After two months at sea, we'd finally reached Solitude. Hungry and tired, without a copper to my name, it would all be worth it once I passed through the doors and into the Bard's College. I'd dreamt of today for nearly a year now! Of course, the thick blanket of fog hadn't been part of that dream...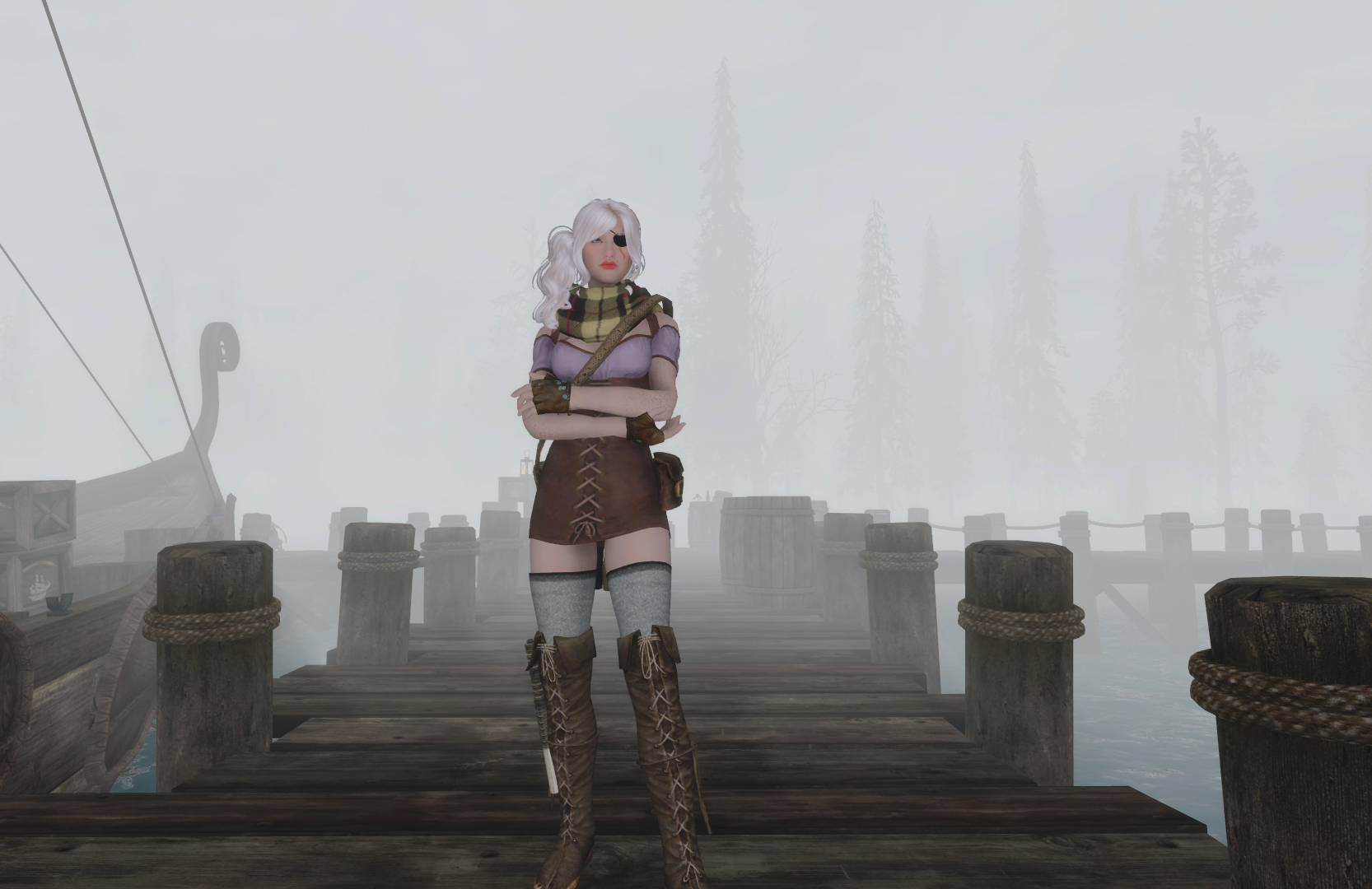 Skyrim was supposed to be beautiful and I couldn't even appreciate it. And did it have to be so damn cold? My parents never mentioned that. No matter. Once I arrived in Solitude...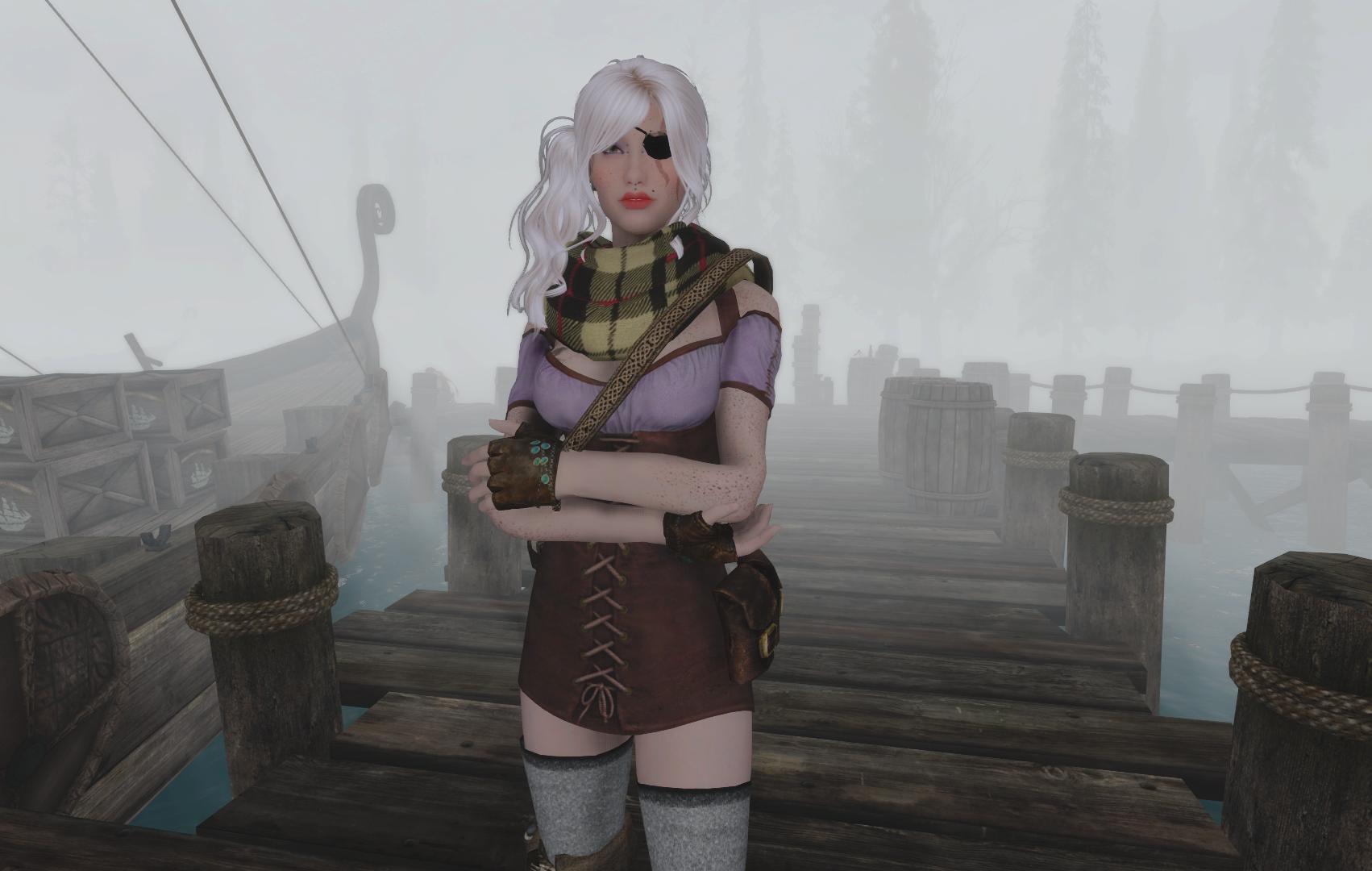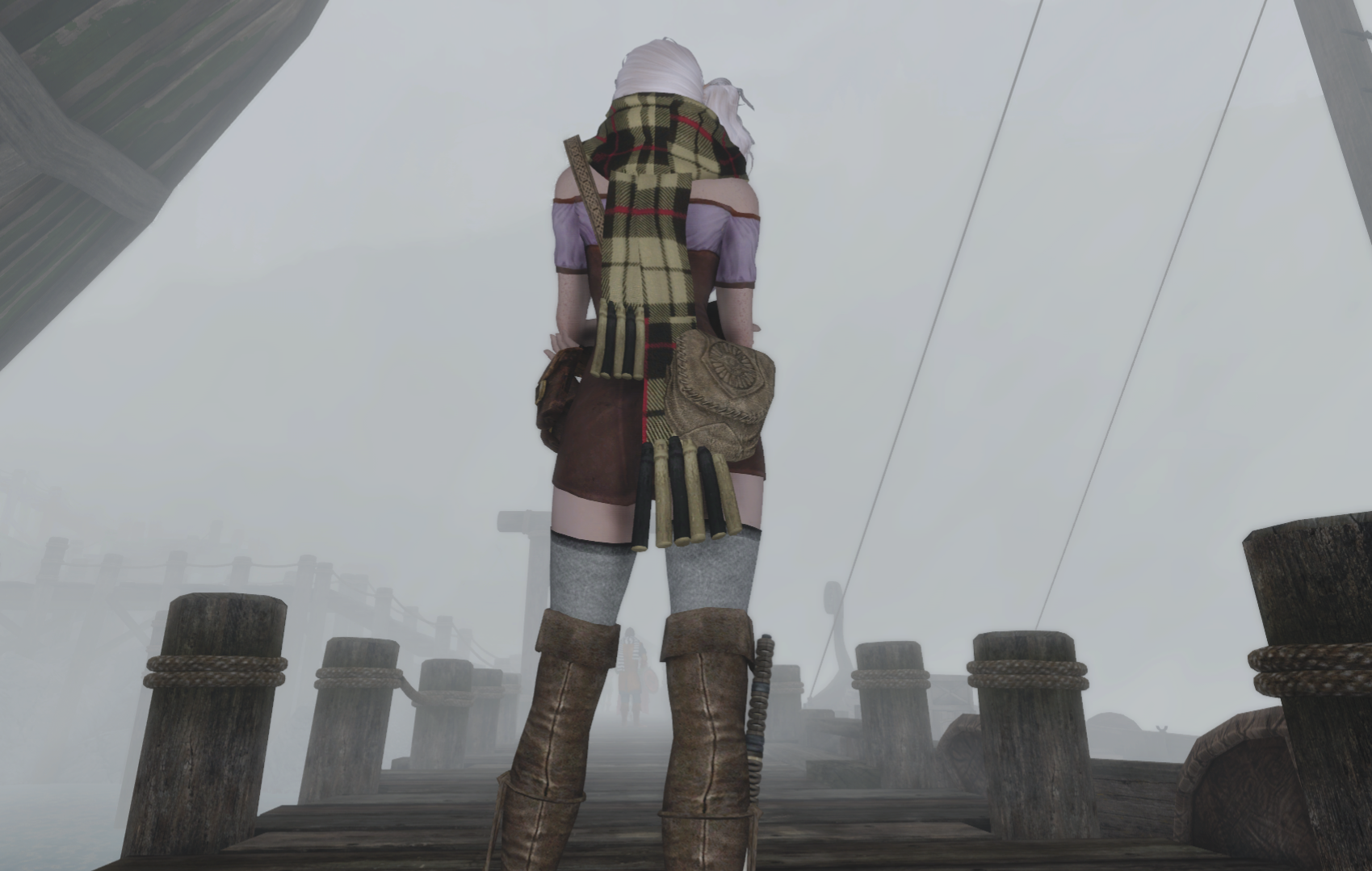 Um... I had thought I was disembarking in Solitude, but I couldn't see a damn thing through the fog. The city gate could have been right at the end of the dock and I'd never have known. I'd have to ask for directions. This was okay though! Everything was fine. 
So, the men on the docks had been absolutely no help! They'd just leered at me like they'd never seen a woman before! Oblivion take the bastards, I decided I could find the city just fine on my own and set off.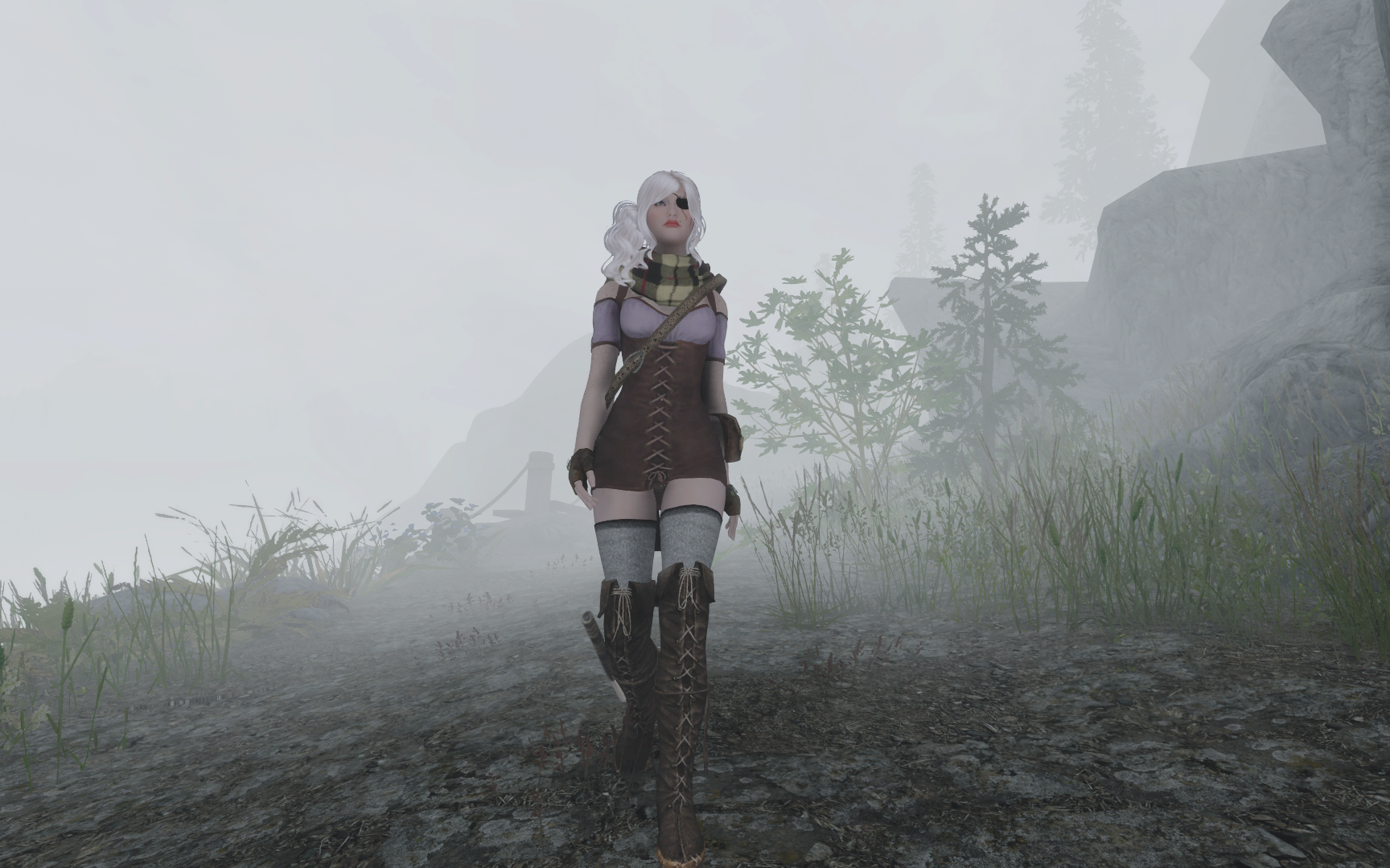 I followed the road for what felt like hours, cutting my way through the fog. I swore I could hear the sounds of the city above me, but with the fog I might have walked right by the entry and not even realized. I was growing colder and hungrier by the minute, cursing my parents and the romanticized tales they'd told of our homeland.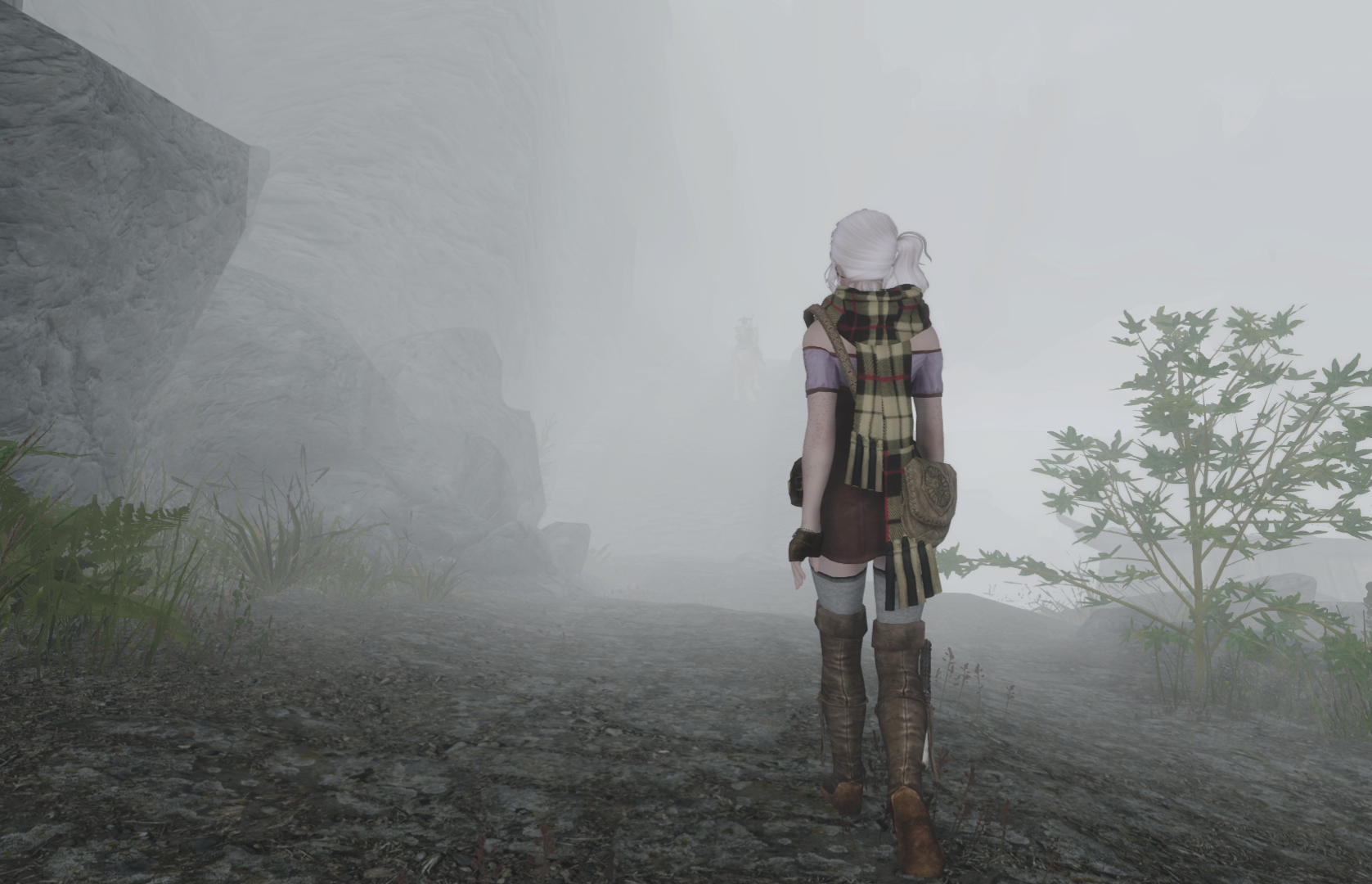 I began to wonder if I'd gone the wrong way and thought about turning back, but I noticed a building further up the path...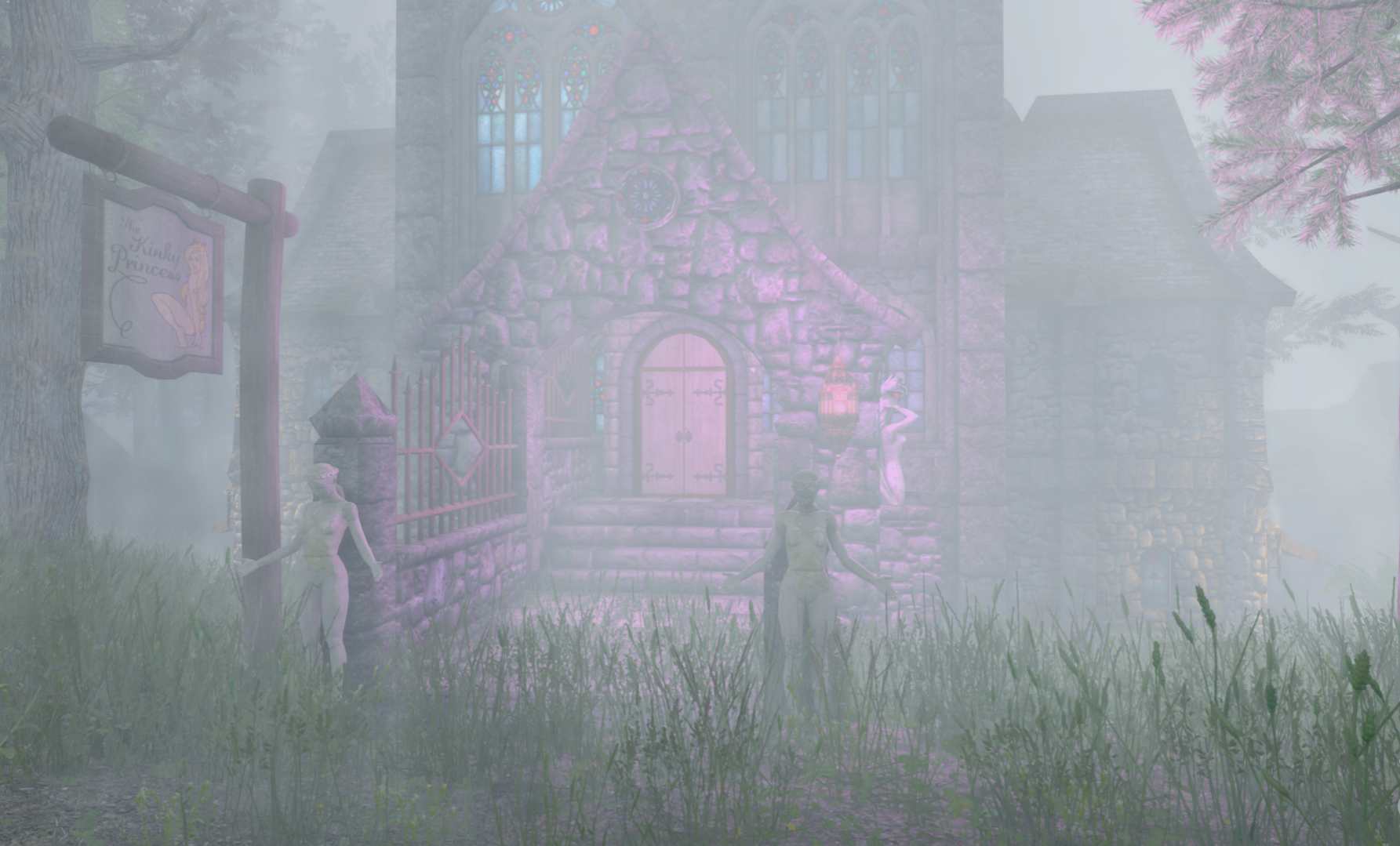 Desperate for warmth, I decided to duck inside for a bit. Perhaps I'd find someone inside a bit more respectable than those lechers at the docks...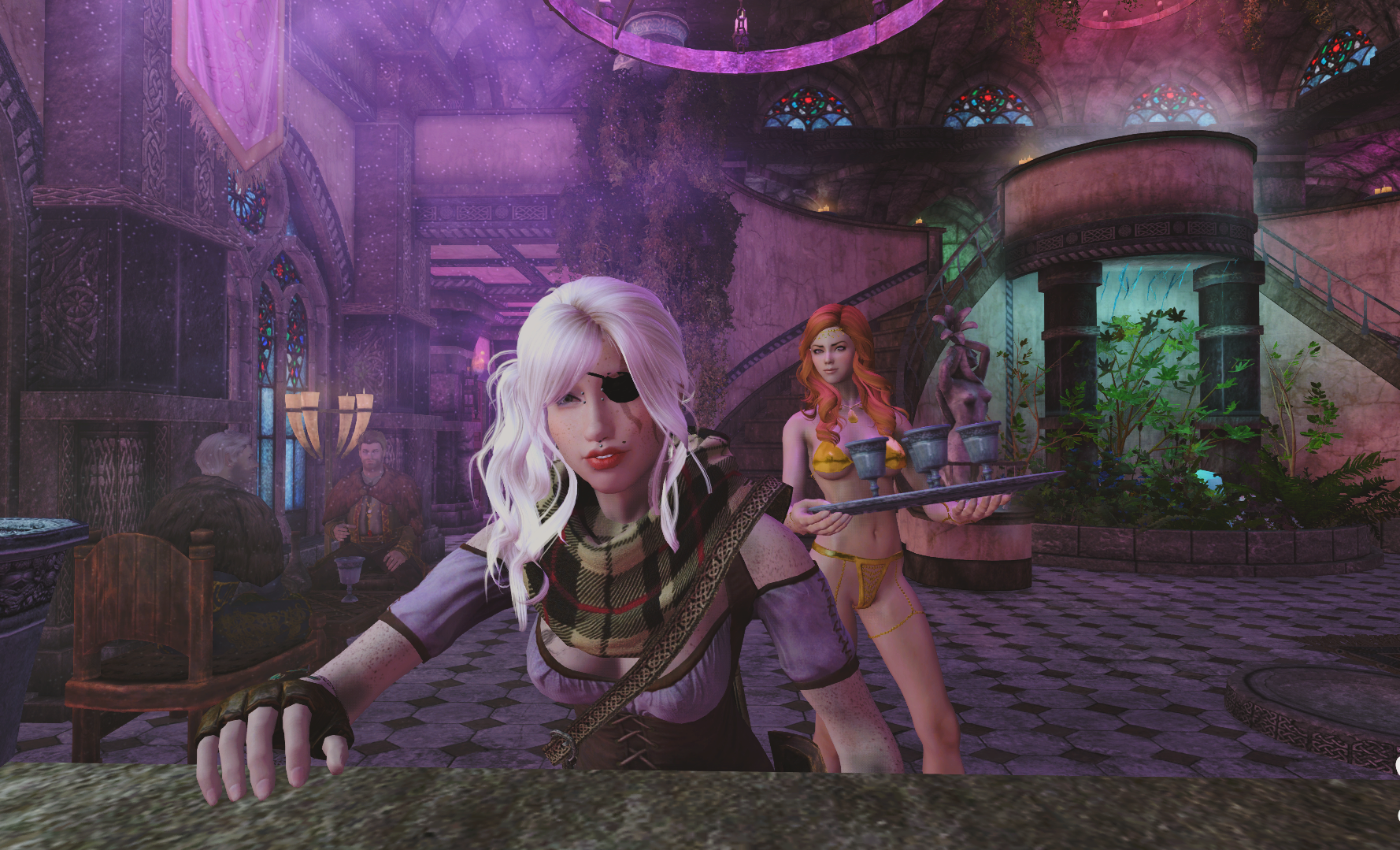 The Kinky Princess. How quaint, and if The Divines appreciated irony, how fitting. Somehow it figured I'd leave the brothel in Anvil behind just to end up in another one my first day here.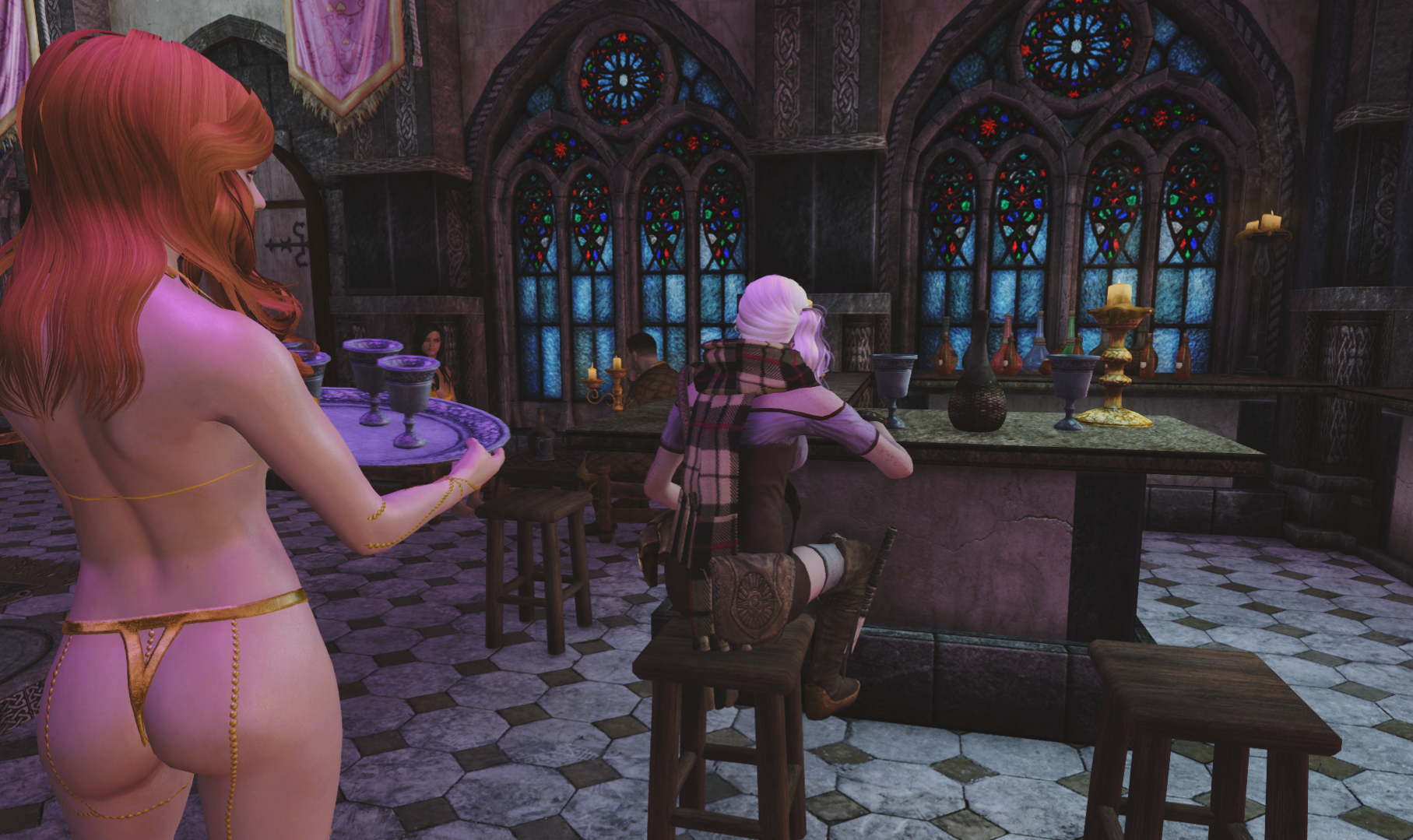 When the wench approached to ask if I needed anything, I just shook my head. It wasn't like I had any coin. Instead I asked if I might speak to the owner. If nothing else, I could at least get directions to Solitude. It couldn't be that far. If the Eight were on my side, perhaps I could even come out of this with a free meal. 
A young Redguard woman, quite lovely in fact, came to the counter to speak with me. Turns out the owner was rarely here but Freyda ran the establishment in his stead.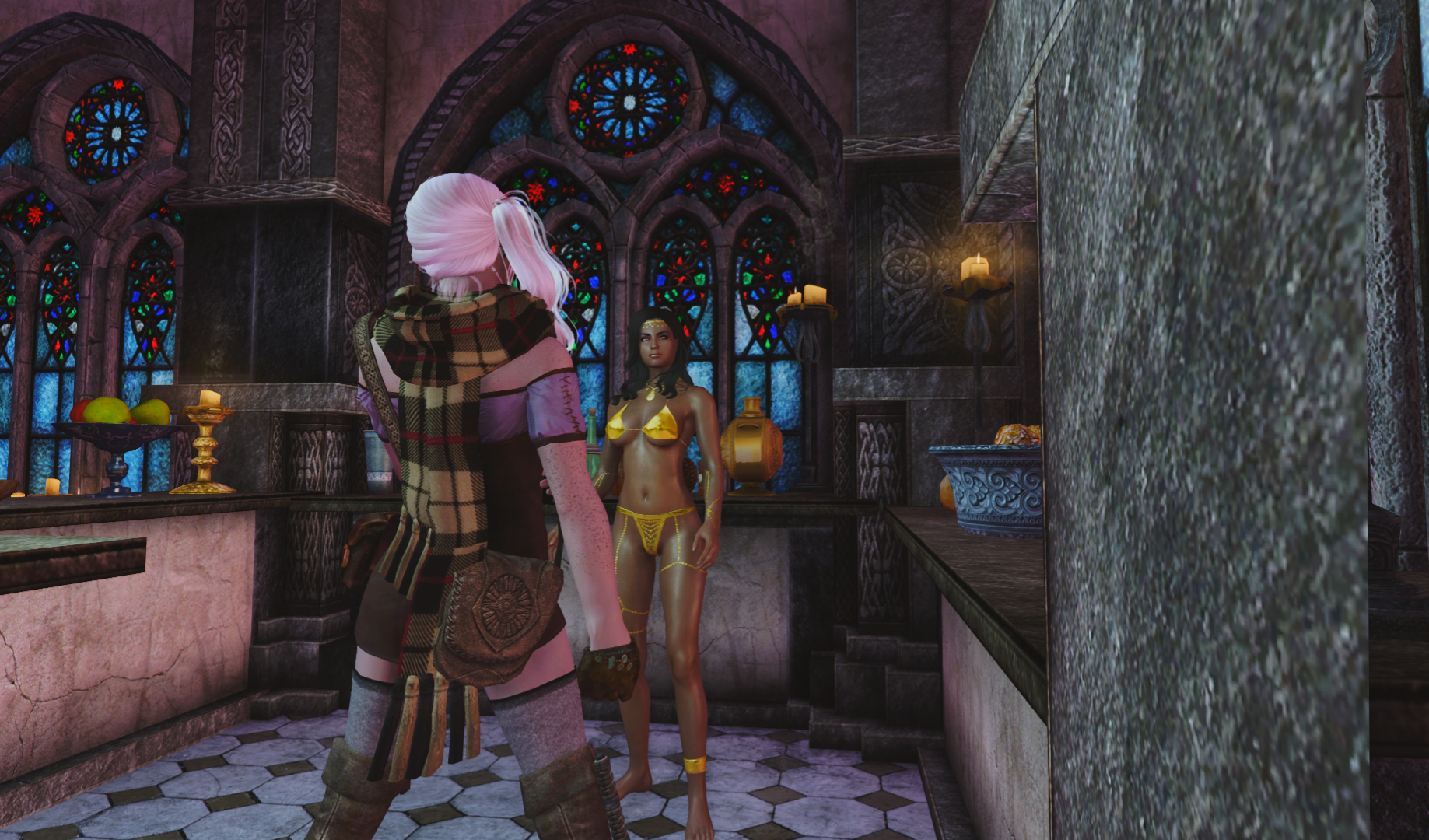 I explained my circumstances to her and asked if there was anything she could do to help me out, one woman to another. 
She told me I'd be better off waiting until tomorrow. It was apparently a bit of a hike and dressed as I was, in addition to the fog, I might freeze before I made it there.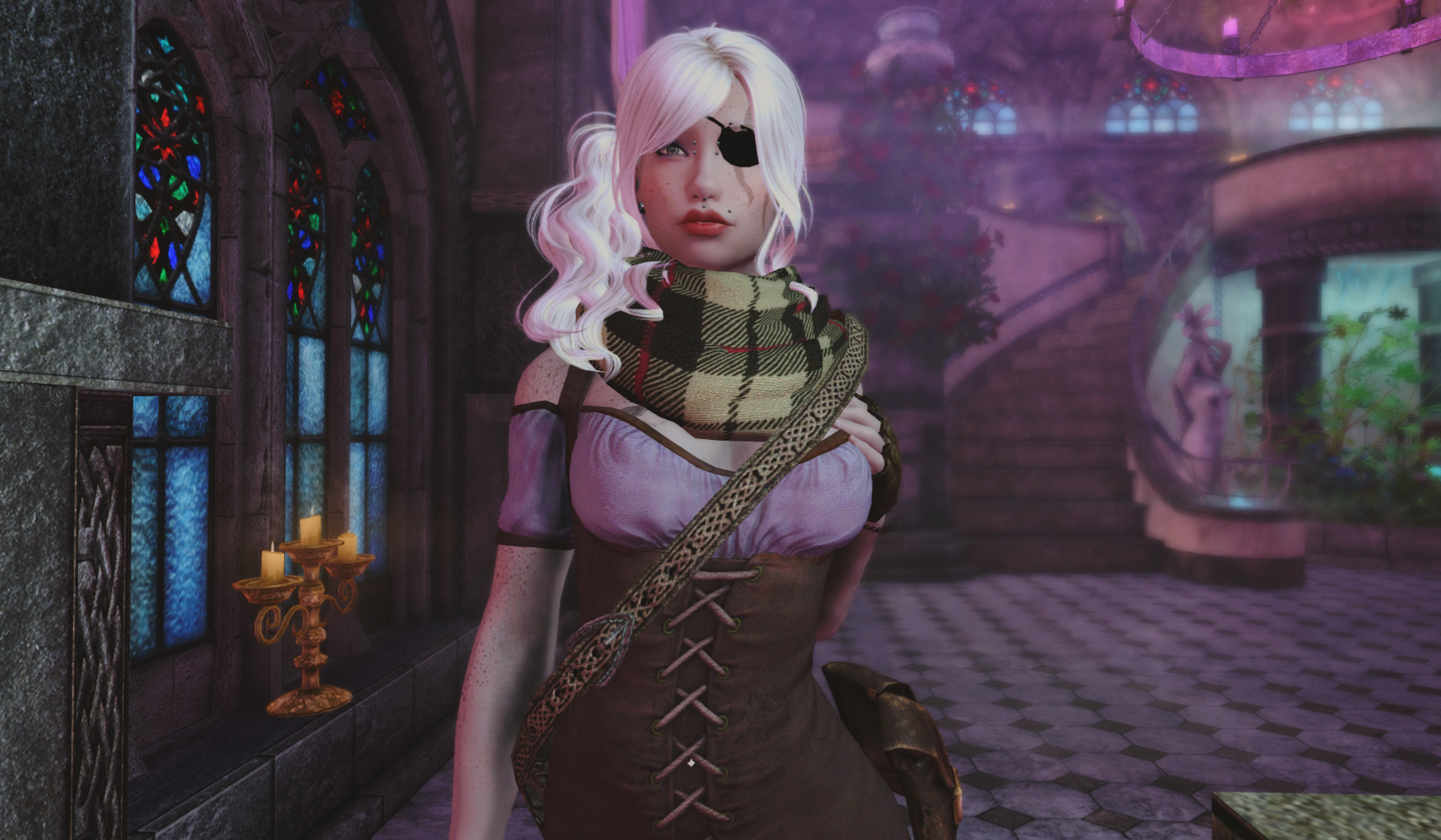 When I asked about food and drink, she just looked at me apologetically and said there wasn't a lot she could do. I guess the owner paid really close attention to the coin and things were likely to go badly for her if she started just giving away food. 
Unsure about what I'd do next I was about to leave when she called back to me.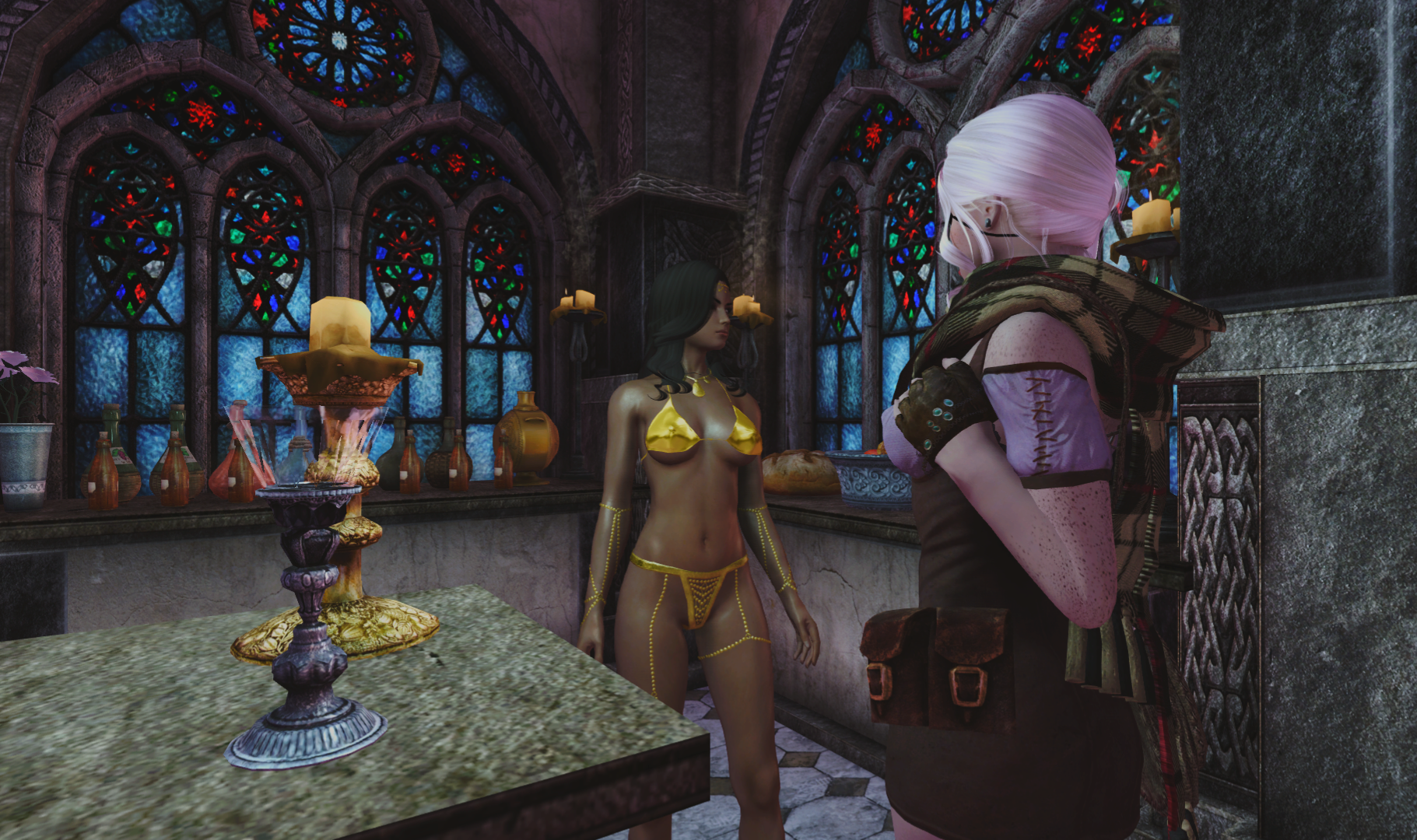 Freyda explained that she couldn't just give me food, but that if I were to help out around here, she could pay me. It seemed she'd lost a girl just a few days ago so there was an opening. She must have seen the look in my eye, because she was quick to assure me I wouldn't have to bend over or spread my legs for anybody. 
She just needed me to clean up, and maybe help serve drinks later. My stomach reluctantly agreed to her proposal before she explained the catch. There's always a catch.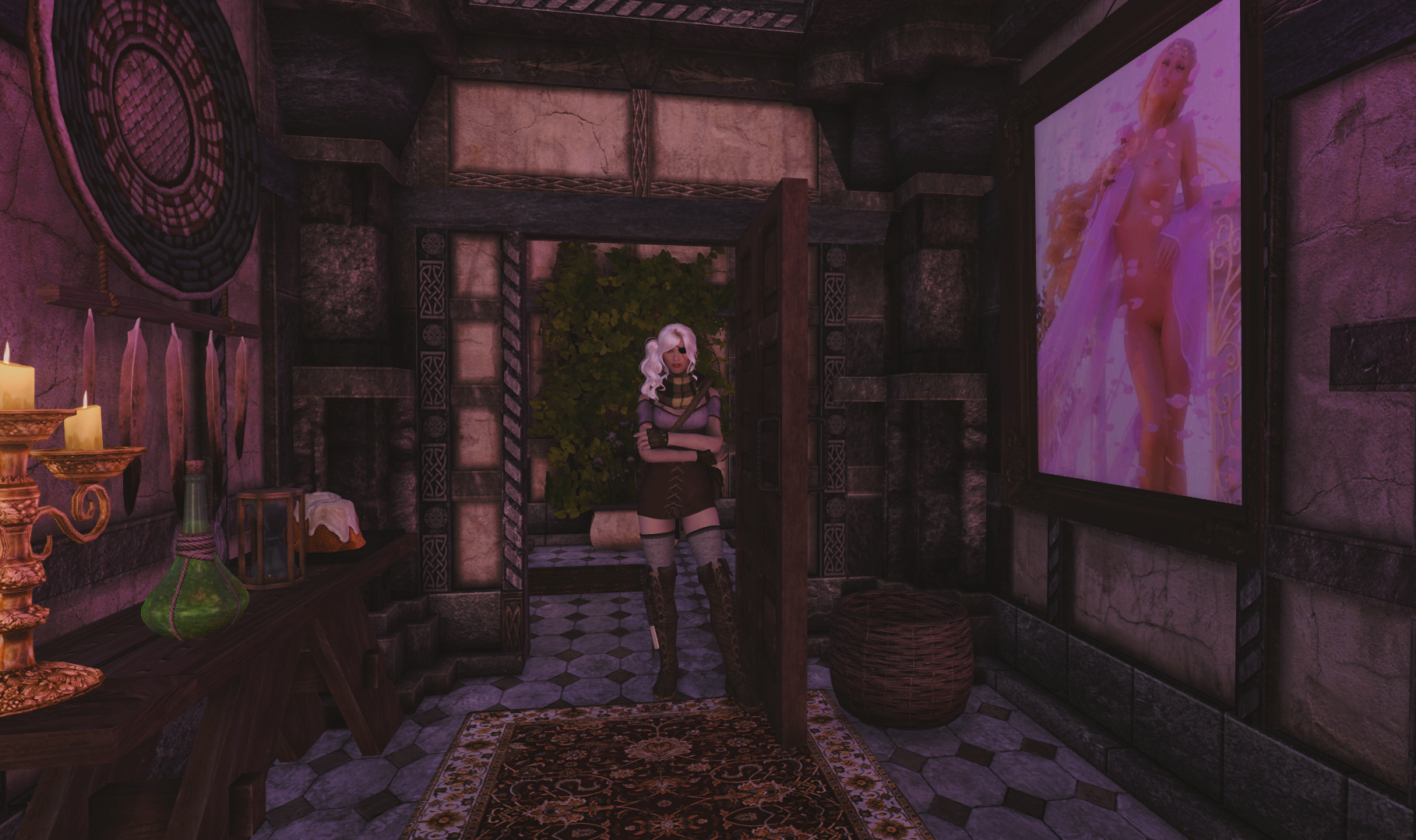 I would have to wear their skimpy outfit, and she also asked me to take off my eyepatch and arrange my hair to cover my bad eye. Even though nobody would be buying me I guess there were still appearances to maintain. When I agreed again, she pointed to a room where I could change out of my clothes.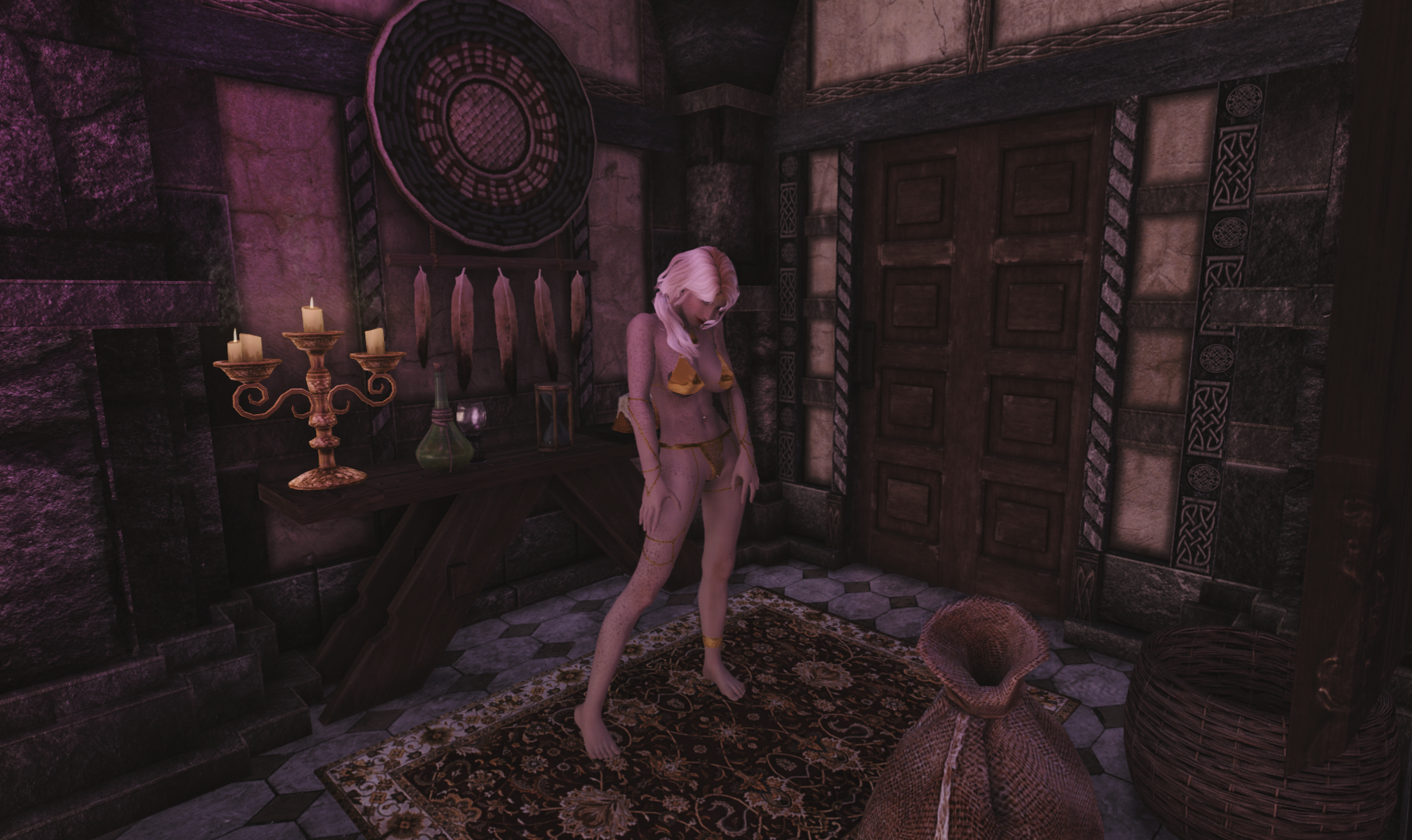 I didn't really mind showing skin. I mean I'd been a whore my last six months in Anvil, but I still wasn't thrilled about this. I'd come here to leave that life behind, to start a new. At least this was only for today. Tomorrow, things would be different...
Edited by LexiAJ82