About This File
Tera Succubus Armor CBBE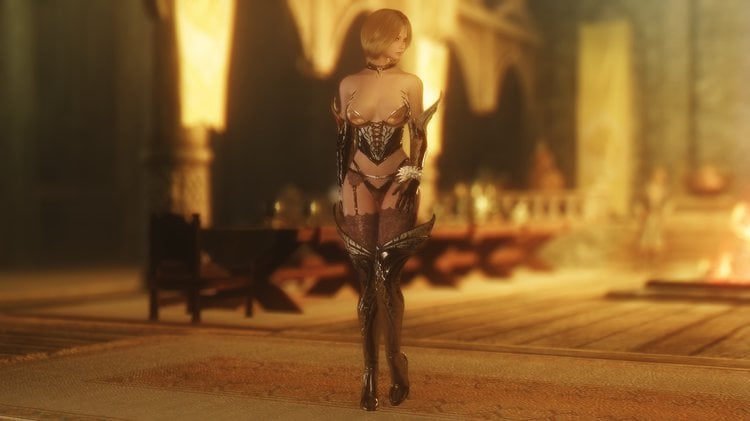 This is my first time to upload a mod to LL. I always download mods but never offer something to this site. so I ported tera succubus armor (code name: pc event f 16) to skyrim and decided to upload here. If you find any problems about this mod feel free to ask me then I'll fix as soon as possible.
Description:
This mod adds tera succubus armors in your Skyrim game. It consists of 4 different colored armor sets and each set of armors has 8 armor pieces.
Requirements:
(Optional) Requirements:
Heels Sound 1.5 (you need to replace the main plugin file with the one in the folder called 'Optional esp for Heels Sound')
Recommended:
How to get this armor in game:
you can use AddItemMenu to get this armor or you can craft and upgrade them from daedric section at a forge and a grindstone. 
Credits:
En Masse Entertainment/Bluehole Studios for their amazing armors
billyro for good quality cubemaps
---
What's New in Version
1.1.0
Released
Main files and bodyslide files are combined as requested
stockings are serperated from the garter so that you can equip the stockings without wearing the garter
Heels Sound.esm is not required anymore but the original esp file which needed Heels sound.esm as master has been put in the folder called 'Optional esp for Heels Sound'