About This File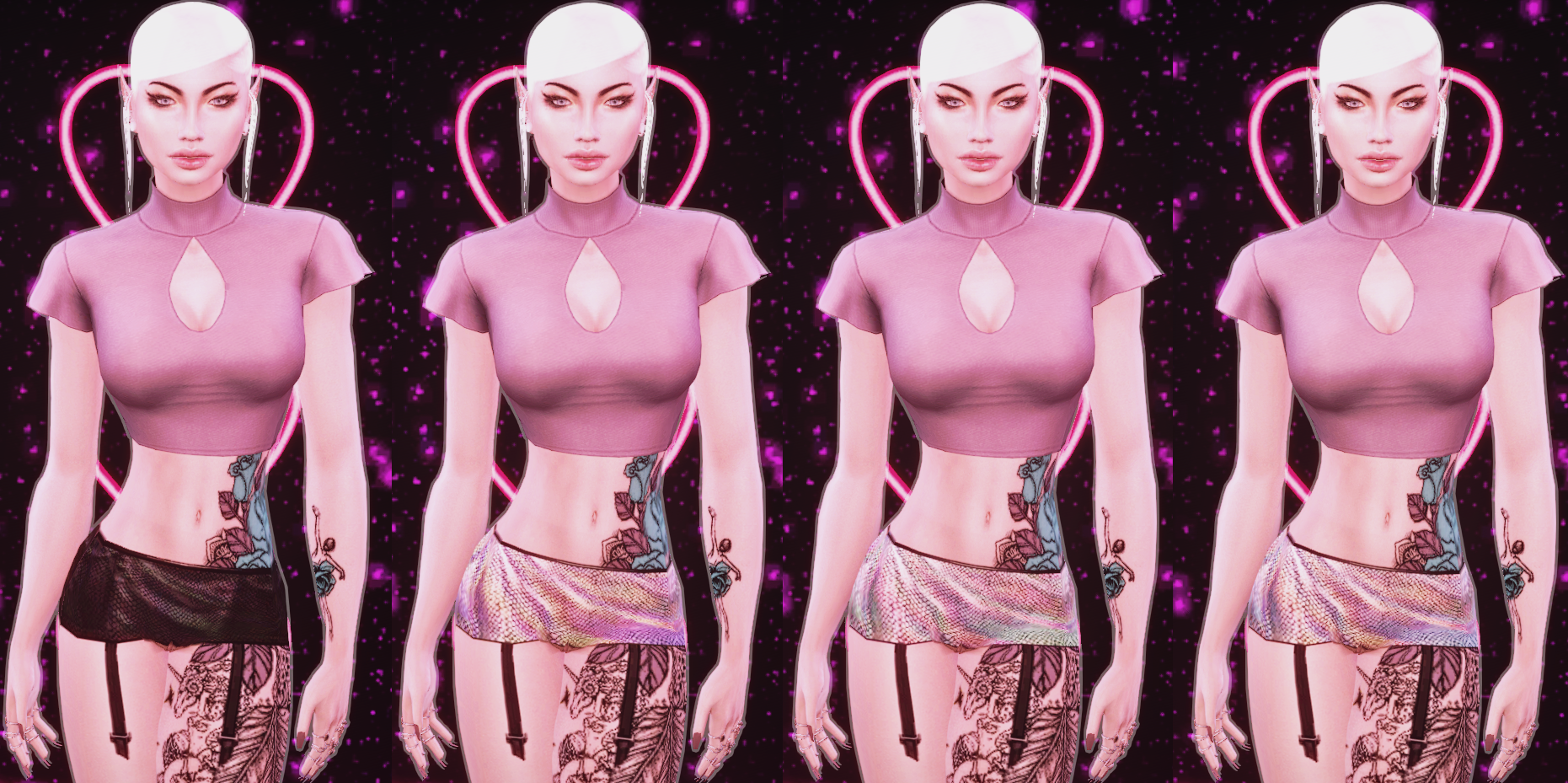 Going to make this short and sweet because I have to go back to my MMORPG game while a special event is going on over there that is starting today so If I am wanting to keep up with my mates then I have to quest everyday for the goodies lol >.> and to top that I have decided to go back to creating on IMVU and regain my Tier status, plus it is soooo much easier to make content for IMVU. So I am rushing to get things uploaded as I probably won't be making anything again for a while. I have some lipsticks and another set of skirts with garters to upload. These skirts with garters will be uploaded in a Maxis bottom also for those that prefer Maxis stuffs.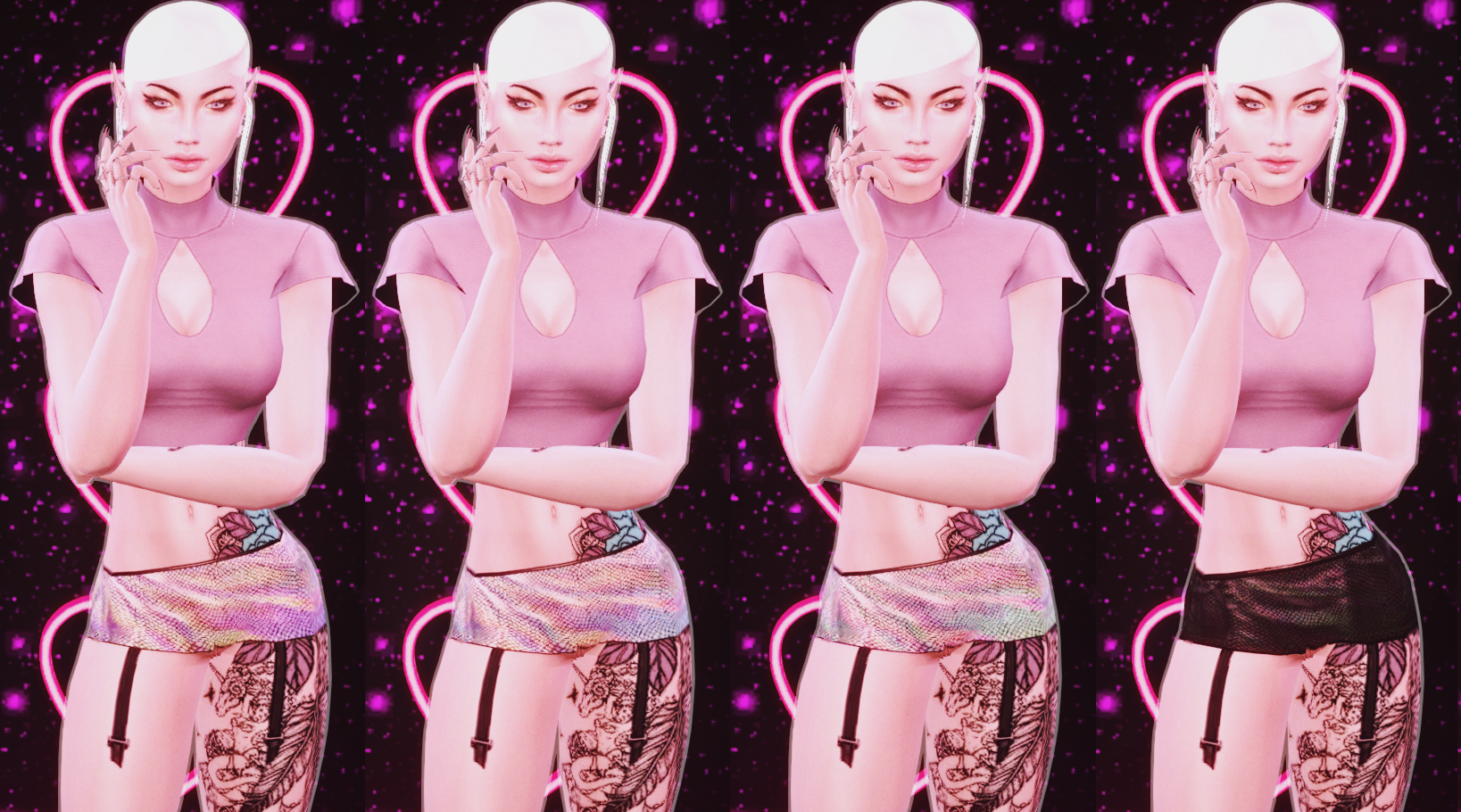 A variety of holo textured skirts including some snake skin effects. Can find them in the shorts and skirt category.
Have been tagged for teen-elder, all occults(I think), no randoms and opposite sex denied but your futa's can wear this and make it pop even more with a penis accessory. This is Hiroki's BB Bottom mesh.... ❤️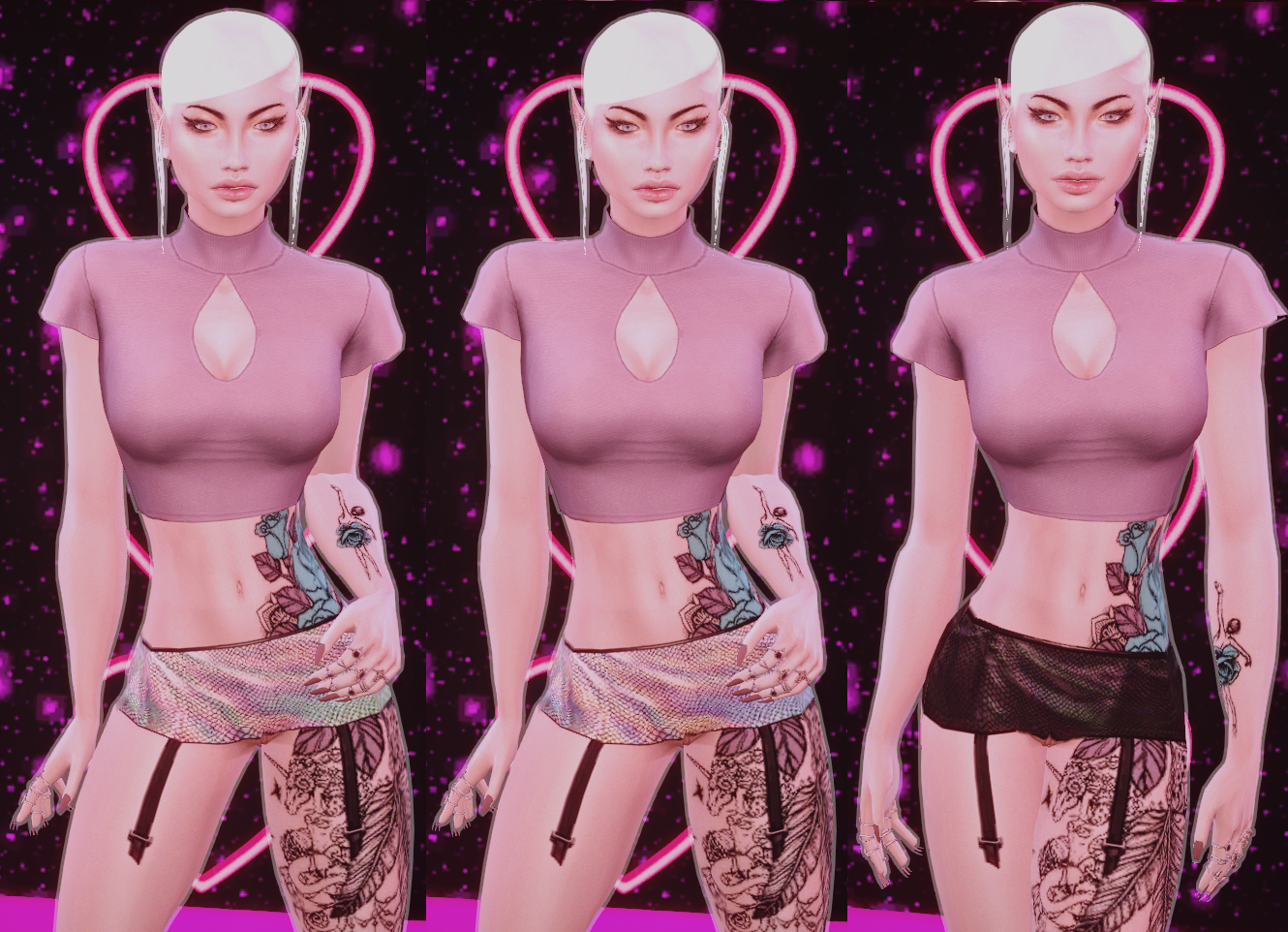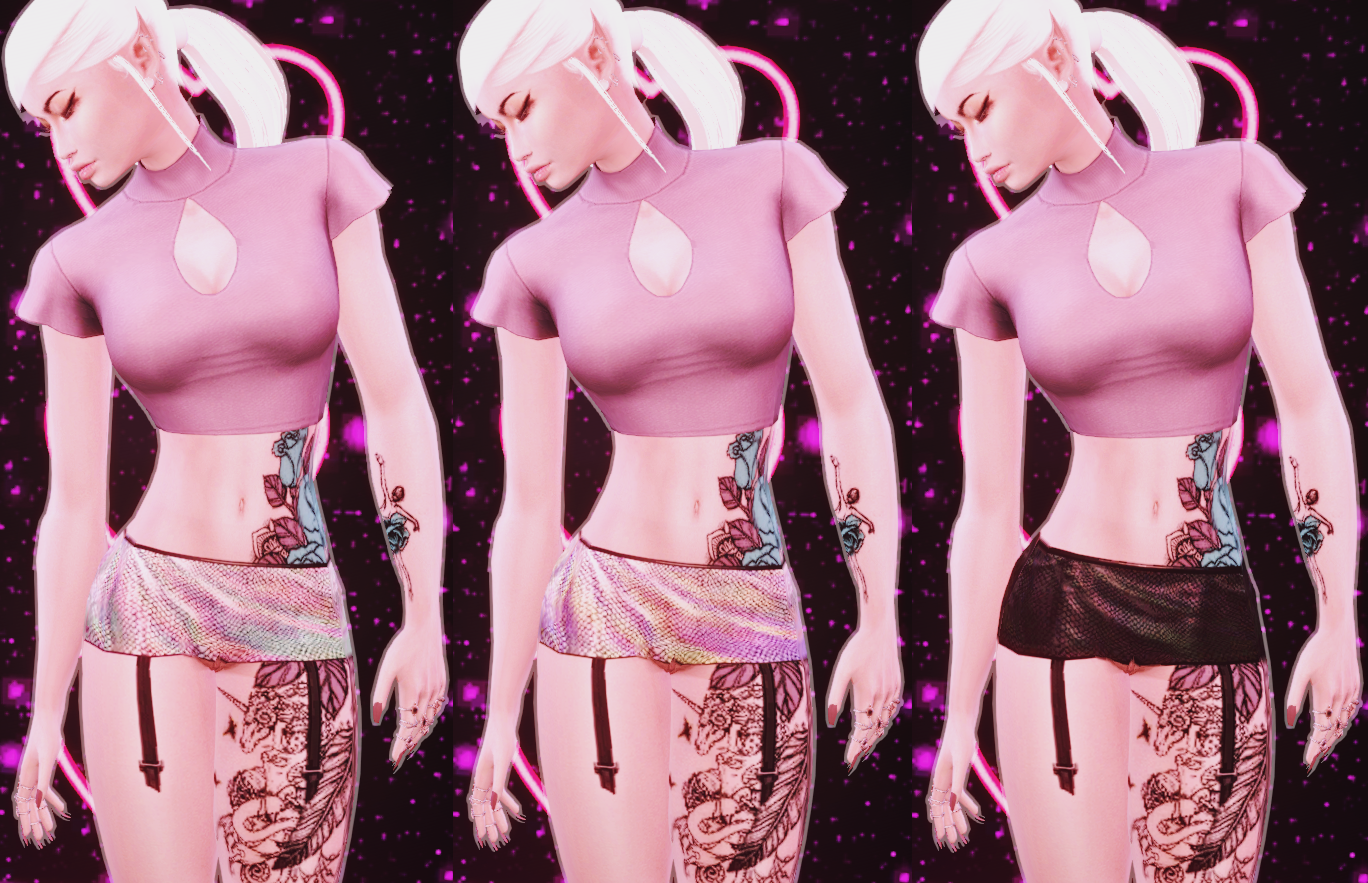 I also added some garters which will match up with stockings from the accessories in CAS. I actually like the way they look in game especially if you have black lights and at the clubs. The model here is my Sim daughter Poli...Married with 1 daughter. She arrived rather unexpectedly from an Alien Abduction-Father is non other than Polinator Technician lol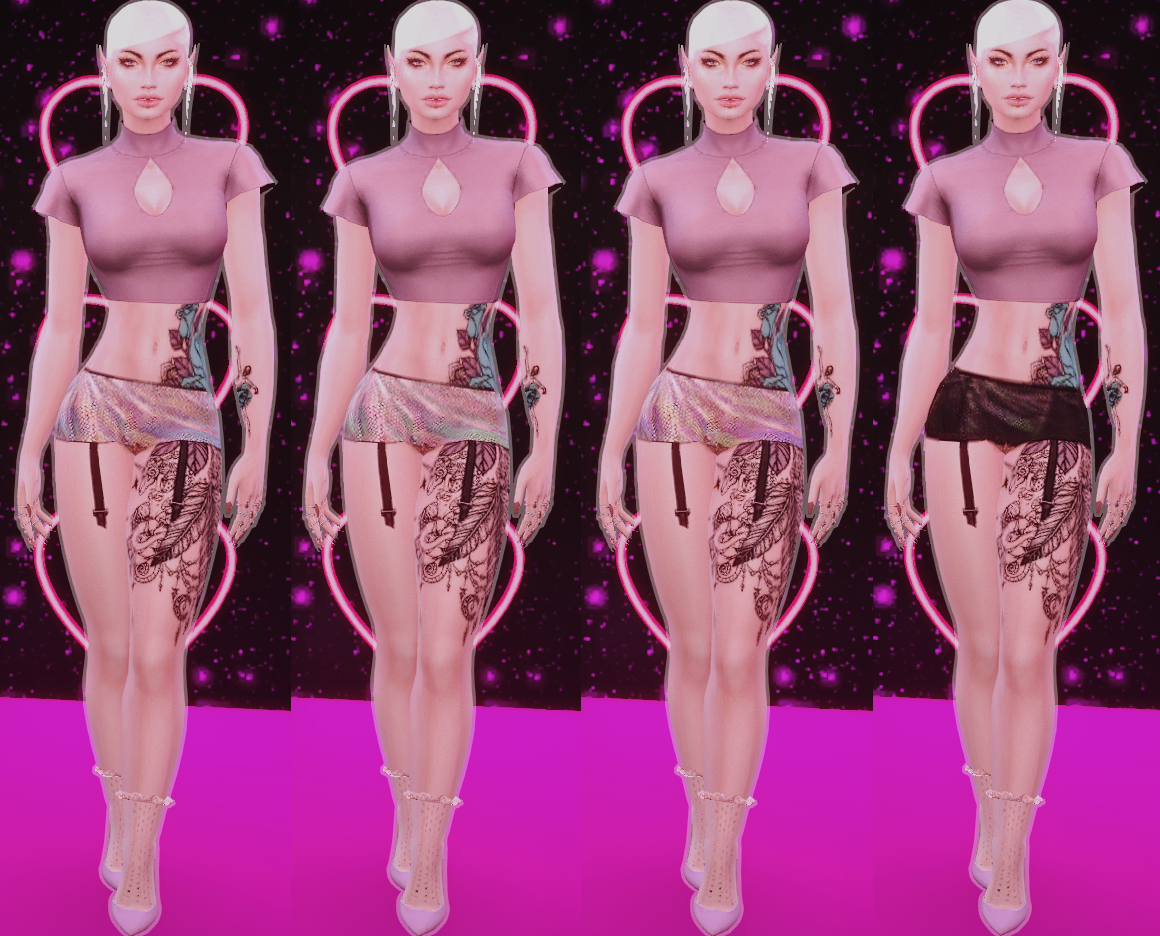 On a side note...I have noticed the little slit by the puss puss and that cannot be helped...I think from the mesh being used on the maxis nude more than likely and ingame because of the sliders I use... because when I put the texture onto the maxis nude bottom in s4s it doesn't have that slit(Check pics below at the very bottom to compare)
Credits to Hiroki for the BB Mesh
Don't forget to check out my other files for download...
CLICK ME >> https://www.loverslab.com/profile/722992-risi/content/?type=downloads_file
The weird slit problem>>>>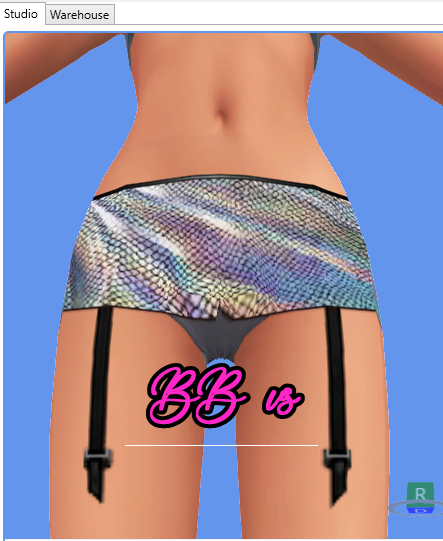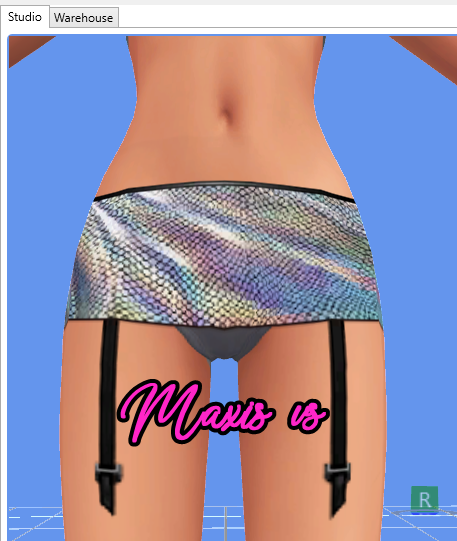 As you can see...BB bottom with this cc makes a slit but the maxis does not....very very strange. Not a game breaker but a little thing I get annoyed with. Anyways...enjoy ❤️
---
What's New in Version
1.0.0
See changelog
Released
No changelog available for this version.