About This File
Draenei and Man'ari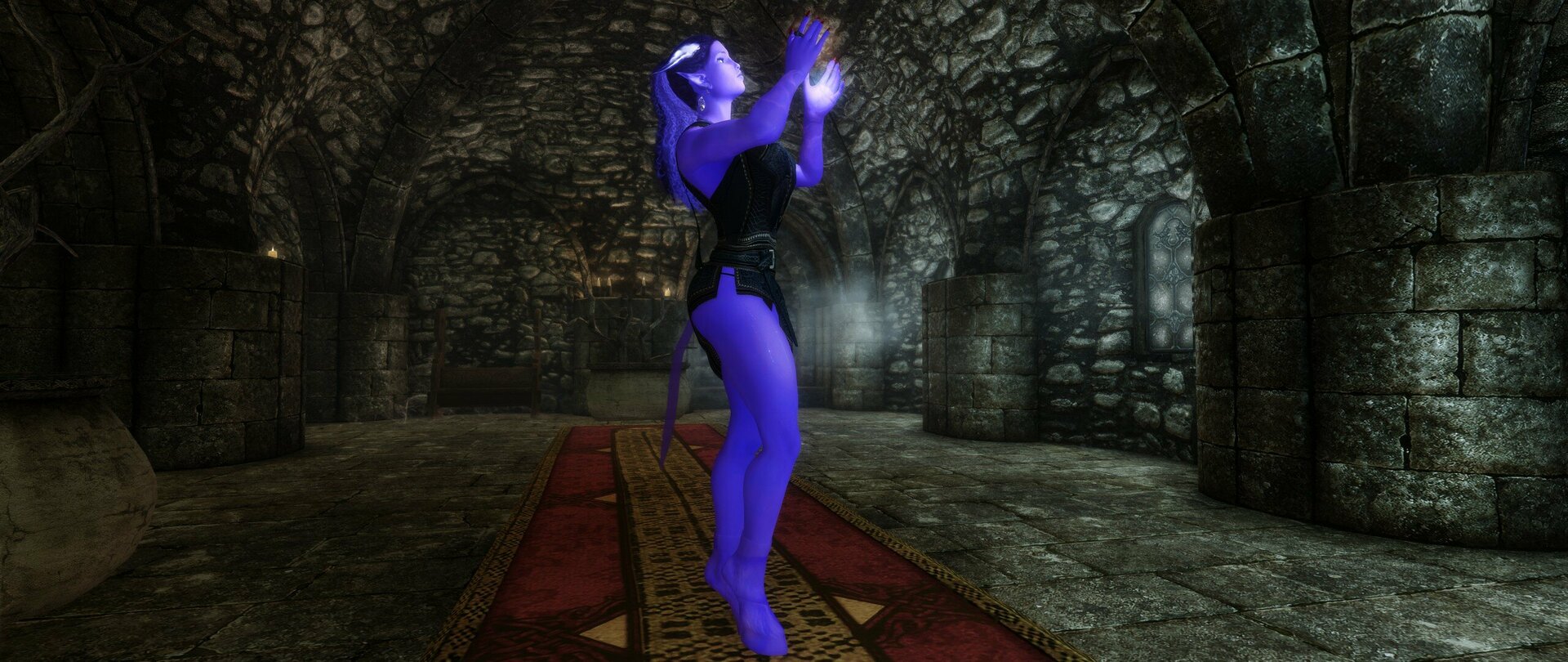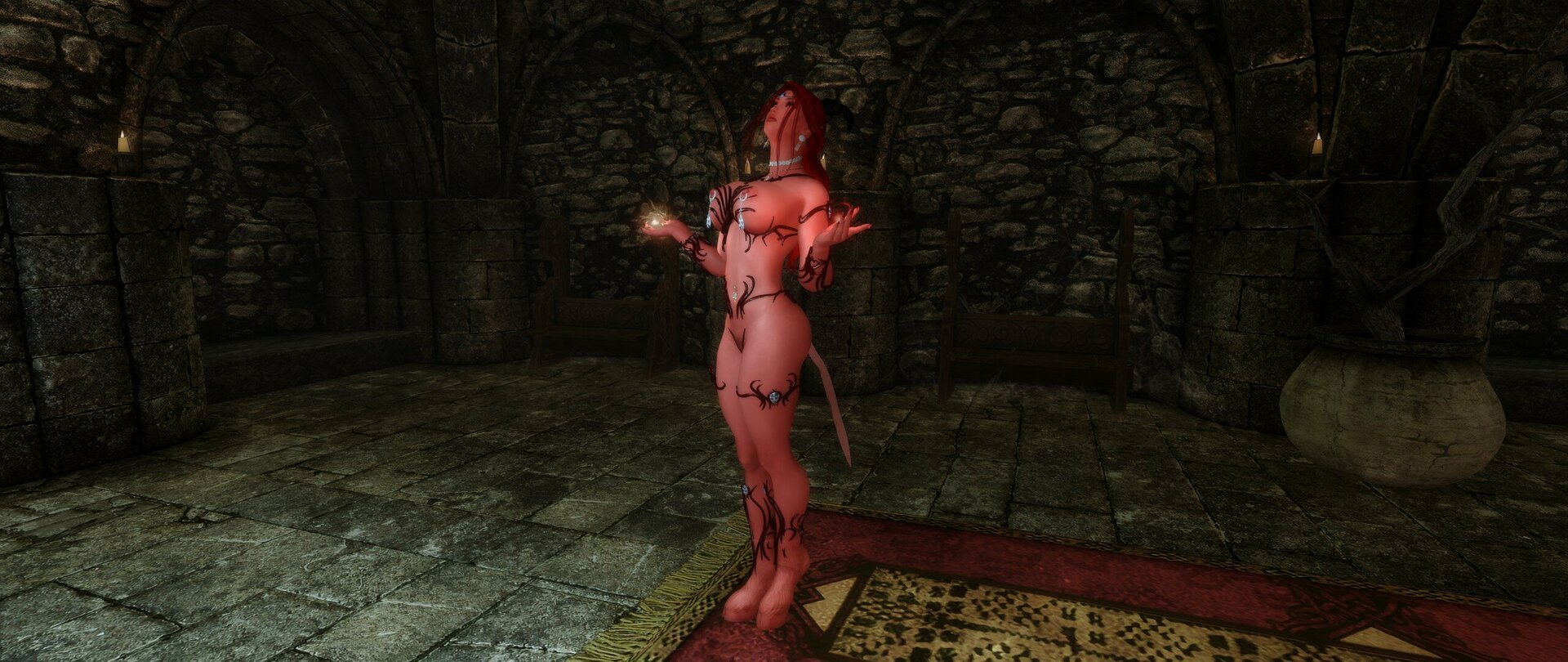 To save forum space from repetitive information, please see
this thread for most of the necessary information about these
races, and the mod overall. PLEASE READ THE ENTIRE THREAD.
I will NOT repeat things that are easily answered by simply
reading my previous posts there. If you can't be bothered to
read, I can't be bothered to help you should an issue arise.
I will however, repeat some of what I posted there to insure
that it's seen:
First, this race mod comes in THREE parts.
The pair of races built on a Master file, and a
second plugin, which provides additional
(under construction) content atop TWO floating islands.
One over Lake Ilinalta (Draenei faction), and the
other in The Reach above the river (Man'ari faction).
You DO NOT start your character on either of these.
You reach them through their teleporters on the ground
beneath them. All currently available info about these
islands is explained in the linked WIP thread.
Finally, the BodySlide files to set everything up to
you preferred CBBE shape.
In the BodySlide folder you'll find two additional
folders. These folders are the required pathing for
the body and it's textures for BOTH races. They
share body meshes and textures. And I HIGHLY
advise AGAINST trying to change the body type.
(See my quoted text from the other thread below)
Most importantly:
A LOT of time and effort went into building this mod.
It was actually supposed to be my first race mod
ever for Skyrim, but was shelved for Moonshadow
Elves for LE back in 2012. I released the Draenei for
LE some time ago, but wanted to take it MUCH
further for SSE's more stable engine. So bear this in
mind while reading the following quote from
the other thread:
Quote

 

I WILL NOT support any alterations to the body or skeletons

used in this mod. BOTH are fully compatible with both RaceMenu

AND SOS. The skeletons are HIGHLY modified to give the proper

proportions to everything, such as the hooves and tails. Nearly

everything is adjustable in RaceMenu, including the scale and length

of their tails. Given these factors, I CANNOT assume any support

to anyone tampering with the mod in ANY way.

 

Use it as it is, or sort any issues that arise from tampering

on your own. There will be NO EXCEPTIONS to this. Ever.

The body is CBBE, and fully compatible with BodySlide, and

I will be adding the BodySlide files to the mod for the purpose

of reshaping the body to your preferred shape, and for

fitting armors and the like.

 
I put my all into this. And I'm quite pleased with
how it's turned out so far. And I'm just getting started.
I have a TON of content already slated for this.
Everything from Draenei vs. Man'ari battlezones, to
custom spells and enchantments. I'm also looking
into a sizable number of custom armors from which I
can create more hoof armors.
I kept the additional content apart from the races specifically
so I can add content through the plugin, and not risk
any changes to current playthroughs. So there shouldn't
be any need to start a new game when I update the add-on.
With that, I hope you enjoy these races as much as I do......
Trykz
---
What's New in Version
1.0.0
Released
Nothing new. Just merged everything into a single download. The main mod, Aetherium Breach addon, all fixes, hoof armors, and BodySlides all in a single download.