About This File
"You awaken from the nightmare.The subsiding pain of the dream's ritual leaves you questioning reality.
It couldn't be real. No one could survive such savagery. Confused, you are unable to recall anything but the nightmare.....
in horrific detail....."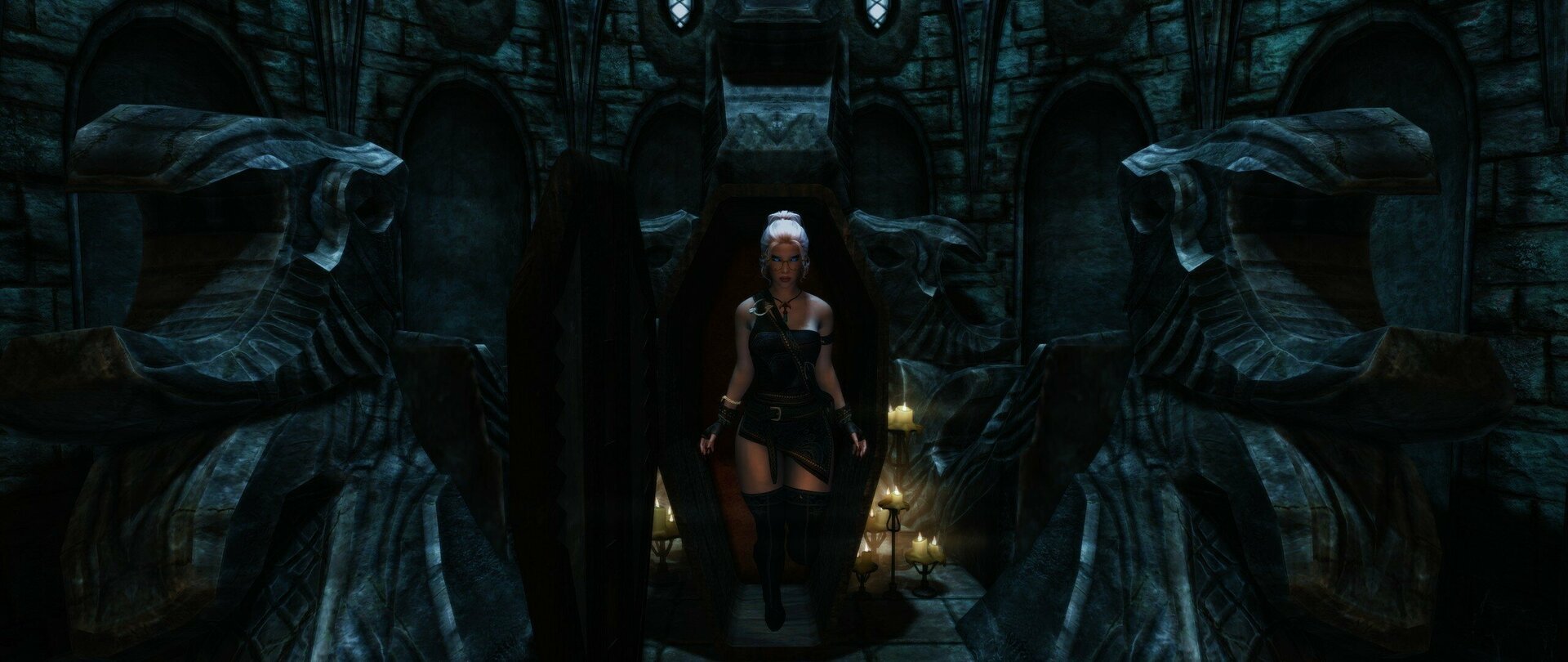 Vampires..... the single most feared of all known undead. Save one.....
Vampire lords? No. Fearful as they may be, there are far worse vampires to fear.
Vampires capable of things far worse than mere vampire lords or lesser vampires are capable of.
They are......
Daughters of Coldharbour
Now we've all heard the stories. We know how these rare undead come into existence.
We know of the brutal ritual they are forced to endure to become what they are. We know
that their lord and true master is none other than the Daedric Lord, Molag Bal.
We also know that this was the first of their kind: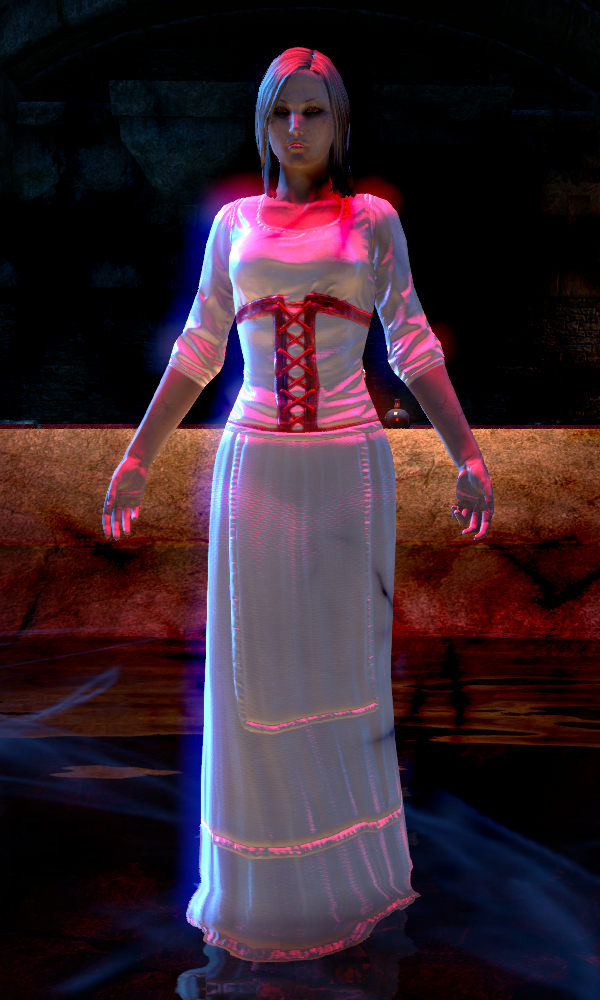 And her story goes:
Quote

 

The first Daughter of Coldharbour can be roughly dated back to at least the early First Era. Lamae Beolfag was a Nedic virgin who was

raped by Molag Bal. It is recorded that after the ordeal, Molag Bal shed a droplet of blood on her brow and left her to die.

During the night she passed into death, but as her funeral pyre was still burning she emerged as the first pure-blood vampire.

 
But what if there were something worse?
What if it so happened that a "born" vampire came into existence?
What if, upon coming of age, that true-born vampire were forced into Molag Bal's ritual?
What powers might the daedric lord bestow upon her?
What powers might her purest of all vampire blood possess?
What effect might such a horrific ordeal have on her psyche?
Worse yet....
what if she were the chosen Dragonborn?
The answers to these questions await. So make your choice.....
---------------------------------------------------------------------------------------------------------------
Playing this race, a vampire by every definition, you will be unique in a myriad of ways.
Never Human. A "born" vampire.
More powerful than ANY other vampire in existence.
Including the vampire lords.
Capable of whisking Harkon himself aside with a wave of your hand.
With the ability to descend upon your prey from the skies above.
But that's enough from me. Discover your own true power.....
---
What's New in Version
1.0.0
Released
Added a small update to reduce the timers
on all of the summon spells to 10 minutes.
Also adds a new summon which will allow you
to feed whenever you like. Your snack will only stick
around for about 90 seconds, so don't dilly dally ?
Just drop this into your Data folder and it will
overwrite the original add-on. If you don't want
these changes, simply ignore this file.
This only updates the add-on, not the main
mod, so using it has no effect on your current
play-through or progress. The new summon spell
will simply appear in your magic menu, and the next
time you cast any of the creature summons, their
spell effect will update to the new timers.
Trykz