Here's a little story I put together while doing something else...
It seems Elisif has gotten somewhat bored, sitting around the Blue Palace while Falk handles the business and Tullius ignores her. Lacking for sex in her widowed status she started doing herself and then in her boredom started doing herself in somewhat risky areas. The court wizard Sybelle, having been at court for so long and knowing Torygg and then Elisif, had some knowledge of what she was going through and approached her once to let her know what was going on. Elisif, finding being watched (but under controlled circumstances) even more thrilling started putting herself in places where the vampire mage could see her.
Then the new thane entered her court. She Put her trust in him regarding the matter of Torygg's war horn and later invited him to her bedroom (SL Solutions option). Finding him quite skilled in the Dibellan arts, she also trusted him with her kink. That turned out to be a great idea.
She just did not want everyone in the palace to know how great it was...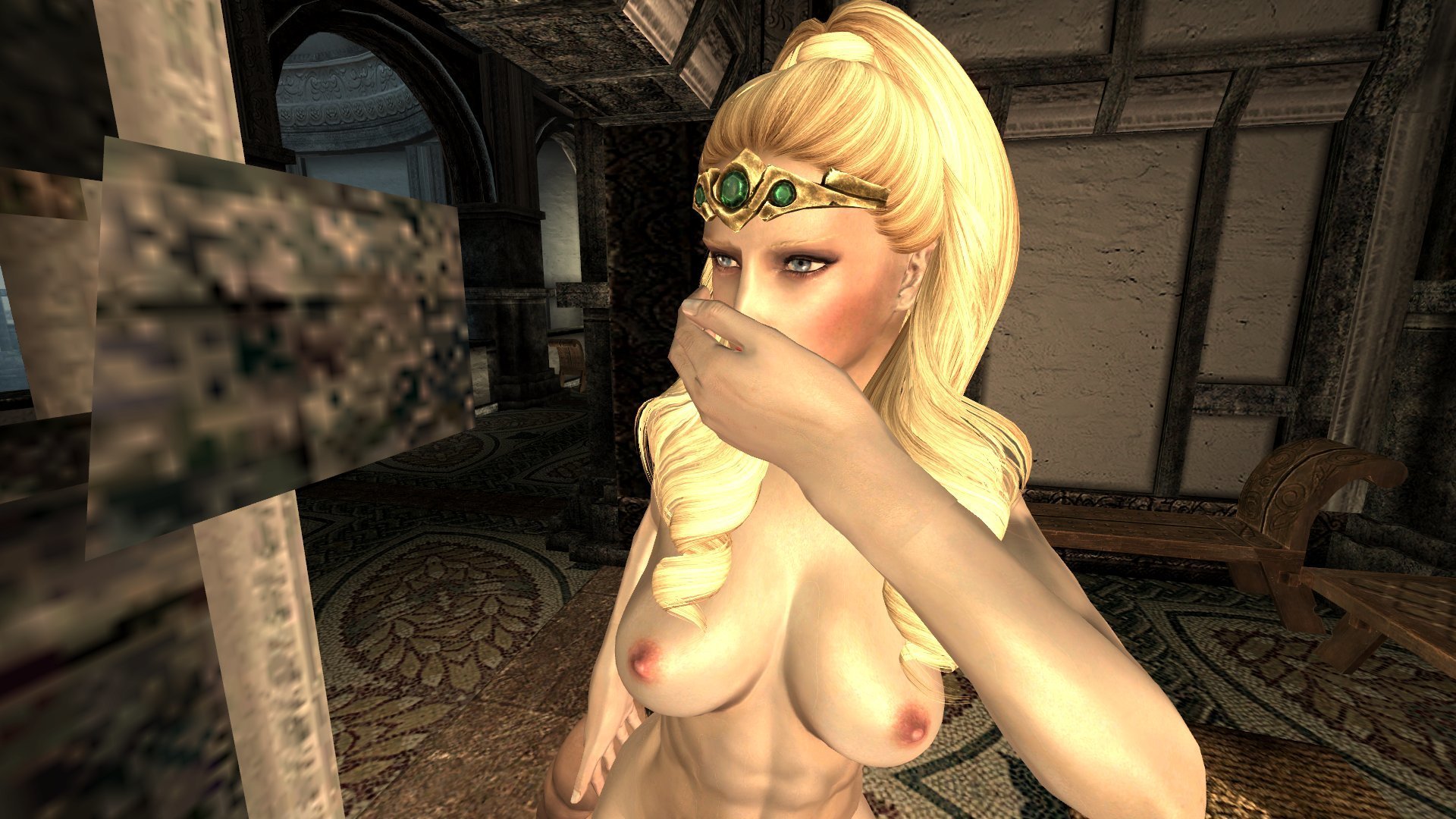 Why was she holding in a scream of pleasure?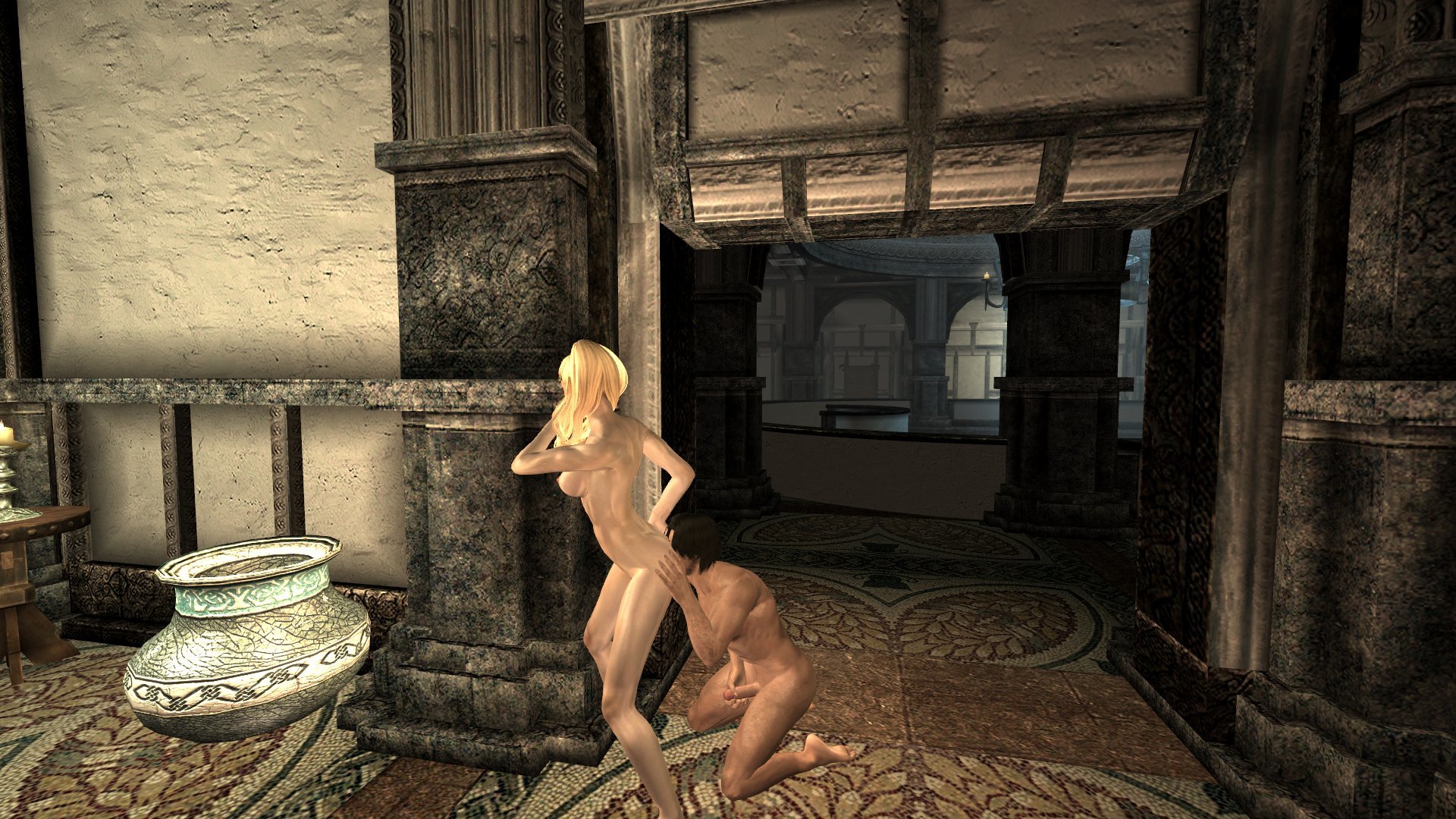 Her thane was eating her out, and in view of Sybille!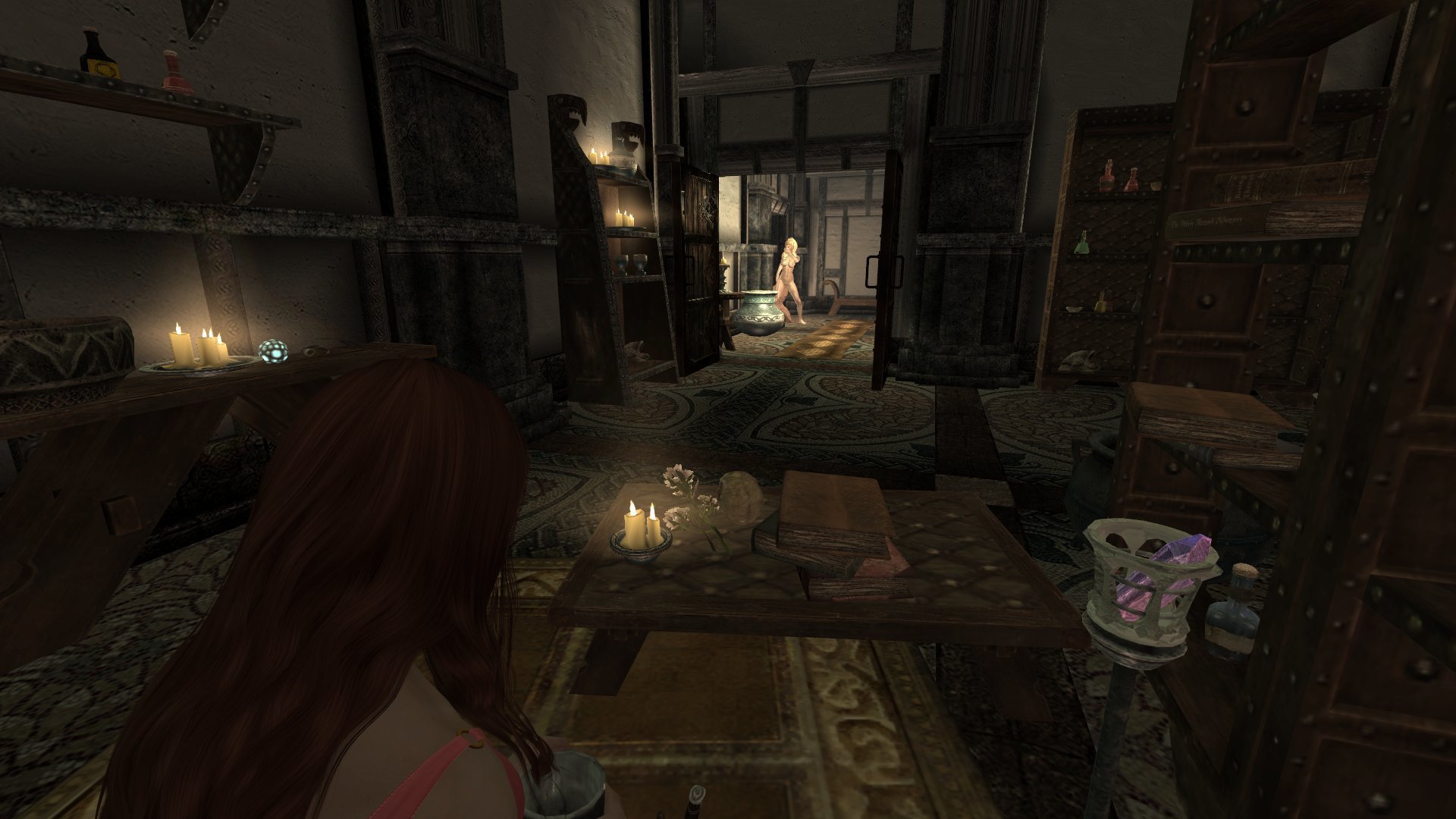 but the guards in the court hallways couldn't see her and that excited her to no end.
She knew that if Una was on her break and sitting on her usual bench, the maid would see her.  Was she ready for that? The tension only drove her pleasure higher.
Then her new thane told her what he did to Una just last night...