Greetings from Far Harbor!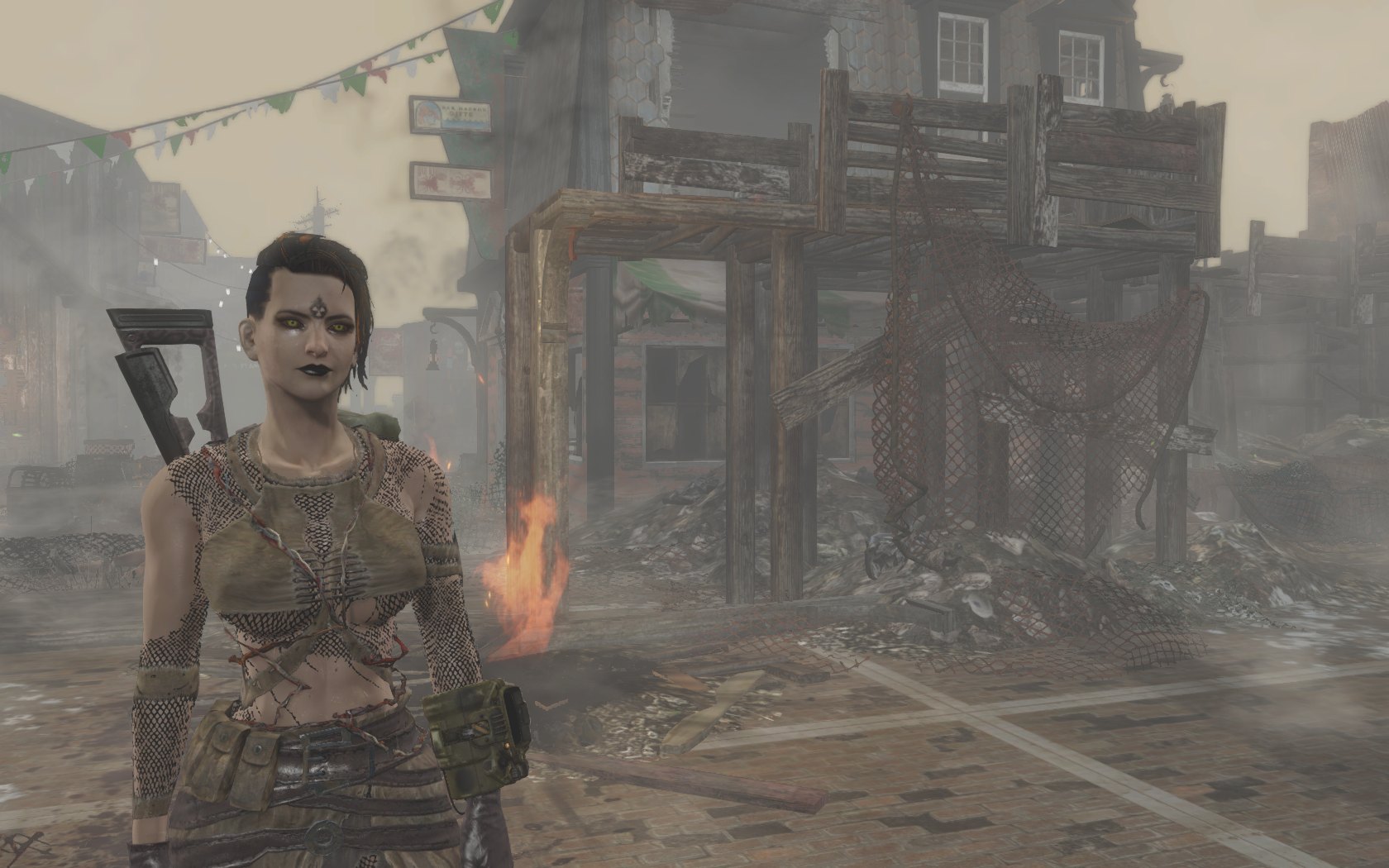 Well, this vacation seems a bit stiff.
He will admonish a choice that, apparently, sickened him. Yet, what has been done, was a measure he himself, put in place.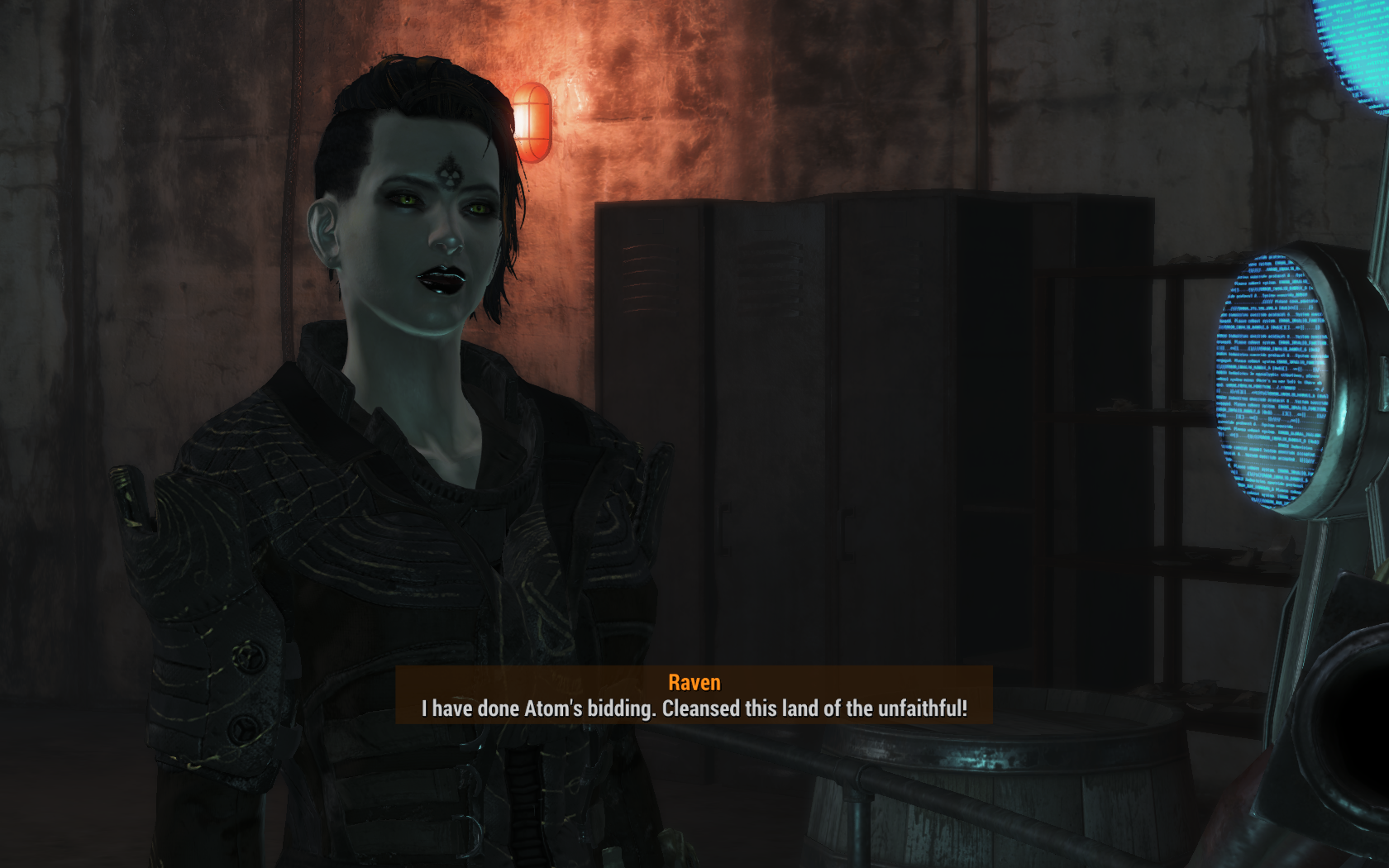 Clarity is not this one's cup of Earl Grey. Yet he lives in a place meant to achieve clarity. Hmm...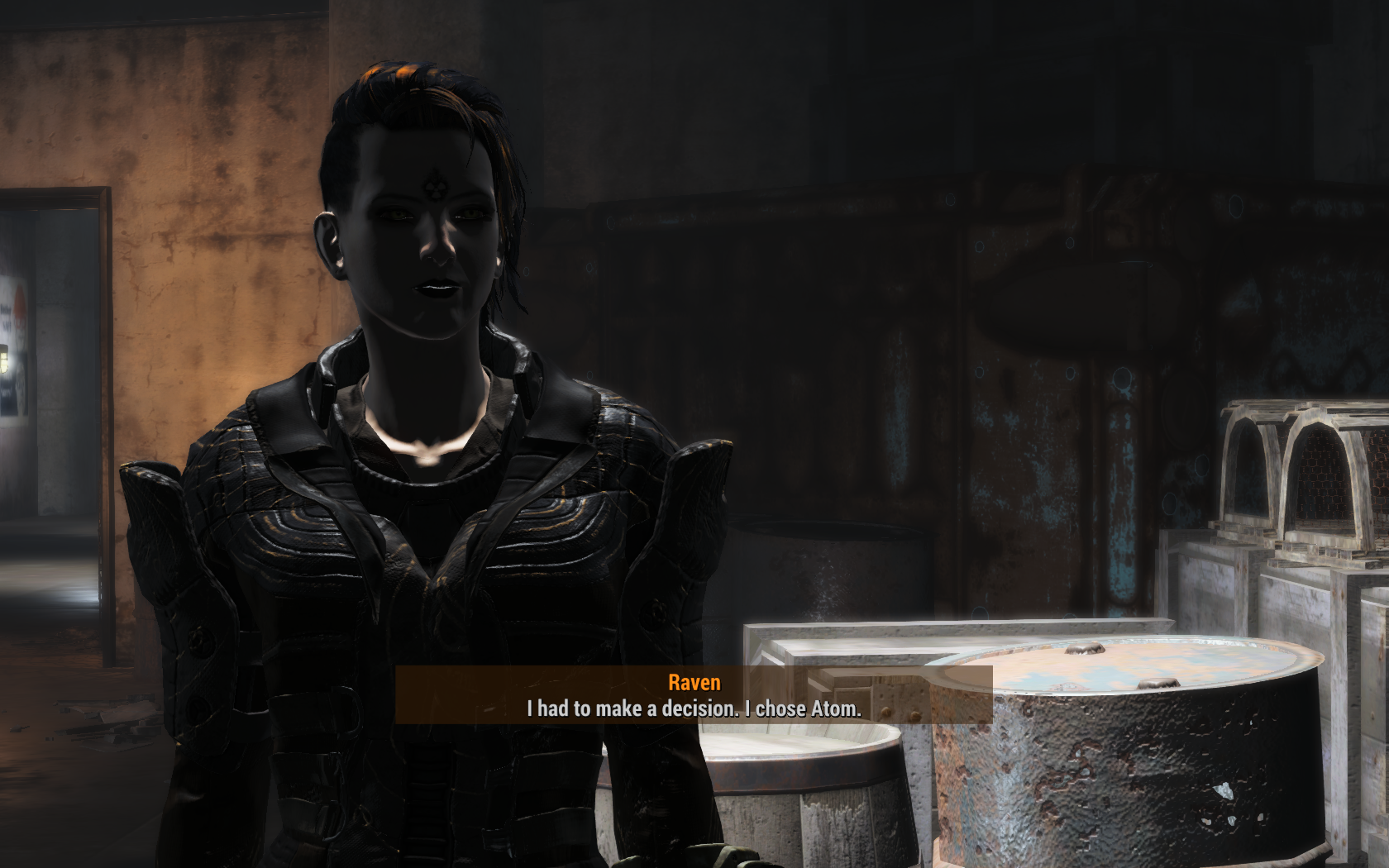 Why would I not? Is it not obvious, the choice such a one would make?