The Bannered Mare has been really busy lately, And I have a hunch as to of why.  Solely for the reason that I'm constantly returning to the Inn for the exact same reason as every other guy in here.  The Maid is something to die for.  Don't ask me why there is a maid serving us instead of Saadia the waitress, but hey, I don't think anyone in here is complaining.  Anyways, enough of this ramble, let me tell you a story of when I got "The Dovahkiin Treatment".
It All Started When She approached me as I was asking for a Quest from the Inn Keeper.
Maid : " I've noticed that you've been stopping by a lot more often in here.  Thank you.  Now, would you like a brandy?"
Dovahkiin : " No Thanks, I'm just here for a quest, Where I put my life on the line, make the world a better place and kill bandit leaders, all for 100 Septims."
Maid : " Mhm, I'll go ask somebody else then, give me a holler if you change your mind."
I watched her as she walked off with that extremely short and cleavage revealing maid outfit.  It was as if that outfit was made by some dude who played a video game a lot.  But whatever, She has her duties and I have mine to skyrim.  I cannot let sexual desire overcome me.
*Loud Thud* 
???????     :  " OUCH! "
Maid : " Owwwwie "
Dovahkiin : " Where?! What?! How in the Hell?! Where is her Panties?!?!?!?!  The gods have truly blessed me with such sights! I am so used to seeing sagging Hagraven Tits but this!  This is something that I must mentally screenshot inside my head so that the Nordic Goat Butter can be put to use later tonight!  The Linen wraps I found should compliment the Goat Butter! Yes! This is what I have Longed For! "
Maid : " You saw it didn't you?"
Dovahkiin : " No, no I didn't I didn't see anything, not a Vag to give even if I saw it. HAHAHA"
Maid : " You obviously saw it, If you hadn't, you wouldn't even know what I'm talking about."
Dovahkiin : " If you knew then why bother asking? -_-"
Maid : " Well to be honest, I wanted you to see it. "
Dovahkiin : " ........................................................................................................ "
Maid : " It might come off as shocking, but I always wondered what it would be like to force myself upon the Dovahkiin himself.  I saw how you shouted at those chickens earlier! When you were stopped by the guards you simply told them you were the Thane and they left you alone.  Such authority!"
Dovahkiin : " Well if we are going to do this, You're putting the effort to finding the place of privacy. "
Maid : " Don't worry about that, I'll come get you when my shift is over. "
6 hours later.. .. . . . . . (yes, The Dovahkiin waited that long, she had just started her shift bruh.)
She lead me to the second floor of the Inn.  She took lead and so I had the best view of my life going up the stairs behind her.  Too bad Viagra was not invented yet, otherwise I'd be all over that to destroy what my eyes have seen. huehuehuehue BRBRBR
Maid : " It is this way, Nobody comes up here except me and sometimes Saadia.  But if she does find us we can just make her join in and you'll have even more fun."
Dovahkiin : " Are you sure? "
Maid : " If you are that uncomfortable then we might as well not do this. "
Dovahkiin : " No no, I'm comfortable if you are LOL."
(I'm not sure why this one is smaller.)
Maid : " Well Dovahkiin, I don't like foreplay.  In this time era, you can kinda imagine the amount of smegma on a man's cock, so Let's just get to the fun part where I am on top."
Dovahkiin : " I IMPLORE YOU TO RECONSIDER!"
Miad : " Too Late!"
*INITIATE SONG "PONY" BY GINUWINE*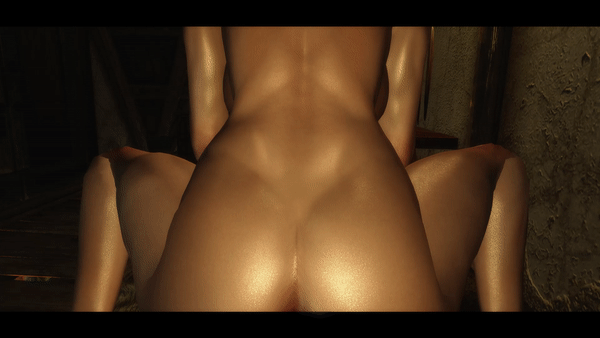 " I'm Just a bachelor
I'm Looking for a partner
Someone who knows how to ride
Without even falling off"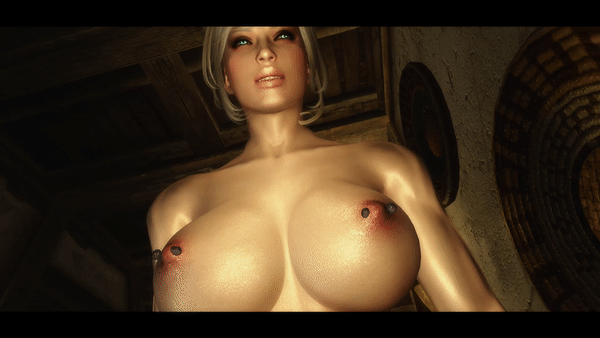 "Gotta be compatible
Takes me to my Limit
Girl when i break you off
I promise that you won't want to get off"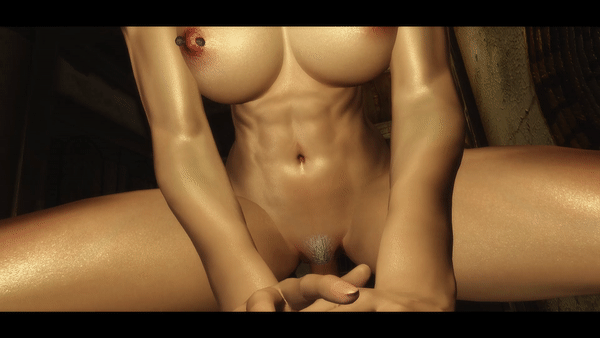 "If You're Horny, Let's Do it. 
Ride it. My Pony.
My Saddle's waiting
Come and jump on it."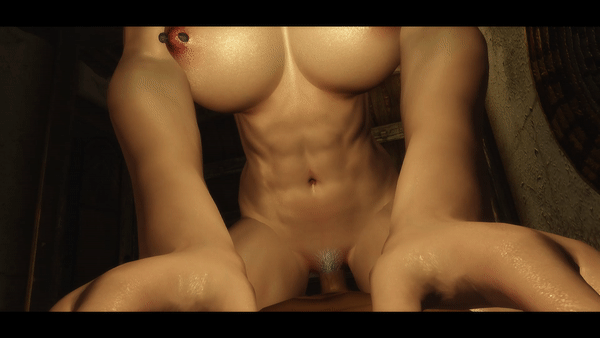 "If You're Horny, Let's Do it. 
Ride it. My Pony.
My Saddle's waiting
Come and jump on it."
*This went on for a few hours.* Lol.
(Btw, I used a link to update the GIFs, if it is no longer visible, view them in the attachments)
Maid : " Oh come one, Are you already done?"
Dovahkiin : " Gurrrl you nasty "
Maid : " But you liked it. C'mon, Let's go again, Round 5?"
Maid : " Please? "
Dovahkiin : " Fine. But I'm taking control this round. "
Maid : " As you wish Dragonborn. "
So the two had sex for a long long long time, and the Maid soon became the Dragonborn's Bitch. Maybe I'll make a story on that, but until next time, thank you for reading this shitty blog and I hope you fapped your way here. :D