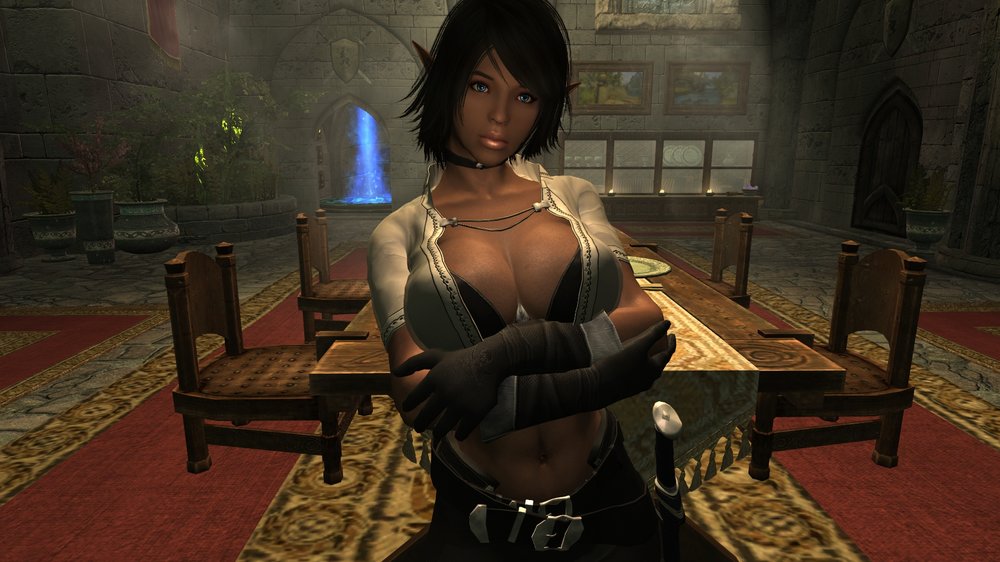 Just a basic shot of Cris so I could share this video from Totalbiscuit as well as my own thoughts about microtransactions.
The video;
https://www.youtube.com/watch?v=YMDGPSWWA18
Anyway my thoughts on microtransactions but before that a bit of a story; I was at work today and my friend who I told I wasn't getting Destiny 2 was moaning about me not getting it because I'm on a "crusade" on microtransactions. I'm not on a crusade per se, I've just had enough of scummy business practices in full price releases and I'm now voting with my wallet it's probably not going to do anything but I can't in good conscience say I'm not getting Shadow of War because of its scummy microtransactions and then turn around and get Destiny 2 with its just as scummy (in my opinion) microtransactions (don't care that they're cosmetic the shaders were FREE and INFINITE USE in Destiny 1.) However I am willing to accept (and hell even pay) microtransactions in games that are free, as in I get them for free and I don't have to pay any subscription fees however my friend kept insisting that they're the same thing (they're not one is infinitely more scummy than the other) but he's just annoyed that I'm not getting a game that he likes (I've given him more than just the microtransactions as reasons for me not getting it such as it essentially being Destiny 1.5) but anyway Totalbiscuit makes a point in his videos about the ratings systems needing to take microtransactions (specifically loot boxes) into account when they rate the game as they're essentially a form of gambling. But aye, I think microtransactions as a whole are a bad business practice but as we're most likely stuck with them I'd rather see them in certain games. And I do mean loot boxes in this mini rant.