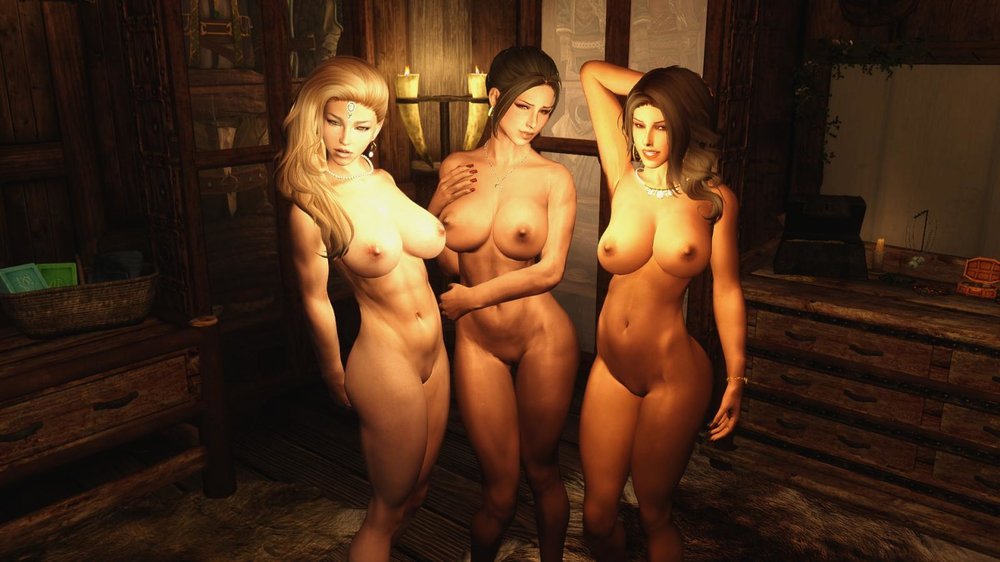 Finally, a new entry. Sorry, no Ghita this time, just a typical male sex fantasy

Next I'm planning to install a new ENB (Snapdragon) and what better way to test it but with some Ghita?


--------------------------------------------------------------------------------------------------------------------------------------
Oh, to have three cocks...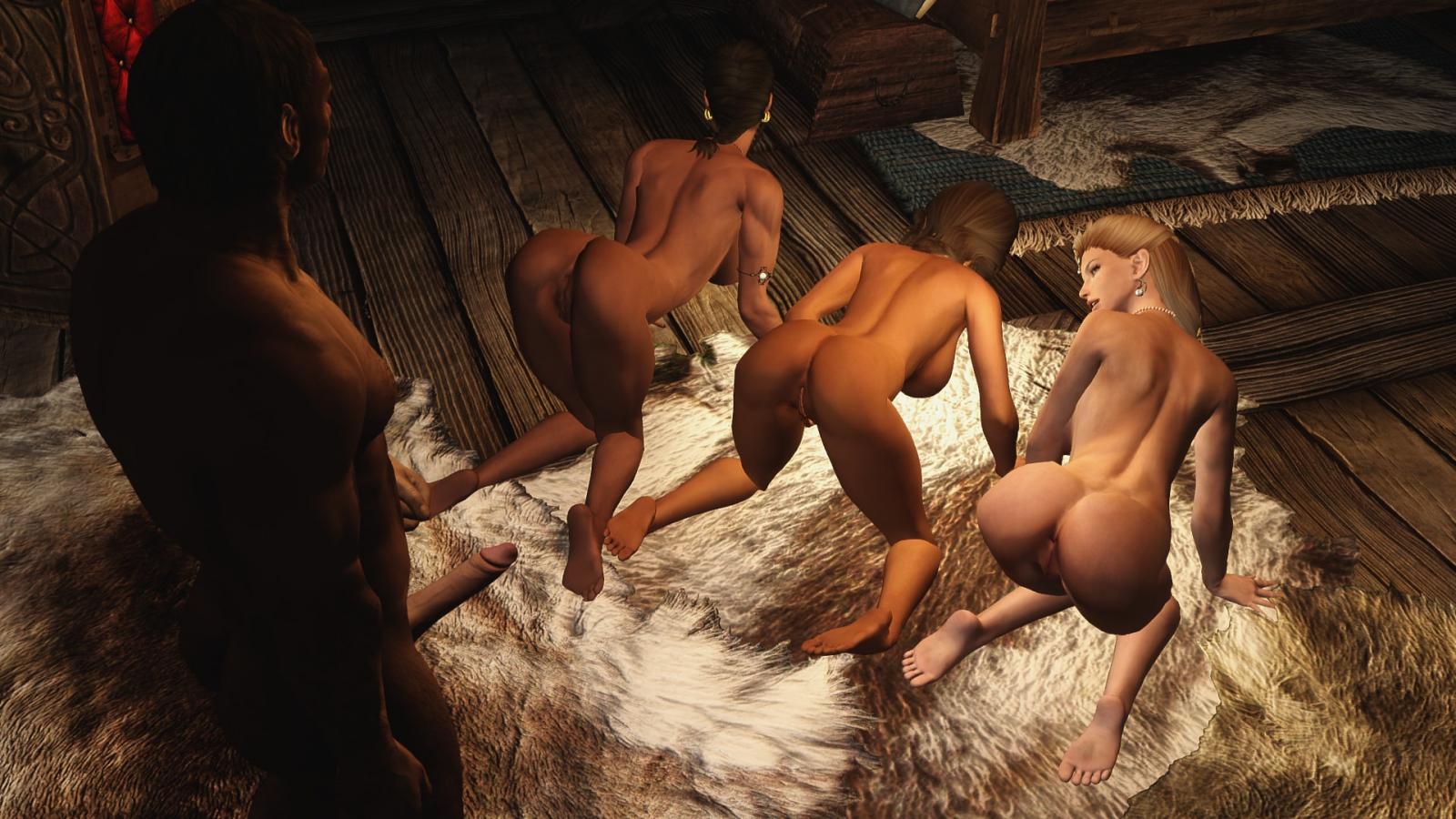 He cut them short. "Strip naked, or stop wasting my time."
Without hesitating, they all undressed.
His eyes wandered all over their naked bodies but betrayed no emotion."Good. Now, kneel."
The brunette knew what he expected of them. "Oh, Master..." she sighed, "Please may I give it a wet kiss, hmm?"
But he beckoned the blonde over.
She took his member in a trembling hand while the brunette reached out and gently fondled his balls. "Two girls is better than one, isn't it, Master?"
He patted their heads. "Good girls."
He seized the blonde's head with both hands and thrust his member into her mouth, moving it forcefully back and forth. She sucked it as hard as she could.
The brunette couldn't hide her disappointment when he again directed his words to the blonde. "Lick it."
The servant girl, overcome with desire, was stroking her soaking pussy against his hand.
"I want it so wet it slides nicely between your friend's tits." Then he turned to the servant girl. "Watch, girl, and learn."
The blonde had done a good job. His rock-hard member slid easily between brunette's soft, firm breasts.
Others girls watched intently his member sliding up and down, snug in brunette's cleavage. This was something completely new to them.
Her voice was low and seductive, almost a whisper. "It feels so good... Please give me your seed, Master..."
She worked hard, playing with his member with her breasts. Moving fast and slow, moaning and pleading, she tried all the tricks but couldn't make him come.
"Get on your hands and knees and I give you what you want."
They couldn't have obeyed faster.
The brunette yelped with delight when she felt him behind her.
The blonde begged for a mouthful but he shooed her away and slid his member into brunette's soaking wet cunt. She let out a moan that turned to a scream of ecstasy.
She moaned, shrieked and wailed as every thrust washed her in a wave of euphoria more intense she could have ever imagined possible.
His member was still dripping with brunette's juices when he rammed it into blonde's welcoming cunt. Her shrieks of bliss filled the room while the brunette writhed and whimpered in orgasm's afterglow.
He pounded her faster and faster. The blonde's screams reached a crescendo that left no doubt her climax was near.
"You, blonde, look how your friend... Ah... Good girls, just like that... Keep going..." Their tongues moved faster and faster.
The servant girl patiently waited for her promised turn.
He motioned the servant girl to rise and come closer. "Would you do me a favor, girl?"
"Faster, girl.... Get ready, here it comes..." The blonde and brunette were ready to welcome his load on their faces.
They competed with each other to catch as much of his load as they could.
The two protested, but left as told.
The servant girl was now alone with him.
"What is your name, girl?"
"Rowana, Sir."
"Rowana, what do you want to do?"
"Can I have it in my mouth, Sir?"
"Of course."
Rowana watched in awe as his member grew hard before her eyes.
"It's my pleasure, Sir. I promise to make you feel really good..."
"Zzzz... Mmm... Yeah, suck it girl... Huh?"
"Oh shit!"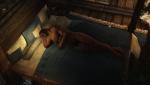 "Yeah, yeah, suck it bitch! You like sucking my big cock, don't you?"