Flame-Child: Part Two:
Chapter Eighteen - For Power (Niyleen)
Last: http://www.loverslab.com/blog/156/entry-2841-flame-child-part-two-chapter-seventeen-for-power-carciel/
Next: http://www.loverslab.com/blog/156/entry-2851-flame-child-part-two-chapter-nineteen-for-power-2-nyleine/
Part One
Coming upon a shack on the outskirts of the marsh, Niyleen finally was able to rest after traveling since before daybreak. The constant walking, the encounters, and her emotions were draining her. Added with Nega's silence since daybreak, Niyleen felt like she was going insane.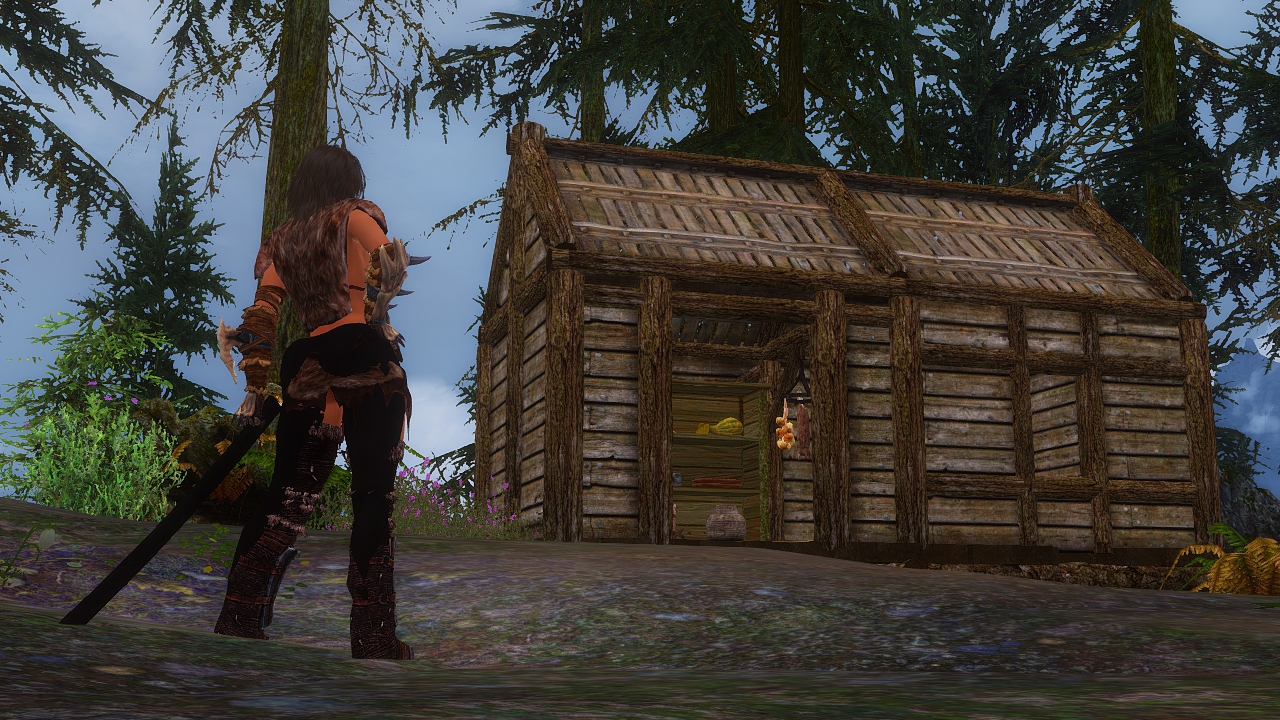 Peeking inside the shack the Halfling frowned. There was a corpse lying atop the bed, but luckily it seemed warm and there was no sign of blood or other bodily fluids.


As such, Niyleen hauled him over her shoulder and deposited him a ways away from the shack.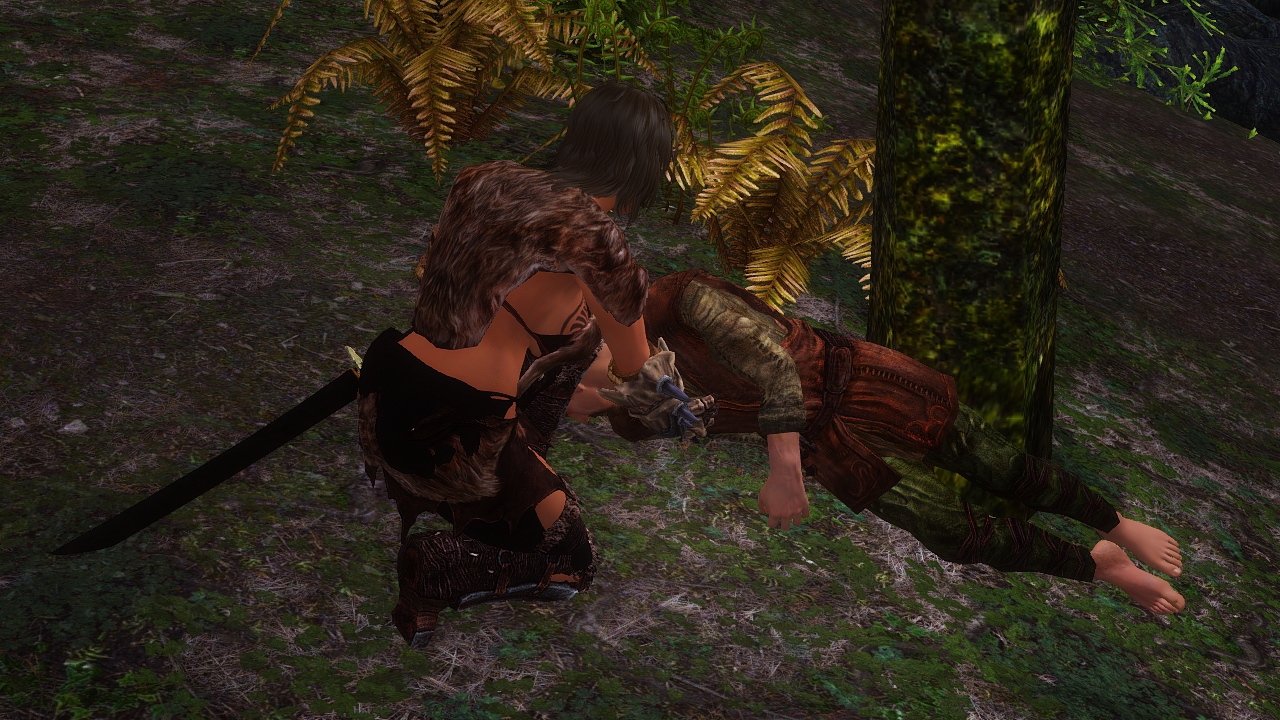 Fah aanwo wo mindok nid hi drey rinik pruzah. This spot is good for what we need to do.
"Now you speak," Niyleen said as she plopped down on the bed. "And what exactly is it that we're here to do?"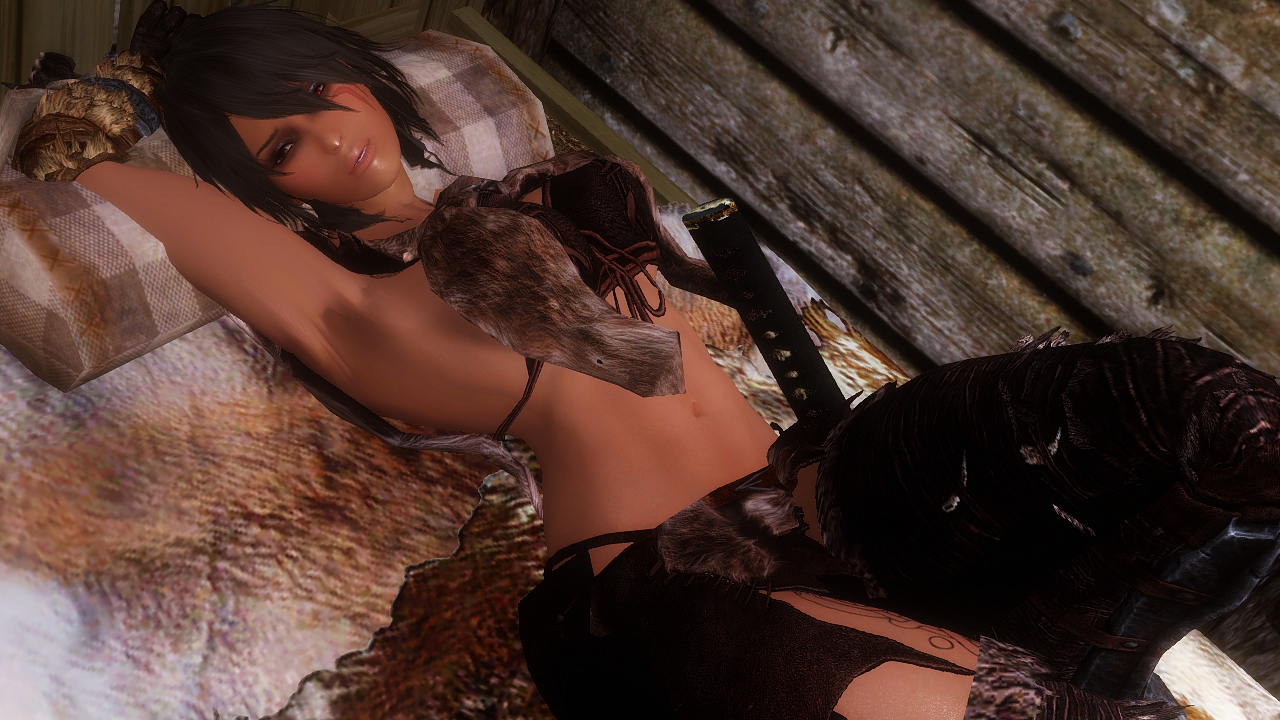 Nega was silent, and Niyleen's thoughts went to Lucari of all things. Feeling her tears start to form, Niyleen yelled into a pillow in order to let out her frustrations. She knew it had to be done, but killing Lucari? (I'm going to die.)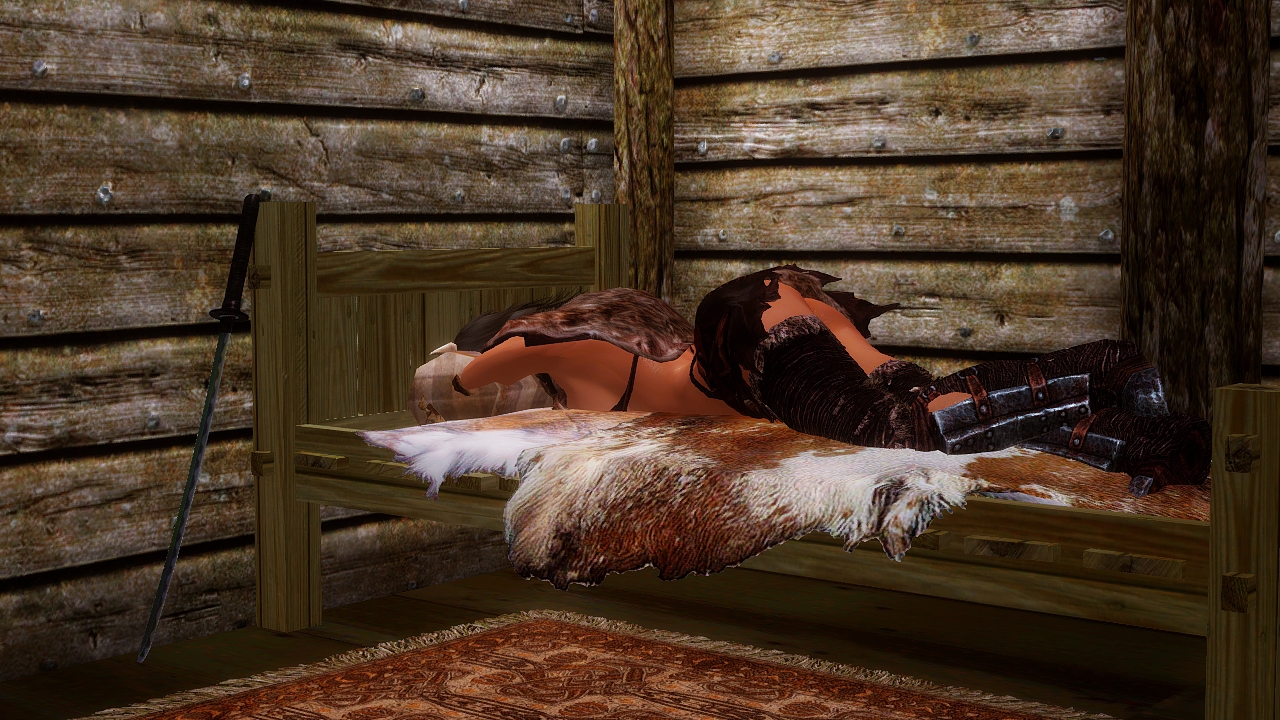 Soon she wore herself out and drifted off to an uncomfortable sleep until she felt like she was forcibly awoken.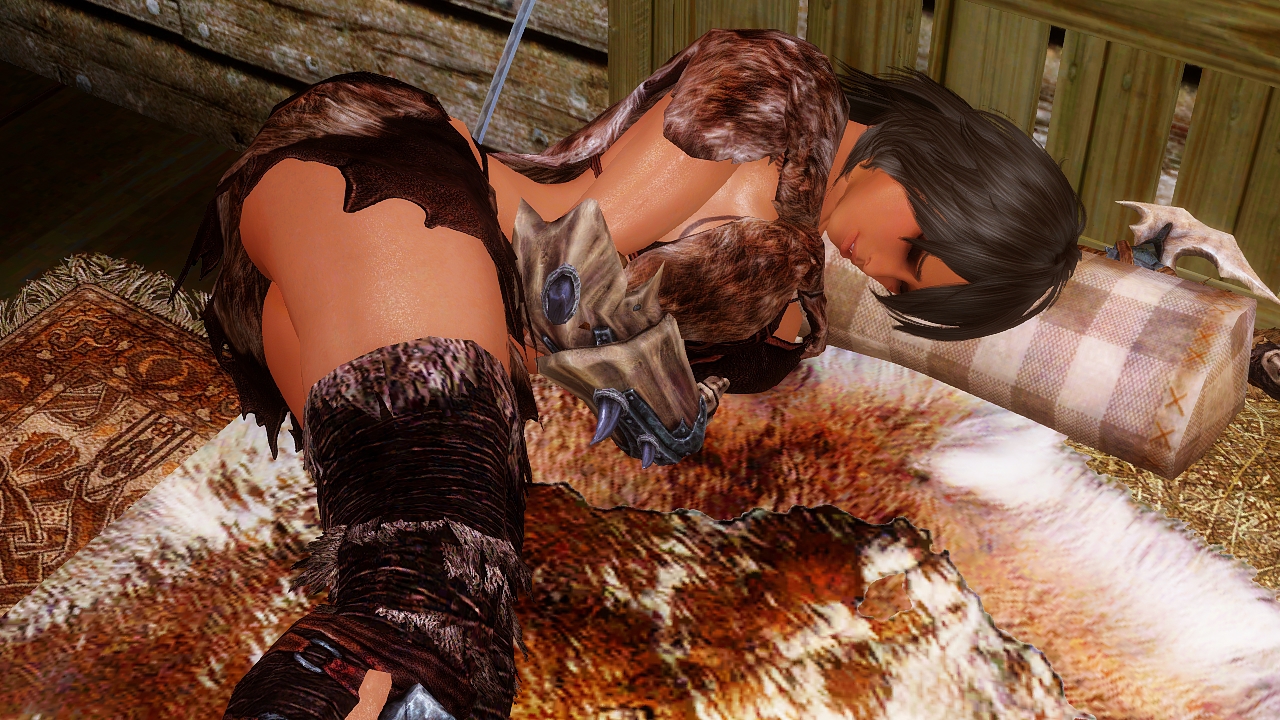 Is it Middas?
"H-huh? Yeah, yeah, whatever. That or Tirdas…" she said groggily as she turned over and tried to go back to sleep.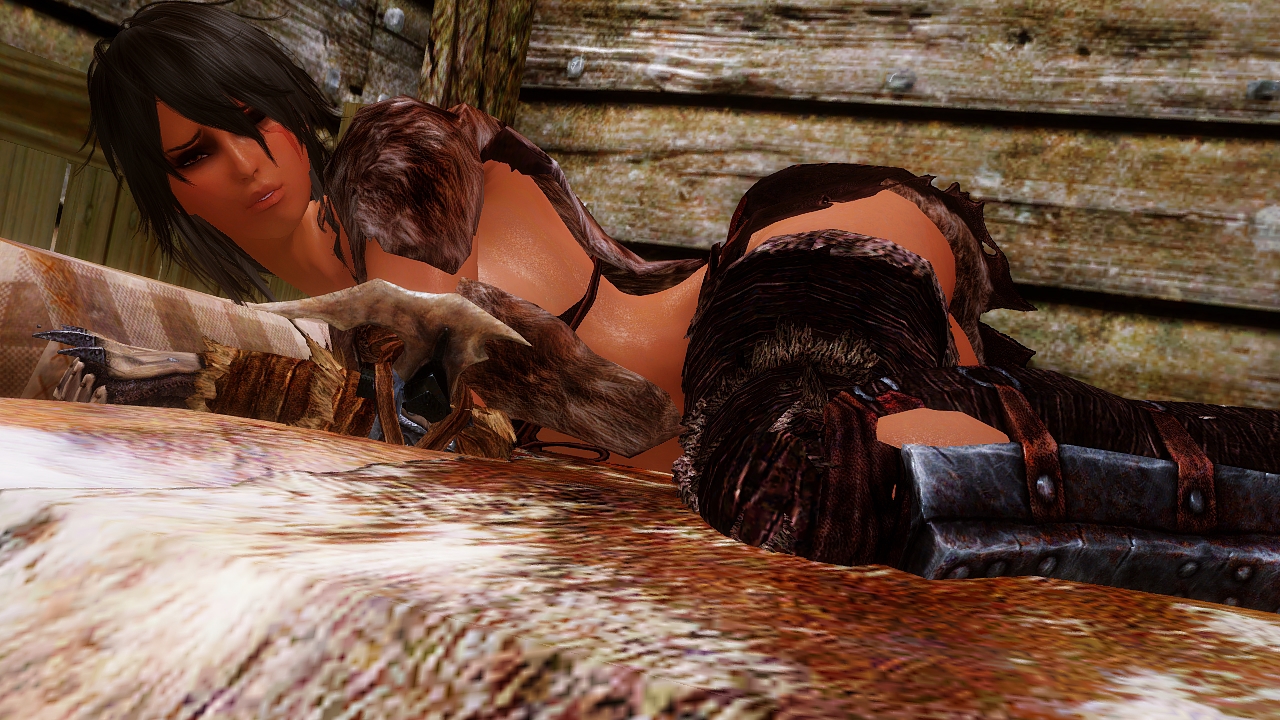 GET UP NOW!
Niyleen sighed and got up. She felt so heavy, so fatigued. Taking a step outside, she scowled as it began to rain. "So… what now?"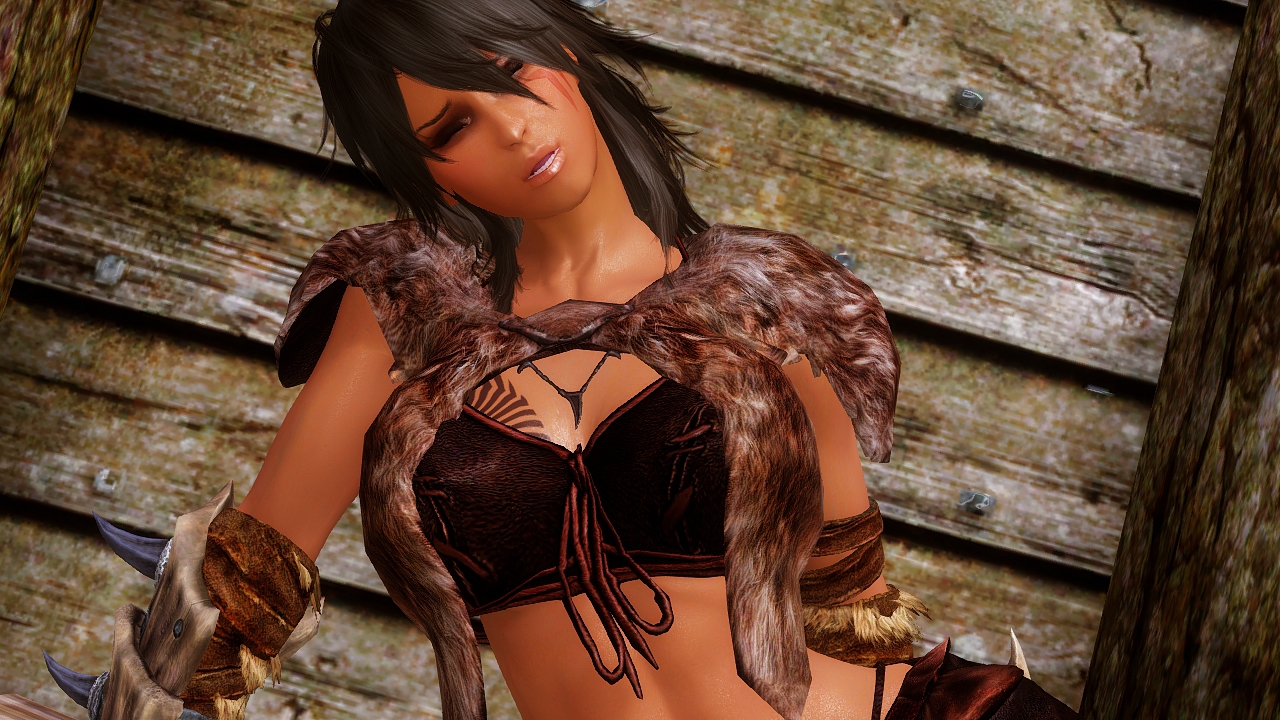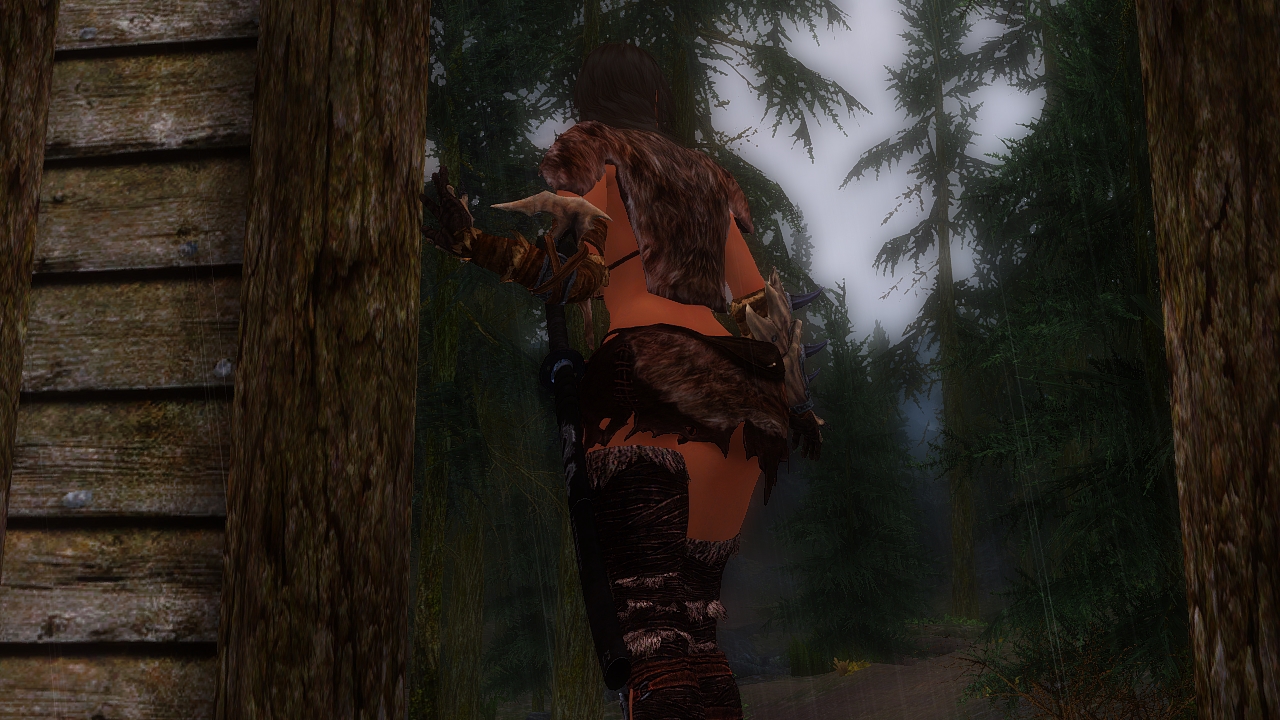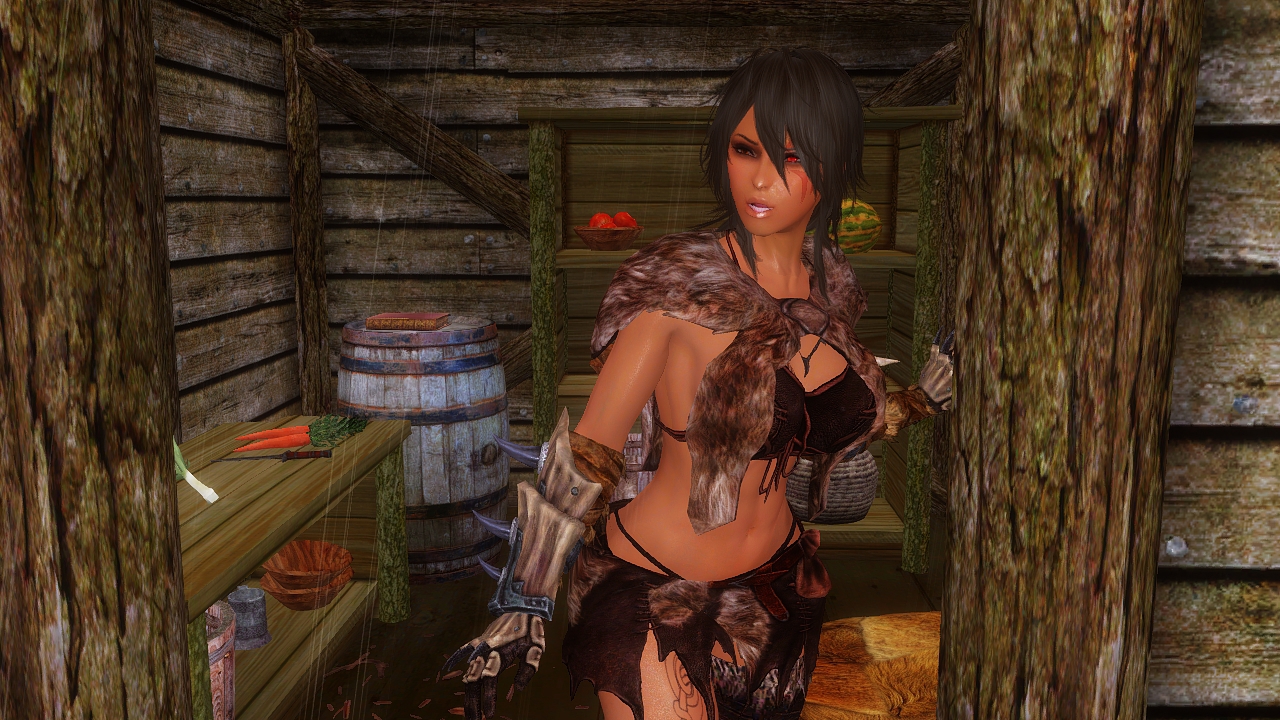 Go straight east but look to the north. You'll be looking for a standing stone. Go! NOW!
Niyleen rolled her eyes and set off. However as soon as she stepped into the marshland her skin began to crawl and an uneasy feeling set in that told her one thing: run or die. Niyleen took a step backwards and it wasn't Nega that stopped her, but someone else.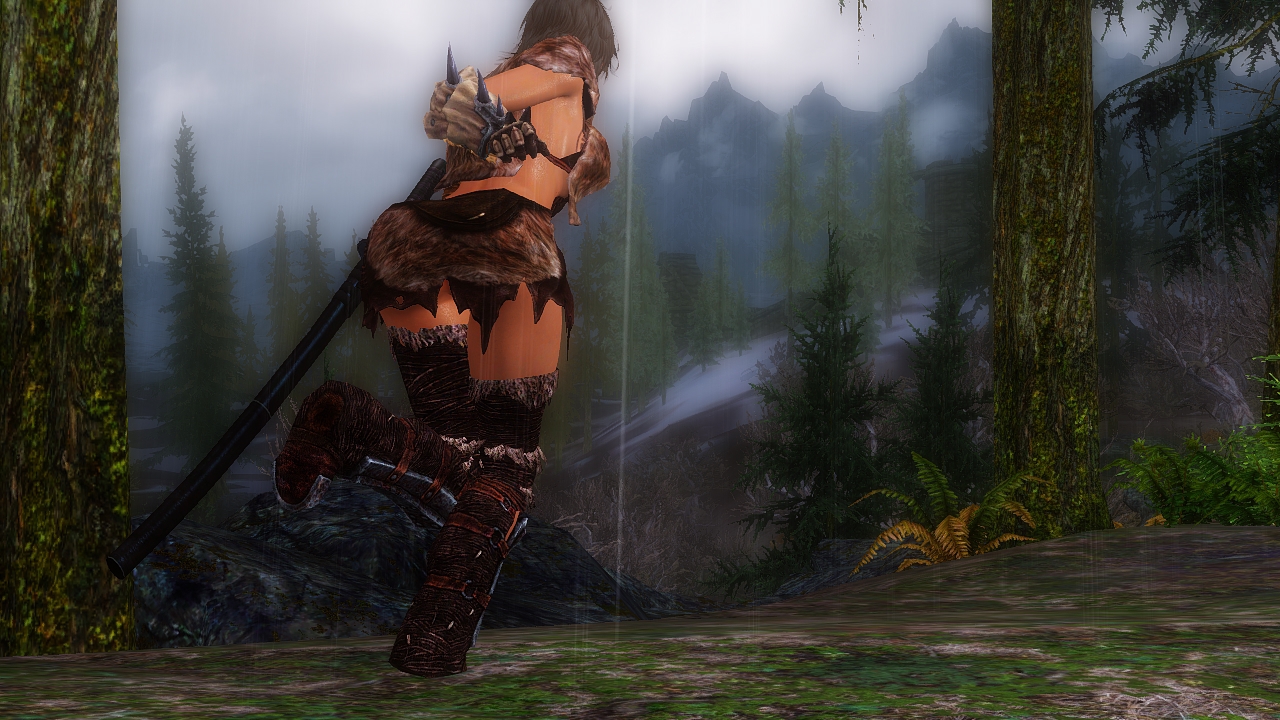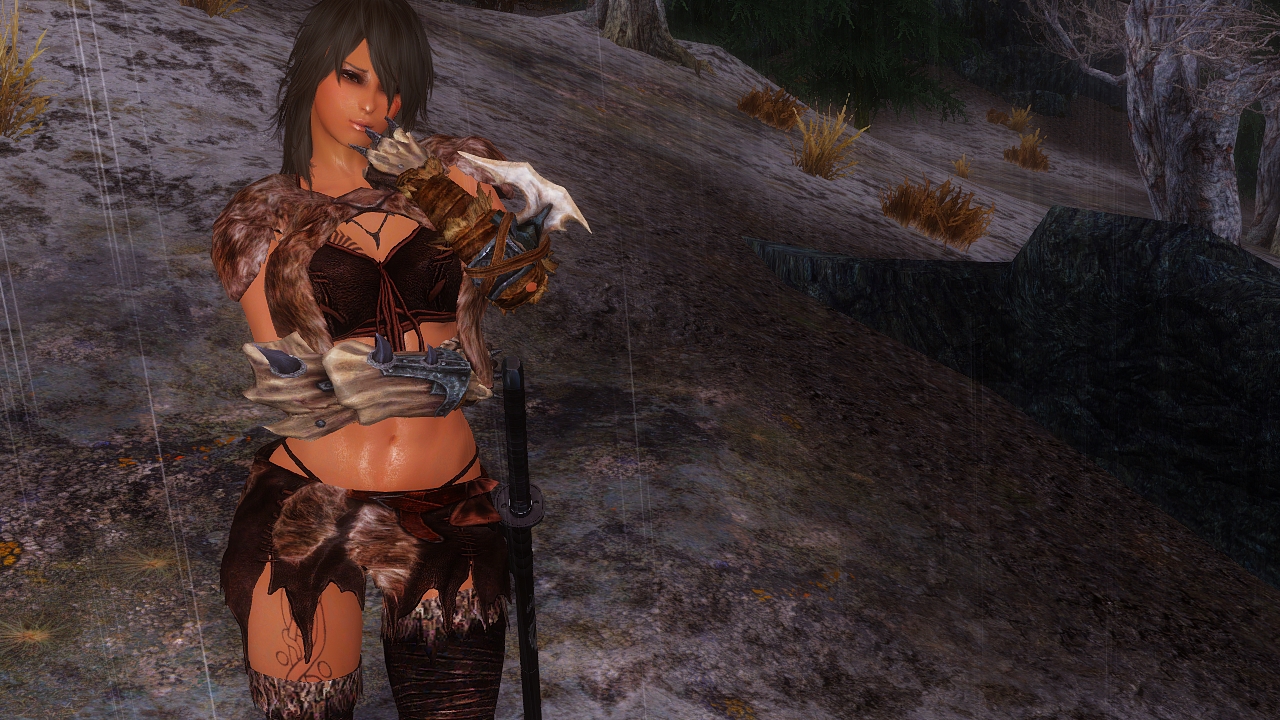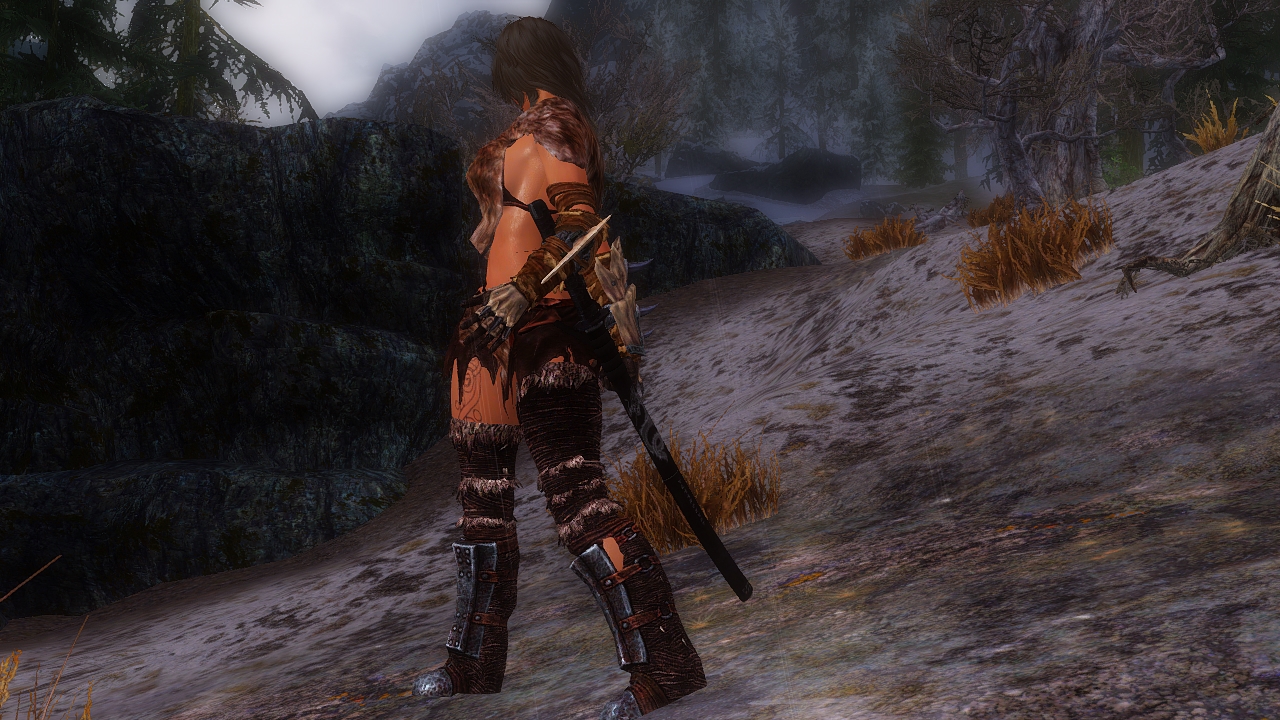 That isn't fear, but madness that's overwhelming you. As long as that madness lingers, the cycles will continue.
(Second…) Niyleen grit her teeth and rushed off once again.


Spiders…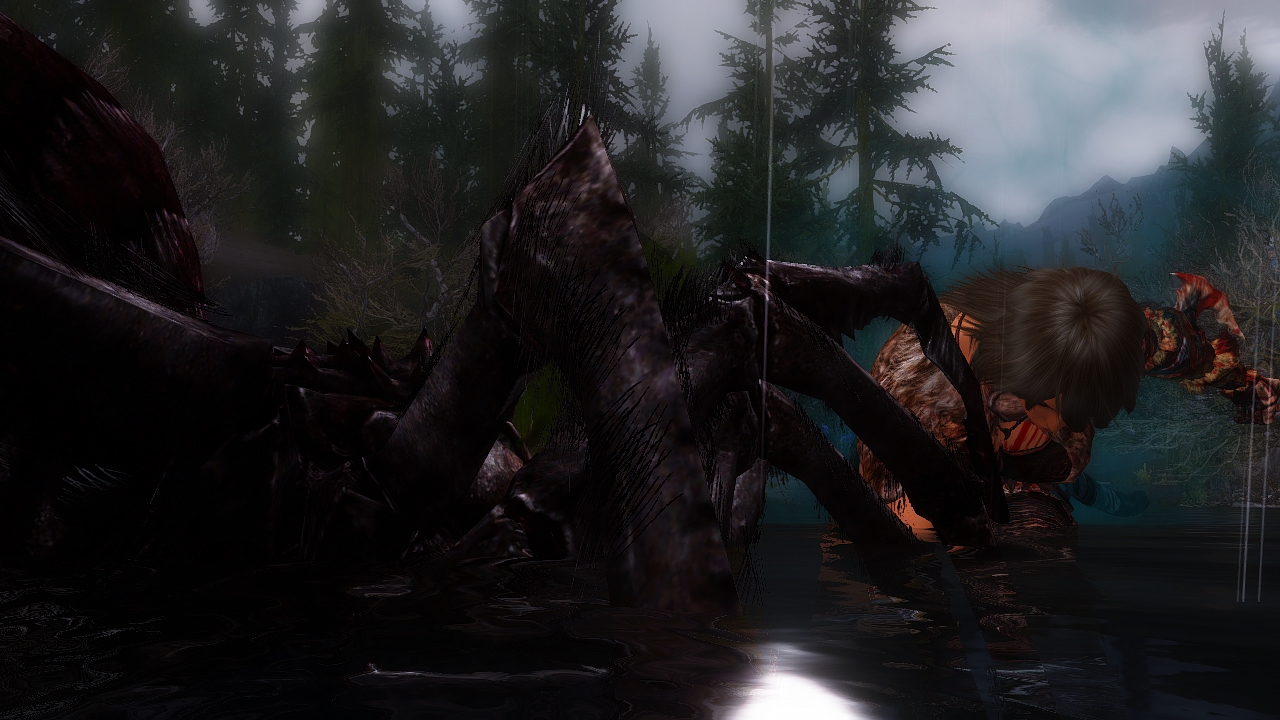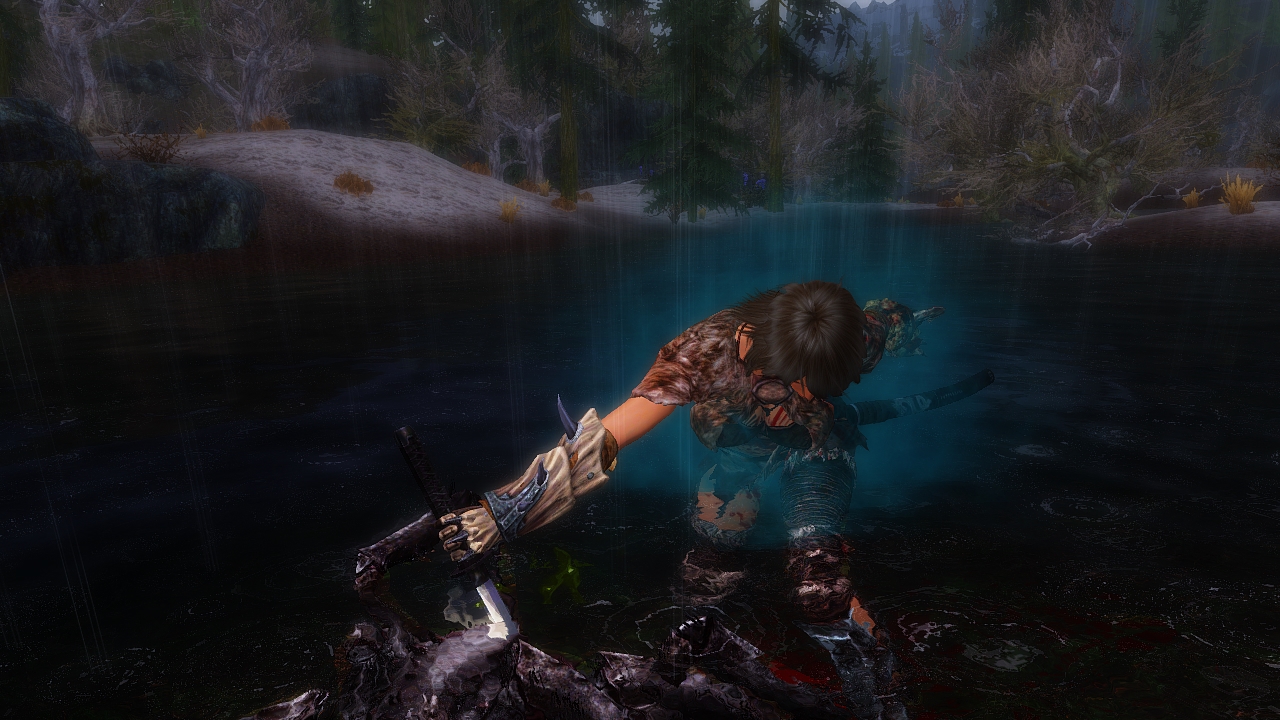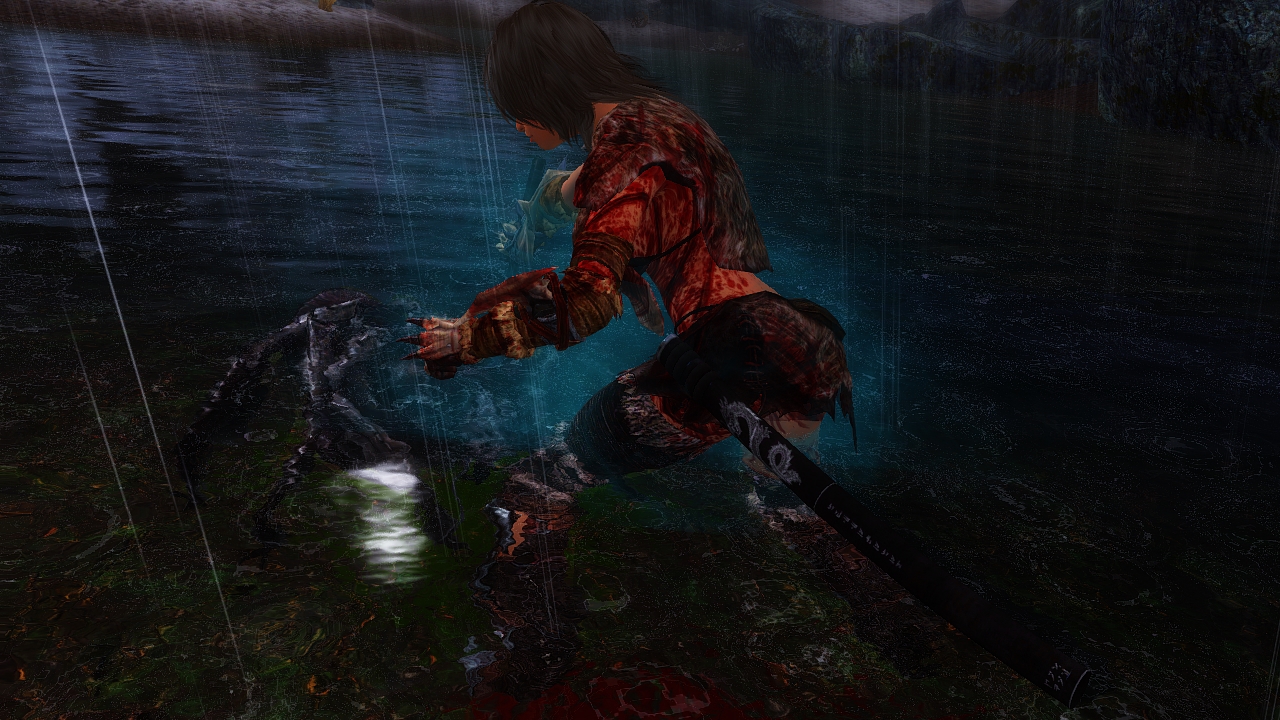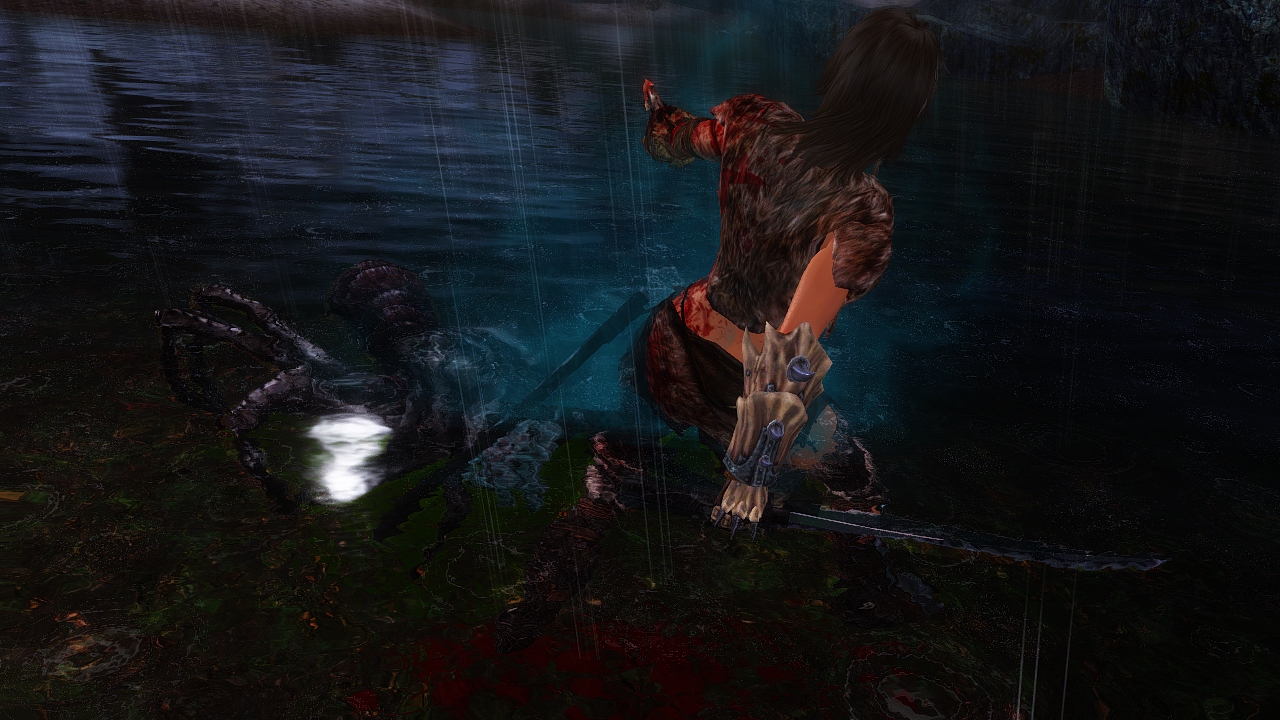 Hagravens…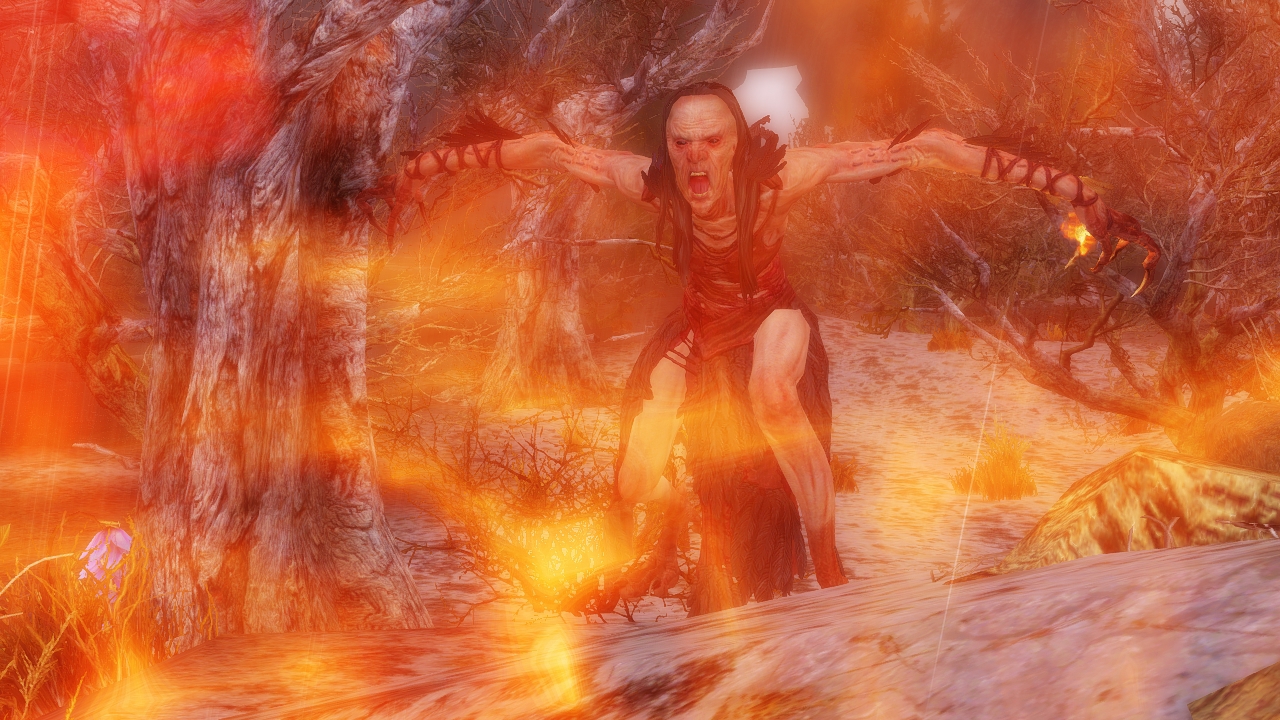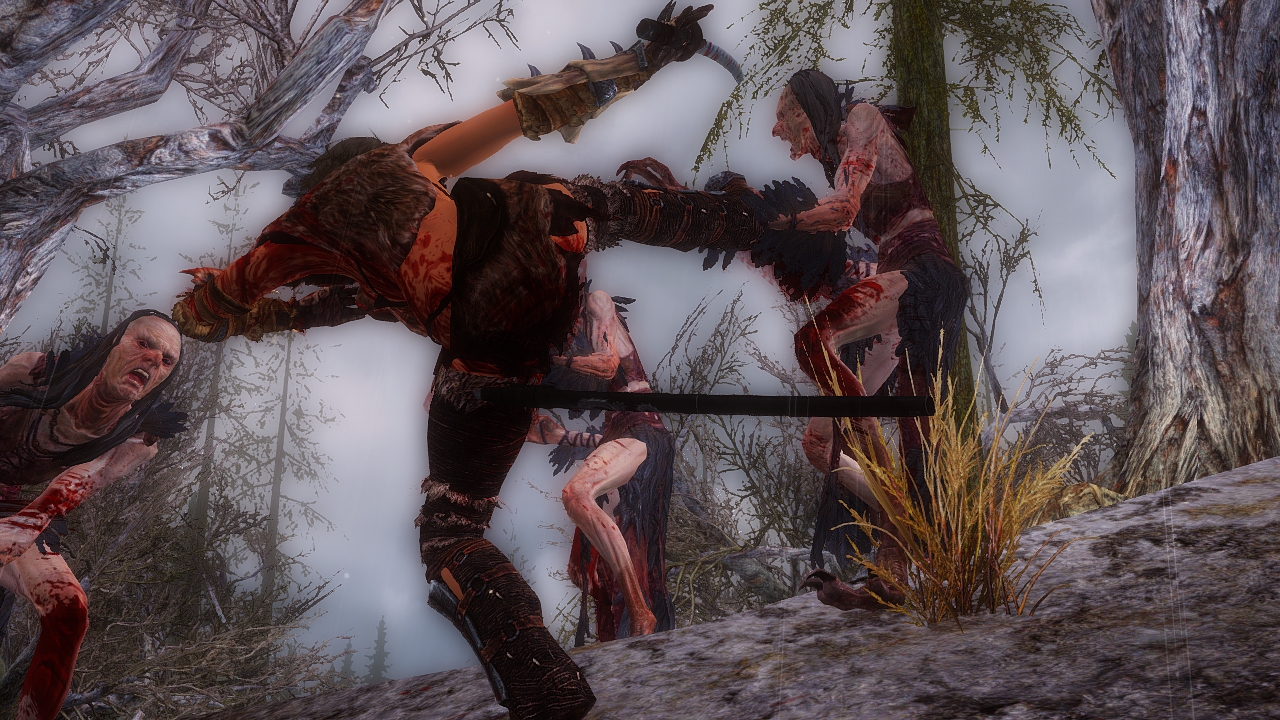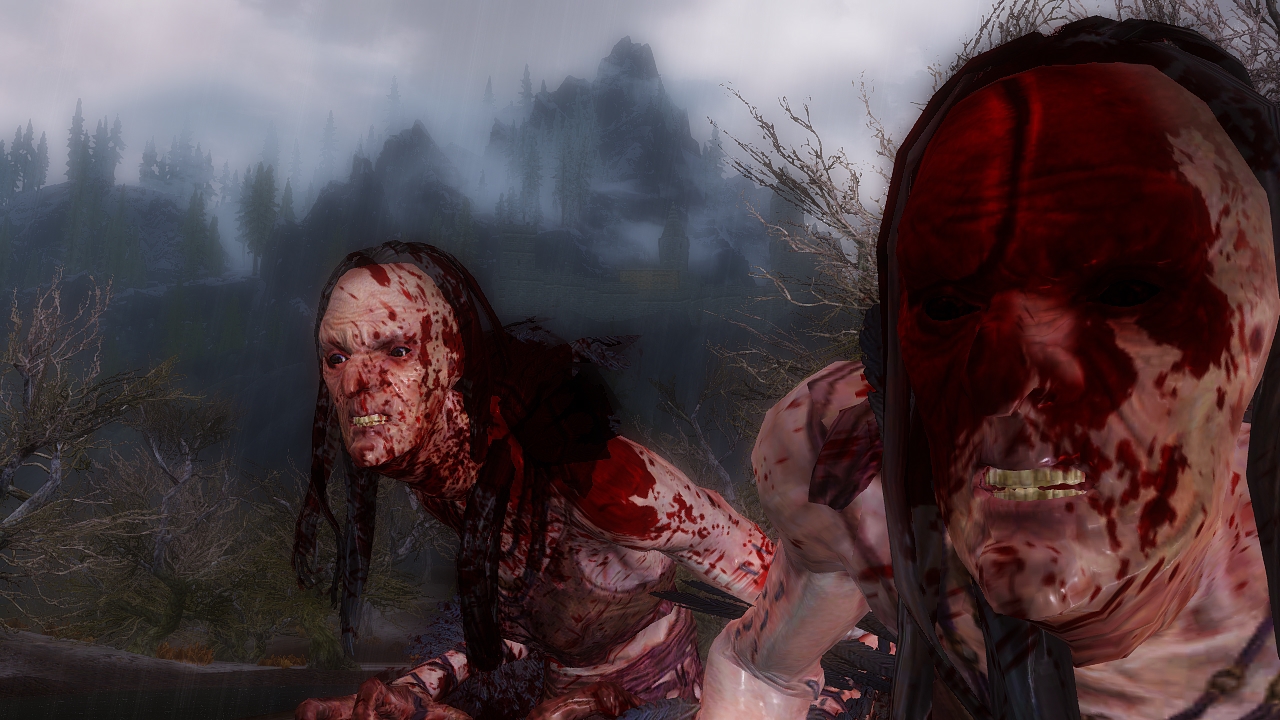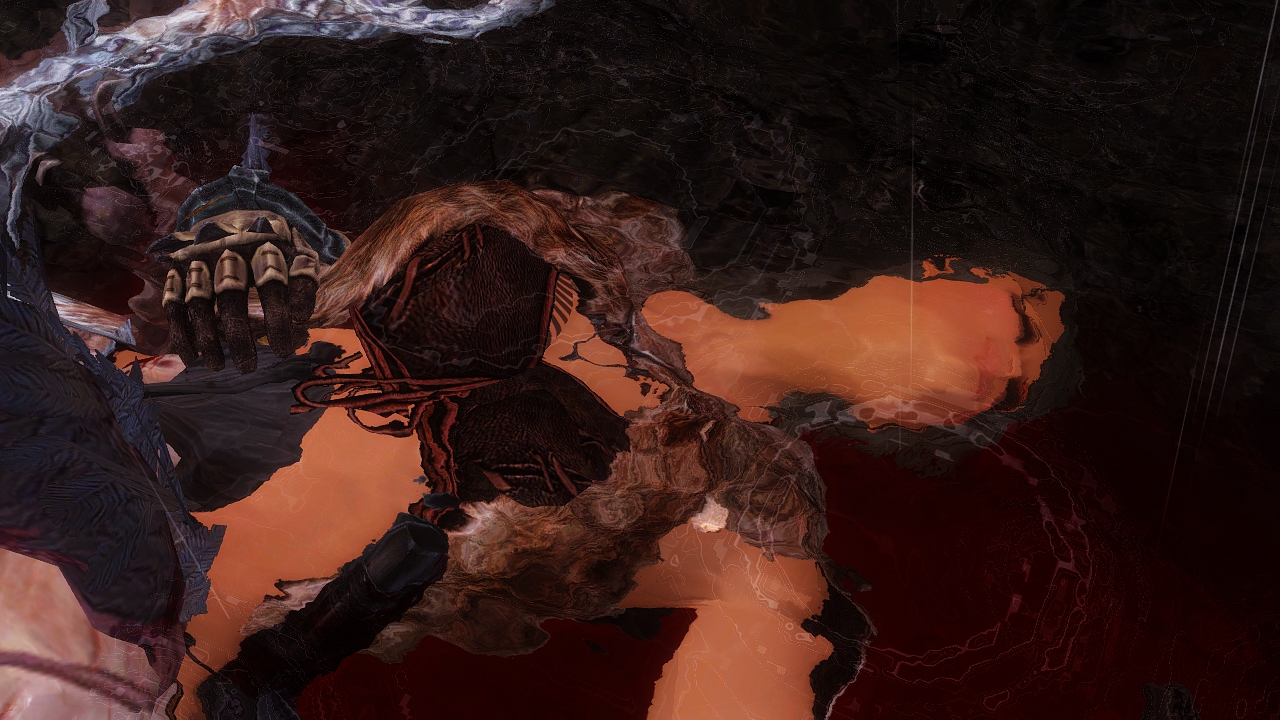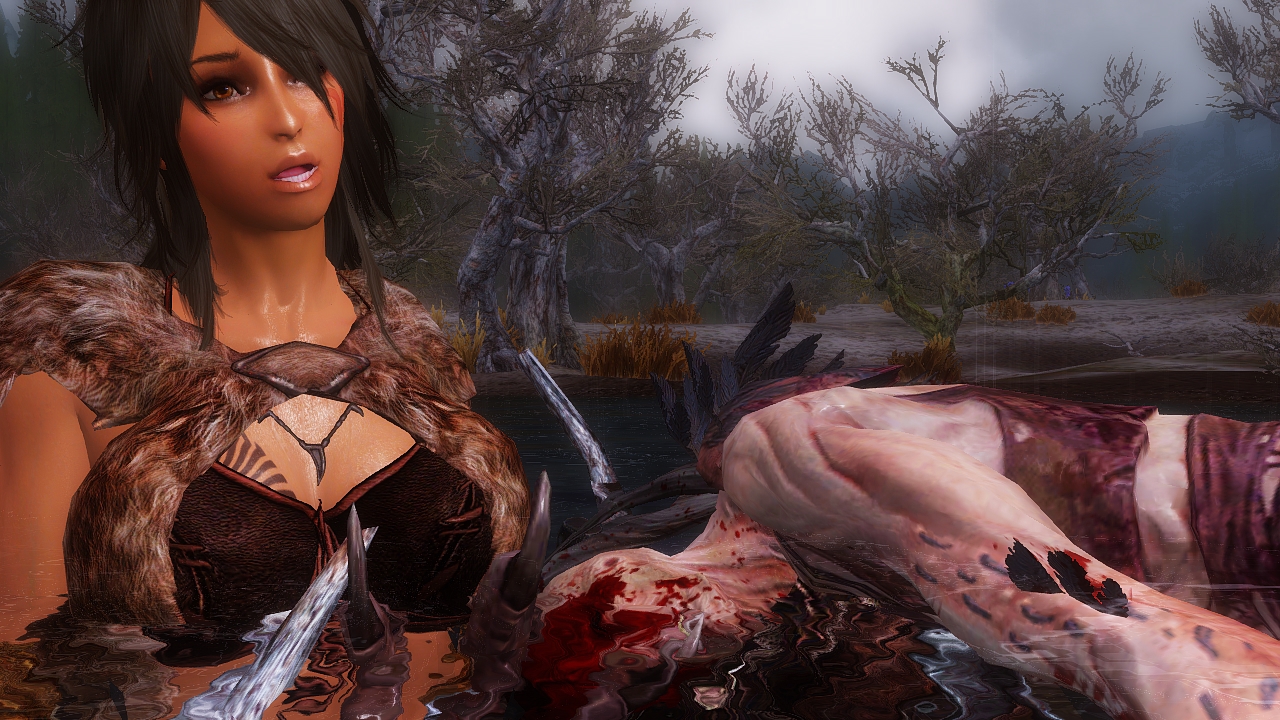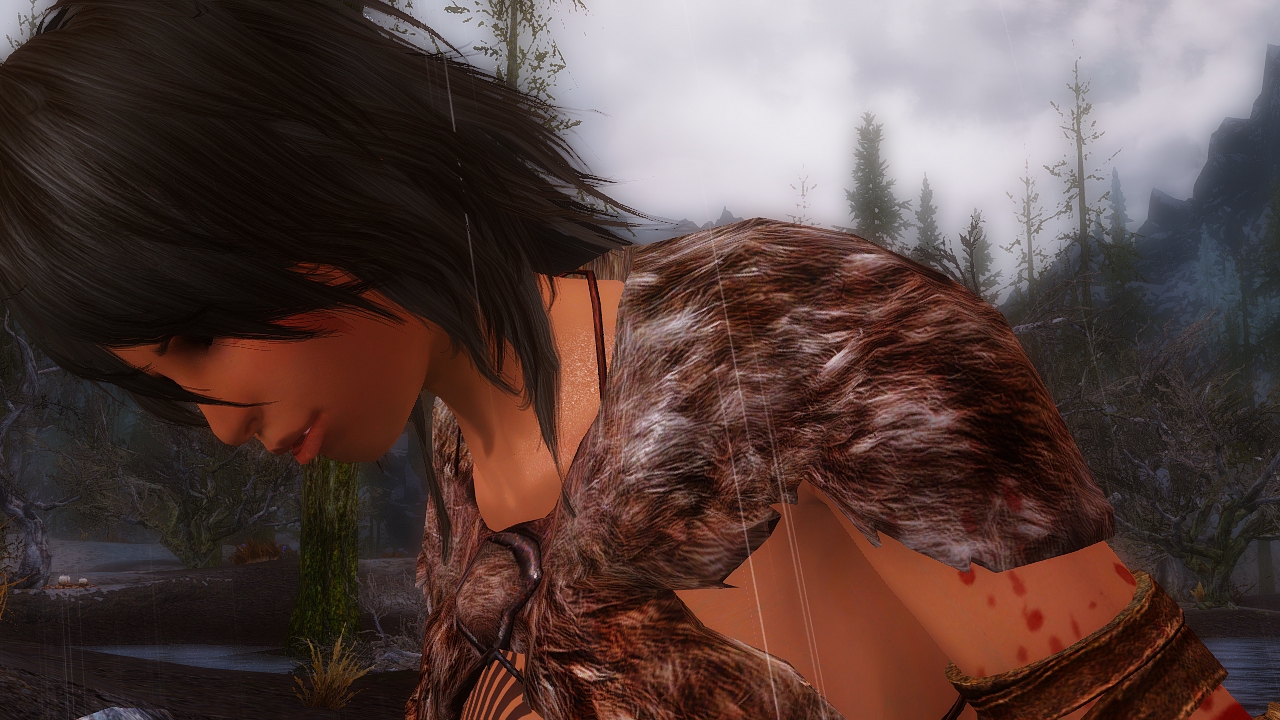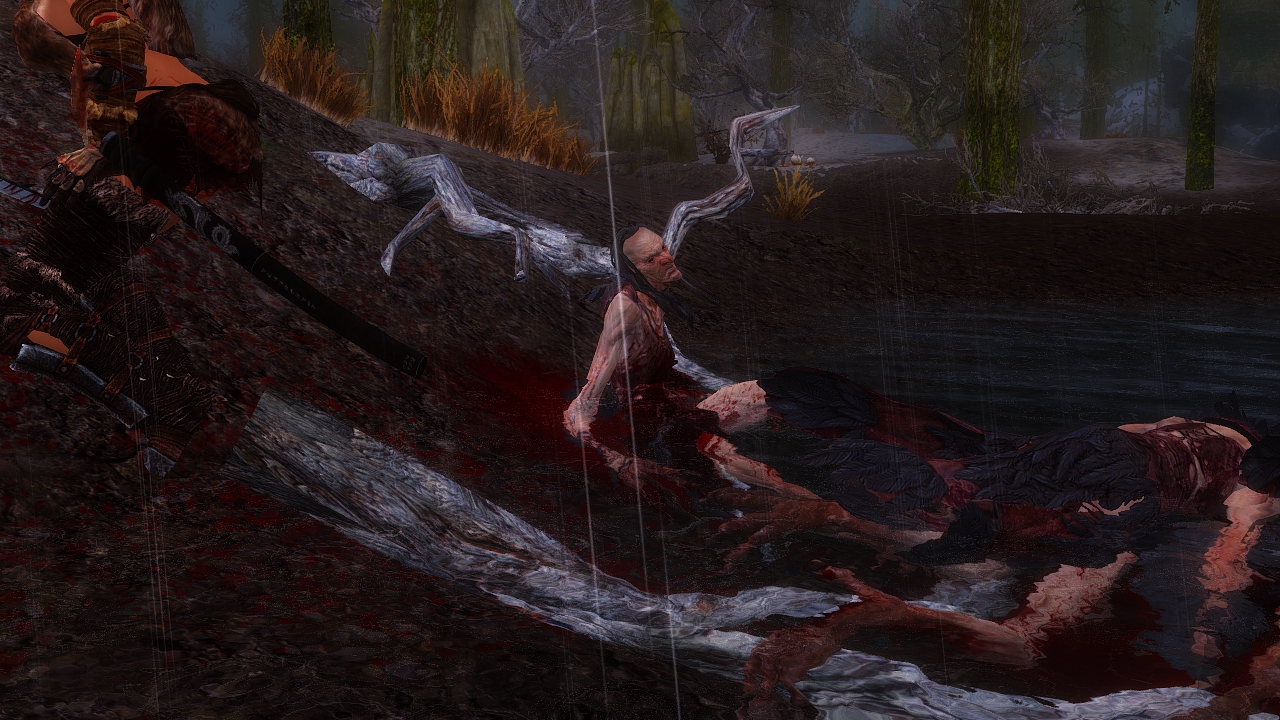 Mudcrabs… Niyleen encountered a bounty of annoyances none of which settled the disturbance in her heart. If she was about to face who she thought she was…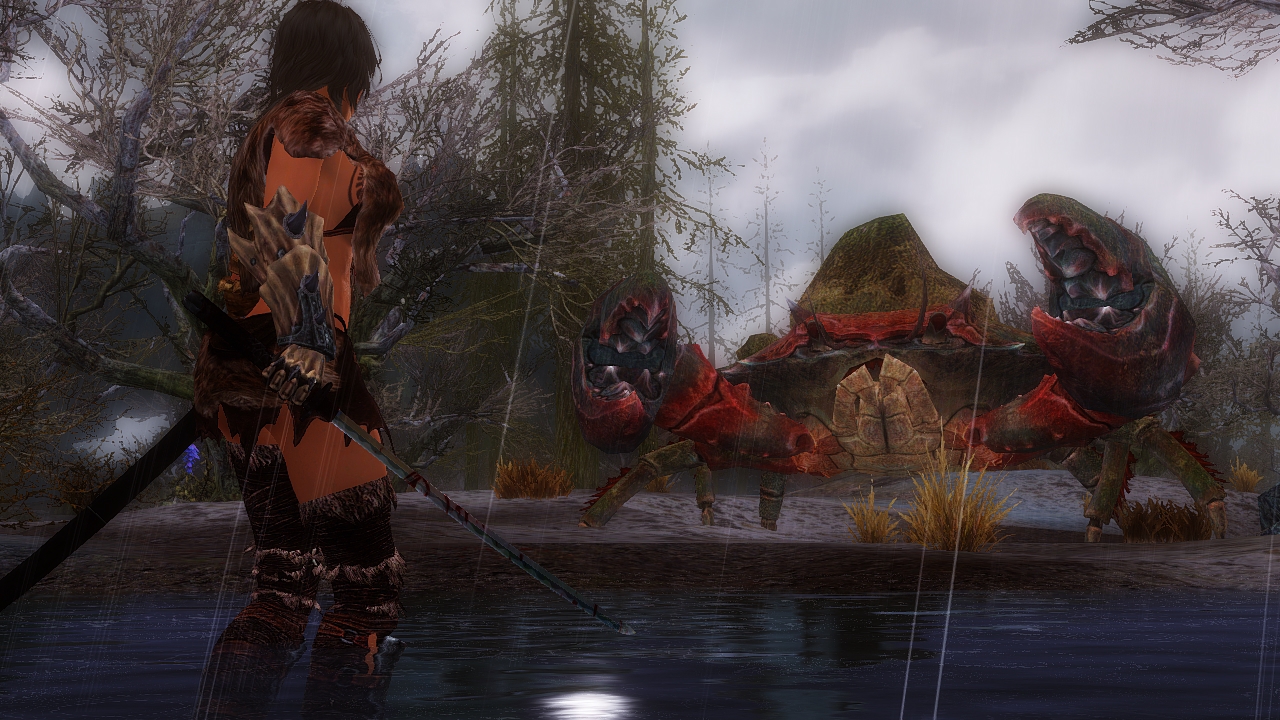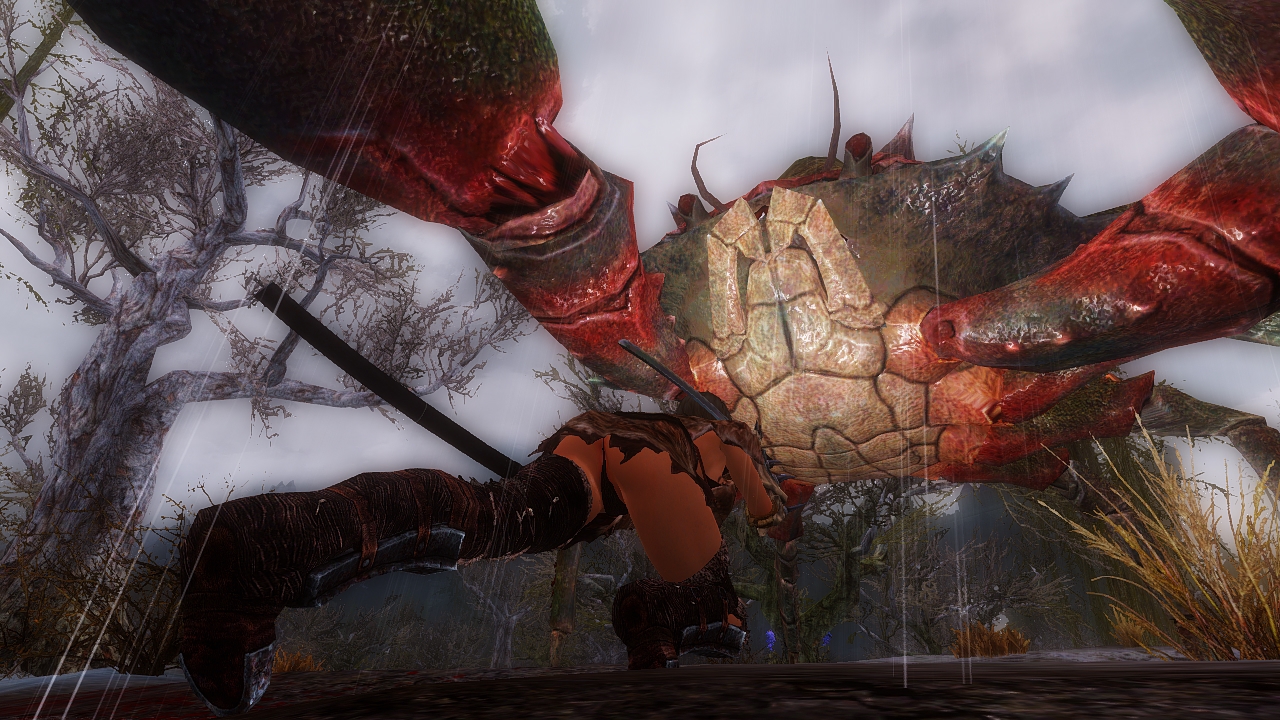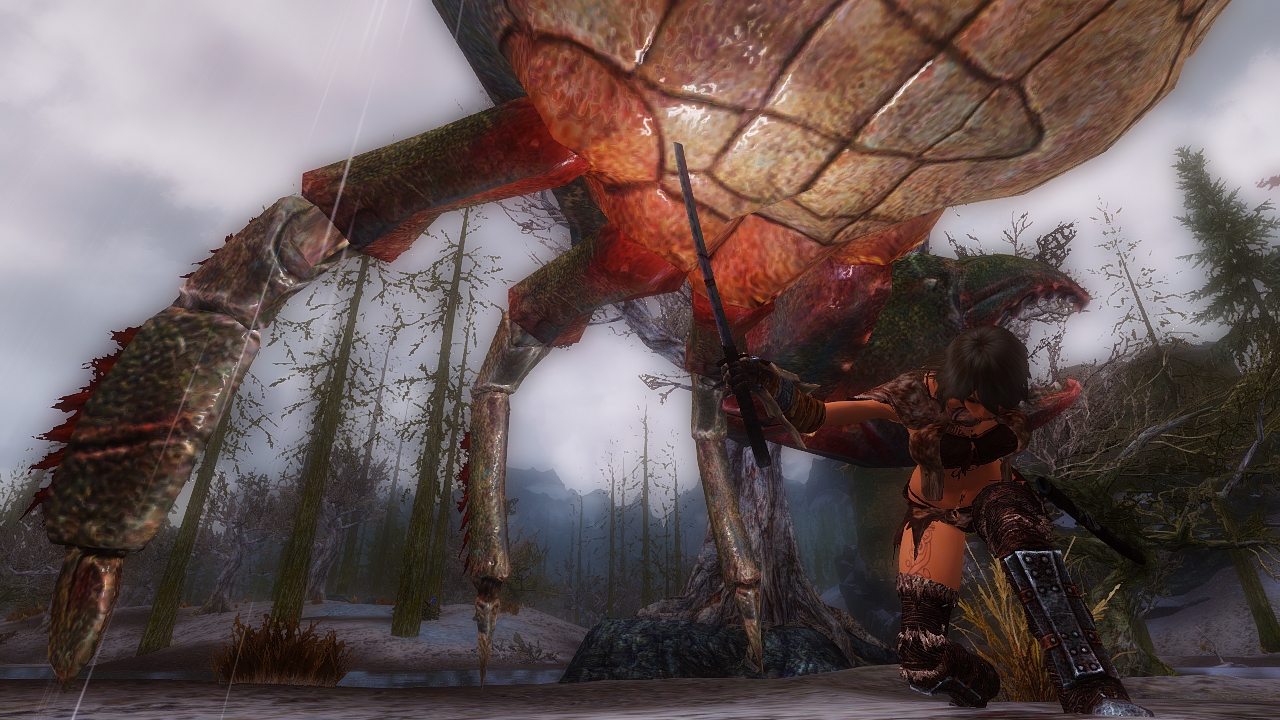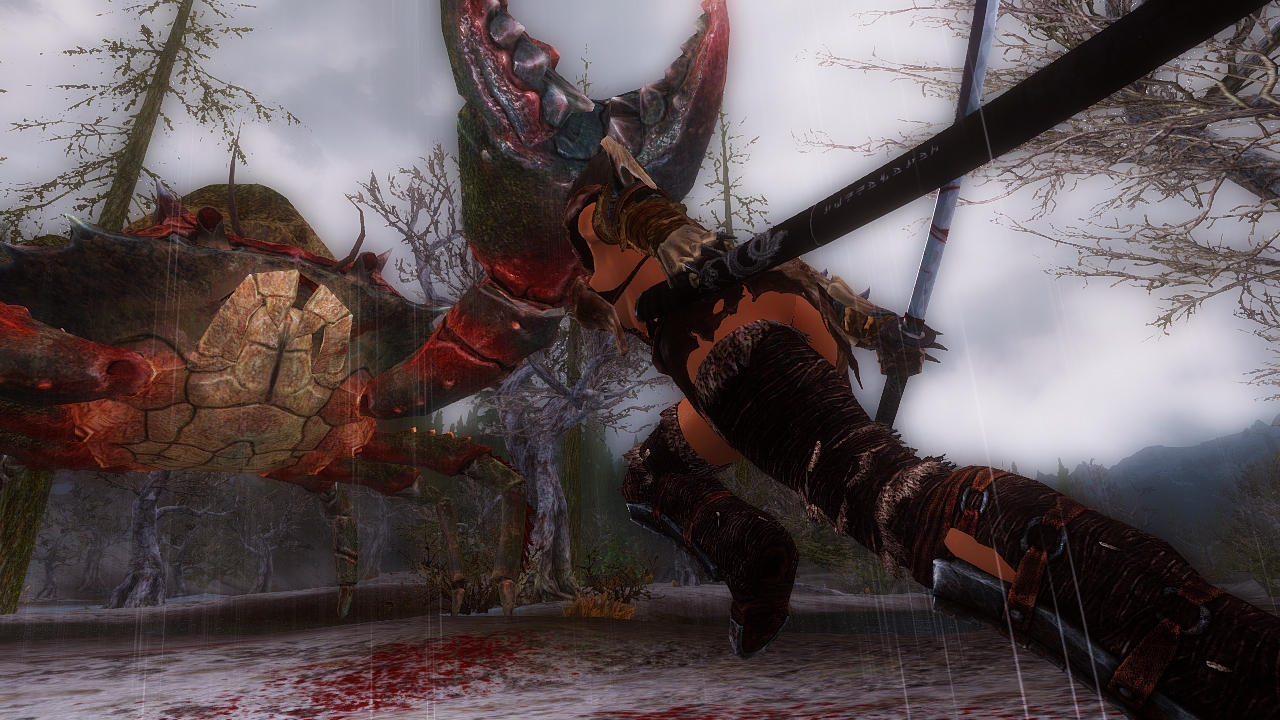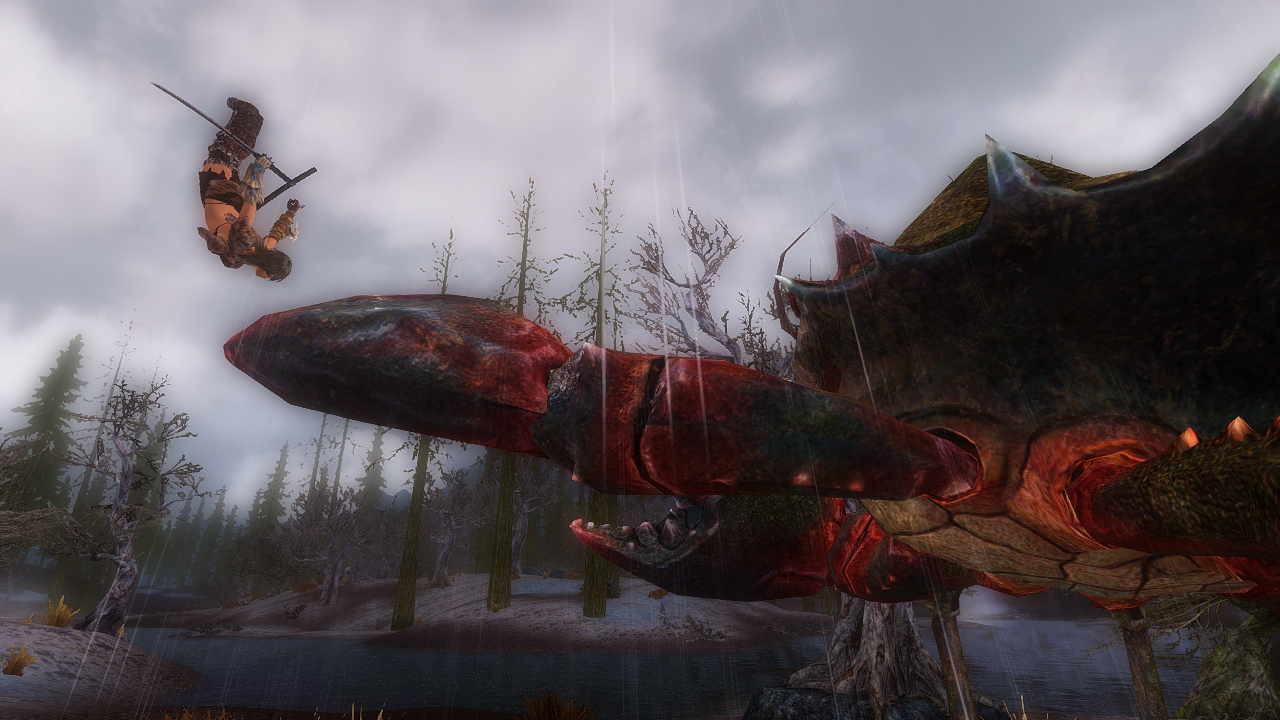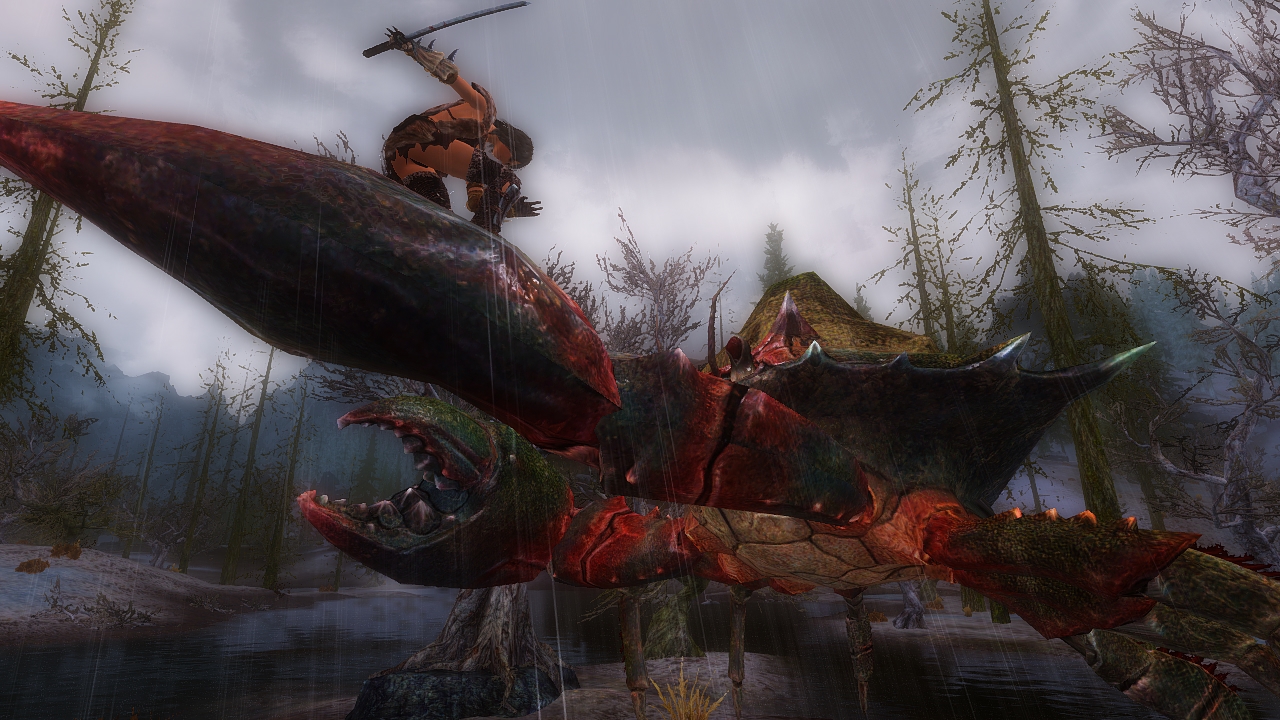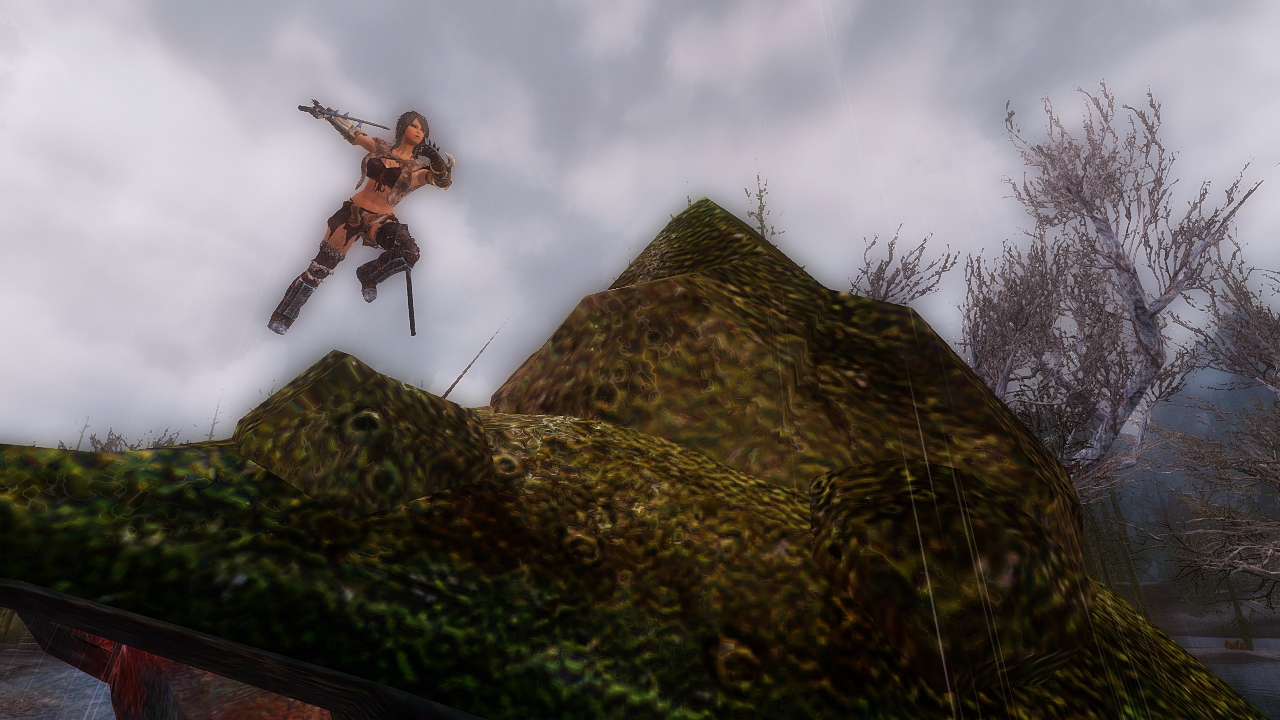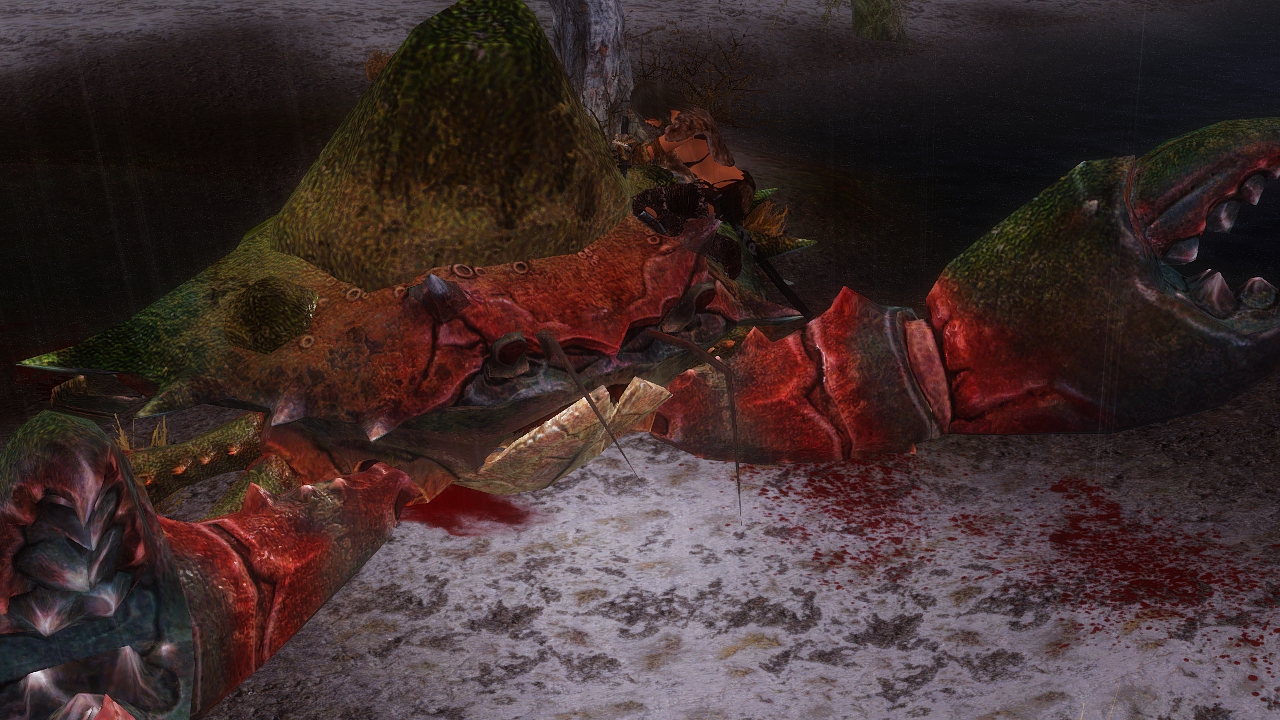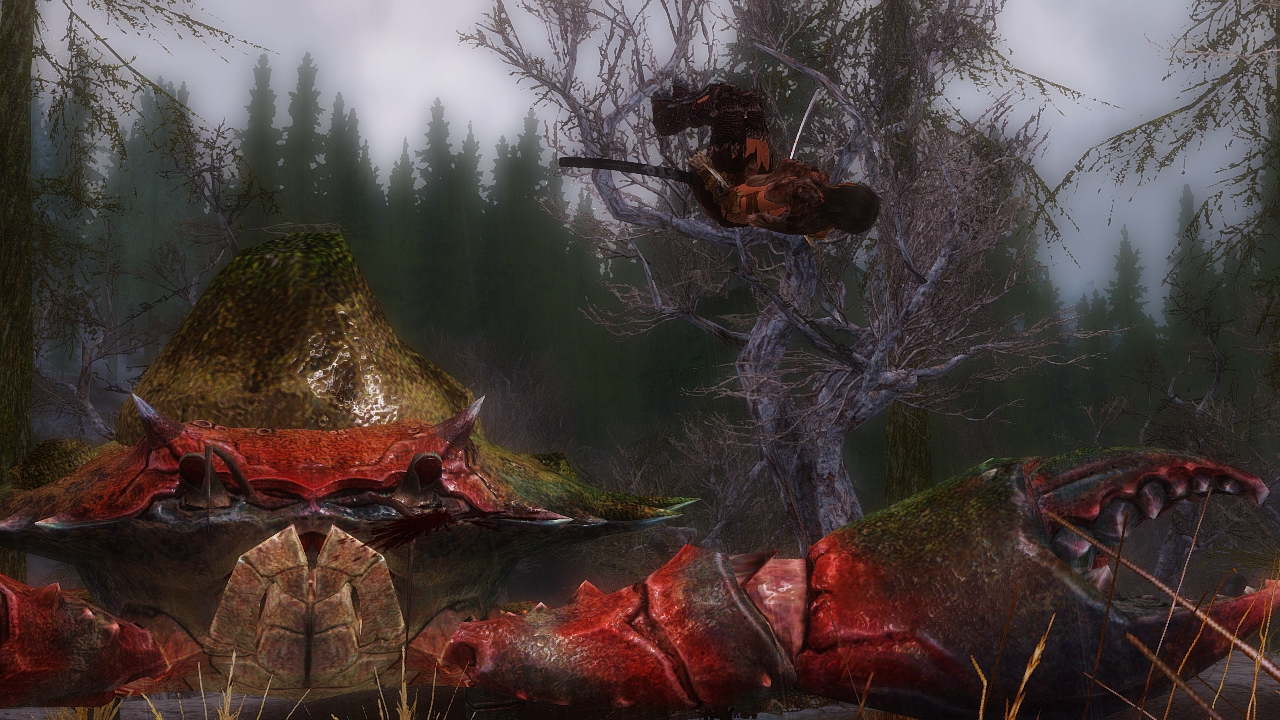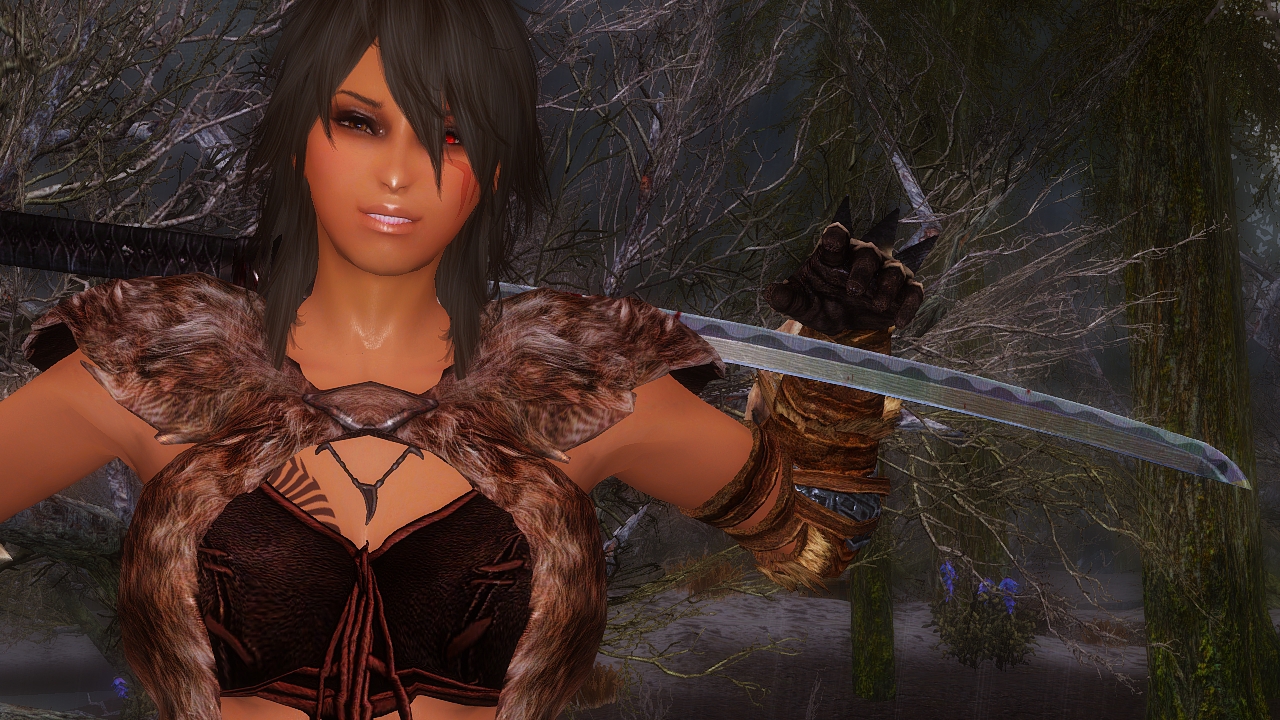 Part Two
And then there it was. North, in the distance, there was the visage of a woman clad in red. Niyleen may not have seen her face but she knew exactly who it was from the memories she'd seen. "Why do I have to fight her?"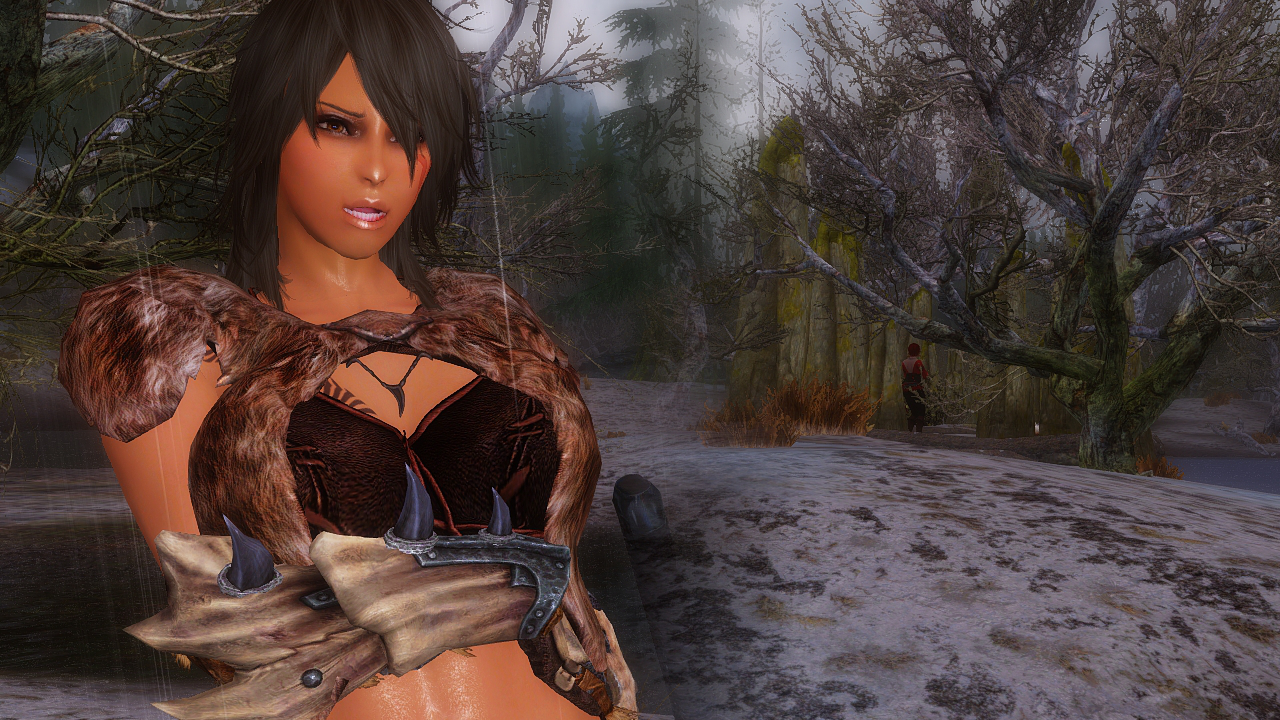 If I said vengeance would you be satisfied? Sheogorath, Hermaeus Mora, Molag Bal and another… They must all be killed or this… all of this, will happen again.
She understood that, she understood what it was she had to do, but the being before her… all her senses screamed at her to get out of there, screamed at her to run. And she did just that. Niyleen ran straight for the woman in red set on ending this with one strike. However as soon as she entered a range where she could effectively attack, the madness overwhelmed her and she legs just wouldn't go any further.
Move dammit! MOVE!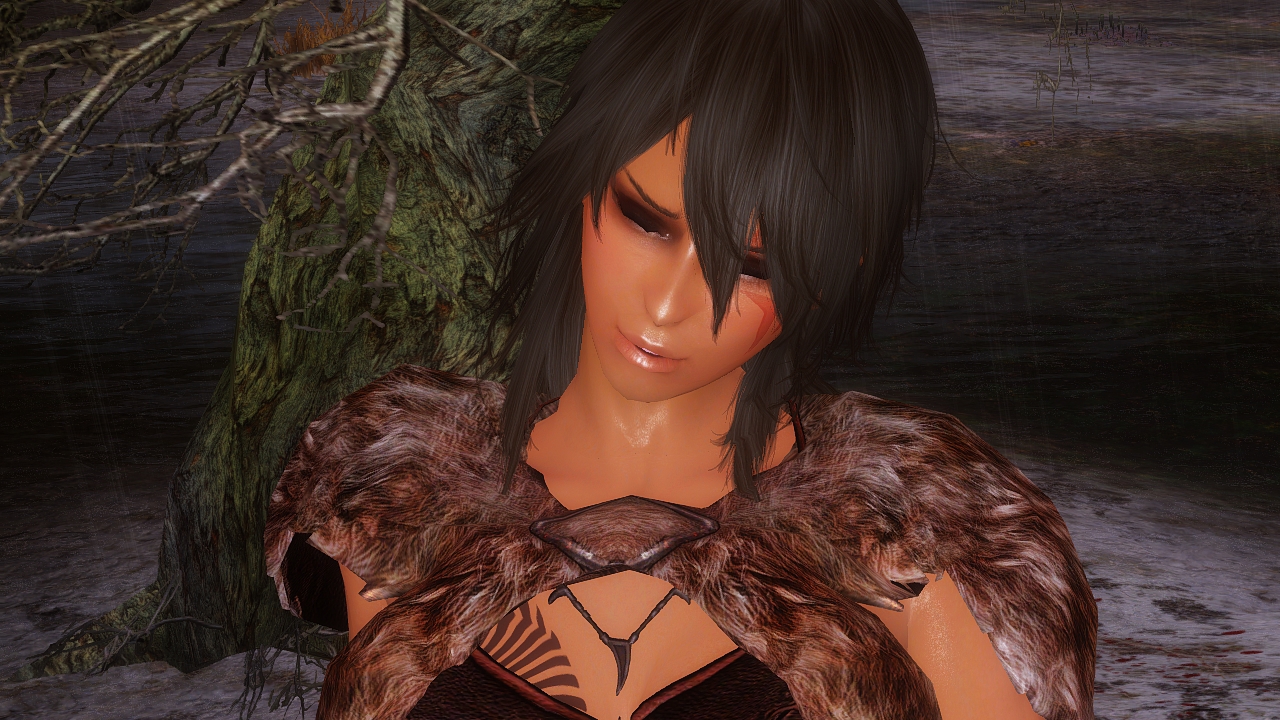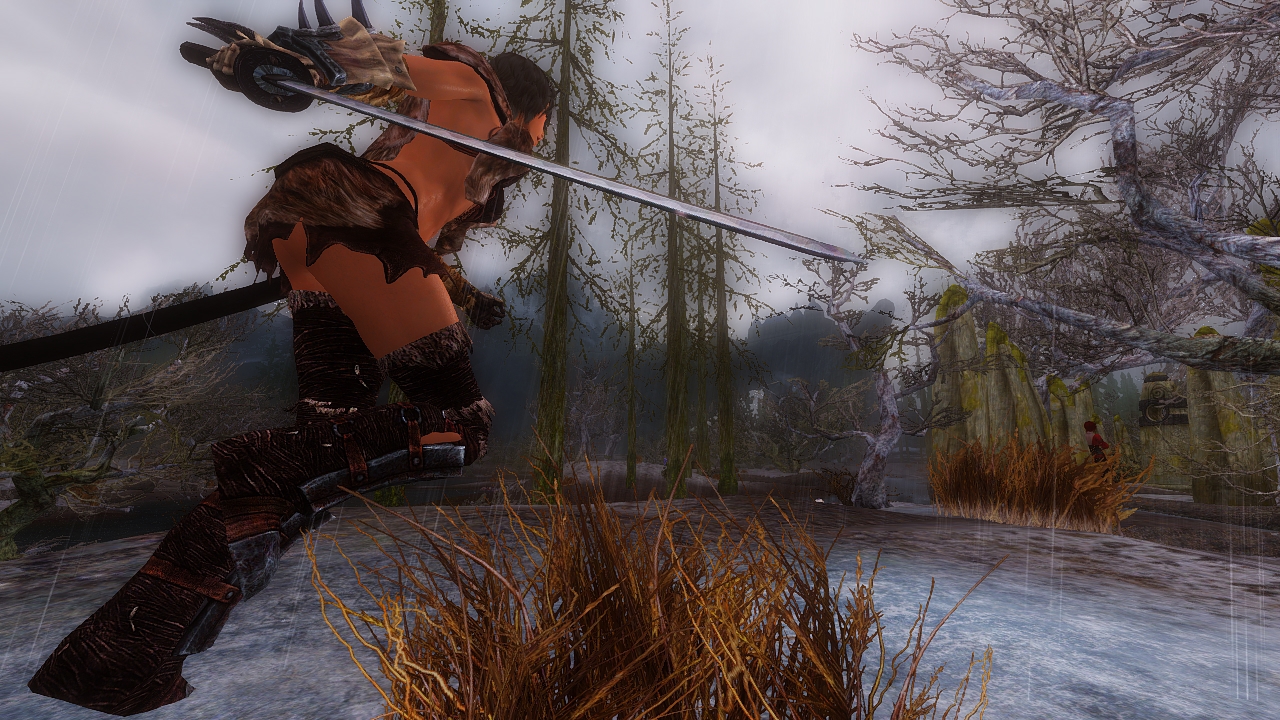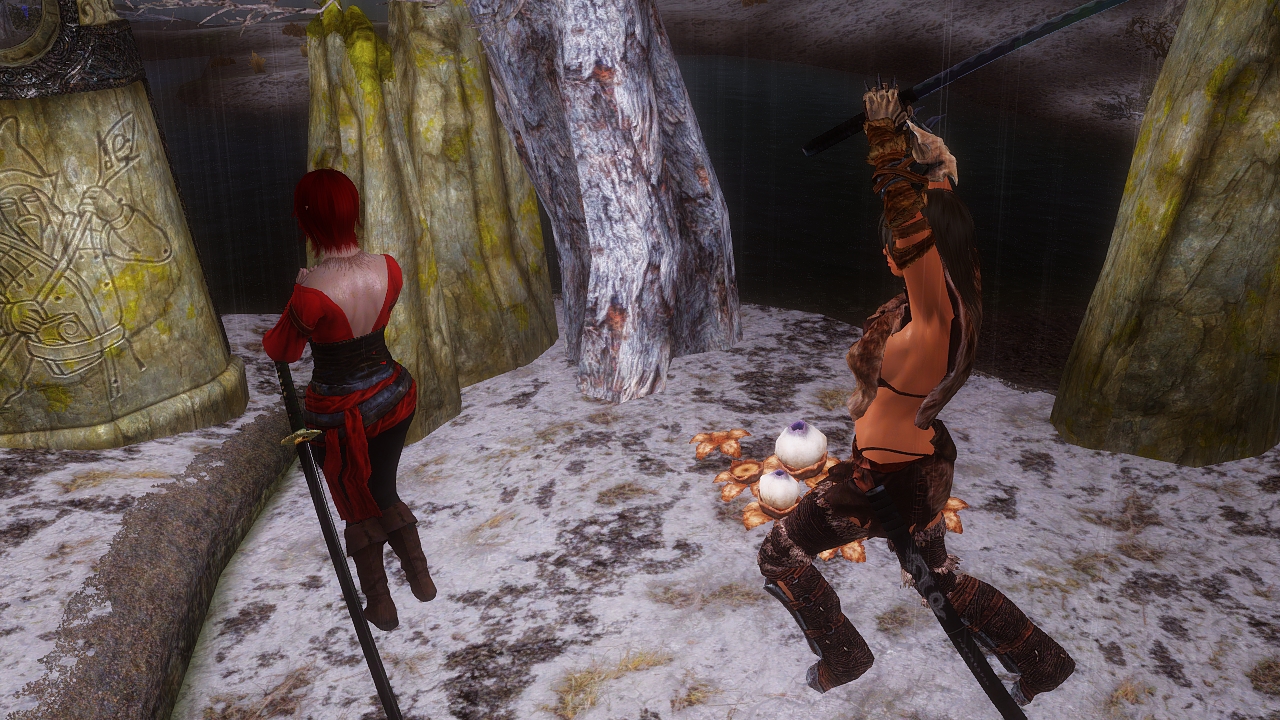 It was no use. Her legs wouldn't move, her thoughts were everywhere, and more than anything she wanted to run as far away from here as possible. But as soon as the red clad woman turned around, Niyleen knew there was no escape.
"Oh? So Niyle finally decided to come and play," the red headed Dunmer said with a vile grin. "Maybe she remembered me? Maybe it was that hag Nega… Either way, welcome!" She came close enough to Niyleen to almost kiss her, but the Halfing was frozen in place. The Dunmer's eyes traveled to Niyleen's weapon and her smile widened. "Ah! You're armed! So you DO want to play! This. Is. Awesome!" She jumped back and jumped for joy.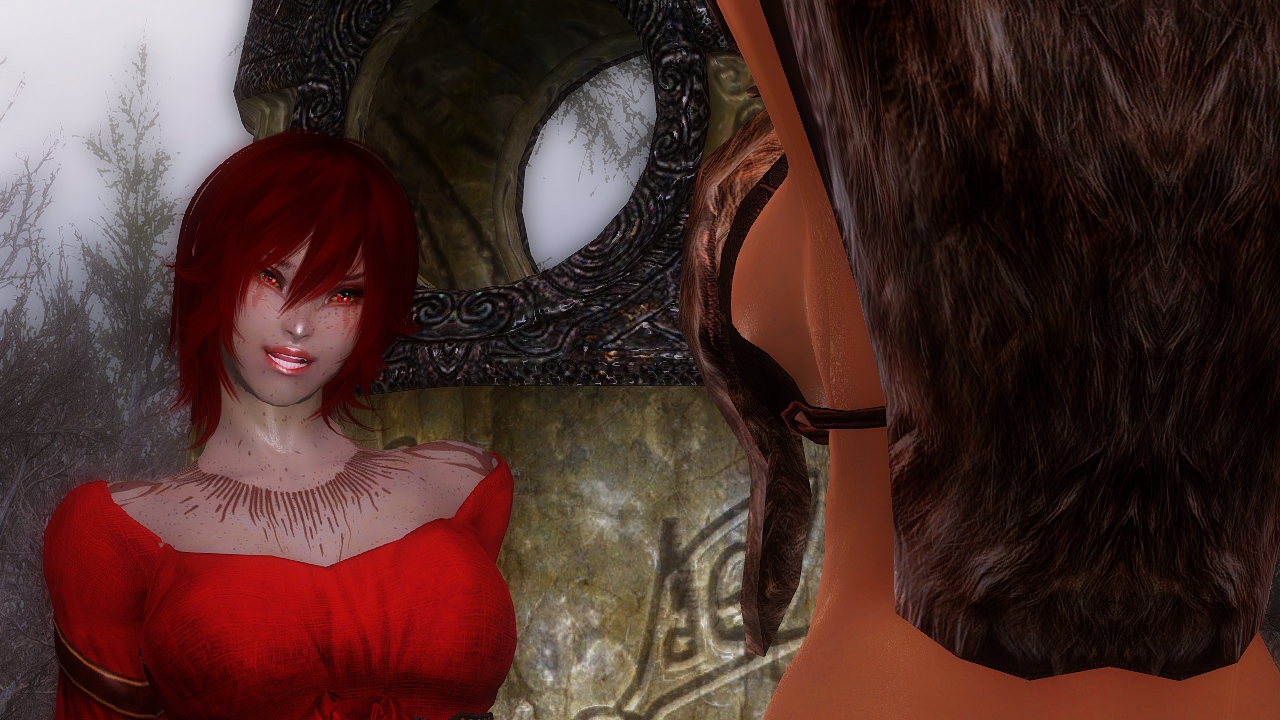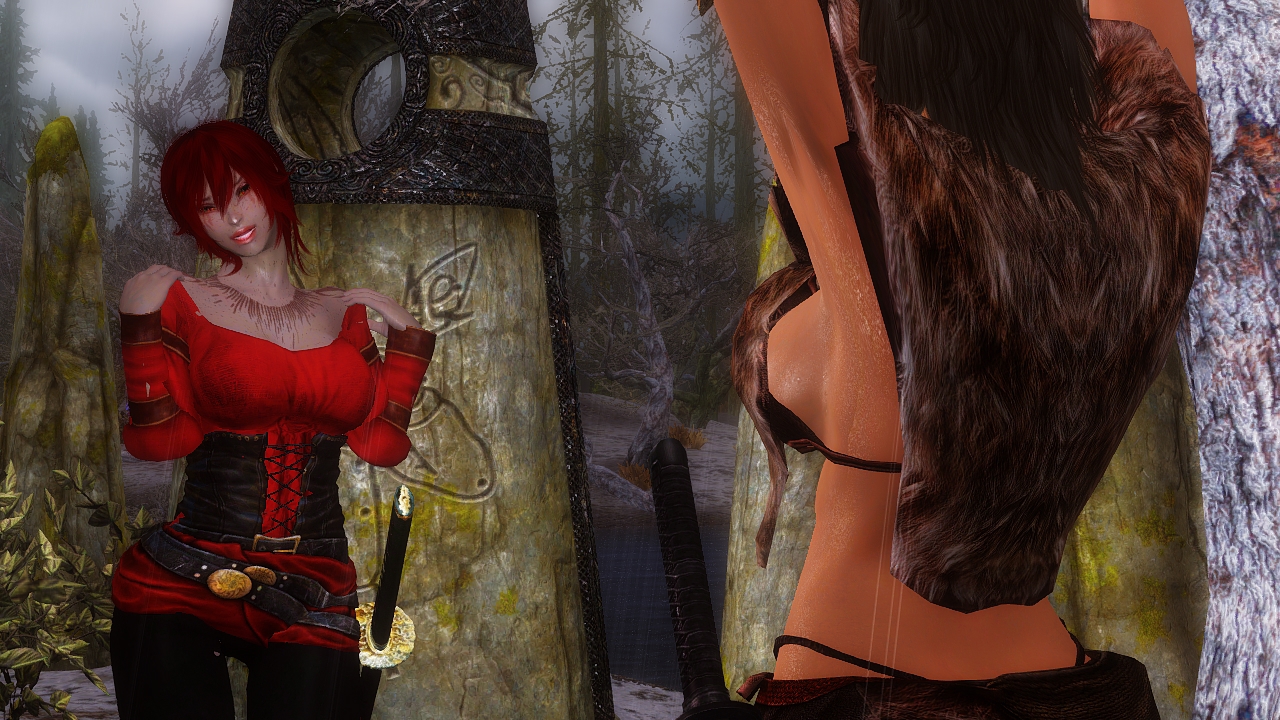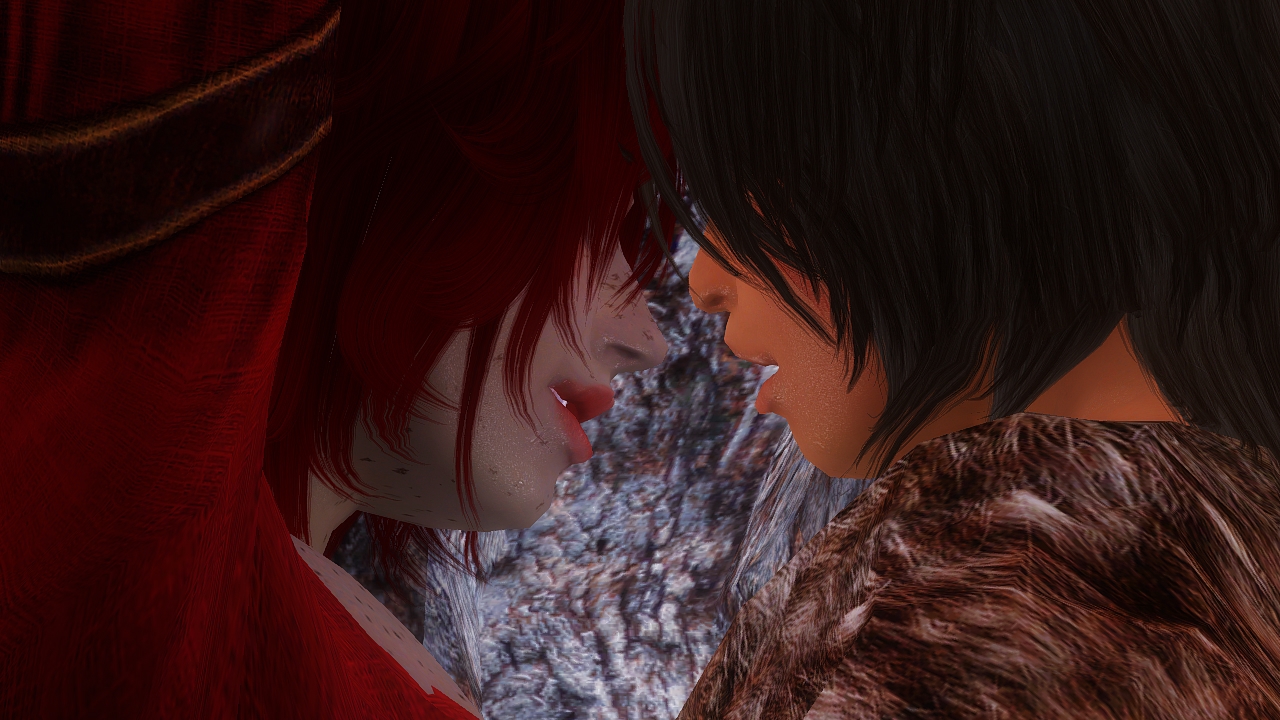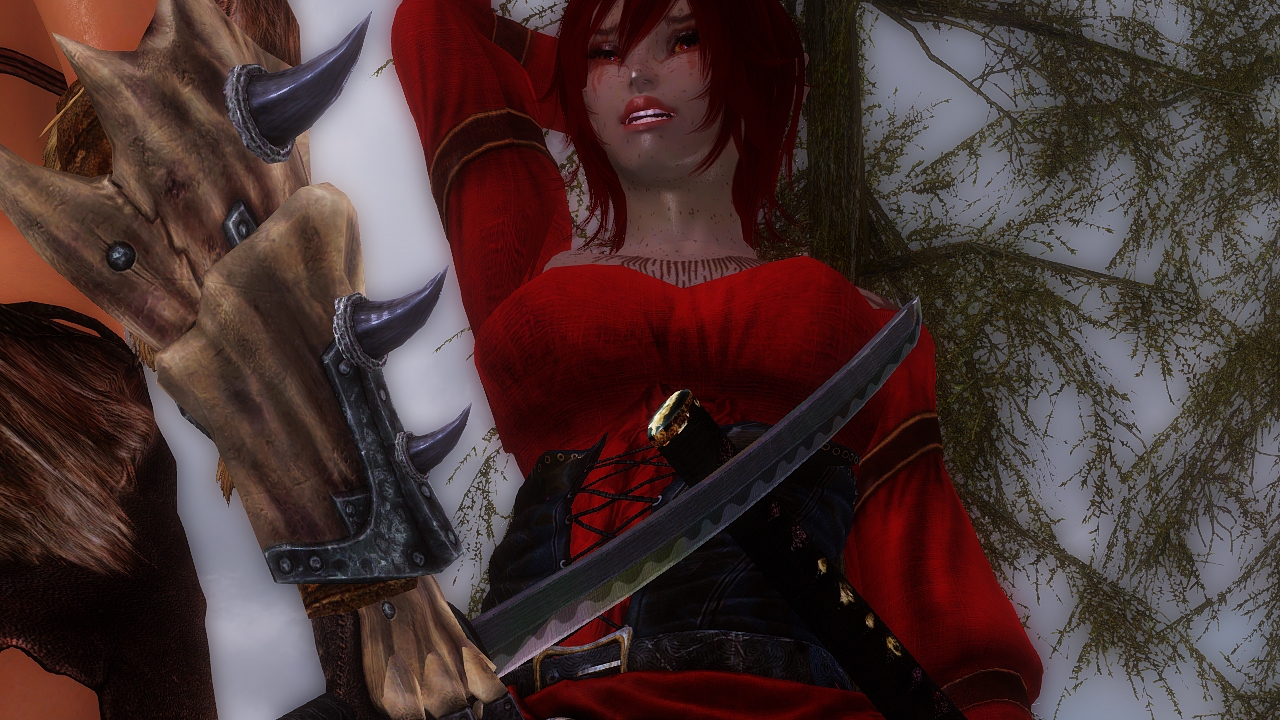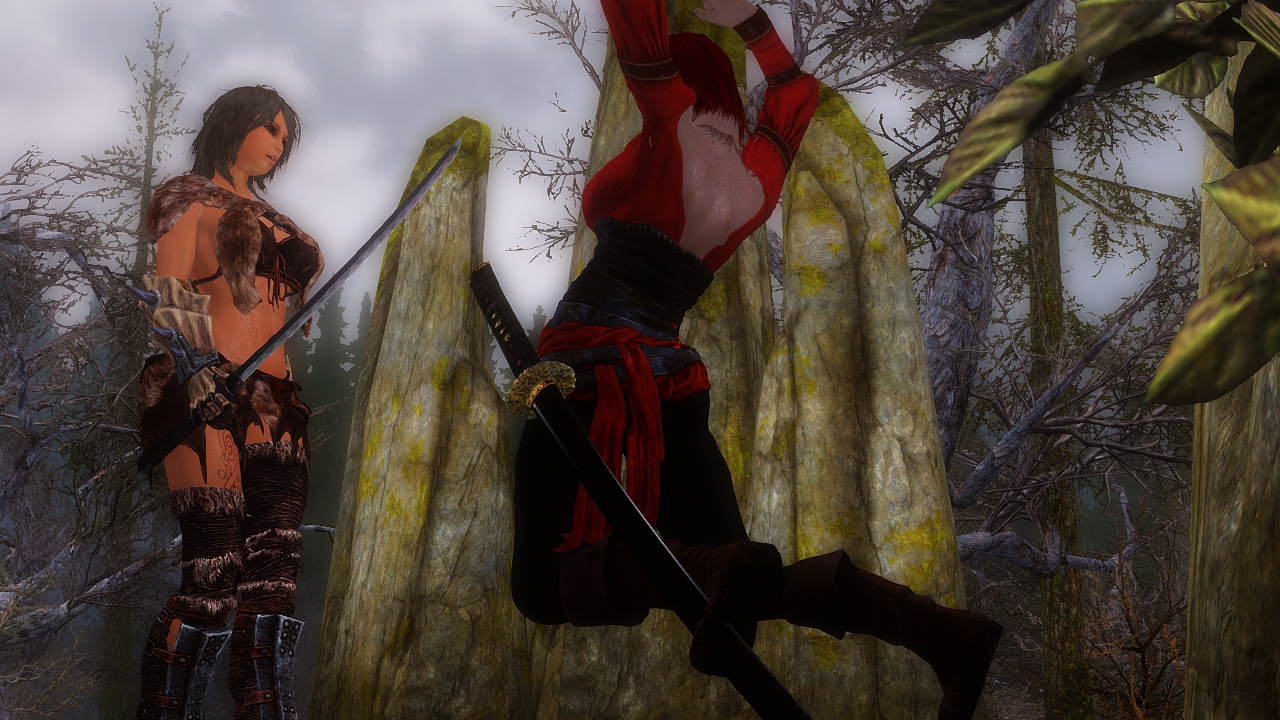 Somehow that action thawed Niyleen out. "Ruby…"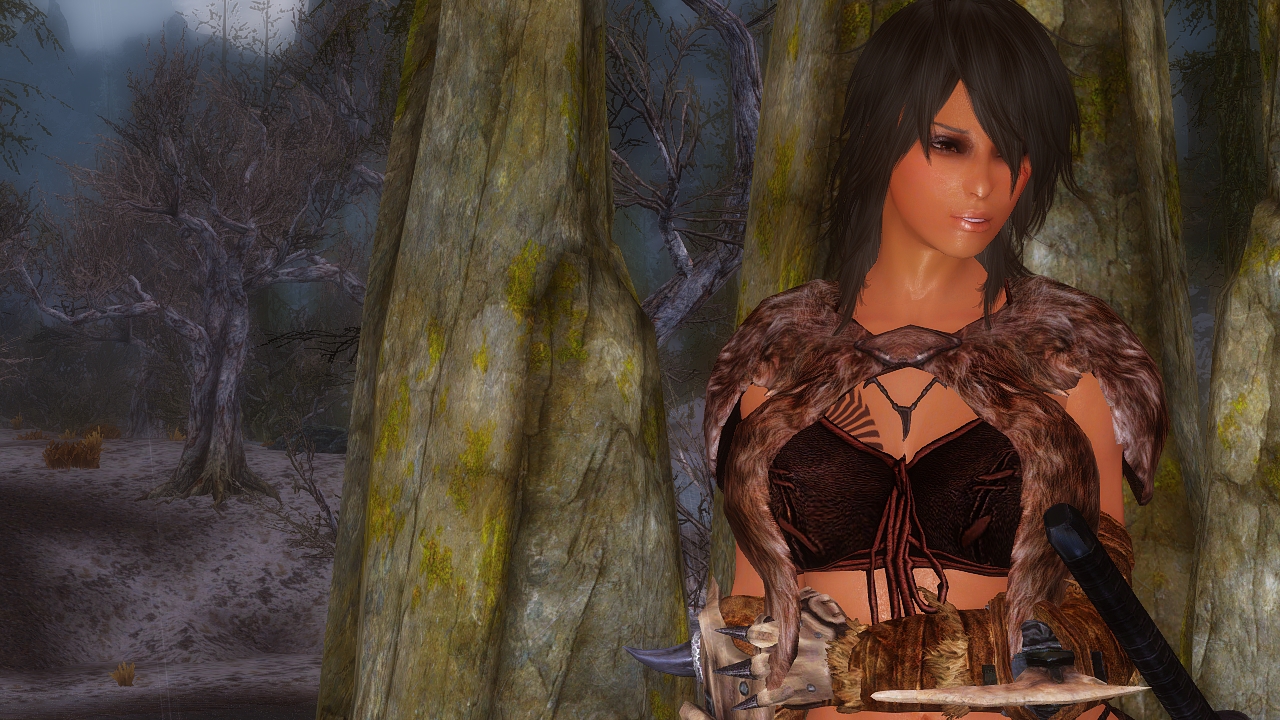 The Dunmer stopped and gave Niyleen an irritated look. "What?"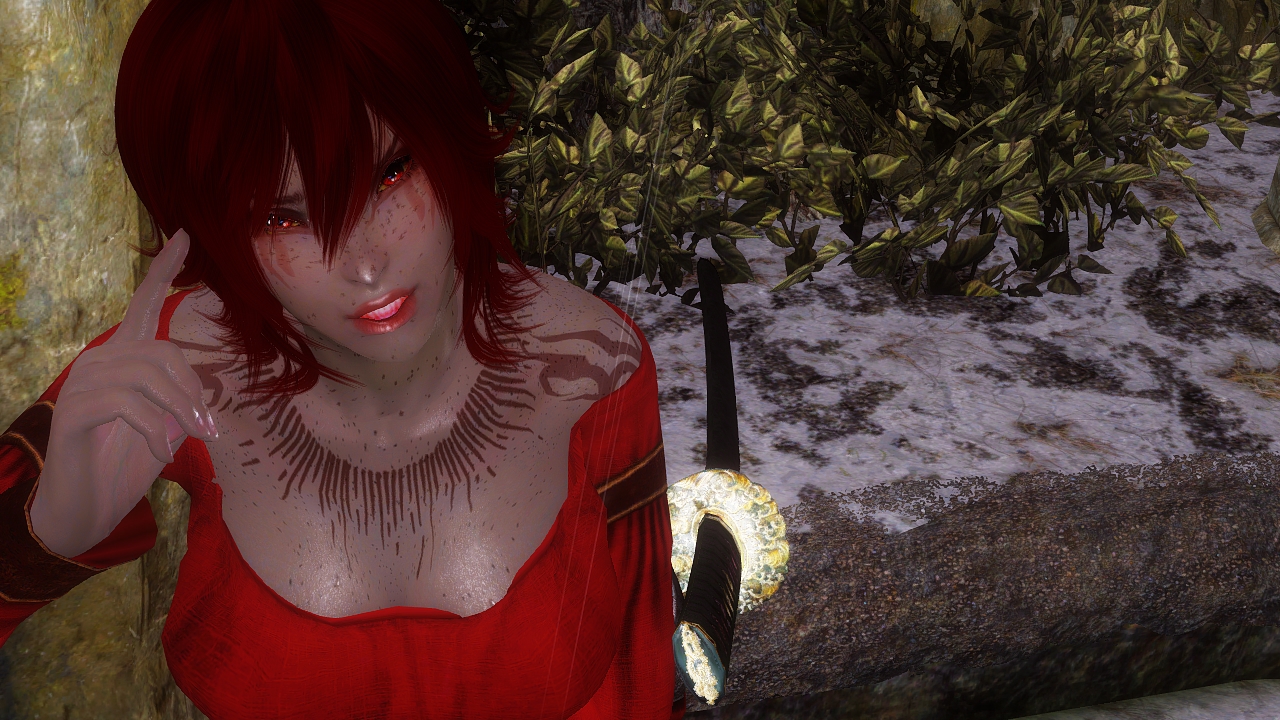 (Ruby is your plan? That's how I'm supposed to get over having to fight and kill Lucari?)
Ruby is, and has always been, the gateway to the end. Madness… Sheogorath has always opened the door to liberation.
(Is this coming from Nega, the Niyleen from the First Cycle? Or is this from Nega, Mehrunes' bitch?) Nega kept silent, and Niyleen spat. "What are you doing here anyway?"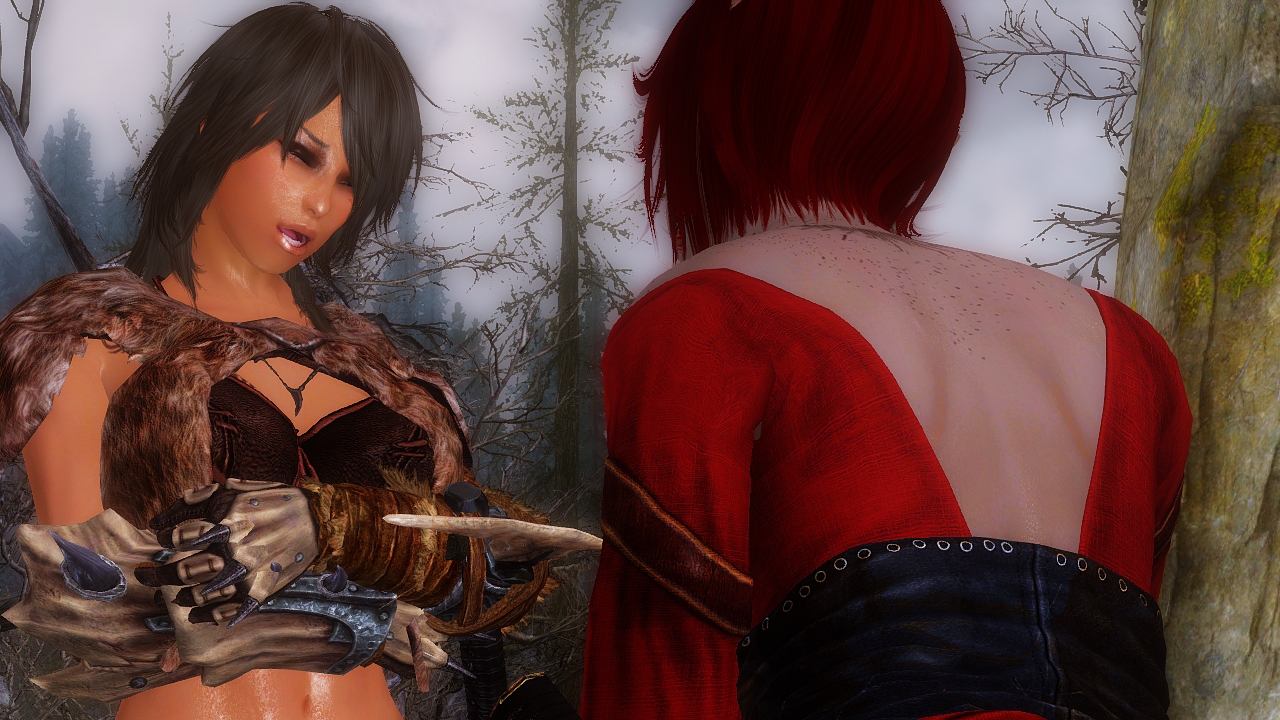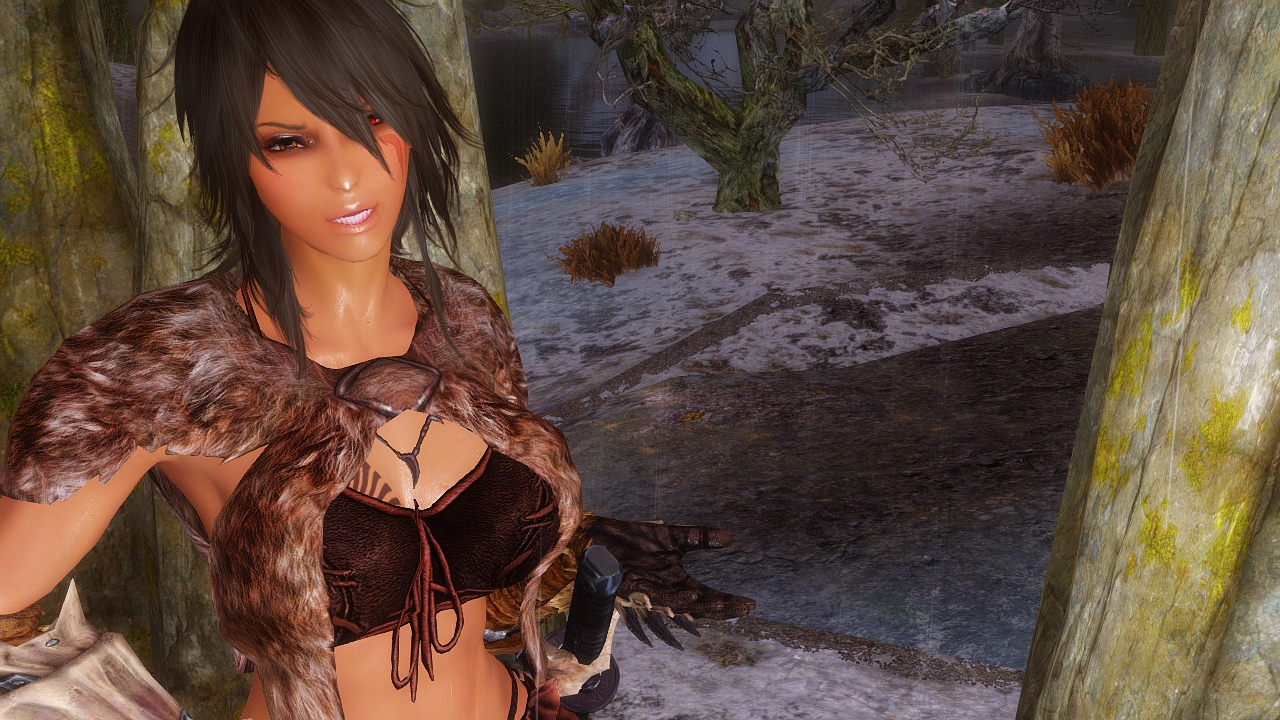 Ruby raised an eyebrow. "Praying."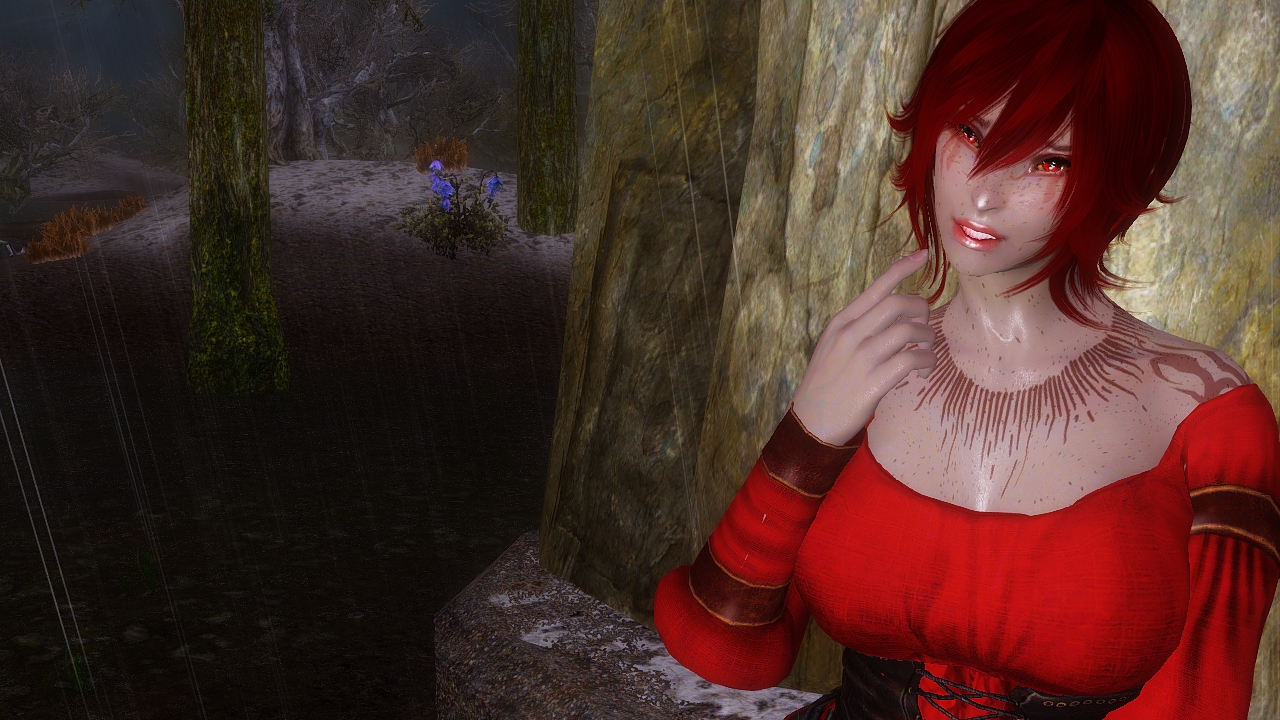 "Pray-I mean, I-I know that!" The normalcy with which she spoke threw Niyleen off guard. "I mean why are you praying? How does that fit in with your whole 'Champion of Madness' thing?"


Ruby shook her head and sighed. "So you didn't come here to play." She began circling Niyleen. "You also didn't come here on your own… I'll also assume that Nega told you to come here blindly, and you haven't met the Altmer yet…"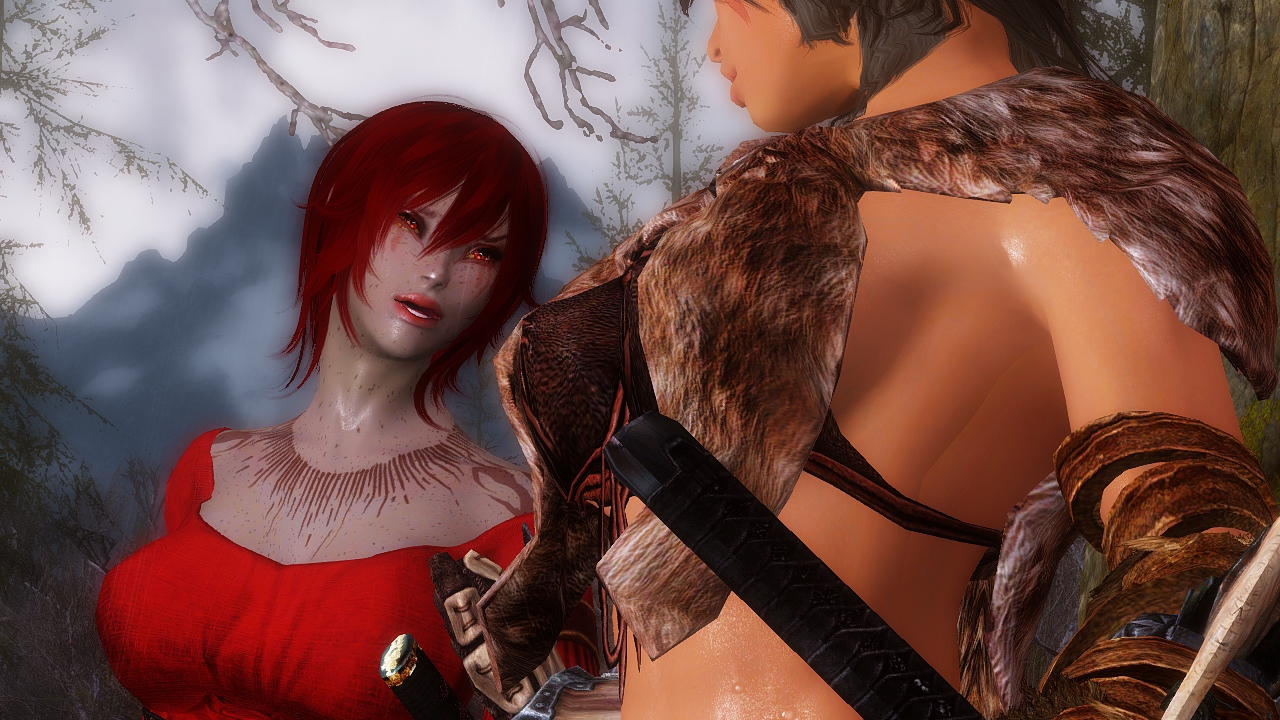 Ruby sighed again at Niyleen's perplexed expression. "I can't have you killing people without reason. Although technically chaotic, it's too calculated for my blood. Besides…"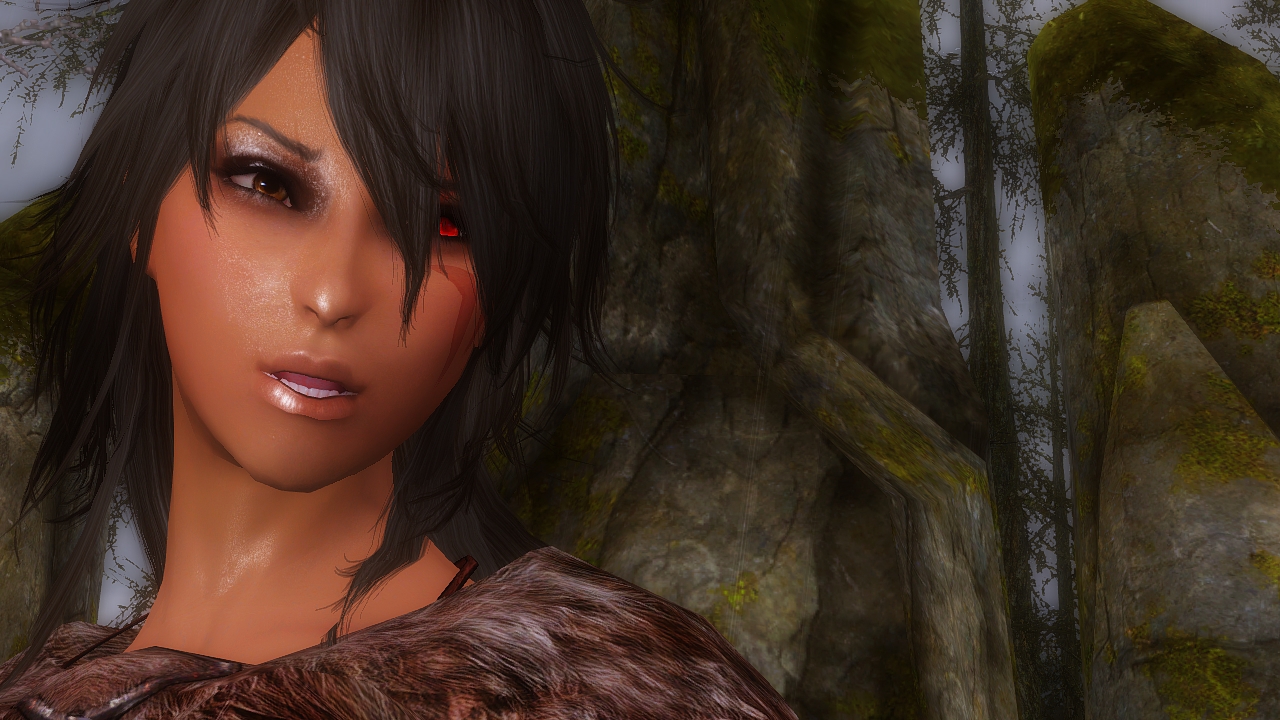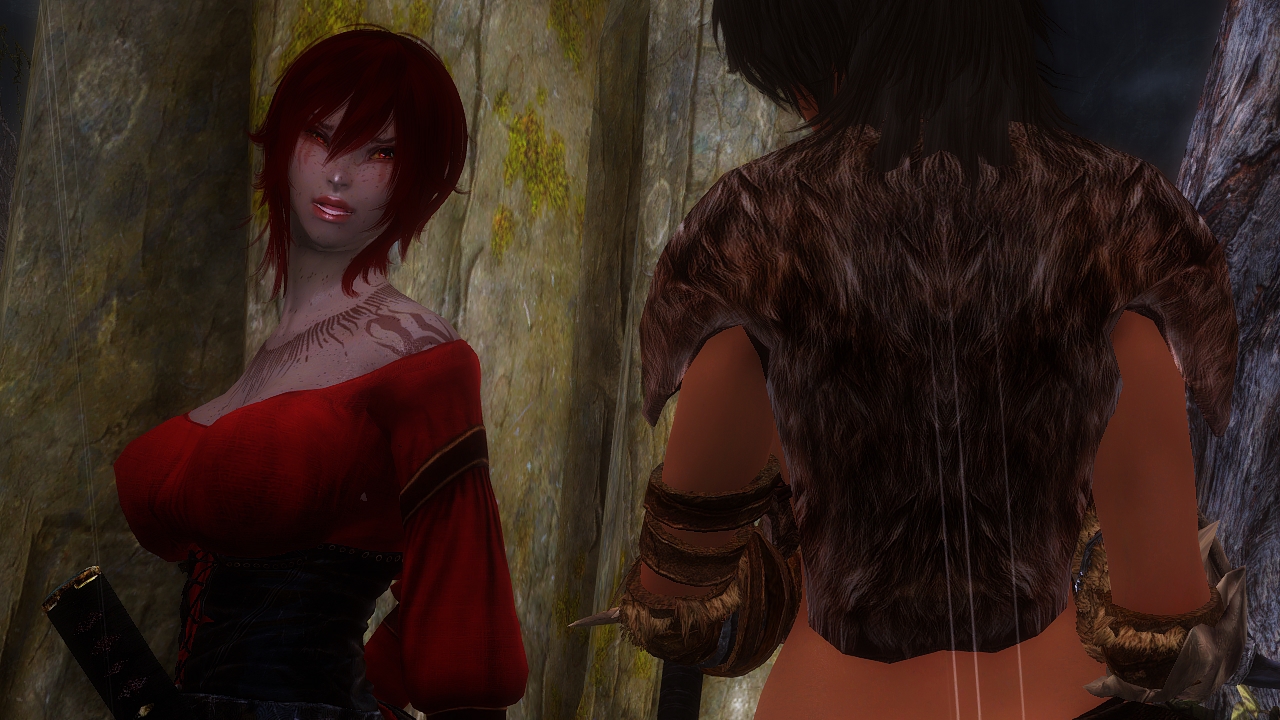 She stopped circling Niyleen and looked at her with a big smile on her face. "I'm only at nine hundred and eighty five. Nine hundred and eighty six is too ugly a number for a person as important as you. So you have two weeks, because if prior, not even your Gods could save you from me." Then without so much as another word, Ruby was gone.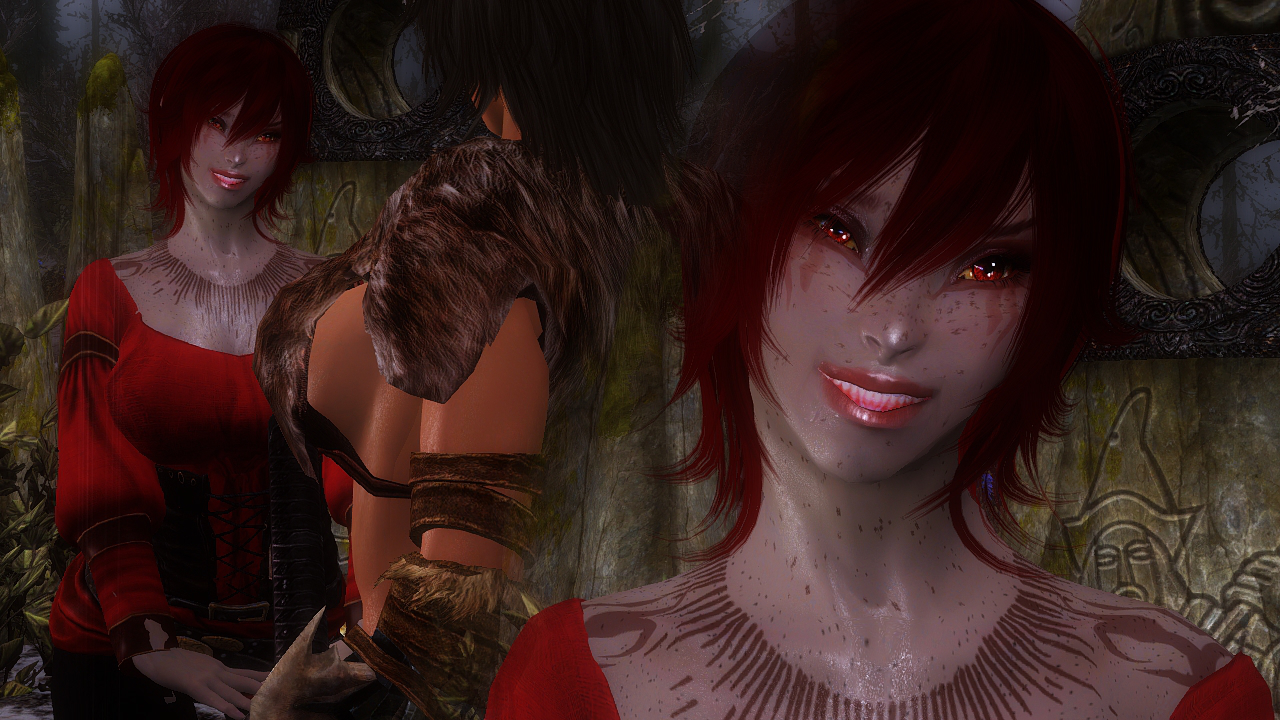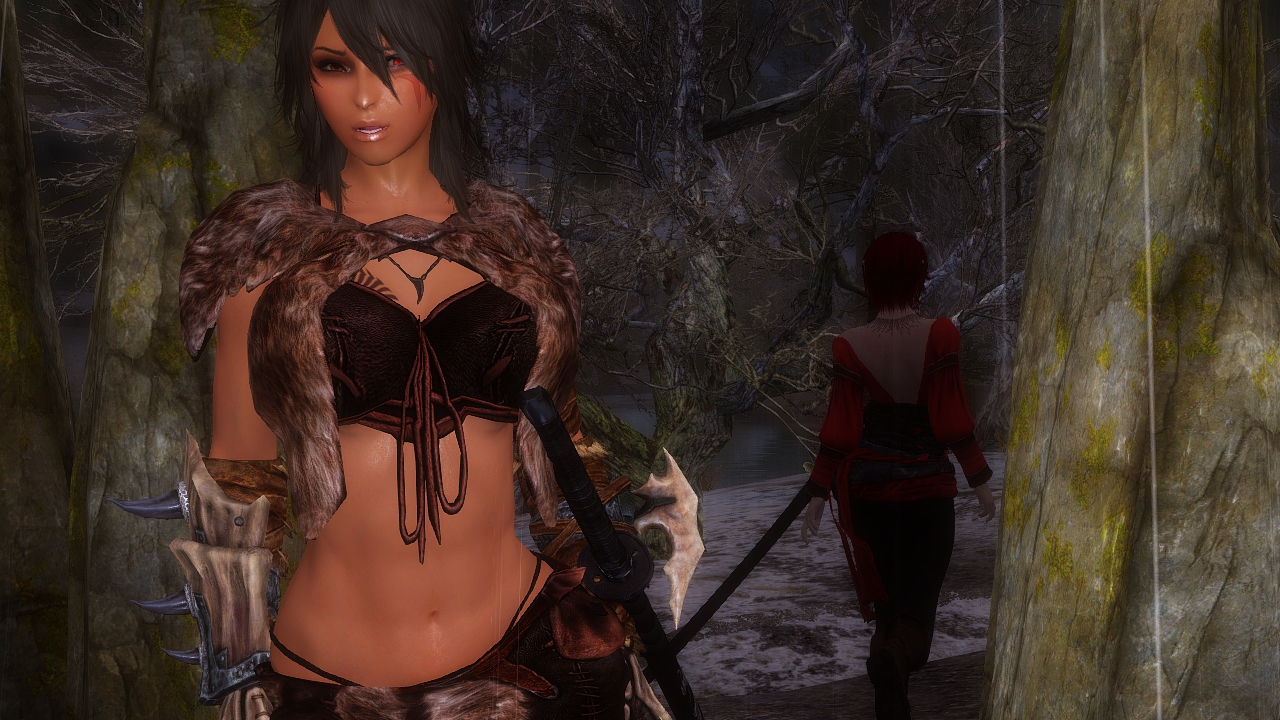 "What was that?" Niyleen said as her knees have out on her. "That's not what I expected… at all."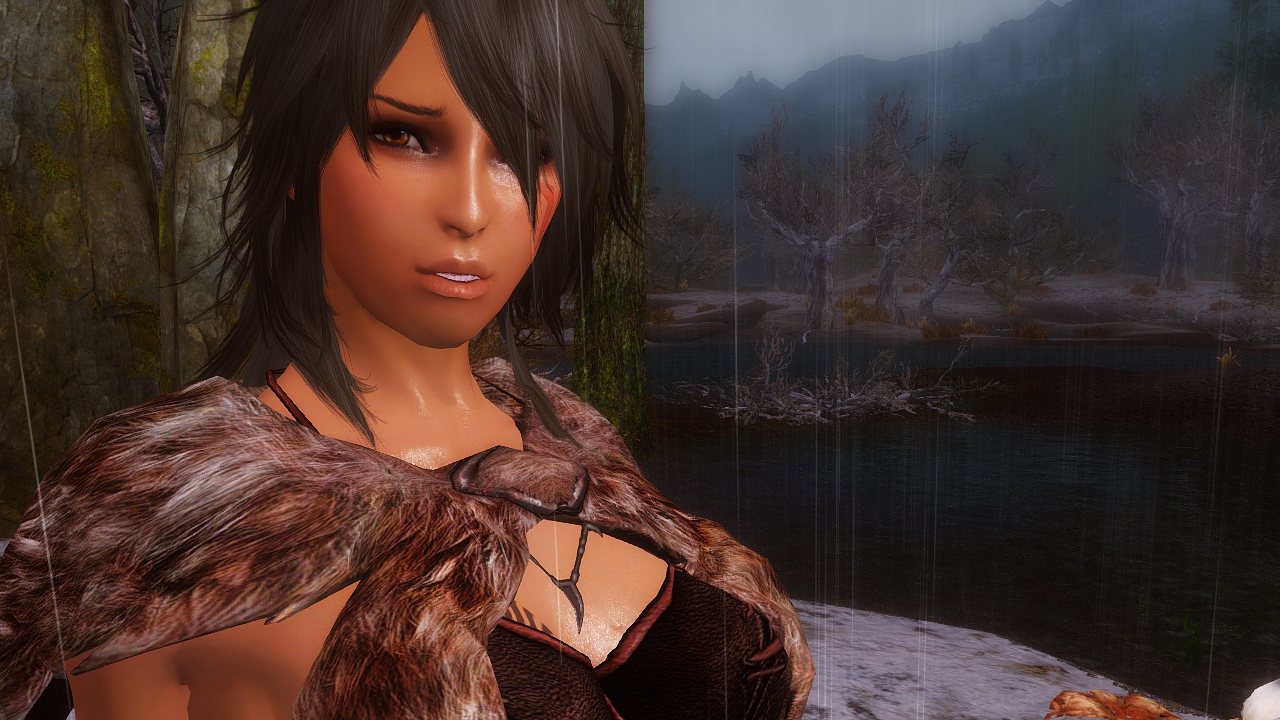 Vorohah bo ko pogaan buld. Madness comes in many forms… Alisha wasn't always like this.
"Alisha? You knew her before all of this!?!"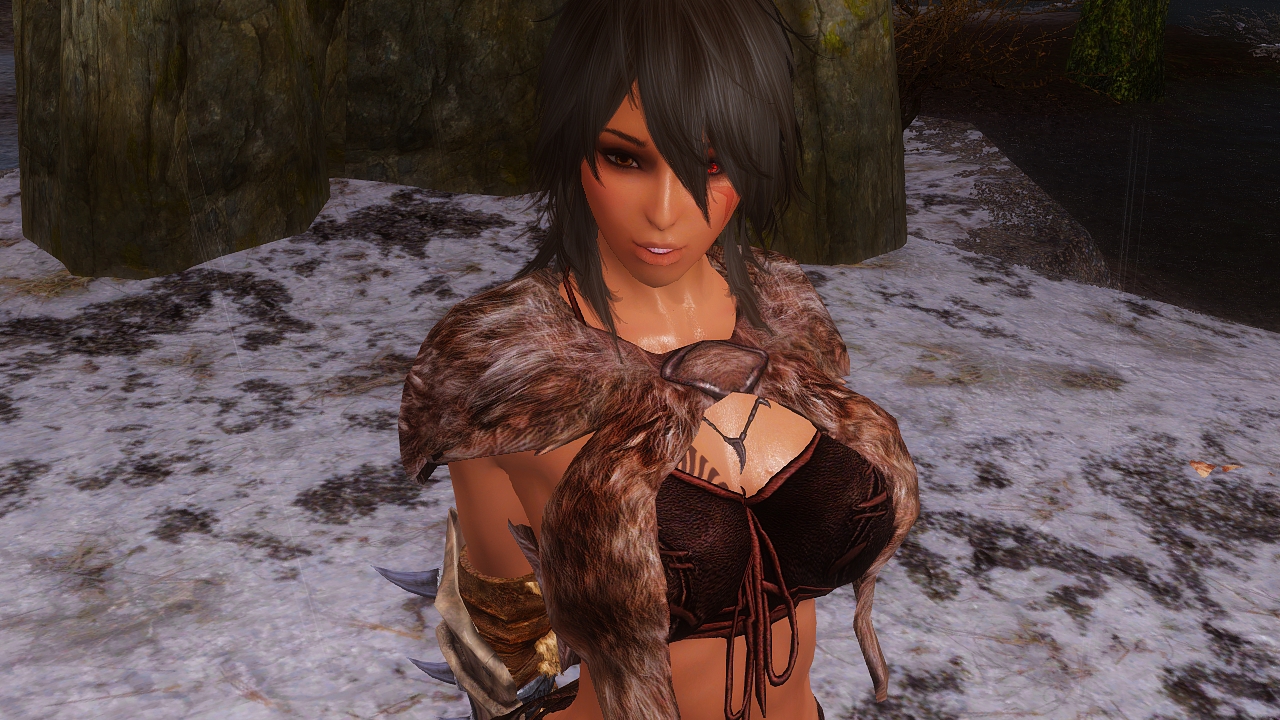 Alishondra Canthus. Nega sounded depressed as she spoke. When she was young, the local kids called her 'Ruby' teasingly to mock her hair and eye color. Normally it wouldn't even be an insult, but Alisha's father had made a bad investment in some land that was supposed to contain loads of ruby deposits. And people in Markarth talk about things not related to the Forsworn…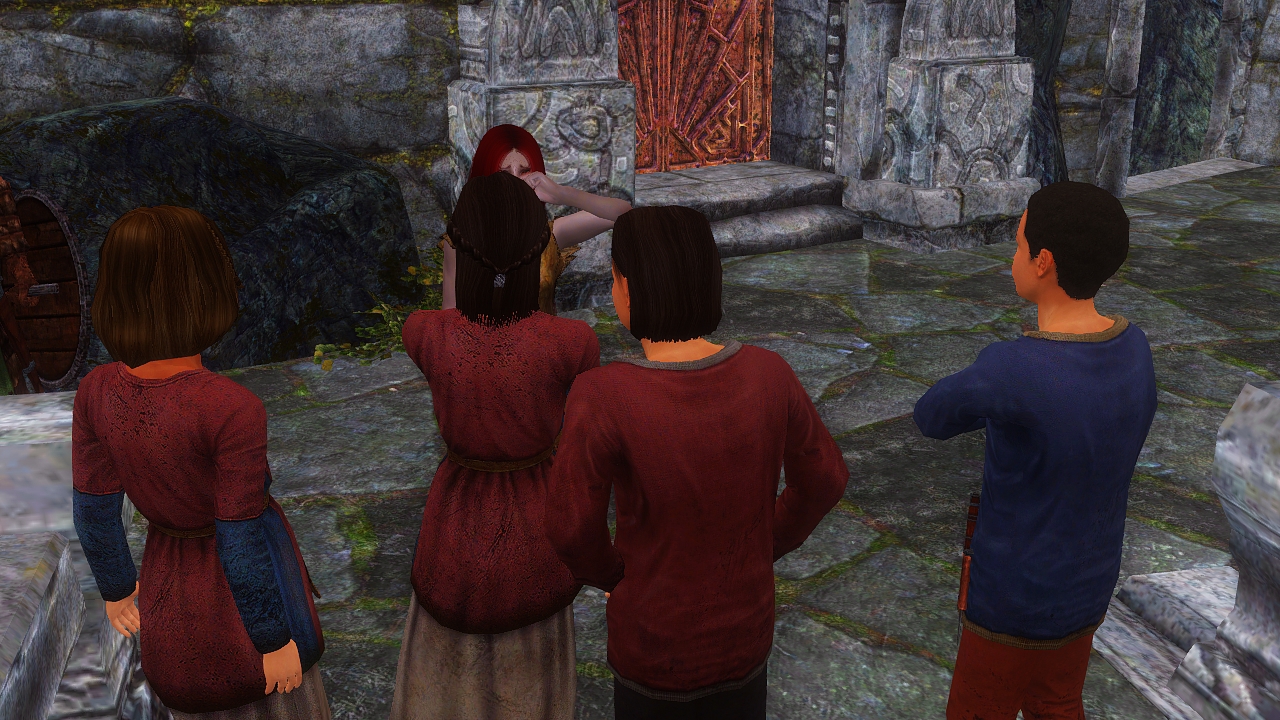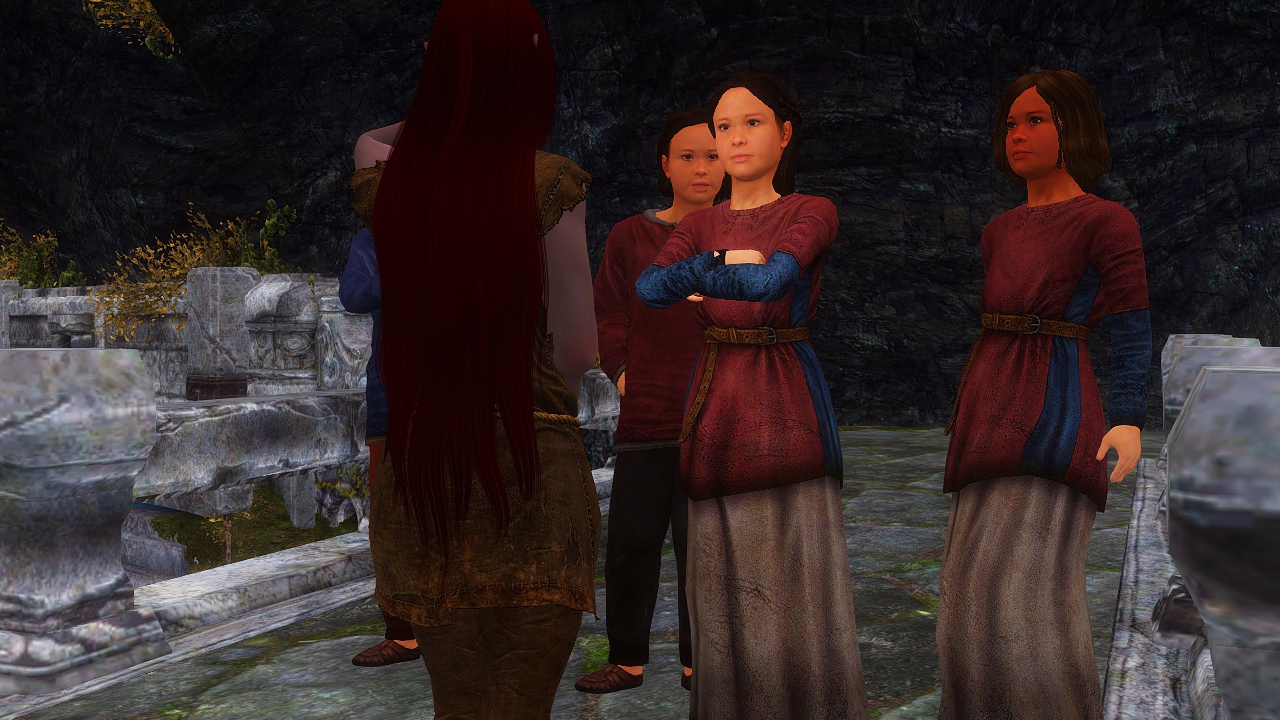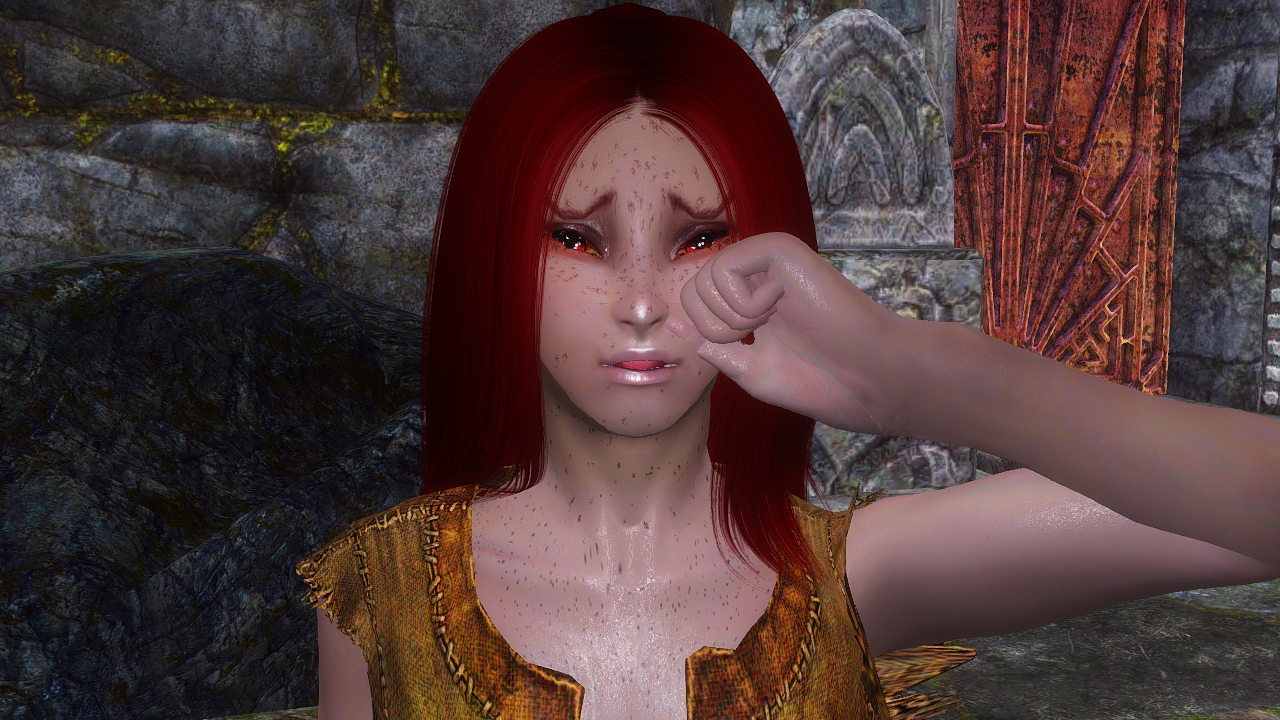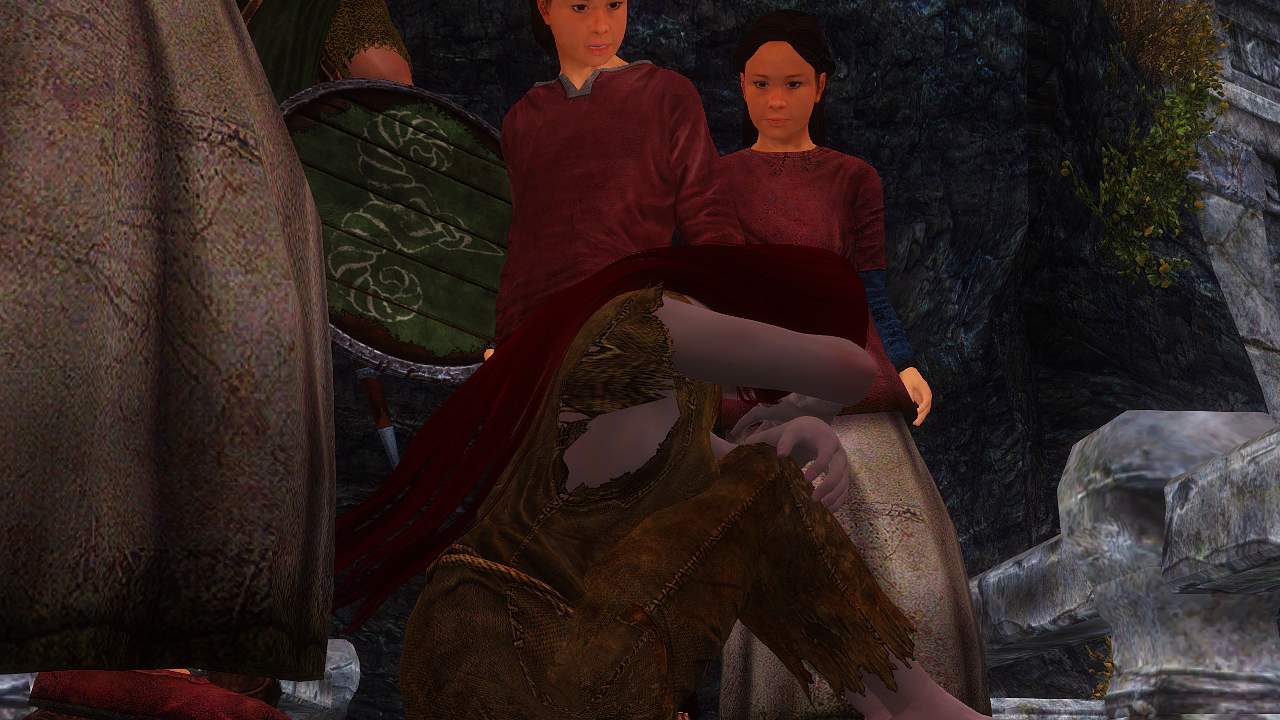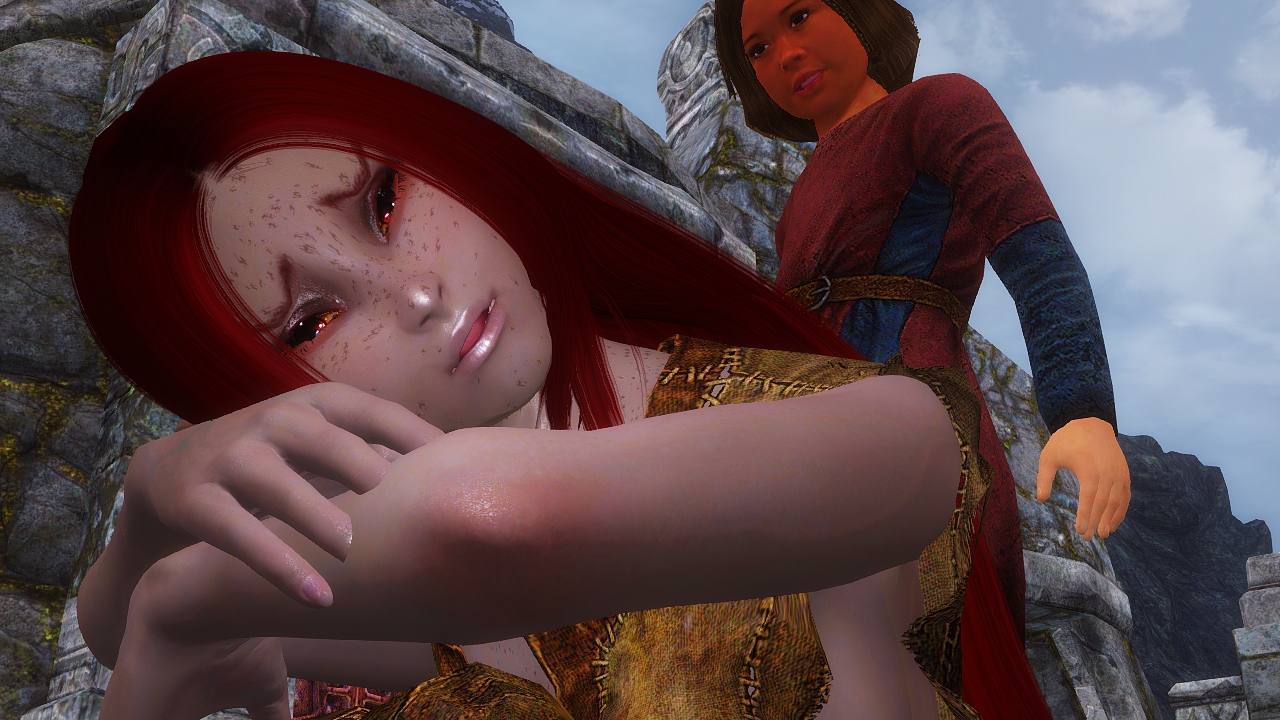 "You were fucking friends with her!?! Childhood friends?! And you want me to kill her? You monster!!" Niyleen's words echoed throughout the marshlands and Nega's silence did little to placate her anger. "And what Altmer? What else aren't you telling me?"


'If prior, not even your Gods could save you from me.' I'VE never beaten Ruby. She died by Sorene's hand, and my rage for that still burns white. Neither did the Third. The Second defeated her, but that's inconsequential because she can't just outright tell you how.
Niyleen groaned. "It's not like Ruby's some sort of unkillable warlord. She's a damn Dark Elf! That's it!"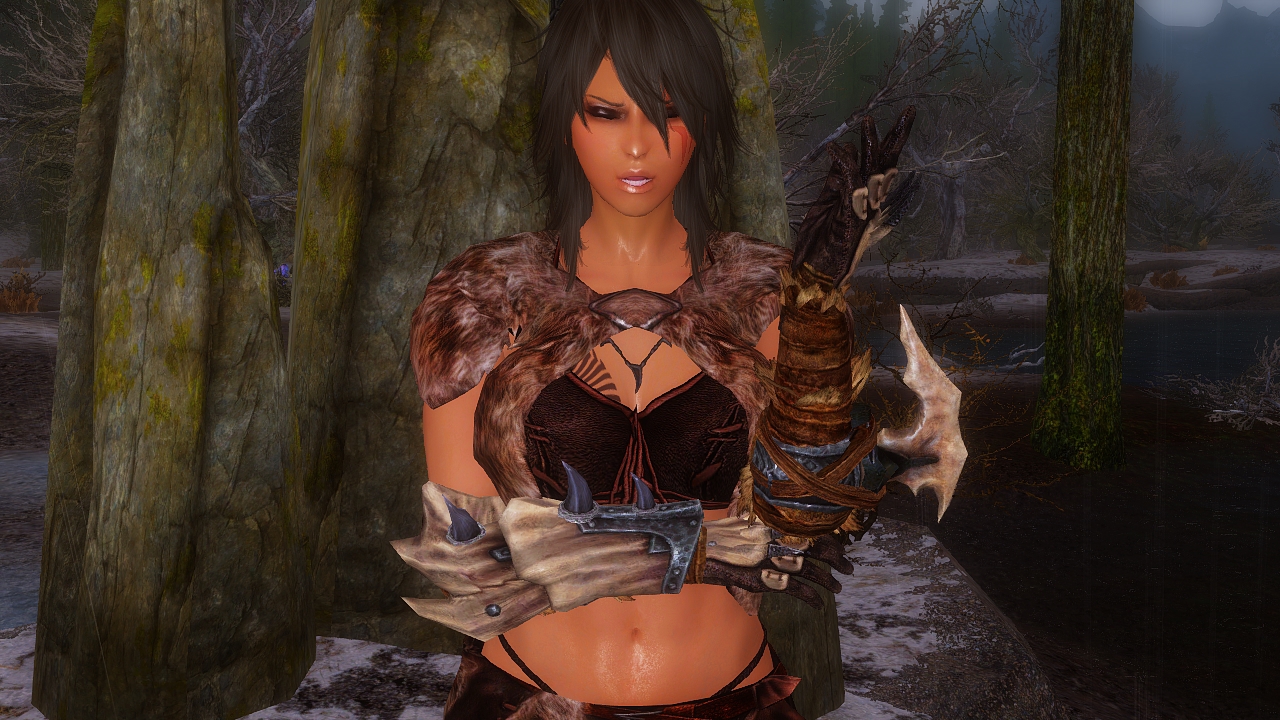 She is the best assassin I've ever seen. I dare say she's stronger than any Companion and more at home with the shadows better than any Nightingale. She also knows her way around a spell tome… or thirty. The Altmer, Trineiya, is the only one I know that can go toe to toe with Ruby that isn't Dragonborn.
"So now you're telling be because you never beat Ruby, that I don't stand a chance? Get over yourself!"
You want to beat Alisha? Then help, and not gusto is what you need. You are NOT as strong as me. You are LESS skilled in combat than Trineiya. WE can help you, but YOU have to want it. Now go to Solitude… And Nega said nothing more.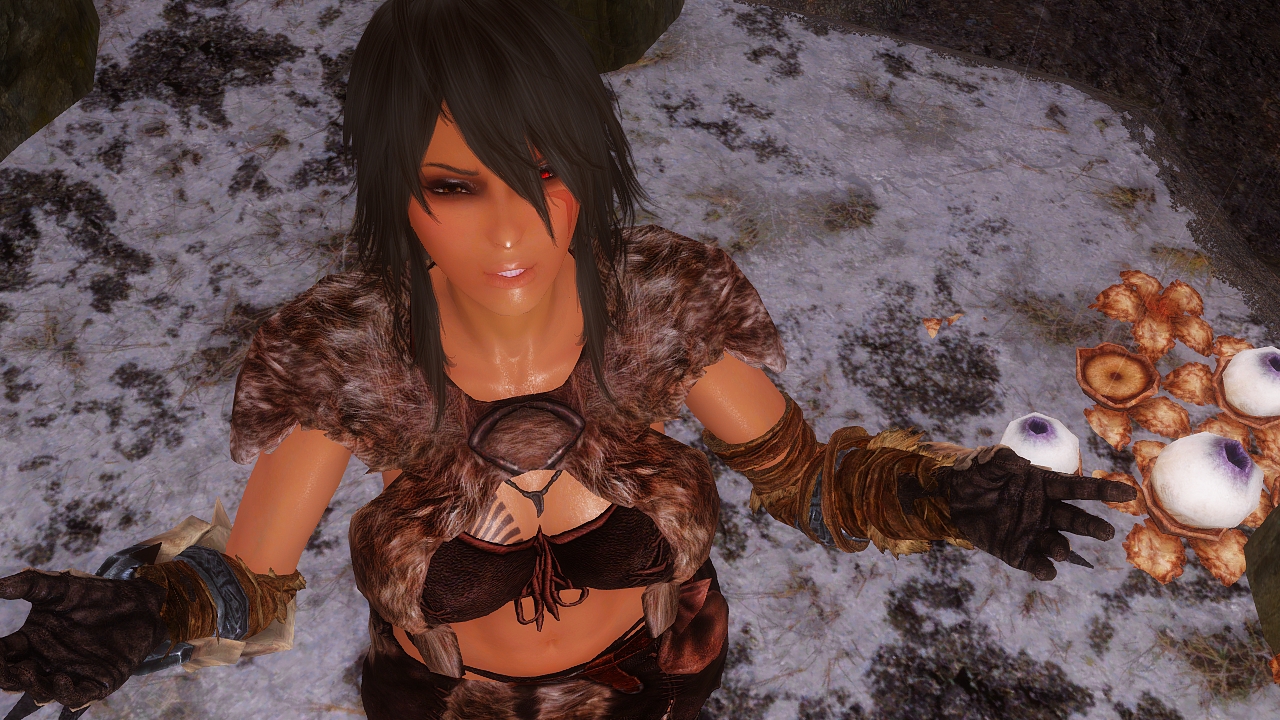 Niyleen pouted, shouted, and cursed Nega to Oblivion, but with her not answering Niyleen's options quickly became limited. Not wanting to go back empty handed, and not wanting to be a hypocrite, Niyleen reluctantly headed off towards Solitude.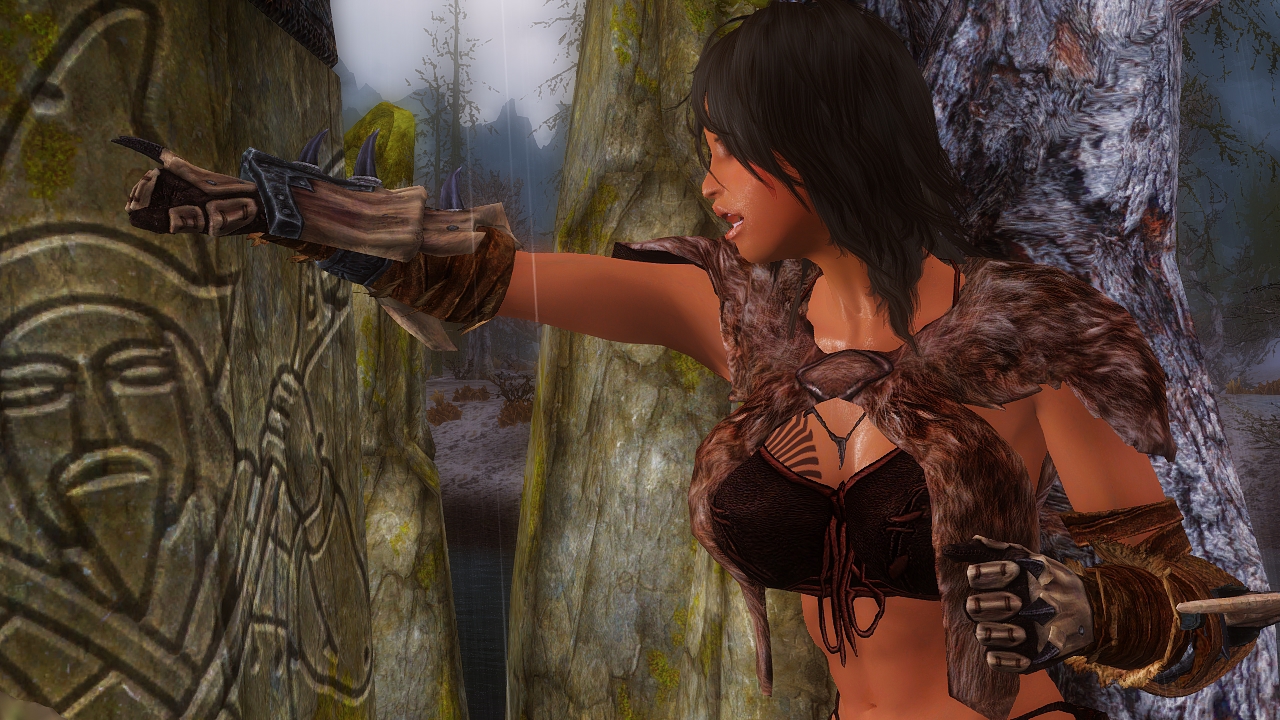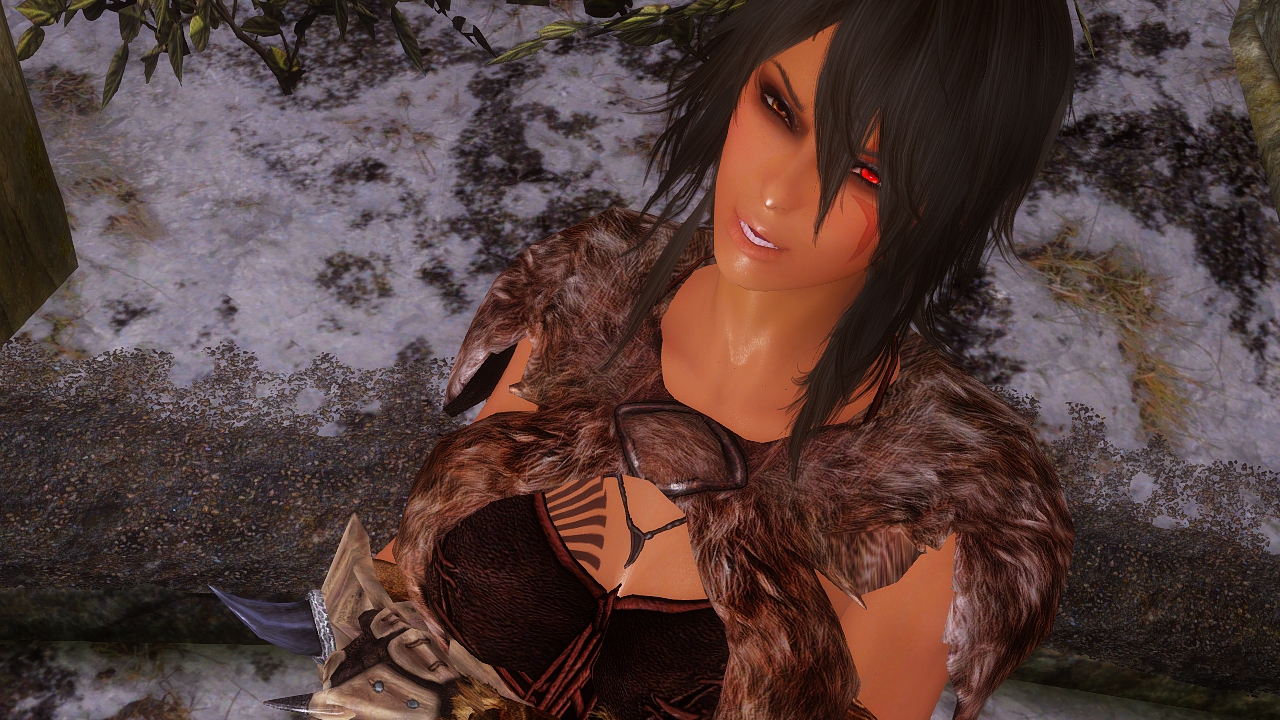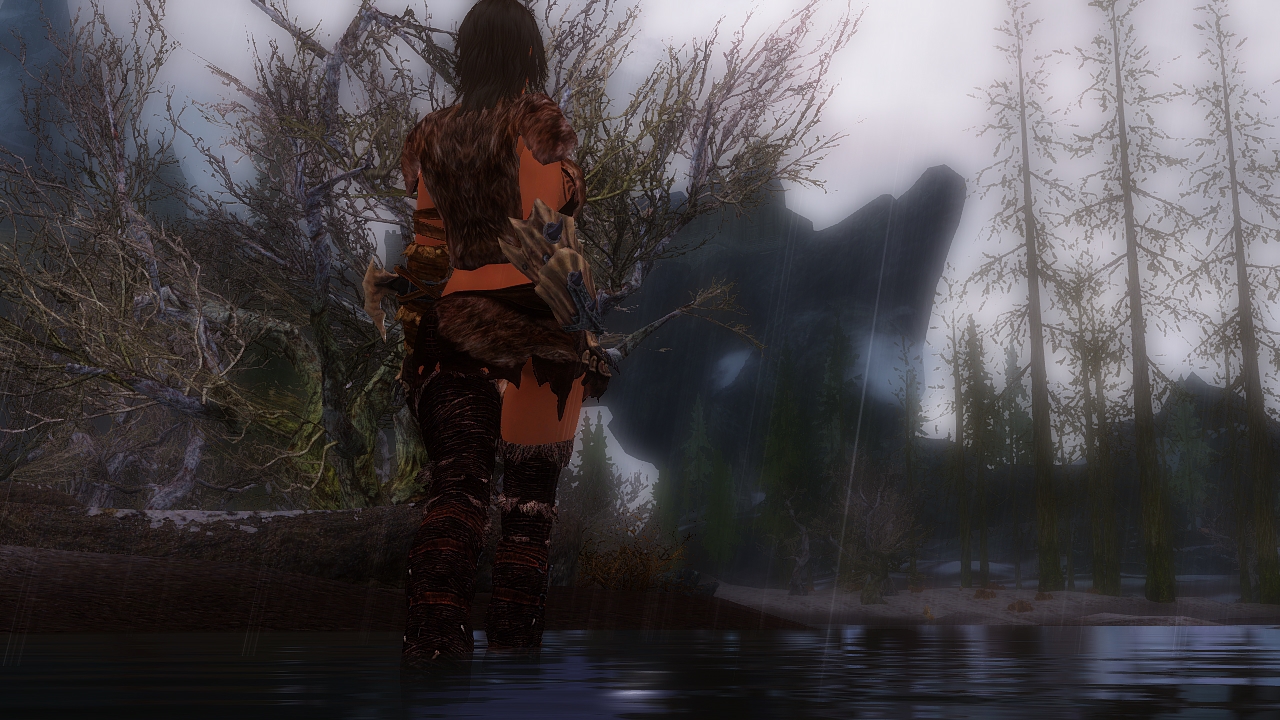 As soon as she passed through the city's main gate, Niyleen caught sight of her target. Long blonde hair, that height, those ears, dressed in garb she'd only seen the Thalmor wear, the Halfling immediately set upon her. Although Niyleen was running and the Altmer was simply walking, Niyleen just couldn't close the distance. Soon, she realized that she was coming upon Castle Dour and slowed to a walk, but as soon as she did Niyleen lost sight of the Altmer.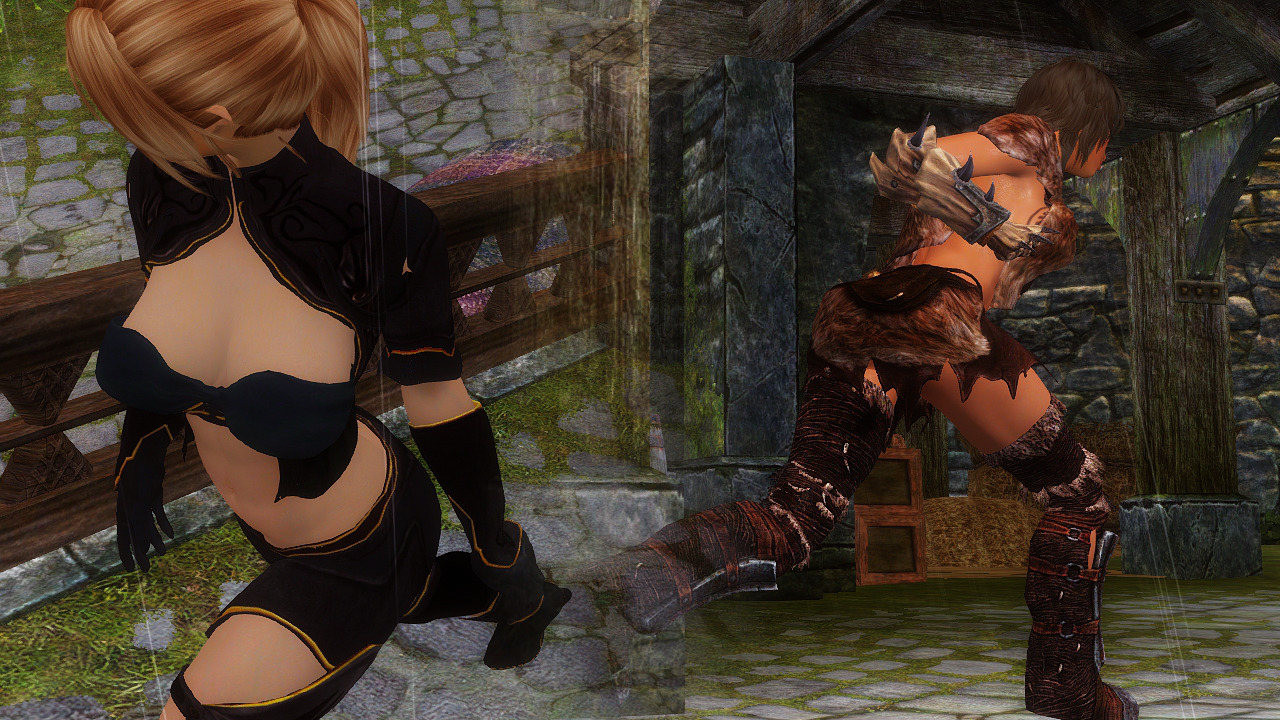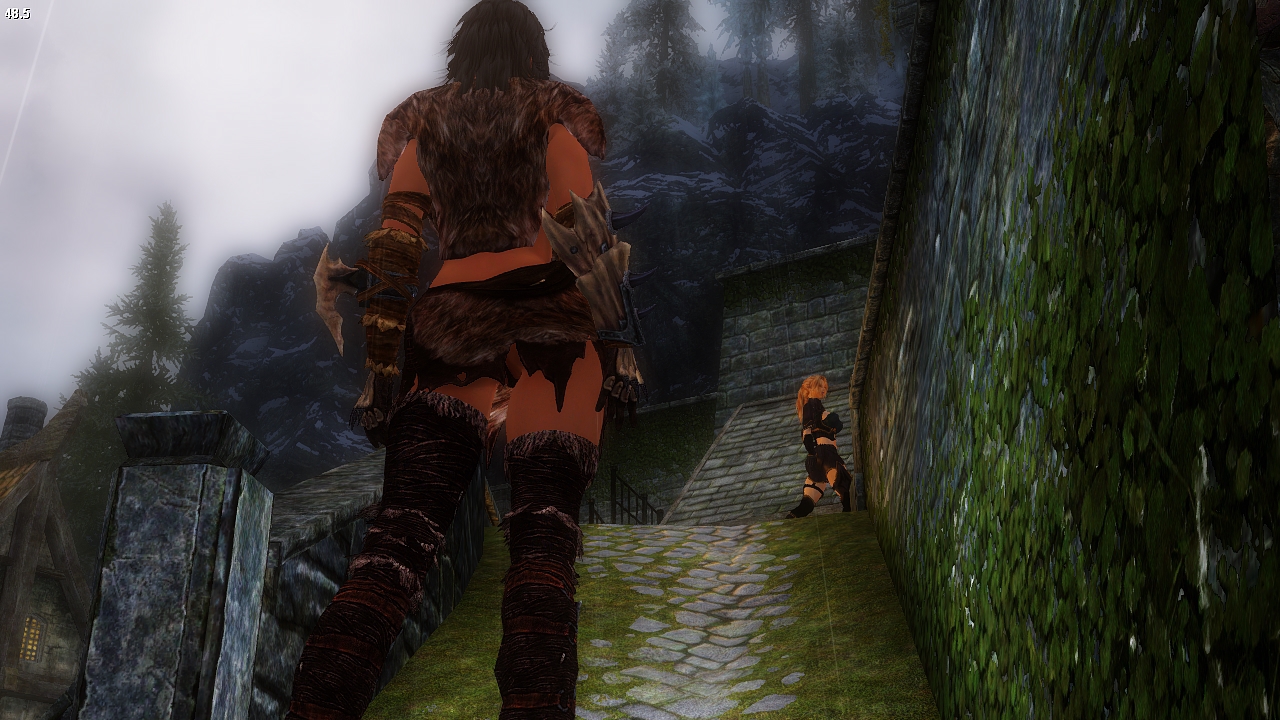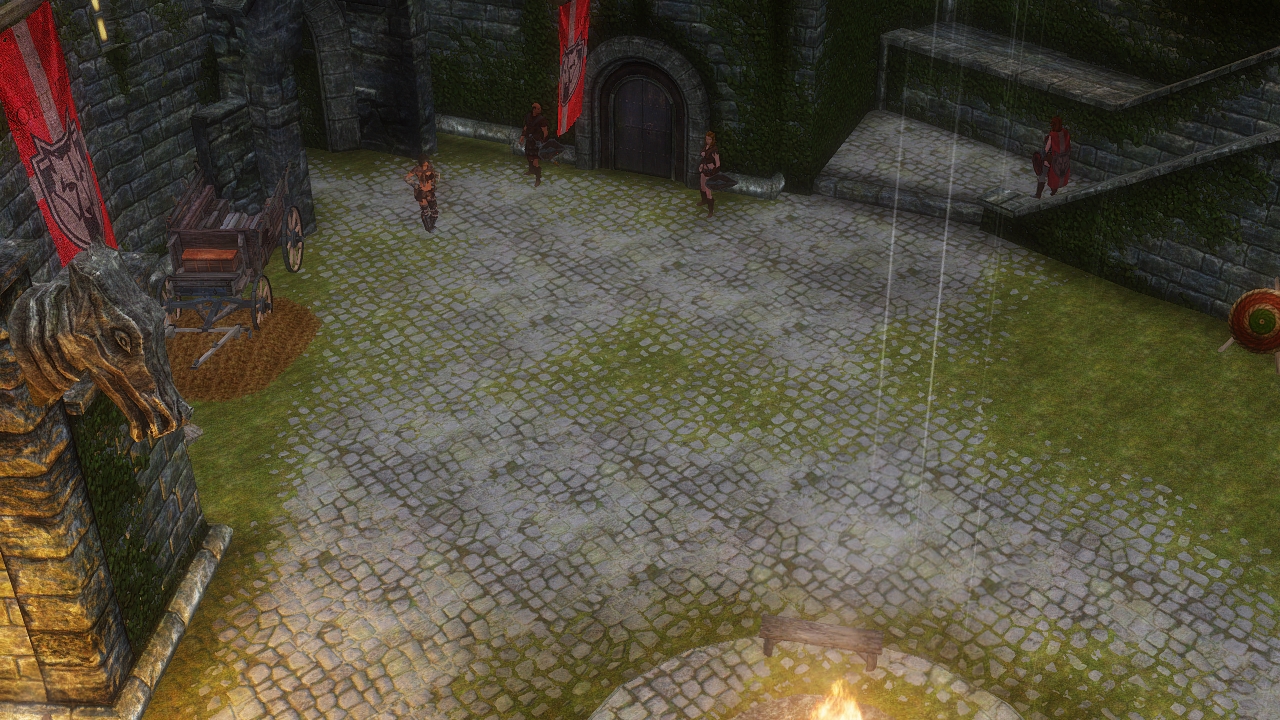 (Damn Thalmor…) It was getting dark and Niyleen annoyed with the day's troubles, decided it wasn't worth it to travel back to that shack. So she headed to the local in, bought a room for the night.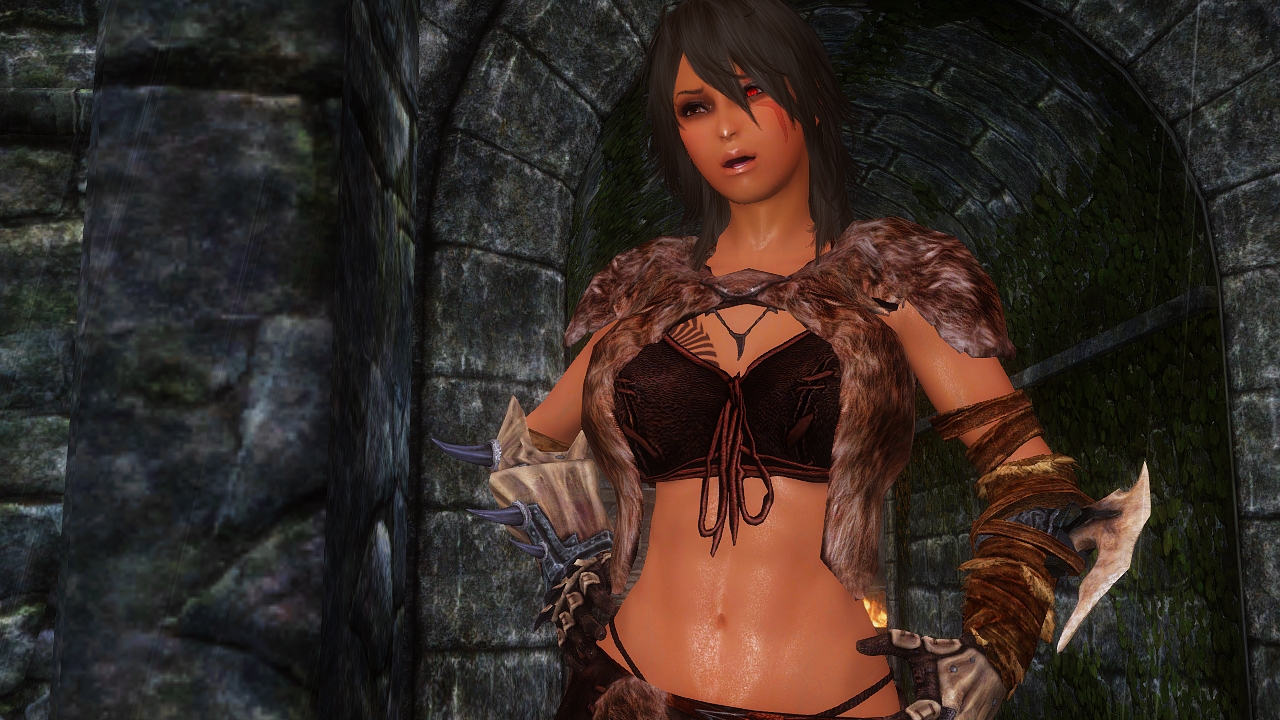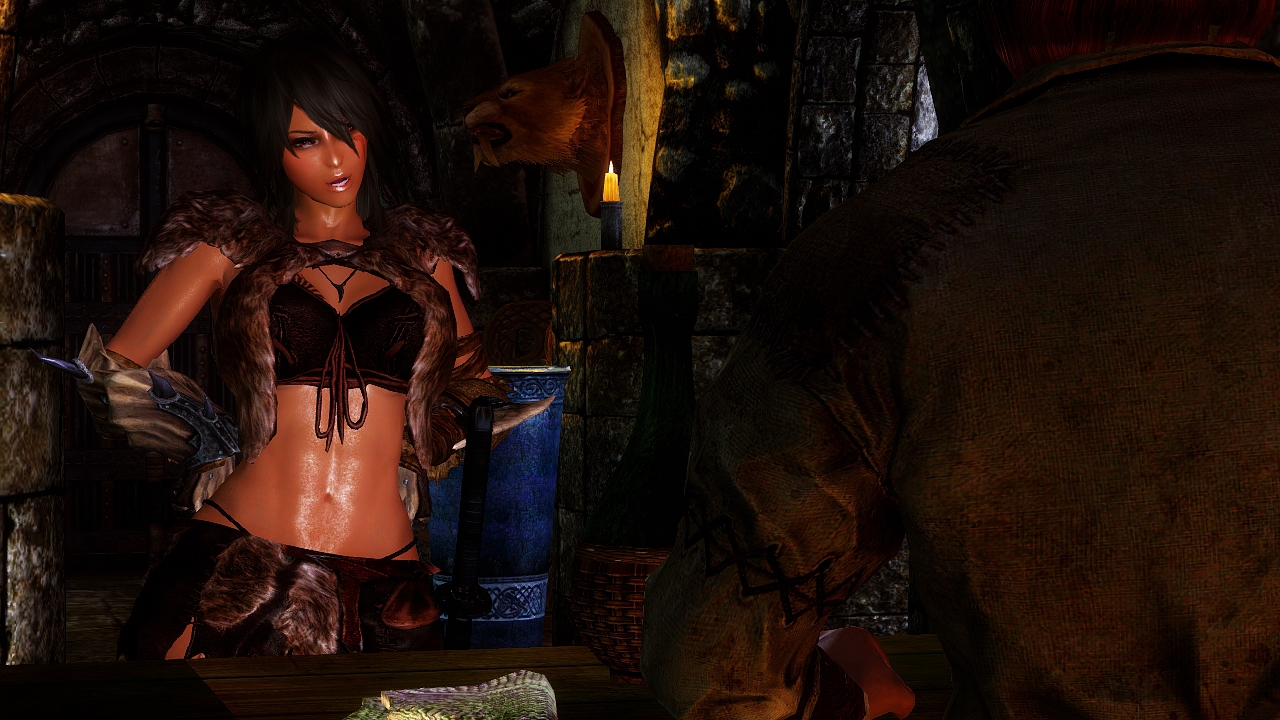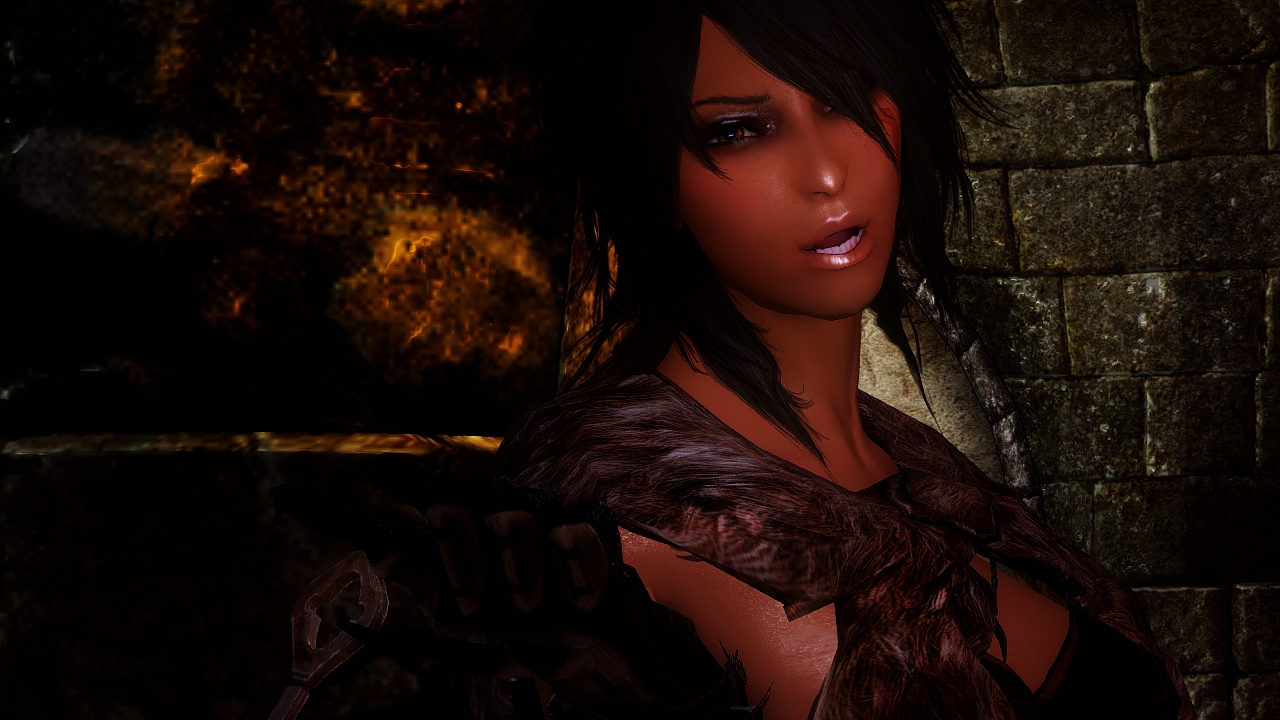 Closing the door behind her, Niyleen exhaled deeply. "Dunmer, Altmer, Cycles, Daedra… Why me? Why couldn't I be just another Redguard who may or may not want to explore her sexuality from time to time? Why do I have to be the savior of Skyrim?"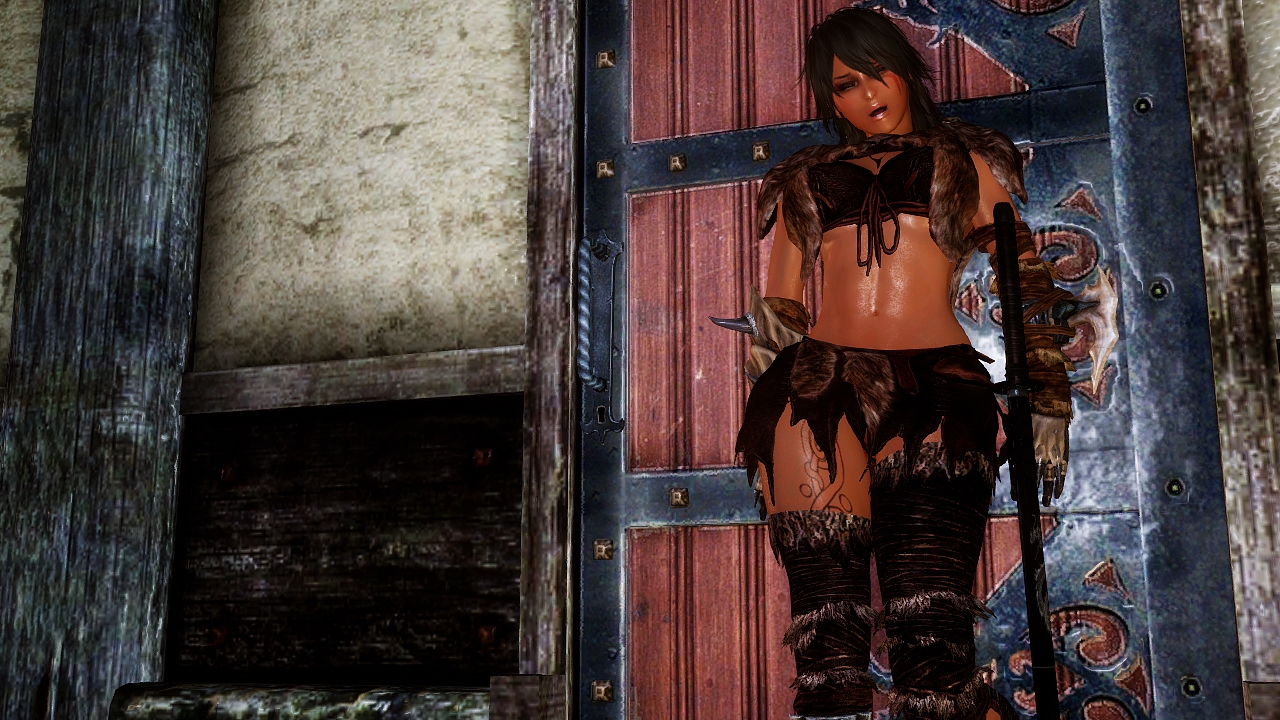 Sighing, she went over and plopped her head down on her bed.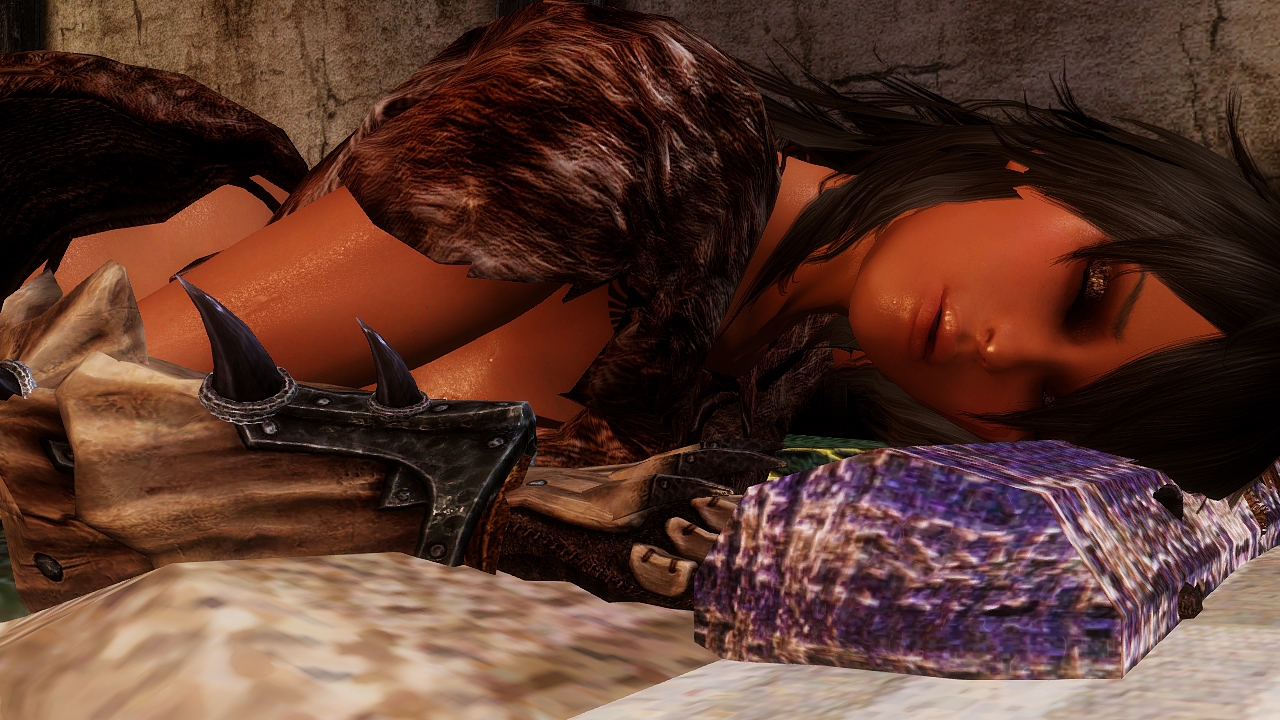 As soon as she closed her eyes she heard the floor creak and then snapped back open. "What are you doing following me? Didn't I say I wanted nothing to do with a corrupt pompous ass such as yourself?"
(Dammit Nega! What have you gotten me into…)