Latex. Latex. Did I mention latex?
---
Have been putting together some outfits in blender in my spare time, many still have a lot of clipping problems and need polish but I'll showcase some here. Maybe if there's interest I could be pushed to go through polishing to something that is more release friendly

If you are looking for lore friendly, just hit the back button on your browser and never look back. If you like latex ranging from hot to silly and ridiculous, well, stick around!
 A nurse outfit! There's a morphable hood in matching colors with ponytails too somewhere. The top cape bolery thing is SMP and flops around when walking.
A hobble dress! I wanted to make one with a open back (and just figure out how the hell you make one of these with blender), loosely inspired by some of Kas amazing SL outfits. There's a pink version too lying around somewhere. Some annoying clipping around the butt jiggles that I haven't been able to get rid off.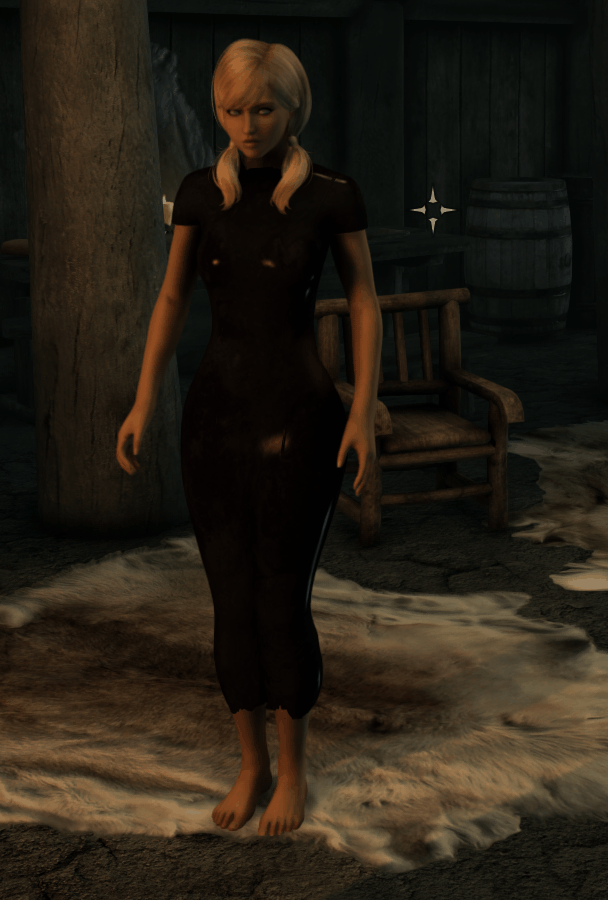 More hobbles, because everyone needs hobble dresses! I imagined this as just a neck/back entry. It's not really a DD/locked one. Turned out quite cute tho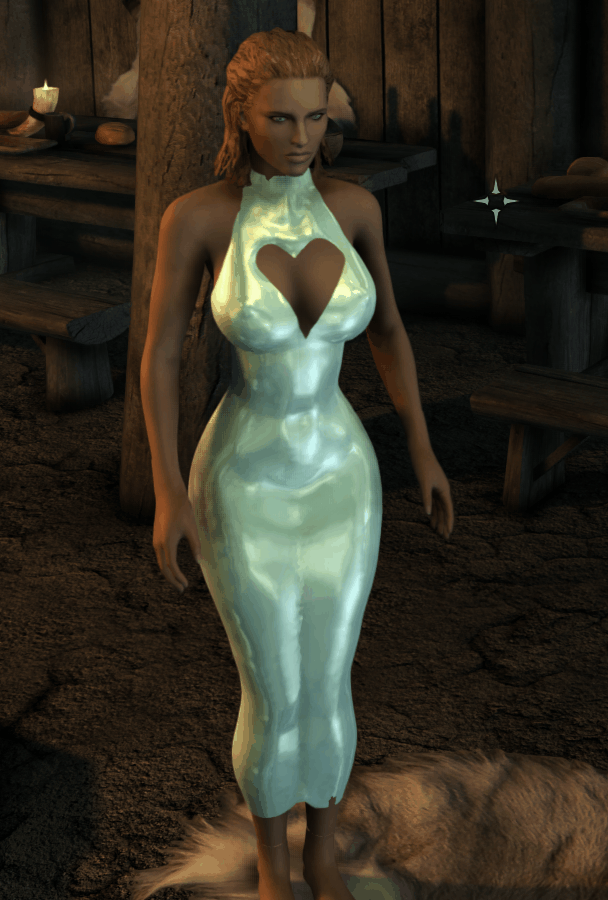 Skirt weightpaint is not finished on this one. Needs a smp xml and some adjustments to the paint. Will clip like crazy. Works for screenshots though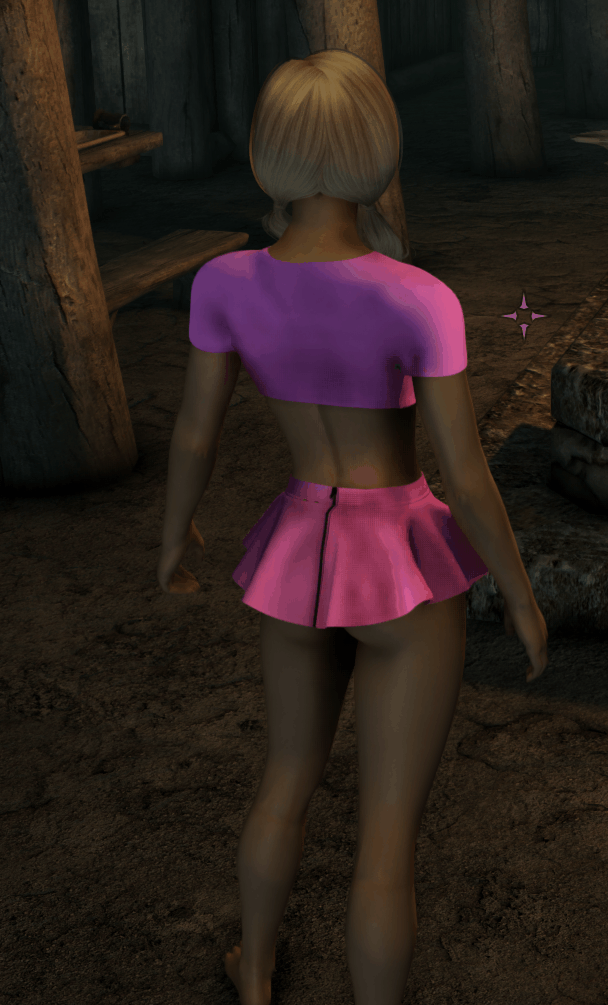 On to the more, ahem, extreme ones

 Latest WIP, latex outfit. With a morphable hood building on Roggvirs system and a SMP ponytail. Still some minor clipping on gloves, and the skirt needs a repaint + proper SMP xml but getting there.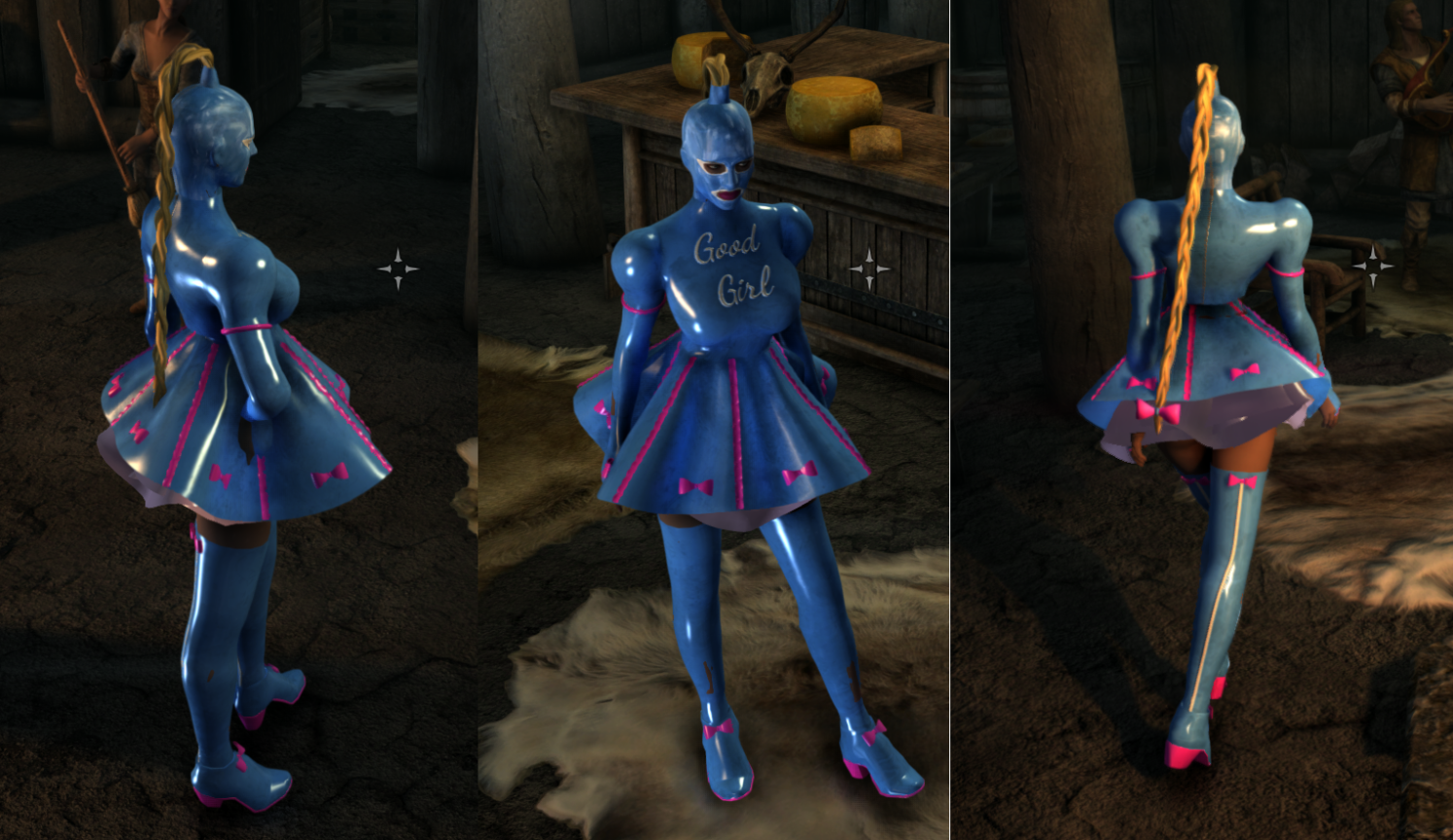 Bit older, inspired by farmthats doll outfit (gag is the same, hood slightly tweaked, rest built ground-up) and some photoshopped image floating around on google. I call it mannequin.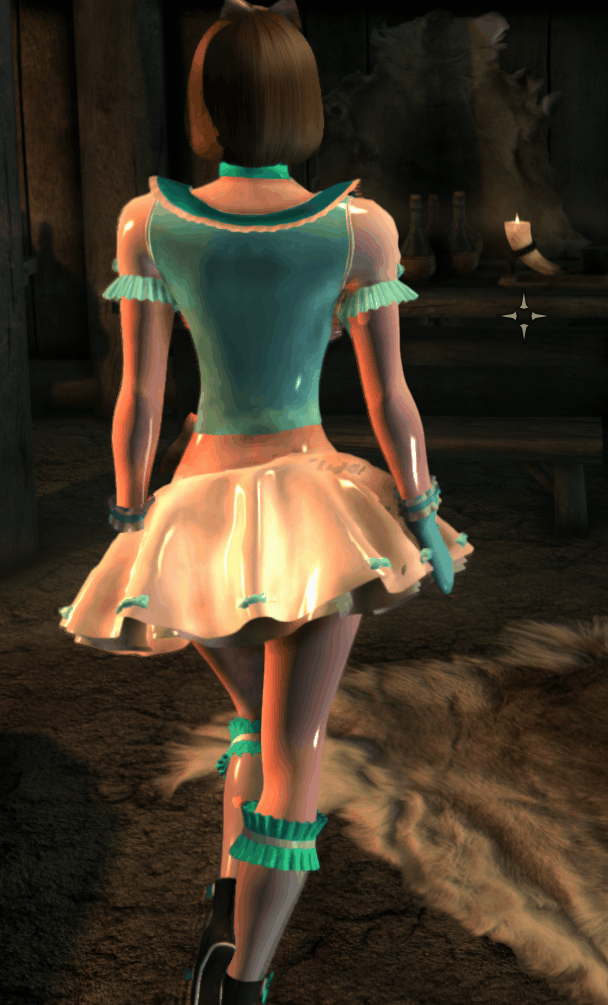 Constructive criticism/feedback welcome!
My longer term goal is to put a out a mod/esp with these in it, as a resource for LL modders. My big problem is starting them and not really finishing to what I feel is release worthy. 
-OC