Christmas WIP teaser (BHUNP)
---
Merry xmas !
Bumped into this one on twitter and couldn't help myself to try and make something similar. Still work in progress, but a teaser is better than nothing :]
Body shape in reference photo seems much closer to BHUNP than CBBE, so I've built and weightpainted on that body this time.
This is what I have in substance so far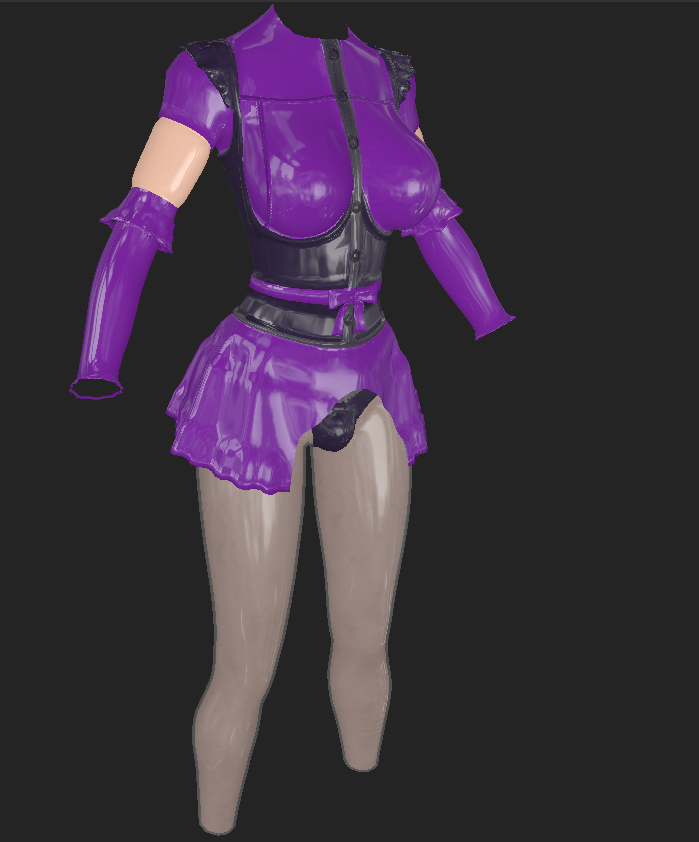 Bit of a struggle getting the shading where I want it - and the transparent leggings to actually be transparent. Will take some iterations!
nifskope/OS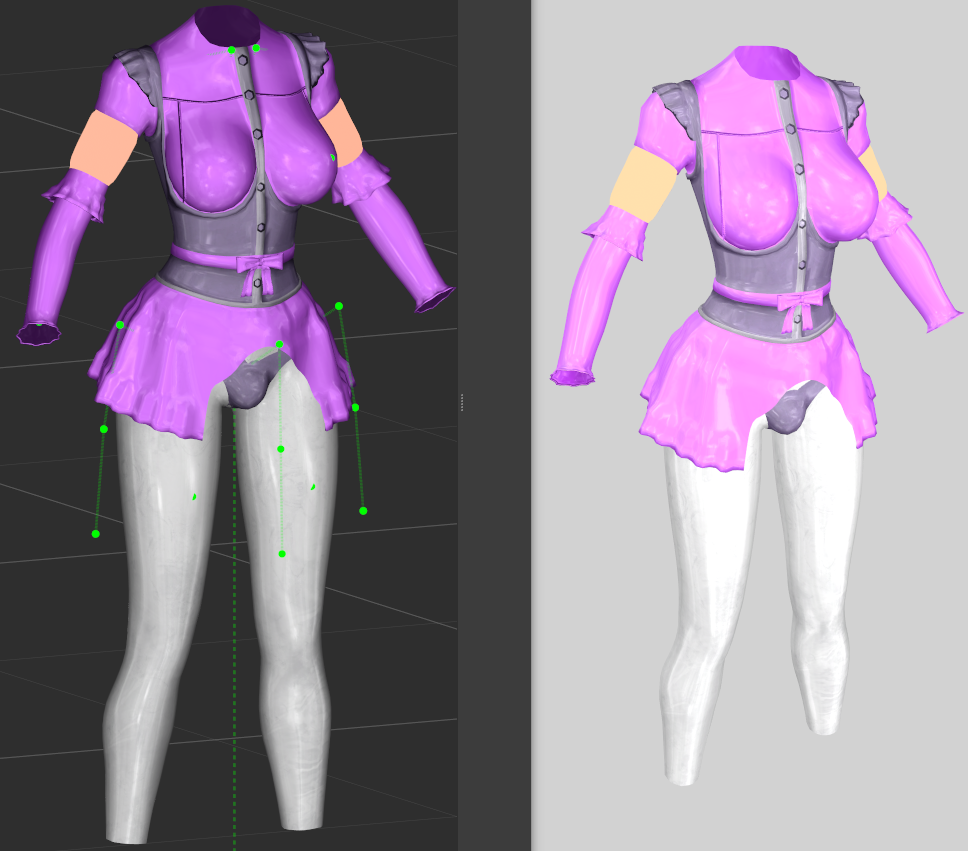 It'll get there!
Hope Baconpanties approves and I can release it aswell~
-OC