Ephedrina 08 - Hopes & Realities
---
Ephedrina does not need to ask where they have taken her. It's abundantly clear. She's at a slave market, and she's merchandize. It is a struggle not to be overwhelmed by self-pity and despair.
Things were going so well, then... one single mistake... and now she's here, naked, with iron around her neck.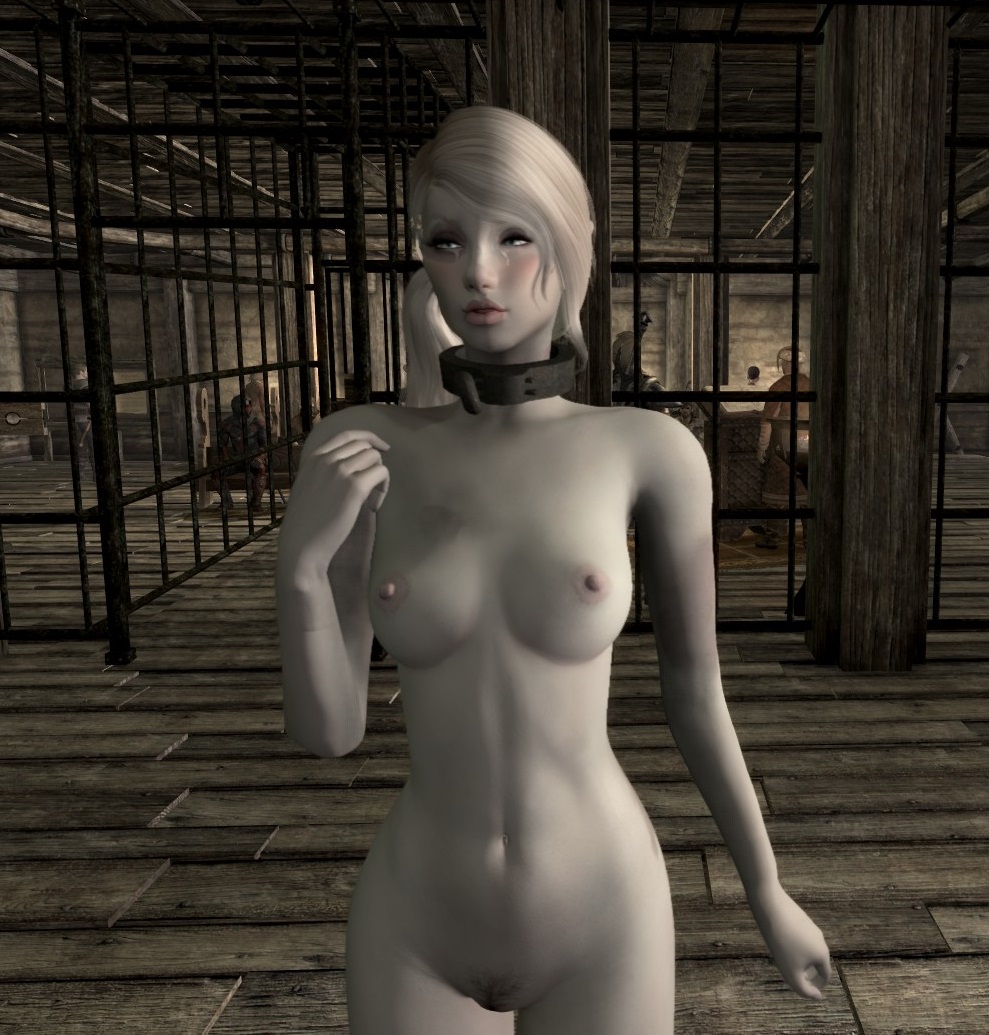 "The greyskin girl is up next."
There's no helping it.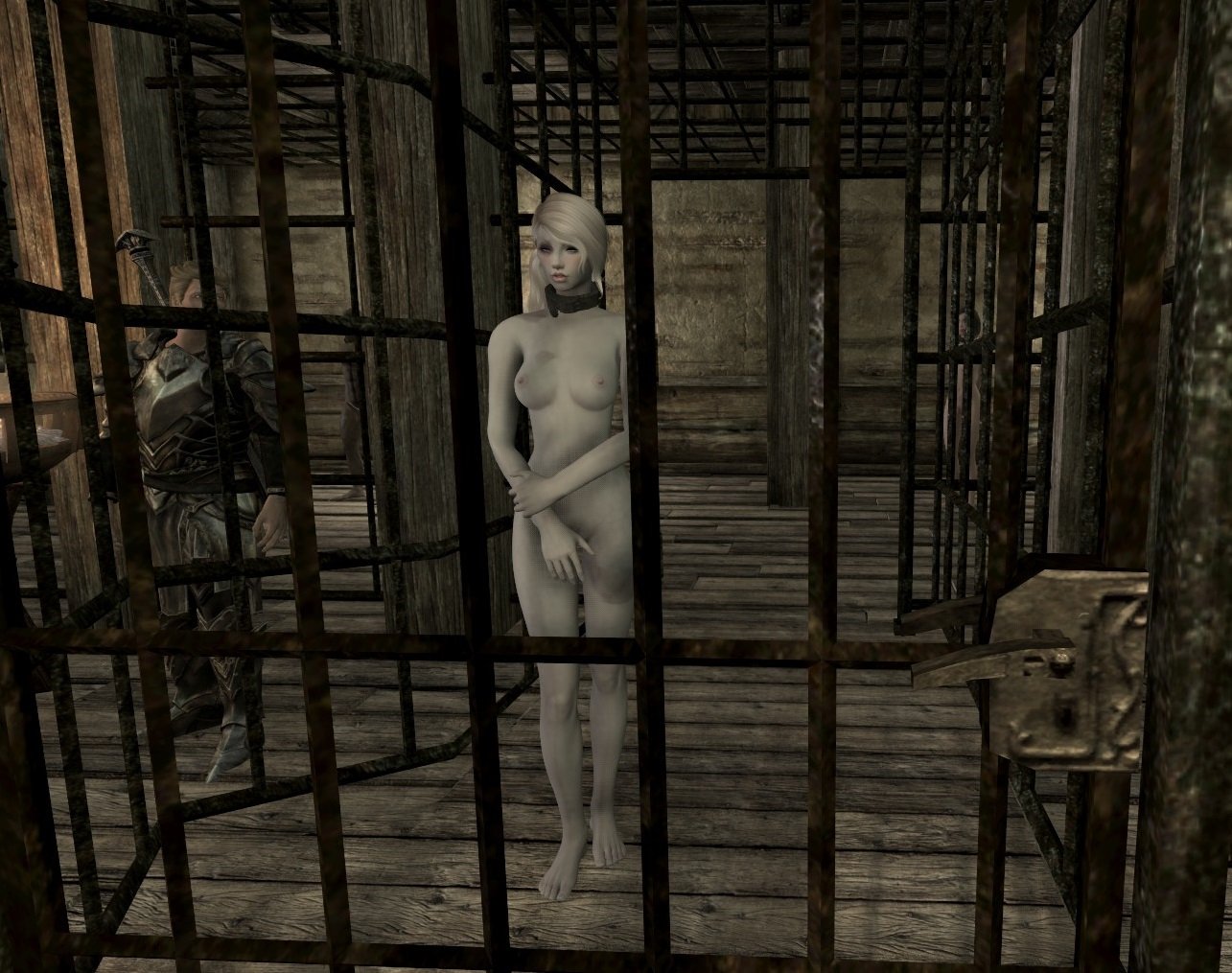 They shackle her up on the stage, every part of her body exposed to the eyes of the curious.
Adding to the humiliation, Ephedrina's body betrays her.  Her nipples are rock hard, achingly so. He inner thighs are slick, covered by the liquid slowly seeping from her vagina. She tries willing it to stop, but it's not use. Ephedrina doesn't like it, in fact she hates it, but right now she's probably more aroused than she's ever been. All she can do is hope that it isn't noticed.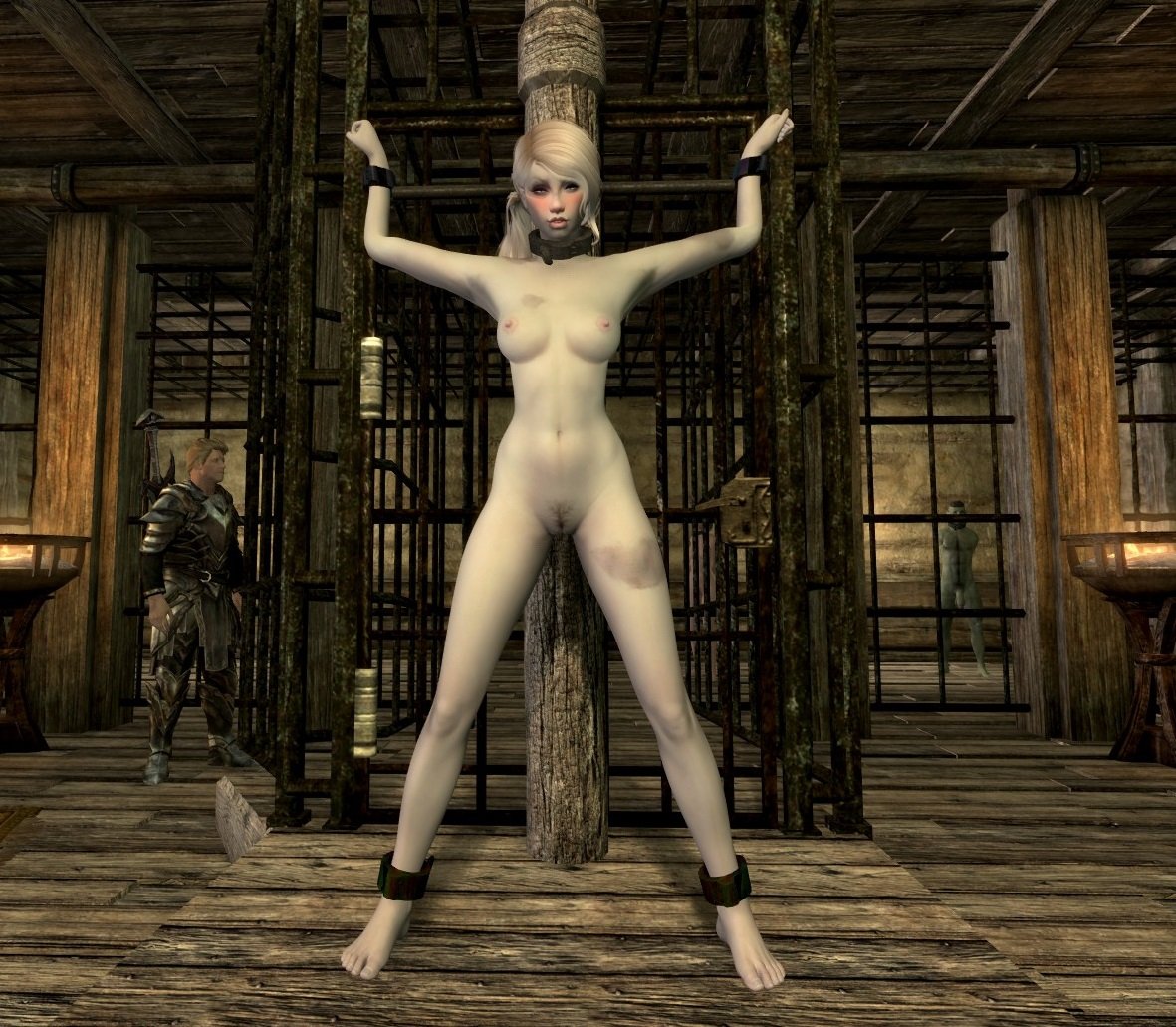 Who's that in the audience? Could it be?
Yes, it's Gascayn!
Ephedrina is about to call out to him when he catches her eye and shakes his head ever so subtly. She understands, and gives nothing away.
The bidding starts, and Gascayn joins in.
Ephedrina almost pukes from the knot in her stomach as she watches them compete for her.
Gascayn wins. The knot eases up a bit.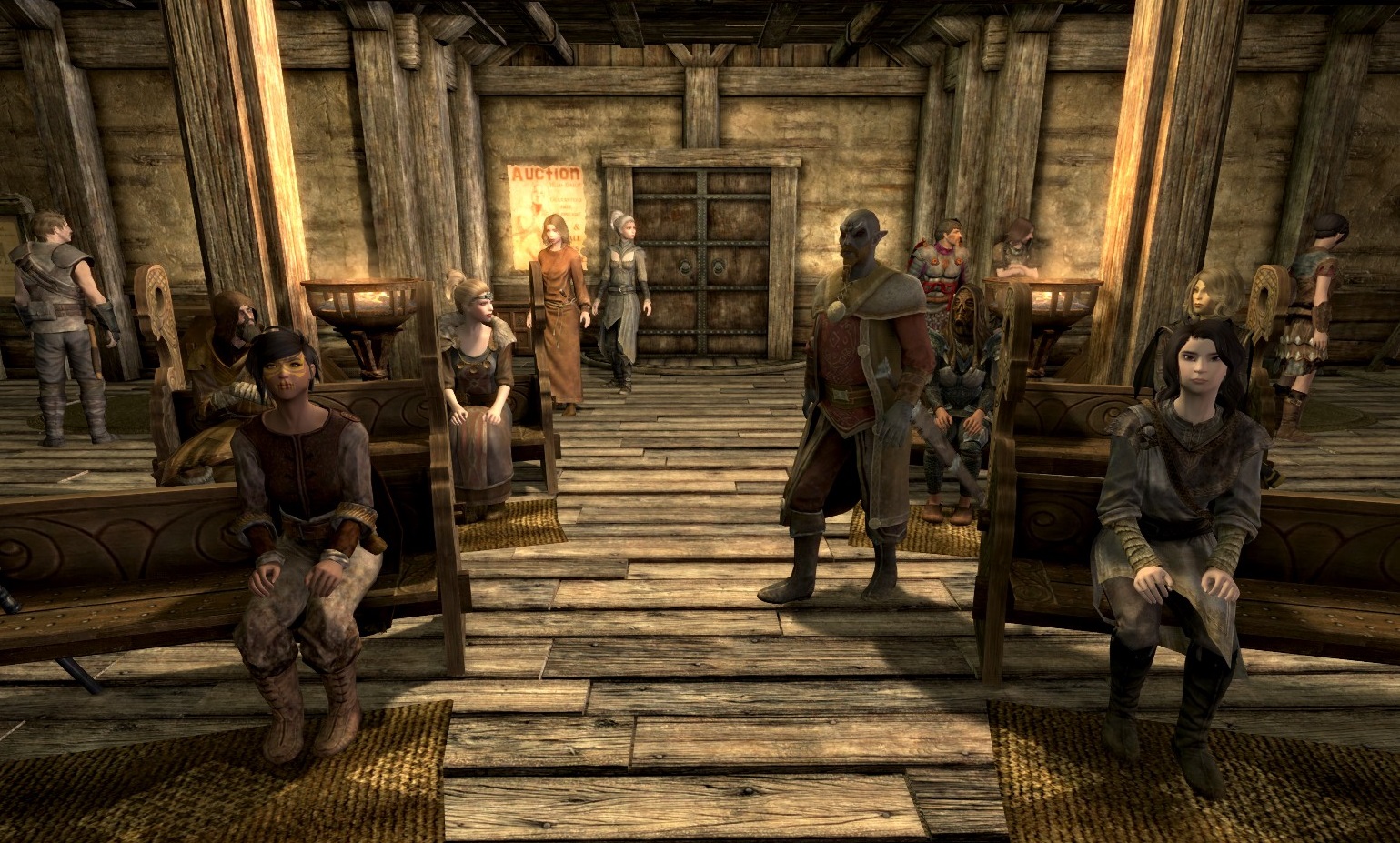 "Gascayn! I'm so relieved to see you here! What luck!"
"I'm very pleased as well, milady. I heard that there was a Dunmer woman with an uncommonly pretty face for sale today. I decided to check, just in case... and here we are."
One of the auction house staff interrupts them.
"Do you want to fuck her, sir? Her cunt is practically glistening."
Ephedrina gestures with her head, irritated. "Can you tell them to get me out of these." She indicates he bondage mittens they put on her hands when they took her off the auction stage. They prevent her from doing anything with her hands.
"No."
What? Why not?
"Milady, I think you misunderstand the situation. I bought you. You belong to me."
"But... I thought...."
"Not forever, don't worry. The law doesn't allow it. But for the time being, I own you. I'll explain what it means in due time." He turns to the attendant. "Package her up for me if you would. The collar and plug I provided, spike heels... best put a belt on her too. You're right, she's positively dripping."
Instinctively, Ephedrina moves to cover herself, but the attendant - and a few helpers - stop her.
Ephedrina is too shocked to resist... not that resisting would help her.
They fit her with a collar - a slave's collar - tight, but not choking. They put a pair of ridiculous iron contraptions on her feet. They shove a giant... thing... up her anus (lubricated, thankfully, but it's still intense), and they fit her with a chastity belt (but such that the anal plug can be removed separately if required - she knows, because they test it on her, pulling it out and plugging it in a couple of times).
"She's good to go, sir. Thank you for your purchase."
Ephedrina struggles to get to her feet.
"Milady, I think you'll find it easier and more convenient to crawl."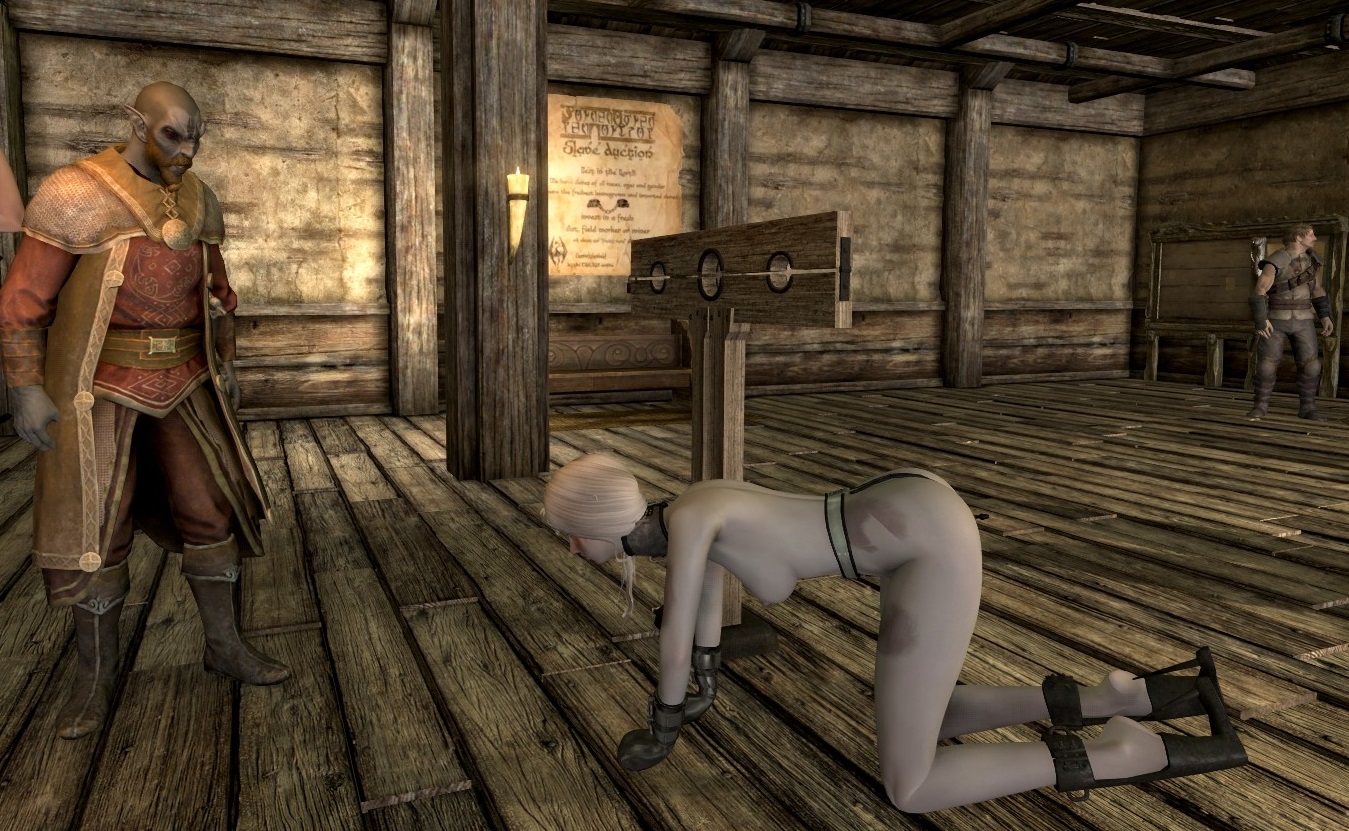 "Milady, let's go!" He whistles and snaps his fingers, as if calling on a dog. Reluctantly, Ephedrina crawls towards him.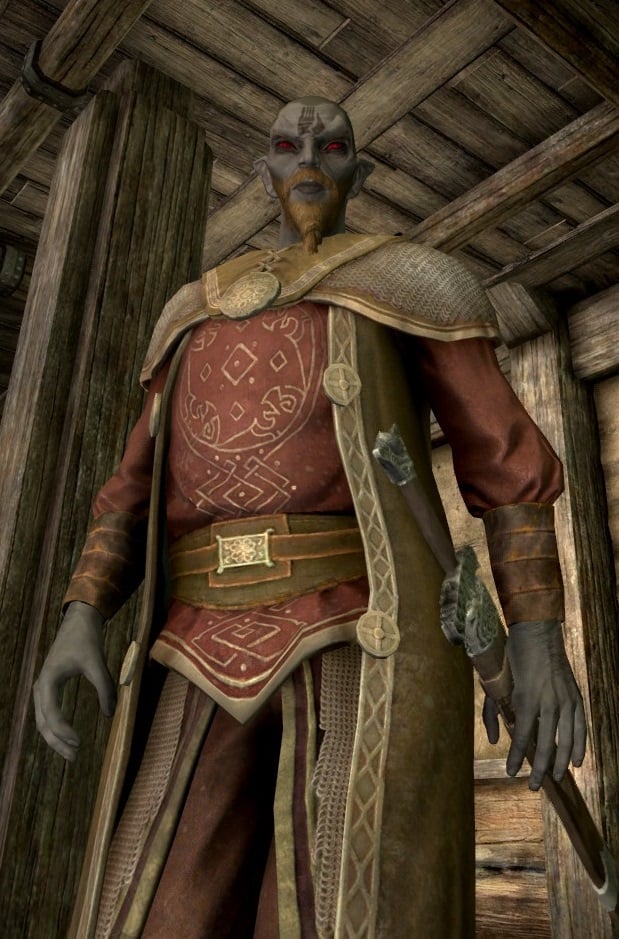 Ephedrina - feeling an indescribable mixture of fury, humiliation, and (alas) arousal - follows.
"I should've kept bidding. What a fine piece of ass" says someone. "Let me know if you get tired of her. I'll take her off your hands."
"I'll keep it in mind," says Gascayn breezily
And with that they leave the Riften Slave Market for whatever comes next.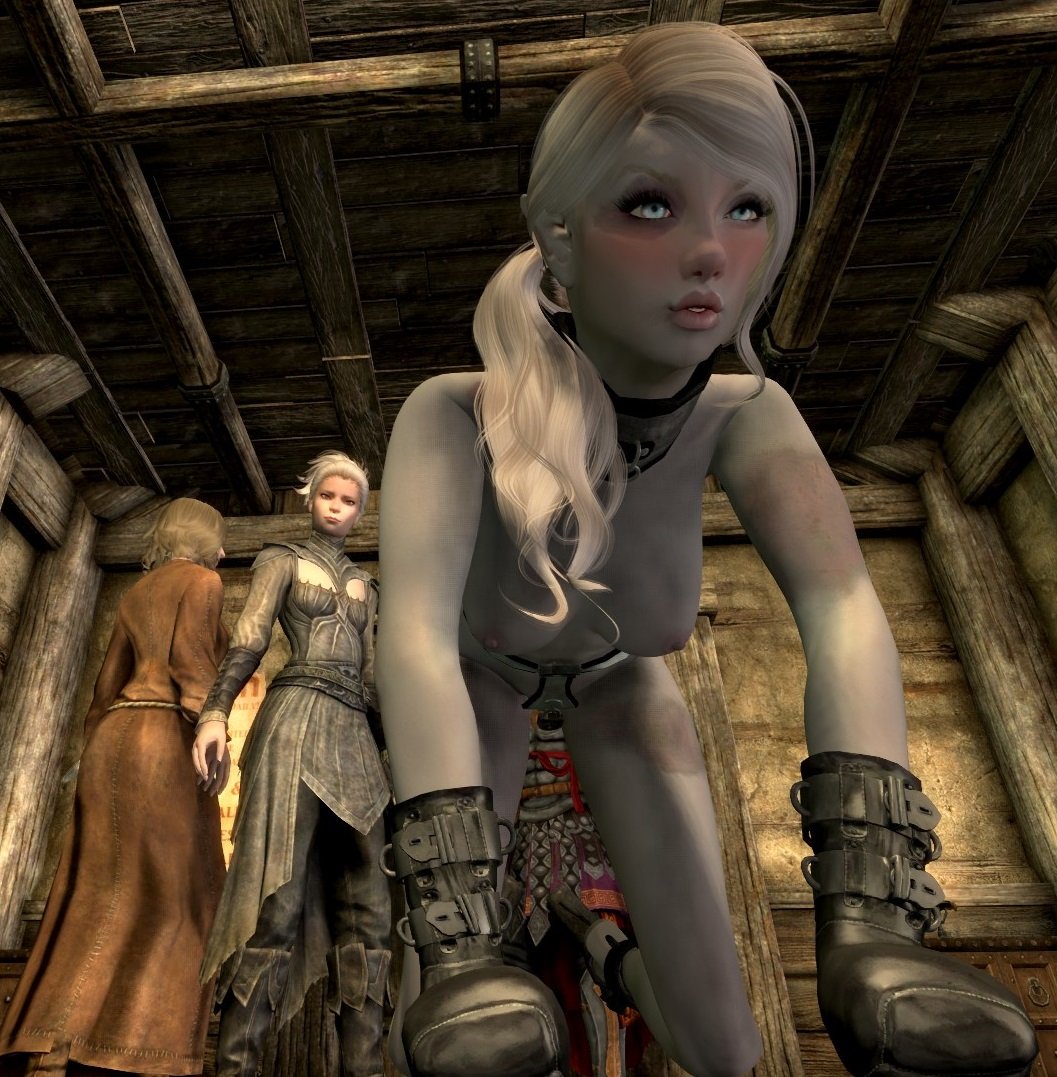 Edited by Anunya