Maer 29 - Travel Interlude
---
"We're leaving."
Immediately Maer scrambles to gather and pack the necessities. It's too bad, she was beginning to get used to life in the Stronghold. Some of the Orcs had even shown her kindness. Sure, it was kindness one might show to a dog - a playfully rough hug, a morsel of food thrown on the floor - but it was a form of kindness nonetheless.
Of course, it is not Maer's place to ask where or why (or to talk at all, in fact), but she does wonder.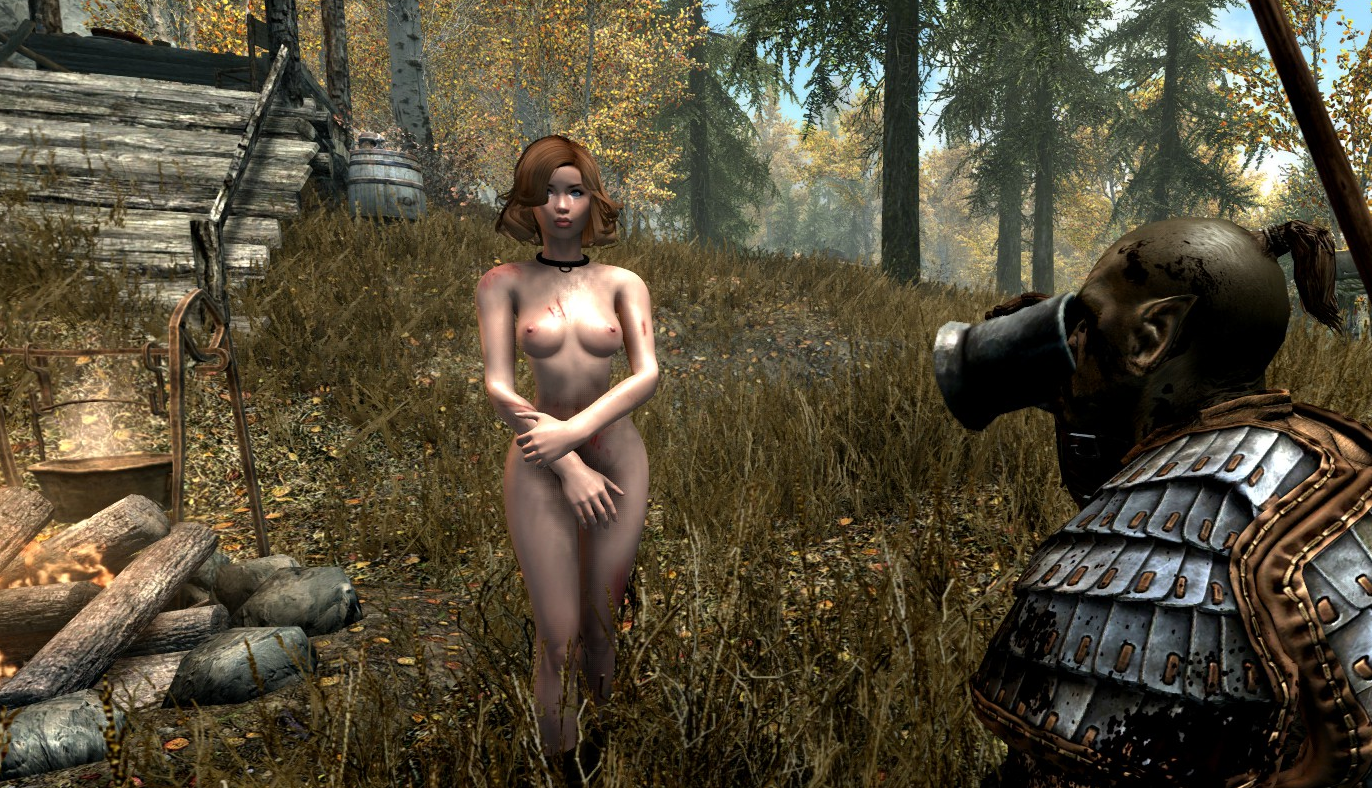 "How come your skin is still so soft and smooth," her Master asks. The correct answer is the skincare routine she first learned at the Temple of Dibella, augmented by her own alchemical experiments. Her Master's theories are much more crude. And, of course, you don't gainsay your Orc owner when he's laughing at you - especially if he hasn't given you permission to speak.
Much of the journey passes like that.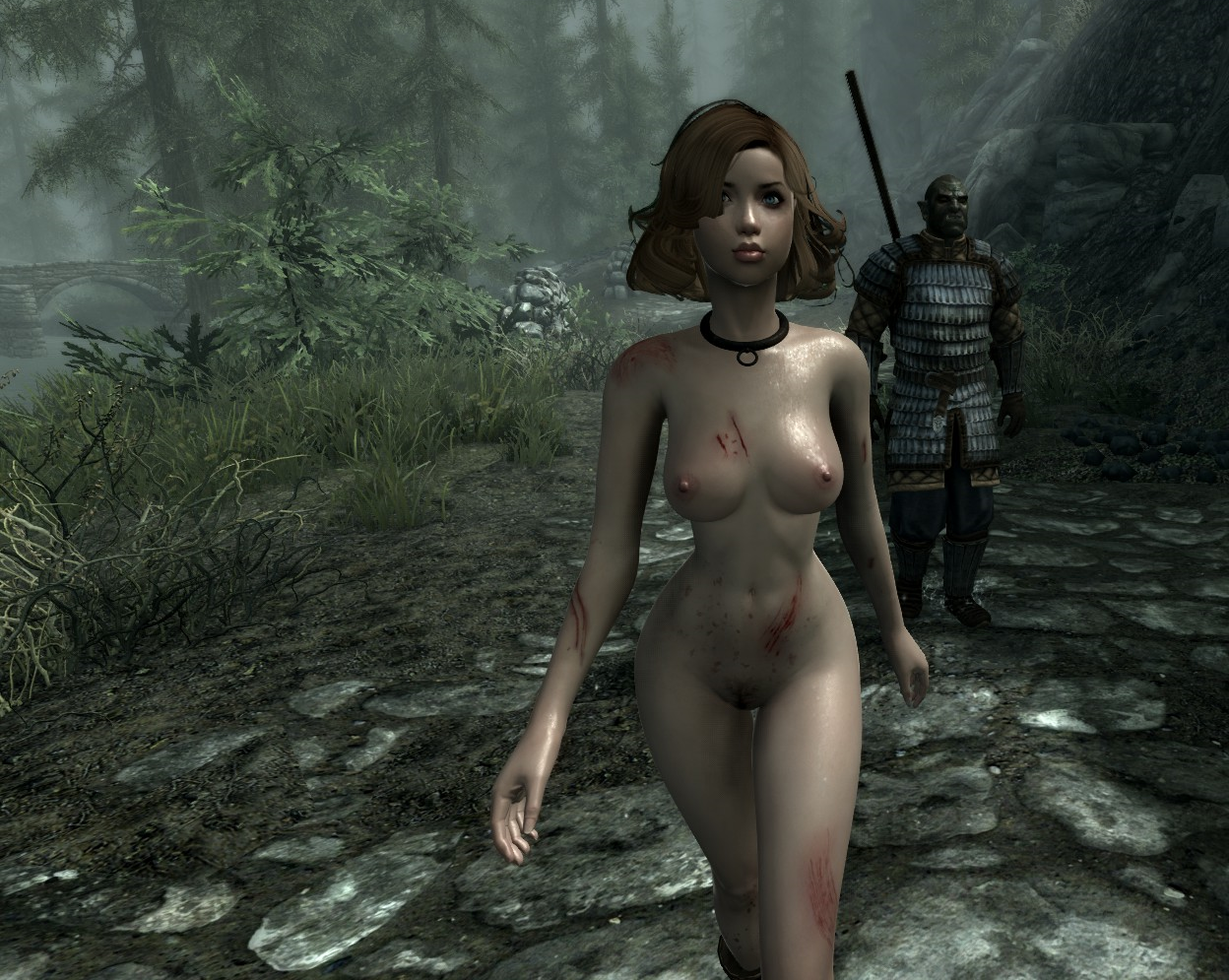 Being away from the Stronghold (and her plaything status) and any towns (where her Master often whores her out) gives Maer's body a chance to recover a bit. Some of the sexually induced mental haze clears as well, leaving her more time and capacity to think.
Mostly she thinks about getting fucked by a Stronghold full of Orcs. She misses it. Maer also thinks about the fact that she's thinking about getting fucked by Orcs. Shouldn't she be scheming for her freedom? Shouldn't she think about running away? Or even how to make her remaining contract go as smoothly as possible (though she has no idea how many days are left, and to be honest she takes it as a given that her Master will find reasons to keep adding days).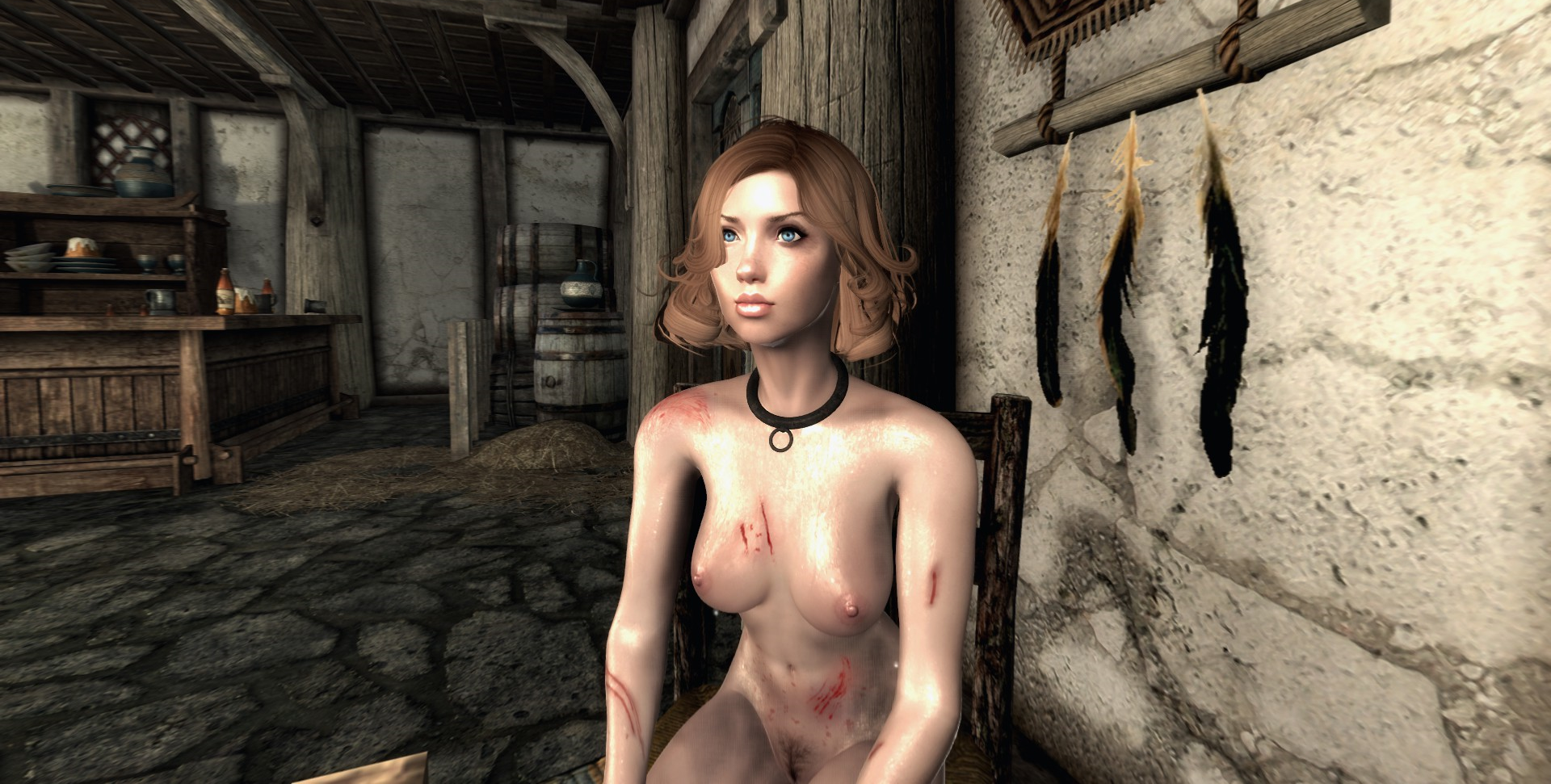 They stop briefly in Whiterun for a bit of amusement and a visit to the Jarl's palace. Maer is tasked with making sure that her Master is presentable and relaxed prior to the visit. He does not tell her what the purpose is, but Maer gets the sense that her Master is doing freelance work for the Jarl. They do not visit Maer's old Master, the Thane. Maer is not sad about that at all, but she does wonder why.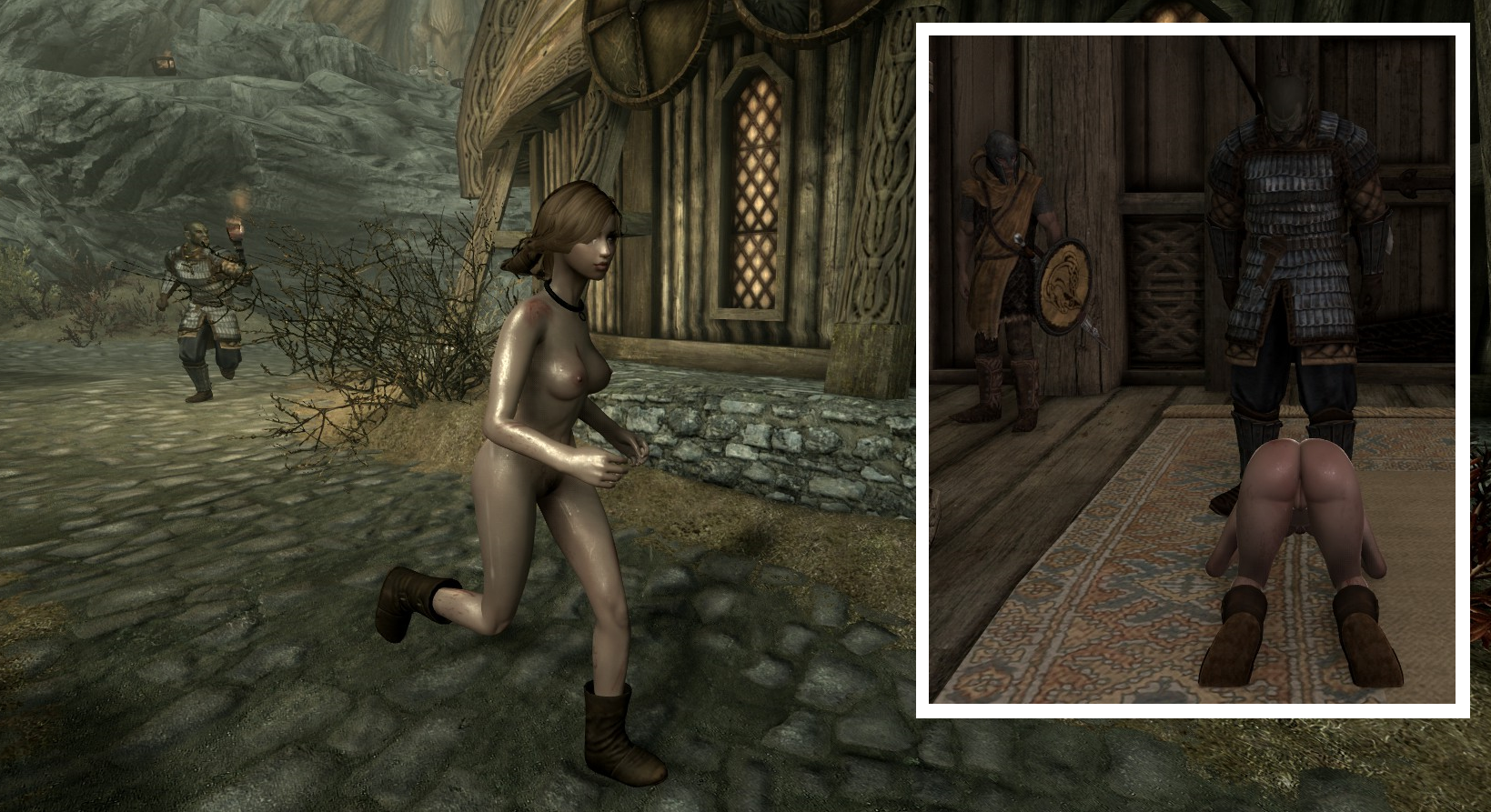 "Are you getting fat? Have I been feeding you too much? Hurry up!"
Maer doesn't feel like she's been fed too much, but recently she has been feeling a bit weird. Maybe it's from swallowing too much Orc semen? Could that give her indigestion? Hopefully it will pass soon.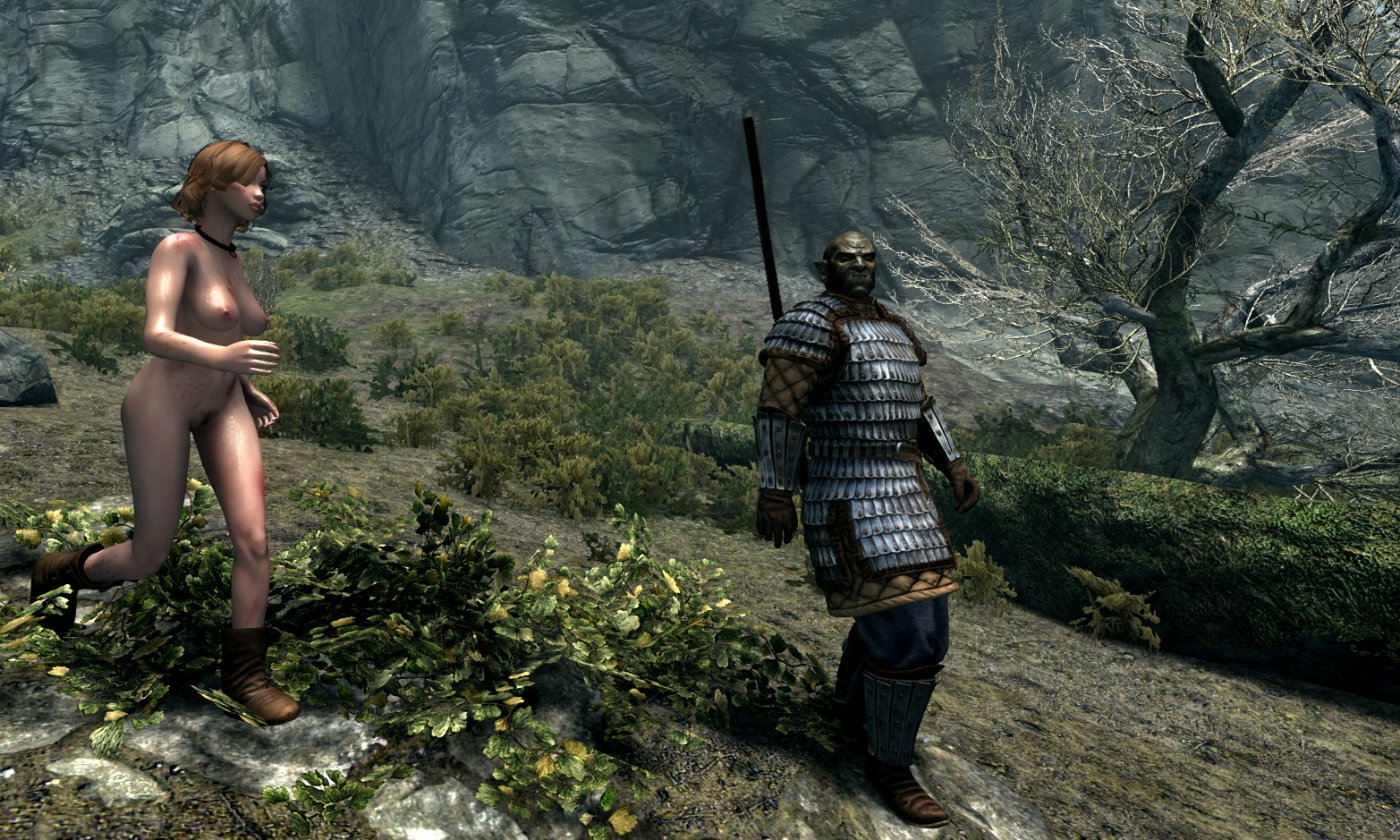 They come across a battle between Stormcloaks and Imperials, but steer well clear. Maer's Master doesn't express an opinion, and Maer doesn't have one. Even back when she was free and intellectually engaged with the world, she preferred not picking a side. The whole civil war just seemed like a pointless waste to her.
Maer's Master isn't exactly religious, but he insists on paying respect at every altar they pass. For good luck. Since Maer is his property that, of course, includes her paying respect too.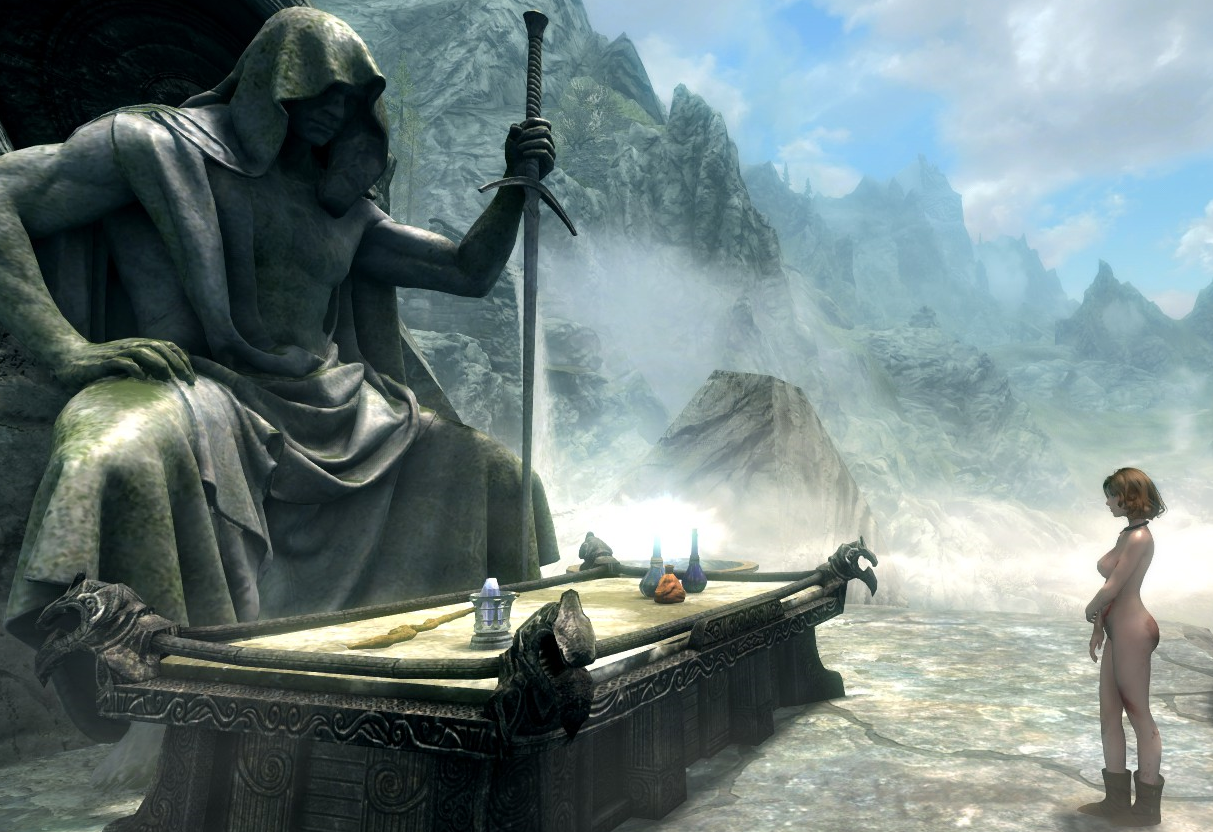 They pass a shrine of Dibella. Maer is pretty sure it's the same one she stopped by with her old Master - before he was her Master, before she'd ever been a slave. It was a very different time back then. She had very different goals and dreams back then.
Maer wonders, if she somehow got her freedom back, would she still pursue those goals? Would she still return to the College in Winterhold, for example?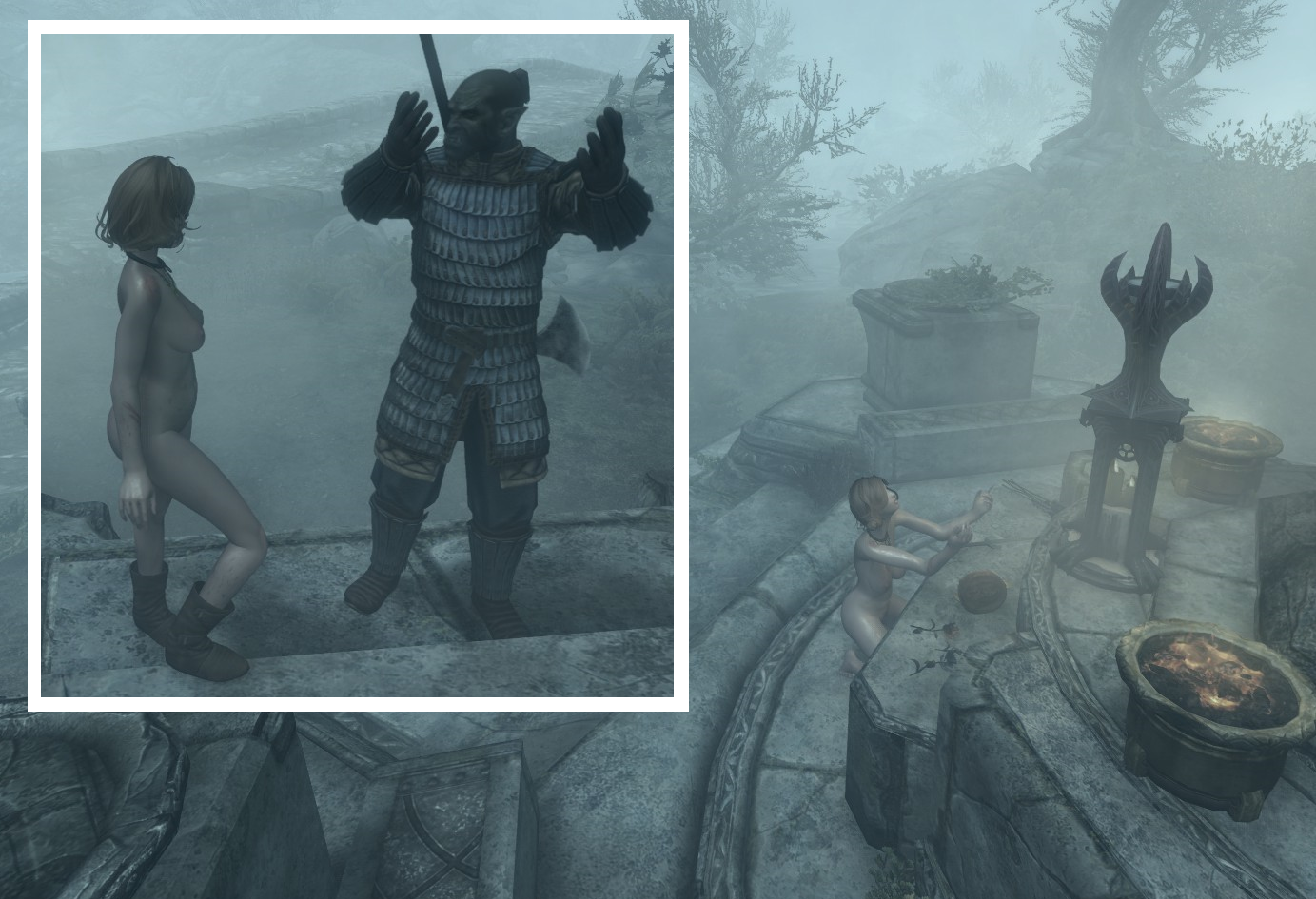 At least - after many days travel - they arrive at another Orc Stronghold.
Maer wonders what makes this one different from the one they left. She wonders if she'll still be a plaything. Probably. Hopefully.