Tried the Deadly Dragons mod recently and took a few shots where something struck me.
This was the old animation "Tongue" but the position was just about right...  It doesn't line up right for me and the tongue isn't usually visible, but I think that is due to what happens with the camera for me on this one.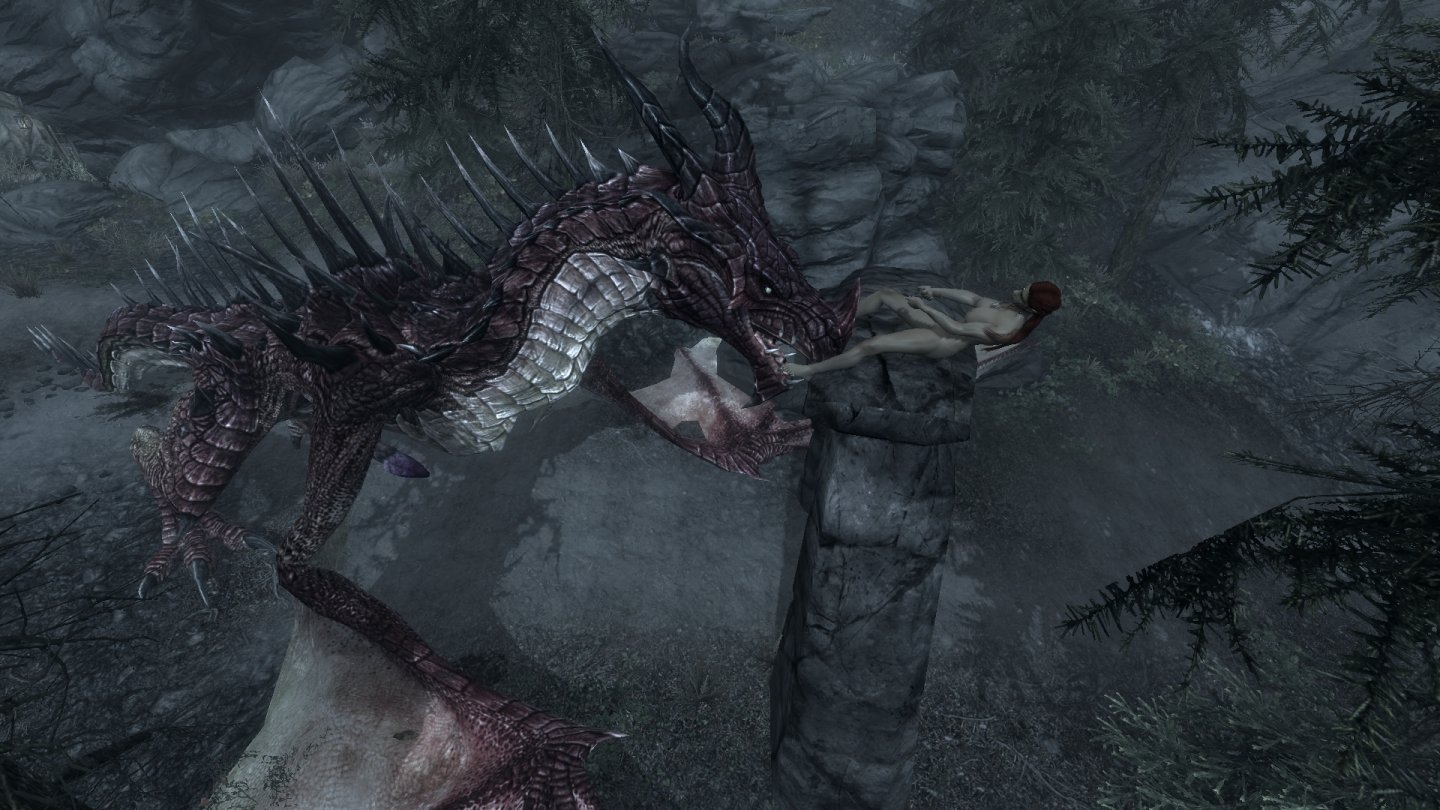 SLEN triggered a couple times, and I had the idea after the first one was a non-con type that the villagers and guards might have thought the Dragonborn brought the dragons back instead of trying to kick them back out..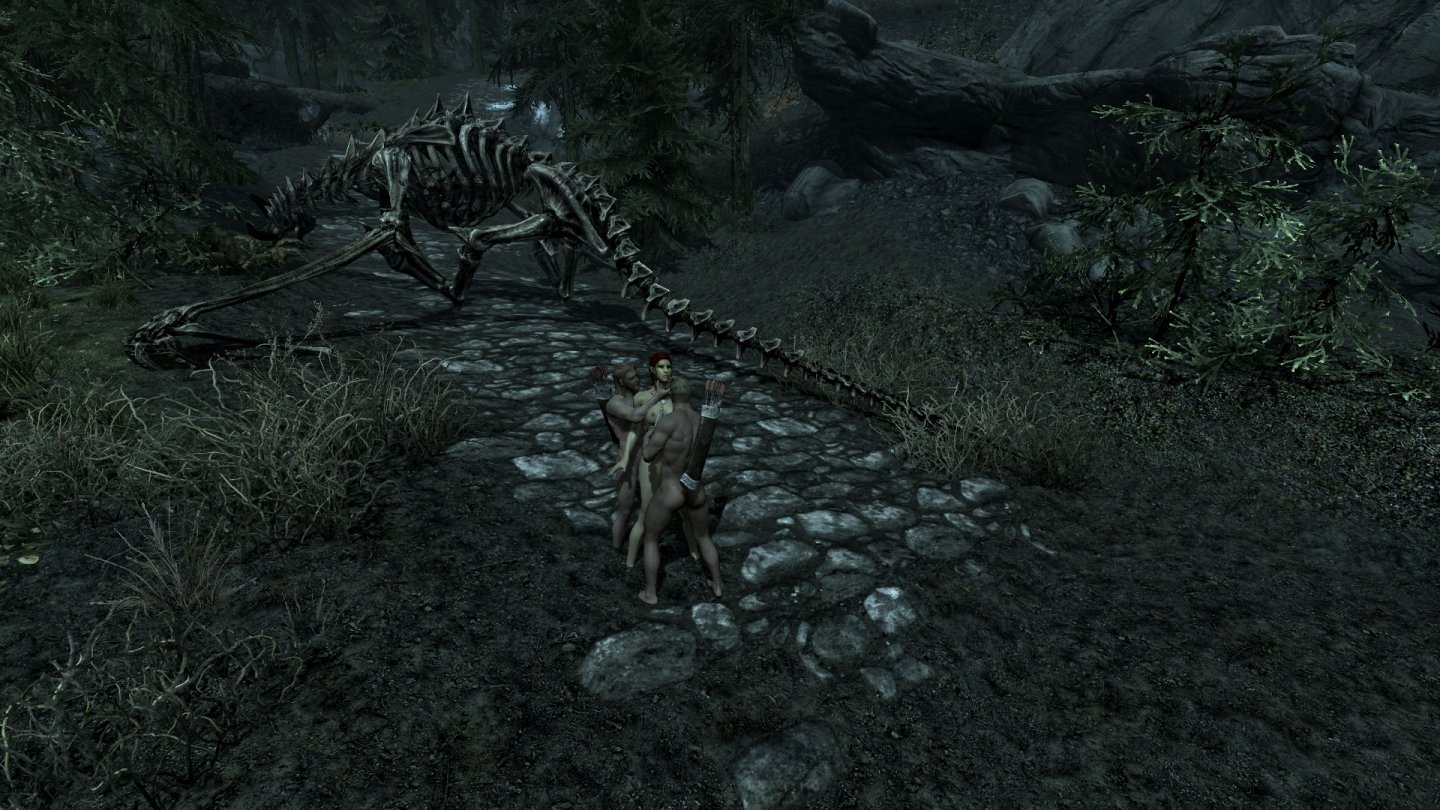 Up is outside Falkreath, below is near the Shor's Stone watchtower, repopulated via the Lawbringer mod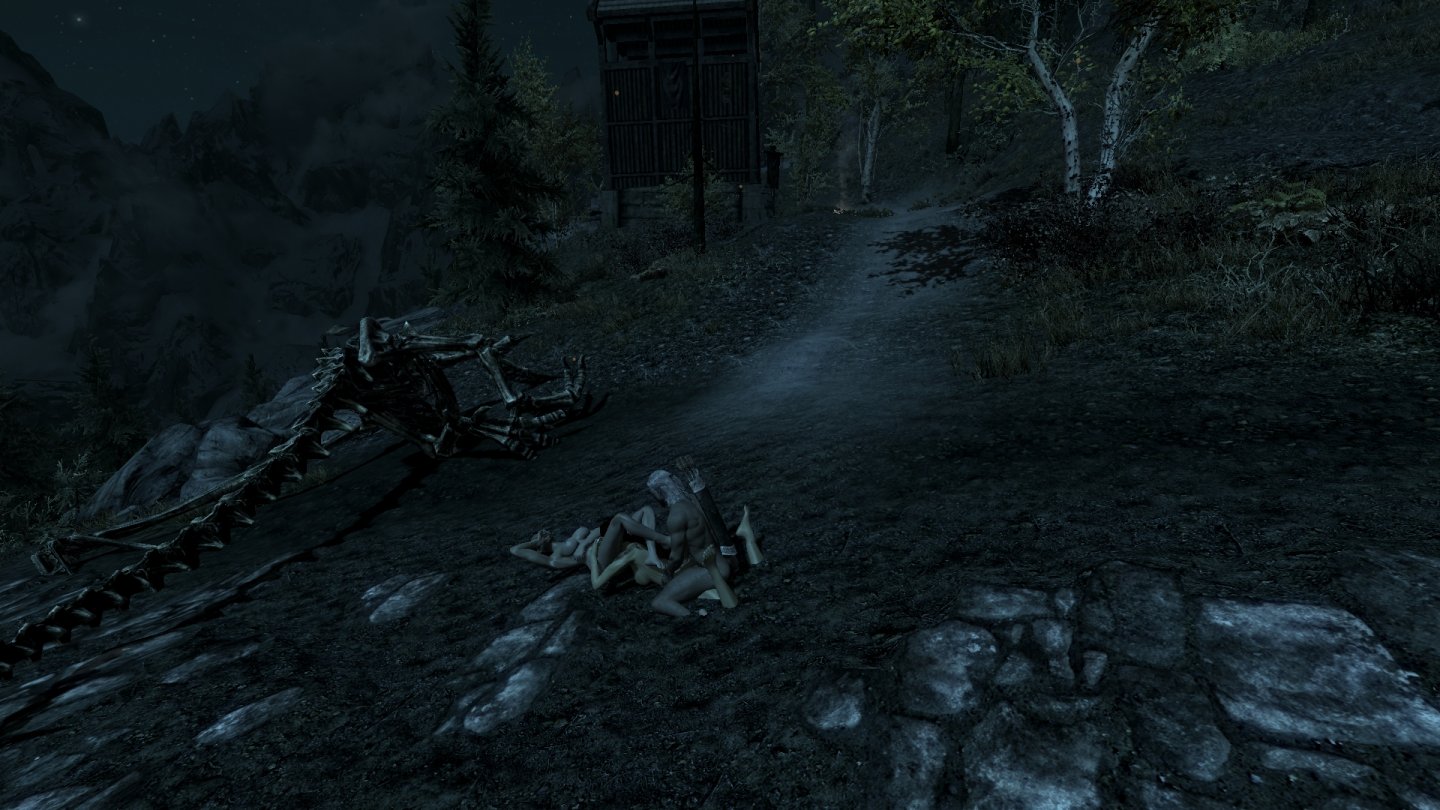 I started this playthrough in the Falkreath Stormcloak camp with the idea that after Alduin attacks Helgen and everyone scatters, one of the Thalmor might have run up the road and caught by some of the rebels and taken prisoner.  What would Stormcloaks do with a captured elf?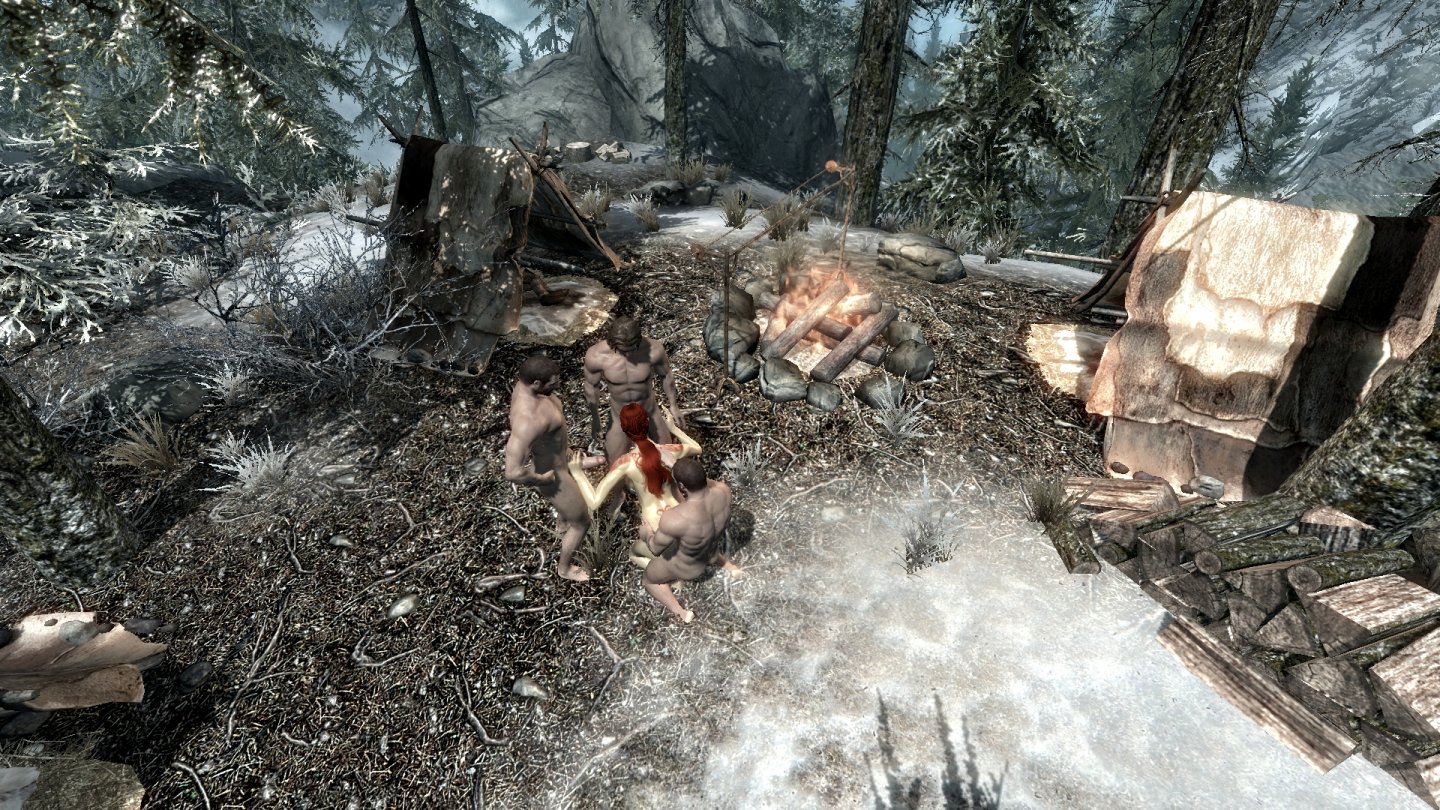 Last picture is just getting thrown in there but isn't of this character.
It is an example of Billyy's invisible furniture animation, the Chair Cowgirl, iirc.