yet even more random shots
---
Here is another random batch of shots, associated comments and generally pointless one liners
Getting ready to mark a tree...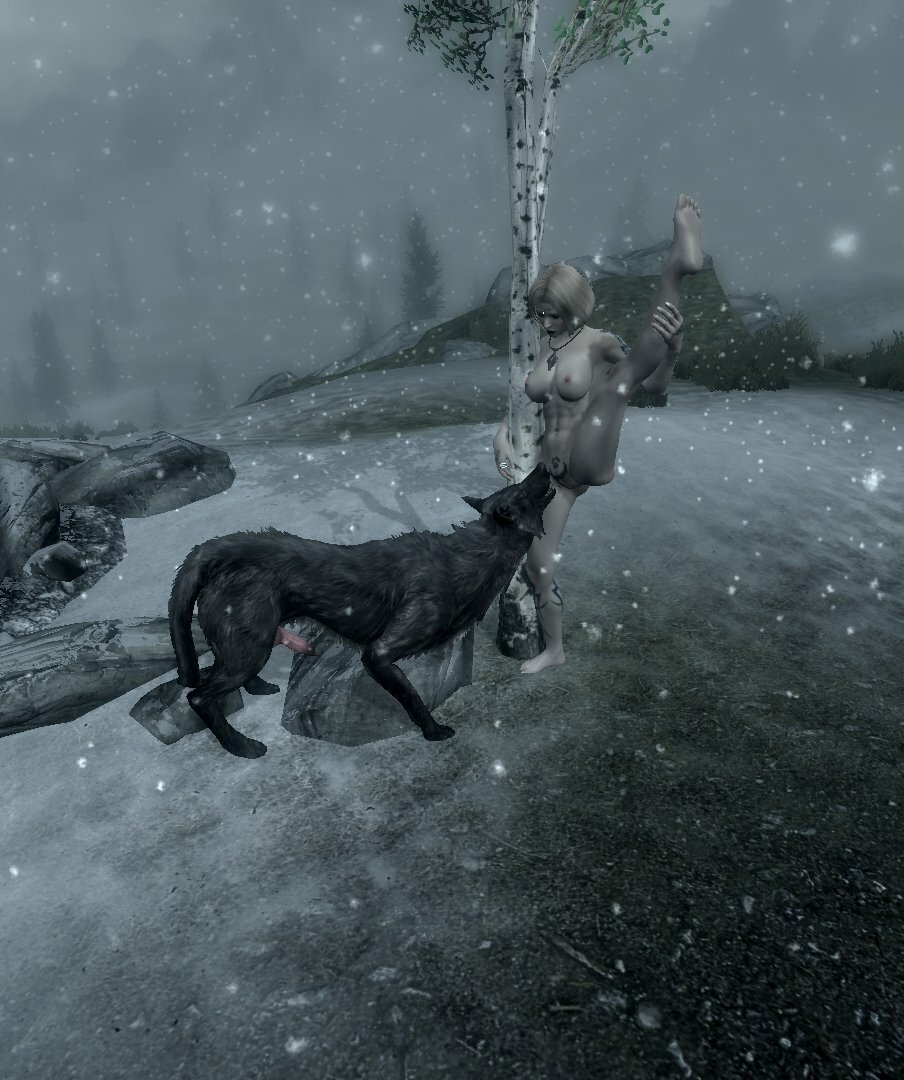 I've heard of dead stiff but ....
Not sure he has a hard on for her or the end of his quest (end of the White Phial quest)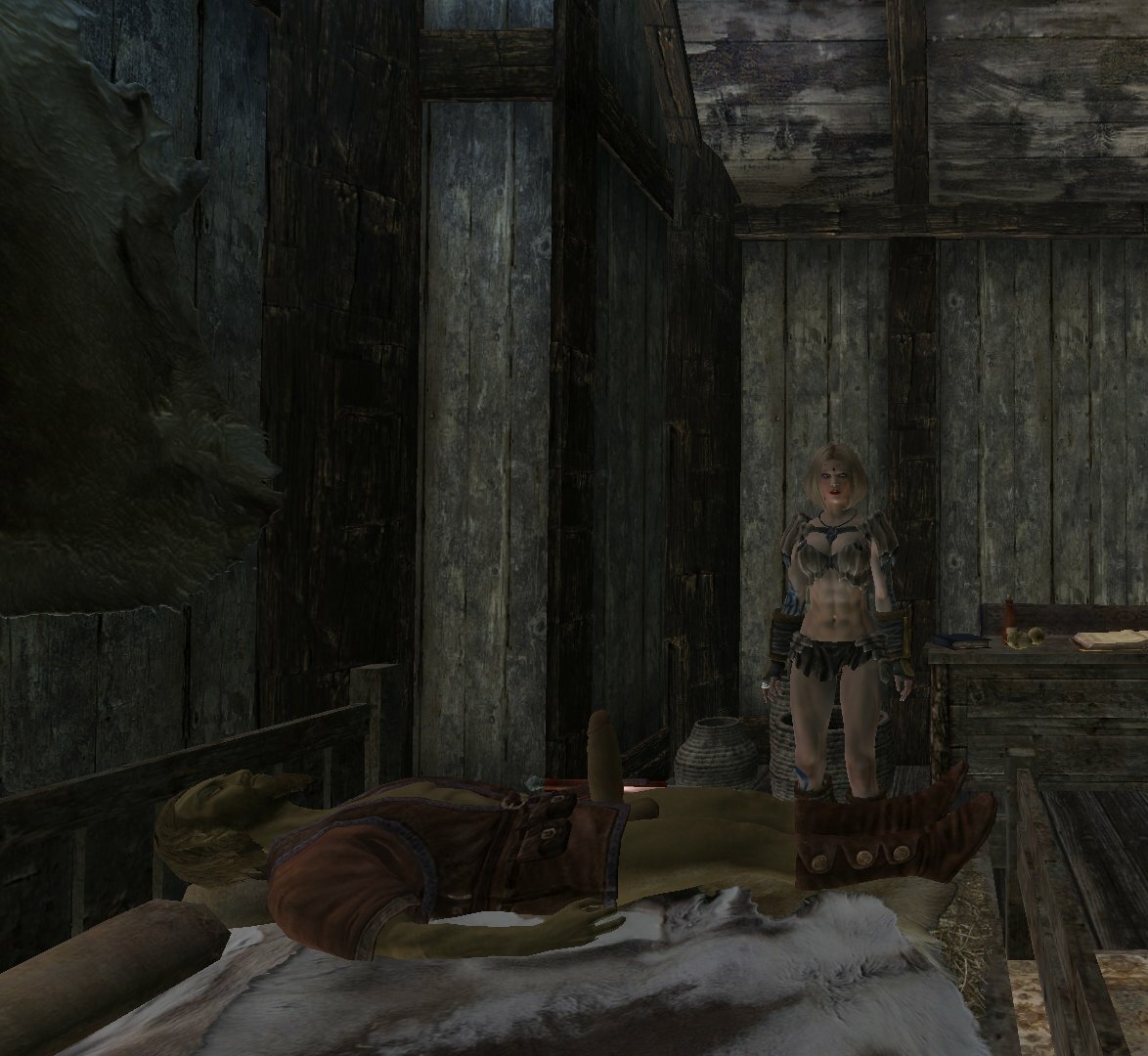 We're really going behind her husband's back...
When you're so depressed that cheating doesn't even wake you up...
Putting on a show and getting ignored can give a woman a complex...
Having a "giant" party...
A 'little' victory celebration...
You take what allies you can, and then take them if you can.
At least he'll have material for new clubs...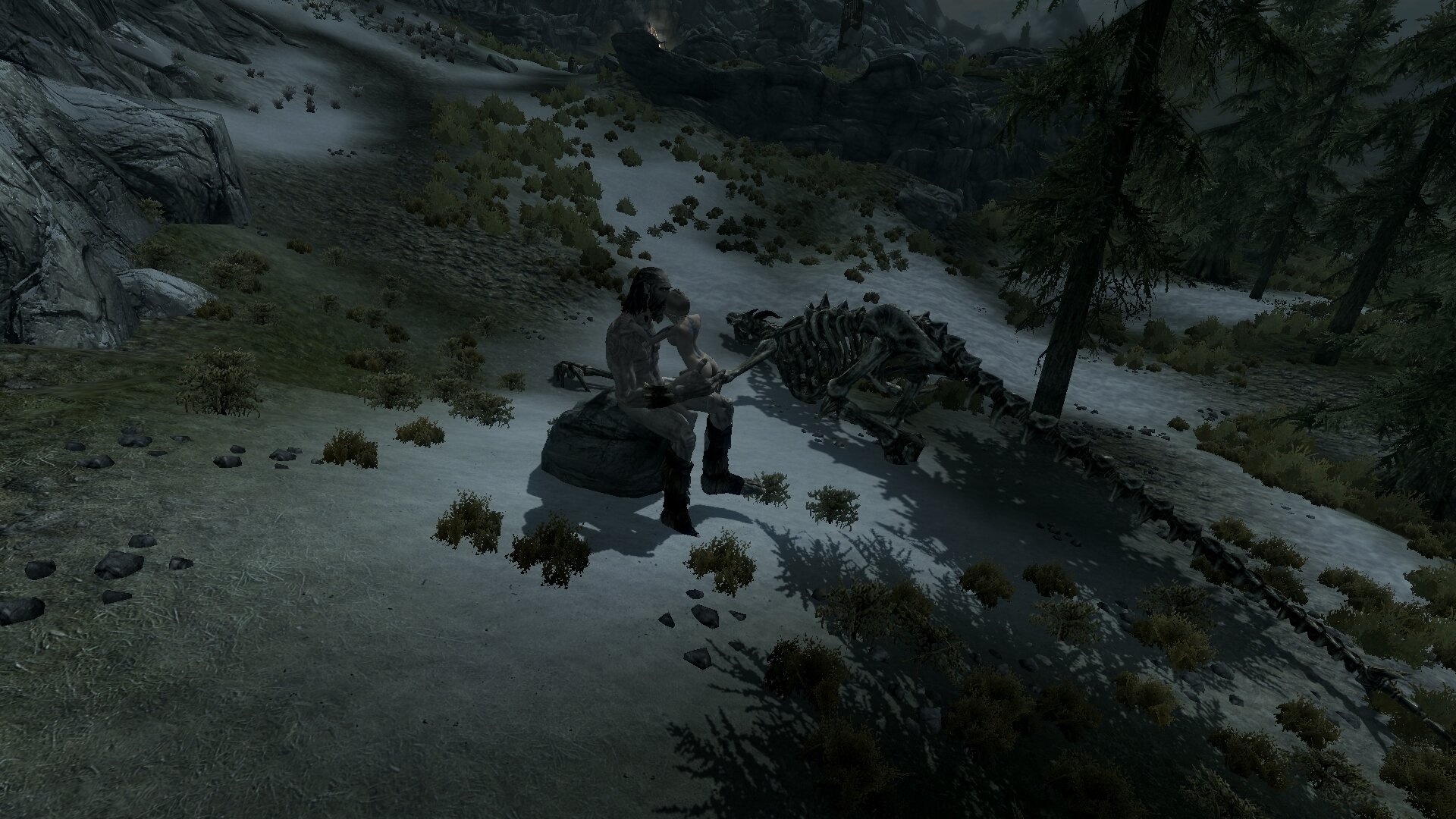 Marveling at the BethSoft AI ...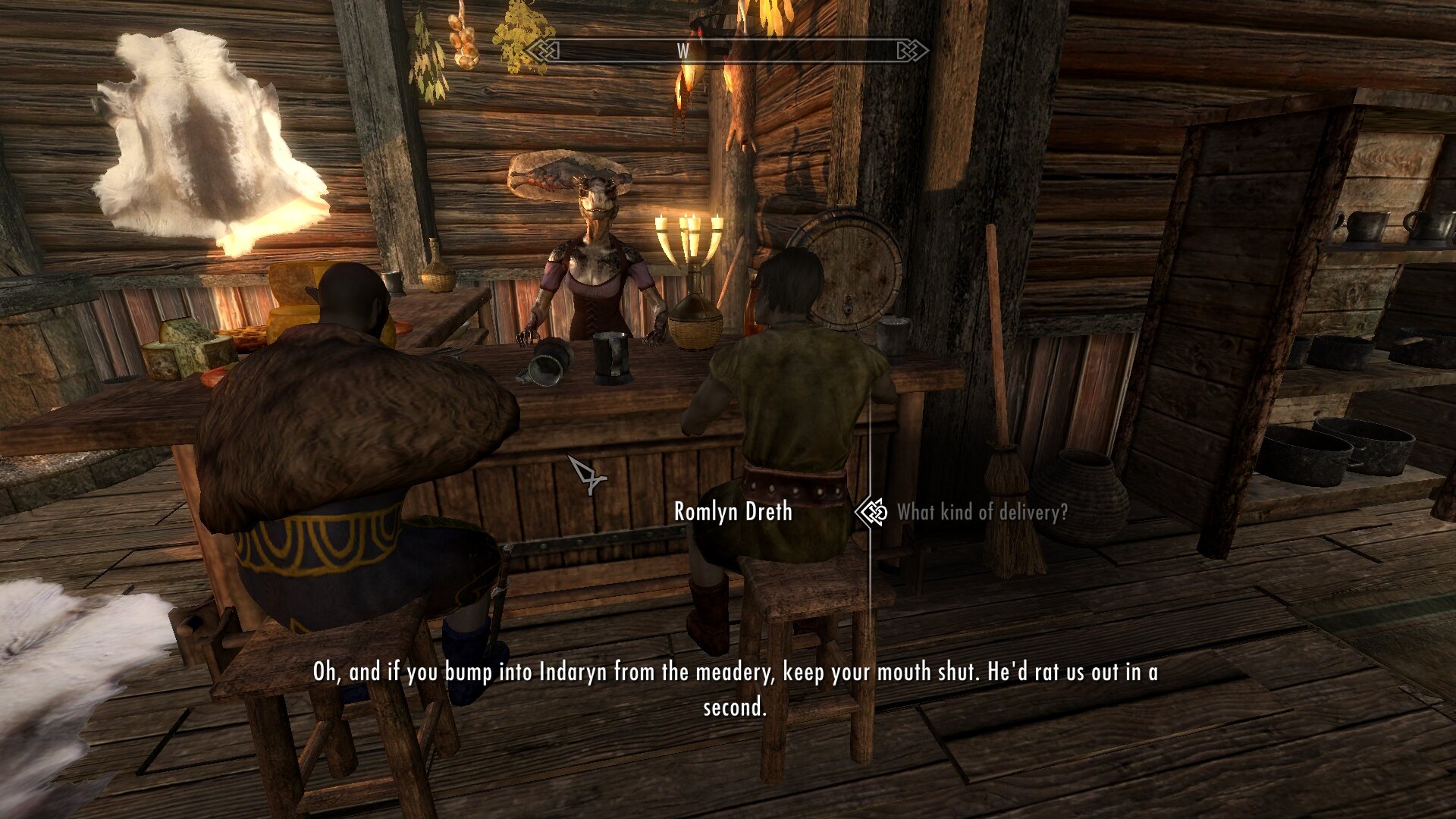 One of a trio of edits/additions I made, this one the Mara Shrine that appears just over the hill from Old Hroldan and Soljund's Sinkhole.  After you kill the wildlife that killed these two eloping lovers their tent and remains are removed and a shrine appears.  I made a new tent and cloned pair of NPCs that will show up, surrounded by the golden glow of the Sovnguard NPCs as a divine ghostly appearance. They don't really do much but sit in the tent or stand at the shrine and it was more practice than anything.