After Martha left for work this day, I went upstairs to train my painting skills.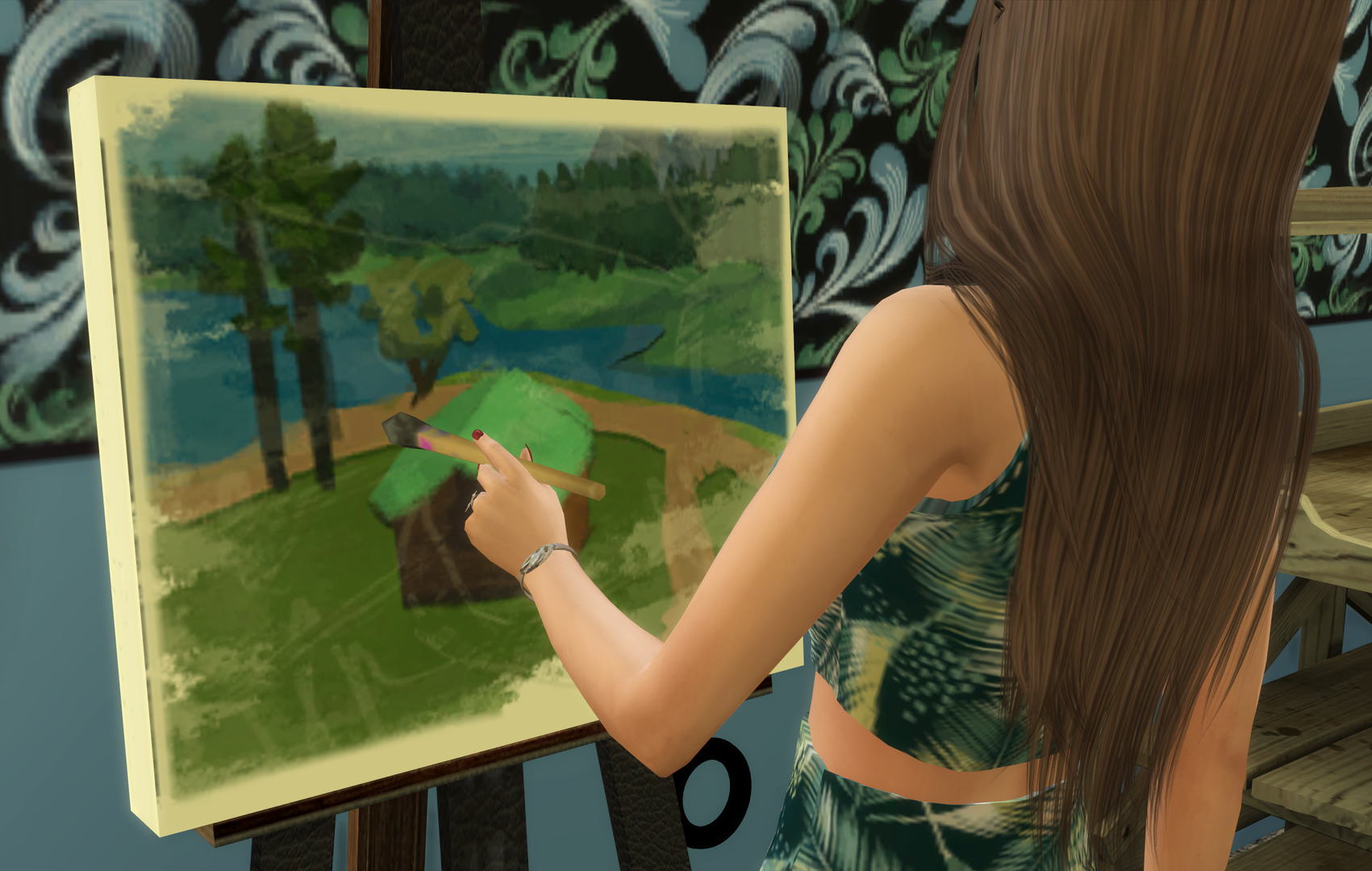 I also started creating some flower arrangements for some extra money.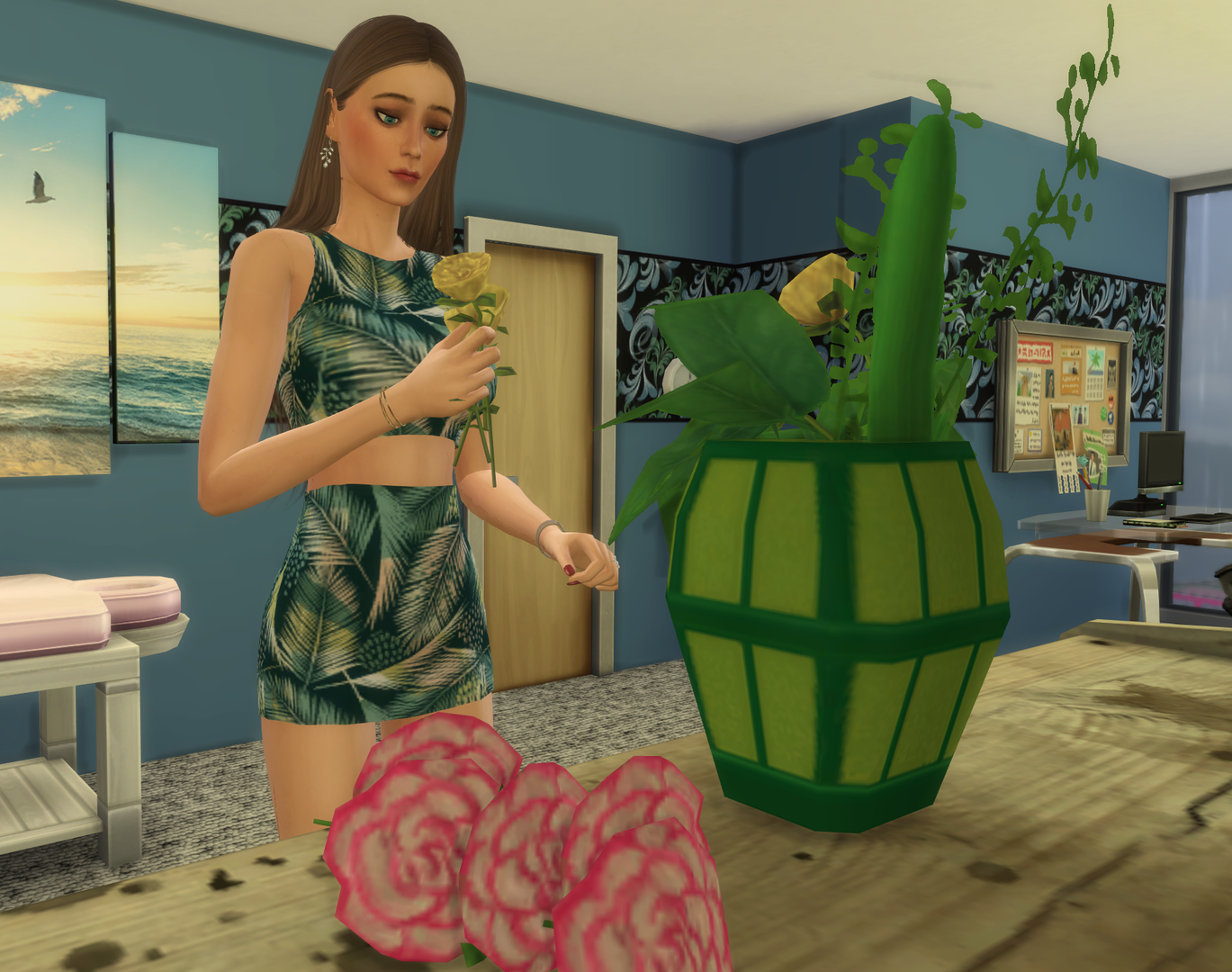 Even though it was weird showing my body to some pervs, it was also somehow appealing.
So, I decided to do another lingerie show for my fans out there.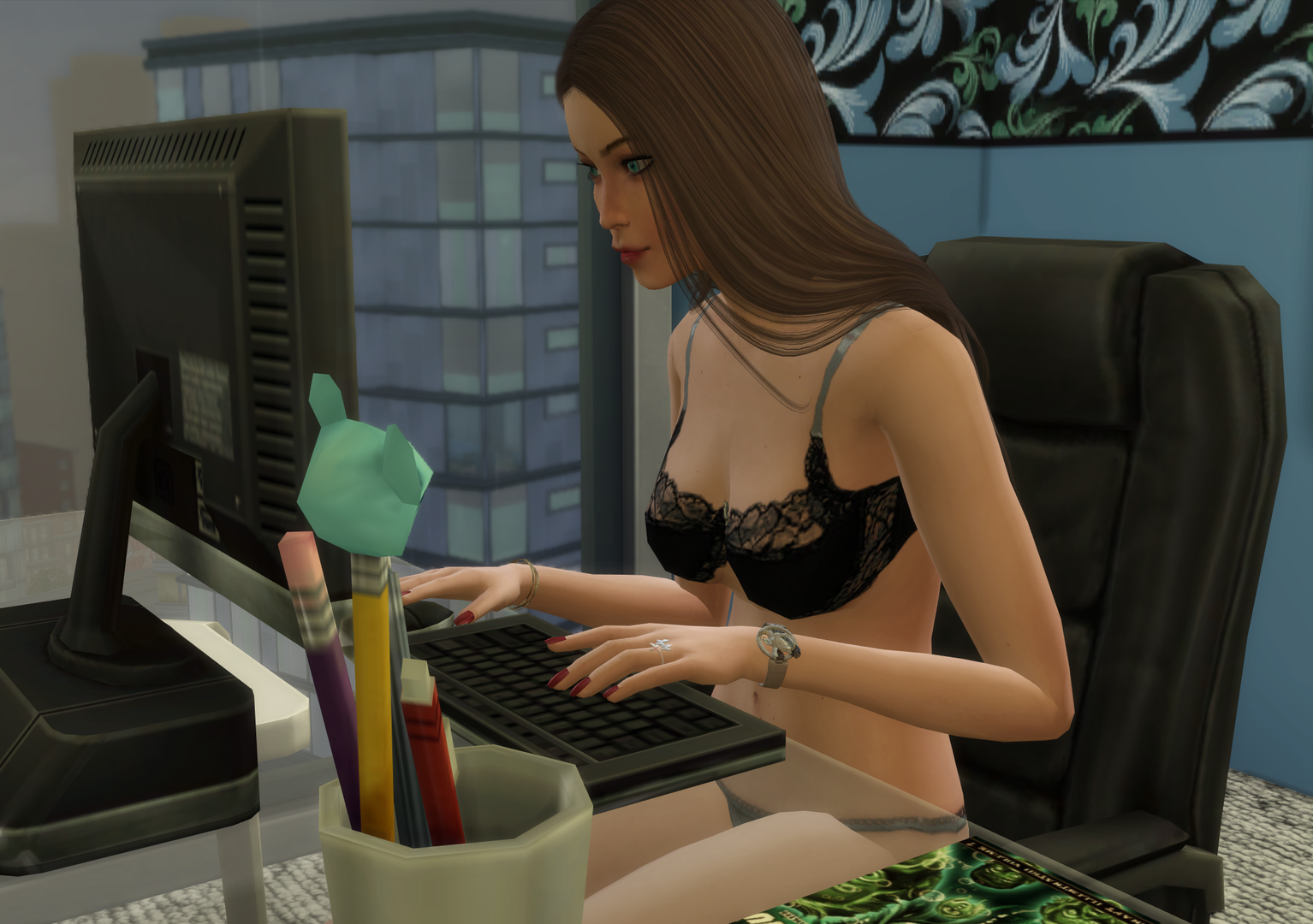 This inspired me playing around with abstract shapes. I had the feeling, painting in lingerie could be my style. I felt so free...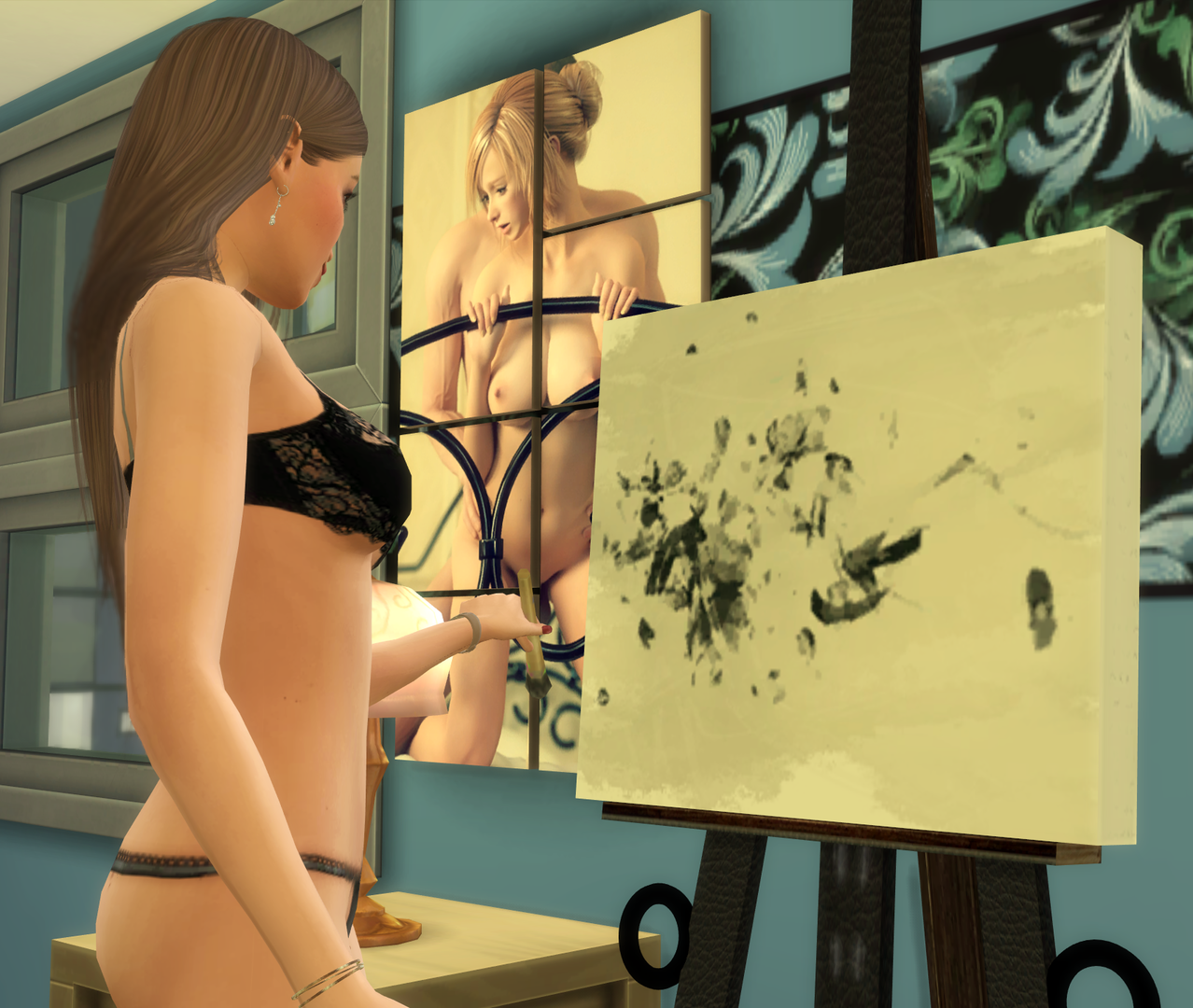 (By the way, have you seen my split act photo already?)
Martha has announced herself for the evening.
I surprised her with a special outfit.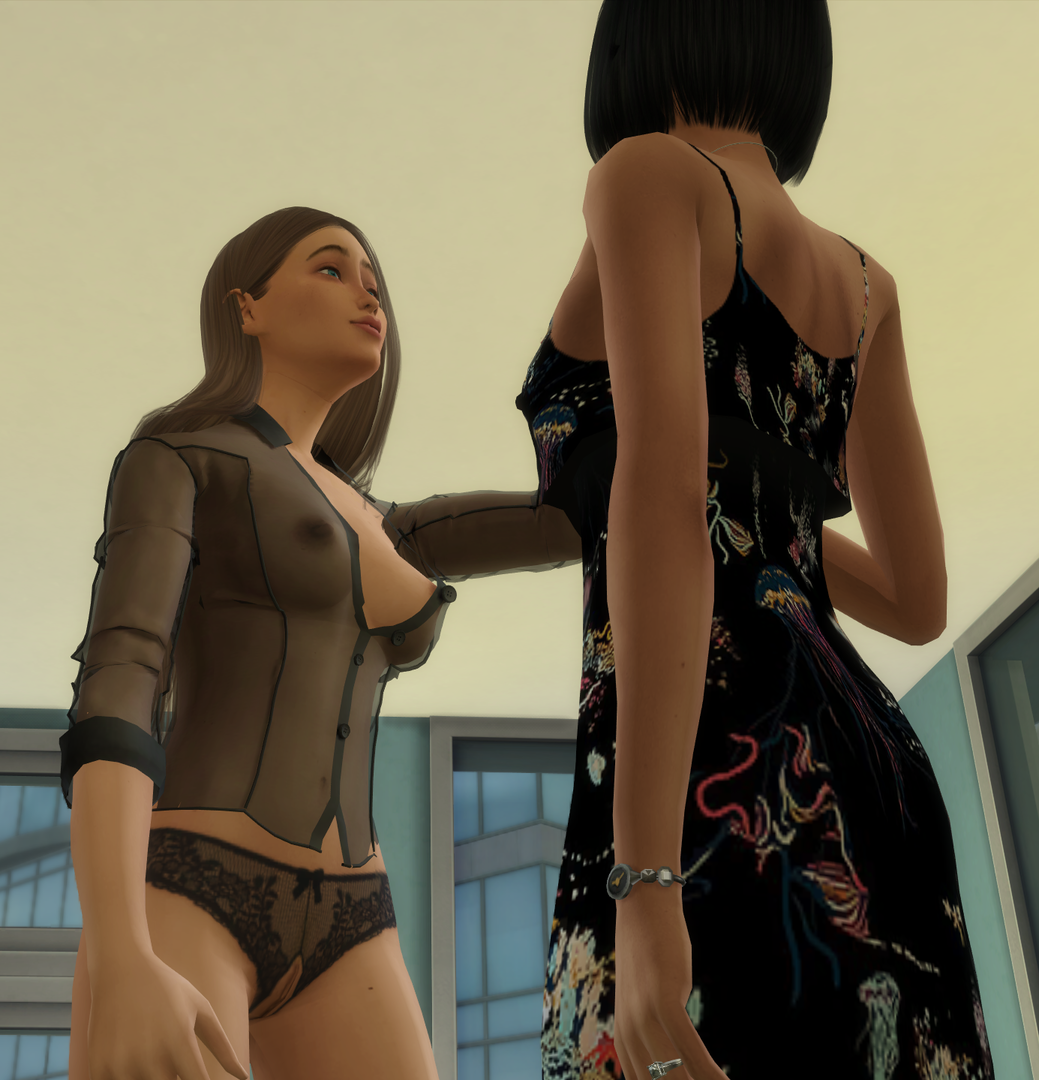 "Surprise!"
"Wow, you are looking gorgeous. What is this?"
"This is for you."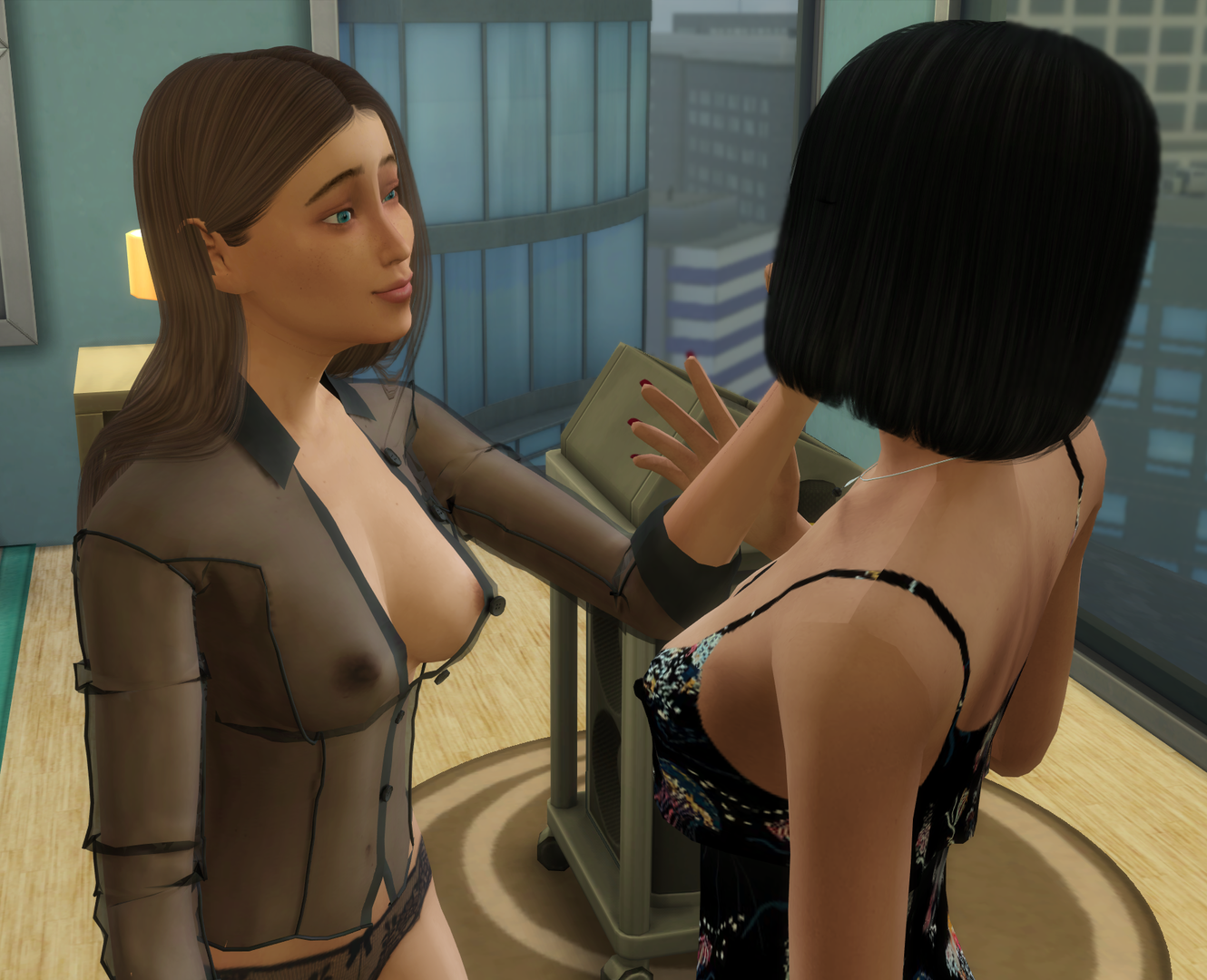 "I want you, Martha, now."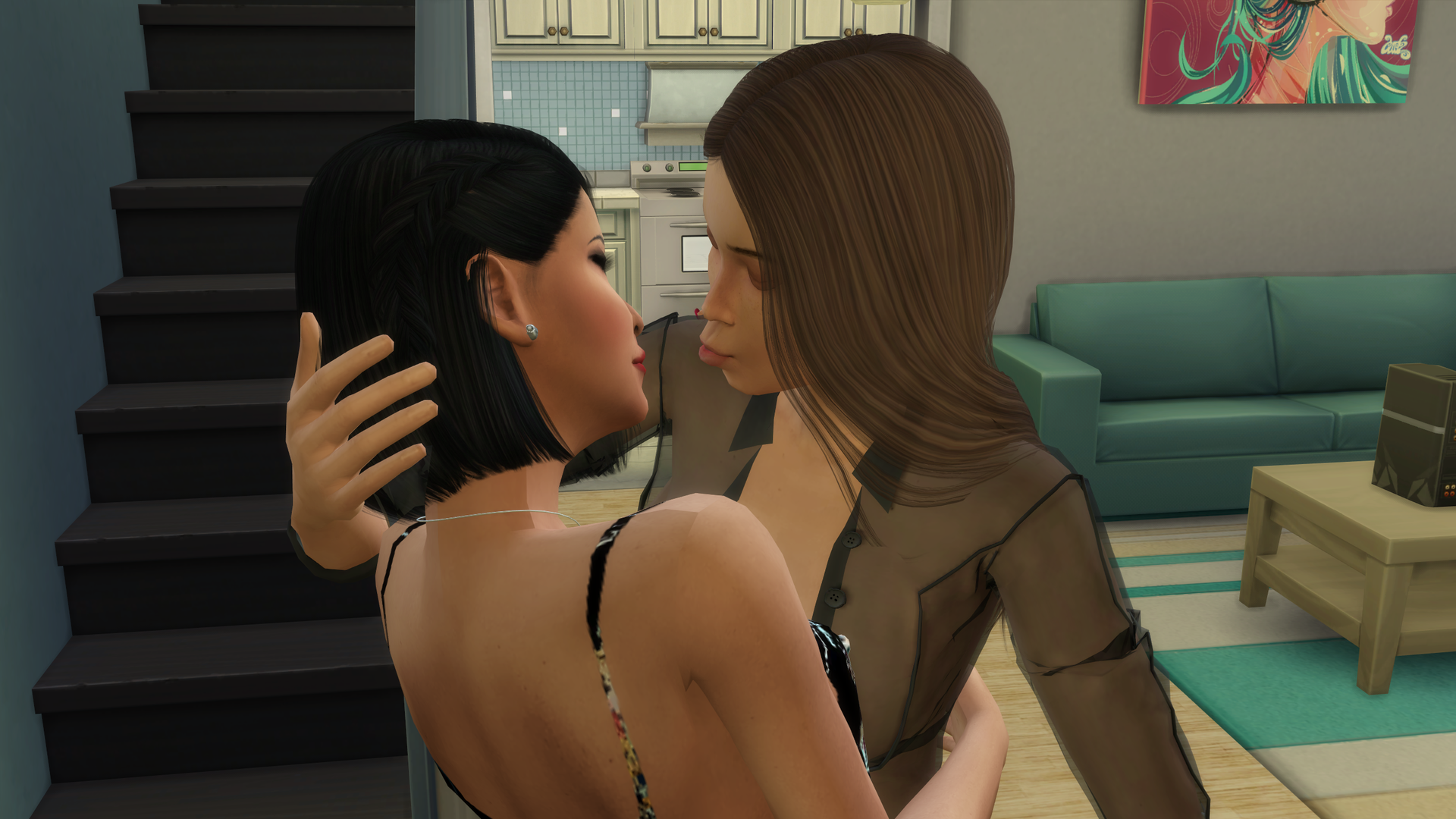 "This is your day, Martha, just relax and let me take care of you."
We went upstairs and I gave her a special massage.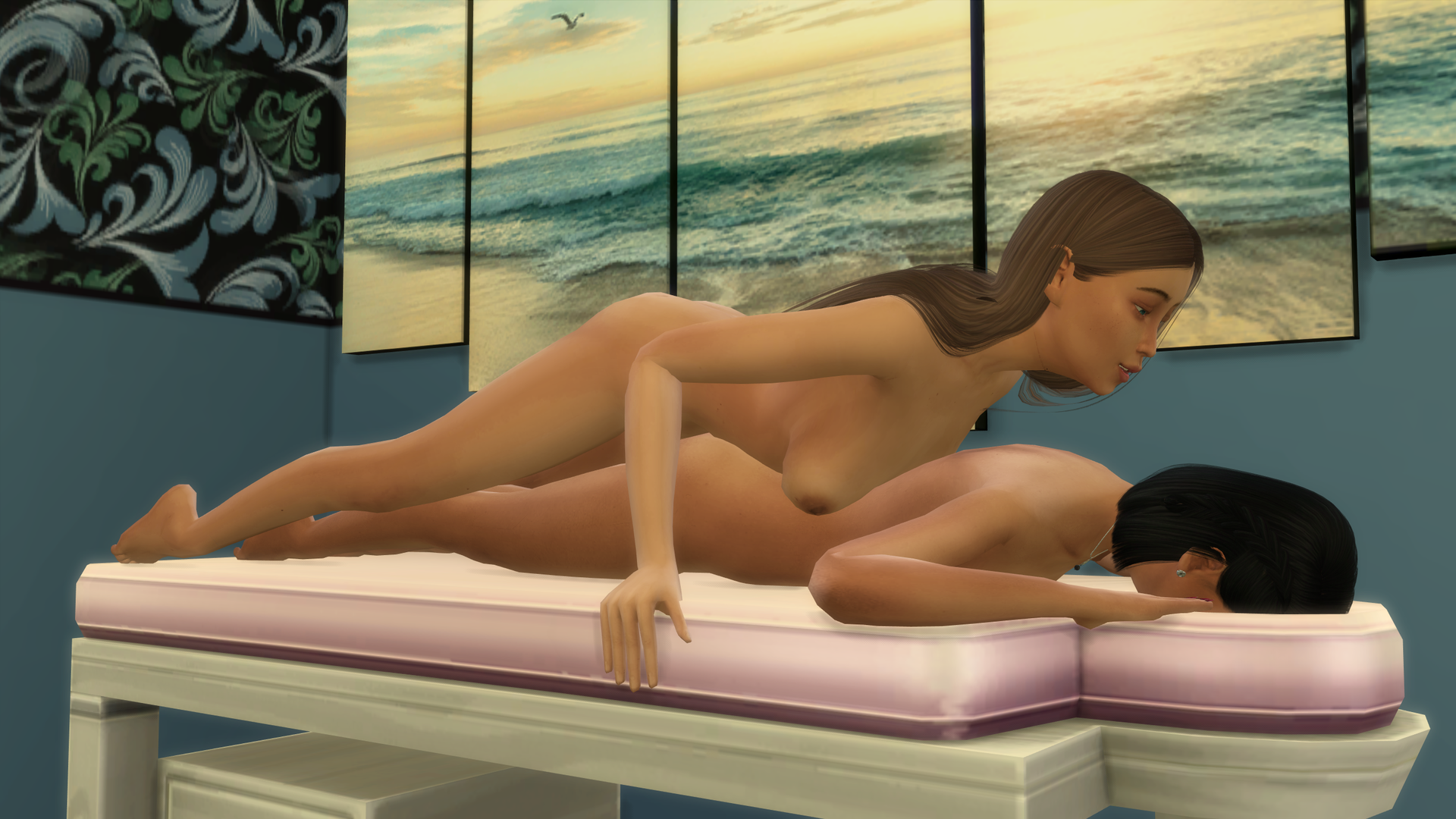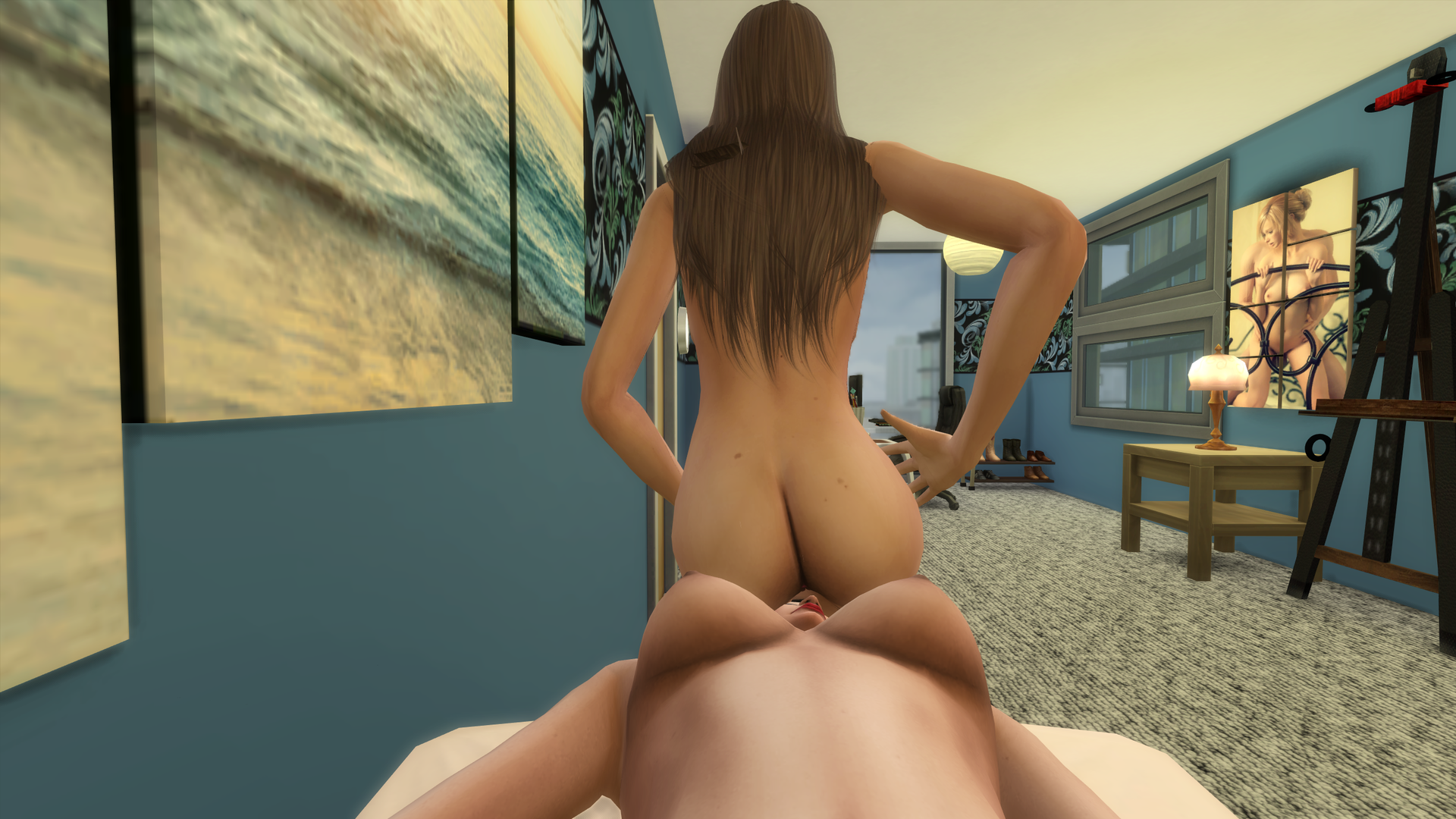 Then I started to lick her.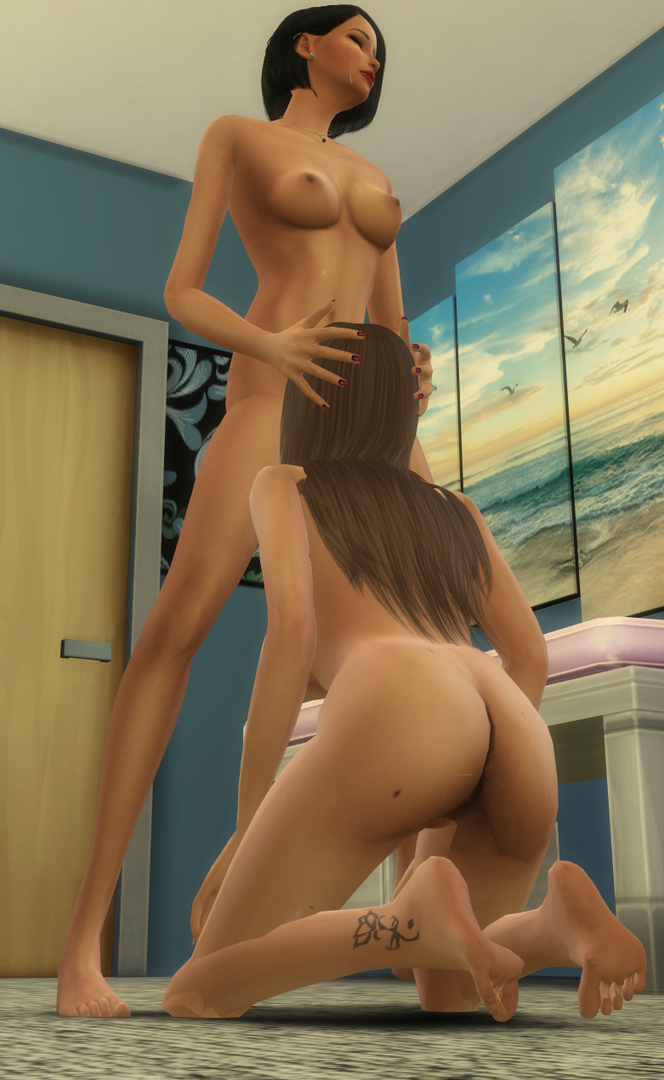 She got so wet that I could let her juice drop into my mouth like dew from a leaf.
We proceeded with rubbing our pussies against each other.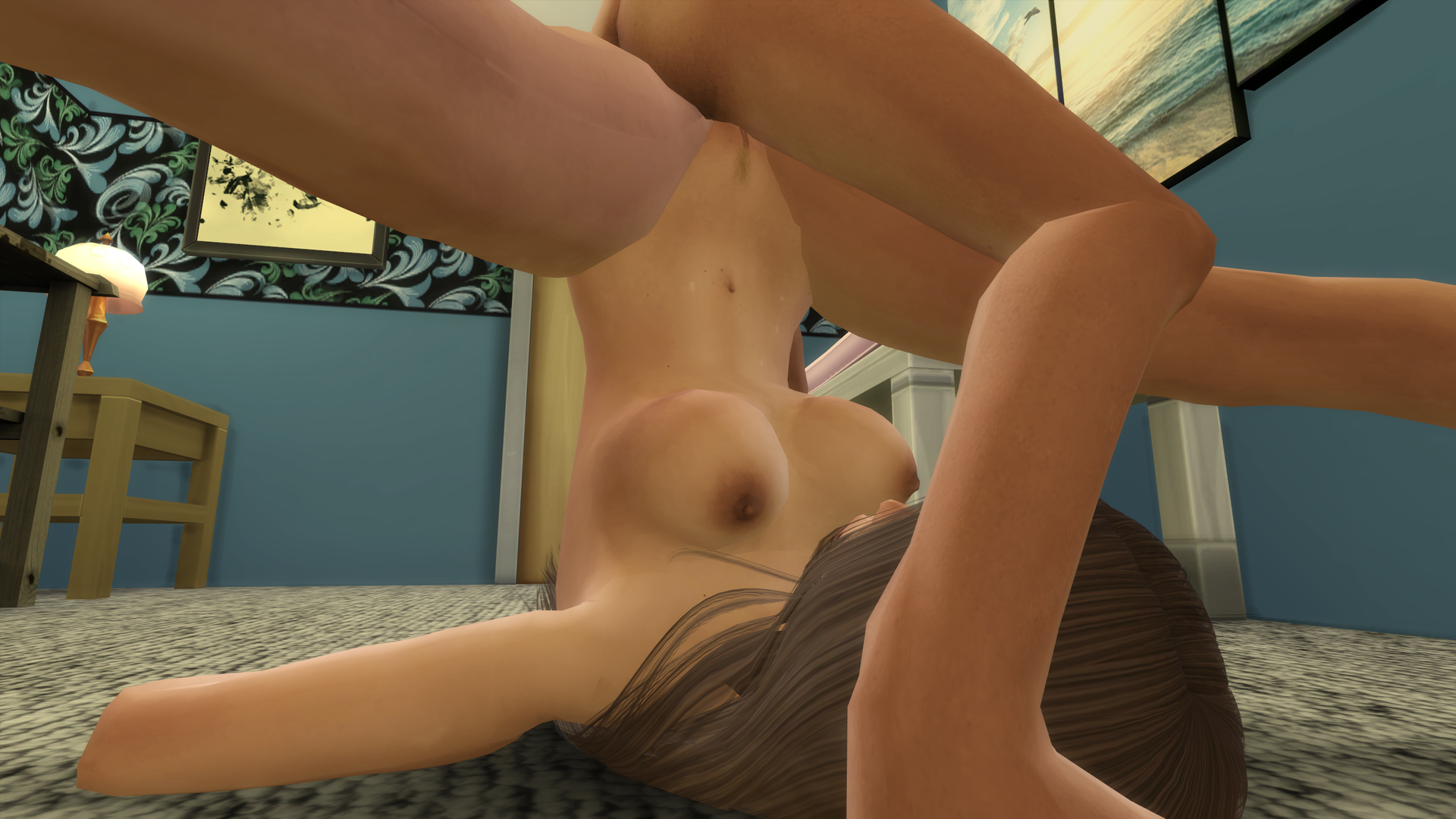 We finally came together (but I was pretty sure that was not the first time she came this evening).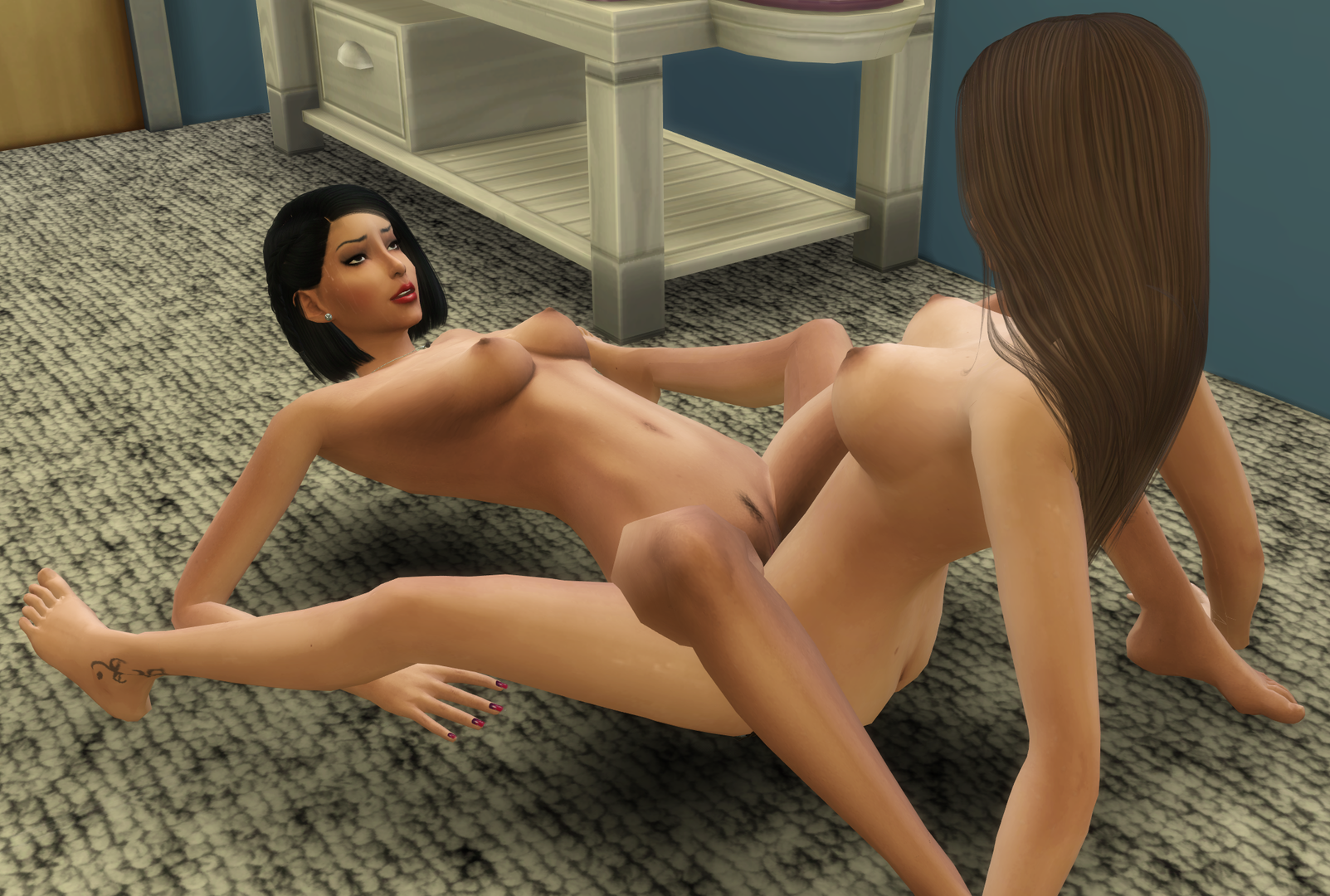 Later in bed...
"That was a nice surprise, I am so thankful you brightened my day."
"After I was so stupid not talking to you about my true feelings, I felt I need to compensate this."
"I would say, it was a success." smiles
"So, how was your day at the set?"
"It was very stressful, the director is an idiot. I am pretty sure he will ruin the production with his insane penchant for perfection. But you helped me forget this idiot for a while." smiles
"By the way, I noticed that you removed your synthetic lashes. I love it, it emphasizes the natural beauty of your eyes."
"Oh, thanks. So, you think I should get rid of them permanently?"
"That's definitely a yes!"
The next days passed fast like hell. I tried to find my painting style and made some money with selling flower arrangement and on the adult chatting platform.
Most of the evenings I met with Martha and had a great time with her.
I decided to follow Martha's advice and did not use the synthetic lashes anymore.
Finally, it was time for my first day at work.
The gallery I was working for was called "Caleido Art Center" and located in the art district of San Mayshuno.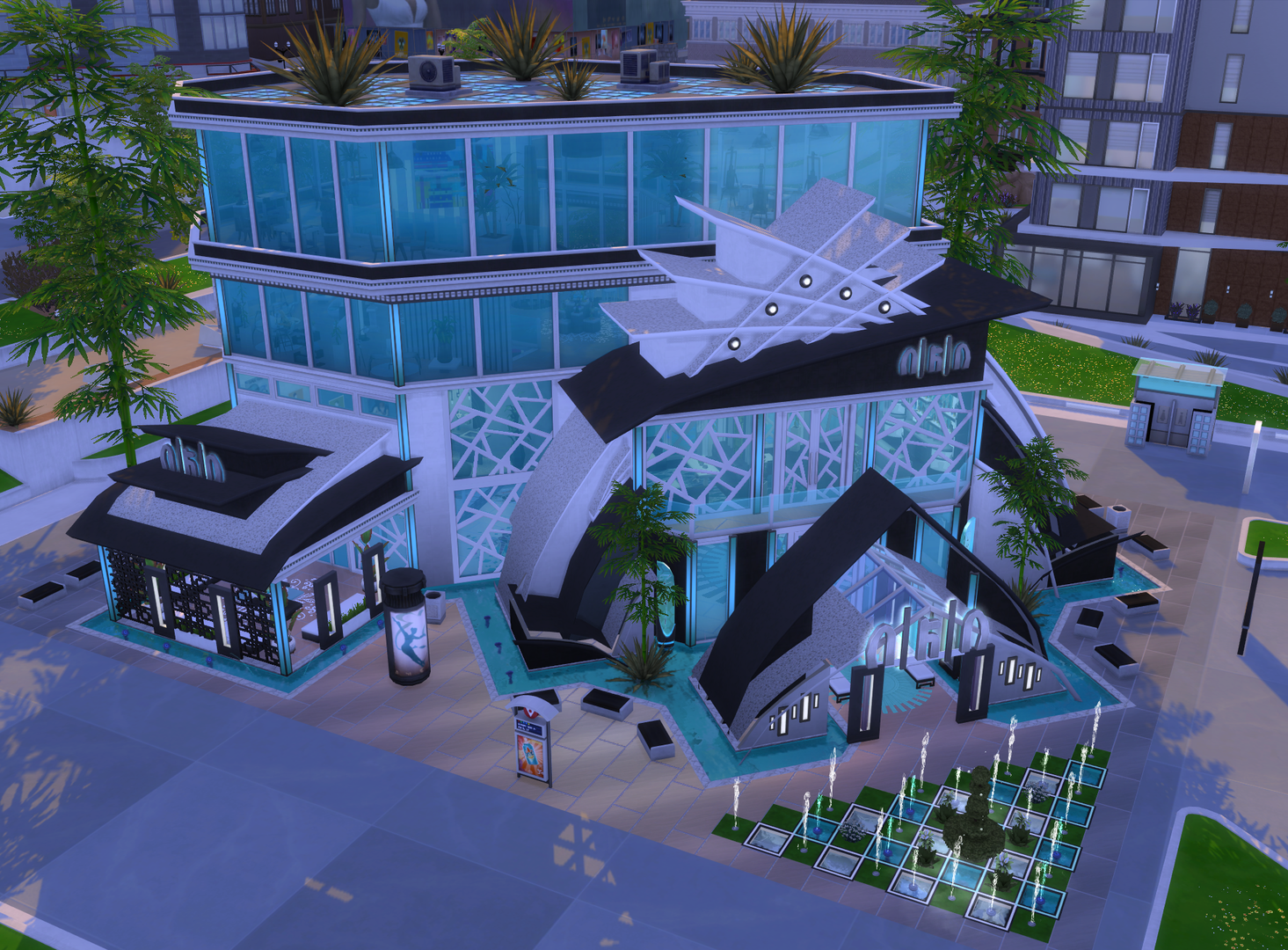 My new boss Gillian Baker awaited me.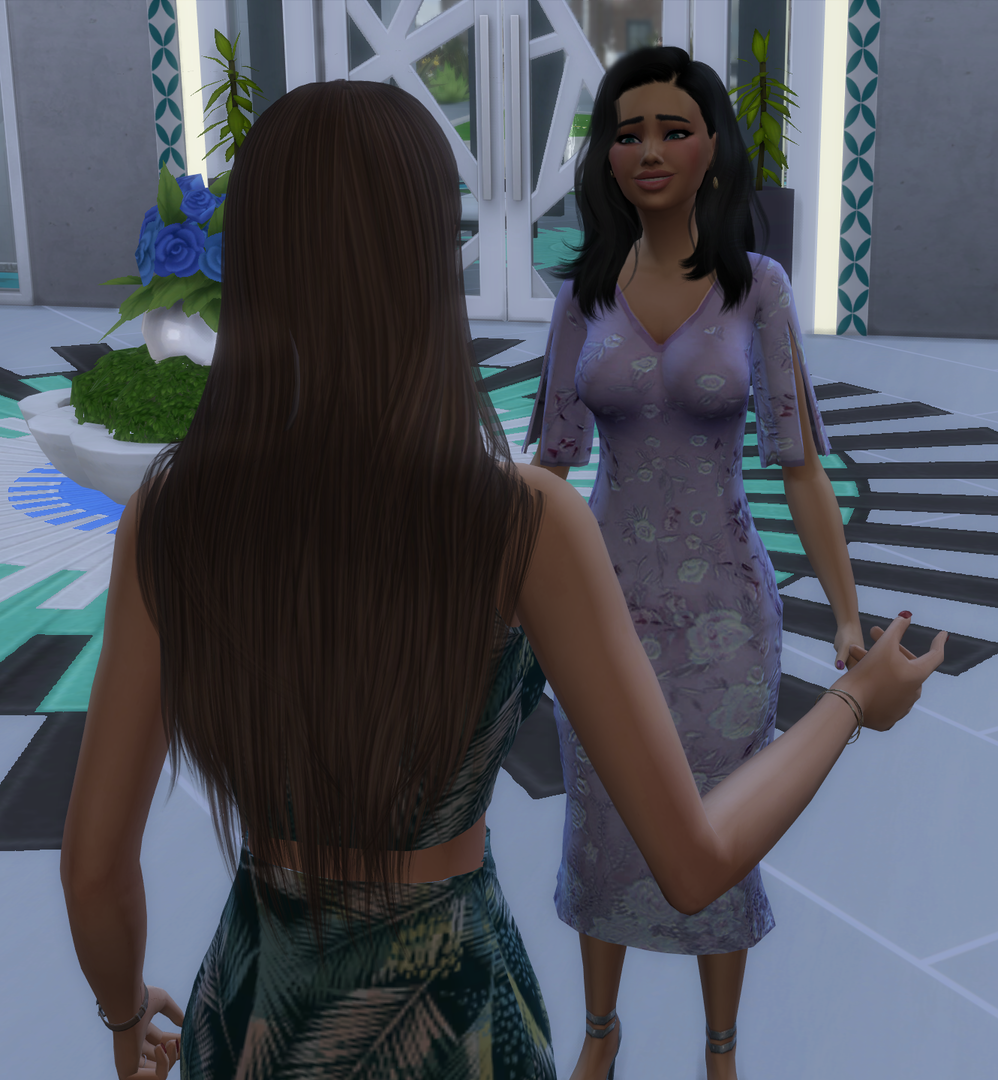 She encouraged me to take a look around and get used to the paintings and art in the gallery and chat with the visitors later.
I did so...
There were many interesting paintings around, I instantly felt the inspiring waves flowing around the halls.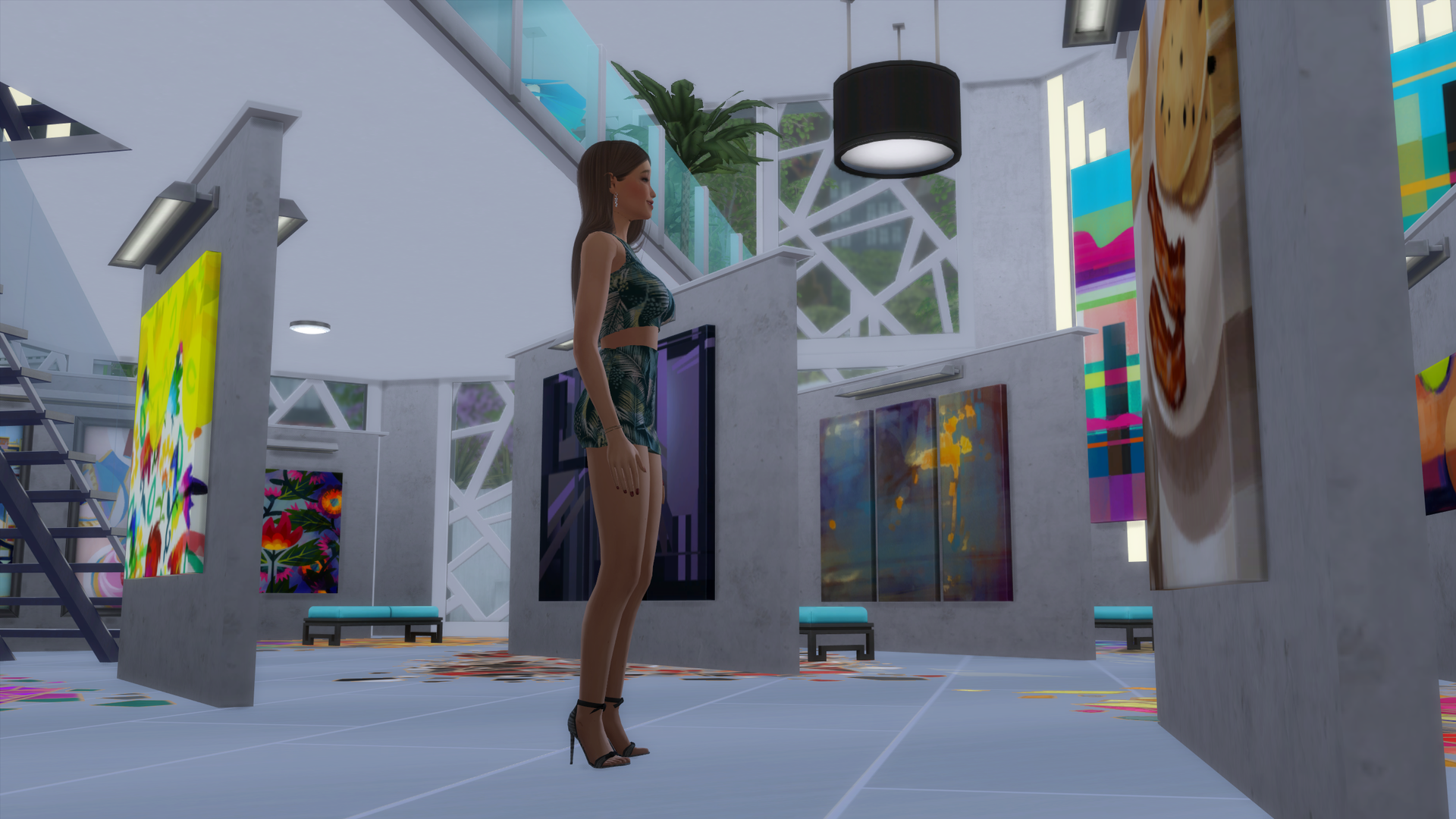 I especially liked this painting of flowers.
It had so rich colors and spread out waves of warmth and joy.
Some hours later, the gallery opened and the first visitors came.
I did not yet knew much about the paintings and art in the gallery, but I met lof of interesting people. I had the feeling that San Mayshuno is a city full of art lovers.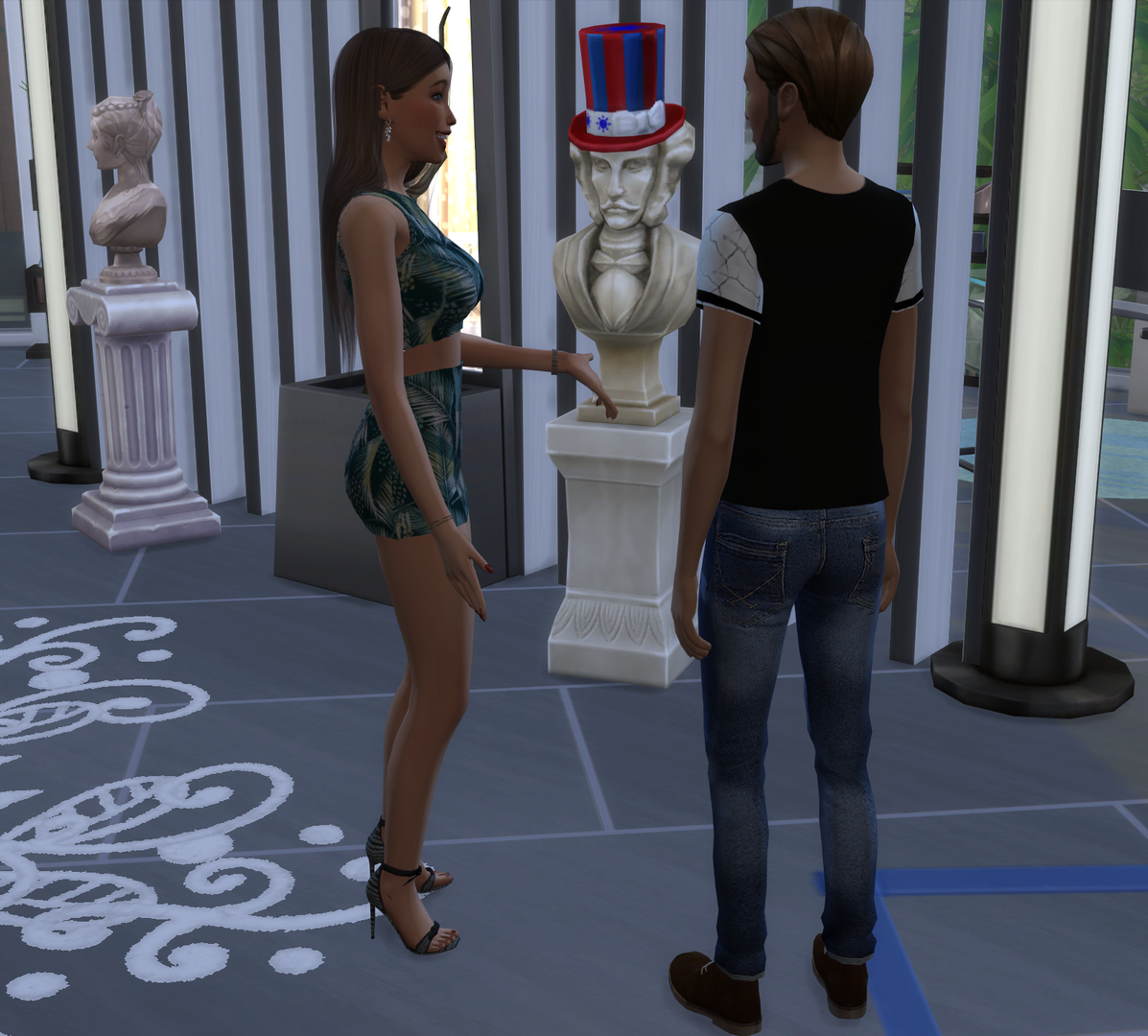 In the evening, some of the visitors started a street art painting together.
It was so fun talking with them about their inspiration.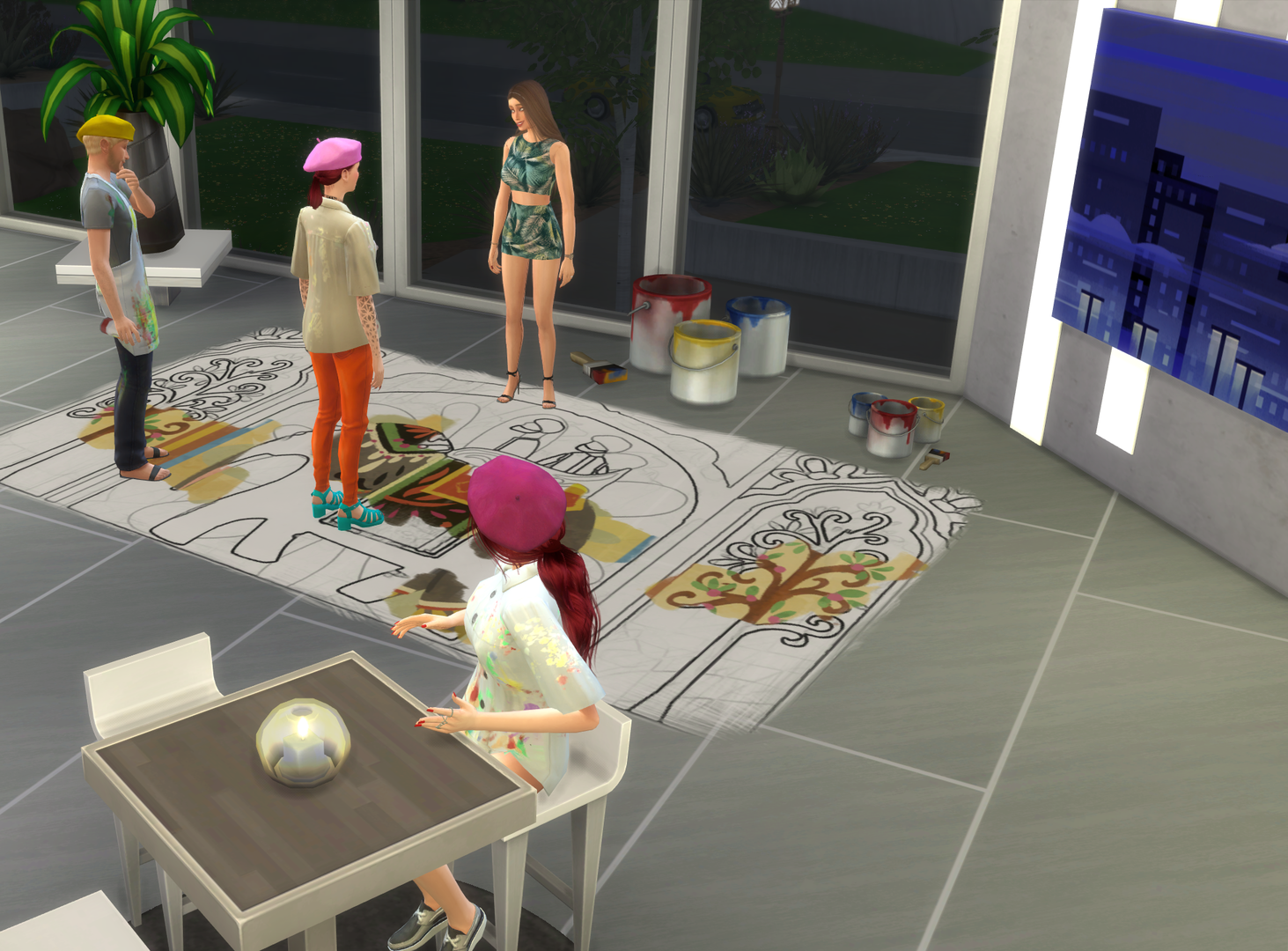 I went home with a great feeling.
It seems I already found the perfect place for me to work at.
The next days at work were also great. During my first week at the new job, I learned more about art then ever before in my life. Also I helped finishing the street art painting, it was so much fun. I loved the job, and I enjoyed my life.
Martha and I did not meet every evening, but the time together with her was also wonderful, even if she was stressed from work very often.
The next weekend came and I went out jogging on the early Saturday morning.
It was a wonderful and sunny day.
But it seemed that the last days were too good and faith wanted to bring me back to the ground.
I bumped into Jason once again.
This time it was not so easy to fend off his advances.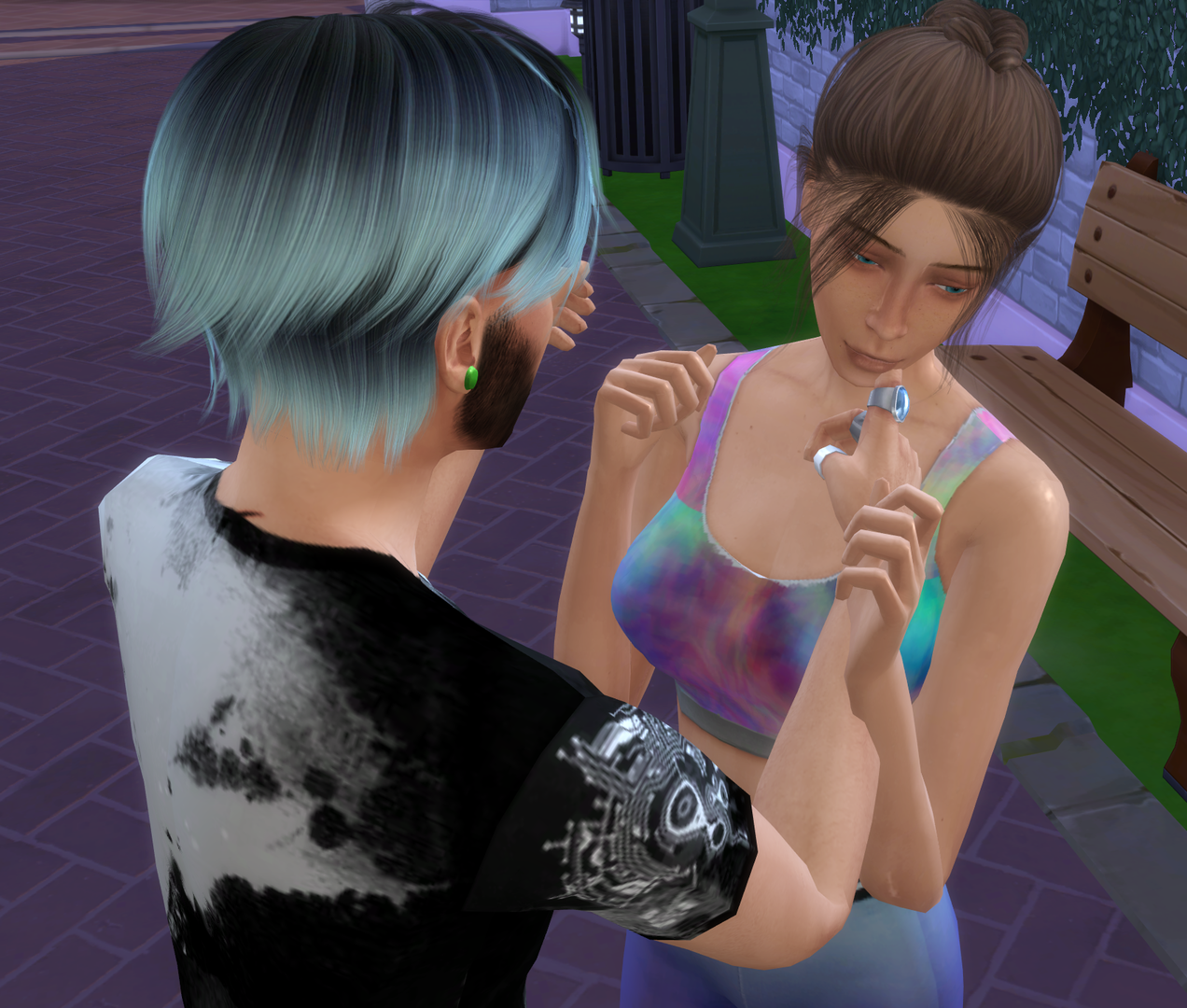 "Hey beauty. So nice to see you again. Have you thought about us?"
"There is no "us", Jason, don't do this."
He smells of alcohol again...
"Come on, we are the perfect couple."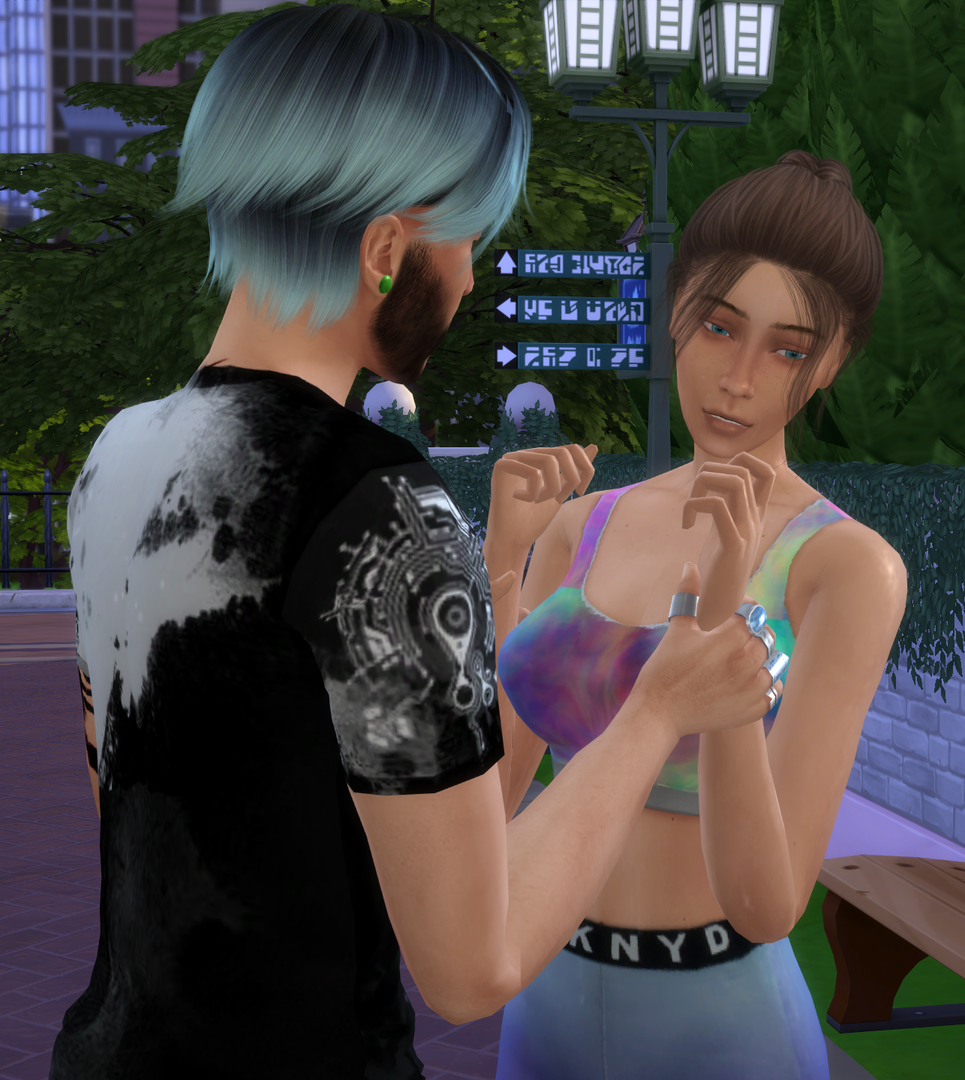 "No, Jason, leave me alone."
"I know you want me, I have seen it in your eyes. But if you won't admit, I will take what is mine."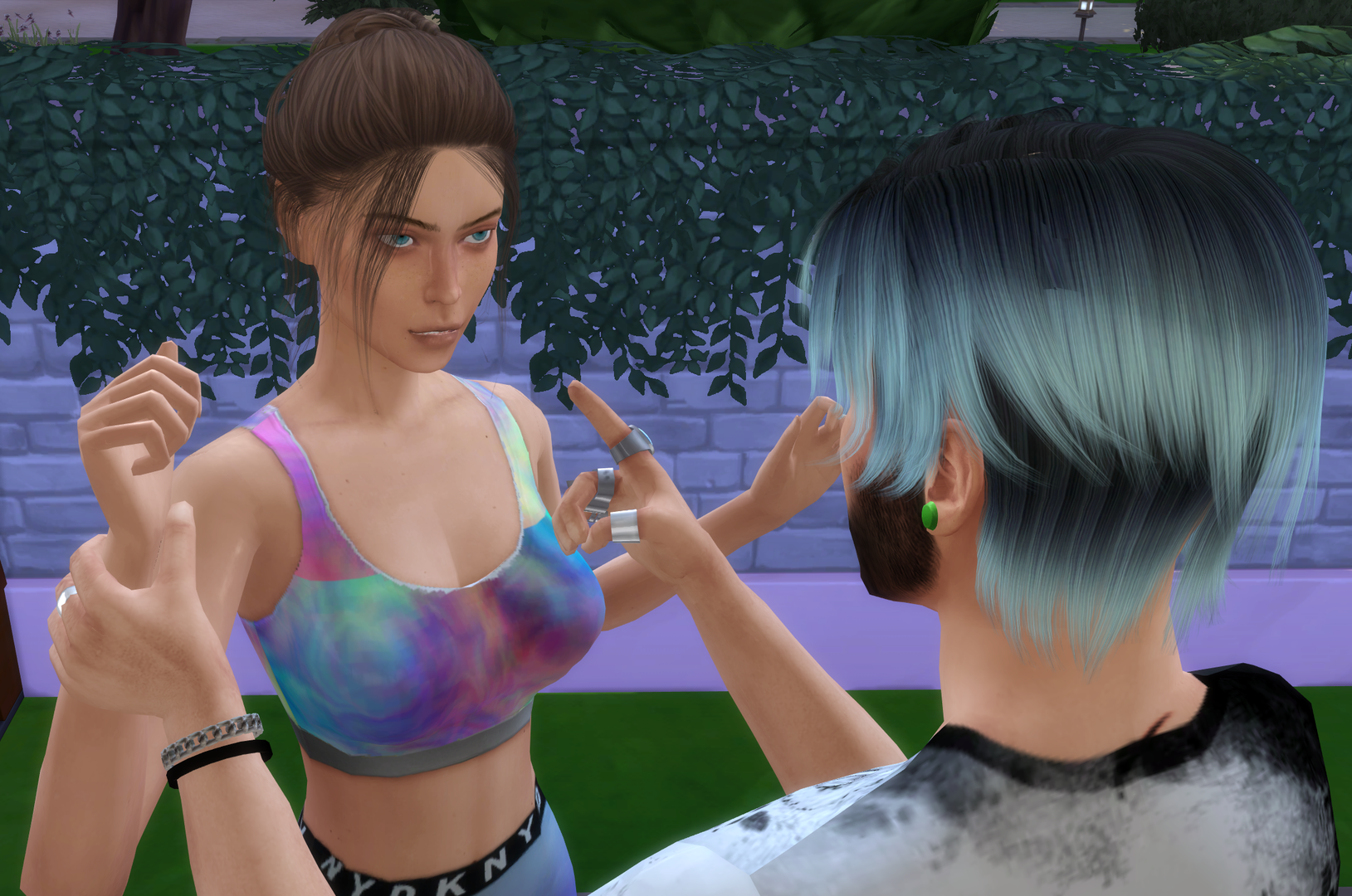 "Jason, you are scaring me, leave me alone!"
Why isn't there someone around to help me, oh my god, what should I do...
"Rrrrrgha, you fucking bitch, now you get what you deserve!"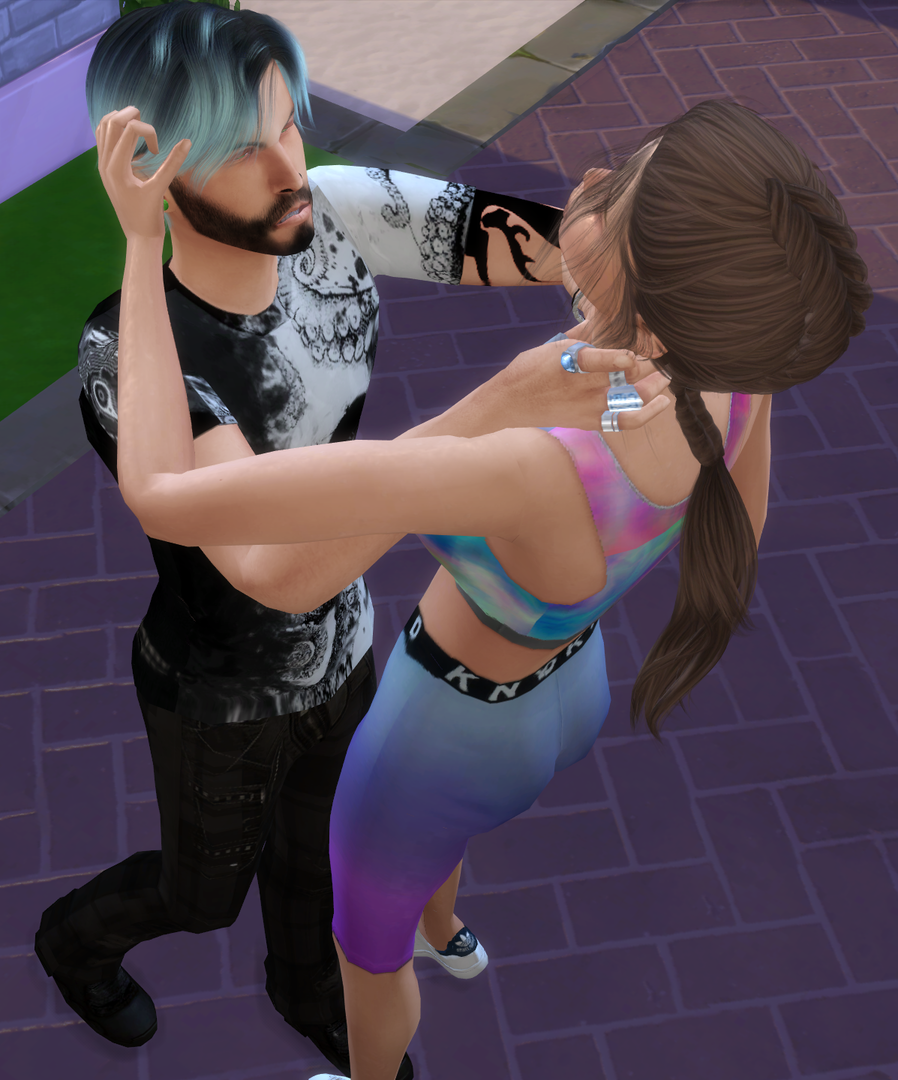 "Nnnno... Jason... you... are... hurting me."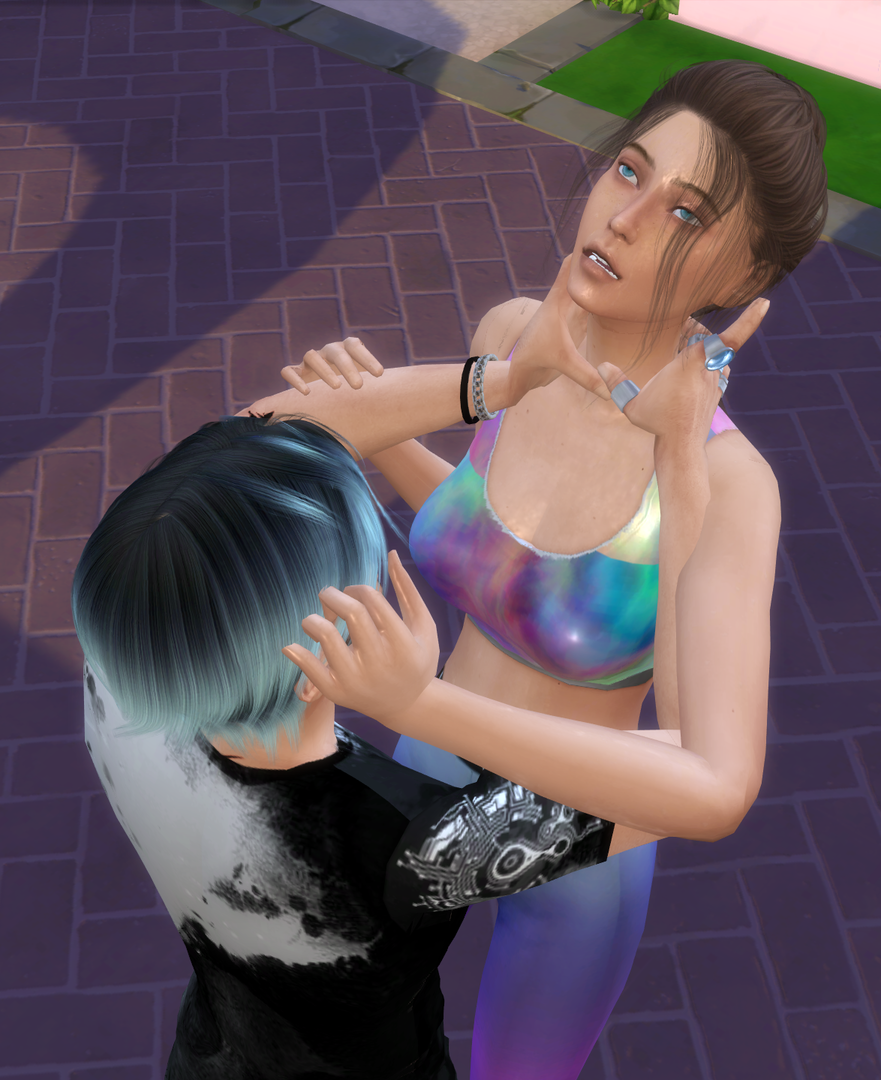 "Gggcchhh, HELP ME... someone..."
"Shut up bitch... and enjoy..."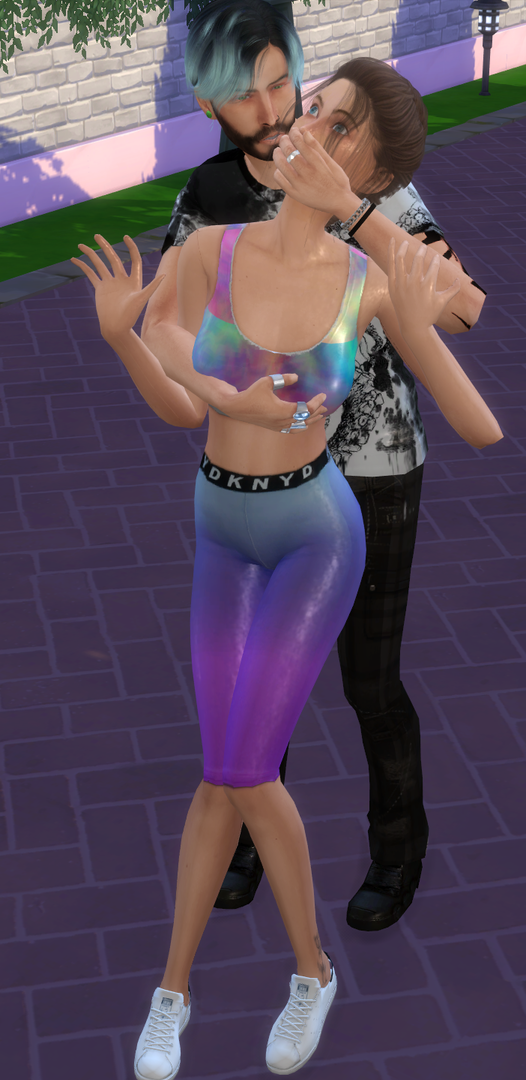 I don't know how, but somehow I managed to escape and run away. Thank god I was faster than him...
Dissolved in tears and pure panic, I arrived at home.
Thankfully, Martha was at home.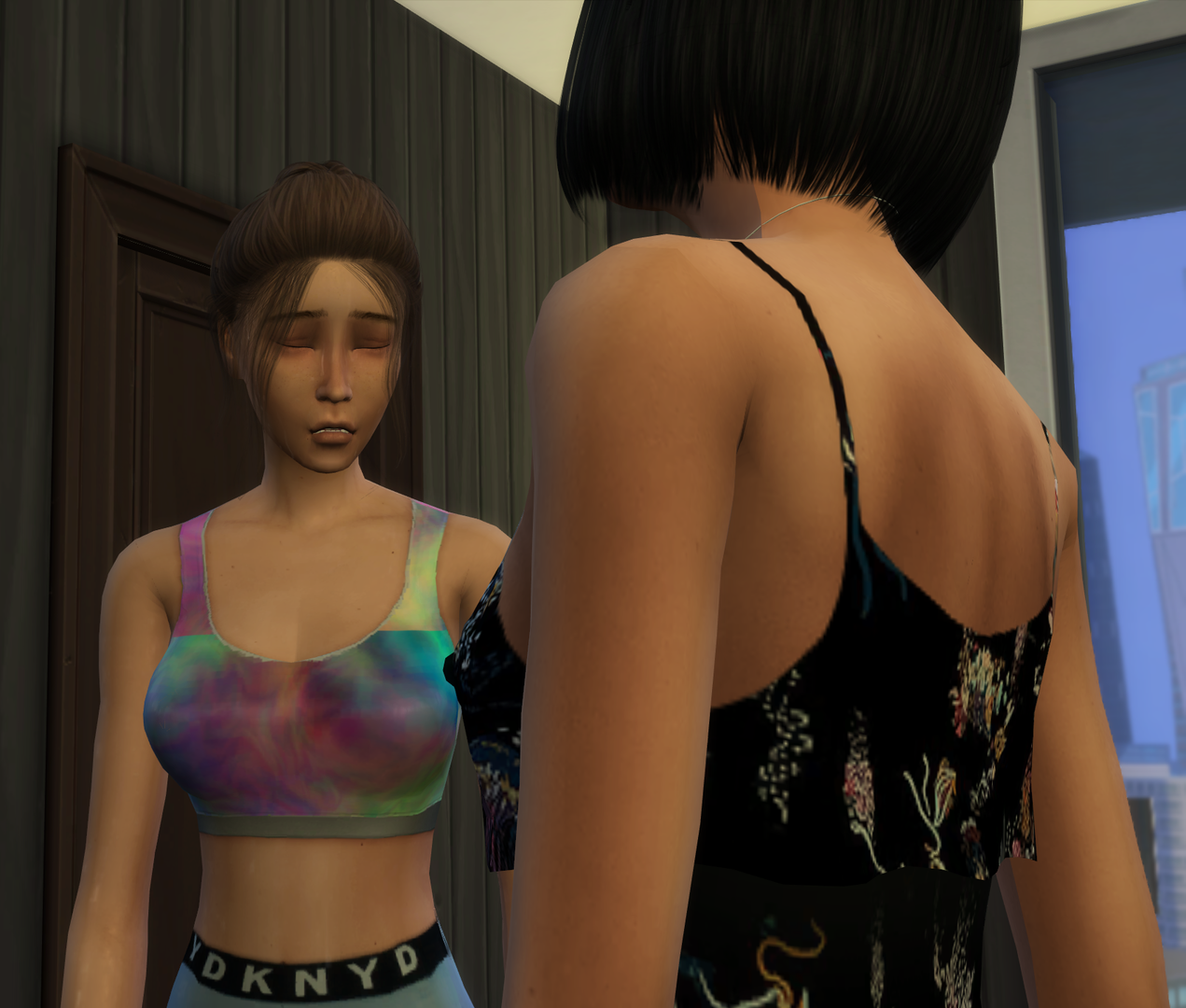 "Martha."
"Sandra! You look terrible. What happened?"
"Jason..."
"Oh my god, did he..."
"Almost..."
"Fuck, let's go inside..."
"Tell me everything..."
So I did...
Later that day...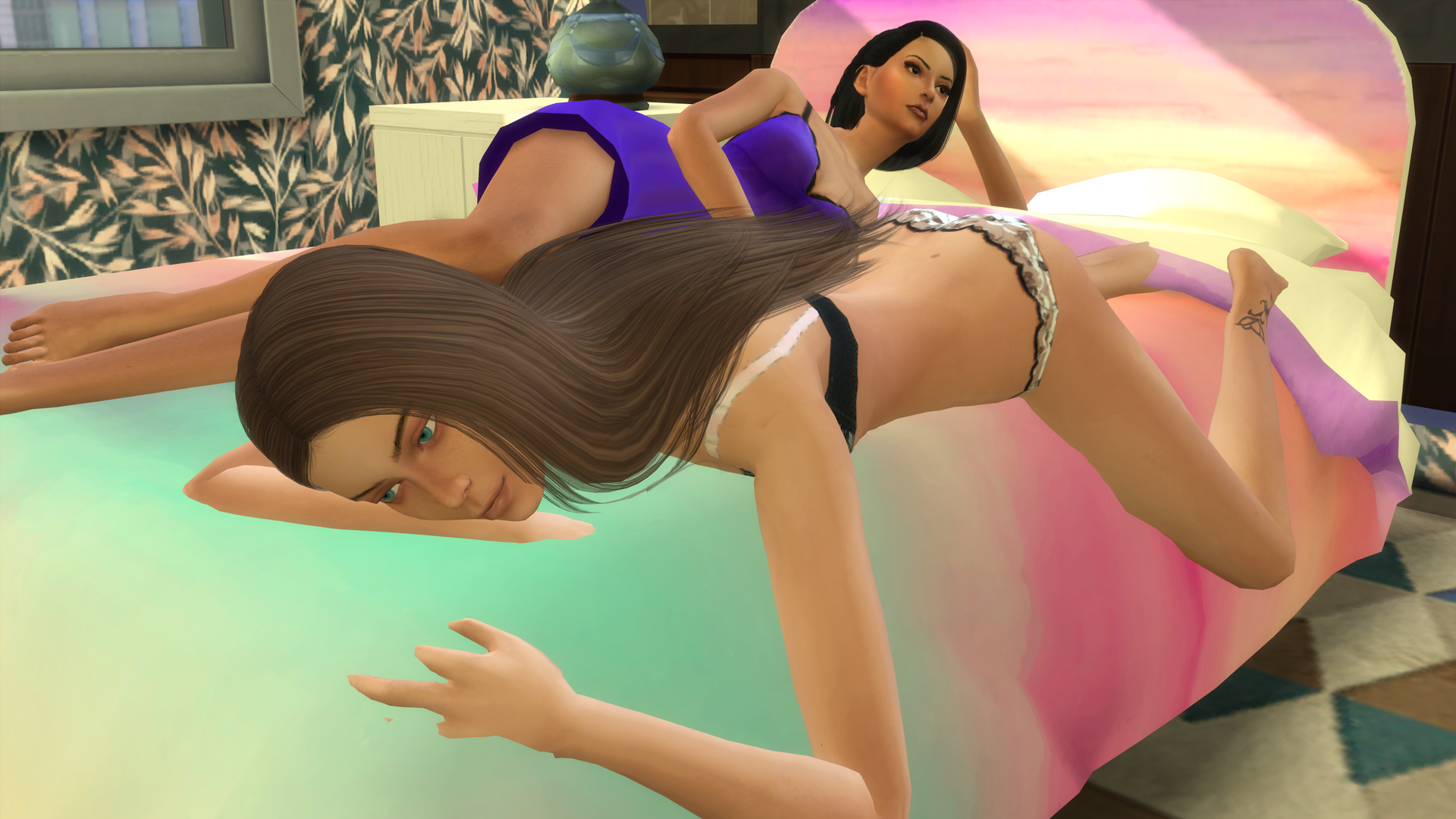 "You should go to the police."
"And what to tell them? That I almost got raped? What will they do? I think I know the answer..."
"You are too pessimistic."
"No, I know the law. And be honest, do you think they will do anything?"
"...there must be something..."
"Yes, but not the police, I need to deal with him. Will you help me?"
"...Sure... Do you have a plan?"
"Not yet..."