It's Sunday and I finally arrived at my new house.
What I have seen of Brindleton Bay so far tells me I could get homegrown here.
I started my Sunday with a little run in the direct neighborhood.
On my way back to my house I passed a park mostly made for dogs (there are a lot of dogs and cats around here).
I normally concentrate on myself when I jog, but what I saw there standing outside the park immediately got my attention. That girl... How can someone be so attractive?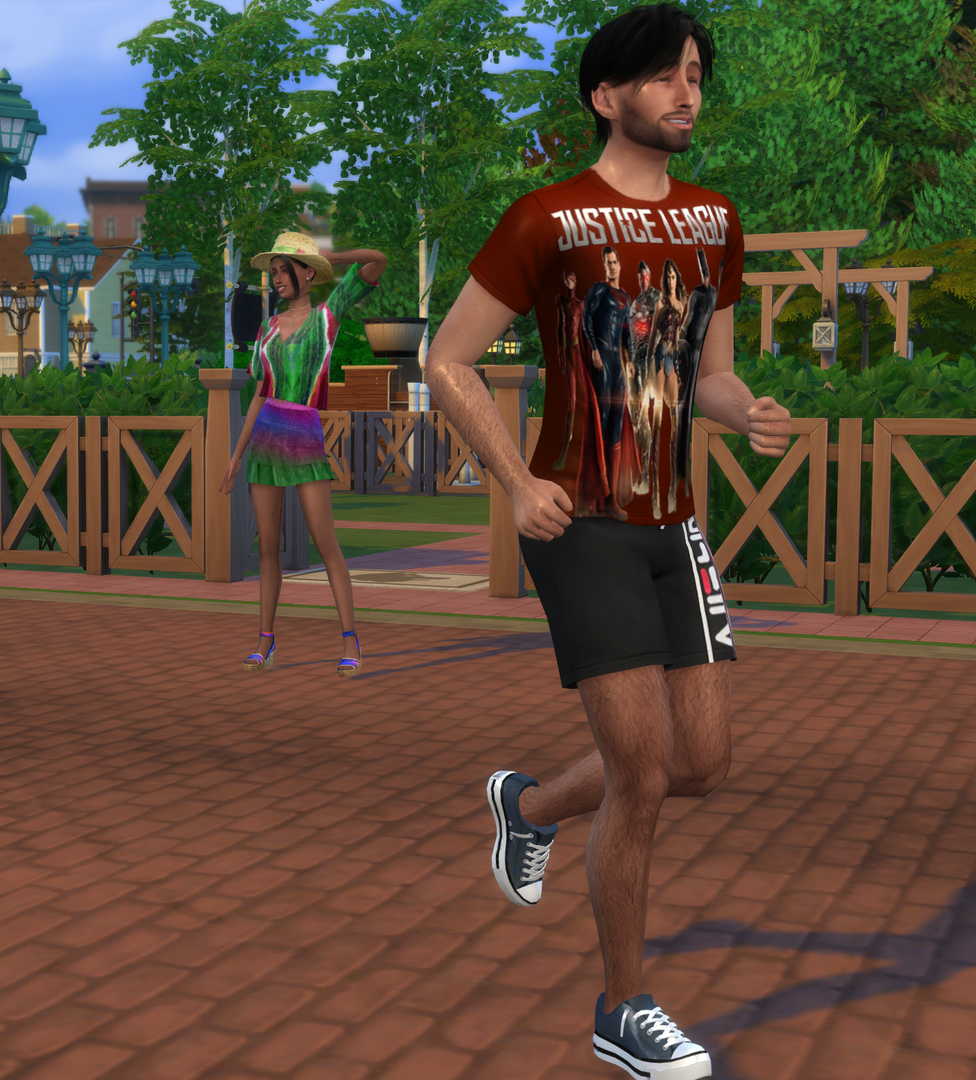 Of course I did not stop to start a conversation...
Later that day, after having a quick, cold shower, I went to Crabby's Pub, a small, lovely pub on the harbor.
I was sitting there a couple of minutes, chatting with the locals, when she entered the pub. And not just that, she took the chair next to me!
As I saw her so close for the first time, my stomach cramped and my throat got dry.
It took all my courage to speak to her.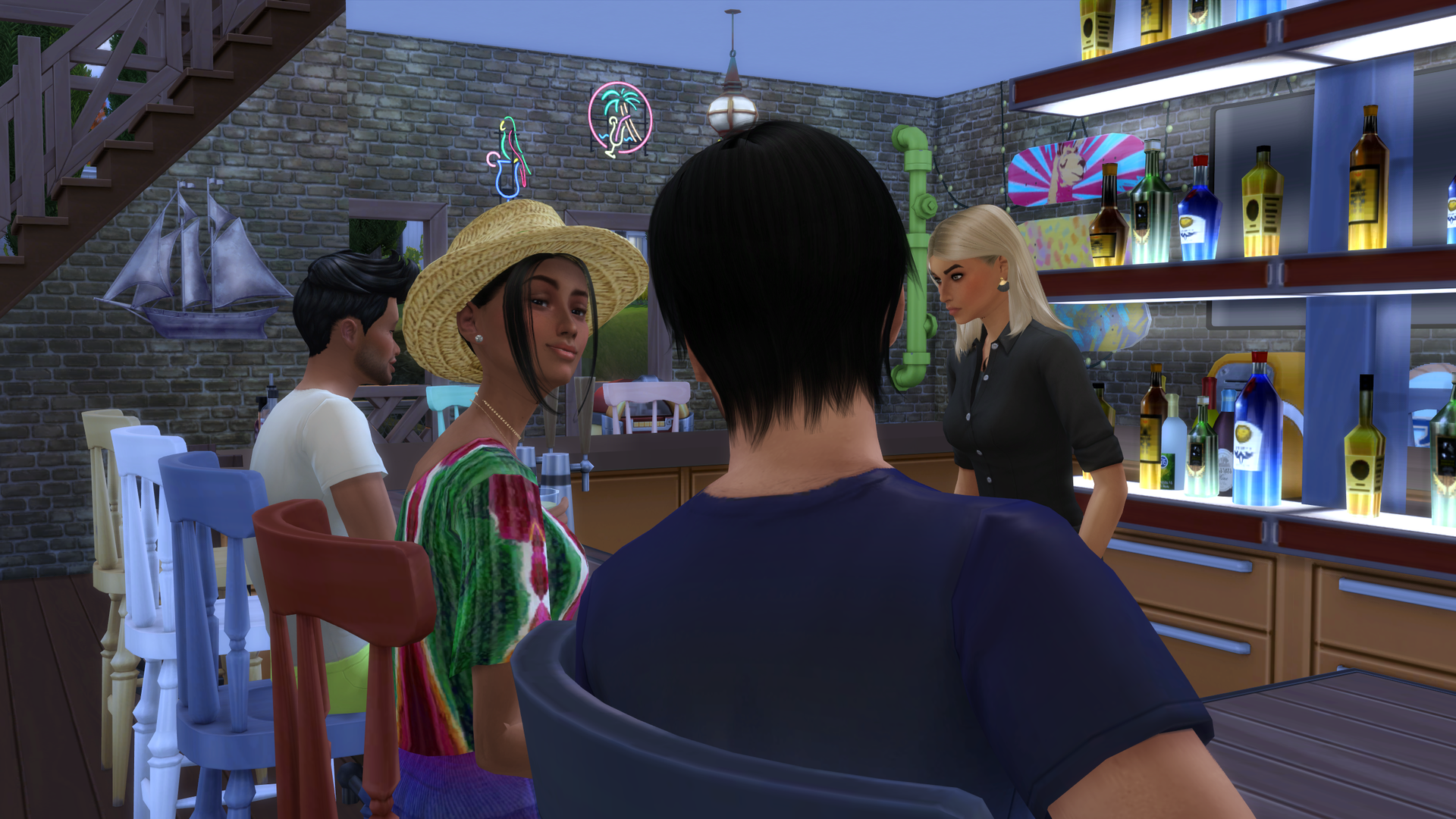 After an akward introduction, she made it much easier for me by saying that she already have seen me around a couple of times as I helped building my house.
That broke the ice.
Her name is Christina Murdoch. She was raised here, then left to find her own way in San Mayshuno and recently came back to Brindleton Bay. She returned two months ago to take care of her parents. Her father broke his hip back then and her mother was overburdened with the situation (they also have two pets, one dog, one cat). So, she came back to help her mother. At least her father can walk again now, but she still is staying to help them for a while.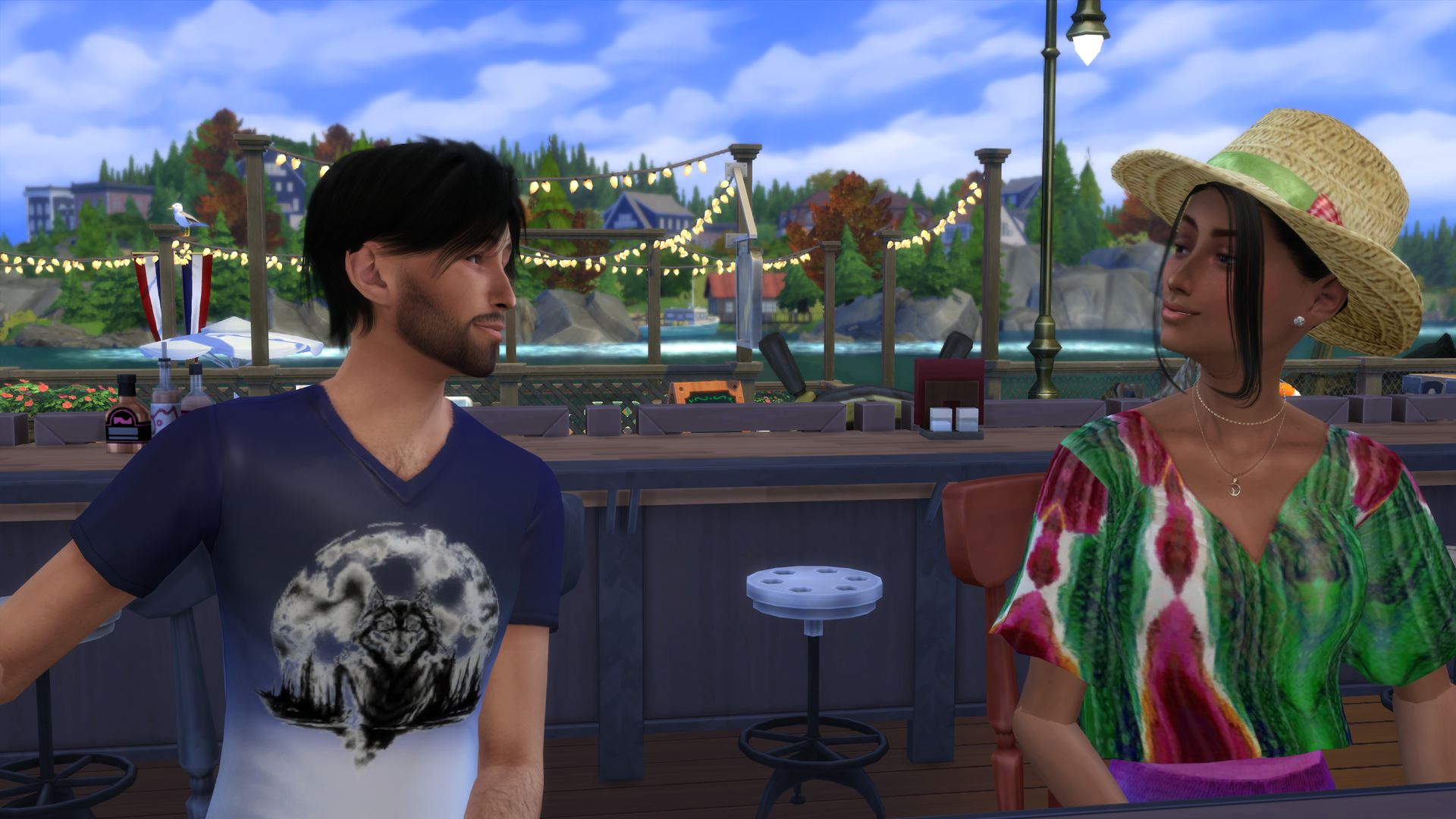 Fortunately, she talked the most time, so I didn't have to tell my story. I wouldn't have been able to talk about my last months...
After a wonderful afternoon at Grabby's, we went home.
As she is living next to me, we had this walk together. A wonderful walk, my heart was jumping around in my chest.
In front of my house, we said goodbye.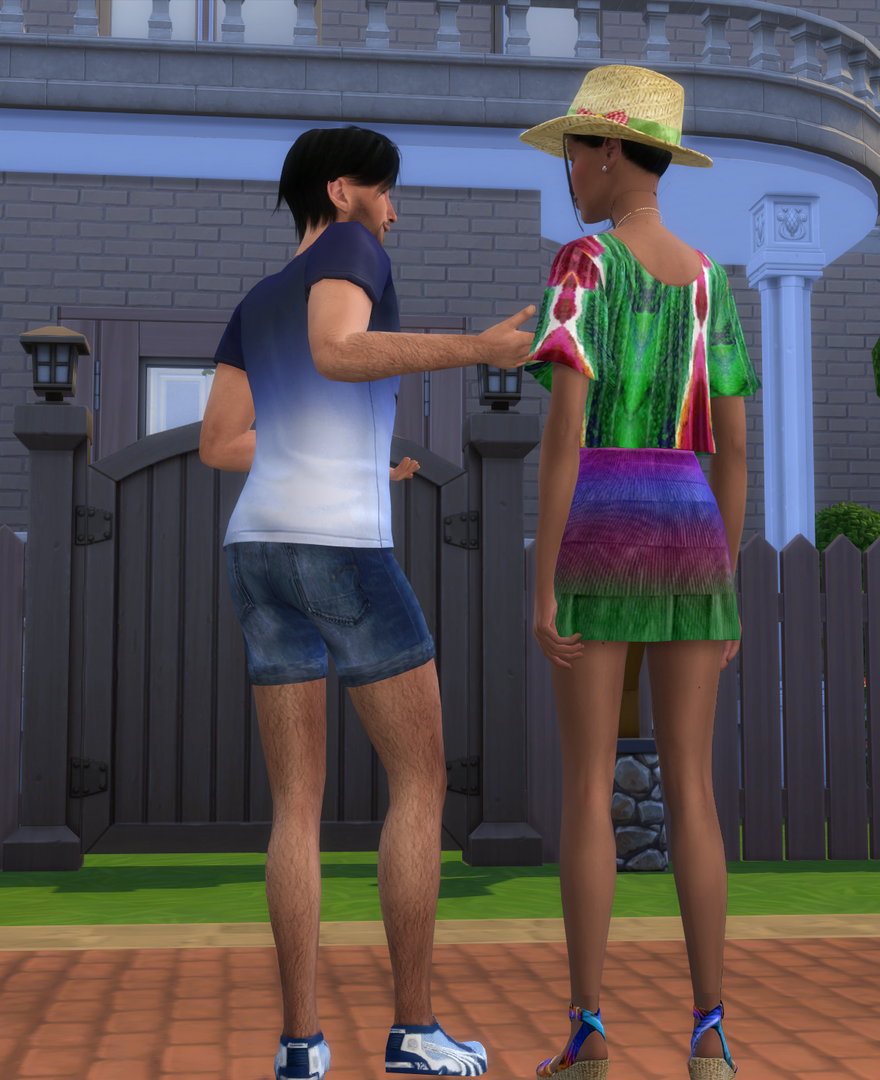 My heart felt heavy at that moment. It seems that Cupid's Arrow hit the bull's-eye.
Could she be able to let me forget my past years?
Anyway, I had a weird, wicked dream about her this night.