Hi everyone. As you can see, I change the title so this blog is ready to tank the futur of what I wanted to do.
I am doing some test, preparation. I try to learn things about modding, I write (I like to write a lot for a potential story) and create.
In this process, there is 2 things I want to show you : 
1 - Research for a new visual
A thing I never share with anyone, its that I do erotic stories on the Sims 4 since 4 year. But I keep it for myself because I never found a place to share until here almost a year ago.
The second reason I never share is that I don't like the visual in the Sims 4. Especially the lights. that's why I tested thing and I came up with the idea of putting a comic book visual to offset that. And it worked (and it ended up a comics, the visual led to the idea of a comic). But there is limits. One of these limits is the lack of detail, especially on the characters.
So, I decide to look for a new visual, because I think an appyling visual help to get into a story. So here is a test I made with a little scene because its appealing. If you have any advice/critics on this, go on.
I personnaly think it's too dark, it fit the tone of the scene, but maybe not an entire story.
Bonus : 1 of the 2 main character for a story I write is in this scene. Guess who ?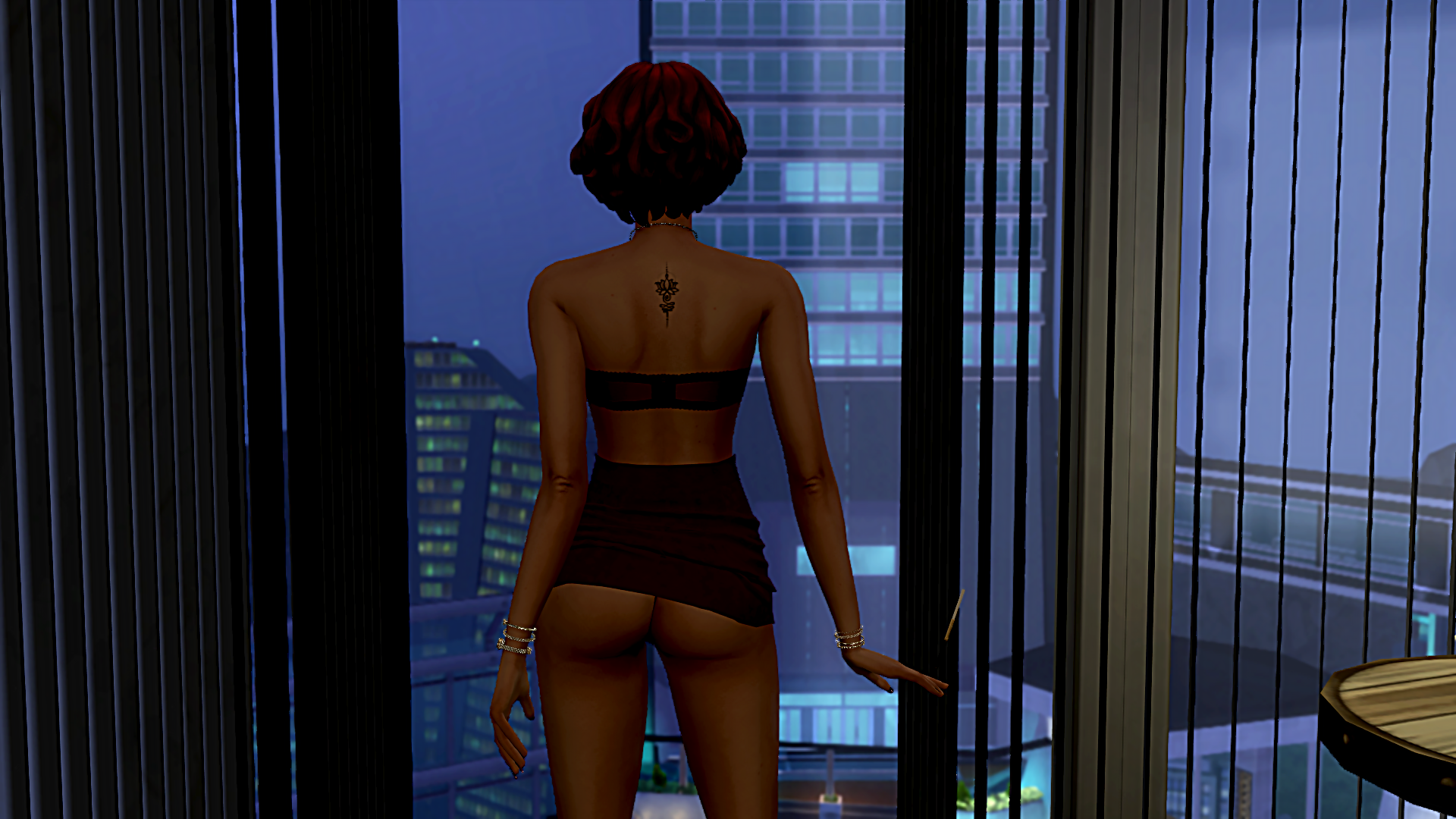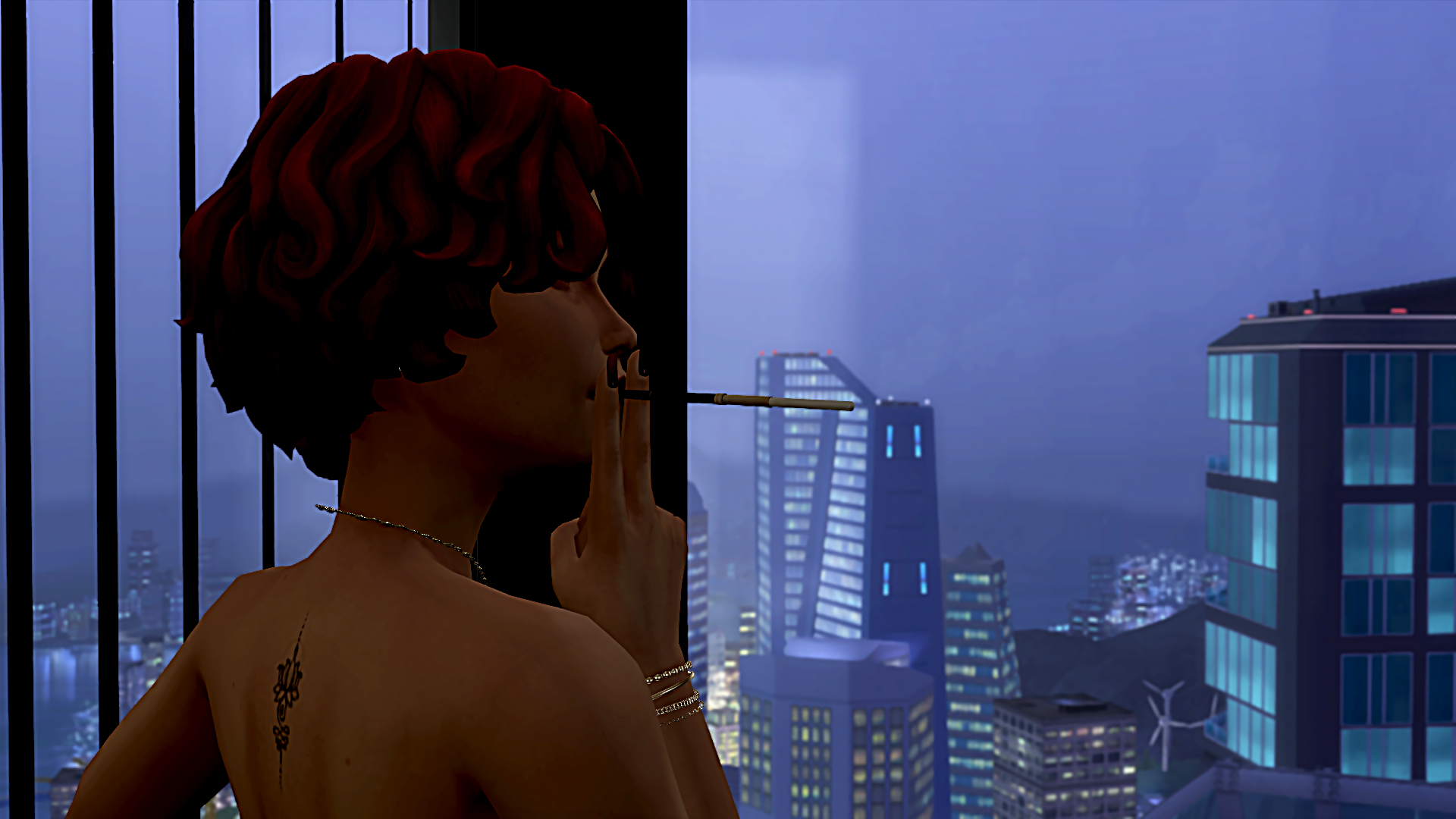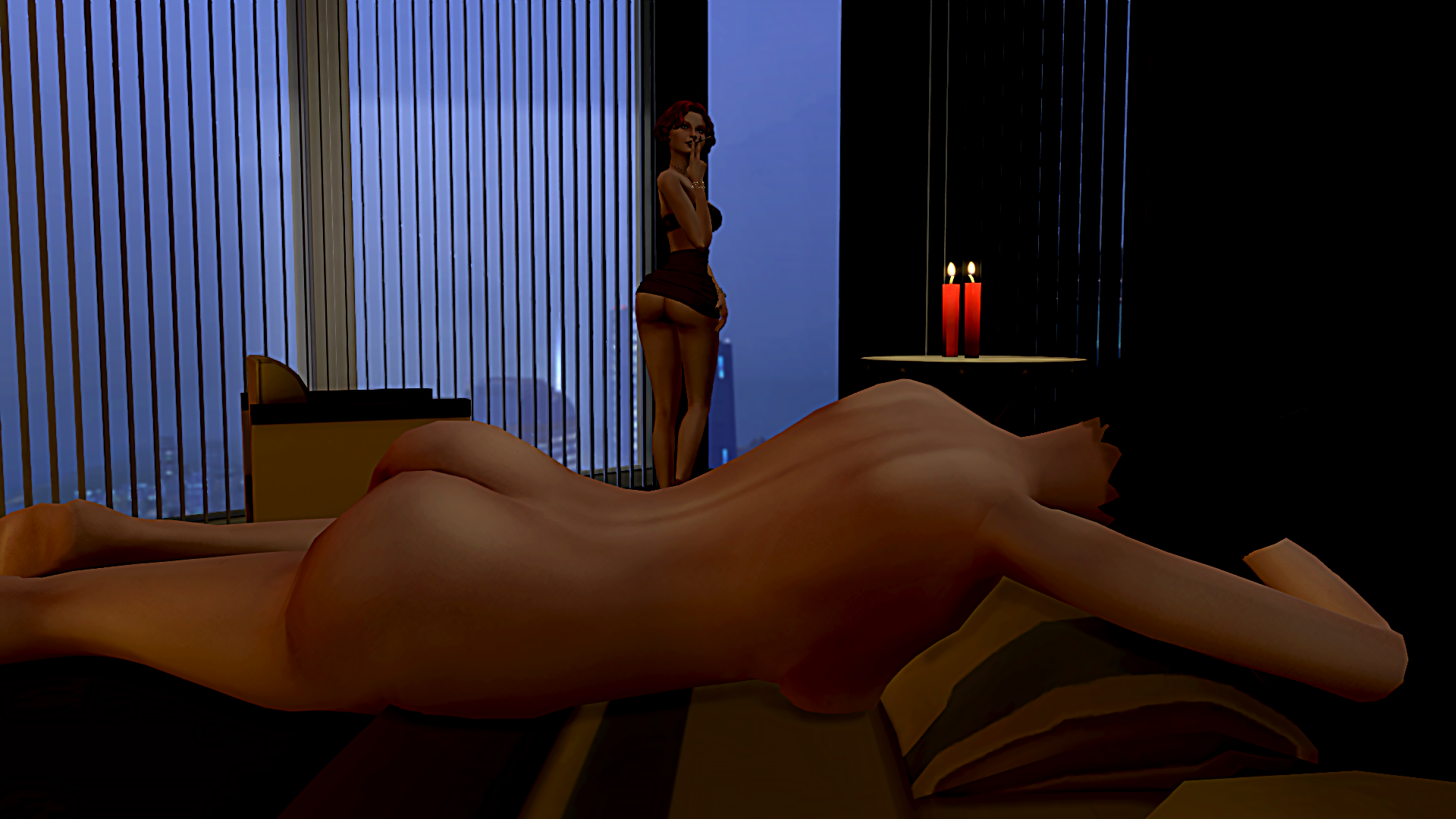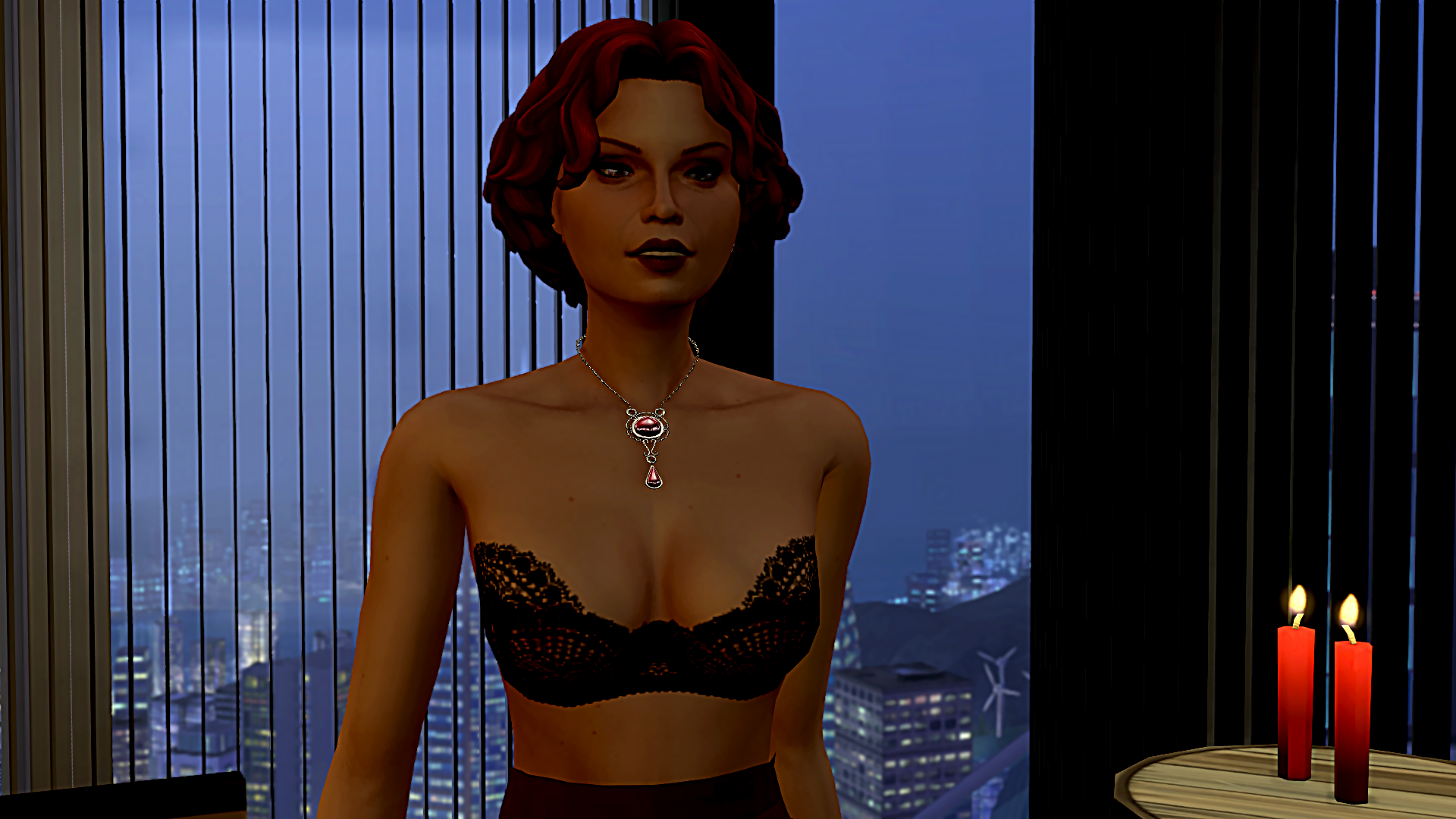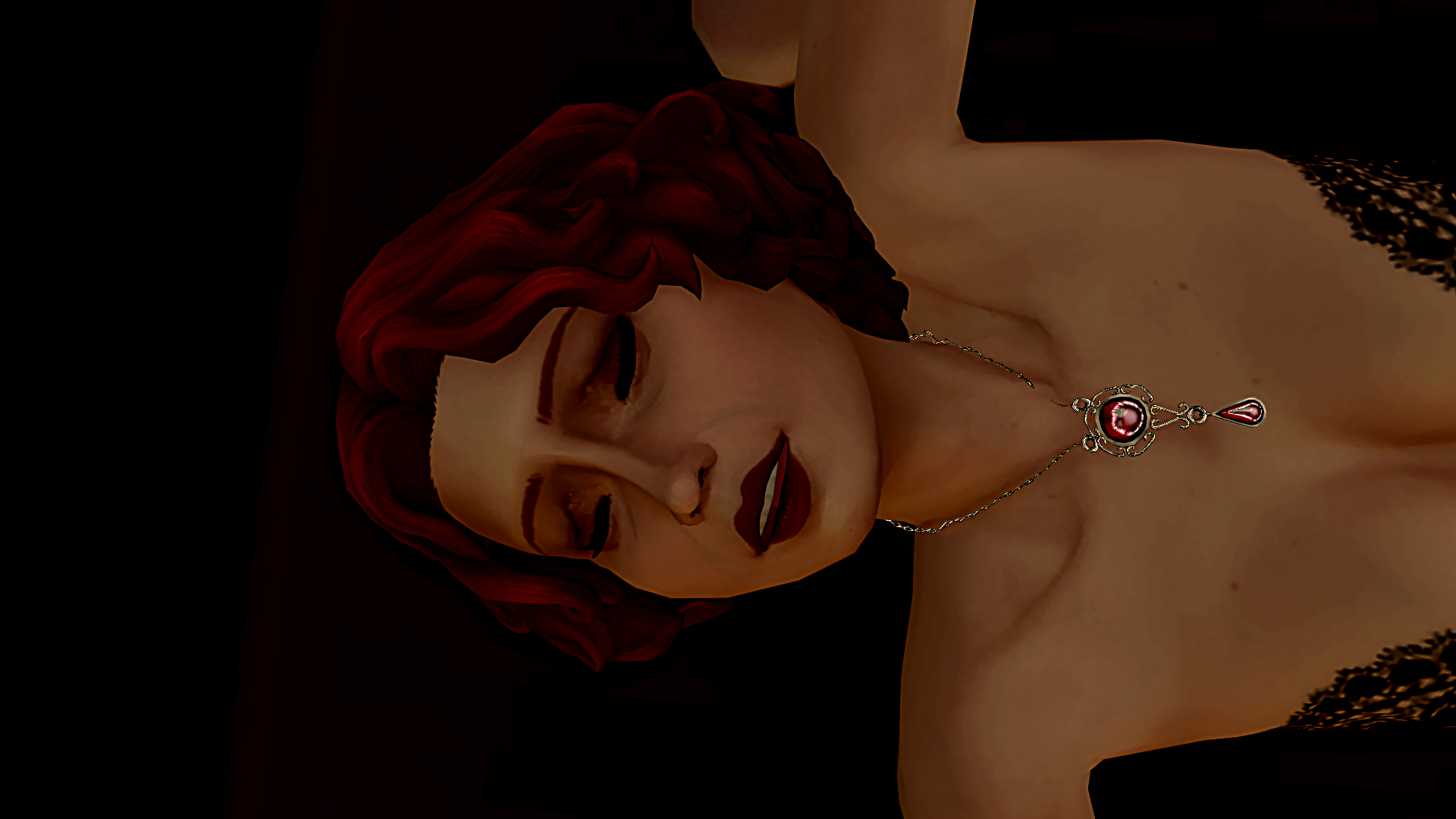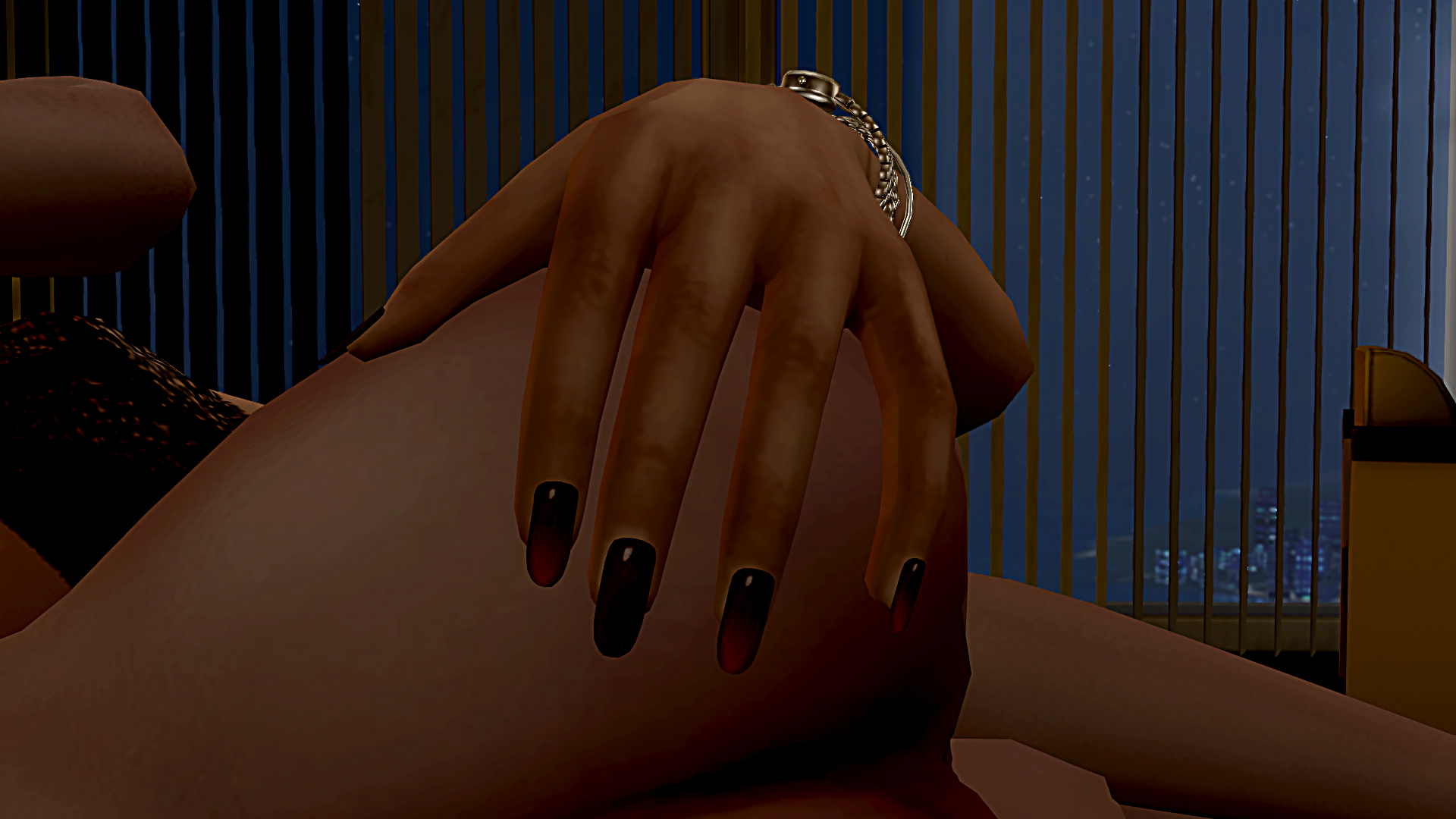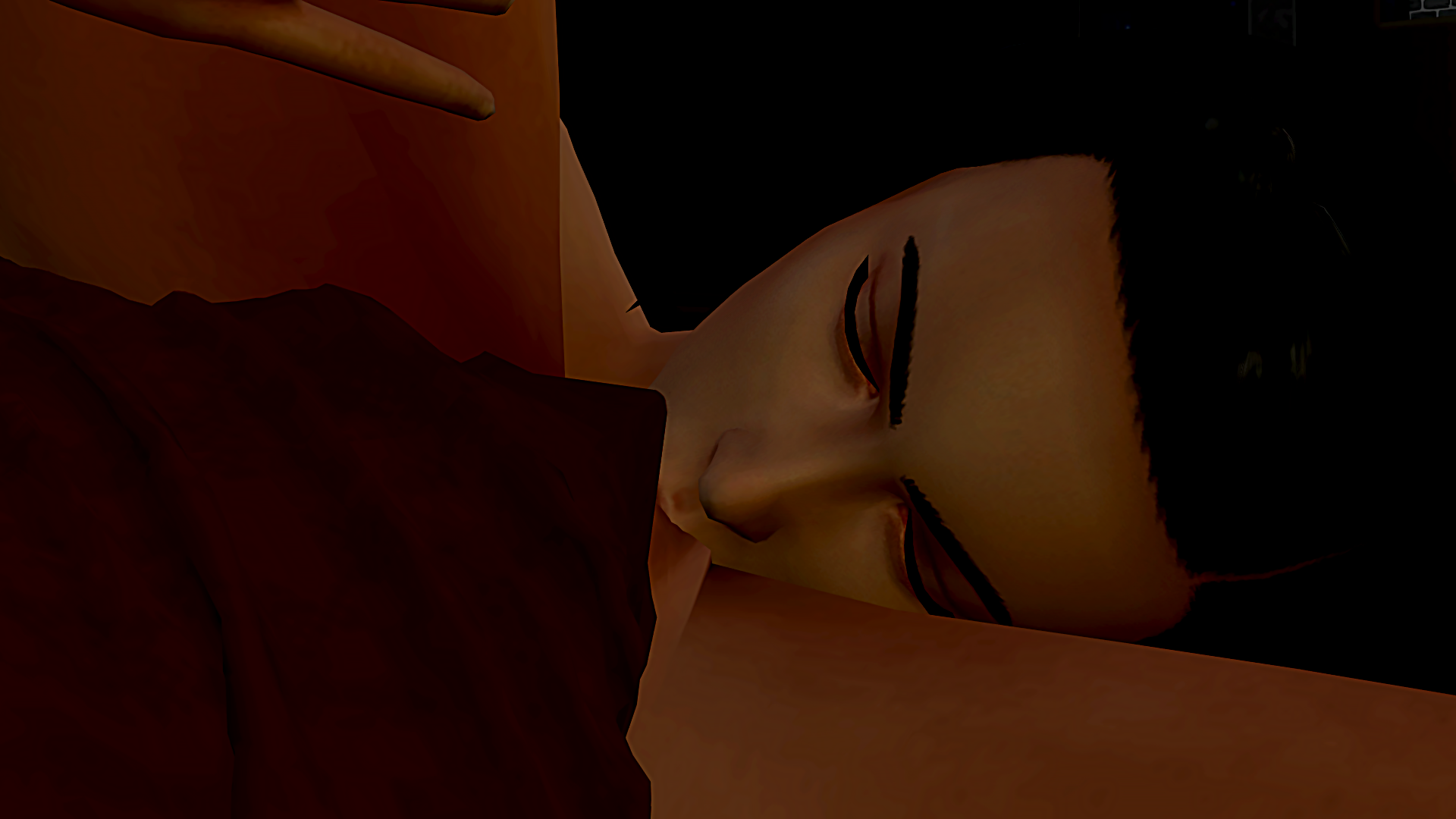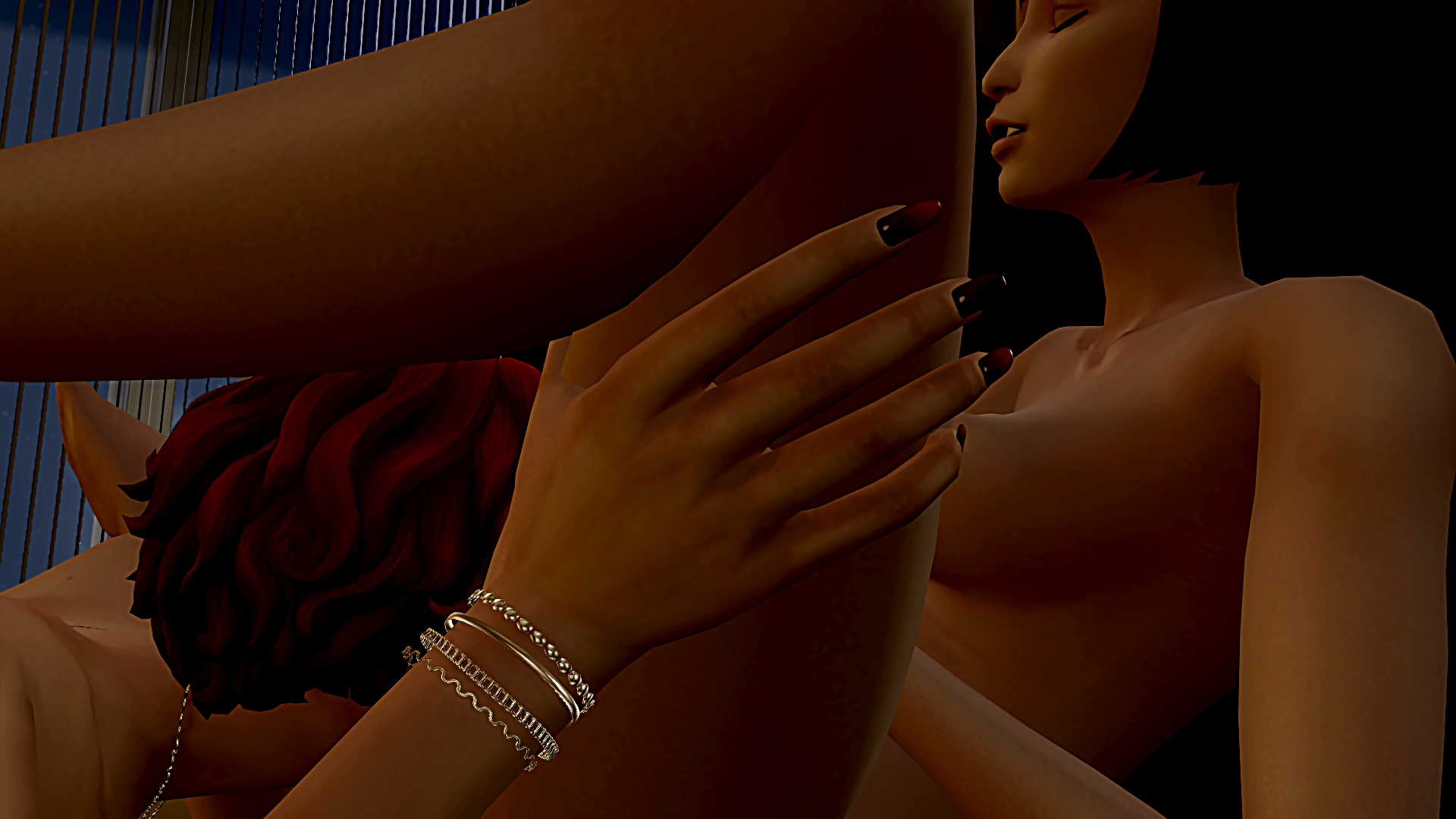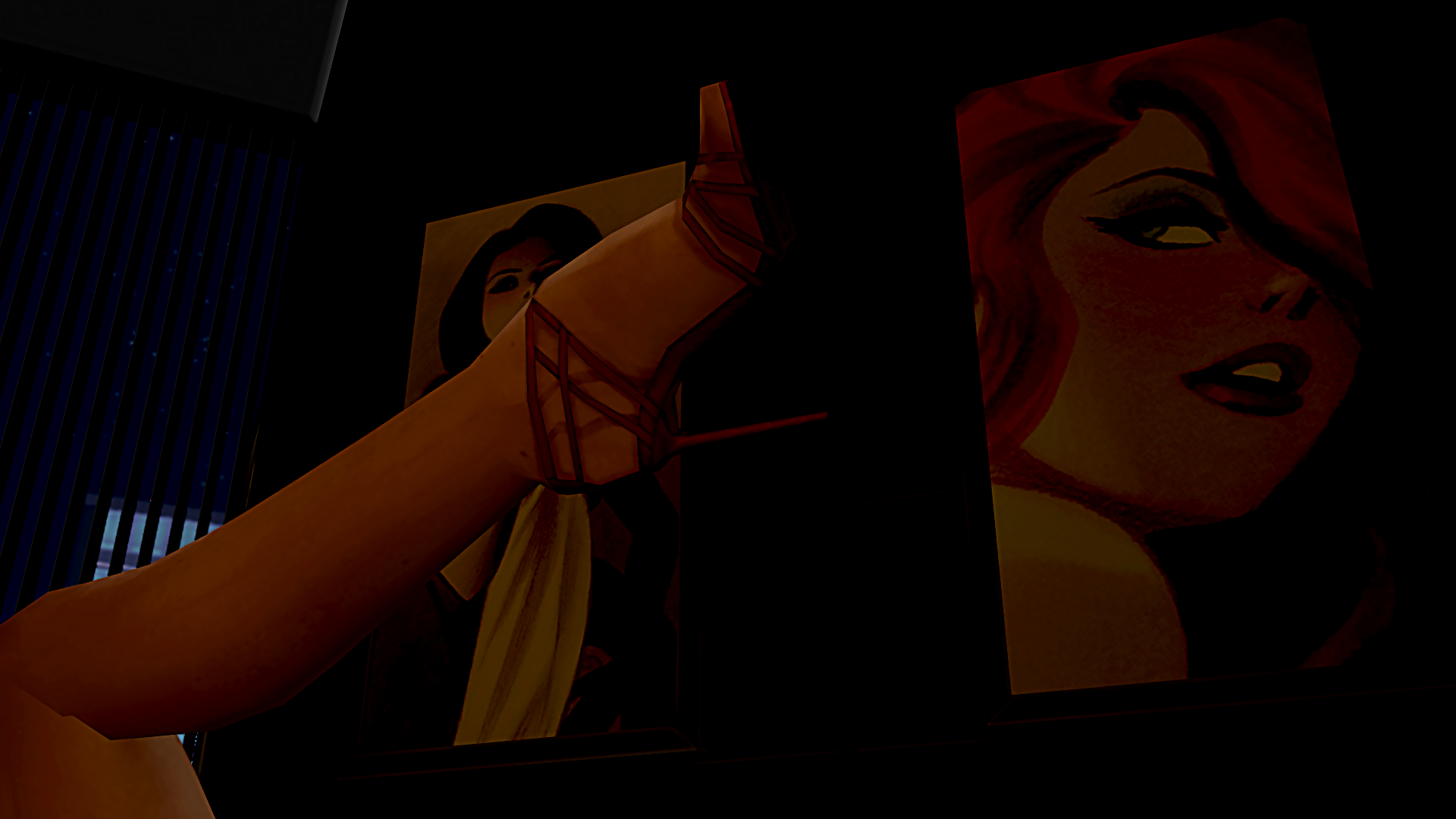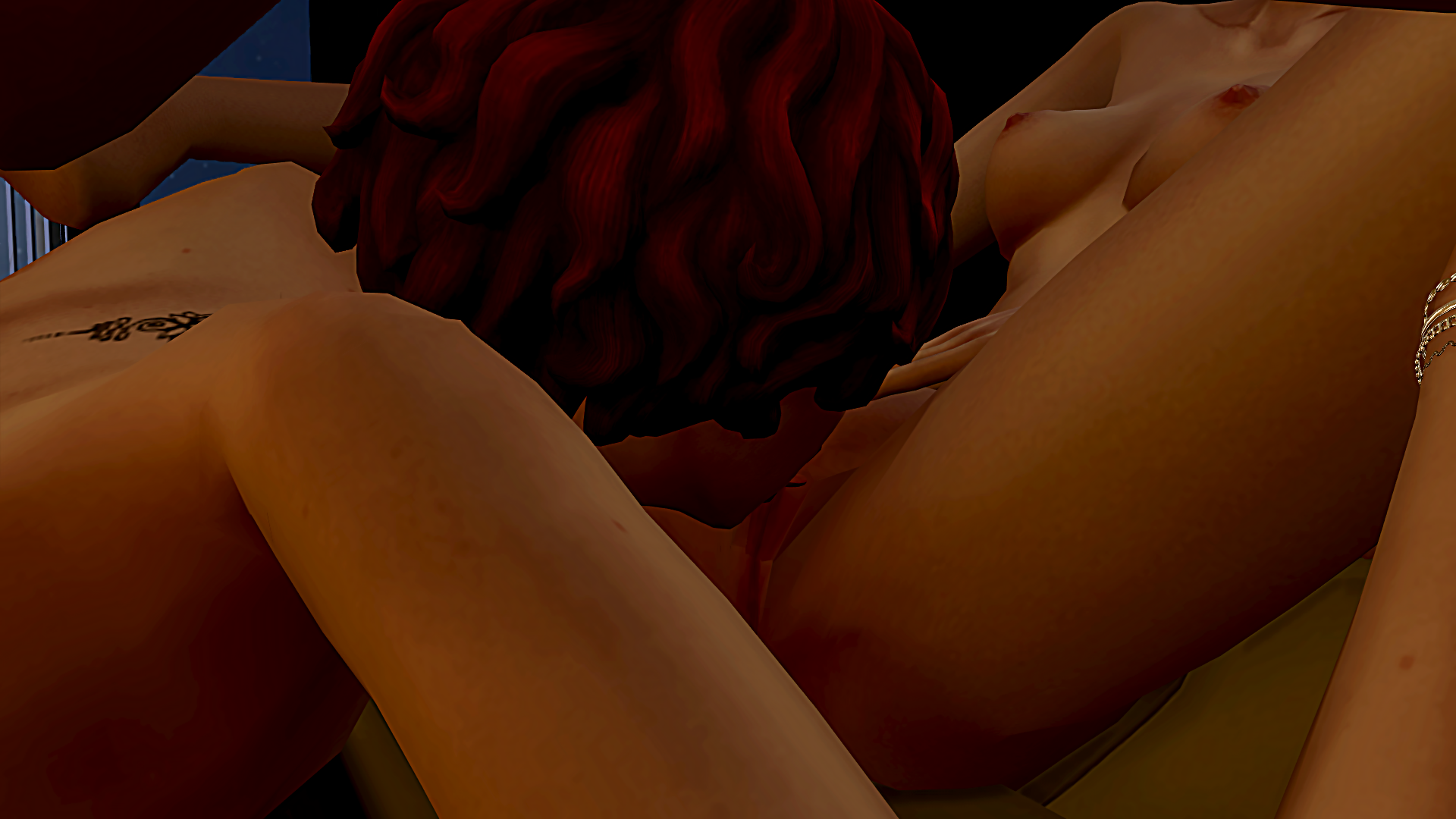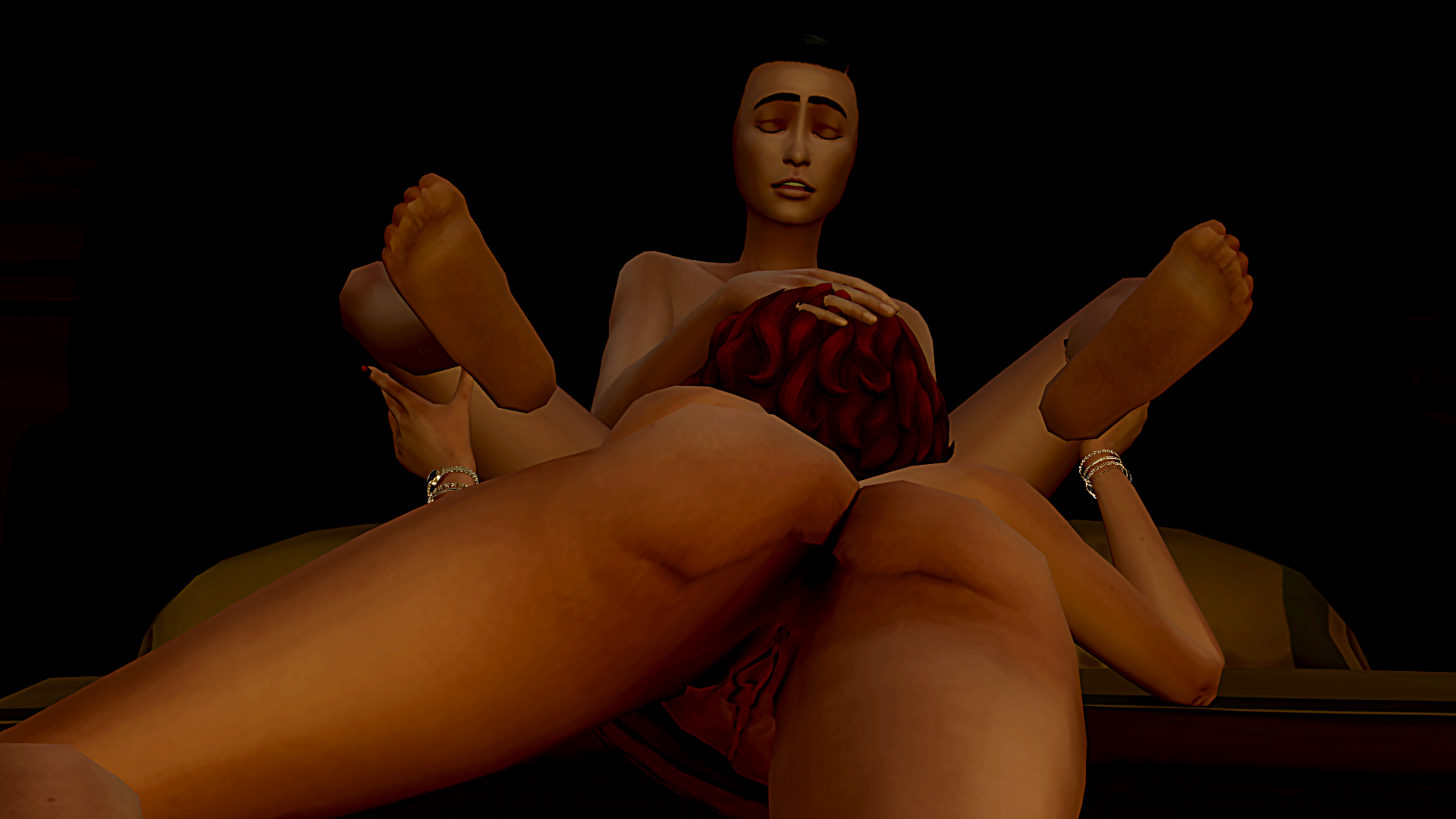 2 - A tool for story : showing computer interaction
In A God's Curse, I struggled a bit to show texting. I used a bubble with name and text. I was inspired by a comic book I read but I didn't like the way it looked. This is the same reason I never show what happen on pc, for mails. And I had an idea.
I create a template (is that the good word ?) to show the computer screen. With this, I can show almost everything useful for a story that need a computer. I was inspired by a game called Cibele, it's an idie game about an online love of a 19yo girl. We have a game part where the character play with a friend she love, and there is the computer desk, where the player can explore files, pictures. It's a short game, but it was nice.
Anyway, I don't know if it will be useful one day, but that's something I wanted to try for fun. Here is the result plus a screen a Cibel for comparison :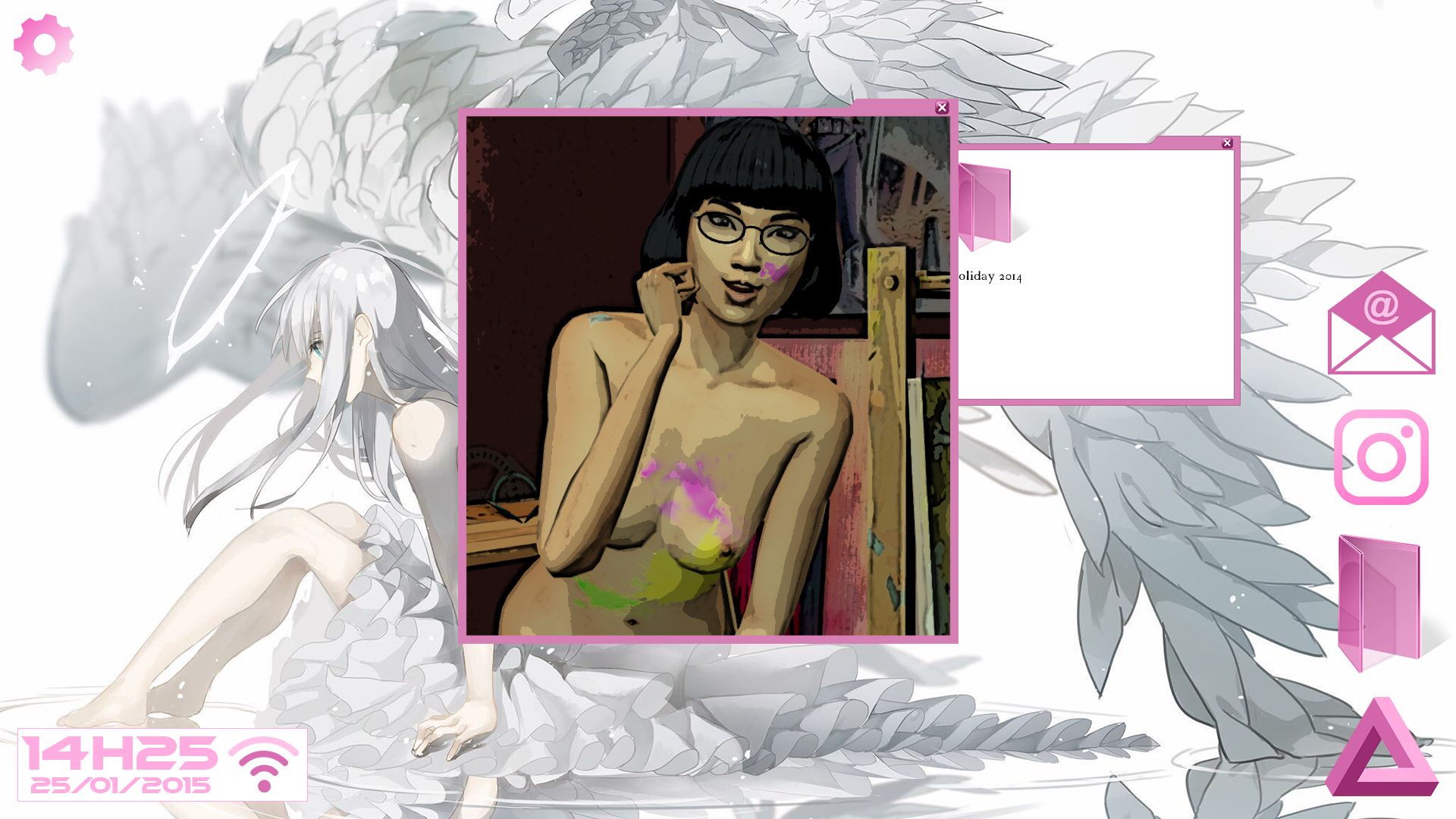 Cibele (2015)
Quote
In this, I can change almost everything. I try to customize some logo. This is not a realistic computer desktop, but the goal is to make everything clear and readable. I add the date too, because I think it can be a nice touch to give some information to a reader. People like to have space and time referencing.
If you have any opinion about this, please.
That's all, I hope you're fine everyone. Stay safe.