After some time in Cyrodiil, We rejoin Aerina now back in Skyrim as she looks over Lake Ilinalta.
 
Aerina: *Sigh of relief* It's good to be back...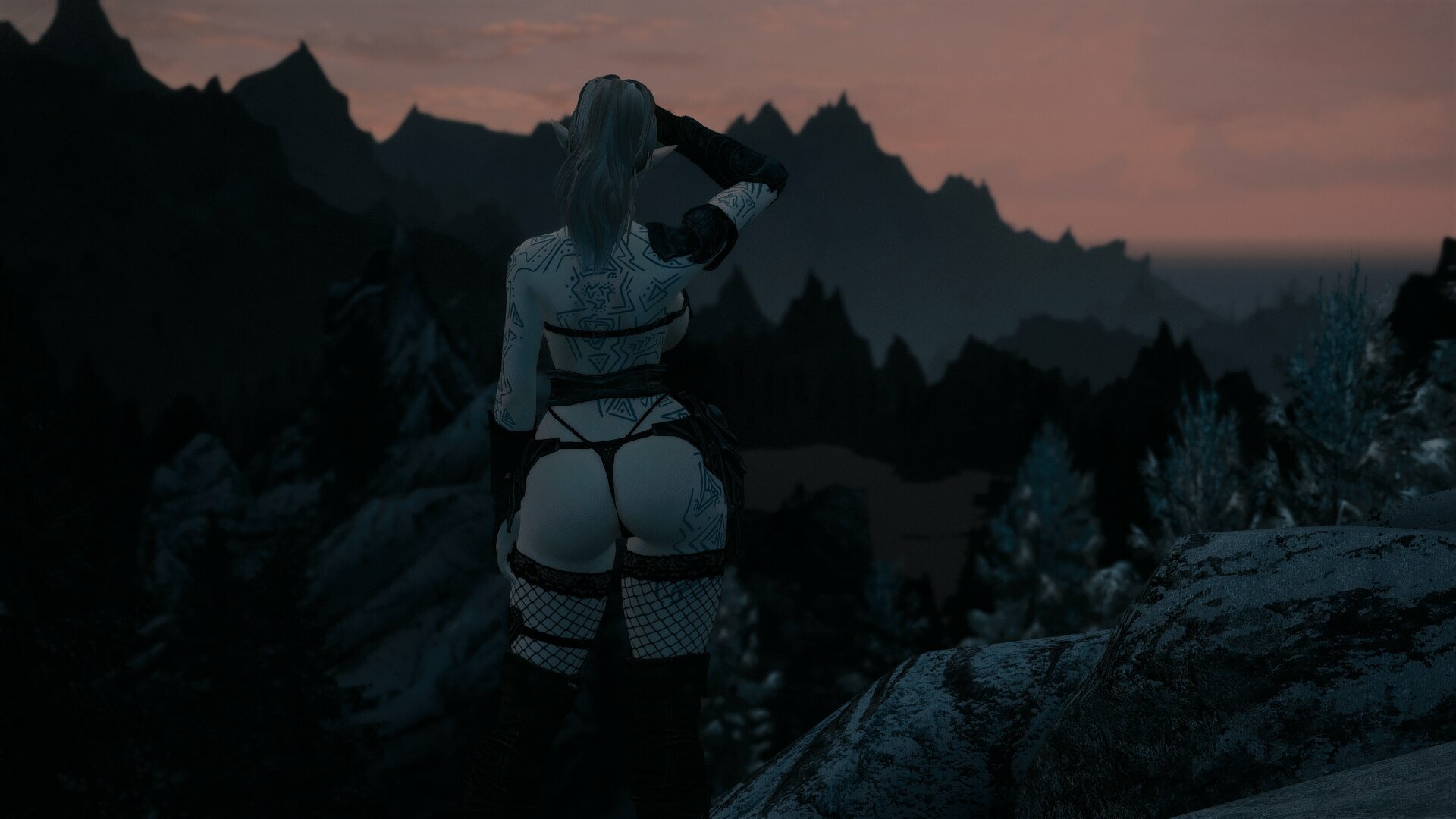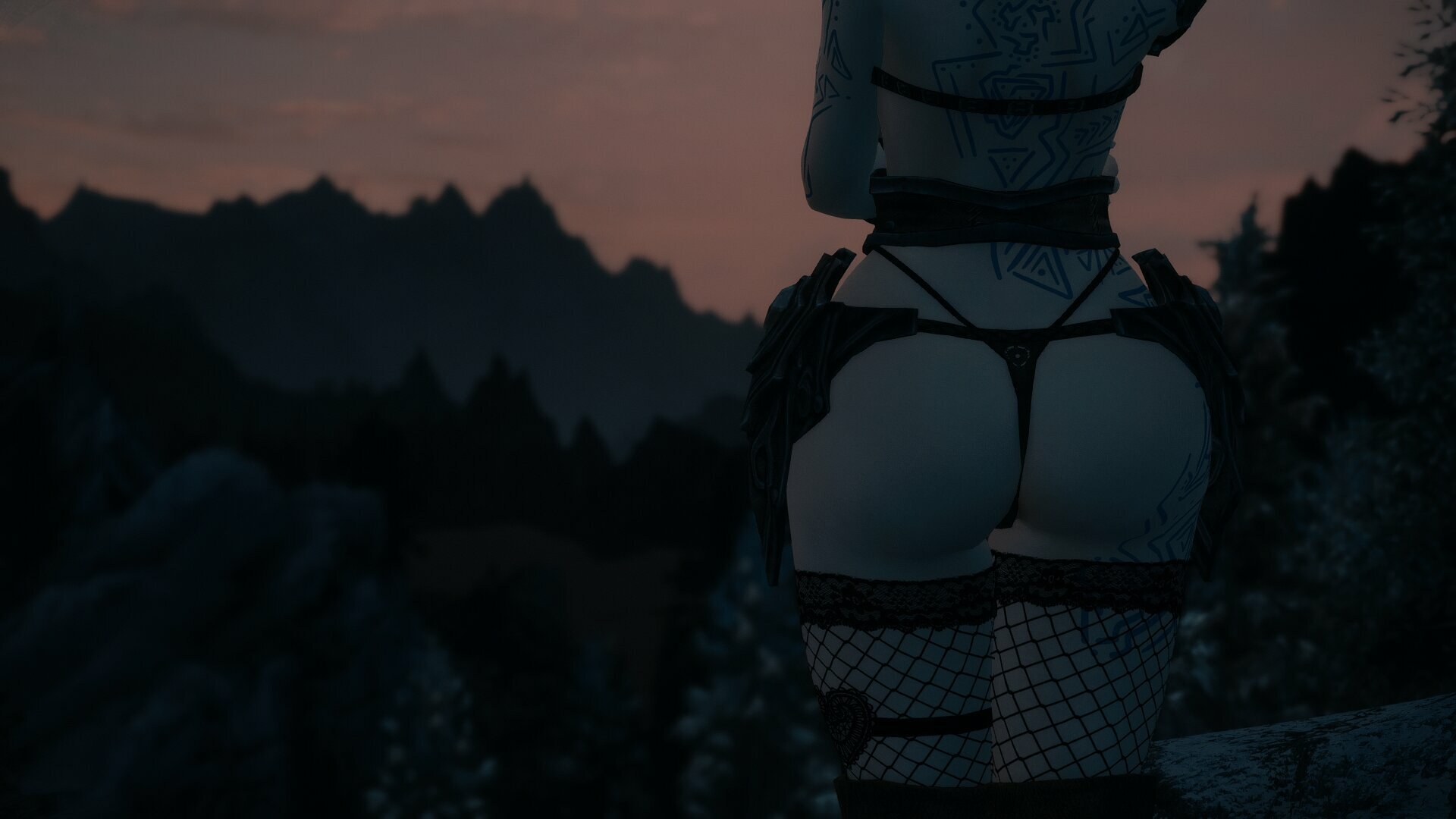 Aerina head's down to the edge of the lake, across the water she spots a small island and decides to swim out to and spend the night on the island.
Aerina: Hmmm, maybe I should spend the night on that island. Being so i'll equipped, it might be my best option...
Aerina: I should take all this metal off though or i'm going to sink... I just have to hope it's still here in the morning....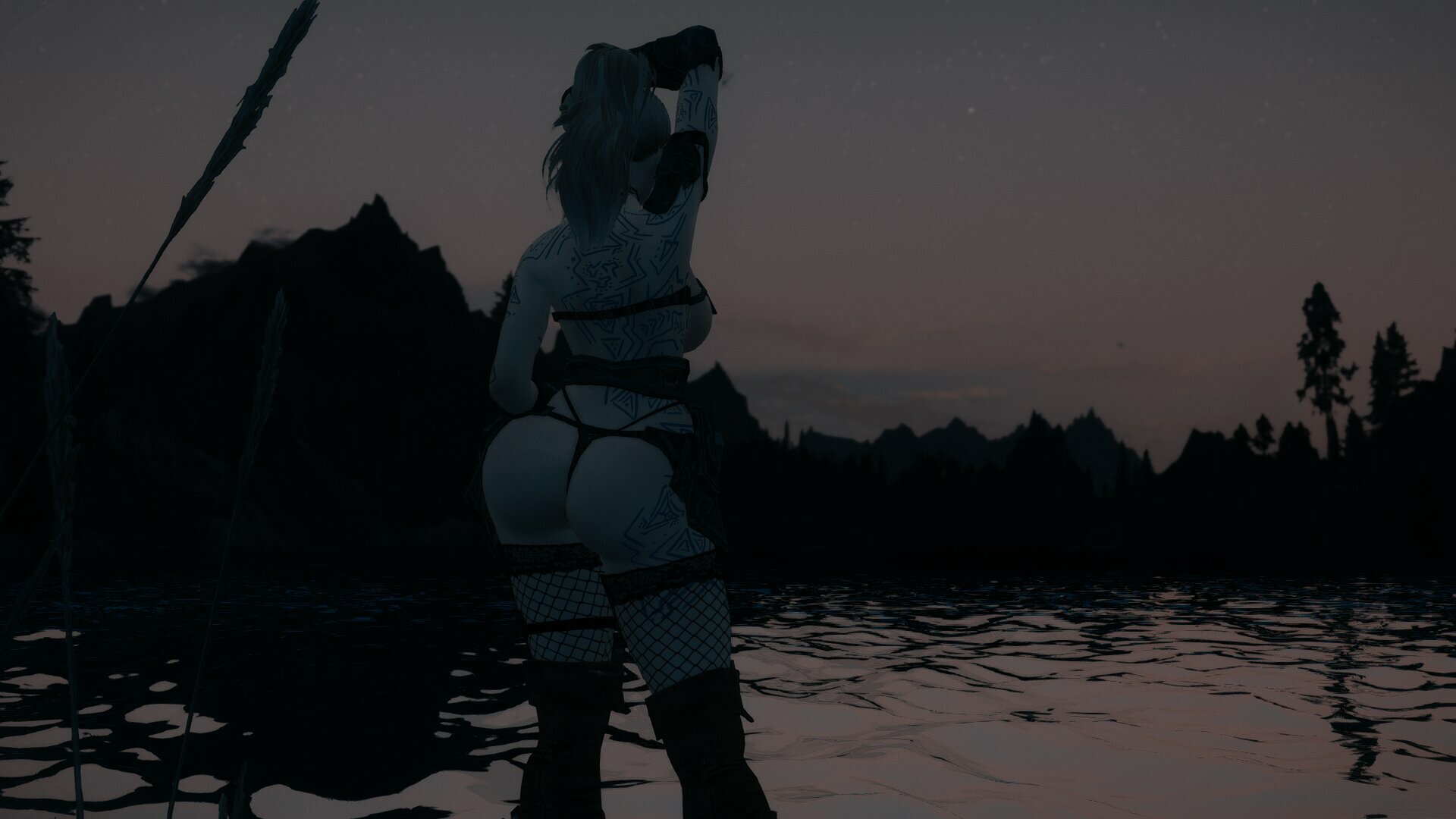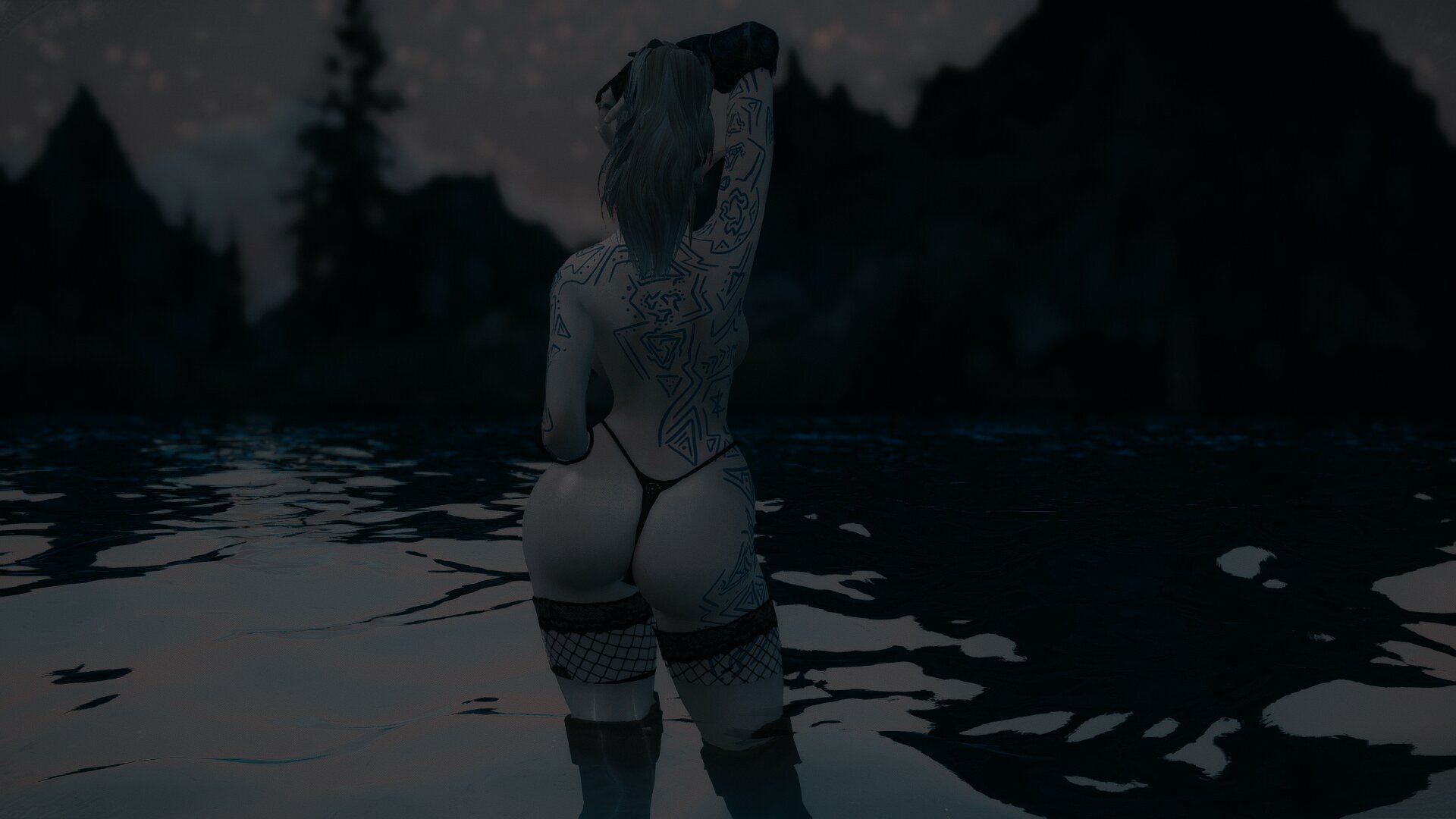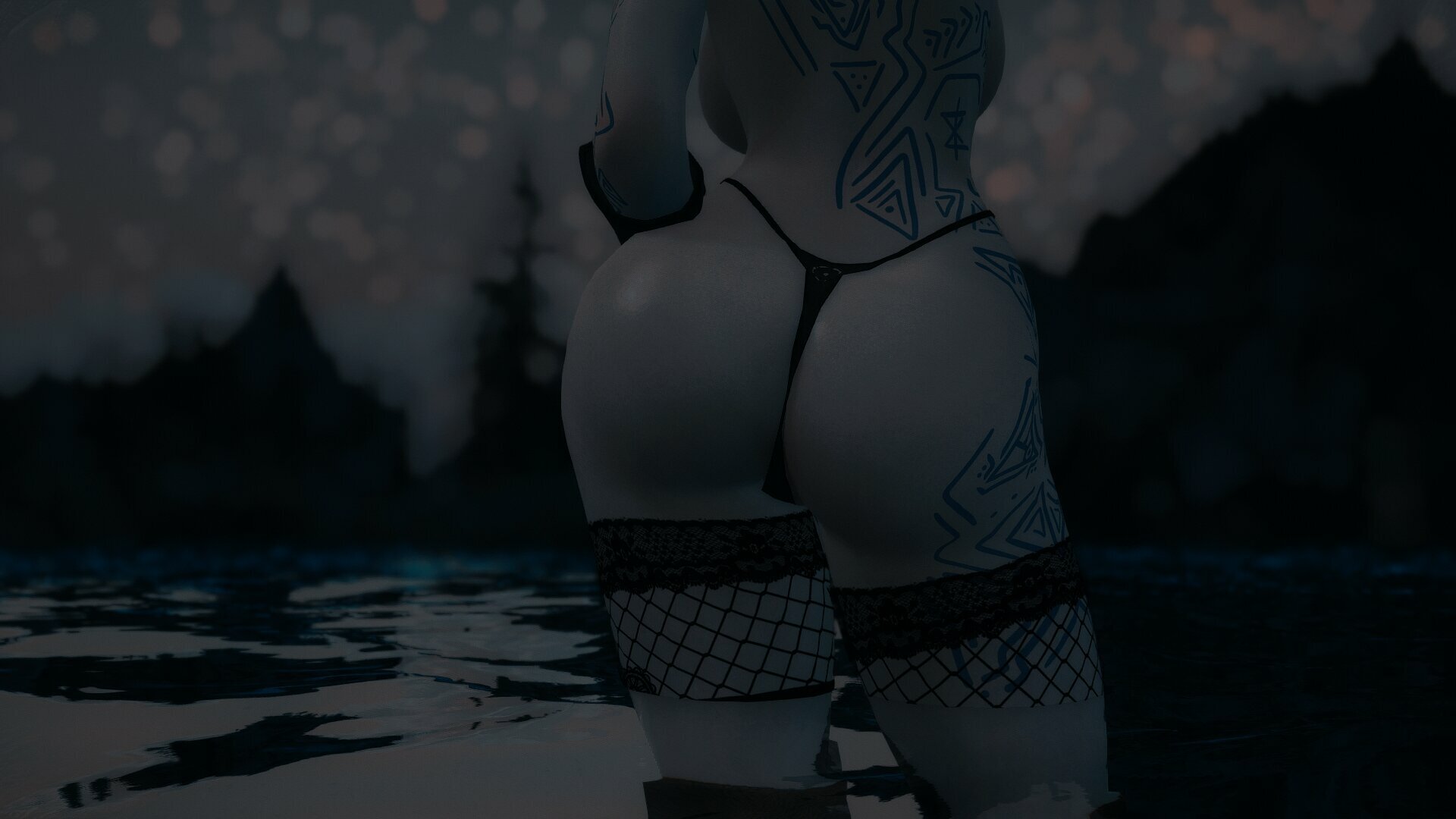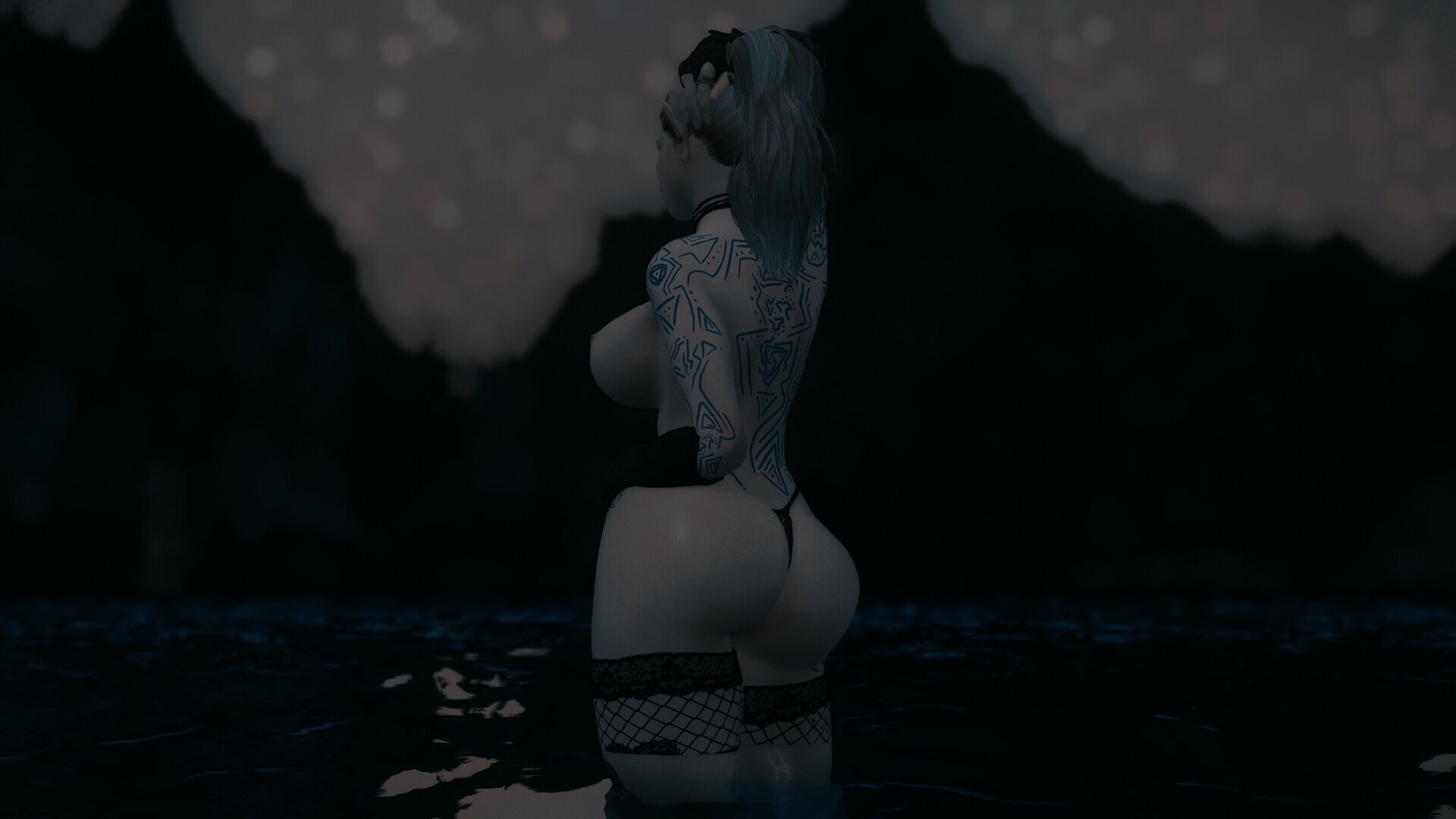 Upon reaching the island, she finds a tent already assembled. She quickly looks around the island to try and find who made it... but no one is to be seen...

She decides to set up a fire for the night and settles down, exhausted from the trip back up from Bruma.
Aerina: *Yawn* By the nine... I can hardly keep my eyes open...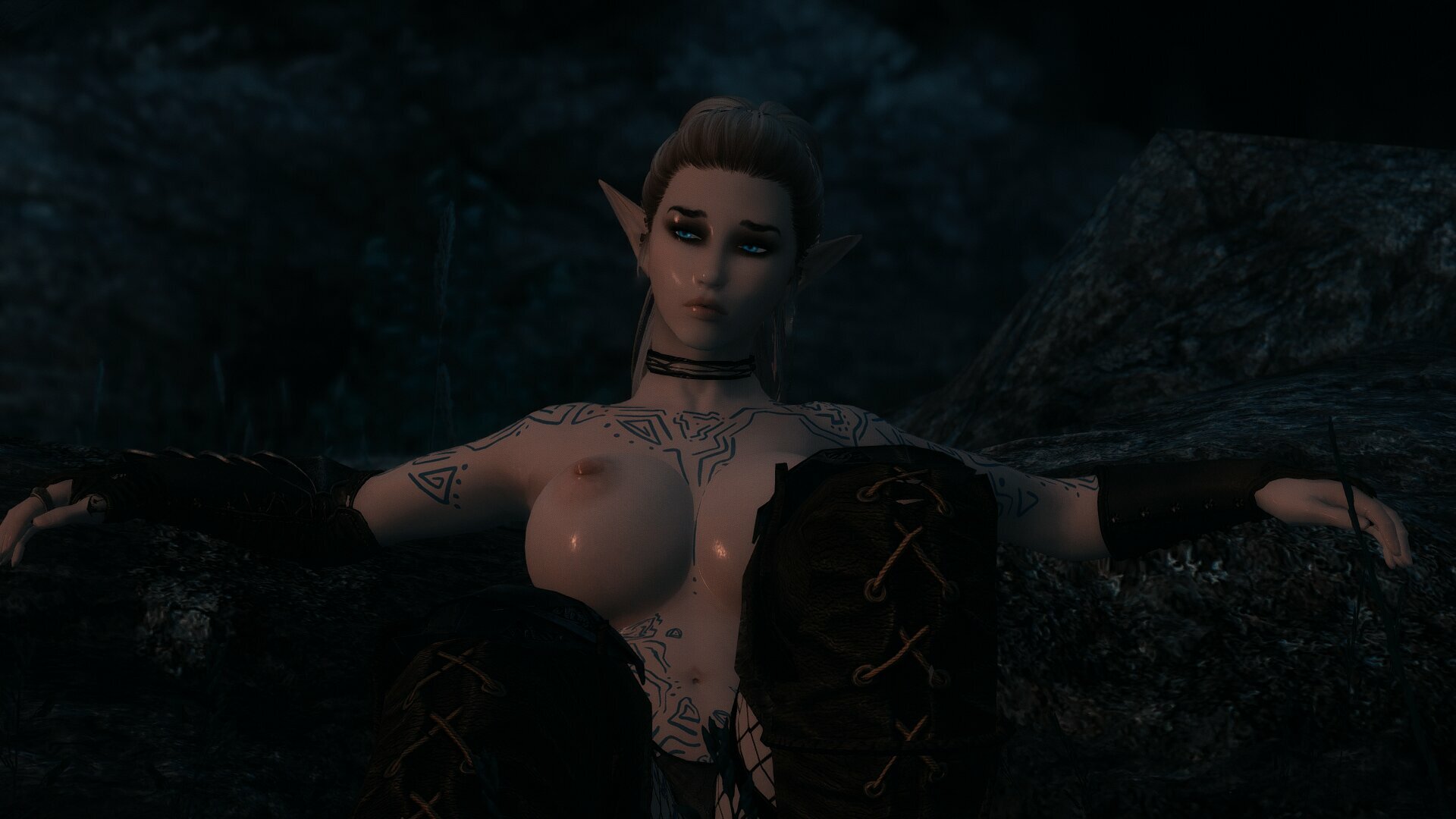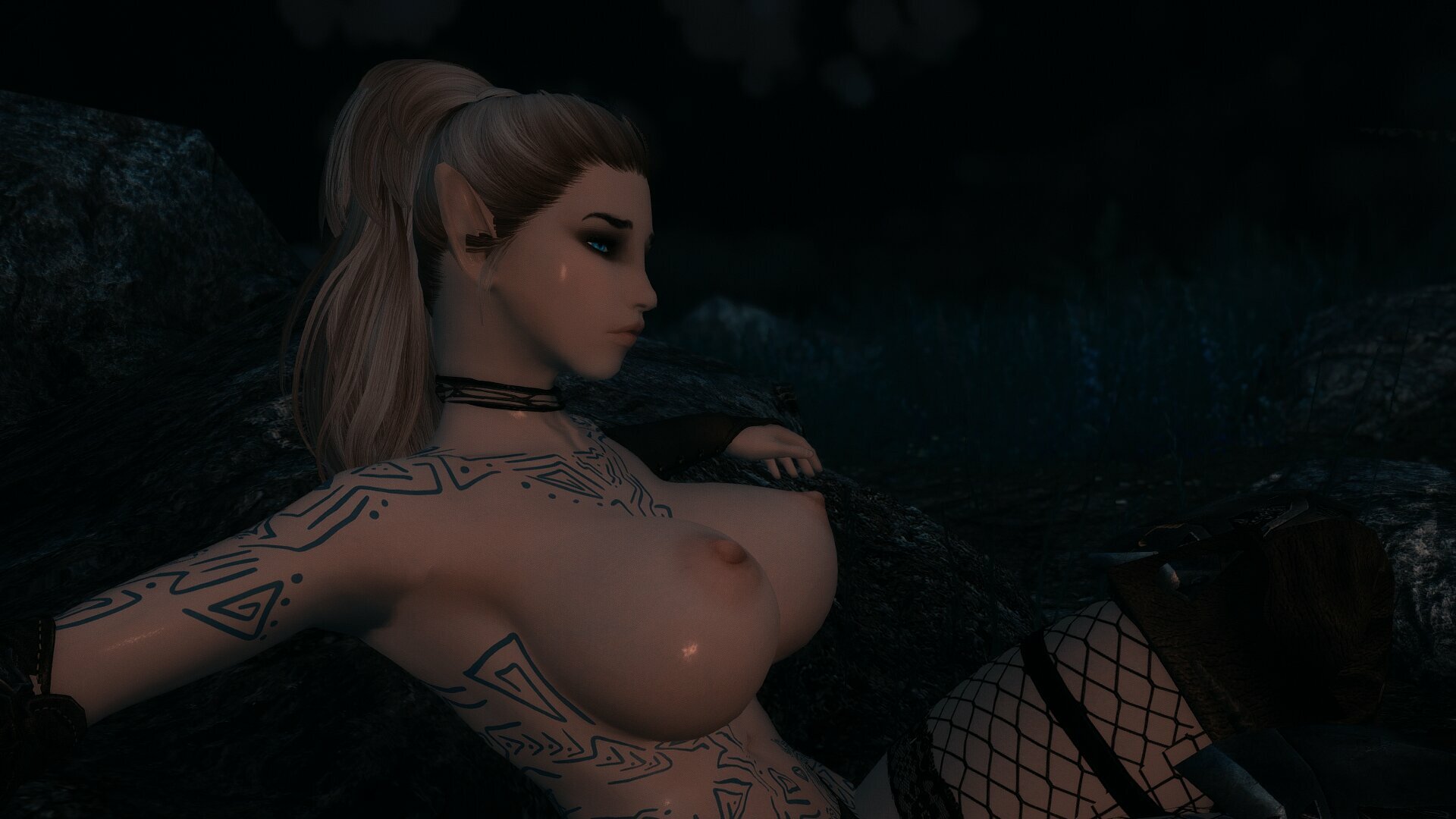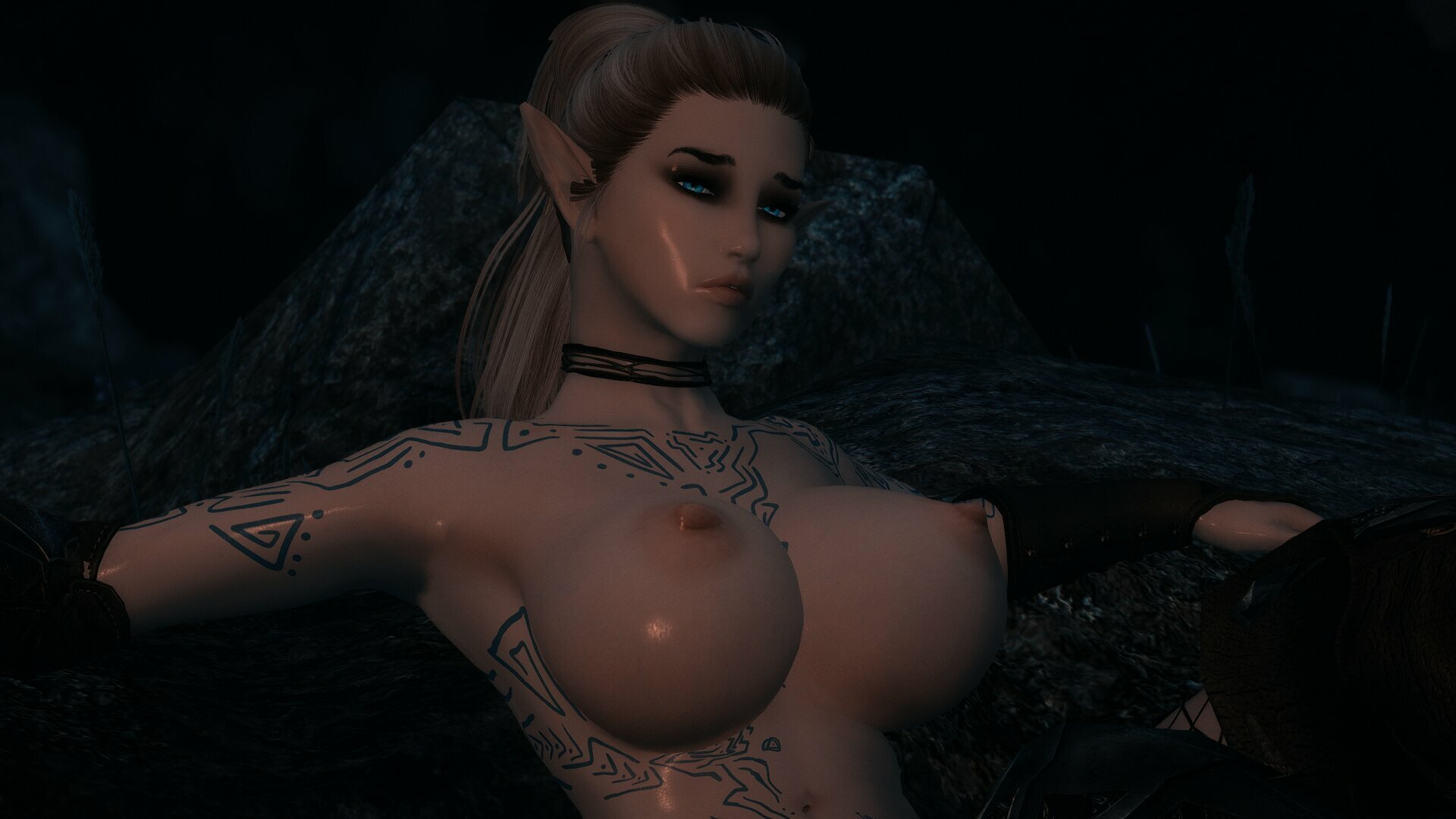 (Aerina, slowly sliding down the rock, cannot keep her eyes open anymore and drifts off under the stars)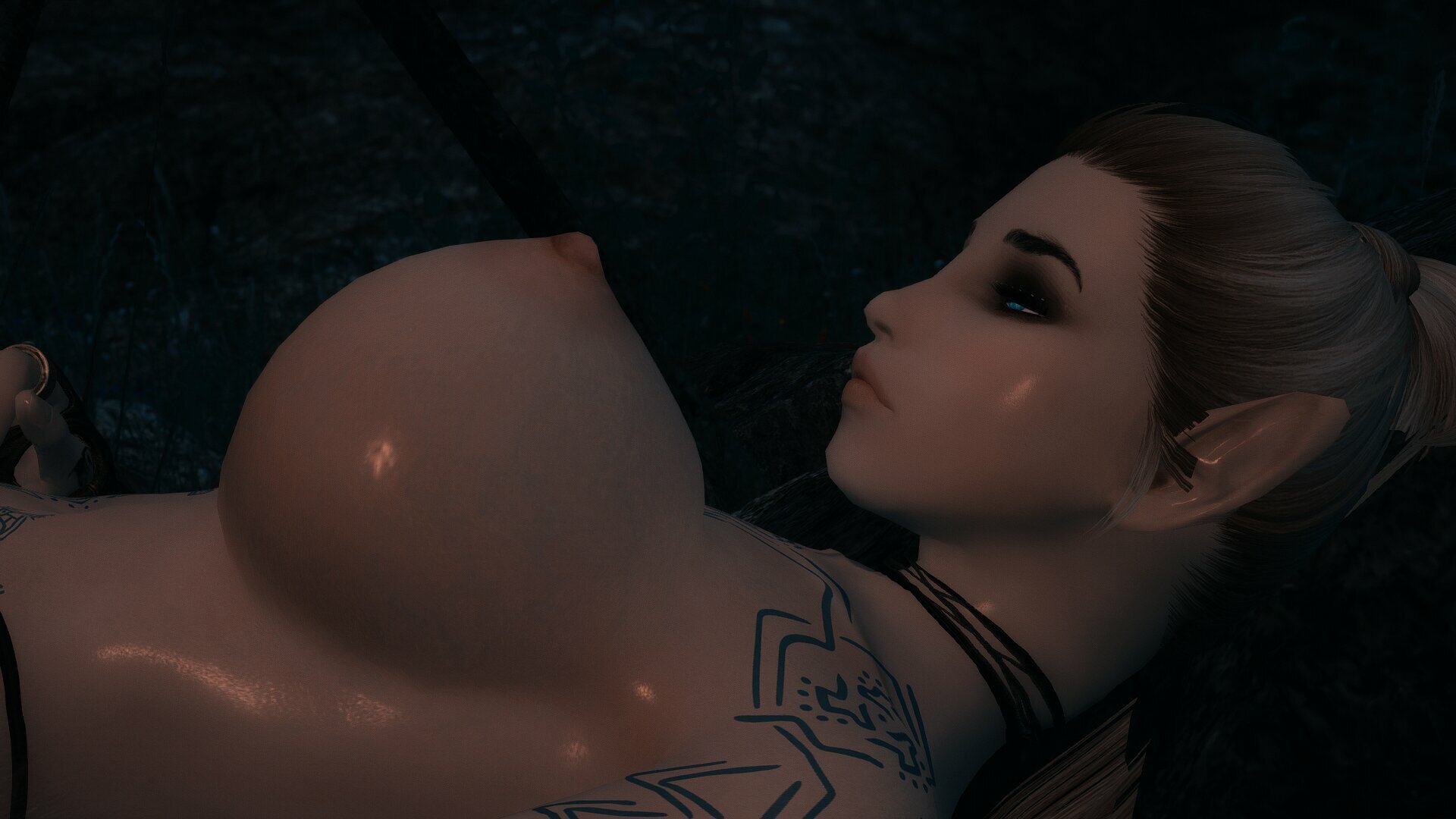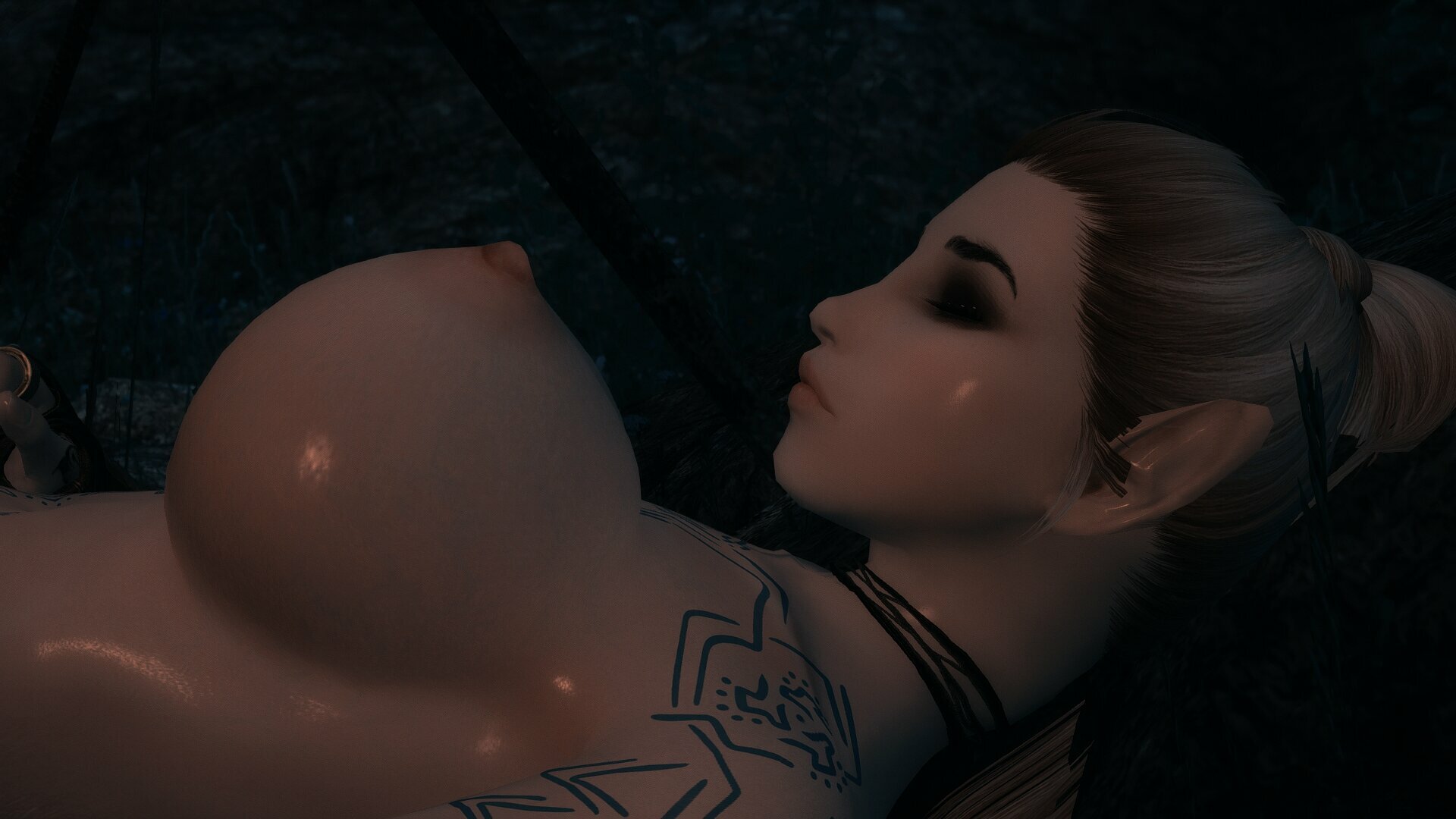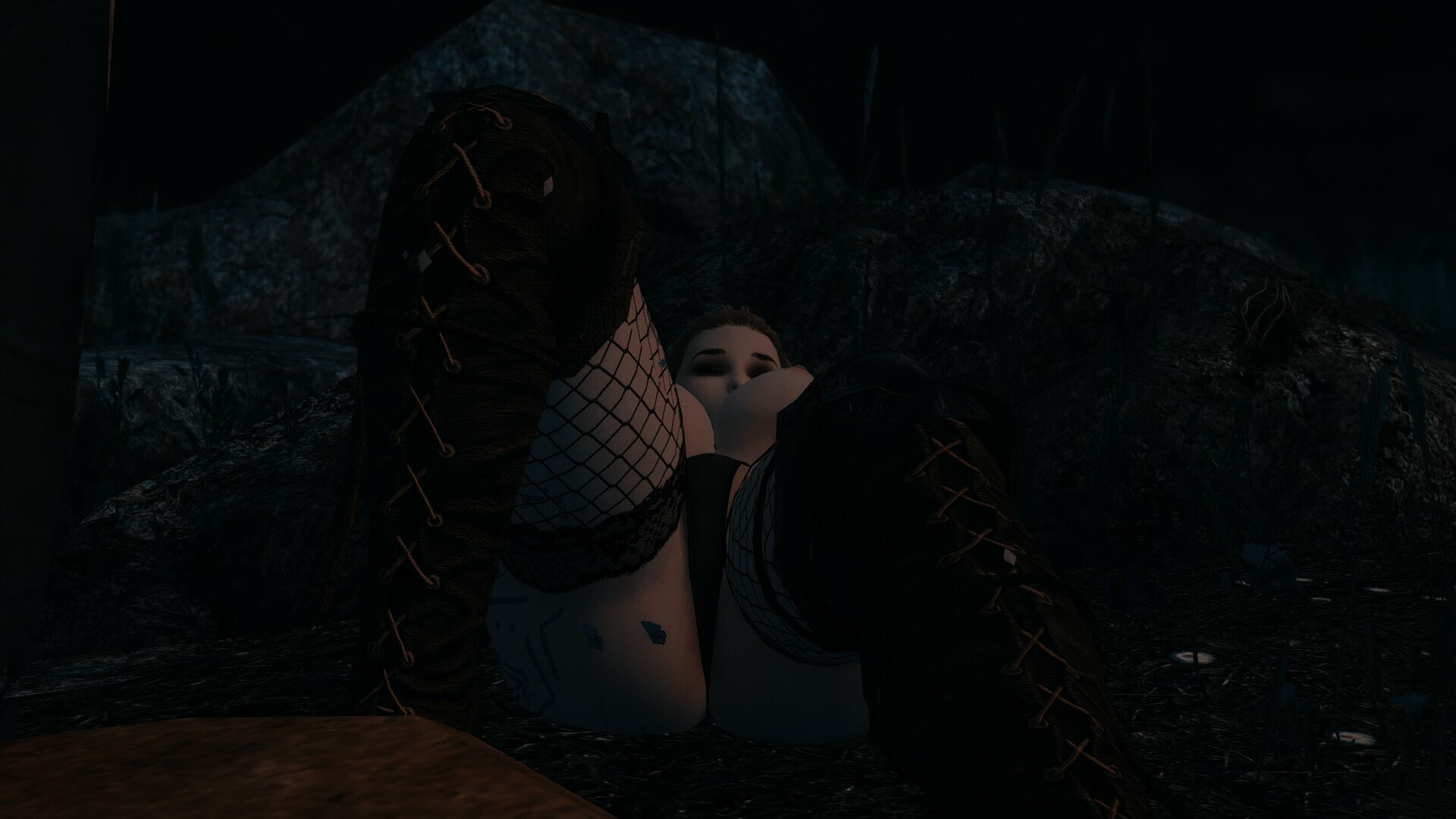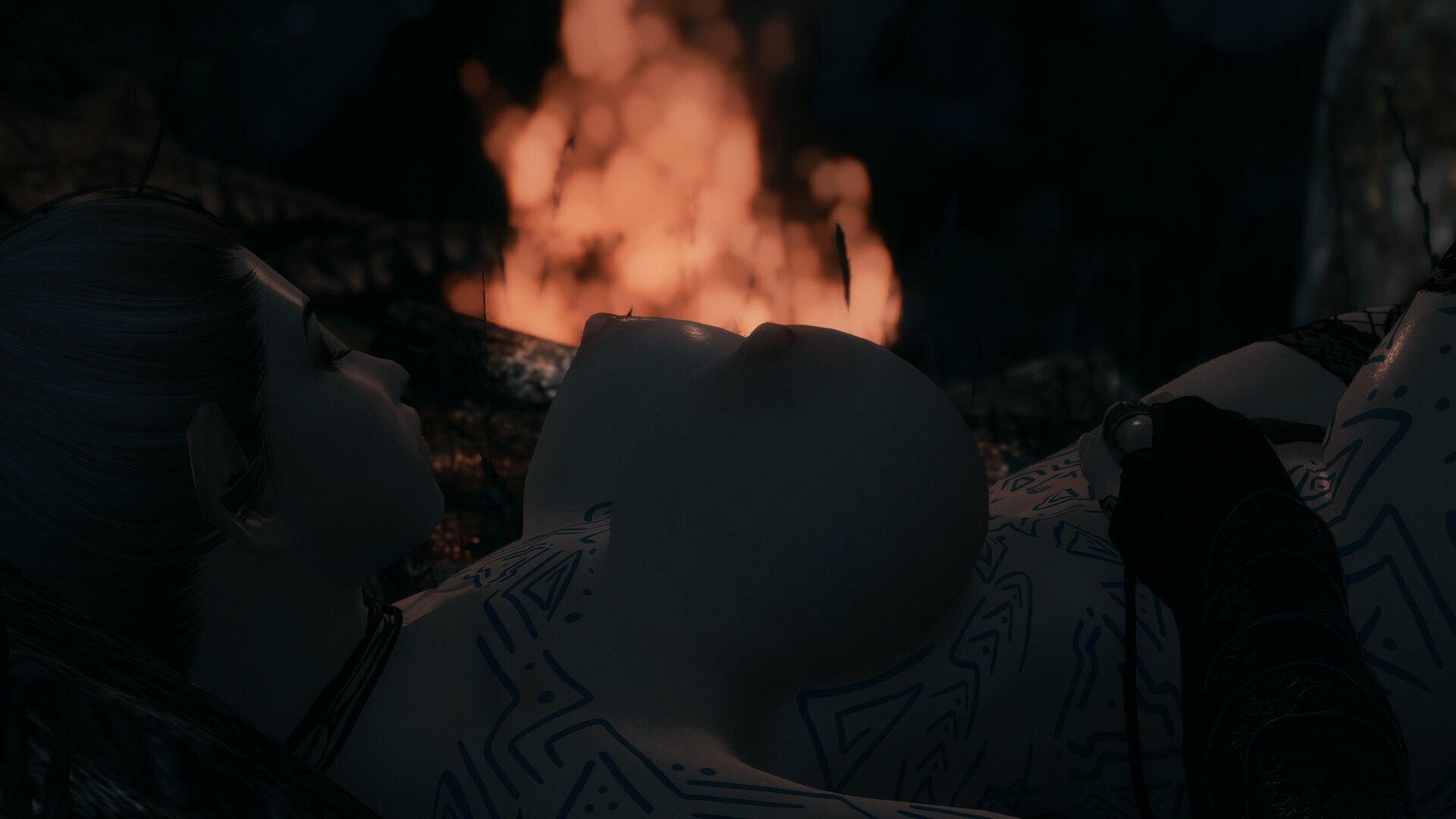 As Aerina sleeps, she starts to have a very hazy... dream...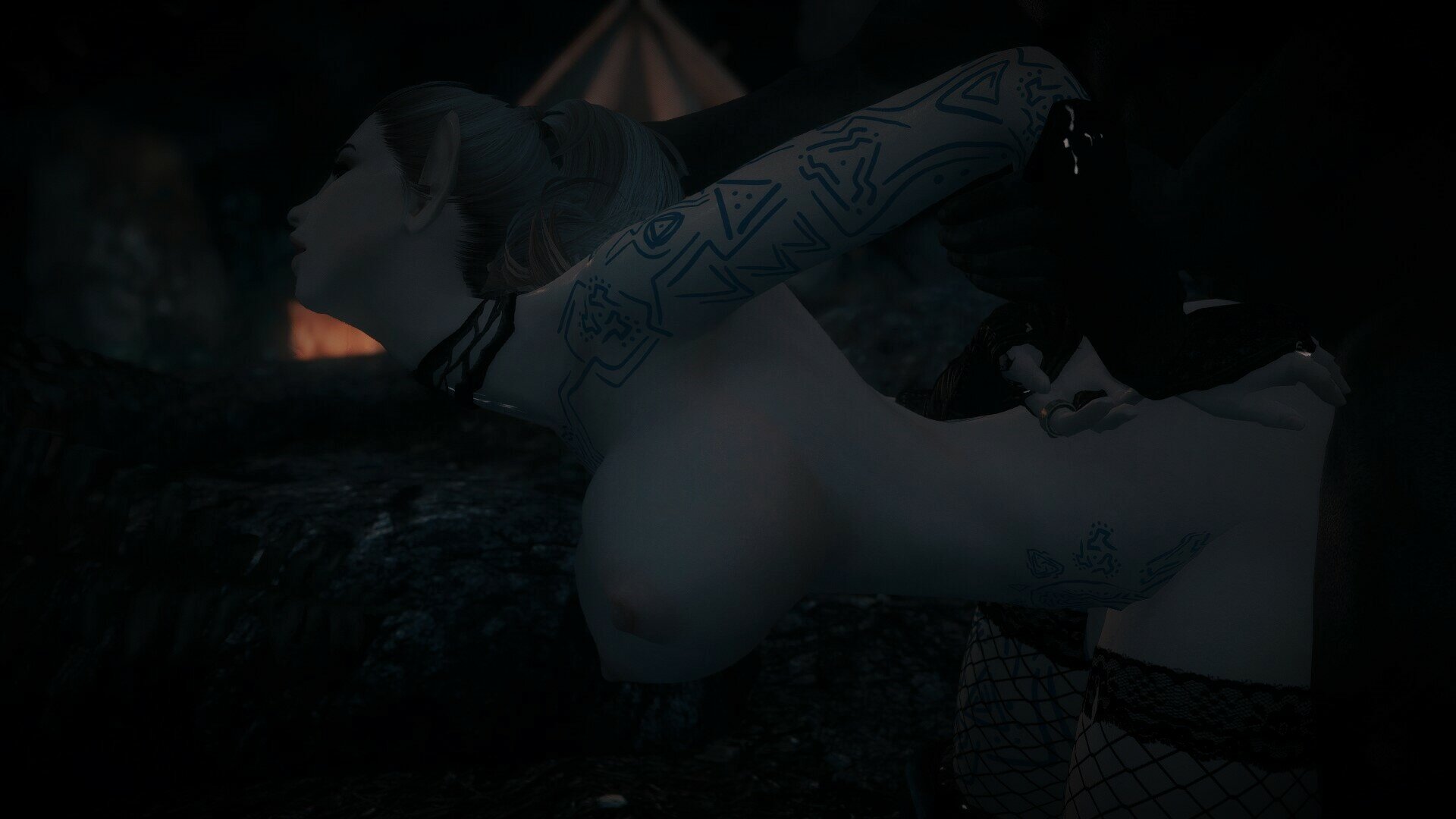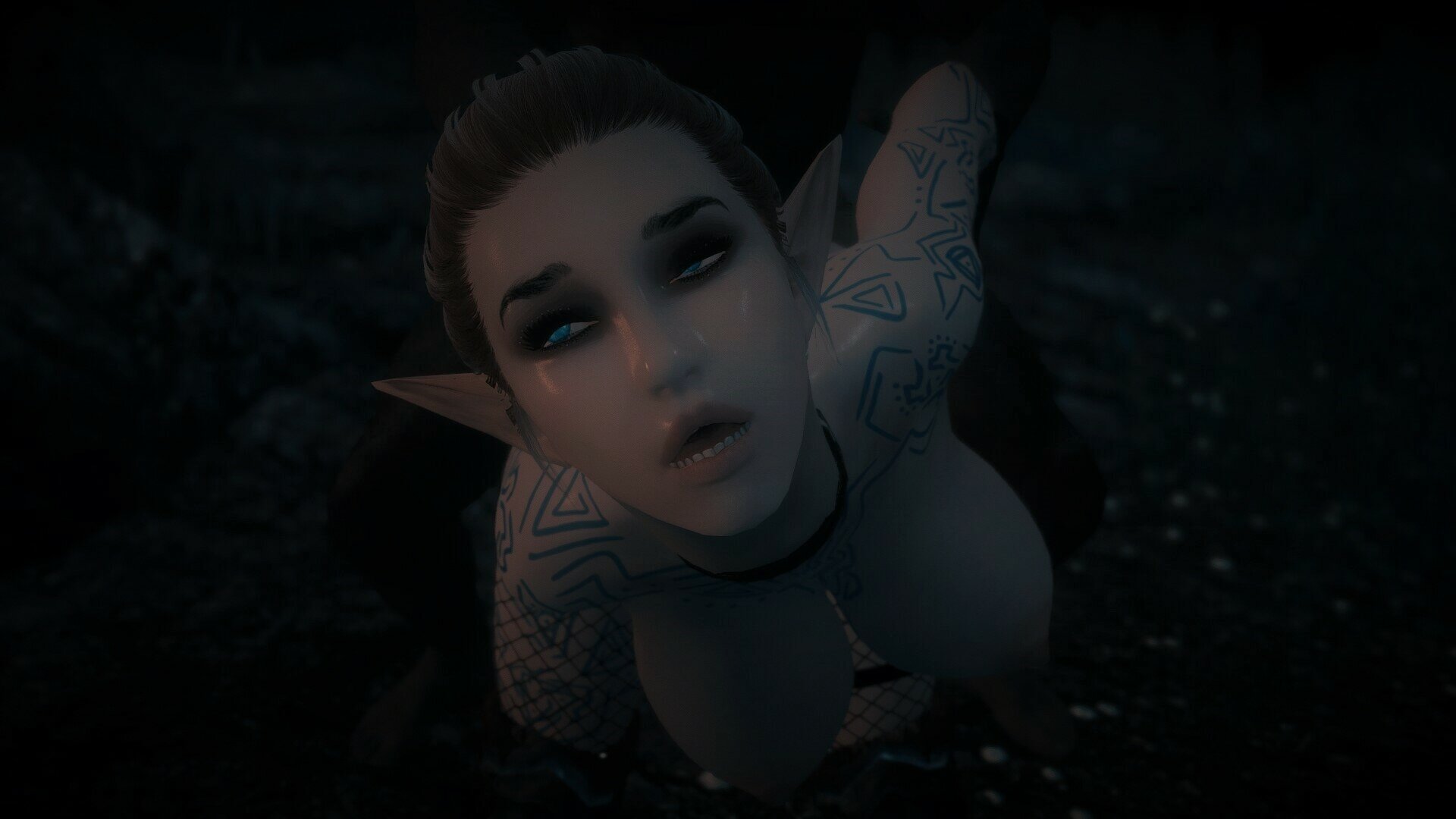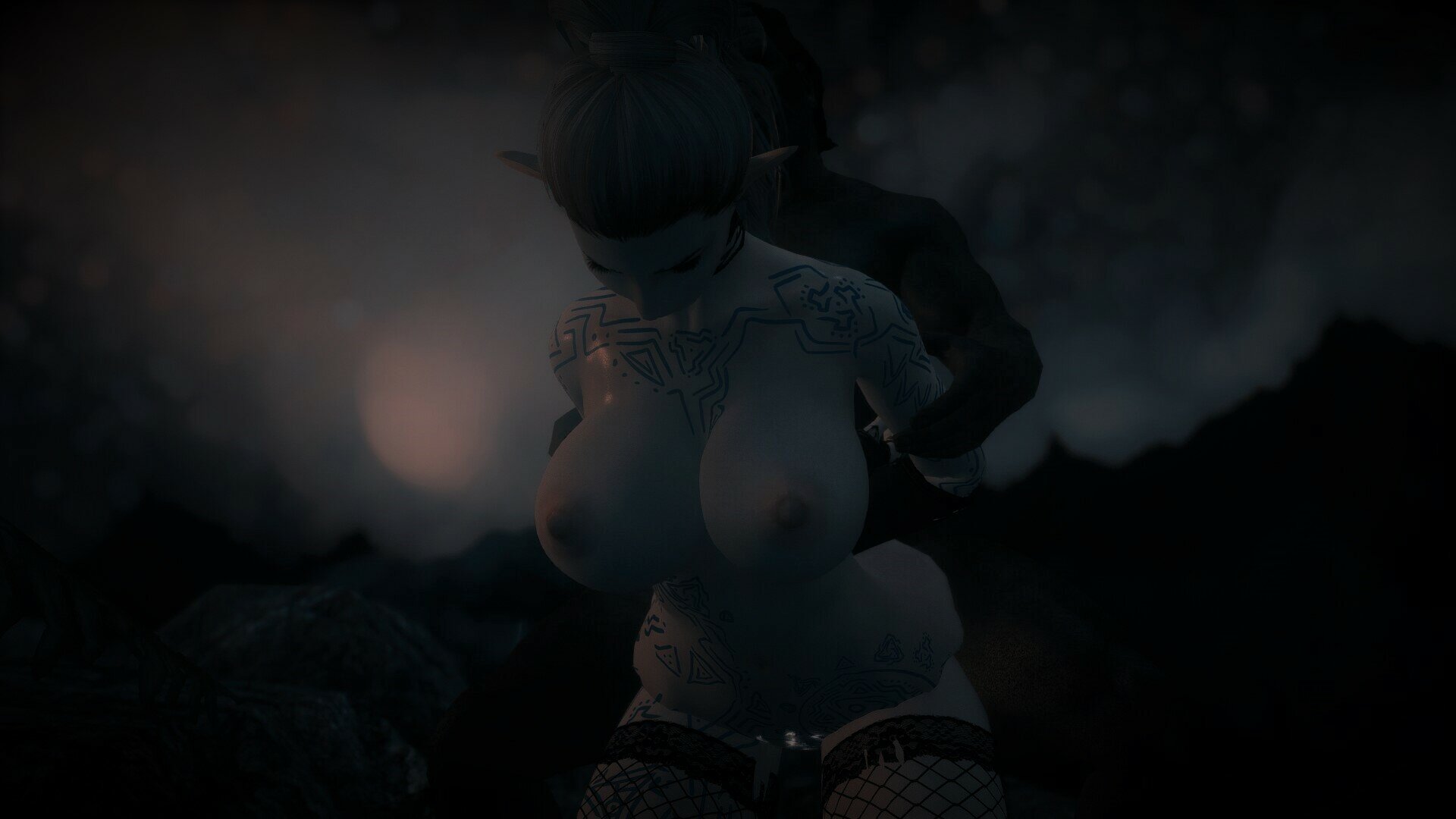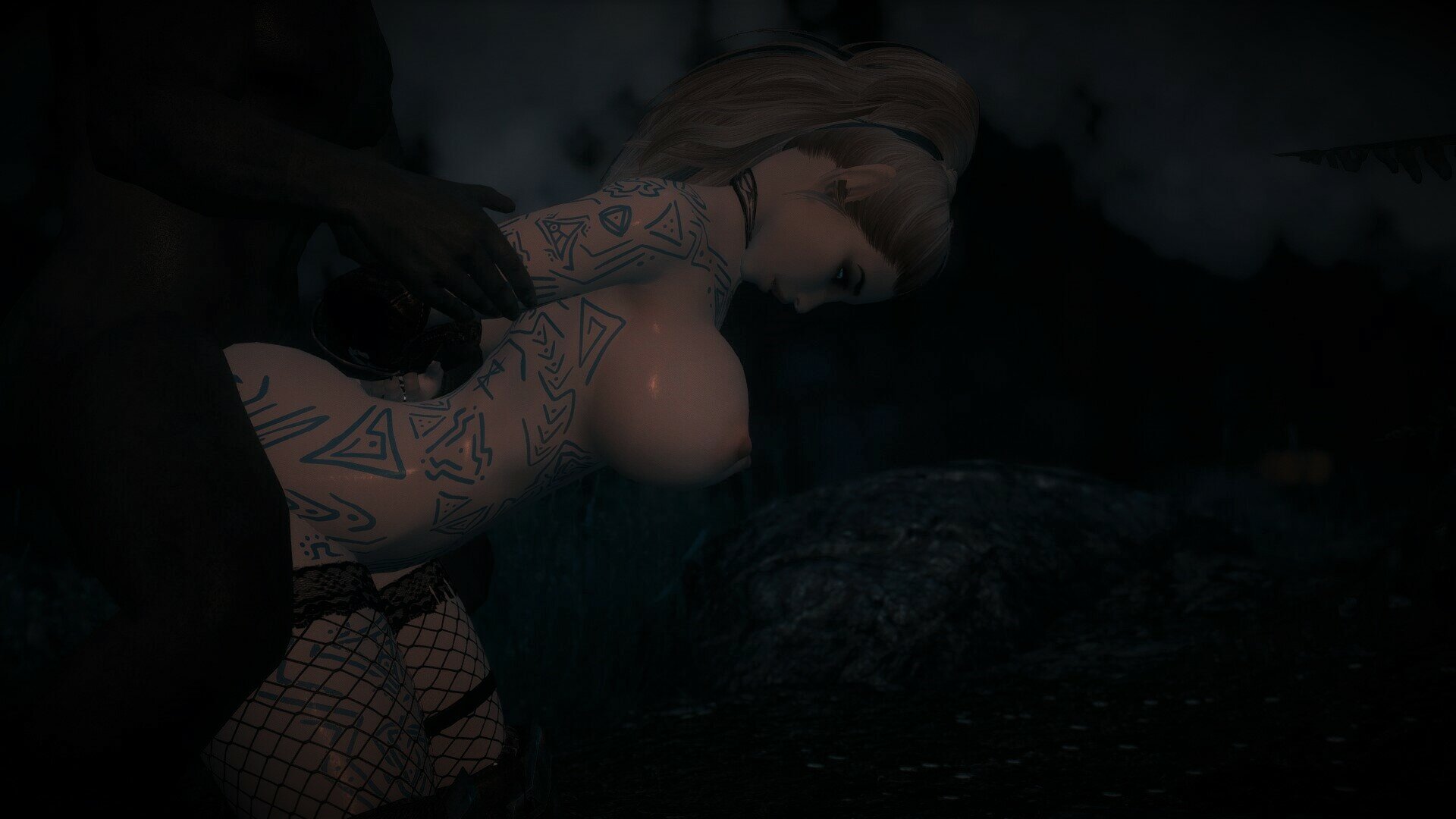 Aerina awakens with a fright but quickly comes to her senses and sleepily shuffles up the rock
Aerina: Hmmm... it was only on a dream...
Aerina: My subconscious must be paranoid...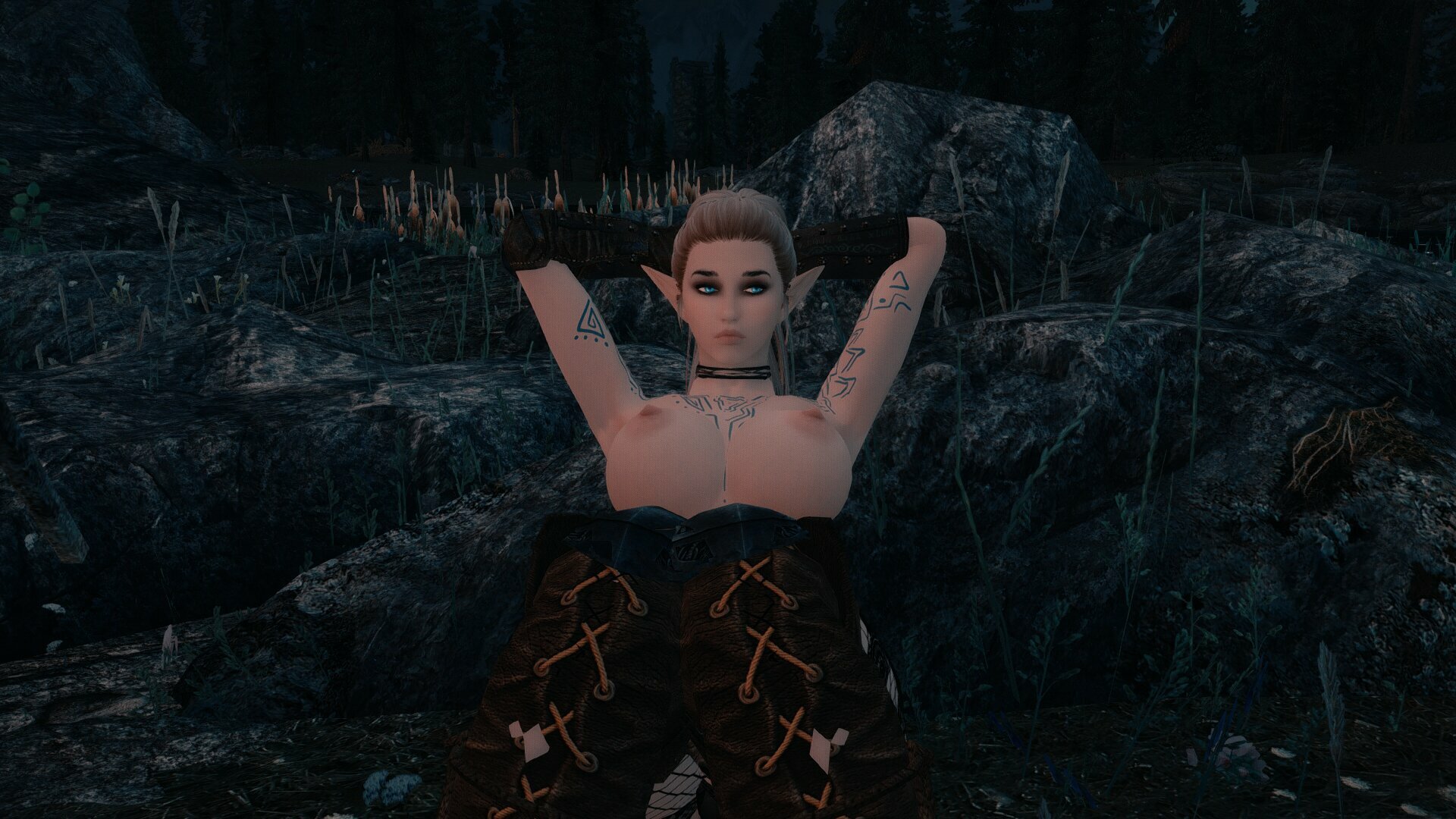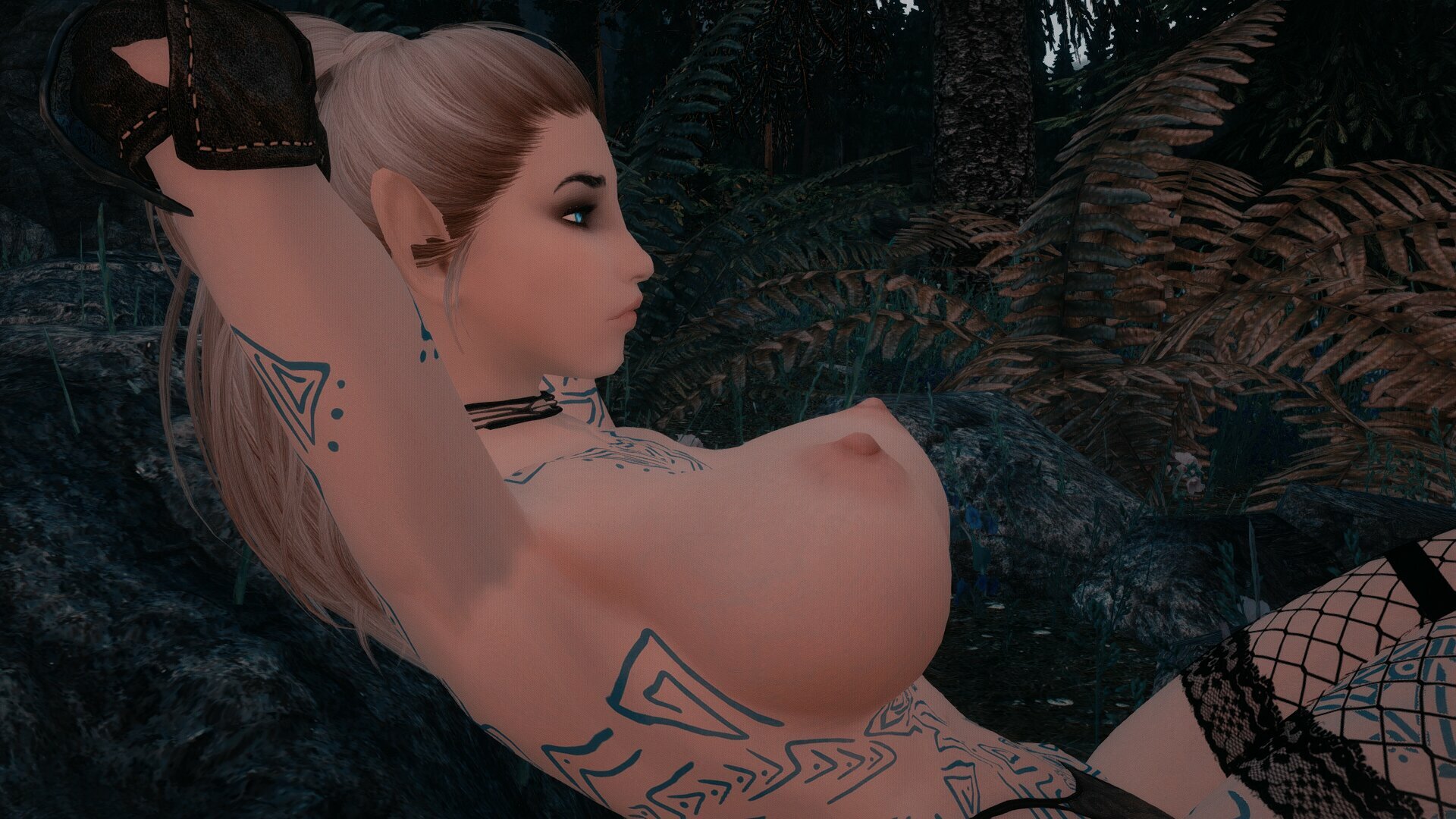 Aerina: Oh well... I should get moving anyway.
(Aerina walks over to the edge of the island and spots the mast of sunken ship protruding from the lake)
Aerina: Huh... I didn't see that last night... I wonder if it has any loot?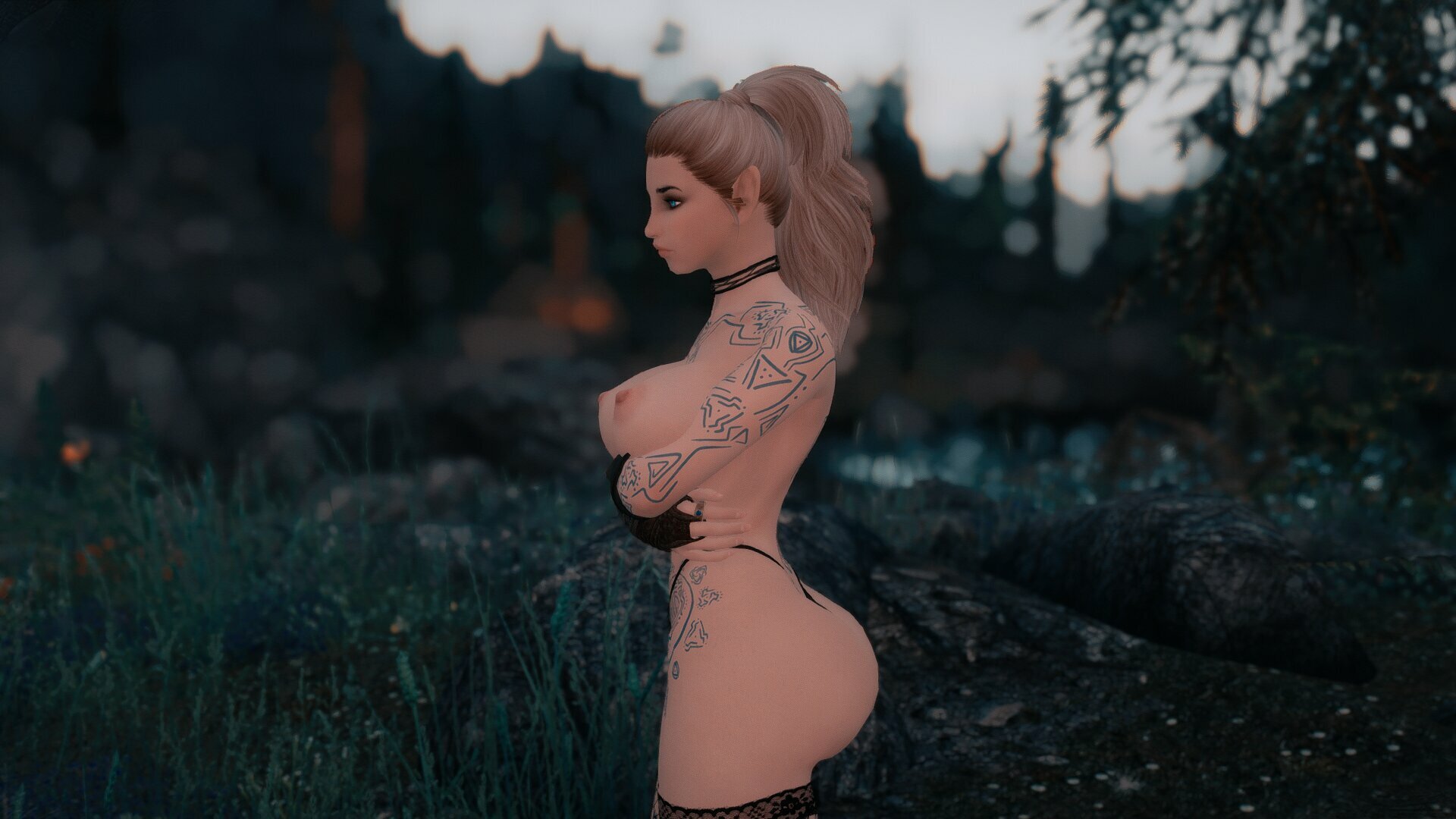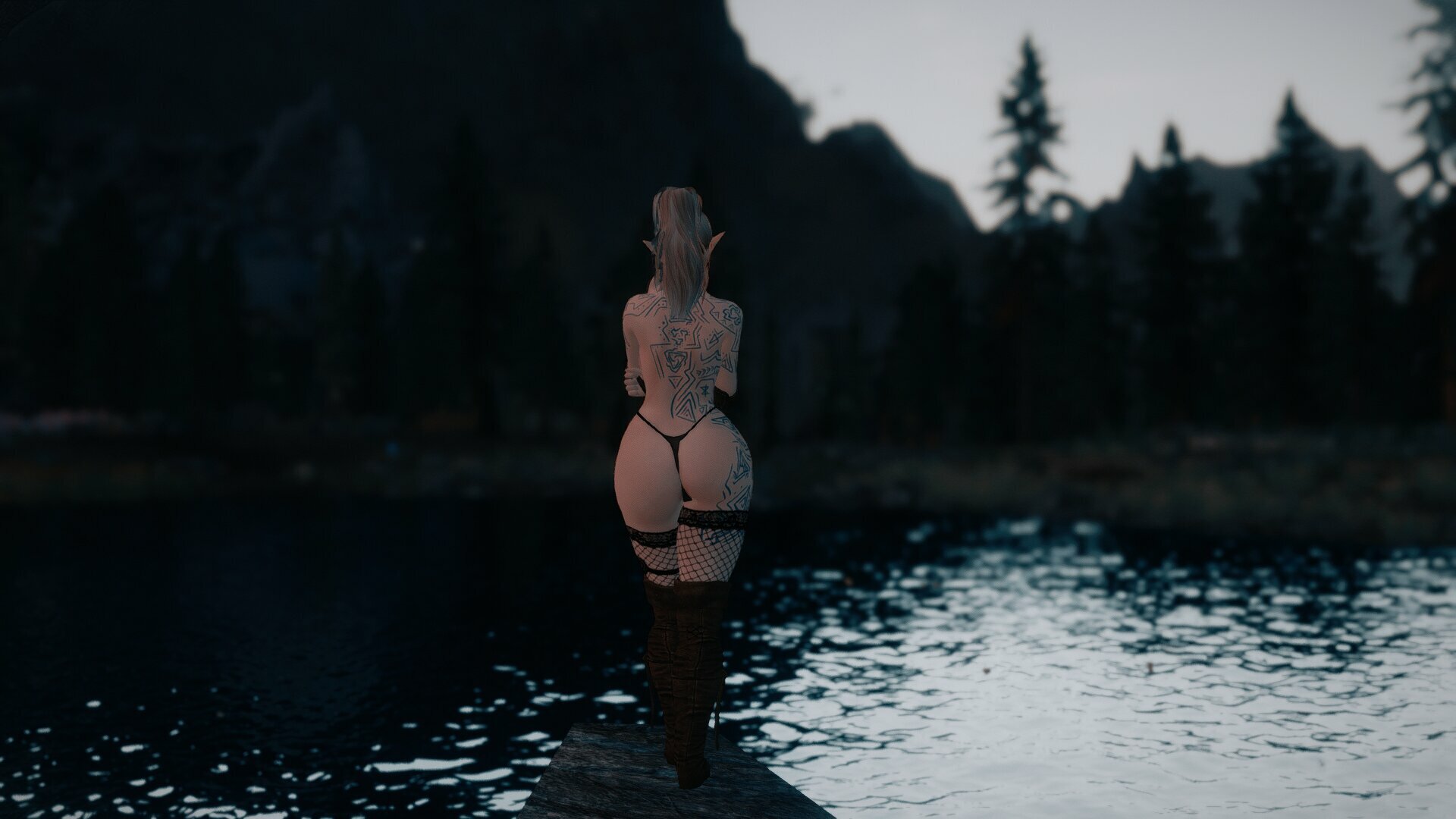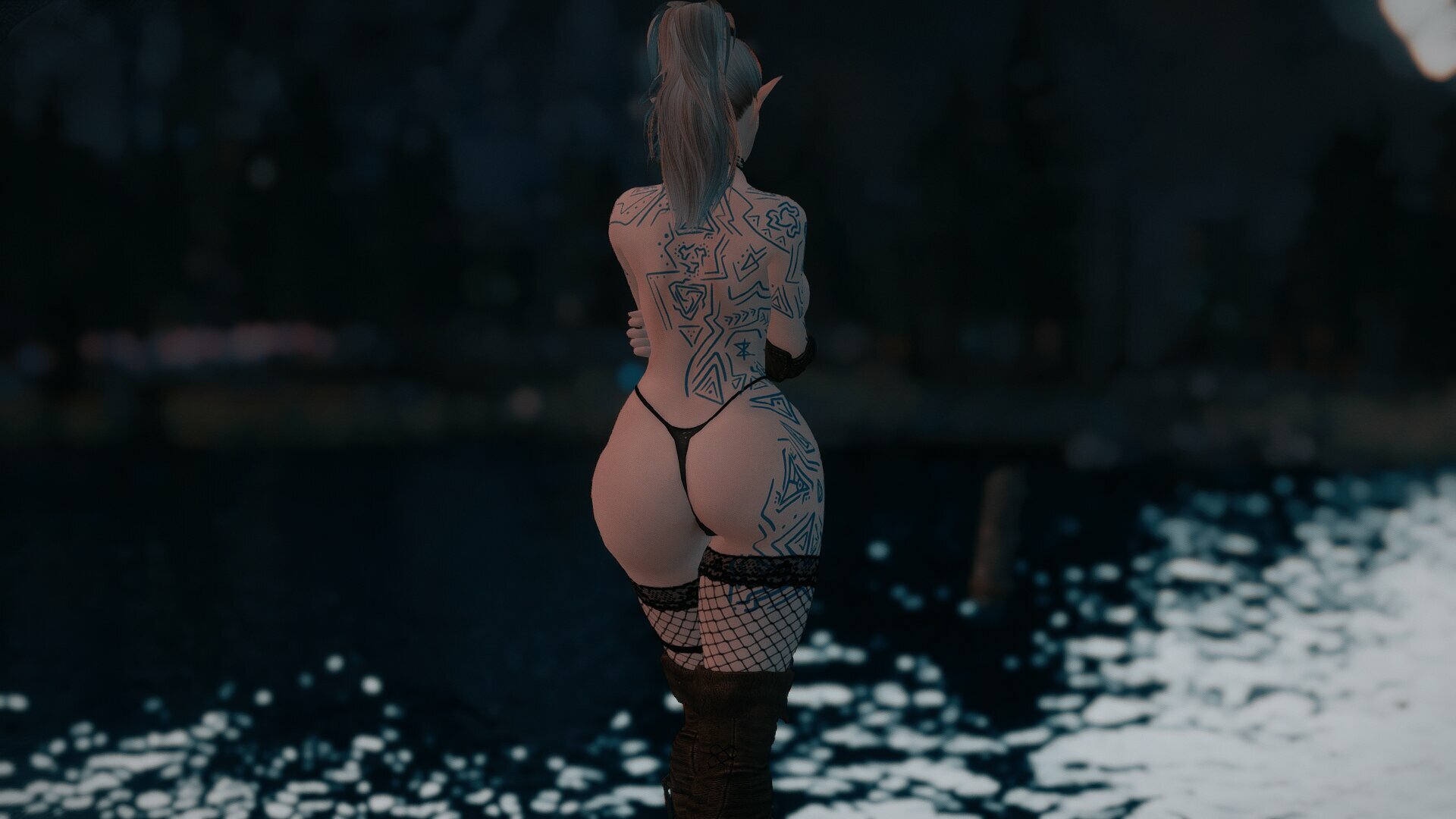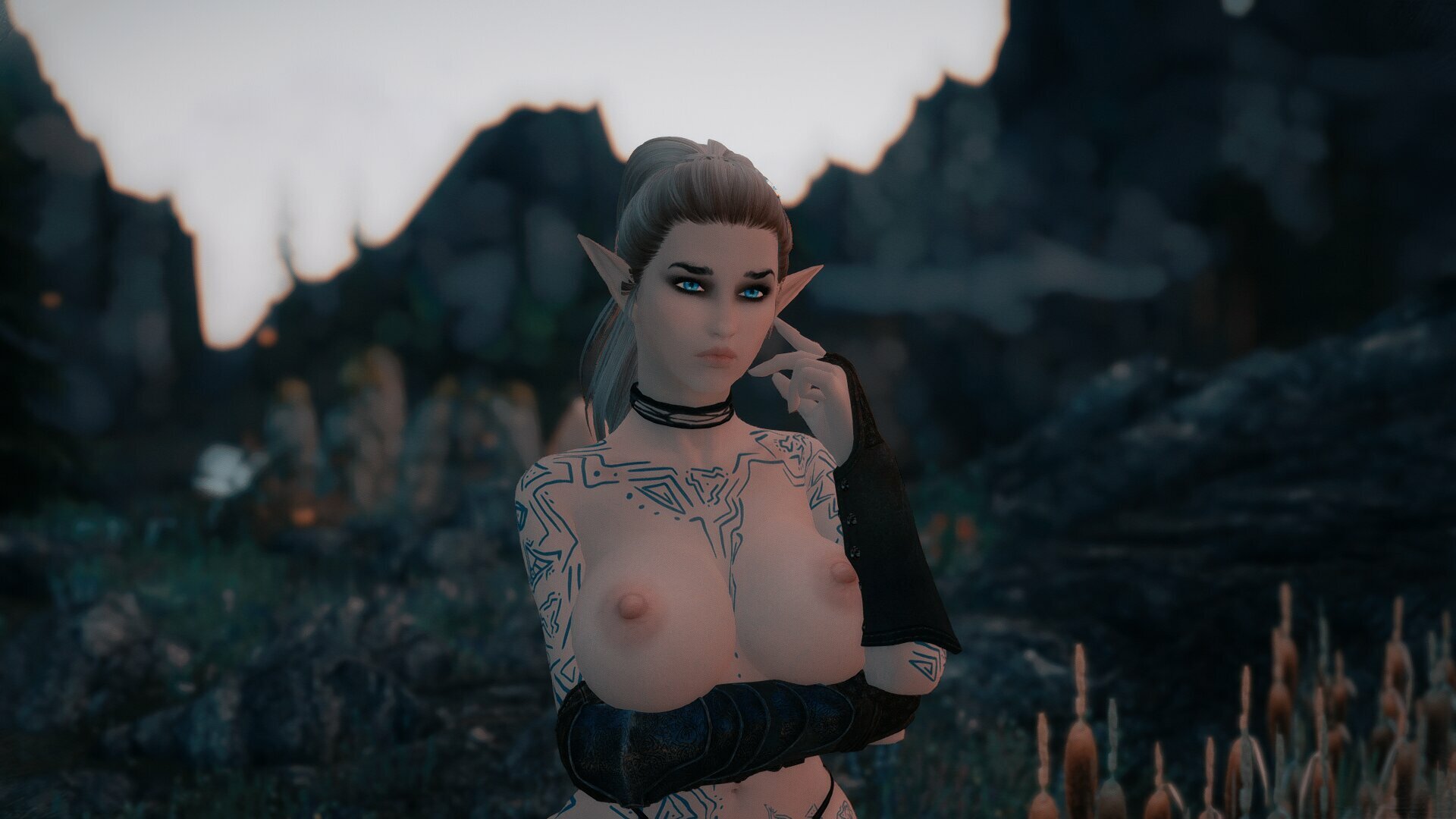 She dives off the rock platform into the lake and begins scouring the wreckage for anything of use...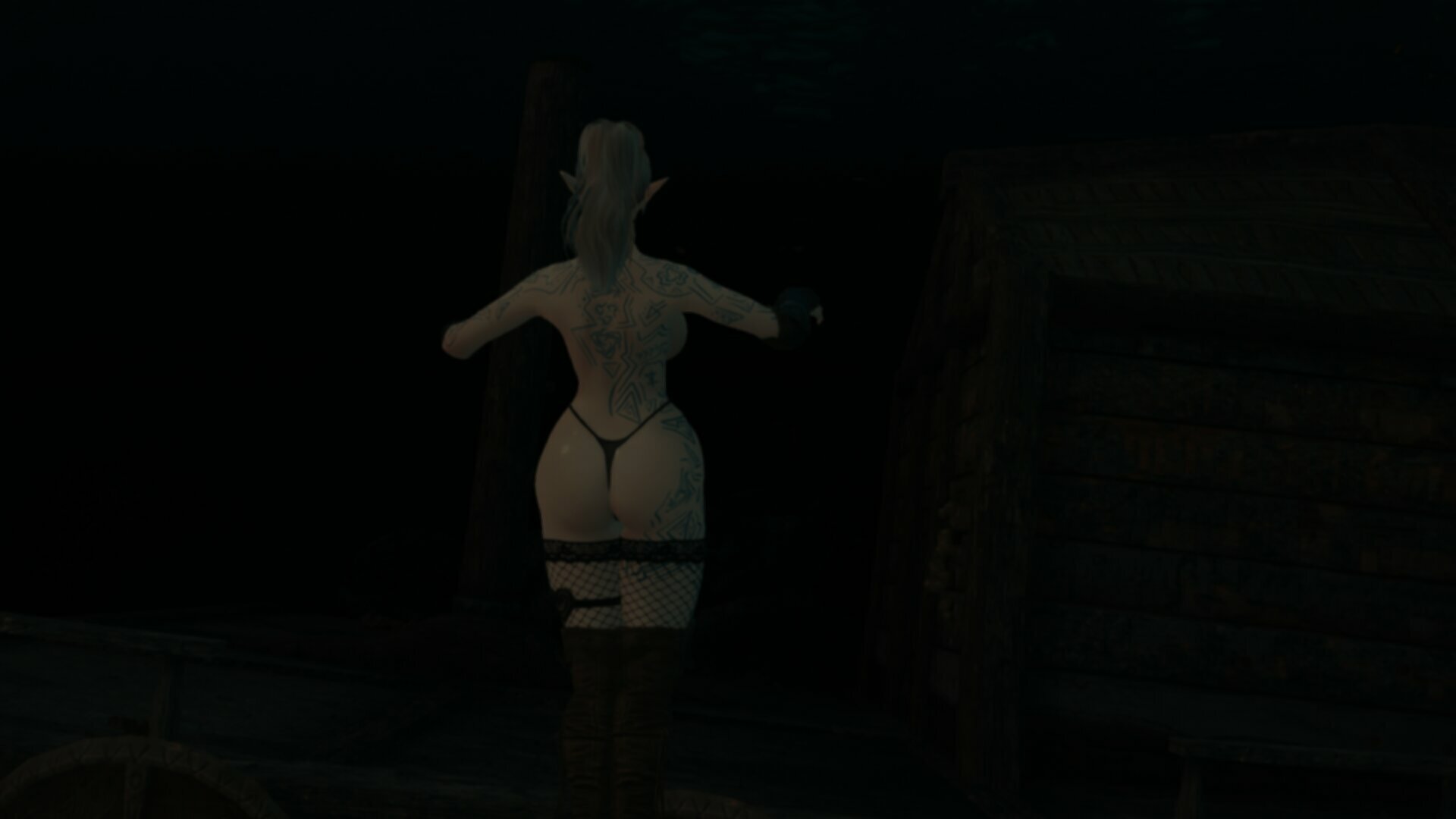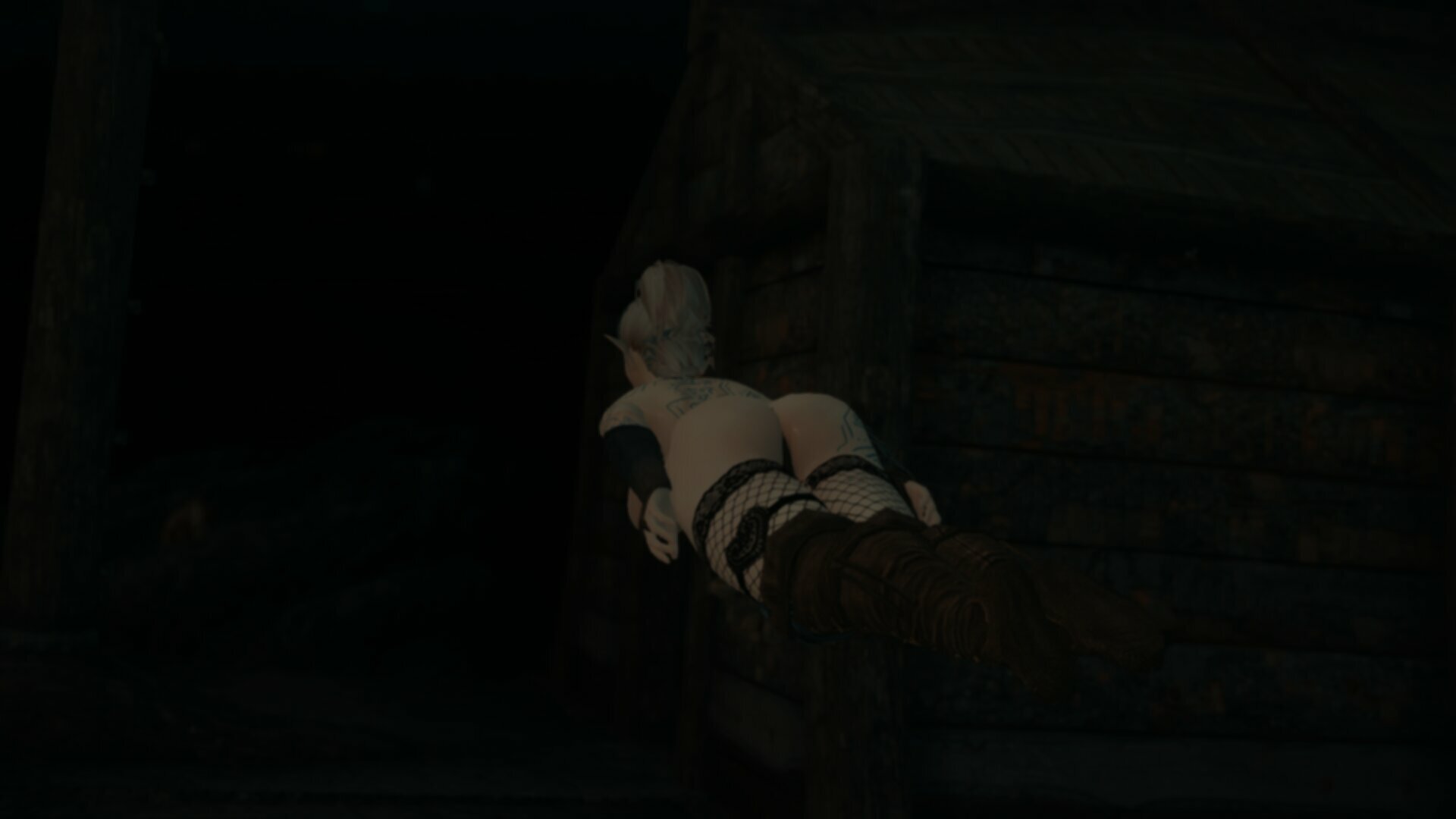 (She enters what appears to be the captains chamber to find what looks like a bodysuit and sword beside an old table)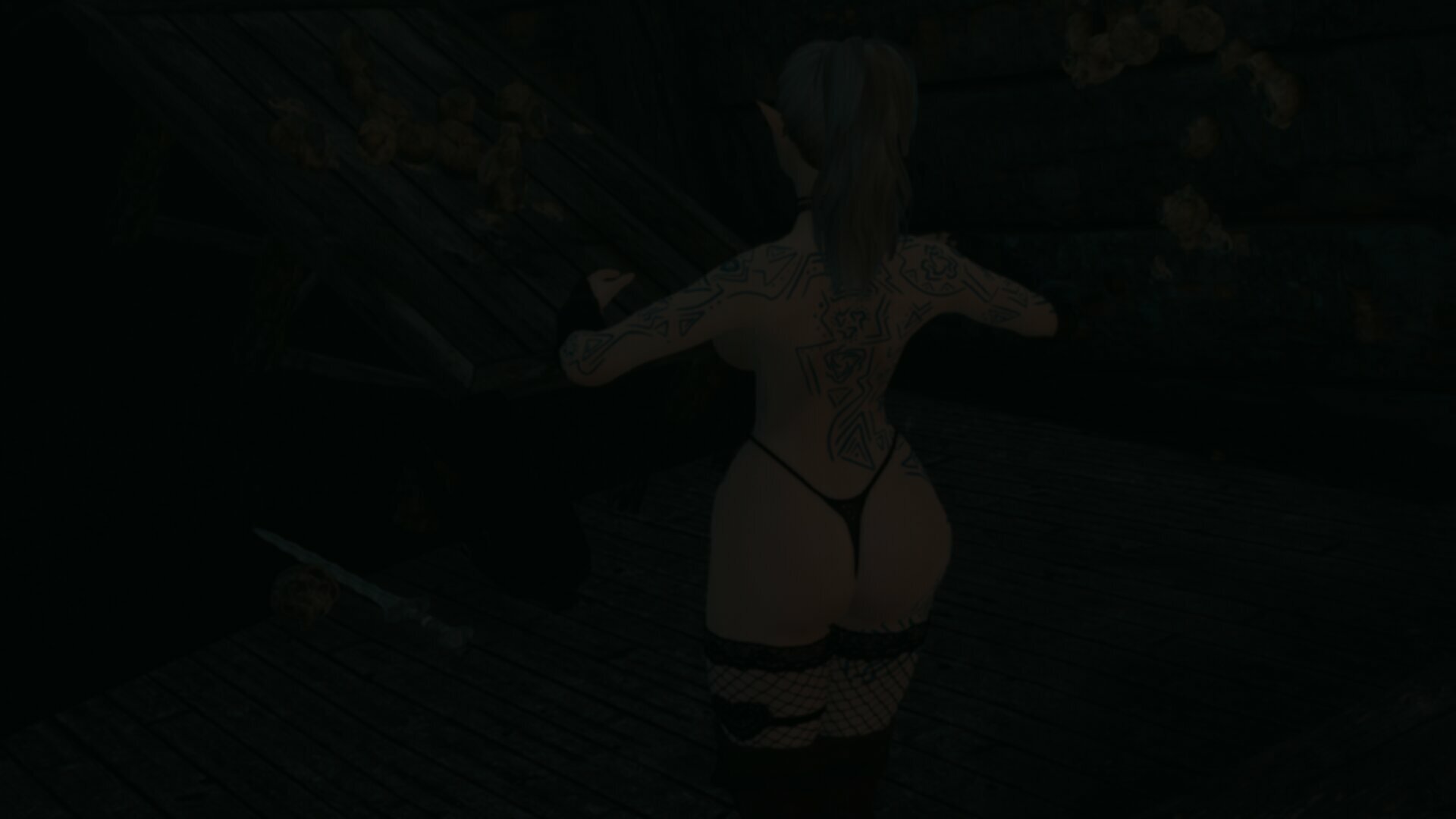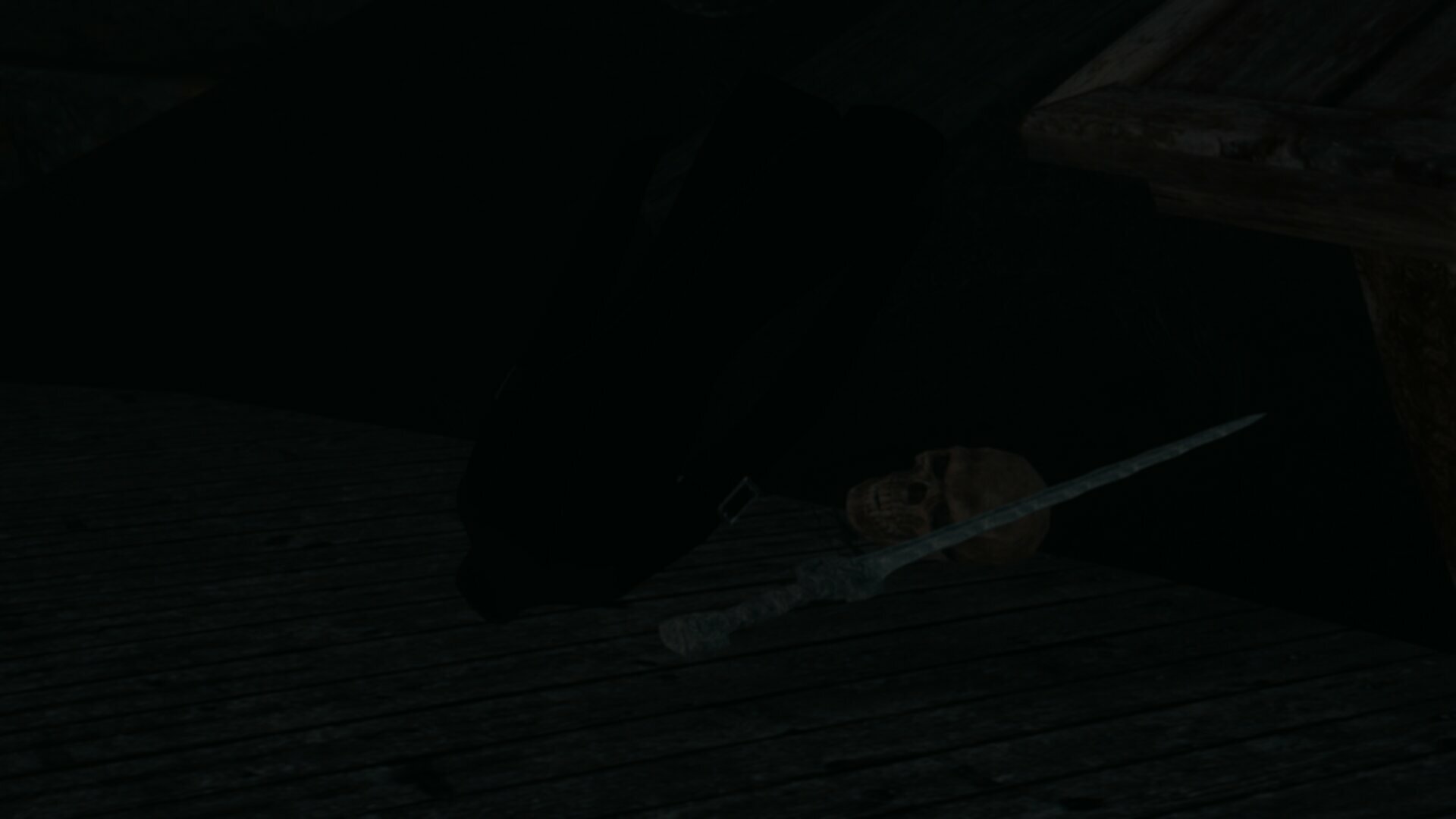 Aerina (Thinking): By Azura I need some air, I need to grab that shit and get moving...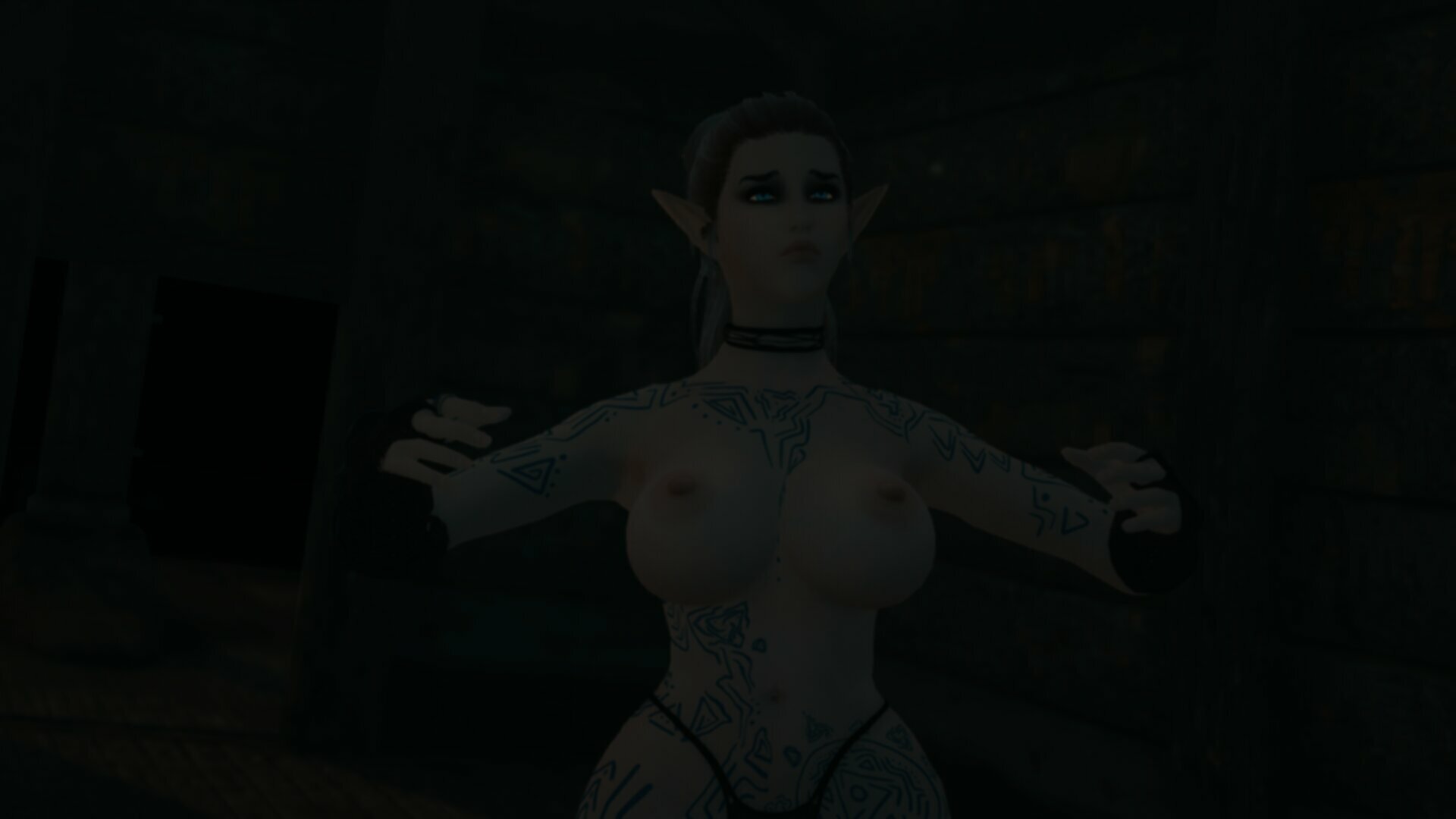 Aerina: *Splutter* Urgh... too close..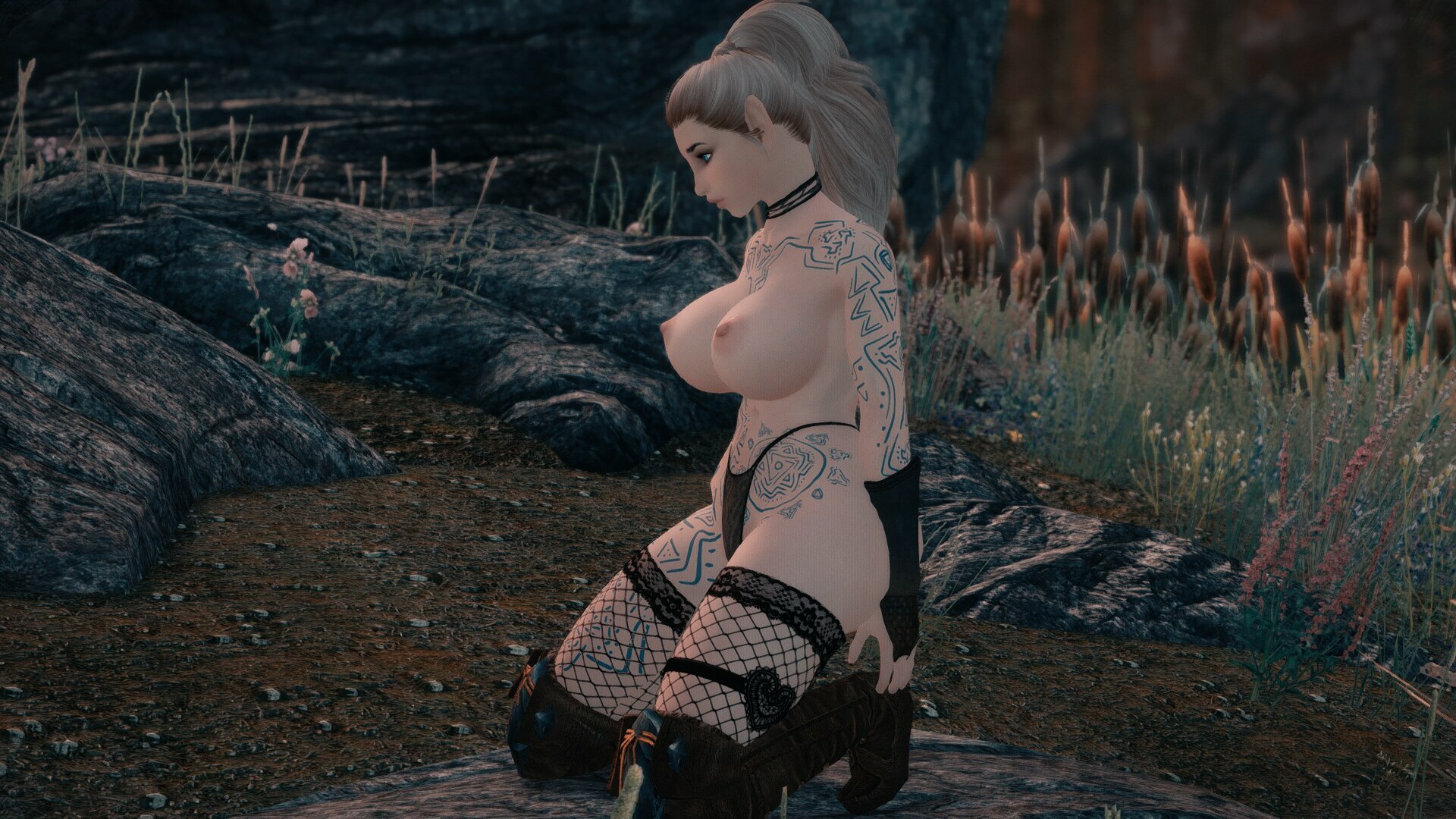 After regaining her breath, she tries on the bodysuit she found.
Aerina: Ooooh... this is very see through... and a bit tight...
Aerina: But it does have a lot of mobility...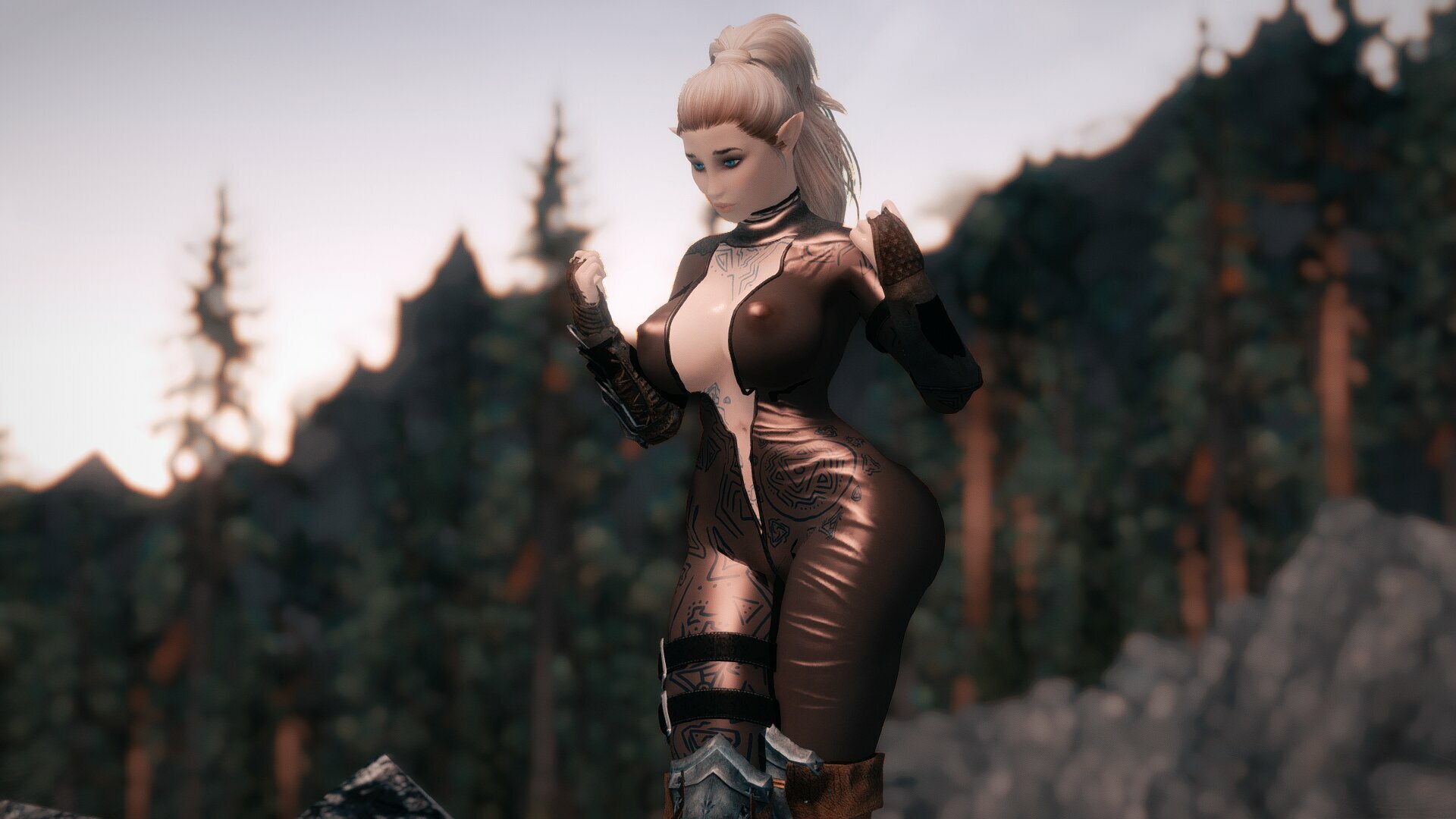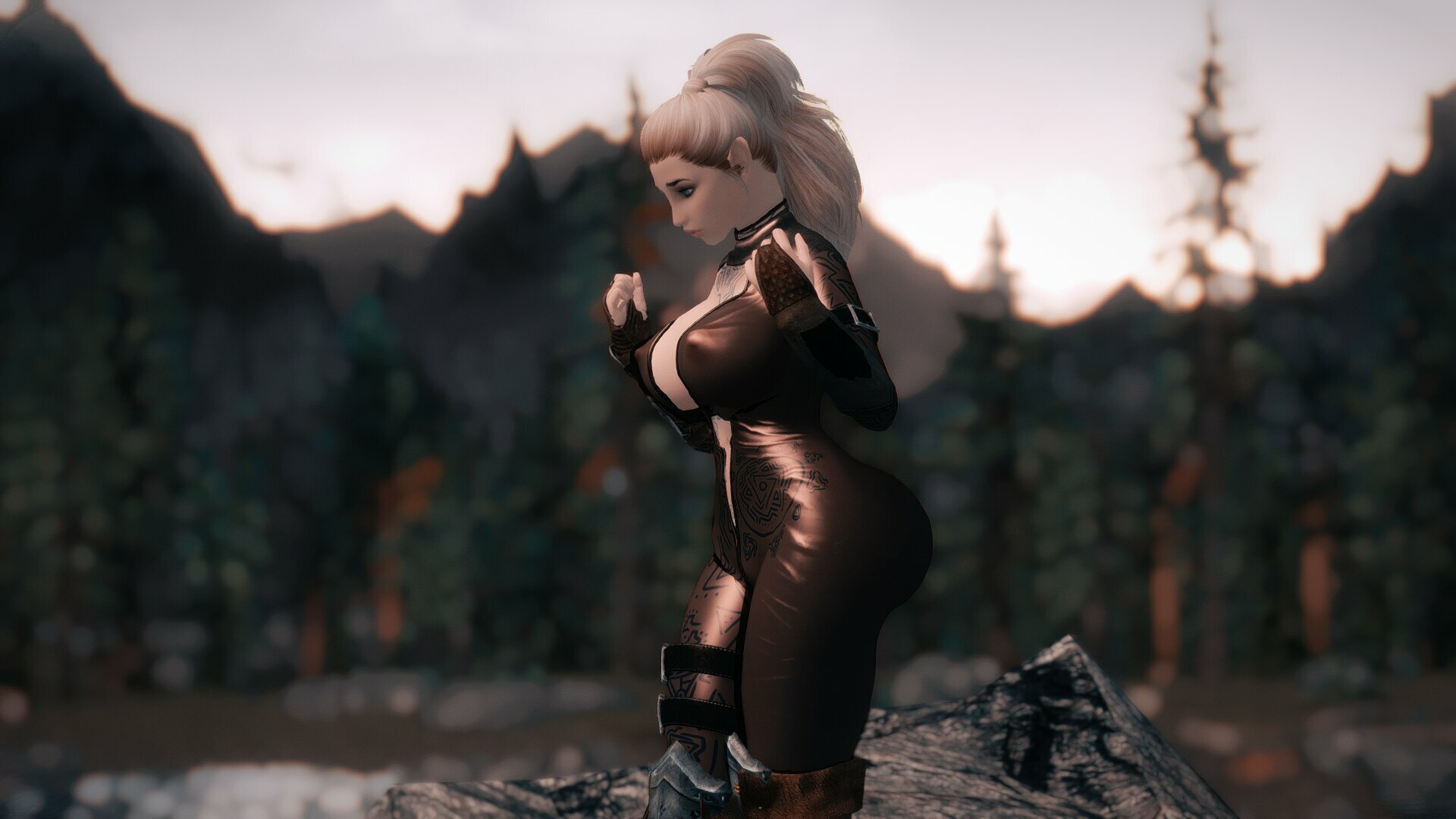 Aerina: Bah... it'l do... Beggars can't be choosers...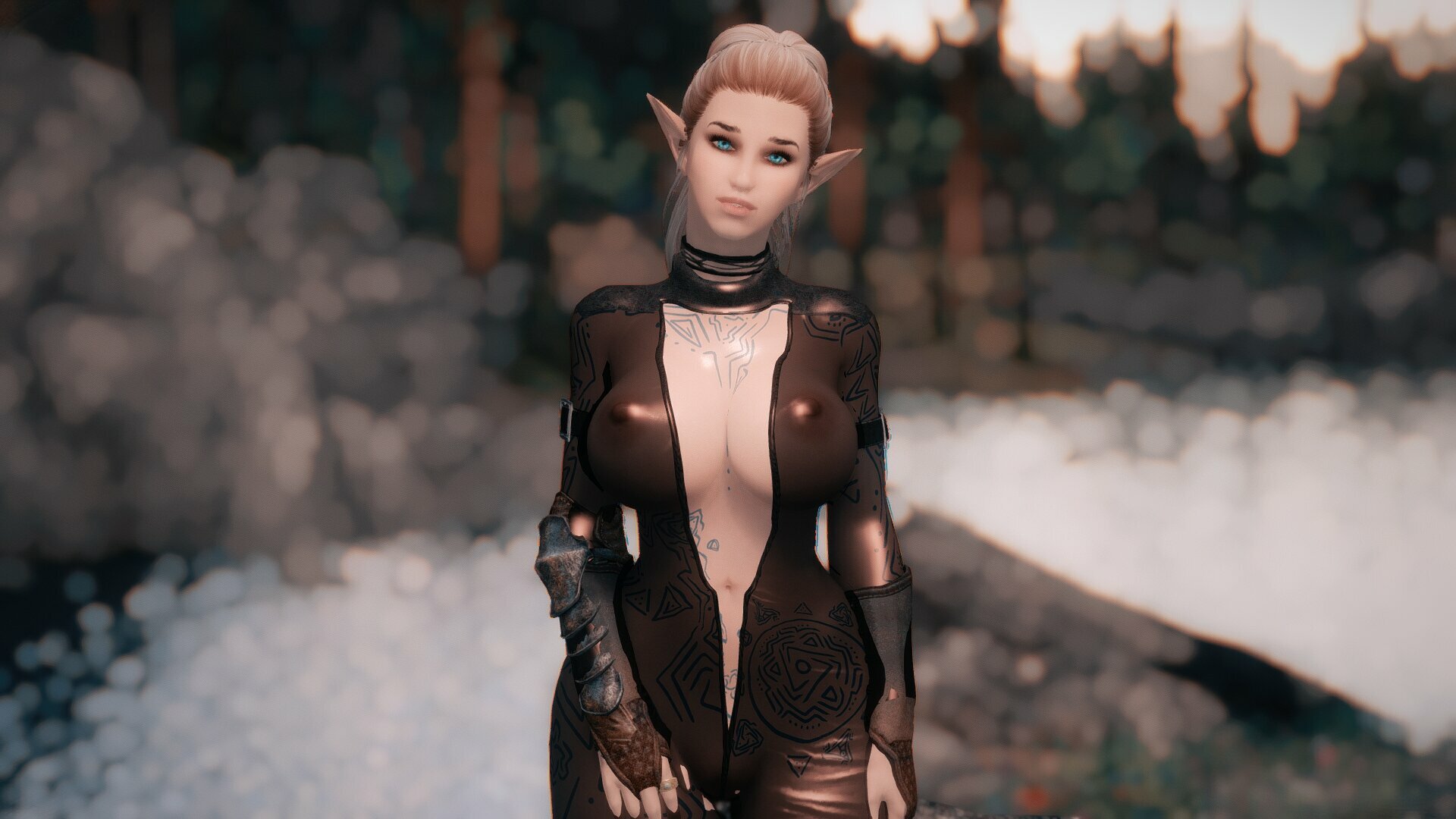 Aerina: Right... lets get going... I need to stock up at Falkreath.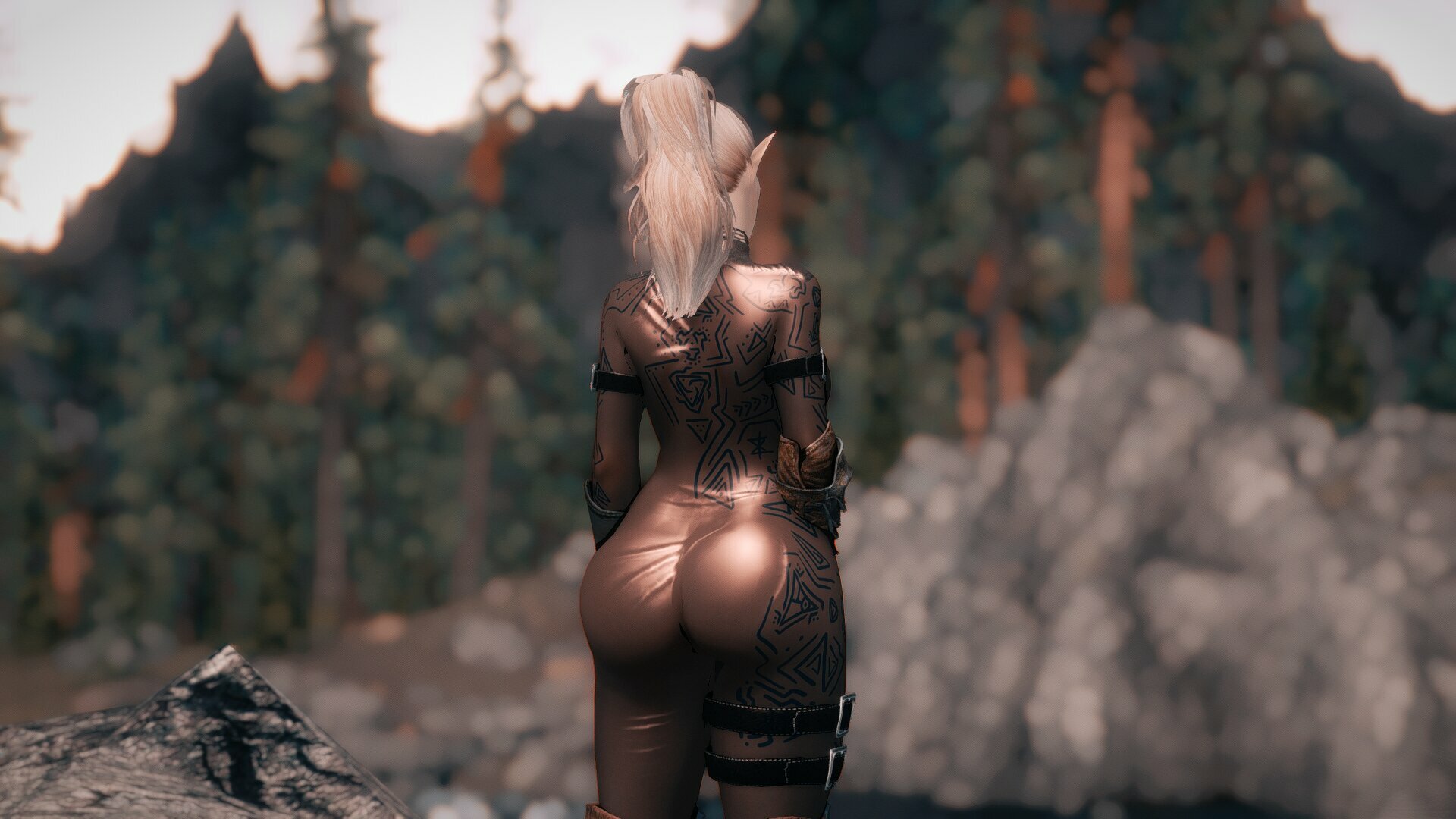 (She swims back across the lake to the main land, taking one last look back at the island)
Aerina: I'm still not sure who built that tent... I wonder if it is related to my dream last night....?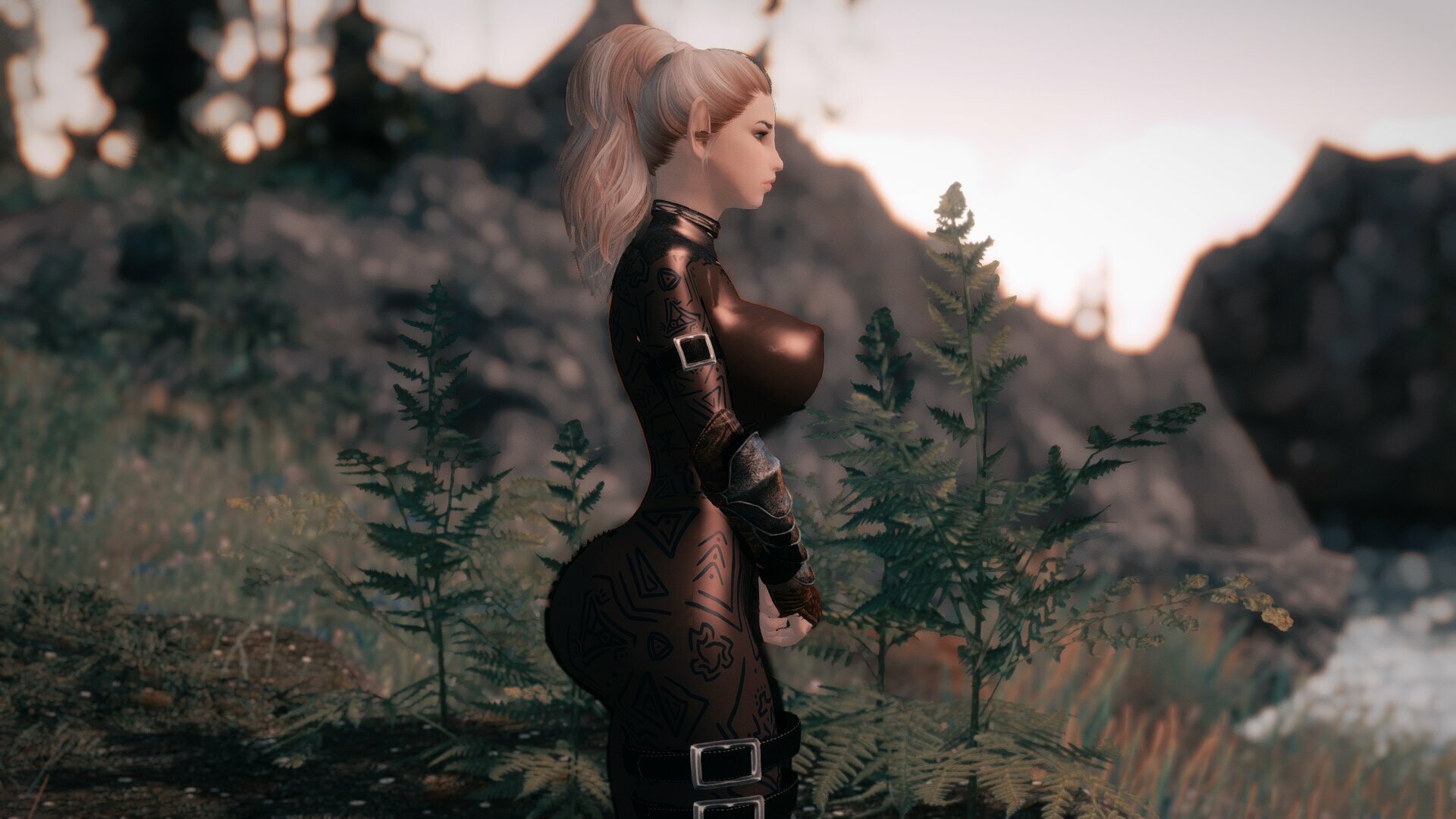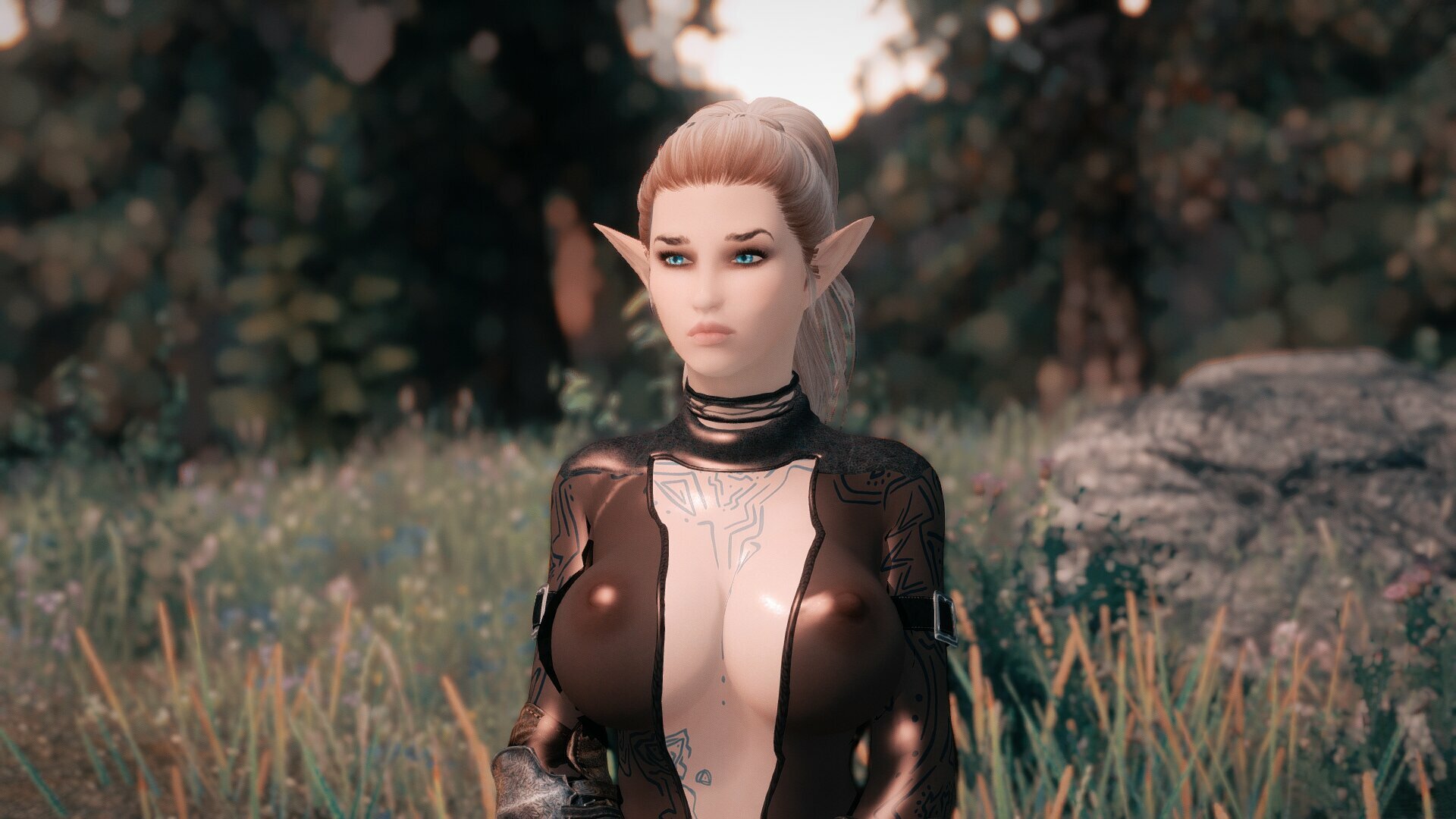 Aerina: Hmm... I wonder...
Aerina: I can't stay and wait to find out... I'm going to starve if I don't get something soon...
Aerina: Falkreath here I come...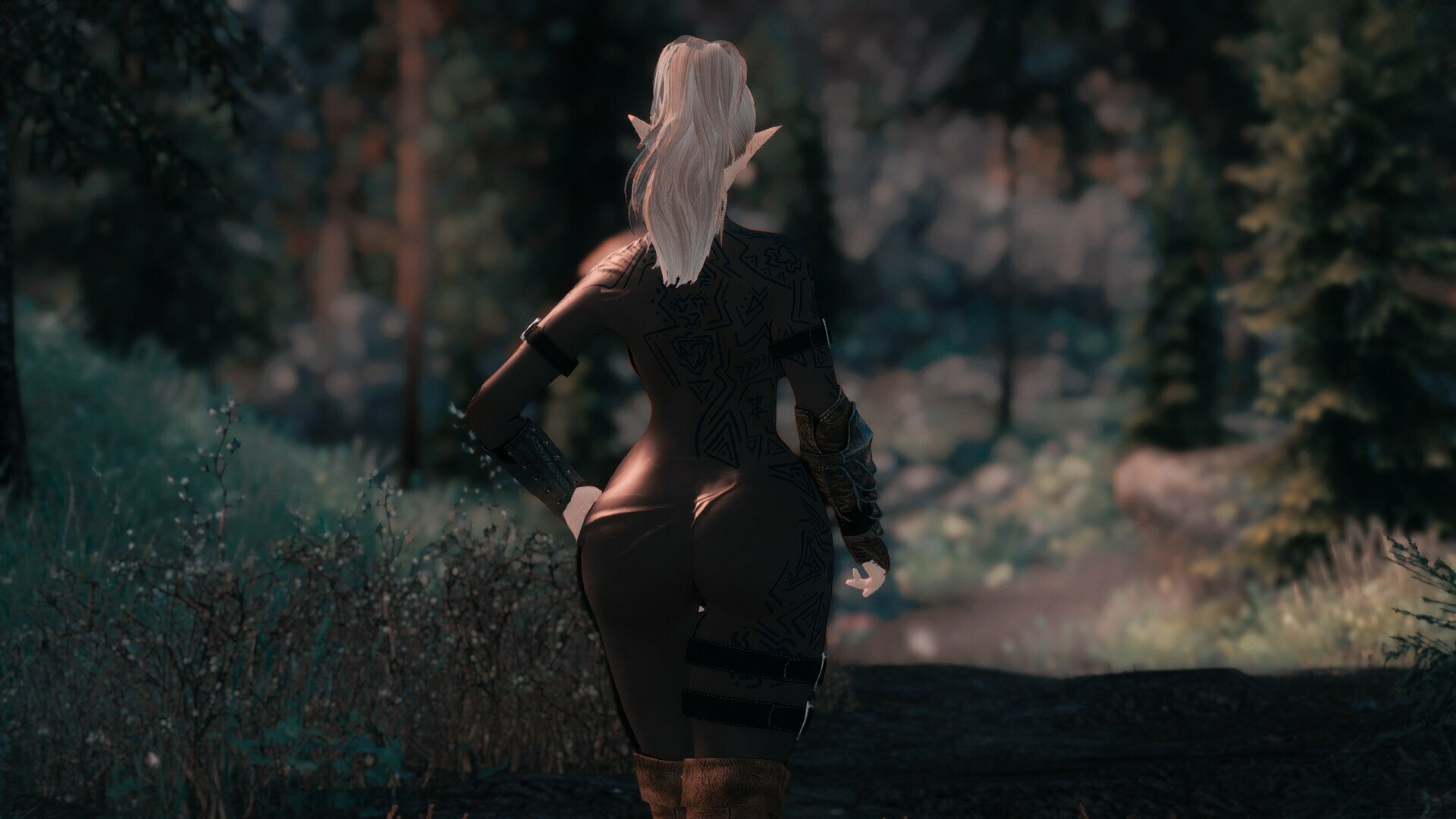 P.S.
Apologies for the lack of posts... Lets just say the current situation in the world needs no explanation...
Anyway's hope you enjoyed