A simple Re-Texture for the Cassowary Race for the mod "Avian Races" on Steam's WorkShop.
As far as i used this head, it's fits decently with many head wear and it looks cute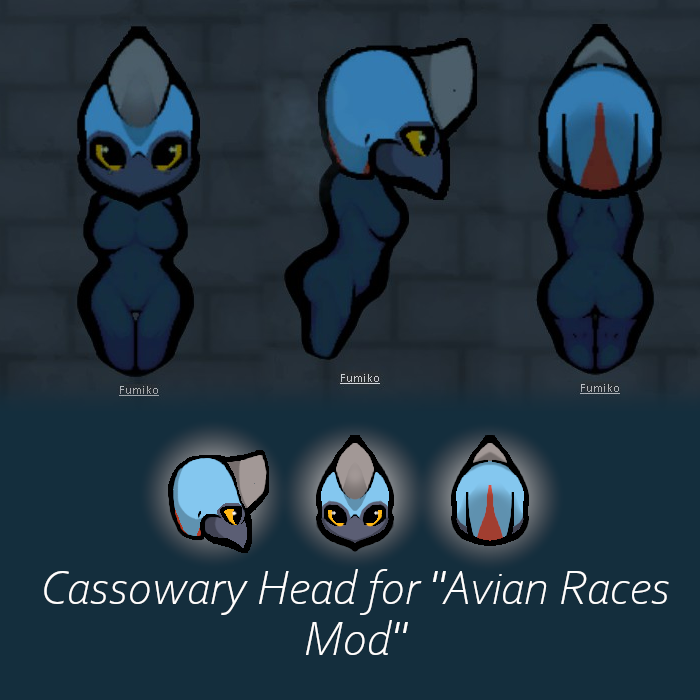 GET THE THREE HEAD IMAGES BELOW.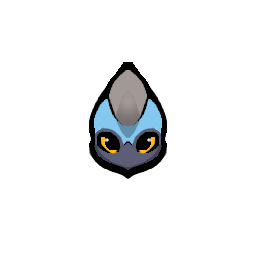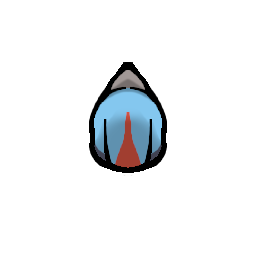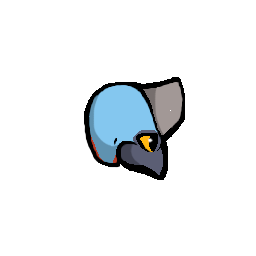 How to install
1- Get the head images.

2-Go to SteamLibrary\steamapps\workshop\content\294100\forsteam\Read step 5 carefully\Textures\Things\Cassowary\Heads

3-Grab the .pngs of the heads and use them to replace the originals, remember to change the names of my png's to fit the original names of heads, if you don't change the names of my images to the original's, the mod won't work and your Owl folks will have no heads.

4-Ta-da! ready!

5-There's different versions of the mod, now, to know what version are you using, type the name of the version on your browser, for example, i'm using "[1.0] Avian Races only One Faction", once you find it on workshop (on your browser), see all the numbers at the end of the link? that's the name of the file you're looking for, so grab those numbers and paste it on "Read step 5 carefully", if the link does not exist after the number, then look around the files until you find the Owl head.

If you have issues installing it, please let me know!
Also if you want me to draw heads for other animal or alien heads, let me know!!