About This File
     Moonlight
 *******************
**Brazilian delight**
 *******************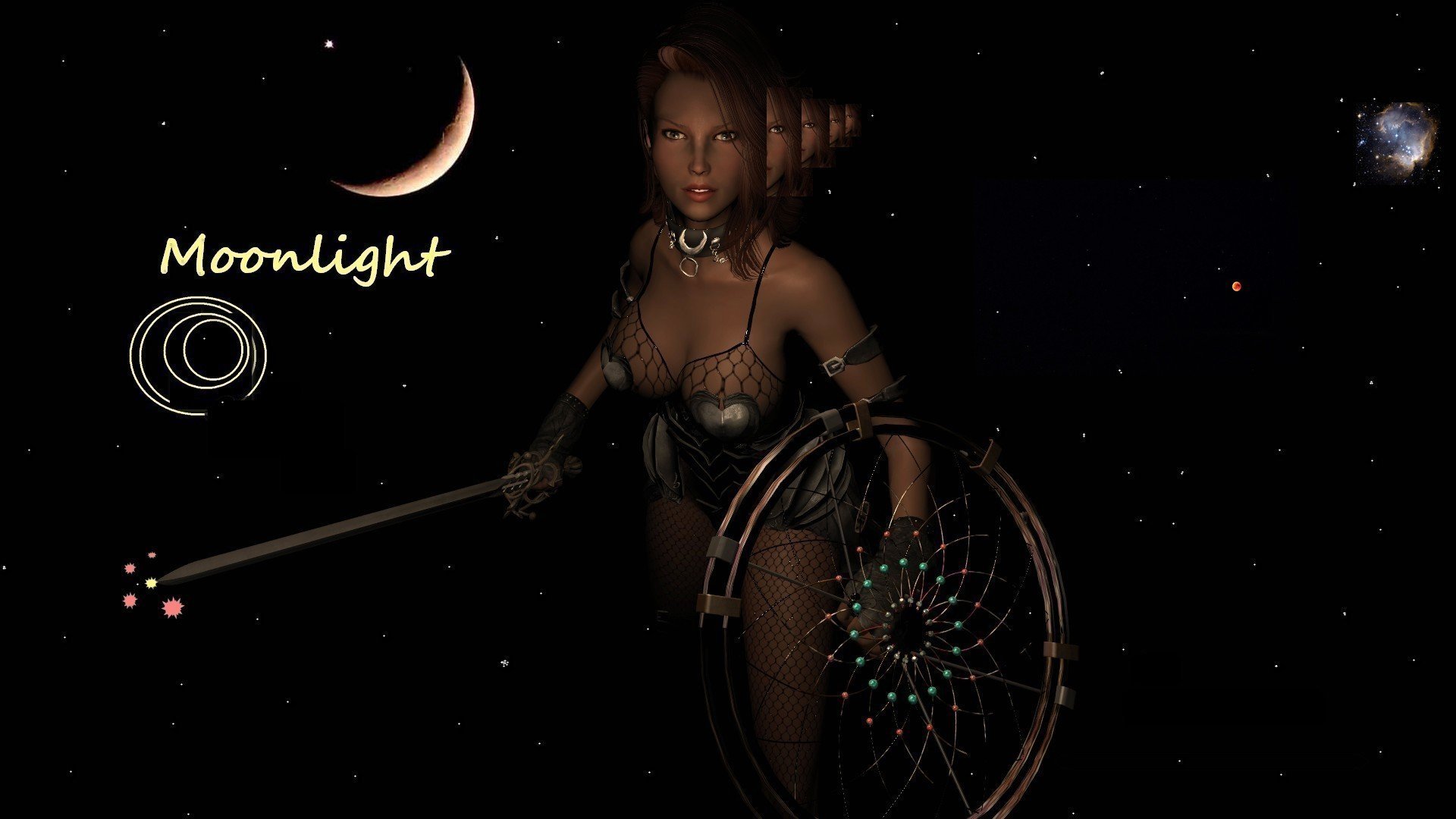 CBBE and UUNP, HDT versions for LE. Essential, can be married, Dual capable, single sword, explosive fire archer. Located in Windhelm.
In her own way, Moonlight likes to be a fair fighter with her shield and sword, with a fully equipped Nord bow and 2000 explosive fire arrows, she will surely give a good death.
Take away her shield and she will dual slice and dice the enemy like butter!
"Oh, the humanity!!!"
Location: Windhelm, Candlehearth Hall
Voice type: default nord   *Optional file will have different voice types. Manual install required.*
Height: .90, Weight 100
Levels: 30 - 600
Marriage: Yes
Armor type: Light (mix of ebony and leather)
Be sure to take away the default hunting bow
HDT body version requires:
-  HDT Physics Extensions by HydrogenSaysHDT
-  XP32 Maximum Skeleton Extended by Groovtama
NetImmerse Override needed for the heels. If you have RaceMenu you already have this. Otherwise get it here:
https://www.nexusmods.com/skyrim/mods/37481
***Optional files have different voice types that can be used. Voices include Sultry and Nord accent. One of the main files is still required.
The no top and a no fishnet options are for CBBE HDT only. The main CBBE HDT file is required for these options.