About This File
Raquel Welch - One Million years B.C.
Dual wield silver swordsman and archer. Can be married. Nord. CBBE, CBBE HDT, UNP And UNP HDT with top or topless. Located in Morthal
Raquel Welch

One Million years B.C.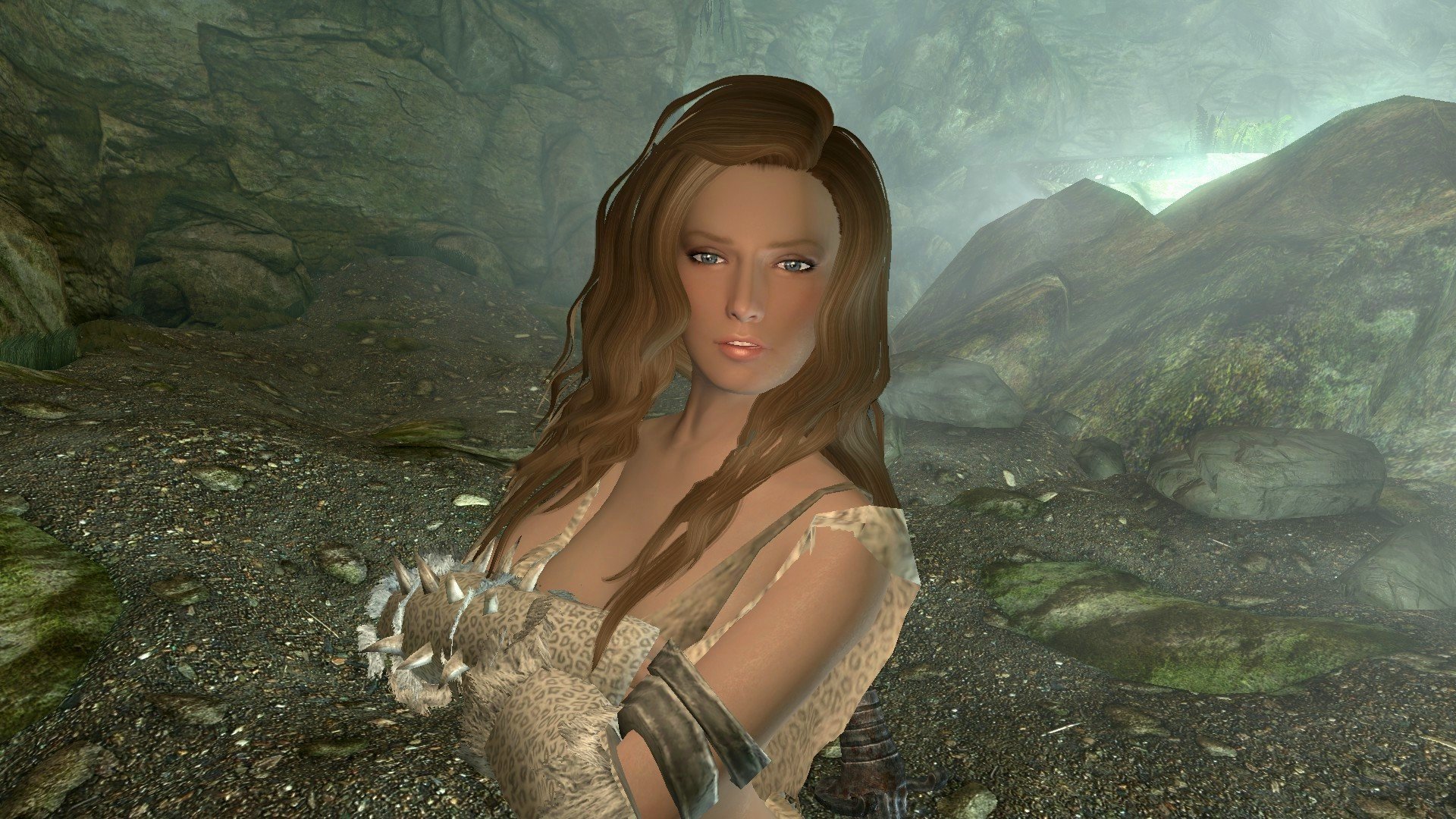 Dual silver swords and archer. Self healing.
Voice: Female eventoned
Armor: Forsworn snow leopard skin (Light) Enhanced
Marriage: Yes
Location: Morthal - Moorside Inn
HDT body versions requires:
-  HDT Physics Extensions by HydrogenSaysHDT
-  XP32 Maximum Skeleton Extended by Groovtama
Forsworn CBBE with top or topless, CBBE HDT topless, UNP regular Forsworn, UNP topless, UNP HDT topless
(Topless versions are for adults, so please be an adult or do not download topless versions!)
Credits: CU brows, True eyes, SG hairs, Leyenda body textures, Rekicker for the forsworn snow leopard skin textures.
Raquel is exclusive to me. Do not upload to other sights. No permissions. Thanks.