Oh look, I finally got off my arse and learned how to refit armors so no more neck clipping. Also fixed her mouth so that it doesn't break during basic expressions so she's capable of actual emotions now too.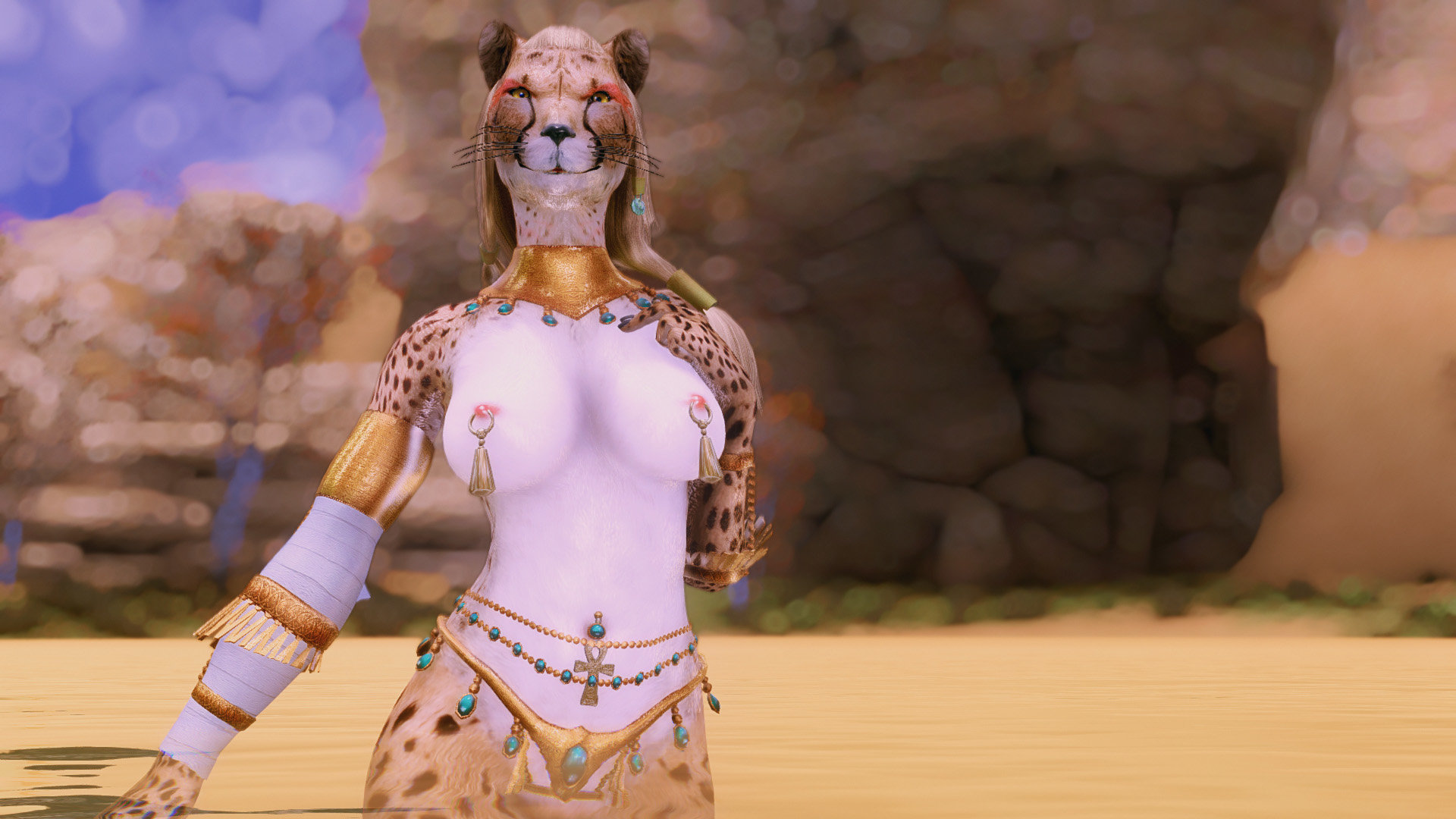 Not gonna lie, I ended up hating this set due to ENB sharpness effect that I just couldn't get right at all so here's the rest of them in a spoiler.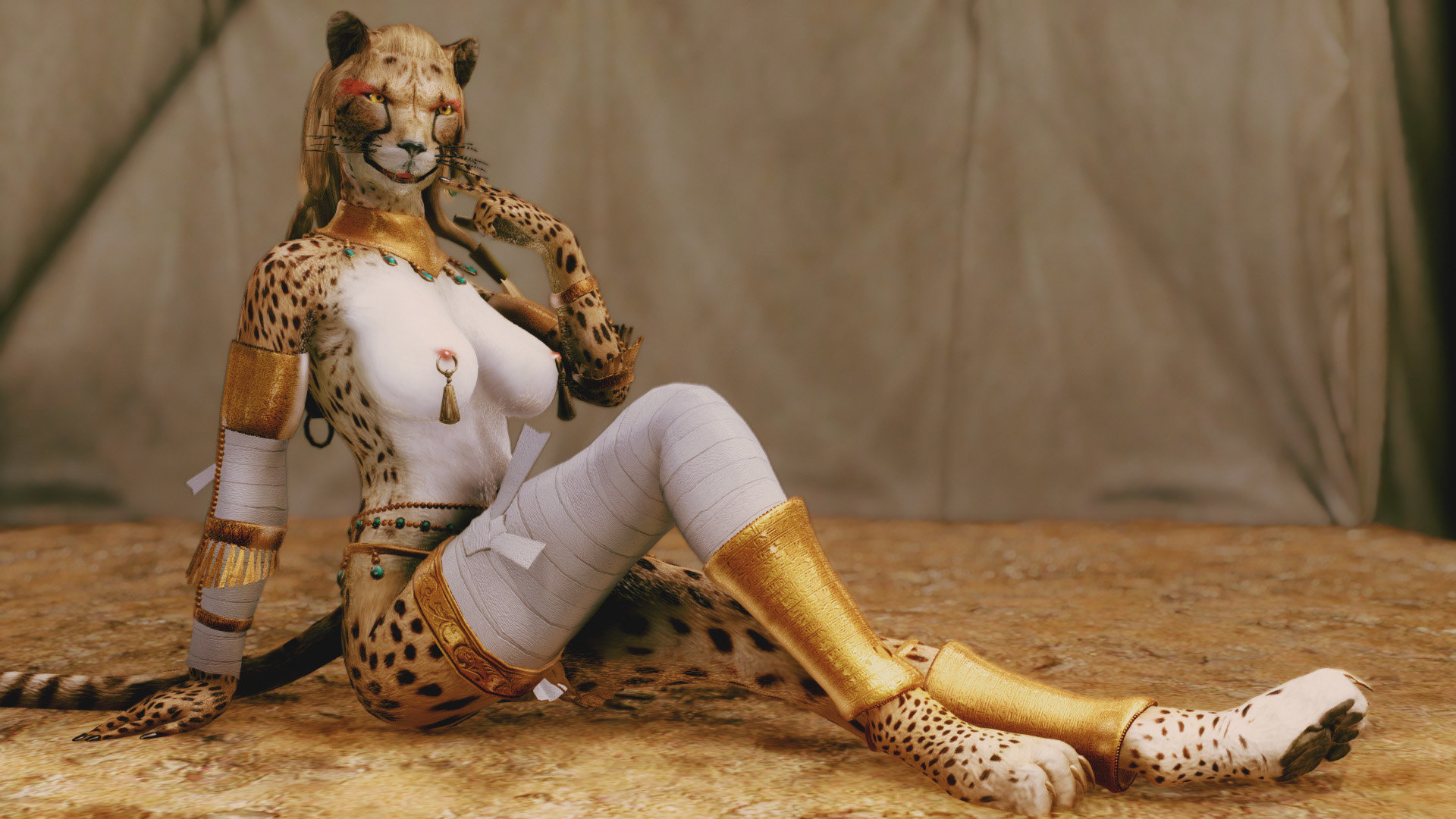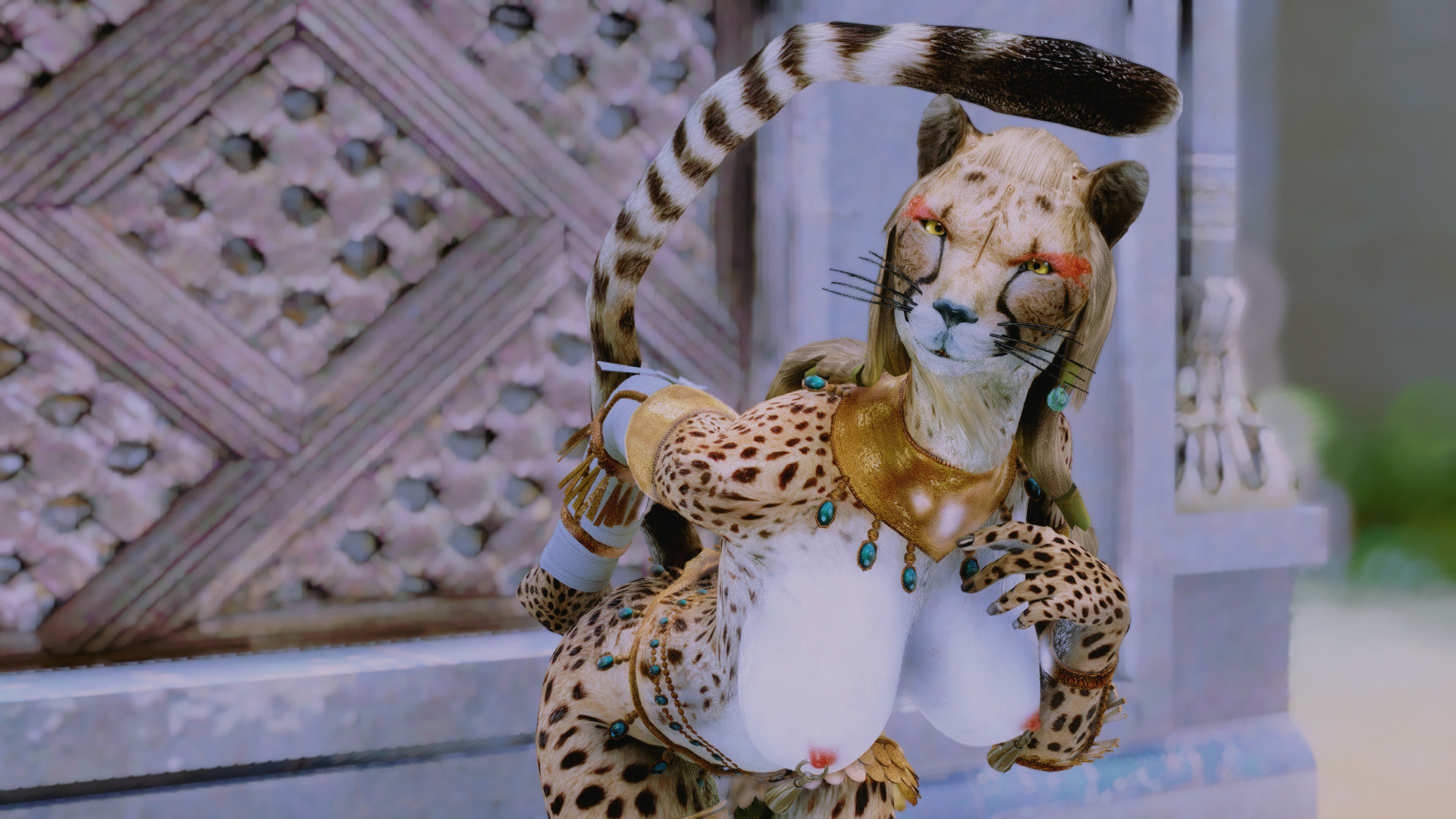 RaceMenu preset:
Requirements:
Yiffy Age of Skyrim or Bad Dog's Cat Races
UUNP Body with morphs built - I use UNPBB preset.