Created a new character in the evening, while I was trying to get a closer look a the Apachii female hairs. This is Lemora, a Nord.
I learned something new last night, with some help from someone on the Nexus. I think I've mentioned more than once that the Sooji follower is one of my favorites... I love taking pictures of her. She's impossibly cute... I've always hated her default hair, though. Looks like she has a mop on her head... Thanks to the Hairstyler mod, I could change her hairstyle to something more appealing but the selection is somewhat limited. So someone showed me how to change her hair in the CK and make the change permanent without causing any texture mismatch problems in the game. So here are a few shots of Sooji with a different hairstyle...
I really want to give her the same permanent hairstyle I was giving her from the Hairstyler, which is basically a bob taken from one of the male Apachii hairs. Unfortunately, the CK won't let me use any of the male hairs for female characters. If anybody has a suggestion for getting around that, I would appreciate it.
I also changed her bodytype from CBBE to UNPB because she is using custom textures and her weight is set to 100, which gives her enormous breasts when she is naked. Unfortunately, her breasts are still pretty big even with the UNPB body. The upside, though, is I get to use UNP armors on her now, like these pieces from Eldrid's Armor mashup.
Busy day yesterday... Lemora got a new hairstyle.
The girl in the background there is gilgoon's other follower mod from the Nexus, Ria. I had another breakthrough yesterday and I learned how to change another npc or follower's hair in the CK. This allowed me to permanently give Sooji the hairstyle I prefer for her and try out a few others as well. In order to do this, I had to use WryeBash to convert the esm for Apachii Hair Male to an esp, open it up in the CK and change the flags from Male to Unisex for the hair parts I wanted to use. Then I used WryeBash to convert the esp back to an esm. This gave me the results I wanted, to have some of these Male hairs available for female characters to use.
For Ria, I used Apachii hair # 55. I forgot to check her hair color, though, so initially her hair was honey blonde. I later changed it to something closer to what she normally has, a gray/silver.
Lemora decided to take on the early quests to Bleak Falls Barrow. First stop, beat the snot out of those bandits at the tower.
Mission... accomplished. The quest almost went off the rails here because of Sooji's bosoms.
We're inside Bleak Falls Barrow now... Lemora took at least four followers with her so the bandits outside didn't last very long. For those curious, Lemora's hair is one of the male Apachii hairs, #12. Most of these shots were taken with Unbleak Performance ENB.
This one's marriage material, right?
Angela is not marriage material. She doesn't do the dishes or cook very well.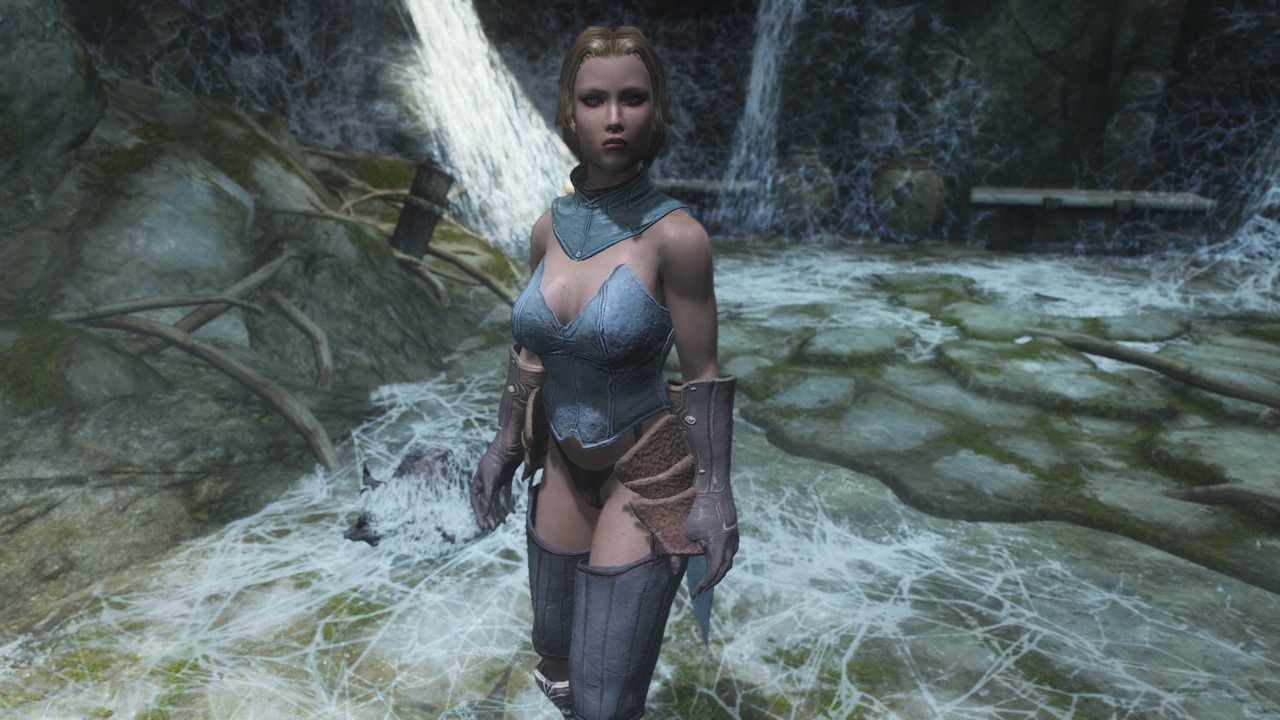 I think the ENB is off for the next couple of shots...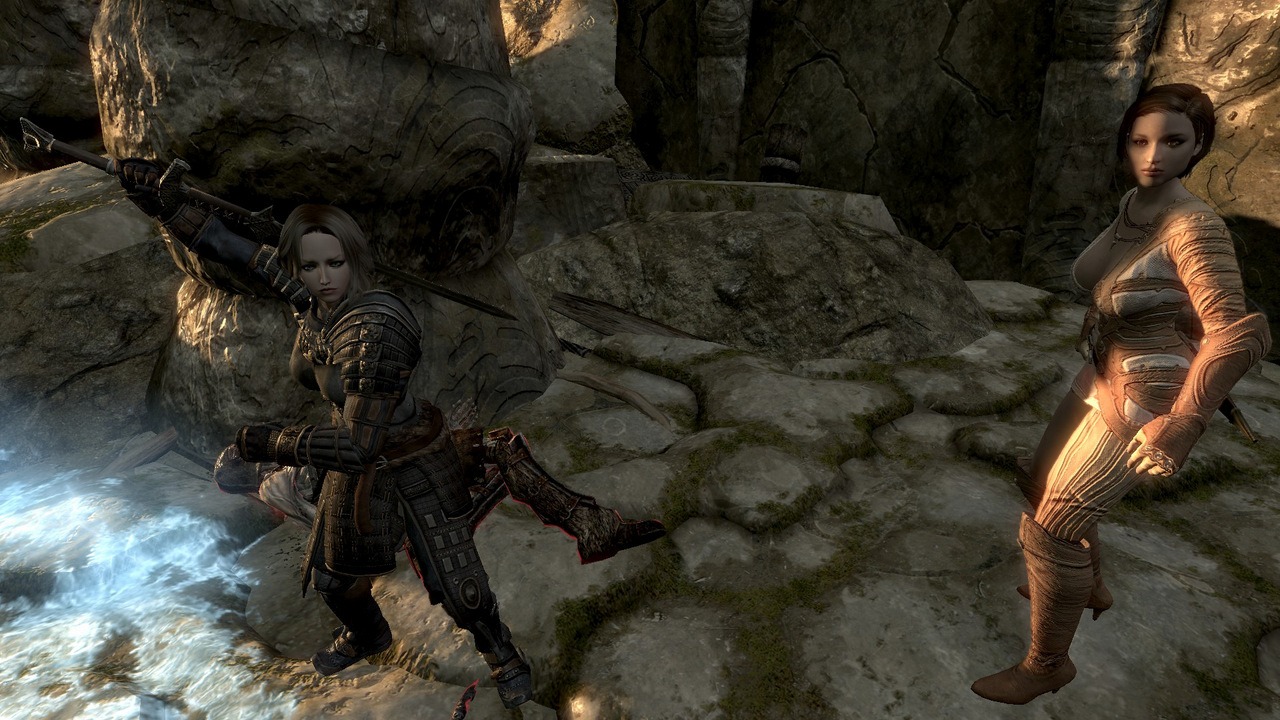 ENB is back on... Hello, ladies.
This one is probably NSFW, like my signature block haha
A shot I grabbed of Lemora earlier...