"Head to the Eye of the Storm"
"Head to the Eye of the Storm"

Emily: oh…..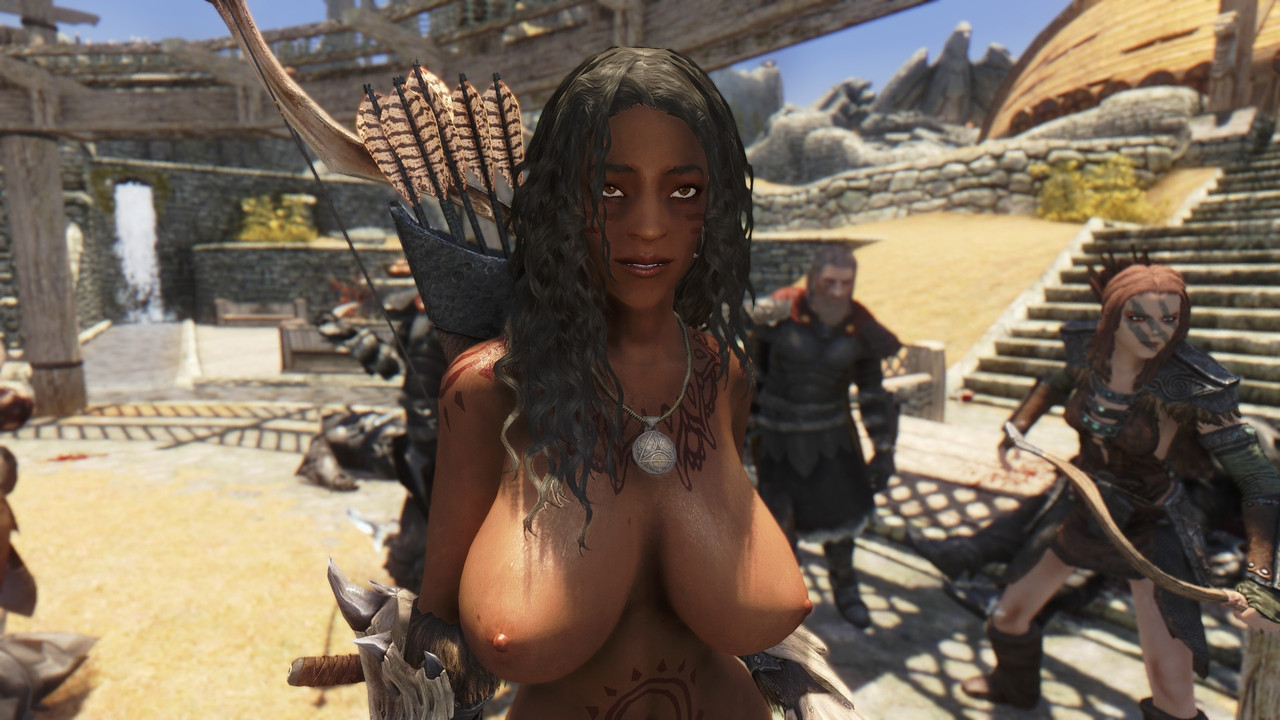 Emily: You're a big fucker aren't you.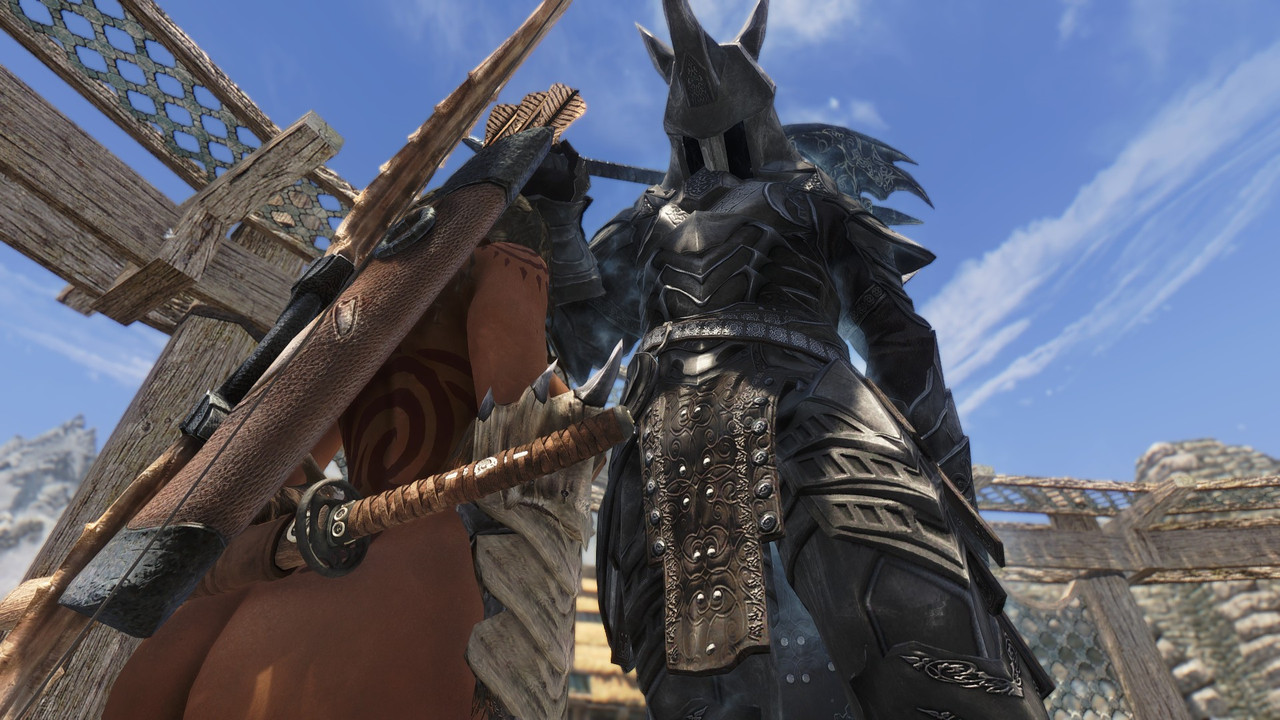 *Giant raising arm*
Kodlak: Scatter!!!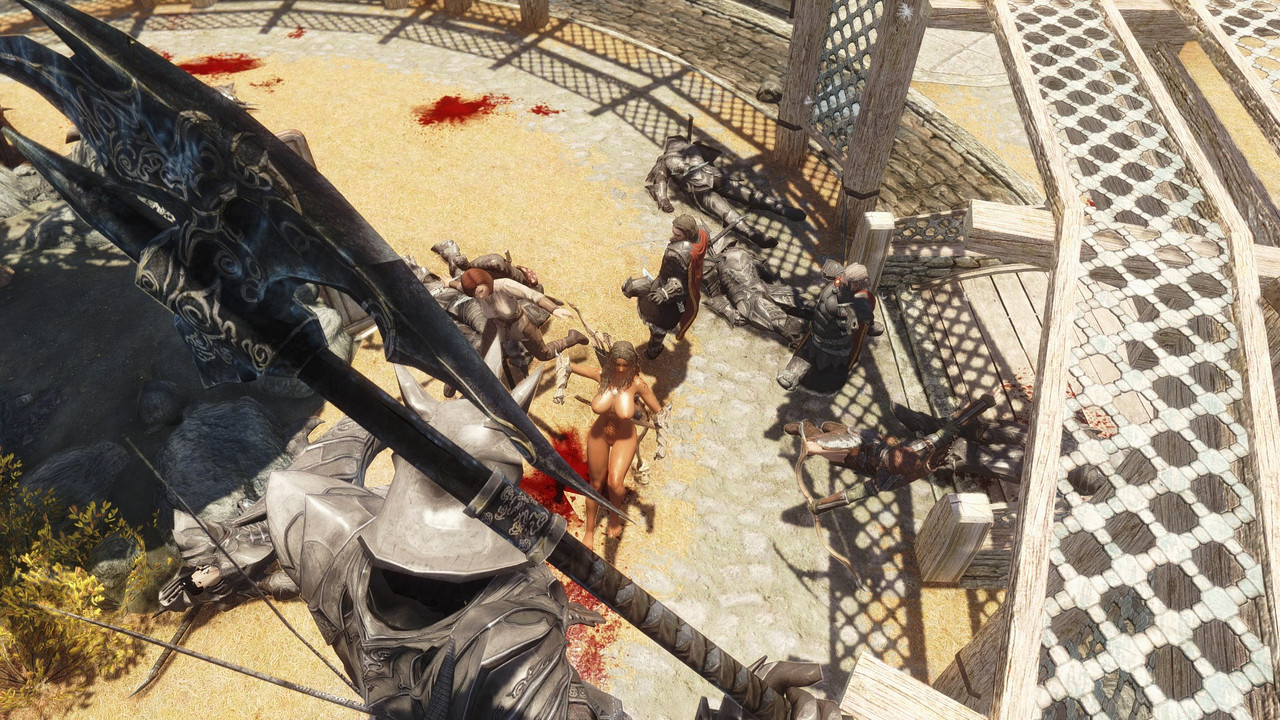 Emily: Whoa!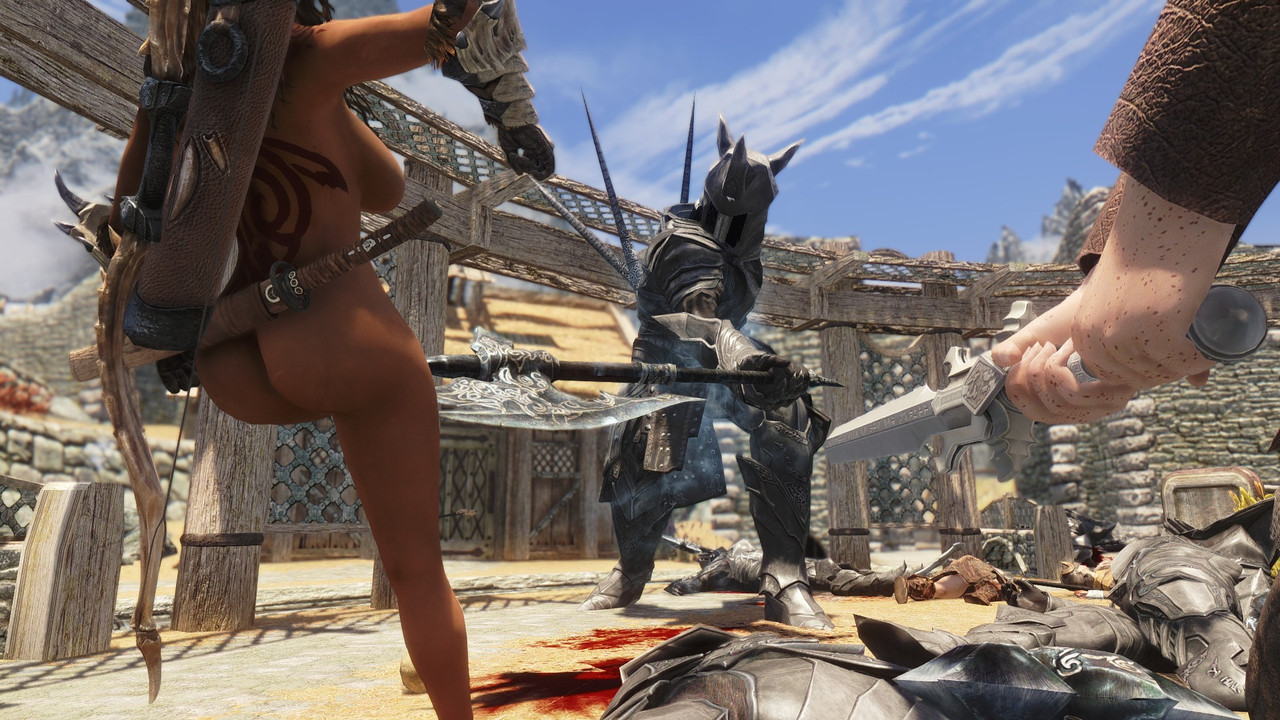 Emily: Satsuki look out.
Satsuki: I got it!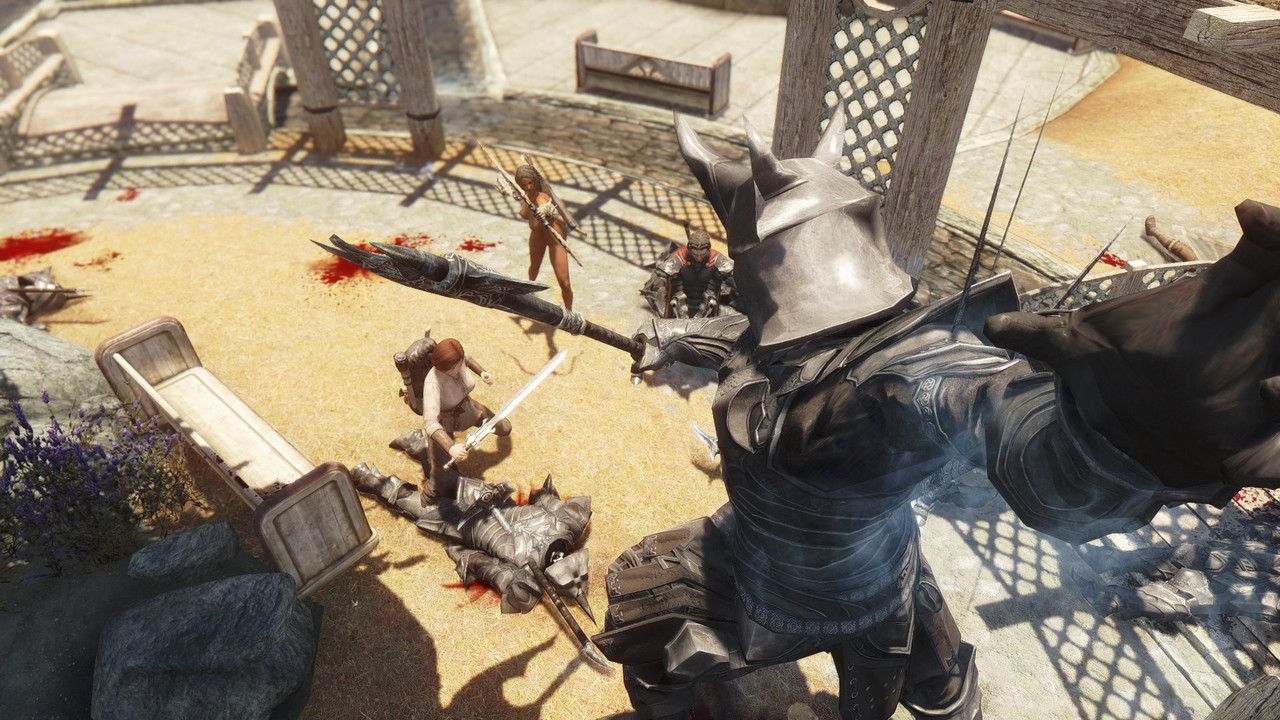 *Satsuki ducking*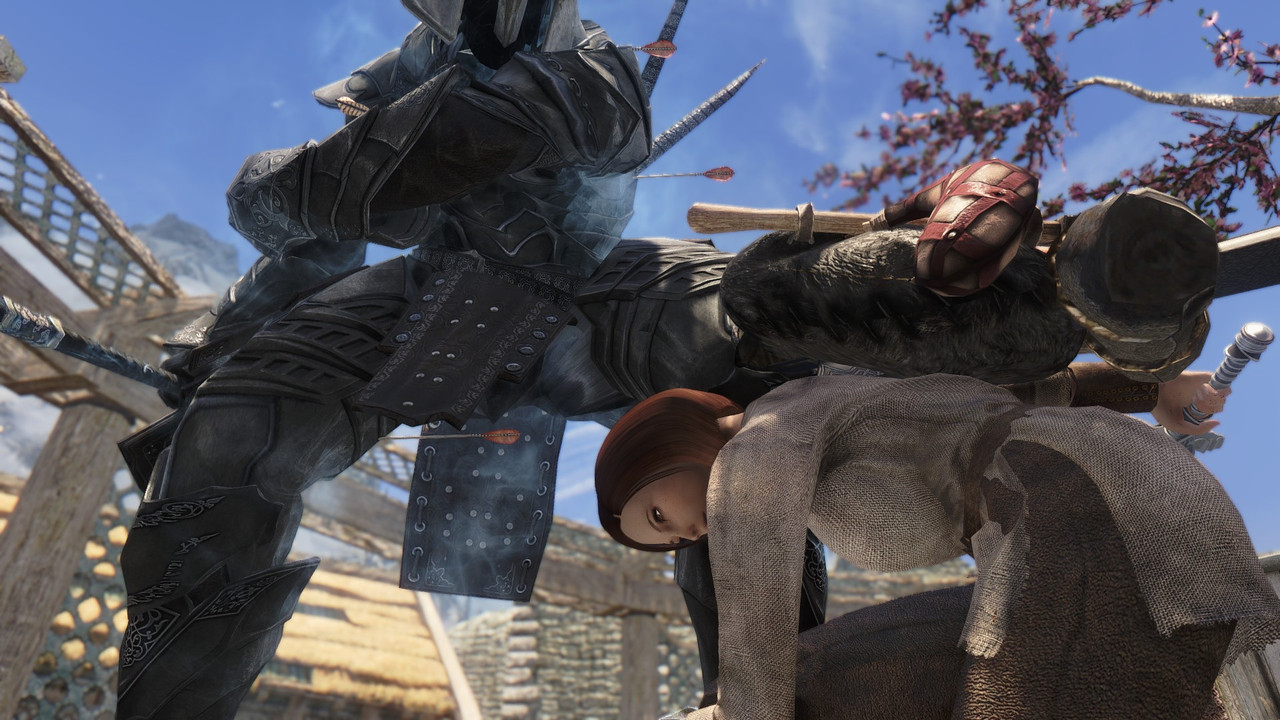 *Giant roaring*
Vilkas: Give us a shot too!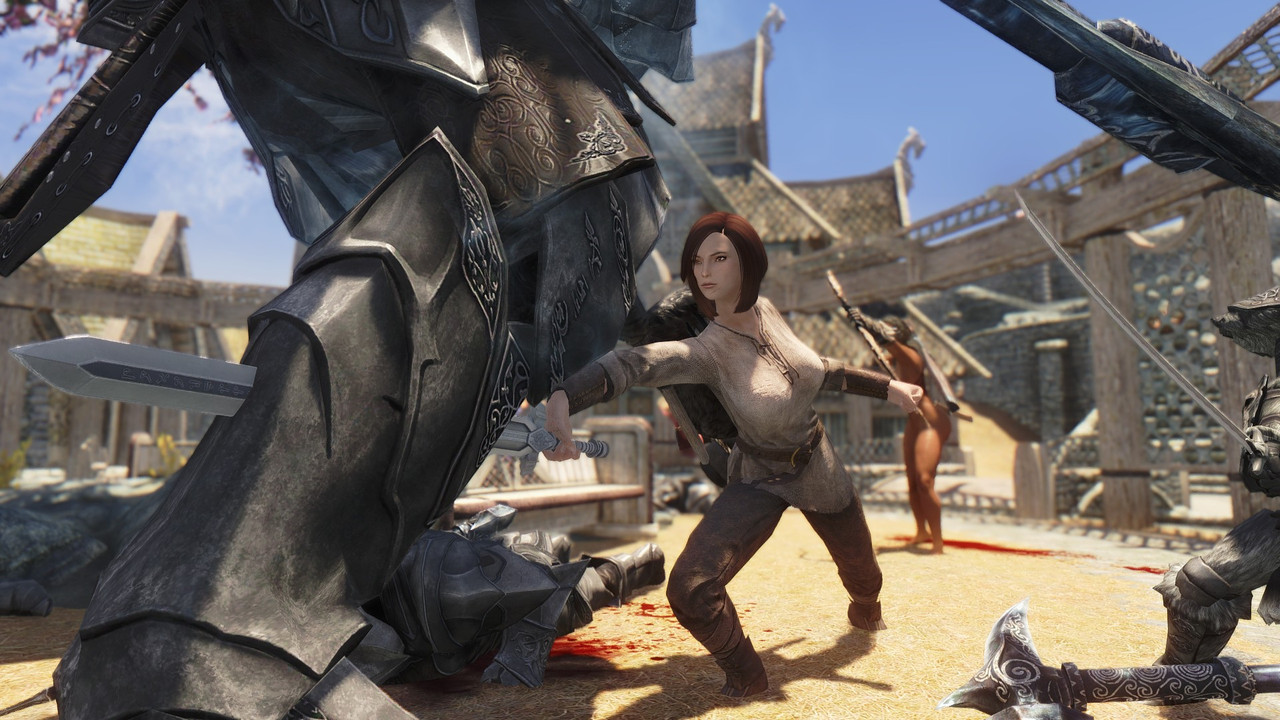 Vilkas: RAH!!
Kodlak: Go Down!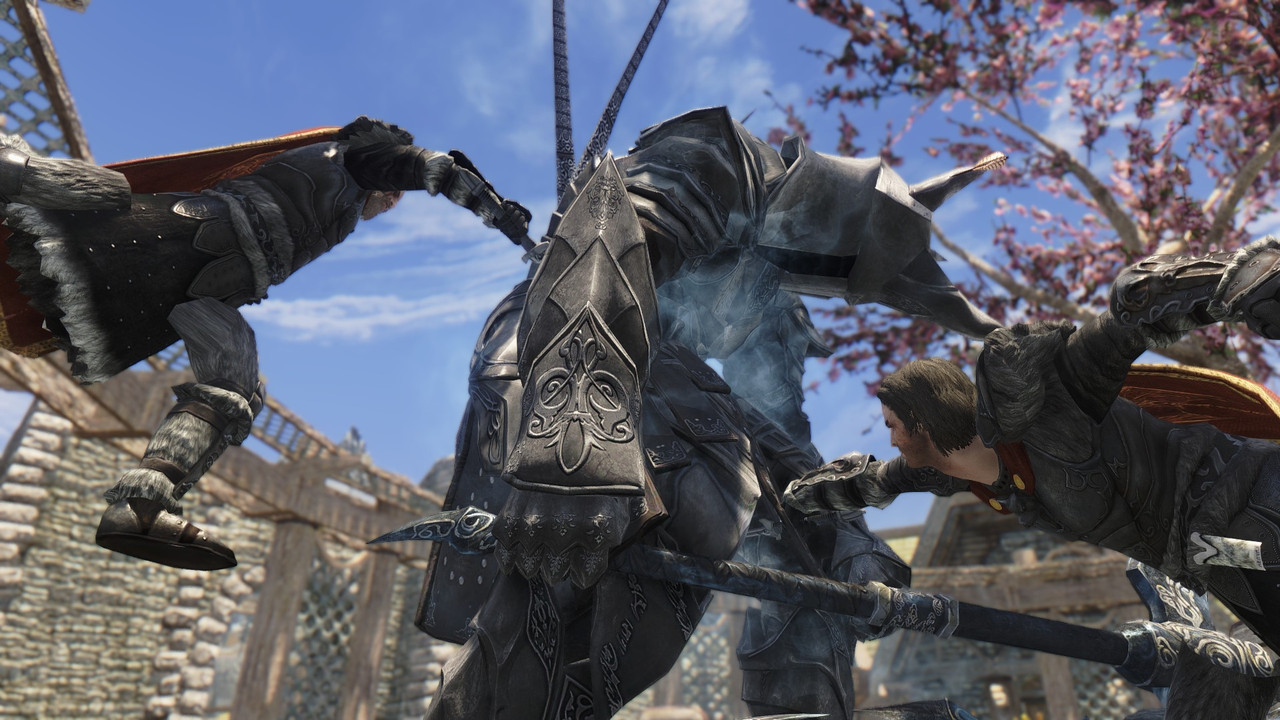 Aela: and the finisher!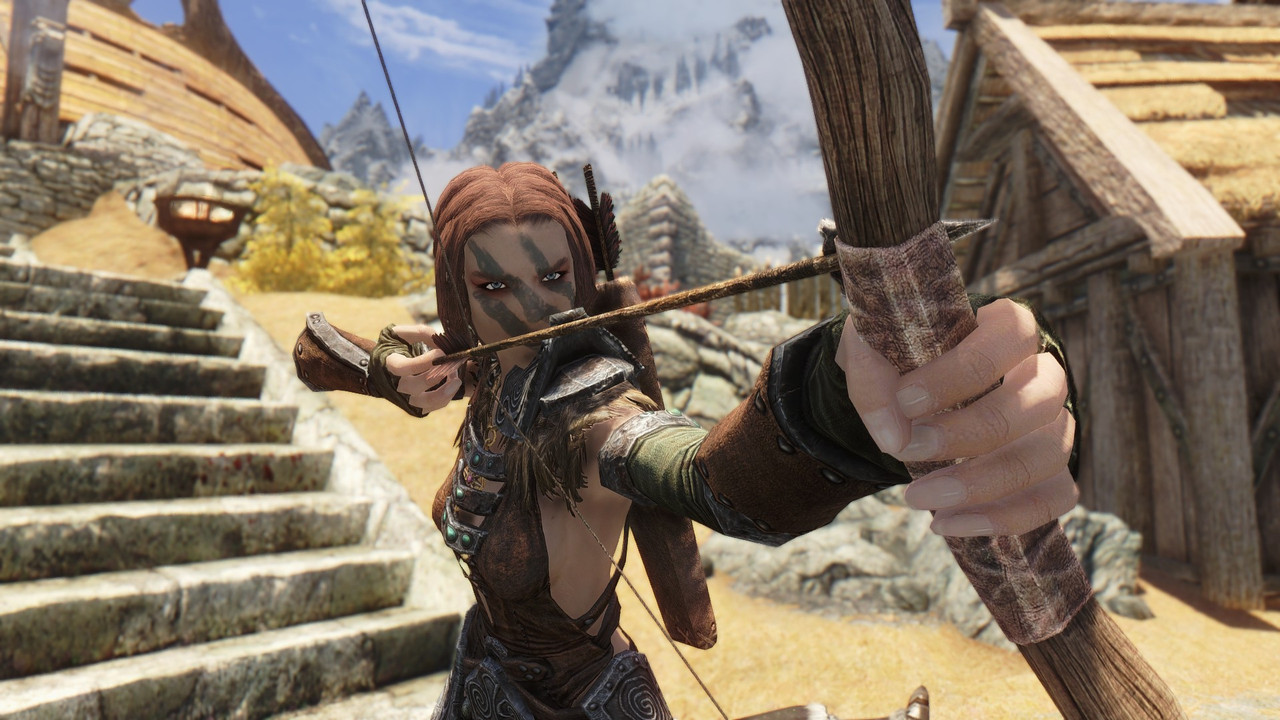 *Giant groaning as it falls*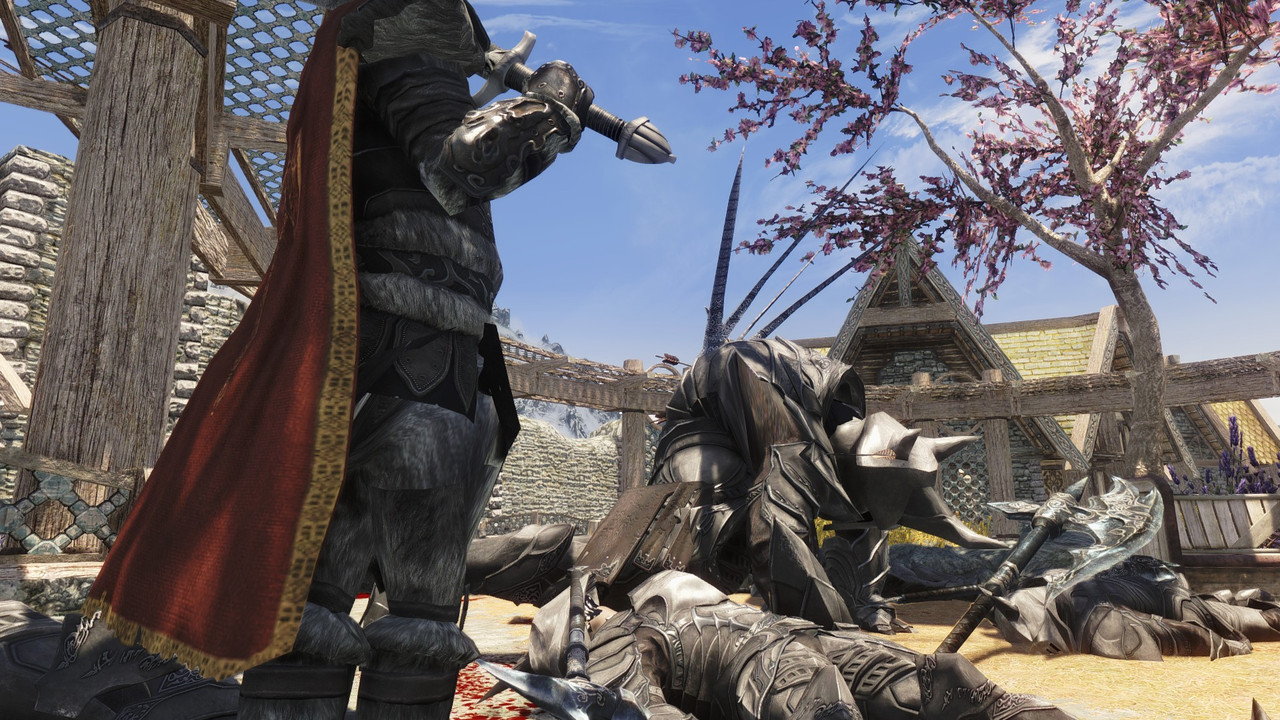 Kodlak: Good.
Vilkas: That wasn't too bad.
Emily: I wouldn't say that.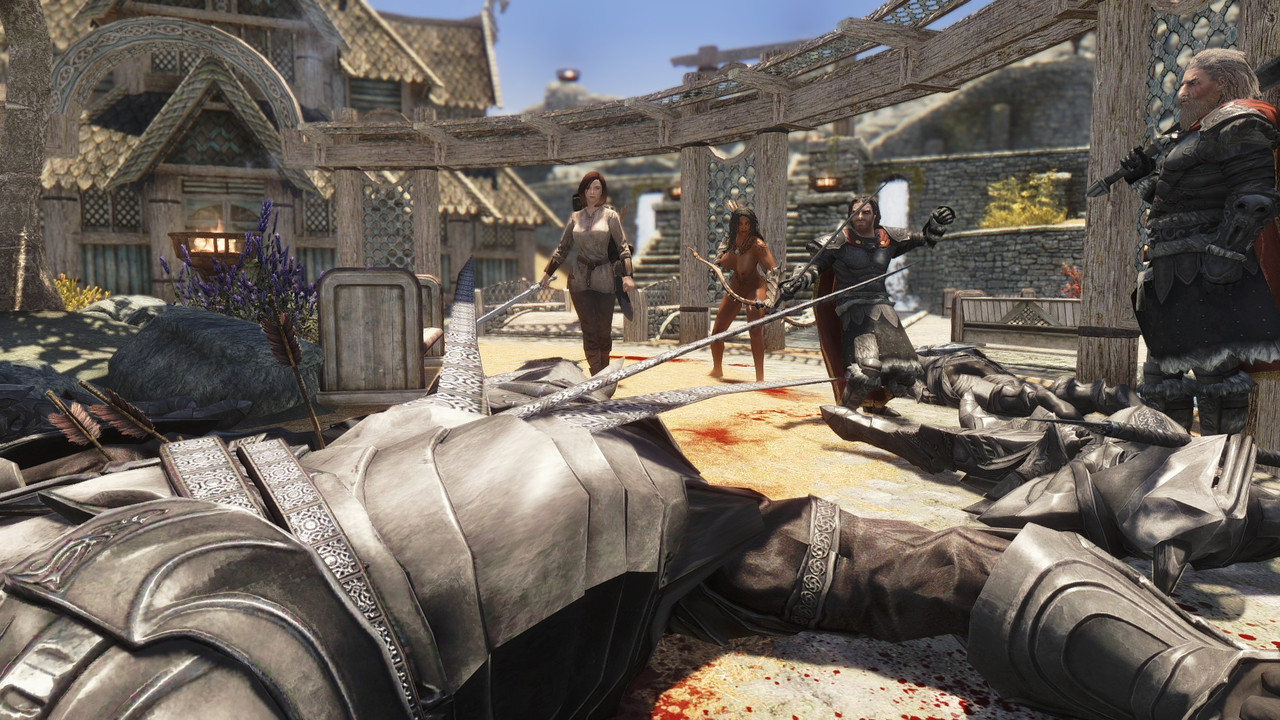 Satsuki: There's more coming isn't there.
Emily: Oh Yeah, I'm ver-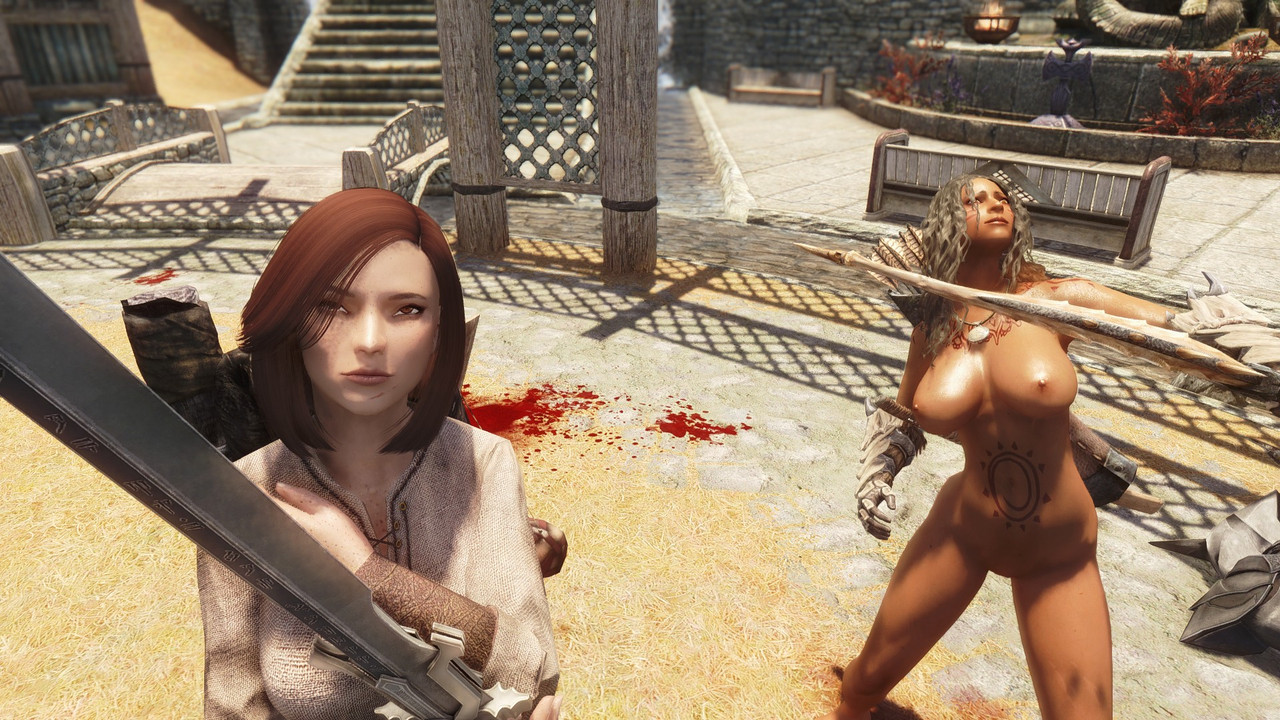 *Lighting sound*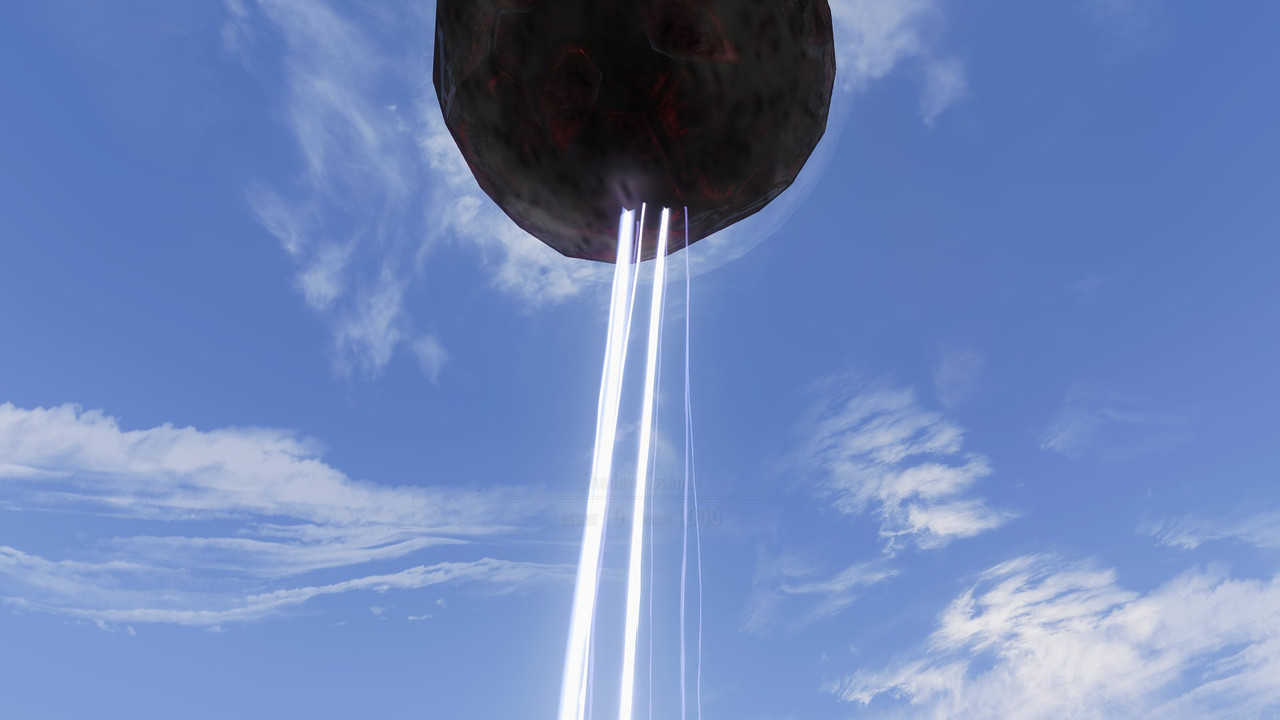 *Two bolts hitting ground*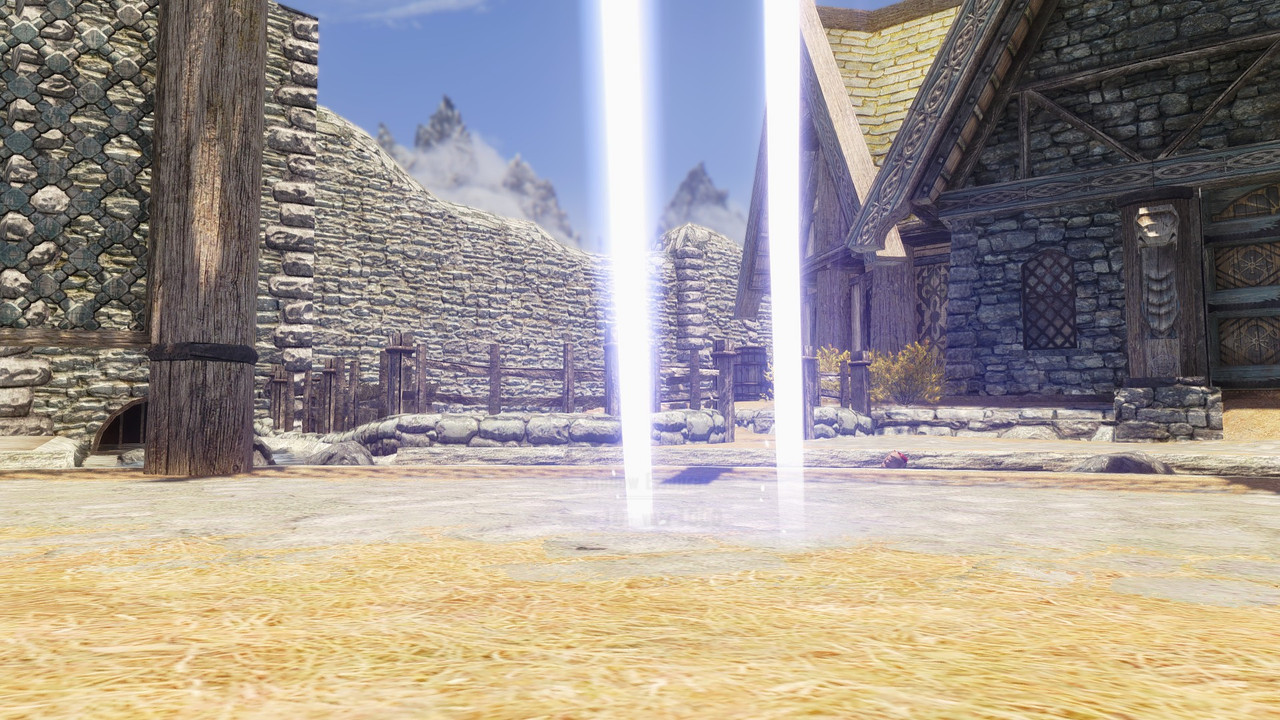 Aela: Dammit.
Vilkas: Oh no.
Emily: Fuck.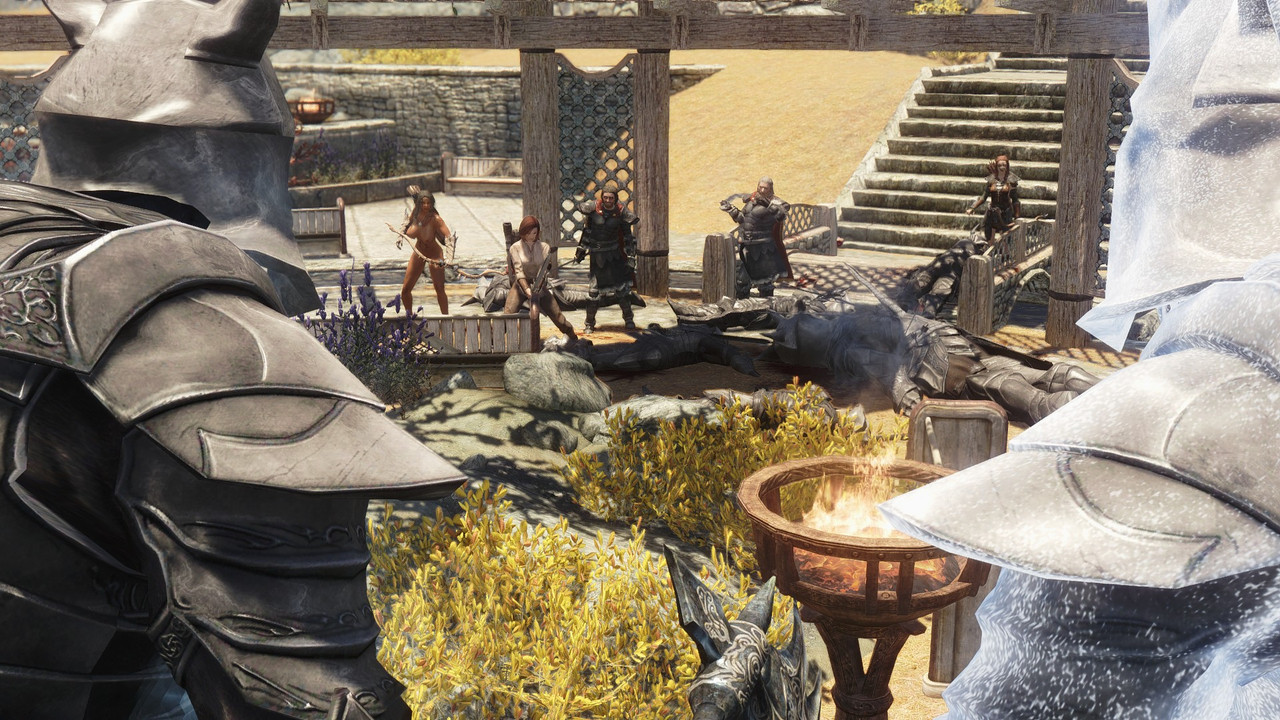 Satsuki: Its only two, we can take them.
Kodlak: Kill them quick before more come.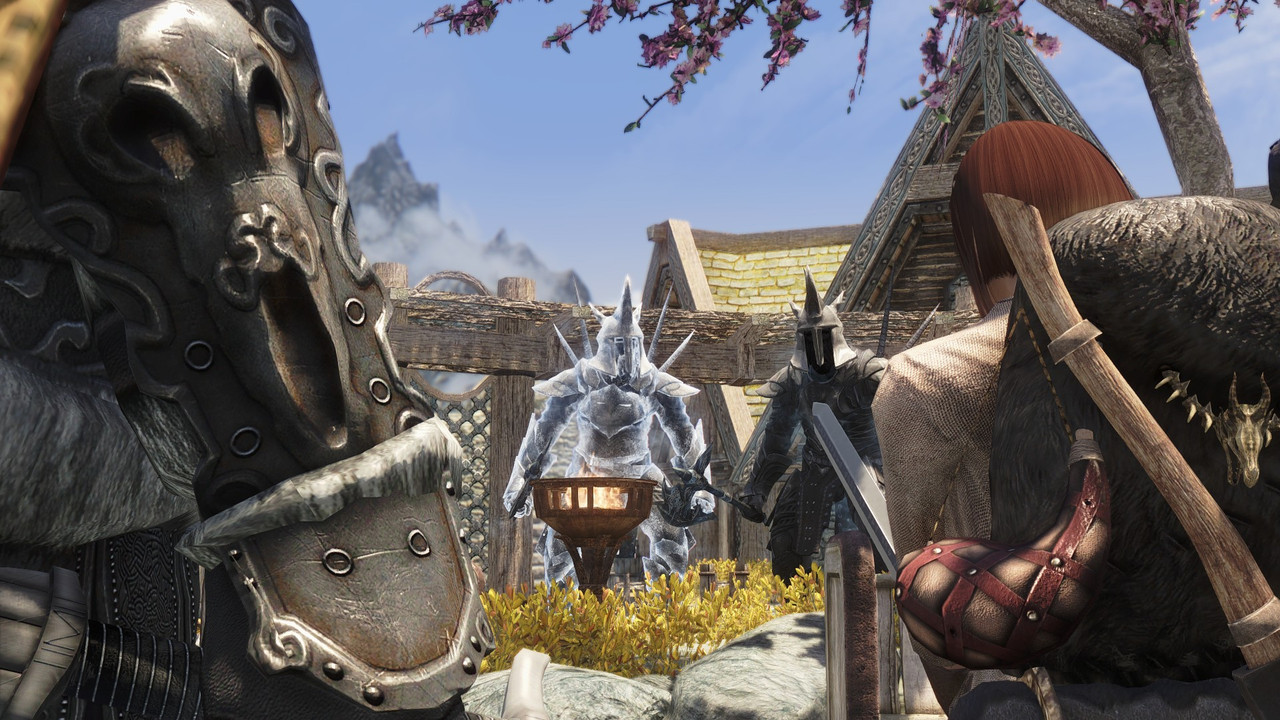 Farkas: Sorry I'm late guys i-!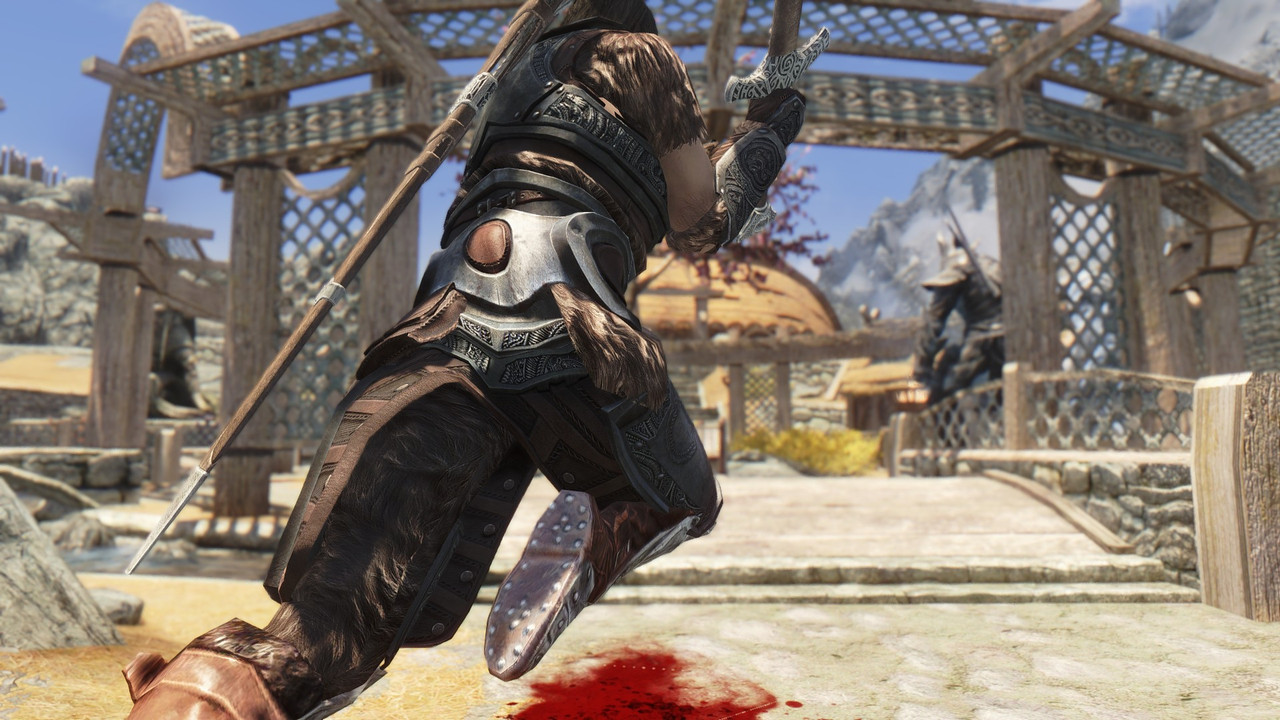 Farkas: By the gods what are those!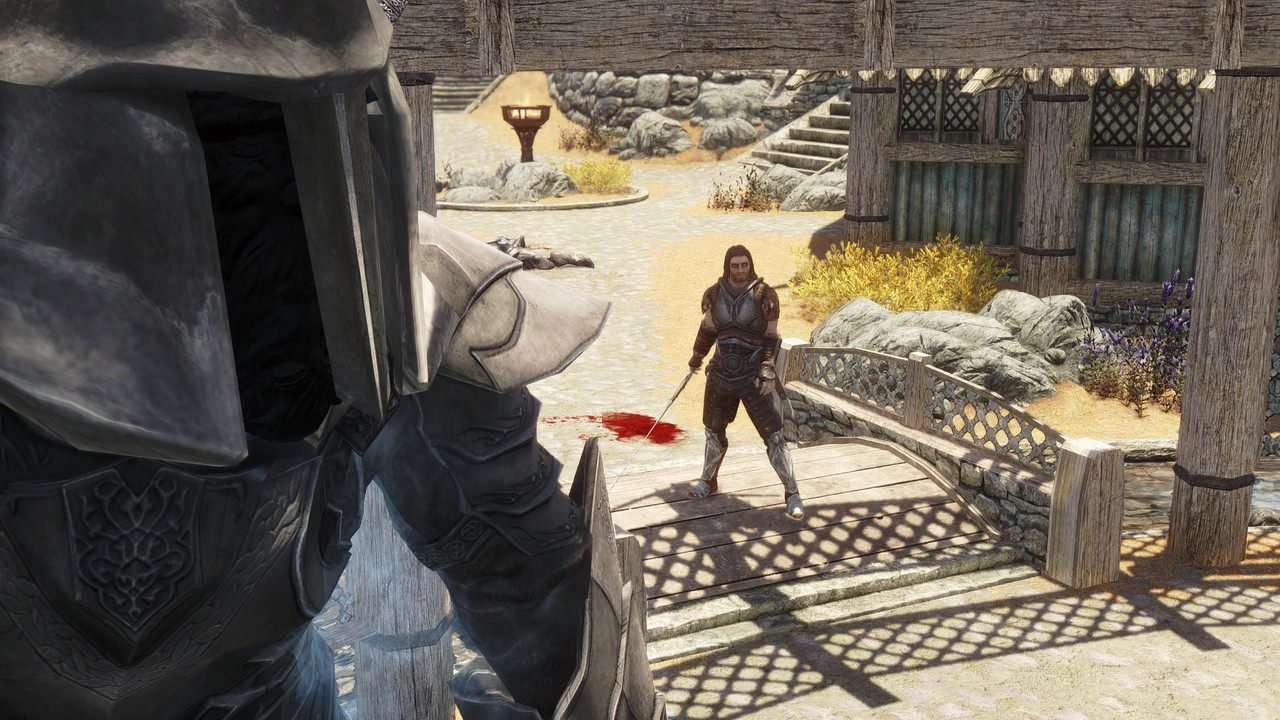 *Giant 2 turning towards him*
Farkas: Oh no.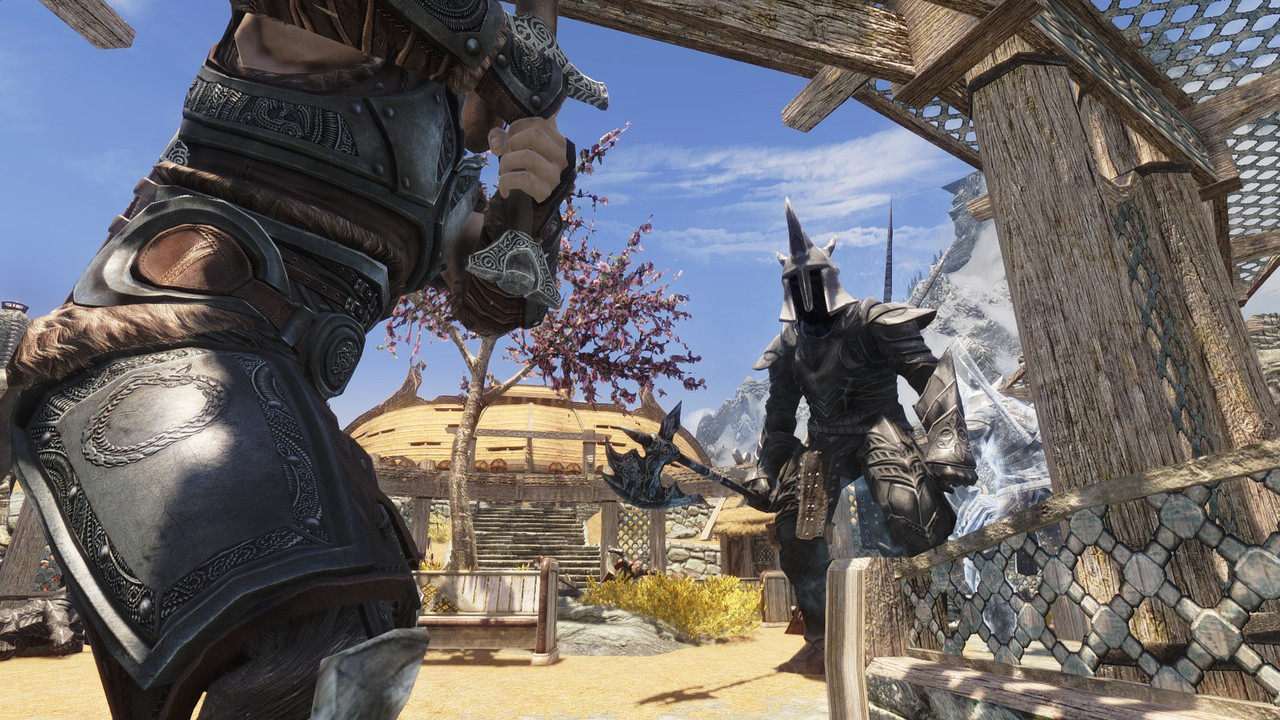 Vilkas: Hold on brother!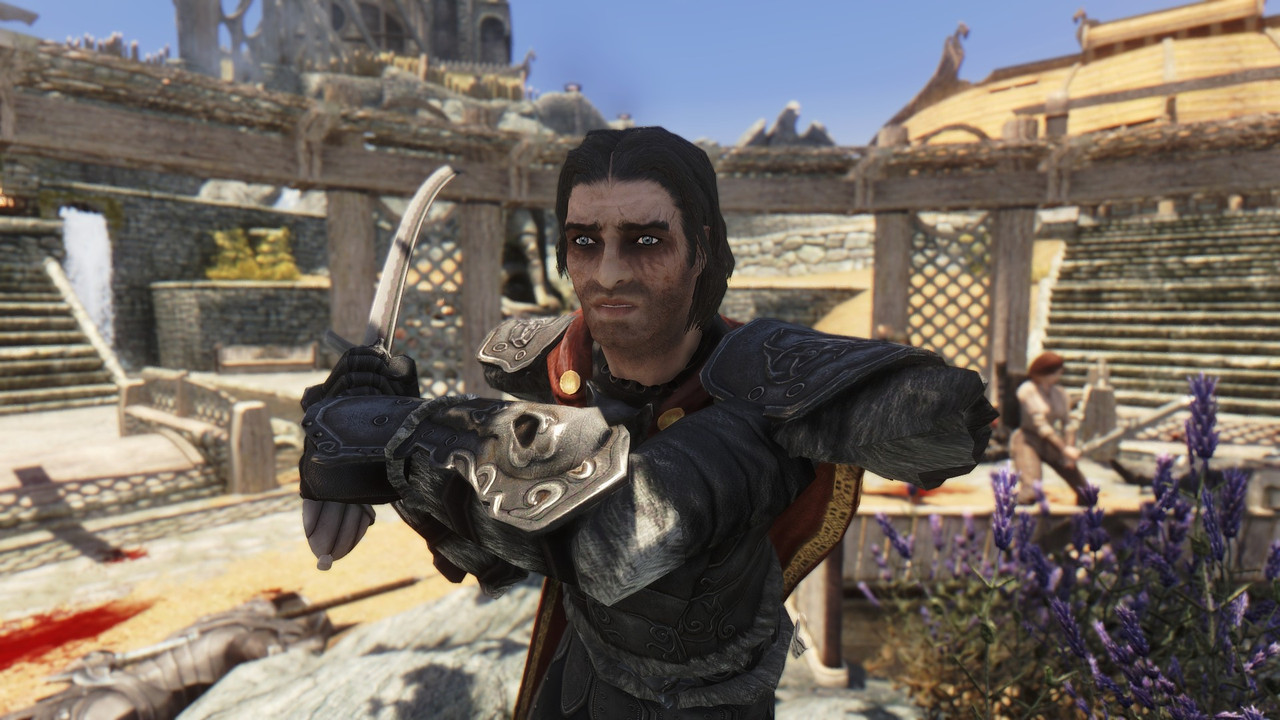 Vilkas: I'm coming!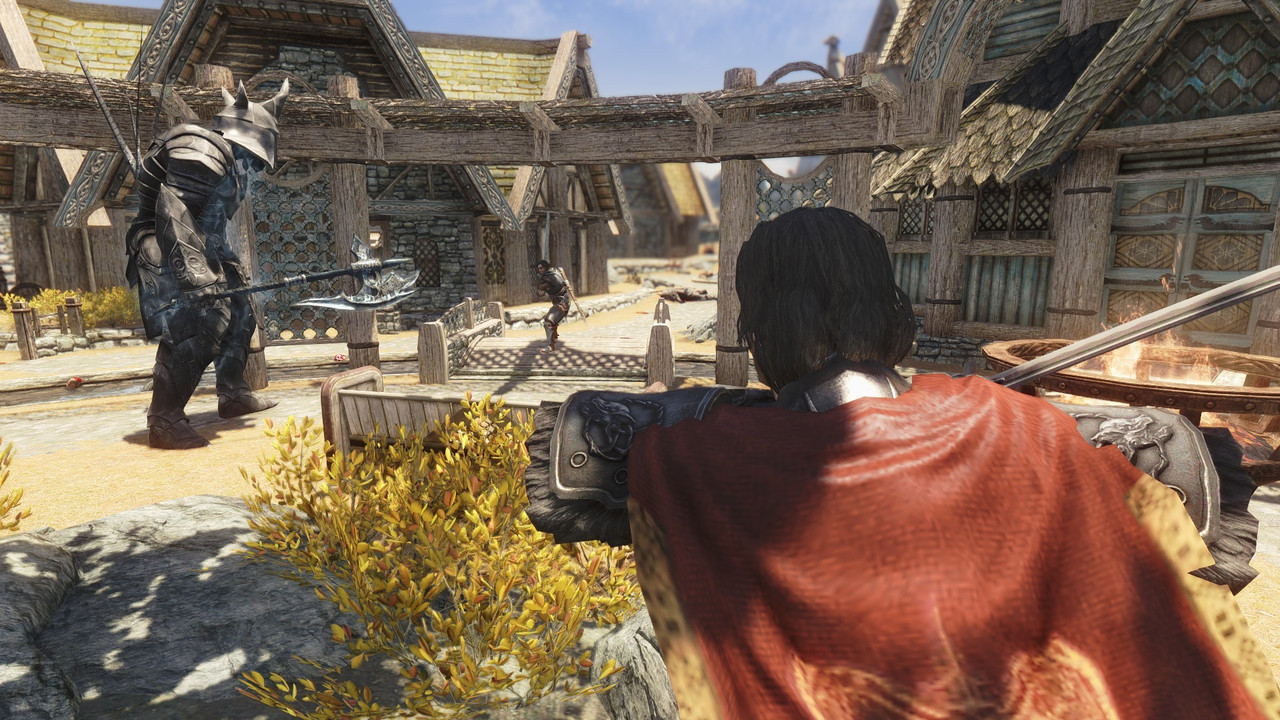 Kodlak: Aela with me!
Aela: Right behind you.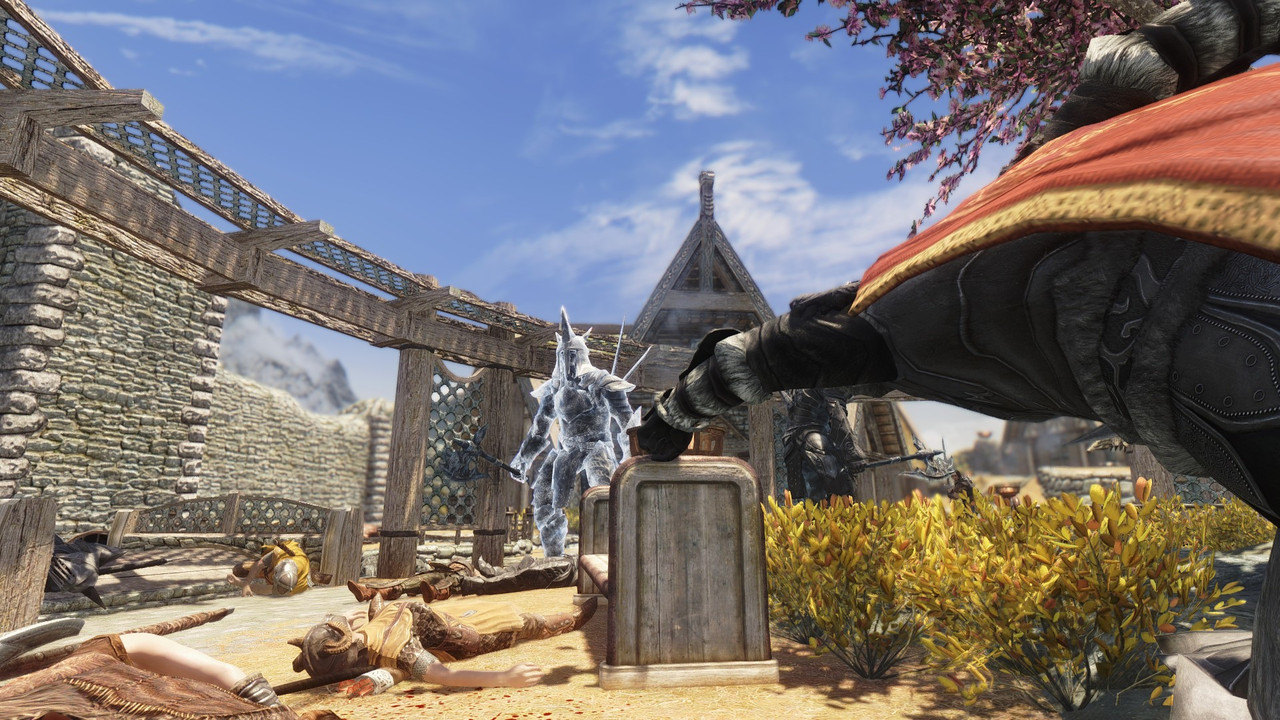 Athis: Whoa, those guys are pretty big!
Torvad: Yeah.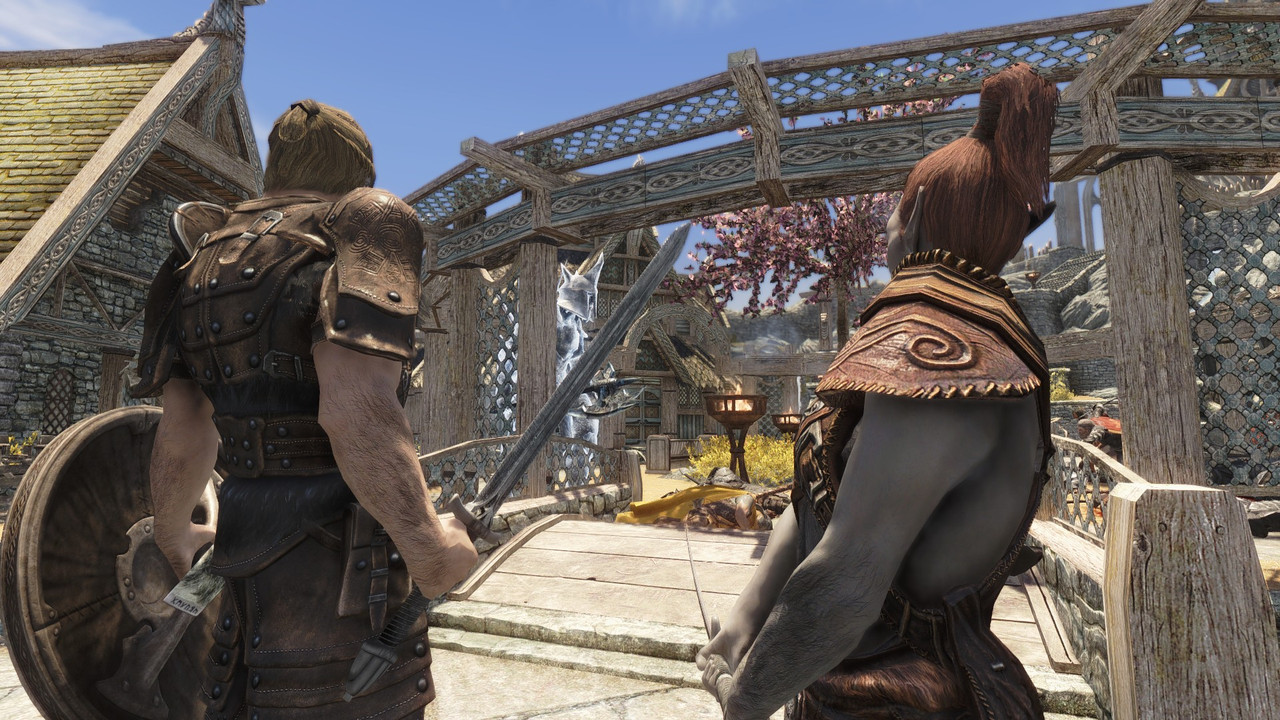 Tarvad: But nothing we can't handle, lets go.
Athis: To Victory!!!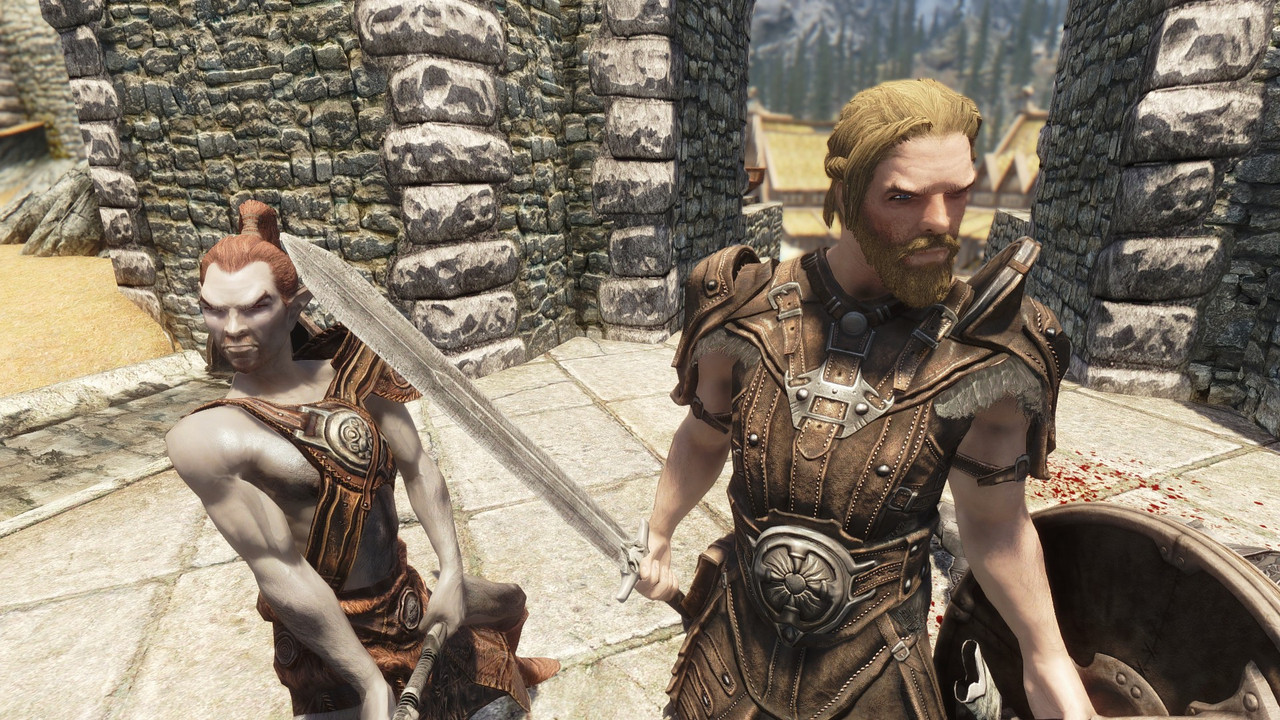 Satsuki: Come on Emily lets h-
Emily: Hold on Satsuki!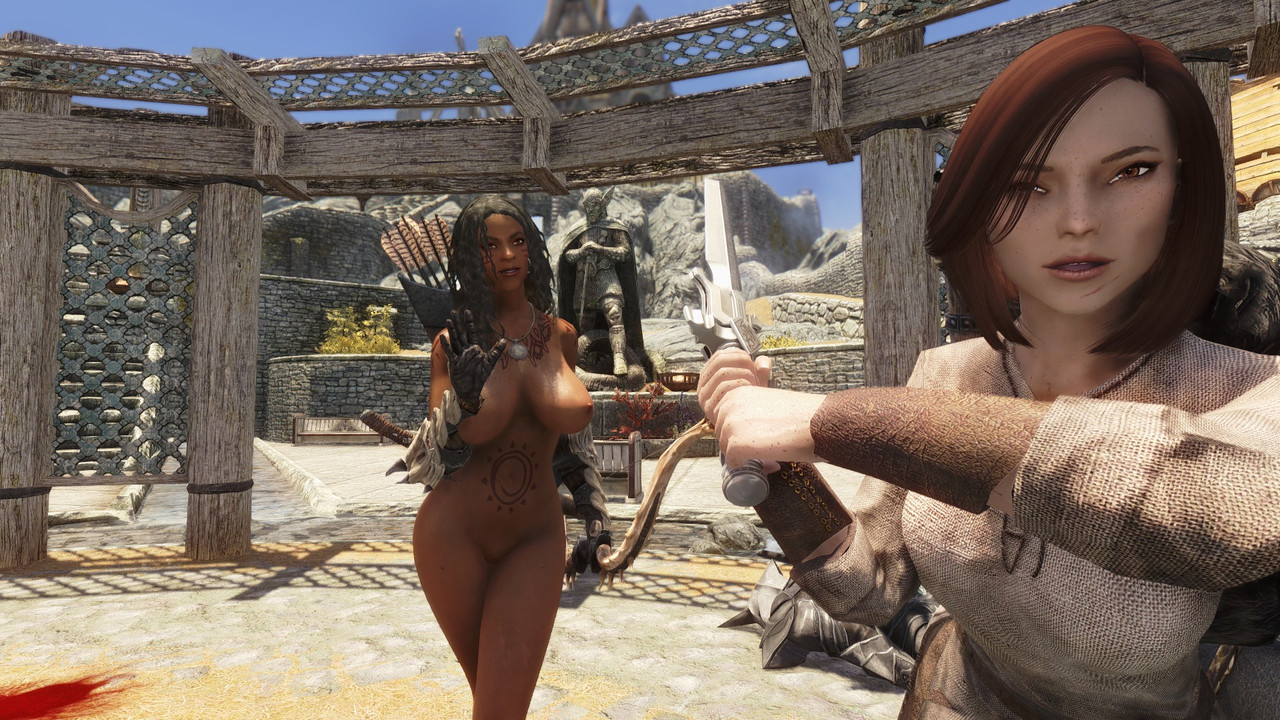 Satsuki: Why, we have to help them!
Emily: I agree


Emily: But look what's happening right now.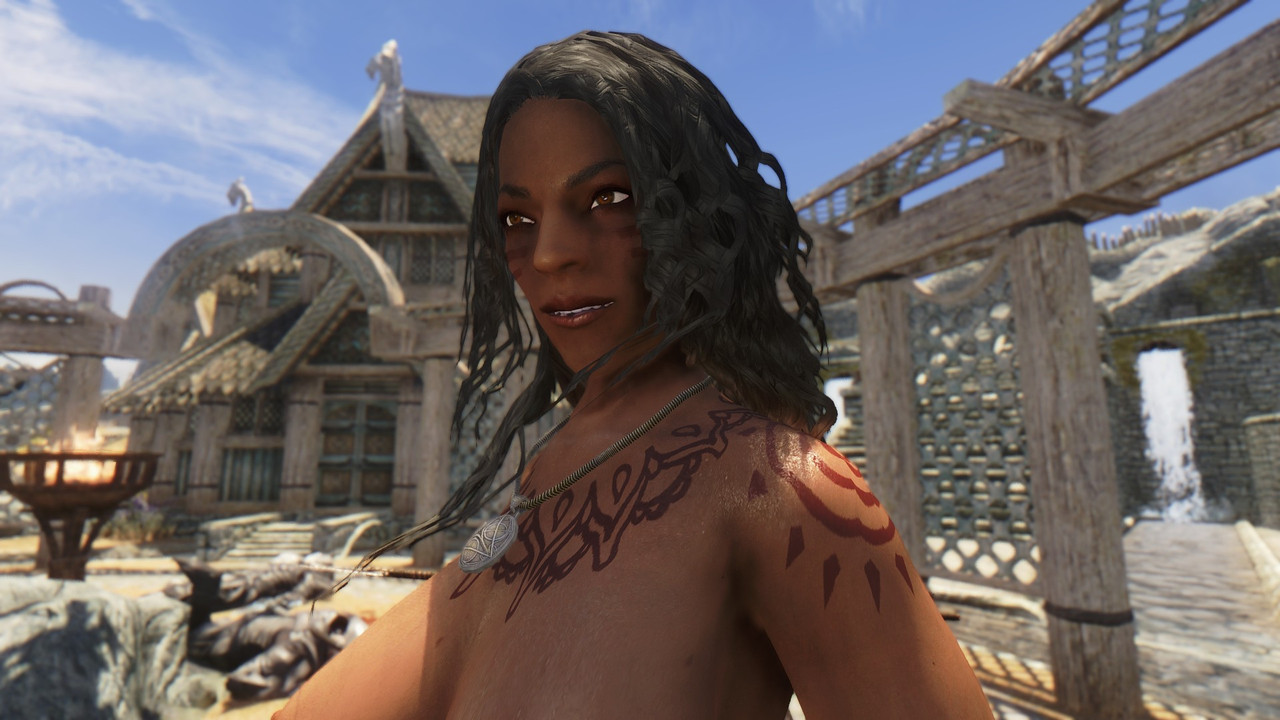 Kodlak: Ah!!!
Athis: Damn you!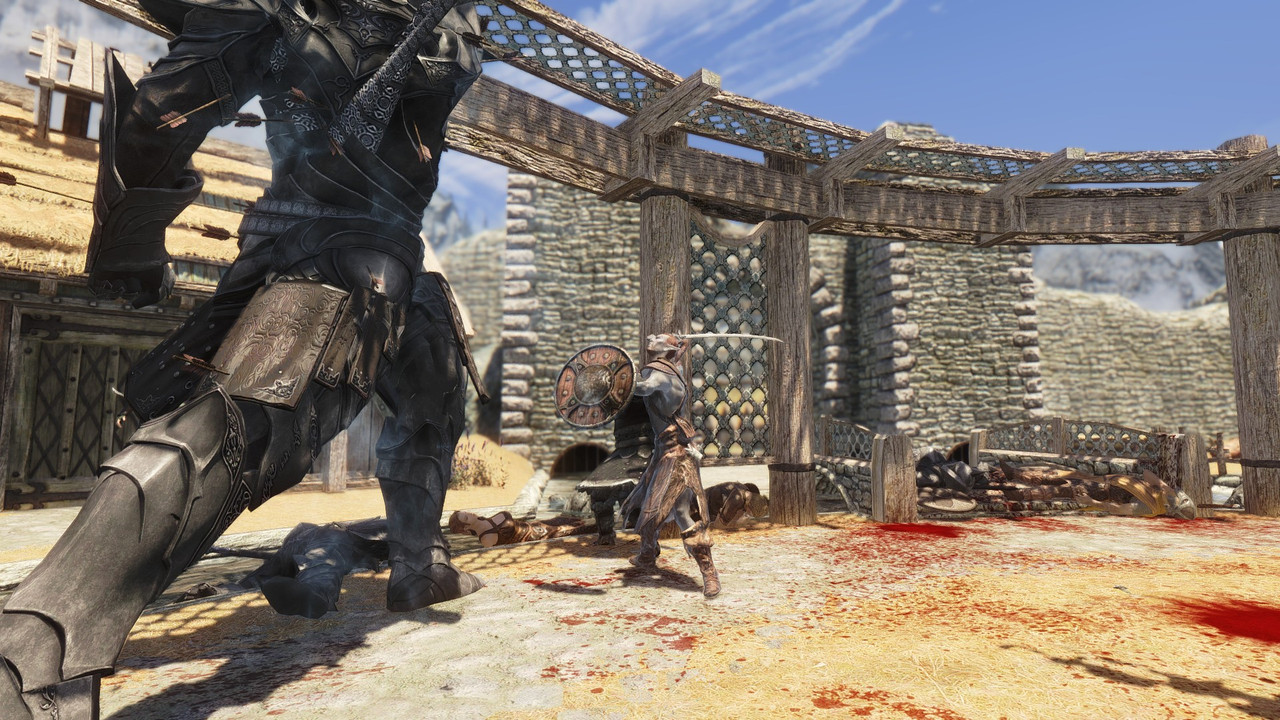 Aela: This guy isn't going down!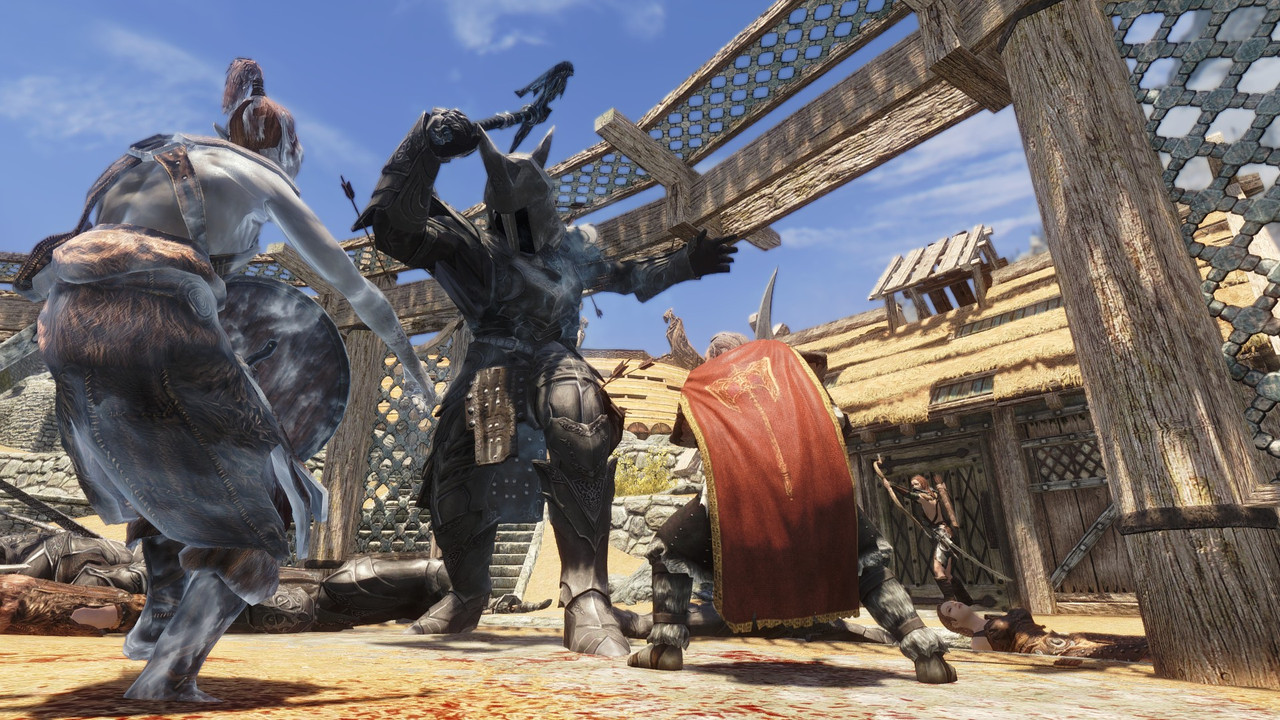 Vilkas: Farkas you okay!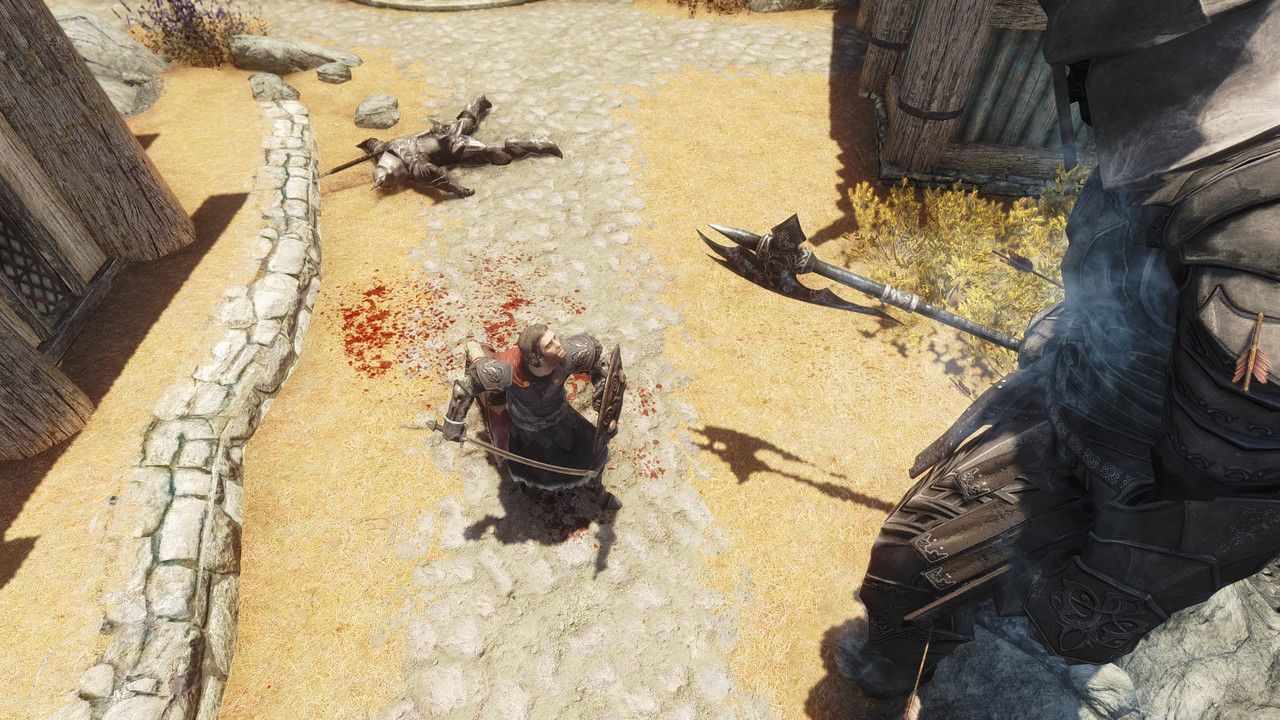 Farkas: Been better.
Emily: these guys are slowly getting stronger and we are getting weaker.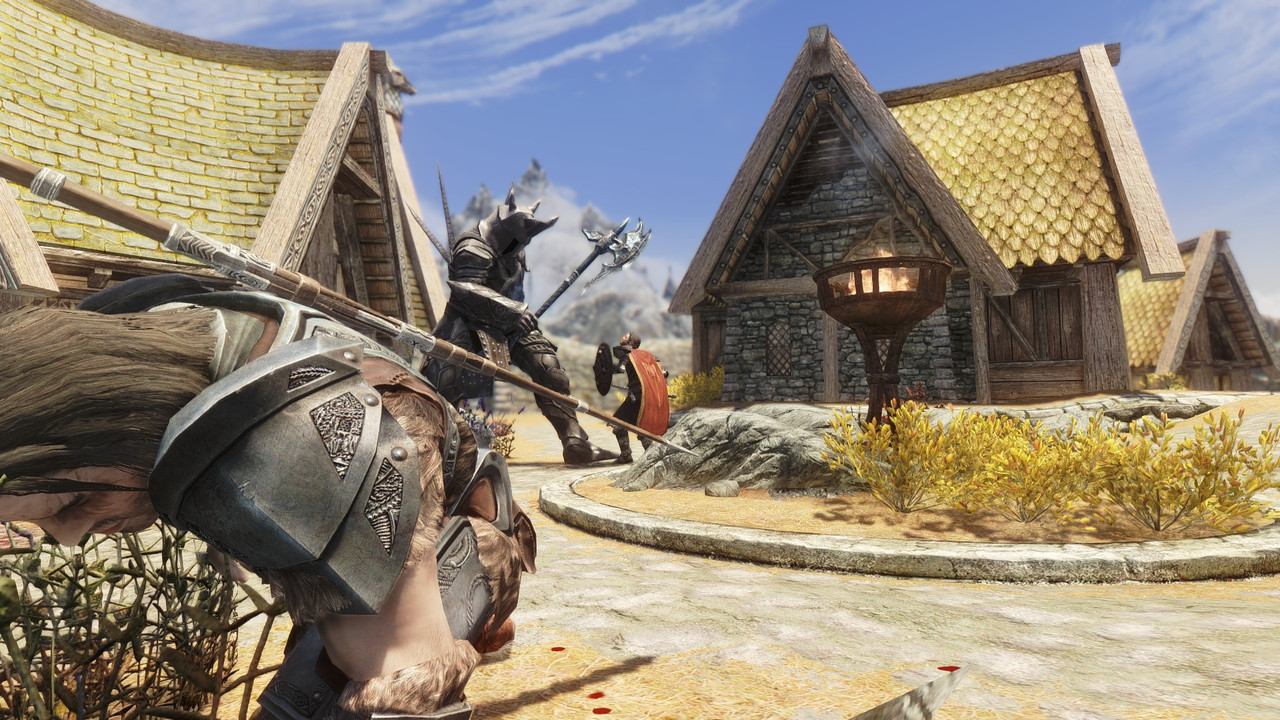 Emily: If things keep going like this no one will be able to defend the citizens of whiterun.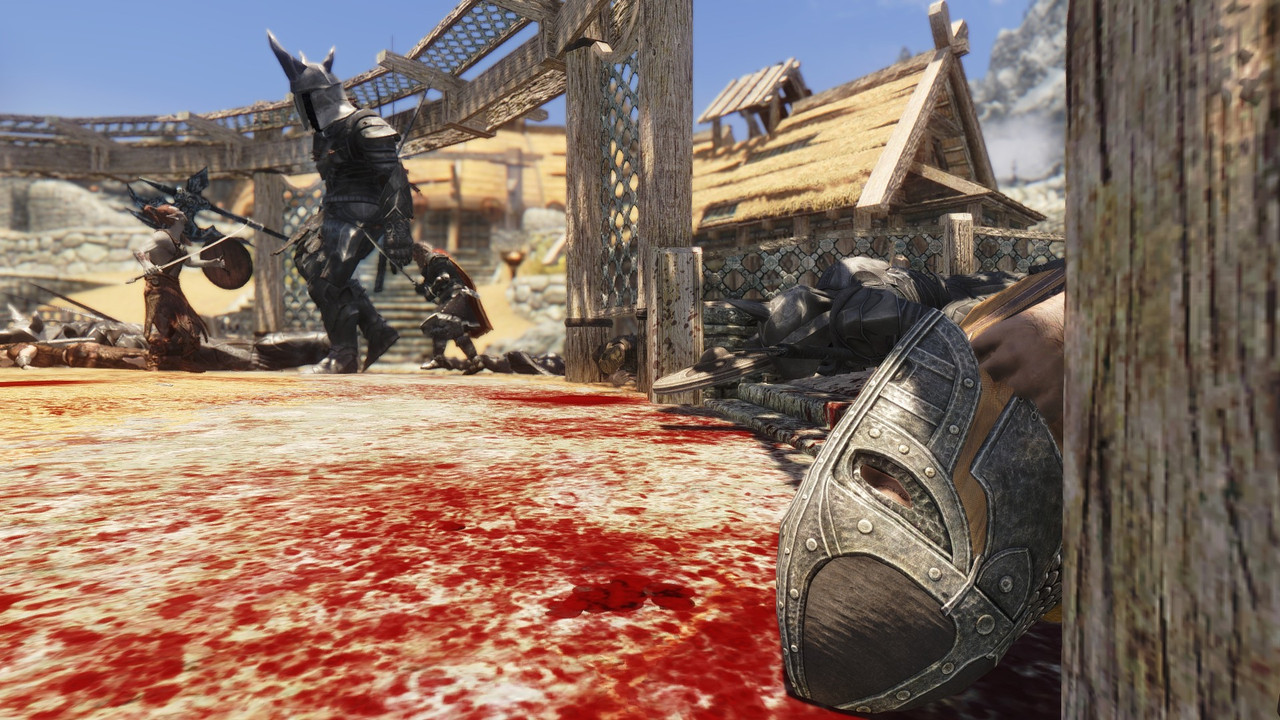 Emily: We HAVE to destroy that orb!
Satsuki: But how!?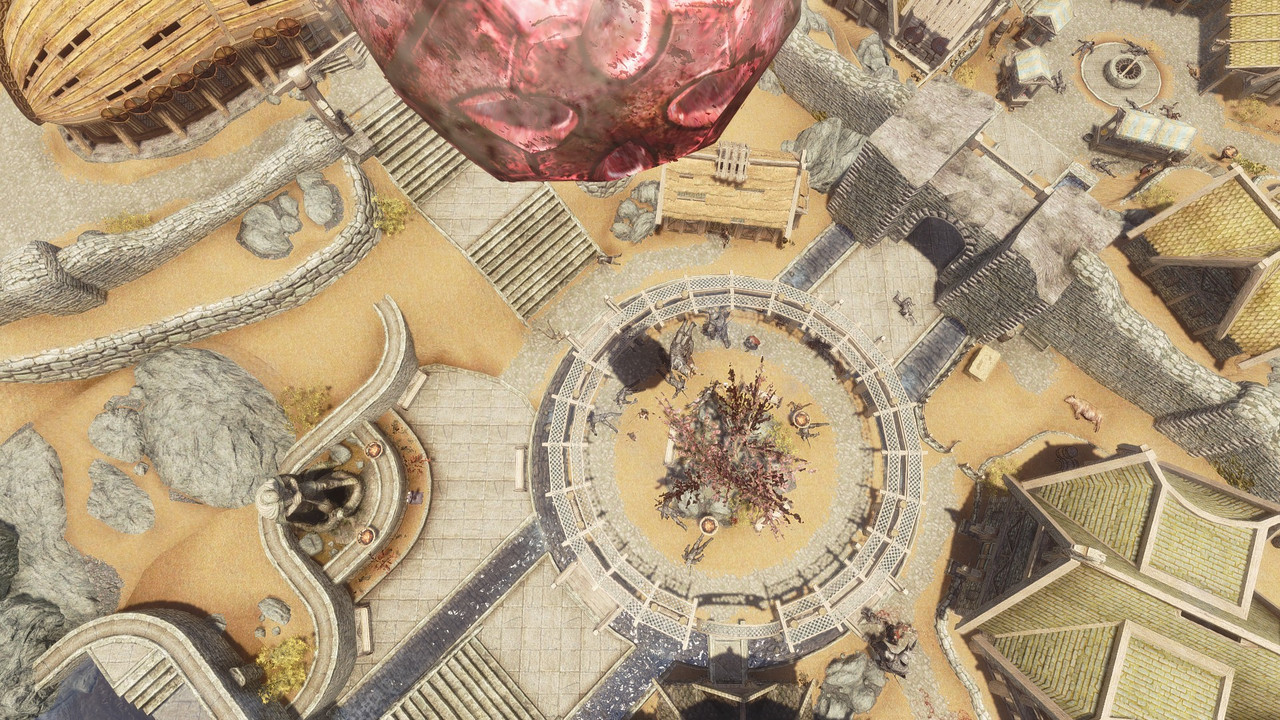 Satsuki: You shot meteors at it, I didn't even know such a spell existed until  2 days ago but even that wasn't enough.
Emily: I know.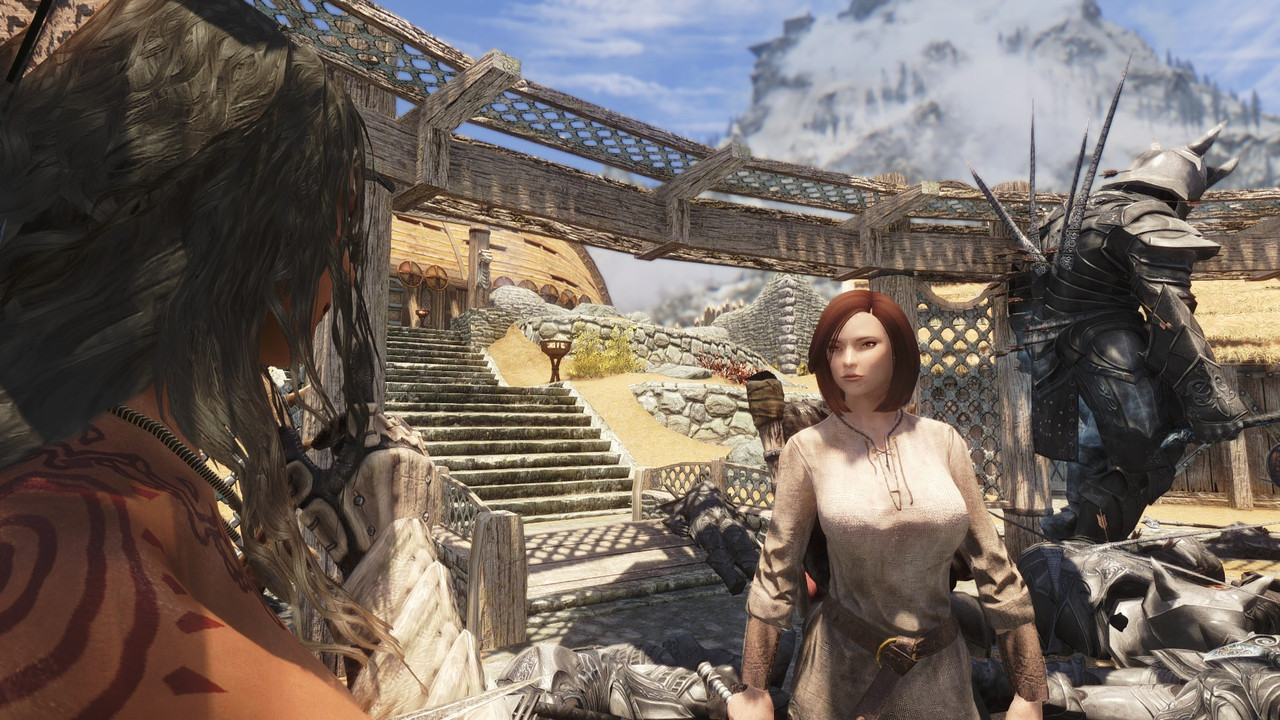 Emily: and I don't have the magika to do such an attack again, we need to get closer somehow.
Satsuki: Even if we can get up to it.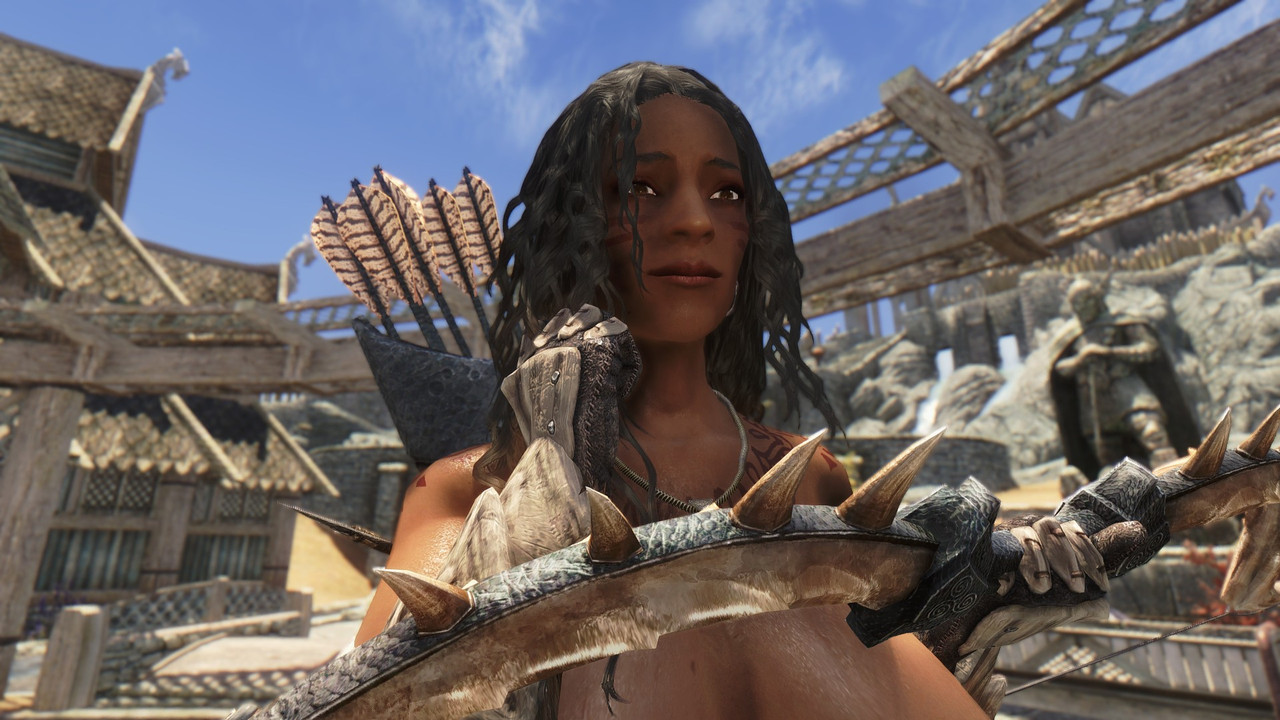 Satsuki: we don't have anything tough enough to break i-
Emily: Satsuki……I just realized, you were beating that Nordic sentinel from two days ago with that blade right.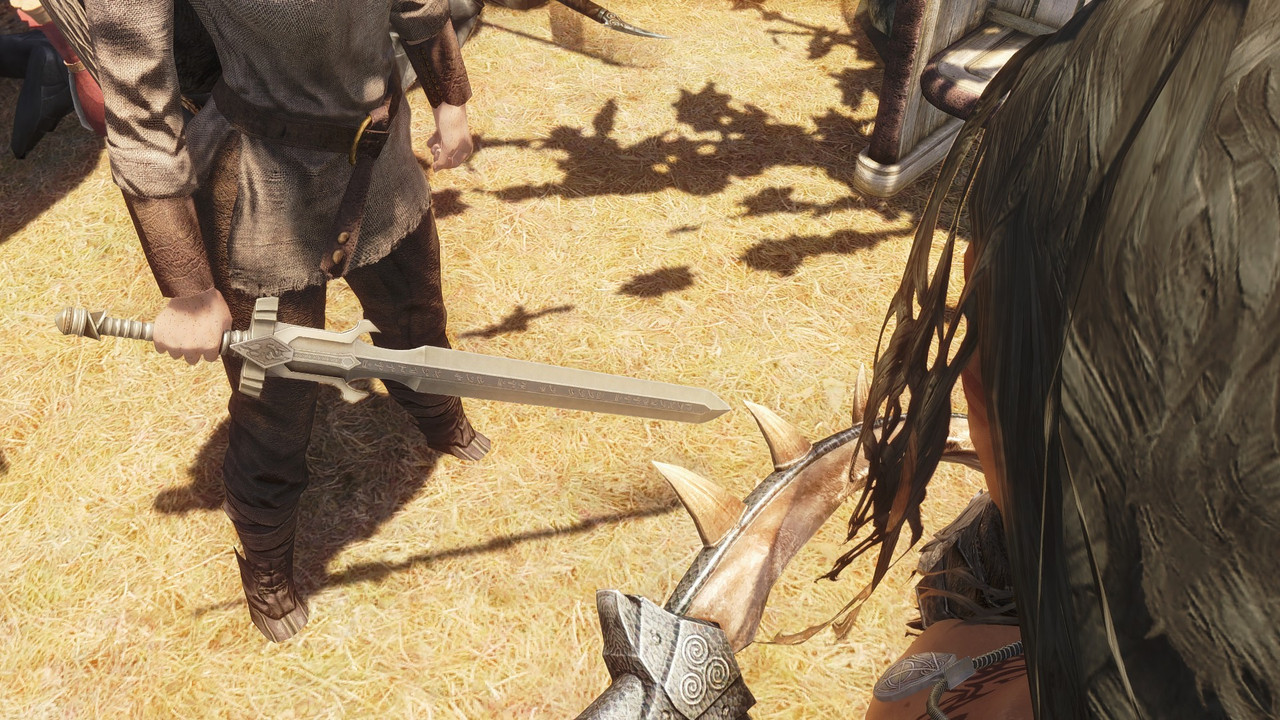 Emily: Have you needed to sharpen it?
Satsuki: Huh? No, didn't leave a scratch this sword is quite durable.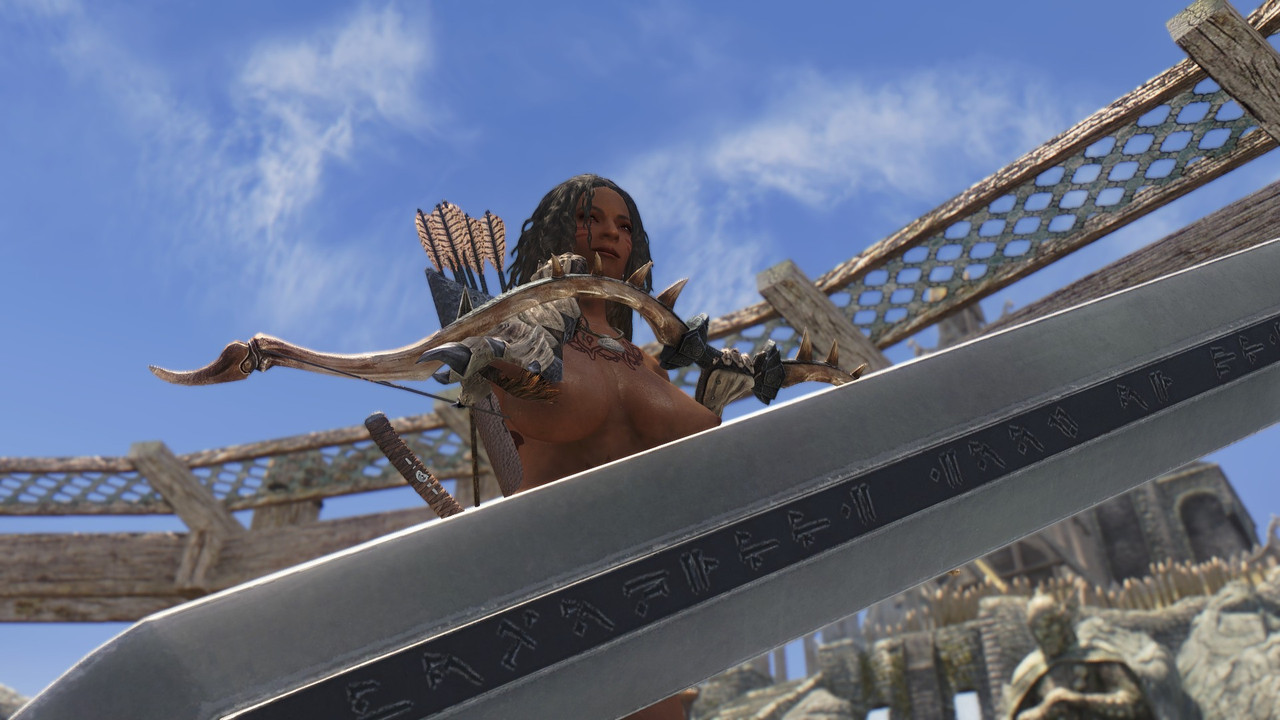 Emily: Not a single scratch, no dents?
Satsuki: No….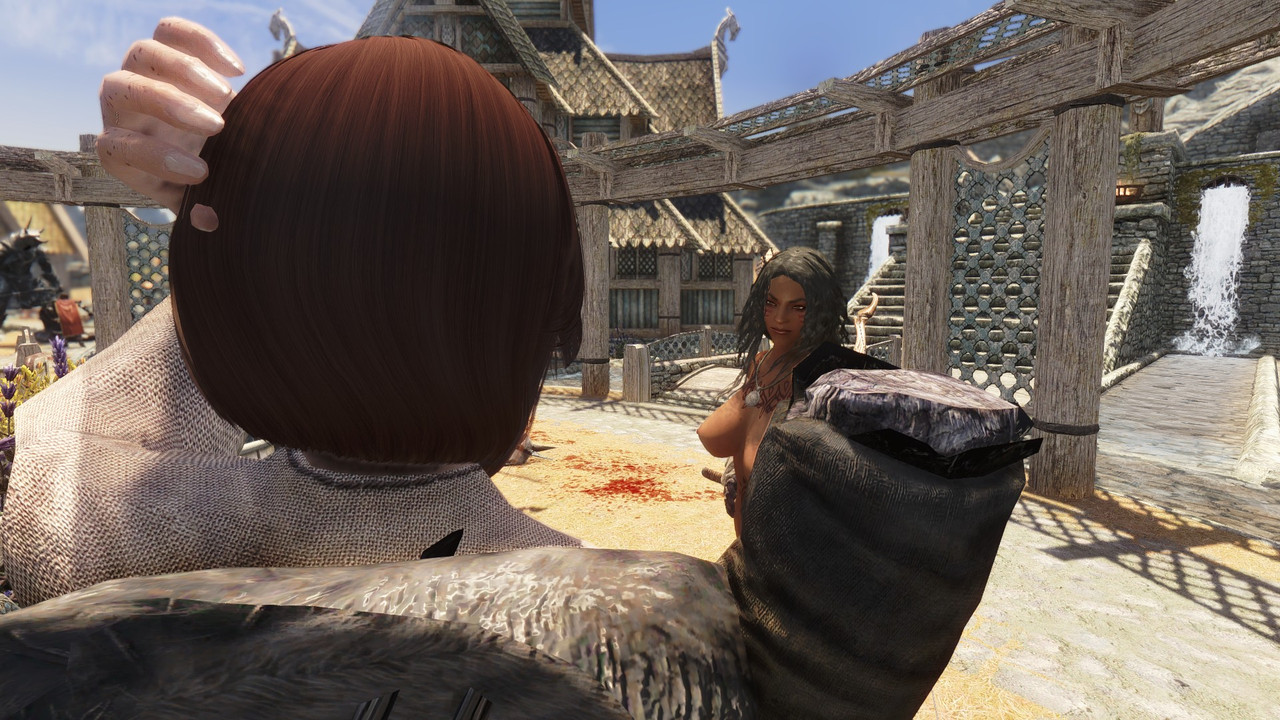 Satsuki: Why……what is it?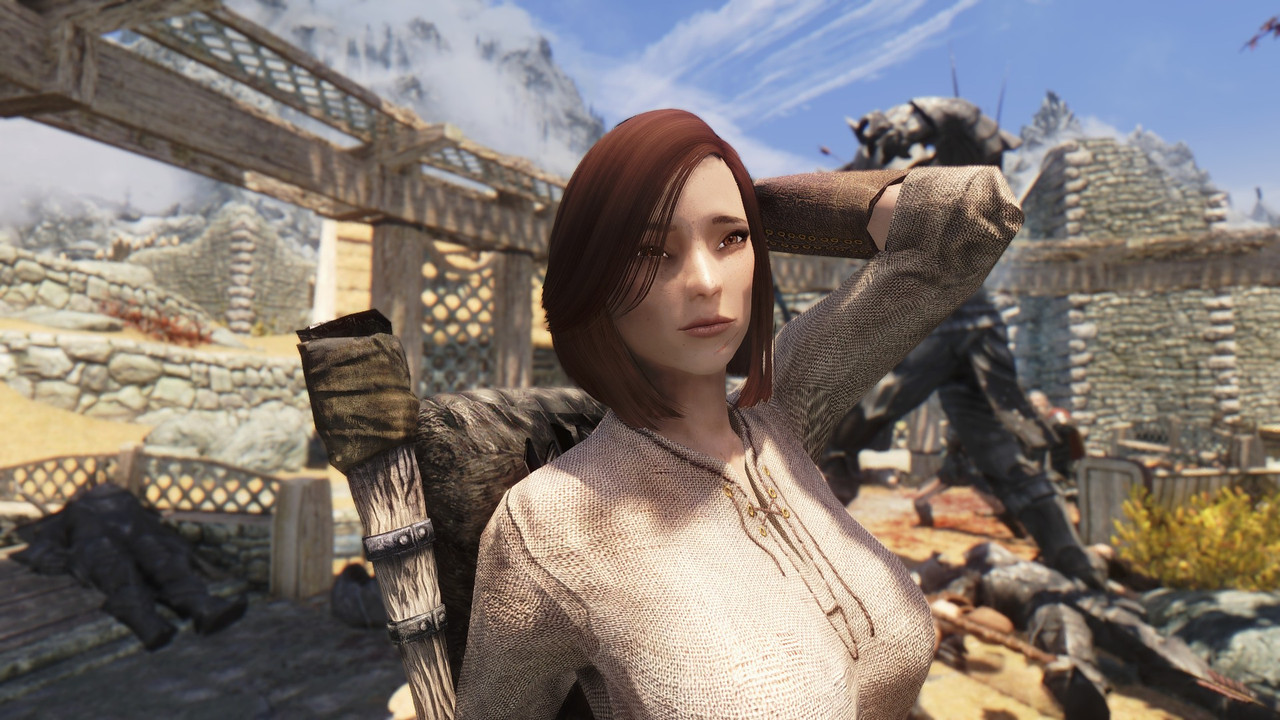 *Emily looks up*
Satsuki: Emily?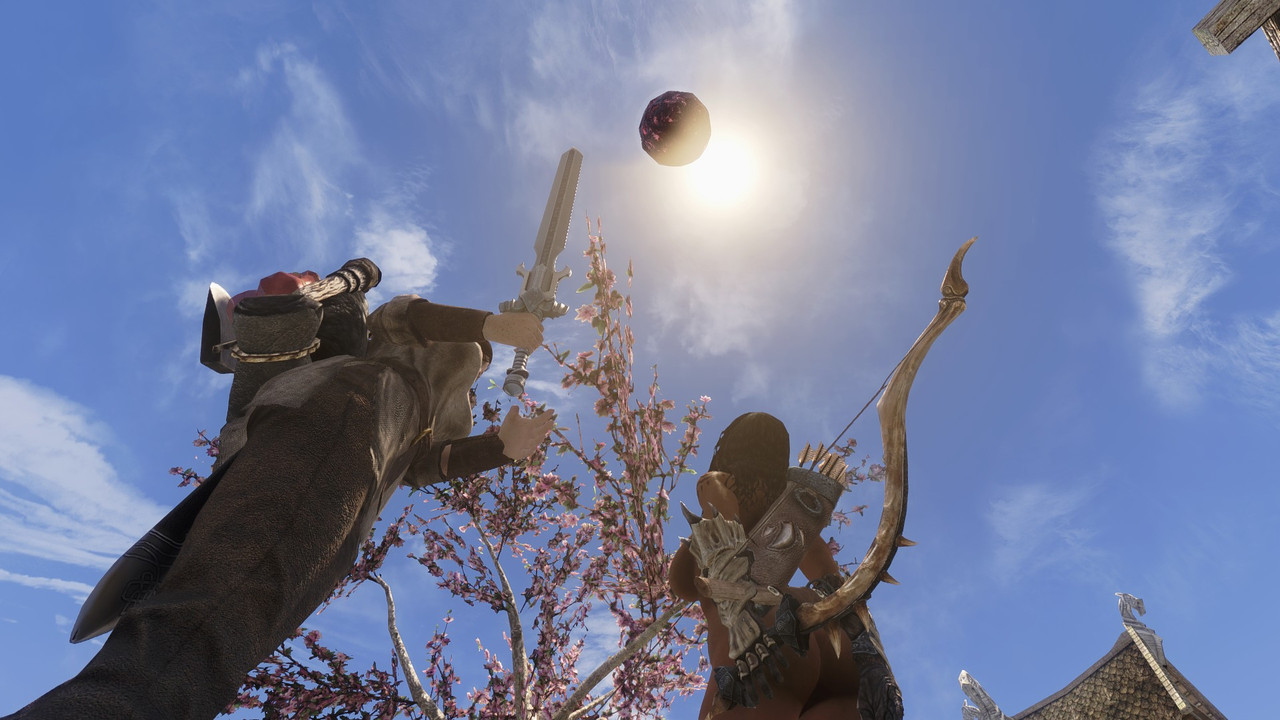 Aela: Die already!
*Giant roaring*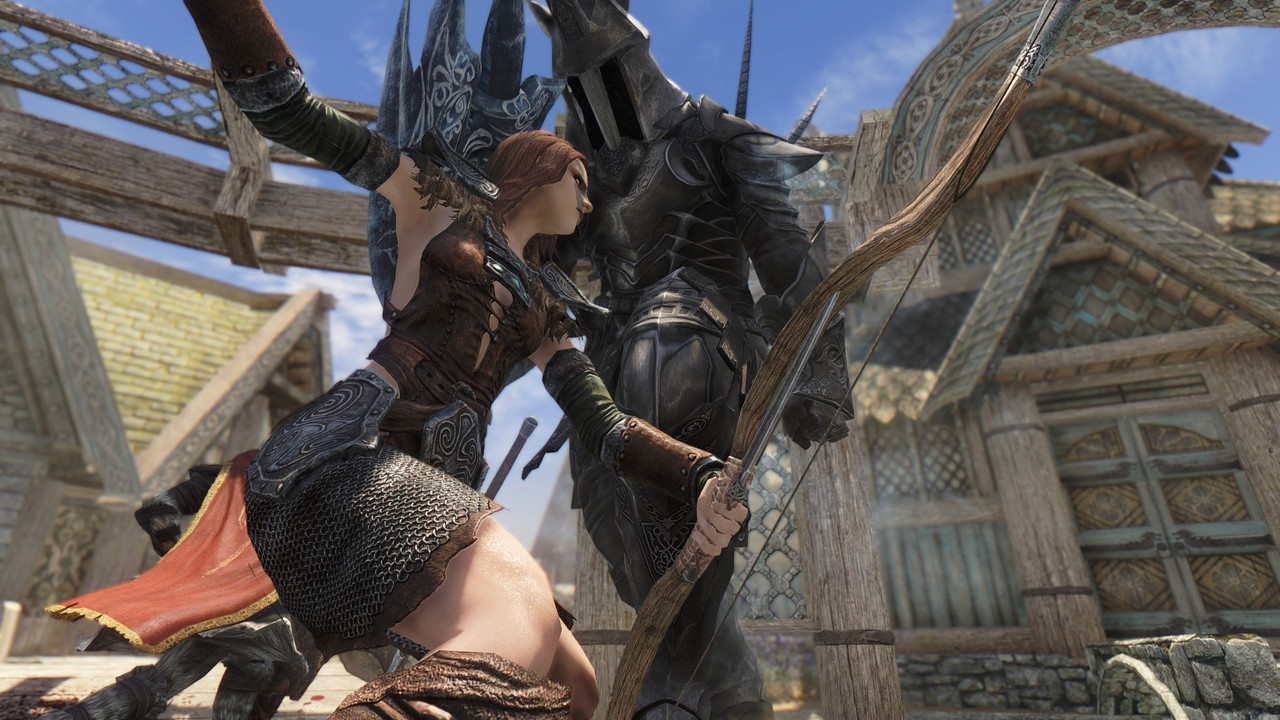 Satsuki: You have a plan don't you?
Emily: I do.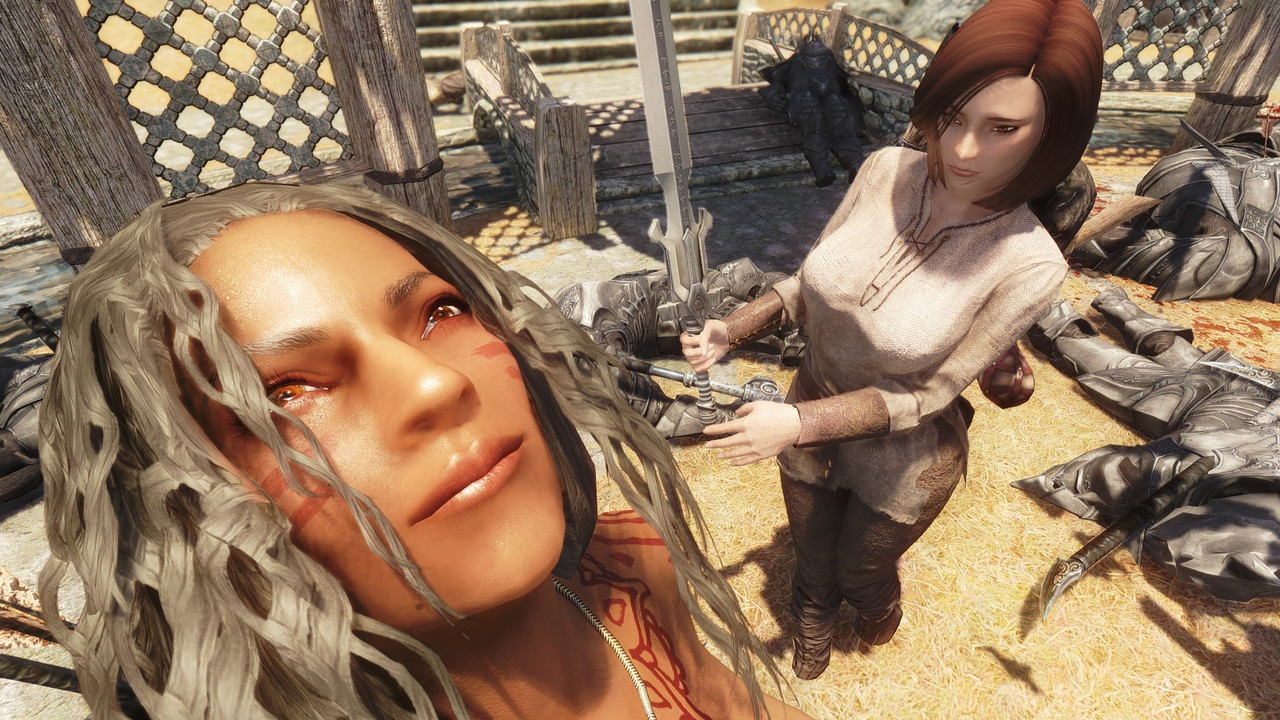 Emily: you afraid of heights?
Satsuki: Not really?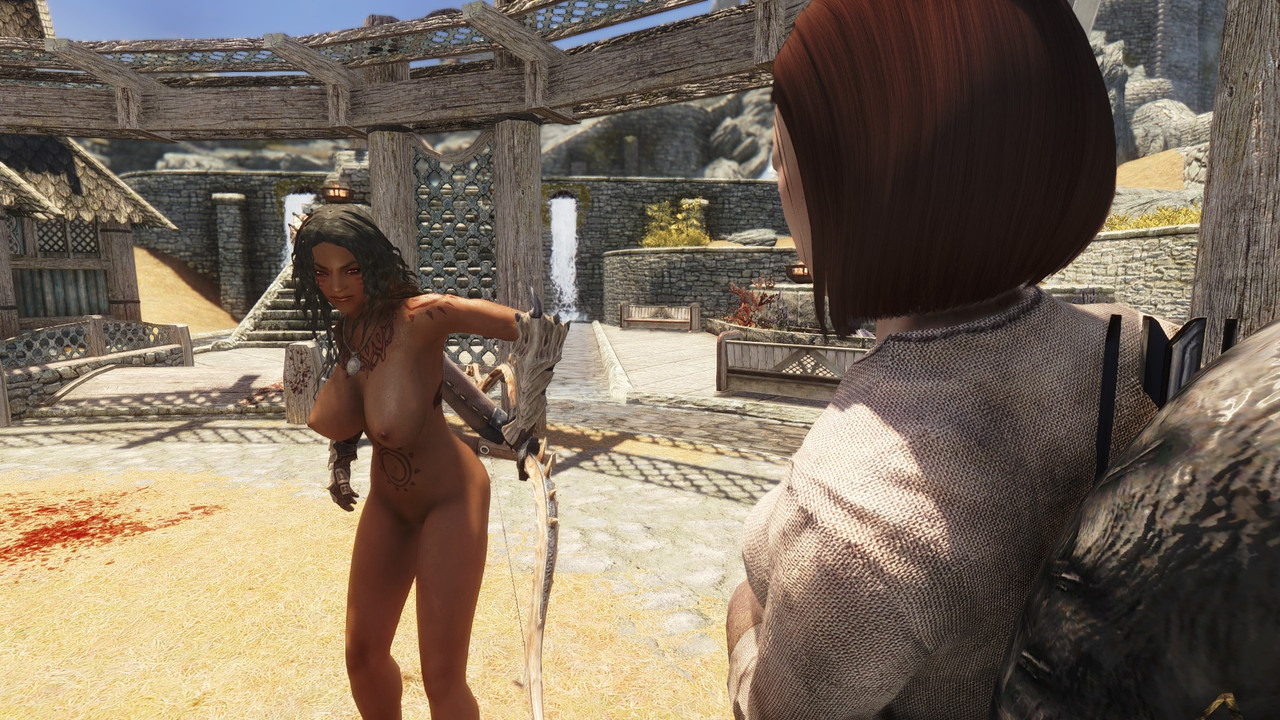 Satsuki: w-what are you planning?
Emily: Something a little crazy, but if it works.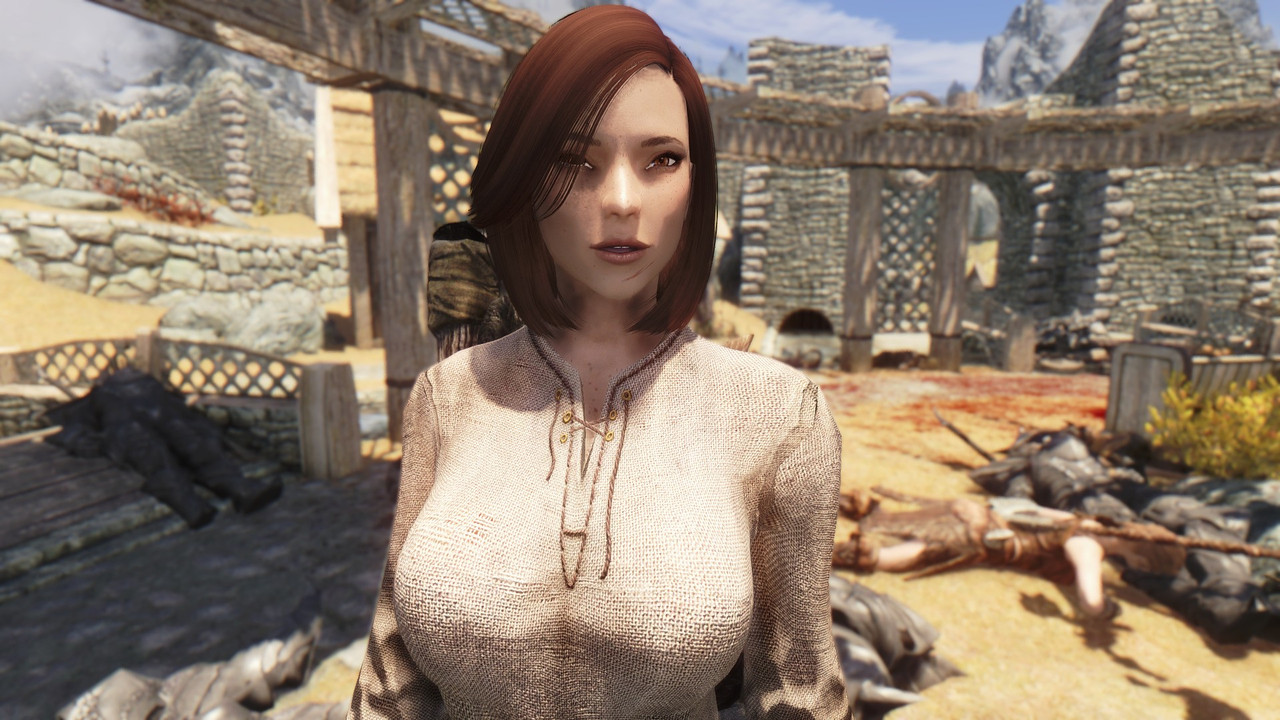 Emily: It should save everyone, follow me!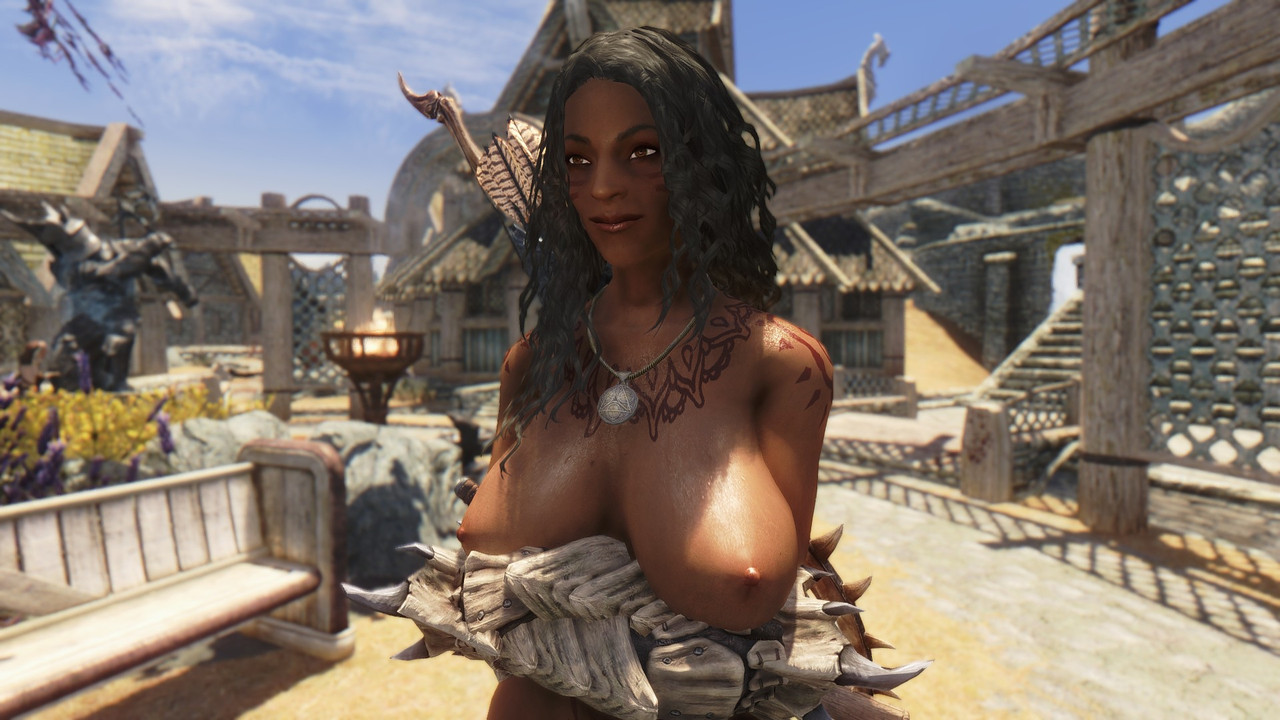 Emily: GUYS WE'LL BE RIGHT BACK, WE'RE GONNA TRY TO STOP THIS!!!
Aela: WELL HURRY UP!!!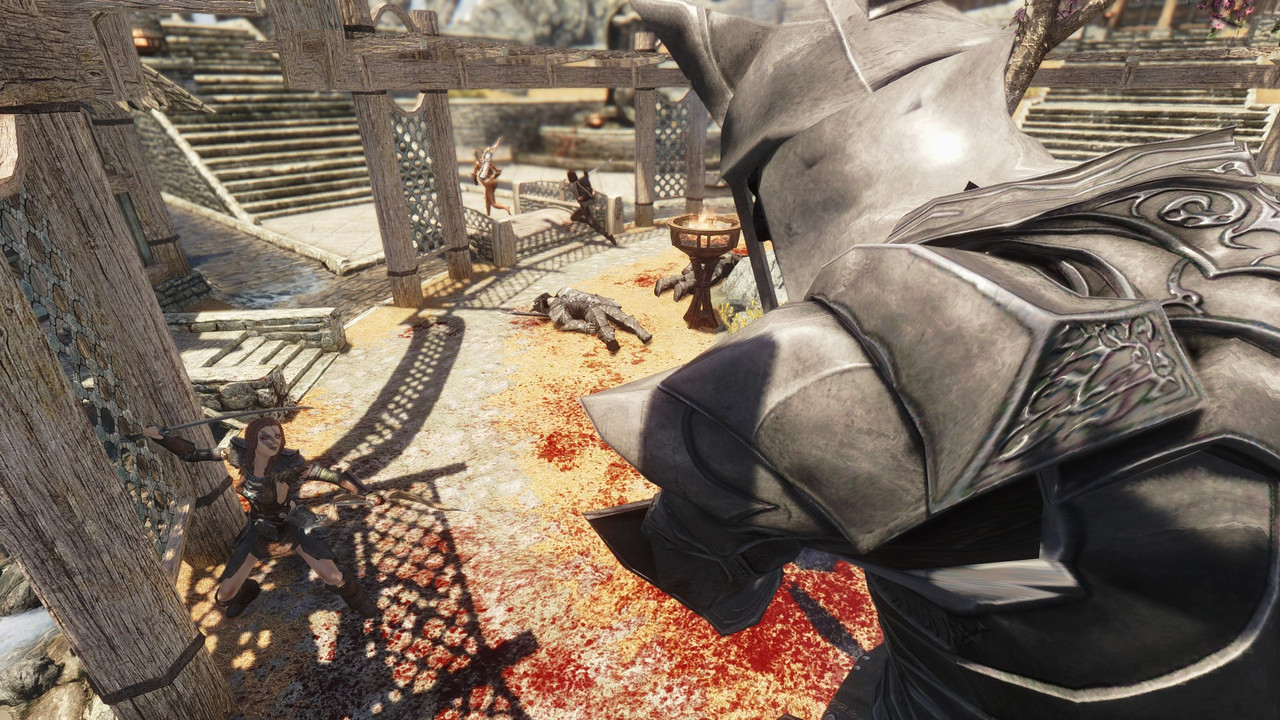 Aela: THESE GUYS ARE TOUGHER THAN THE FIRST ONE!!!
Kodlak: Stay focus Aela!
Athis: Die you piece of shit!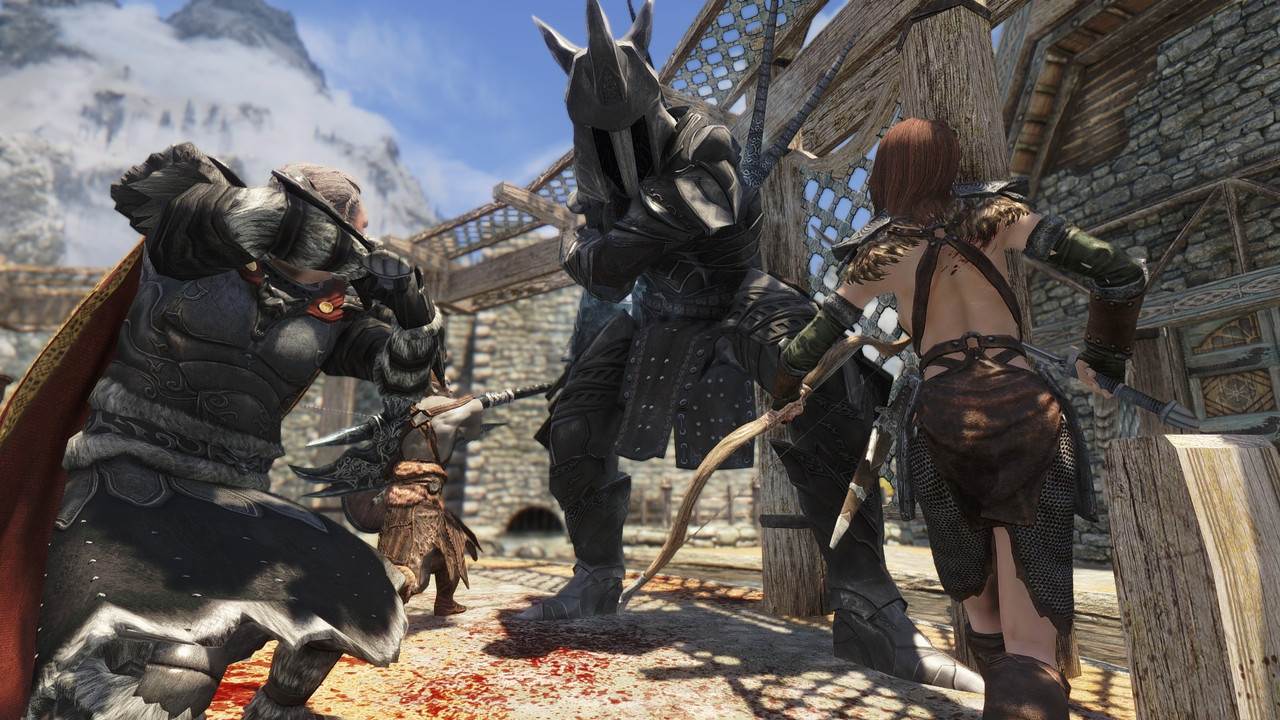 Vilkas: Come on, I can do this all day.
*Giant growling*
Kodlad: Come on Companions!!!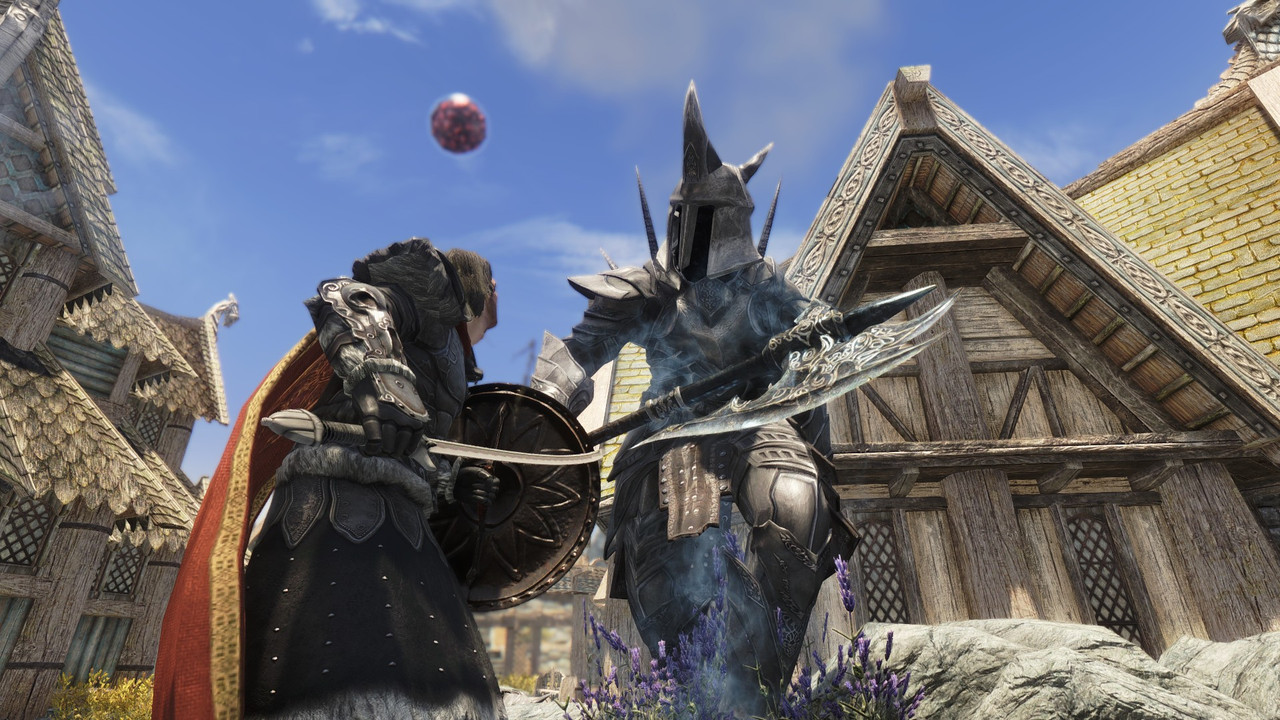 Kodlak: Lets send these beasts back to their world.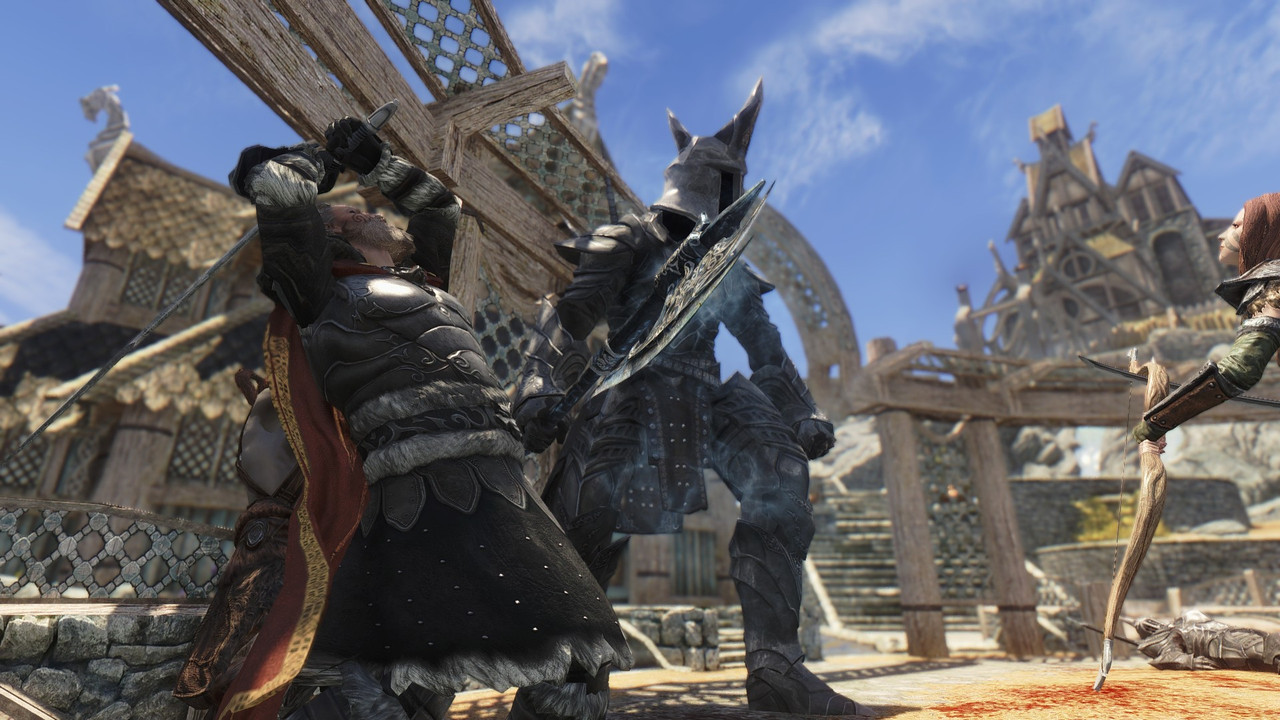 *Sound of giant roaring and swords clashing against armor in background*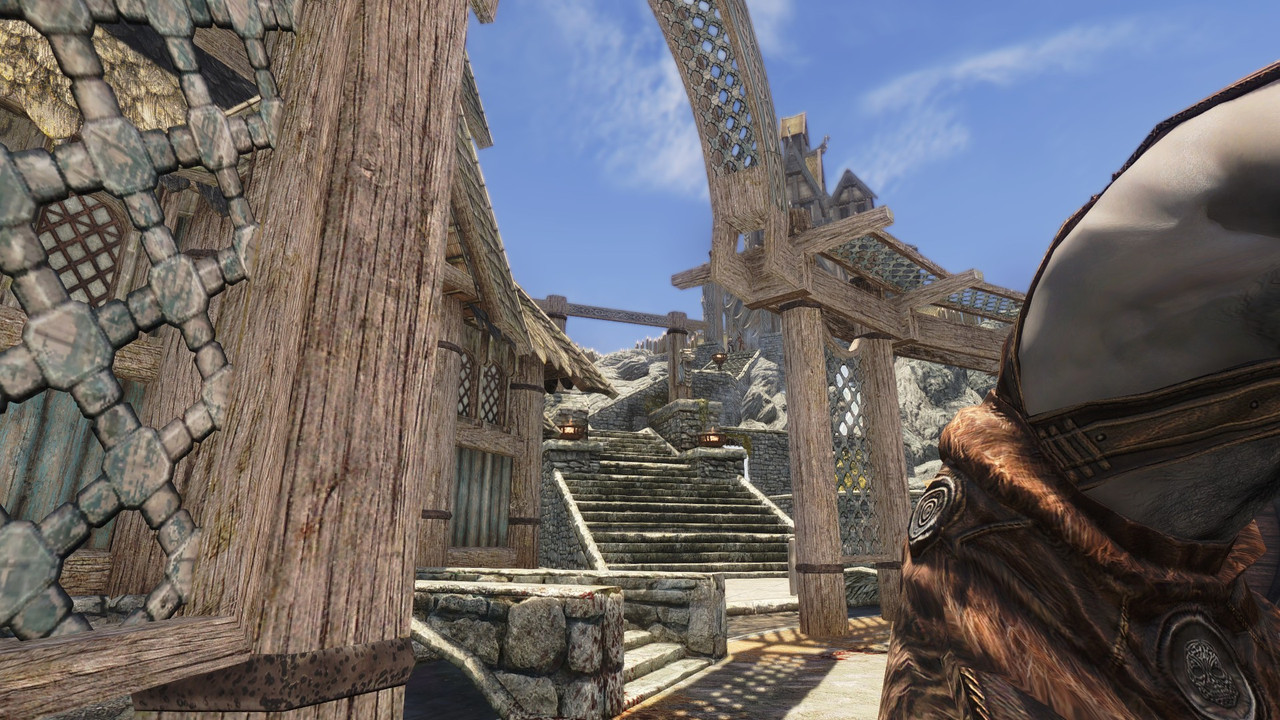 Satsuki: Hey Emily?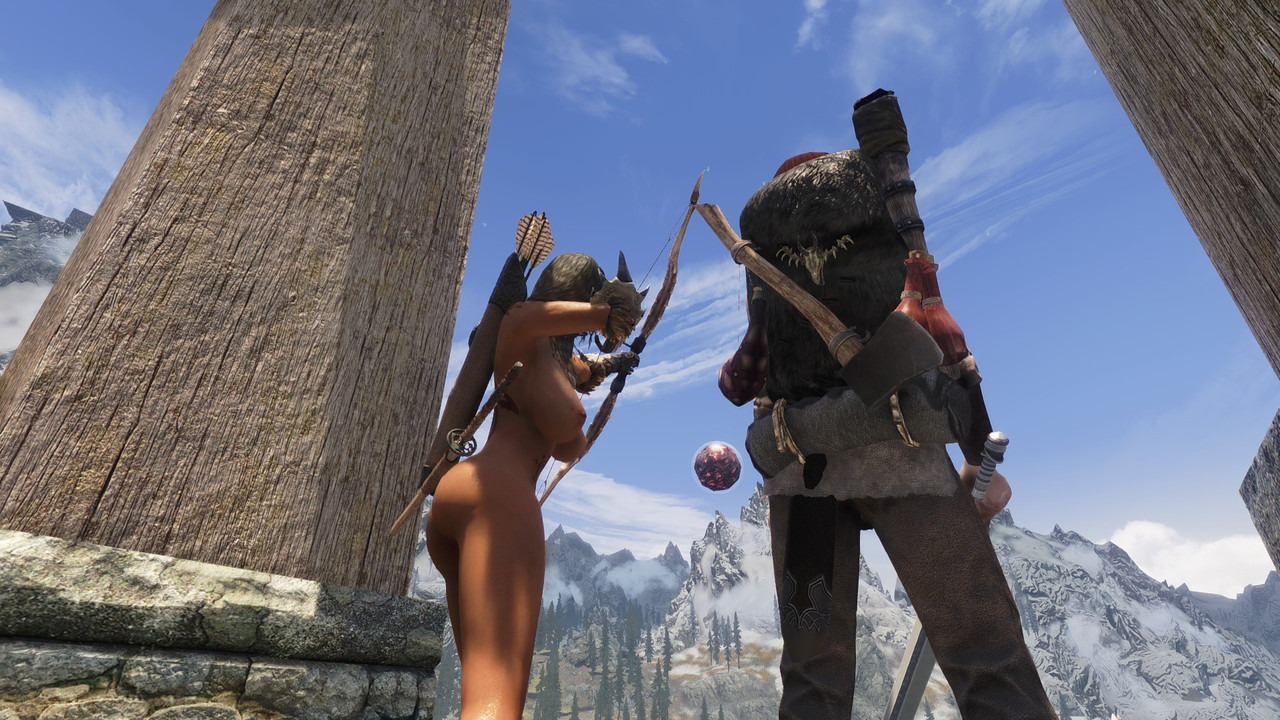 Satsuki: You sure this we can even survive doing this?
Emily: yes.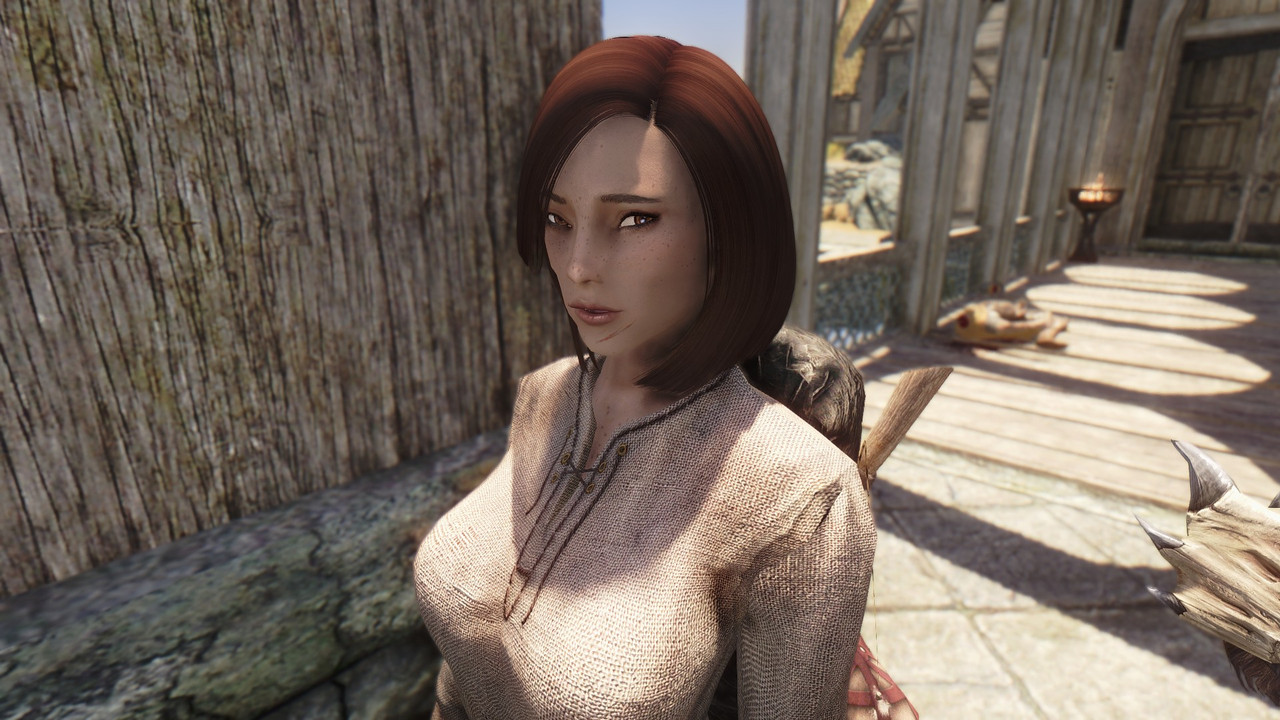 Emily: At least 95% sure, I don't know what this thing will do when we break it.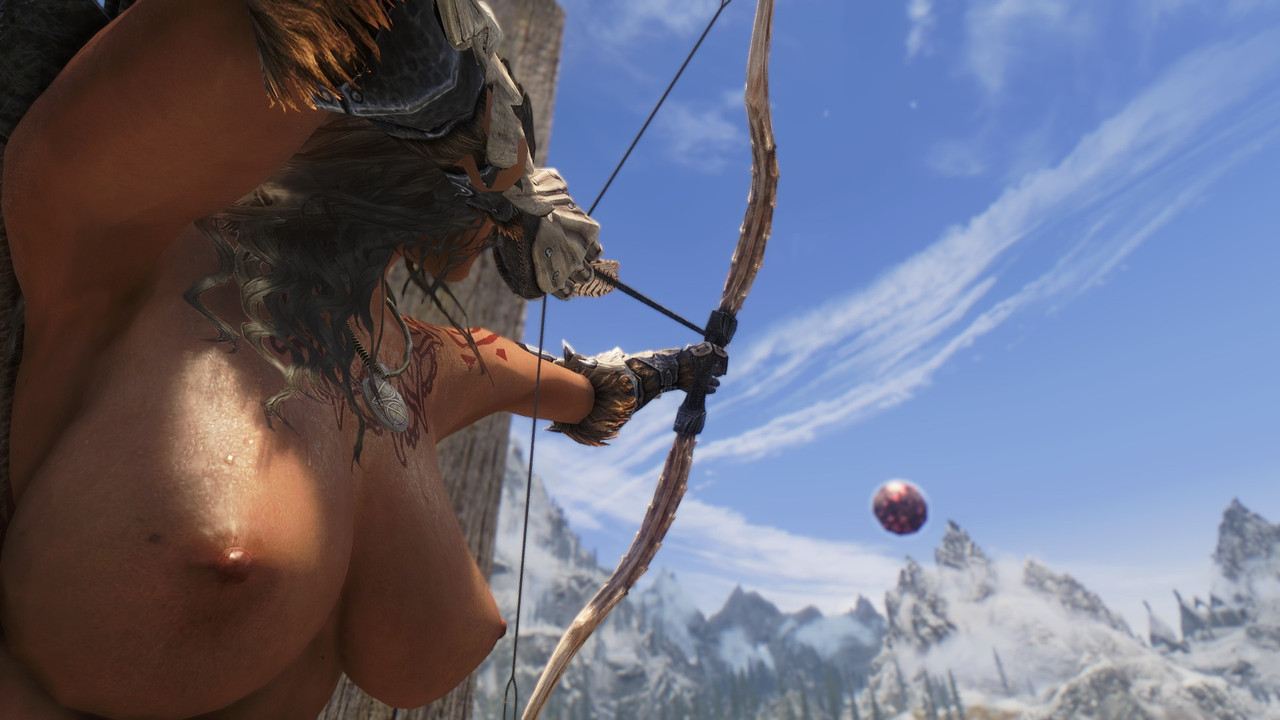 Emily: Now are you ready to do this?
Satsuki: Yes.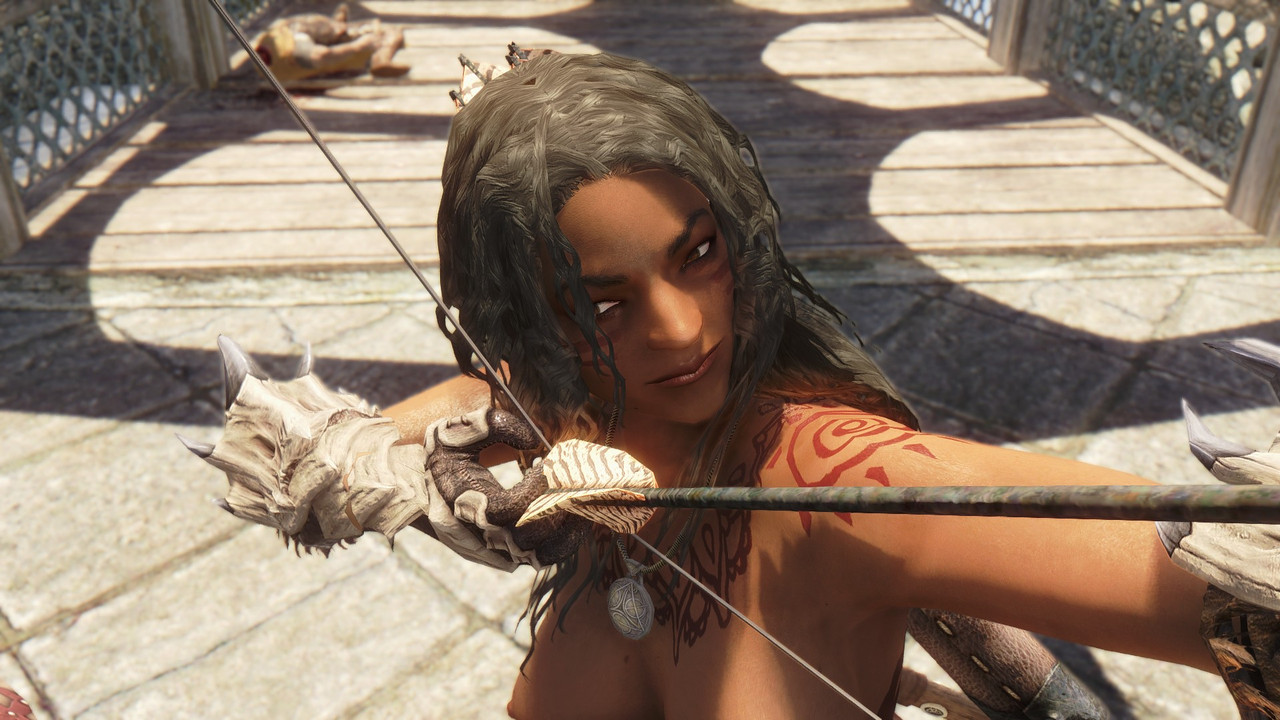 Emily: Good.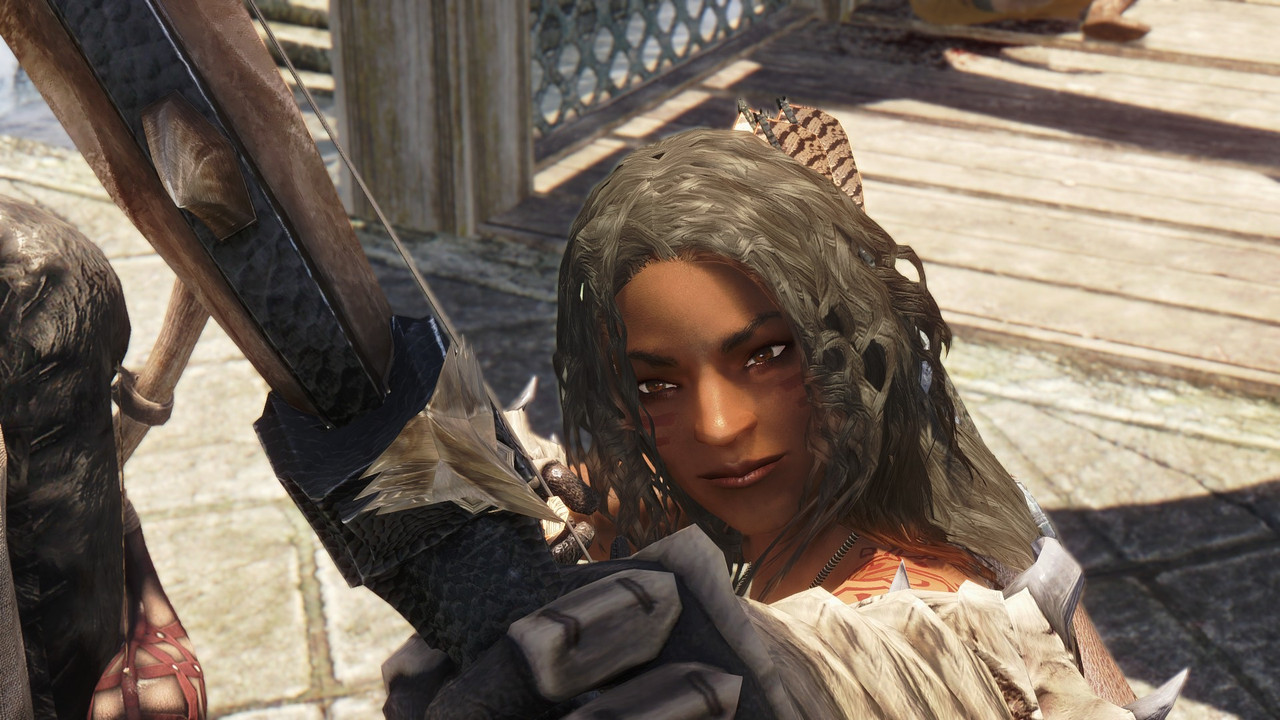 Emily: Then lets go…..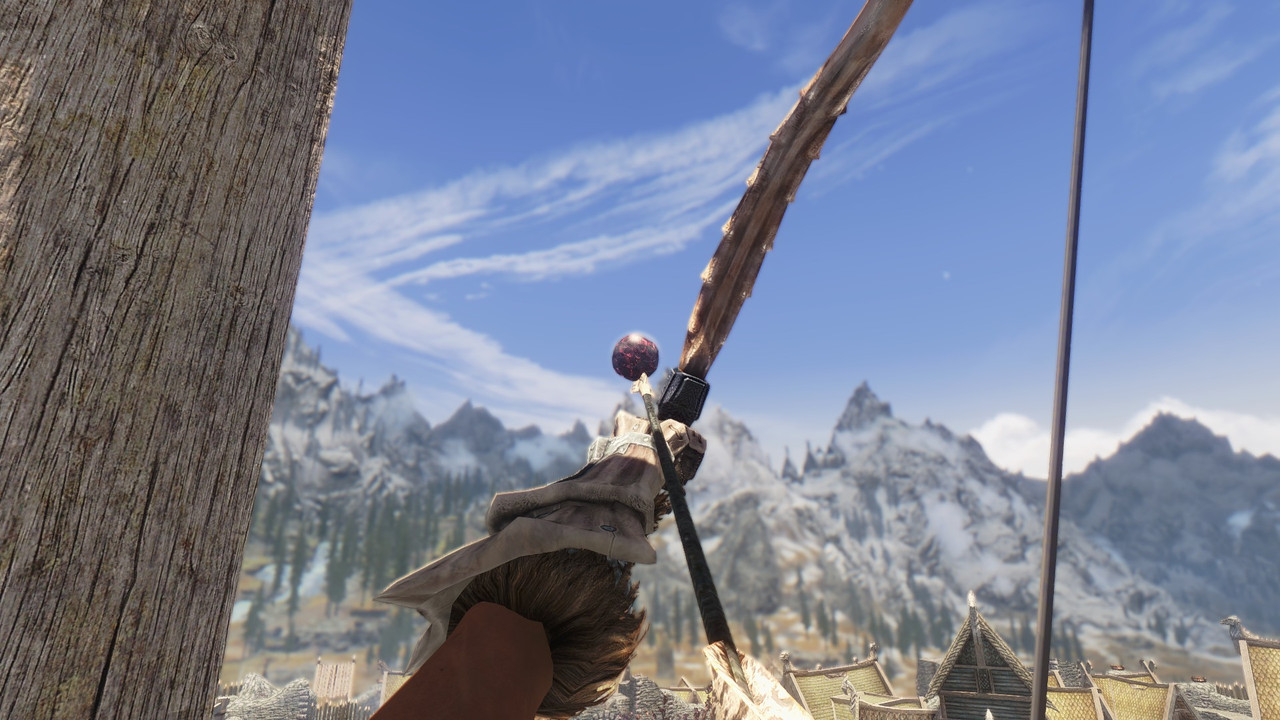 *raises higher*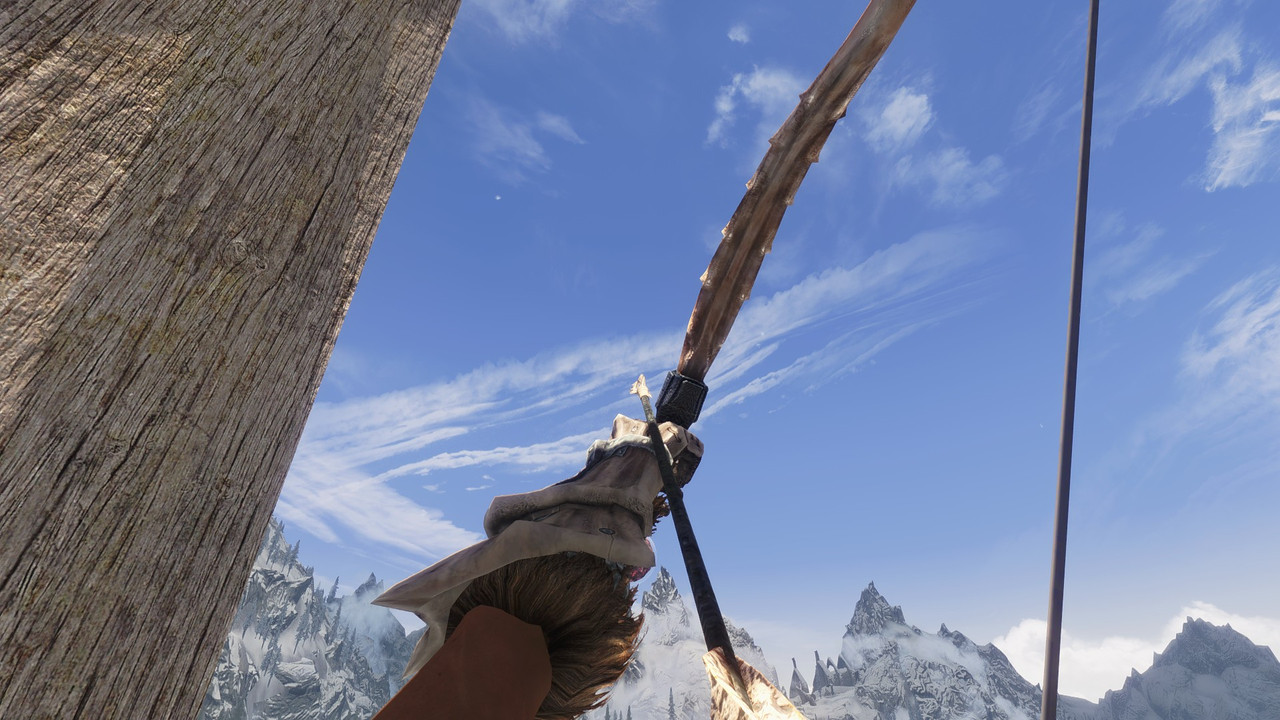 Emily: Now.
*fires arrow*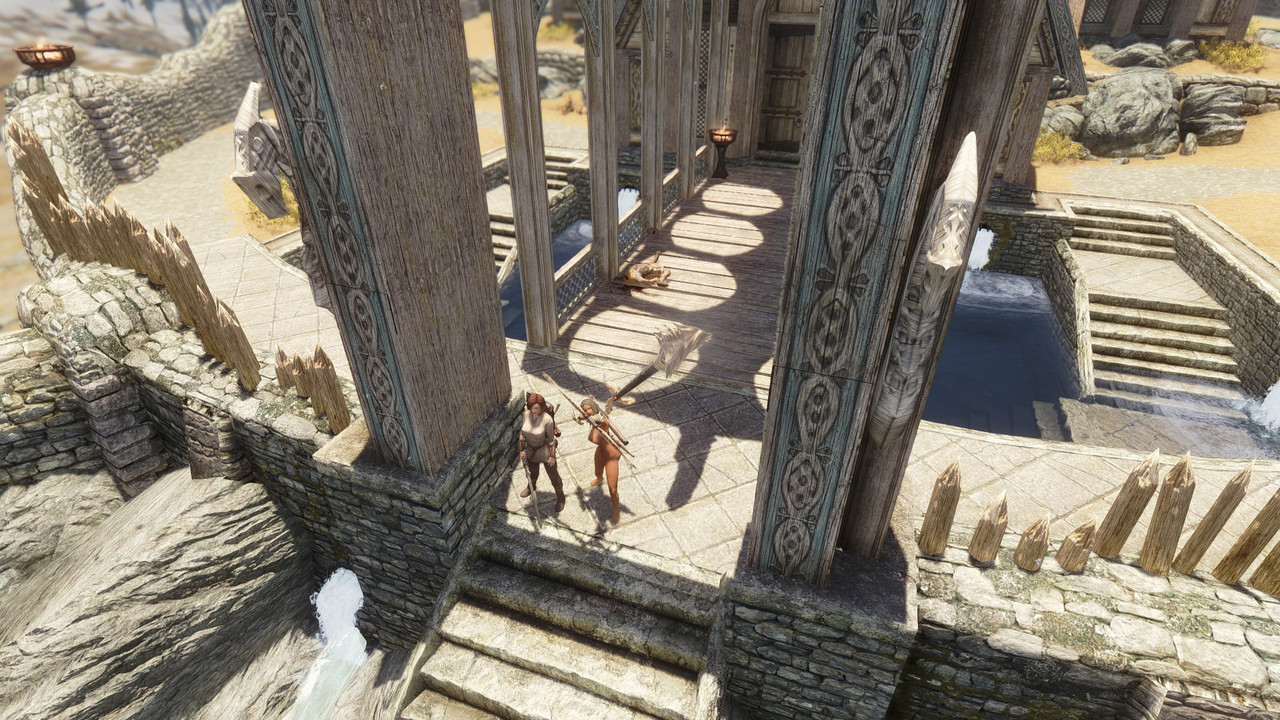 *bow whistling*
*Emily getting Blink spell ready*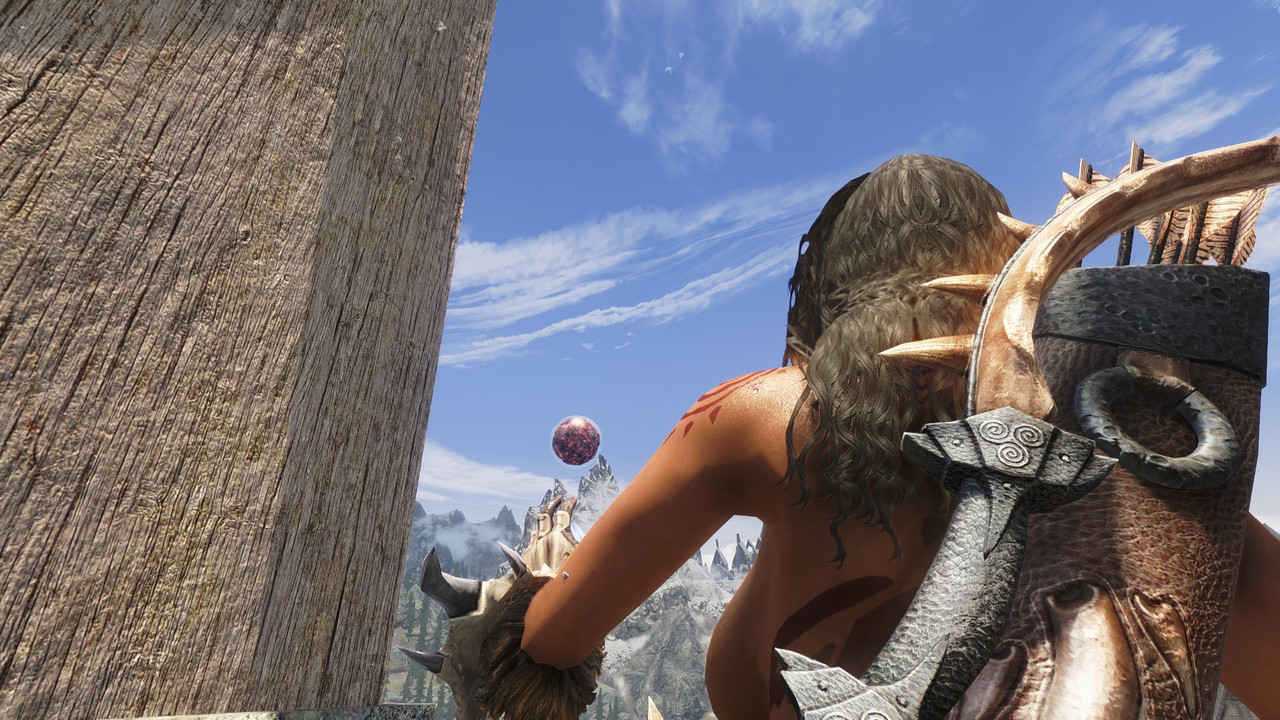 *arrow whistling*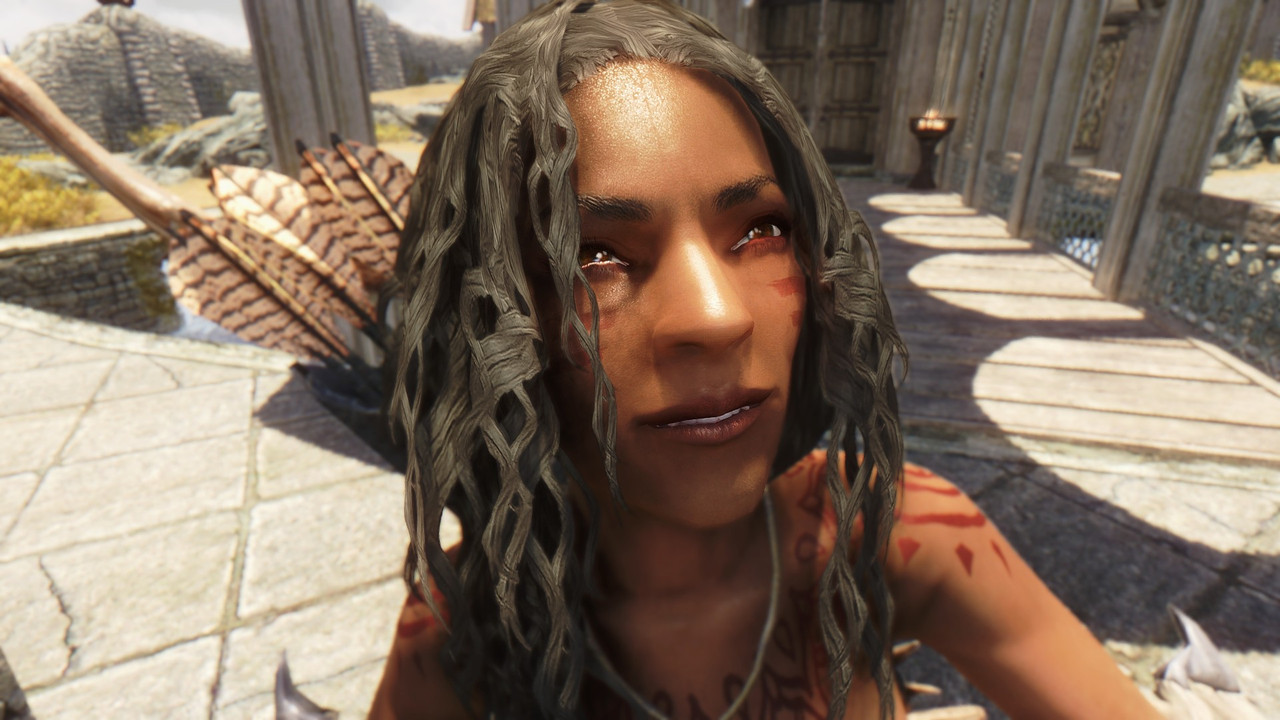 *Emily grabs Satsuki's hand*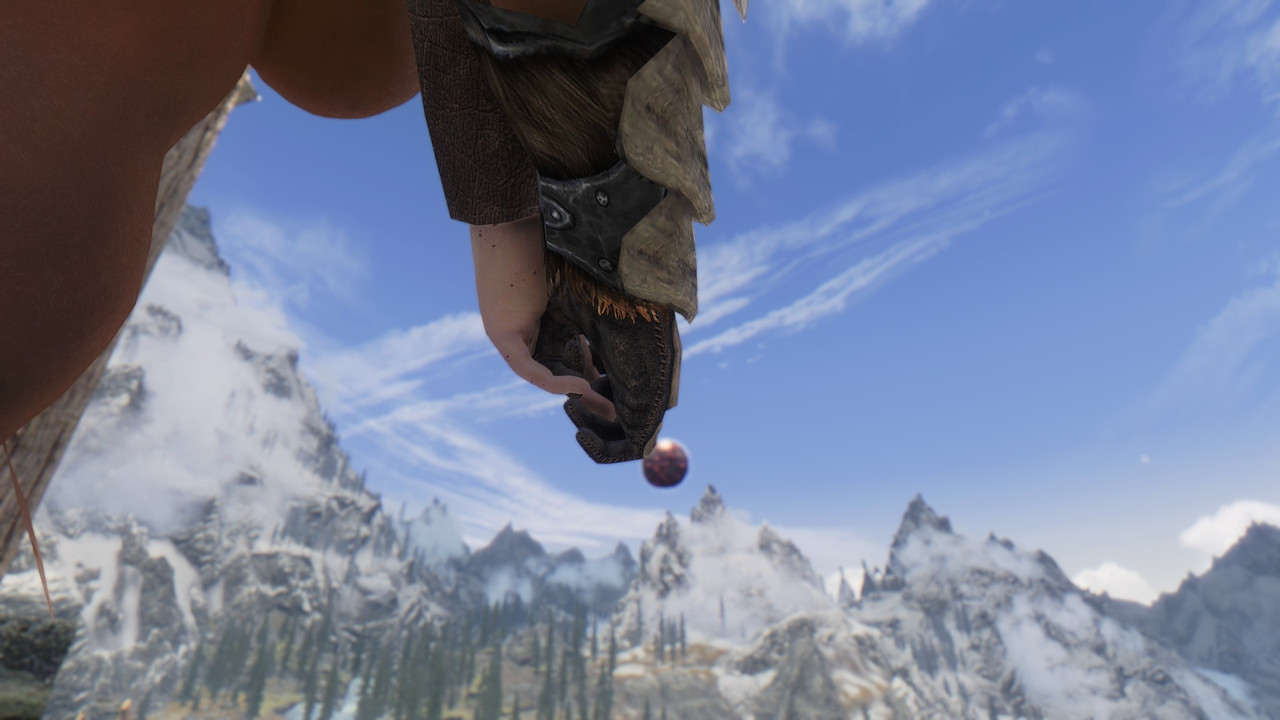 *arrow whistling*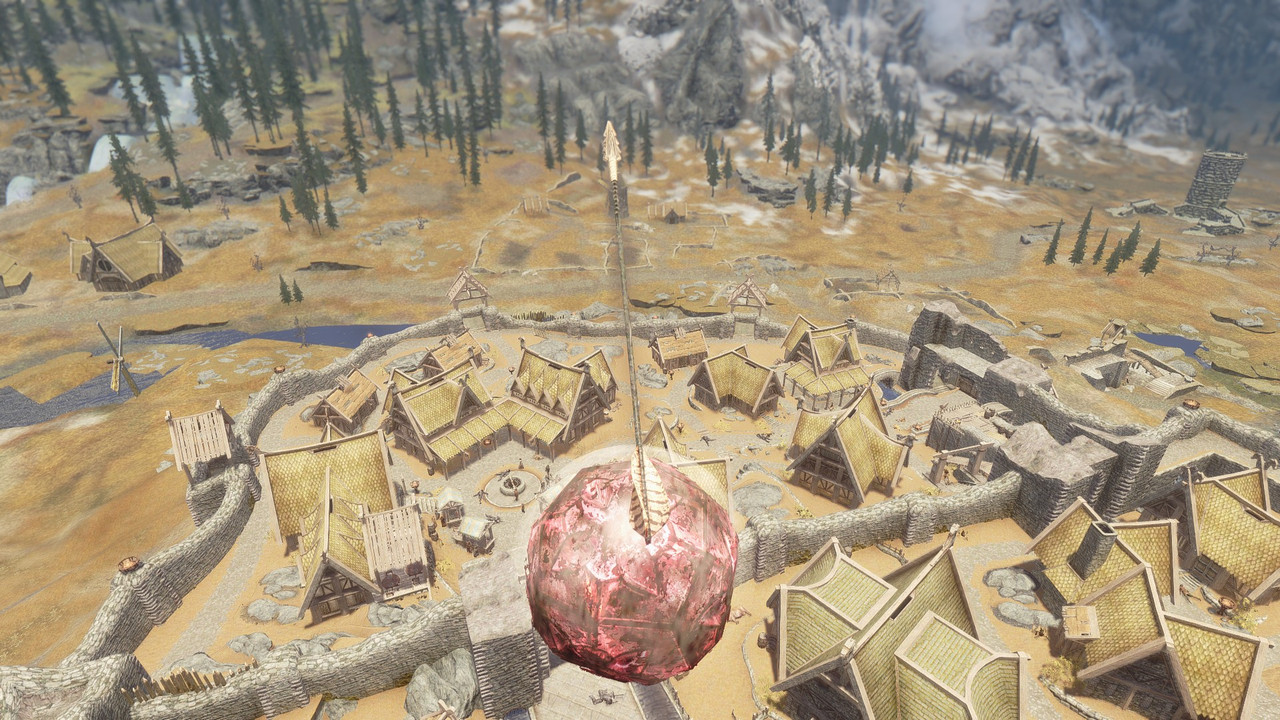 Emily: There!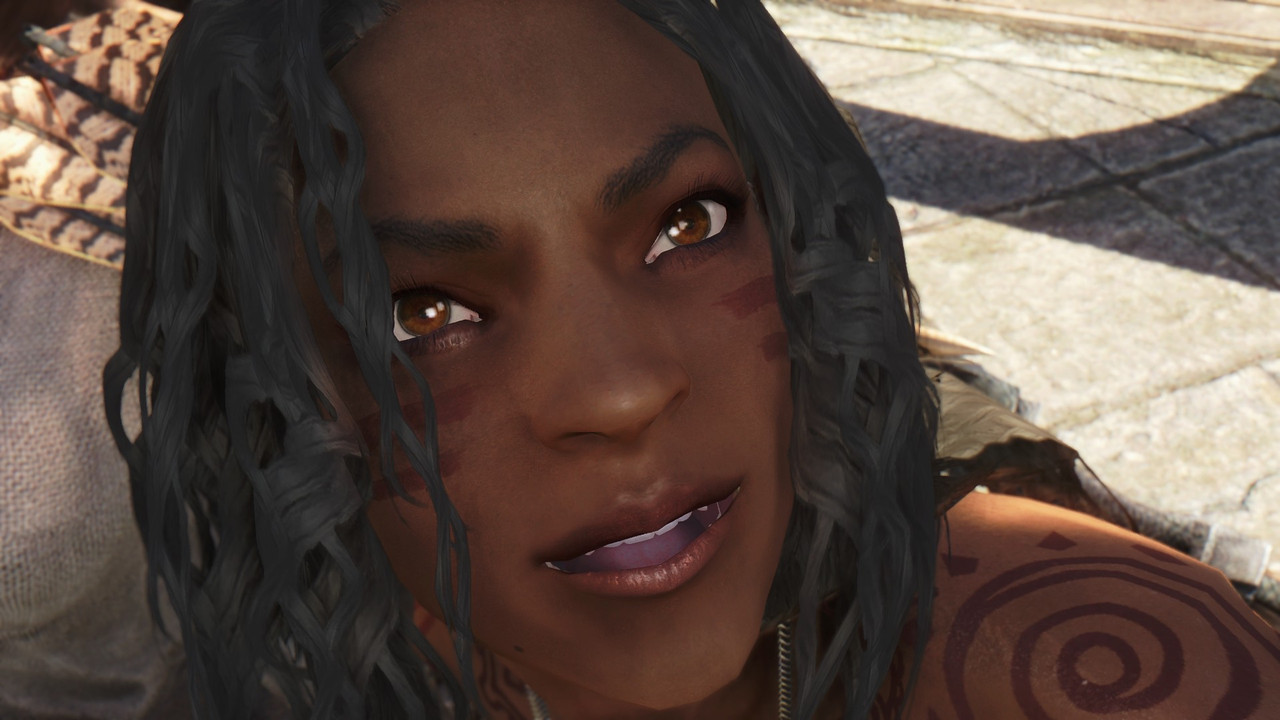 *Blink spell activating*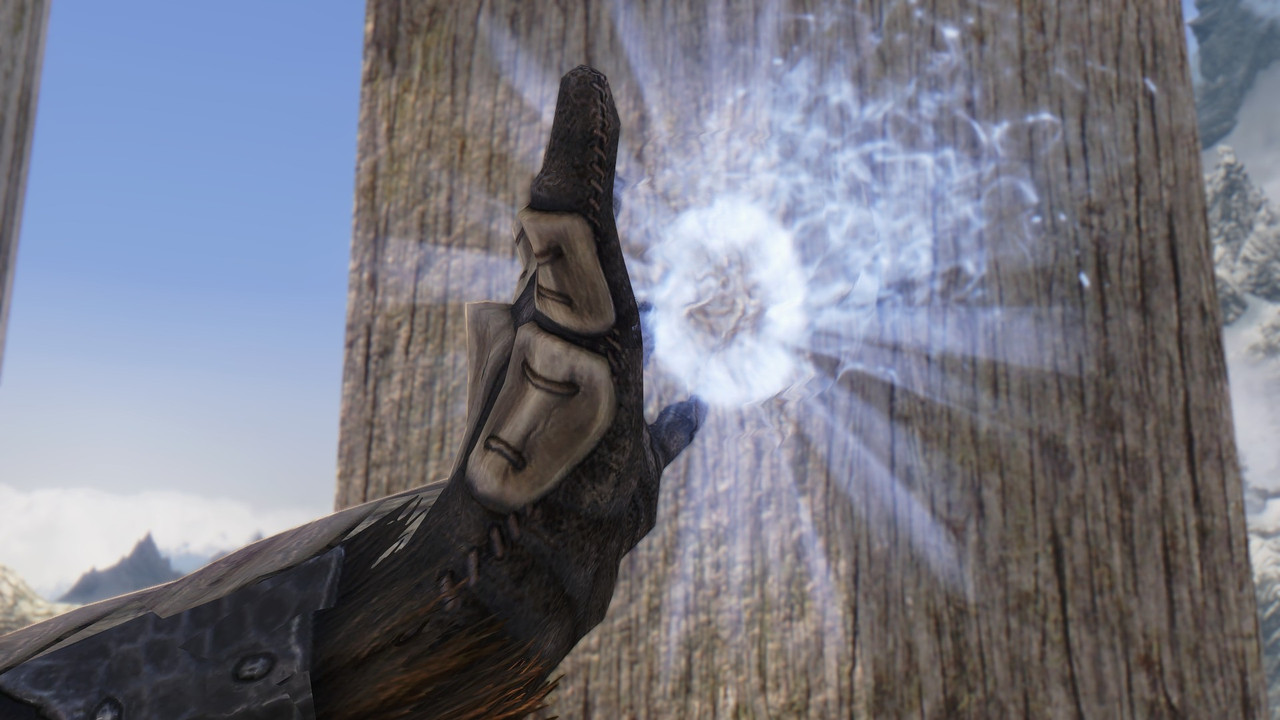 *wind rushing sound*
*Emily grabbing arrow*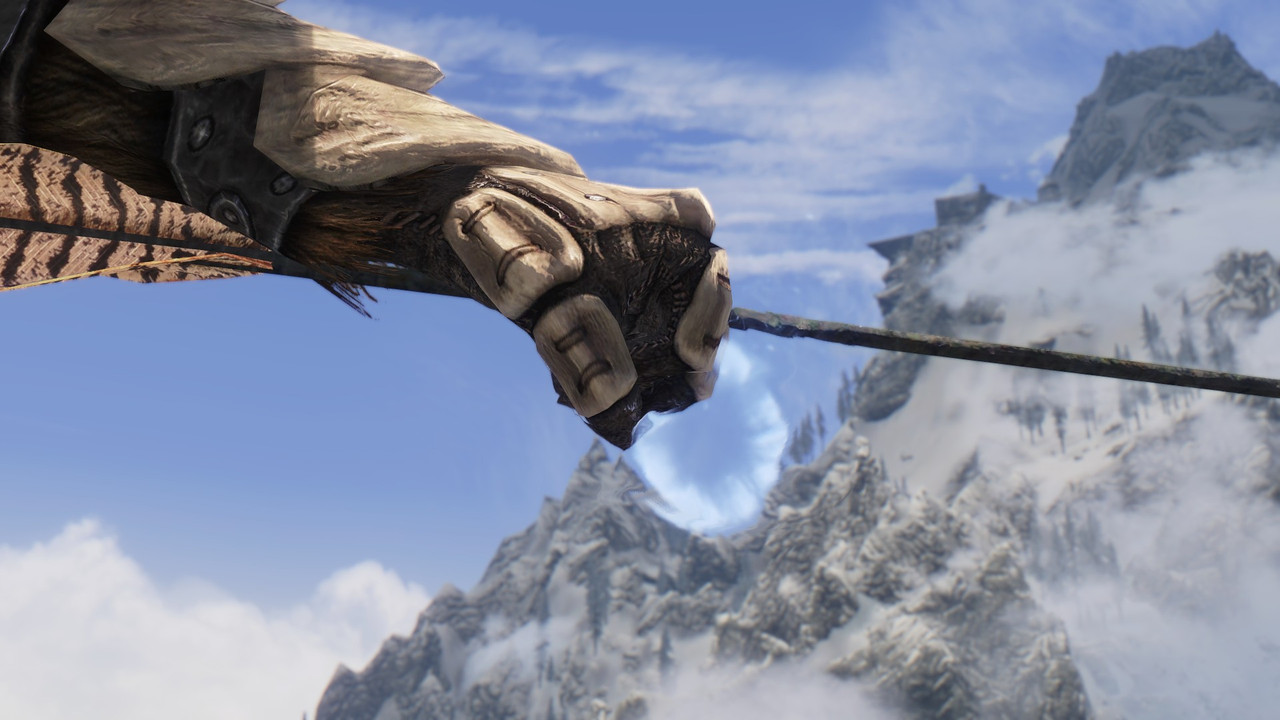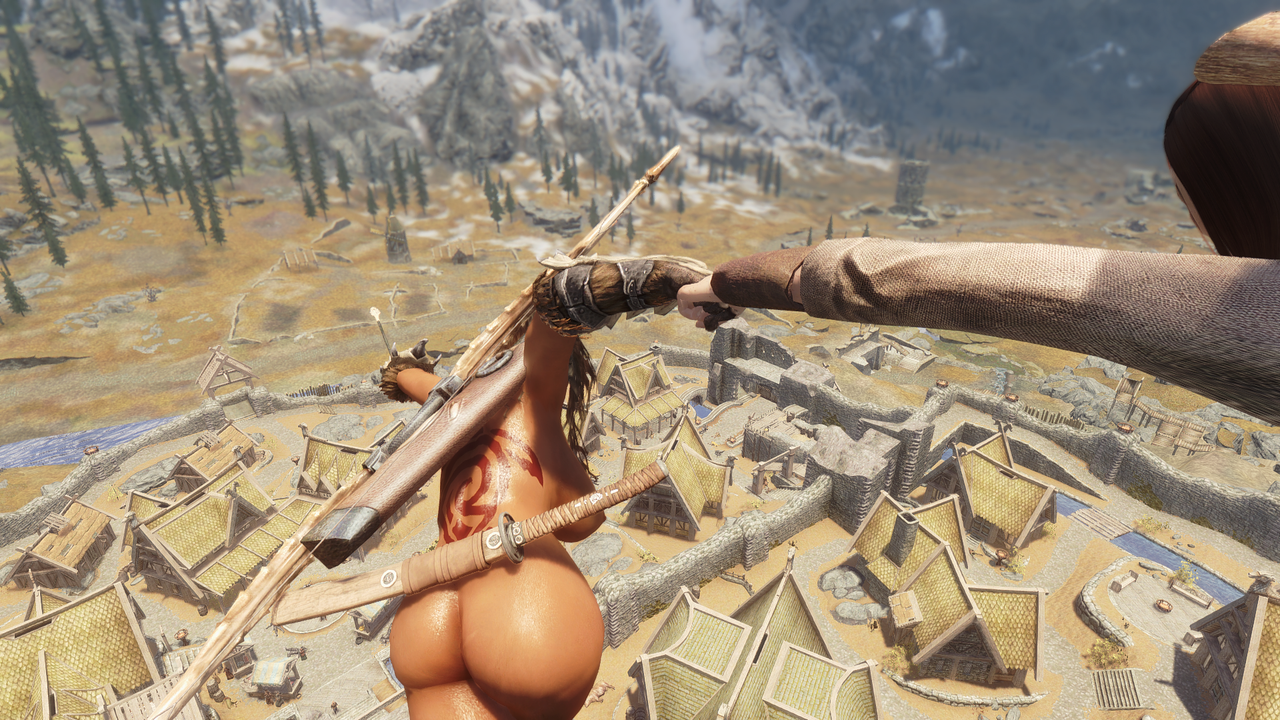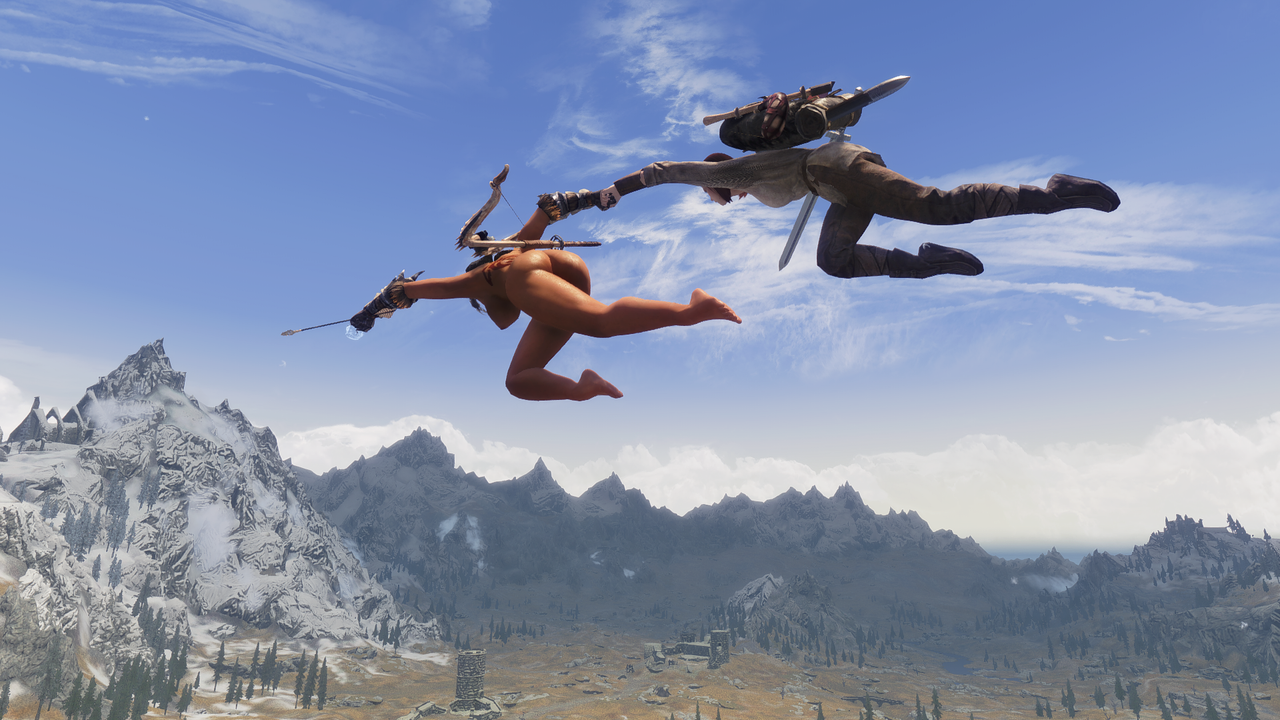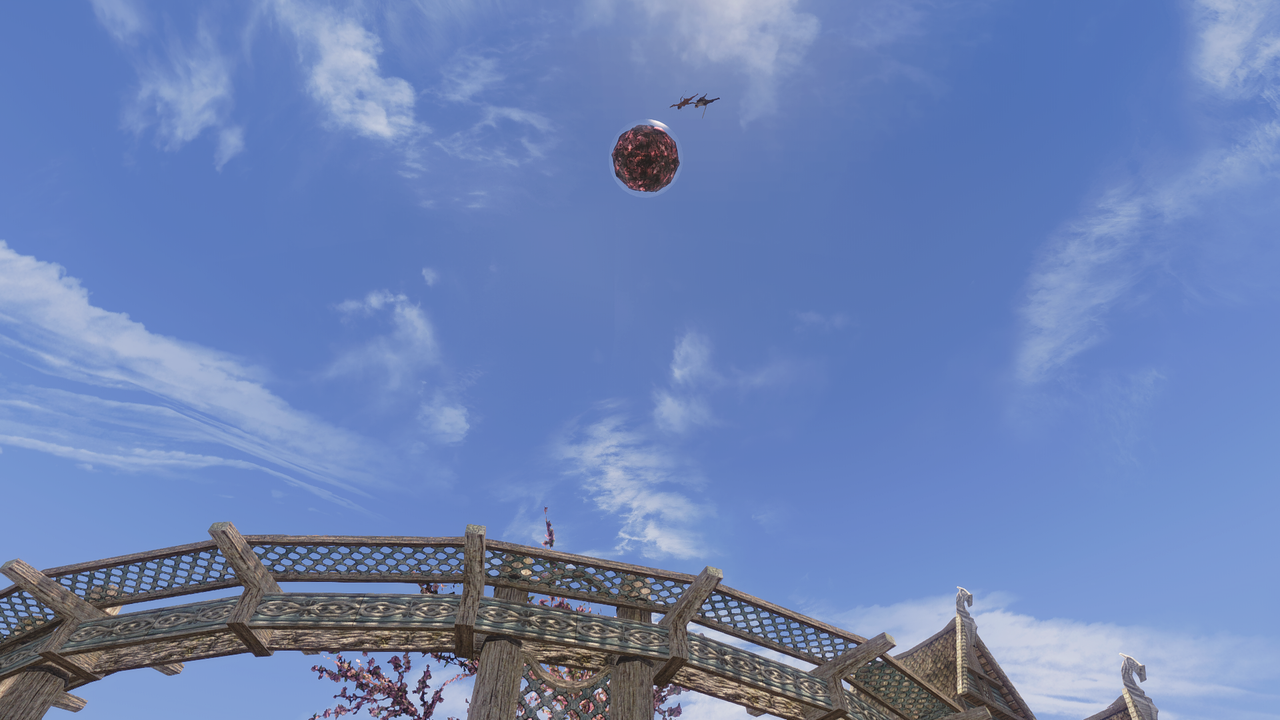 Satsuki: Whoa!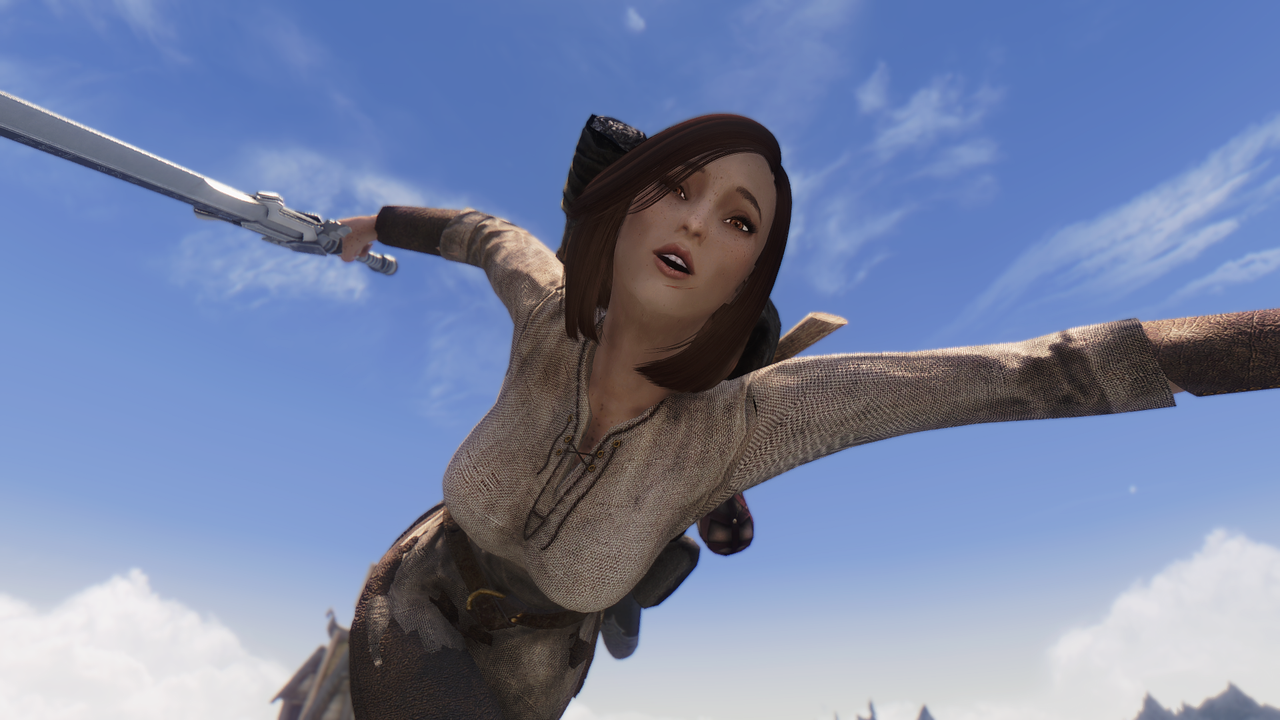 Emily: Satsuki, do it! I'll catch you!
Satsuki: Okay!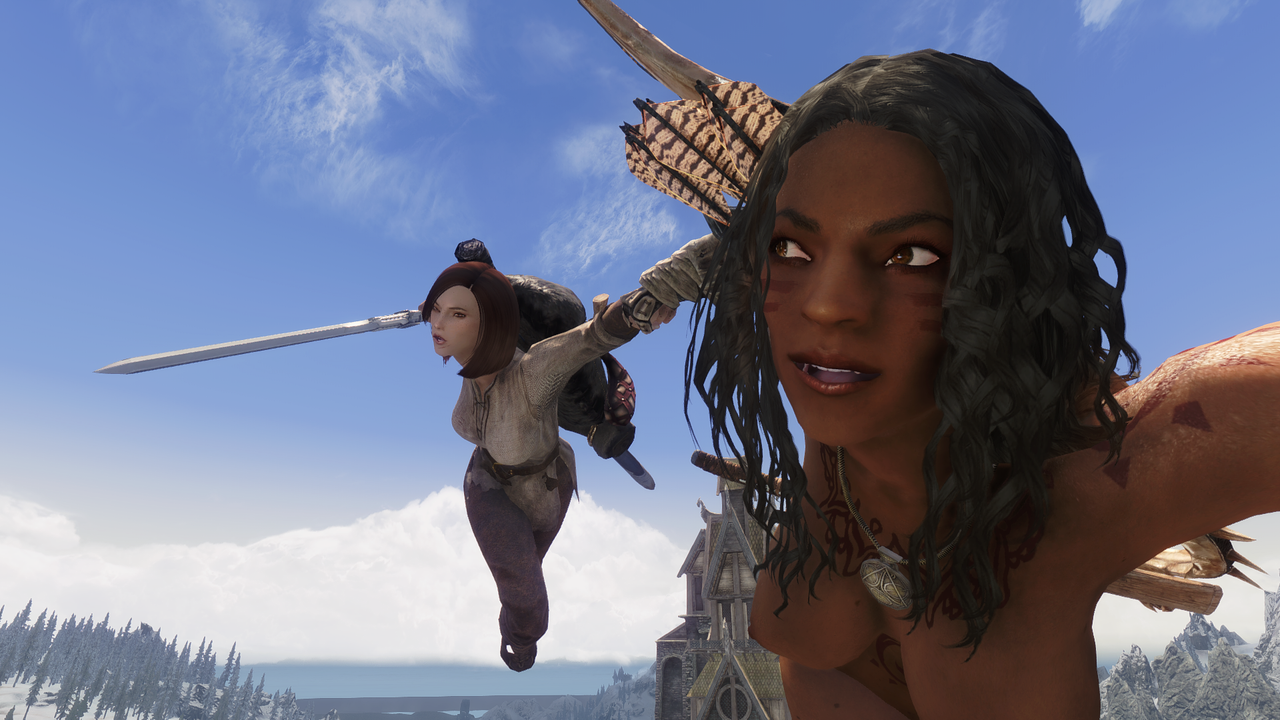 *Emily activating blink spell*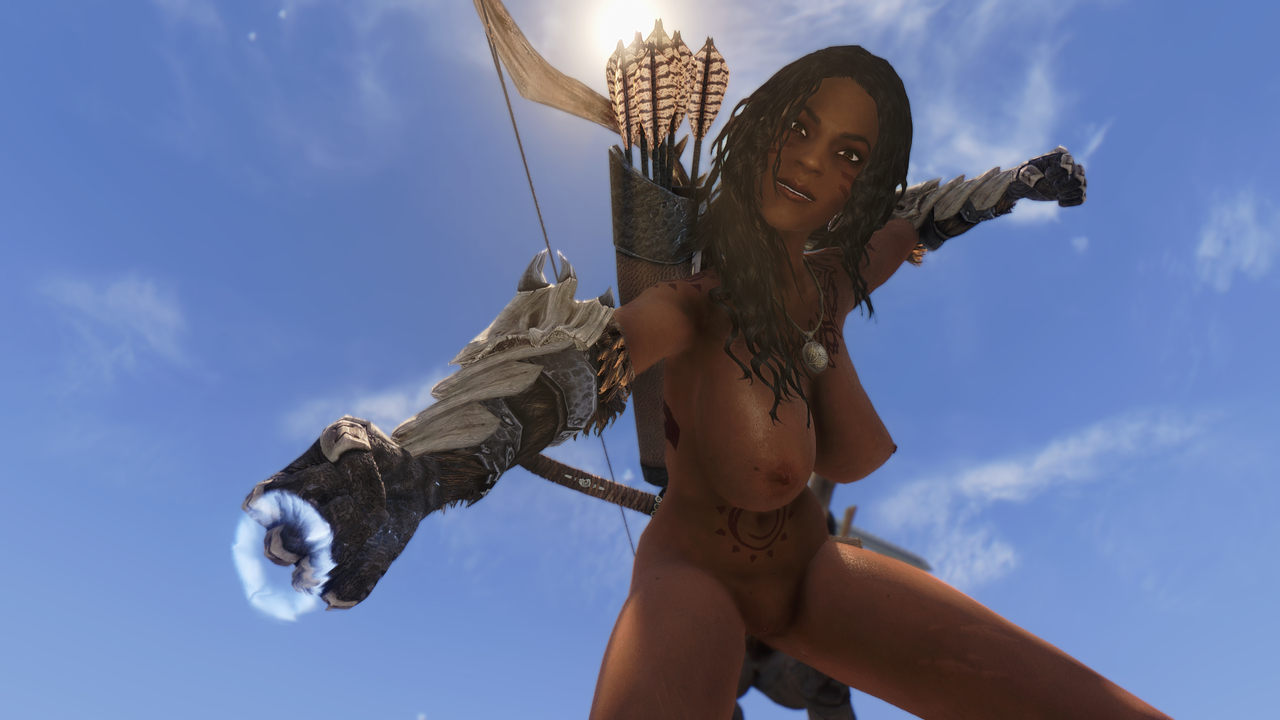 *wind rushing sound*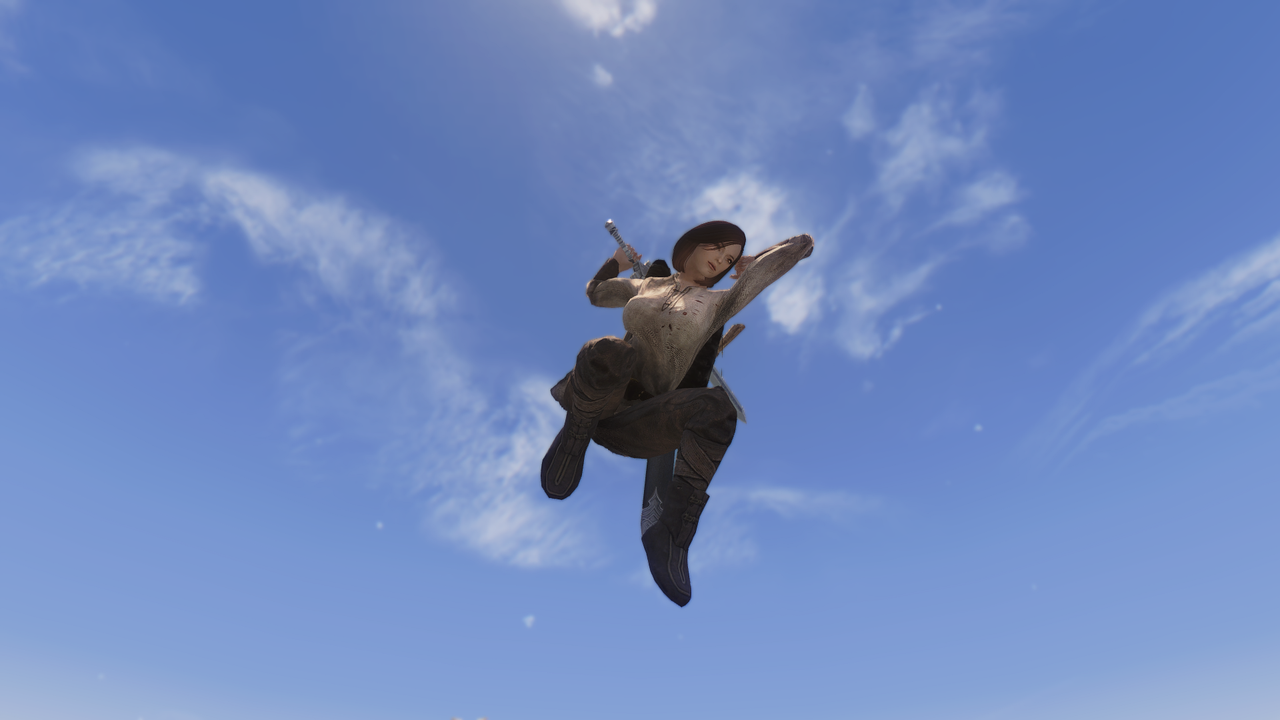 *Satsuki pointing blade down holding her fingers tight*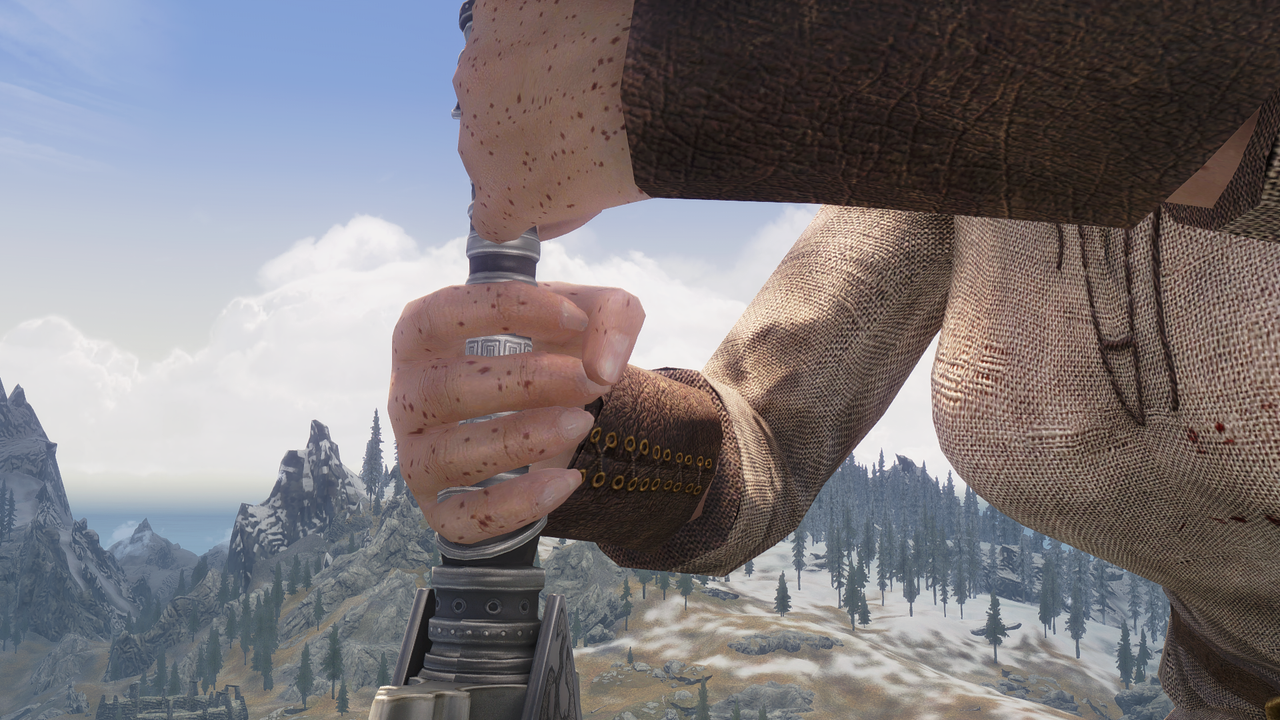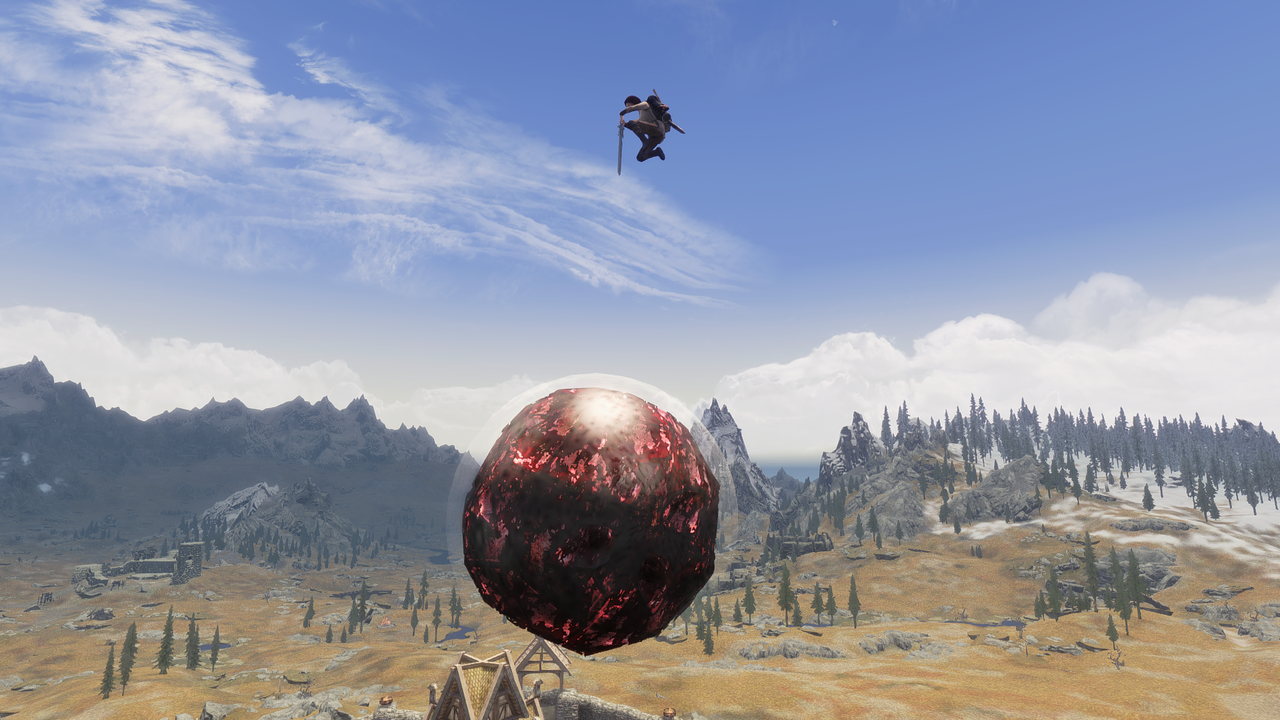 *Sound of wind rushing by Satsuki as she falls*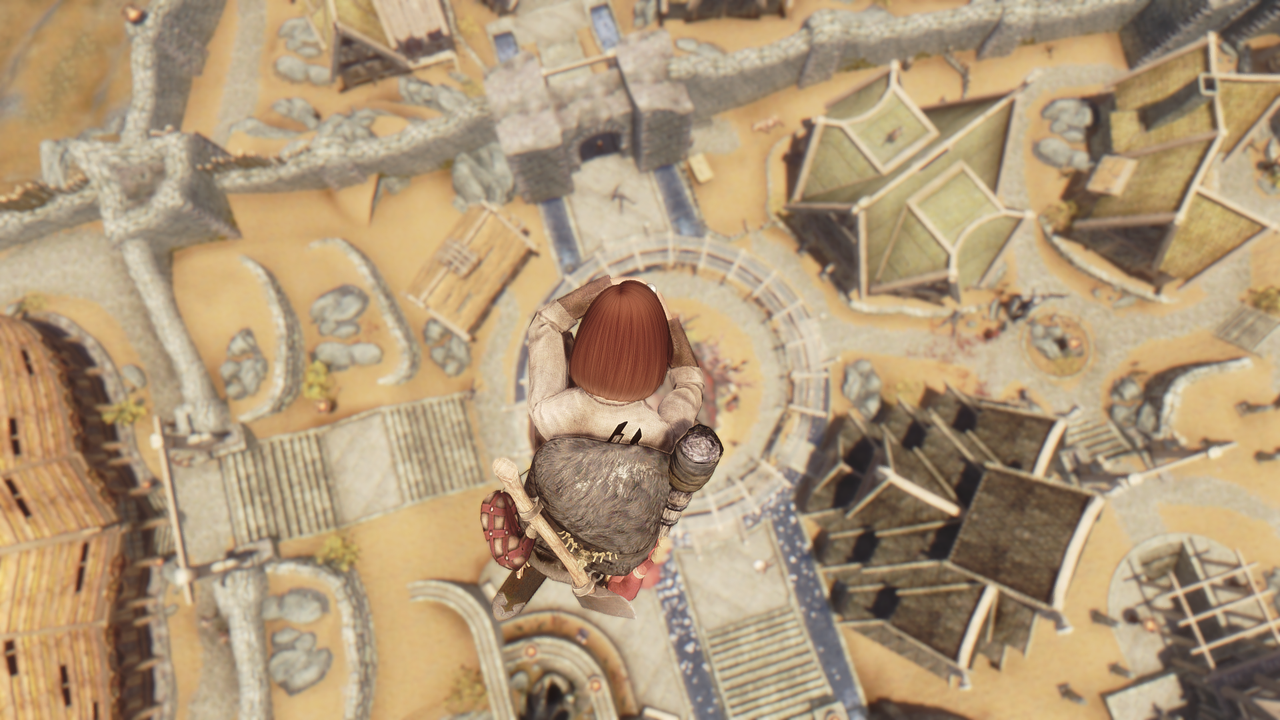 Satsuki: HAAAA!!!!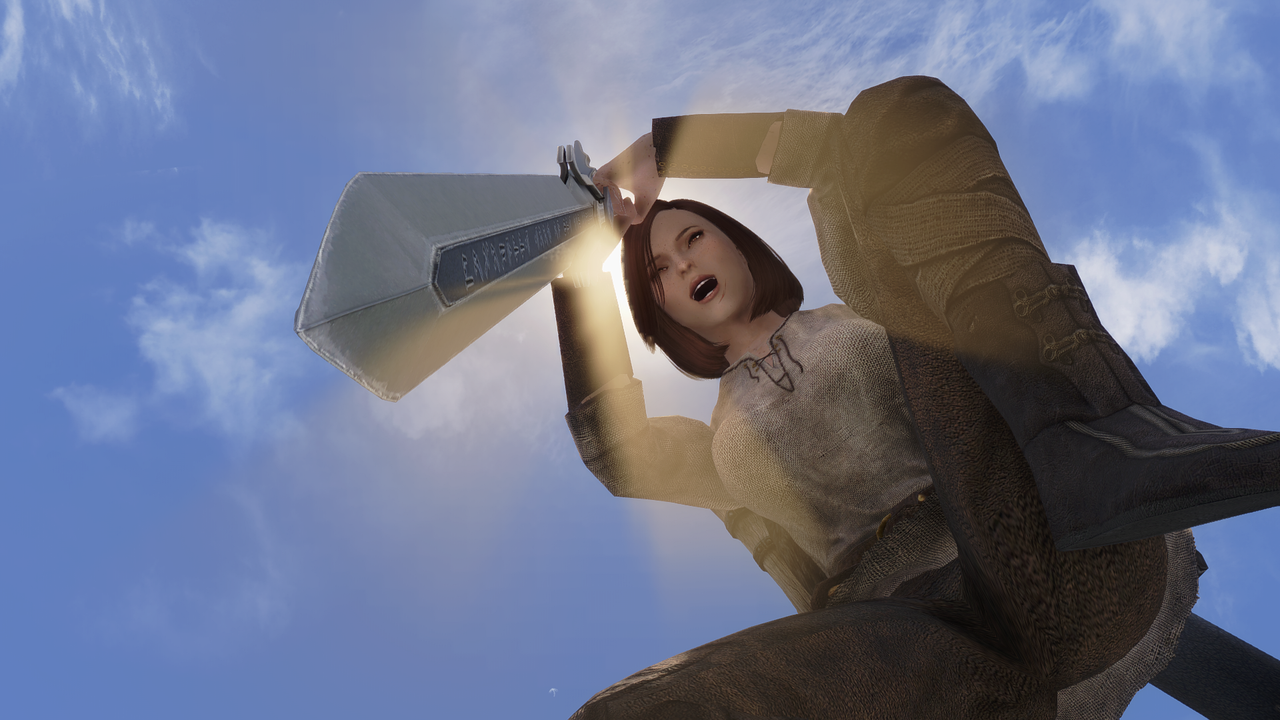 Satsuki: HAA!!!
*Sound of blade penetrating glass*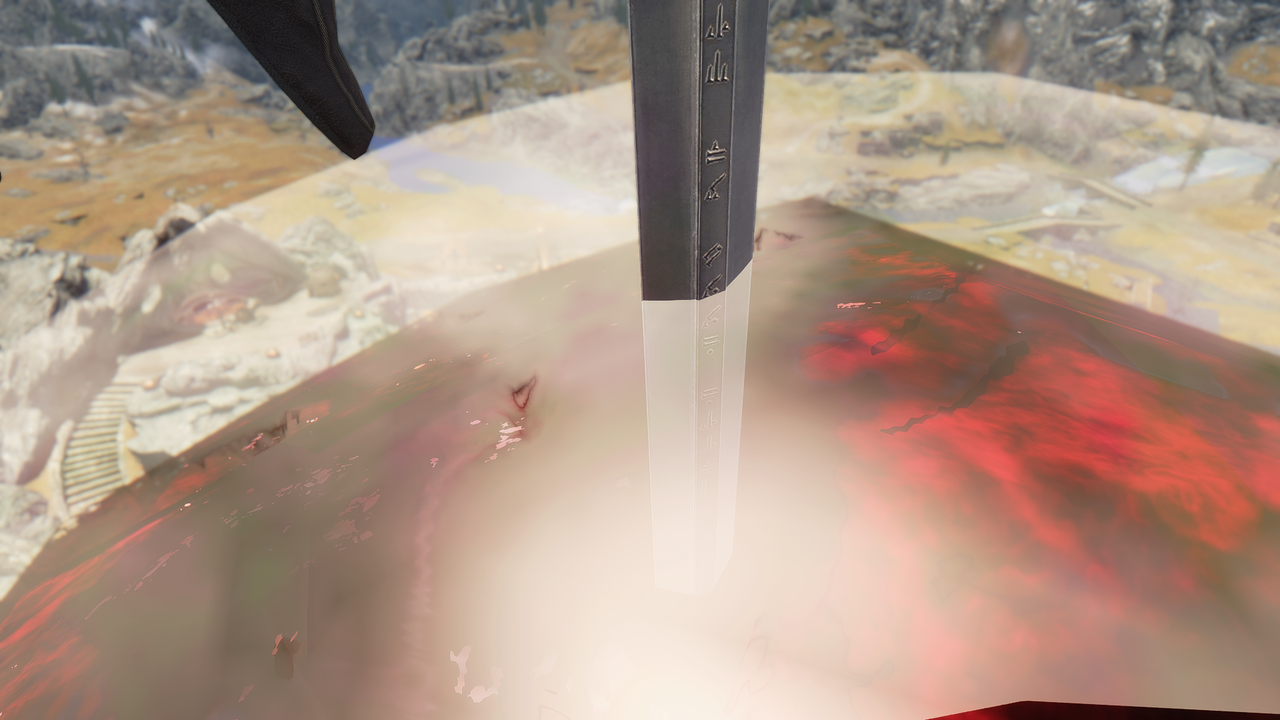 *Orb cracking*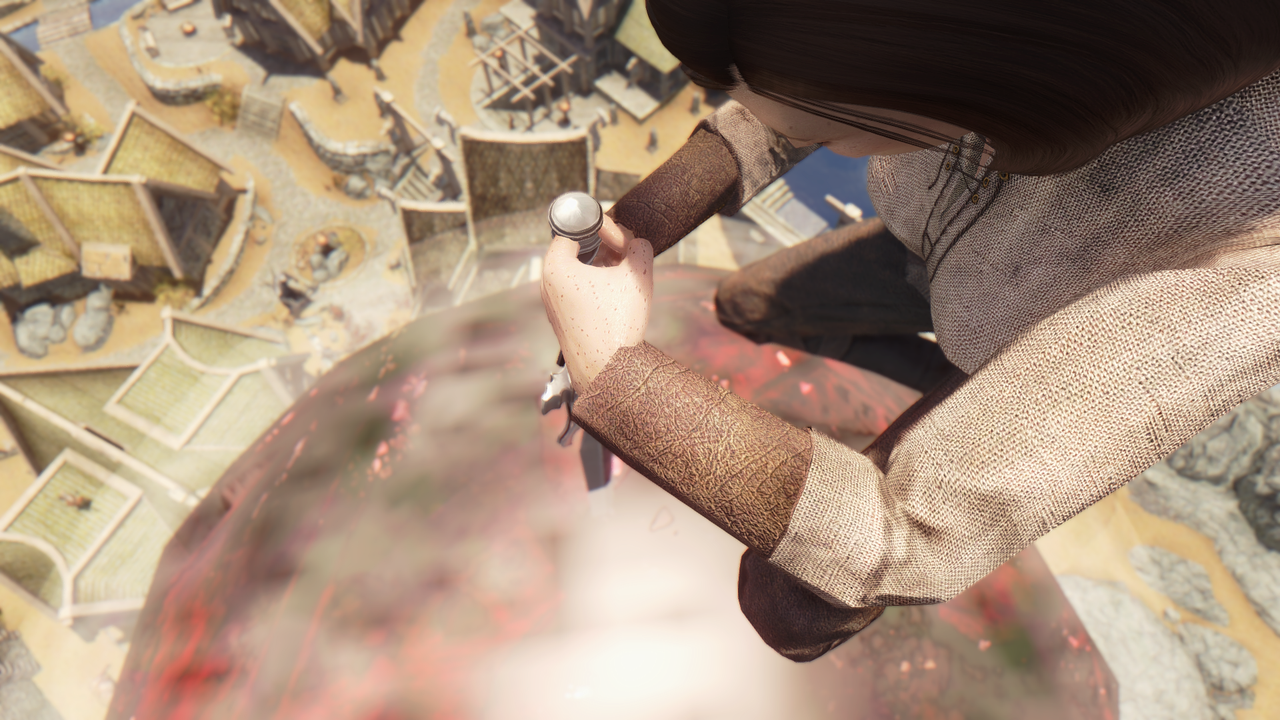 *Sound of explosion*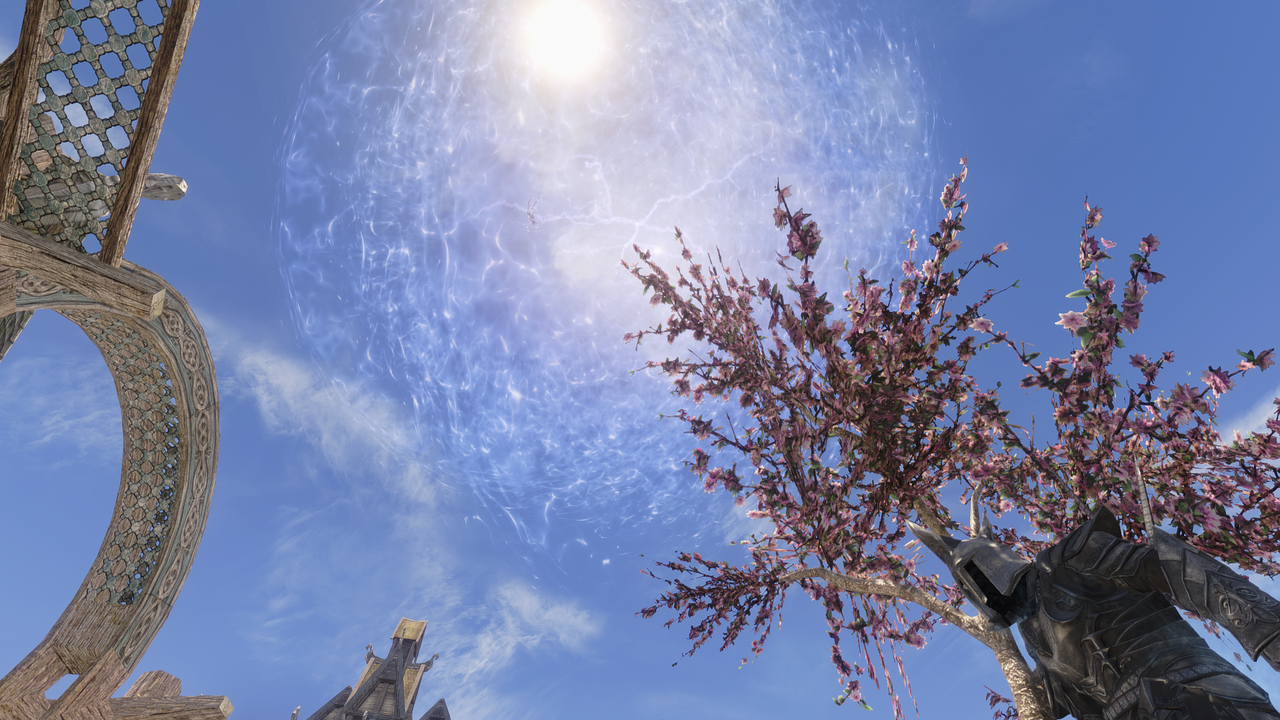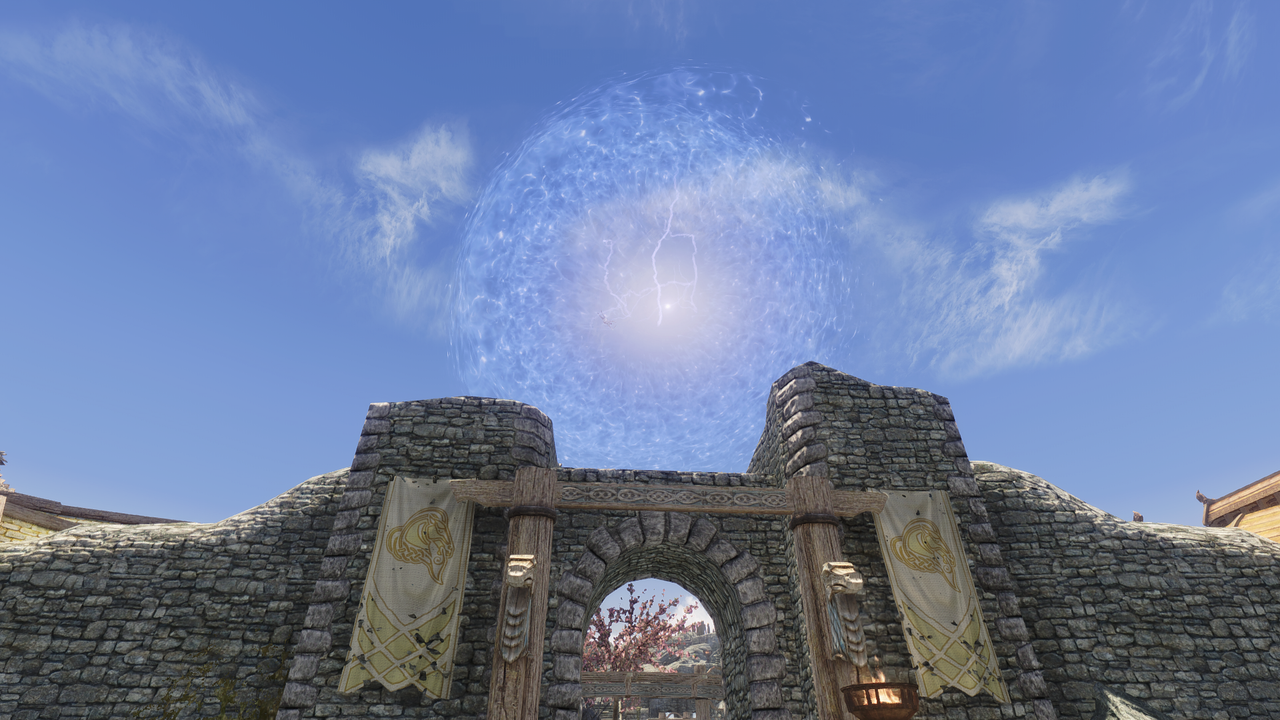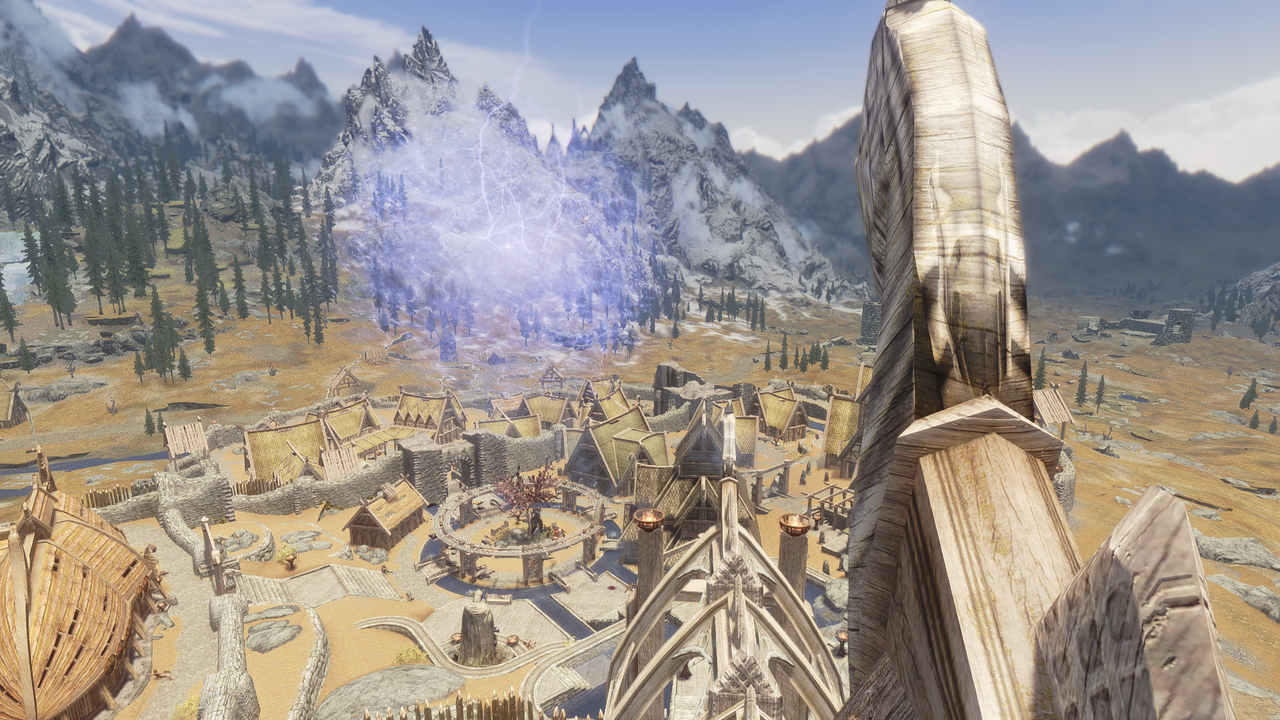 Satsuki: Ahhh!!!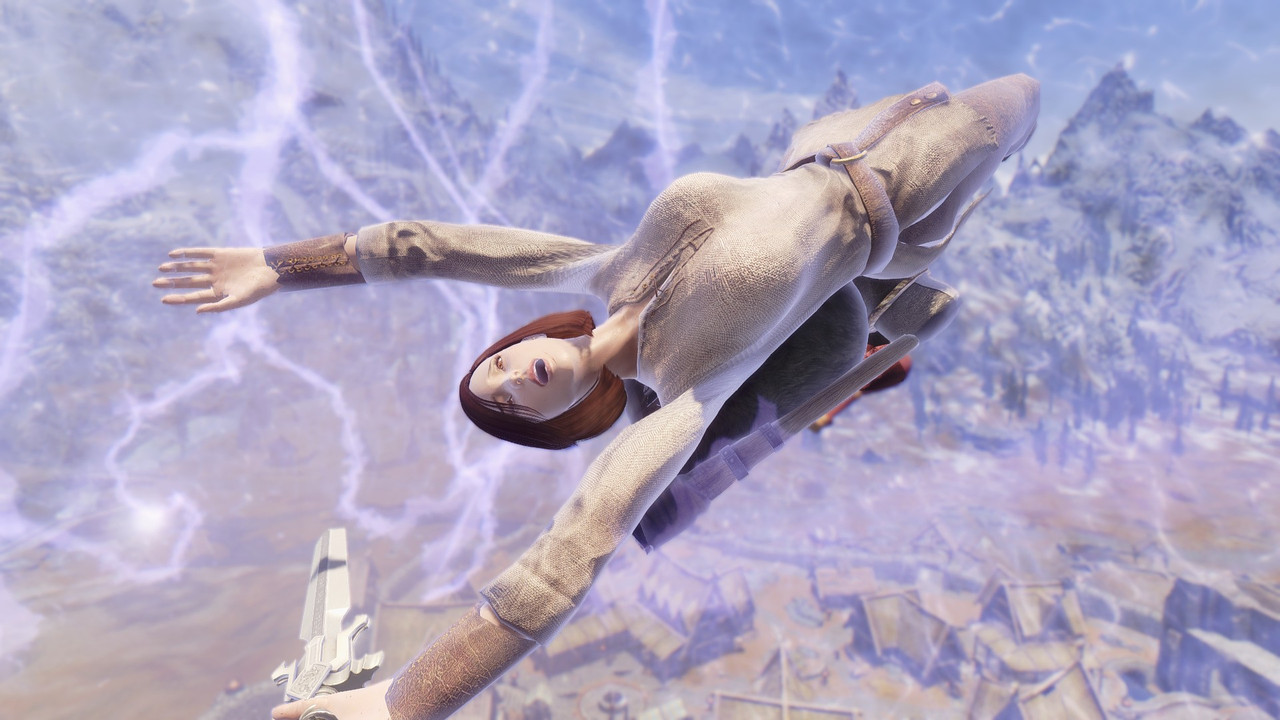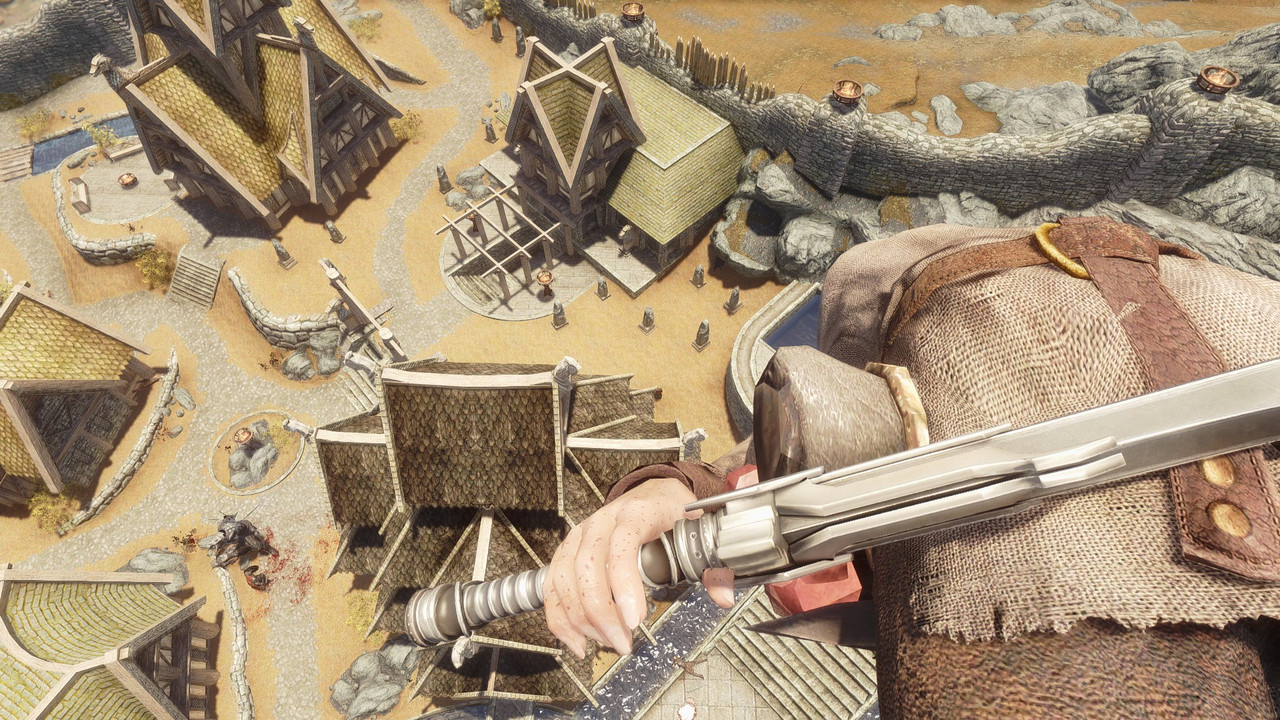 *Telekinesis sound*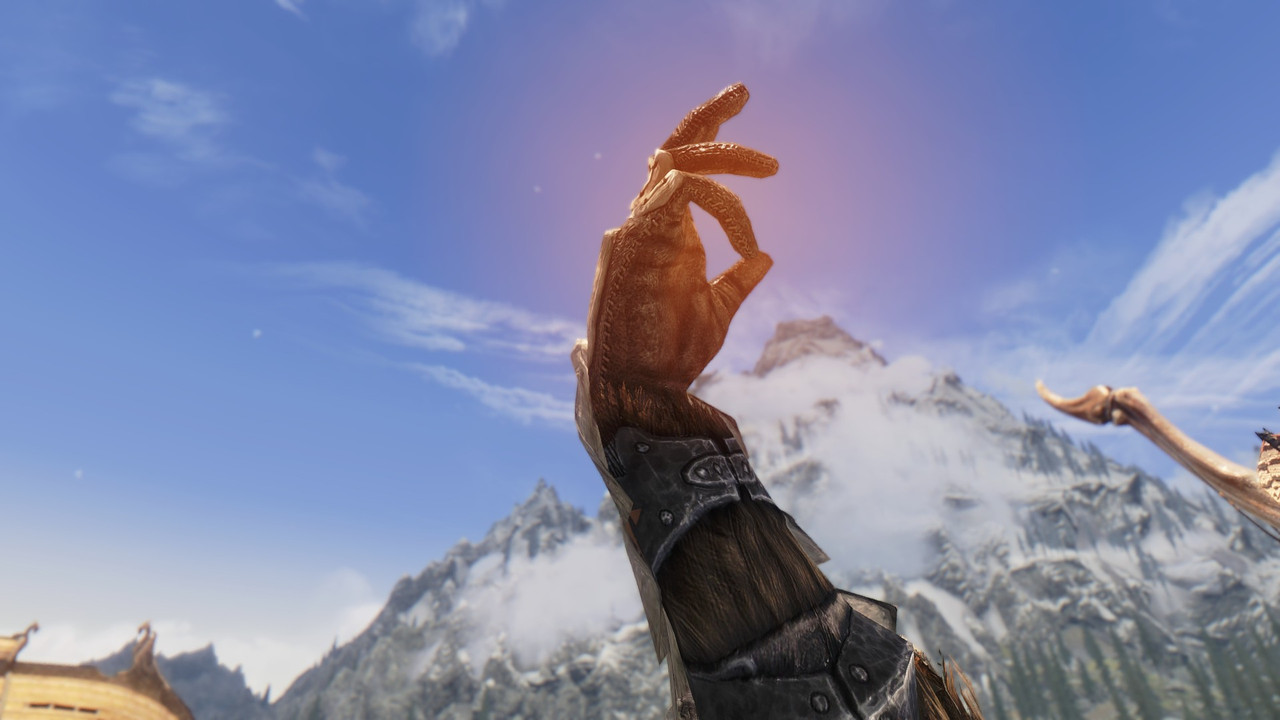 Satsuki: Whoa!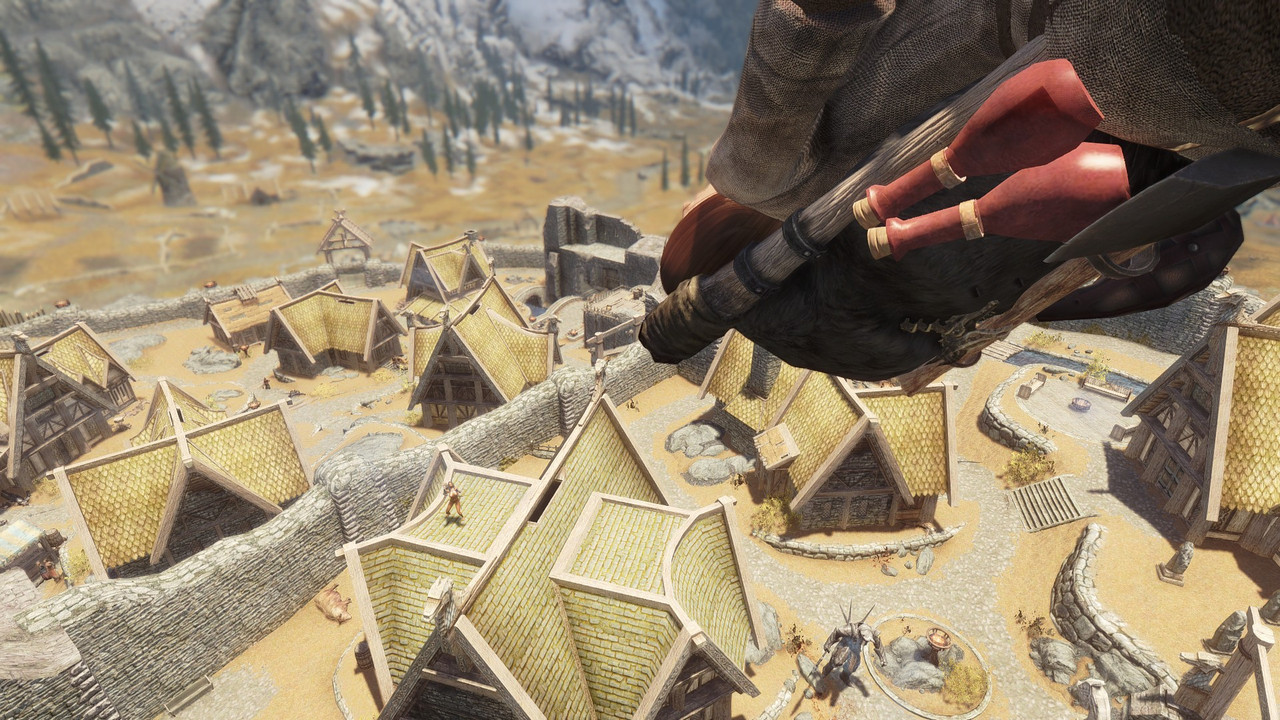 Satsuki: Ahhh!!!
Emily: Oh.


Emily: I should have thought th-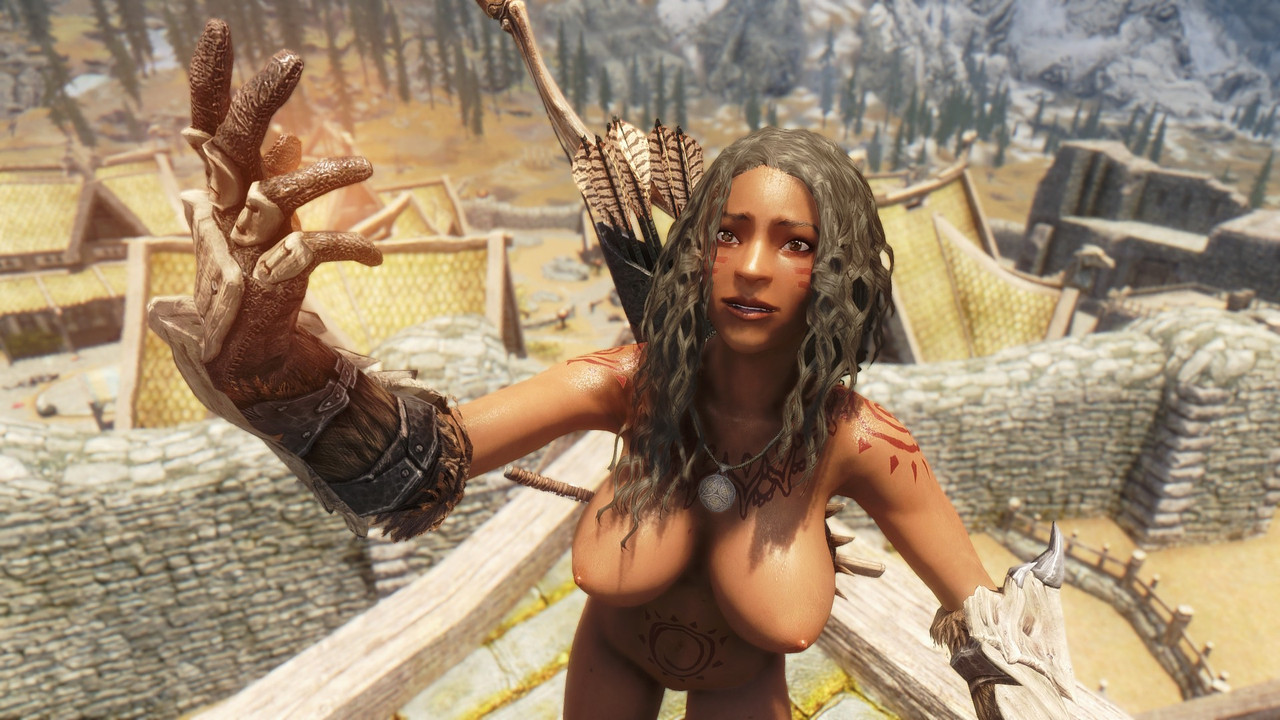 Emily: OOOF!!!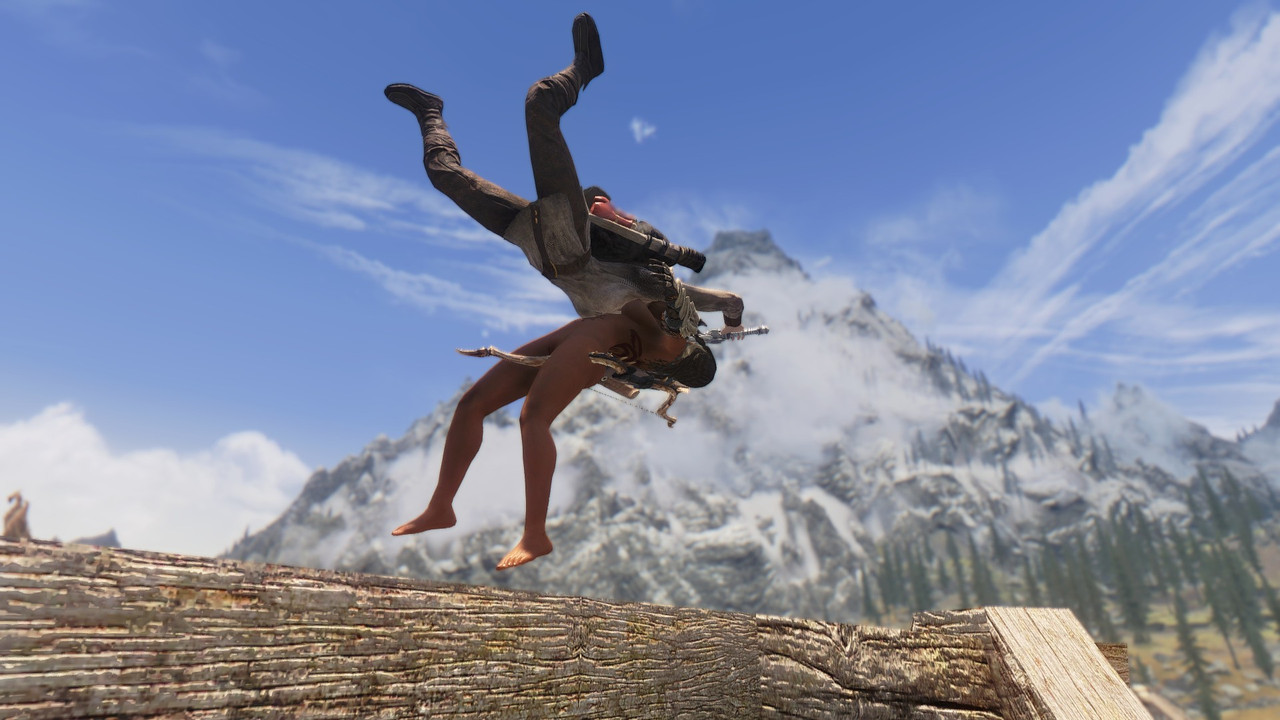 *Sound of two hitting ground*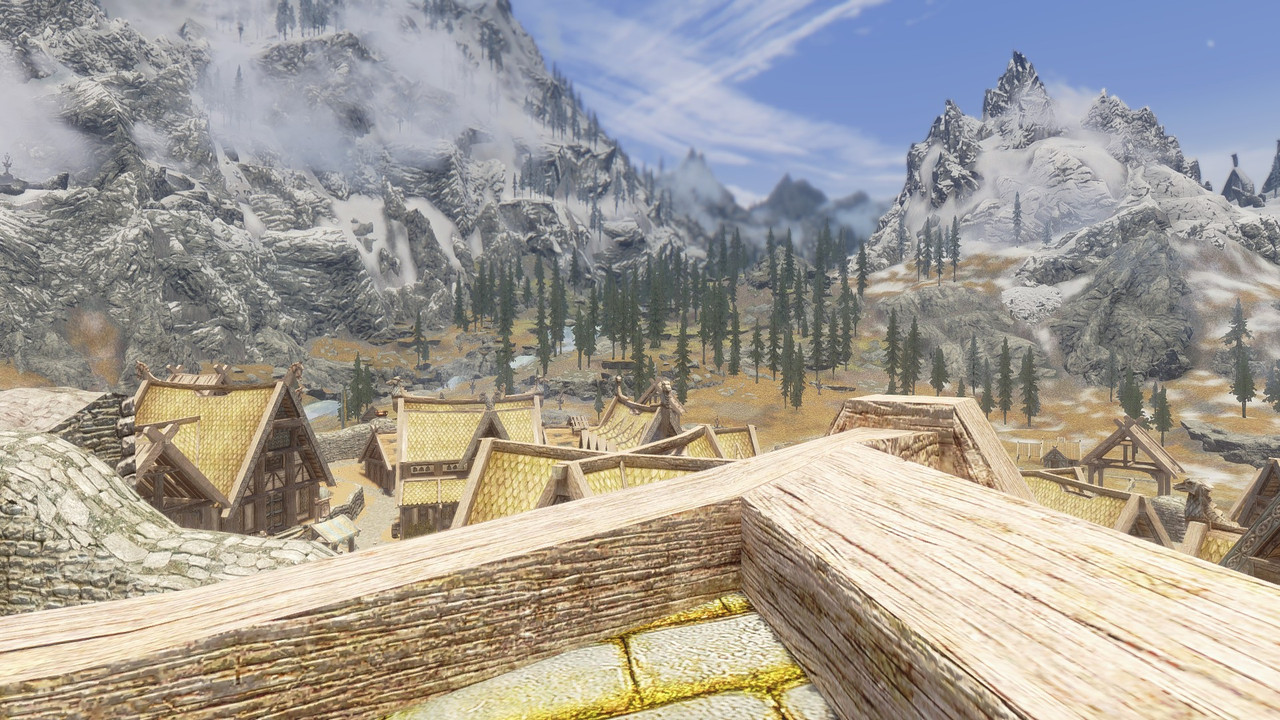 *Emily and Satsuki groaning*
*sound of giant and companions fighting in background*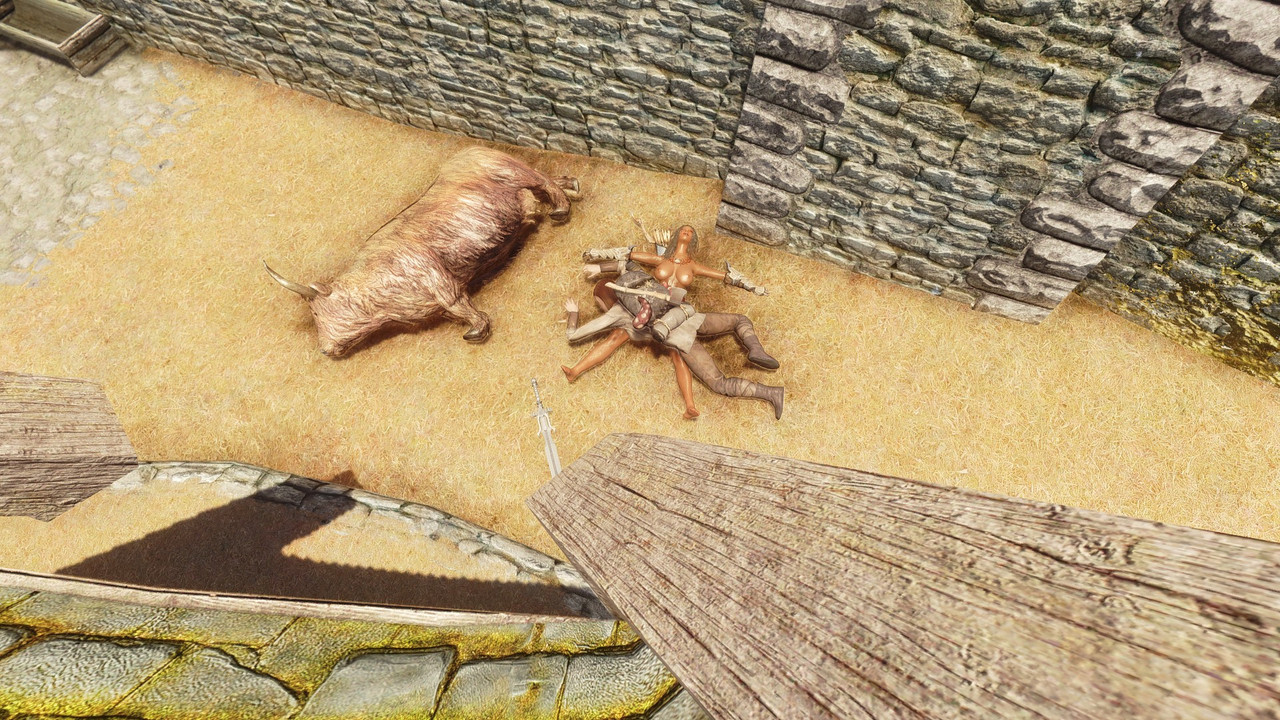 Satsuki: Mmm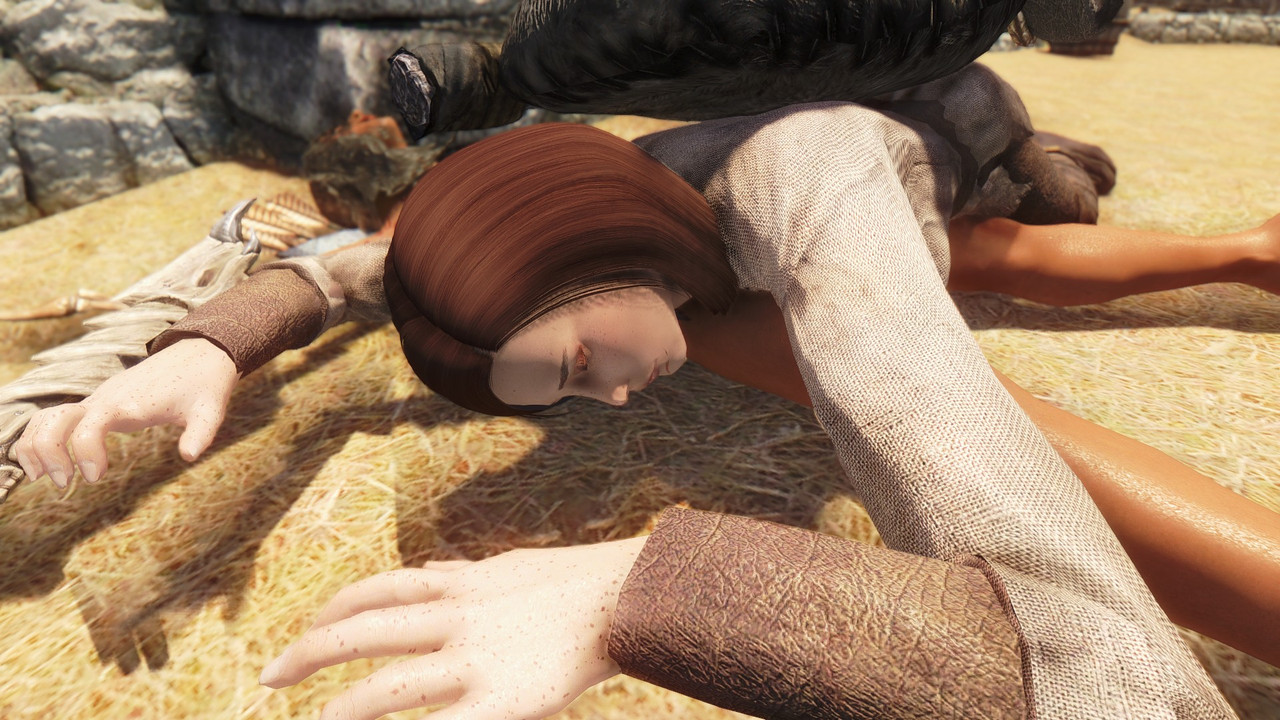 Satsuki: Huh?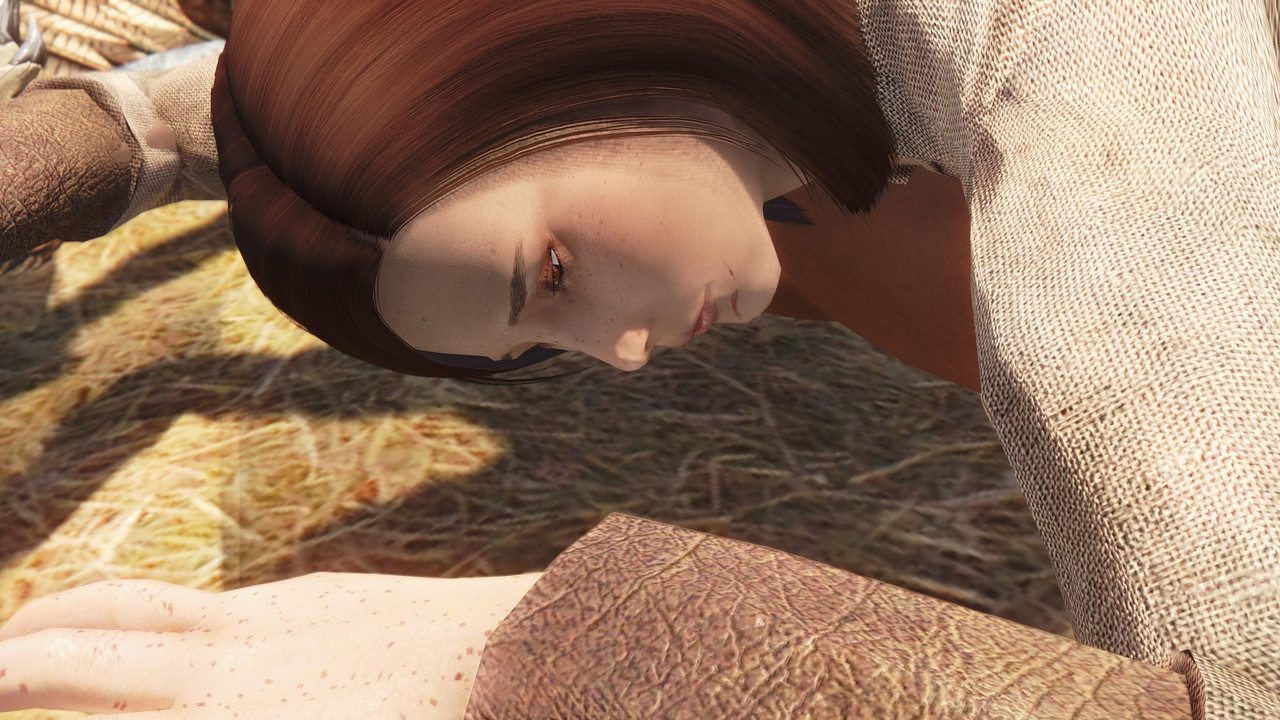 Satsuki: Emily!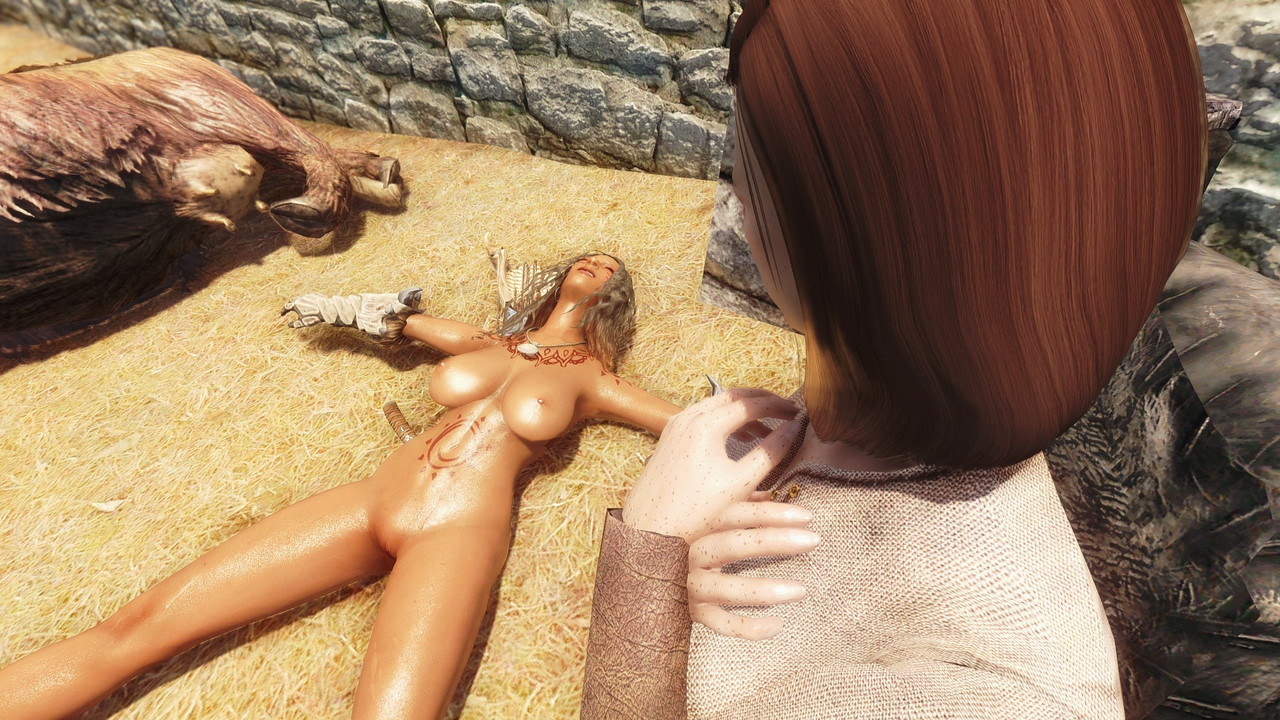 Satsuki: Emily, are you alright!
Emily: Hehehe.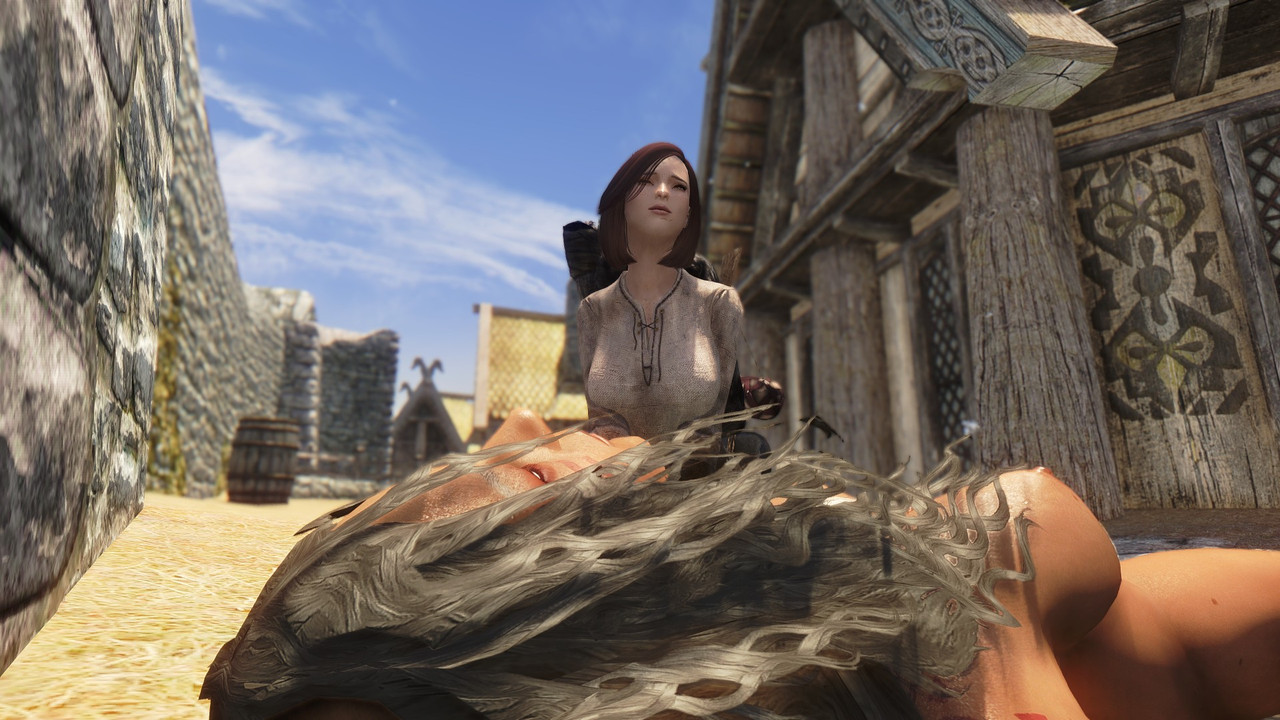 Emily: Told you I'd catch you.
Satsuki: Heh, yeah.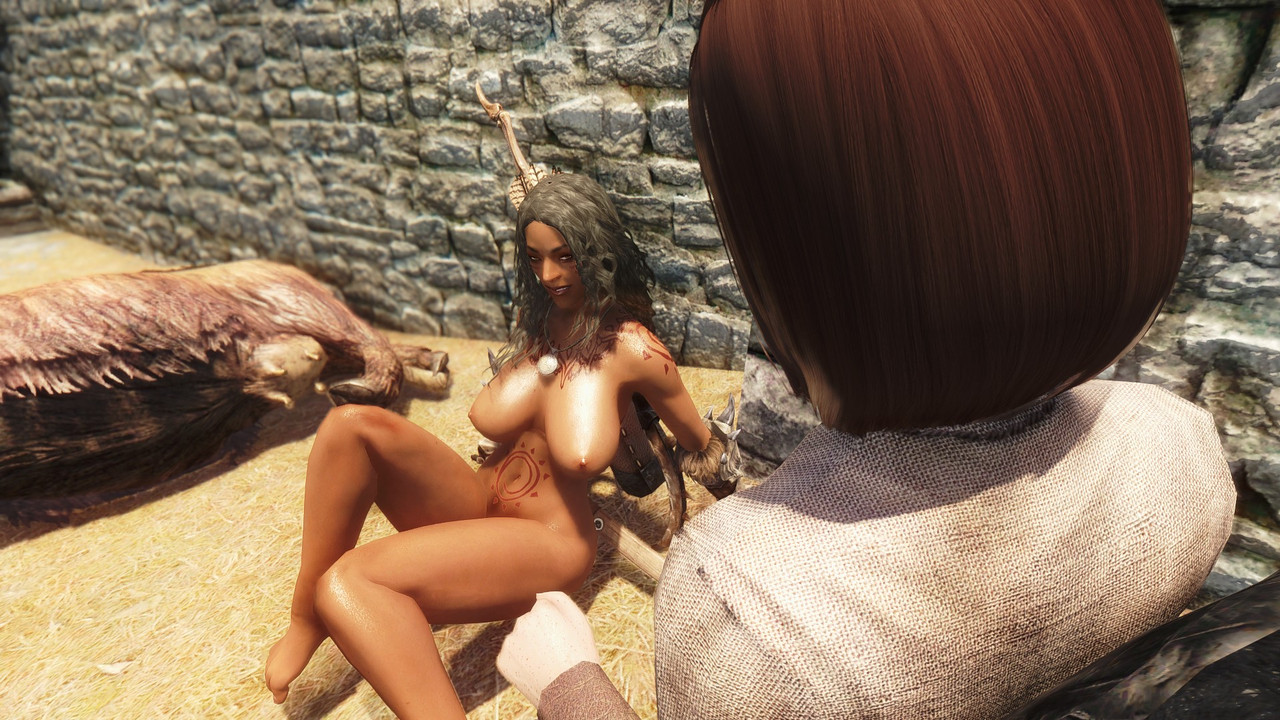 Satsuki: you did.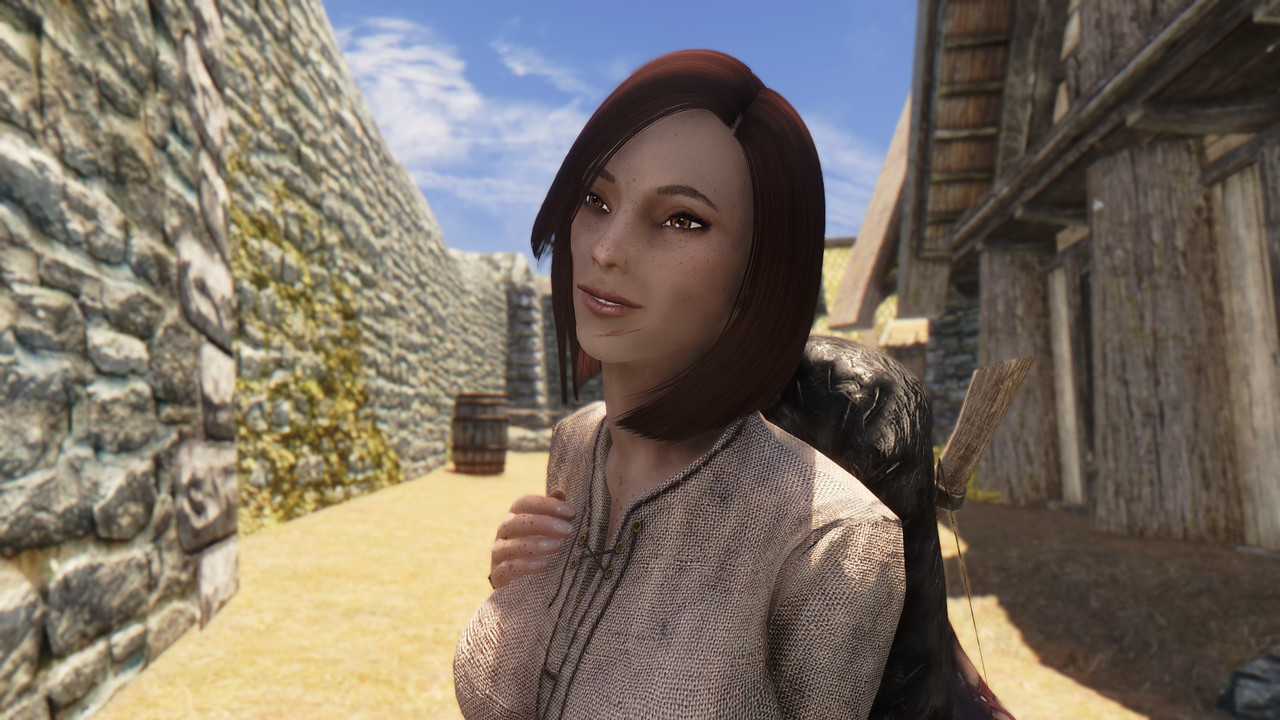 Satsuki: Lets go see if the others are okay.
Emily: gemme a sec, my back hurts.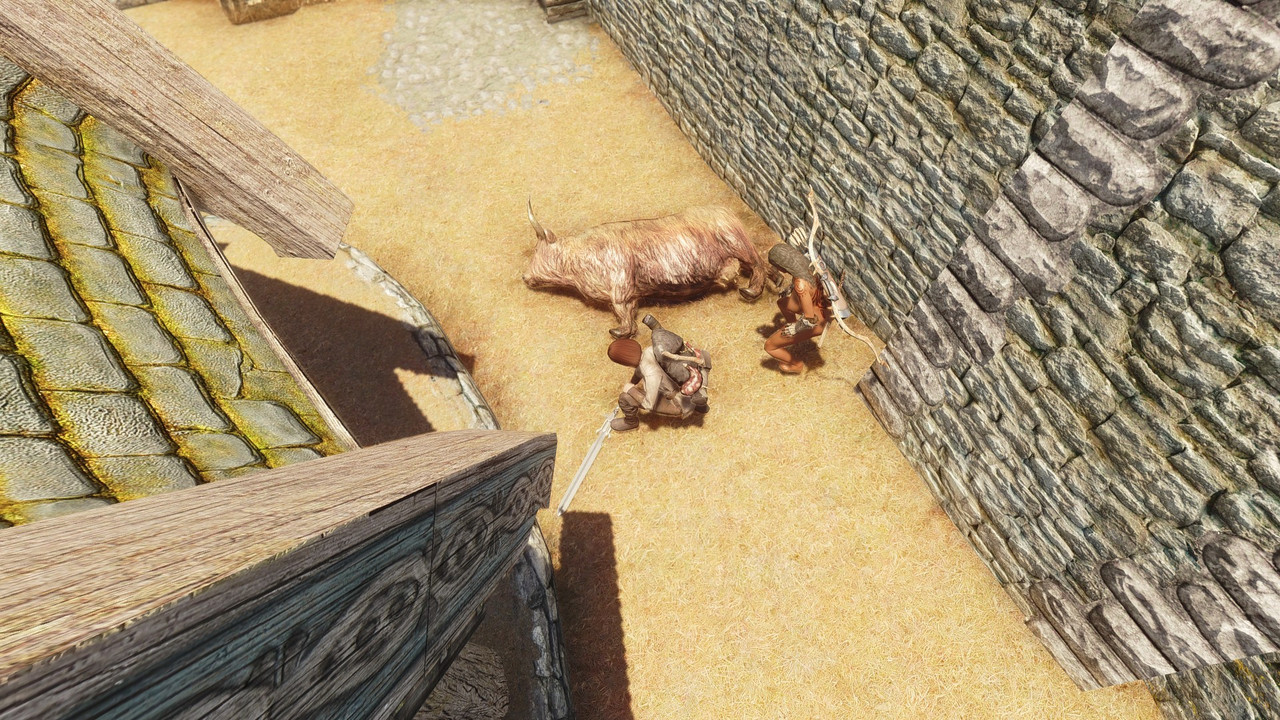 *giant collapsing*
*Aela, Athis, and Kodlak panting*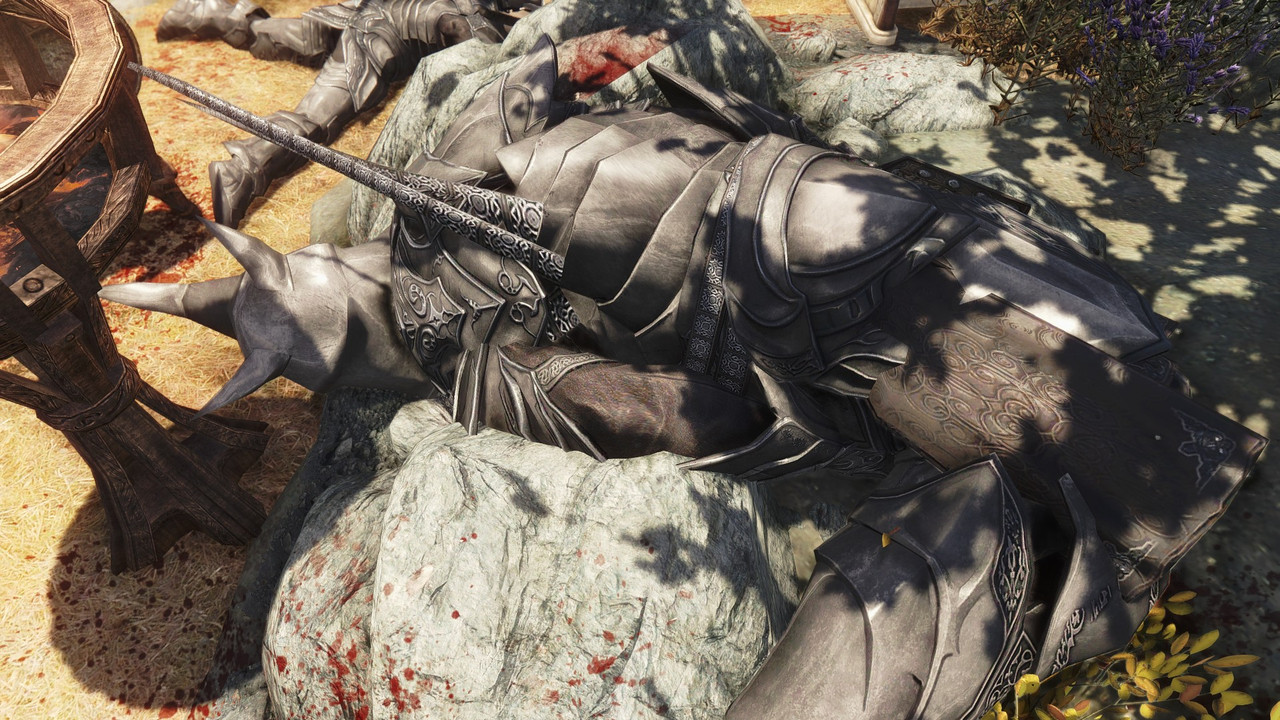 Kodlak: finally defeated.
Aela: *panting*yes.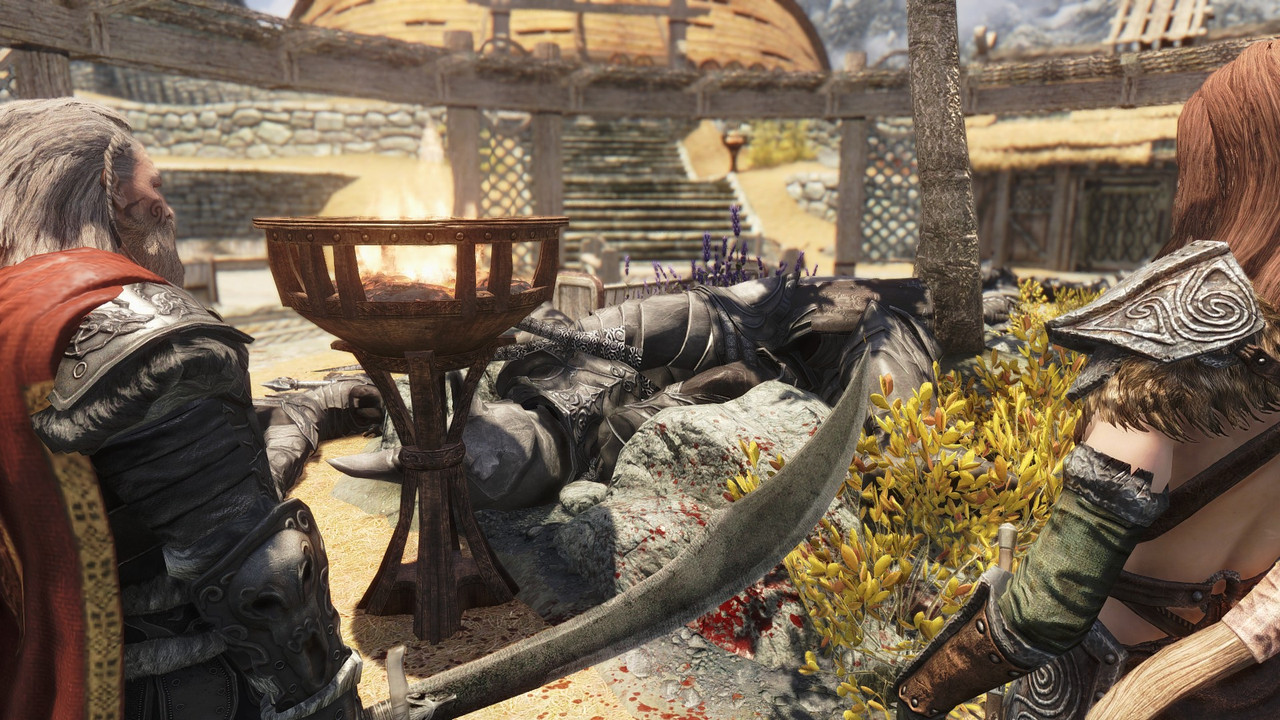 Athis: Hopefully more won't show up.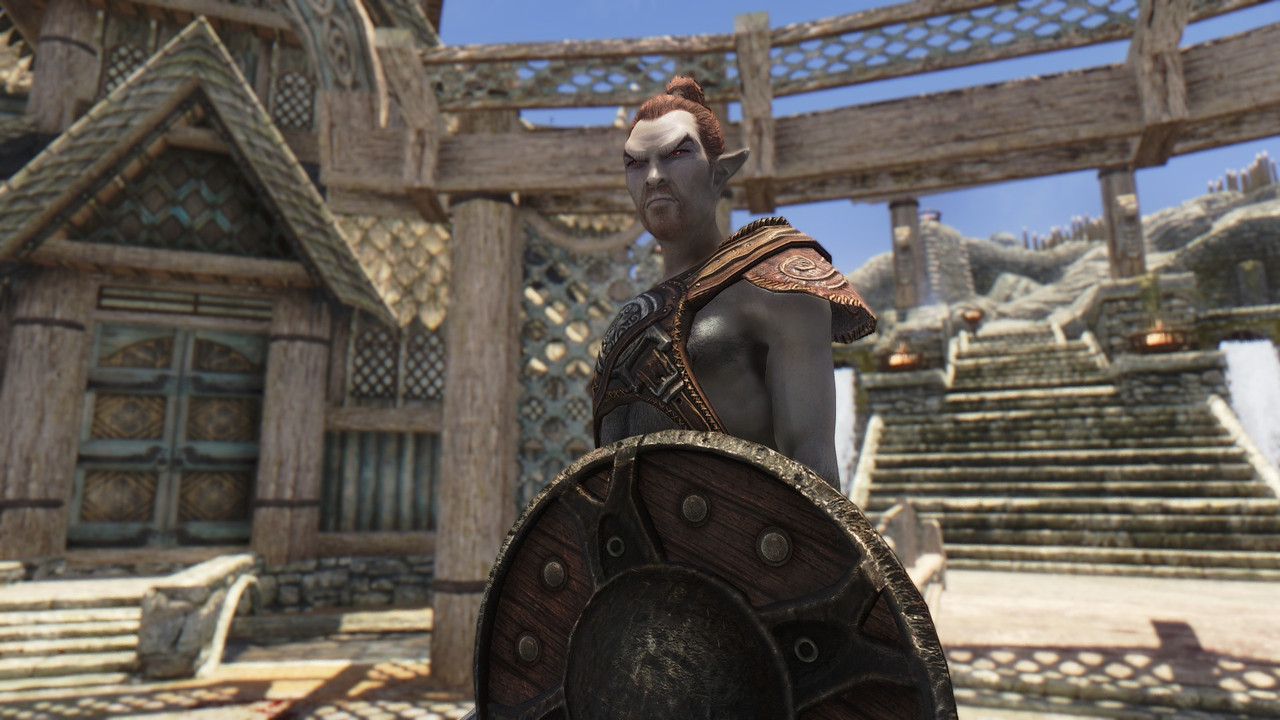 Aela: Don't jynx it please.
Athis: I'm not.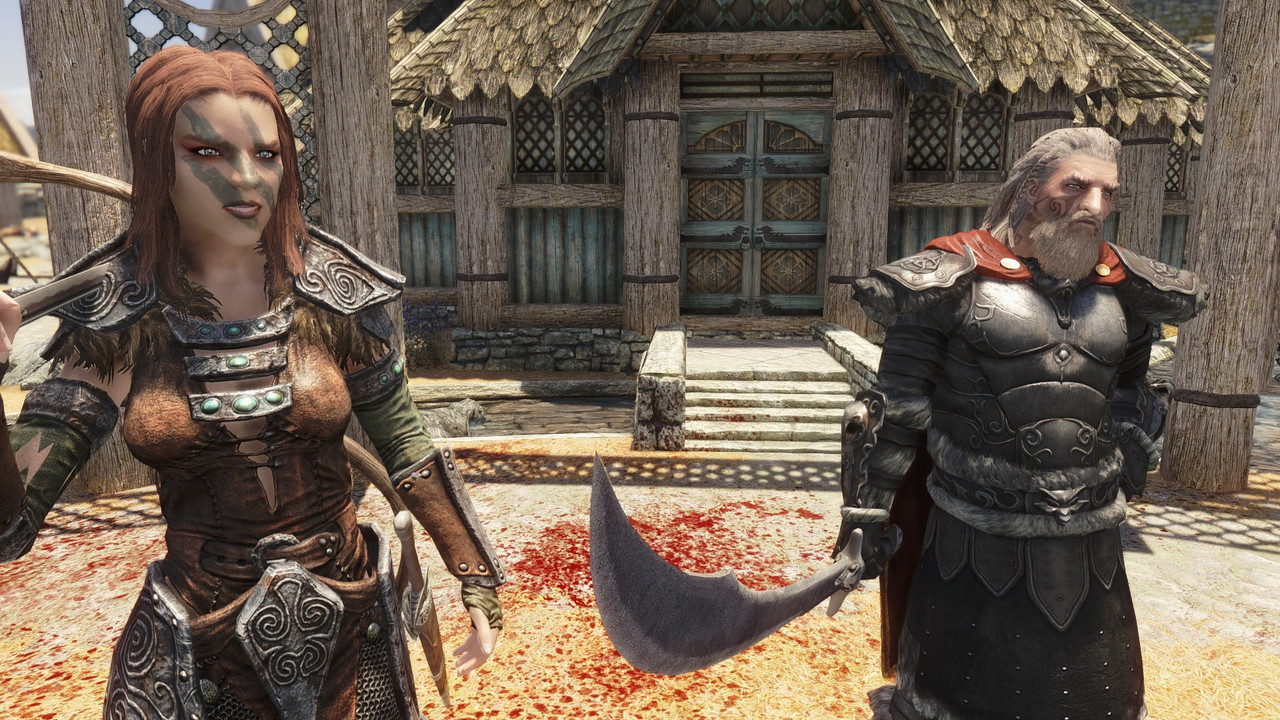 Emily: You guys okay.
Aela: Mostly.
Farkas: Been better.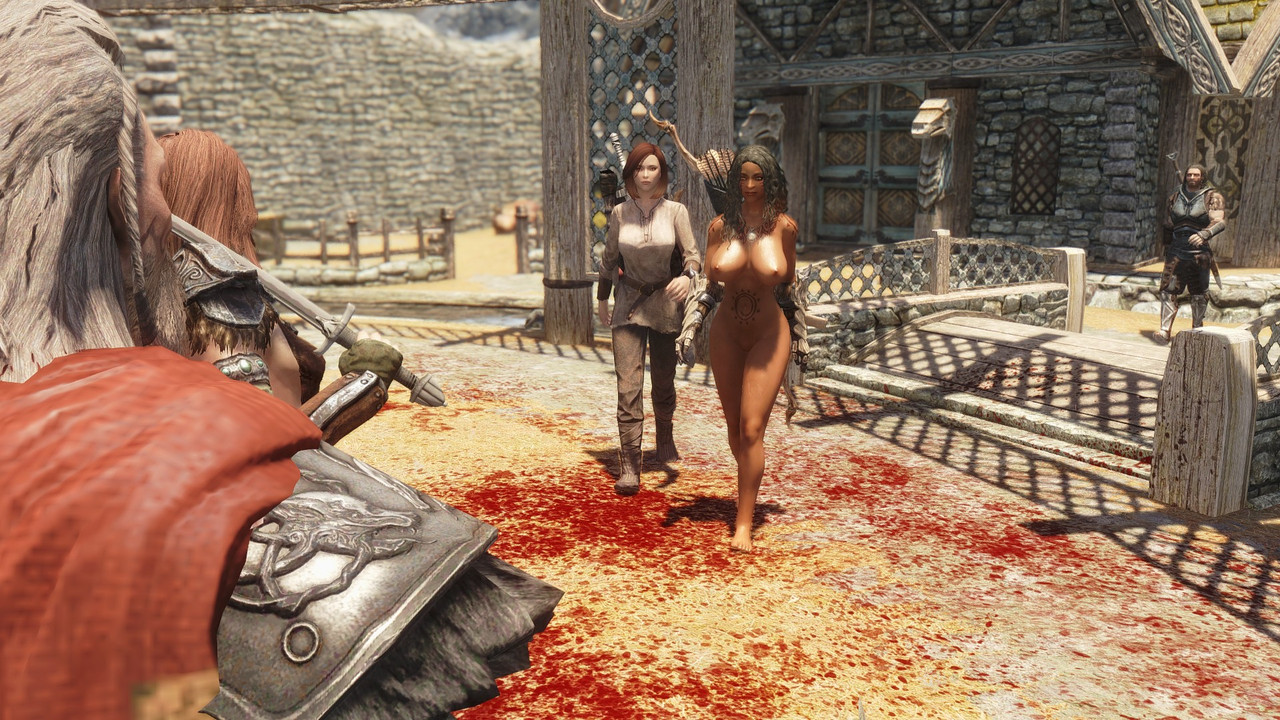 Farkas: you two took care of the orb huh?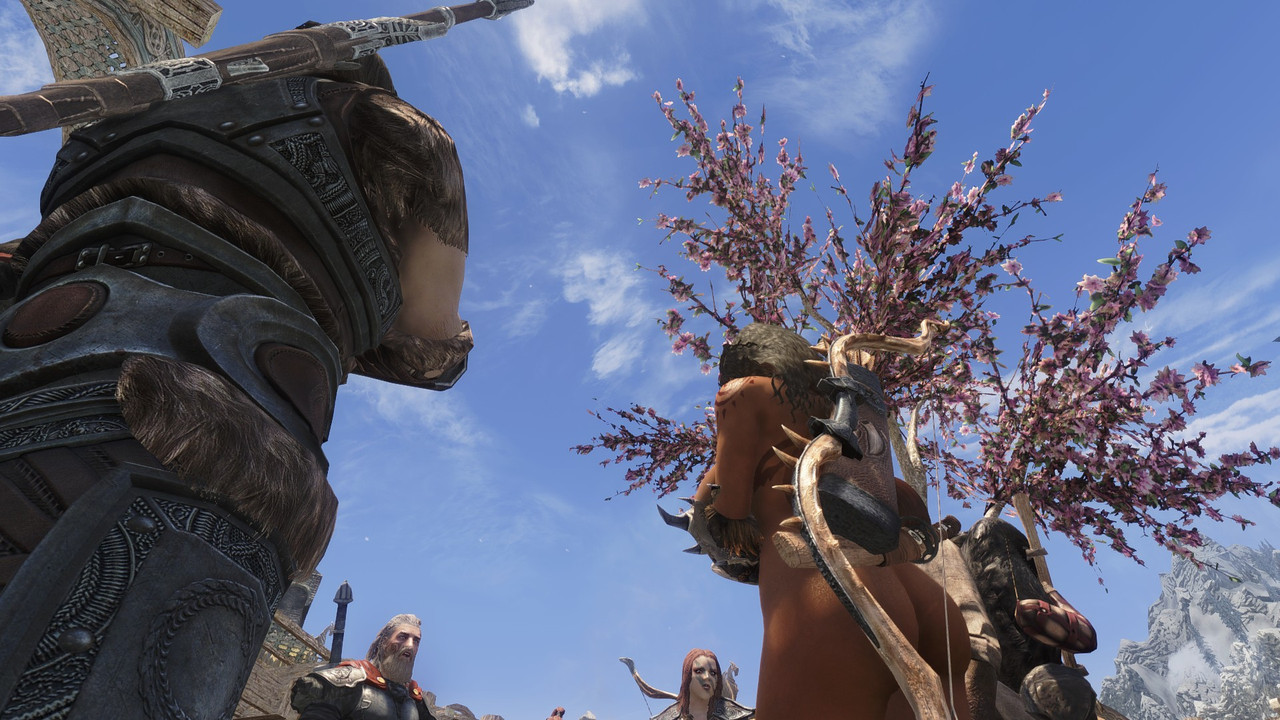 Farkas: Very impressive.
Kodlak: Indeed.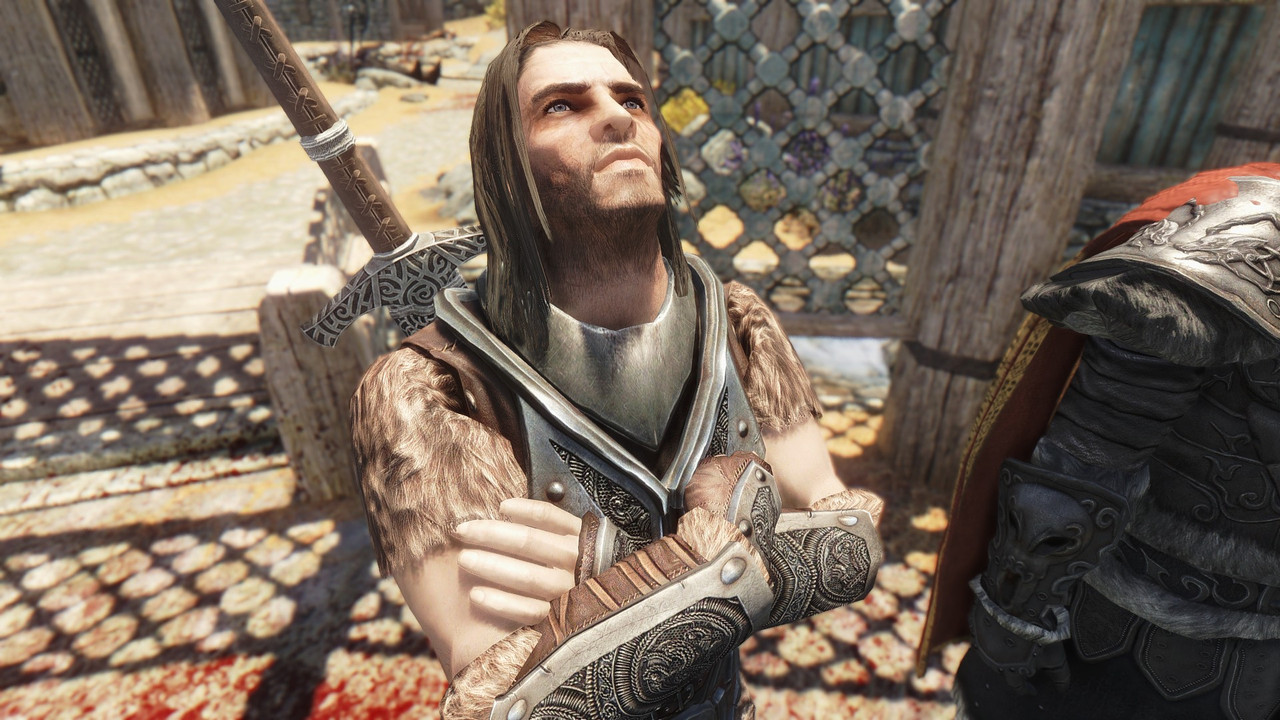 Kodlak: We should rest up then celebrate.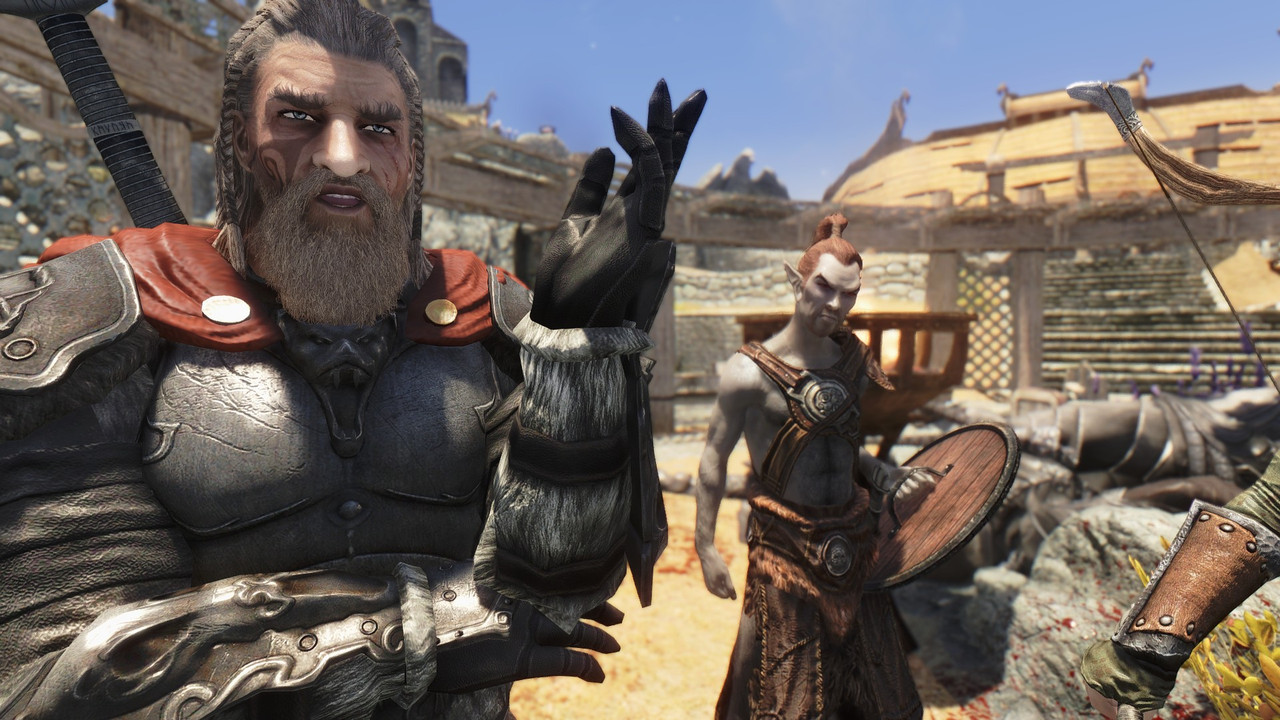 Emily: Unfortunately I don't think this is over.
Satsuki: What do you mean?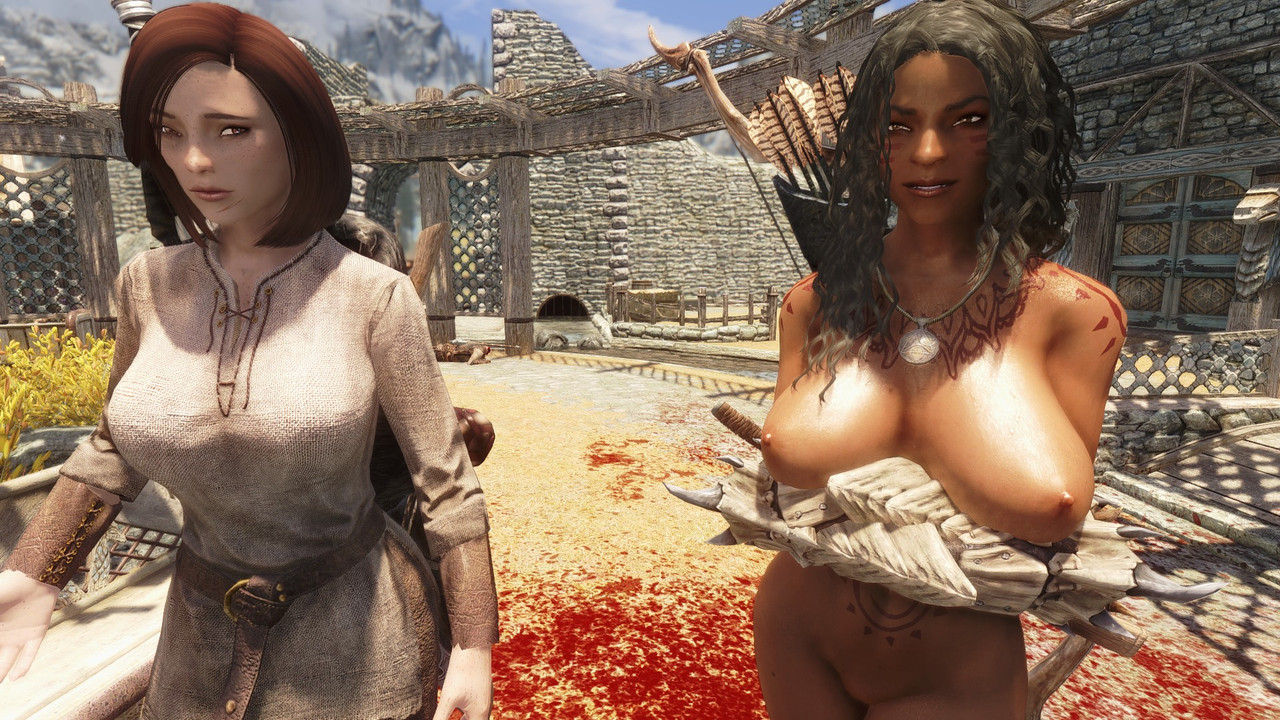 Emily: You guys said this orb just appeared right?
Athis: Yes, in the middle of the night.
Emily: If there was no mage to do it that might mean it was sent teleported here from somewhere else.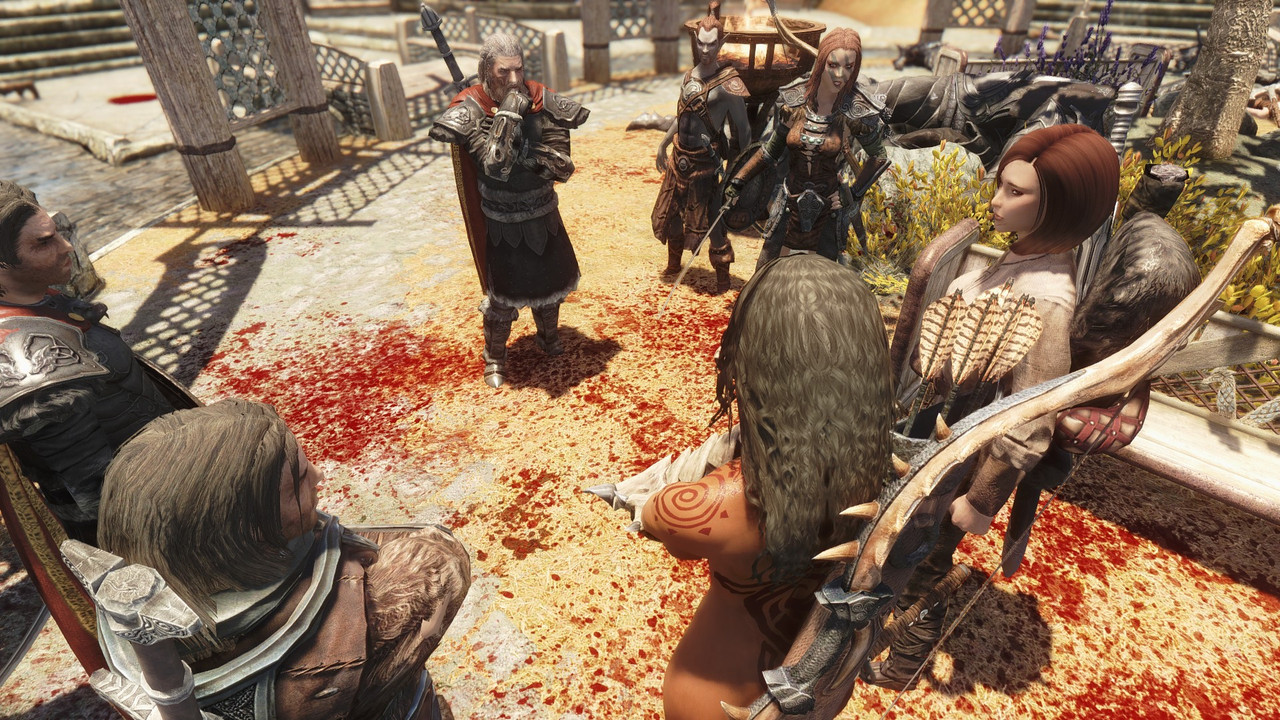 Emily: Unfortunately meaning it might happen again.
Farkas: What?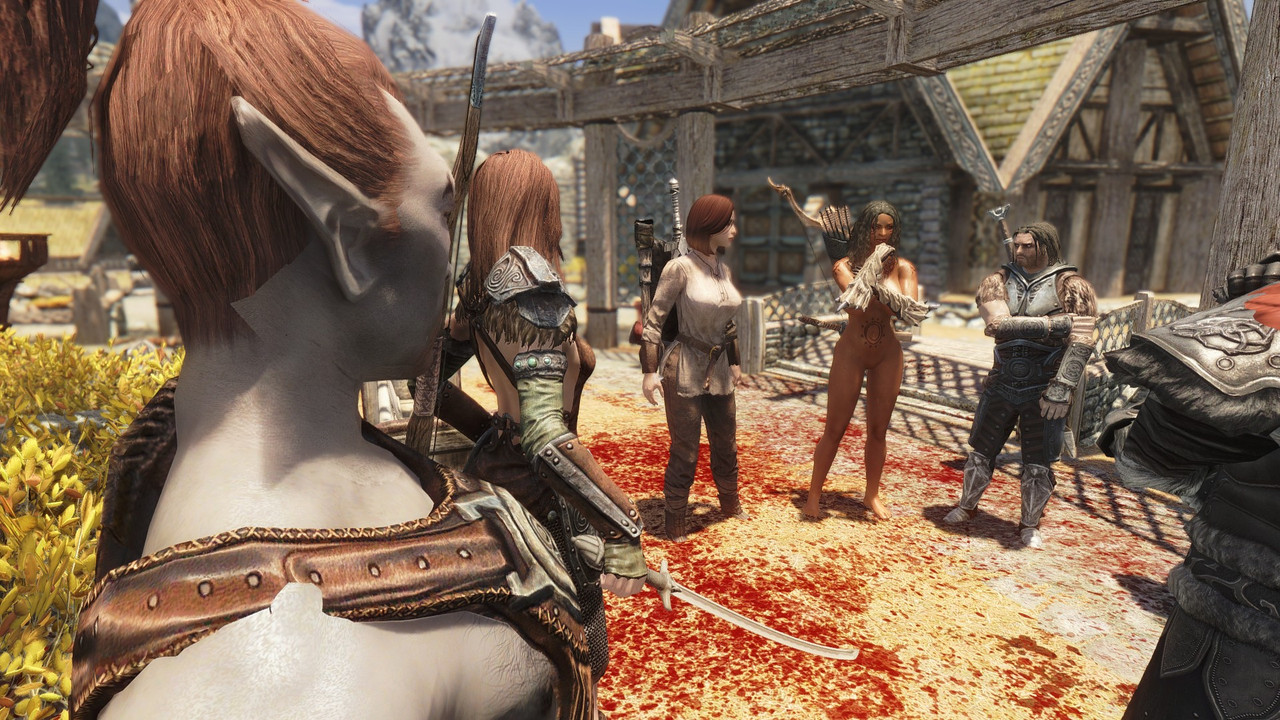 Farkas: But after losing so many.
Emily: I don't think they would keep sending them down if they were running out…..at least i would think no one would be that stupid.


Koldak: Well regardless it's still best to take the time to rest and regroup. Aela, Athis you go and make sure the citizens are okay and see who has passed in the battle.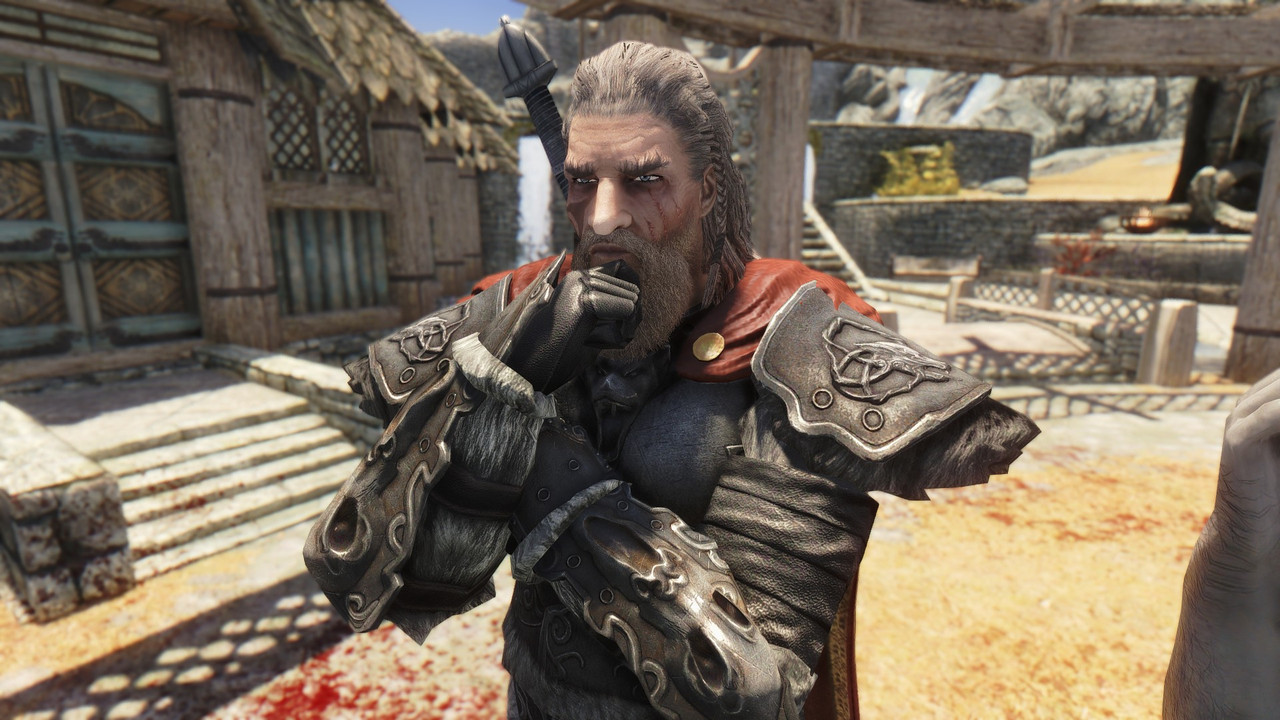 Aela: Will do, we've already lost a few in our ranks.
Athis: Yes.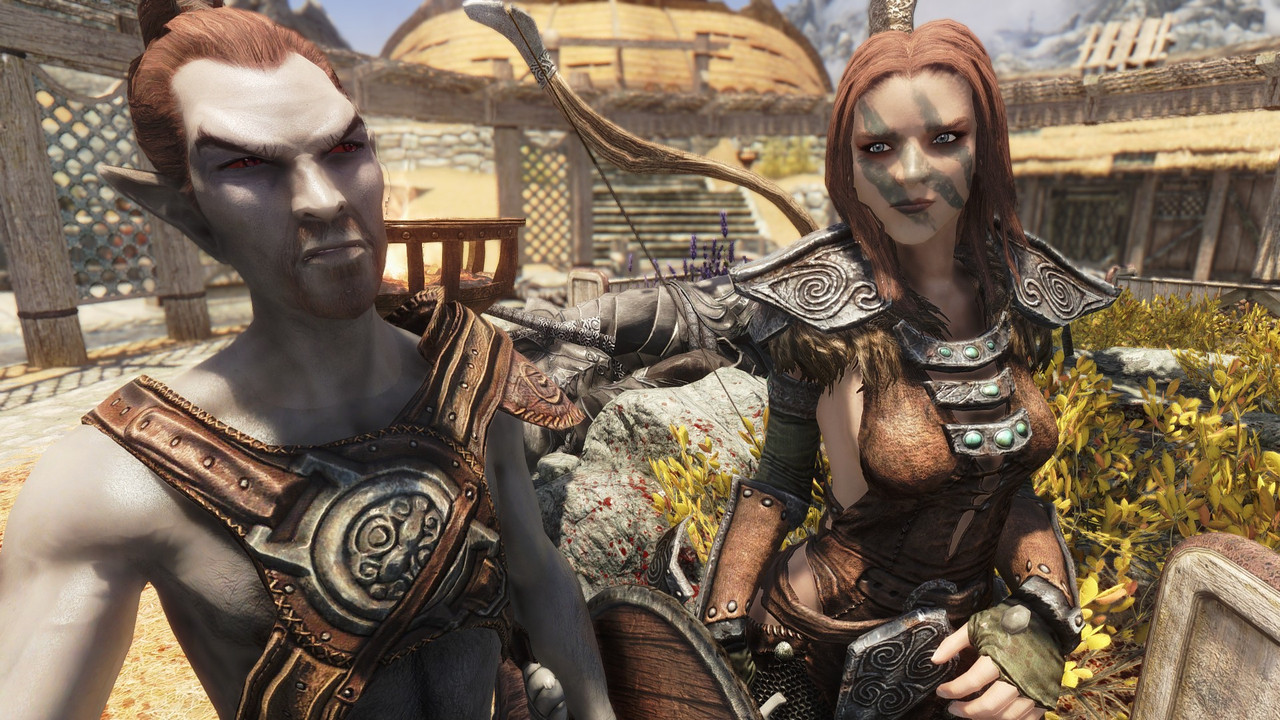 Athis: Torvar is gone.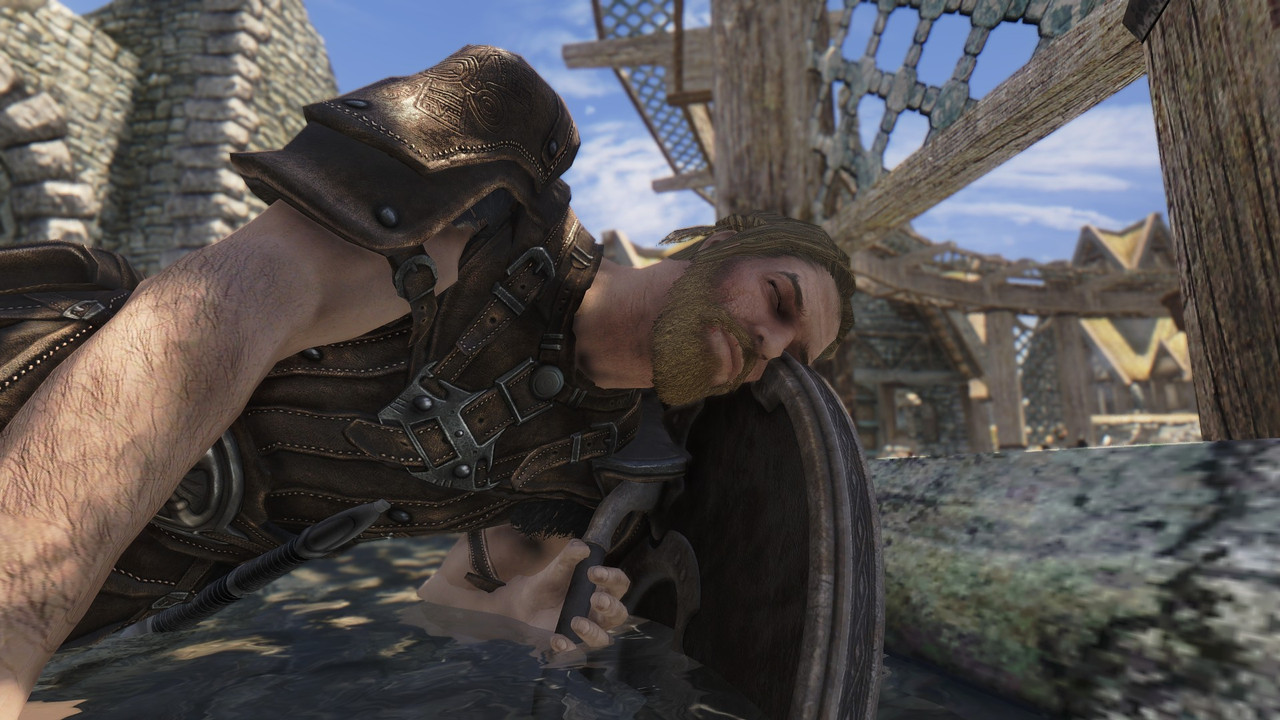 Aela: So is Skjor.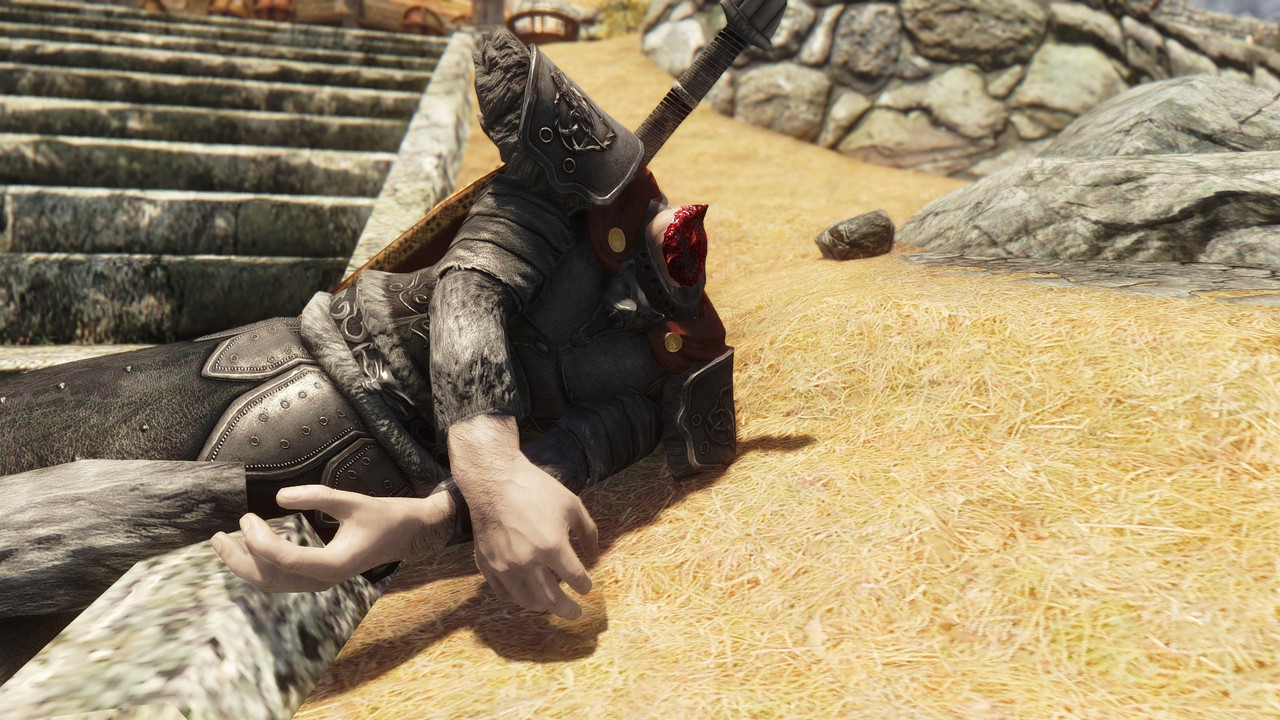 Emily: What about Eorlund?
Farkas: Don't worry Emily.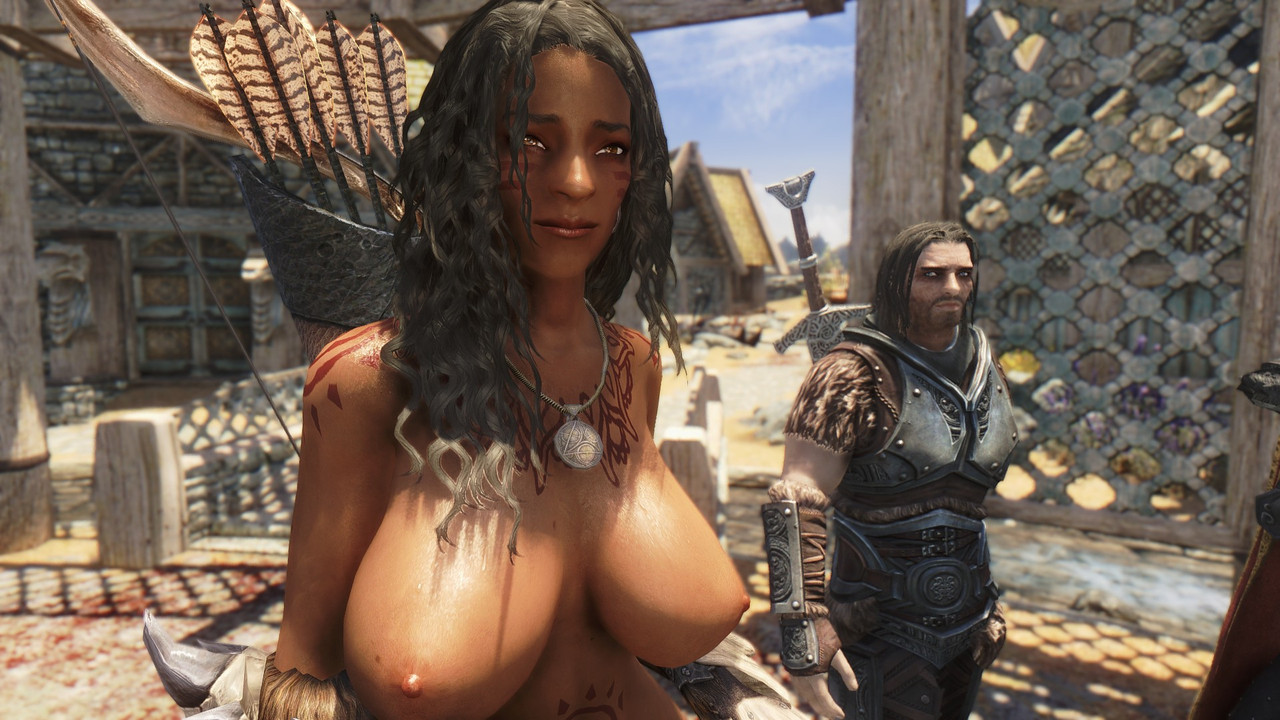 Farkas: He might be old.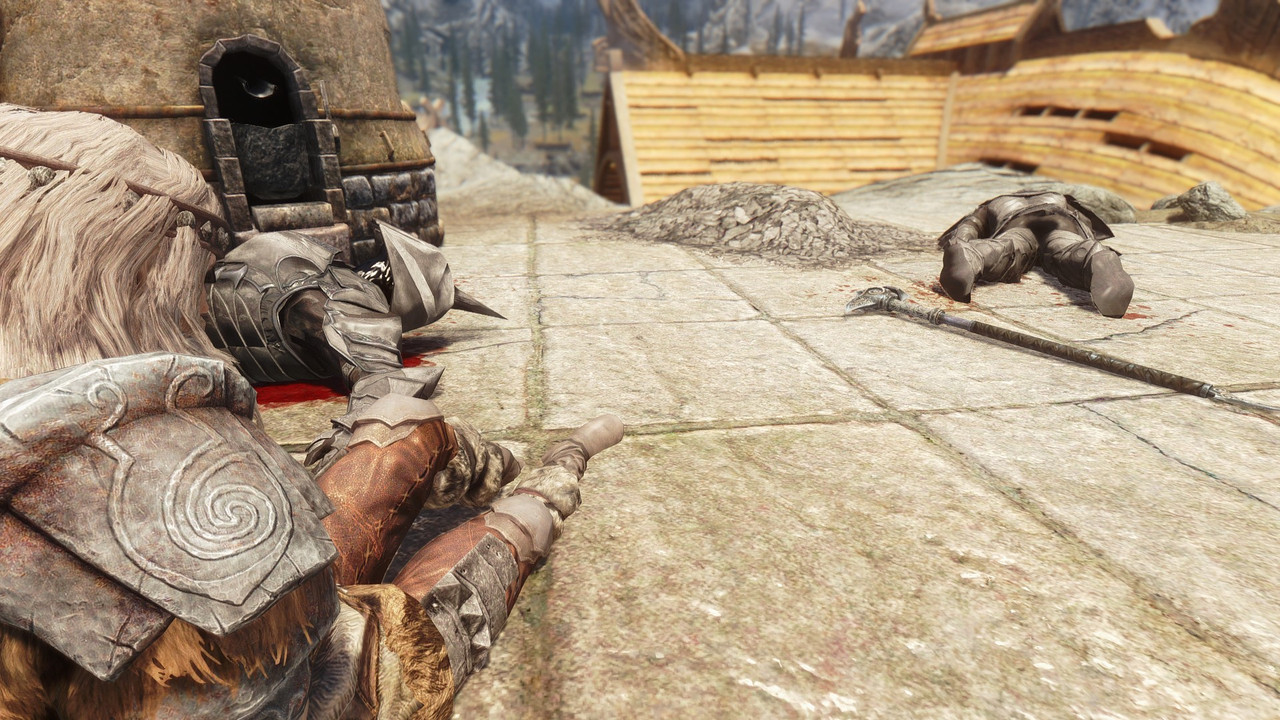 Farkas: But the old bastard doesn't know how to die without a fight.
Eorlund: Damn monsters.
Farkas: He's just resting.
Emily: *relaxed sigh* thank Hircine.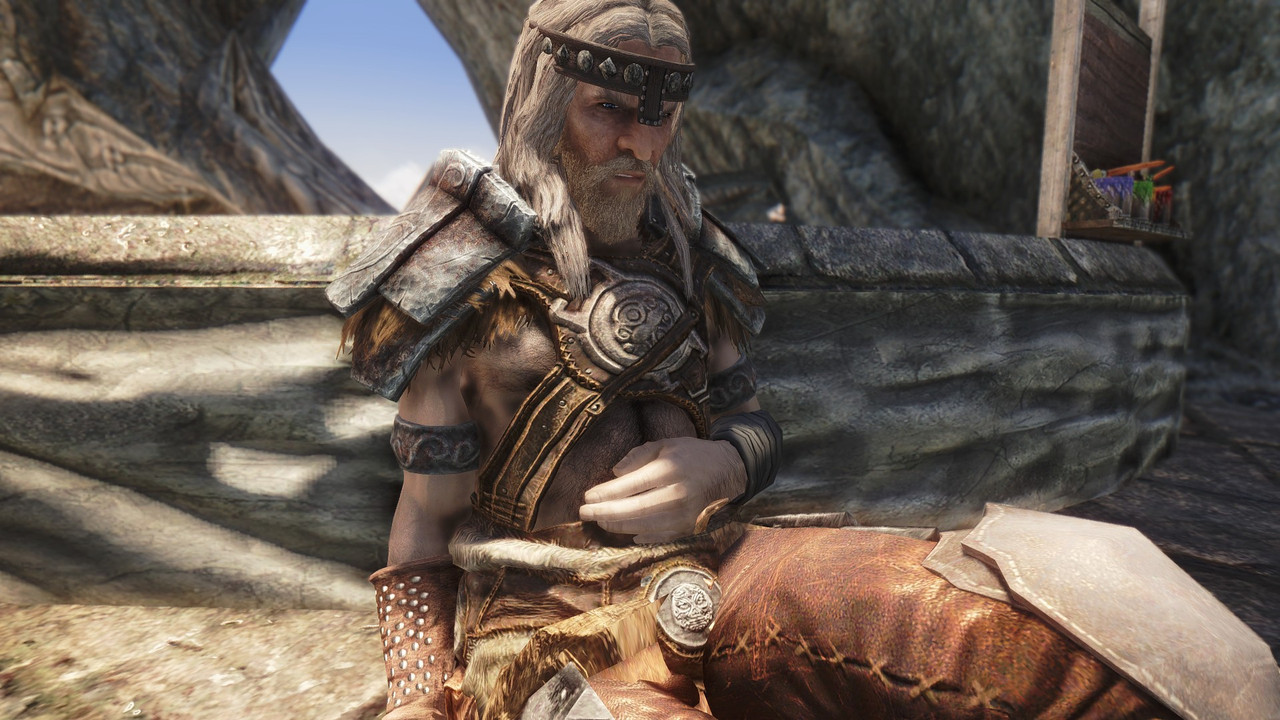 Kodlak: Vikas, Farkas, go make sure no more of these Warriors are wondering around.
Farkas: Lemme rest a bit and I'll be ready.
Vikas: You can count on us.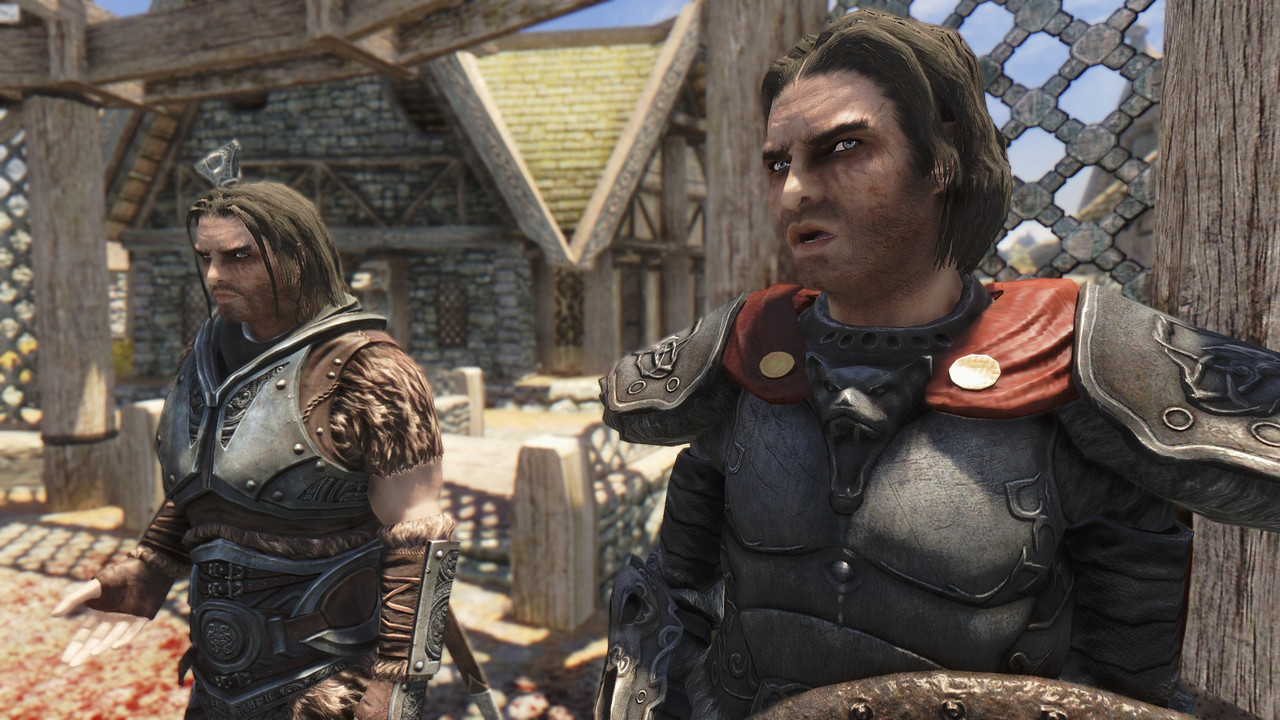 Kodlak: I'm going to speak with Jarl Balgruuf about fortifying out defenses as well as making countermeasures, Ms.Heavy-Iron and Ms.Tomoko, I'd like you two to join me.
Emily: Of course.
Satsuki: okay.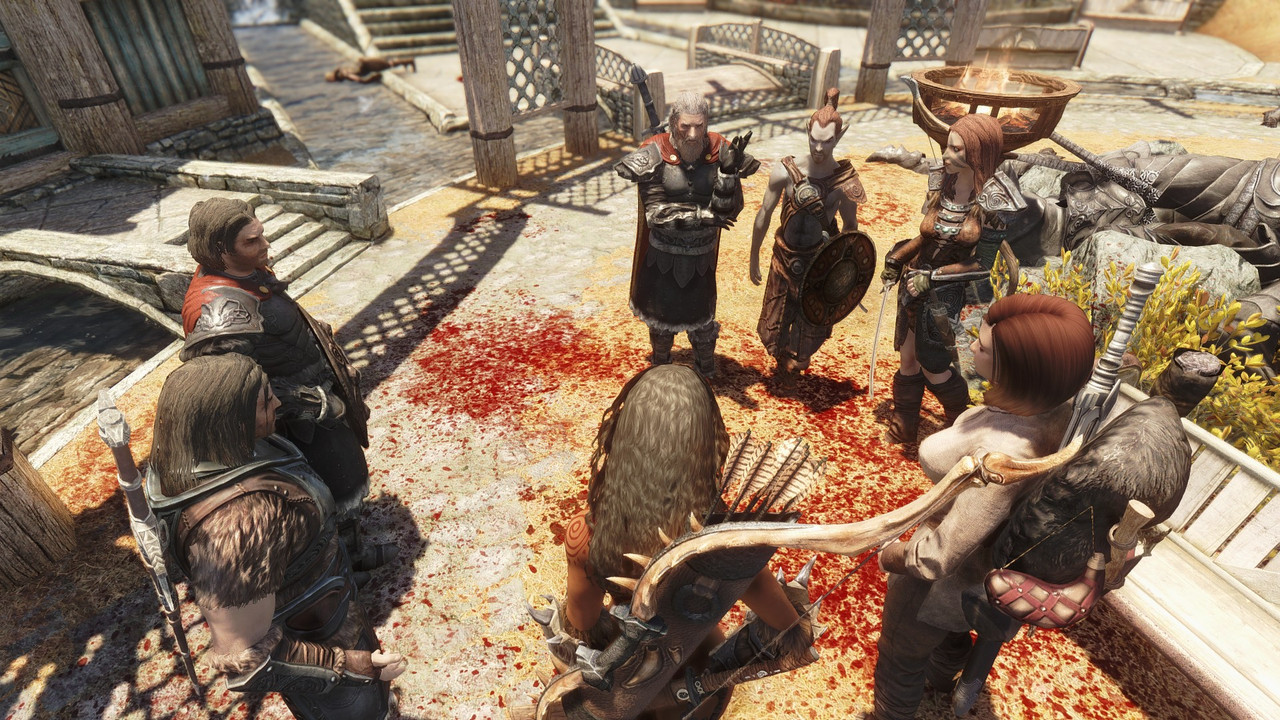 Kodlak: Okay everyone disperse.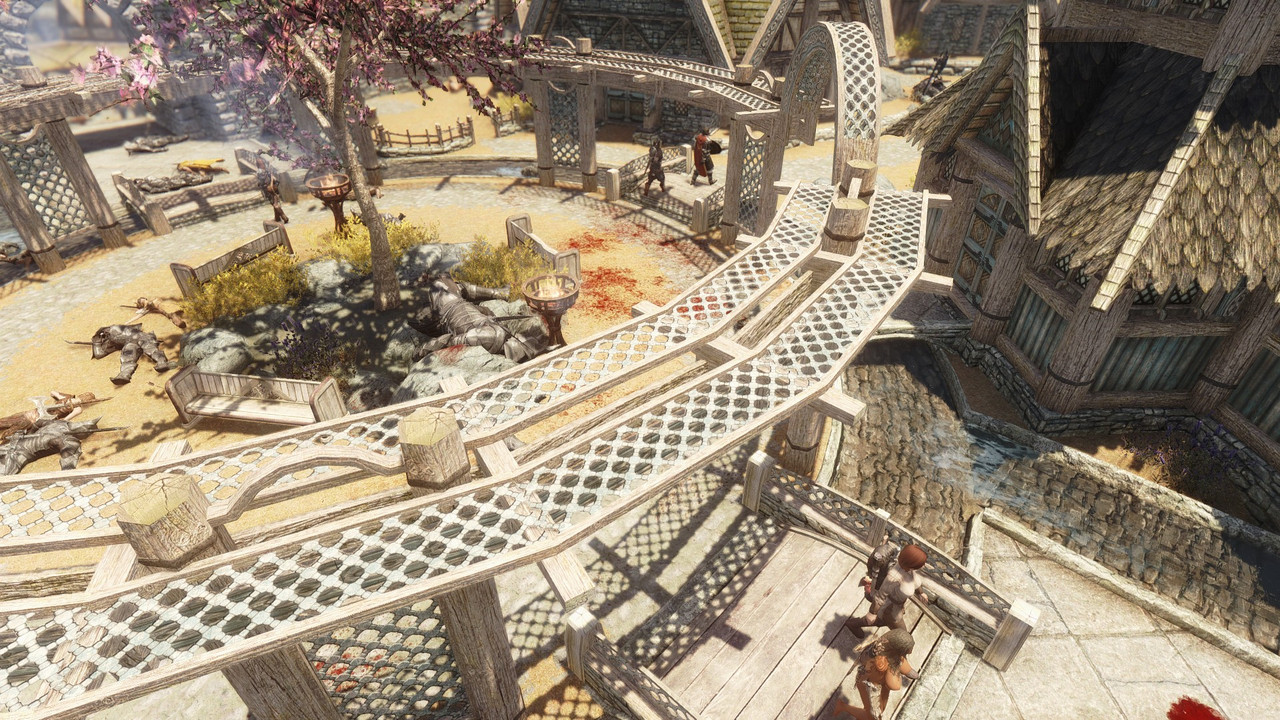 (7 minutes later, Dragonsreach)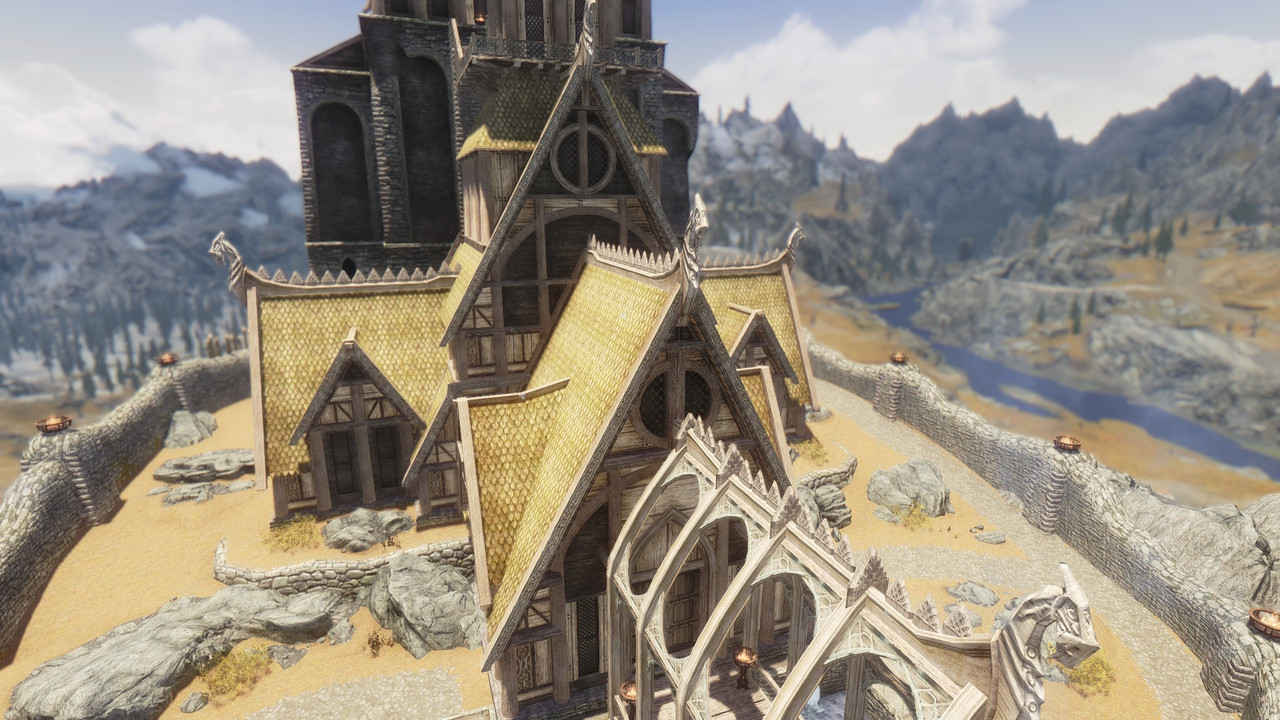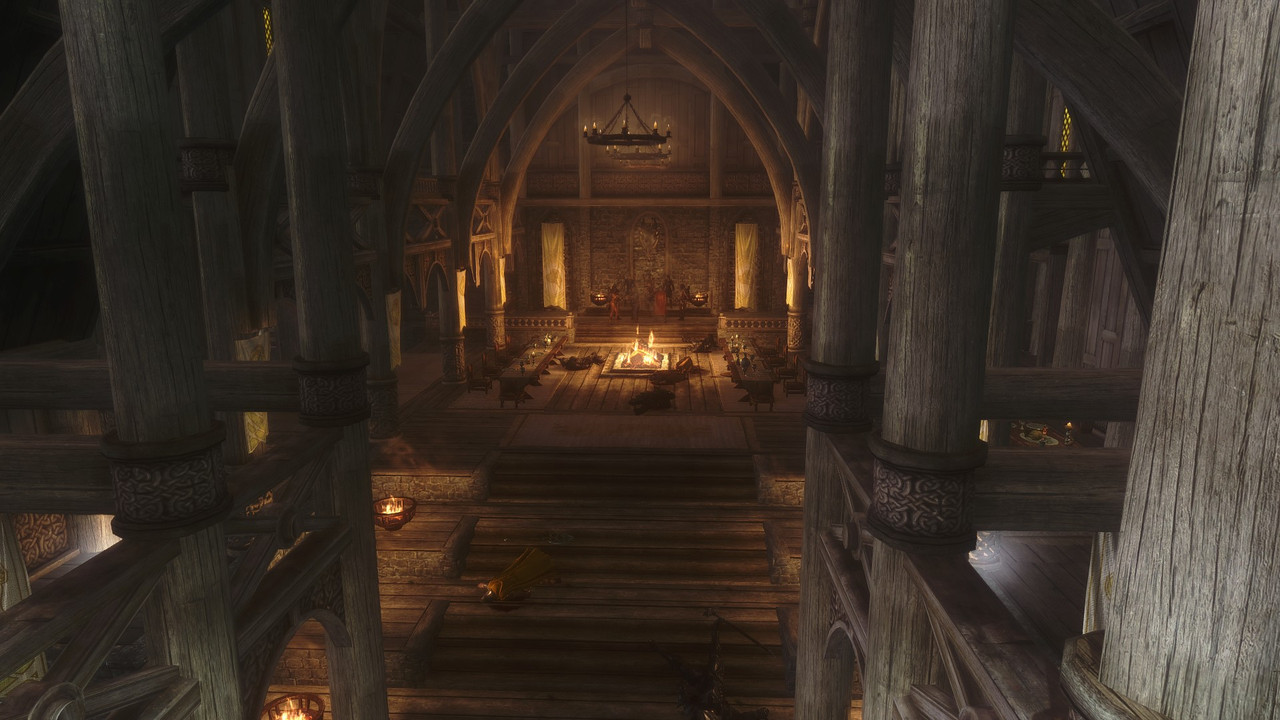 Jarl Balgruuf: I'm sorry you two.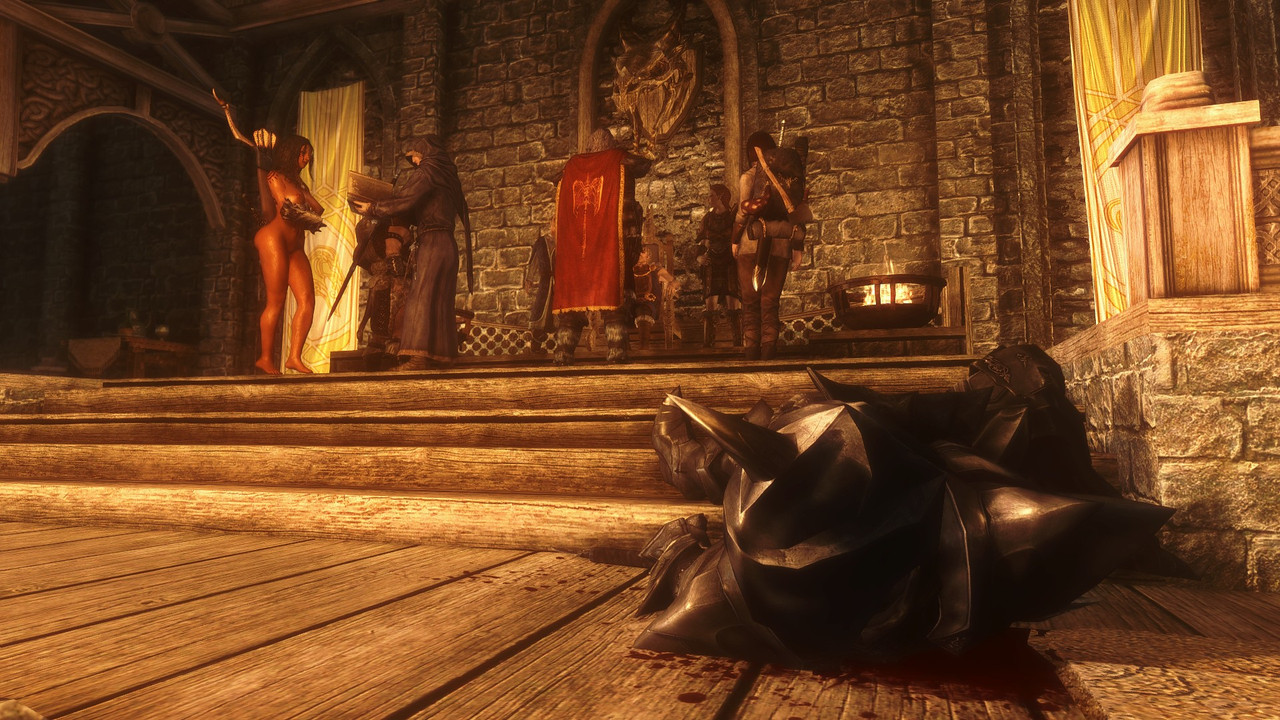 Jarl Balgruuf: But I don't think we have the men for that, more than half of our forces were cut down over night. Kodlak: But Jarl Balgruuf.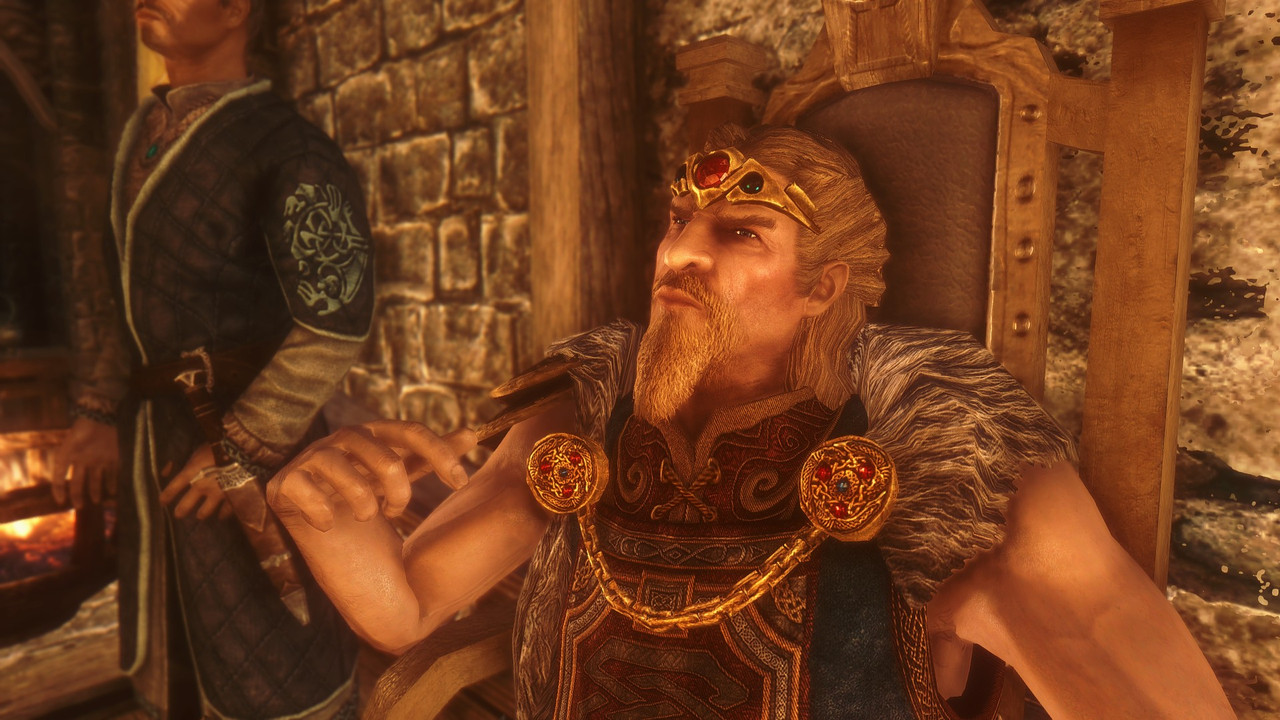 Kodlak: Surely we should have at least some form of defenses around the center of the wind district.
Satsuki: If we have some walls and a catapult then we should at least be able to block them in as well as fire at the orb from a distance.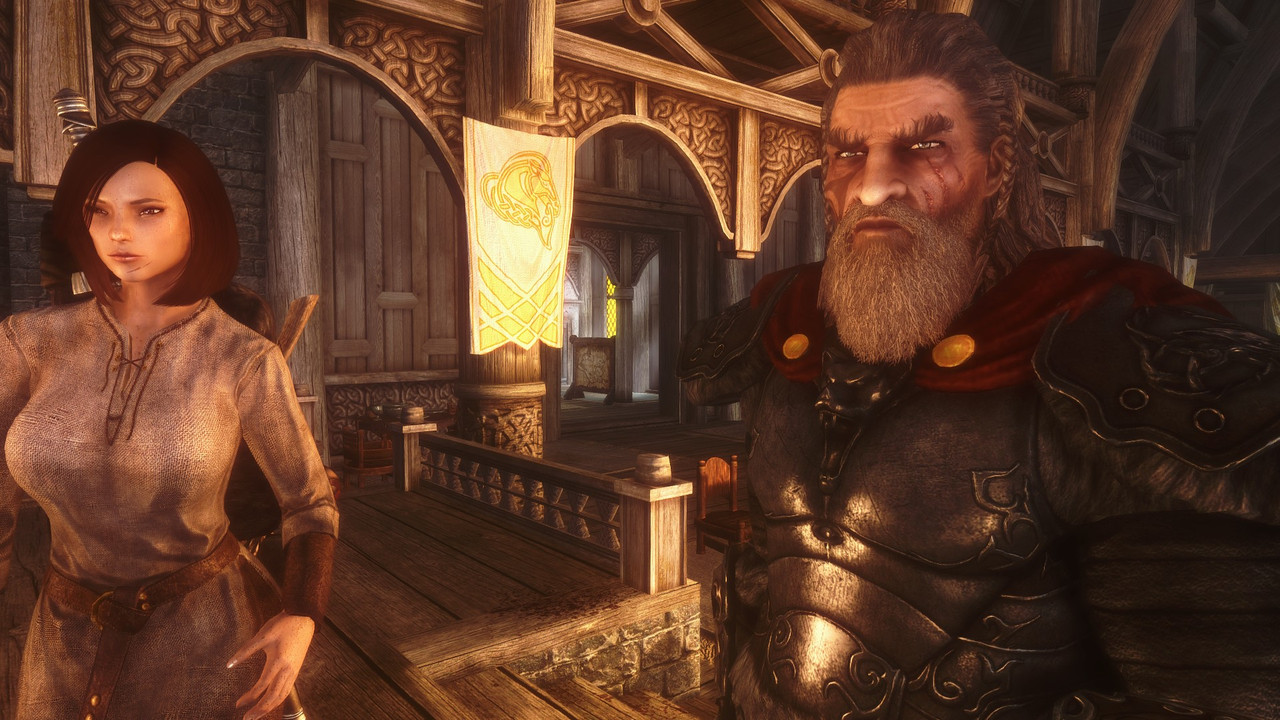 Jarl Balgruuf: Yes but before when I had those we had the empire to back us up, right now we have neither, we can make walls at the very least.


Jarl Balgruuf: But I can't afford to pull all my forces inside on the chance that they attack the same spot twice.
Satsuki: that's fair enough.
Jarl Balgruuf: For now let's concentrate on where they are coming from.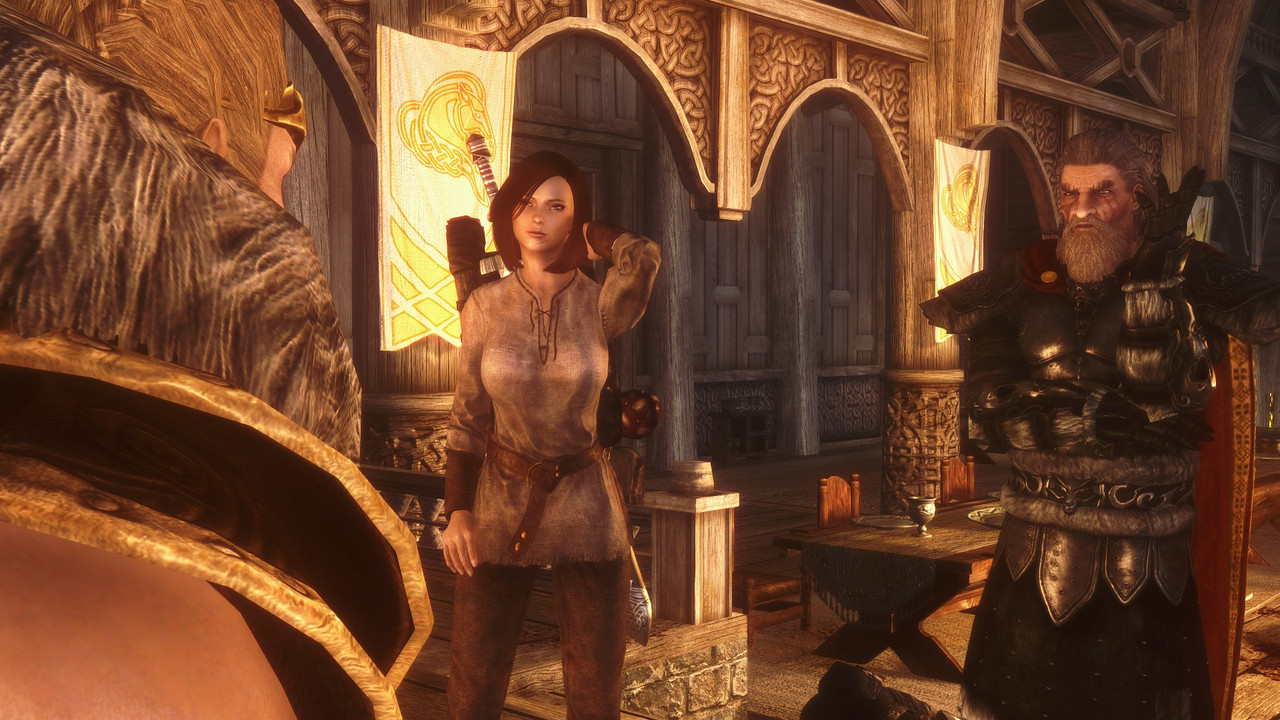 Jarl Balgruuf: Farengar, have you found anything yep.
*background*Emily: No I don't think this is it either.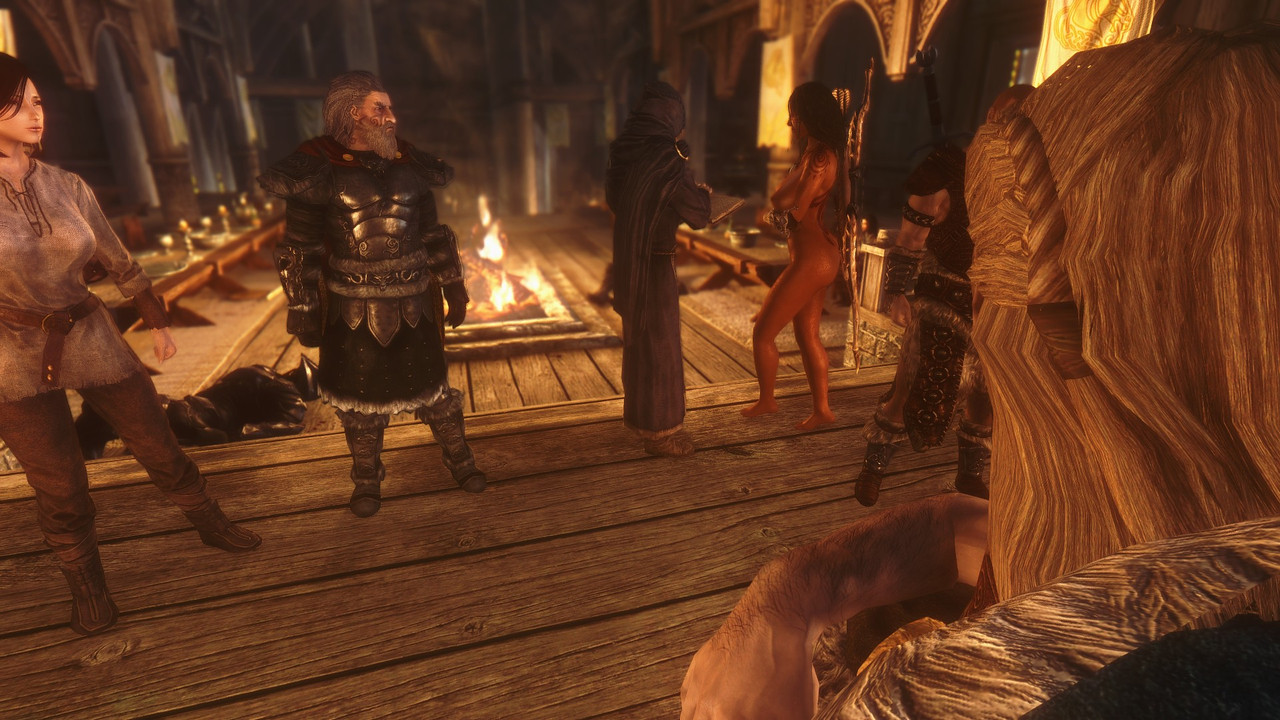 Farengar: It's not exactly a daedra.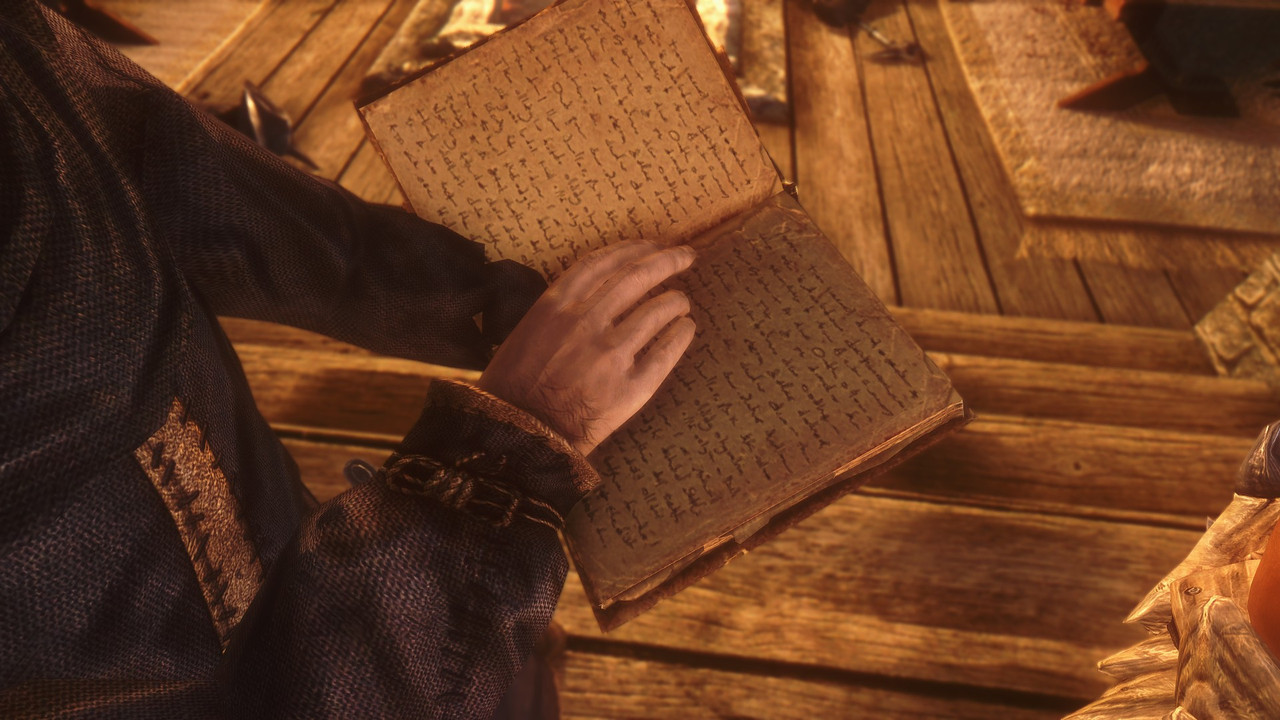 Farengar: But they aren't human for sure.
Emily: Hmmm.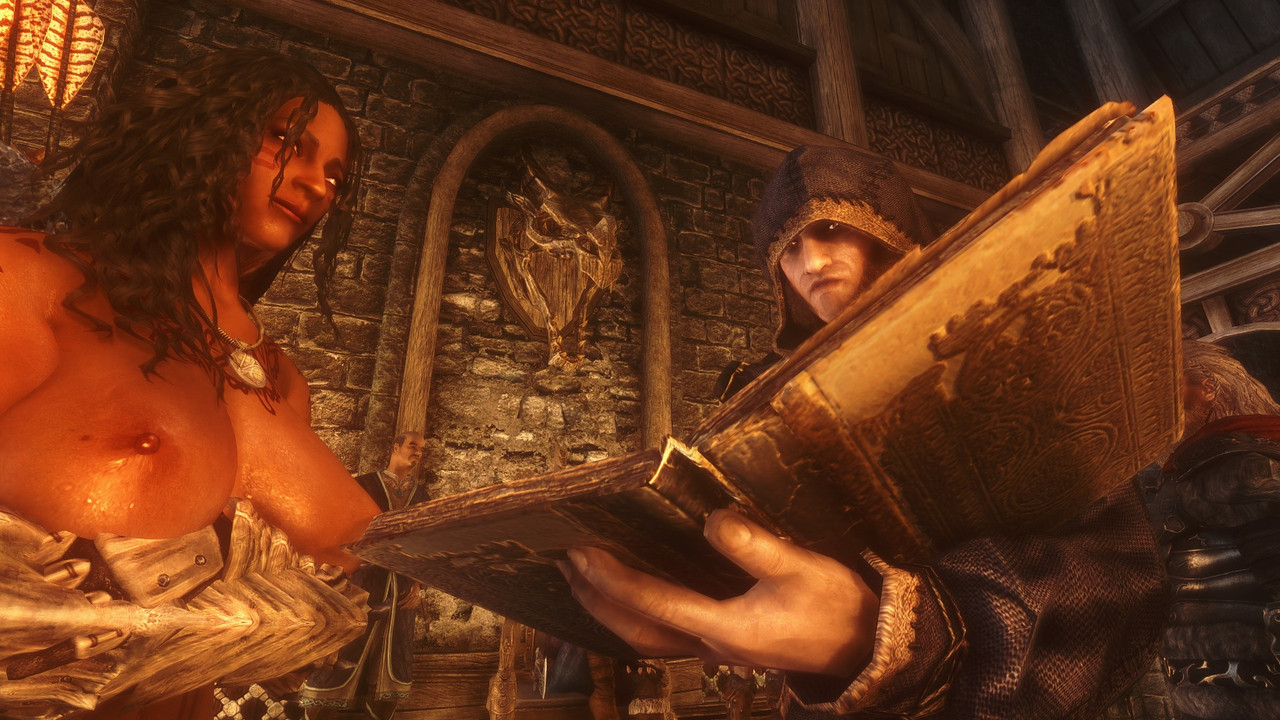 Emily: They might not be from any of our plains altogether.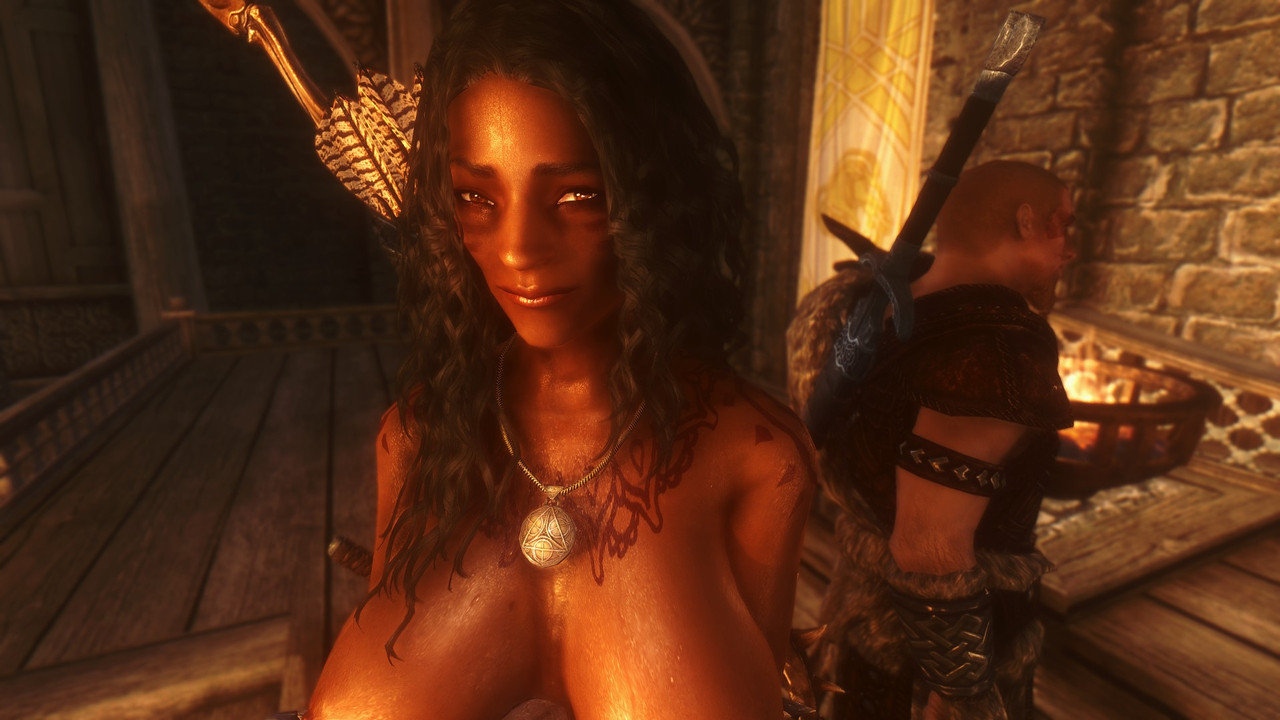 Farengar: What do you me-
Jarl Balgruuf: Farengar!


Farengar: Yes sir!
Jarl Balgruuf: Have you found anything?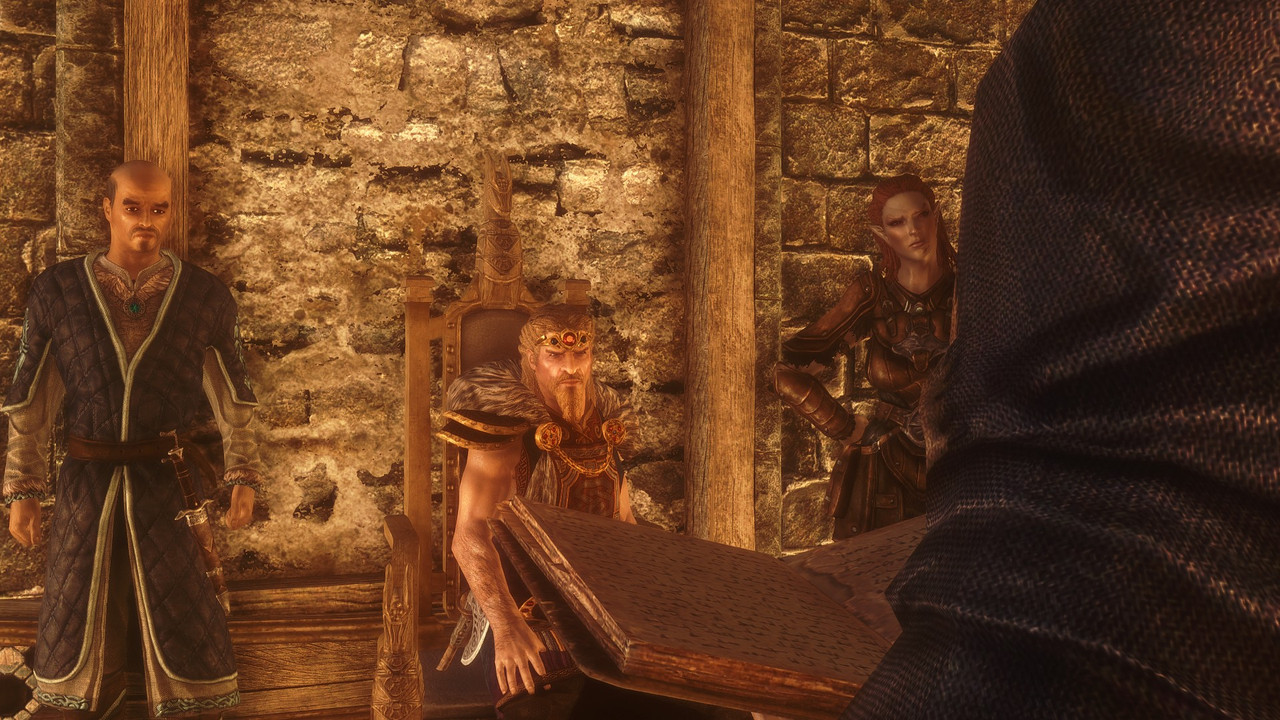 Farengar: Unforuntly no, these warriors don't seem to be from any of the planes of obvlion or even the Aedra.
Emily: Jarl Balgruuf if I may.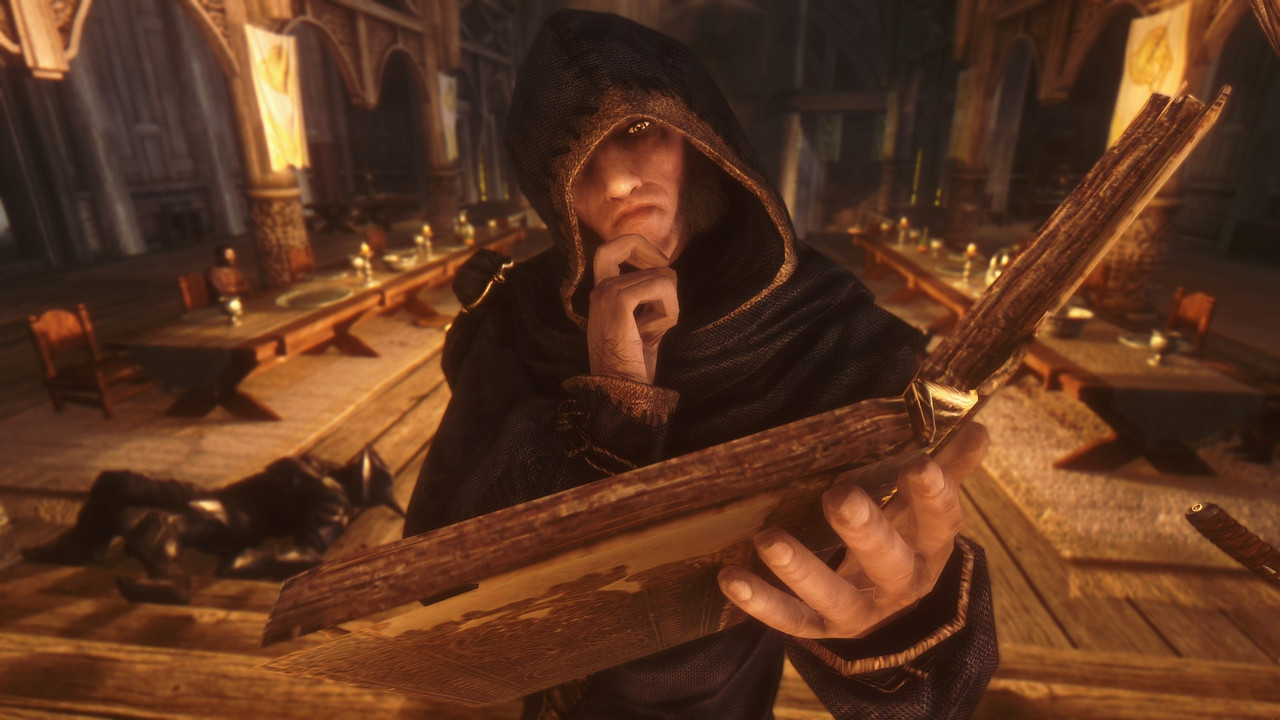 Emily: I spoke with a good friend of mine two weeks back and she informed me of something that clarified some events I've encountered over the past year that may provide the answer.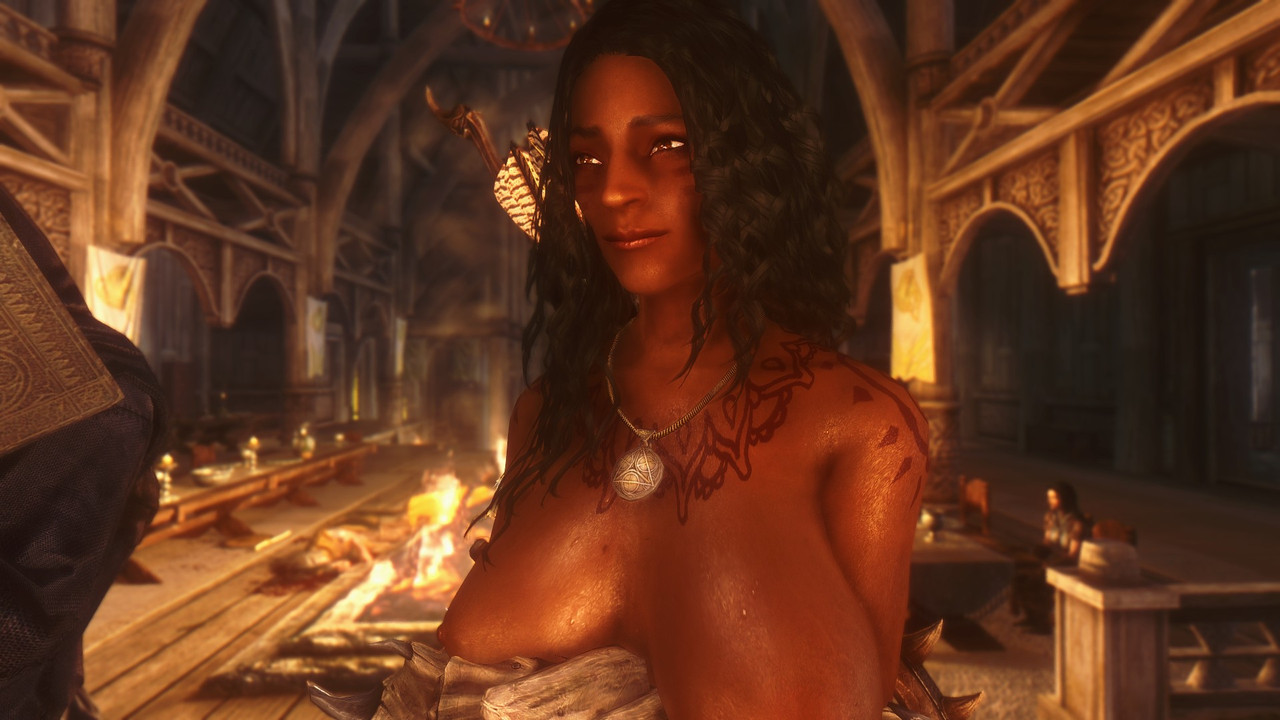 Jarl Balgruuf: Very well, what is it?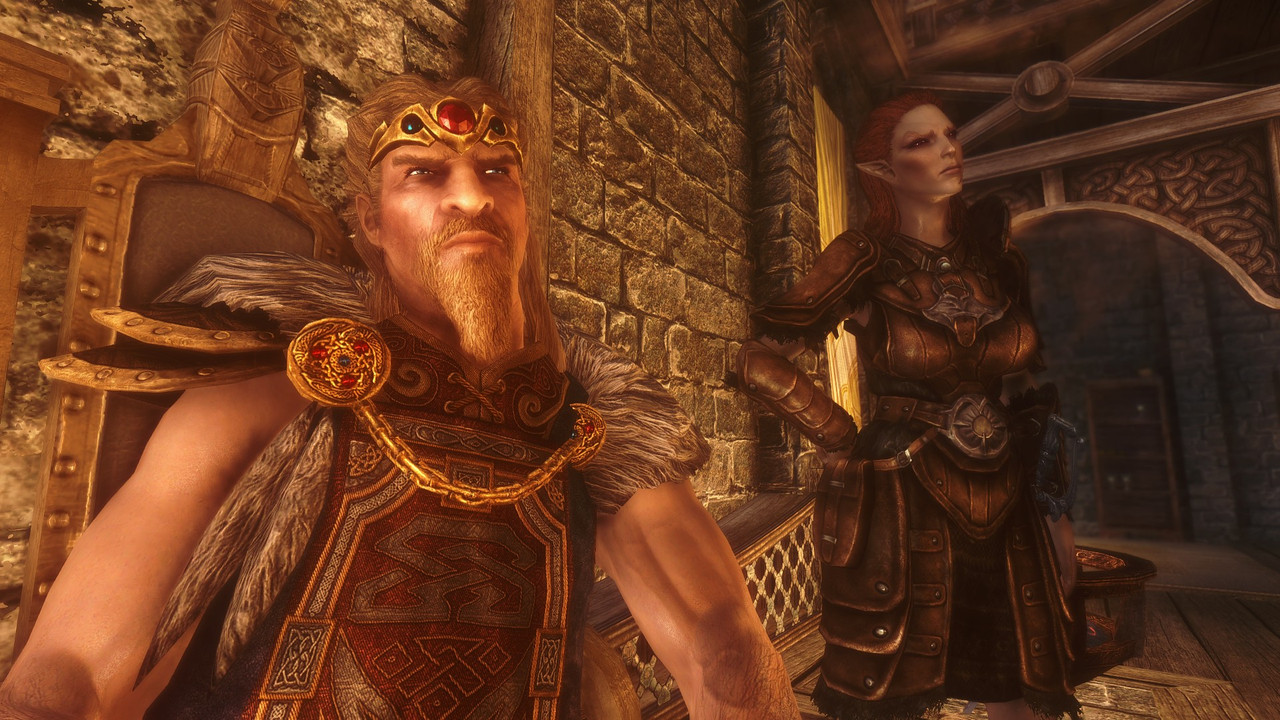 Emily: Over the past year since I returned to Skyrim I've been meeting people, people who don't belong in Nirn, our Skyrim, our……universe or timeline, but they were from another Nirn. Whenever I met these people, there was some warrior trying to kill me and them.
Koldak: What?
Hrongar: Really?
Satsuki: Wait hold on.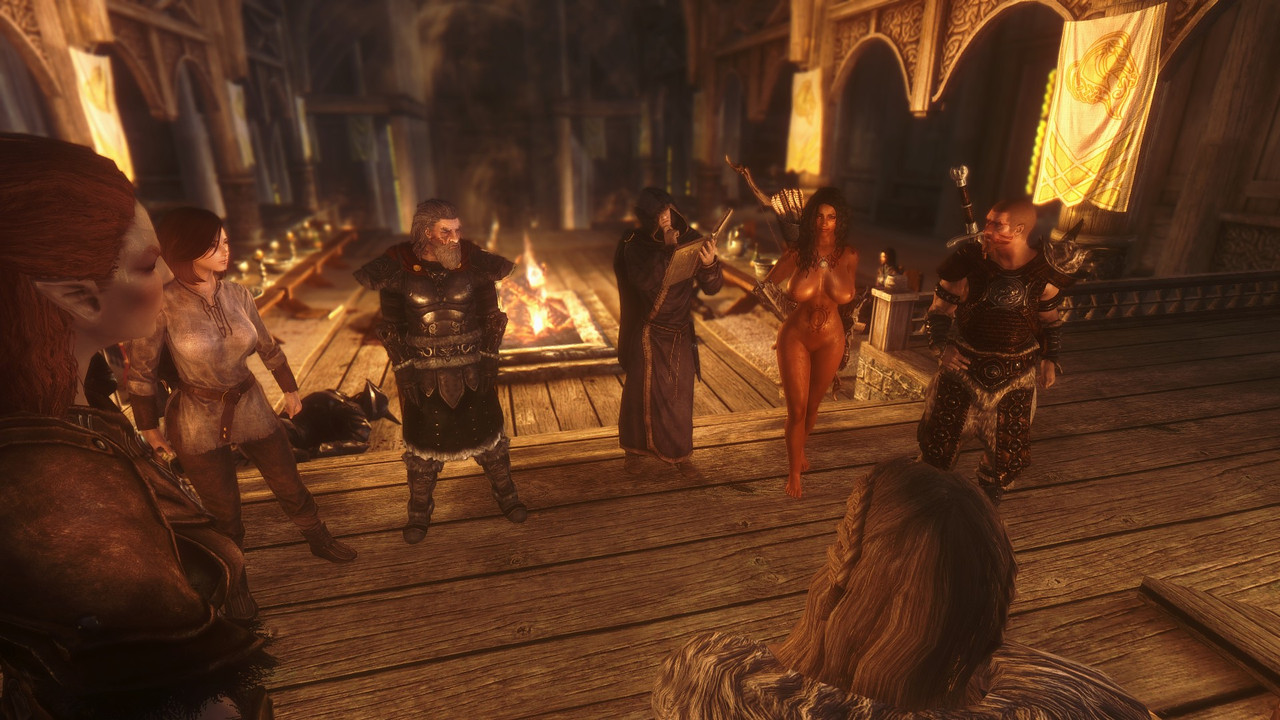 Satsuki: You never told me about this.
Emily: Because it didn't seem that important until recently.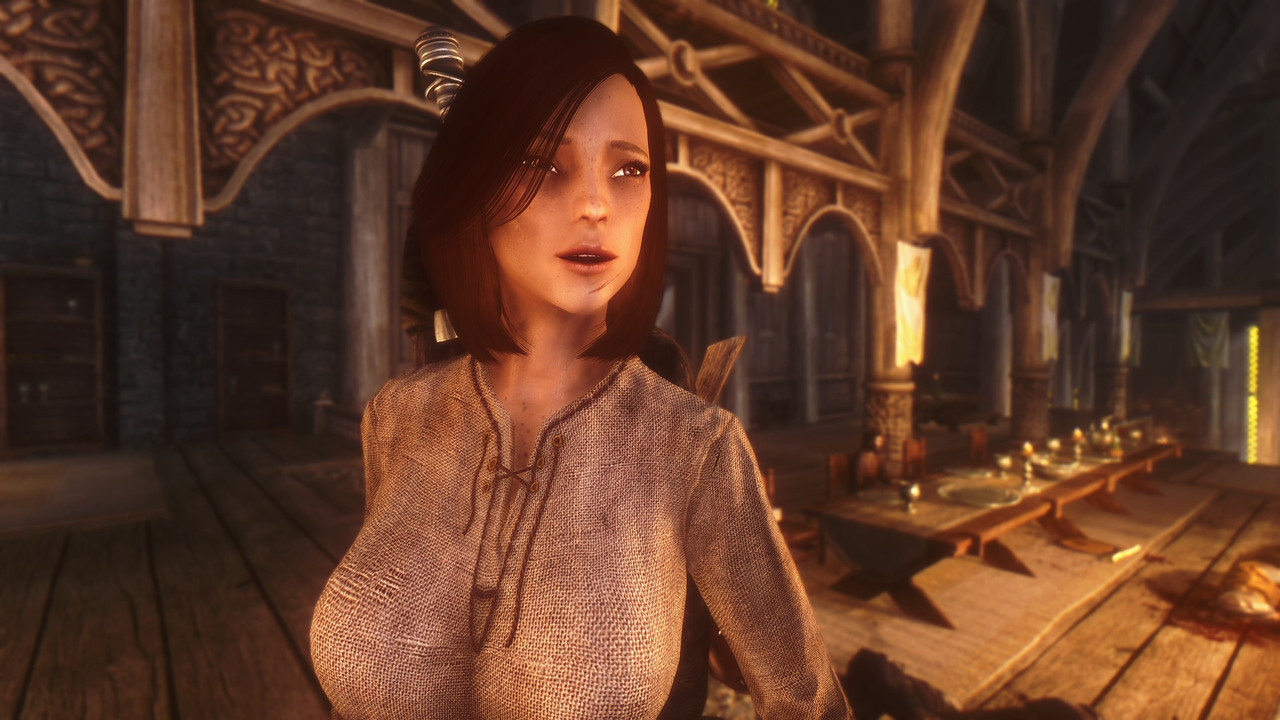 Irileth: Other worlds, impossible.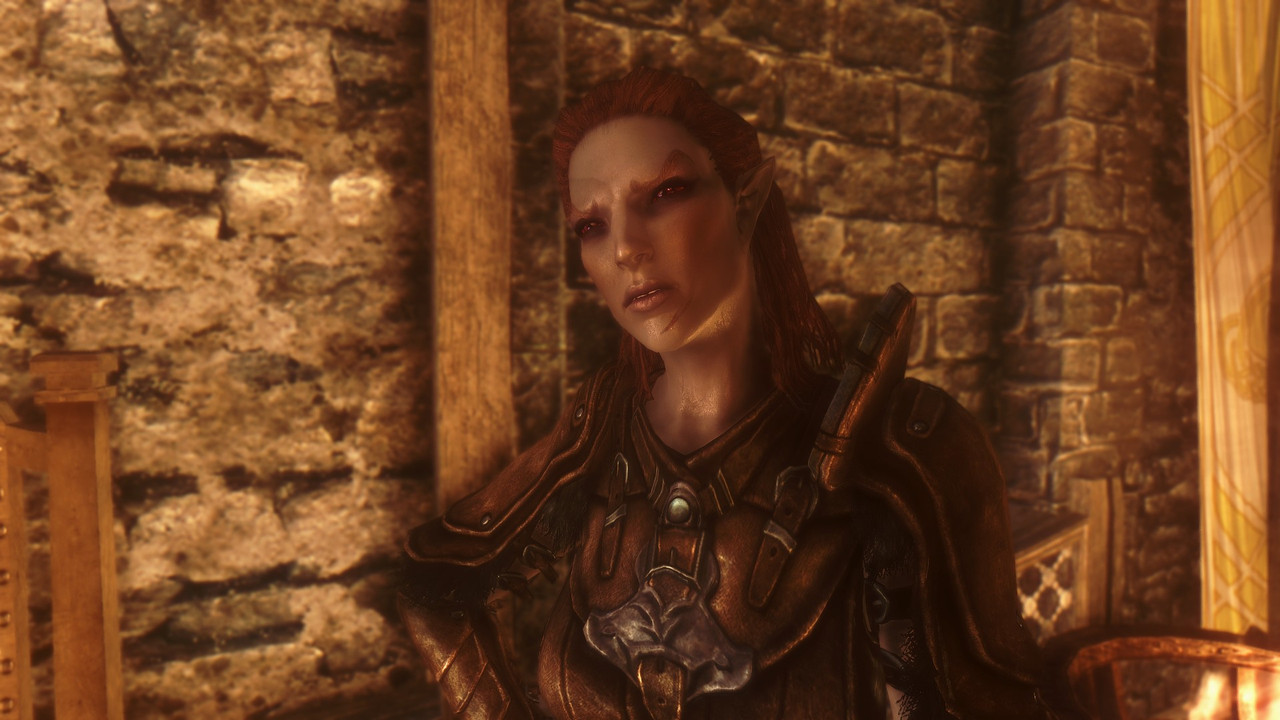 Emily: You say that, but these people would always disappear whenever I passed a certain area.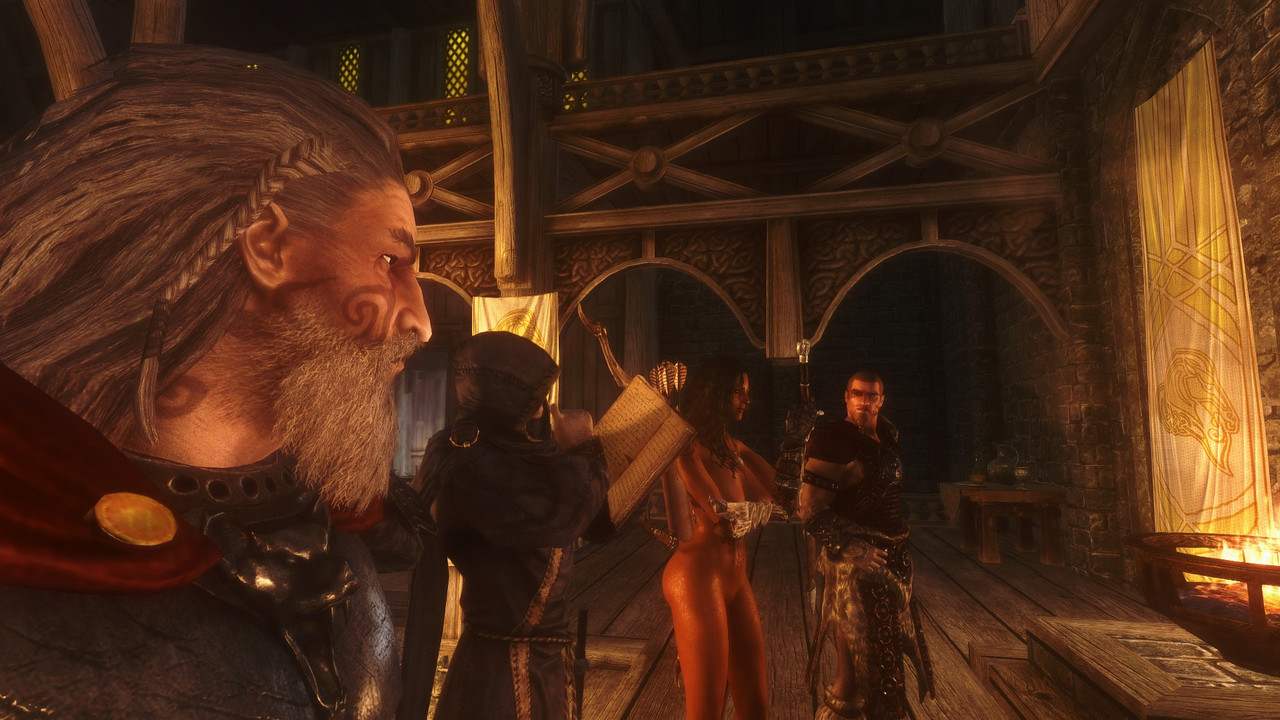 Emily: Fiona told me that these Warriors target important people who can stop them normally before trying to take over, meaning something must of happened for them to target everyone randomly.


*Jarl Balgruuf leans forward thinking*
Irileth: My lord, you don't believe this nonsense do you.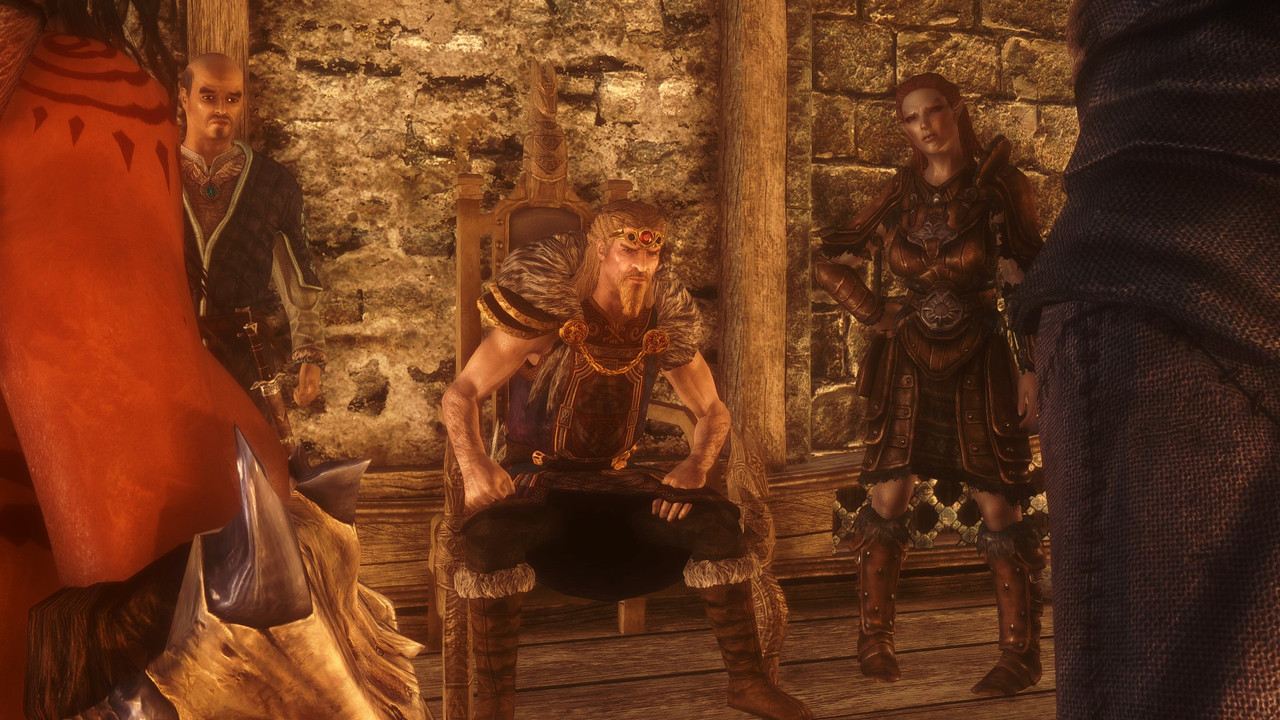 Jarl Balgruuf: In the past 4 years the Dragons have returns, a mythical bow that could block out the sun appeared, and a evil dragonborn returned from the dead. No matter how unbelievable it sounds Irileth it's not impossible.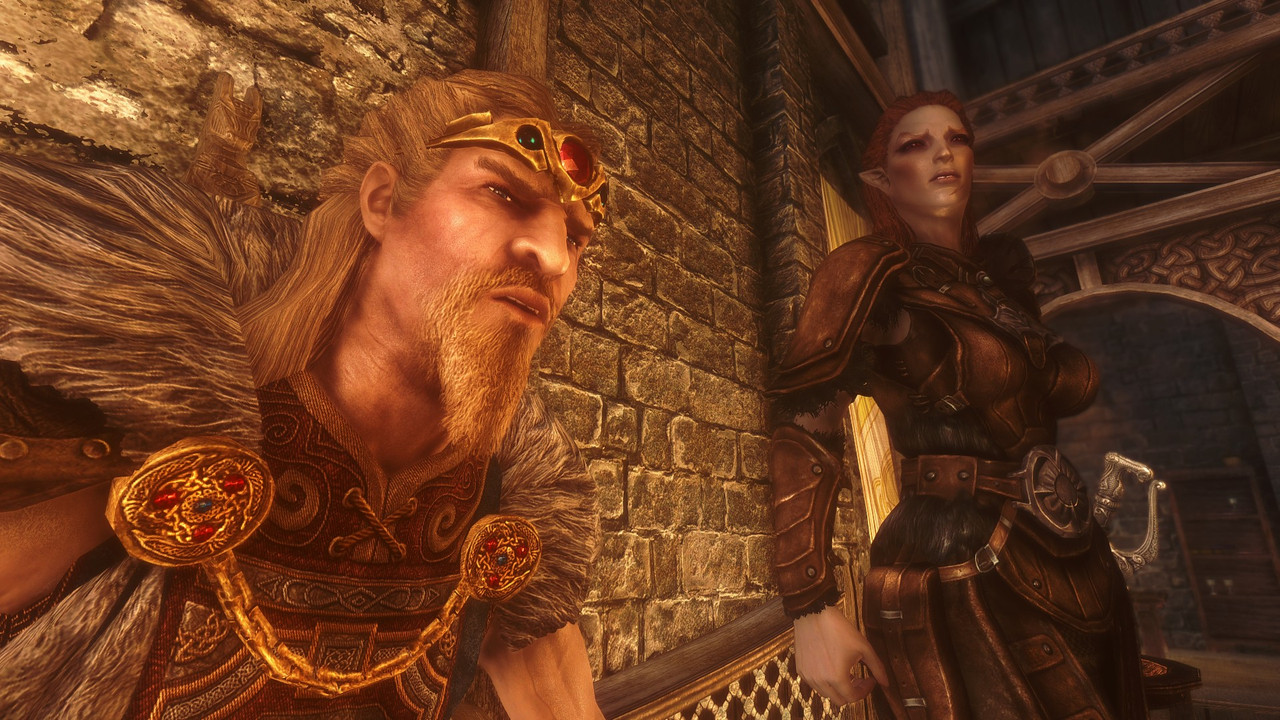 Jarl Balgruuf: We'll have to take counter measures against this somehow, if we could just find the location of the person sending them.
Kodlak: Sir.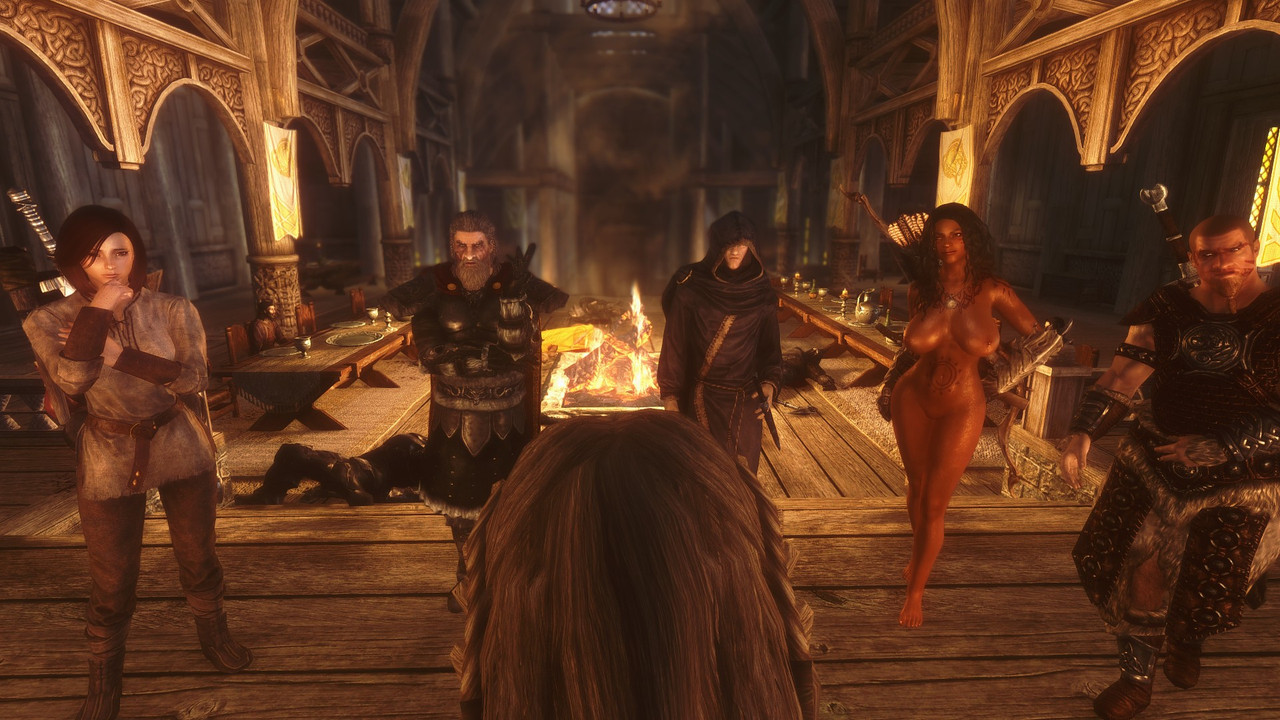 Koldak: We have some of the best trackers, I could send Aela and Vilkas along with Emily and Satsuki.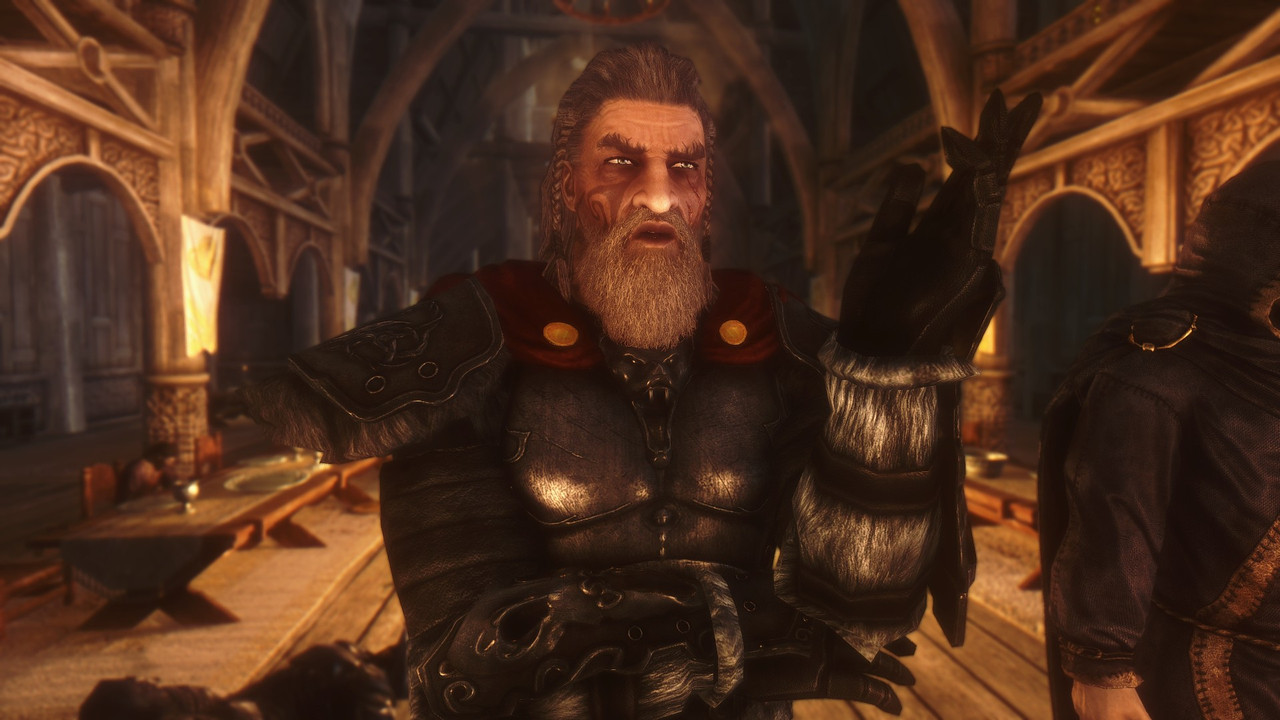 Hrongar: We could also send a small group to follow with them.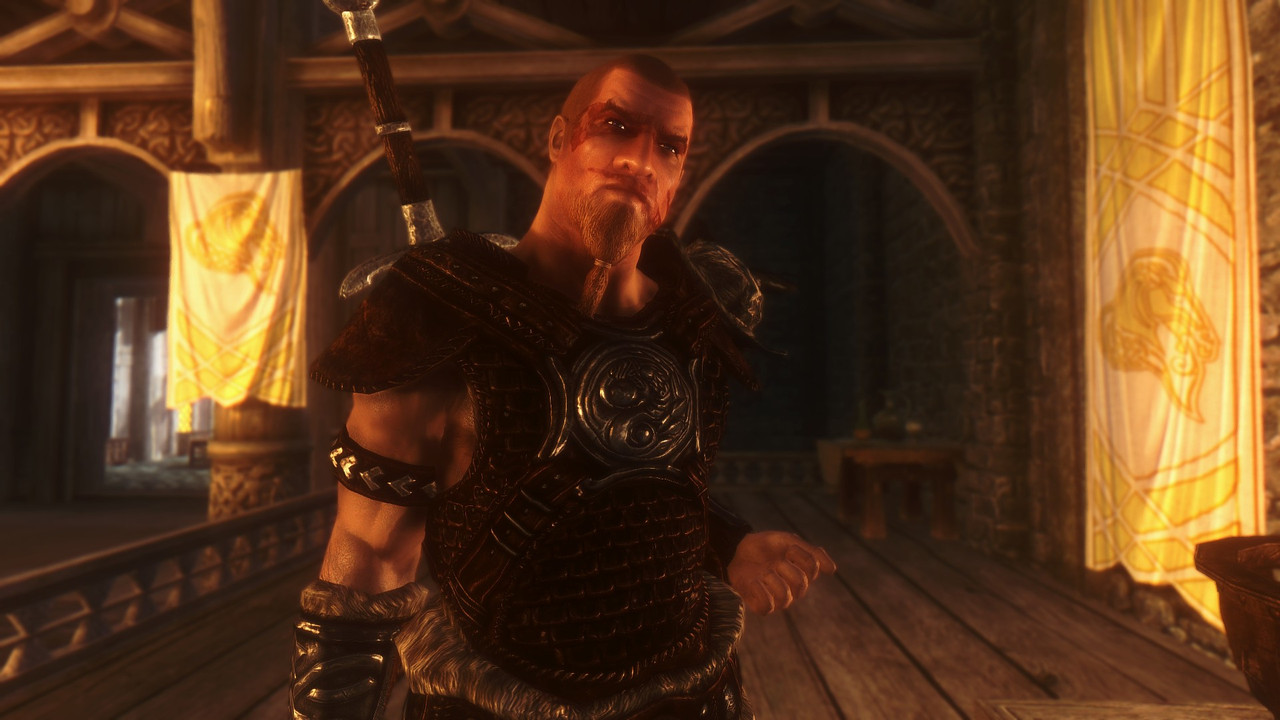 Jarl Balgruuf: No, we'd be wasting time and energy searching blindly, we need a direct hint for whatev-
???: Excuse me.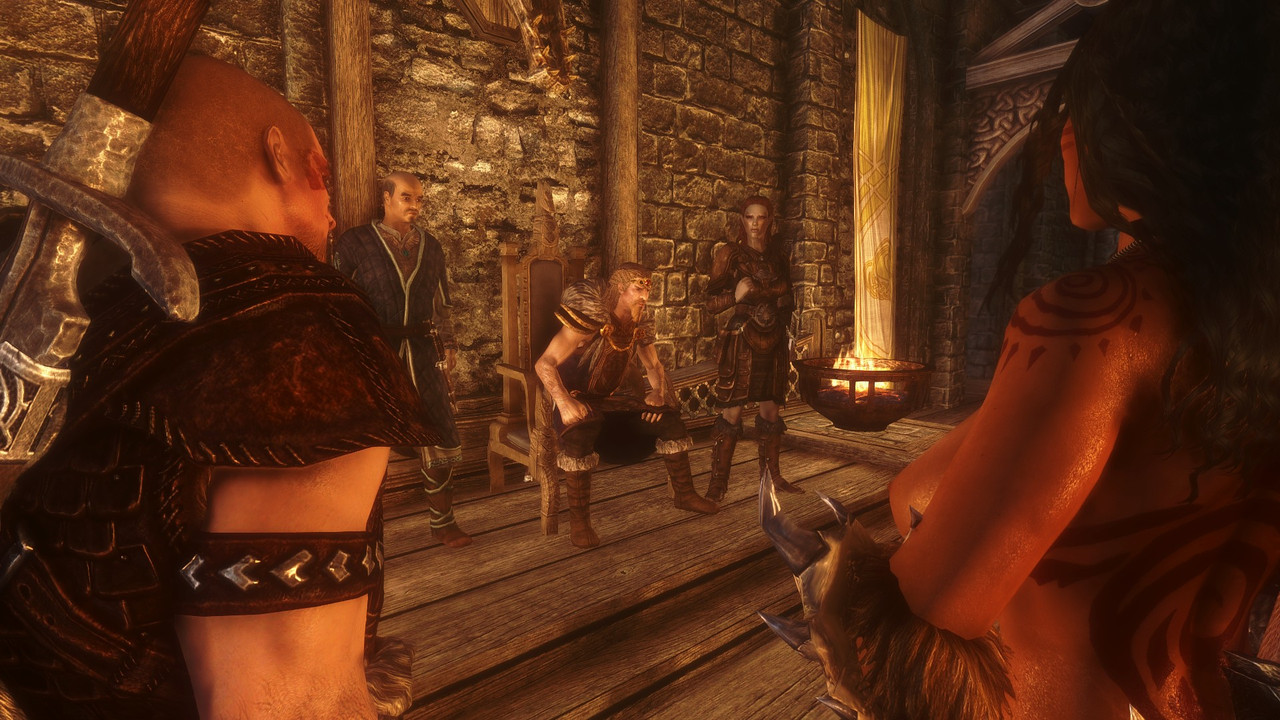 *Everyone turns*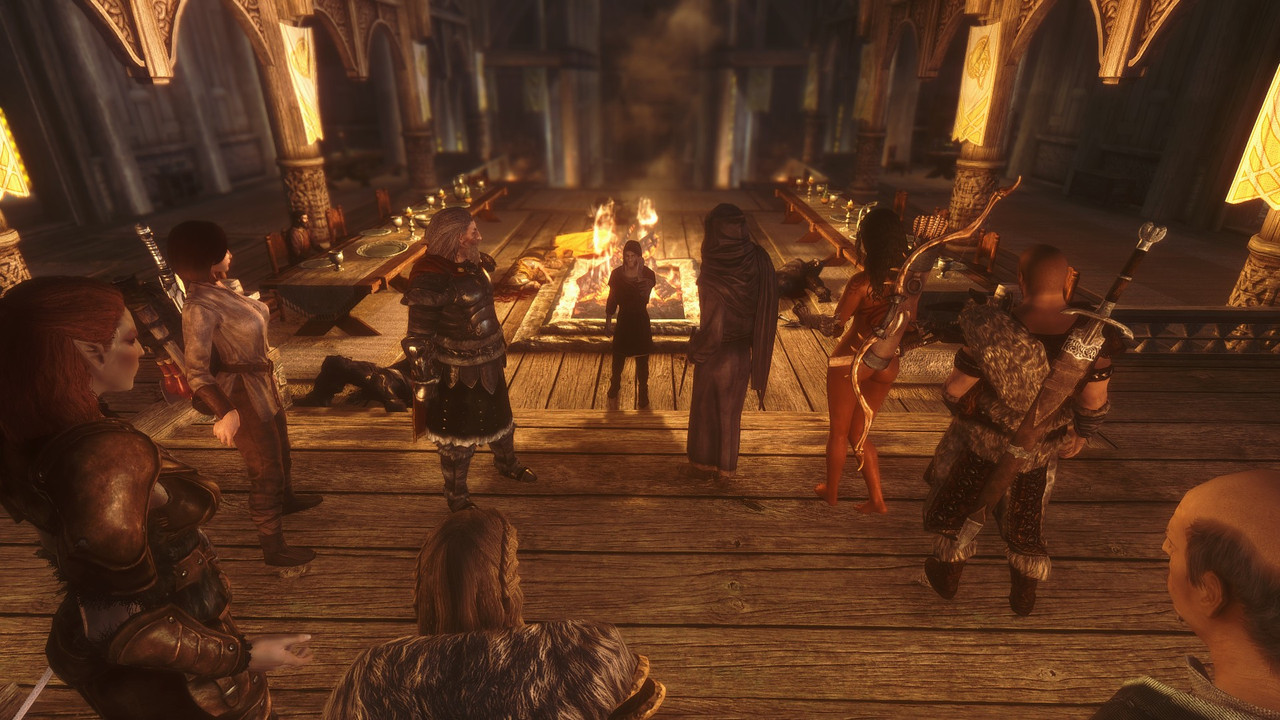 Courier: I've got something to deliver.
Irileth: By the gods boy don't you have any common sense.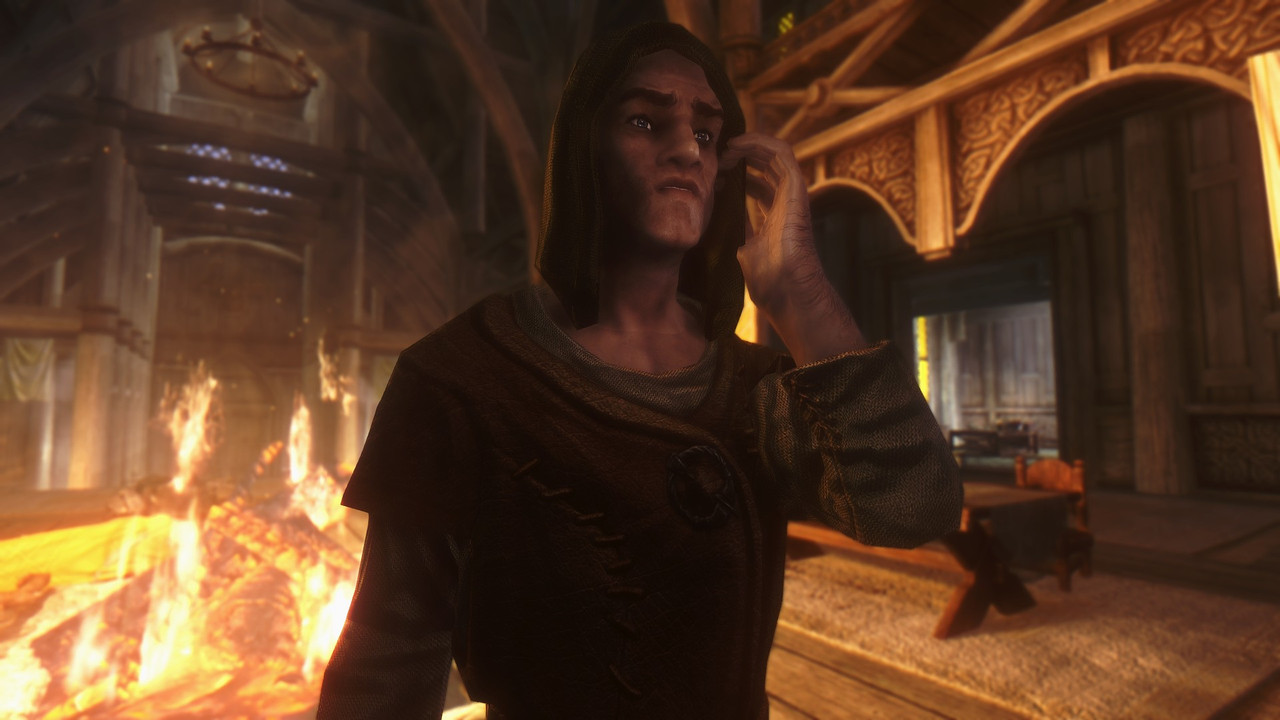 Irileth: We're having an important meeting it can wait.
Courier: Sorry but I was told to deliver this right away no matter what.
Jarl Balgruuf: Very well, let me see it.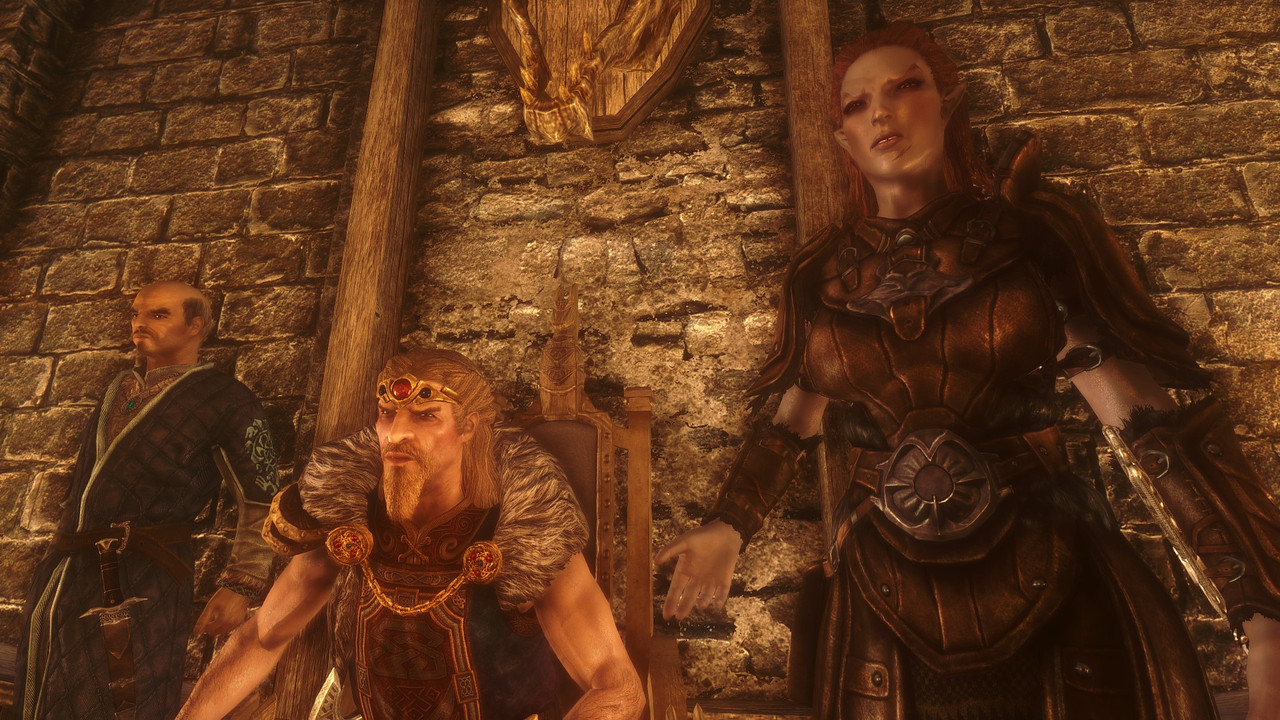 Courier: Oh its not for you, its for Ms.Heavy-Iron.
Emily: Me?
Courier: Its urgent, having to do with the orbs.
Jarl Balgruuf: Oh!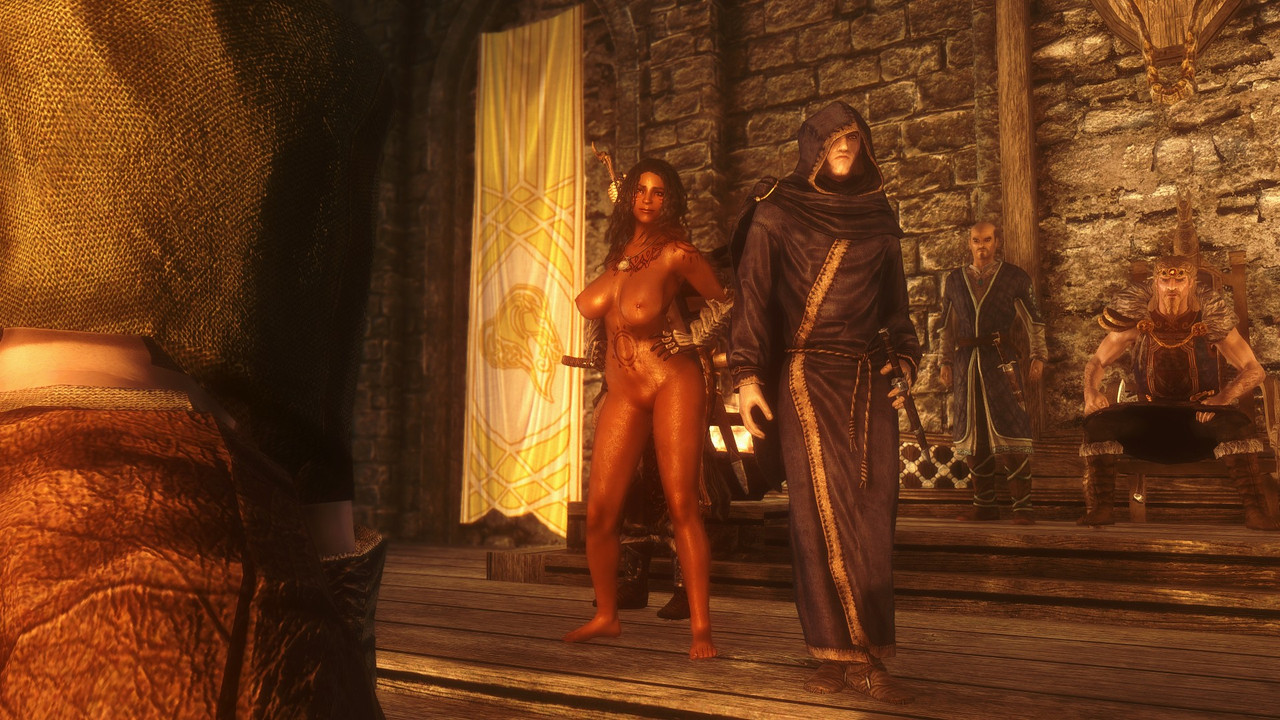 Emily: Let me see it please.
Courier: Here you are.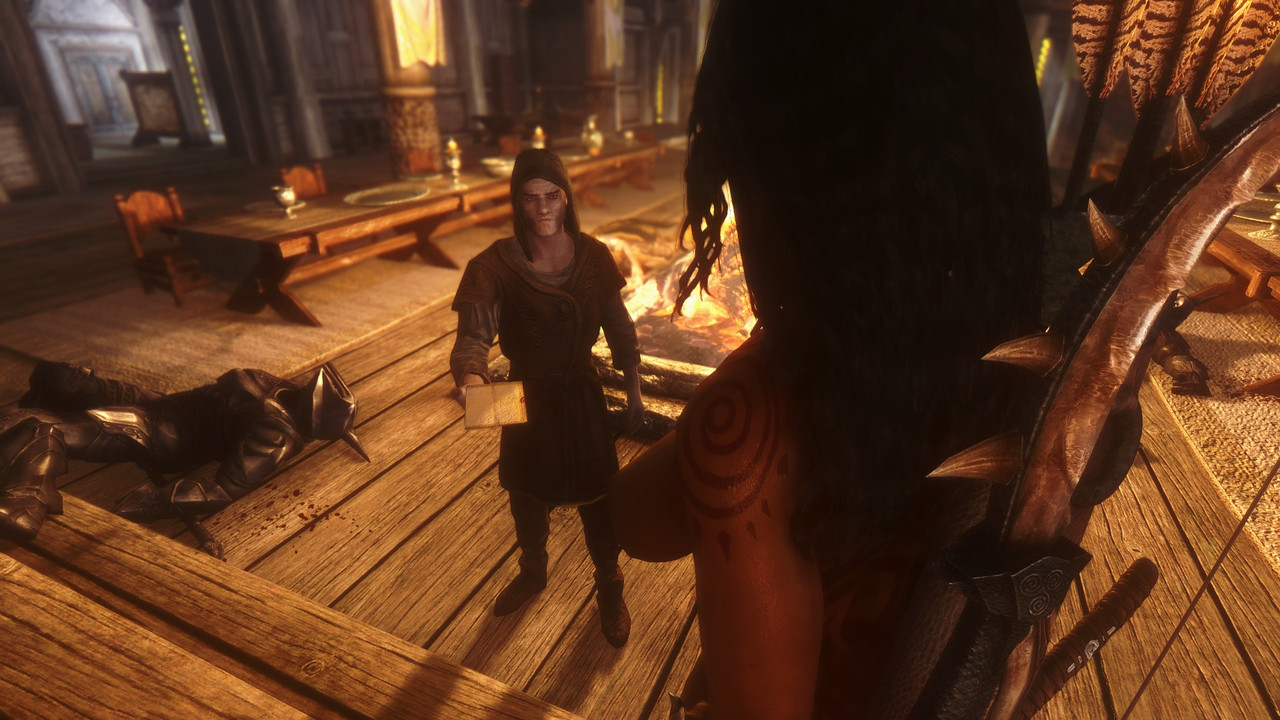 *Emily unfolds and reads letter*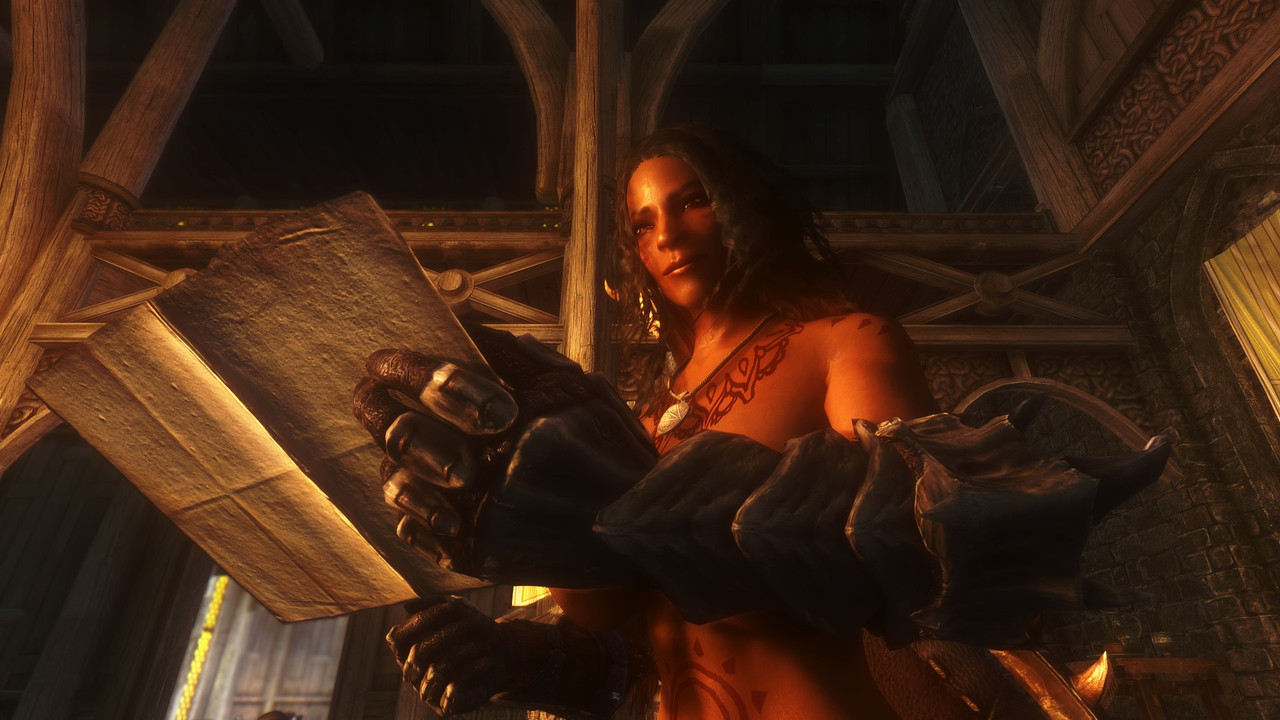 Jarl Balgruuf: Well?
Kodlak: What does it say?
Satsuki: is it good news.
Emily: its news.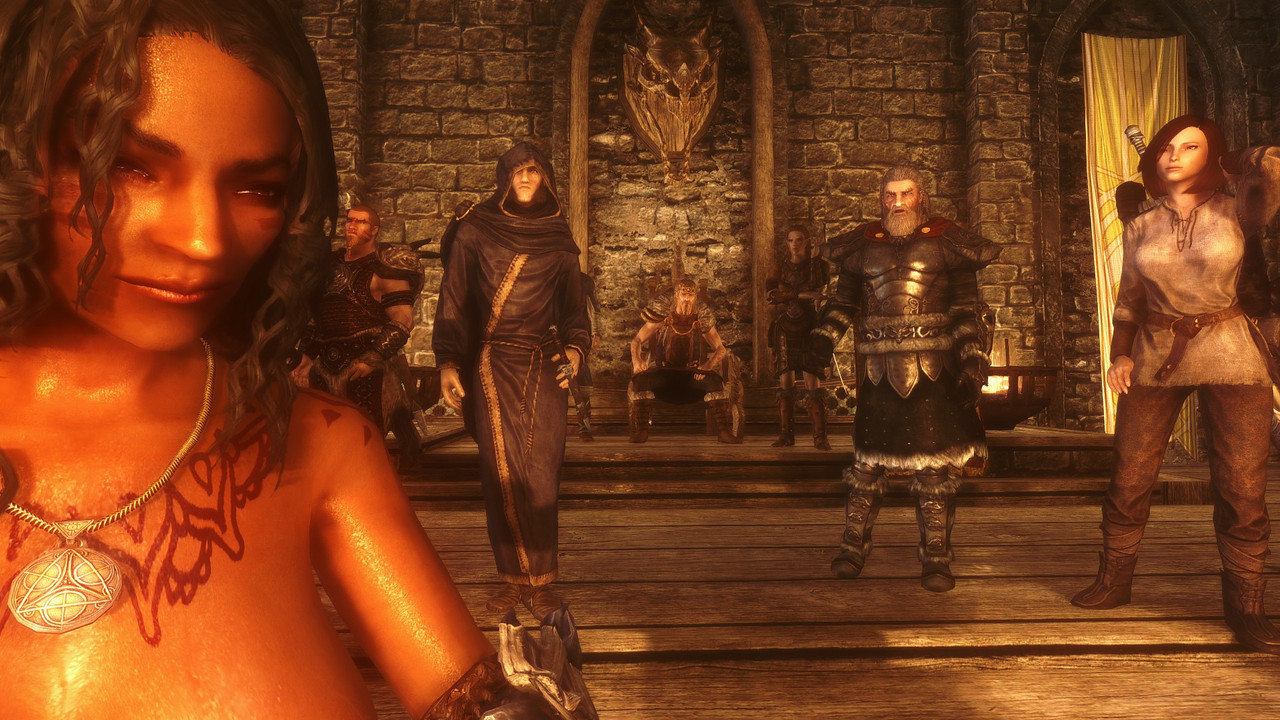 Emily: But not sure if its good, short summary, Jarl Balgruuf the orb will only reappear in the wind district, you have maybe a few hours before the second one appears so prepare. Satsuki, follow me, we're going on a trip.
Satsuki: Huh?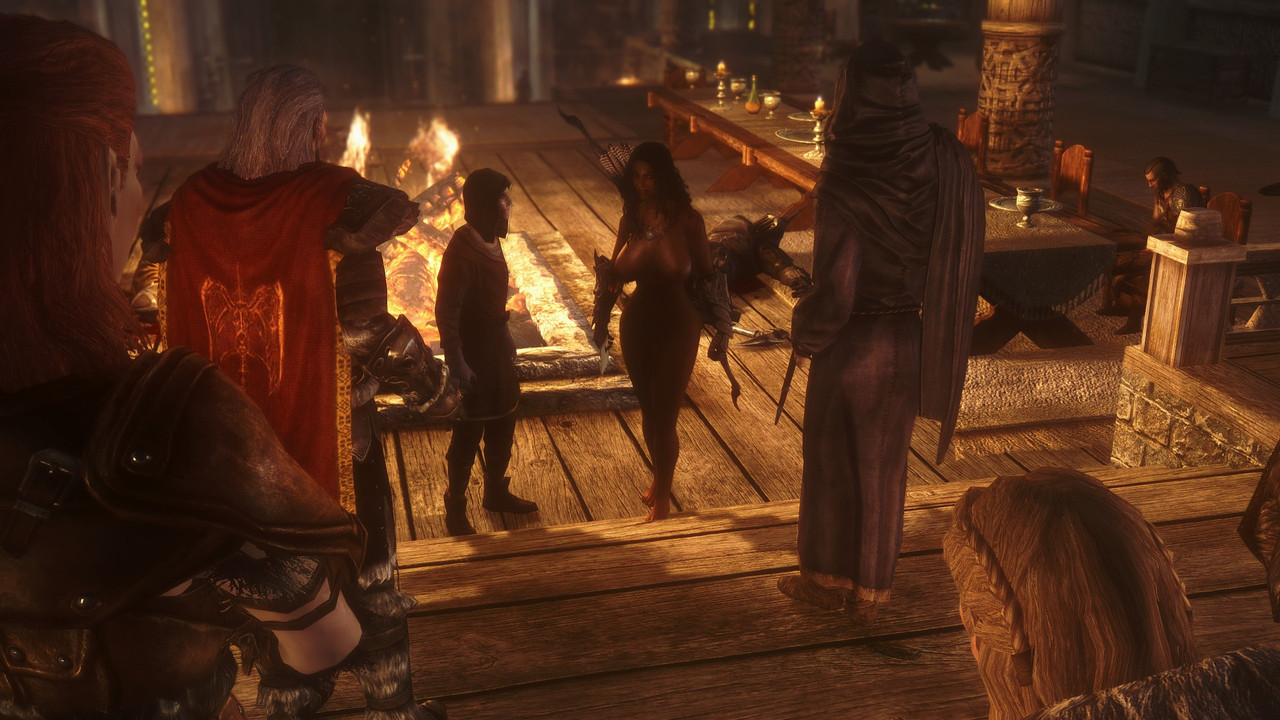 Emily: Hurry!
Satsuki: Wait!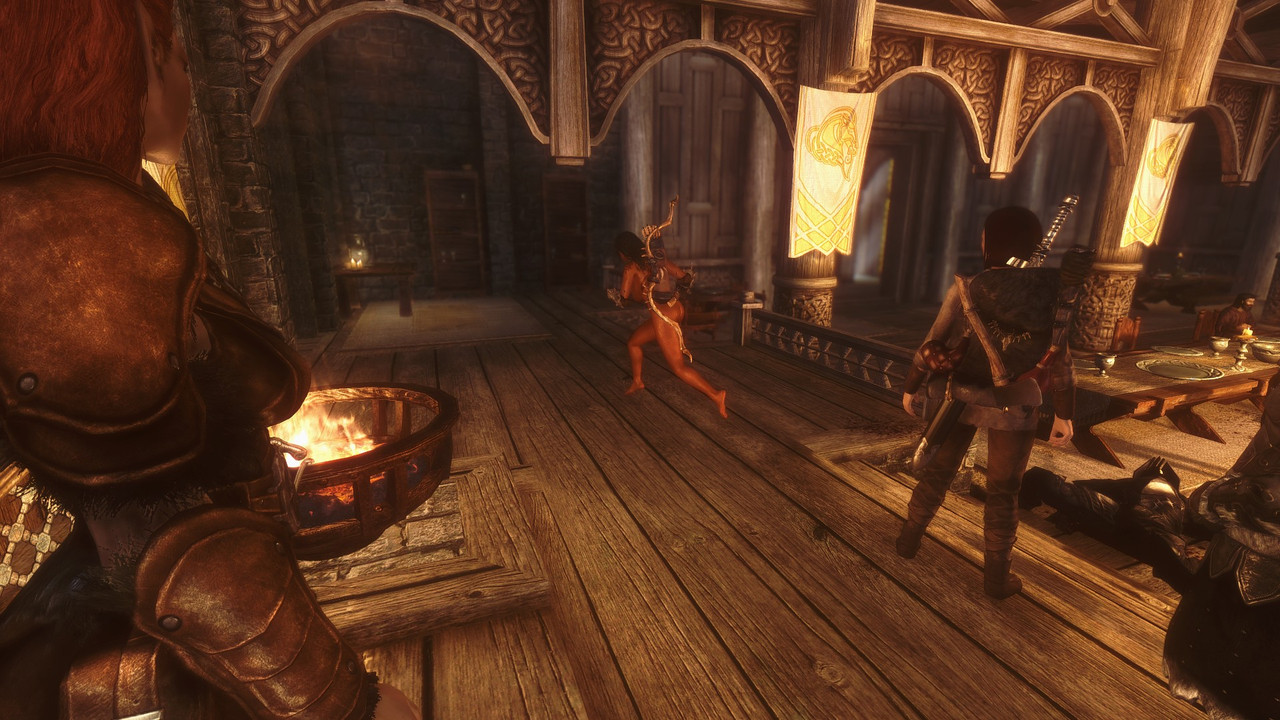 Satsuki: Emily what's going on!
Irileth: Should we let them go?
Jarl Balgruuf: If they are going to go stop stop these attacks let them go.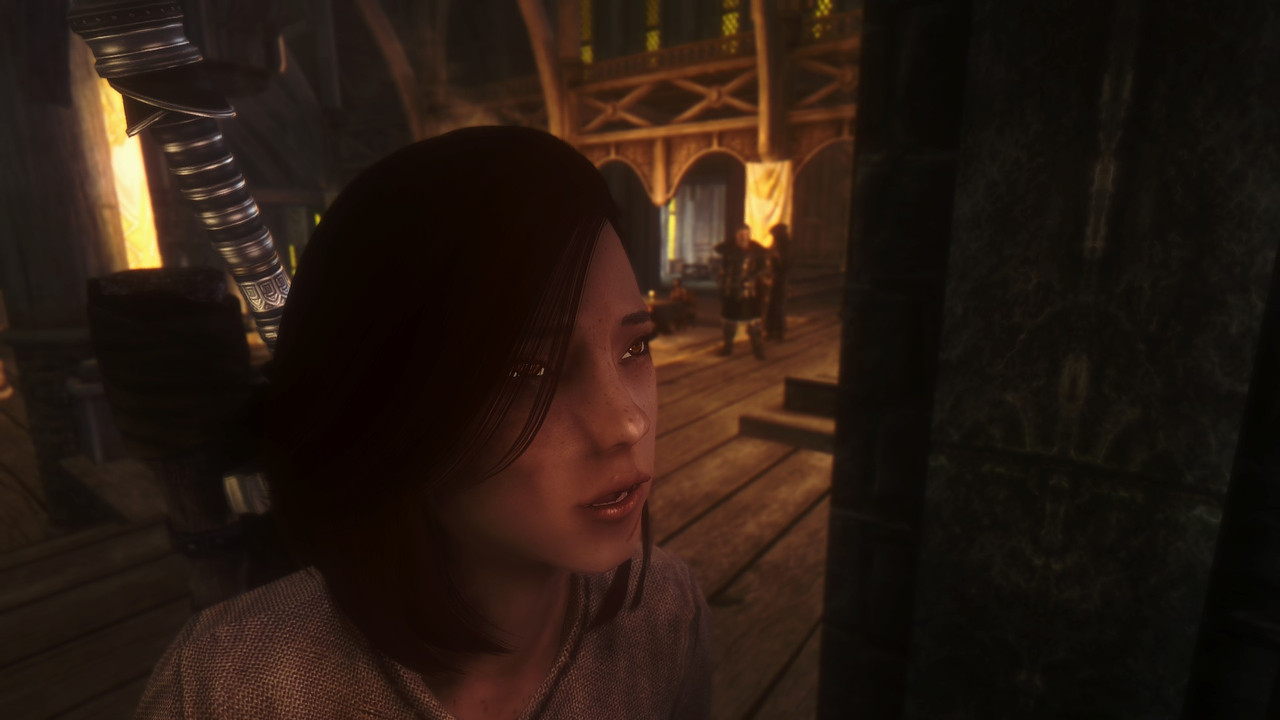 Jarl Balgruuf: For now we Prepare, Kodlak you go help the guards set up walls around the Wind District, we'll box them in. Hrongar you get the men ready.
Kodlak: Yes Sir.
Hrongar: On it.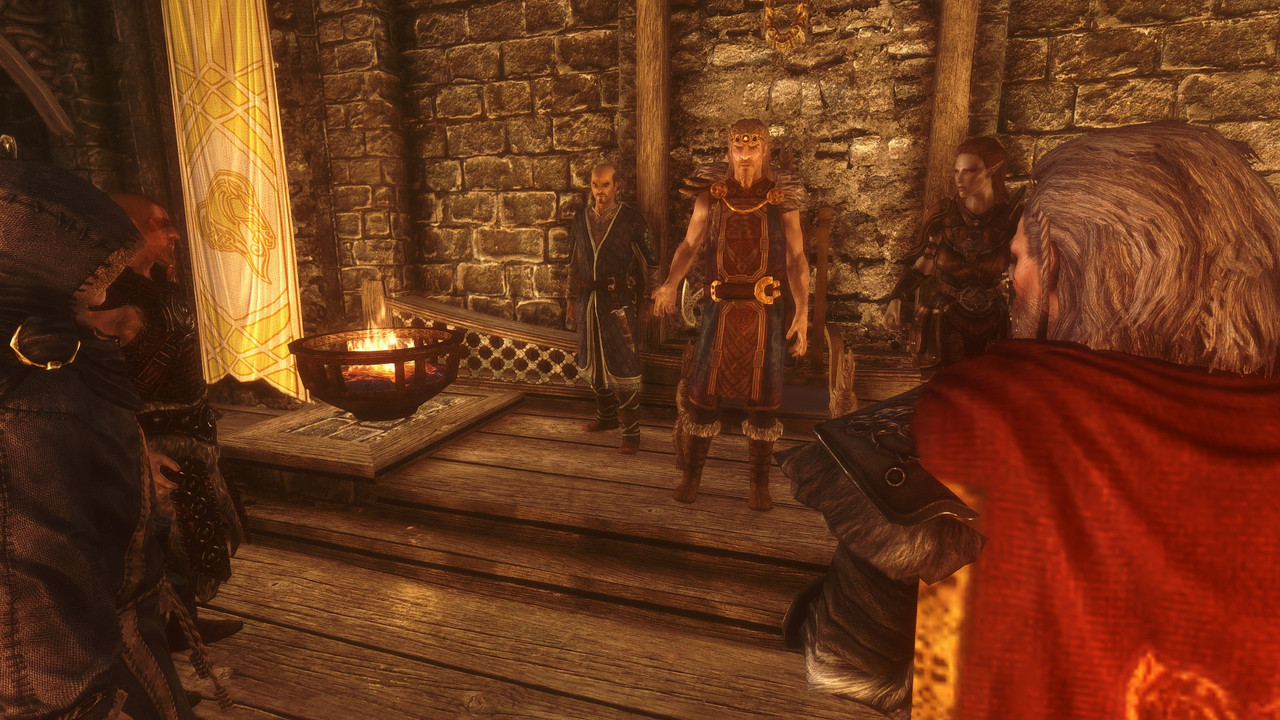 Jarl Balgruuf: and you.
Courier: Yes sir!
Jarl Balgruuf: Send word out to every bounty hunter, assassin, and mercanery in the area.


Jarl Balgruuf: 300 coin for every head of these warriors, get to it, Quicky!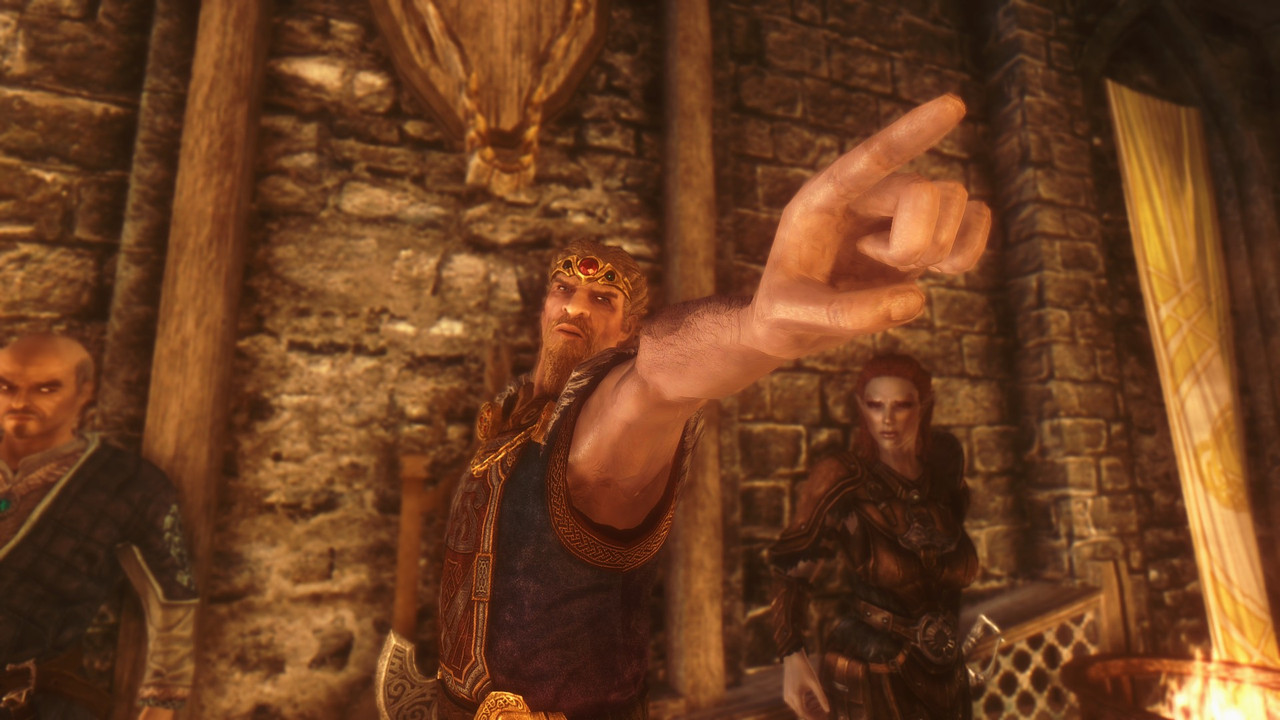 (Meanhile, Dragonsreach Porch)
Satsuki: Emily!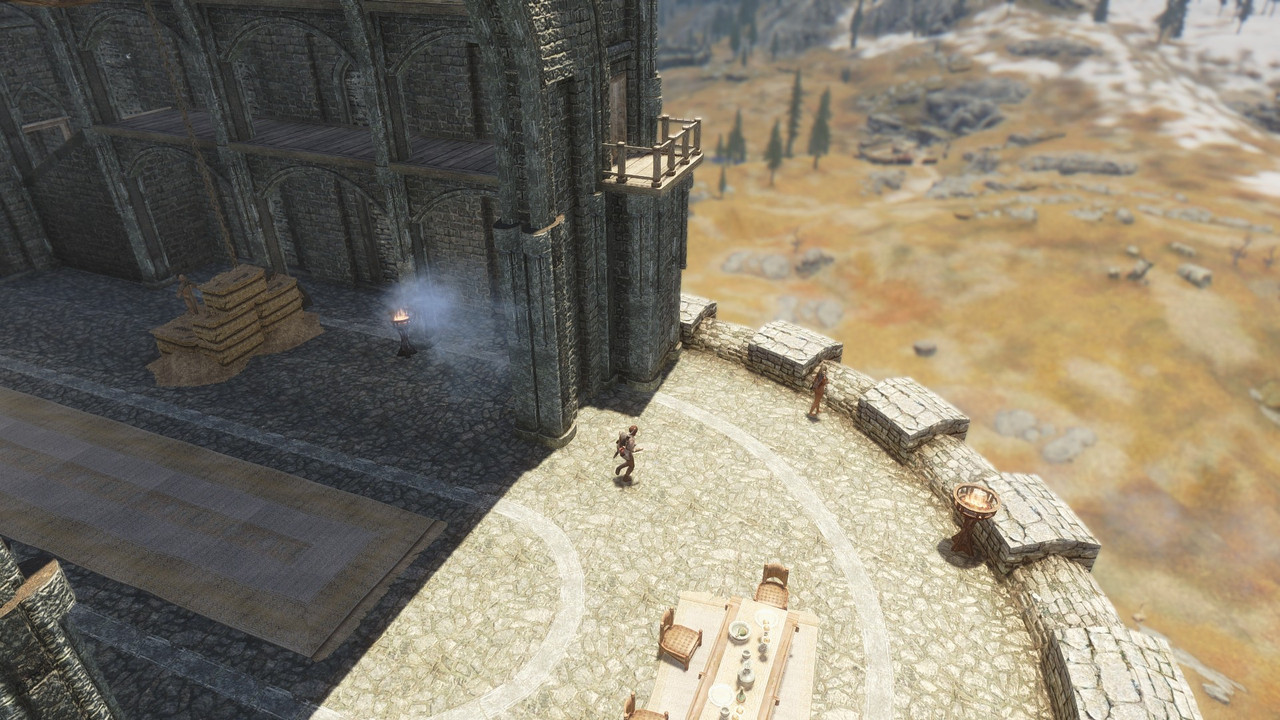 Satsuki: Emily what's going on, where are we going?
Emily: There.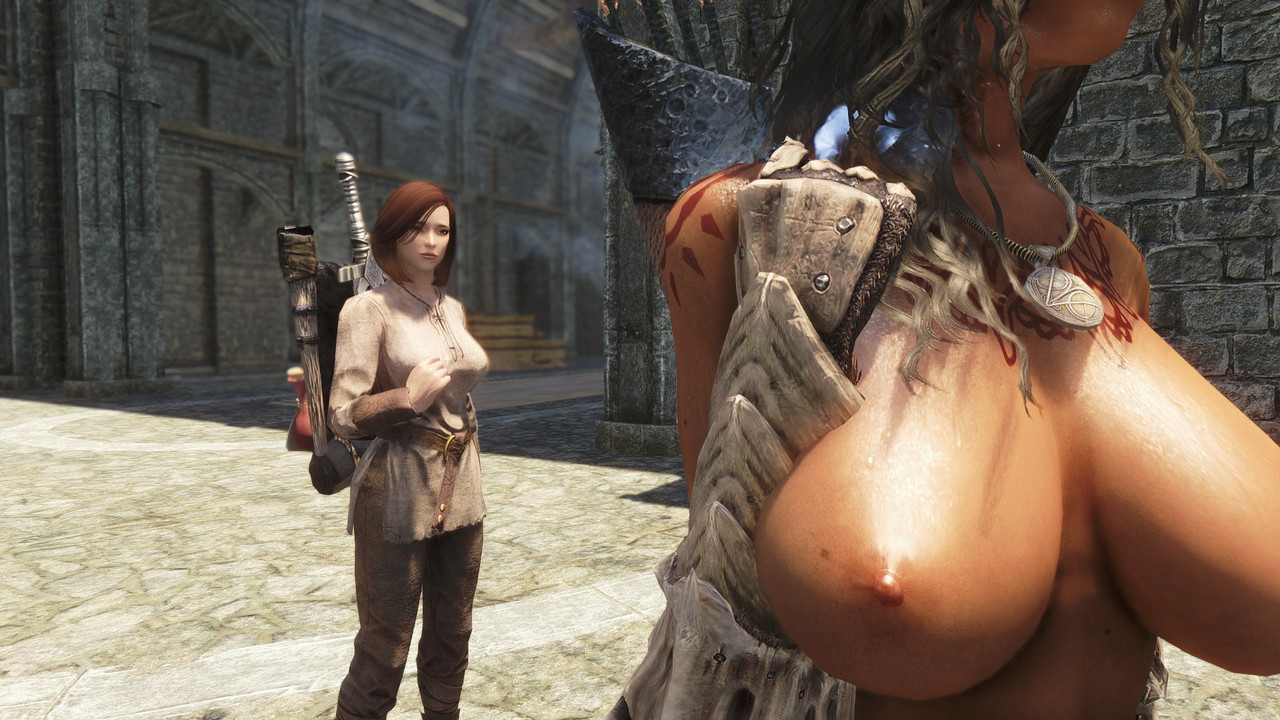 Satsuki: what that mansion? Why?
Emily: That's the Dovakiin's home.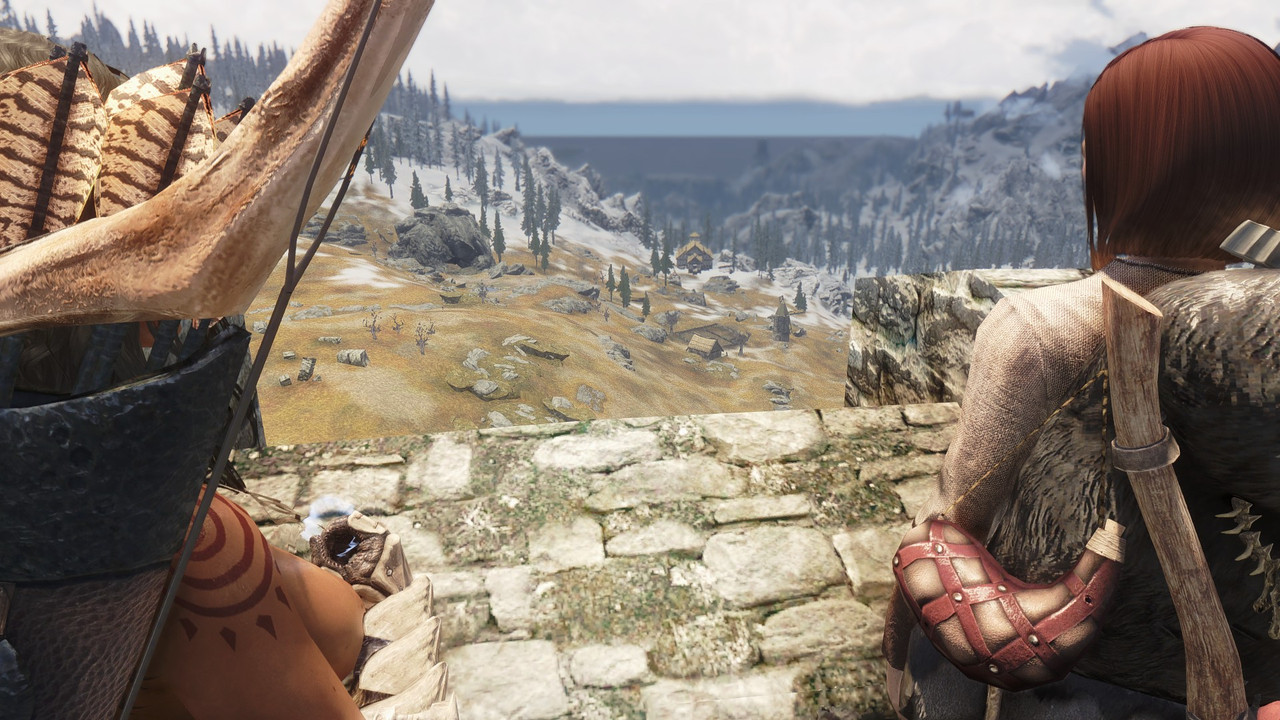 Emily: We need to pick up something from there, then stop by my house and grab something before we head to solitude.
Satsuki: So why are we up here then.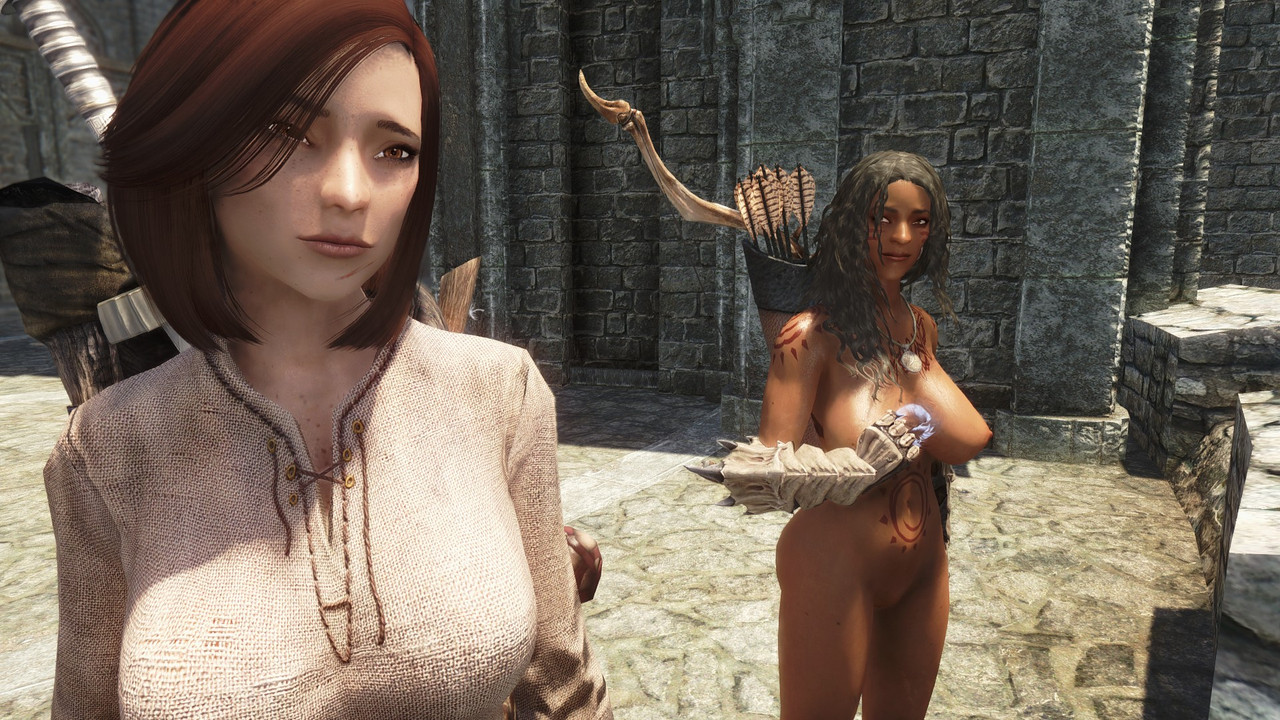 Emily: I'm gonna blink us there, my house, and then solitude.
Satsuki: Oh, you sure you can handle that.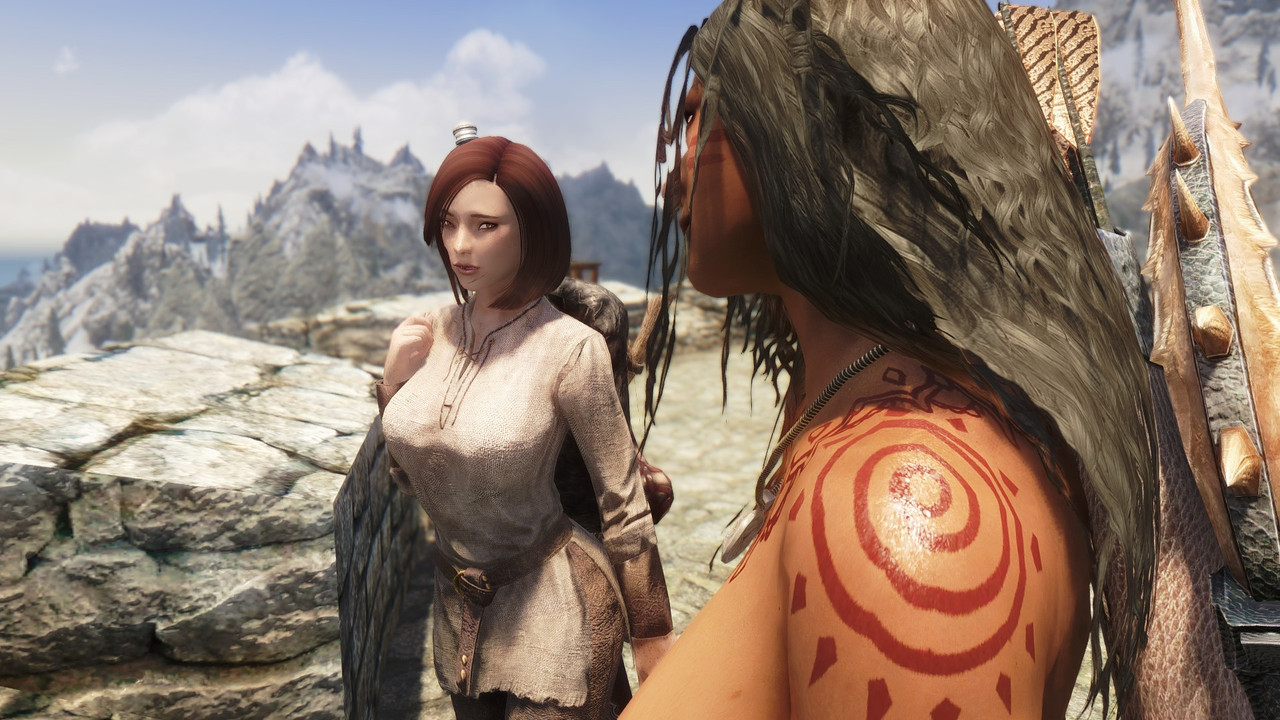 Emily: Sure….mostly.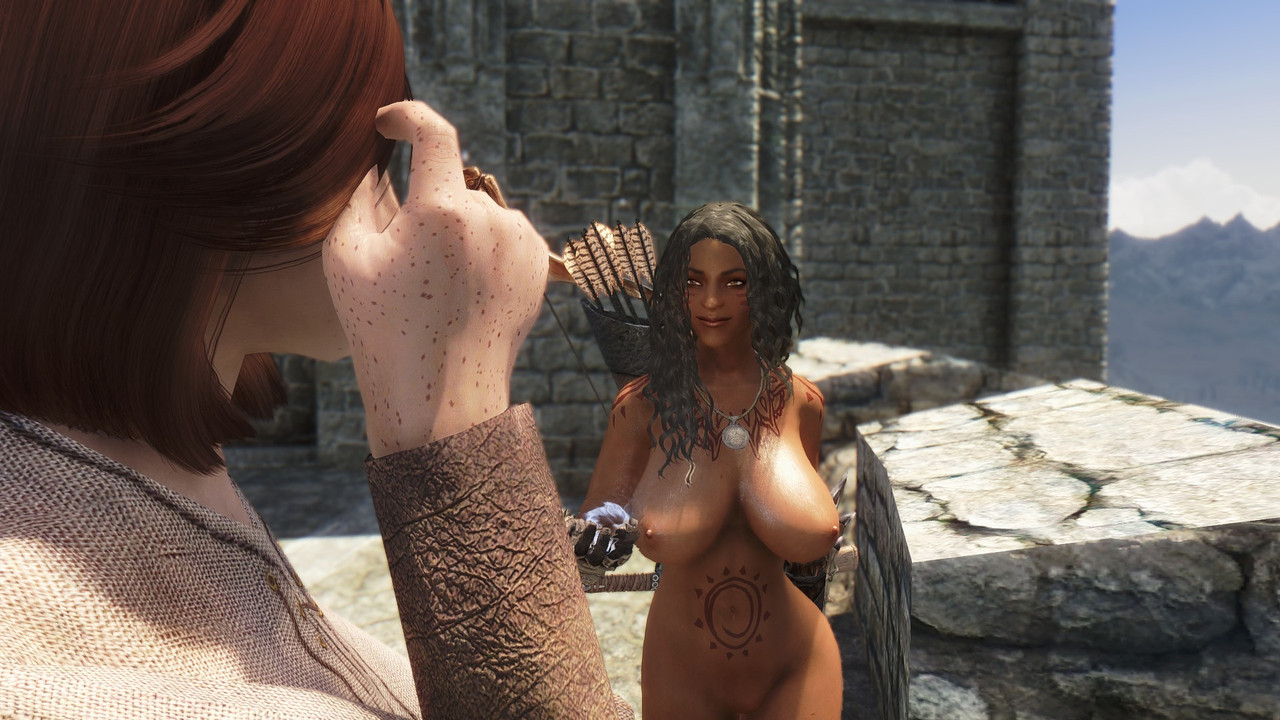 *grabs Satsuki's hand*
Emily: Now come on, we've got work to do.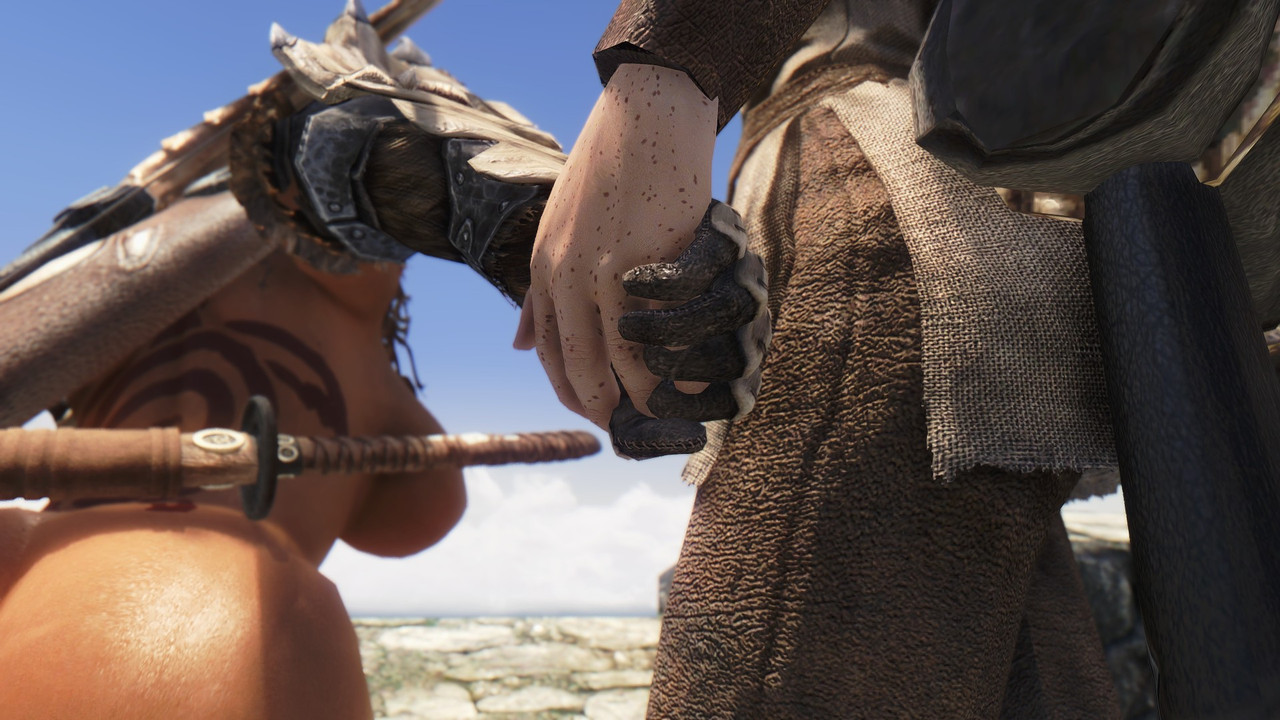 *Sound of wind Rushing*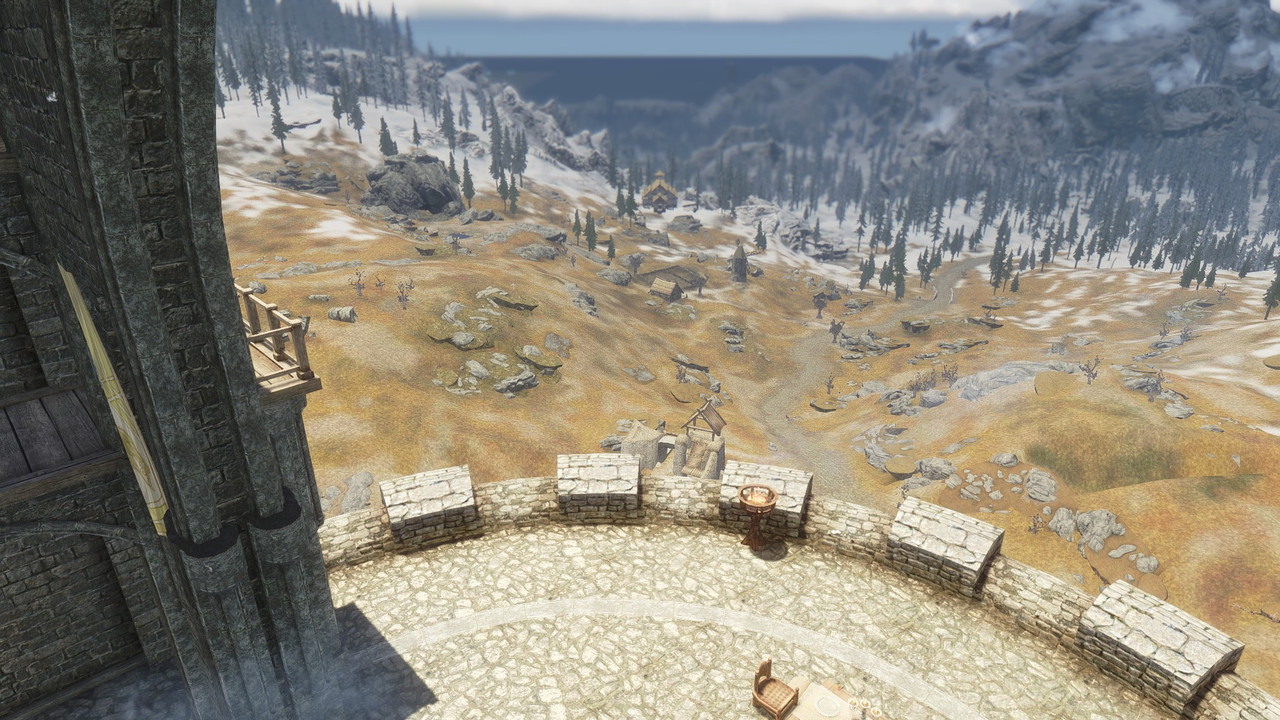 Part 1: https://www.loverslab.com/blogs/entry/6418-chapter-48-invasion-13/
Part 3: https://www.loverslab.com/blogs/entry/6473-chapter-48-invasion-33/