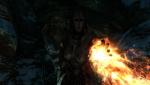 Bandit: Ah you little whore! That burns!
Leandra: It should! Hahaha!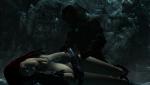 Bandit: Not so tough now are you? Hahaha!
Leandra: No please stop...
Bandit: Stop? No I'll cum in you!
Leandra: What? No you bastard! Don't you dare...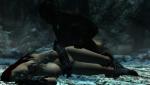 Bandit: Nghh! Now that was good. You know what? I think I'll let you go.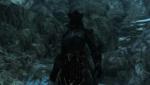 This bastard will pay for what he did to me.
Bandit: Now more! I yield!
Leandra: Do you now? First I'll tie you up and then I'll see what I will do to you...
Leandra Hmmm what shall I do?
Bandit: Please don't do anything that will hurt me.
Leandra: No. I think you will enjoy this just as much as I will.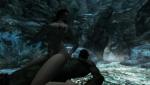 Leandra: Now that's - hmpf - that's better don't you think?
Bandit: No please stop it! I'm sorry!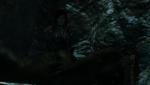 Leandra: Are you now? Well I think I'm gonna leave you here.
Bandit: Thank you for your kindness.
Leandra: I didn't finish my sentence scum! I'll leave you here to bleed out like a pig.
Bandit: No pl- aagh!
Now I had my revenge
So that was my first blog. I hope you enjoyed it and feel free to comment