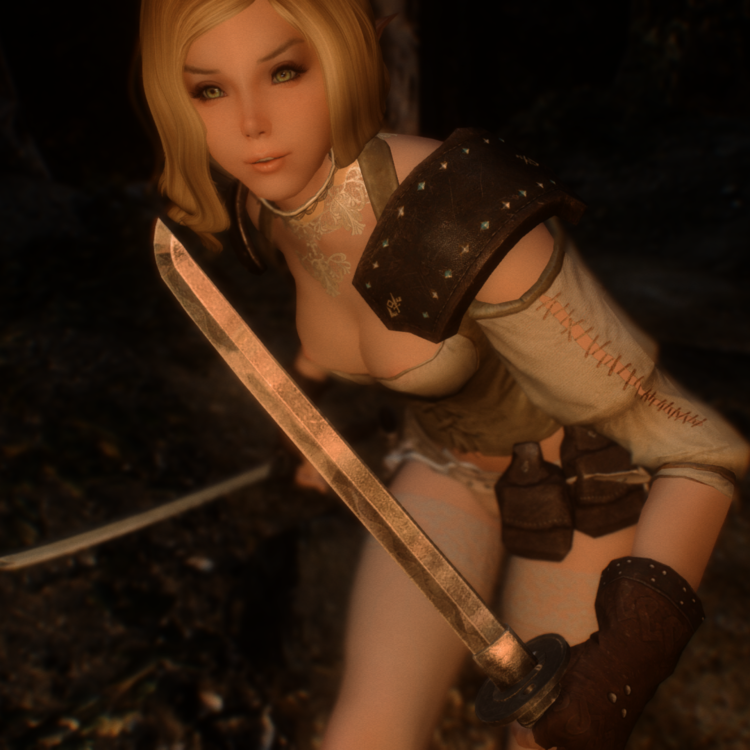 Caede Set 14: Champion of Dibella: The Rapture
Caede continues her quest to get the Book of Love
After Her brief break at the shrine near Markarth, she's about to resume her journey.
But Suddently she heard a voice...
a voice so deep and beautiful, she immediately understood the gravity of what she's about to hear.
[Warning, This Set is frikin Huge give it a few minutes to load, and especially if you open the animated scenes spoiler]
Caede: Okay i've wasted enough time
i need to hurry up and at least reach falkreath before nightfall and stay the night
to continue my journey come morning.
Caede: i'll just offer my prayers for a safe journey.
*Caede Approaches the Shrine and hears a voice*
Dibella: Heed me childe
Thou shall purge Dremora presence from the lands of Skyrim and beyond, spare naught.
The wicked shall pay for desecrating our Sanctum and our flesh.
I bestow upon thee the title of Valkyrie, my champion of beauty and love.
Thou shalt cleanse the unclean and enlighten the worthy.
Thy power shall take form upon belief in thee.
Caede: I'm honored my Goddess!
I will not disappoint you, with your blessing i shall do as you bid.
Wait... wait.. how do i use the power again ... ?
Umm... D..Dibella... ? what was it again about power...belief...what ?
Fuck.... >_<"
Caede: okay i got this....
Caede: No way i'm getting these boots wet
Normal Sex Version
Animated Sex Version
Bonus Teaser