(Whiterun)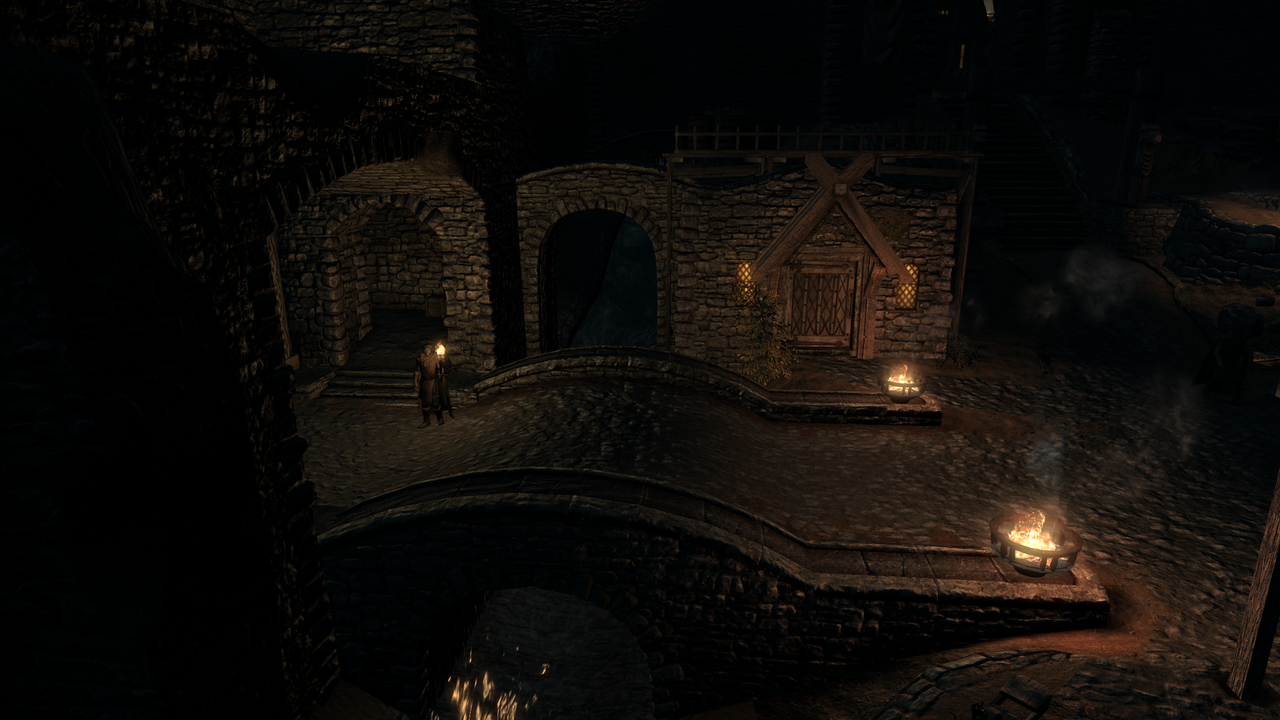 Whiterun Guard: Cousins out fighting dragons, and what do i get, guard duty, what's so fun about guard duty.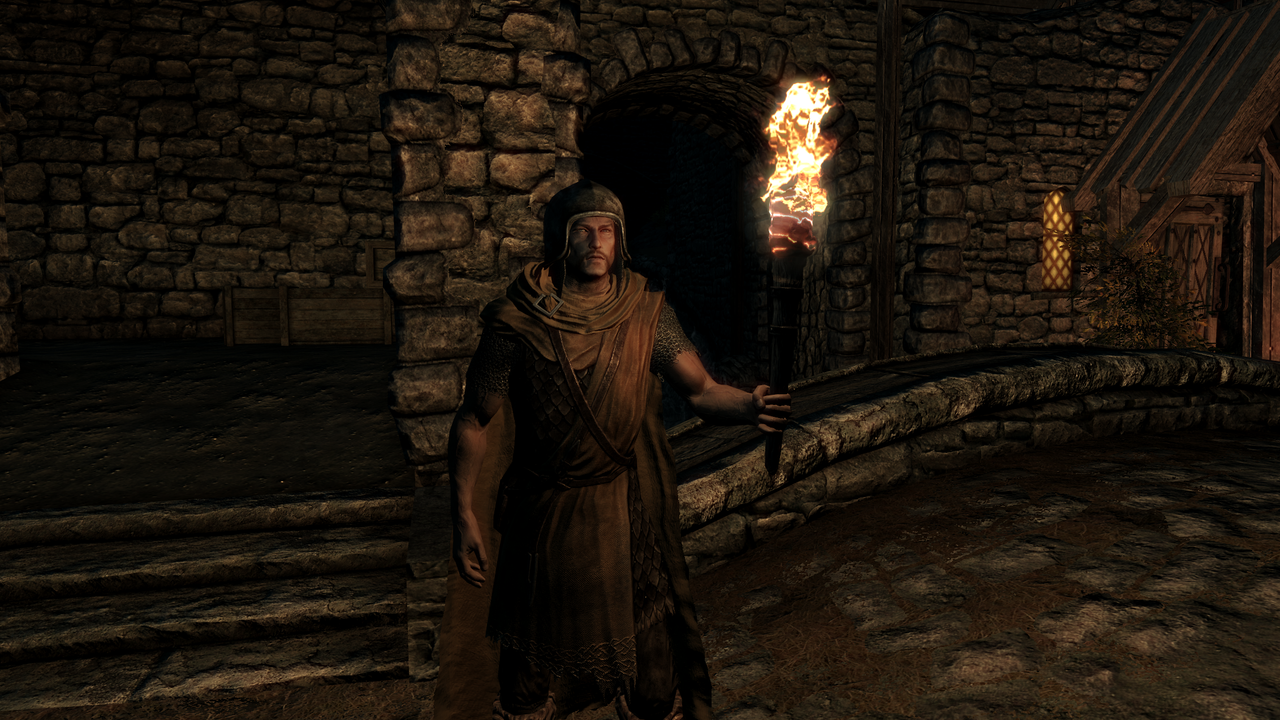 Whiterun Guard: What i'd give to be the guard in rokistead, at least they had a dragon attack, what happens around here, nothing, i just stand around and drink.
(Gate Opens)
Voice: Excuse me.
Whiterun Guard: Let me guess, someone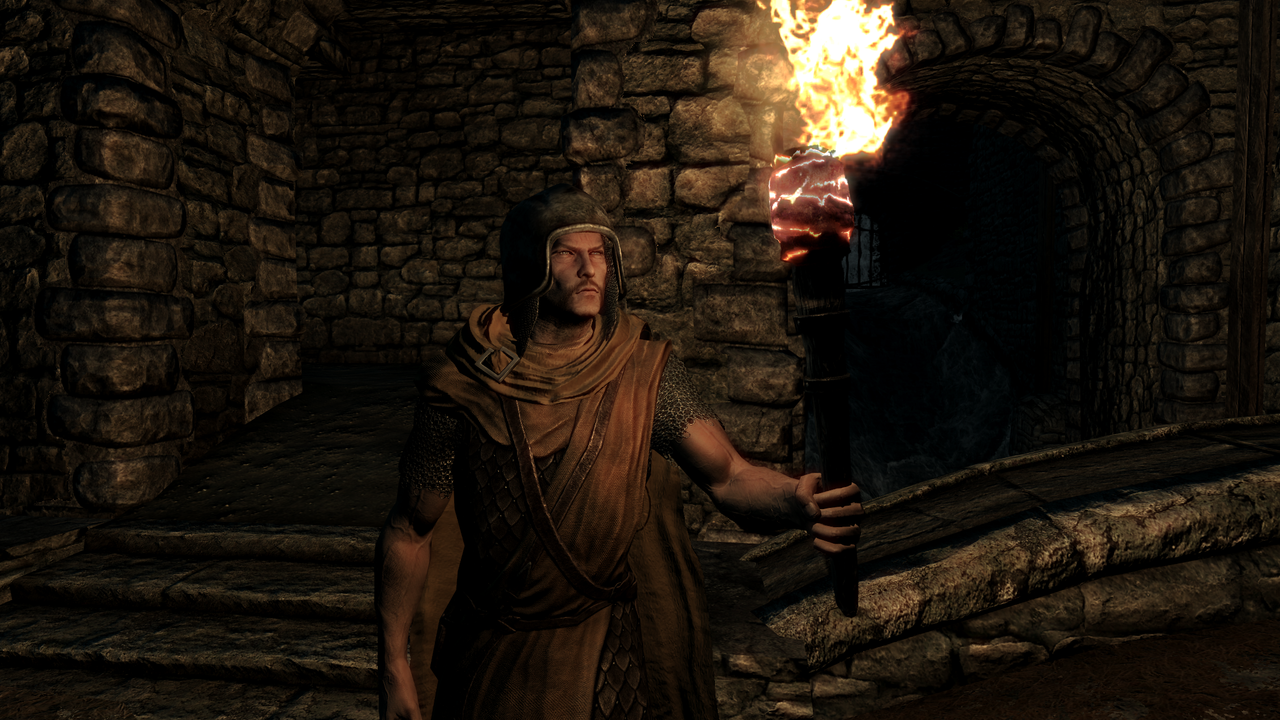 Whiterun: Stole your....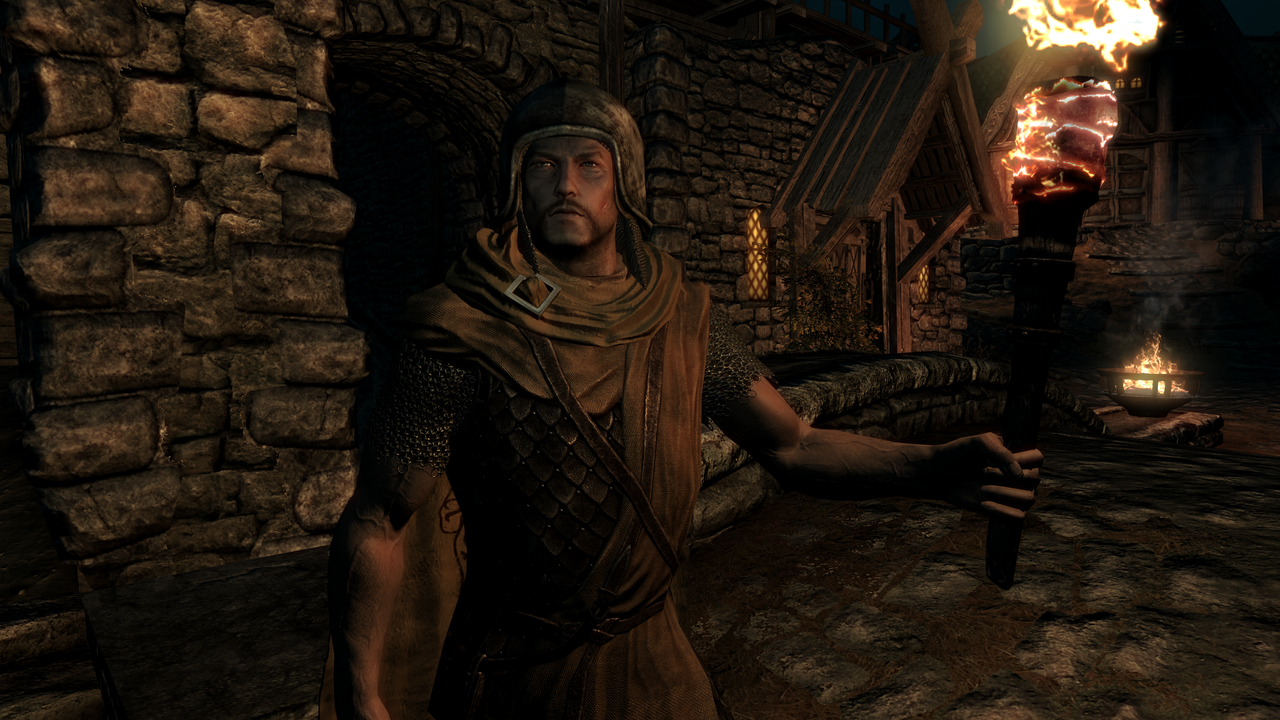 Whiterun Guard: Sweet.....Rolls.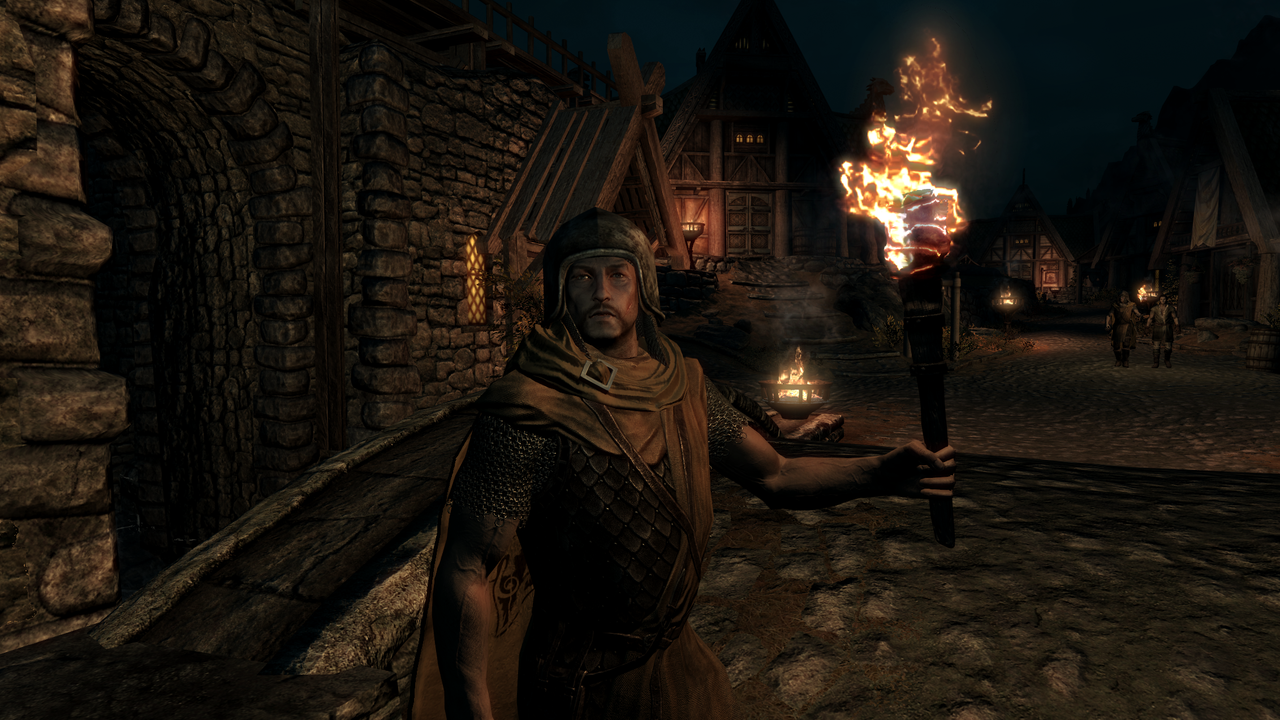 Woman: I'm looking for the Bannered Mare, would you happen to know where it is?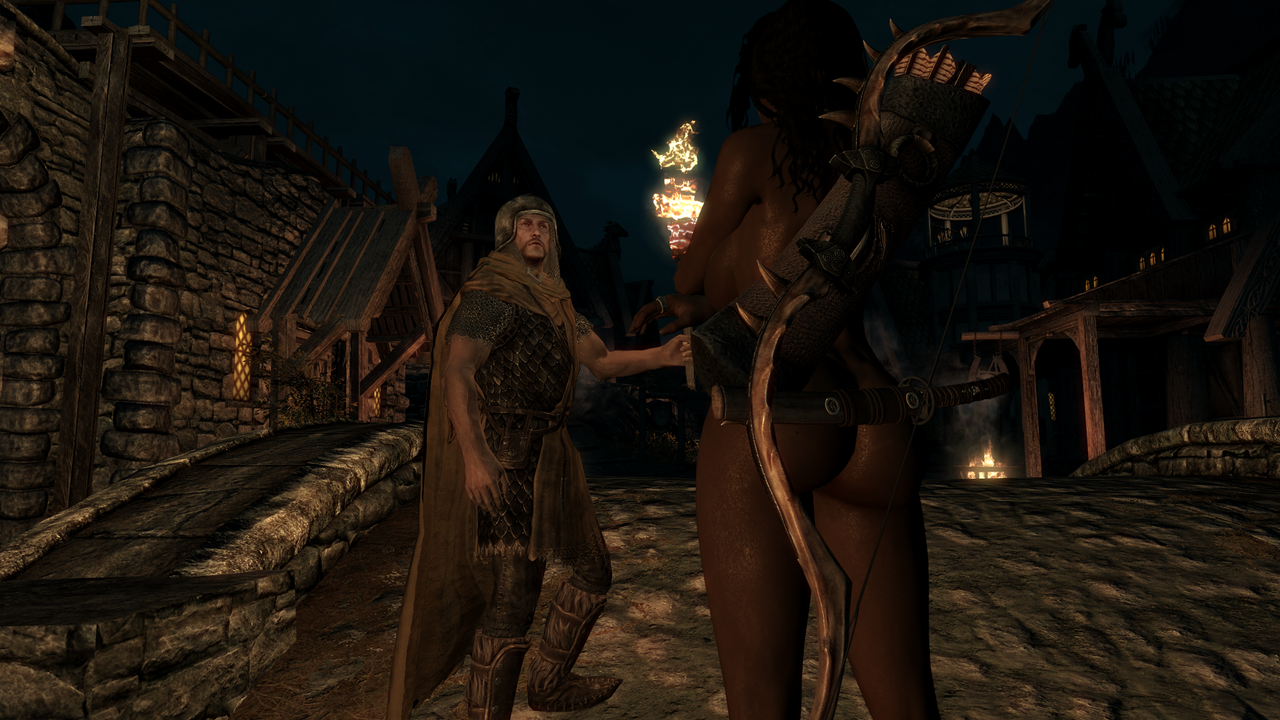 Whiterun Guard: Down the road Ms, you can't miss it.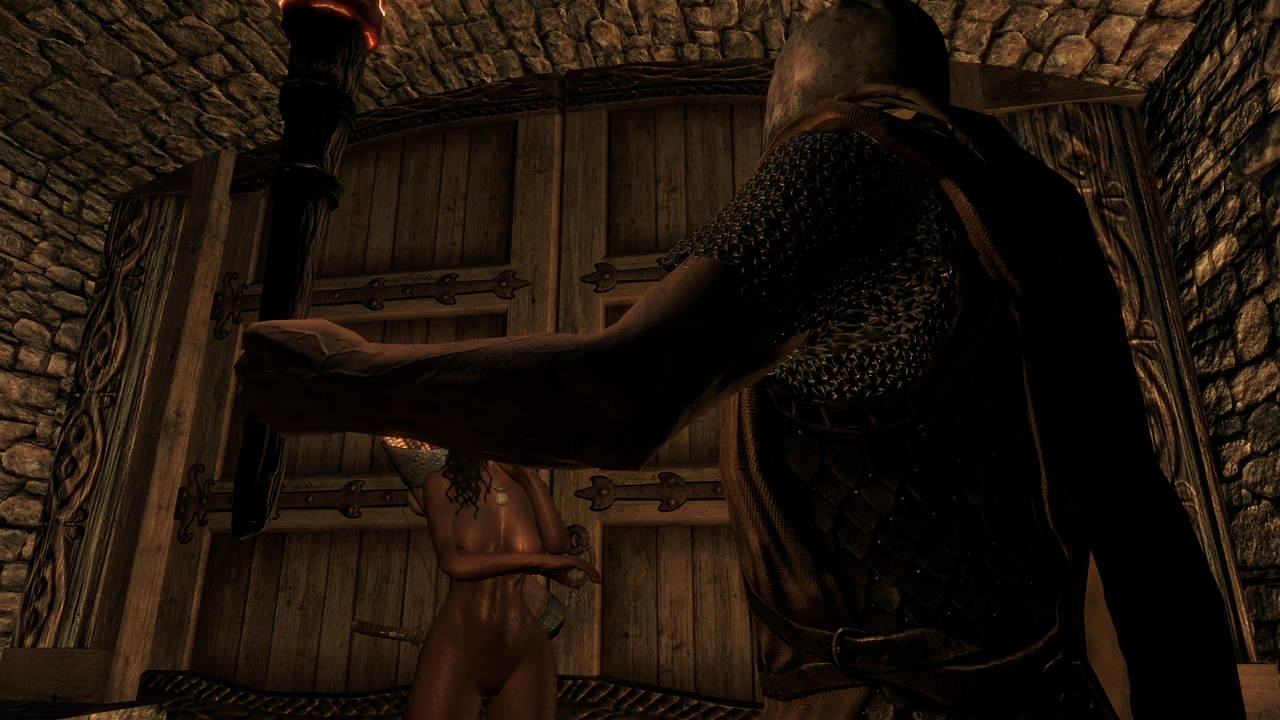 Woman: Thank you very much.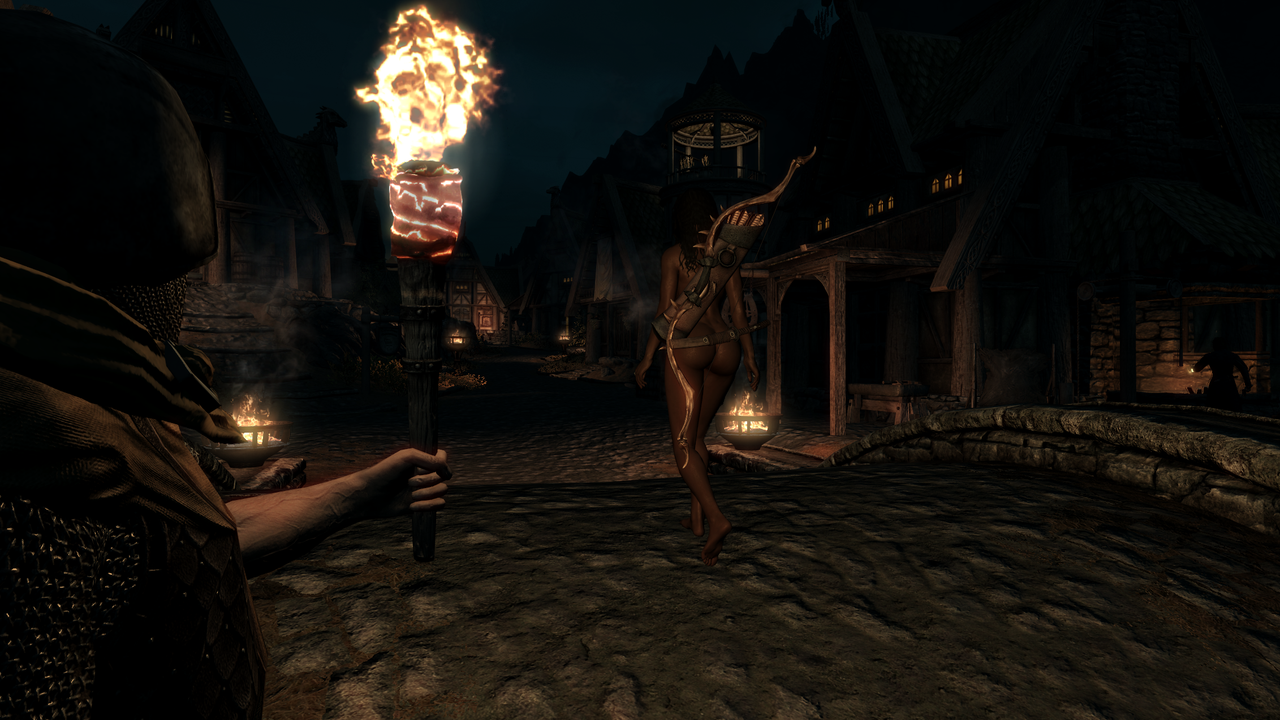 Whiterun Guard:.......i'm not sure if i should keep drinking......or stay on guard duty permanently.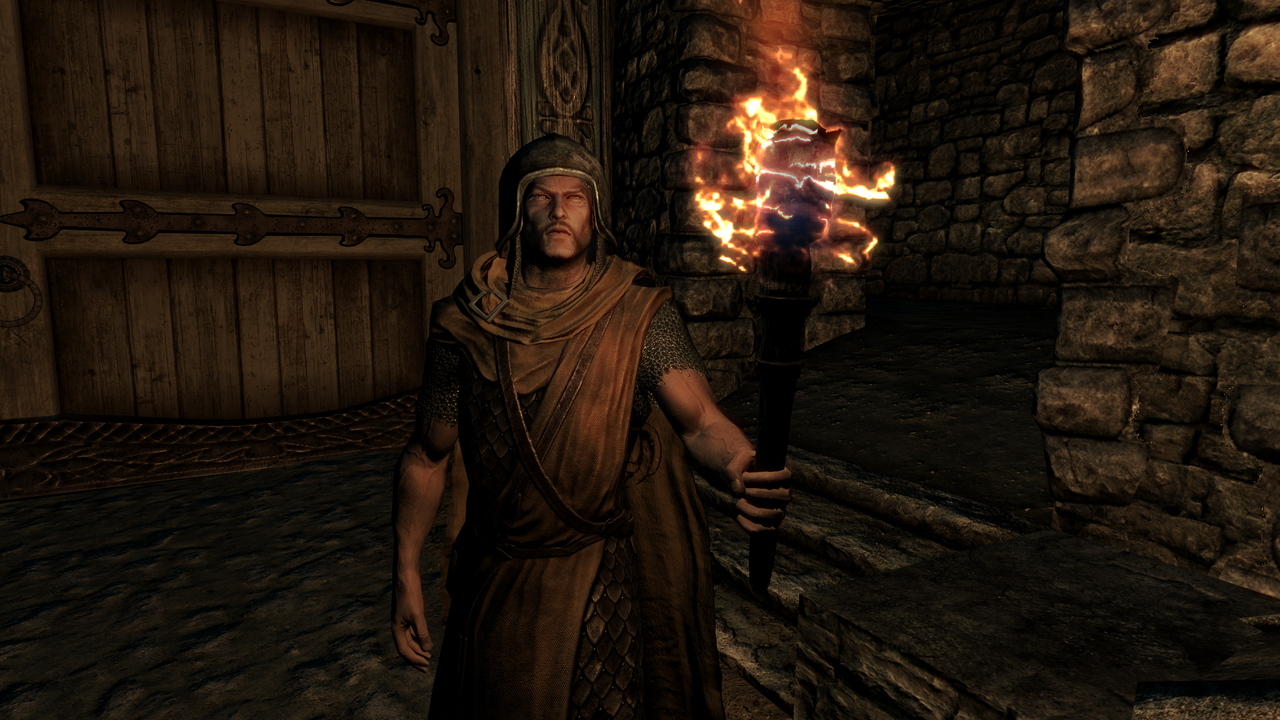 Woman: Just down the road then.
Whiterun Guard: Need Supplies, see belathor at his shop, sleazy little man, but he has good stock.
Woman: That's a dick thing to say.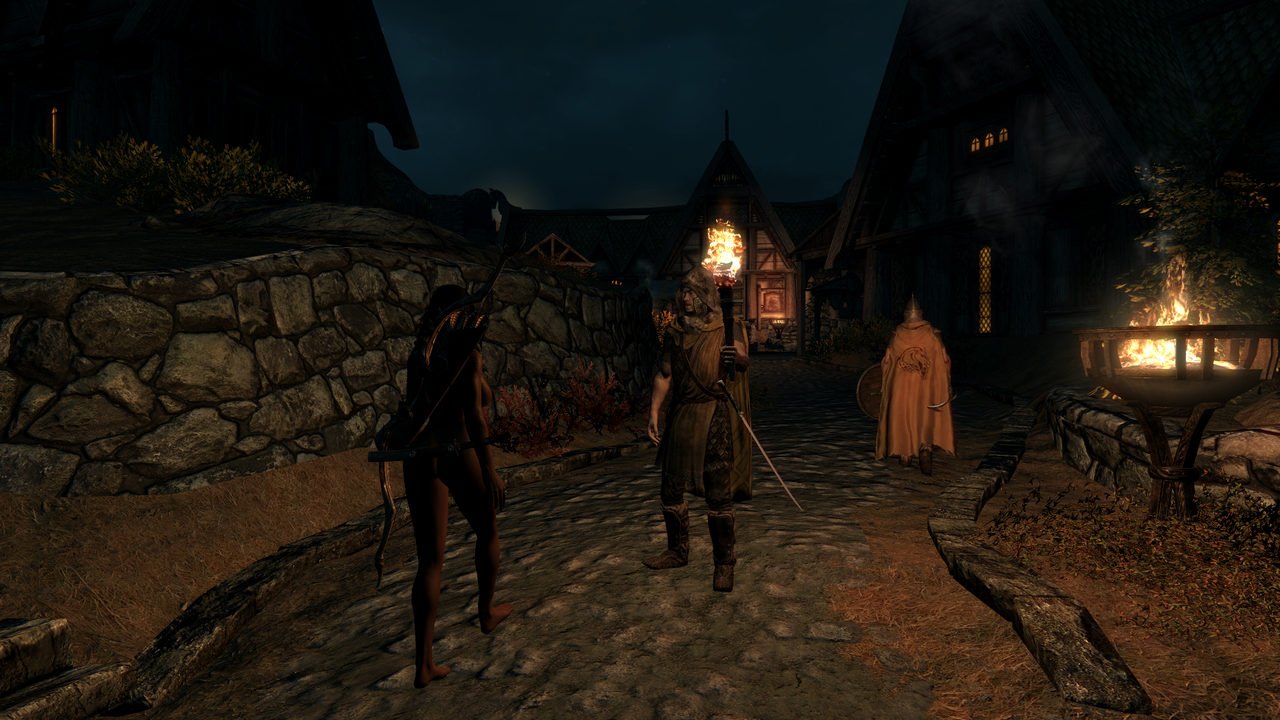 Woman: oh this place is nice, hope the beds are warm.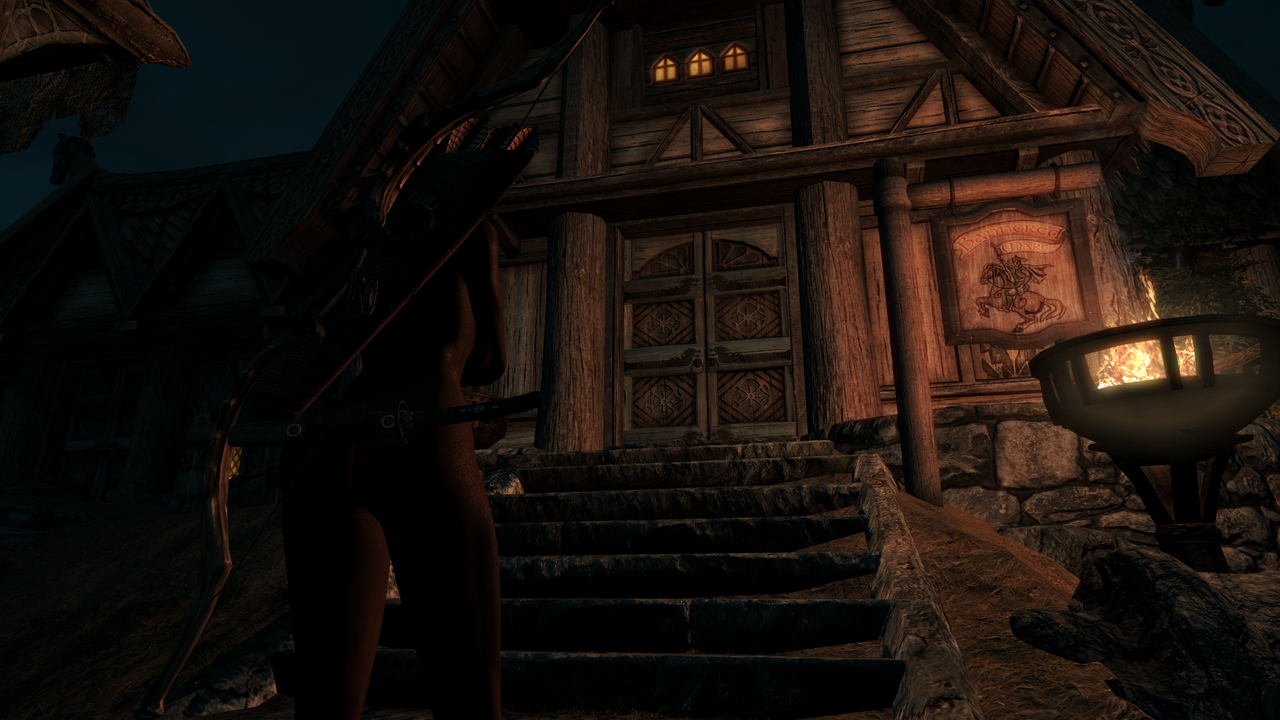 Woman: oh this place is nice.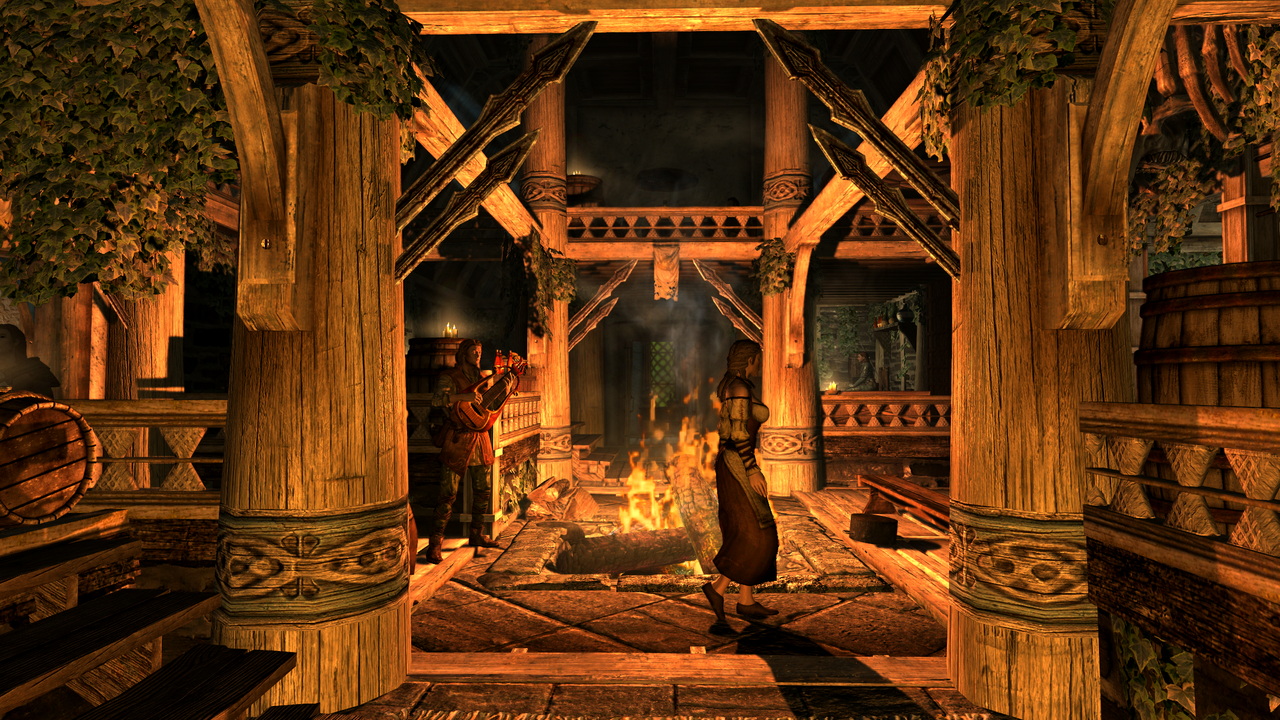 Woman: good place to stay.
(Sam in corner)Sam: Wow, i should have brought Molag Bol, he'd love to see this.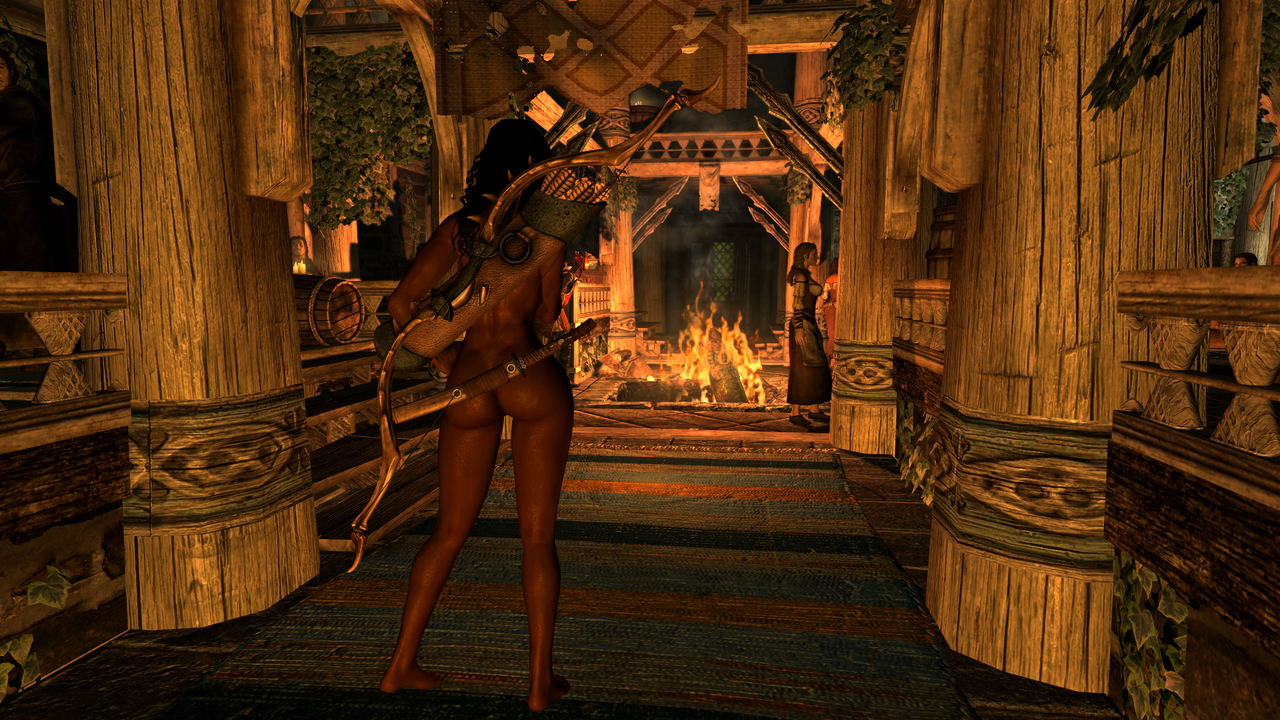 Hulda: You there, naked woman, what you do think you are doing?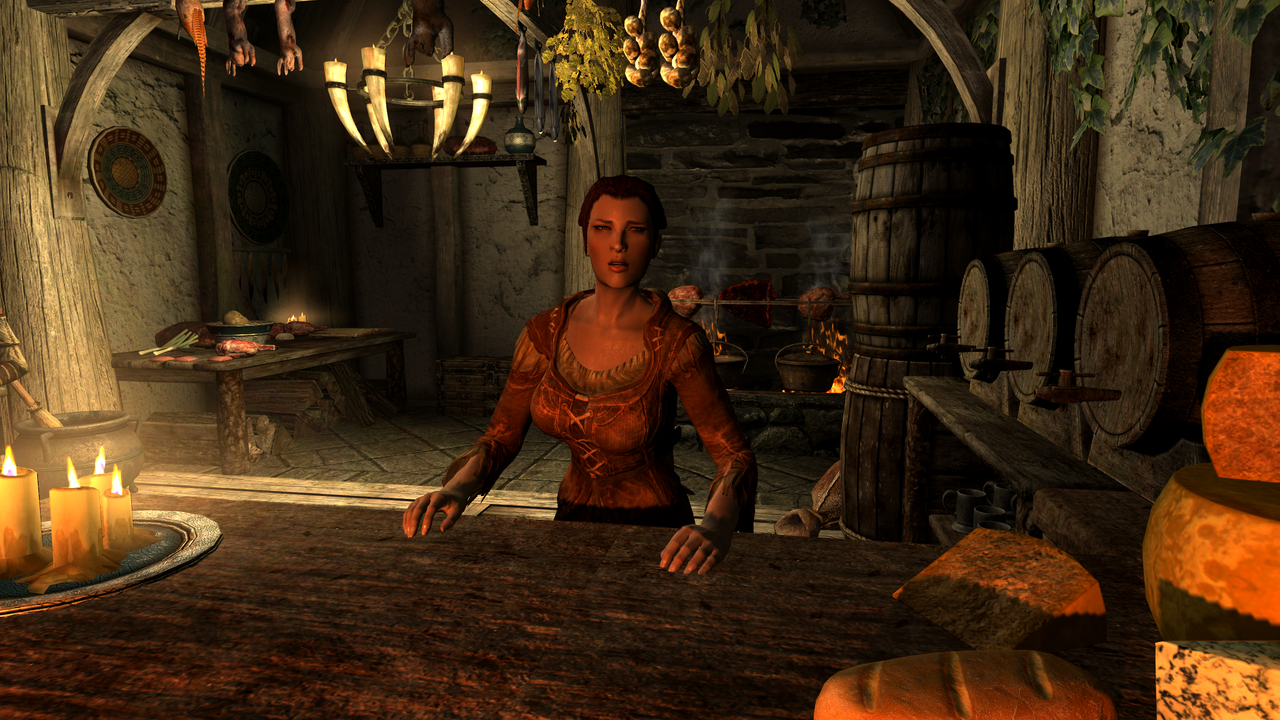 Woman: hello, i'm here to rent a room.
Hulda: That's fine, but we prefer most of our customers to be clothed.
Woman: Its not like the nudity is hurting anyone, right?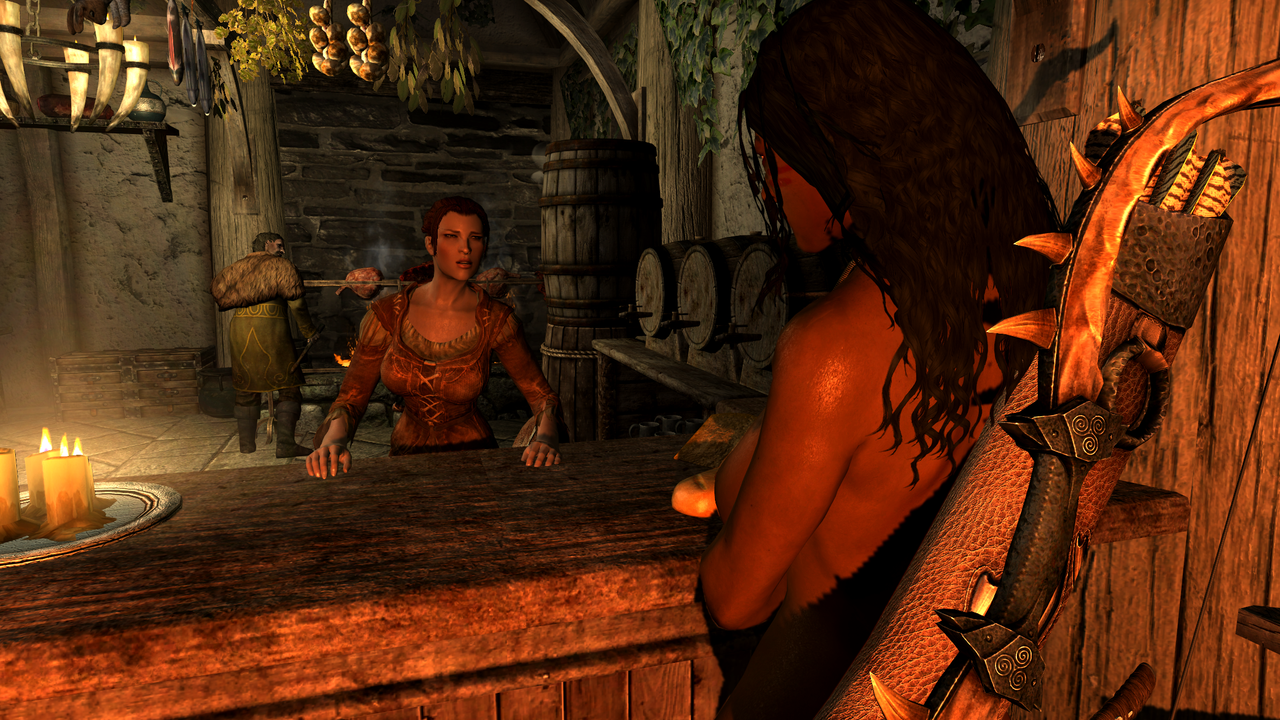 Hulda: No i suppose not.
(Lucia in background) Lucia: my eyes hurt.
Woman: great, heres my payment, i'm gonna go relax by the fire.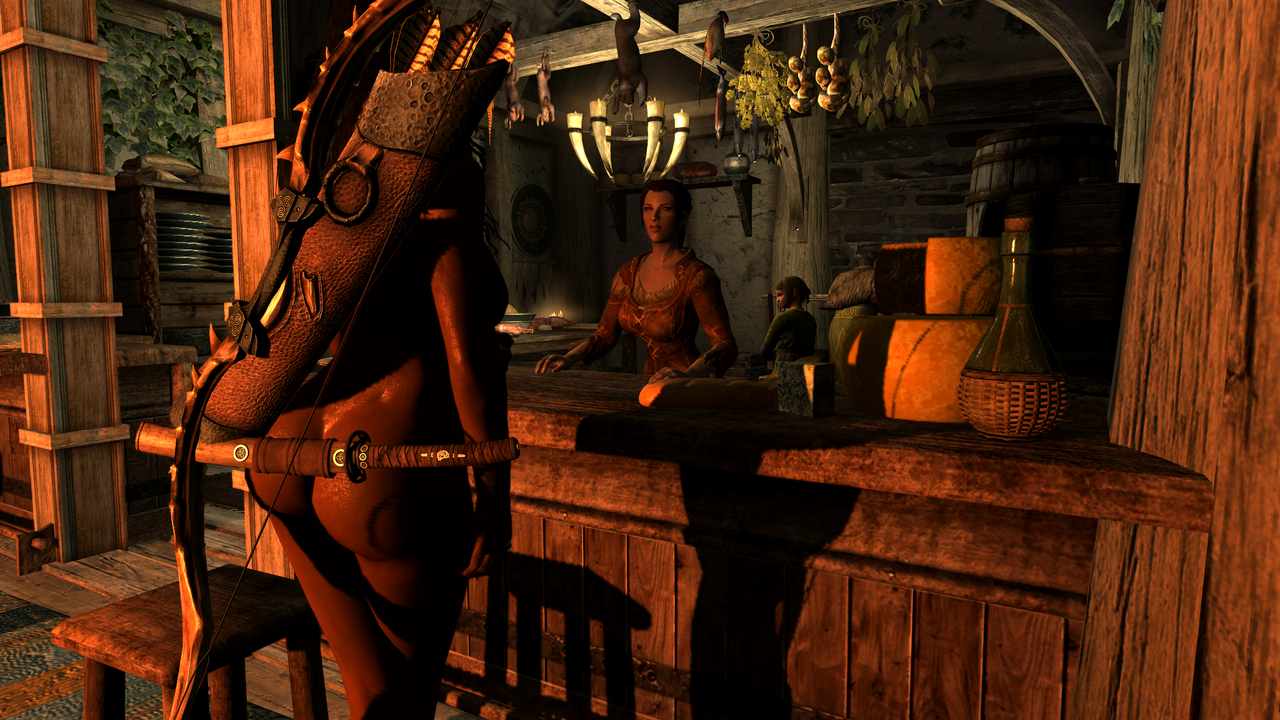 Hulda: Wait, i need a name to write down.
(Durak in right corner) Durak: The dawnguard could use an ass like that.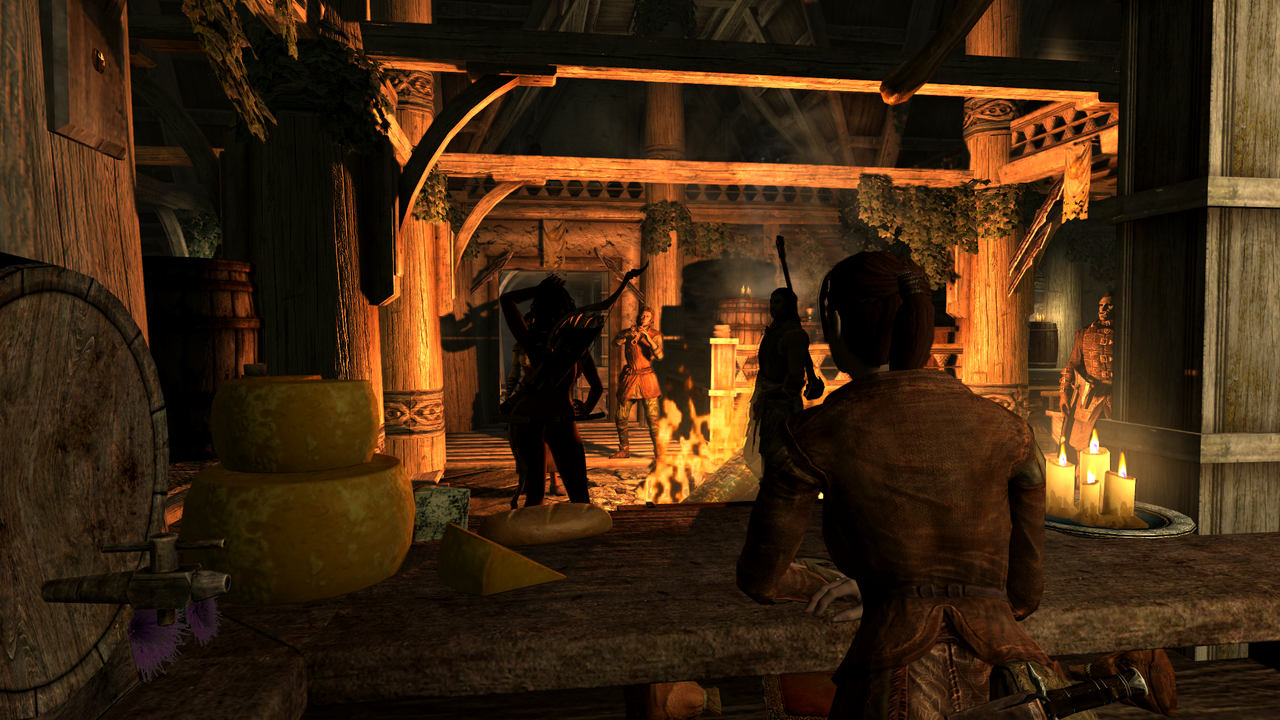 Woman: Call me Ms. Heavy-Iron.