OLM: Daedra are blue, Succubi are red pt 4 - feat. Aria Bal
---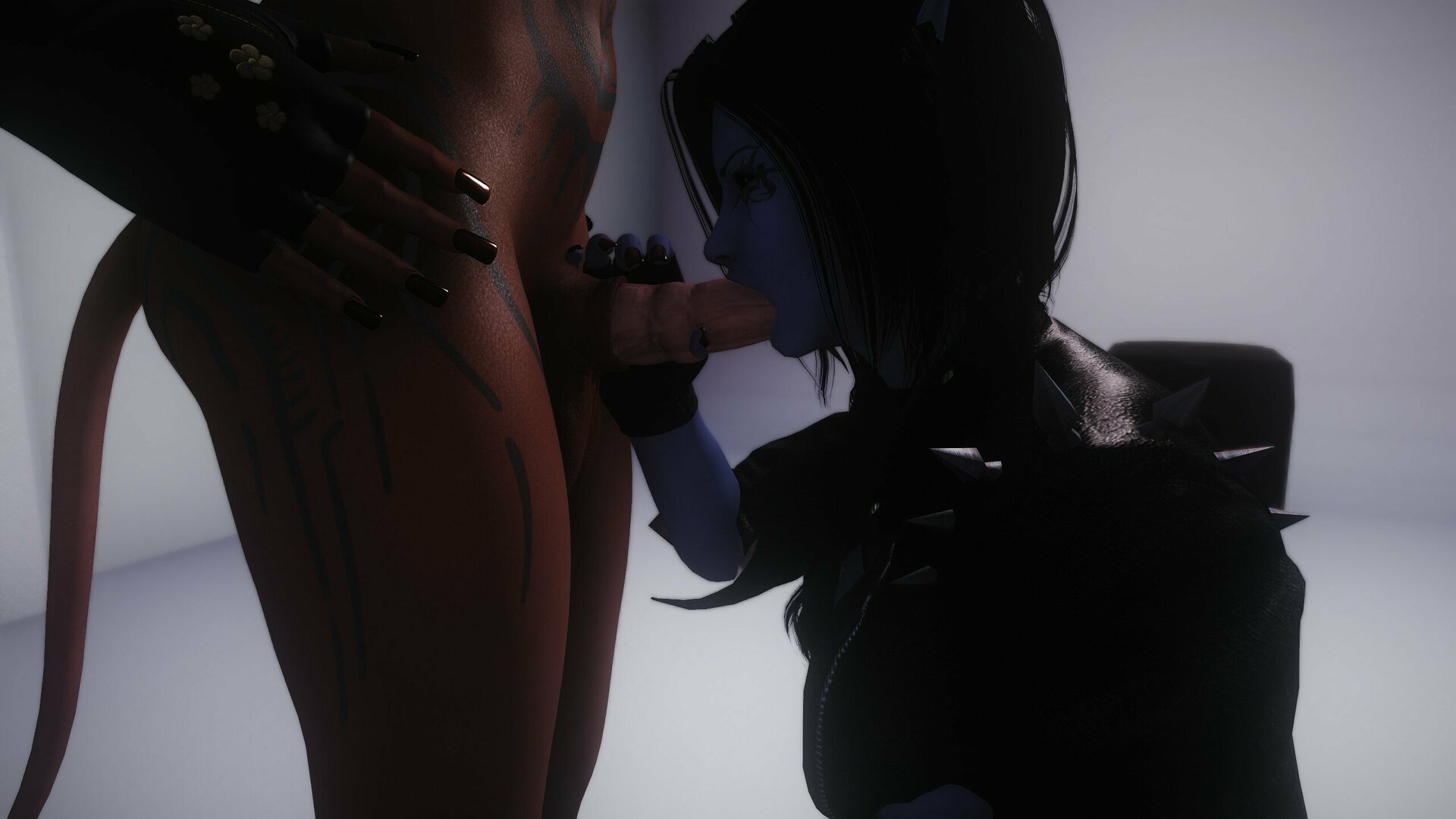 Zilphia: "Wait, a moment. Let's do it together."
Aria: Hmm?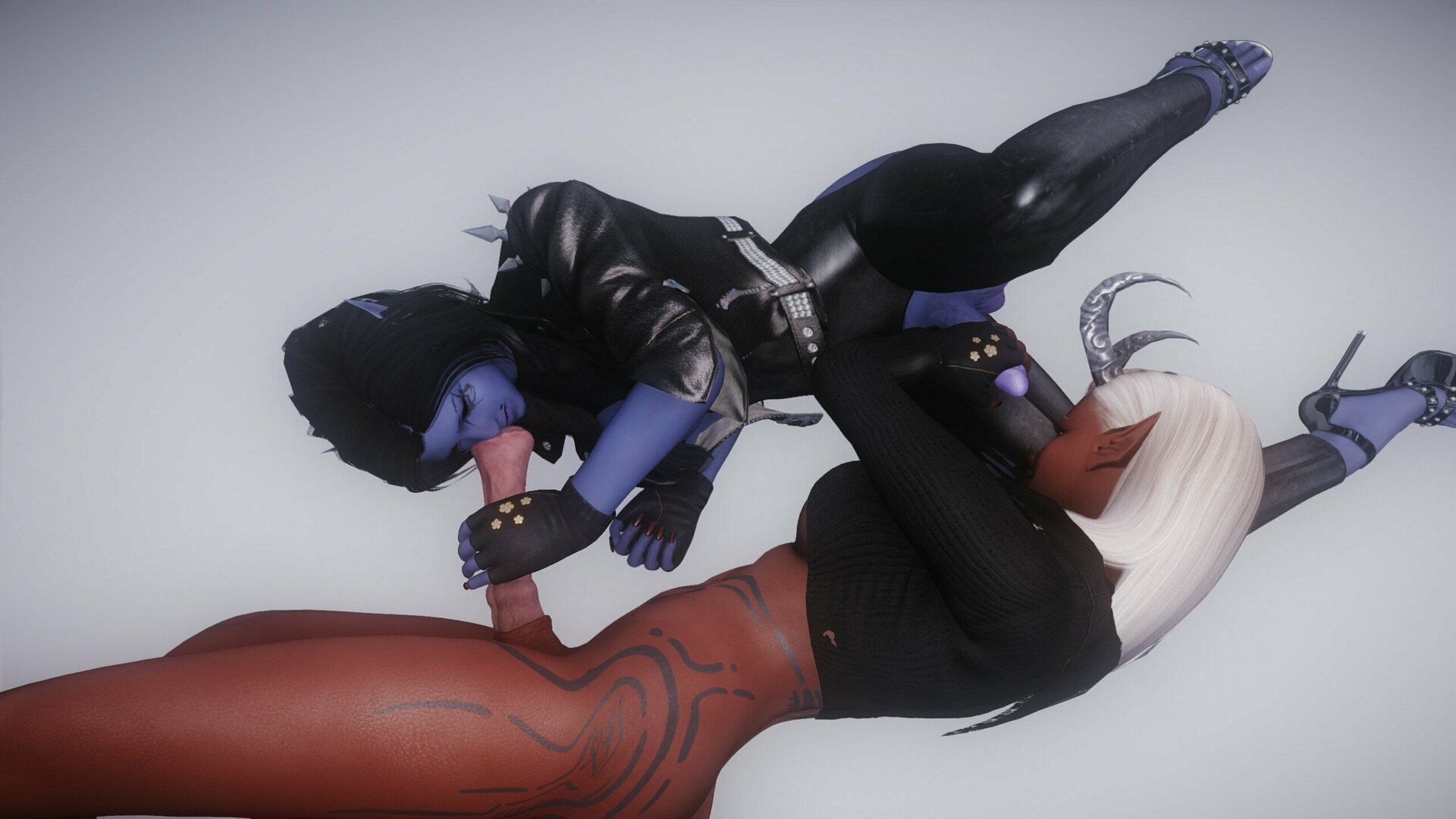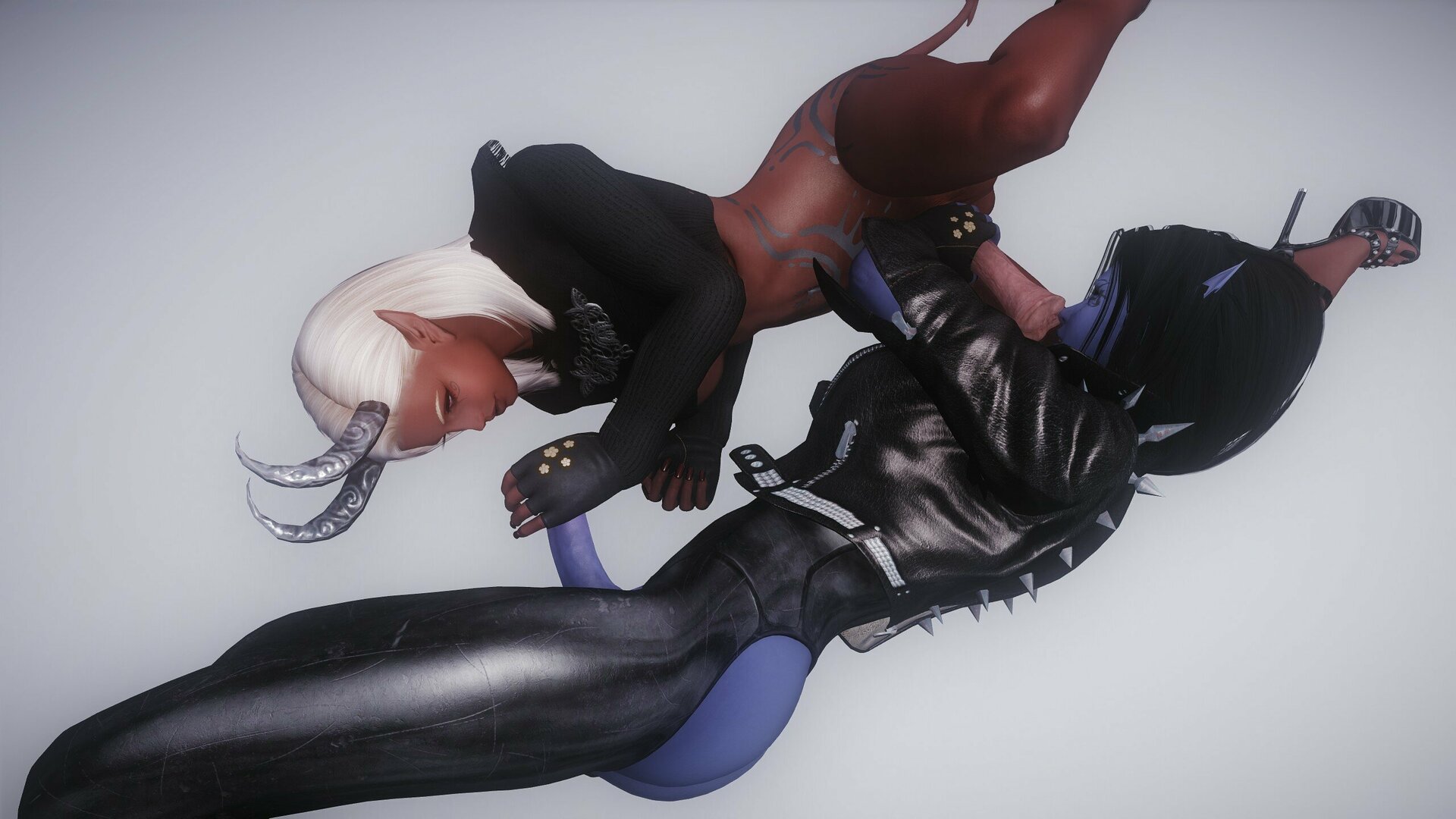 Zilphia: "Uuuuh! Hey, I am ticklish. That's not fair, you're using your Tongue!"
Aria: What can I say? My Speechcraft is just so good Ha ha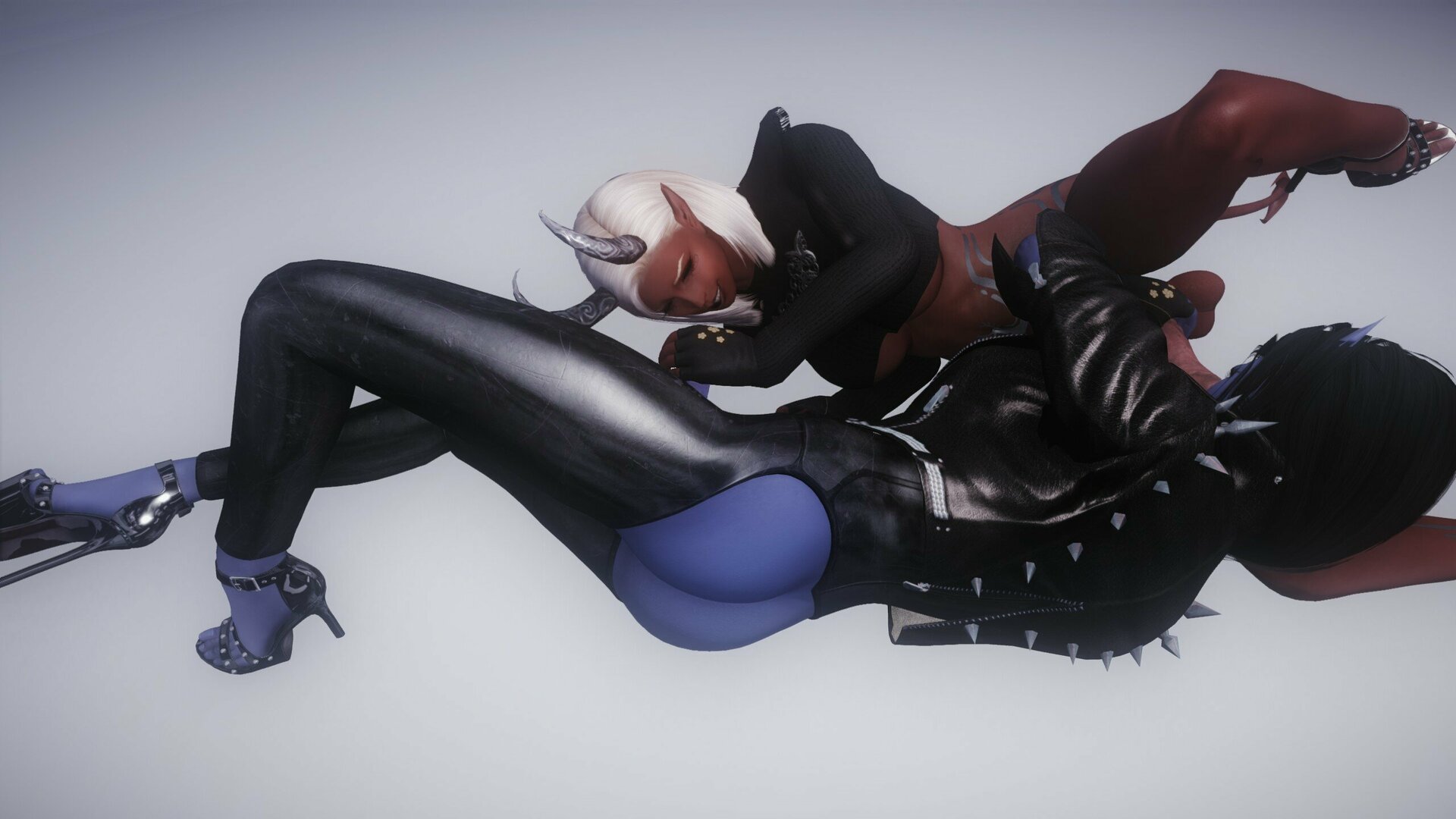 Zilphia starts laughing and she enjoy it. 
Aria: Then you stop laughing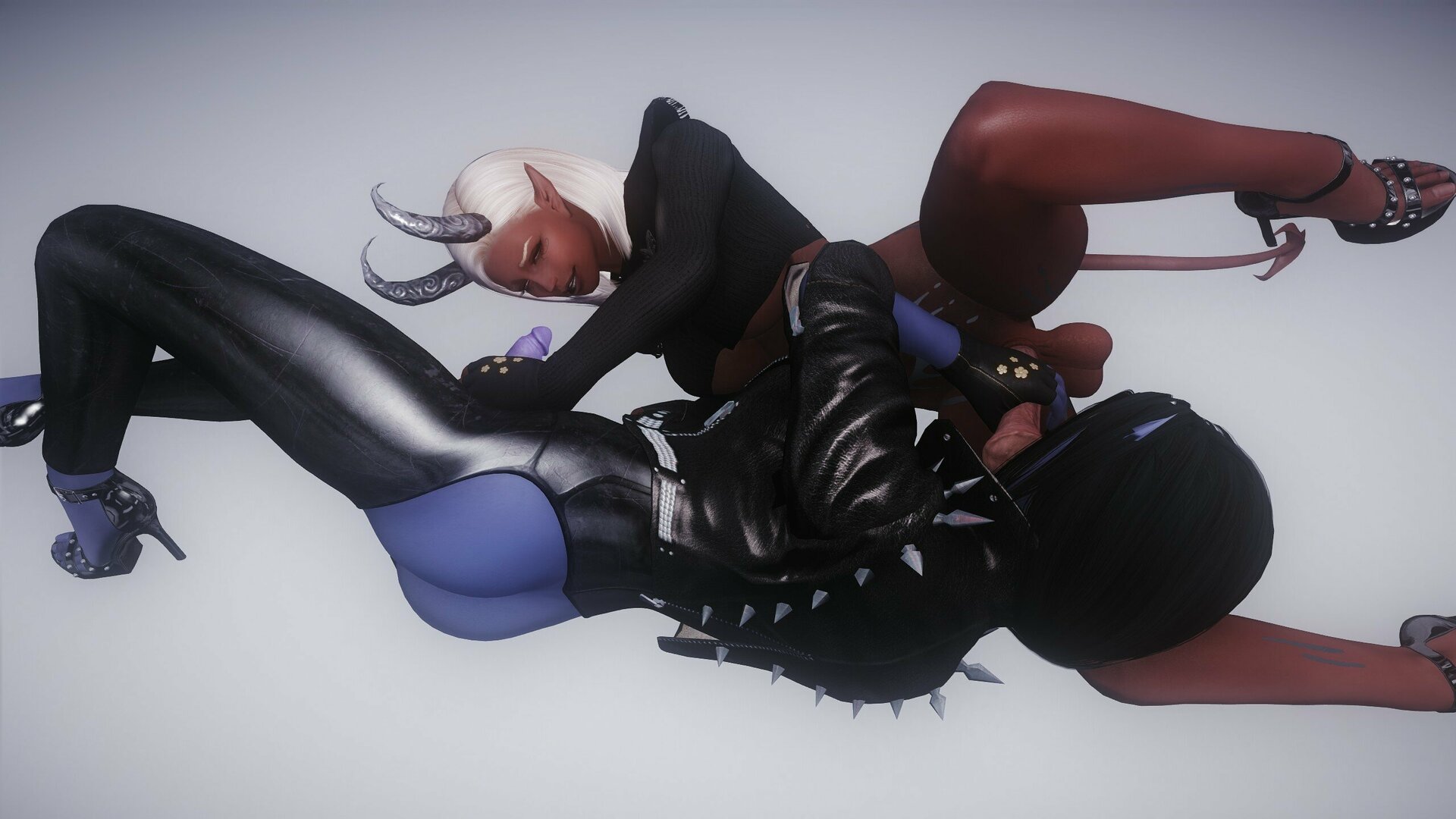 Stops for a moment and she return to her work with her Mouth.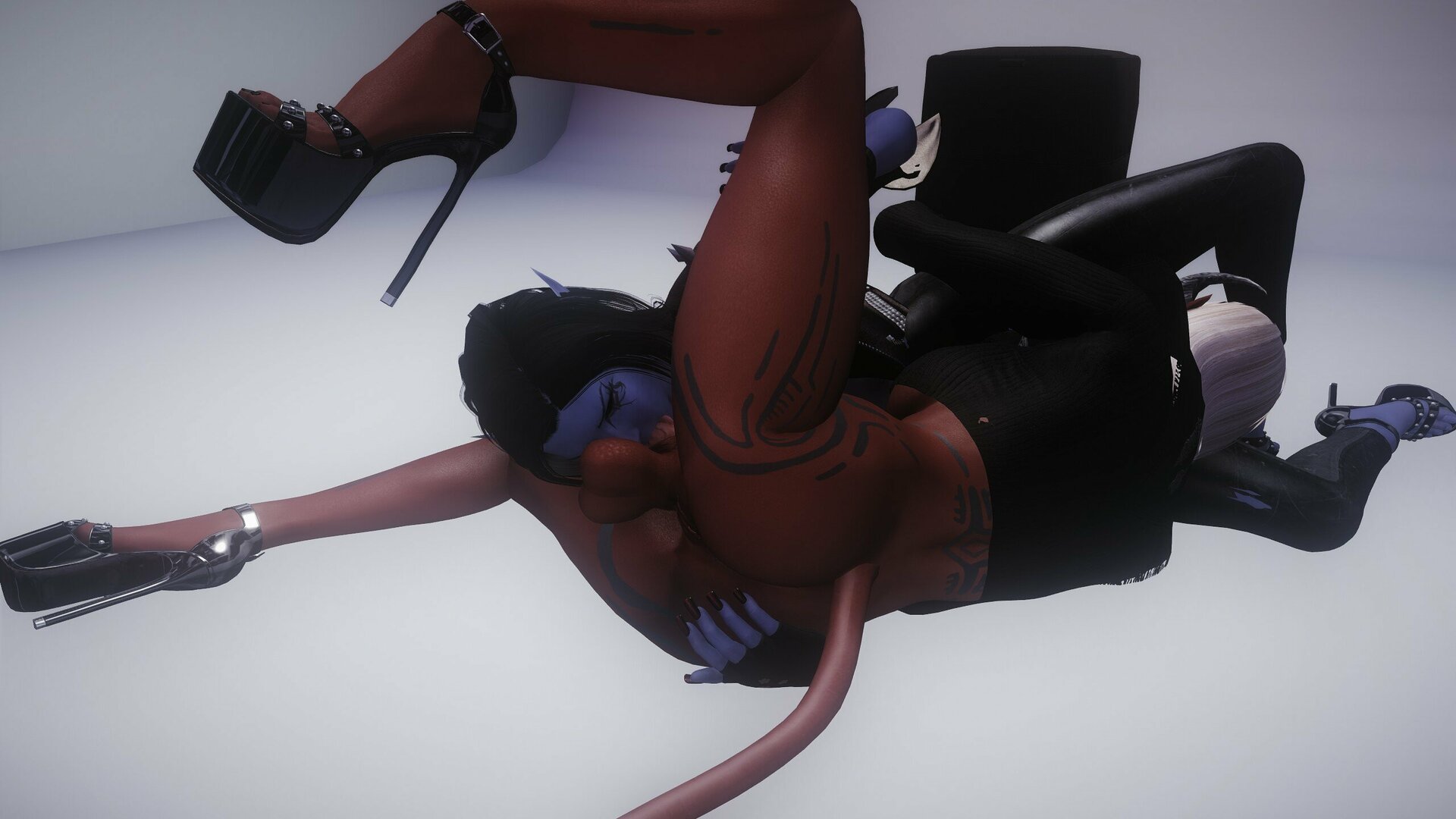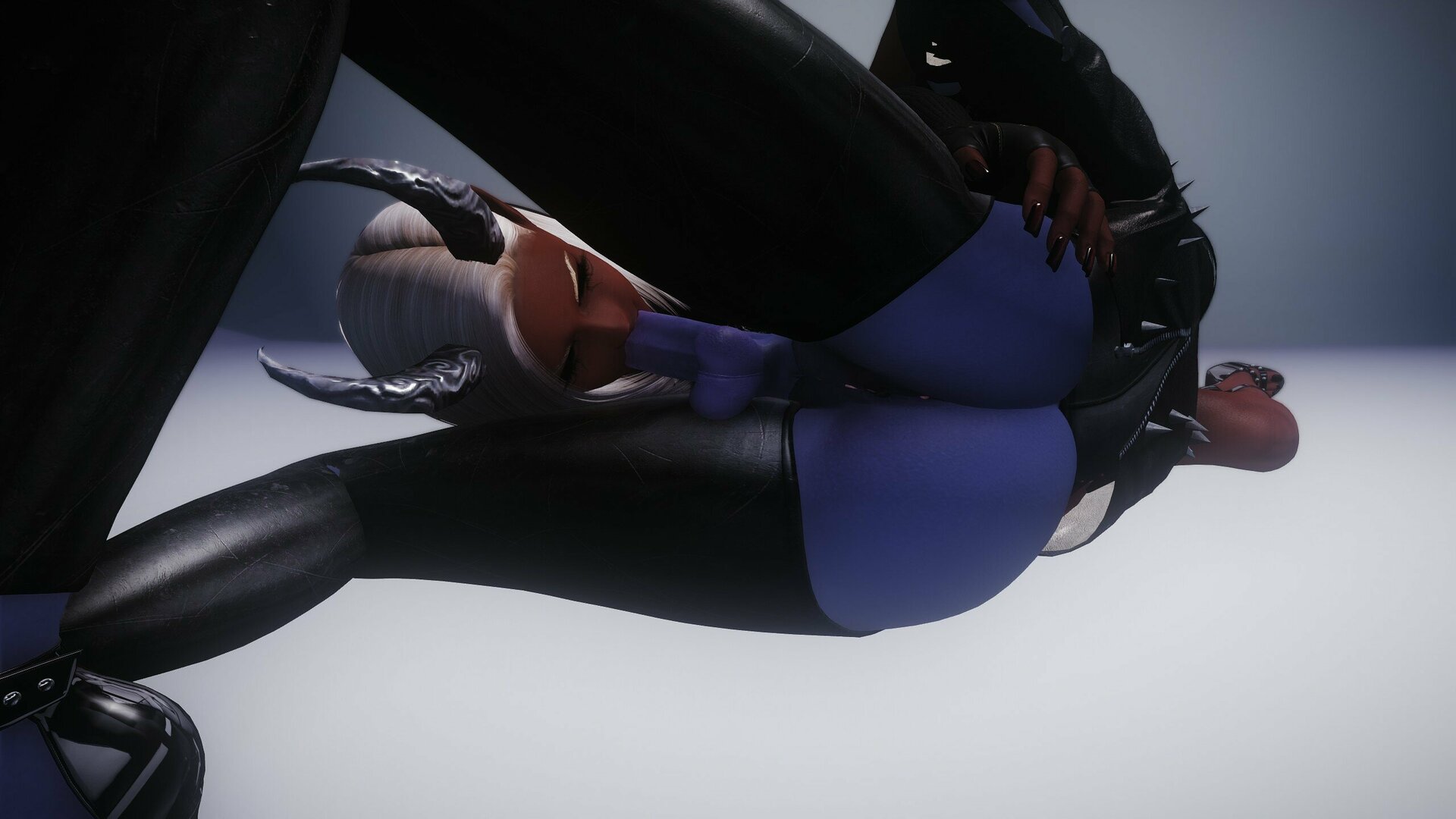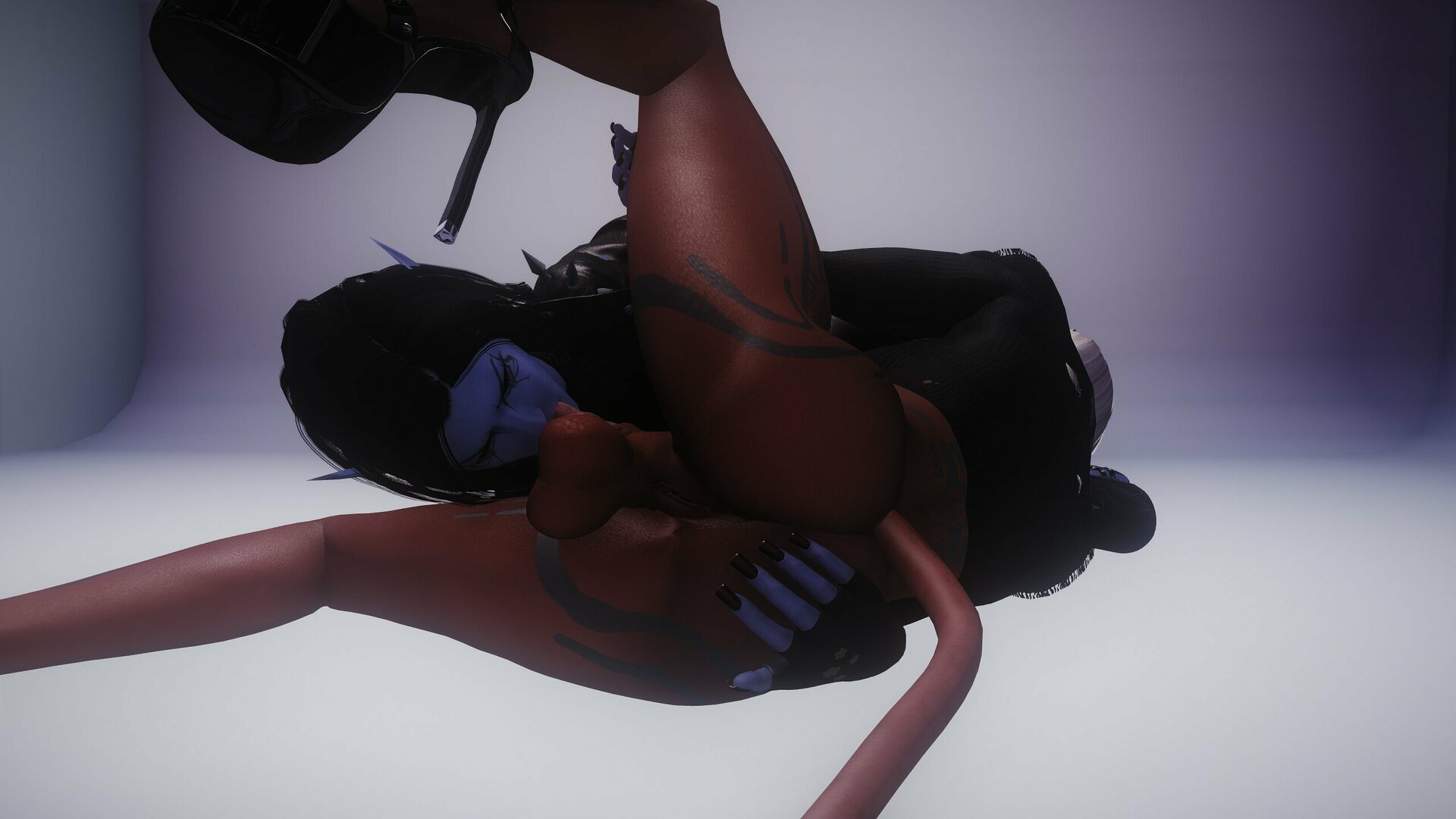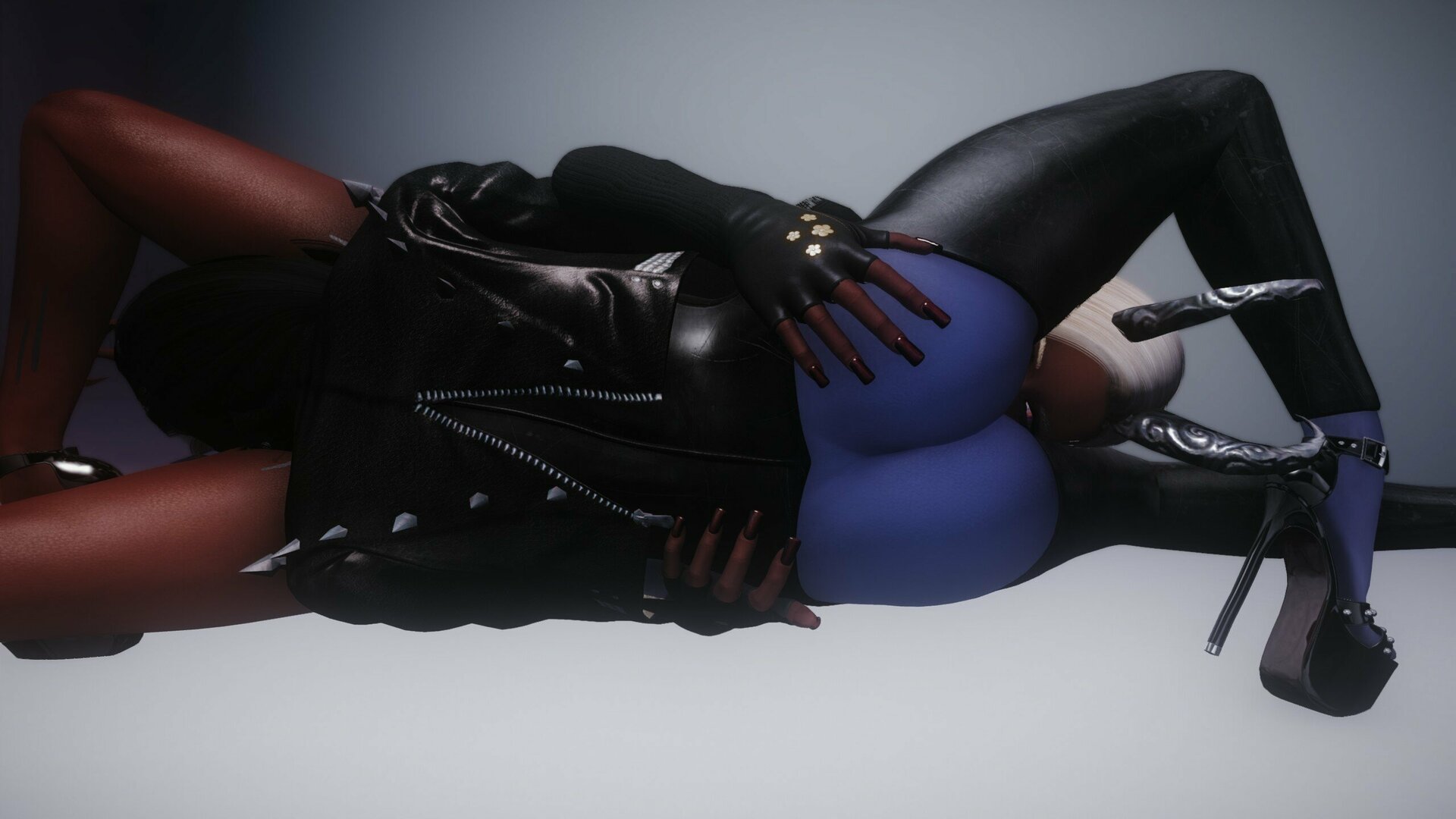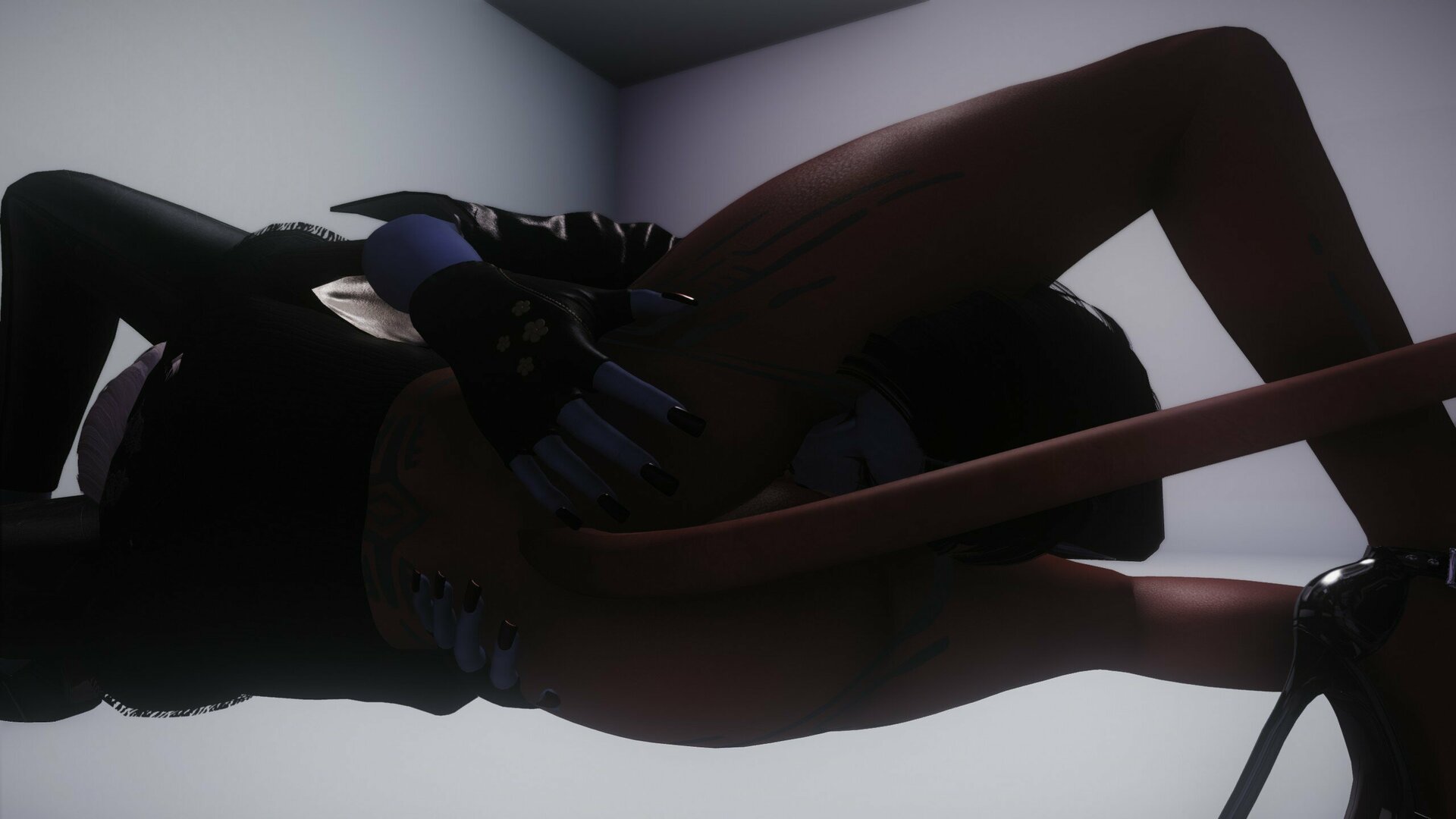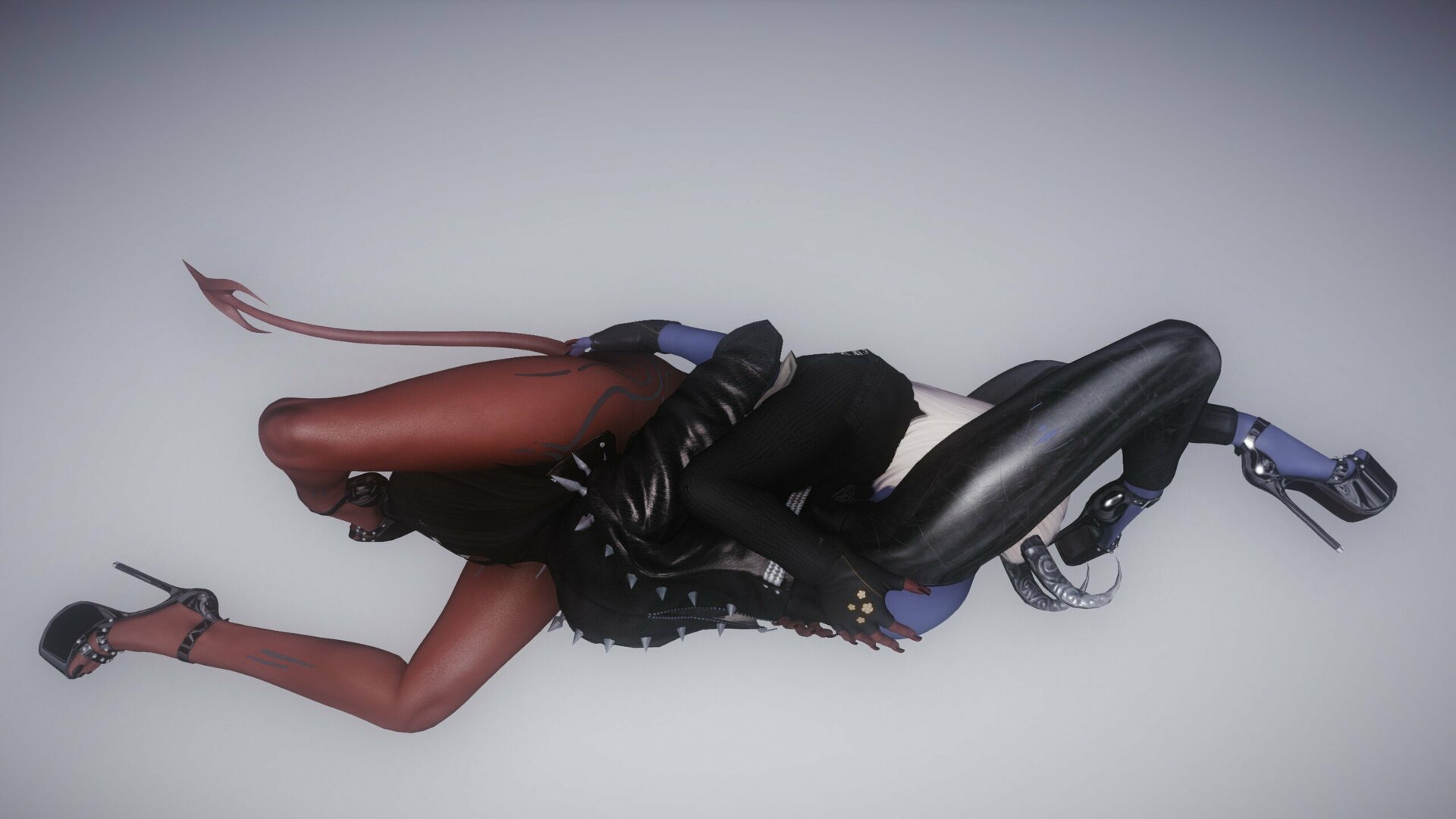 Zilphia's revenge is now coming an she use her tongue now. She looks so happy, because that is her favorite kind of Kissing.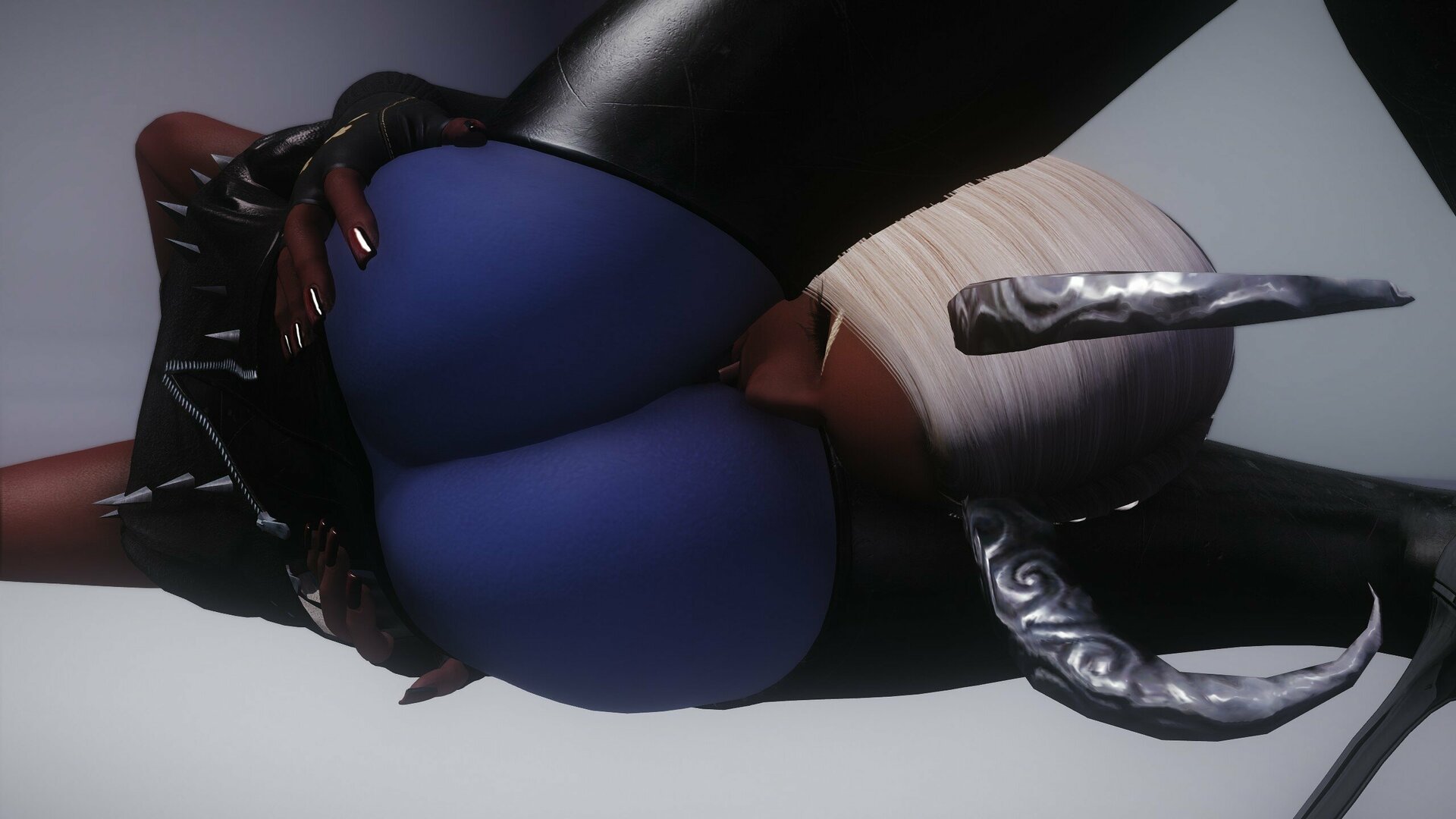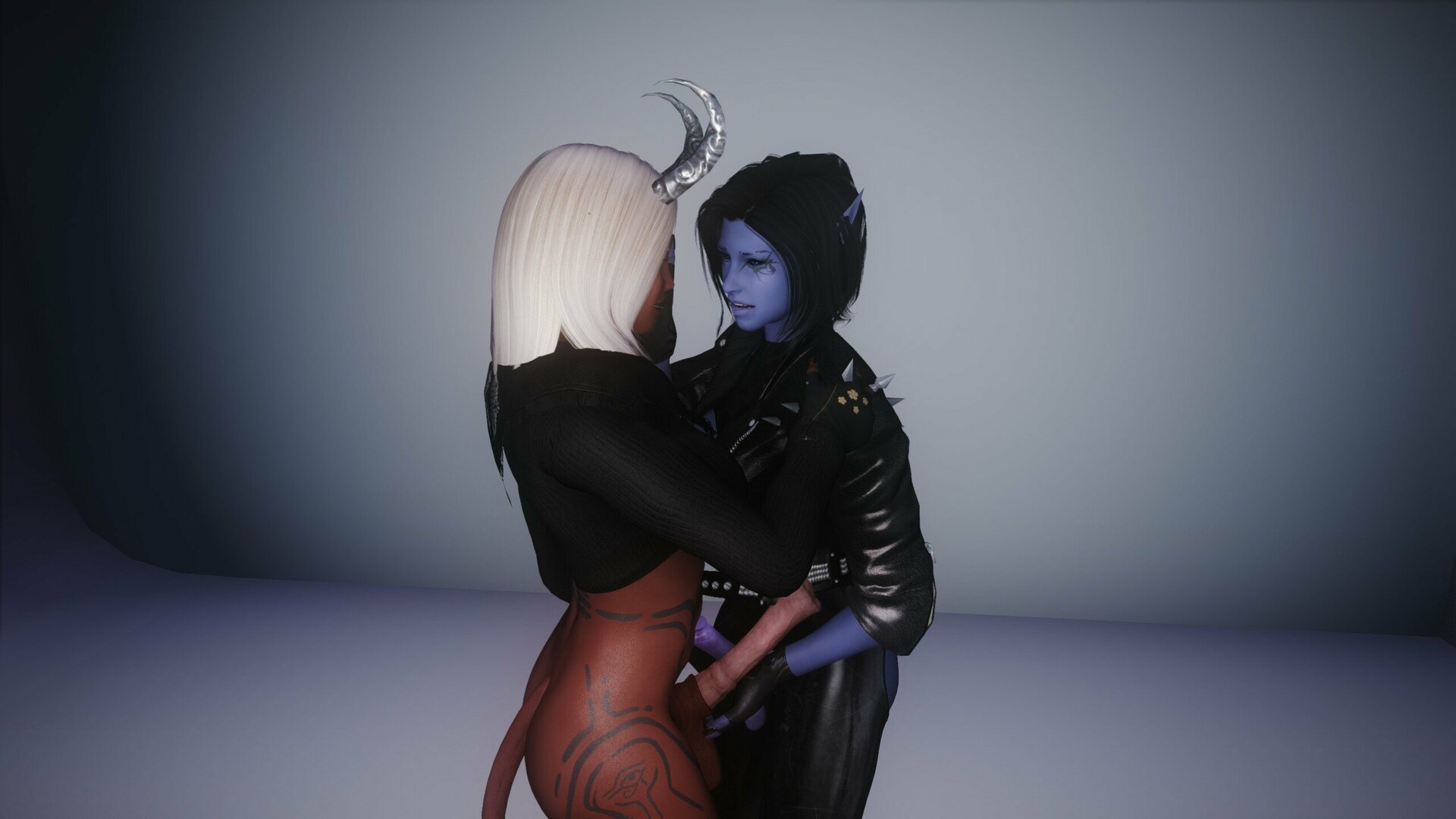 Aria: You got something on your face hon
Zilphia: "Aaaah, that was wonderful. I think your dick is growing a bit bigger. - What, i've got some  of your tasty cum in my Face?"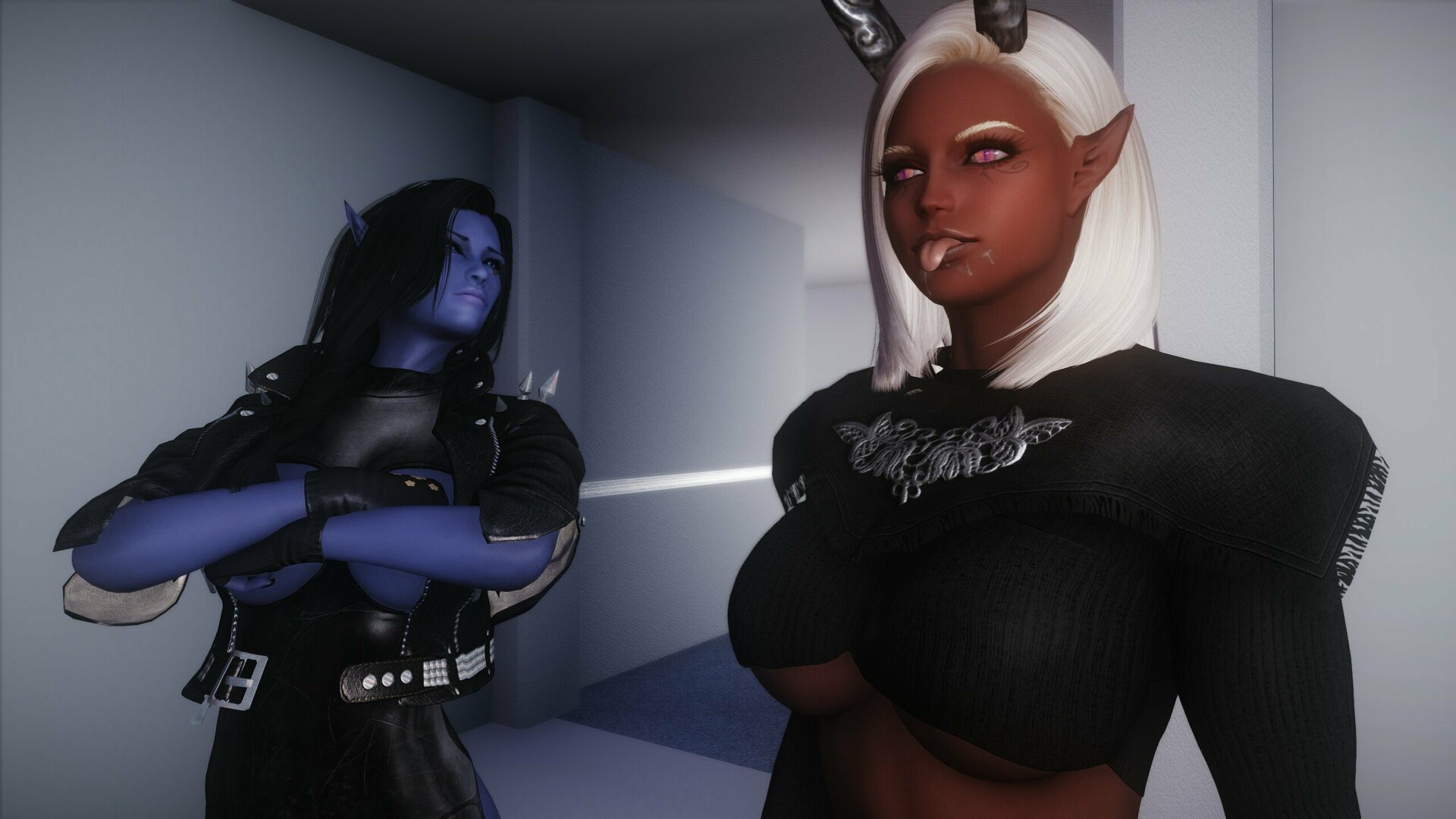 Zilphia:"Hmmm. That is so delicious."
Aria: Hurry up or I steal it.
Both are starts to giggle and they're shaking their Booties. Until Zil hear some steps.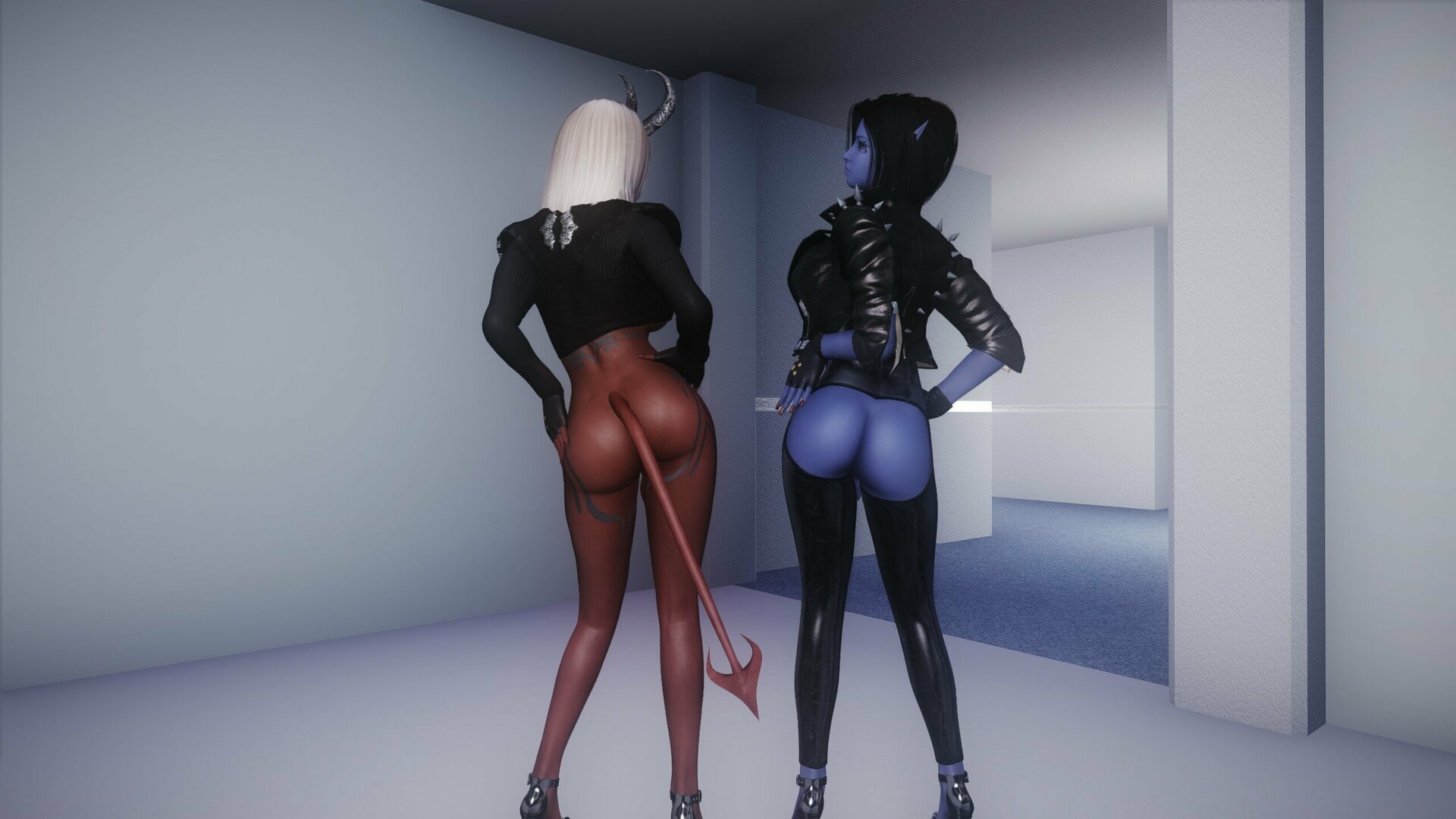 Phoenix "Hey hon, hey Zili are you there?"
Zilphia: "Oh, what a surprise, let's go to her."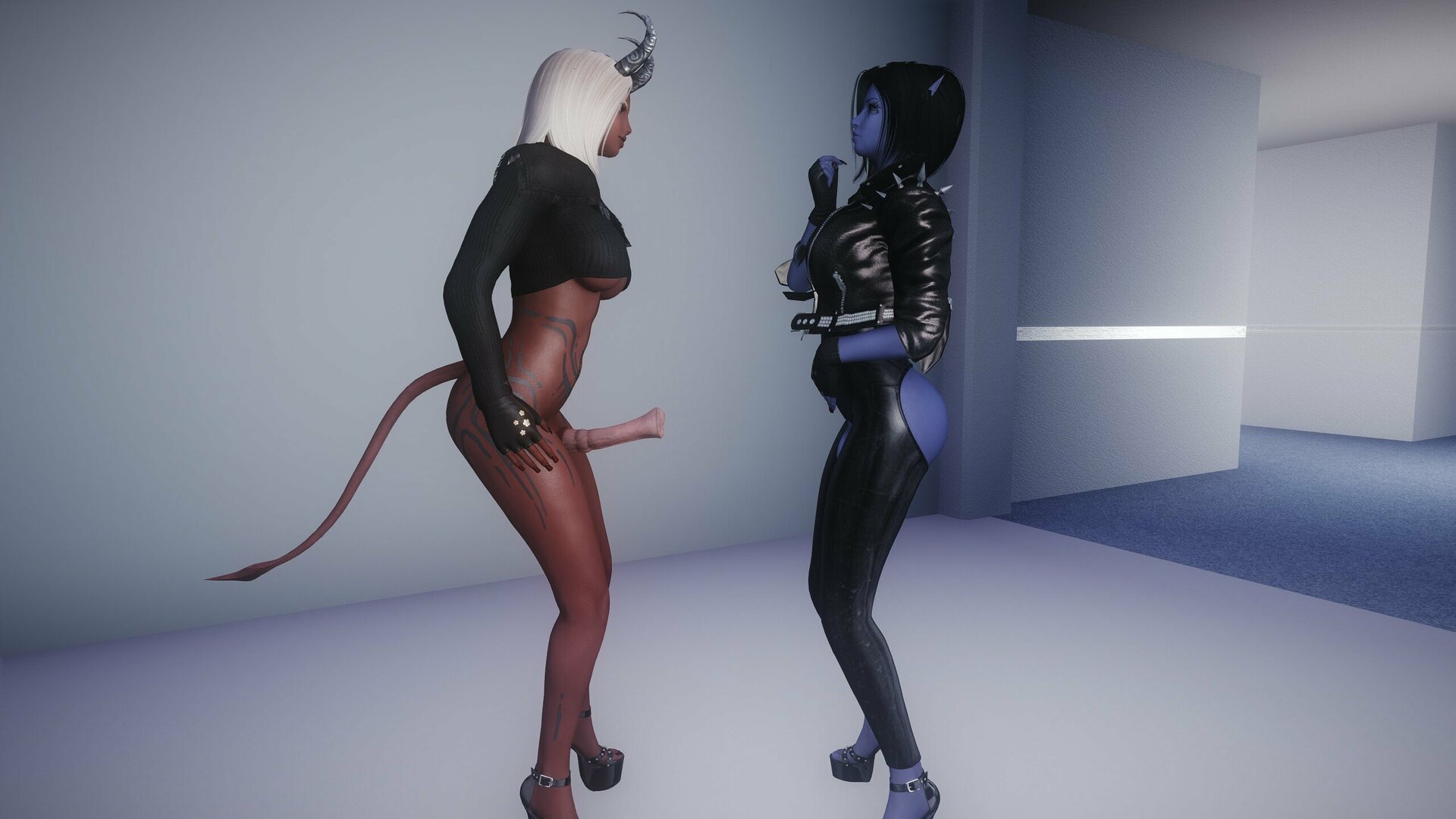 Zilphia: "Hi Phe. Nice to see you."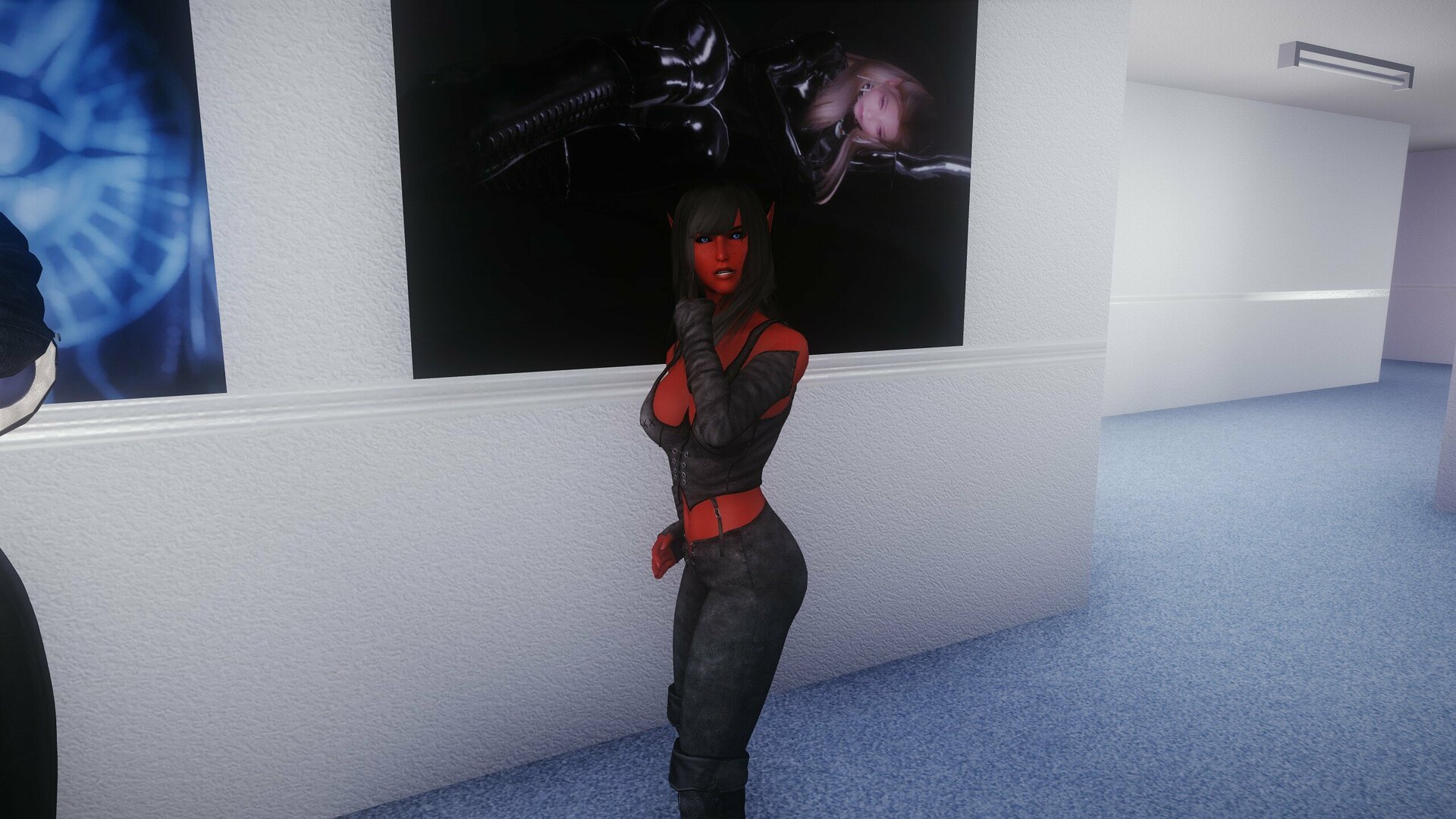 Phoenix: Hey Zili I was just coming by to bring Ari home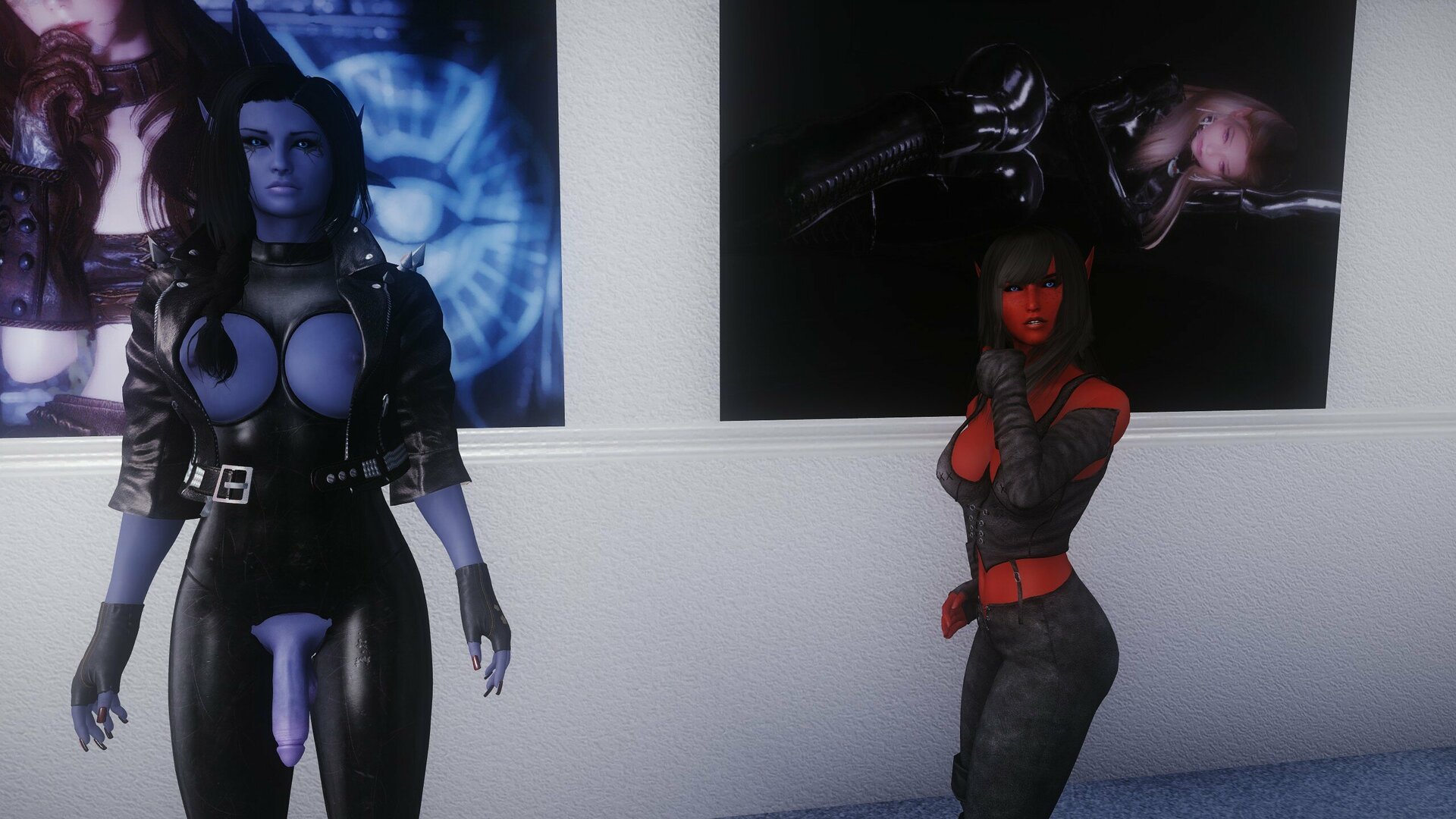 Zilphia: "Oh, that I didn't know. I hope you're not waiting too long for her."
Phoenix: I just arrived, I see you two have been busy
Aria: Just a little, I promise
Zilphia: "I know... I'm so sorry, that we forget the Time around us."
Aria: Time flys when your sucking dick haha
Phe: So I see, both of you are still hard? Did I cum too early?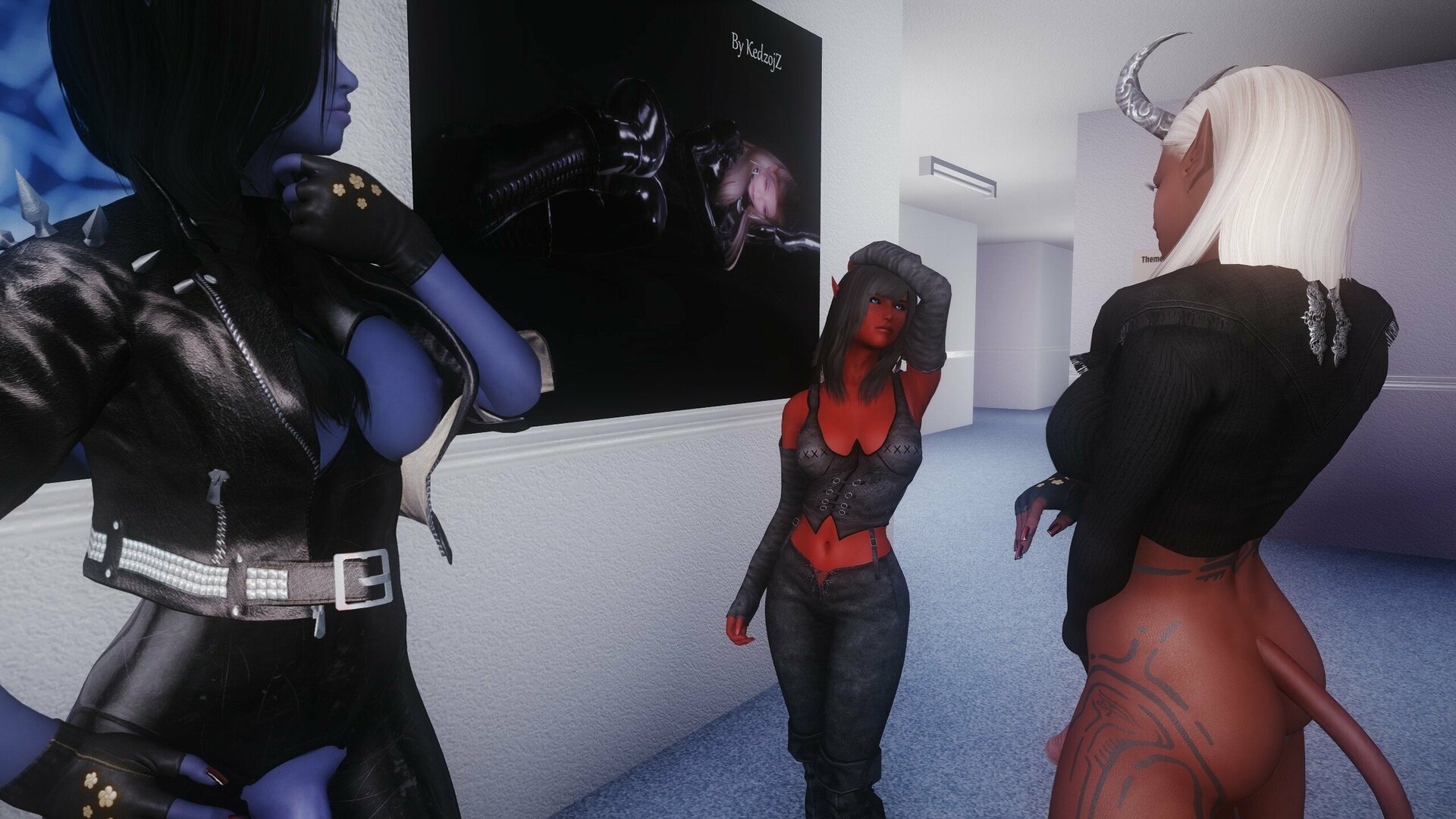 Aria: Funny, but we have not had the chance to cum yet just foreplay.
Zilphia: "Okay okay. I swear that we take a look at the Time in the Future. Aria told me, that you both having a special kind of Sex. I never try this before. Can I visit you and maybe I learn somethin about it?"
Phe: Of course Zili, you are always welcome at Bal Lodge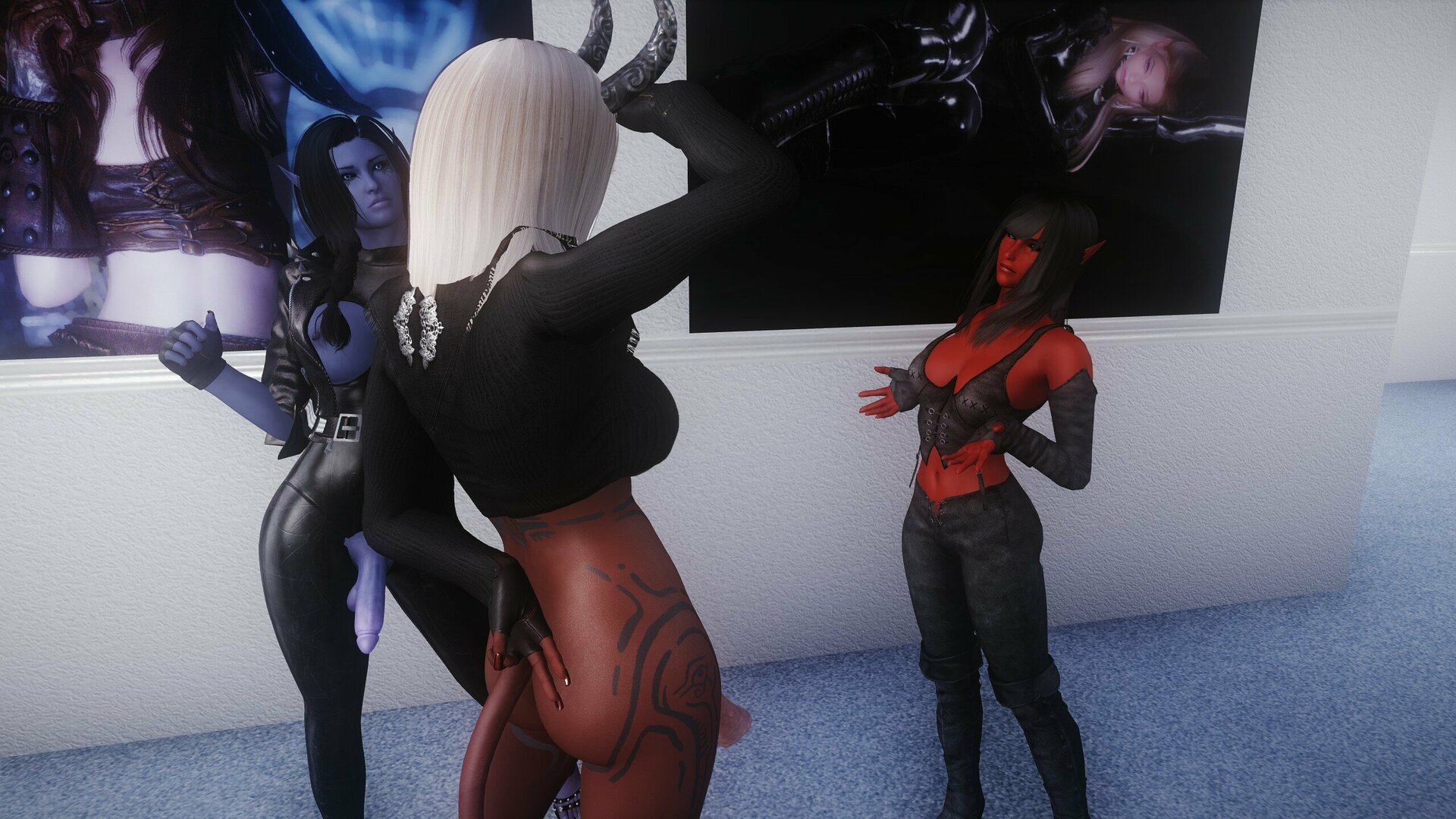 Aria: You can watch as she spanks me and tears my ass a new one
Phe: Well if you were a good girl your bum would not be punished as much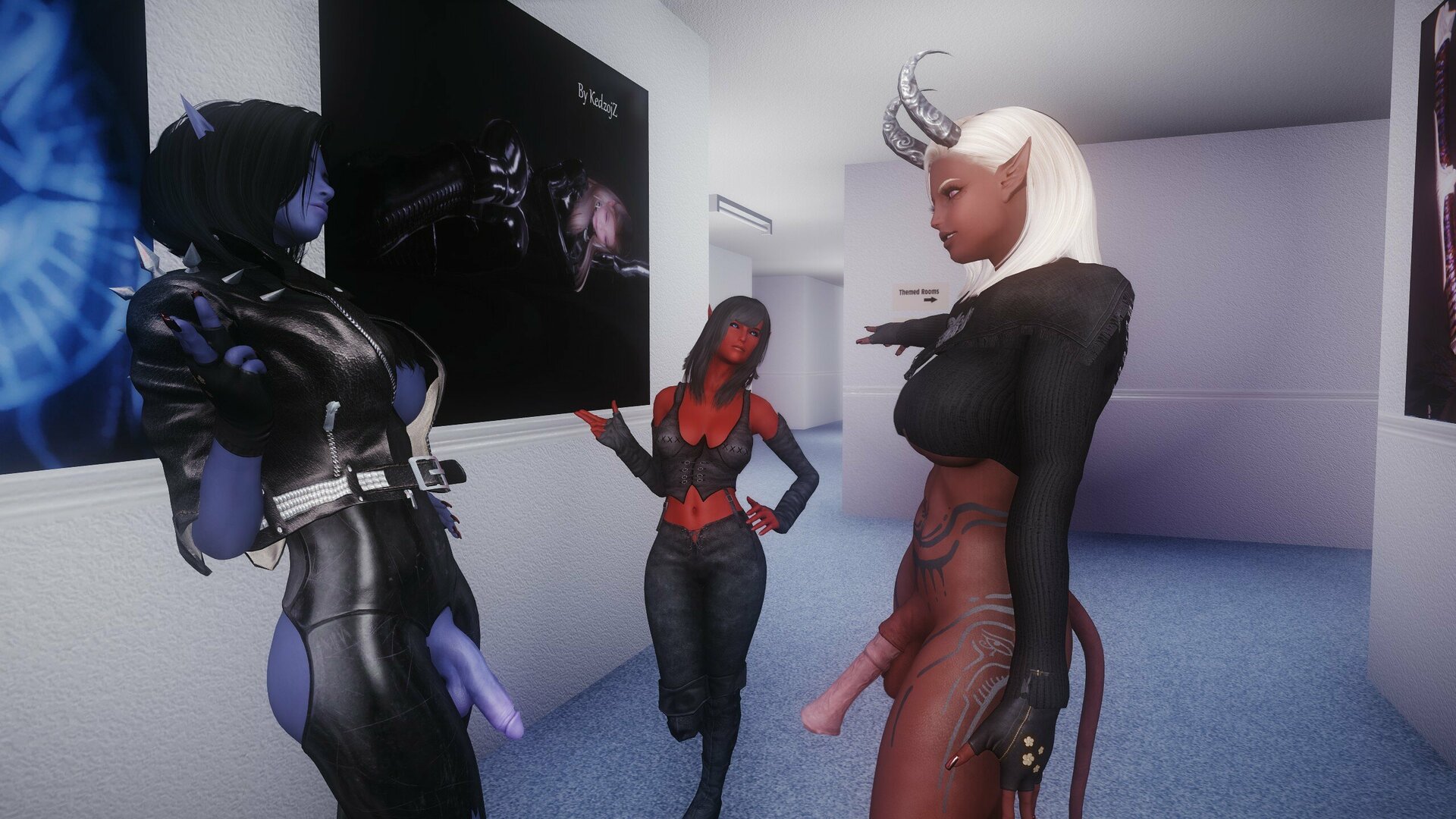 Aria: And since she found out about this thing she has gone crazy on it. She locks it away, she plays with it heck she even drains me for fun
Phe: Well be a good pet and I'll let you stick it in me next time hon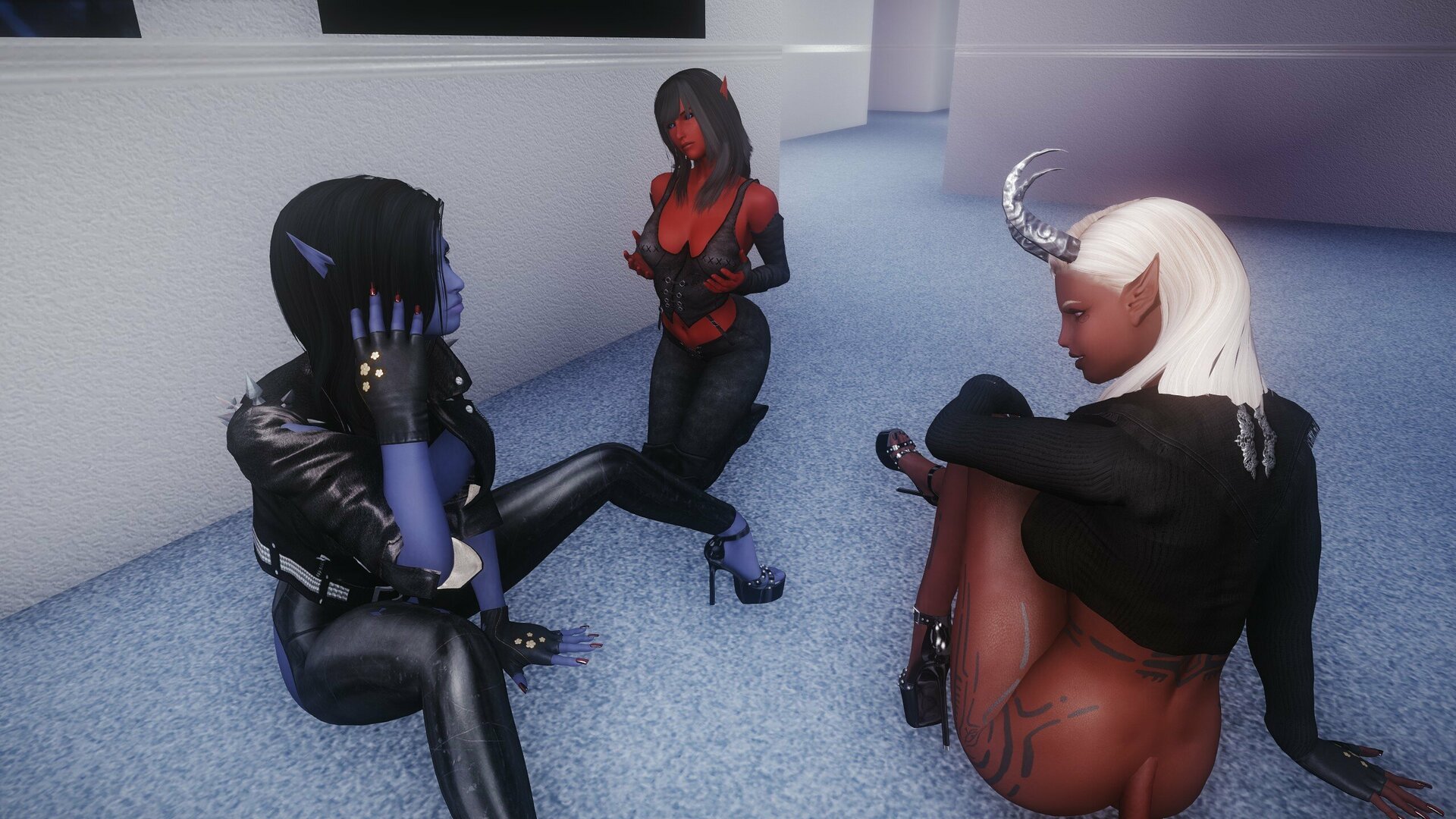 Zilphia: "Oh, that is maybe not my cup of tea. But I will take your Invite."
Aria: We also host parties, sex parties all our friends cum, twice a year
Phe: Funny Ari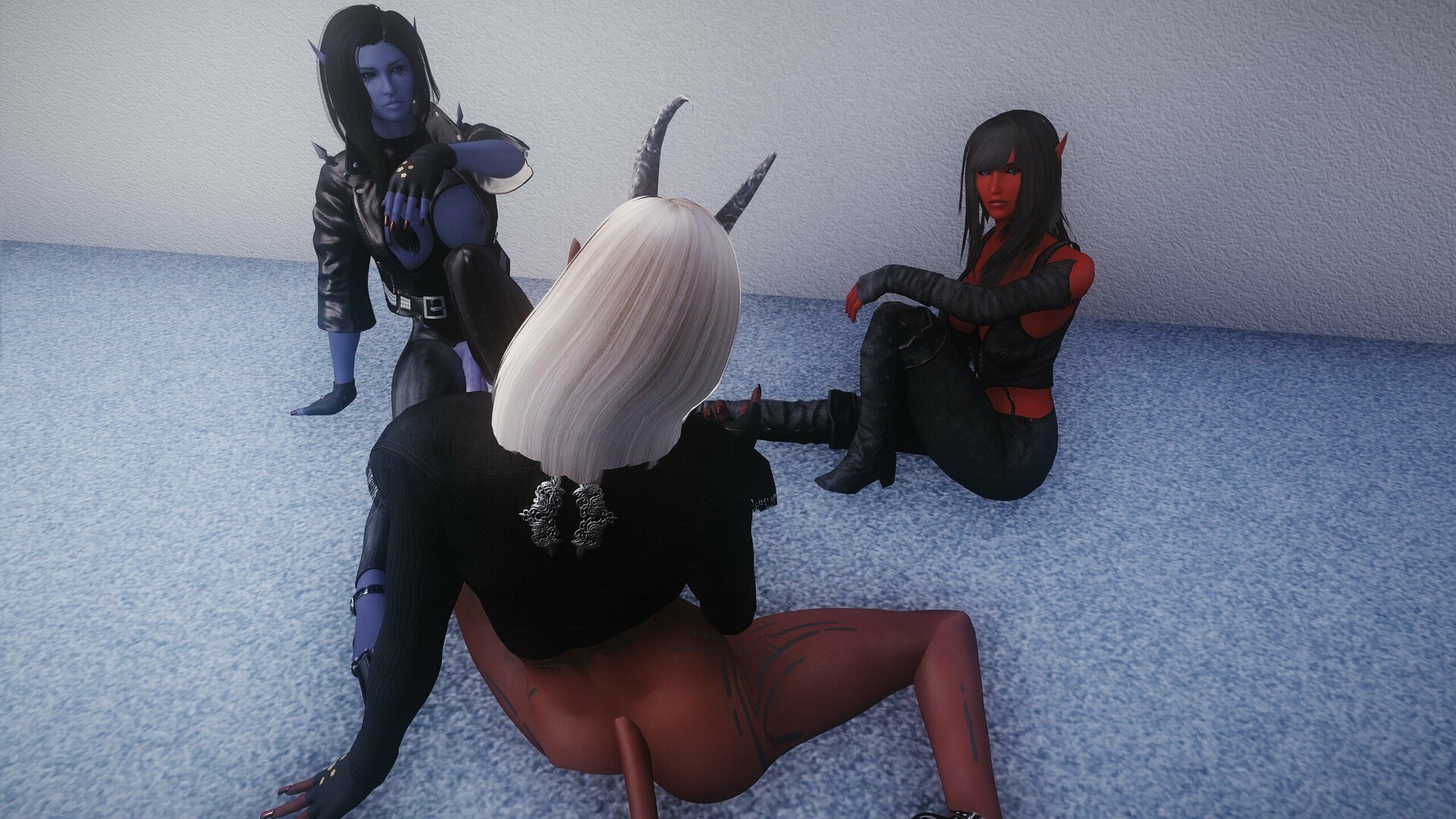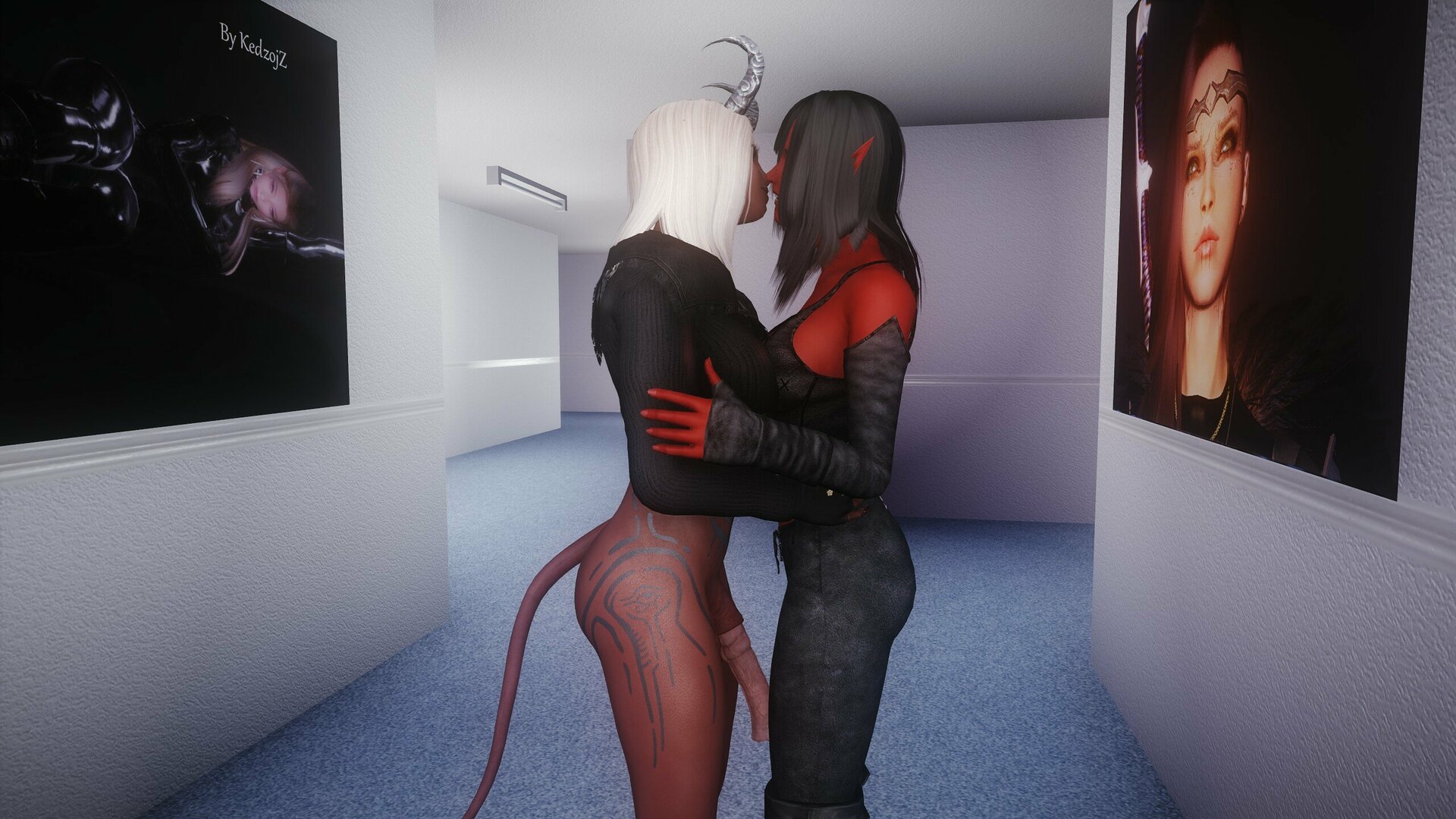 Zilphia: "Thank you Phoenix. You are such a nice Woman." She take Phoenix a she give her a lovely Kiss, because she loves her and her kindness.
Phe: Oh Zili, you naughty girl
Zilphia: "Oh..."
Phoenix: You both are surprising me every time. You have both have Lost and Found. Come on Ari let's get home.
Edited by zilvradrow