OLM: Daedra are blue, Succubi are red pt 3 - feat. Aria Bal
---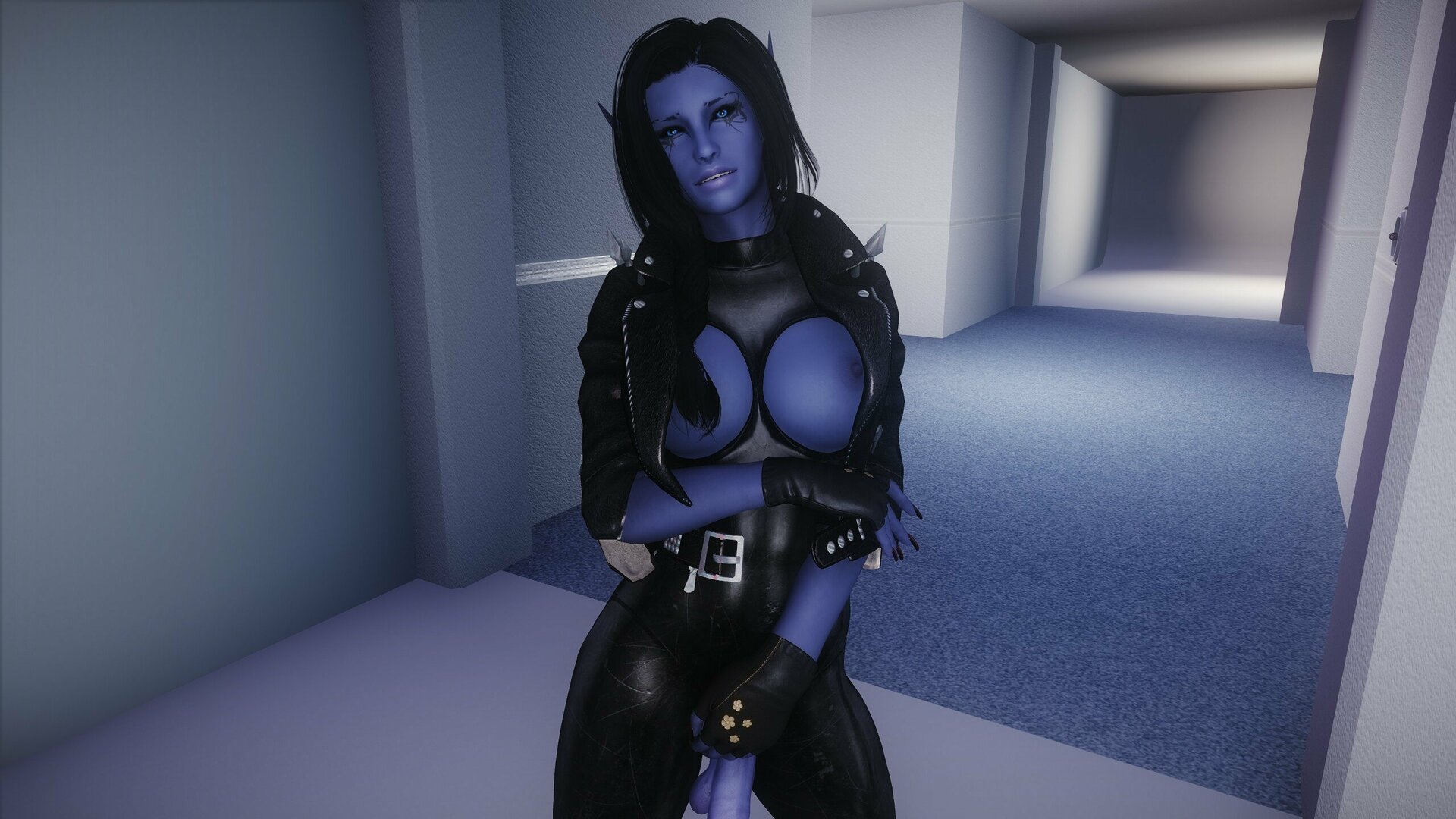 Zilphia wants to give Aria some pleasurements, for all her kindness to the Succubus. As she arrives, Aria was a little bit confused, but Zilphia told her, that everything is okay and that she like her extra. 
Zilphia: "Why you don't show it? It Looks so sexy on you, really!"
Aria: "Ahem, you never ask me. What do you wanna do with it?"
Zilphia: "Just some rewards for all the things you done for me in the last Years. Relax and enjoy it, hon!"
Aria: "Okay. You are such a weird and horny one. I don't wanna miss ya friendship."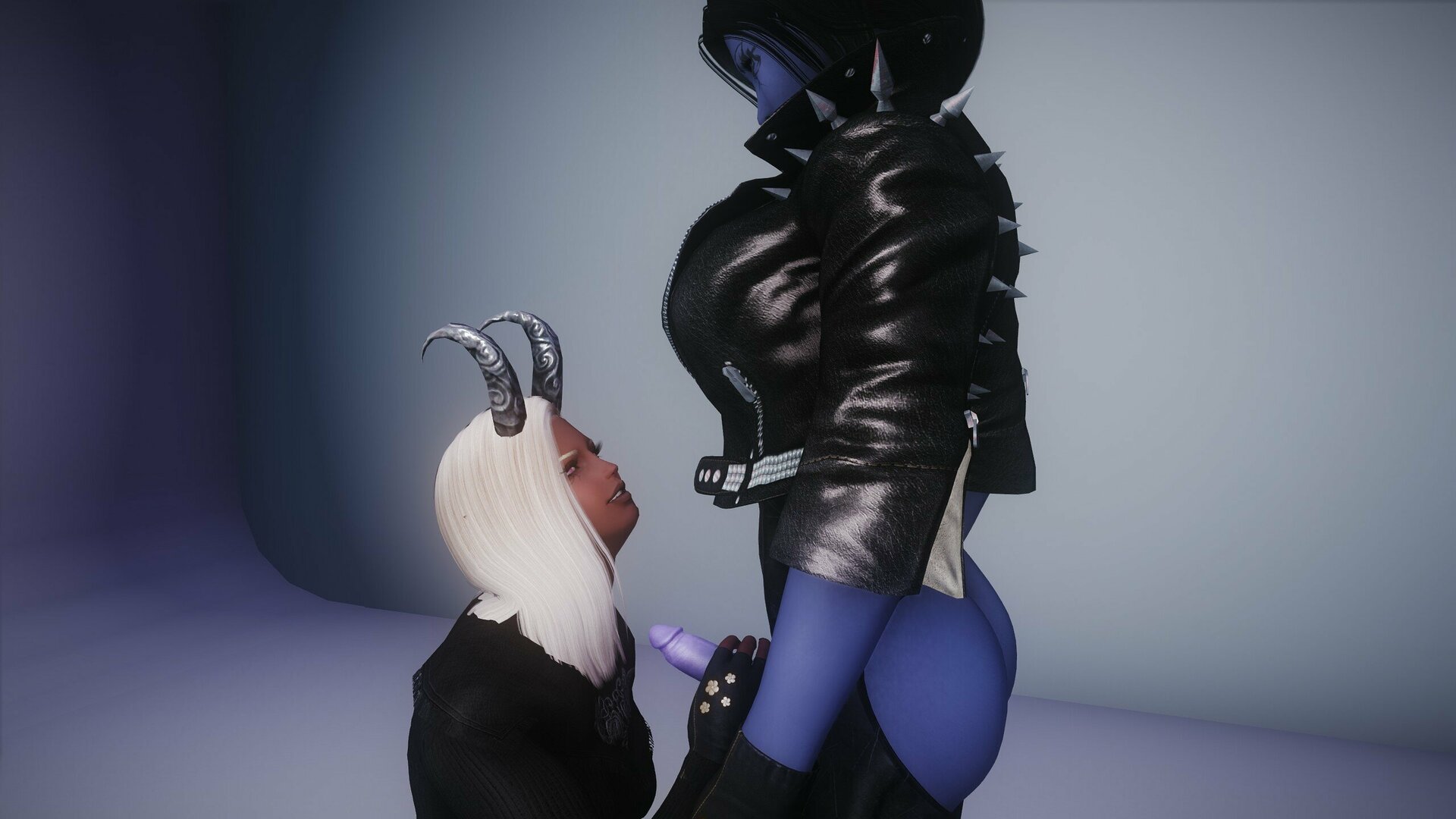 Zilphia: "Thanks! But today is only one Rule - You don't do nothing with your Mouth."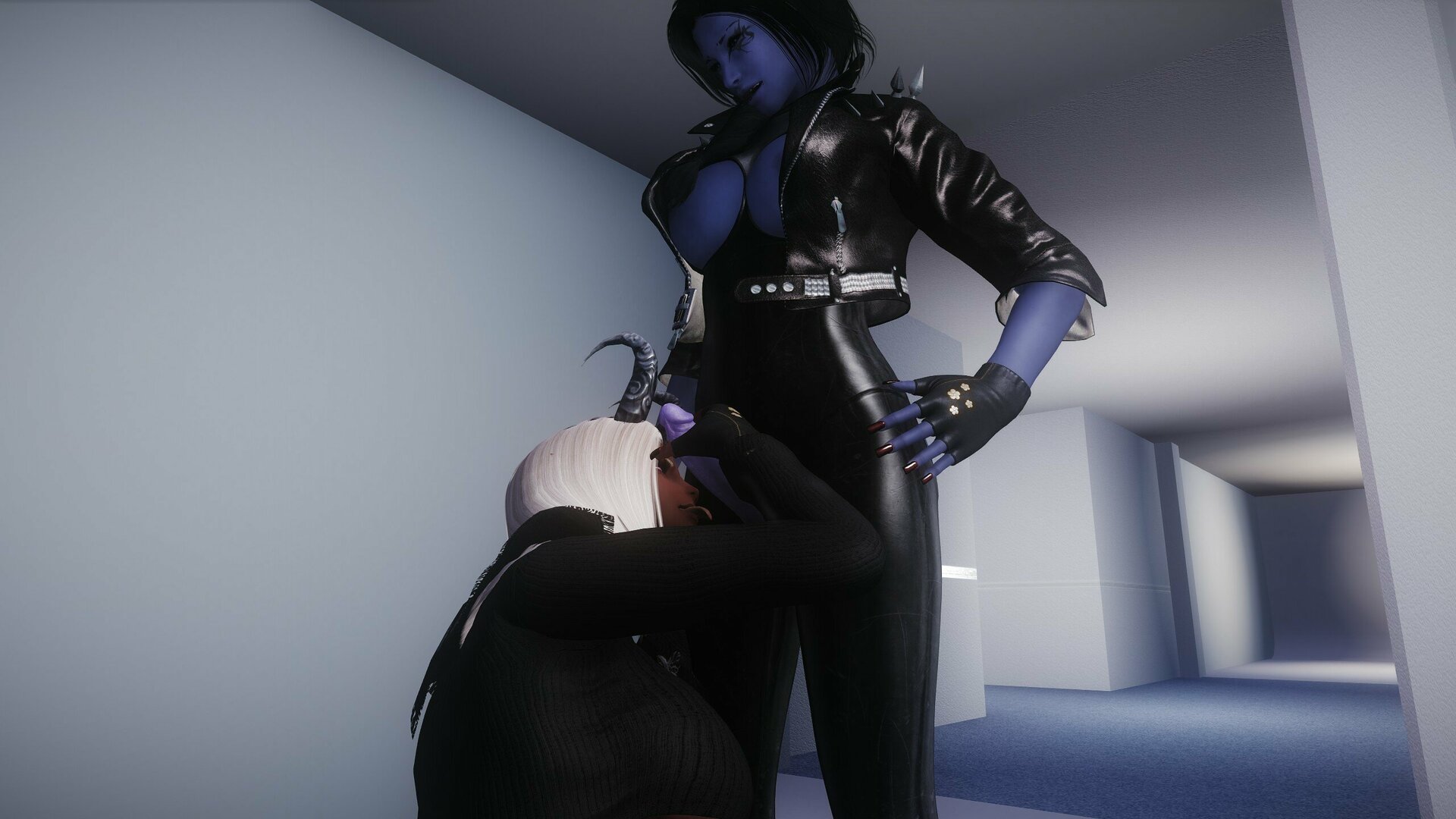 Aria: "Hey, that's not fair! Uuuuuuuh, your Tongue is awesome."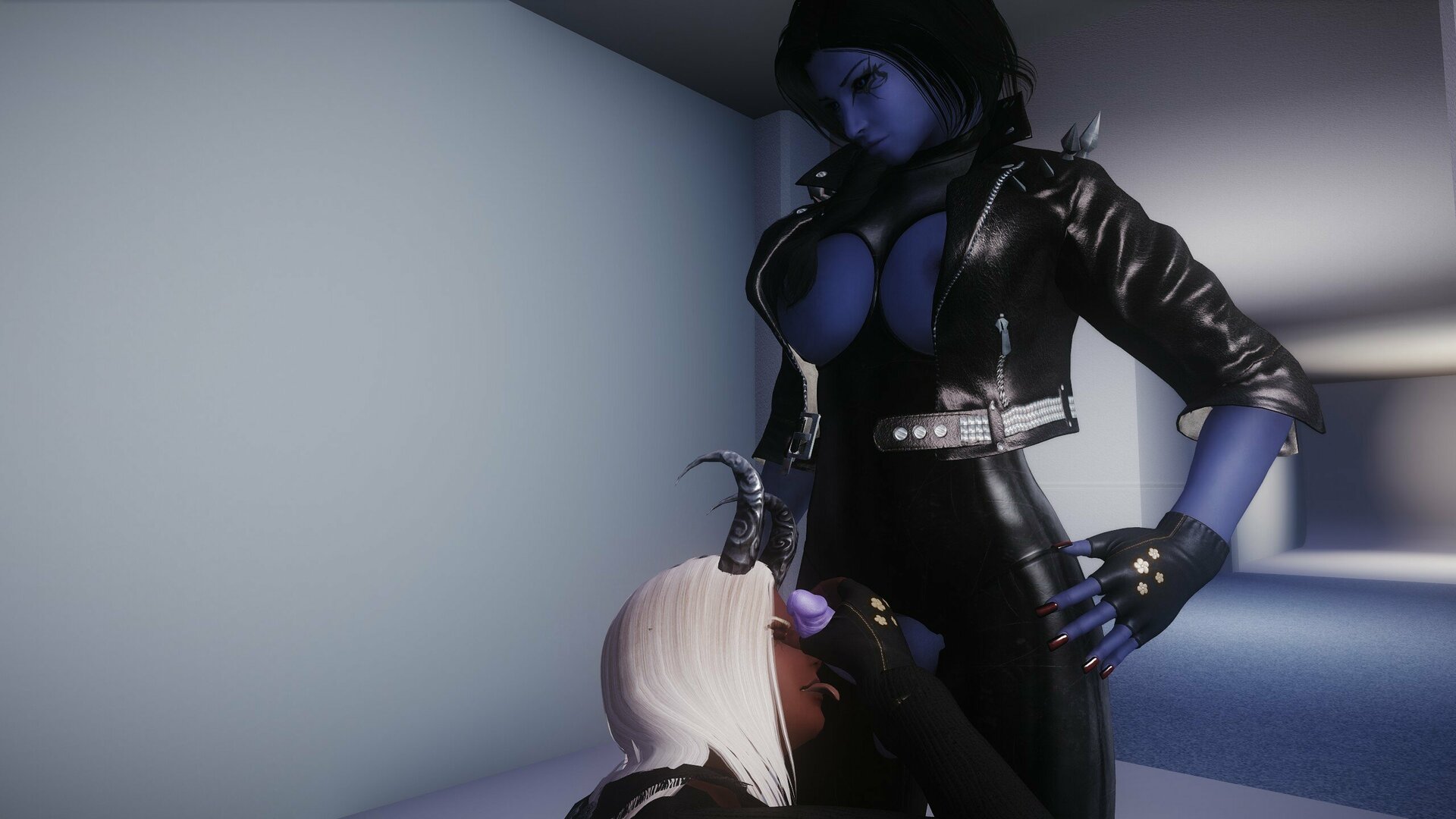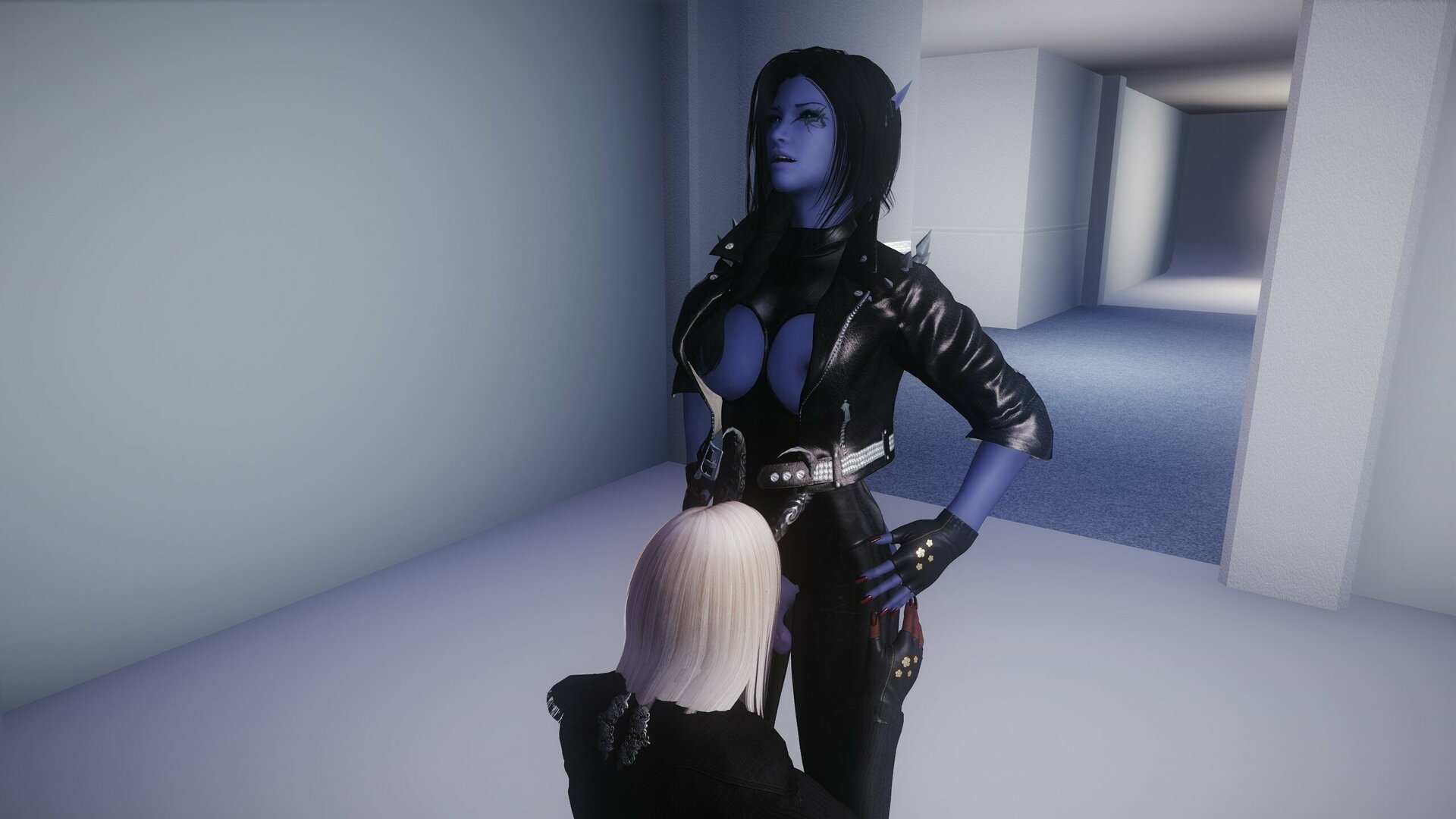 After 10 minutes. Aria: "Damn! There's a big load for you, hon."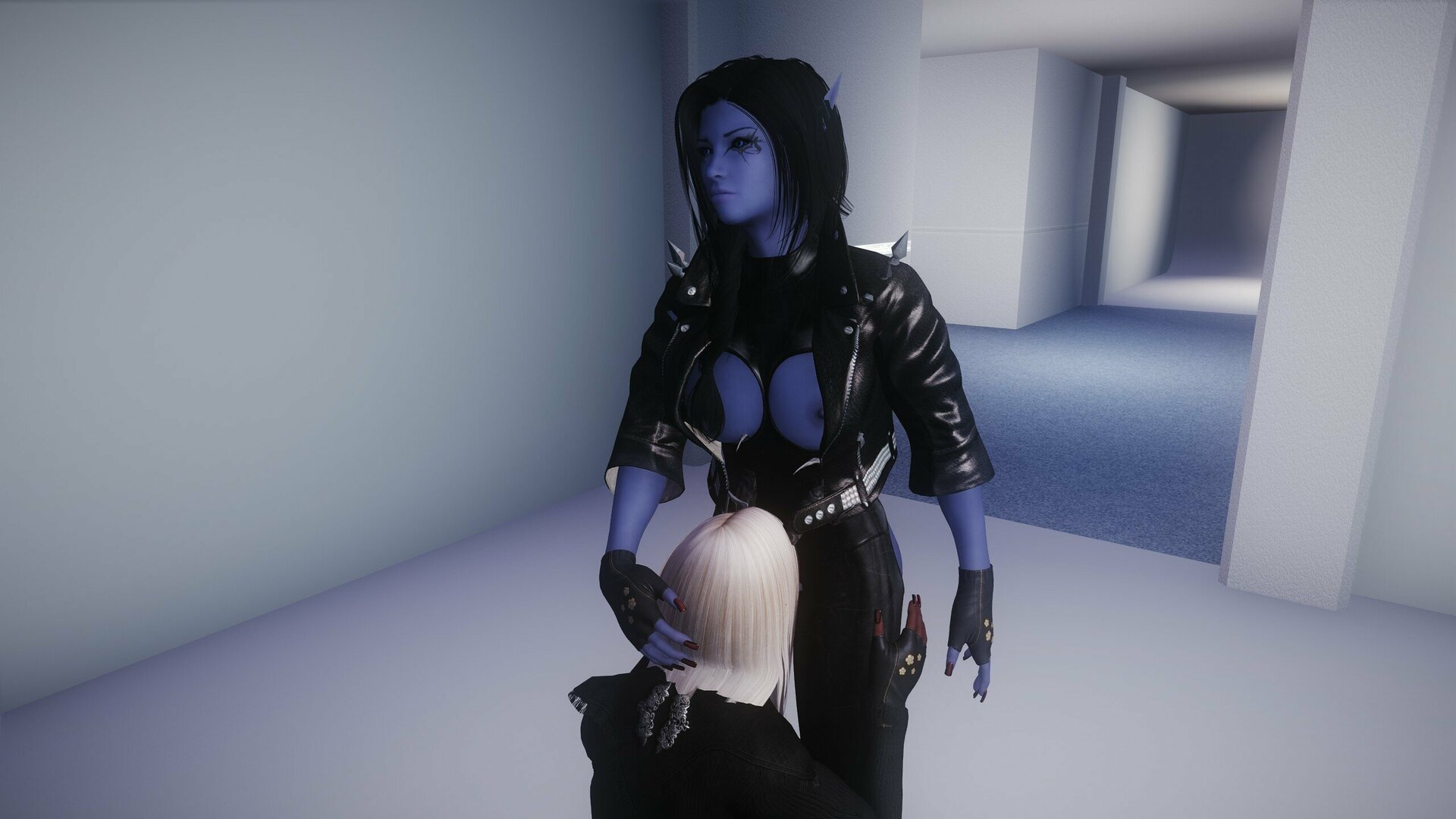 After Zilphia drunk all her cum, Aria looks a bit thinkful. At one side, she enjoy it, but on the other Side, she is asking for herself, why she didn't try this with all her other friends? Maybe they are different and not like Zilphia, maybe Saph is very close to her.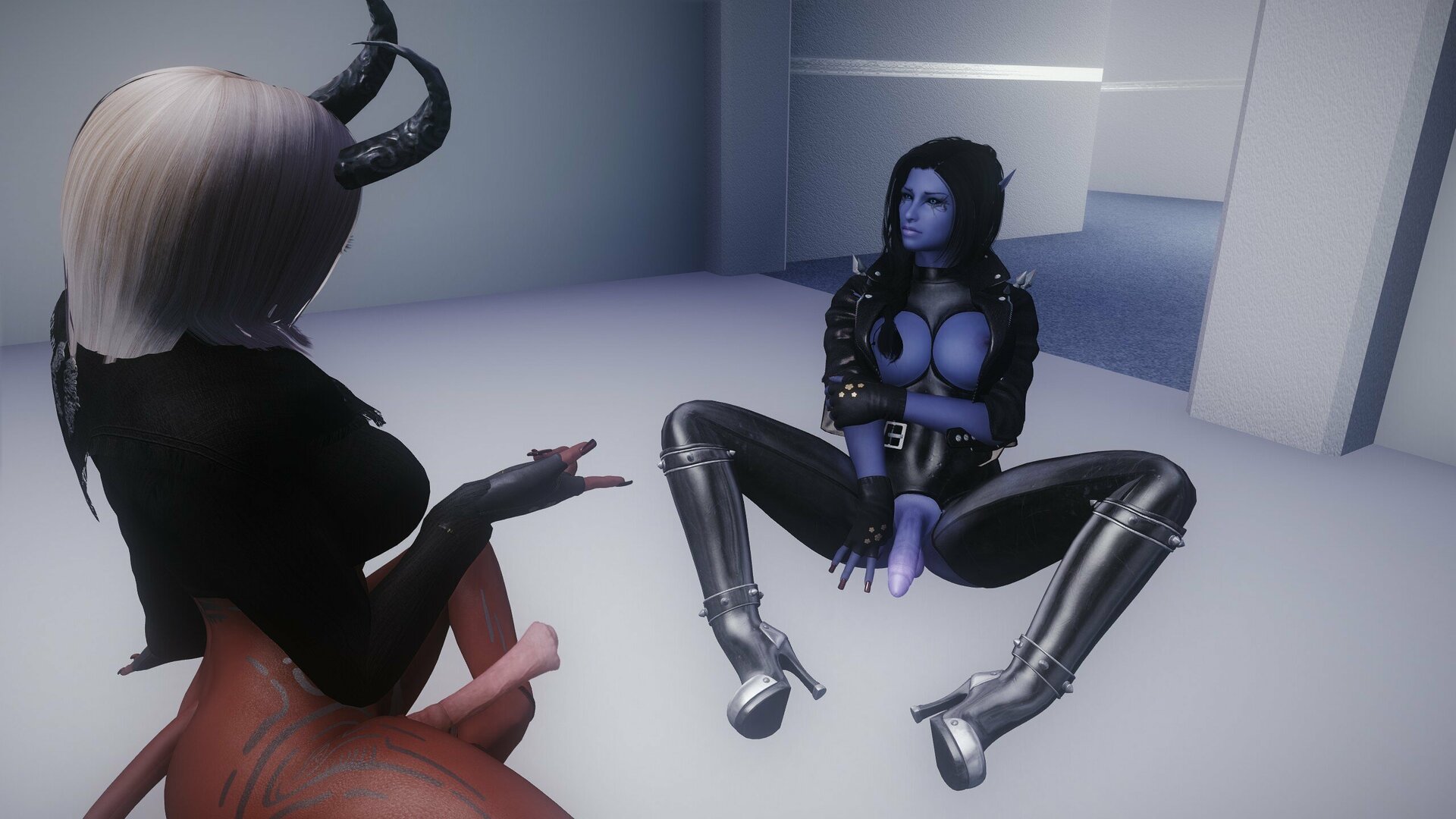 Zilphia: "That was great and tasty. Huh? What's up sweety?
Aria: "Uhm... nothing. Everything is okay and I enjoy it really. But there was just some Thoughts, nothing special."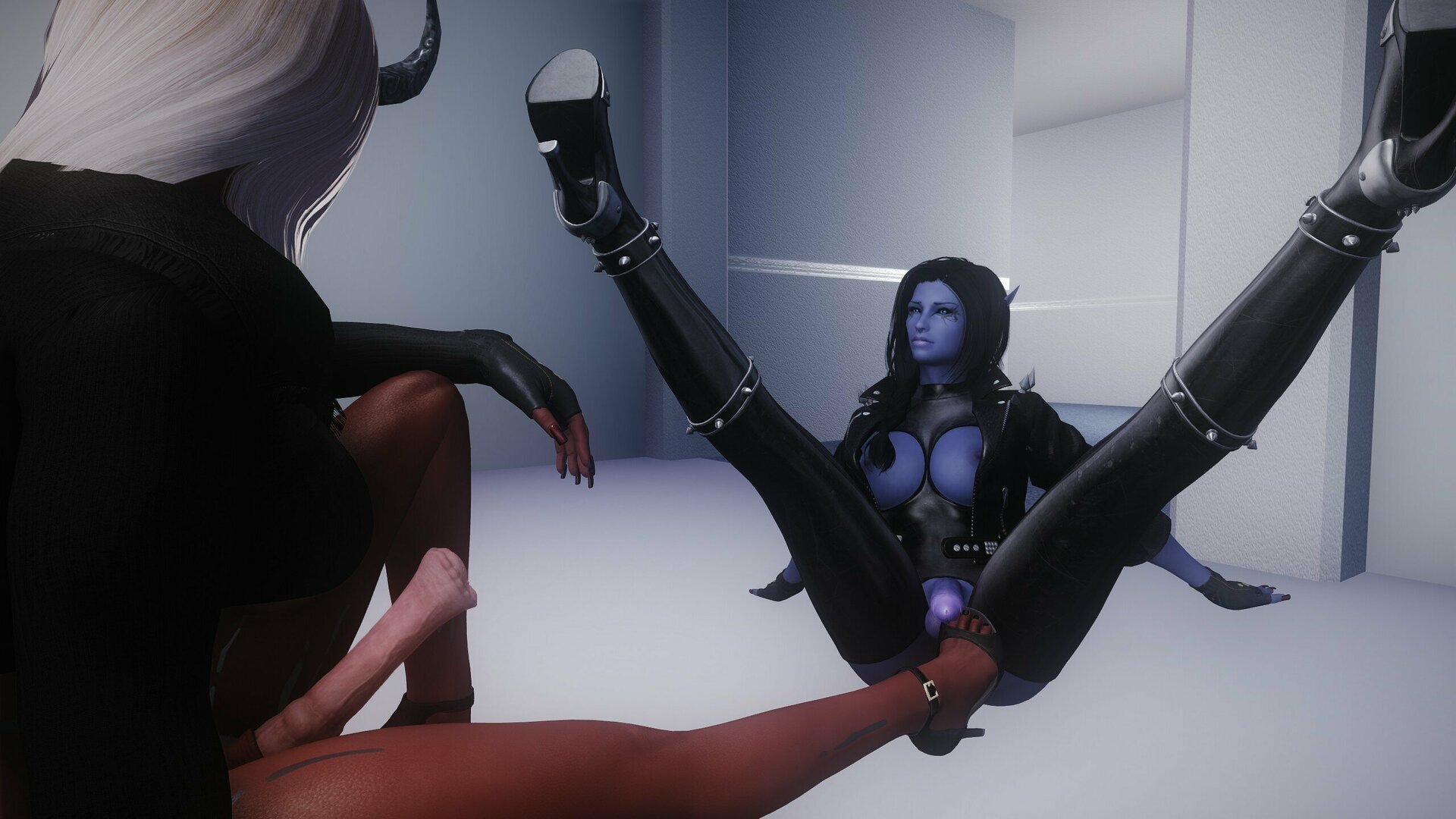 Zilphia: "Fine. Now it's time for a harder fuck in my Face." she touch her cock with her foot an smiles to her. "I want every inch inside my Mouth. Please have no inhibitions."
Zilphia: "Aaaah, look at it.  It's looking forward to it ."
Aria: "Hehe. It loves you naughty Tonge!"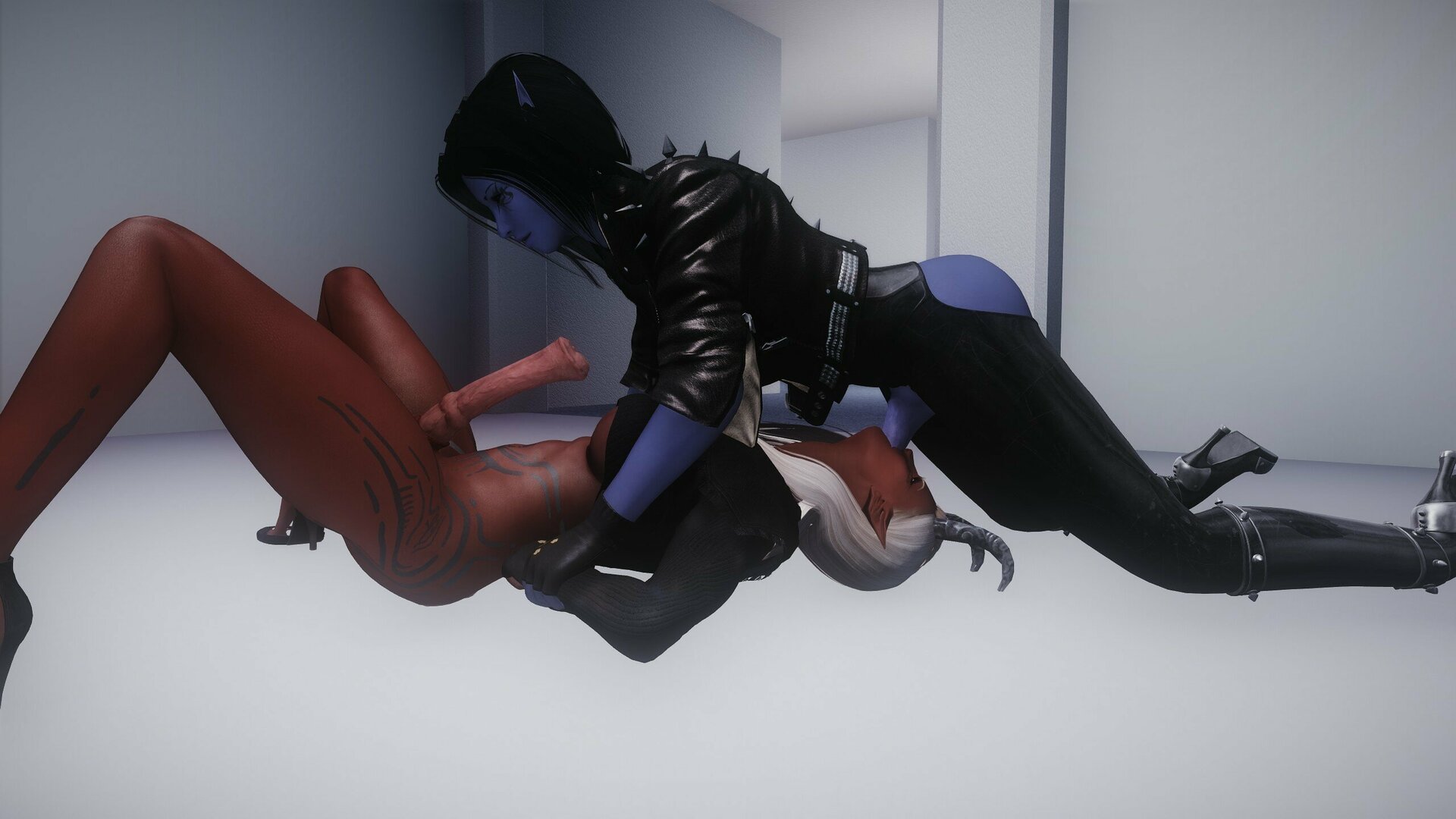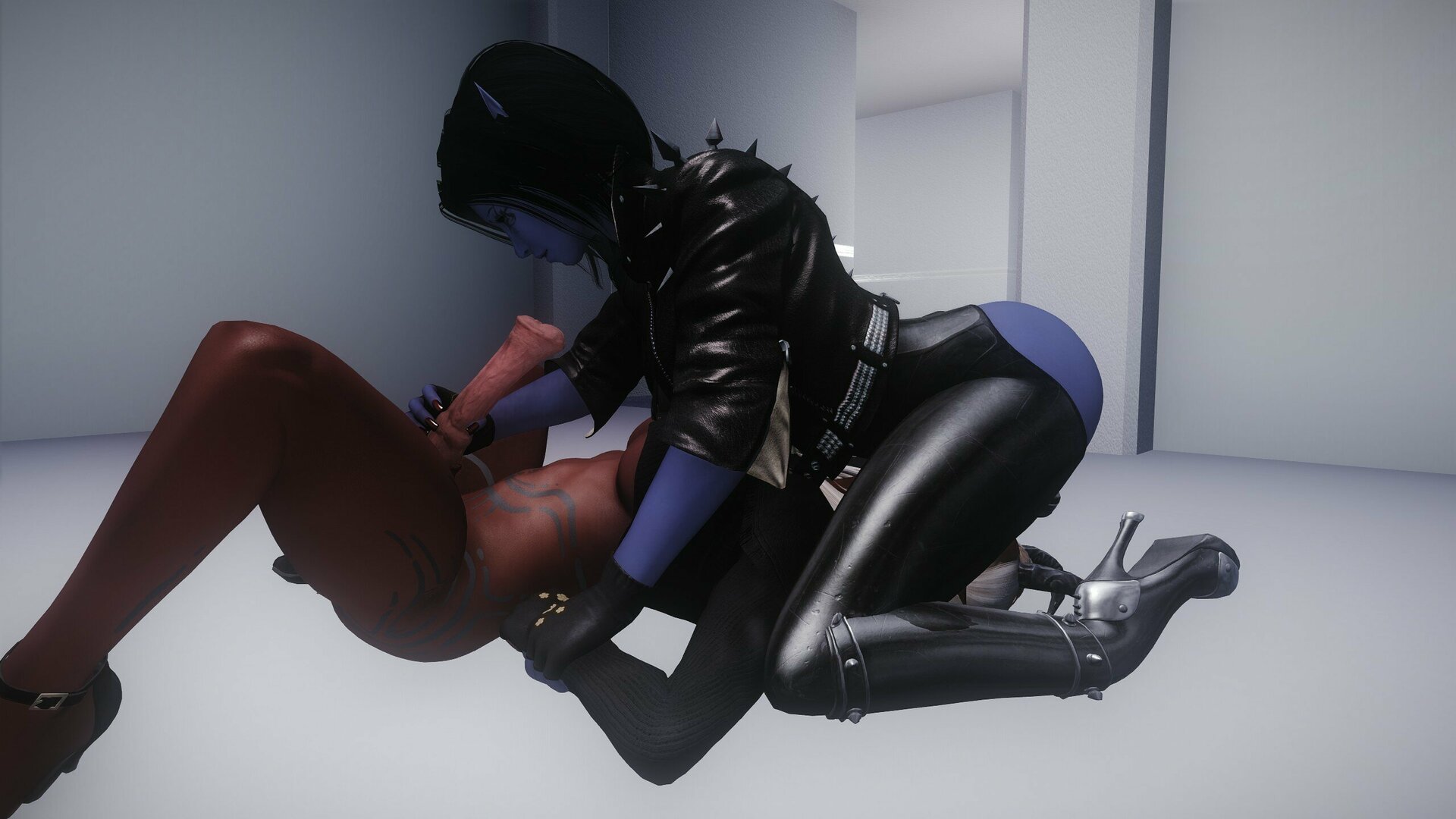 Aria: "Damn rule. Okay, there's one thing what can i do, only a Handjob."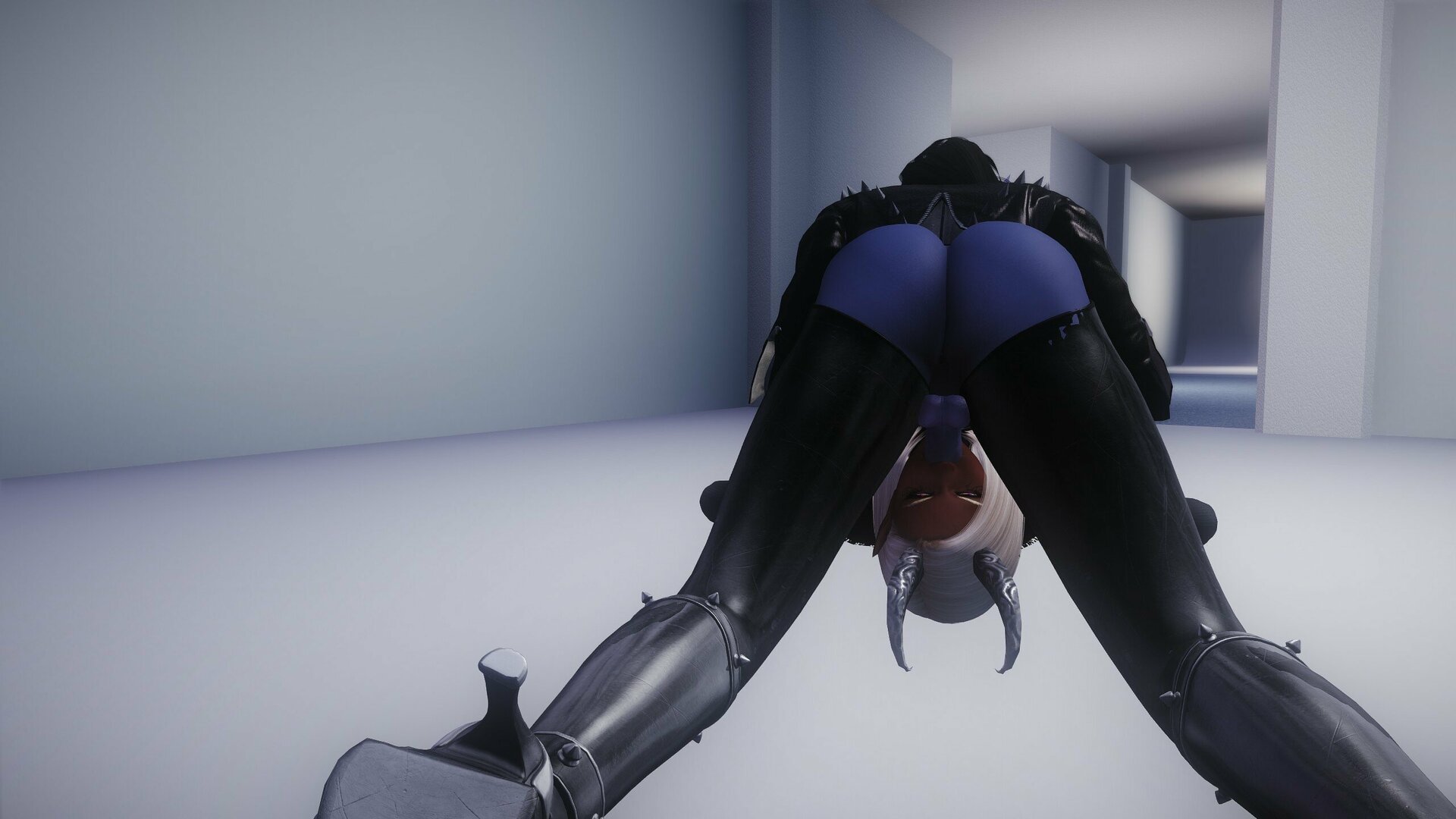 Zilphia close her eyes and she enjoy the work, until Aria cums a second time.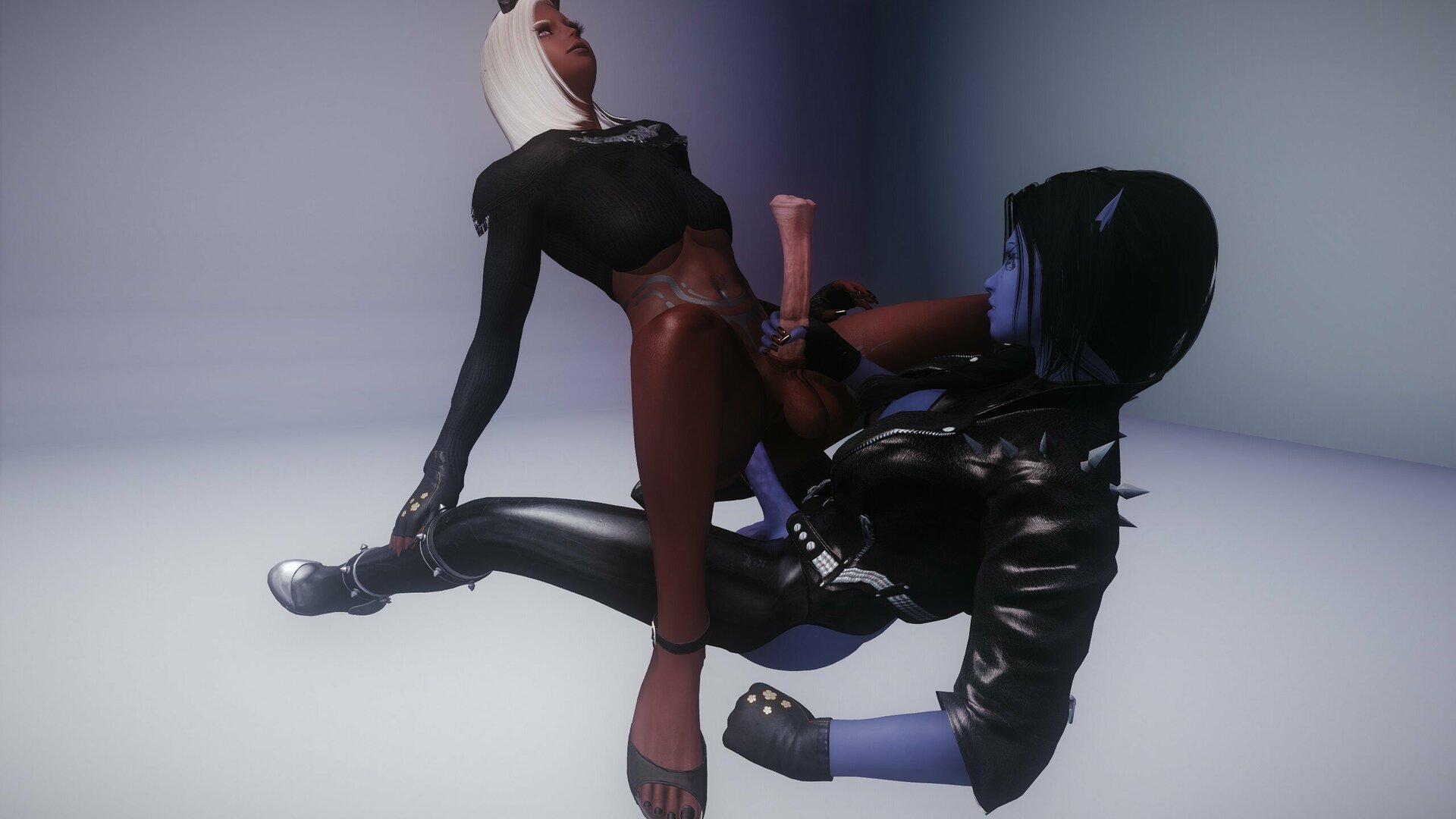 After this, Zilphia rides now her blue Boner, during Aria continues her Handjob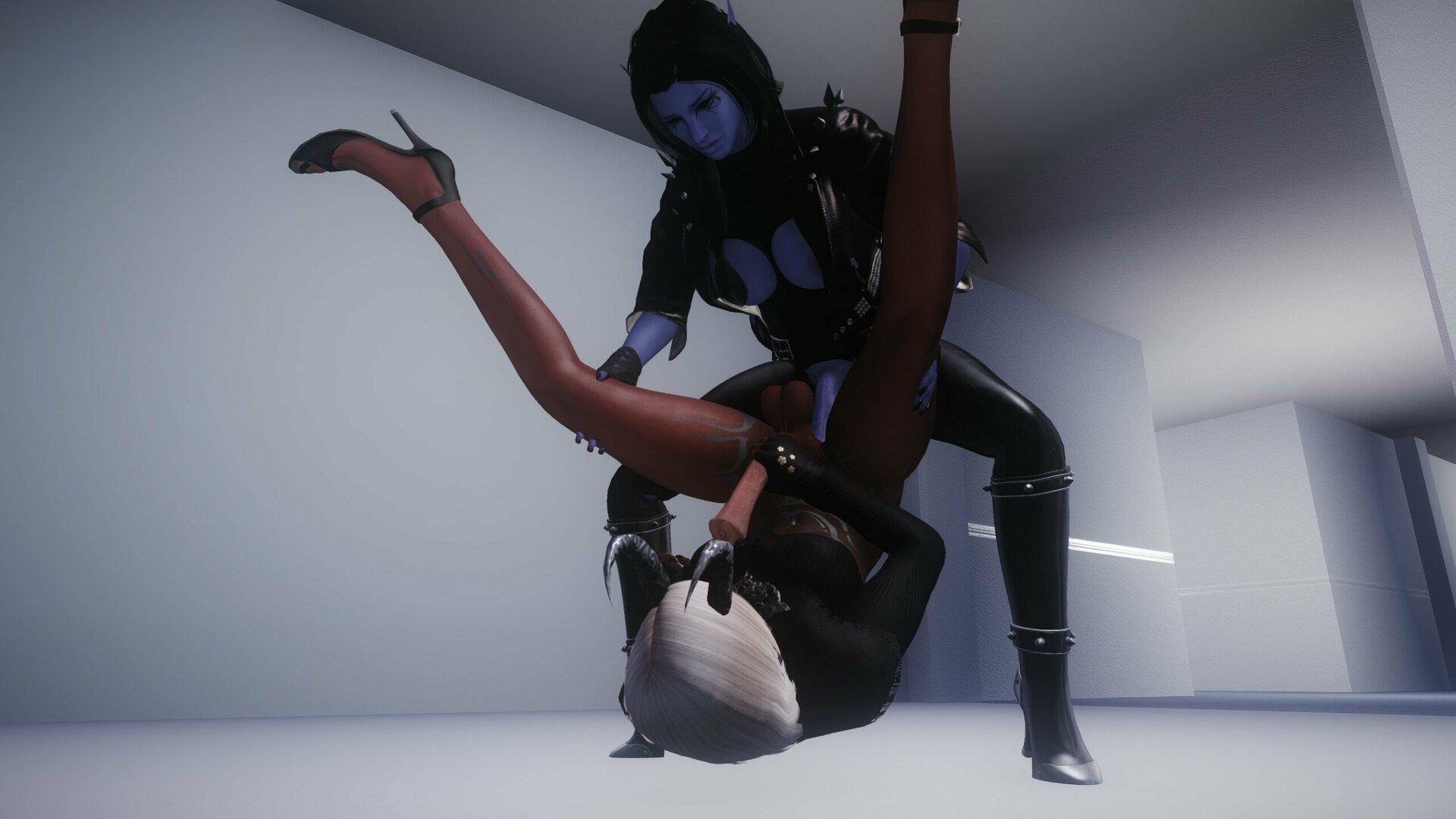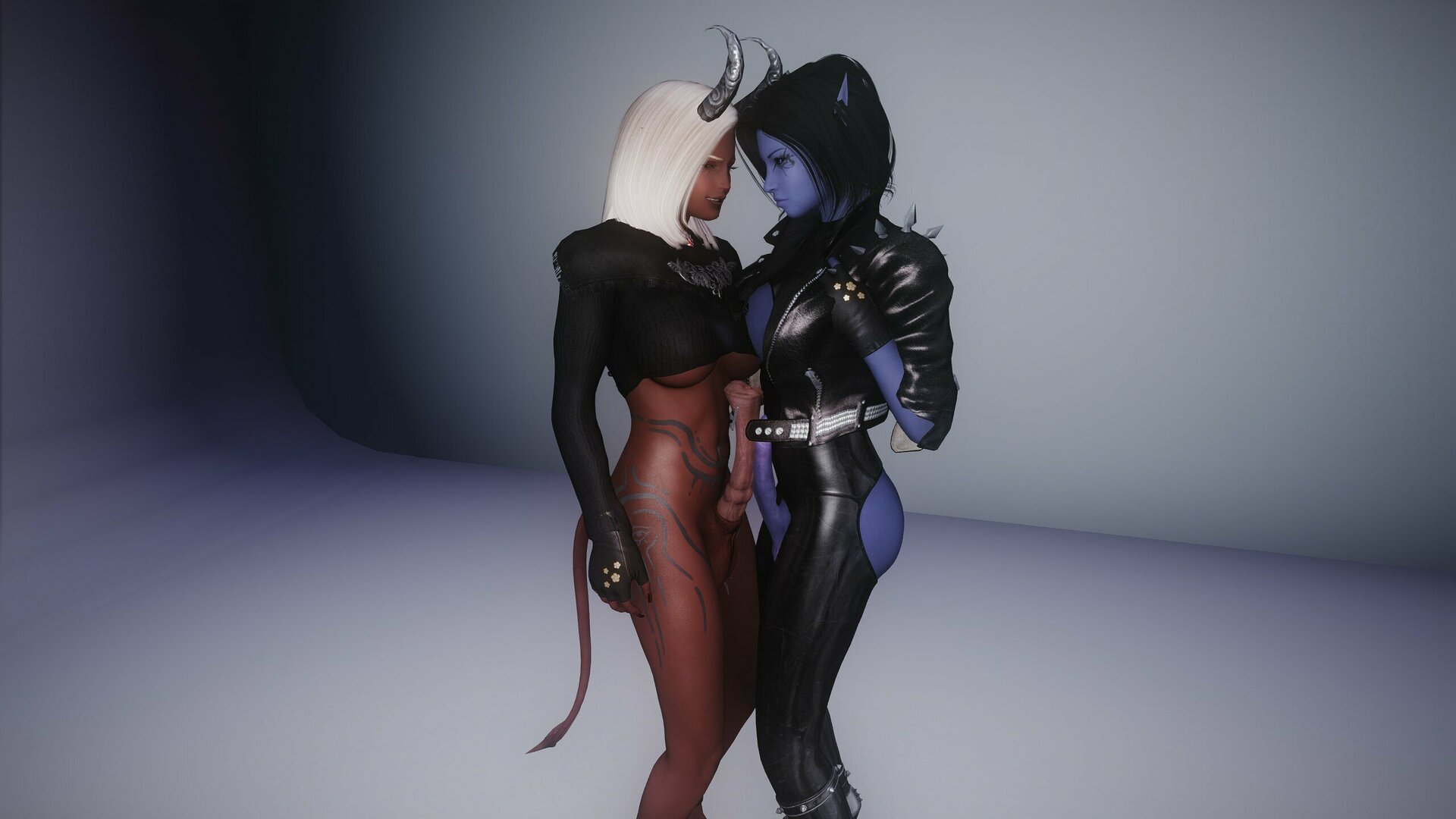 Zilphia: "Oh Aria, your Cock is amazing and your Cream is so tasty."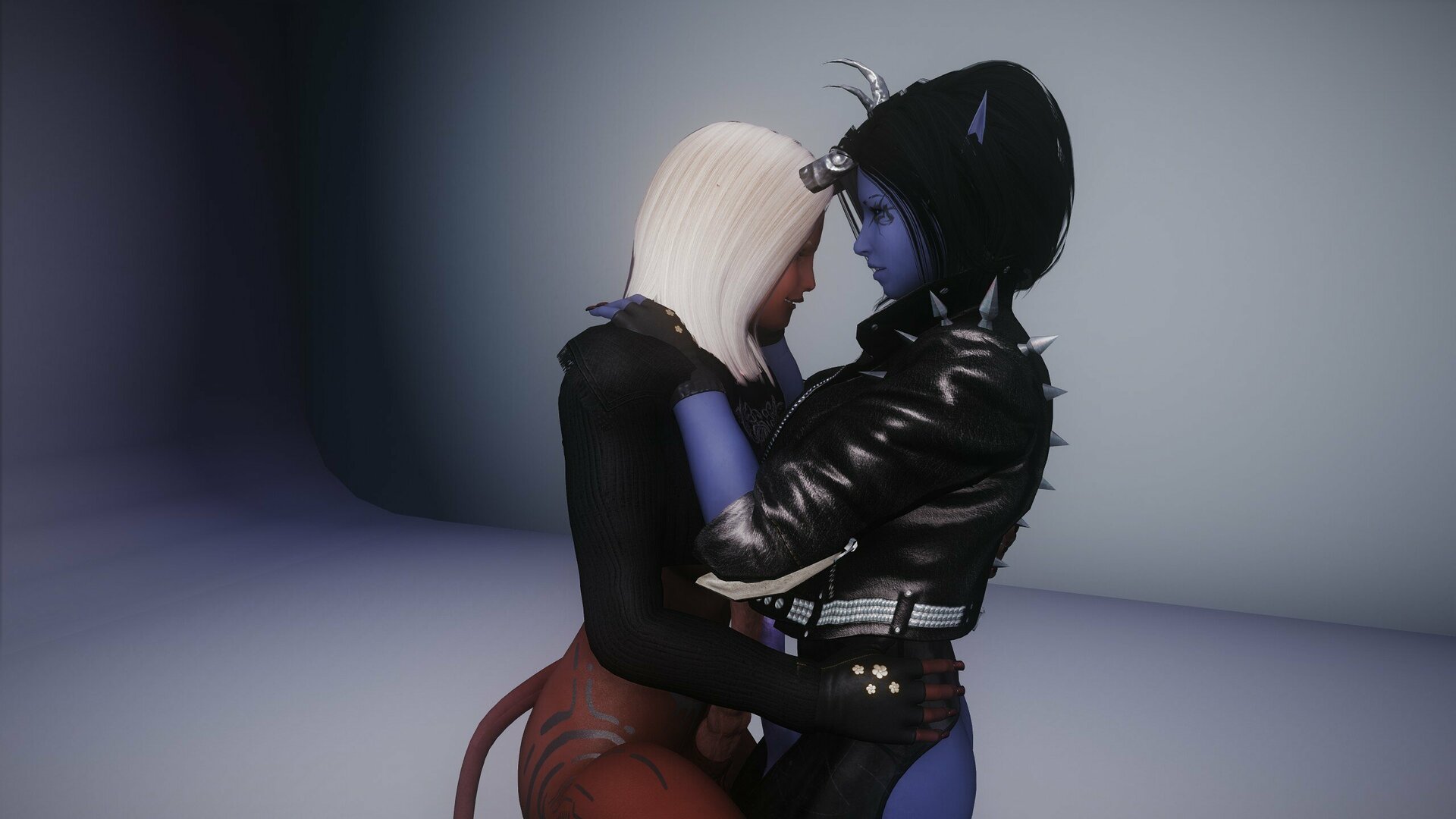 Aria: "Thank you, Hon. But for the next time, i want your Succu-Cream too, okay?"
Zilphia: "Of course, sweety. Uuhhh! I love your cock so much. So sad, that you are been married with Phoenix."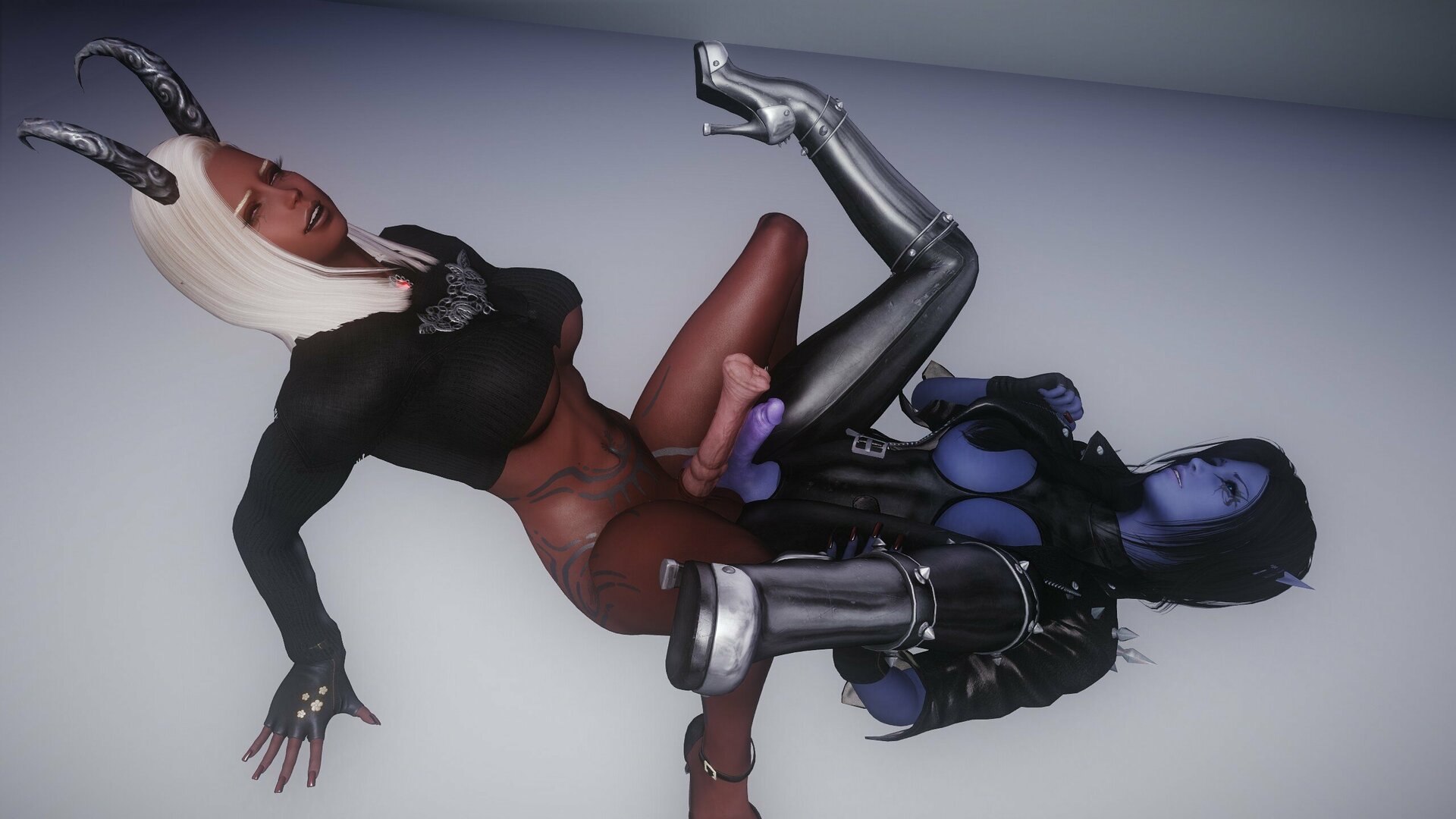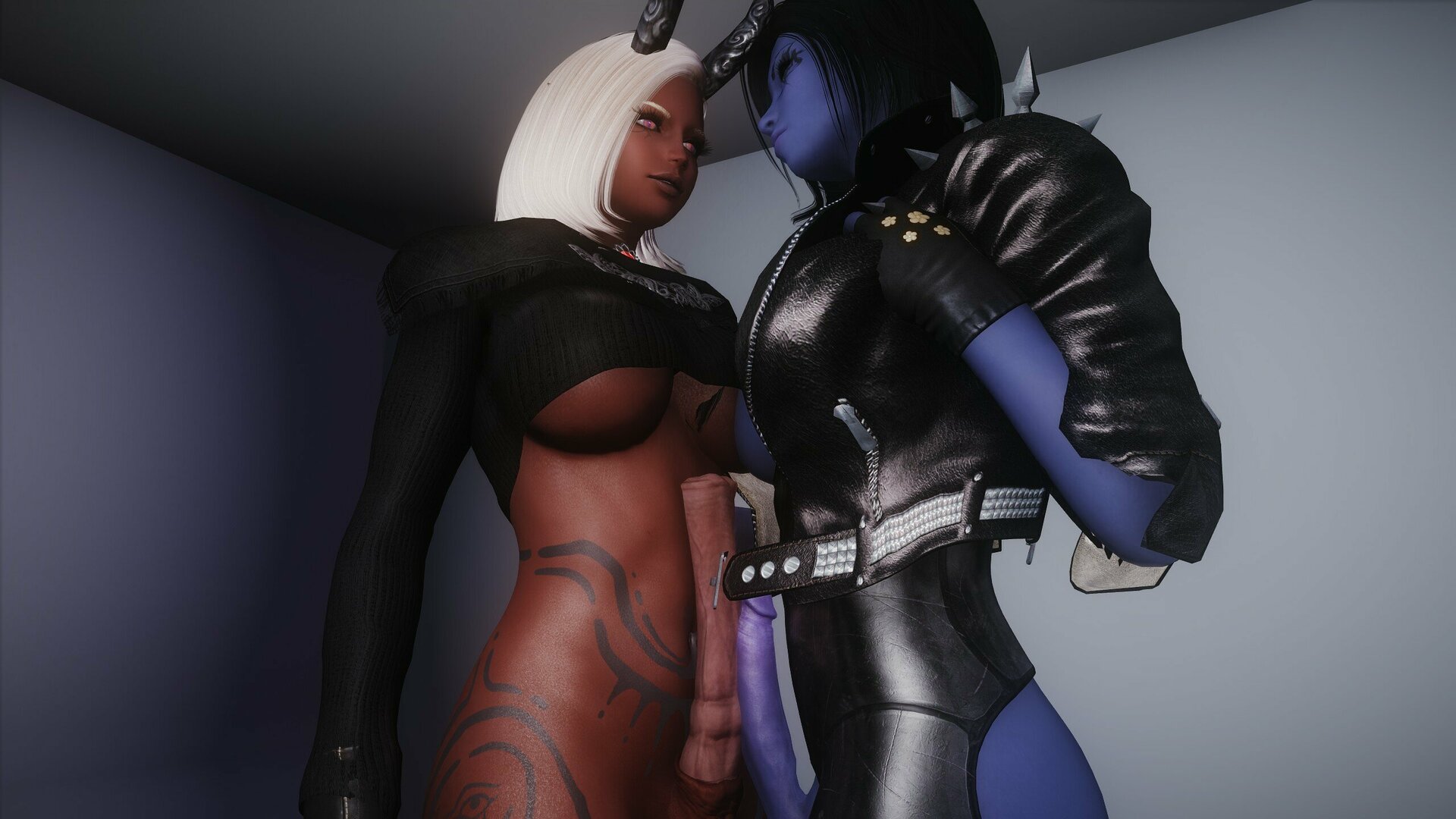 Aria: "I can understand you. But our friendship is fantastic too. I won't miss it. And Phe likes you too, don't forget this."
Zilphia: "So true. She is a good Woman, Really."
Aria: "Yes, she is. And we are her lewd and naughty Daedric Ladies..."
Zilphia: "... with good intensions."
Aria: "Hmmm Hmmh.  - Some interests for a second Round?"
Zilphia winks with a lusty smile on her Face.