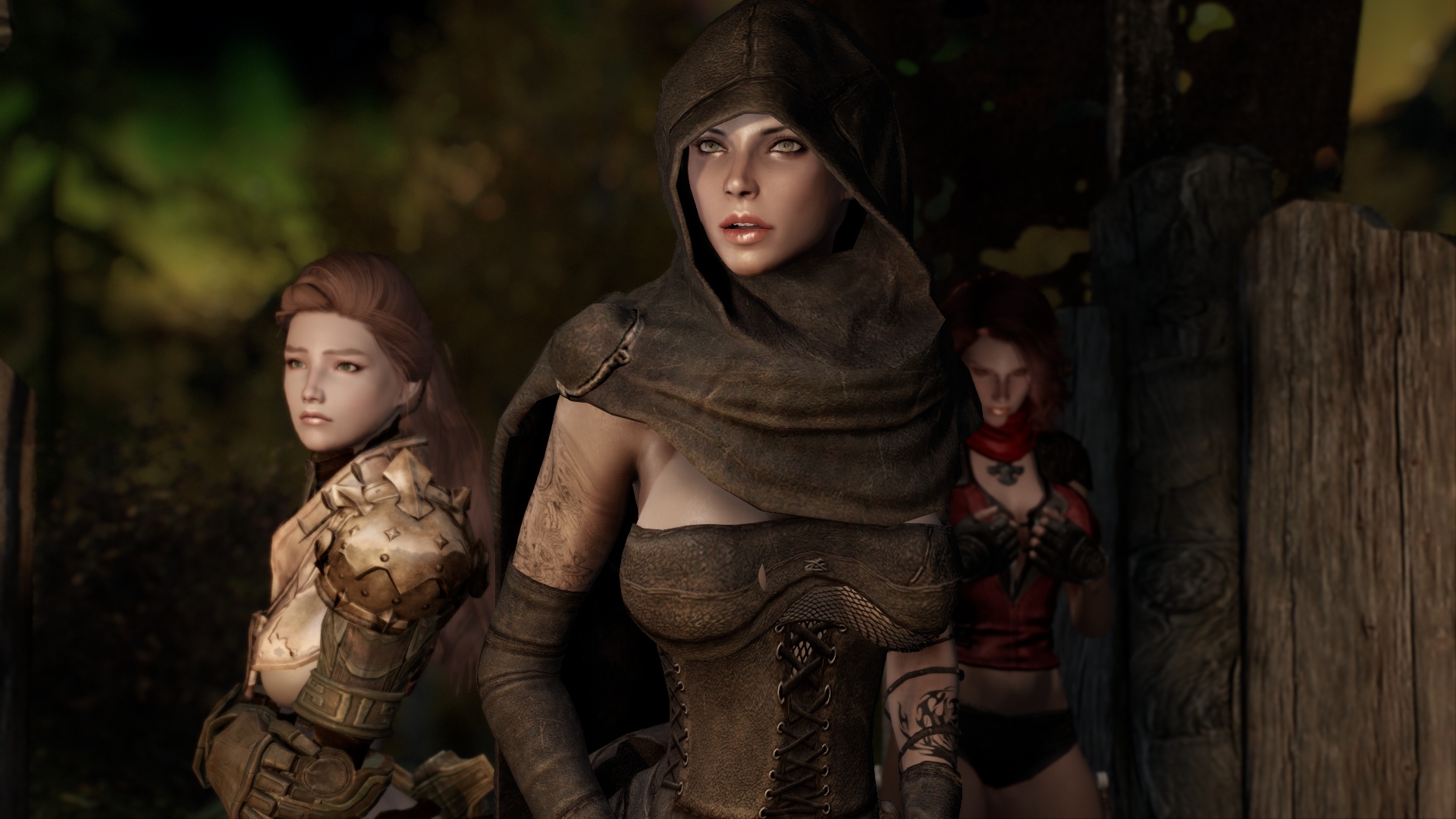 Wow this place is filthy.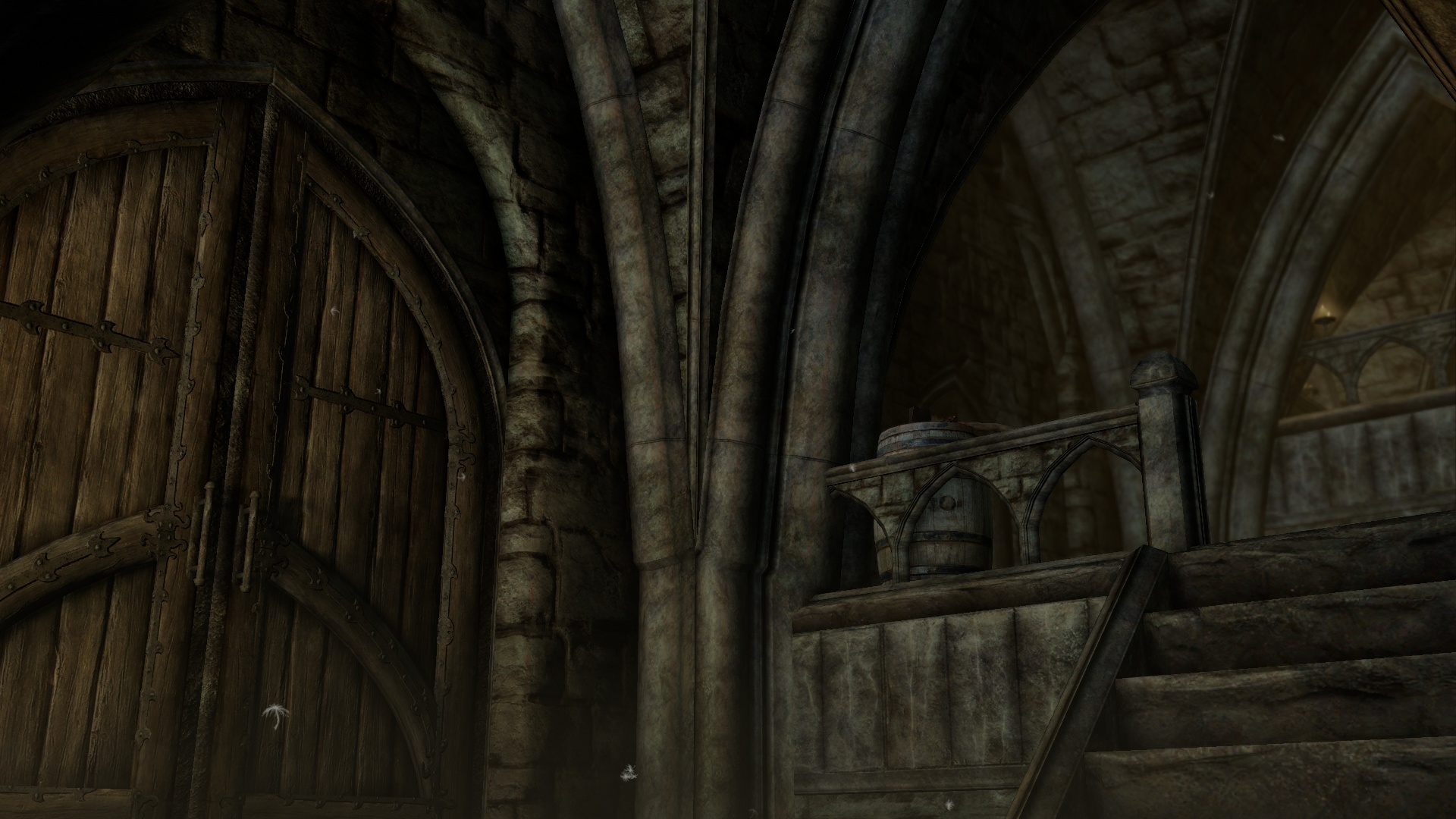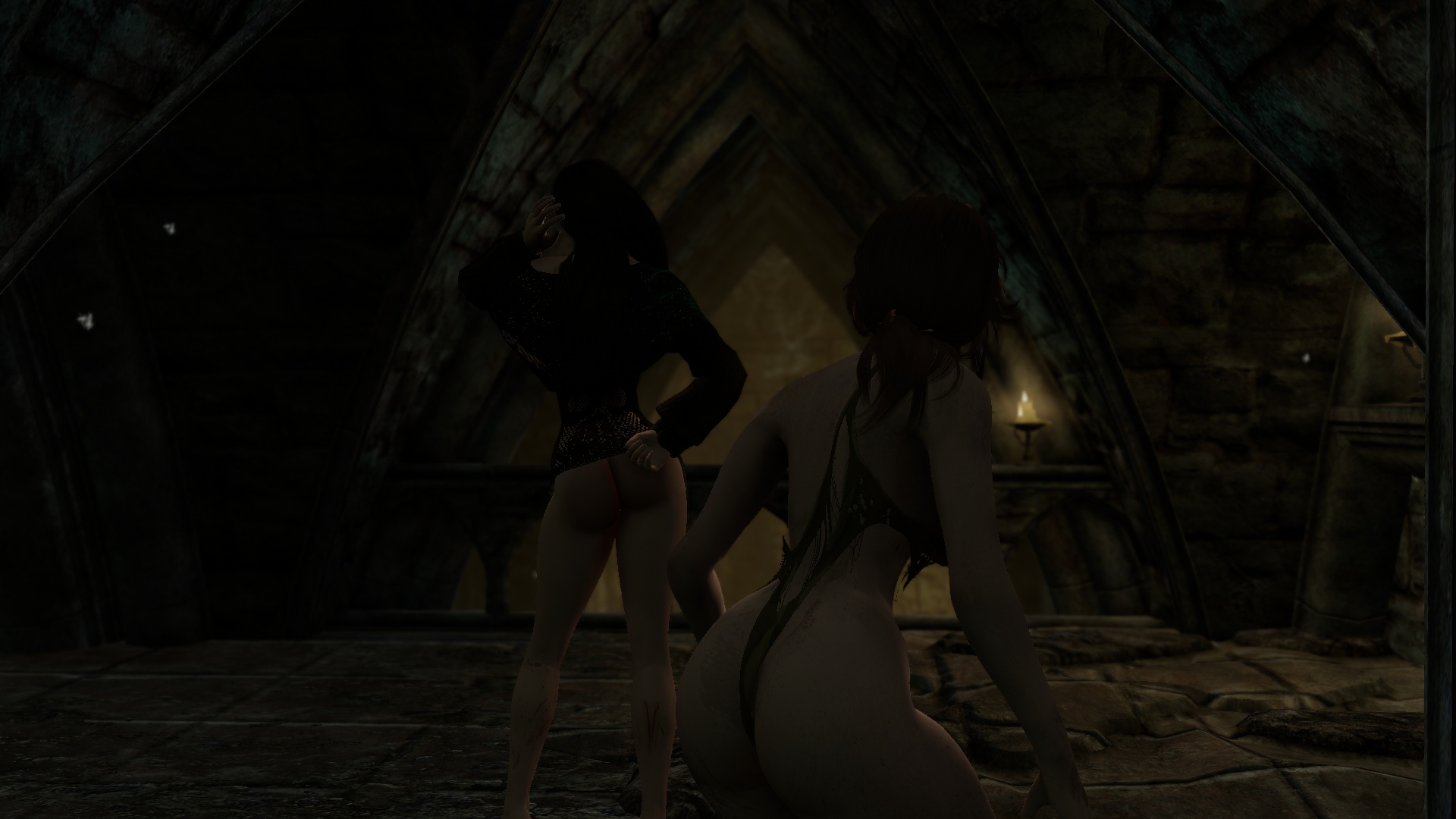 Serana,
did you find your mother?
No, which is odd.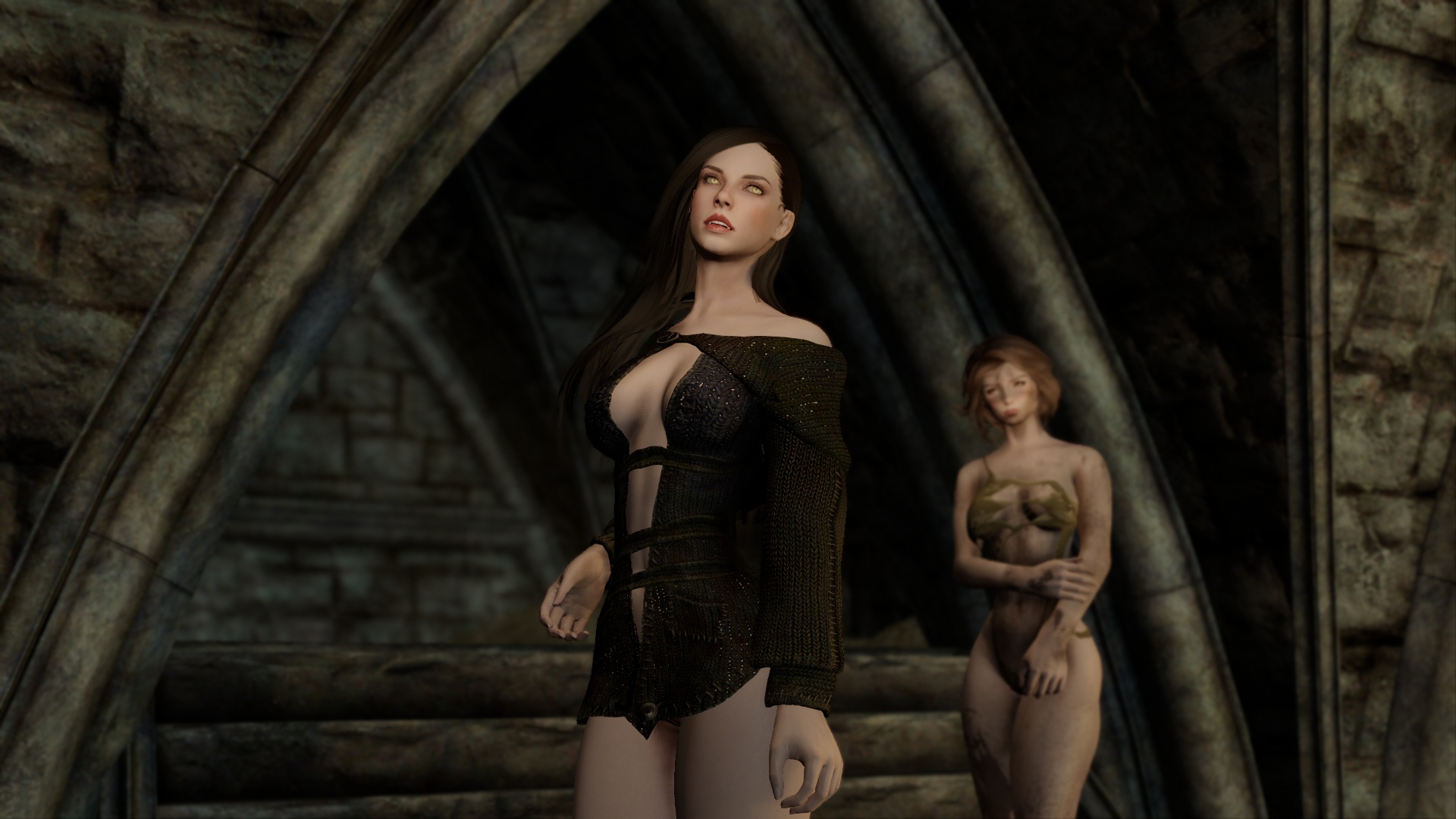 The last thing she told me, is that she would be at Castle Volkihar,
but even my father hasn't been able to find her.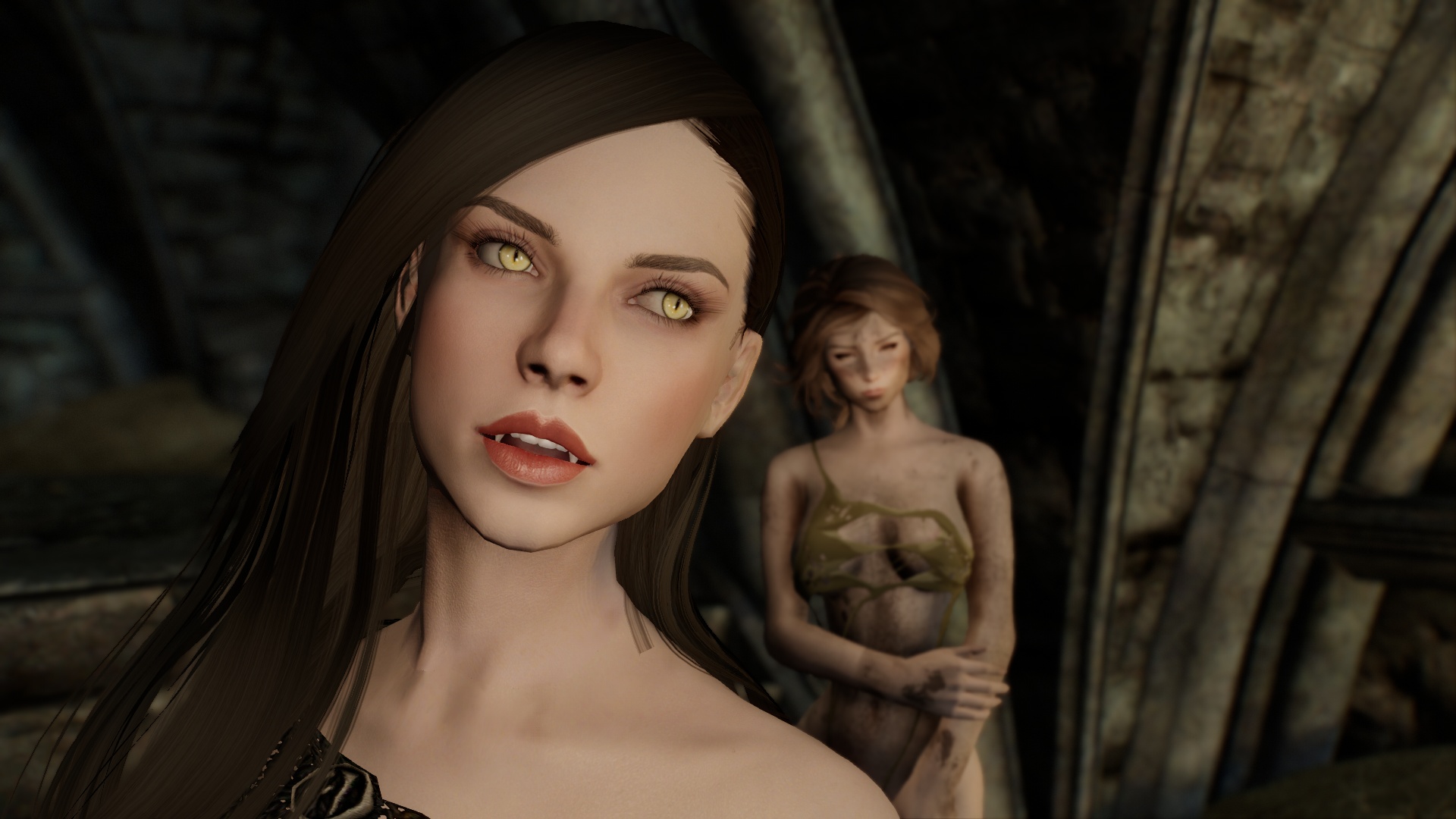 She may have left a clue to her whereabouts in a part of the castle my father sealed off.
Then I'll search with you. It's better than running away.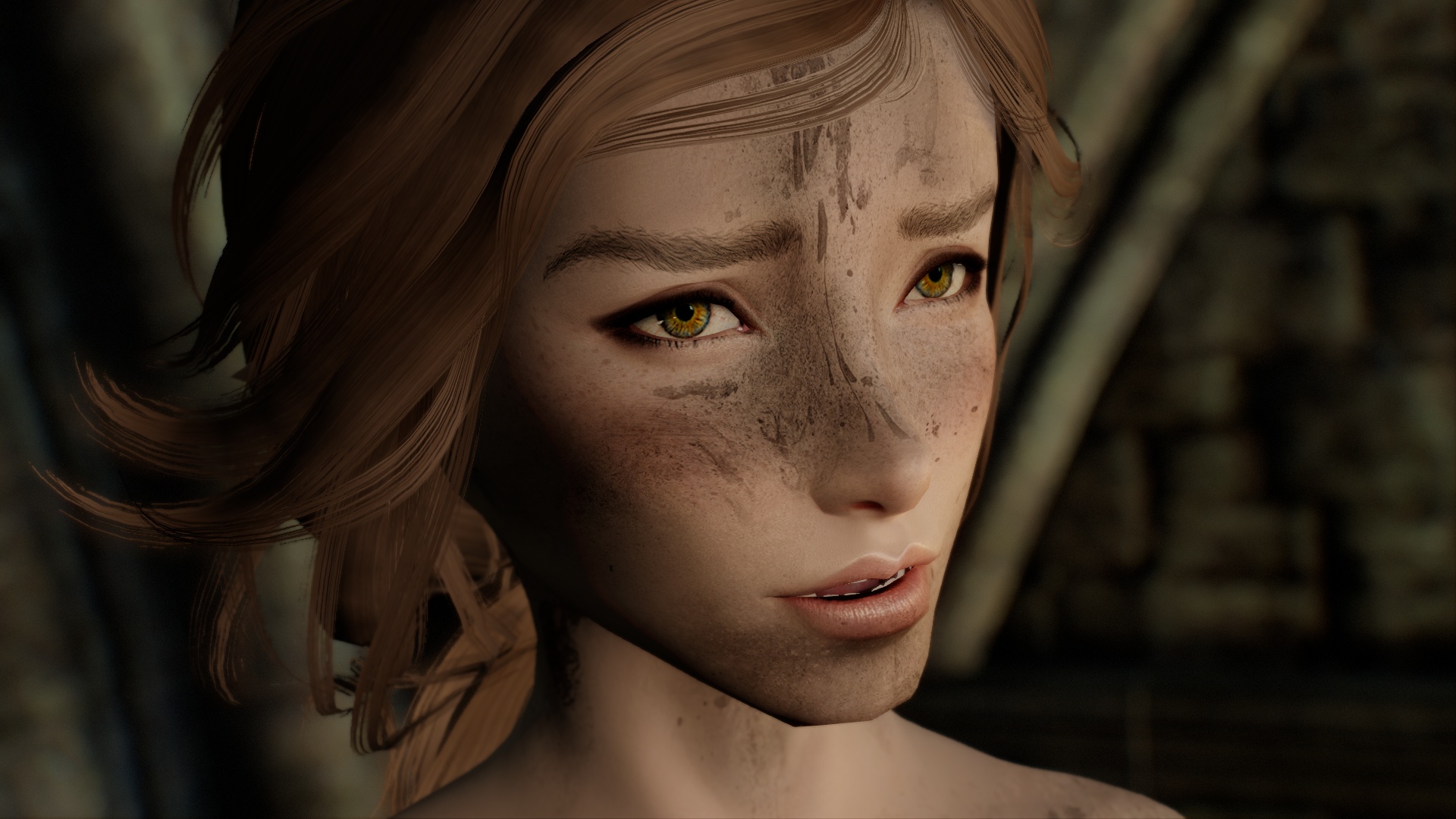 Where would your mother leave a clue?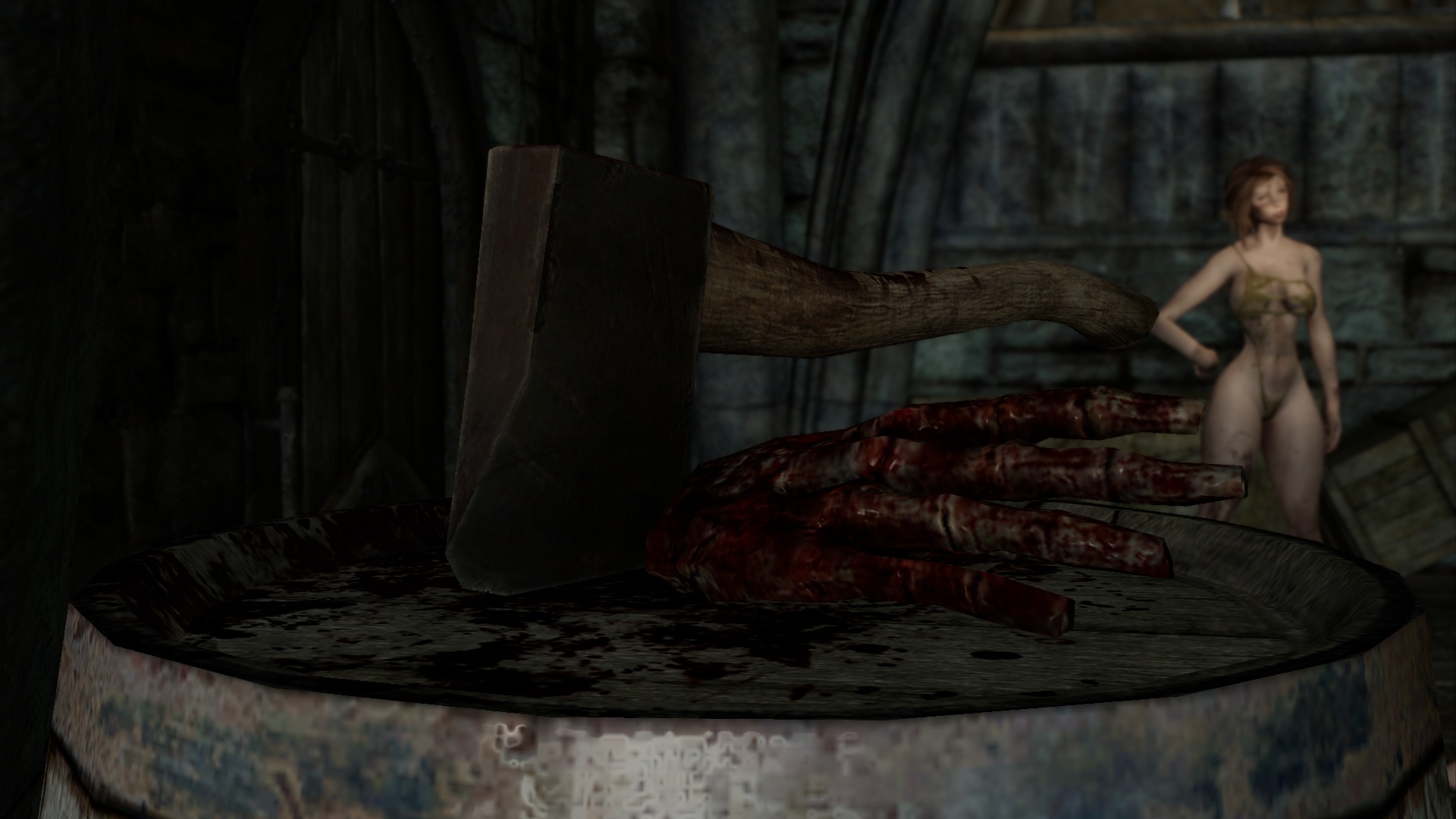 Wouldn't Harkon find it immediately?
Maybe she lied to you.
She may be a vampire, but I know she still cares for me.

I think there may be one place my father wouldn't look...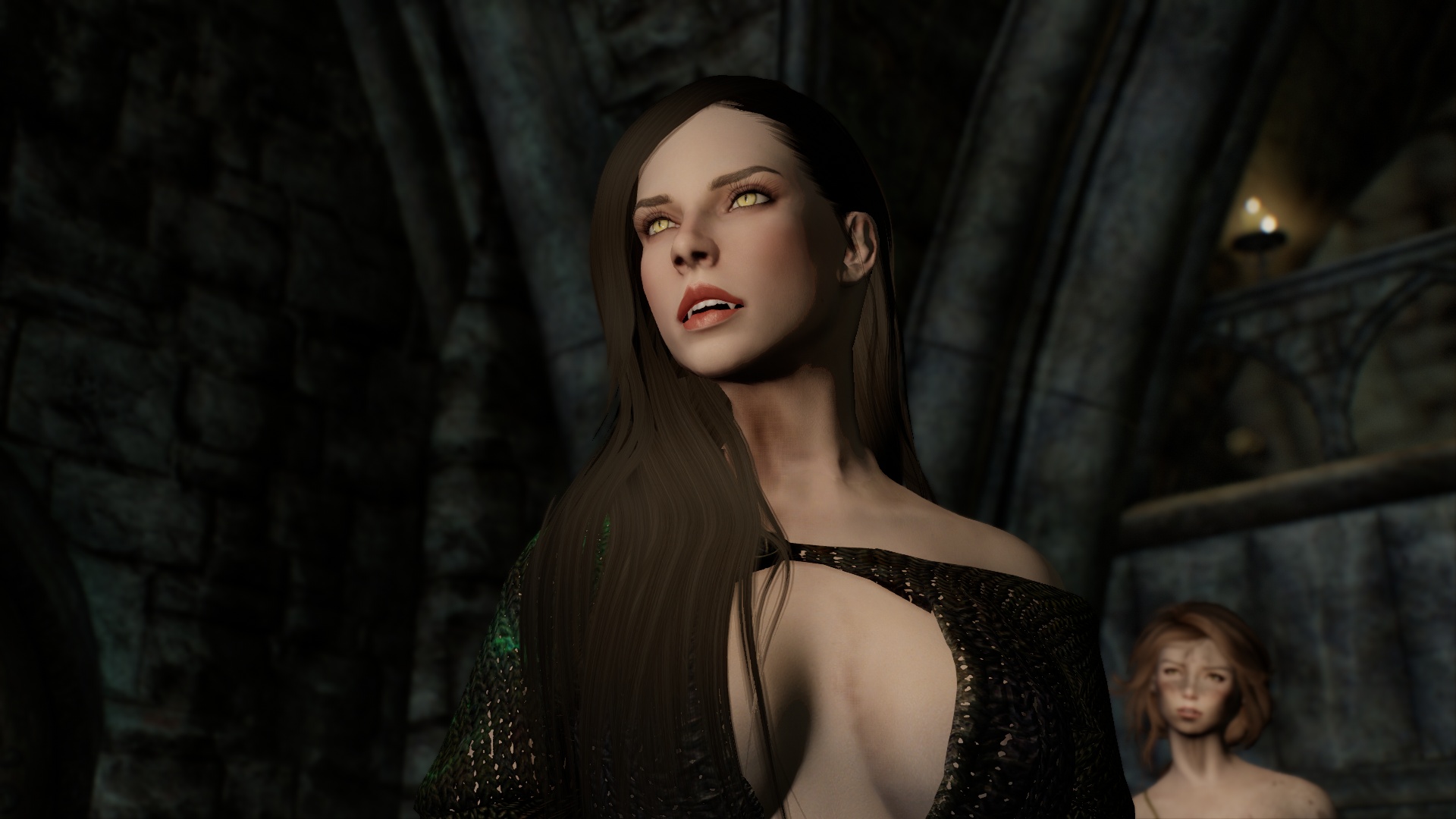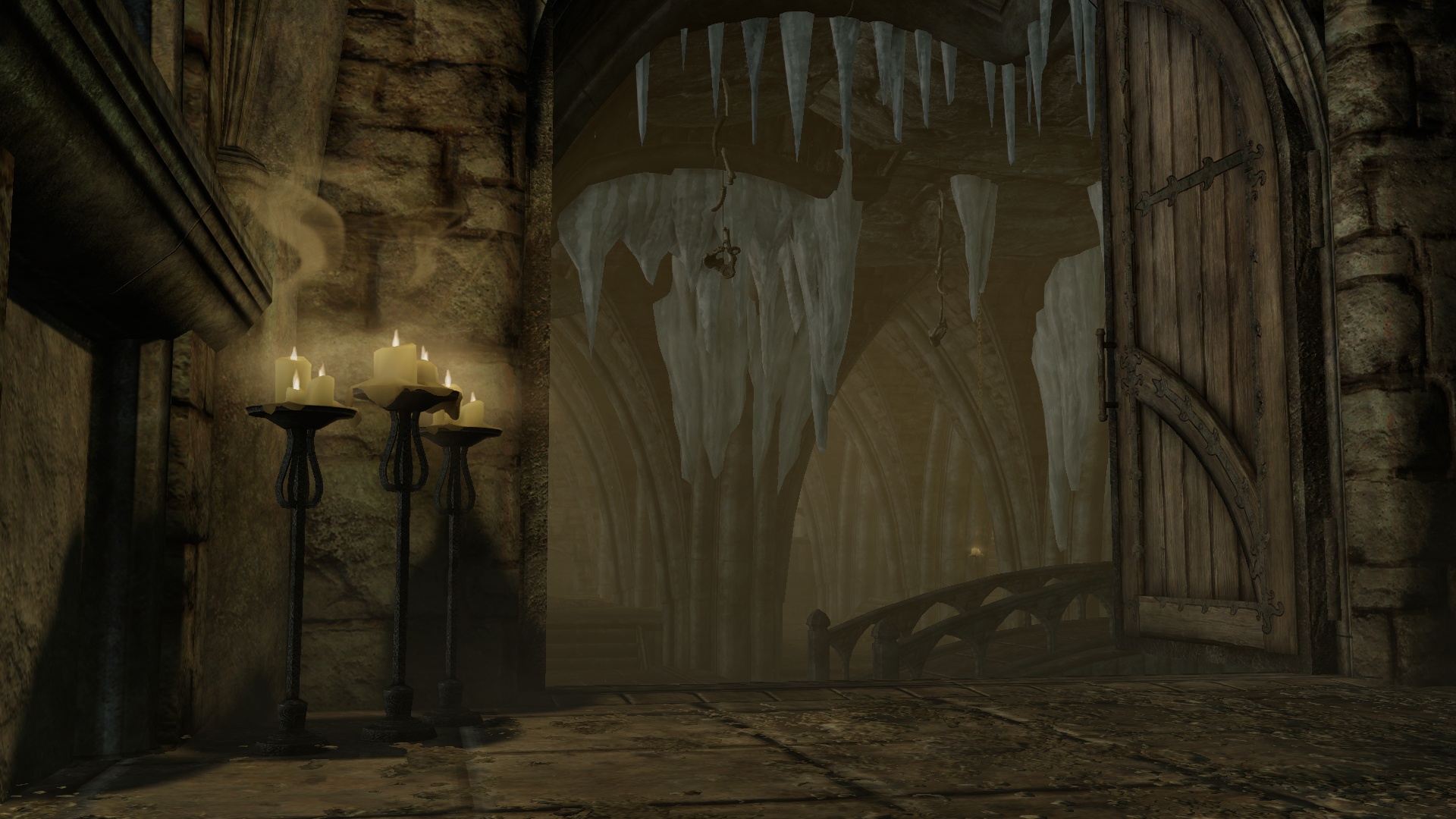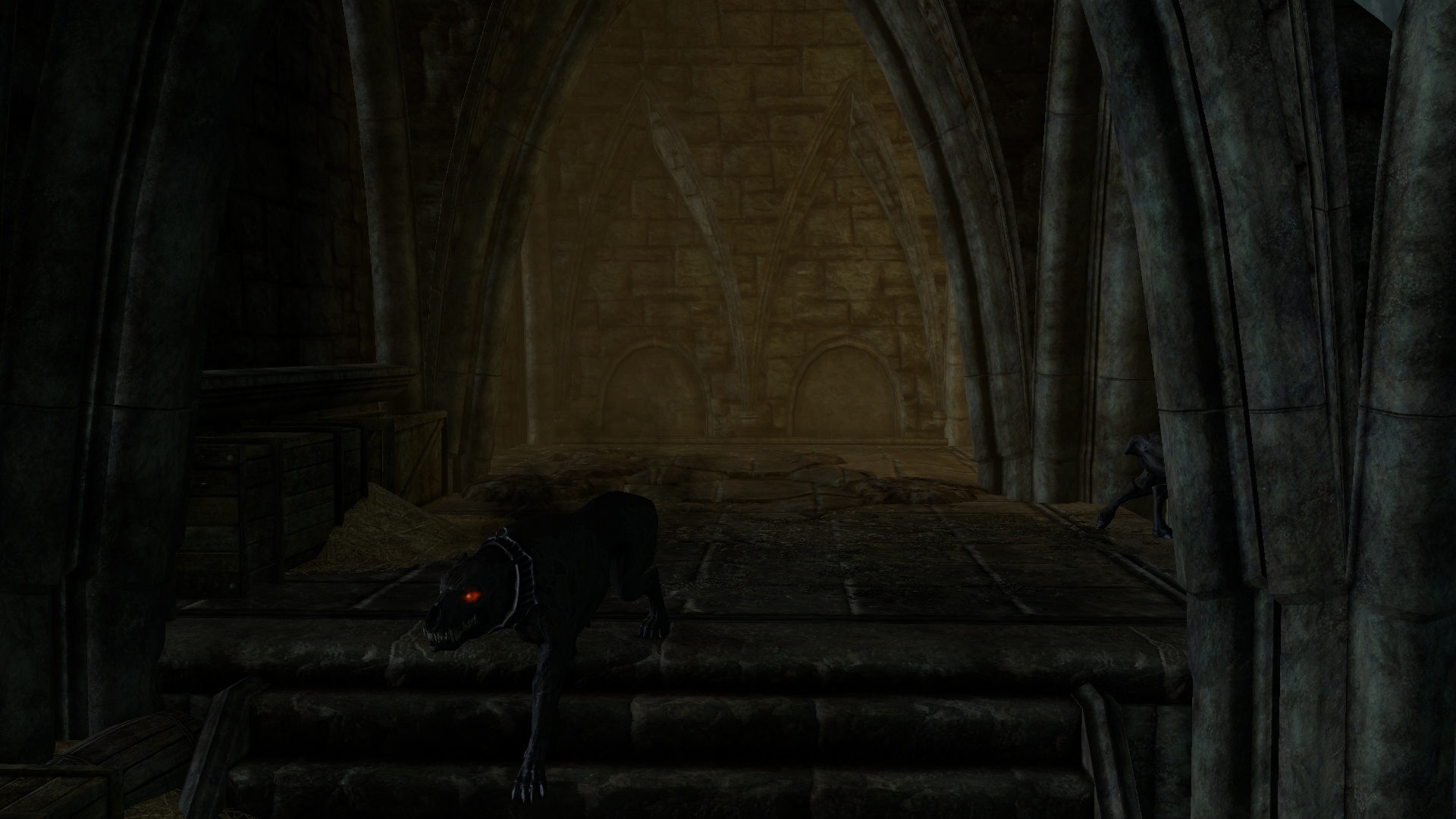 Its more of those vampire dogs! Will they attack me?
They're called death hounds. We should be safe to walk right past them.
They don't attack unless commanded by a pureblooded vampire.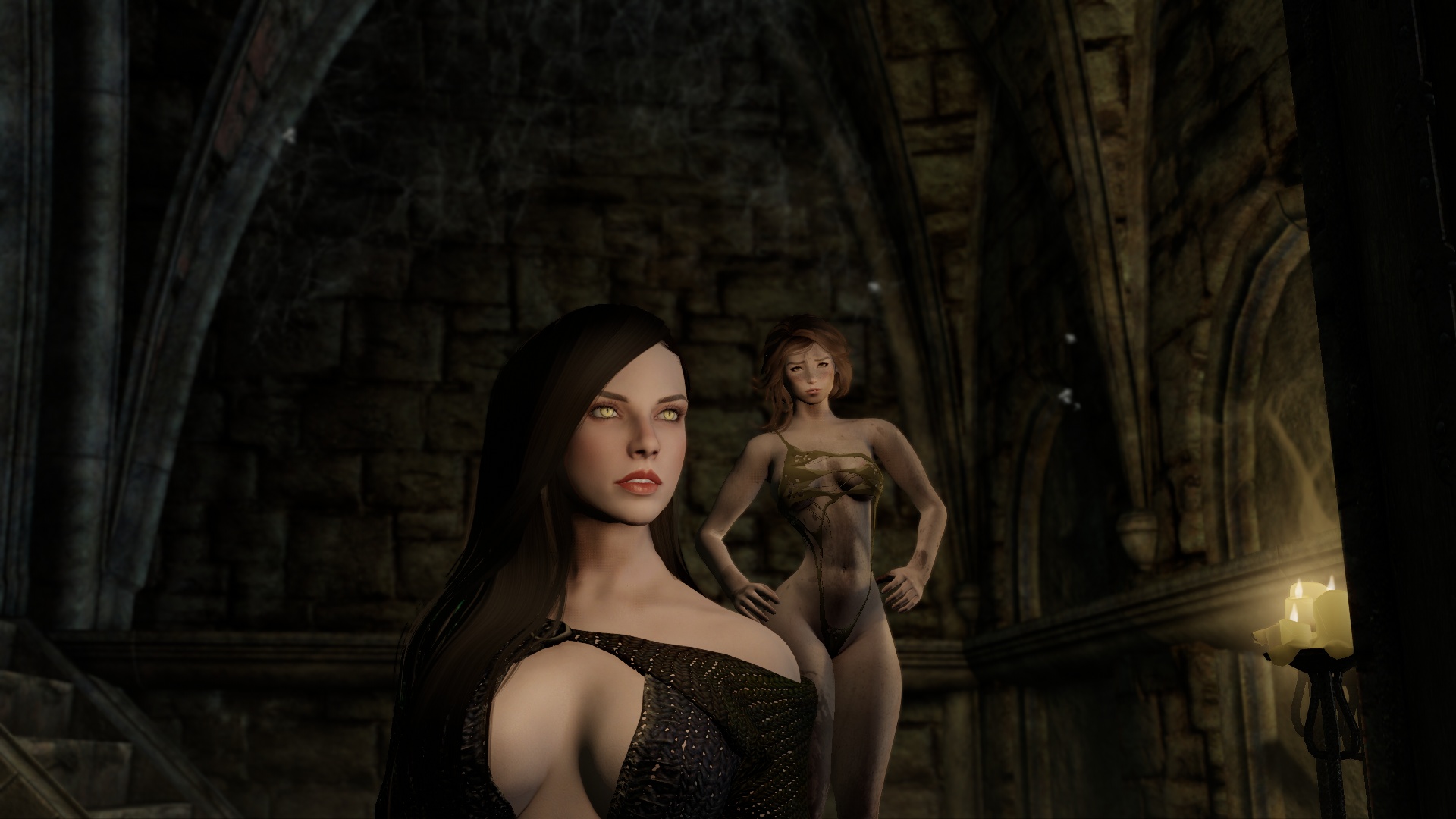 Stay close to me.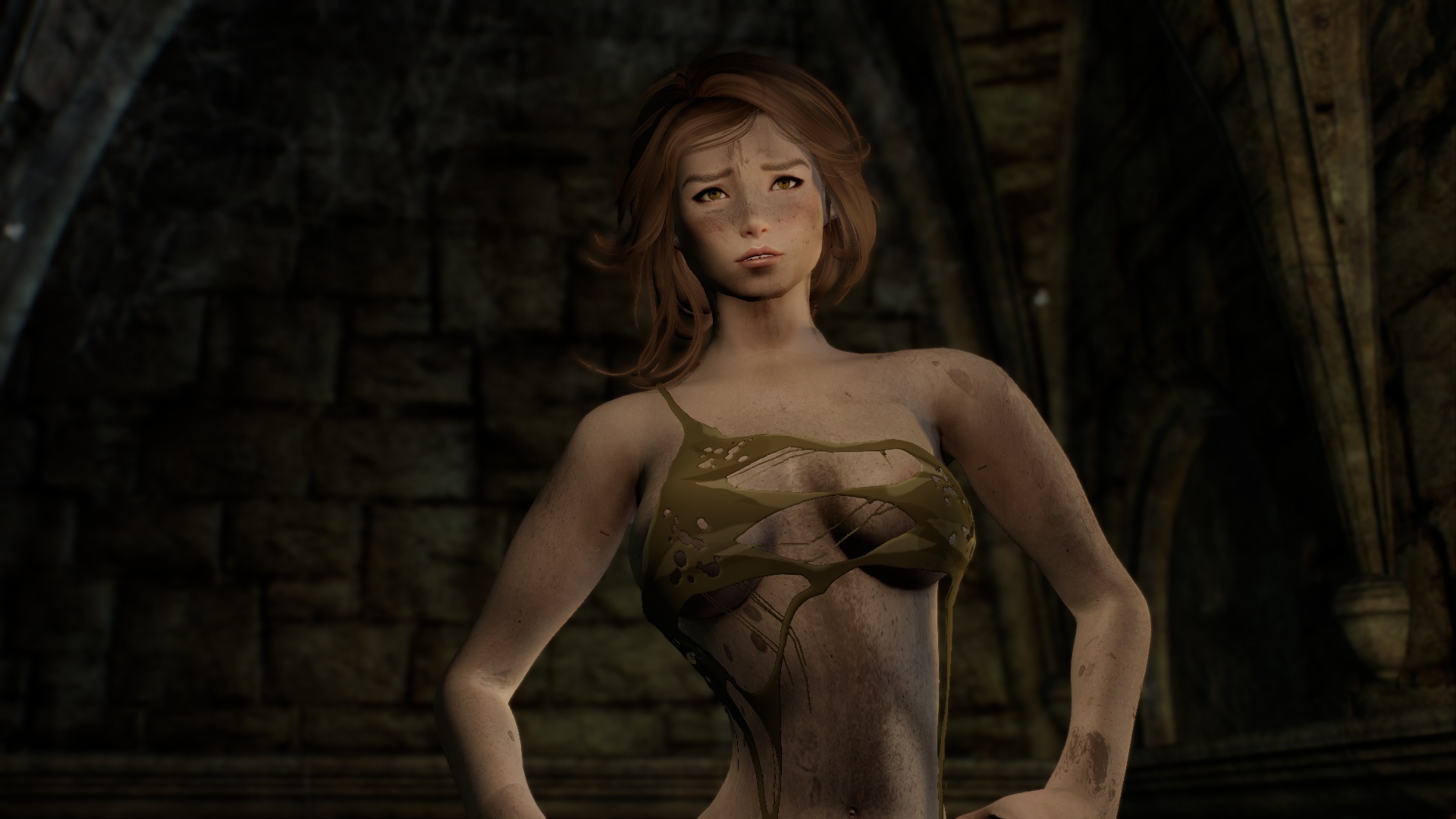 *...Grrrr...*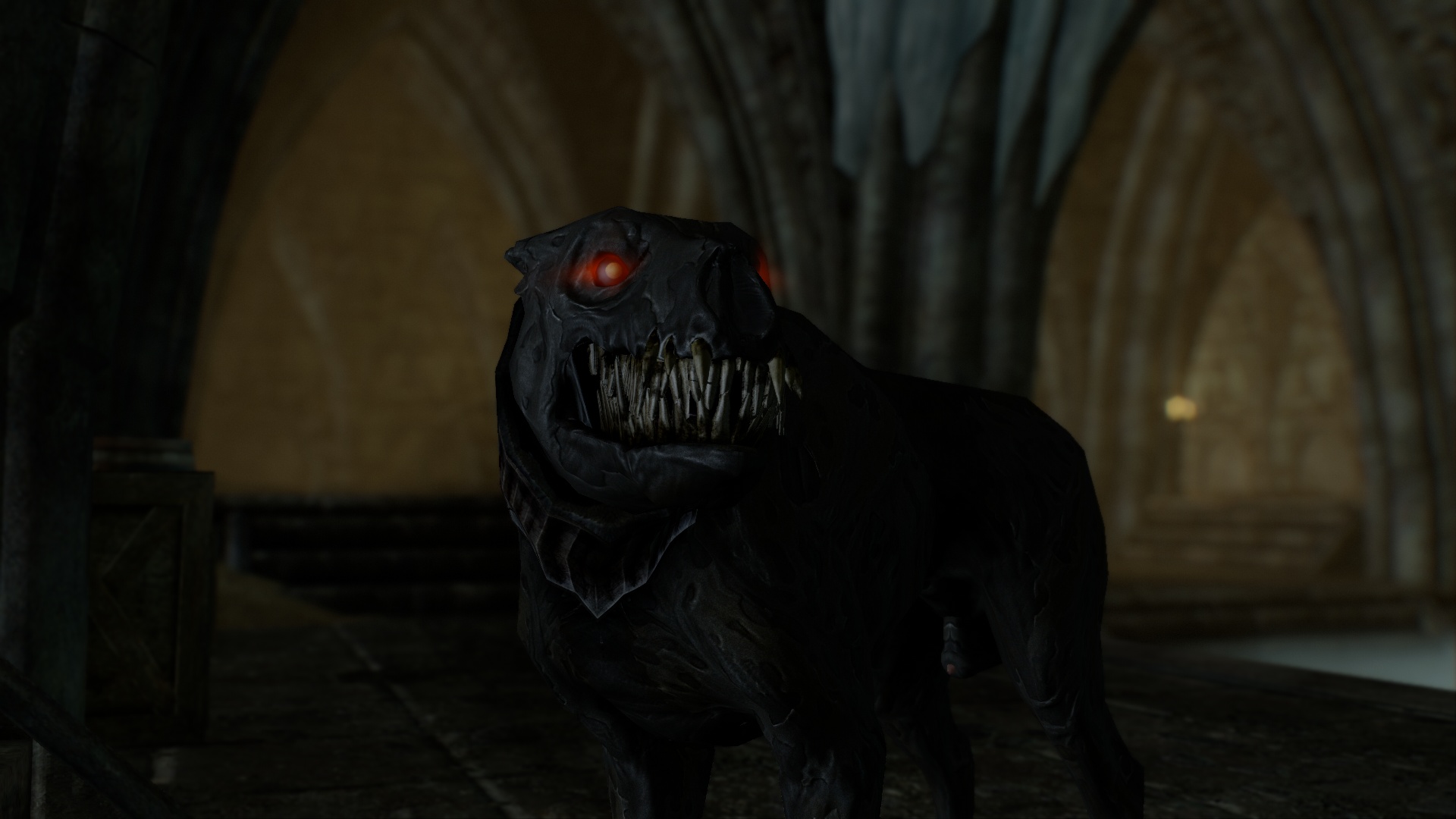 Shoo! Be gone!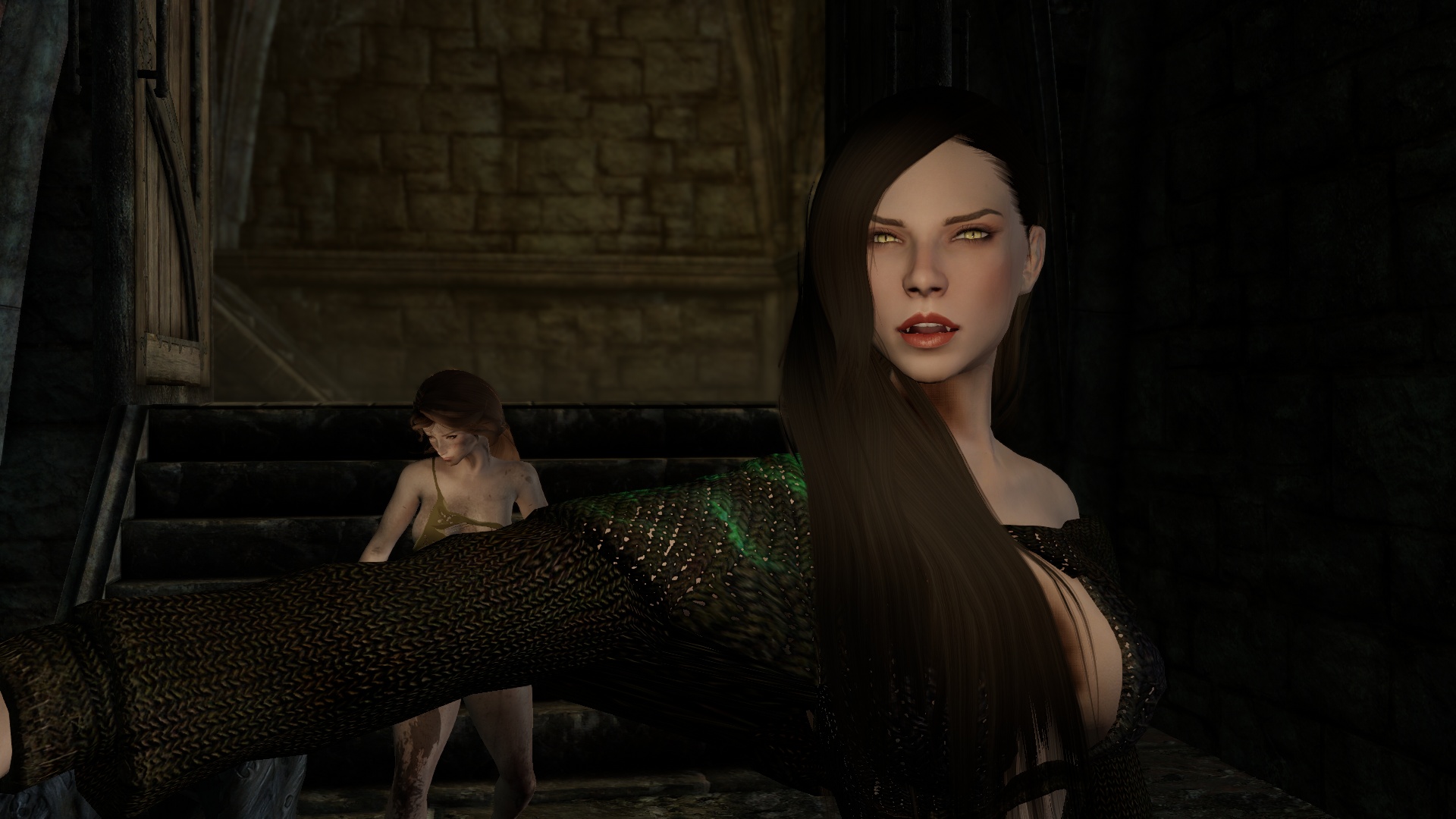 *snarl*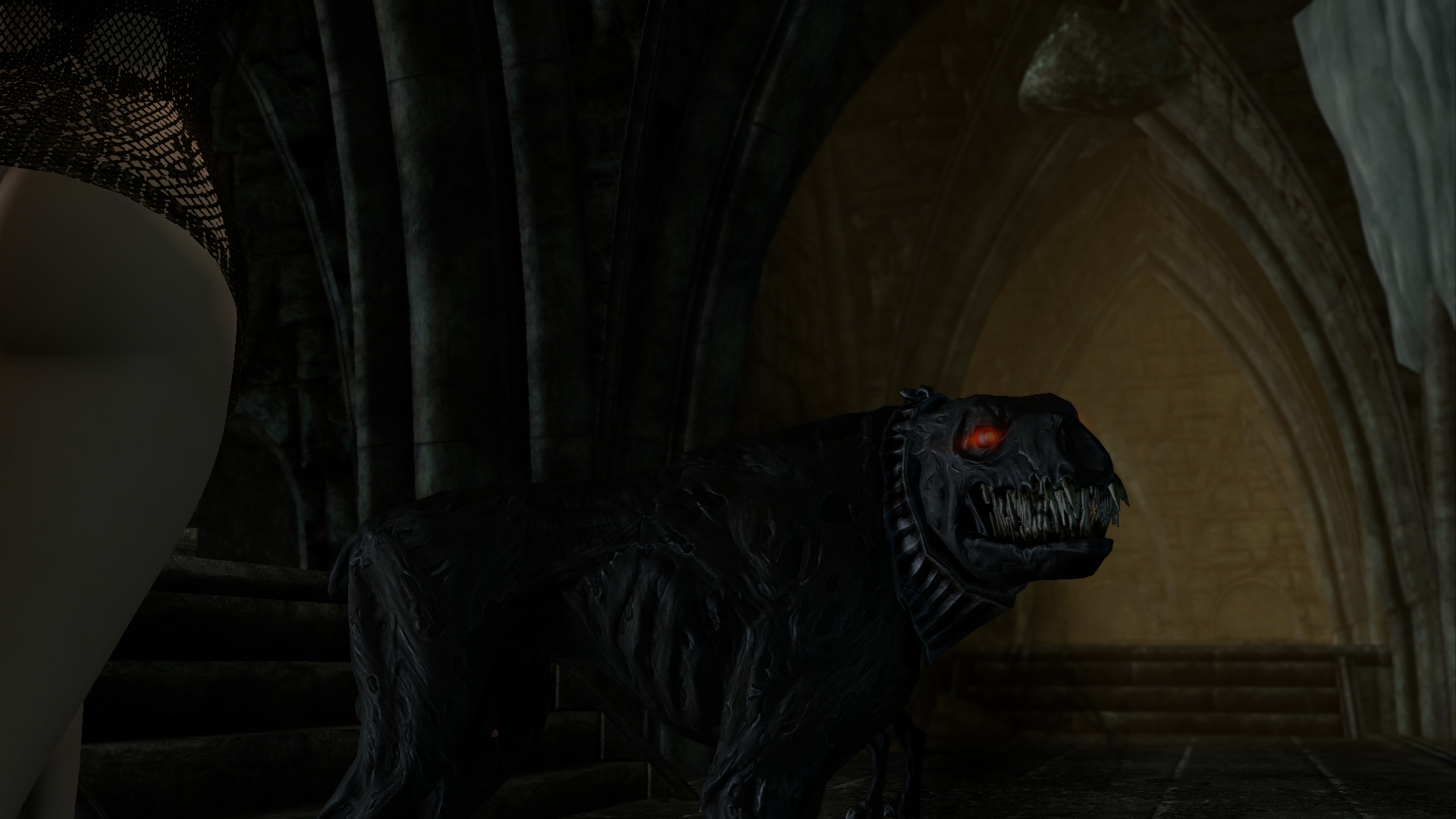 ...Umm
 Nice doggie... Good boy...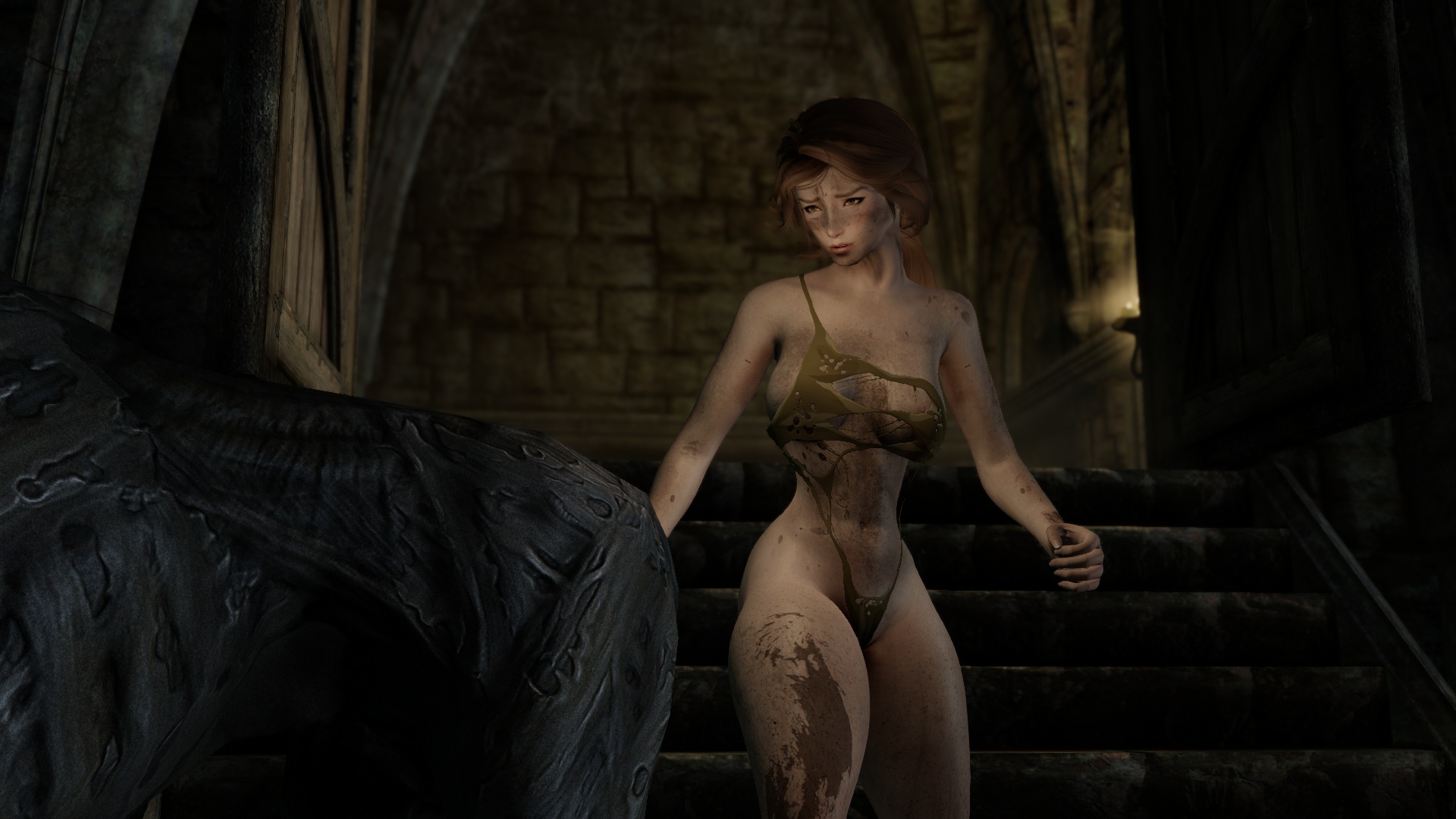 Go on, I said get lost!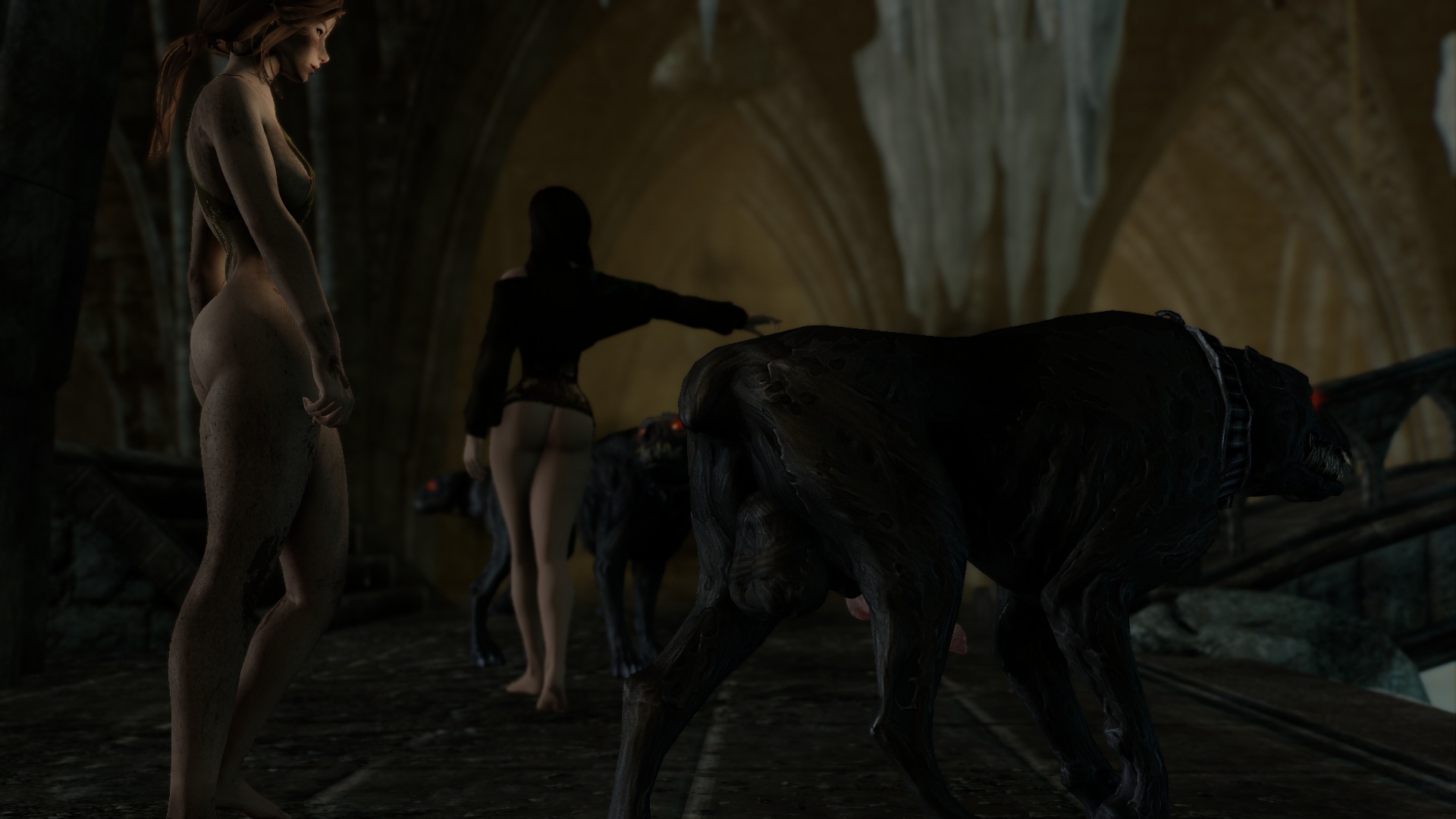 *Rrrrr*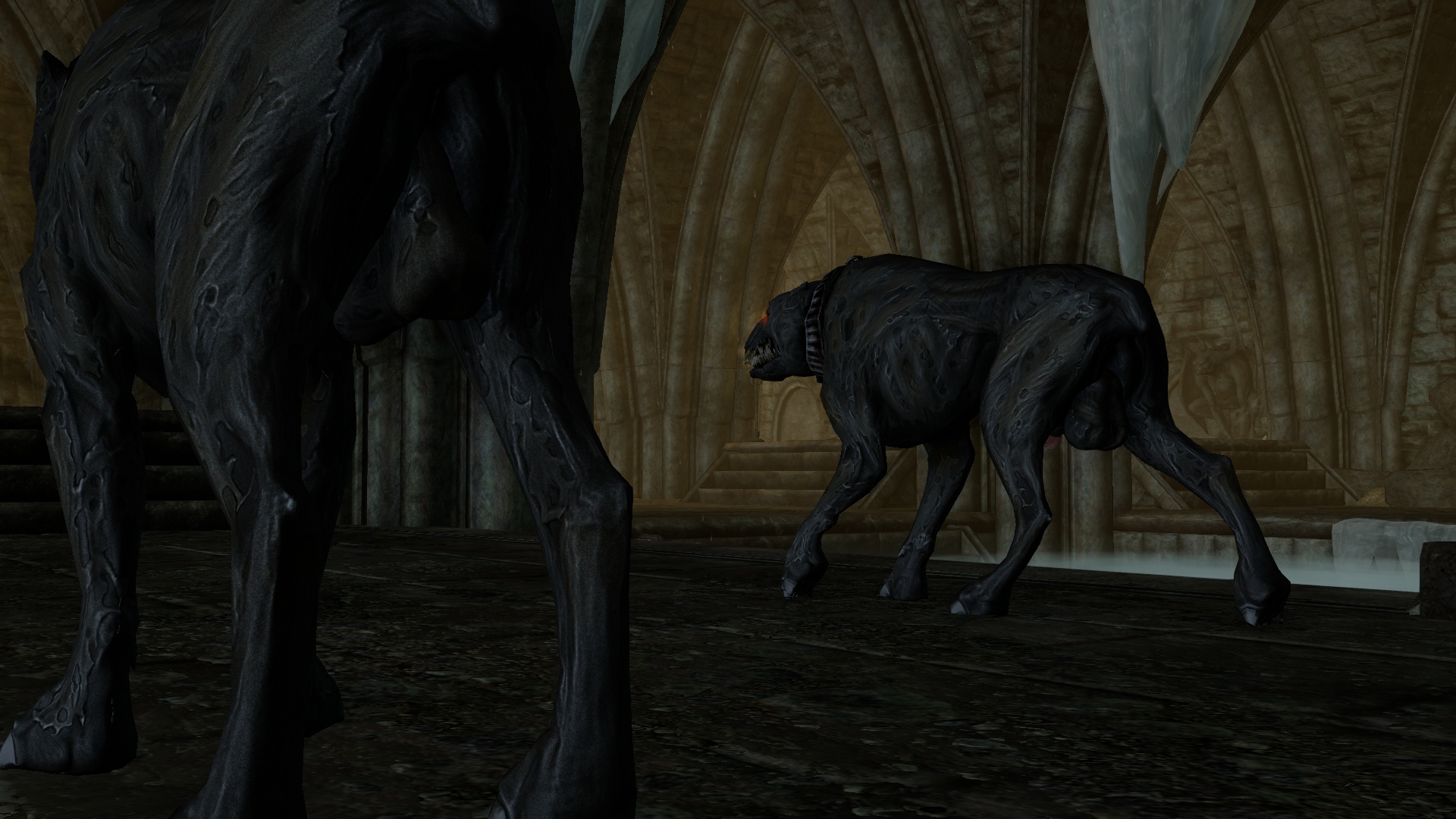 Damn mutts.
Why are there so many down here?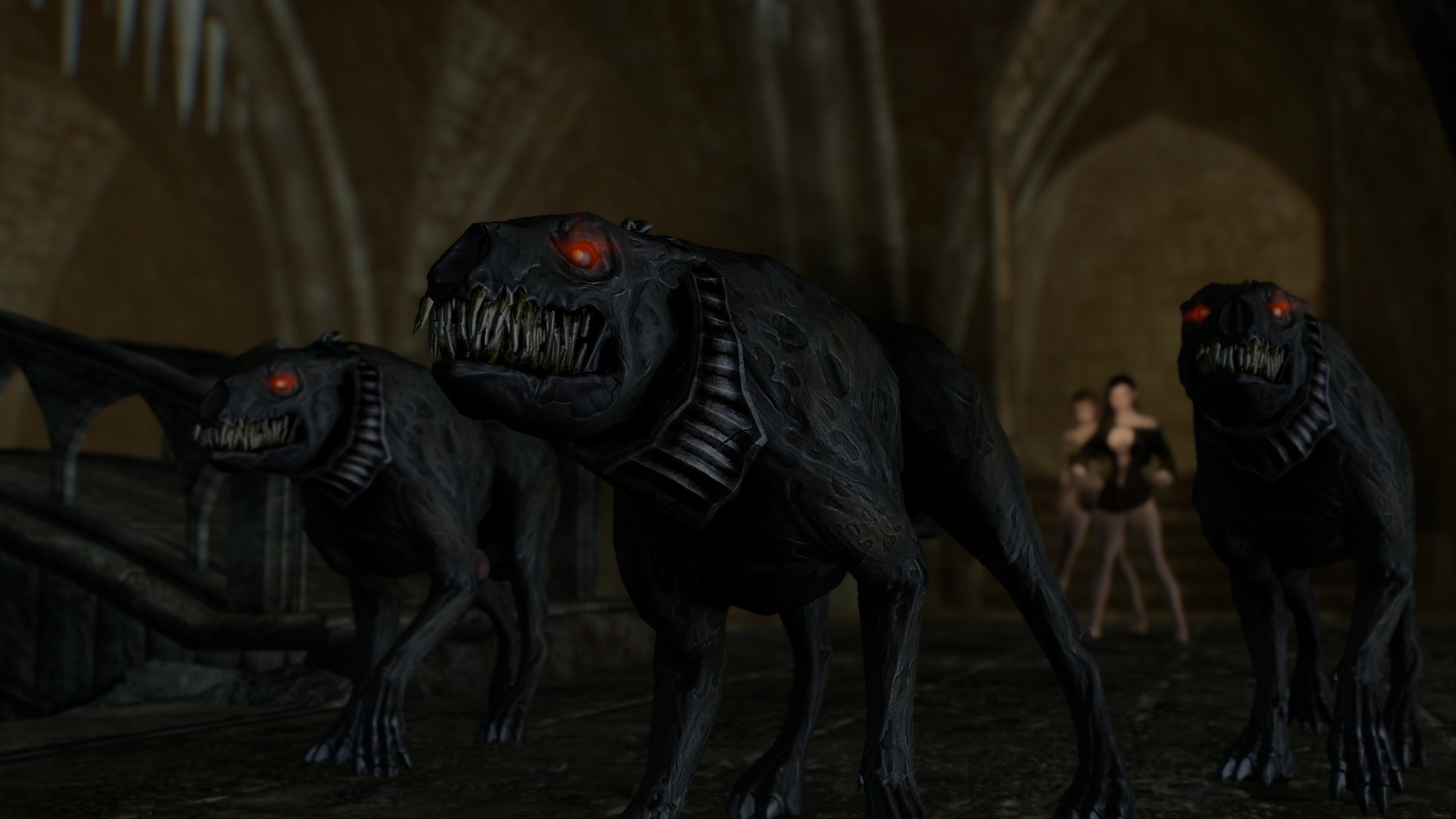 I have a feeling they're not supposed to be here.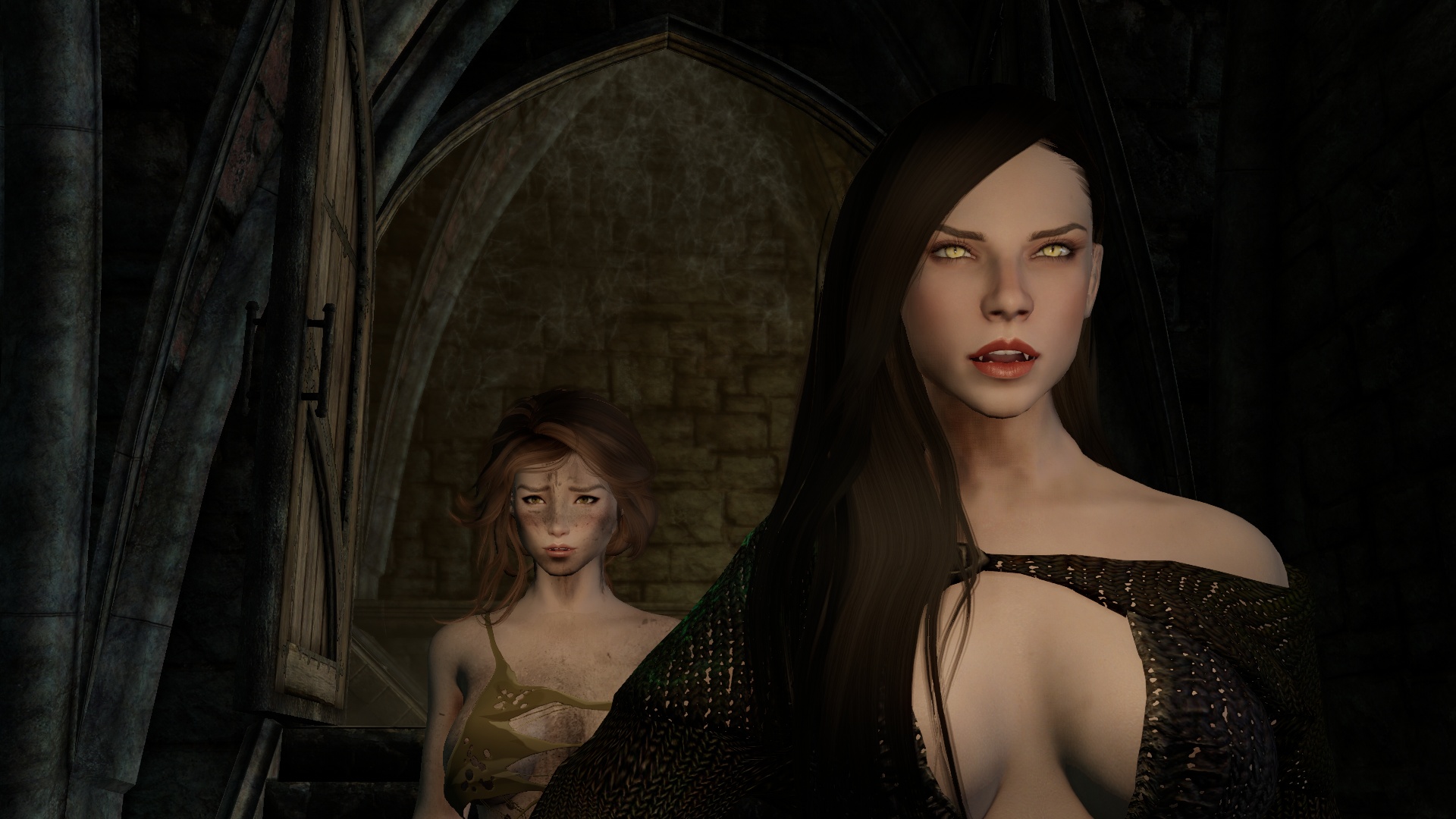 Come with me.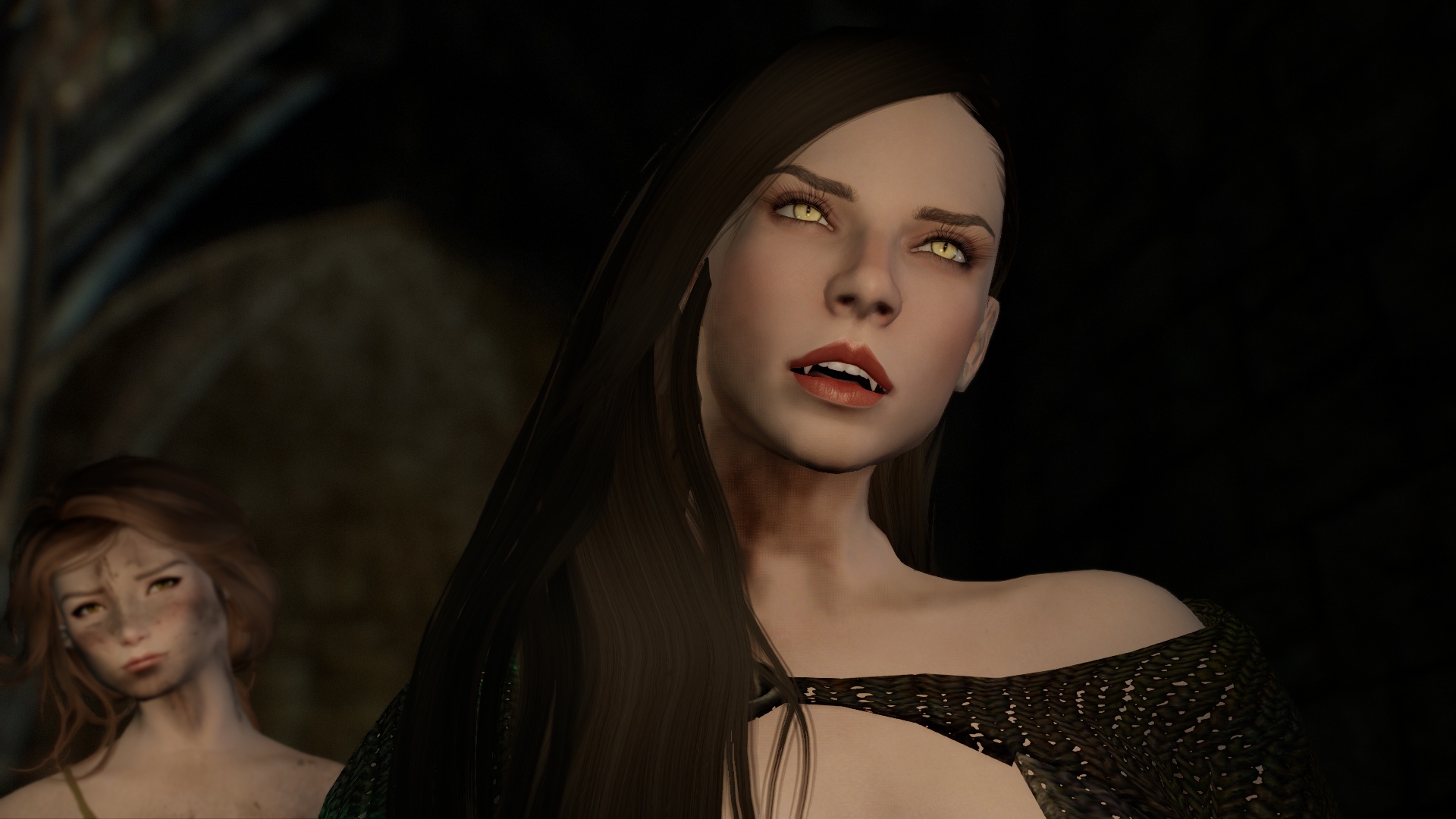 I think one of my fathers advisors may still be down here.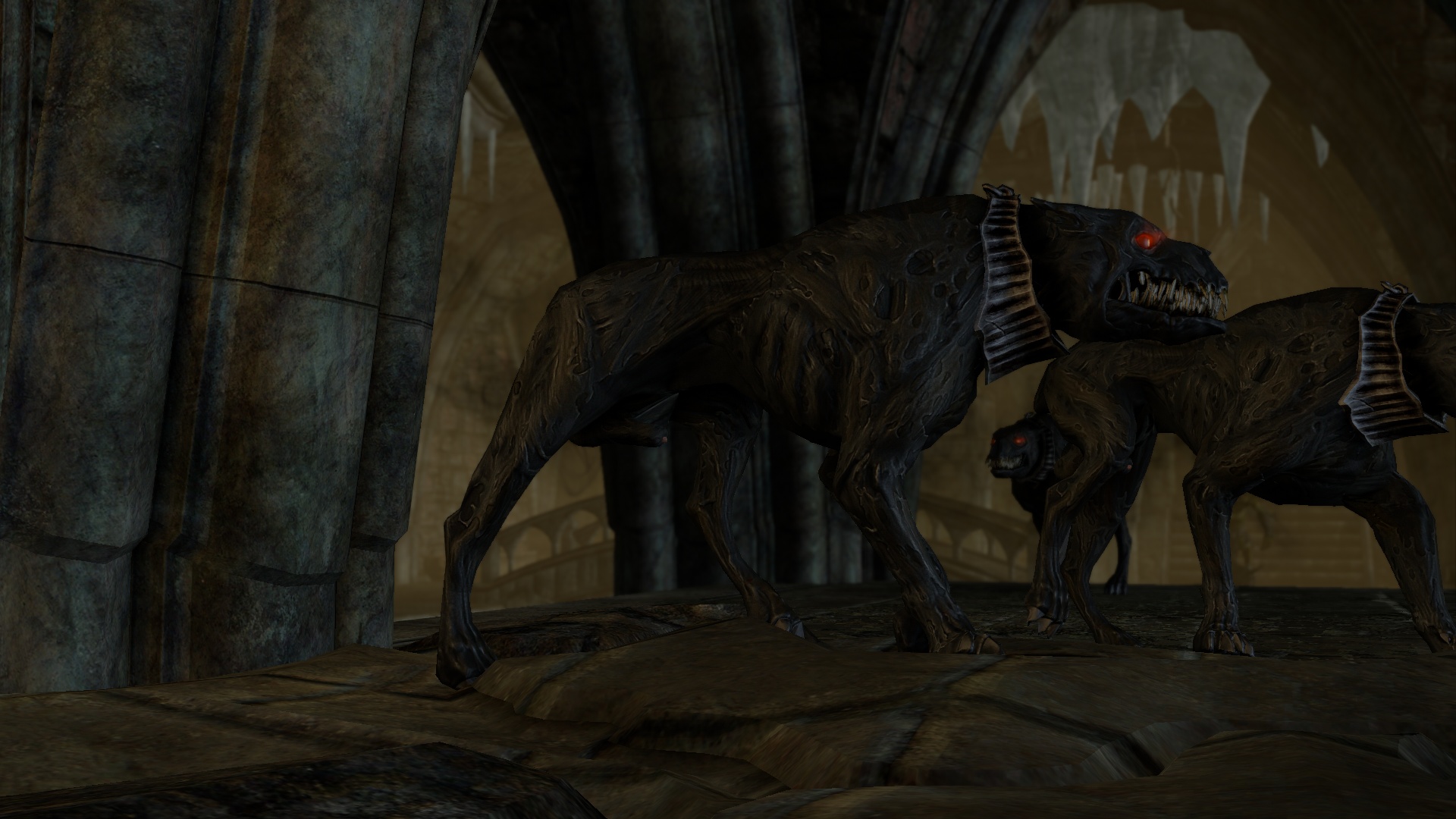 This is Redwater Den?
Yep, this is the place.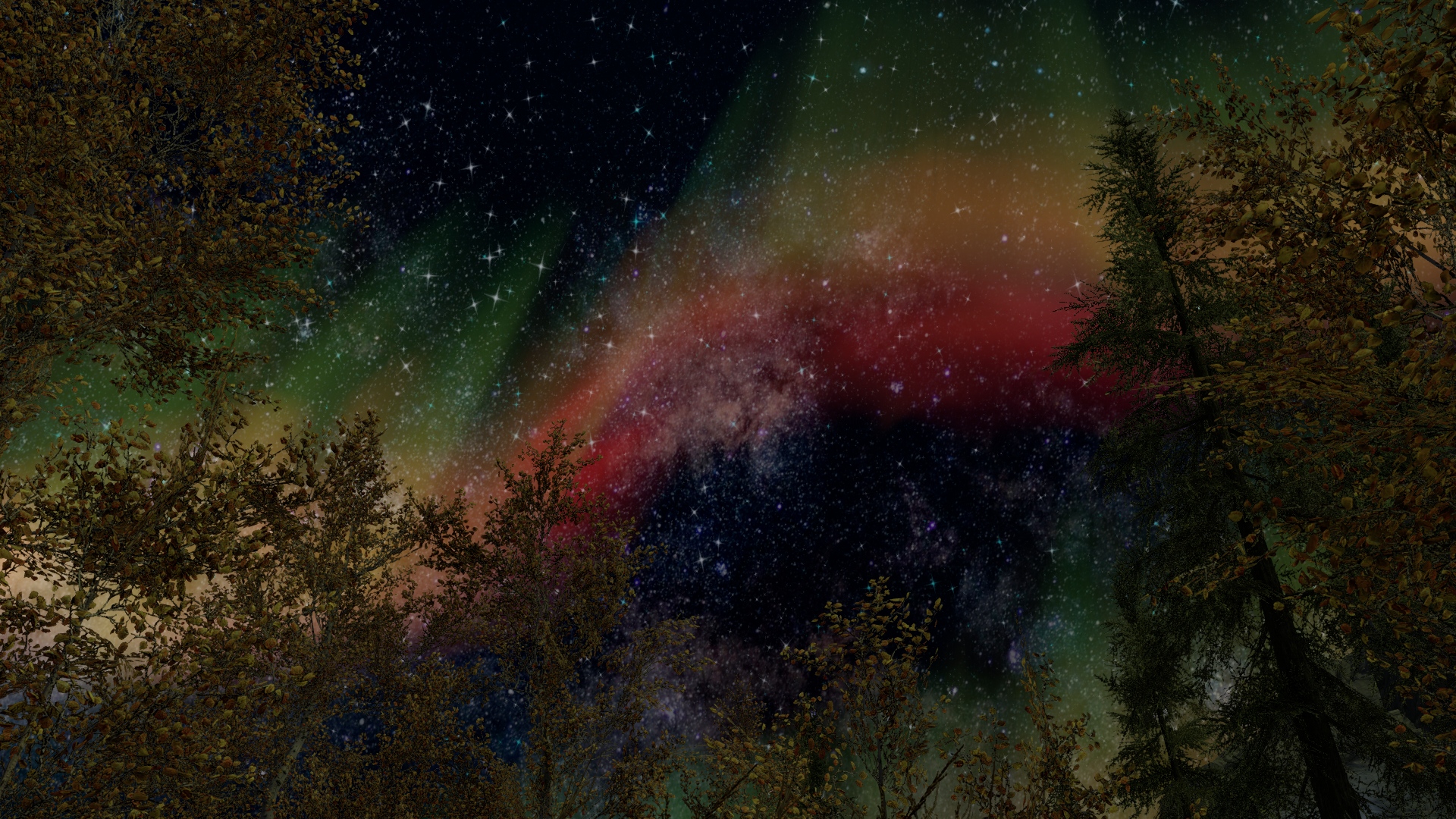 It's a half-burned house?
It's supposed to look inconspicuous.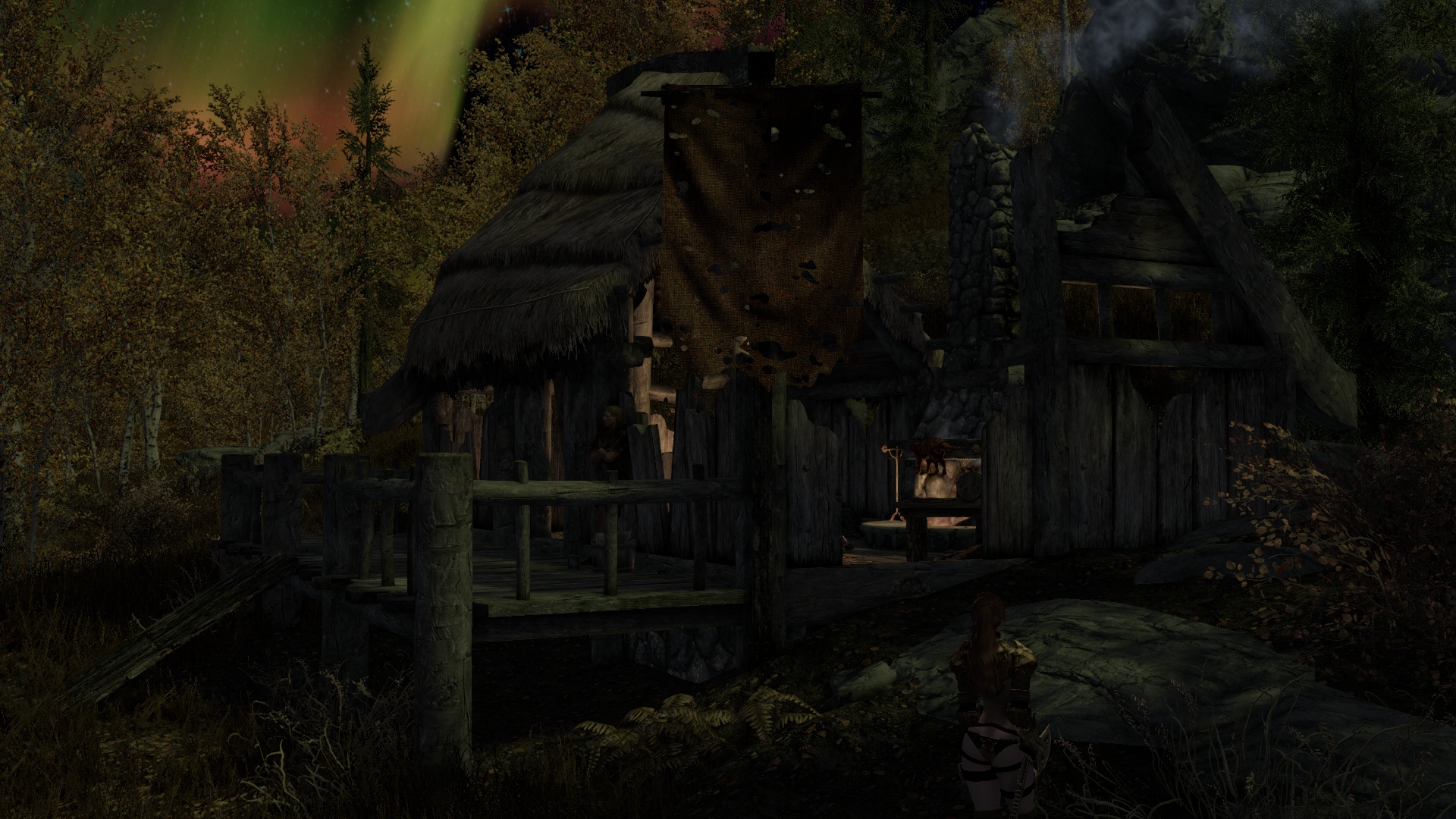 Hey lookout, We're here to buy some merchandise.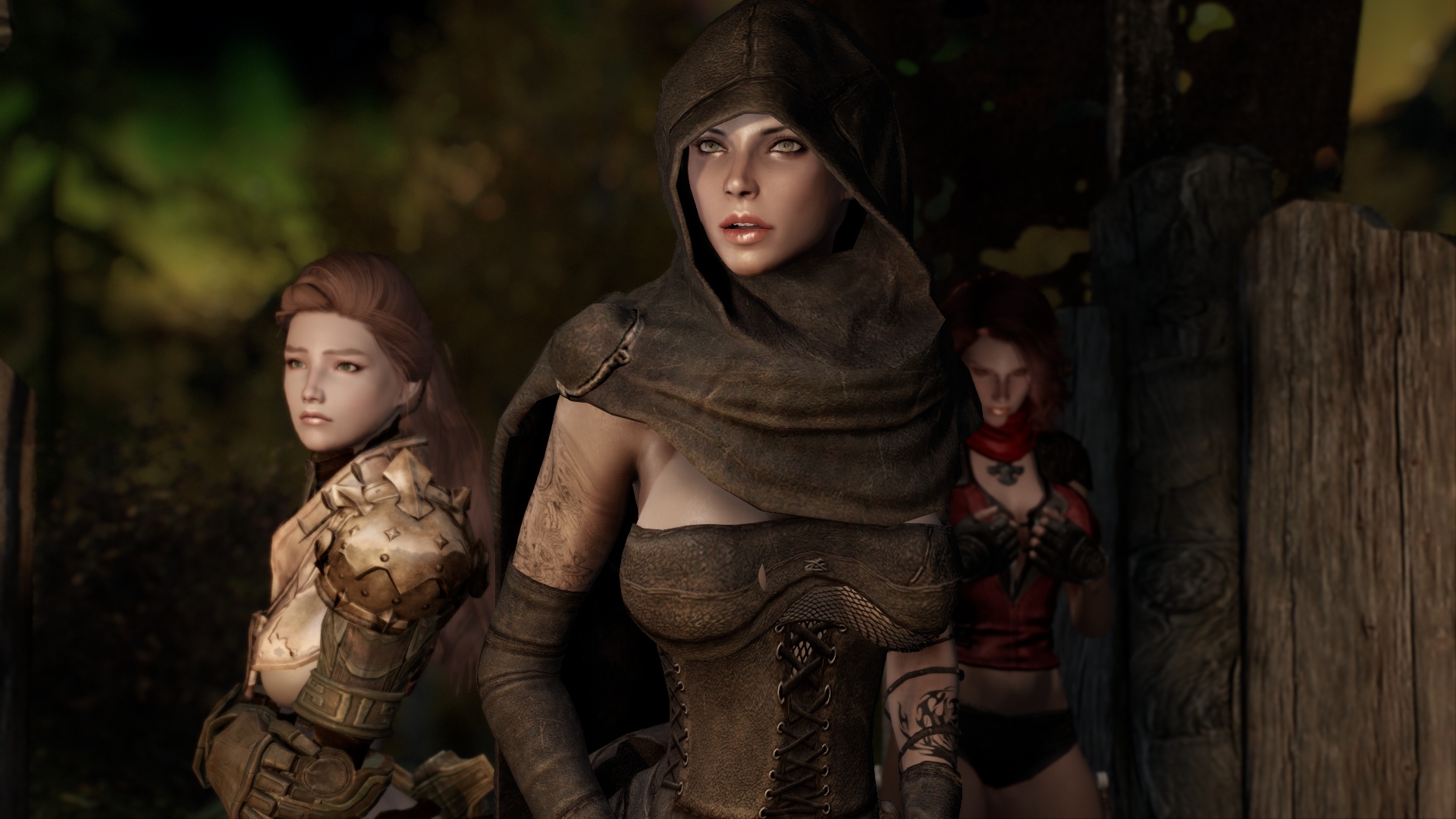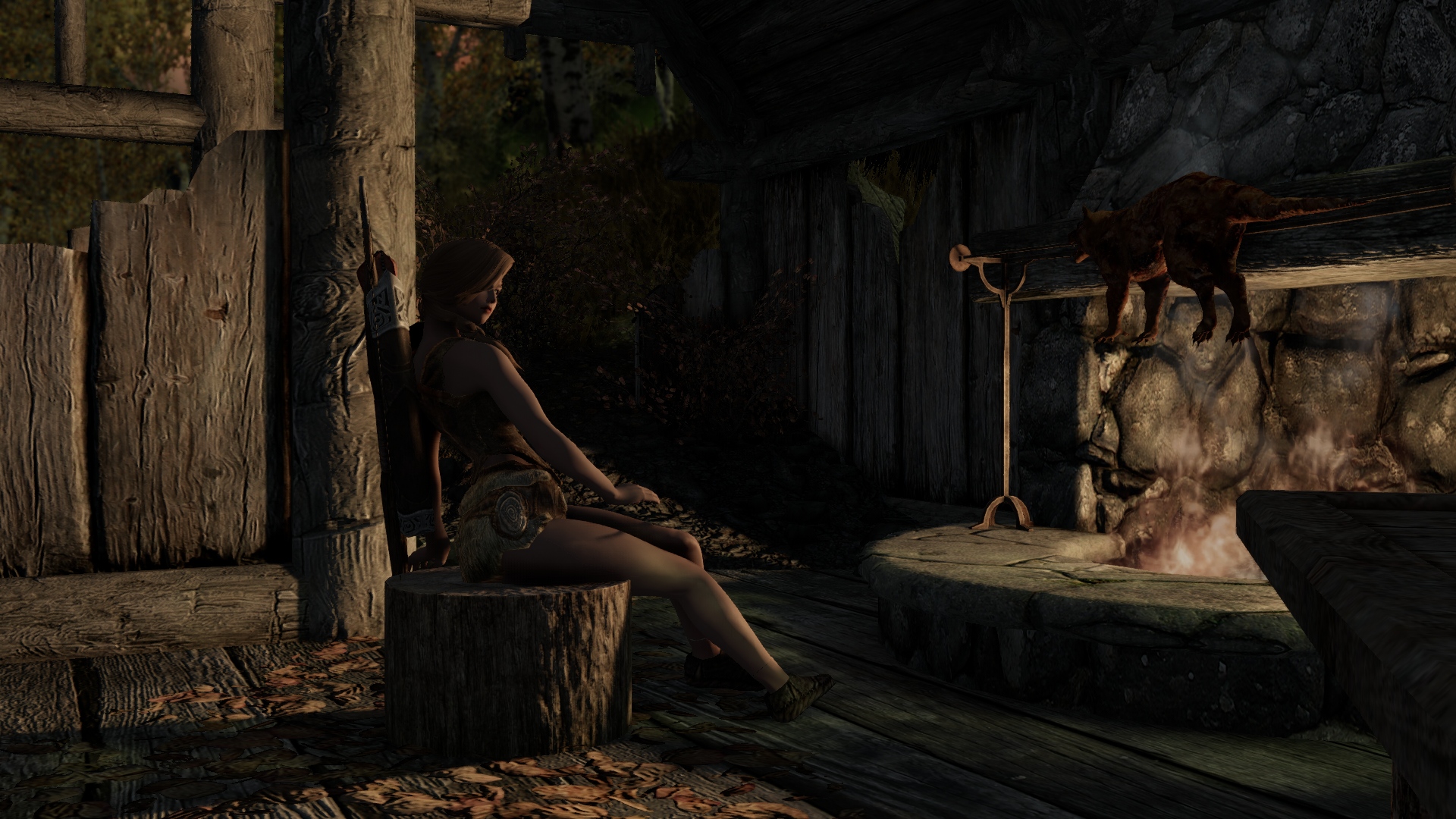 Head down the trapdoor. 
And behave yourselves in there.
Ugh, the smell is horrible.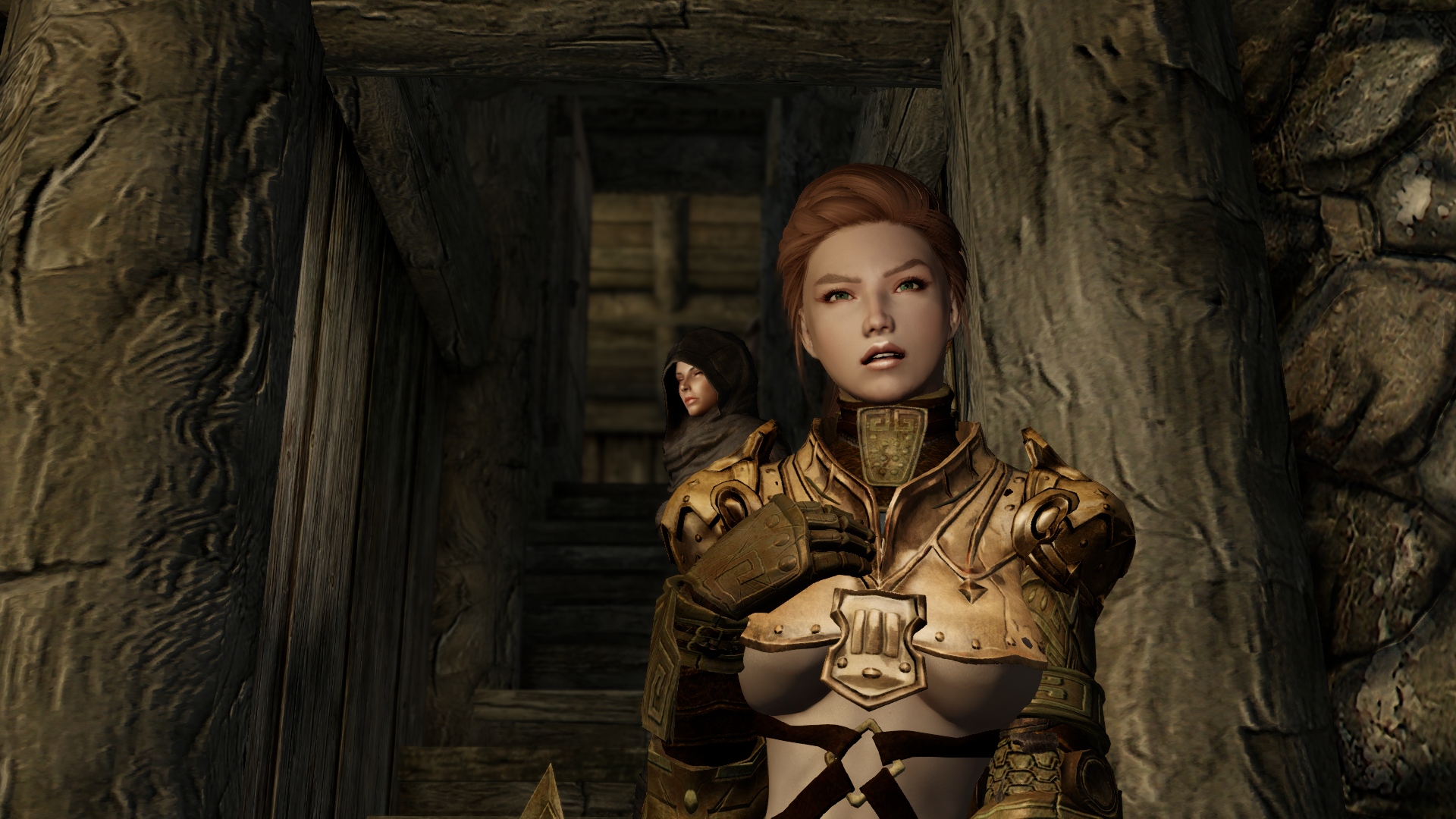 Lets find Rogan quick so we can get out of here.
Agreed.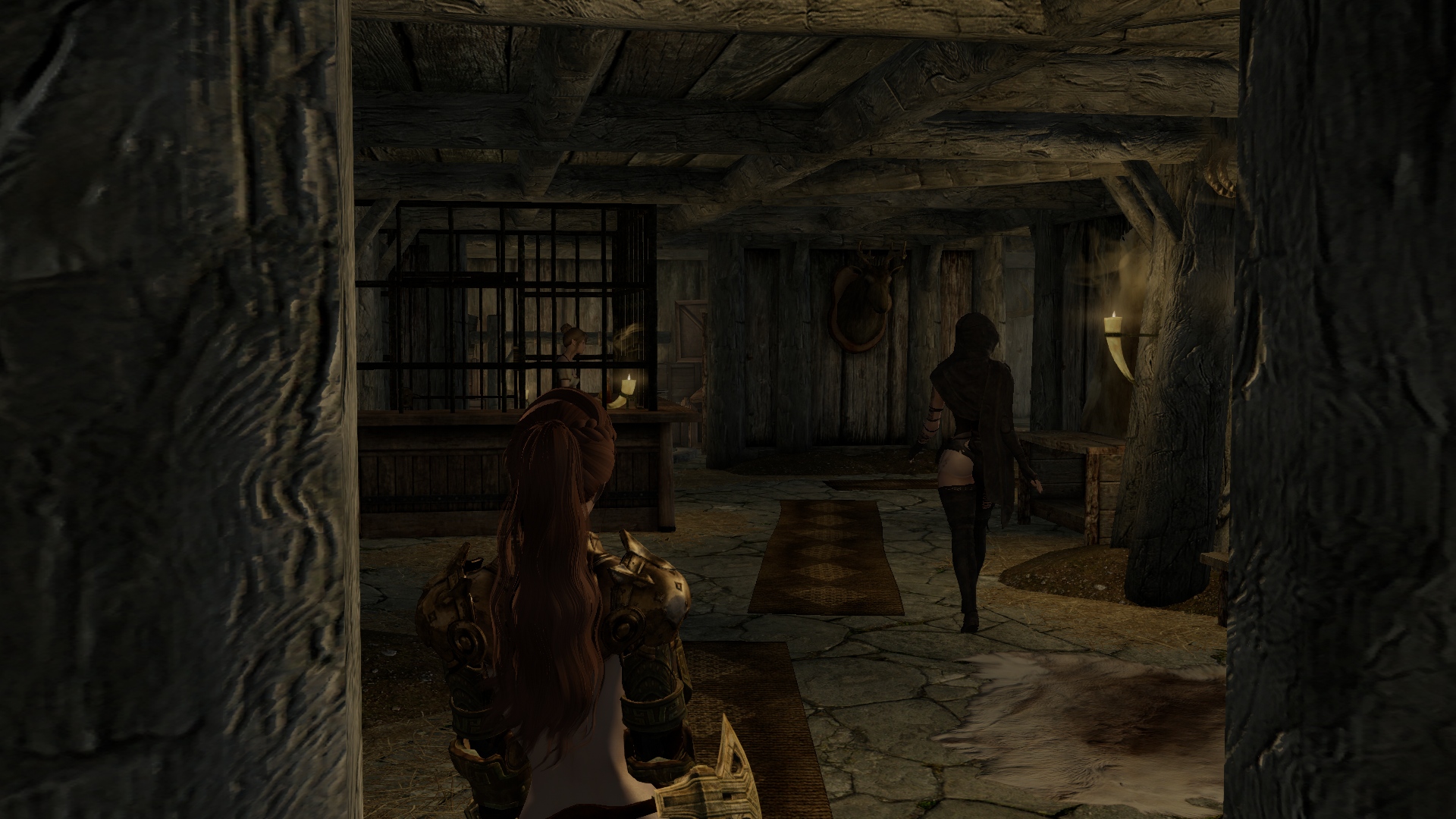 I can't believe Beleval didn't tell me she used to be in the Thieves Guild.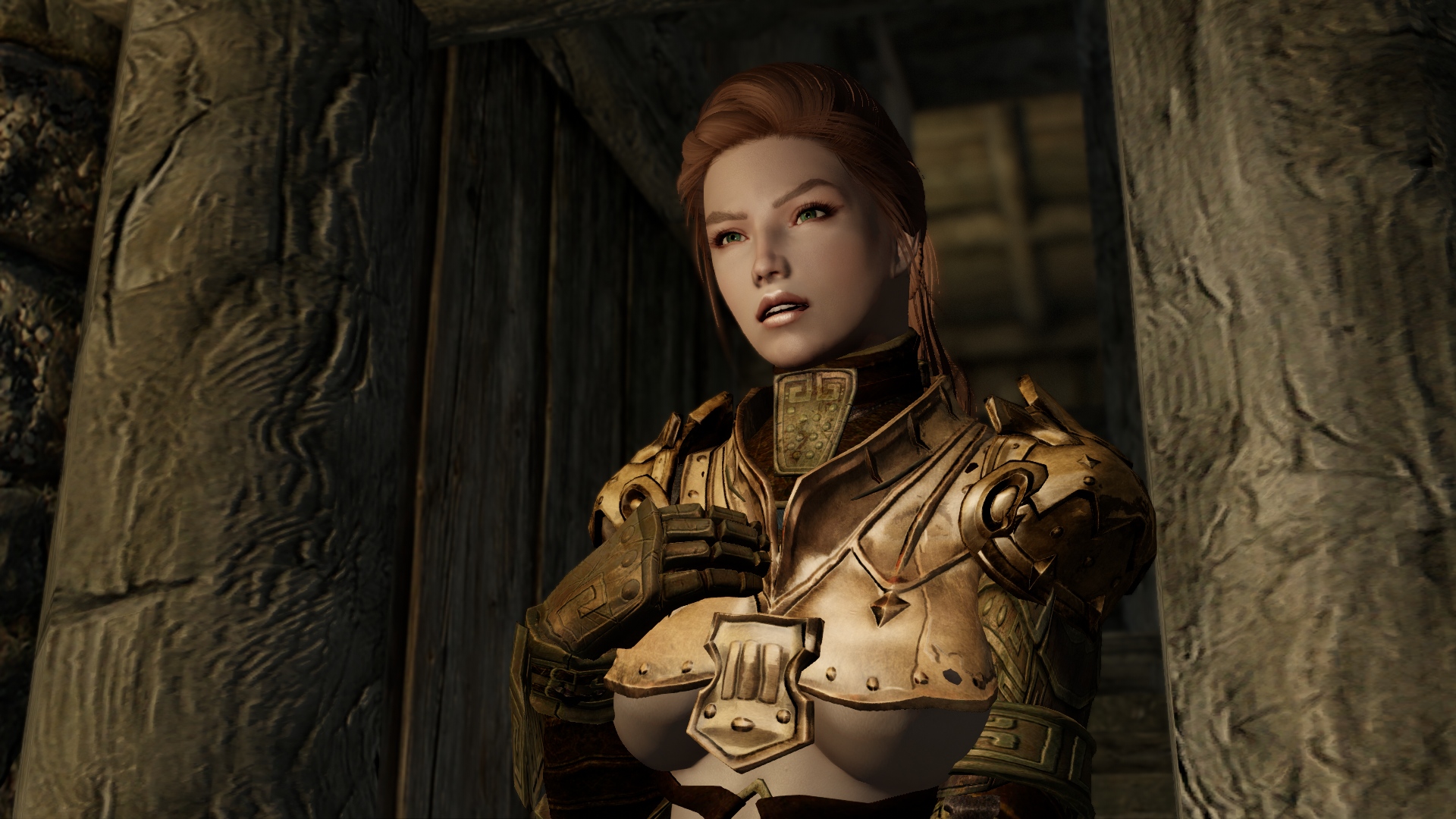 What have I gotten myself into?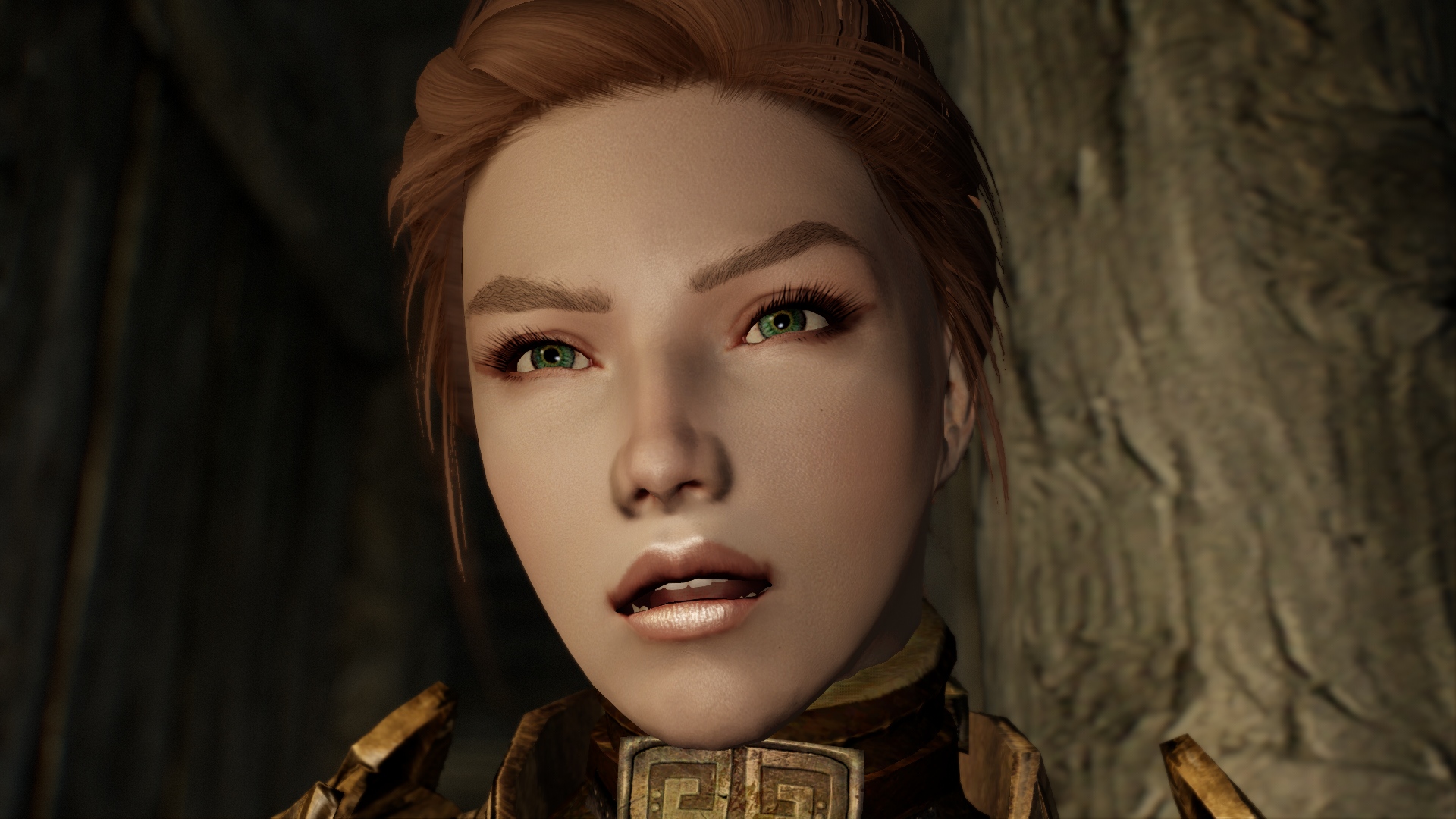 No, we're not going to buy anything.
We're here on Thieves Guild business.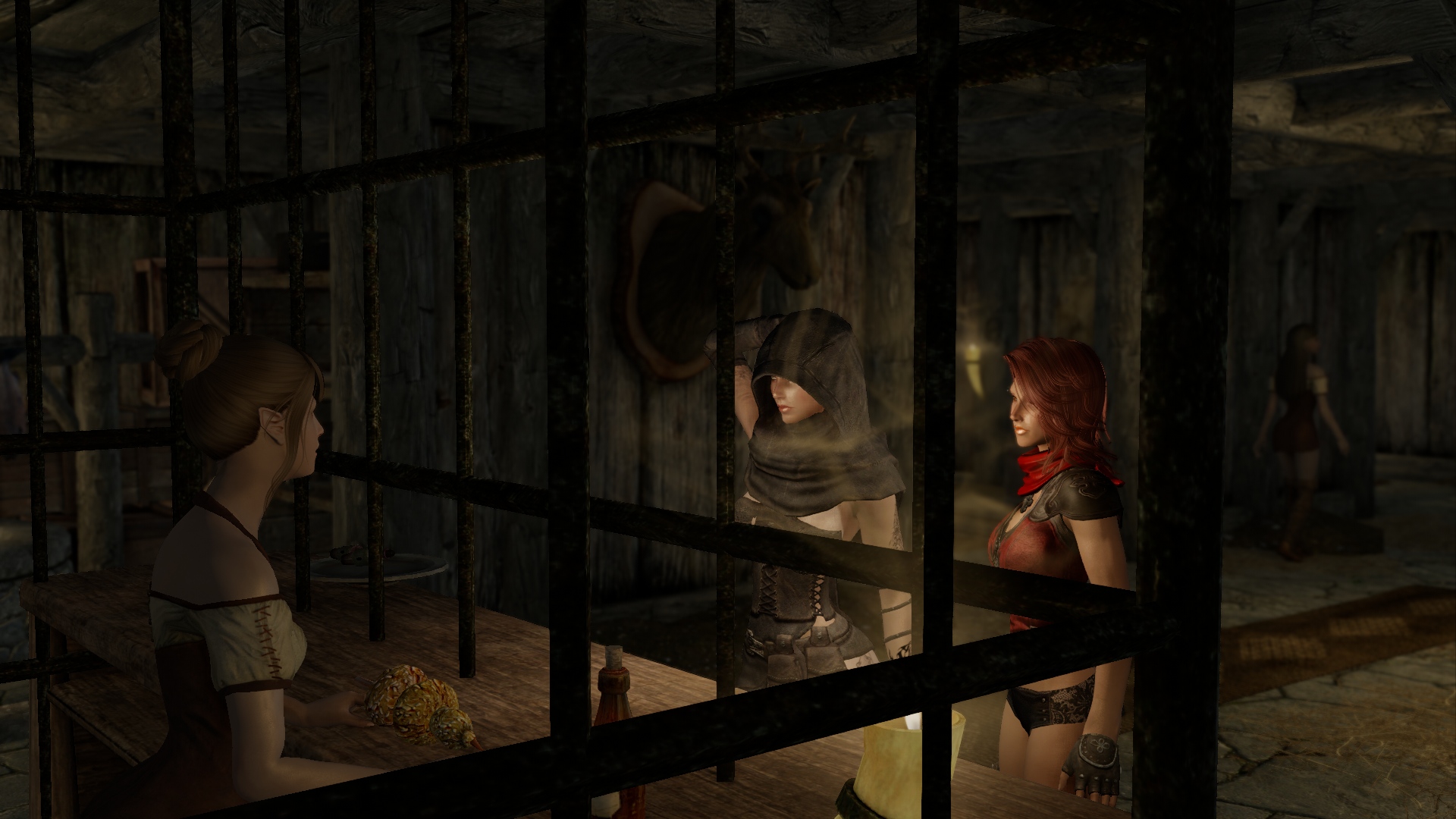 We're looking for a Nord named Rogan. We think he's a dealer here.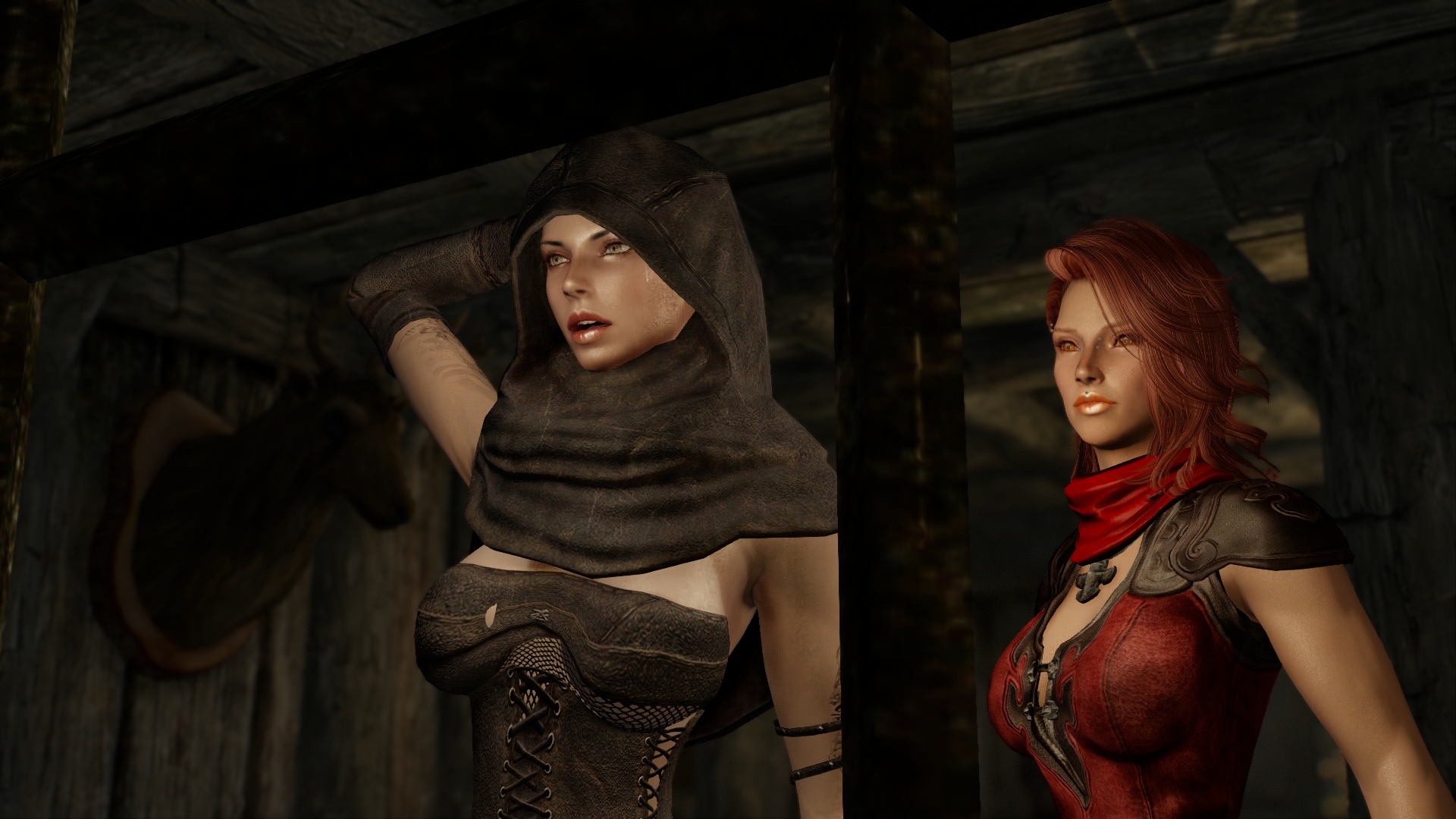 Why are you looking for him?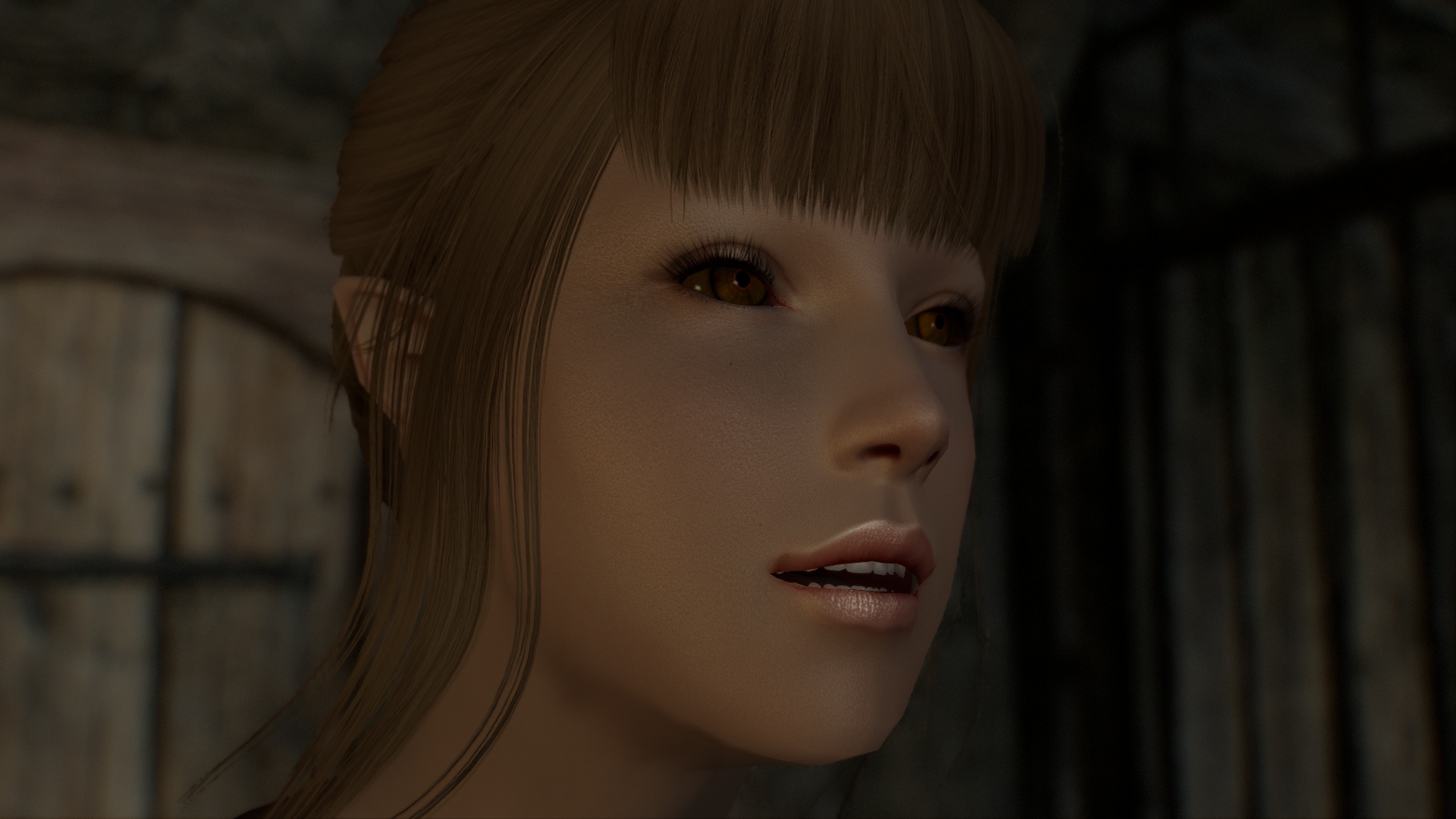 I thought Rogan broke his ties with the guild.
He did. I want to offer him a job with the Dawnguard.
We just need to speak with him.
Come on Beleval, lets just look for him ourselves.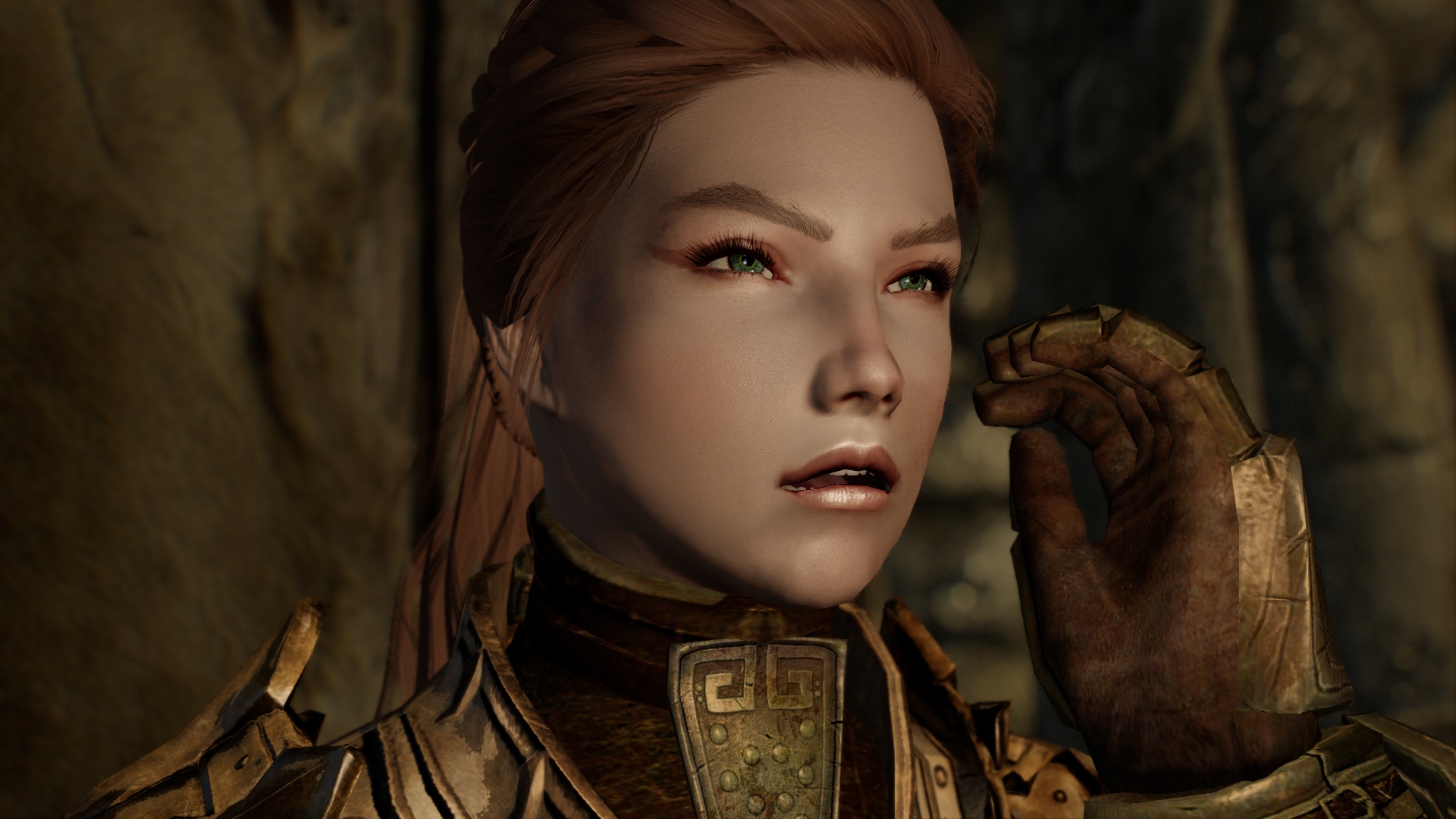 I'm sure he's around here somewhere.
Vex? Beleval?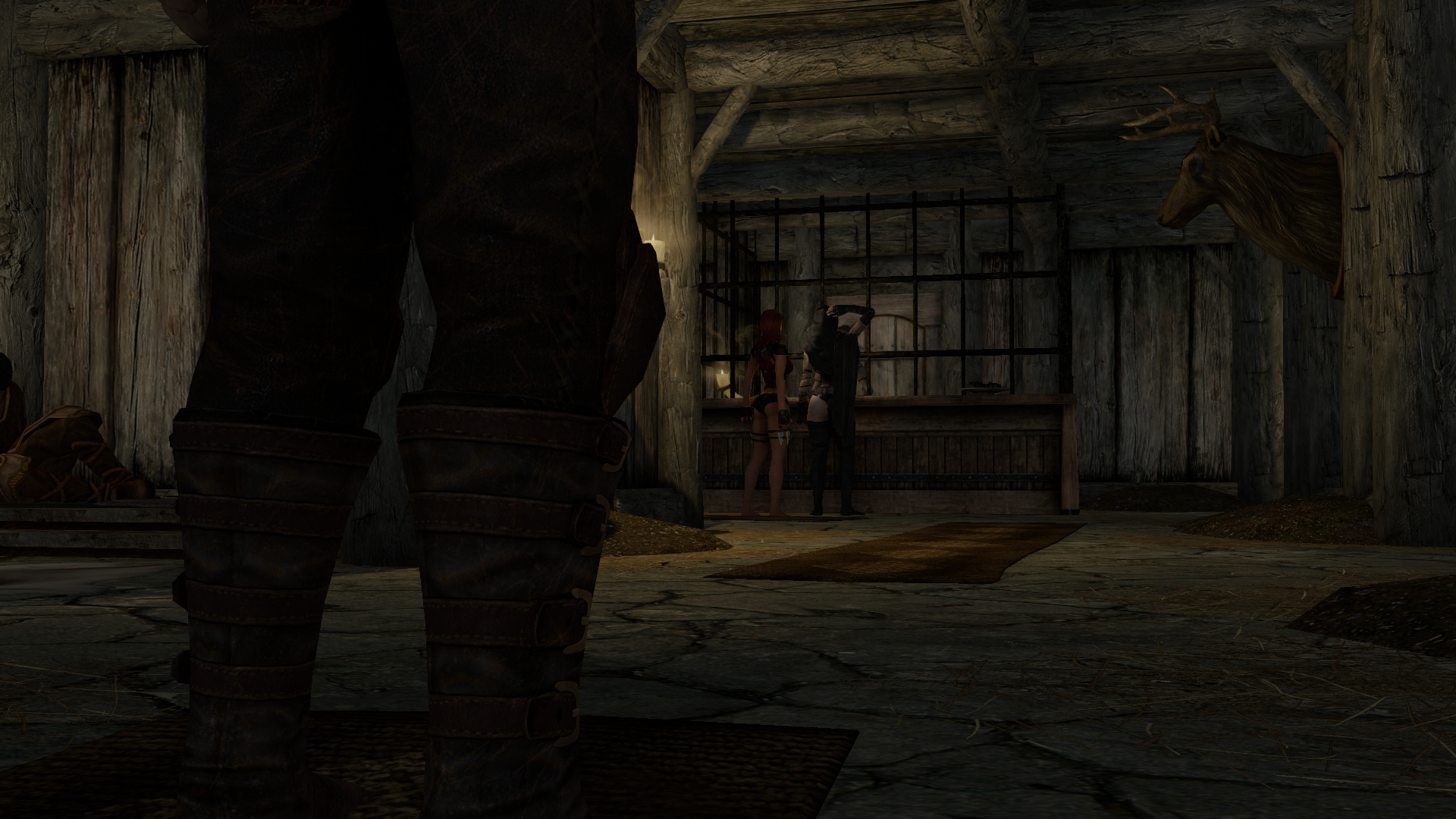 What are you two doing here?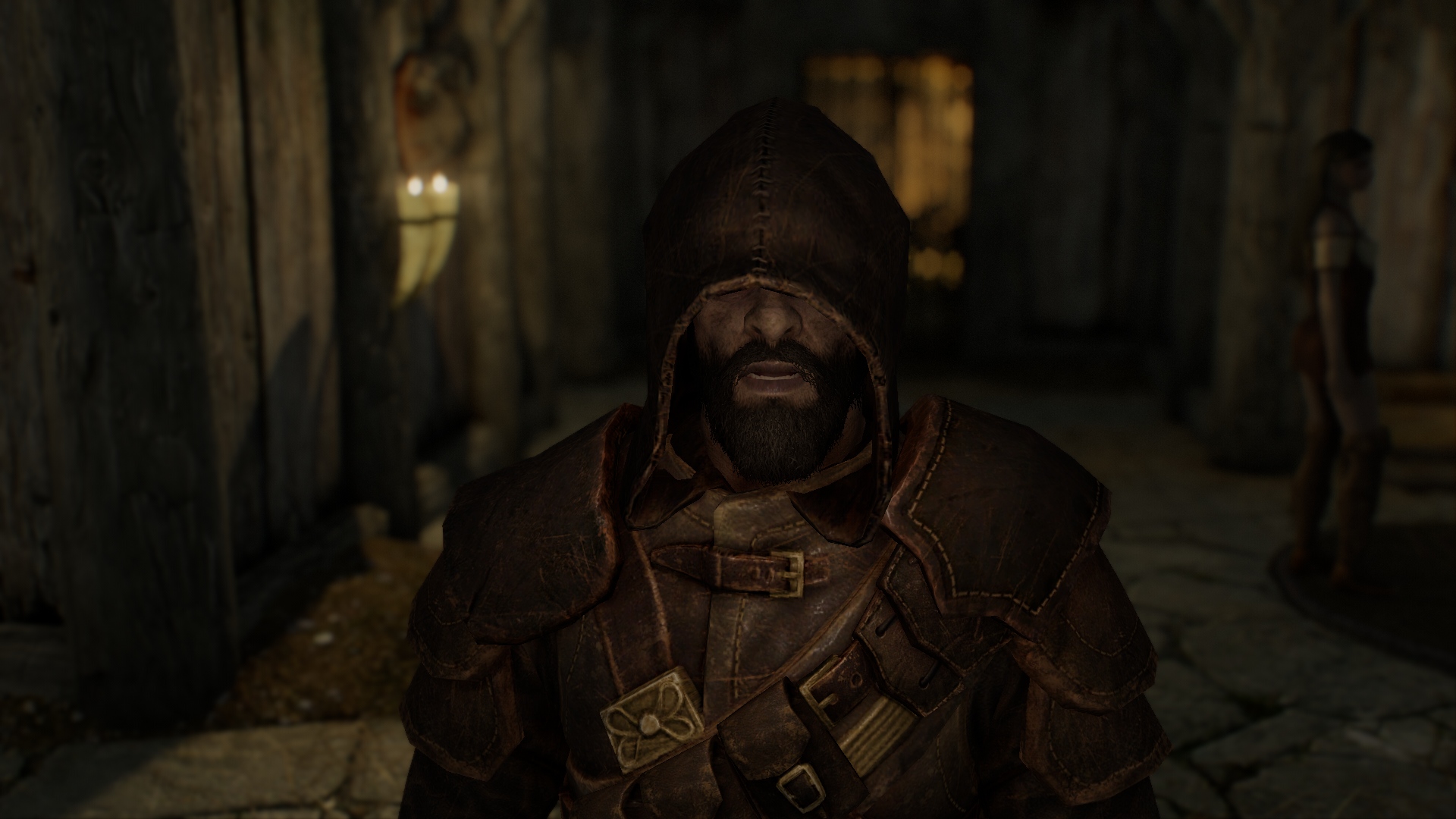 I left the guild for a reason you know.
Its not about that... We need to talk.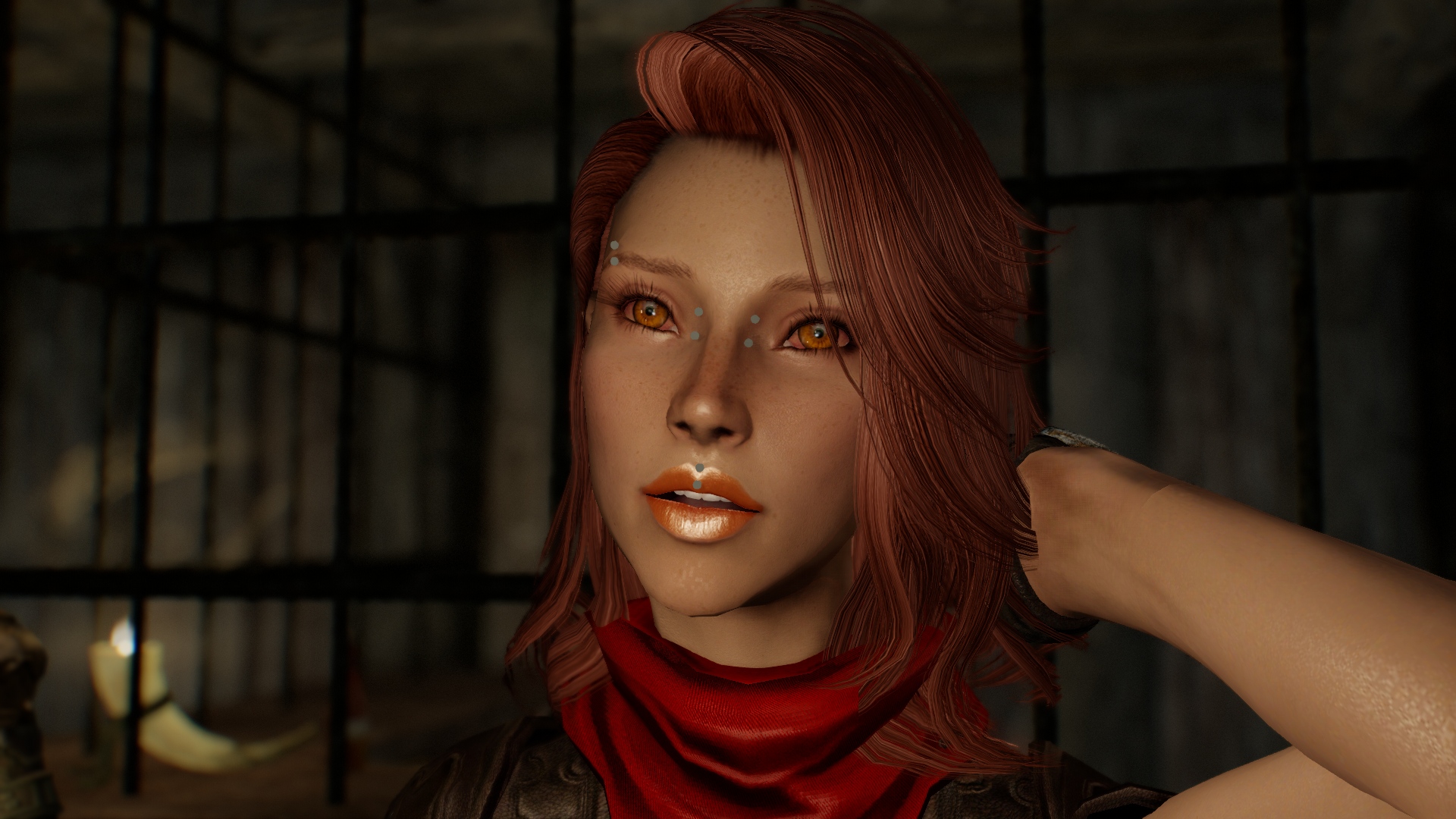 What makes you think I'd listen?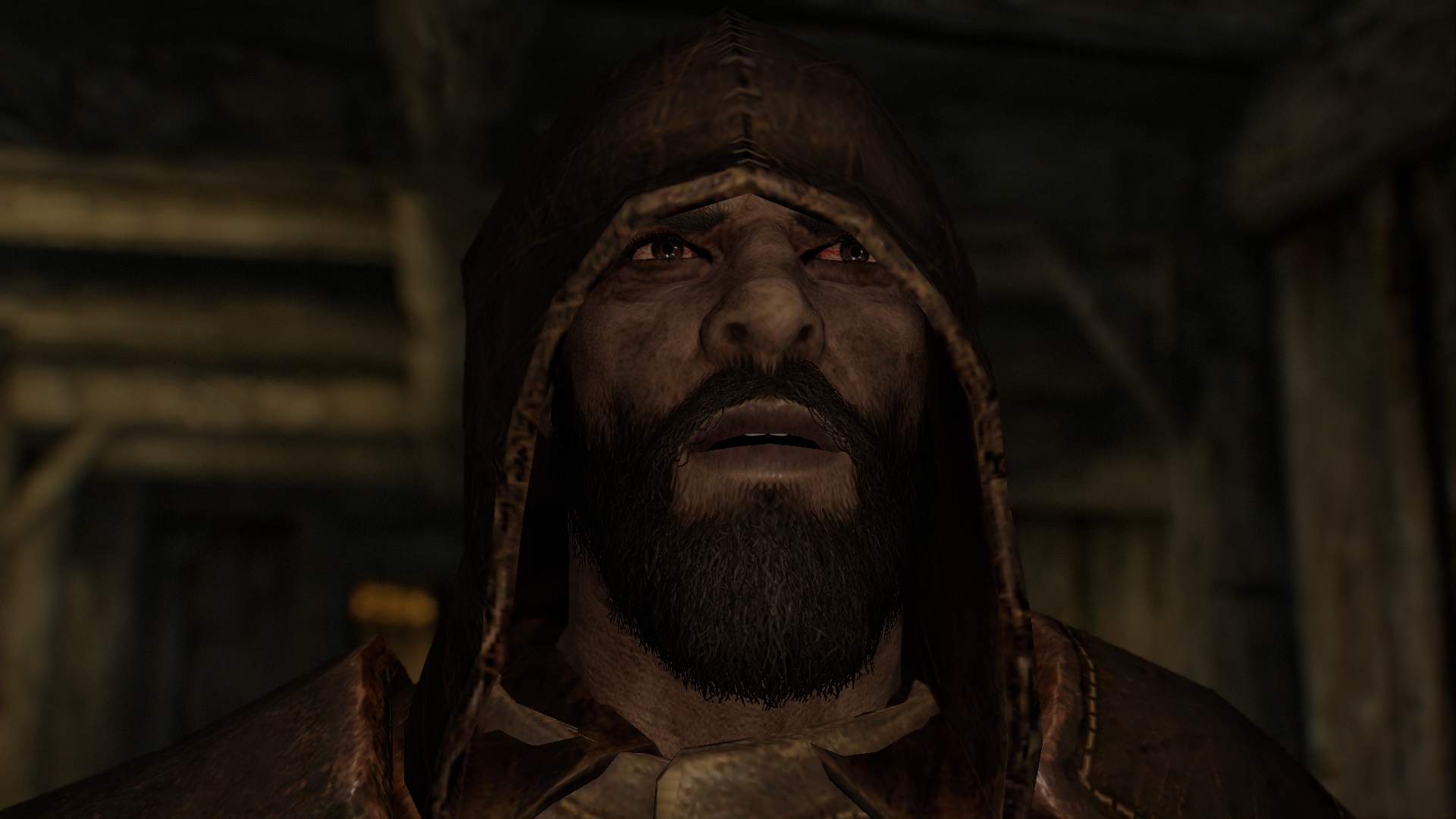 Please Rogan. You know I wouldn't be here if it wasn't important.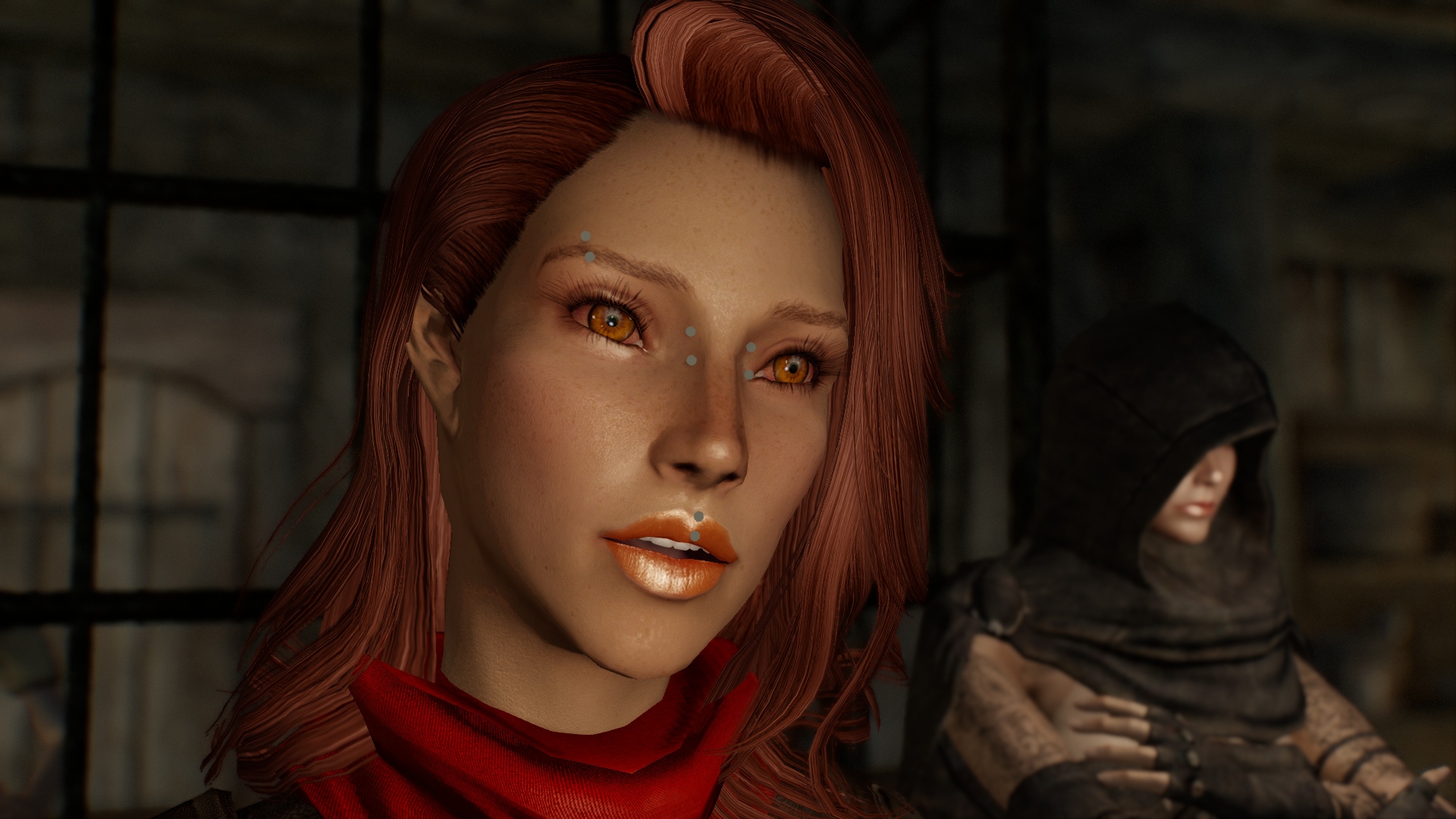 Can we talk in private?



Come with me. Your friends stay here.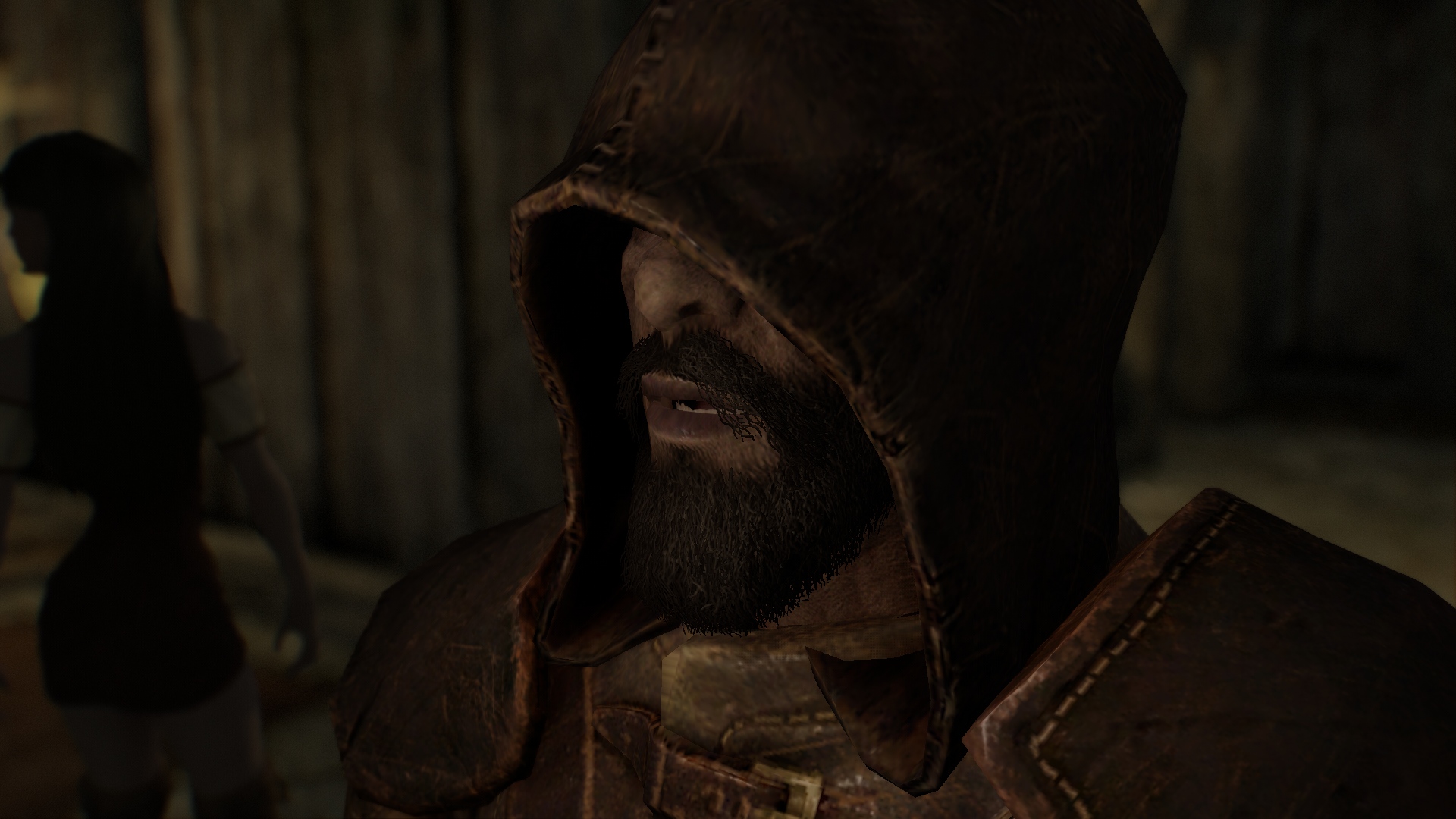 Oh my!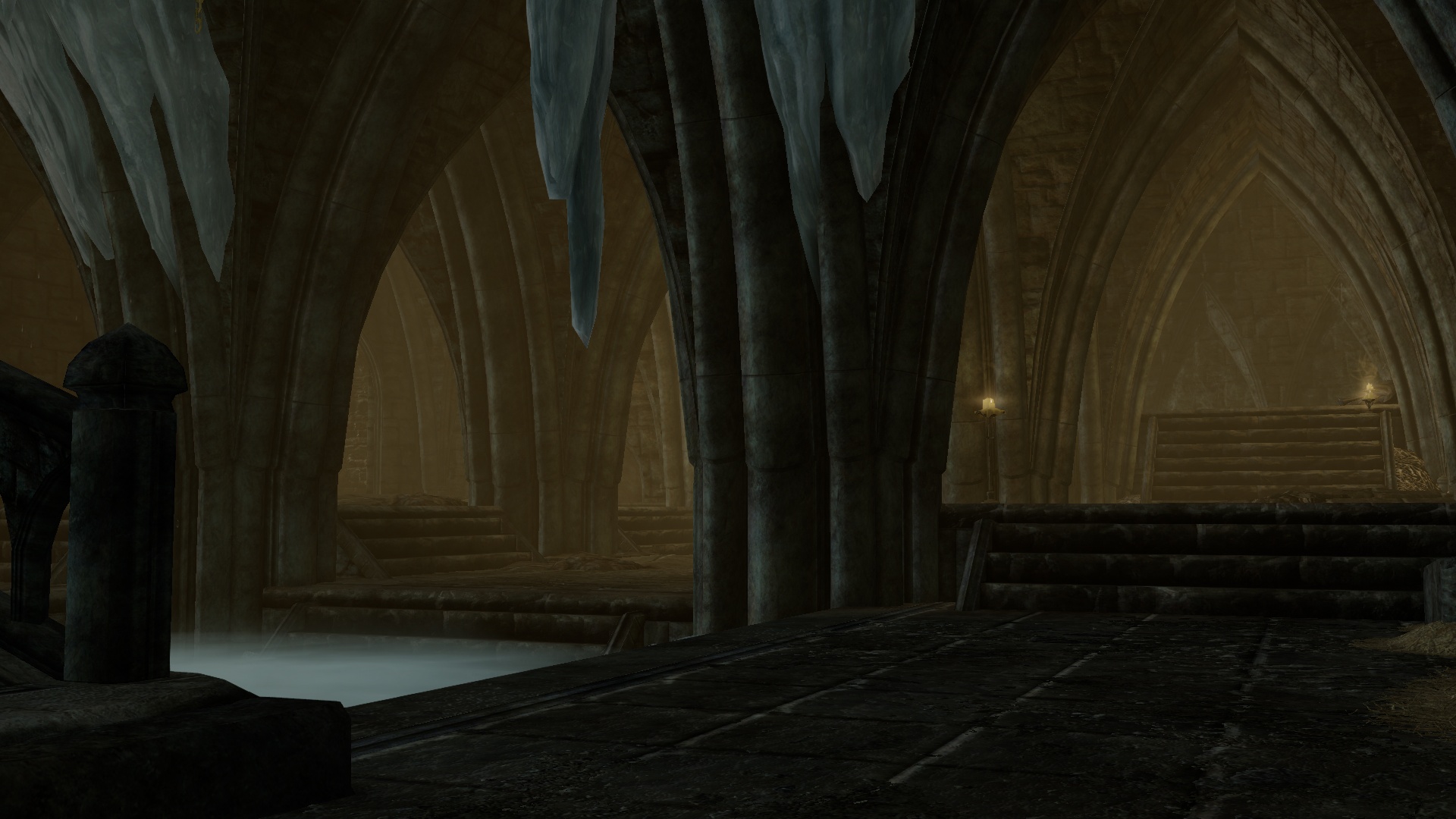 I didn't think I'd run into you, Vingalmo.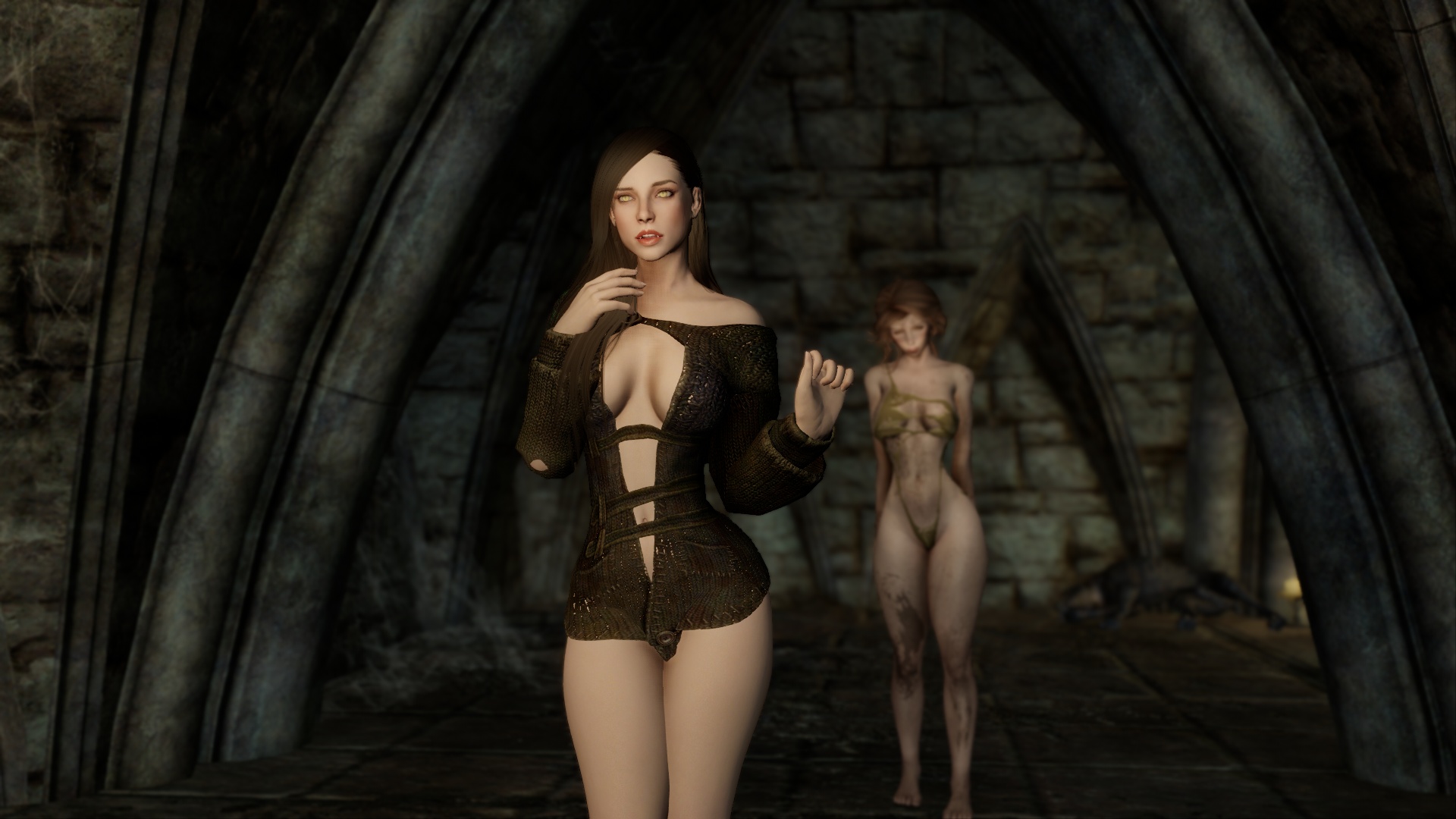 What shenanigans are you up to this time?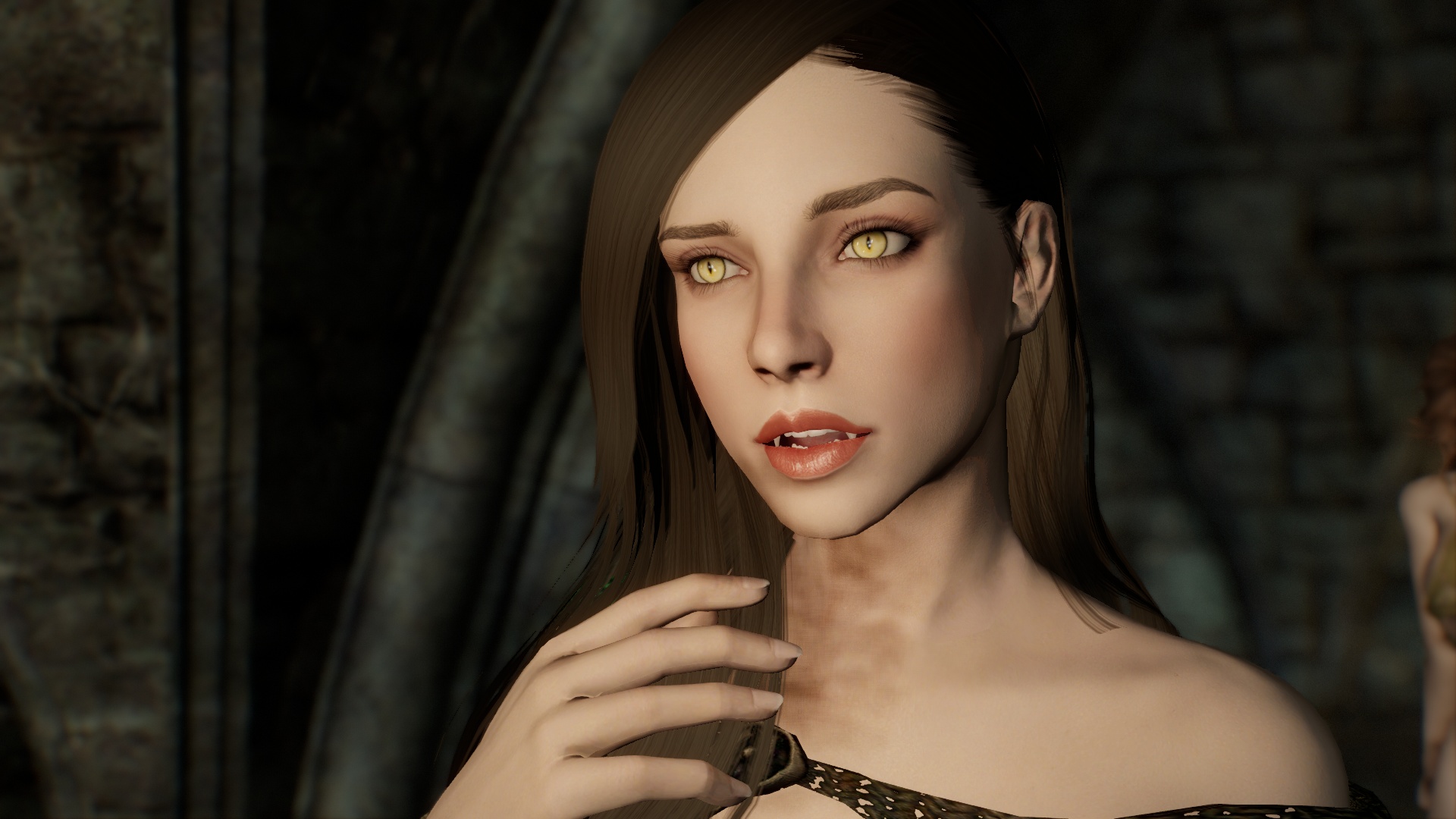 If my father were to hear of this, he would be displeased.
Boss, you said no one would be down here!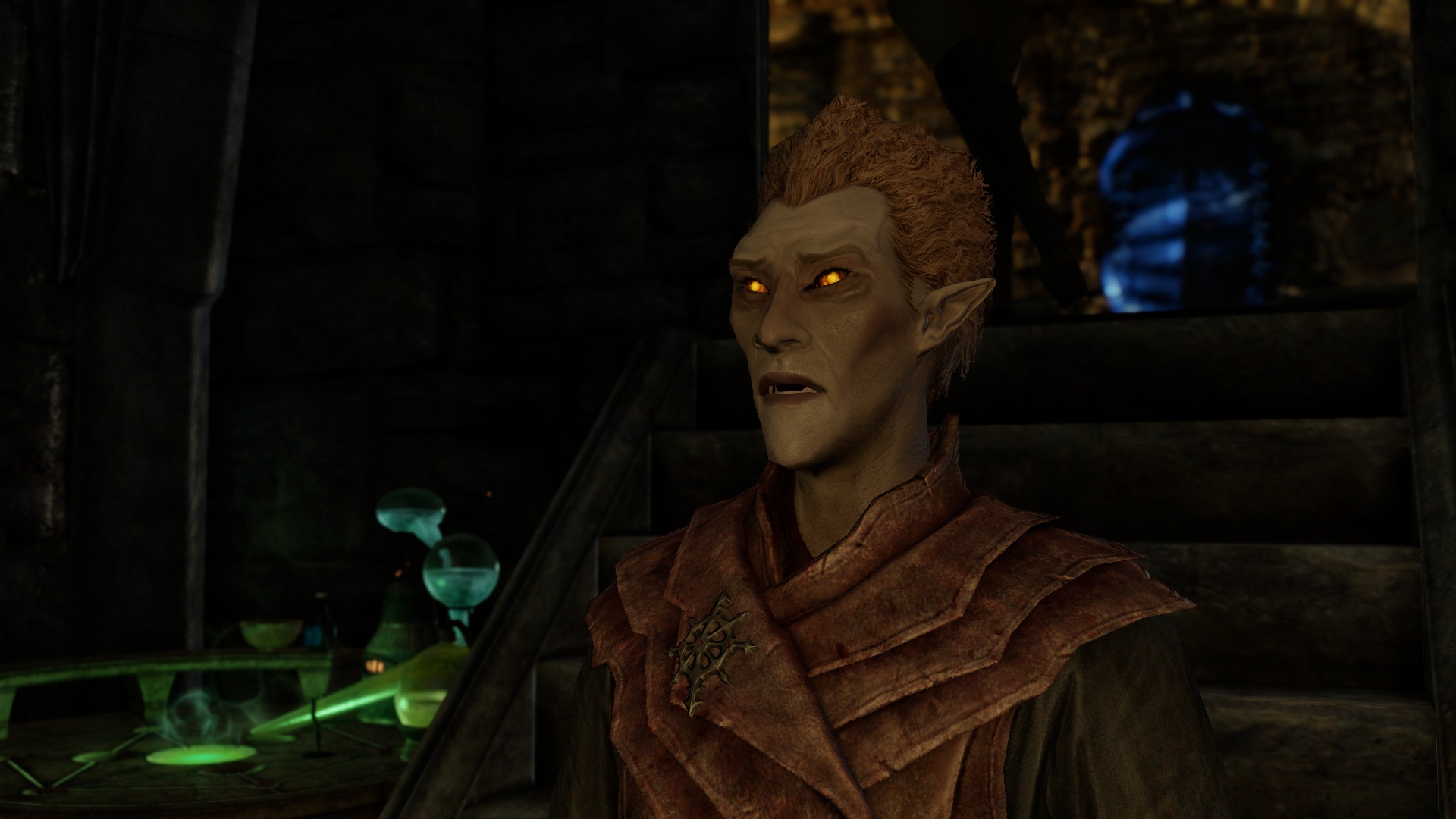 It's always a pleasure to meet you Lady Serana,
but your blackmail skills need work.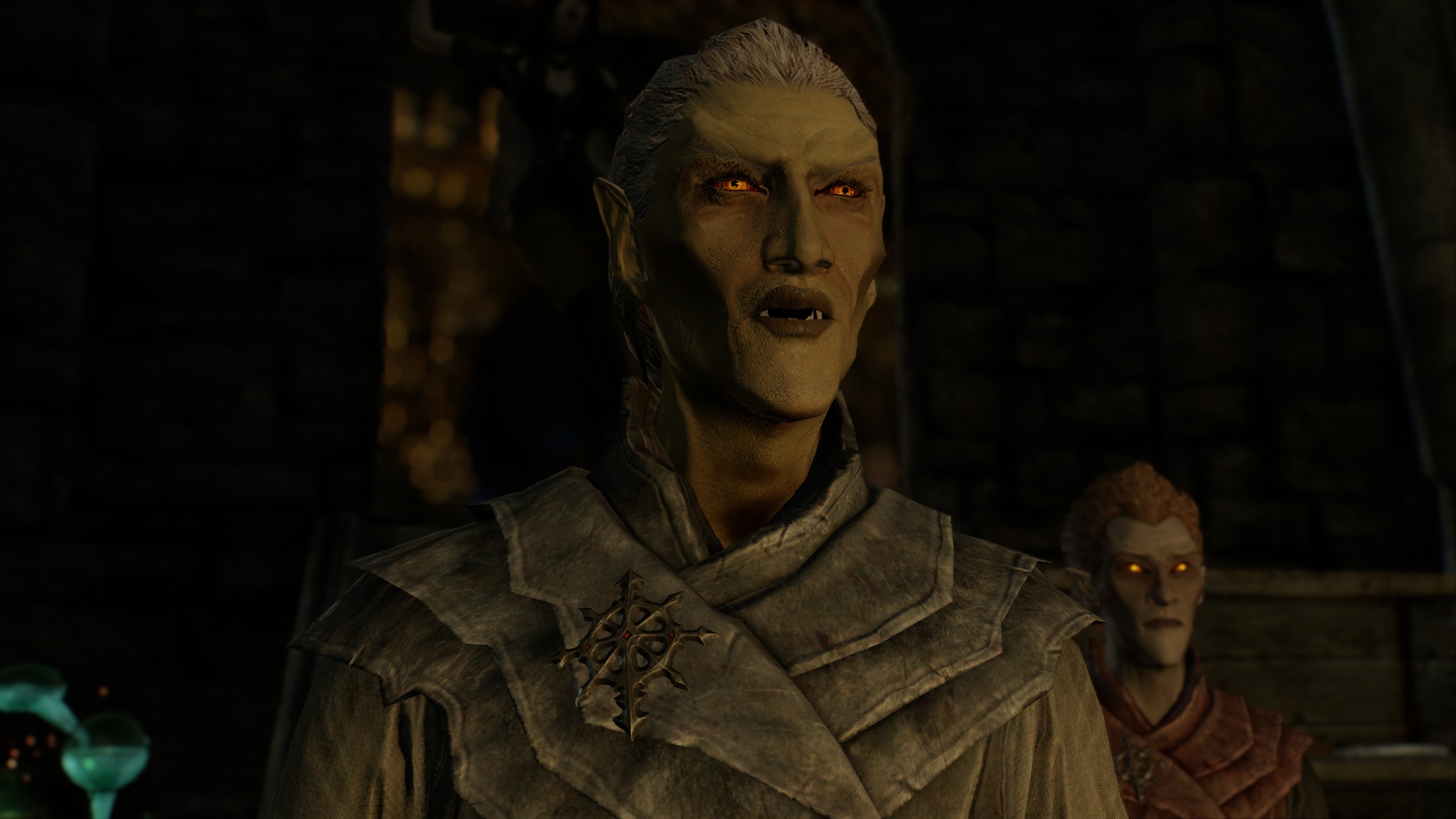 You're not supposed to be down here either.
Is that girl by chance the captured vampire hunter?
The girl is leaving with me.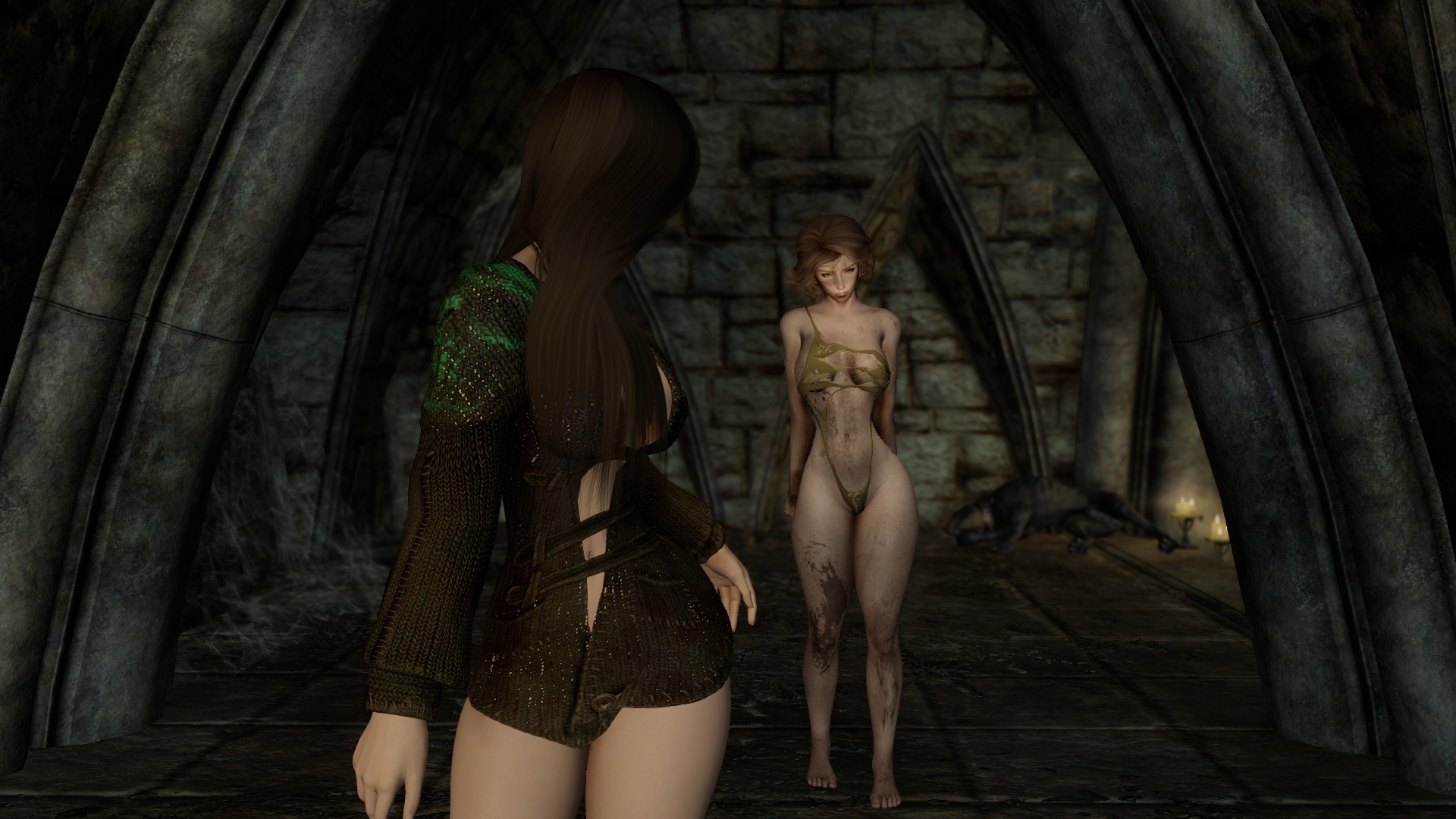 And she's a friend of mine.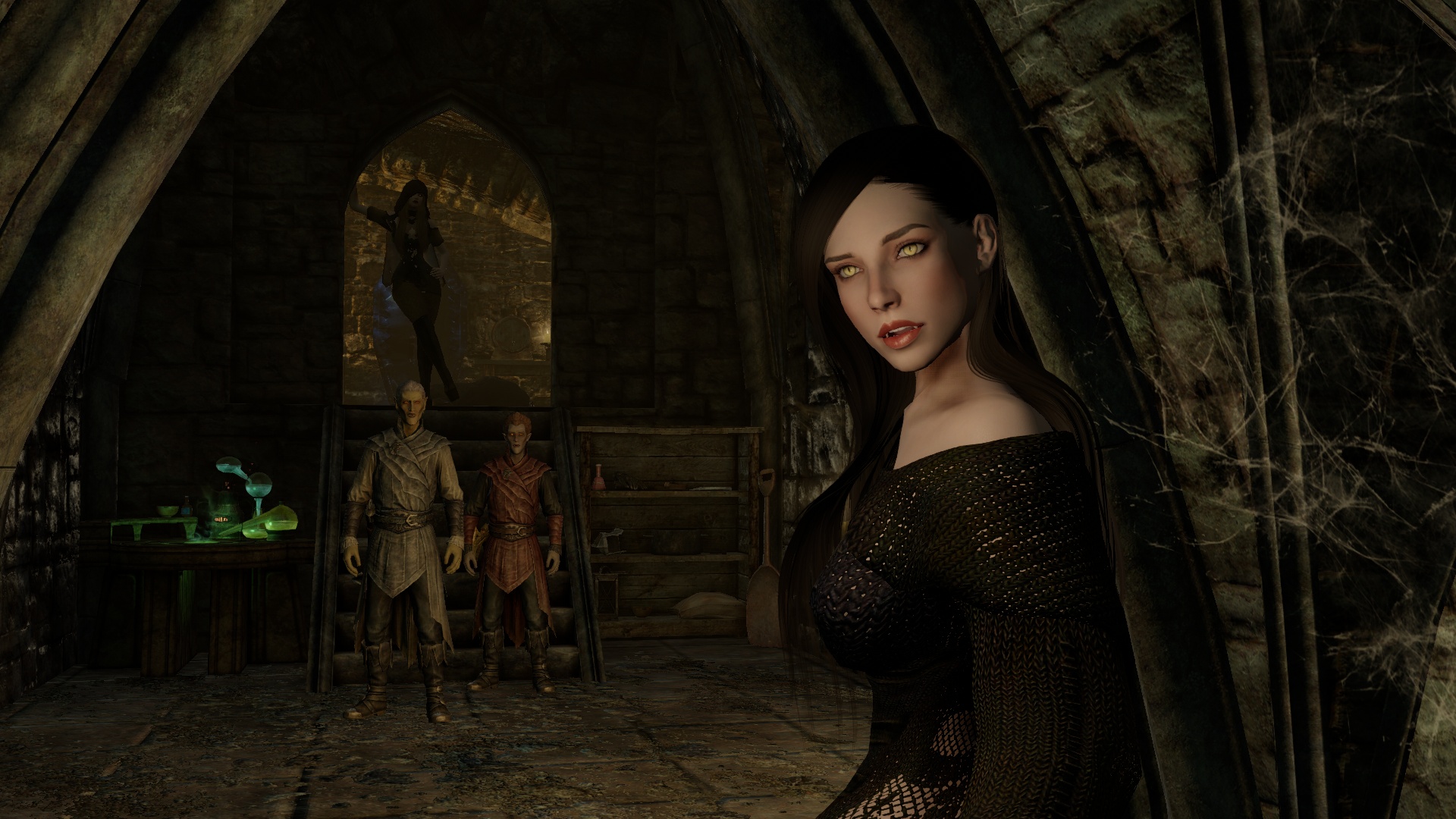 How about we keep this meeting to ourselves?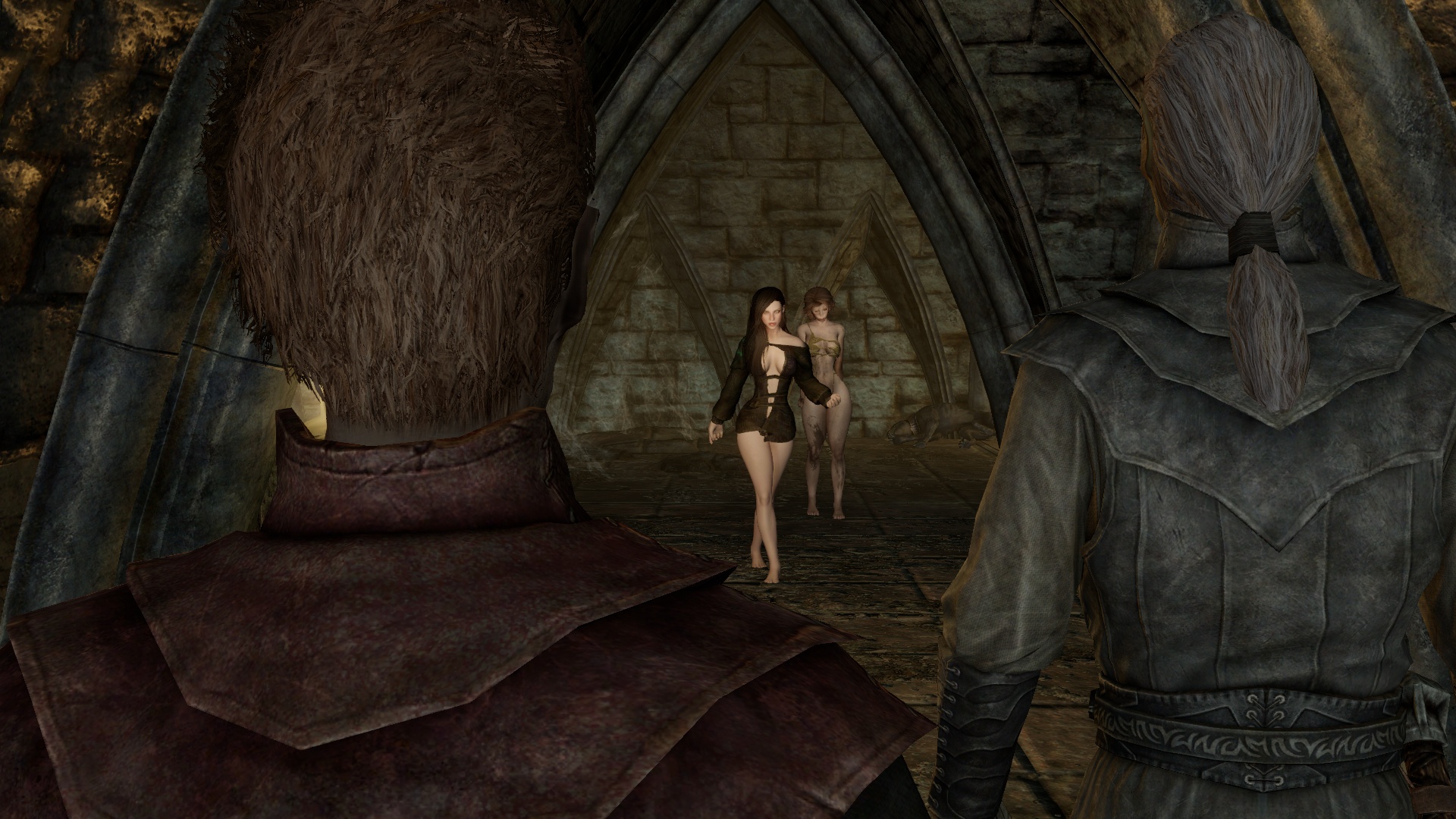 For once, I agree.
Harkon will notice the girl went missing anyway,
and he will know it was you.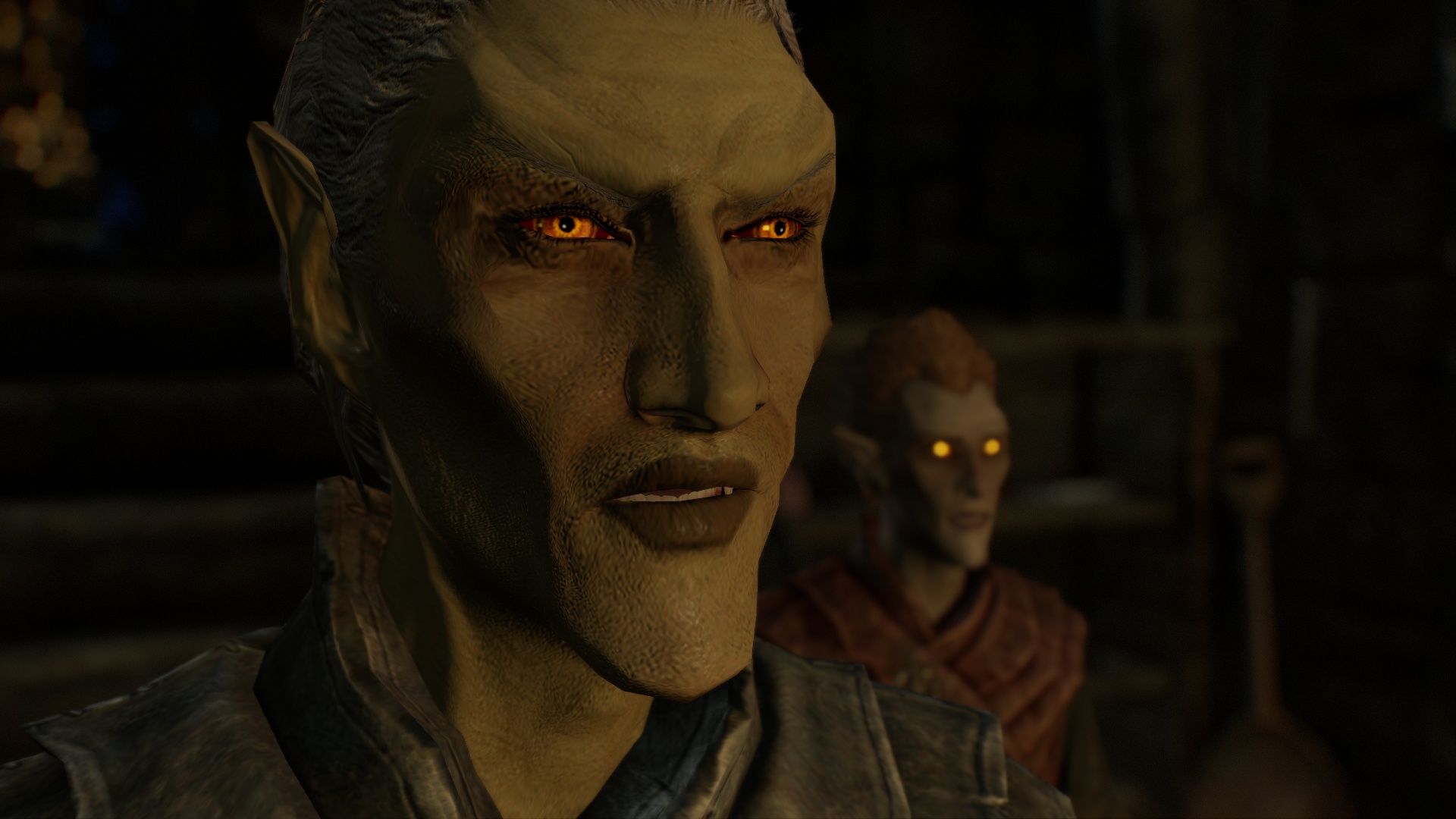 Being the Lords daughter has its privileges.
The most he'll do is lecture me. 
Now if you'll excuse us,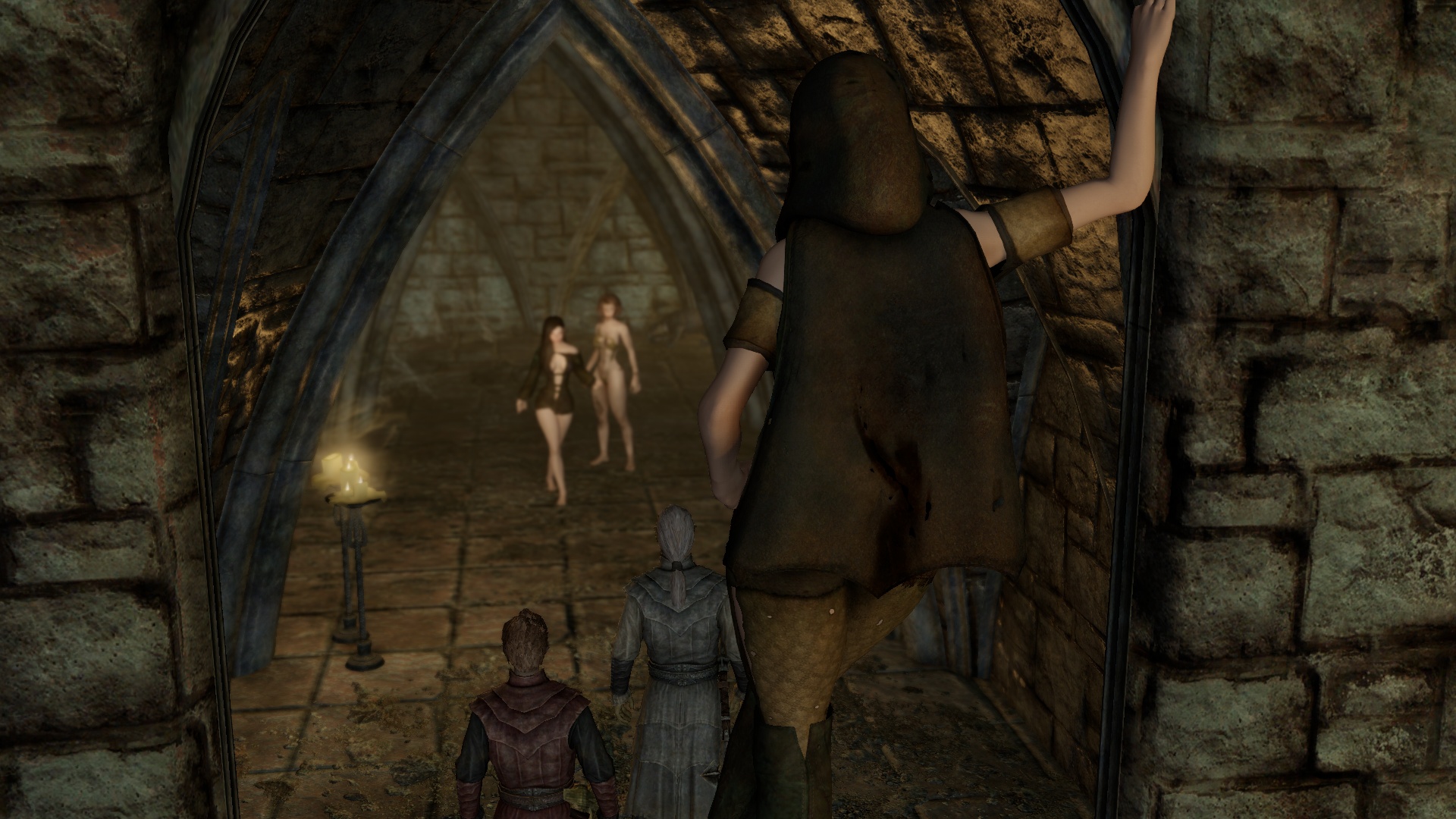 We'll be going now.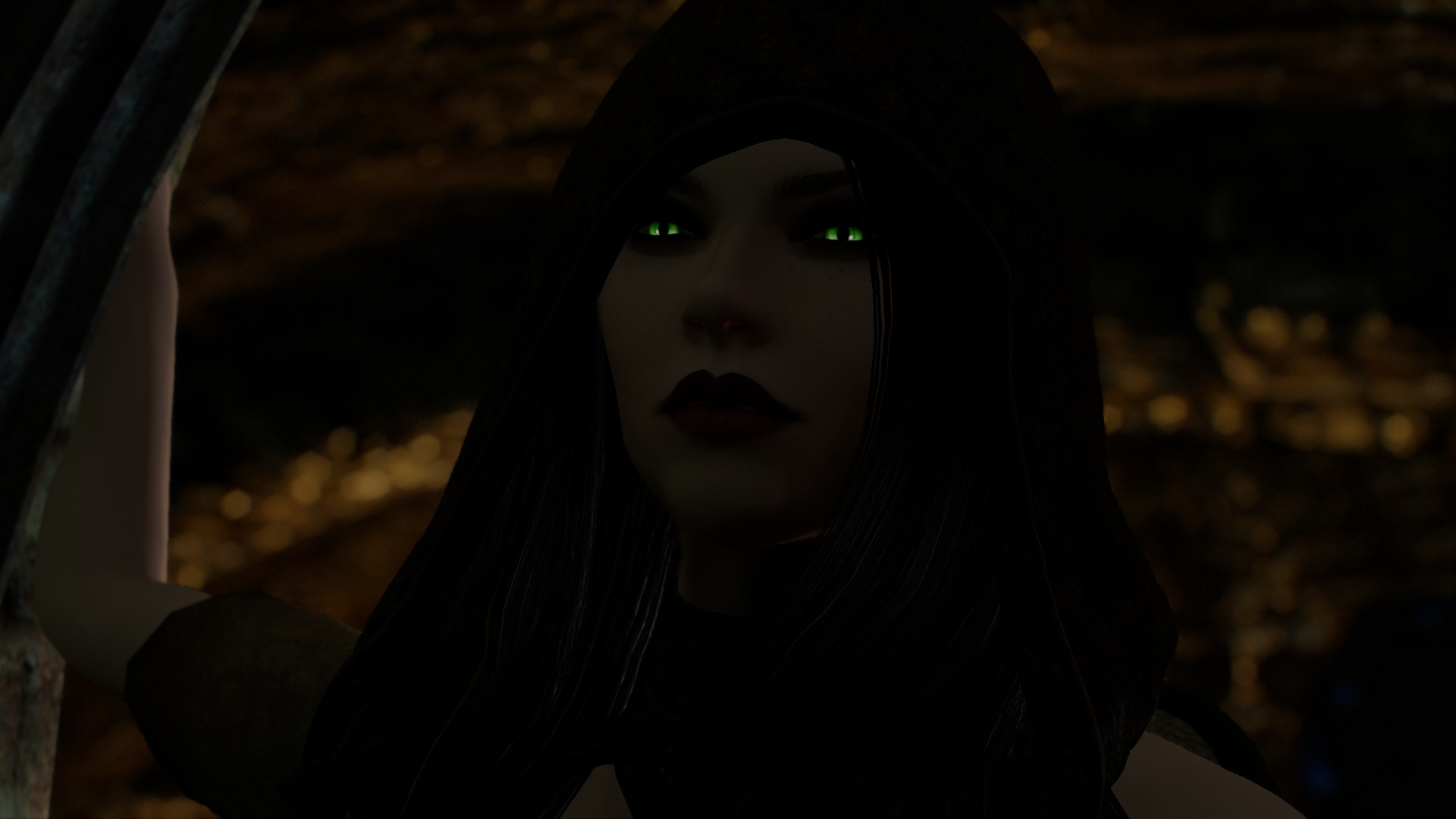 I don't think Vingalmo will give us any more trouble.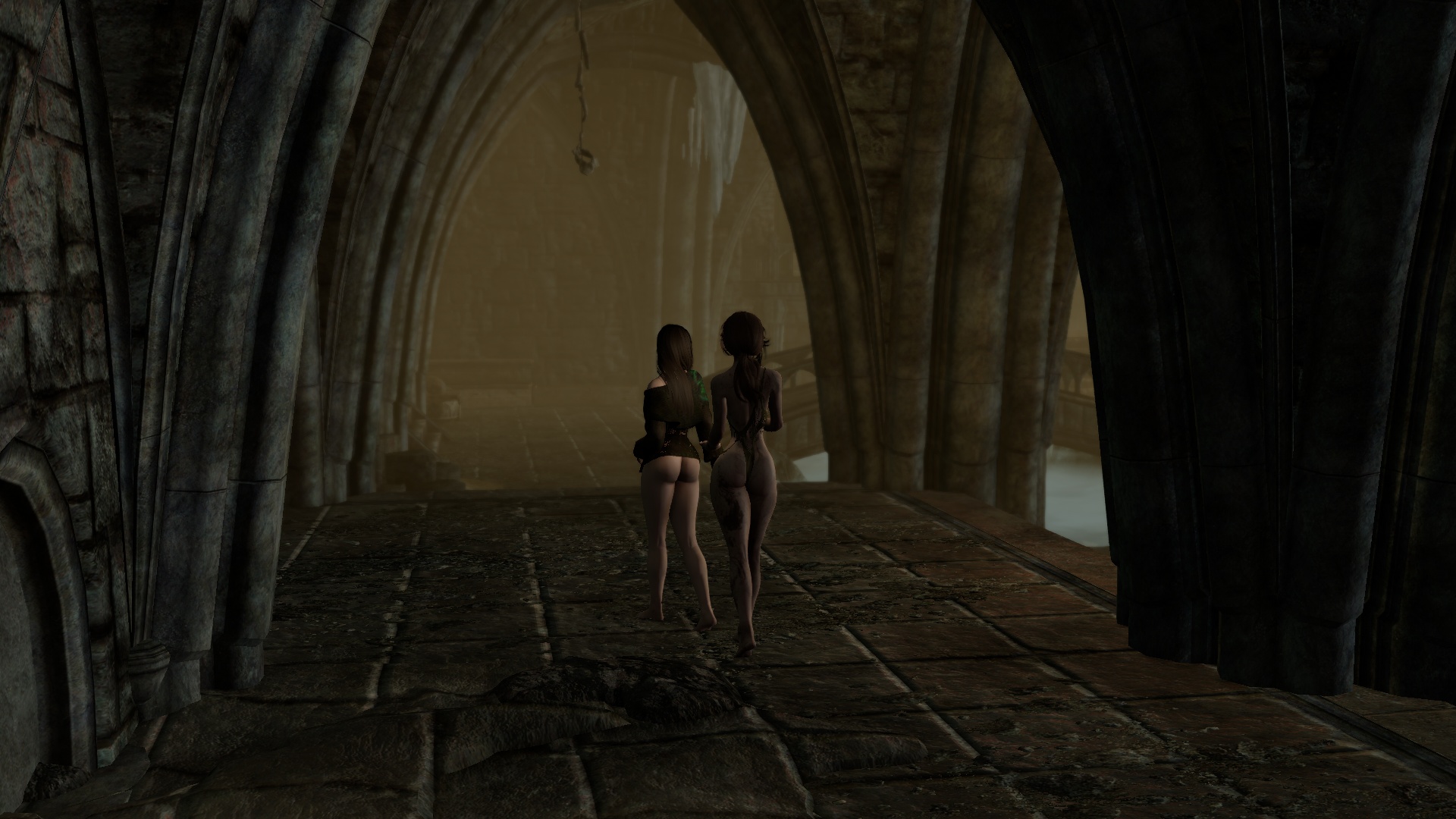 I have a task for you Alva.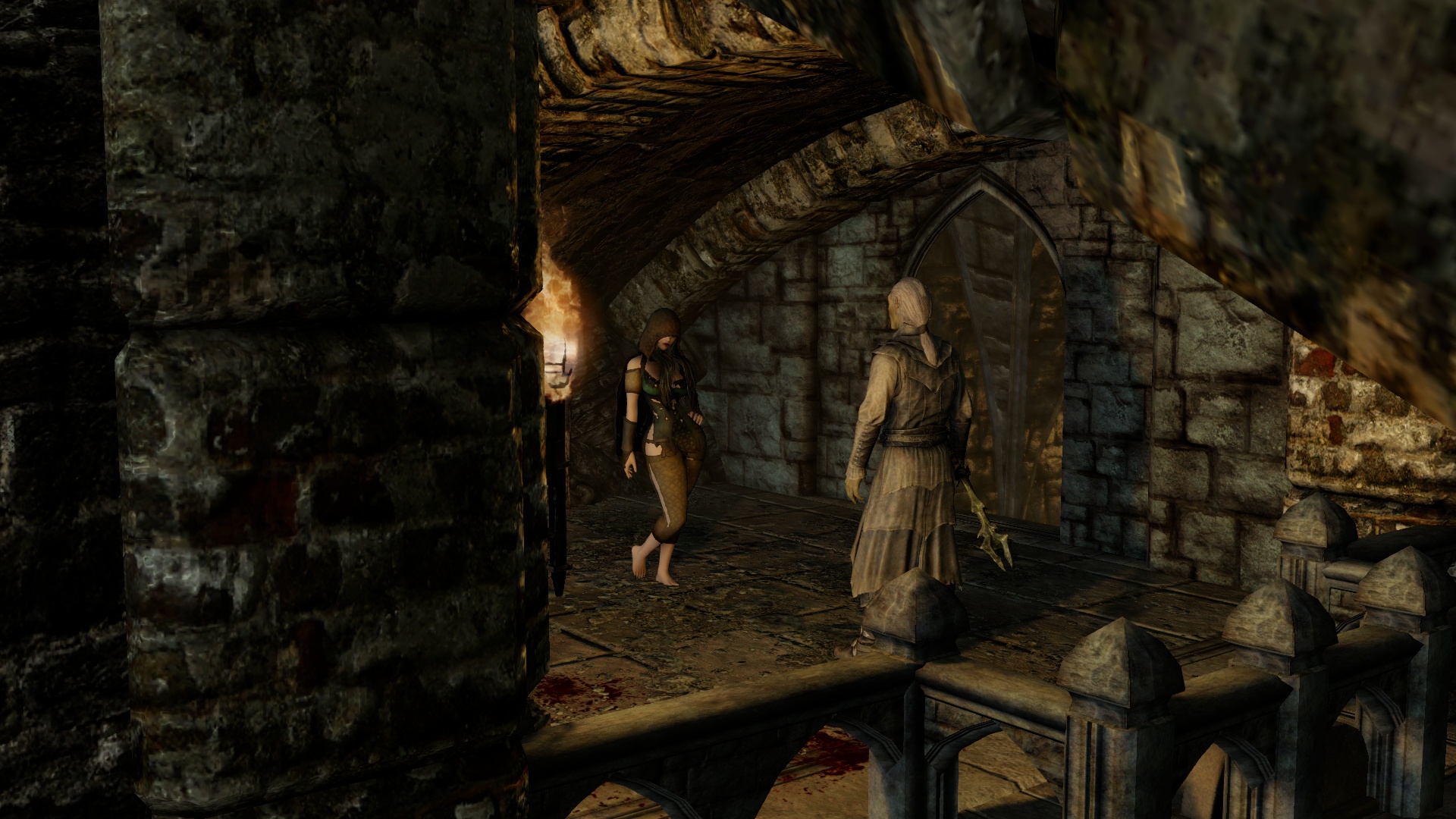 Consider it a test of your capabilities.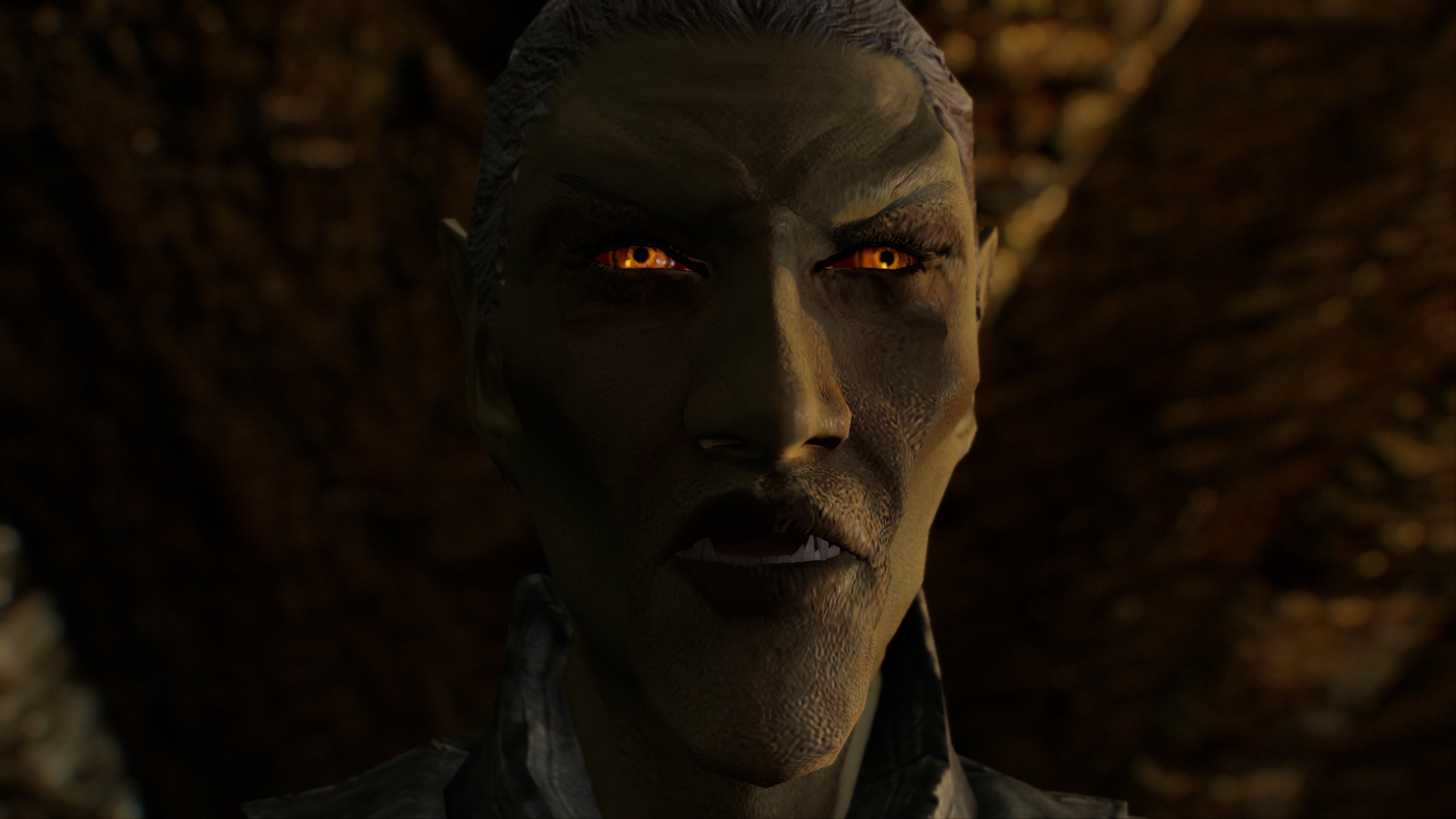 I have given the death hounds the dominance potion.
You have lived alongside them in the Undercroft for long enough.
They should be loyal to you.

Use them to dispose of Serana and the girl.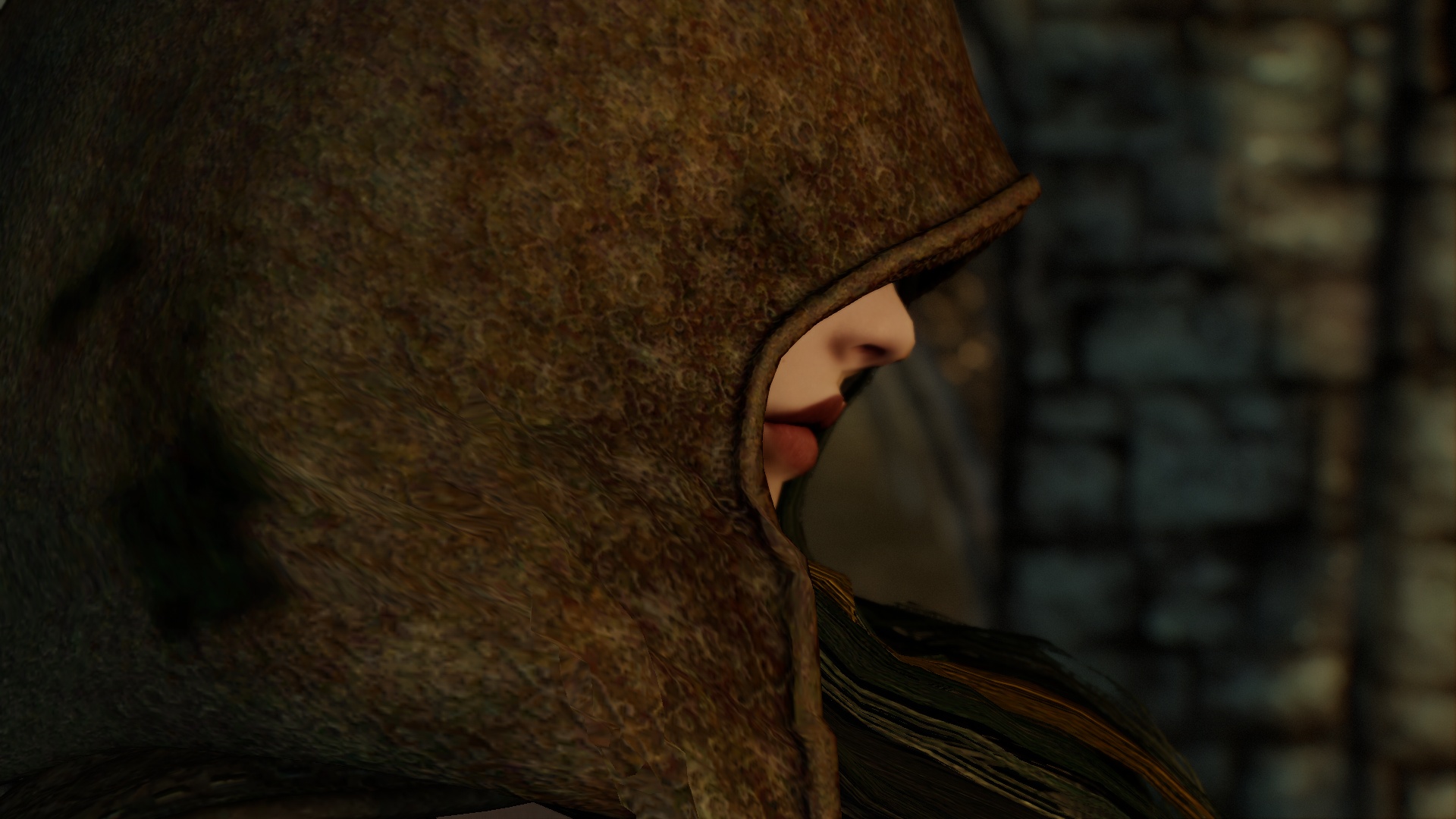 It will be done.