TES5Edit modify ESP (1) : How to add Heels Sound
---
As per the title of this blog, I show you how to edit an ESP with TES5Edit .
Necessary, of course,  TES5Edit
Once installed, after it has finished uploading its data, you will have a page with all the Plugins installed in your Skyrim (ESM and ESP) .
Many of us know how to make certain changes, but many don't know, and maybe they find themselves downloading a mod that can be inserted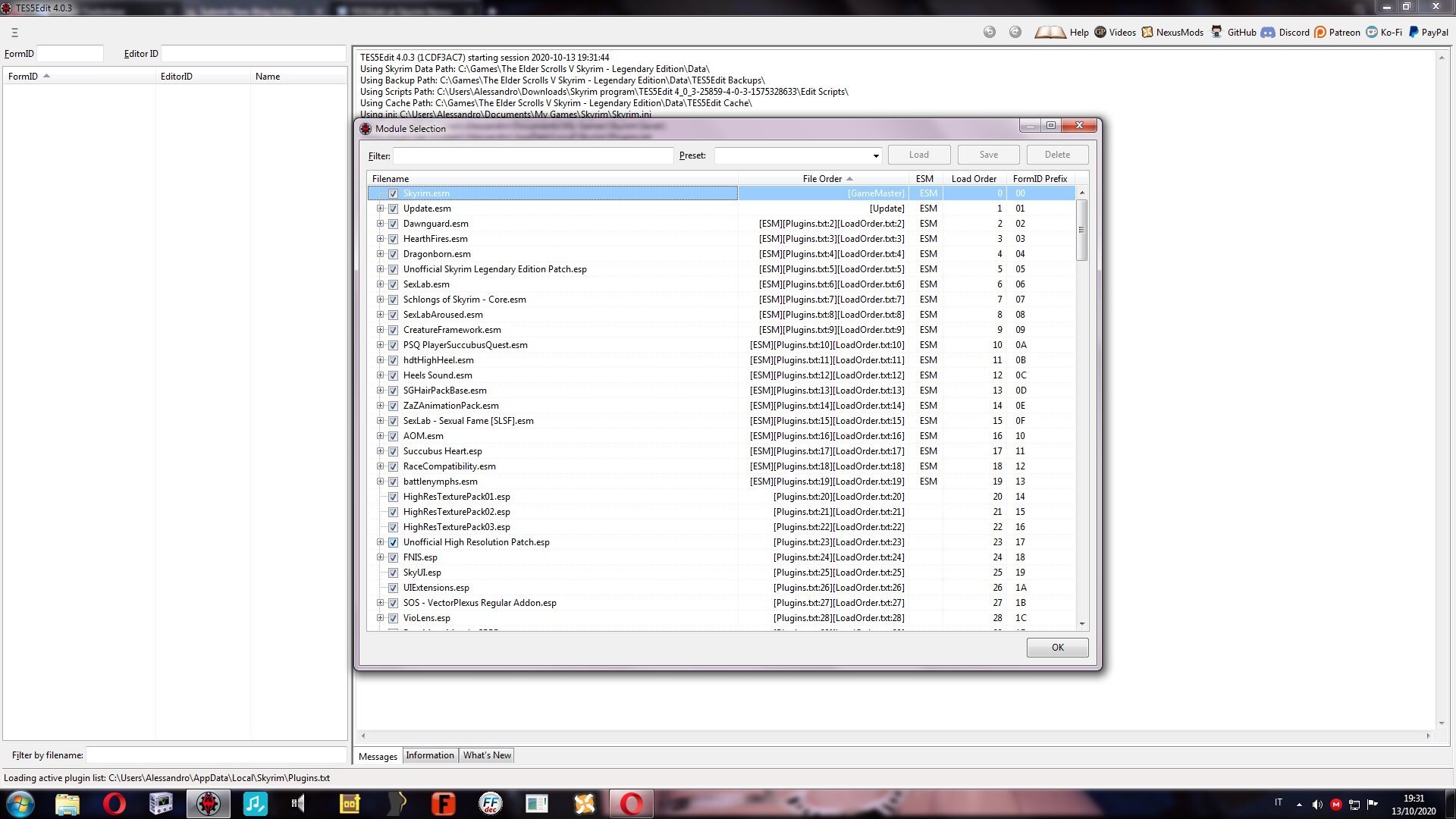 From here, right click on the page and Select none to turn everything off, then OK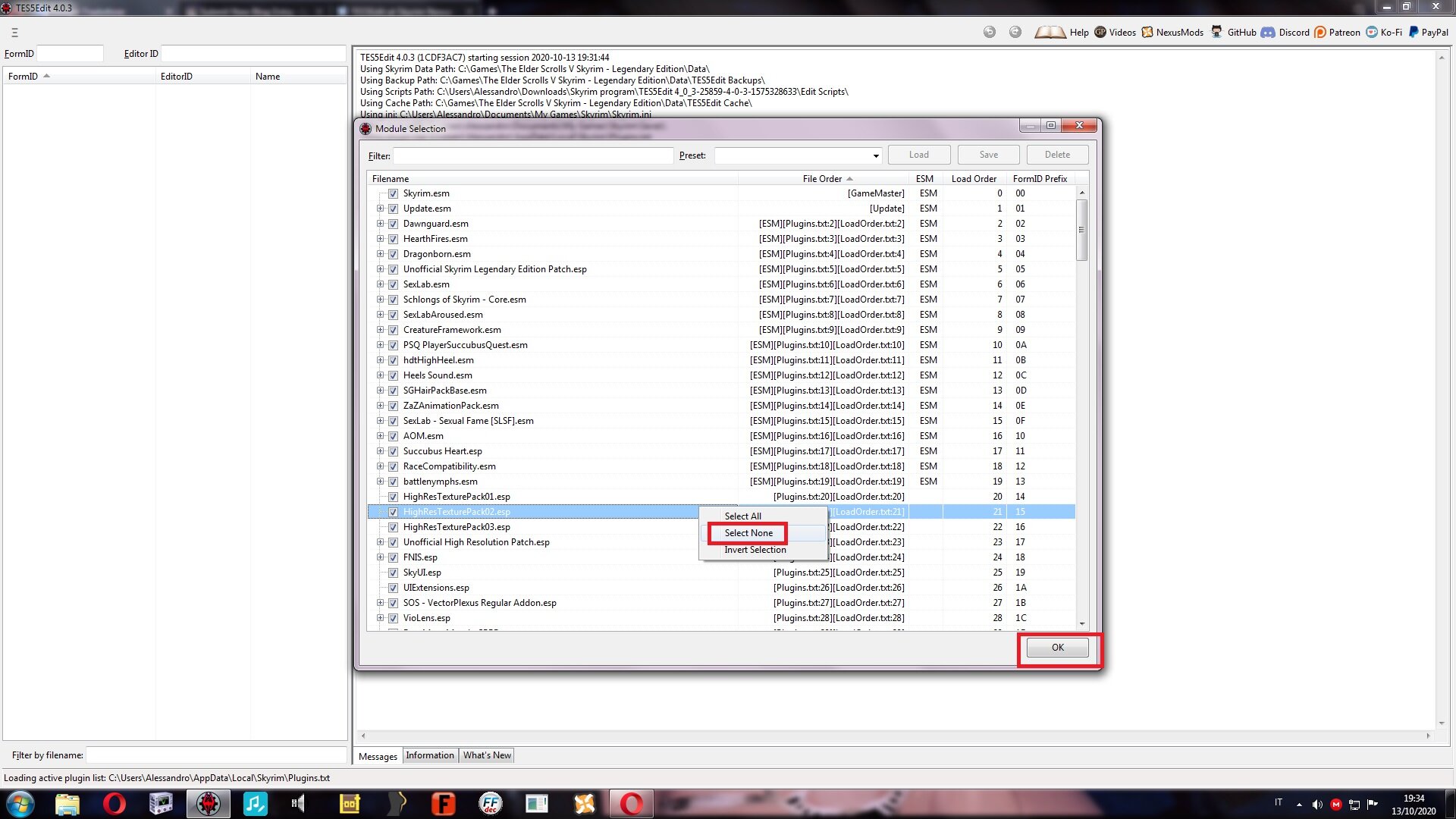 From here, our choice of what and how to modify an ESP begins . Let's add the HEELS SOUND mod . For this operation the HEELS SOUND mod is a requirement
We activate the Mater (ESM) HEELS SOUND and the armor we want to modify (in our case I chose Elvenia Armor) Click on OK , and we await the completion of the data upload .
It is essential, of course, that the armor / dress we are going to modify, contains shoes or boots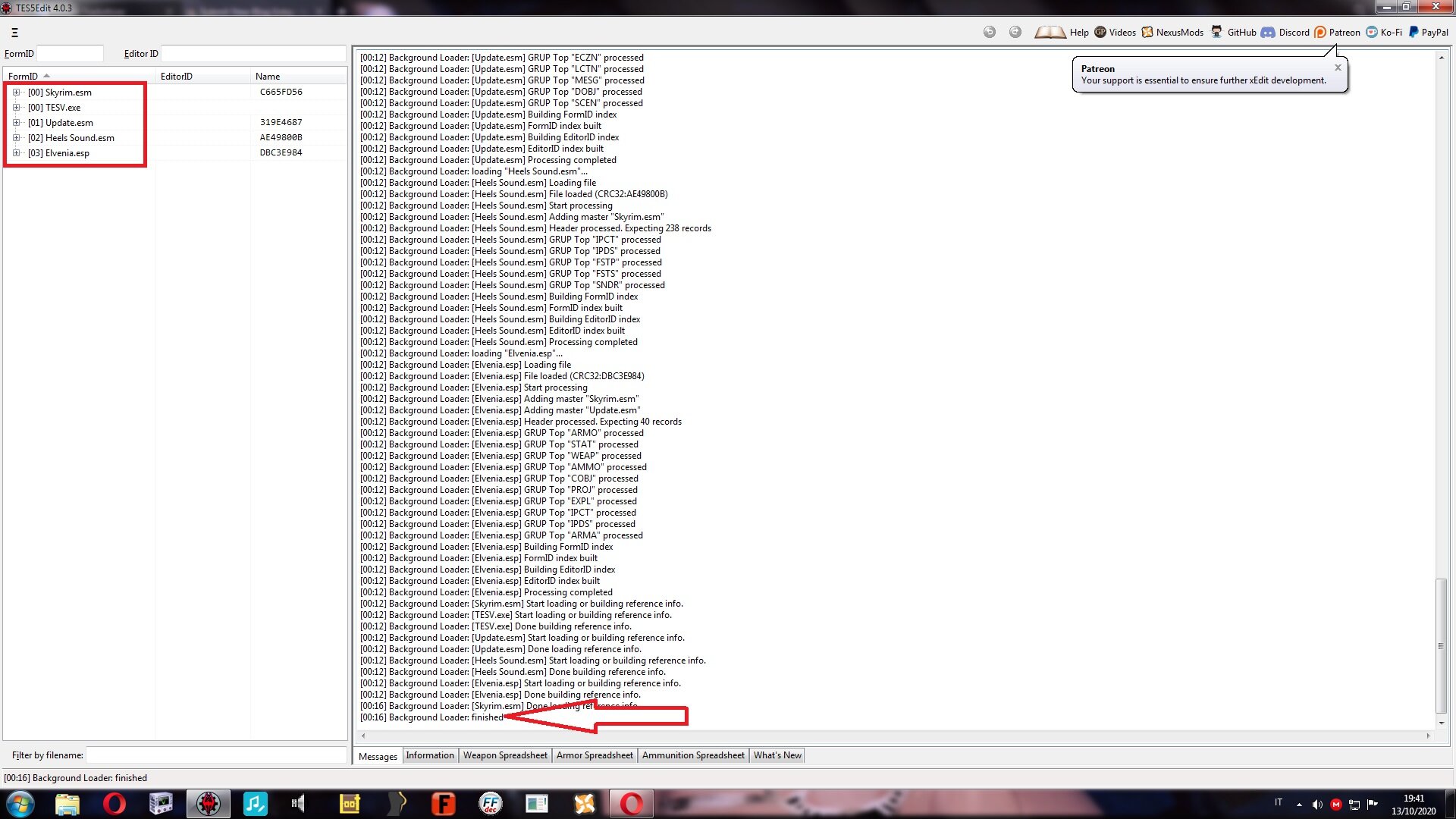 At the end of the operation, right click on the ESP of the armature and select Add Masters ....  , We select HEELS HOUND, then click OK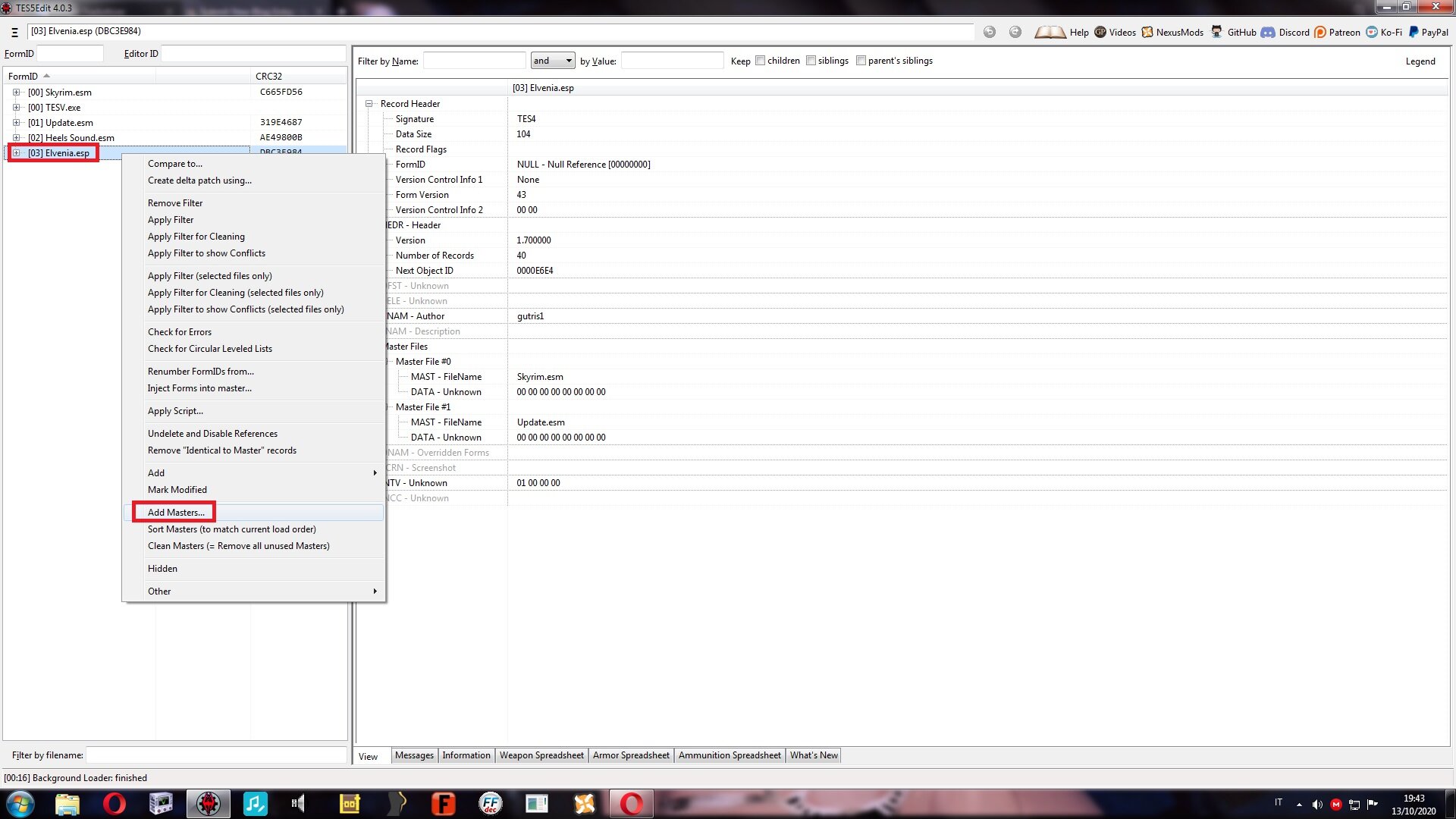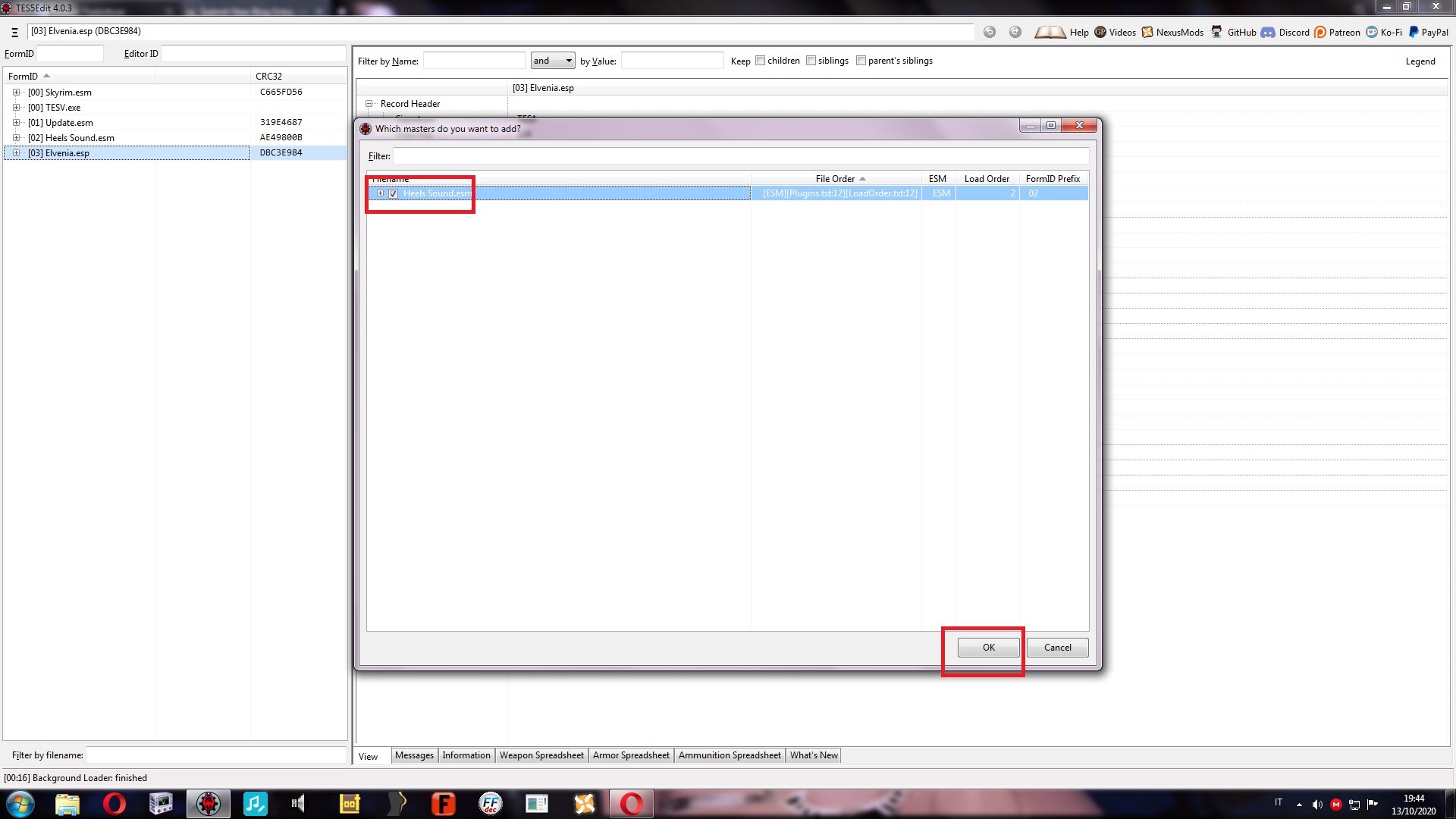 A danger warning will appear, but if you want to make the change the answer is obviously YES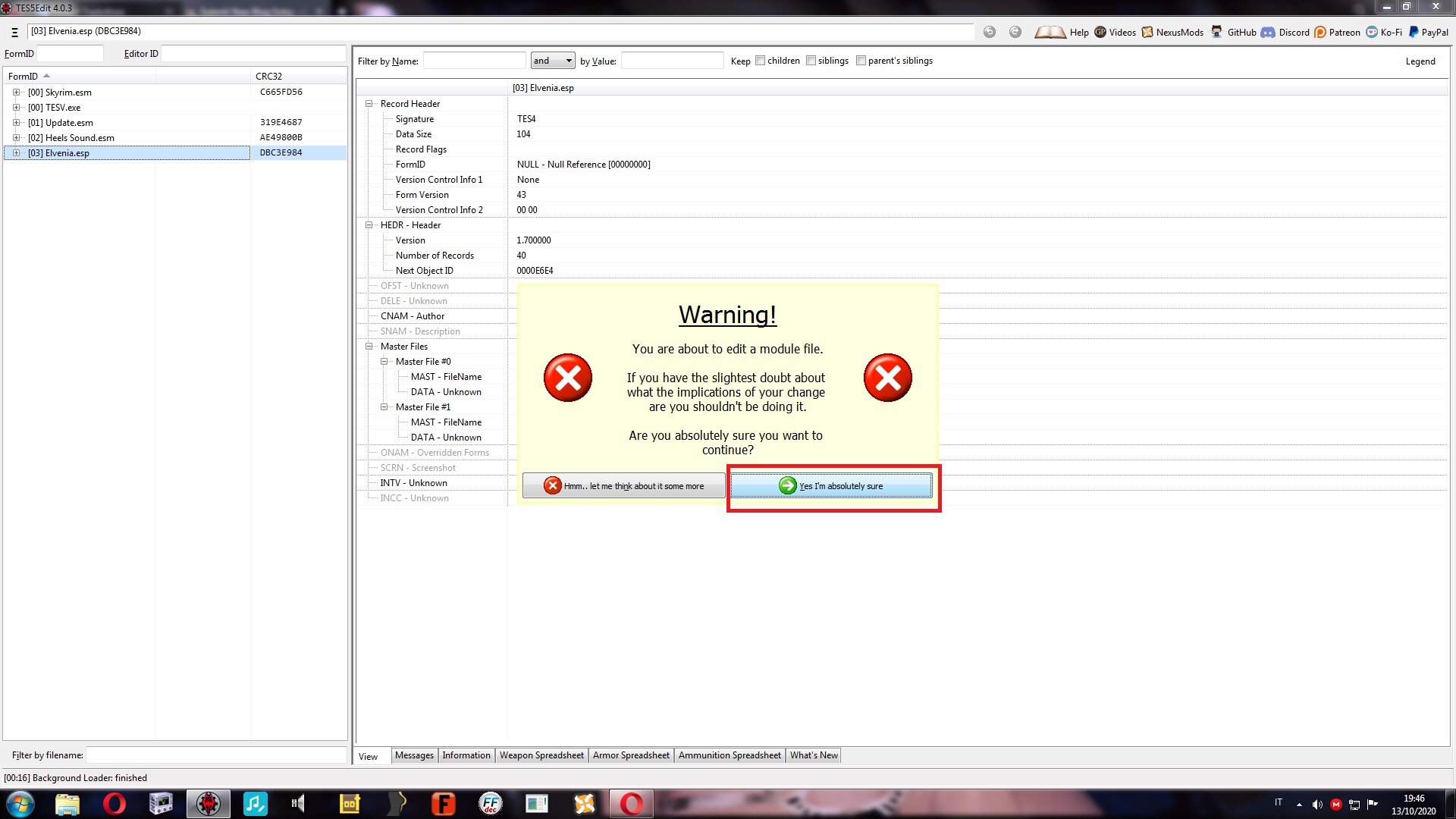 We wait for the loading of the master thus combined, subsequently, we extend the armor menu, we extend the Armor Addon menu and select the shoes or boots . In the right panel, we scroll down the list, and we find the SNDD (the sound one)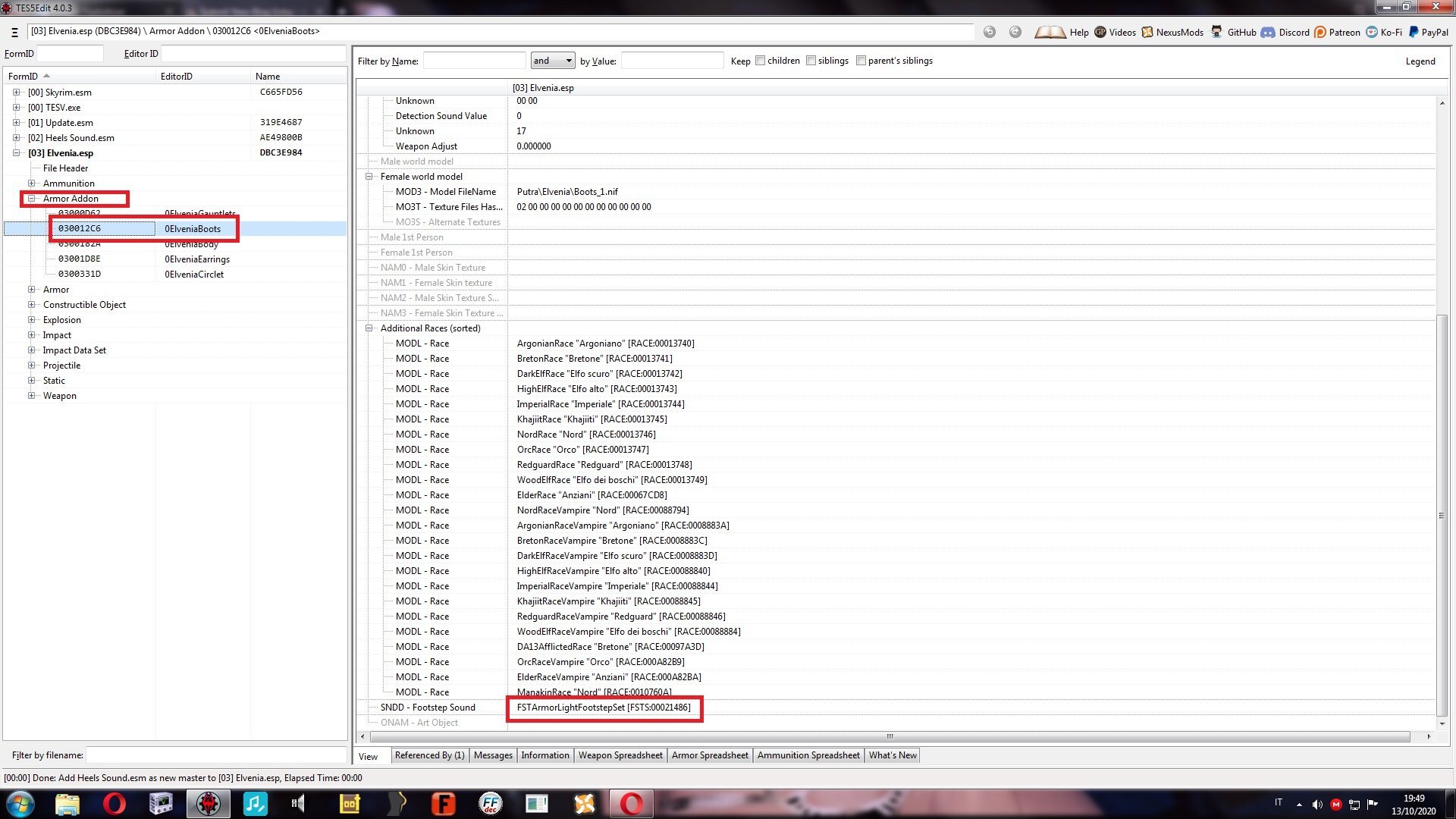 Double click on the string, SHIFT + A and select AngelFootStepSound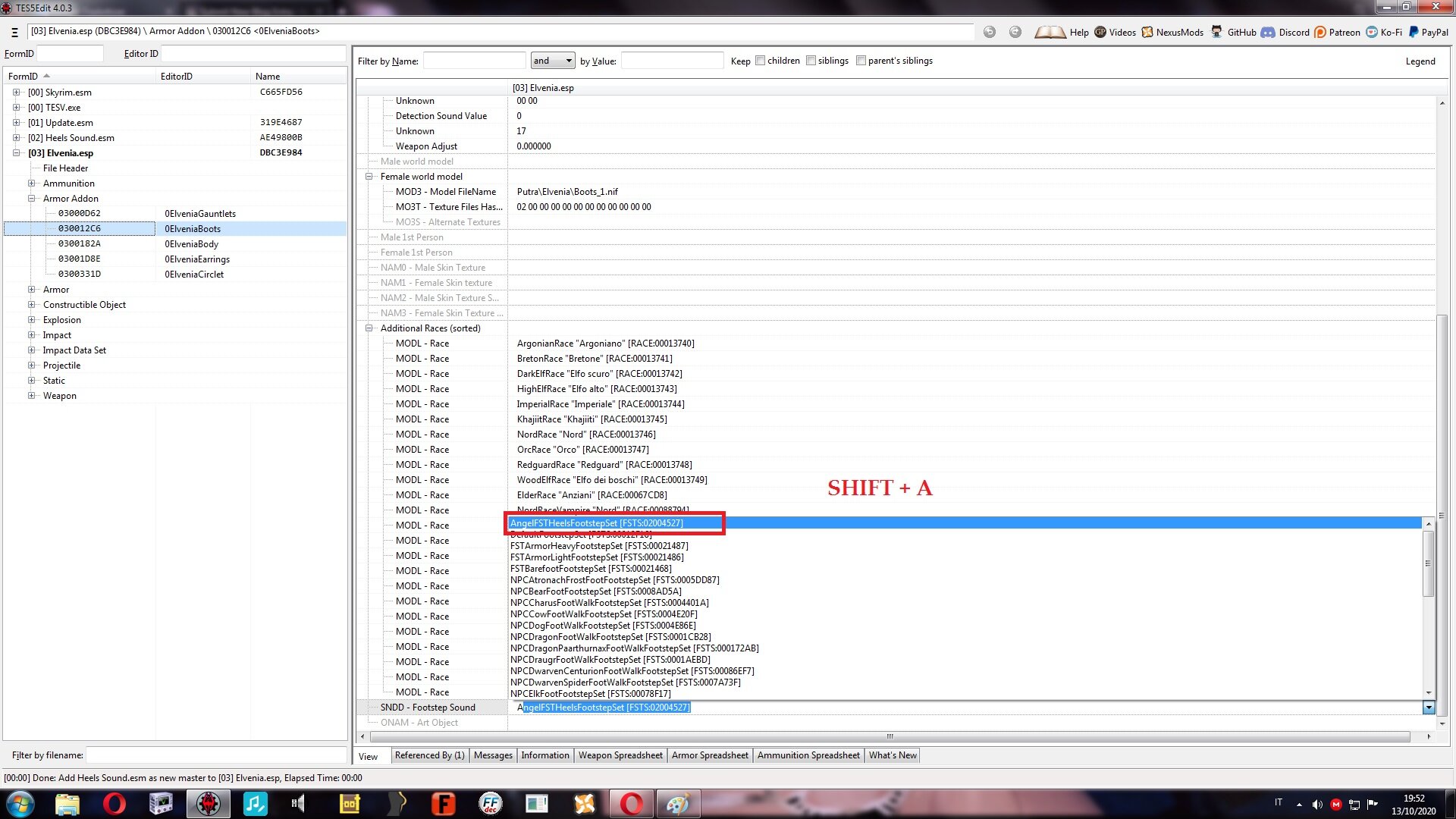 At this point, the operation is complete. The Sound is applied permanently . The color variant will confirm the change. To save your modified ESP, click on the icon at the top right. Your ESP will be automatically overwritten, and a backup TES5Edit will be generated (always automatically)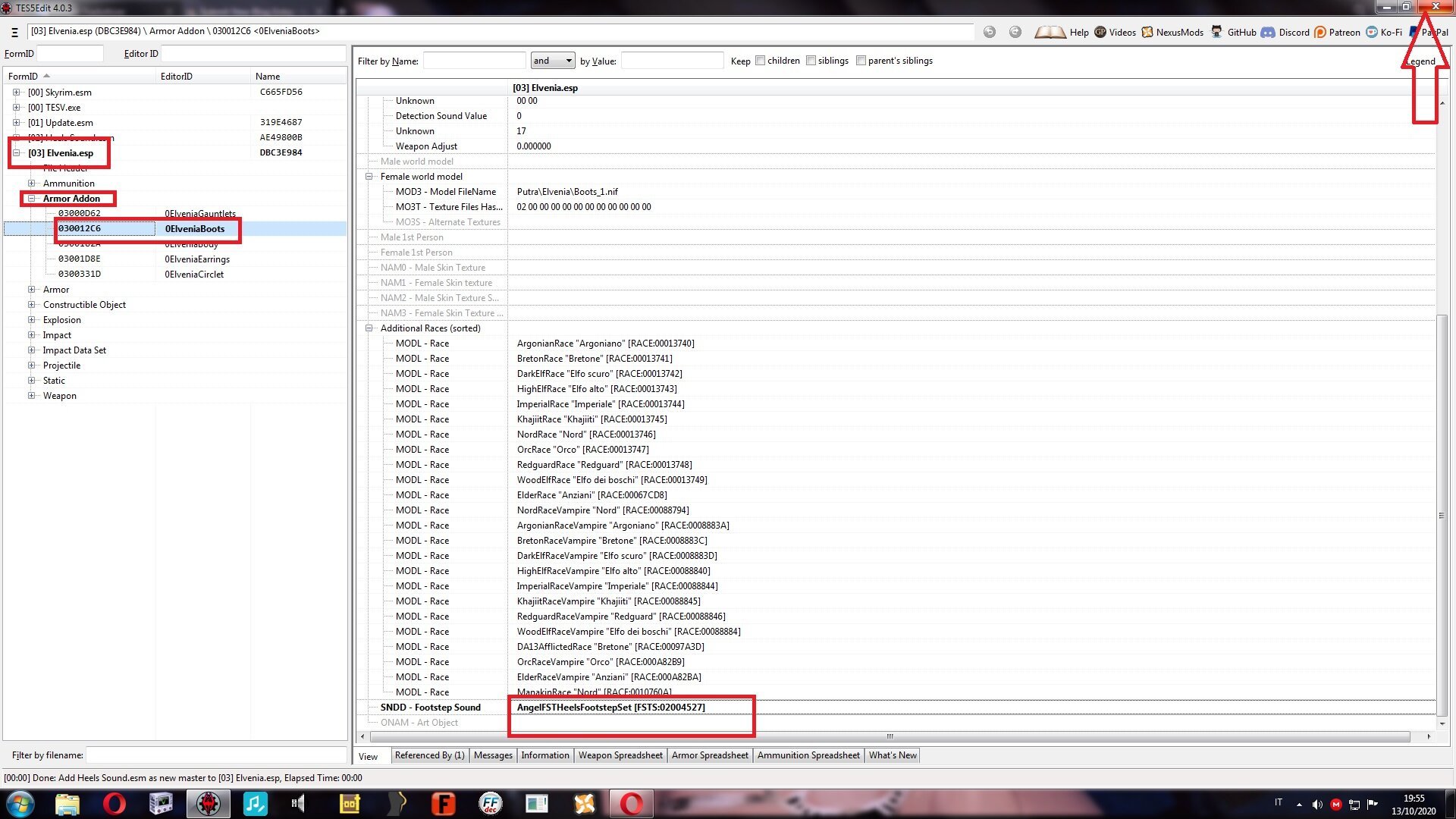 Have fun, see you next Editing Tutorial