I learned quite a bit working on the Empty Head model, so I thought I'd see if I could apply some of that to the amputee cuffs I made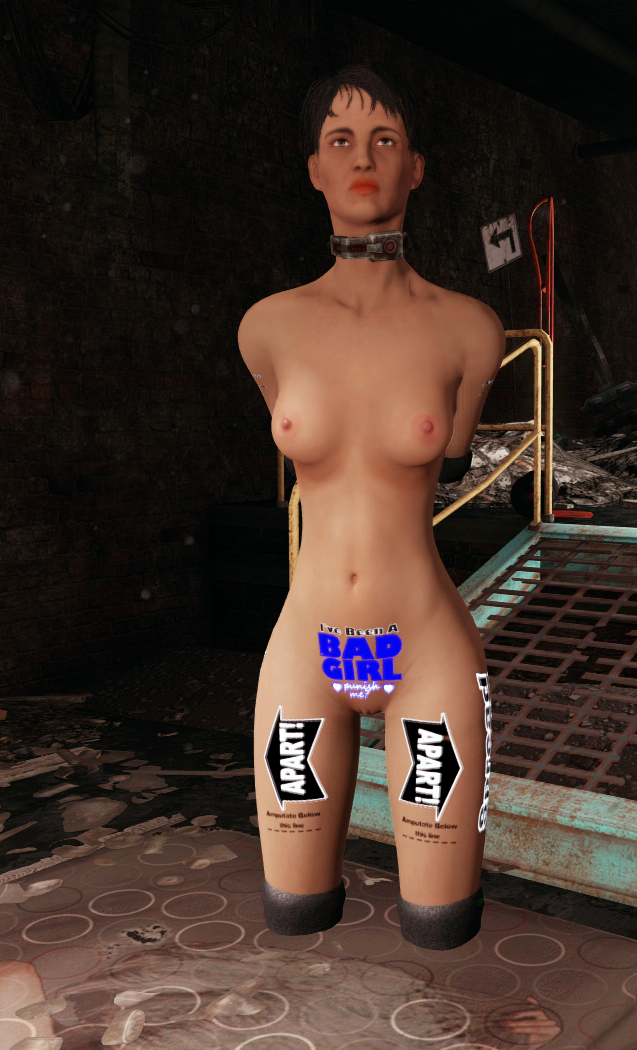 Even gave them a brand name.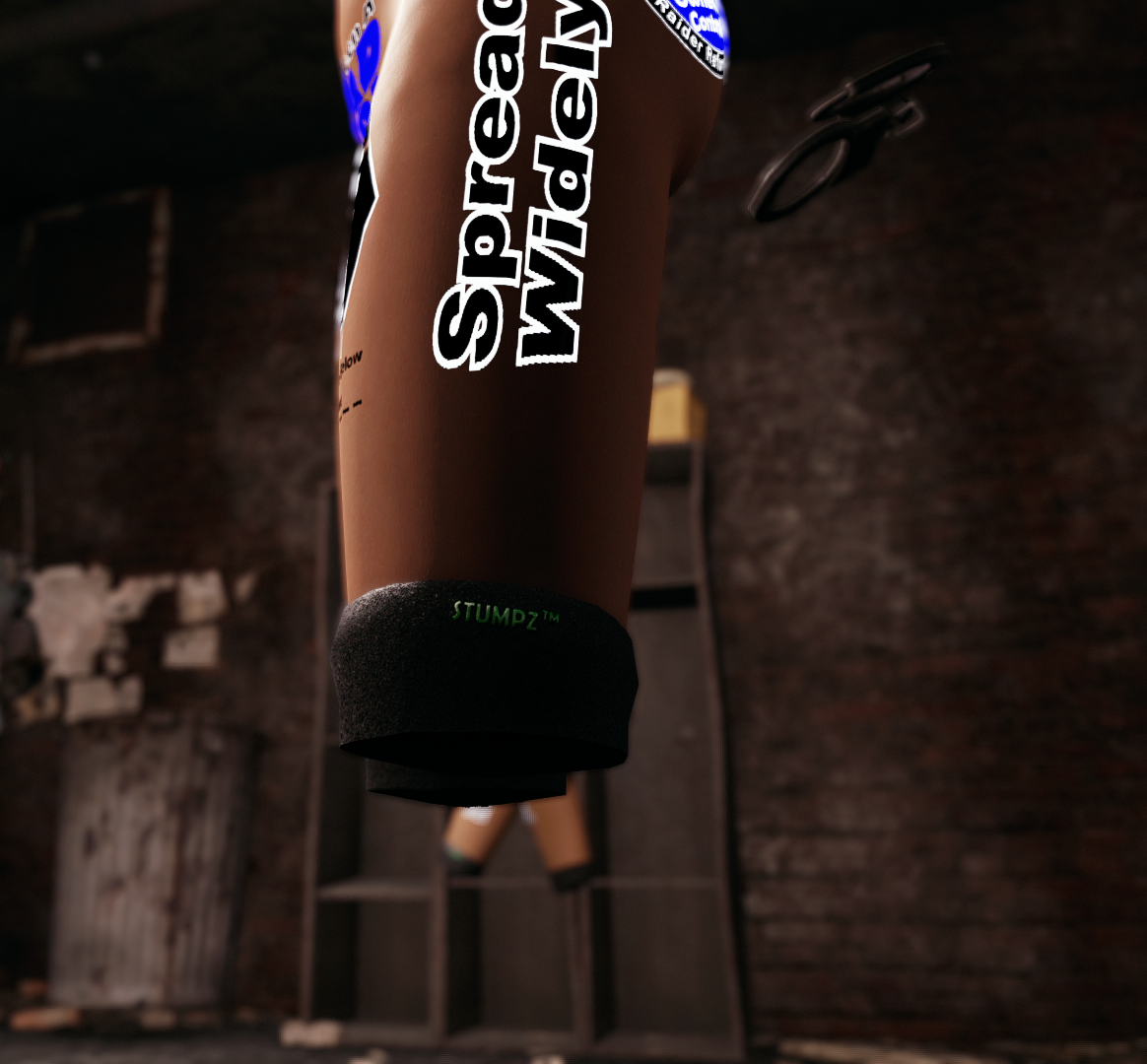 I still need to make some Stumpz compatible cuffs though.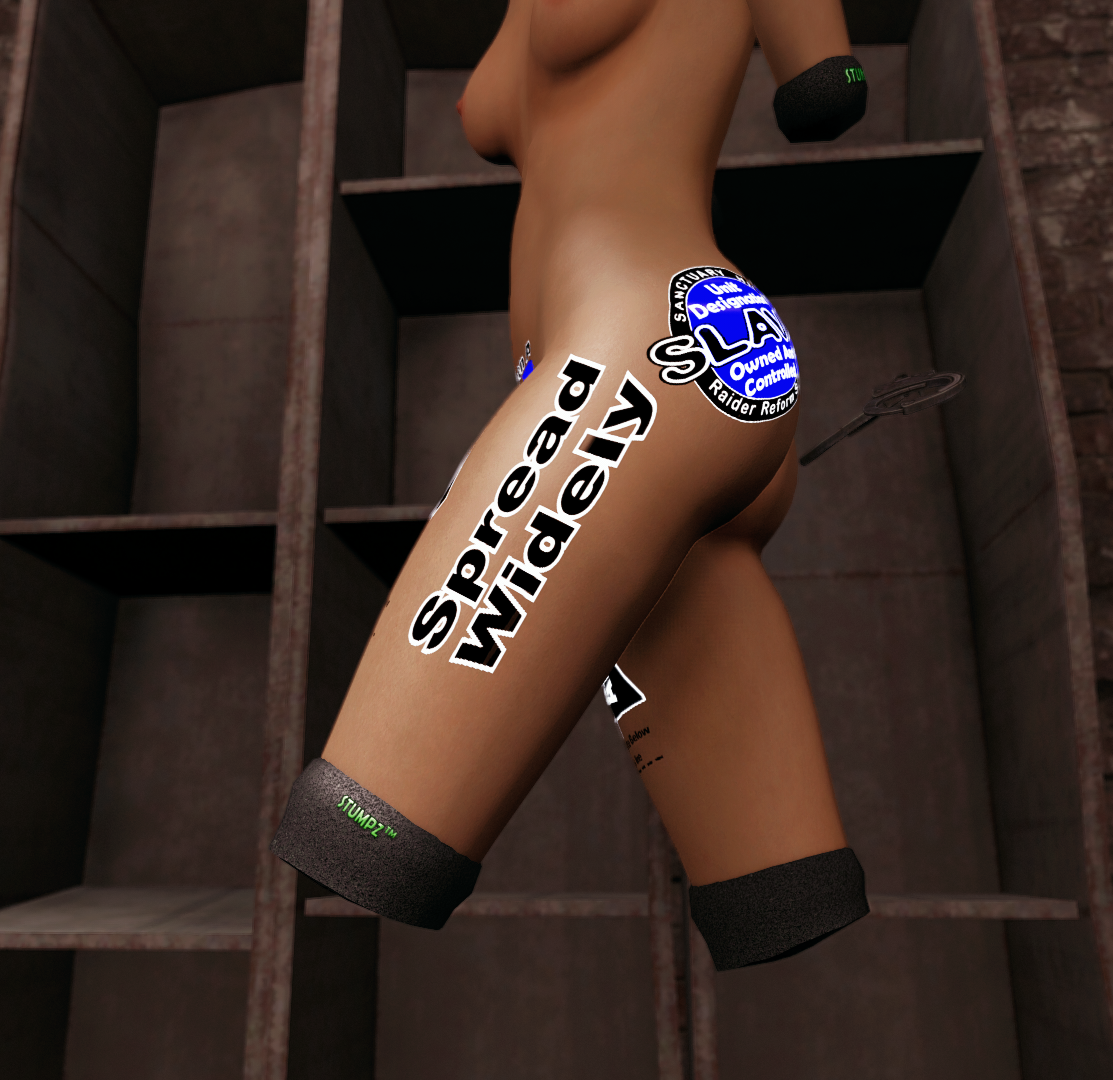 And I really need to get that jet pack asshook finished.
Also, I think I need to redo the tats. The "Amputate Below" line has moved quite a bit.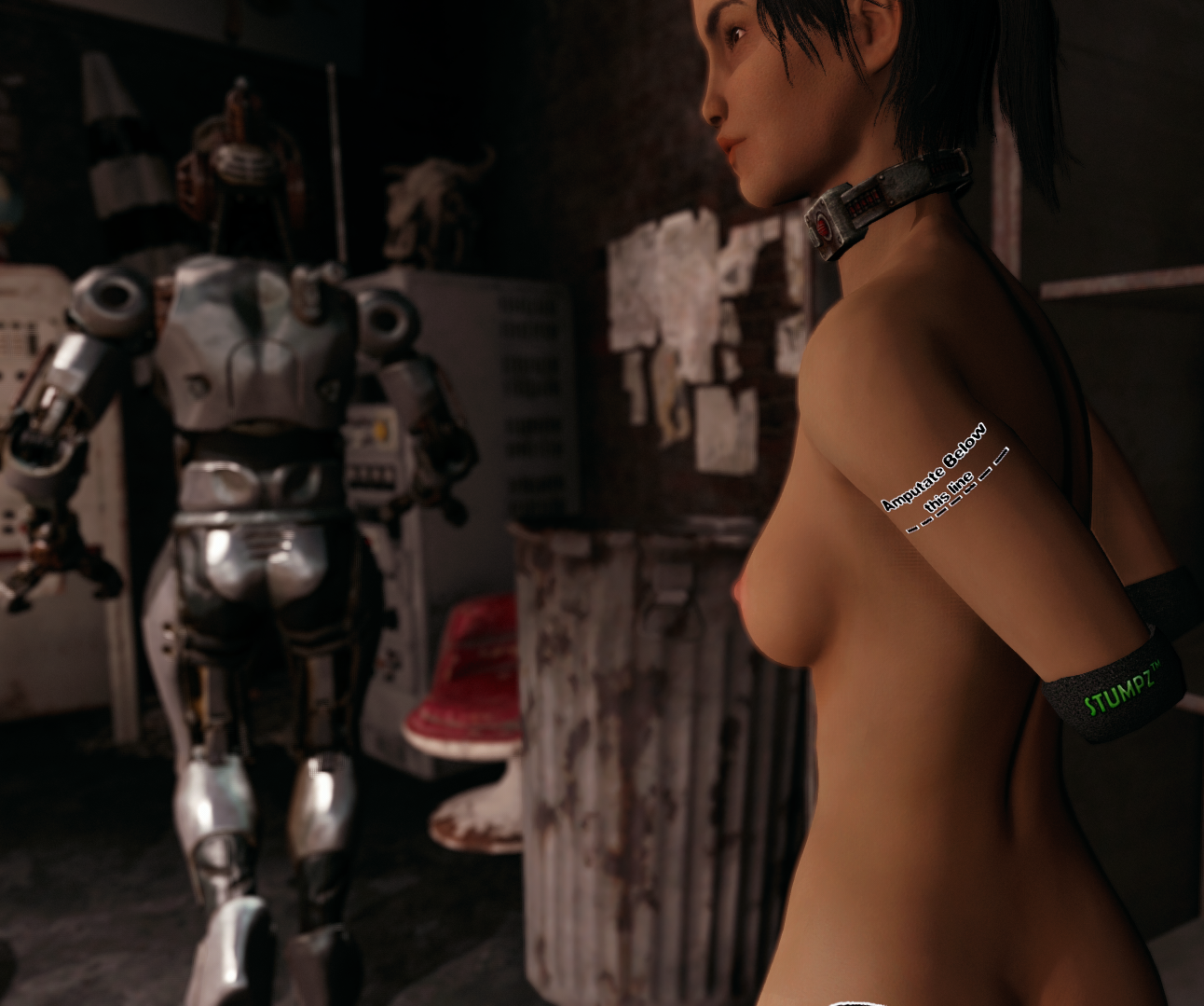 It's a bit of an improvement on the MK I model. Although the MK I did have bigger boobs. Not that that's particularly relevant, of course...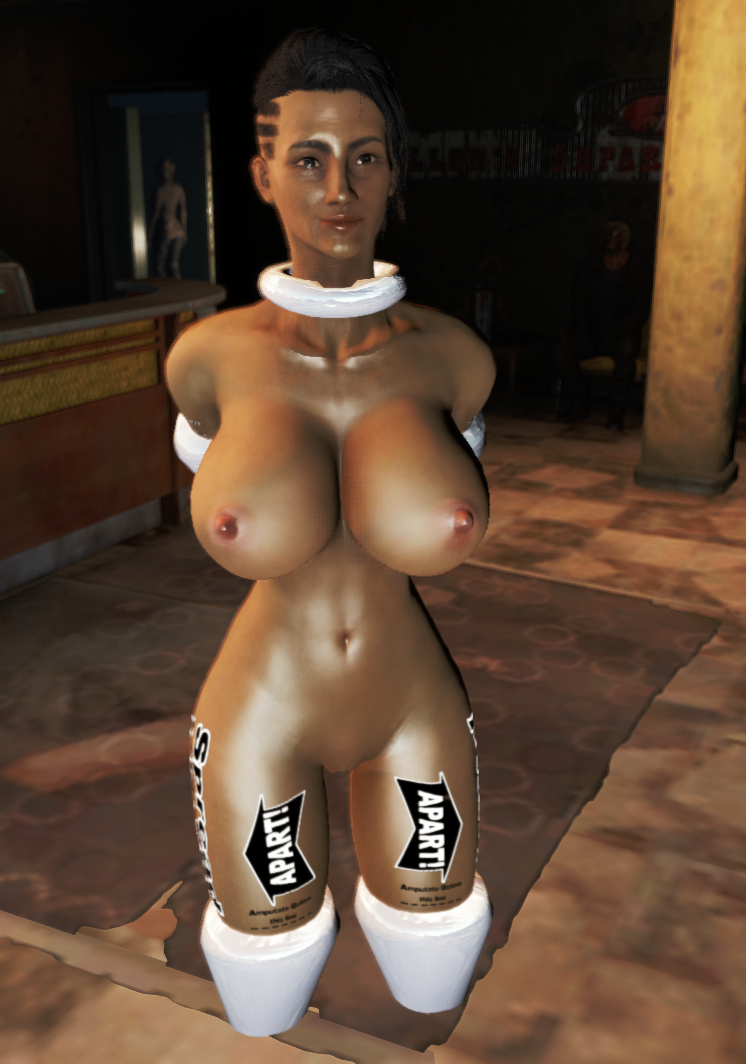 I find myself looking forward to the day when I can equip my donkeys with Stumpz, a Skyhook and and an Empty Head as standard. The trouble is, something is messed up with the Head. I don't know if it's because there are animation bones in the face, or if it's the geometry of the brainpan, but if I save a game with someone wearing it, it's pretty ,uch a guaranteed crash when I try and load again.
I also have this weird idea about making the Stunmpz non-playable. Idea being, you make a machine at a settlement with a closed compartment, big enough to hold a slave. You order the slave in, the door closes, lights flash and steam is emitted. When the door opens, the slave comes out with Stumps and a hook. Only because they're non-playable, that means the transformation really is permanent.
I also imagine what it would be like if the player used the machine on themselves. I imagine them talking to Sturges:
Player: "Hey, Sturges! I'm sick of these Stumpz. I want my arms and legs back!"
Sturges: Ah kin fix most things with duct tape, but this might be a bit beyond me. Have you tried talking to the Institute? Maybe they could craft Synth limbs on>"
Player: "Sturges, we nuked the Institute, remember?"
Sturges: Oh, yeah. Well how about the Brotherhood. They had that lady proctor seemed to manage OK without legs.
Player: They're not talking to me. Something about me blowing up their blimp, I think.
Sturges: Well how about that Tinker Tom? I hear he's got a knack for reverse engineering Institute tech
Player: That's not going to work. I smacked Drummer Boy and things kind of ... escalated.
Sturges: Well, I guess you're just shit out of luck then.
Player: Nooooooooooooo!
I know, I know. I'd never hear the end of it.

Later, all!