About This File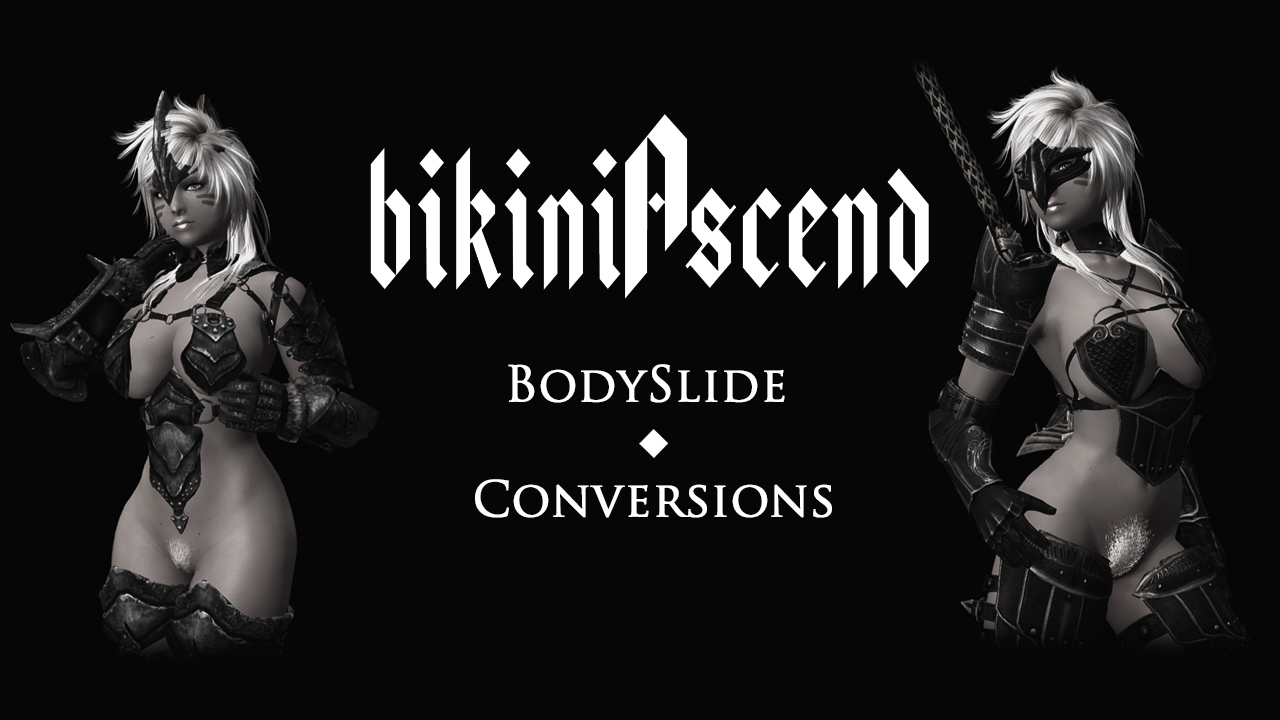 ---------About---------
At last! Up for your downloading pleasure is a conversion the exceptionally made Bikini Ascend armors by my good pal NiseTanaka. This download contains ONLY just the Bodyslide files, you will need the original mod first and the Bodyslide program second. The download is already NMM ready for ease of installation.
UUNP Conversion can be found HERE on the LL or HERE. 
BIG UPS to  ThisTimeIBeAGoodGirlSir for providing a UUNP conversion. THANK YOU!!!
---------Requirements---------
HDT
Bikini Ascend by Nisetanaka
---------Credits---------
Nisetanaka for always being awesome.
Halofarm for giving Nise-kun a new home for his mods, and for always being awesome too.
Caliente for CBBE and Bodyslide
---------To Do Next---------
???
--------- Permissions---------
Please seek out NiseTanaka on what you can and cannot do with his mod.
DO NOT EVER UPLOAD TO NEXUS.
EVER.
---------
Like the conversion? Then pay me tribute ha ha ha!
How you ask? Why not post a screenie of your char in the outfits I've converted, MINUS and thongs or underwear of course lol.  It'll mean more to me than some silly like button.
...and remember guys and gals, KEEP IT BOTTOMLESS!
---
What's New in Version
1.0.2
Released
-Fixed a potential clipping issue for Elven Bikini Top 3 (CBBE ver only).
-Fixed a potential clipping issue for Elven Bikini Leggings (CBBE ver only).