About This File
Animations for Wicked Whims by TURBODRIVER
BUG FIX!
Just a quick note to say the updated file contains all the original animations, and does not contain anything new. I just fixed the XML file so all my animations appear properly in the game once more.
If you come across any problems, please let me know.
That's a Wrap
Well, there we go folks, I present the last Wicked Whims animation from me.  It's been an absolute pleasure and privilege to animate for you. I wish you all the best, and just want to say thank you one last time for the all the wonderful comments and messages you've sent my way.
Our last animation is for double beds and as always its under the teasing category.
And come and check Tumblr, for any future animations.
Enjoy and Happy simming!
An Announcement for everyone
After the current animation is complete I will not be uploading any more content for the Wicked Whims mod.
This is not because of any negative actions of the community on LoversLab, nor is it due to any disagreement with any of the animators or Turbodriver (the creator of the mod). I have been utterly spoilt by the support and responses of all parties.
You have been a pleasure and a joy to create for.
This is entirely my own decision.
I want to create animations that I can share with the entire Sims community, and I want to help people animate through the silly little tutorials I write (or narrate). I want to animate actions with parents hugging their kids, or an older brother playing tag with his younger sibling, or even two people talking on a sofa whilst drinking coffee (<-- this was a request sent to me about a month ago and it is such a mundane, wonderful little thing it immediately seized my interest and has refused to let go).
I cannot have a presence in both sides of the modding community, the adult and domestic, not when it comes to animating children.
I will continue to animate for the Sims. I will not take down my animations that do exist on this forum, and for at least the next few months I will maintain them should any major changes to the WickedWhims mod break their functionality. I will also upload the current animation as one last update.
Any new animations I make after this I will upload to Mod The Sims, and until I can figure out how to add new custom interactions to Sims 4 from which to run them independently, I will be creating them as Andrew's Pose Player files.
I will continue to make tutorials on animation, they will be uploaded on Tumblr and my YouTube channel for everyone to access. Sharing what I've learnt is such an important part of all this for me, and its a part that I genuinely enjoy.
This will upset people, I expect some will find my actions unnecessary, extreme, and unfortunately I expect some people will get quite angry about this.
If you see any comments that you believe are negative, hurtful or unnecessary, please do not take it upon yourself to deal with them. I do not want anyone to take up any chivalry or responses on my behalf.
Criticism, if delivered with objectivity and reason, is a healthy part of debate.
If anything comes up that is said with the sole purpose of being hurtful, then and only then will I remove it.
There will likely be much divided opinion here, but I hope that everyone will accept this decision.
I know from all the messages people have sent to me that this sort of animation, featuring tenderness, romance, foreplay and affection, is being called out for, and many of you want more animations of this nature.
So make them.
I mean that genuinely. I started, with absolutely no animation skills what so ever, four months ago. It is so possible to make your own animations. It isn't easy, and it would be wrong of me to give that impression, but it is possible for a complete novice to produce animations. Since I uploaded my first animations my download page has been viewed over 120,000 times. People want this sort of content. So give them this sort of content. Start making your own animations. And if you don't know where or how to start just ask.
If you have questions about any of this, please do ask. I will respond.
I am constantly and consistently amazed, astounded and humbled by the responses to my animations. I cannot express the sentiment with the eloquence the it deserves, but Thank You.
 
I wish Turbodriver and the other animators all the best,
and I want to say once more Thank You to everyone.
Mia
Current Animations:
Sofa Kiss Stage 1 (Tease, FxF, MxF and MxM) (works best with automatic stage progression option turned on)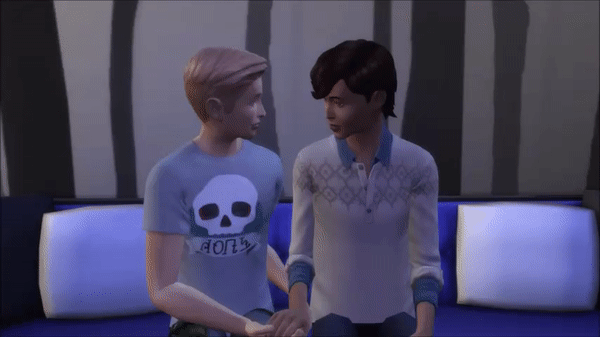 Sofa Kiss Stage 2 (Tease, FxF, MxF and MxM)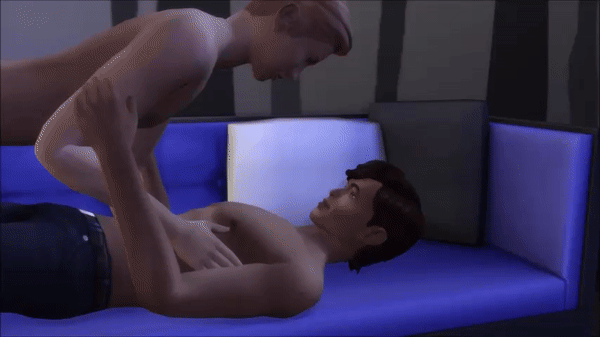 Floor Suprise Kiss W.I.P (Tease, FxF, MxF and MxM)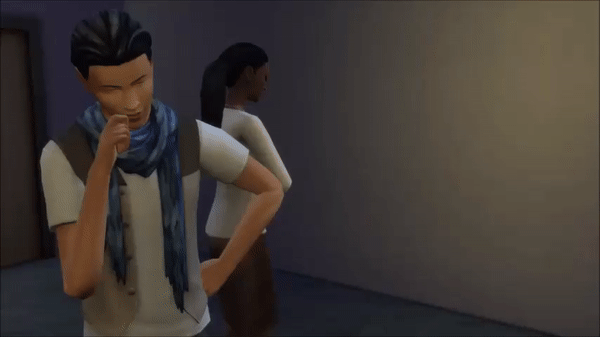 Floor Kiss (Tease, FxF, MxF and MxM)
Double Bed Kiss (Tease, FxF, MxF and MxM)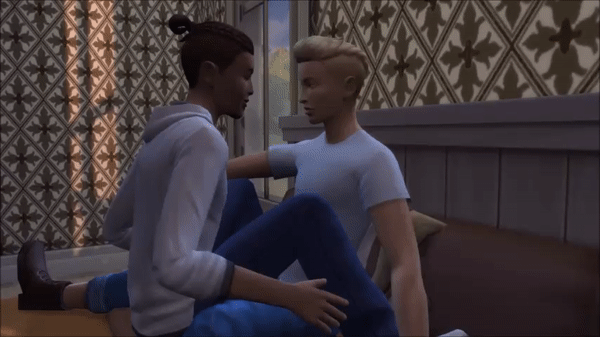 Double Bed Embrace and Kiss (Tease, FxF, MxF and MxM)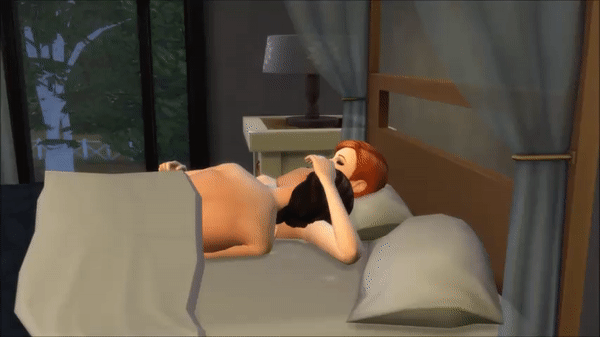 ---
What's New in Version
1.0.5
Released
1.0.5
Fixed animations to work with new structure of the Wicked Whims Mod. All animations should be working again now.
1.0.4
New animation- DOUBLE BED, TEASING, Embrace and Kiss
1.0.3
New animations- DOUBLE BED, TEASING, Kiss (two seperate animation files for male and female rigs, dependent on the gender of the initiator)
      FLOOR, TEASING, Standing Kiss 2 (Old animation I originally did for pose player but I thought I might as well add it in for a bonus)
1.0.2
New animation- FLOOR, TEASING, Standing Kiss 1
Also
General bug fixes and naming issue clean up
1.0.1
Fixed an XML file issue
Progression should now work fine on the sofa kiss file
Stage 2 for sofa kiss should be visable under Teasing catergory on three seater sofa