About This File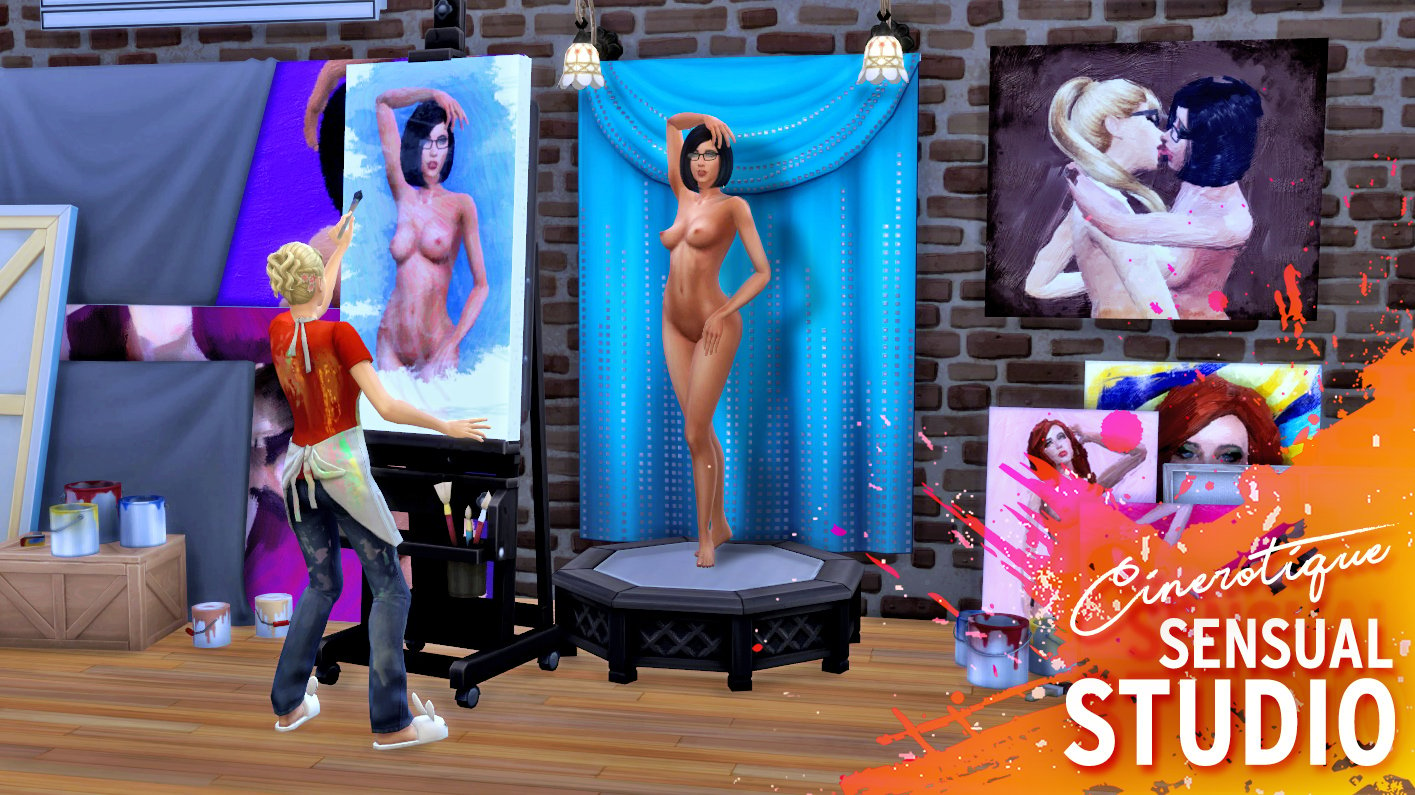 MOD DESCRIPTION
Tired of your sims painting the same old things?... It's time to spice things up!
Welcome to the CinErotique's Sensual Studio! Featuring custom made original erotic paintings for your sims to paint. ❤️
(All paintings are Exclusive Original Content that cannot be found anywhere else, and includes sims models for maximum lore-friendly immersion)
PATCH COMPATIBILITY
✅ The mod is tested, and is compatible with TS4 game version 1.93.146.1020 or later. (2022-NOV-23)
LATEST NOTABLE UPDATES
2022-NOV-24 ~ Sensual Studio Mod Framework v1.0 was updated (see changelog for details)
2022-NOV-23 ~ 5 NEW Art Packs available for download
PUBLIC UPDATE HISTORY:
-Additional Notes:- 
★ I publish new content regularly, so if you don't wanna miss out, consider giving this mod a follow.
★ This mod is uploaded and maintained exclusively only on LoversLab & Patreon!
✘ I take no responsibility and/or provide tech support for any Unofficial / Third Party Site Mirrored releases!

MOD FEATURES
Custom Erotic Paintings:

 

Your sims can paint all sorts of naughty stuff through the new "Erotic Painting" category added to the ingame Easel and Sketchpad.

Custom Books and Magazines:

 

Your sims can level up their painting skills while reading these, and maybe even get inspired to paint a unique hidden Masterpiece

Custom Objects:

 

Various new objects to spice up your kinky art studio and help your sim work faster and better.

Third Party Frame Support:

 

All finished artworks are using the default ingame canvas sizes, so they're all compatible with third party framing mods.
Check out the online manual for details.
Apart from the English default, localization is also available for the following languages:
🇩🇪 German translation by Jorak84
🇵🇱 Polish translation by Astercholik
🇪🇸 Spanish translation by JO4K
Please note that these third party translations are not made/maintained by me, I only link to them.
If you'd like to make your own translation for this mod, please check out this forum topic for details and resources.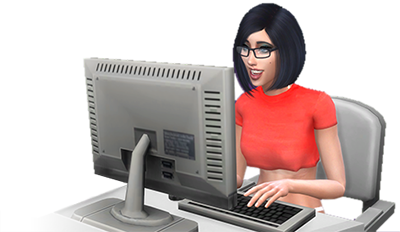 INSTALLING THE MOD
For the mod to work, you have to Download and Install the Sensual Studio Mod Framework first.
-IMPORTANT:- When updating the MOD FILES to a newer version, always overwrite older files when prompted to.
Download the latest mod framework from the top of the 

#

DOWNLOAD THIS FILE

#

 

section.
Unzip it

 

with

 

7zip

 

or other compatible zip/rar software.
Copy

 

the whole

 

"CinErotique Sensual Studio" folder AS IT IS straight into your Sims4 "Mods" folder.
THIS IS VERY IMPORTANT,

 

as the

 

PECO_MOD_Sensual_Studio.ts4script

 file can not be more than

 

one

 

folder

 

deep

 

within the Mods folder!
Move

 

any

 

ARTSPACK package files

 

you might already have

 

into the "CinErotique Sensual Studio/ART_PACKS" folder.
Make sure you've

 

enabled

 

both

 

"Content and Mods"

 

and

 

"Script Mods"

 

in the game's Game Options > Other settings.
The core framework installation is now done, so let's move onto the

 

"ART PACKS" section

 

and download some actual paintings...
THE 32-BIT 'LEGACY EDITION' OF TS4 IS NOT SUPPORTED BY THIS MOD.

ART PACKS
You can download and install as many or as few packs as you like!

 

there's

 

no limit! The mod automatically recognizes installed content.
You can

 

download the individual ARTSPACK package files

 

from the

 

#

DOWNLOAD THIS FILE

#

 

section.
If you want to mass download all files, please refer to this

 

forum post for details.
Don't forget to unzip the downloaded files

 

with

 

7zip

 

before you

 

copy them over to "CinErotique Sensual Studio/ART_PACKS" folder

 

within your Sims 4 Mods folder.
All public ARTSPACK package files available here on LoversLab contains 8 high-resolution paintings, but if you feel like upgrading, please consider subscribing to my -PATREON-, where you can access the full version of each ARTPACKS, containing 2 additional Exclusive Paintings for each pack.
AVAILABLE ART PACKS (Click on the titles for preview)

Feedback is always appreciated!
If you liked this mod, found a bug or in general have something to say,
you can leave a comment in the mod's official forum thread.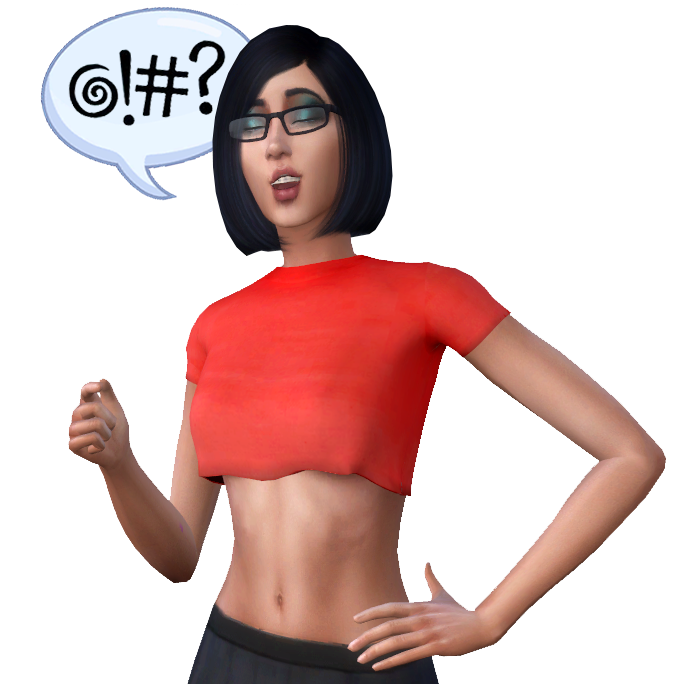 FREQUENTLY ASKED QUESTIONS:
Q: Does this mod works with XY painting replacers
A:

This mod is totally independent, it does not replace or override anything, so yes, it should be compatible with ANY and ALL other painting mods.

Q: Is it possible to add my own paintings to this mod.
A:

No. All content for this mod is made and/or curated by me to ensure maximum quality and compatibility, so custom user additions are not supported.
POSSIBLE CONFLICTS WITH OTHER MODS:
This mod should work without any issues alongside other painting related mods / replacers.
ACKNOWLEDGEMENTS:
Big thanks to TurboDriver for helping me with the scripting.
USAGE TERMS:
★ For personal use only.
✘ DO NOT re-distribute this mod or any parts of it on LoversLab or other 3rd party sites.
✘ DO NOT include this mod in bundles. Just link to this site please.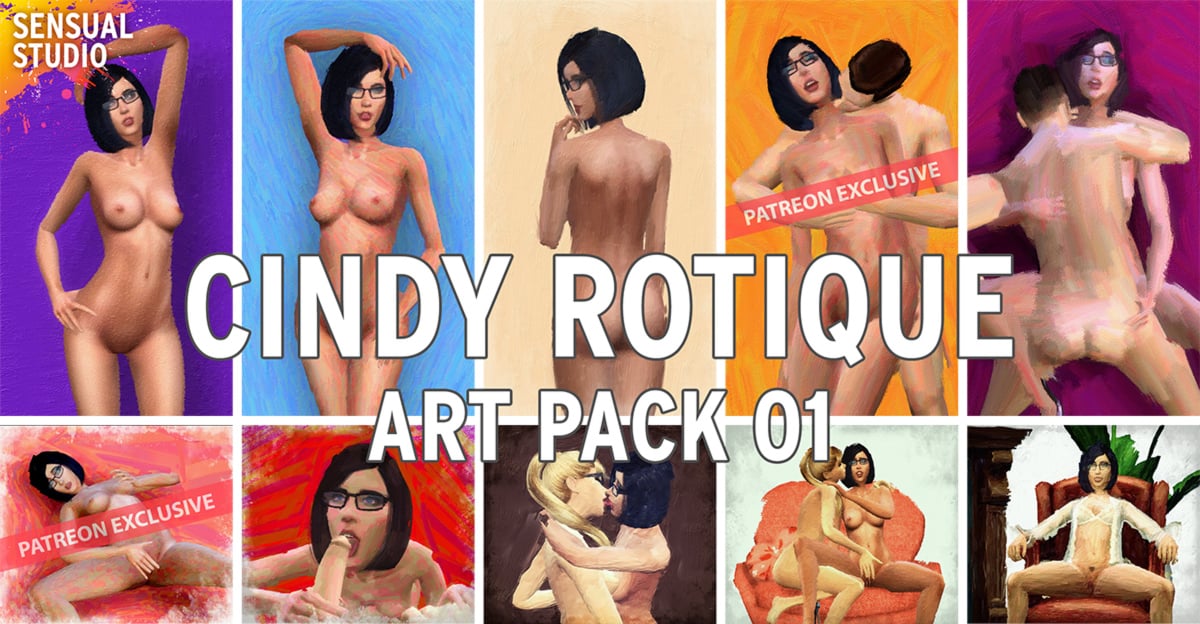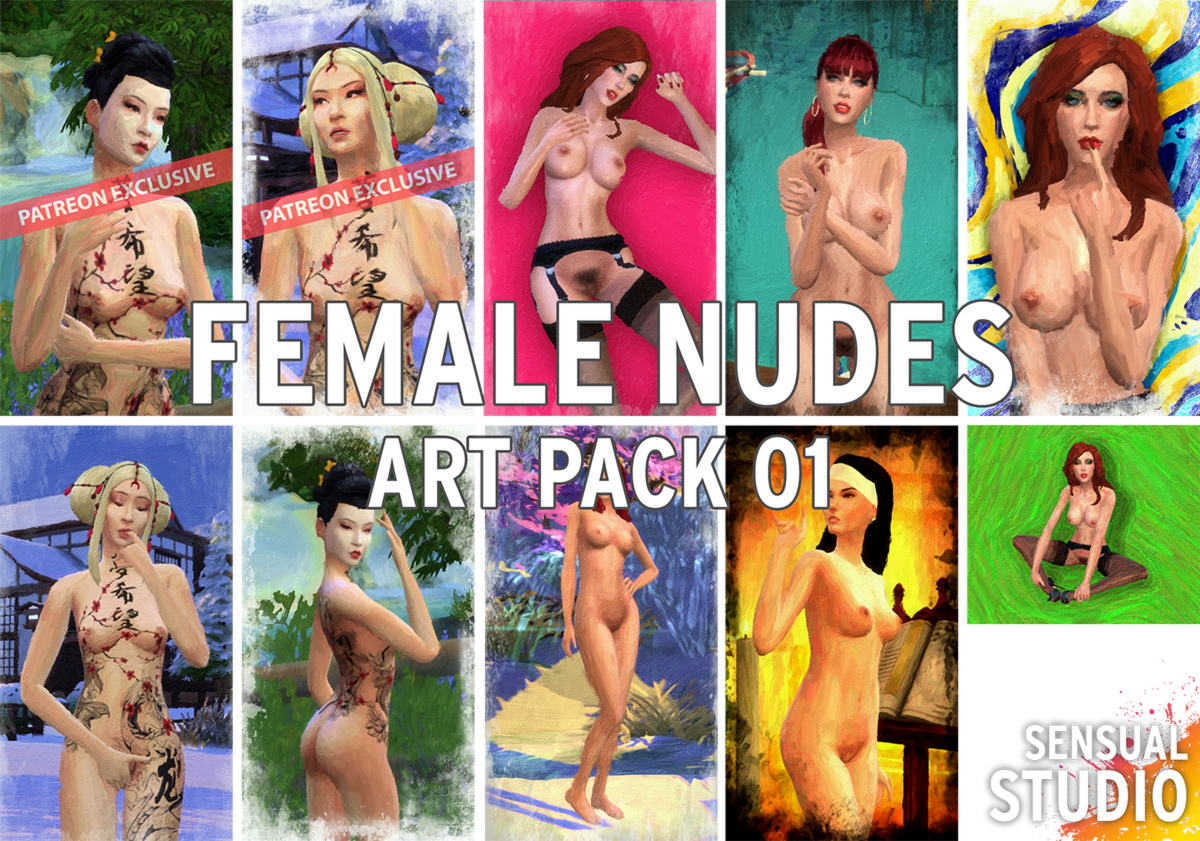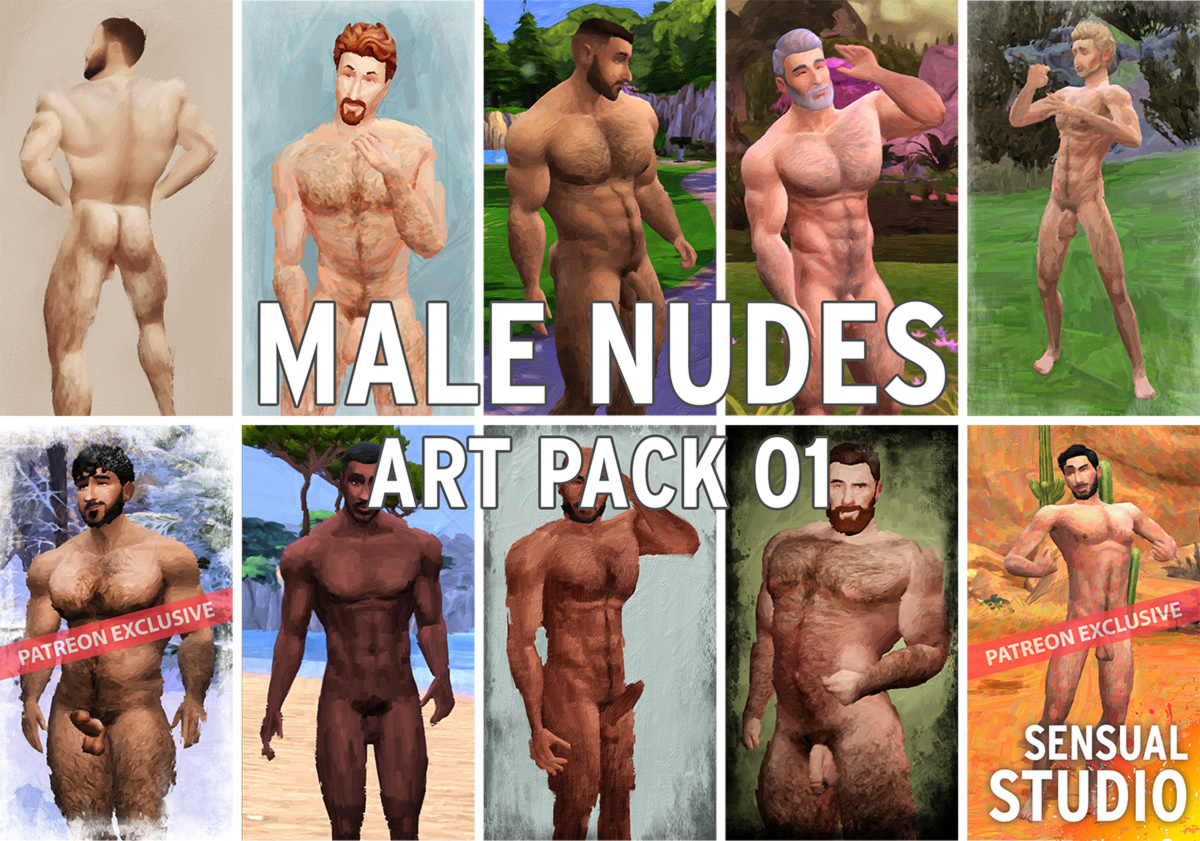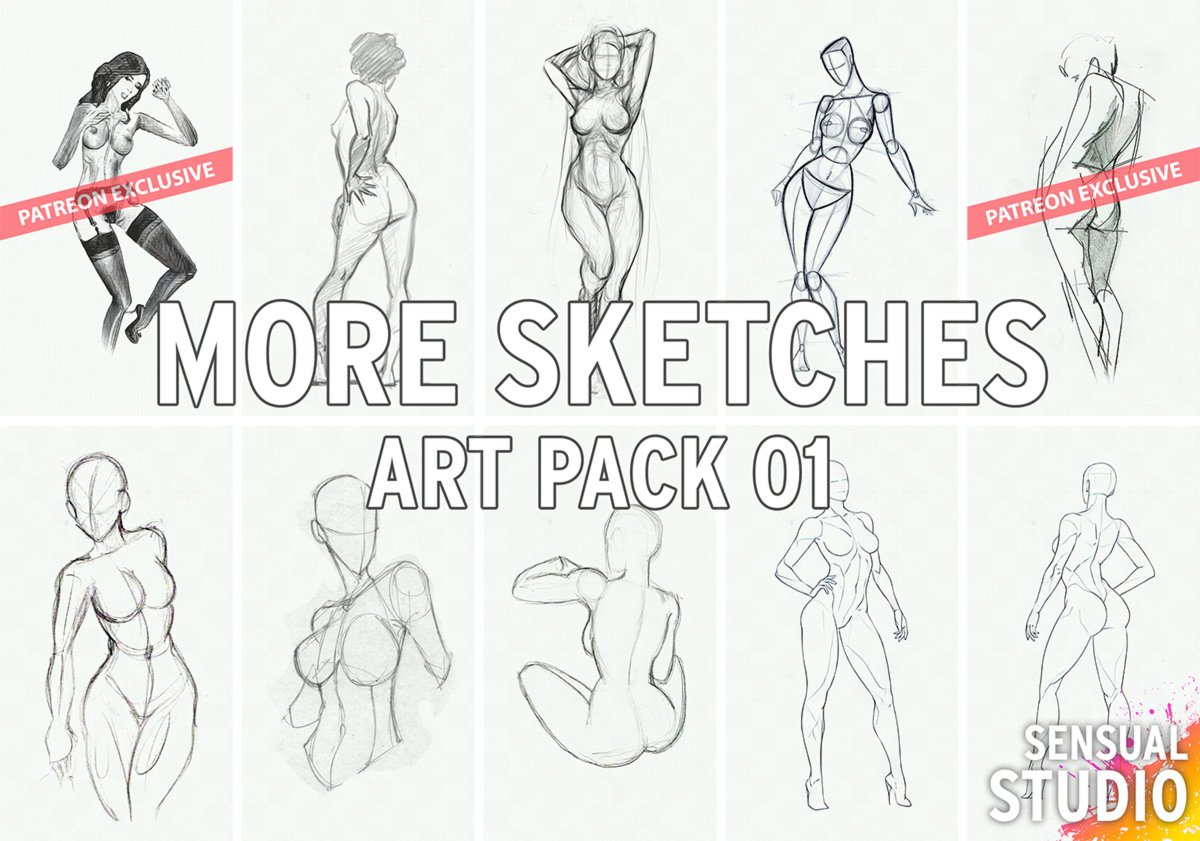 -
Edited by PECO_CinErotique
Added polish and german translation links + localization modding resources
---
What's New in Version
1.0 (2022-NOV-24)
See changelog
Released
MOD UPDATED TO v1.0 (2022-NOV-24):
Fixed a small mistake with the two autonomy modifying packages in the "EXTRAS" folder.
If you didn't unpack and use those in the first place, then you don't need to update anything.
Files affected by this update within the !Sensual_Studio_Mod_Framework_[v1.0]_(2022-NOV-24).zip are
EXTRAS / PECO_ADDITIONAL_MOD_enable_autonomous_ero_painting.package
EXTRAS / PECO_ADDITIONAL_MOD_force_autonomous_ero_painting.package