About This File
TeraElinRace Remastered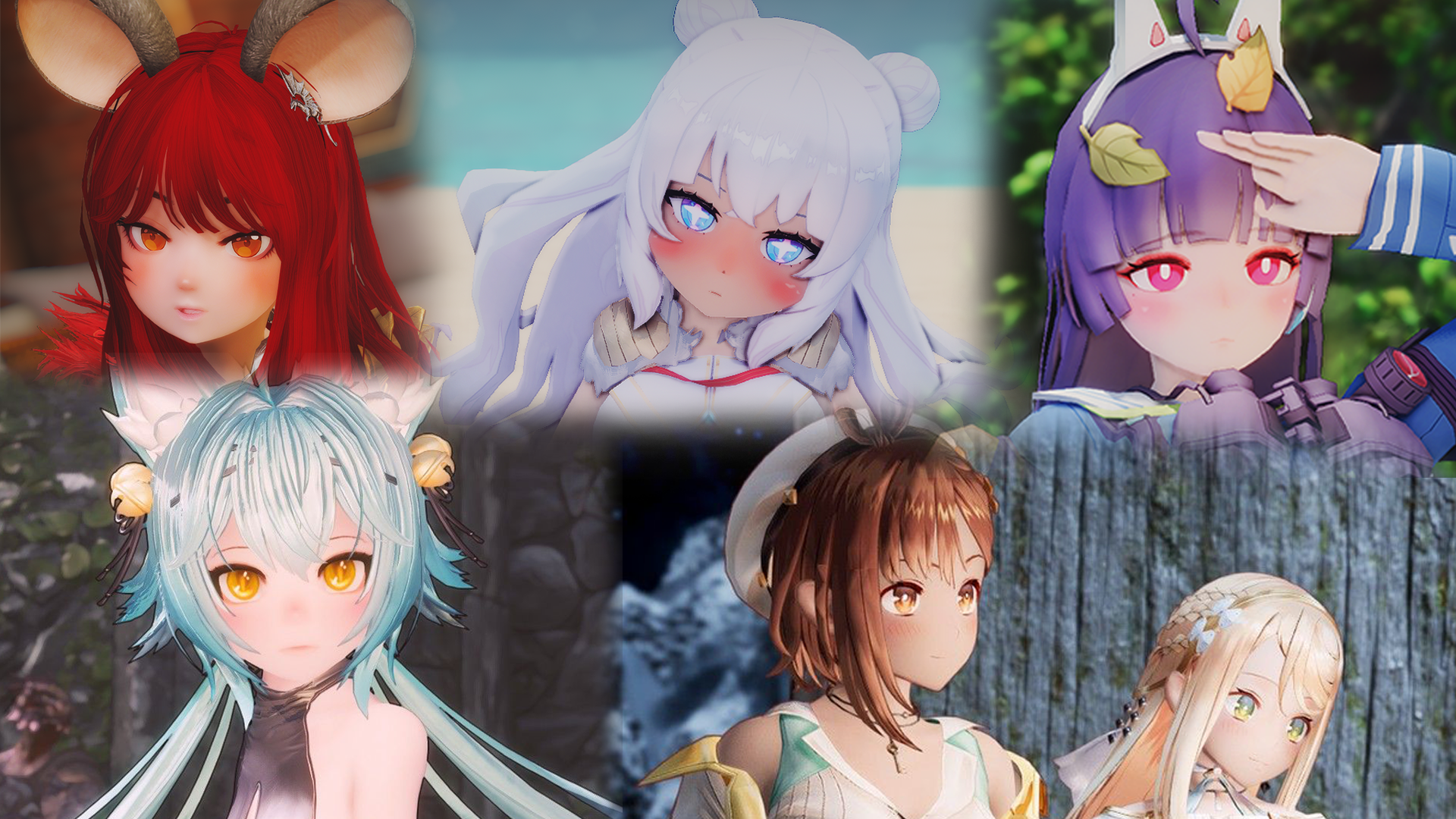 This mod is based on TeraElinRace2 by PsychoMachina
But remastered with add and enhanced many customizable features
and enhanced emotion & other features
These screenshots are just example and screenshot of a user who used this mod very well
so their preset and textures are not provided in this mod
if you want to get her, you have to use Google search
PLEASE NEVER BOTHER THEM TO GET PRESET YOU LIKE!!
Or you can meet a more beautiful her with your hands and the customizable feature of this race!
So... How is it different?
There are a lot of change log so written in spoiler
For more info and change log, open the spoiler below
1. Improved Meshes
2. Improved customizable
3. Anime Features
4. Extra features
And many changes
I don't remember the entire change log
Race stats & Powors
Smithing +5
Sneak +10
Alchemy +5
Speech +10
Enchanting +5
Horizon Run
When out of combat, increases movement speed by 20%(Male) or 30%(Female)
Botanist
Twice ingredients are gathered from plants
Friendly Current
Increase swimming speed by 50%
Soothing Presence
Creatures and people up to level 200 big range of nearby won't fight for 60 seconds
Requirements
For SE/AE user : Address Library for SKSE Plugins
For VR user : VR Address Library for SKSEVR
RaceCompatibility for Skyrim Special Edition
Enhanced Character Edit or RaceMenu
For SE user : HDT-SMP 
For SE/AE/VR user : FSMP - Faster HDT-SMP 
(SE user, install only one of HDT-SMP or FSMP)
For SE/AE user : SSE Engine Fixes
For VR user : Engine Fixes VR
Half Requirements
 CBPC (if you chosen CBPC ears or CBPC tail, install this!)
Installation
Install with mod manager such as MO2, vortex
 
Follow the instructions of installer
ESP load order is after RaceCompatibility other stuff is no matter
And avoid overwritten by other mods as possible
How to make her beautiful easily?
1.Find RacialTrait Category(ECE) or Head Category(RaceMenu)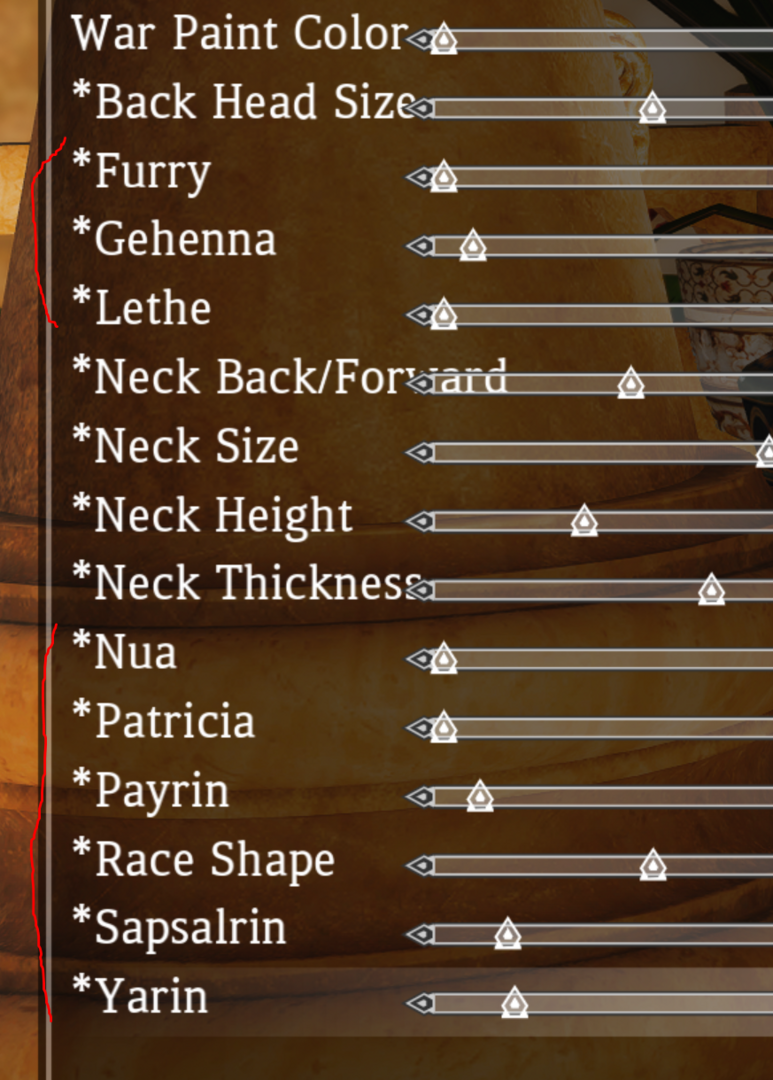 2. Find these sliders and use it!
with these sliders you can get a handy base pretty face
3. Find Complaxion slider and Choose the skin that you like
4. Adjust other sliders to get the face you like
then, it depends on your will

How to disable Emotion icon, eyes / wisker?
1. Find ETC category(ECE) or Extra category(RaceMenu)
2. Set disable slider to 1 (You can adjust more but recommended 1)
To enable these, set disable slider to 0
How to Change the Animal ears&tails/Eyelashes?
1. Find ElinFeature slider on Hair category
2. Adjust that slider!
With that one slider, you can change the animal ears and tail and eyelashes
Future Plan
Add more eye colors
Remake ears animation to SKSE Plugin
Support ears and tail animation
Link ears and tail animation with emotion
Support NPCs ears and tail animation
Add more CBBE Body texture option
Solve the furry skin neck seam issue
Improve male elin
For UNP Furry skin, i doesn't have time to hang on to UNP skin, sorry!


Credits
Thanks to PsychoMachina for original elin race 2
Thanks to Hello Santa for SG Brows texture
Thanks to 히로신 for nice support/nice resources/nice screenshots/nice ideas
Thanks to 청1 for nice male elin resources/nice followers/nice furry resources
Thanks to ap05 for many feedbacks/nice ideas/nice screenshots/nice face shape for Nua slider
Thanks to 삽살띠 for nice male elin base/nice face shape for Sapsalrin slider/nice face texture resources
Thanks to 라이잘린슈타우트 for nice followers/nice face shape for Patricia slider
Thanks to 나고야 for nice face shape for Yarin
Thanks to ㅇㅇ/36718954 for nice face shape for Gehenna slider
Thanks to 와와와와왕 for nice furry resources
Thanks to Stella_Unicorn for nice cat's wisker resource/nice screenshots
Thanks to 짭산 for nice screenshots/nice face texture resources
Thanks to MataB for nice feedbacks
Thanks to Cecilia for nice support
Thanks to Argos for chinese translate
And thanks to those who helped me who i don't remember in tullius channel community
Without them, i wouldn't have the will to complete TeraElinRace Remastered v1.0.0
Edited by Acro748
---
What's New in Version
1.1.2
Released
 - Fixed the Vampire lord and Werewolf skin issue in vanilla
 - Fixed VR CTD issues
   Some functions that cause problems in VR have been temporarily turned off in VR environments
 - Fixed the elin skin reset hotkey works even not elin
 - Support string files for easier multilingual support
previous change log
What's New in Version 1.0.1
- Fixed that TextureController is not work when save load
- Add the missing update that improved brows facial expression morph
hotfix - mega link fix
What's New in Version
1.0.2
Released July 26
- Fixed BigEyes Morph option
- Fixed CTD issue on ECE due to wisker
- Fixed the head part of custom races except for elin including the ygnord was not displayed properly
- Fixed address for game loop function in VR version
- Add chinese translate file (Thanks to Argos and Cecilia)
- Add an option to display vanilla head parts other than hair on elin race
You can look at and set the ExceptionHeadParts option on SKSE/Plugins/MusTeraElinRaceController.yaml
- Add an option to vanilla scale(x1.0) and adjust the ability depend on scale change
+++(26/07/22) hotfix
 - Fixed the black face issue of some Elin npc
What's New in Version
1.1.0
Released Sunday at 09:45 PM
Facial expression emotion effects are big improved
- Emotion effects (eyes/icons) don't come out of the head anymore and transparent and disappear and appear by facial expressions
- Detects facial expressions and automatically creates overlays on the head so some of emotion effects will be natural
- Change some emotion textures (Thanks to ap05)
- You can turn off elin npcs and player emotion effects in the SKSE\Plugins\MusTeraElinRaceController.yaml file
Improved compatiblility for vampire / vampire lord mod
- added compatible patch for vampire mod  : Sacrosanct 
Better Vampires and Sacrilege cannot be patched by SKSE plugin
so please select the option in RaceCompatibility for Skyrim Special Edition for that mod
- added compatible patch for vampire lord mod : Humanoid Vampire Lords / No More Ugly Vampire Lord 2 Revamped / No More Ugly Vampire Lord
SKSE plugin automatically patches these mods when detected
More customizable
- added 22 type of new eye colors
- added new one complexion face texture (Thanks to ap05)
- added new sliders
Back Head Lower Size
(only)Mouth Back/Forward
(only)Mouth Height
Bug fixes
- Fixed that not working with RaceCompatibility for Skyrim Special Edition
and fixed that didn't work vampire switch due to this
- Fixed that try to read esl even though esl does not exist on VR
- for case the texture controller doesn't work
now work twice when exit the racesexmenu
added a refresh key (L Shift or R Shift + Back space)
- Fixed strange shadows of normal version eyes of male elin
- Fixed the expandability of the texture controller
- Improved eyes morph so clipings by eye mesh have been reduced
- Fixed neck seam issue in anime textures
hotfix - (14/08/22) Fixed ECE issue
What's New in Version
1.1.1
Released August 19
Improved
- Vanilla scale options have been integrated into skse plugin patches instead of esp
You can open the SKSE/Plugins/MusTeraElinRaceControllerExtraConfig.ini file and edit it
- When using humanoid vampire lord mod, elin race vampire lord patch only applies when player is vampire lord
Compatibility has been improved when spawn the vampire lord enemy or player race is not elin
bugfixes
- When using humanoid vampire lord mod, fixed the vampire lord female skeleton is not set properly
- When using humanoid vampire lord mod, fixed the vampire lord armor is not equip
- Fixed the face texture 9 missing on vampire elin
- Change to update head data when revert from Vampirelord and Werewolf to Elin race
- Fixed the ignore the EmotionEffectActiveThreshold value of config
- It seems to be not able to read the config file in VR so changed format and read method of config file
MusTeraElinRaceController.yaml -> MusTeraElinRaceController.ini
- For safely load forms from ESP in VR, changed method that read forms from ESP
- Fixed the incorrect reading of the ESL index
- added EmotionForceResetTime option to force update of emotion effects in SKSE/Plguins/MusTeraElinRaceController.ini