About This File
Some leather clothes I designed for my characters. Long and short chaps, boots (new corrected version), a cuff and a leather jacket.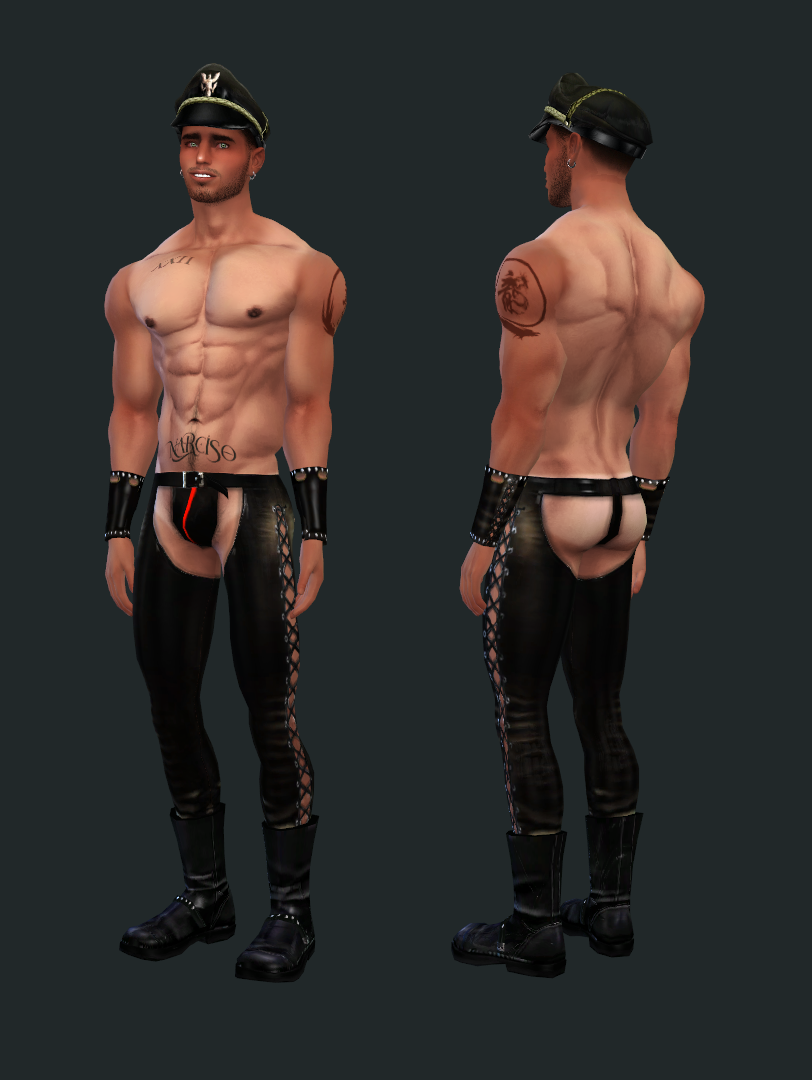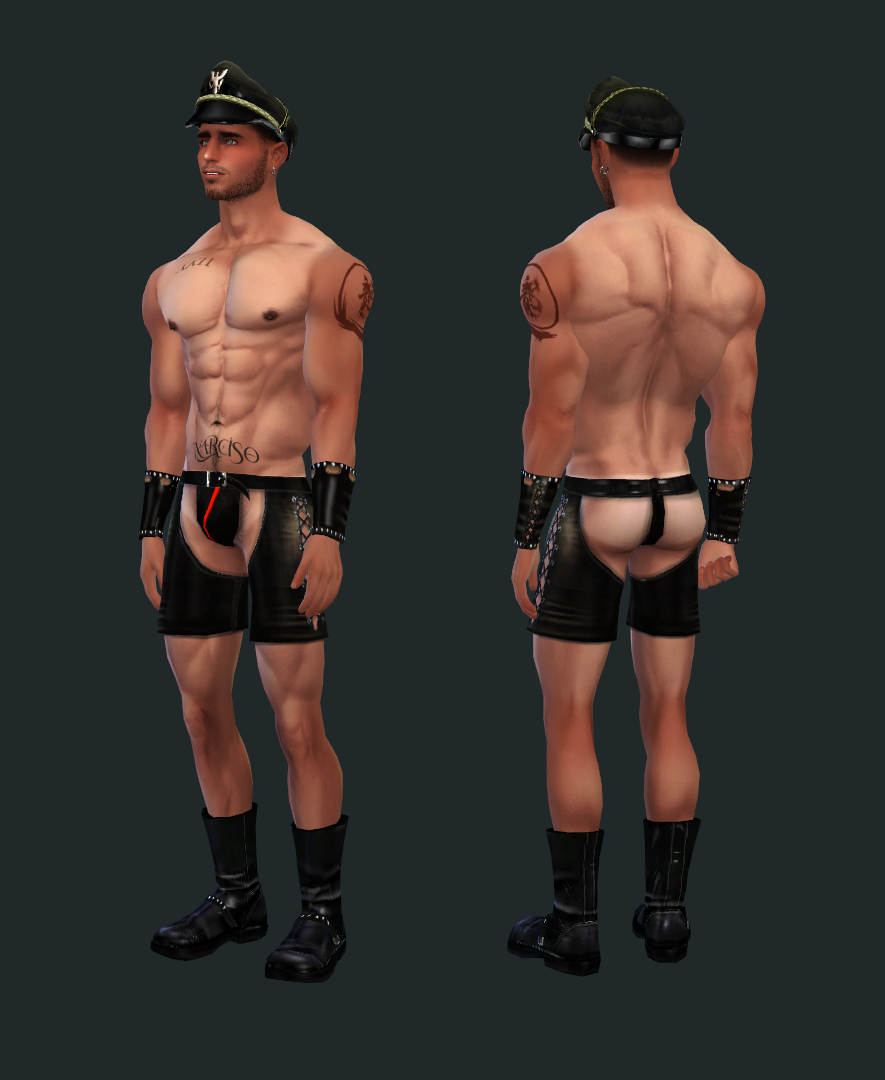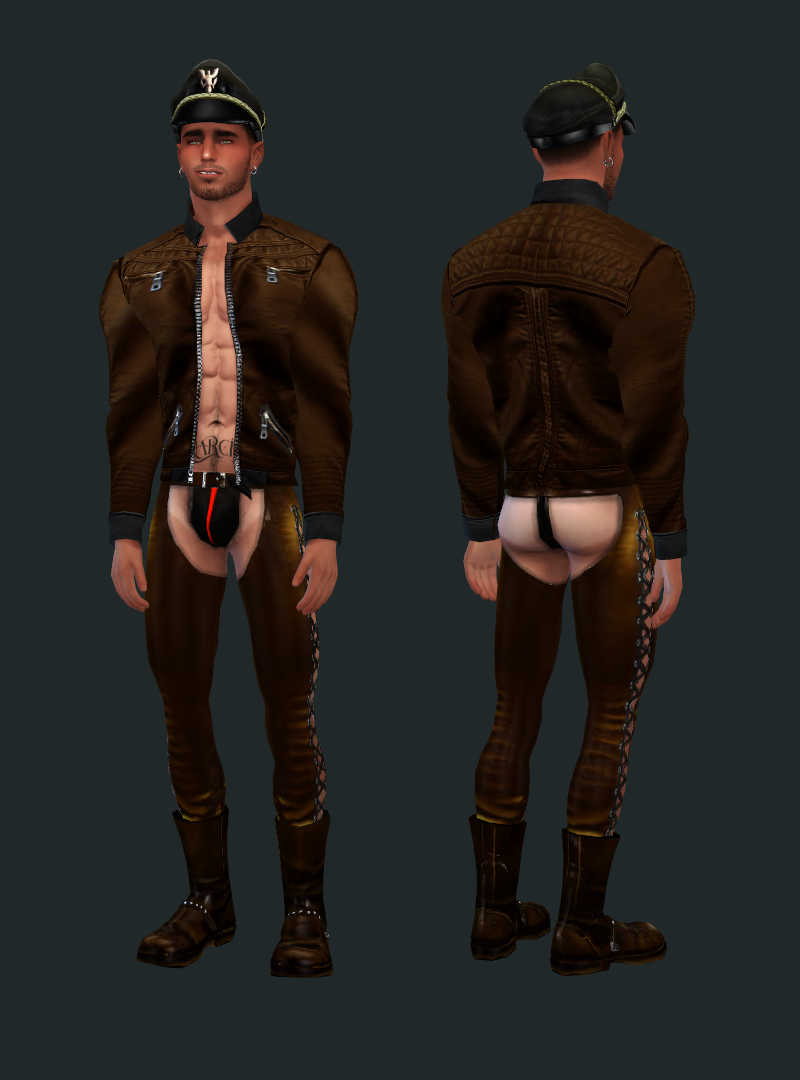 Version 1.1
Added leather chaps that reveal the penis.
They are found in accessories - socks.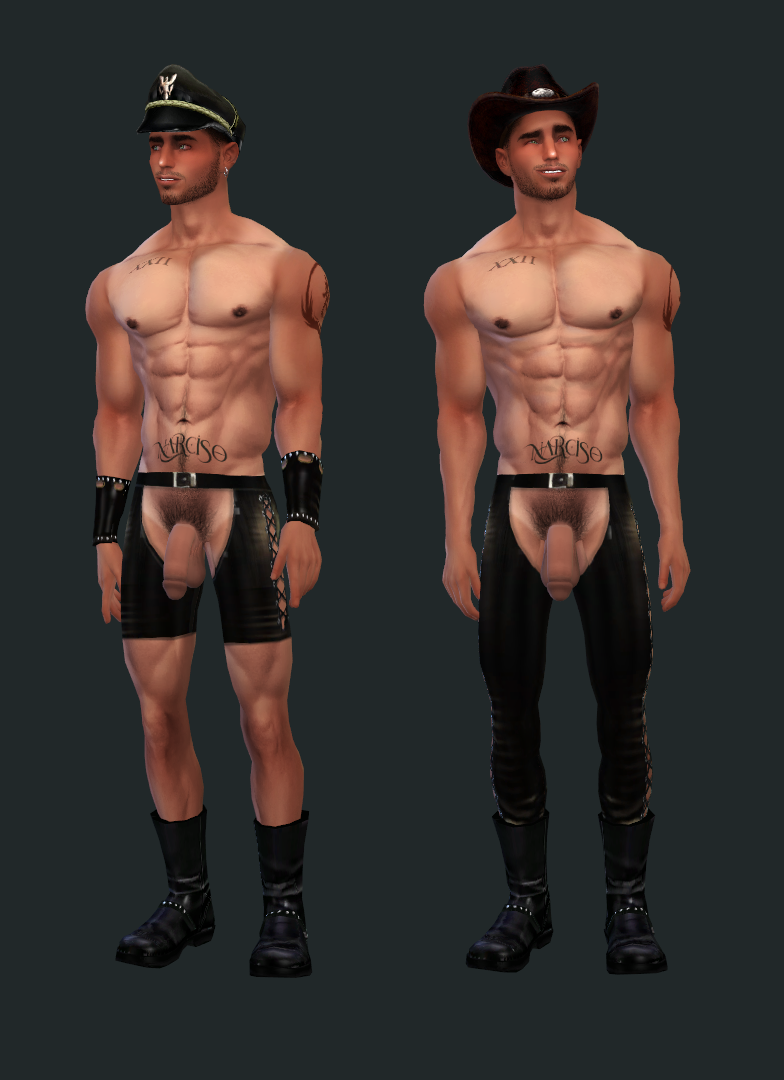 Version 1.2
Added "Sperm Bank" t-shirt, Top version and Accessories version (gloves).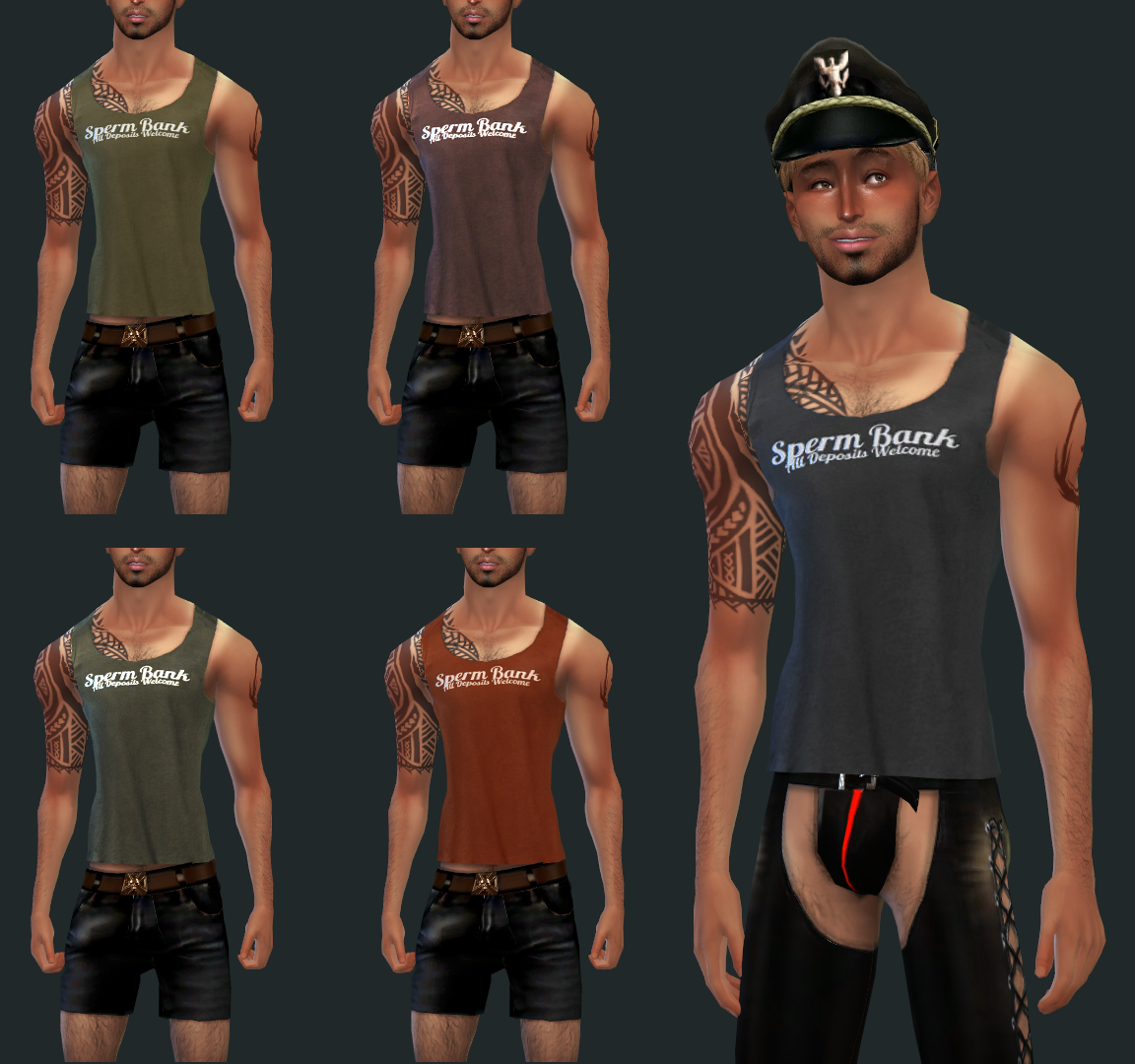 ---
What's New in Version
1.2
See changelog
Released
It has been pointed out to me that my leather chaps accessory create problems with  penises realgen. There is an overlap of meshes. This does not seem to happen with other types of penis, but I'm not sure.
I'm sorry, but I'm not able to solve the problem.