About This File
Just an edited XML I whipped up for DJ's and Bartenders to stay on the lot longer( 12 hours) >.<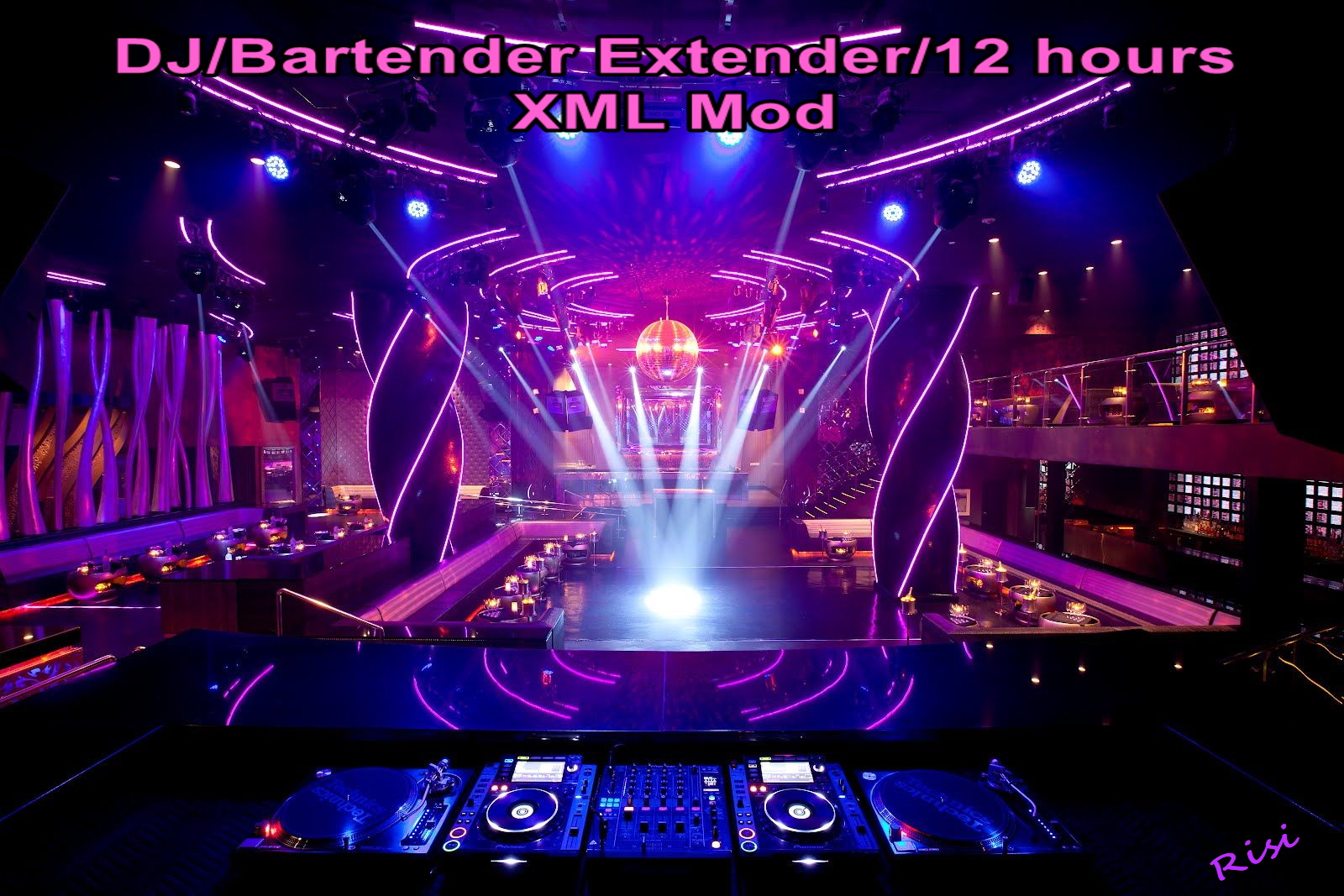 Getting frustrated that every time you throw a swinging party with ur favorite sims, the music goes off and everyone stops mid coitus wondering where the fuck the tunes went so they go to get the booze and wtf ..no bartender...Yeah, the DJ and the Bartender ran off together for a hot fuck I reckon getting all horned up working at the partayyyy seeing all that naked flesh and sweaty humping bodies  ahaha lol...Welp, here you go
I was getting fed up of throwing parties and the damn DJ and Bartender only stay like 3-5 hours or what not and having to keep hiring every time they left...so since I have Kawaii Stacie's Events Mod which allows to have overnighters and all sorts of parties without it having to be a goaled event I decided to figure it out and do it myself since there was only 1 of these out there and it is very old and needs updating.
Only for residential. I repeat...
 It may work on community lots but it will NOT work in your WW Clubs...So be warned!! Something screwy that makes NPC DJ's leave the strip club and become replaced by another DJ Npc, not sure if that is meant to be part of the WW Strip club code or not.
You can try and hire a DJ but bartenders are blocked by default with WW Strip Club features so do not mess with hiring Bartenders..period!. Just use it on ur residential lots or community lots..just please don't use it in ur stripper clubs..ok? Cause I don't want anyone coming crying that their game got borked lol😑
Tested in my own game. Just click on your home bar or dj booth to hire a sim. Will work on request specific sim and DJ Headliner. But I suggest you level their skill when they get to the lot. If their are any problems let me know. No reason it should not work in ur game because I have too many mods in my game and it works just fine ...unless you have some kind of other Bar and DJ mods in ur game that over ride these game files:
 S4_FBC3AEEB_00000000_000000000001E33F
S4_FBC3AEEB_00000009_000000000001E350
S4_FBC3AEEB_00000009_000000000001E578
Download at ur own risk and if ur pc blows up...it wasn't me >.> I have worked on xmls for the last few months for personal use and I have 2 others I may upload that includes the maid and jealousy ..shall see....
Obviously this is xml from Get Together EP so you will need that. Just plop the package into your mods folder and it will override the default crappy hours. If you want 24 hours then let me know and I will do it.. Doesn't take long to do. Download or don't download...no problem. Made it for myself and thought I would share.
~Risi~ ❤️