About This File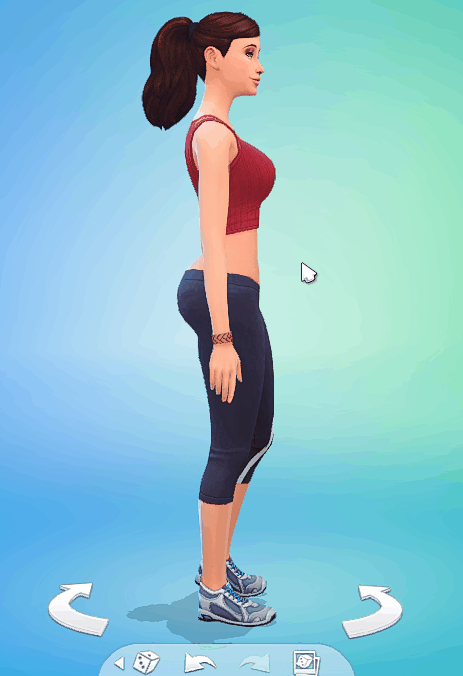 Huge-Remake option shown here
This is a secondary slider controlled by dragging up/down on the belly area while in front or side view or up/down on the foot while in side view depending on your selected version. The default Maxis belly slider which is associated with pregnancy is unchanged. 
These sliders now work for Female AND Male Sims! However they were made using the female frame and larger sizes especially may not look as good on male sims.
Files labeled with Filename_BellyHotspot are controlled with Up/Down on the Belly area.
Files labeled with Filename_FootHotspot are controlled with Up/Down on the Foot slider while in side view only.
Note: you may have to drag the slider down a bit before the slider takes effect. 
Conflicts: Will conflict with any sliders which also use the belly/foot hotspot based on your selected version.
Disclaimer:
Animations may clip and many clothes will look funny when using this slider. I recommend using low-cut or skintight clothes. 
Foot slider demo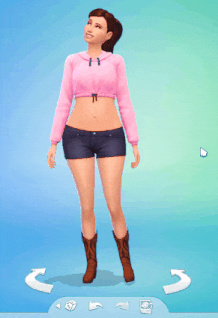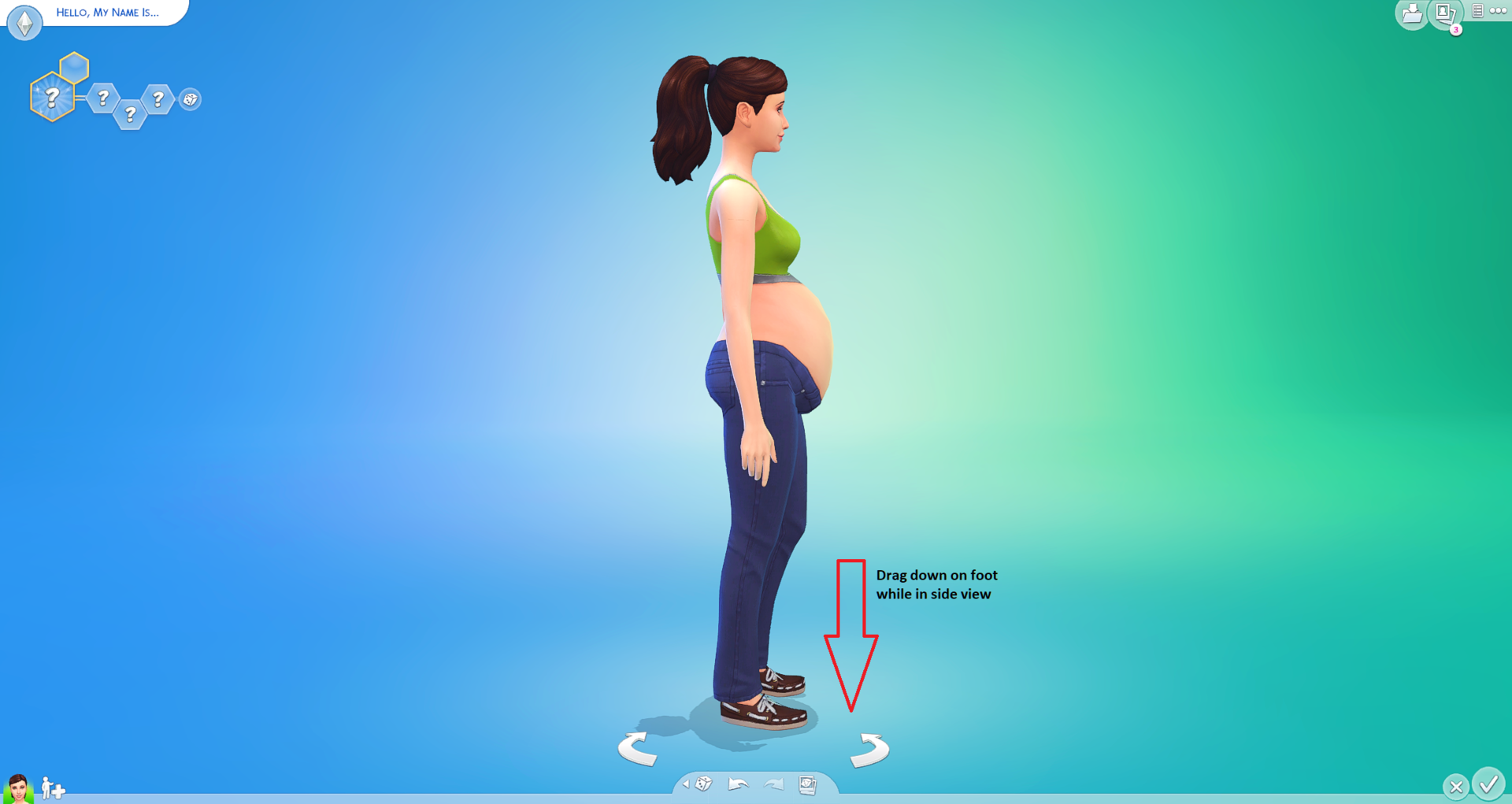 Install:
Download the zip for your selected hotspot, Belly or Foot, and open the archive.
Each folder contains four versions, copy ONE .package file to your \The Sims 4\Mods folder.
Example Screenshots:
Standard - When used in combination with the Maxis belly slider this is a beachball shape with mostly even proportions
Giant - Very large size which extends to the knees. Recommended to use with default belly slider at 0%. Made to go with the poses in my other mod. 


Misc Note: By default the game only allows the user to manually drag the DEFAULT belly size from 0-30% in CAS and reserves the 30-100% range for pregnancy. I was able to unlock the the full 0-100% belly range in CAS by installing this mod http://modthesims.info/d/538744/cas-modifiers-bugfix-aging-amp-randomization-update-v3.html. It's an unintended side effect of the mod, but it makes it very easy for CAS testing. I make no promises that the same will work in all users' games.
---