Hello again.  I hope everybody is doing well.  It's getting pretty hot outside, yeah?  Make sure you are drinking enough water.  "Hydration is half the battle!"  That's what I always say to people.  It's so cheesy.
I am sharing some extra pictures from Miss Emission here.  This was my first time using a couple different textures on the same thing, so it felt like a special project to complete.  It's been a pleasure to share it with you, I hope you enjoy it!  Thank you to my good friend sstormyy for the sling bikini.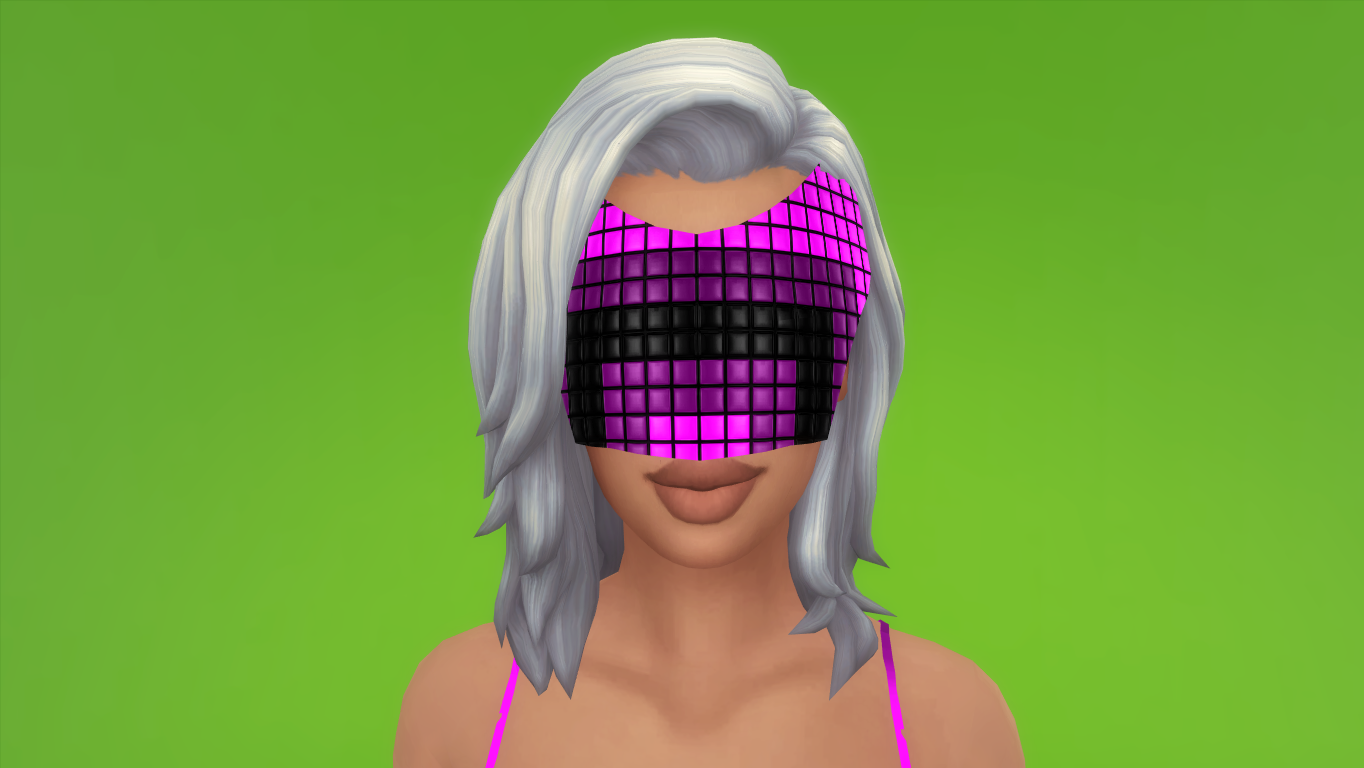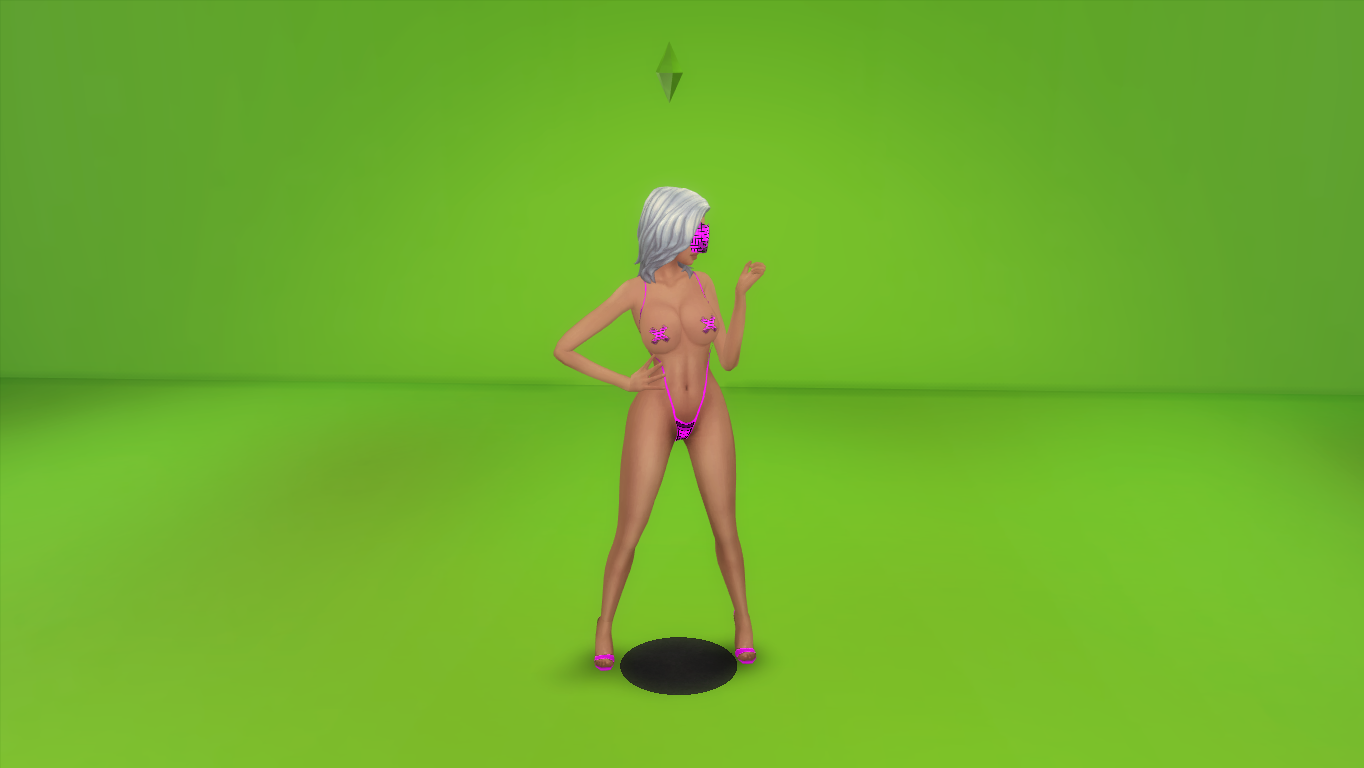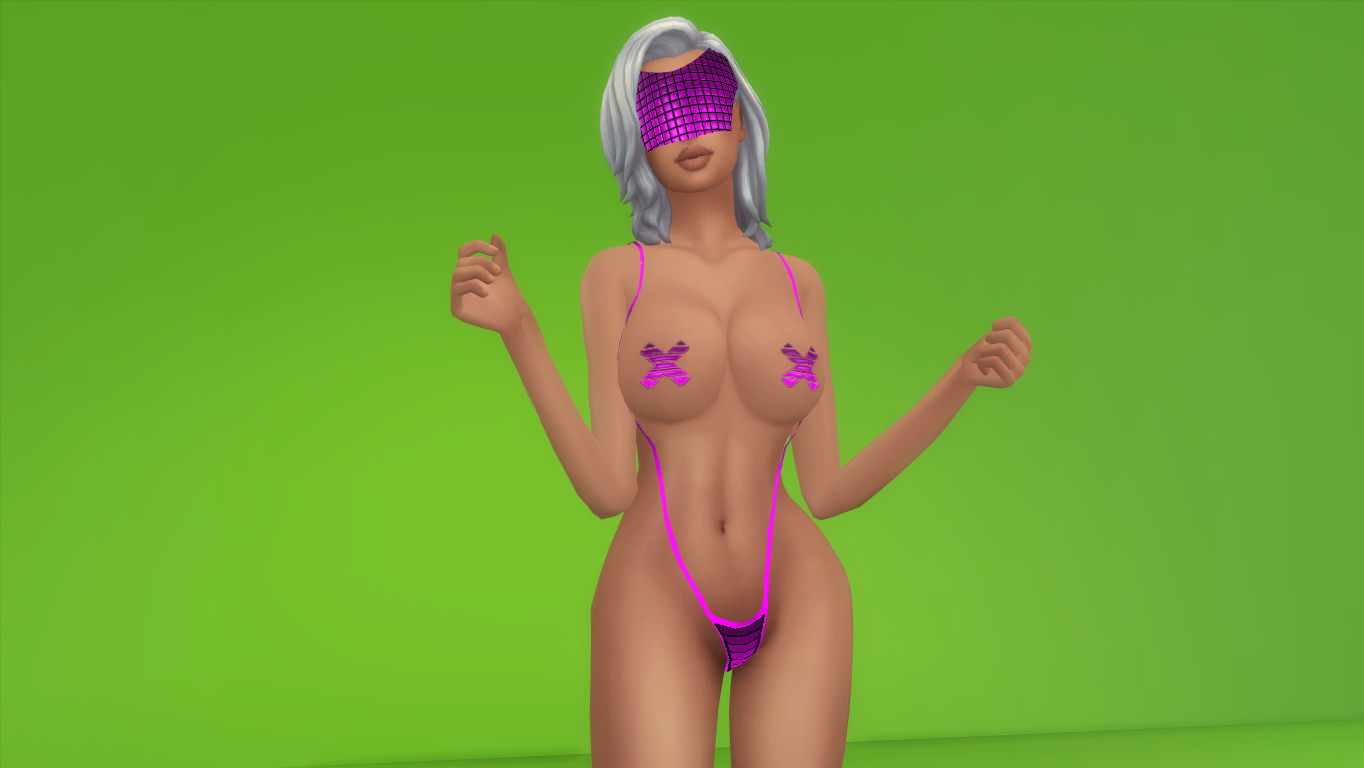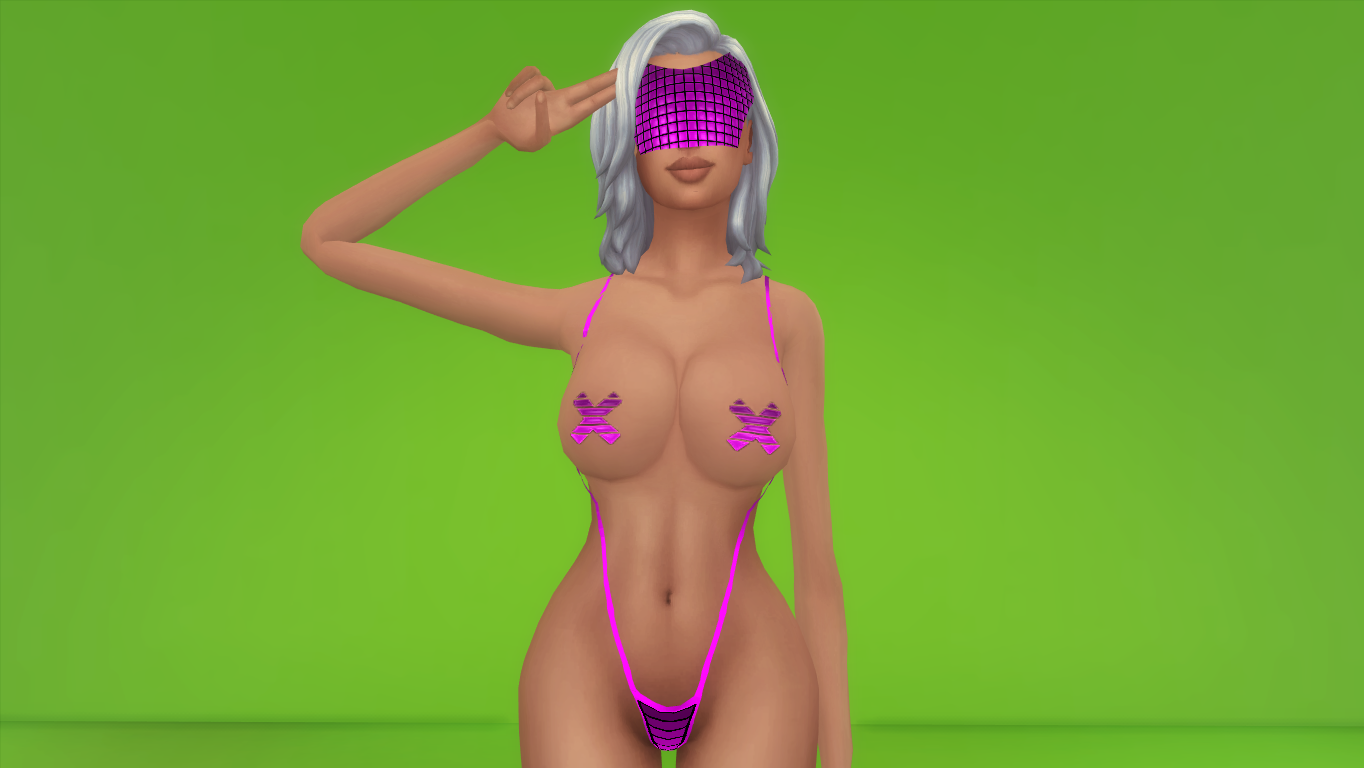 I want to add a short note about how I did the first image in the upload.  I'm pretty forgetful, so I should add it here.  I took the capture from my game and used memed.io to put an overlay over the video.  I used ezgif.com to convert the video into mp4 and crop it to match the other pictures in the blog post.  I used the Photos app in windows to add sound.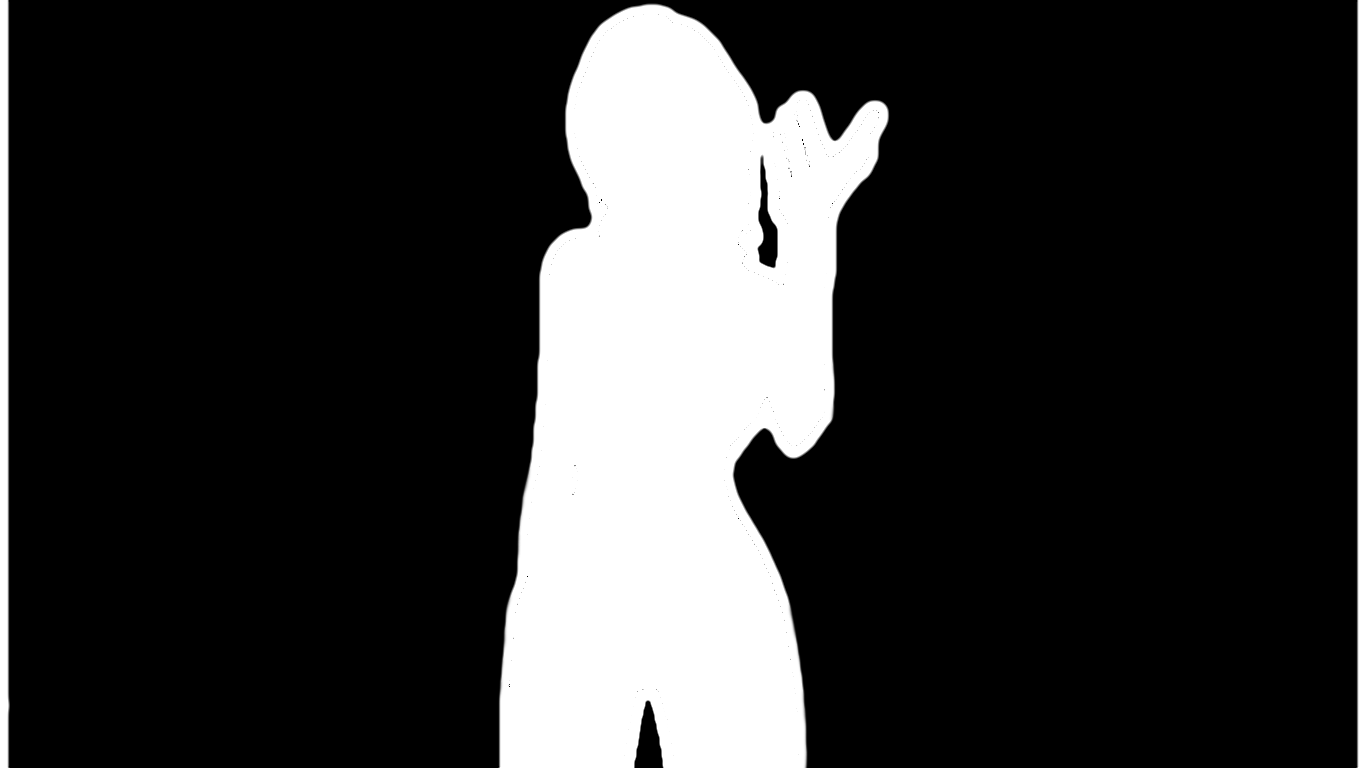 I went looking through a ton of creative commons licensed music while I was working on this. I found some tracks that I enjoyed so much I put them in my game as a custom radio station.  You can right click "save as" on these.  Many songs here are free use non-commercial.  Click the links to see if you can use them for some of your own projects.
I have a couple of fat lots here for you.  I wrote down their names and dimensions, I thought it would be helpful to say a little about each one.
20x20
It's super tall!  I would love to honk a loogey off this.  You would think that a 20x20 with all the stairs this needs would be cramped, but all the floors here are basic studio apartments so it feels roomy.  There is a lot of opportunity for editing and it looks good on the outside from nearby lots.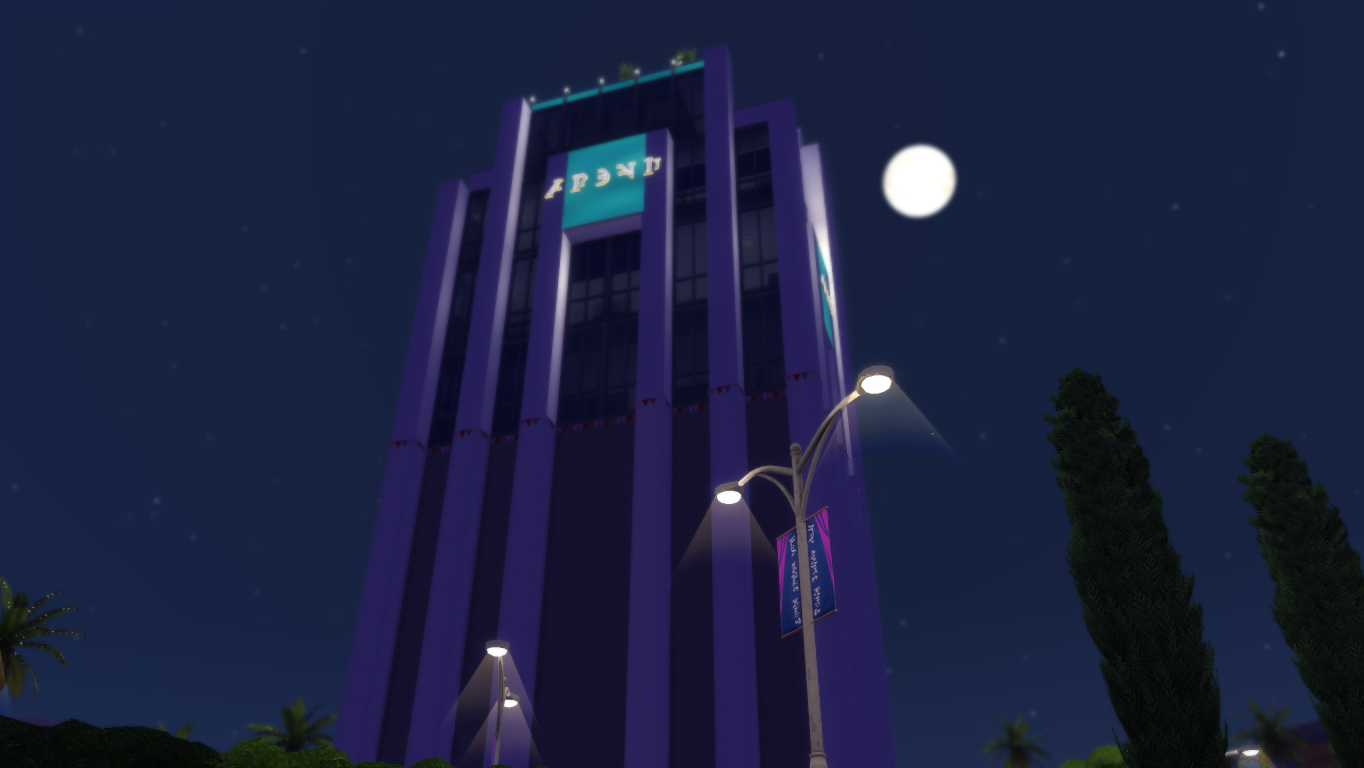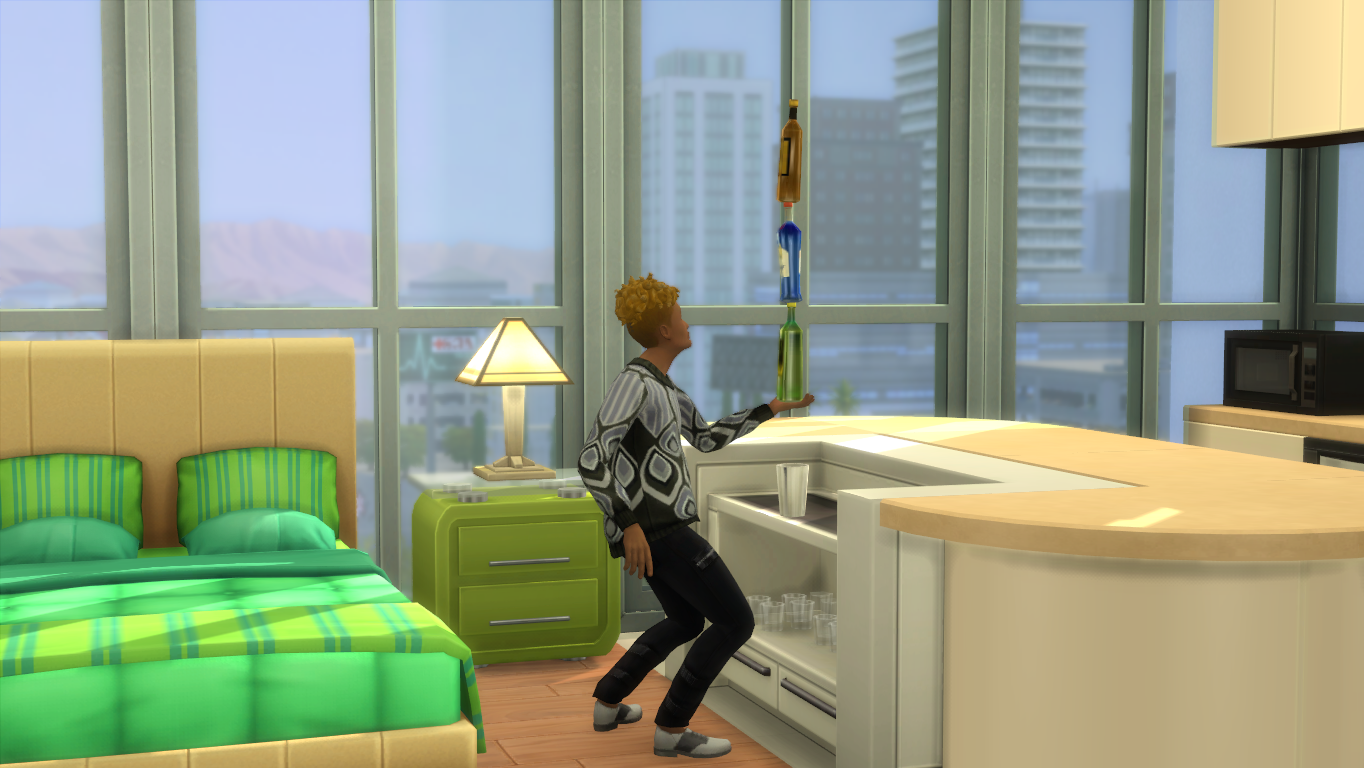 30x20
This one really says "comedy club" to me.  I don't know why, maybe it's the brick.  I didn't like this brick in particular, so it got changed eventually.  There's a window off screen to the right that looks like the owner's office.  Good door placements for keeping townies off stage.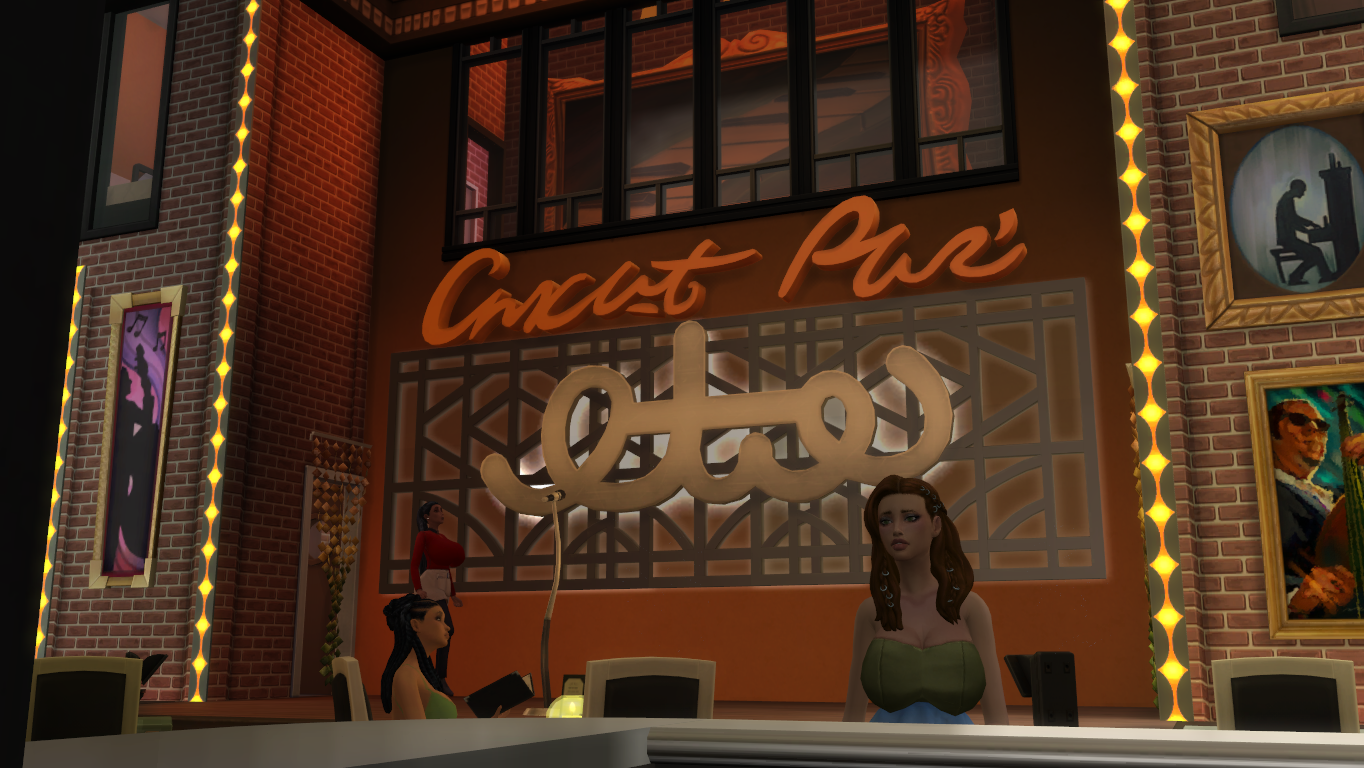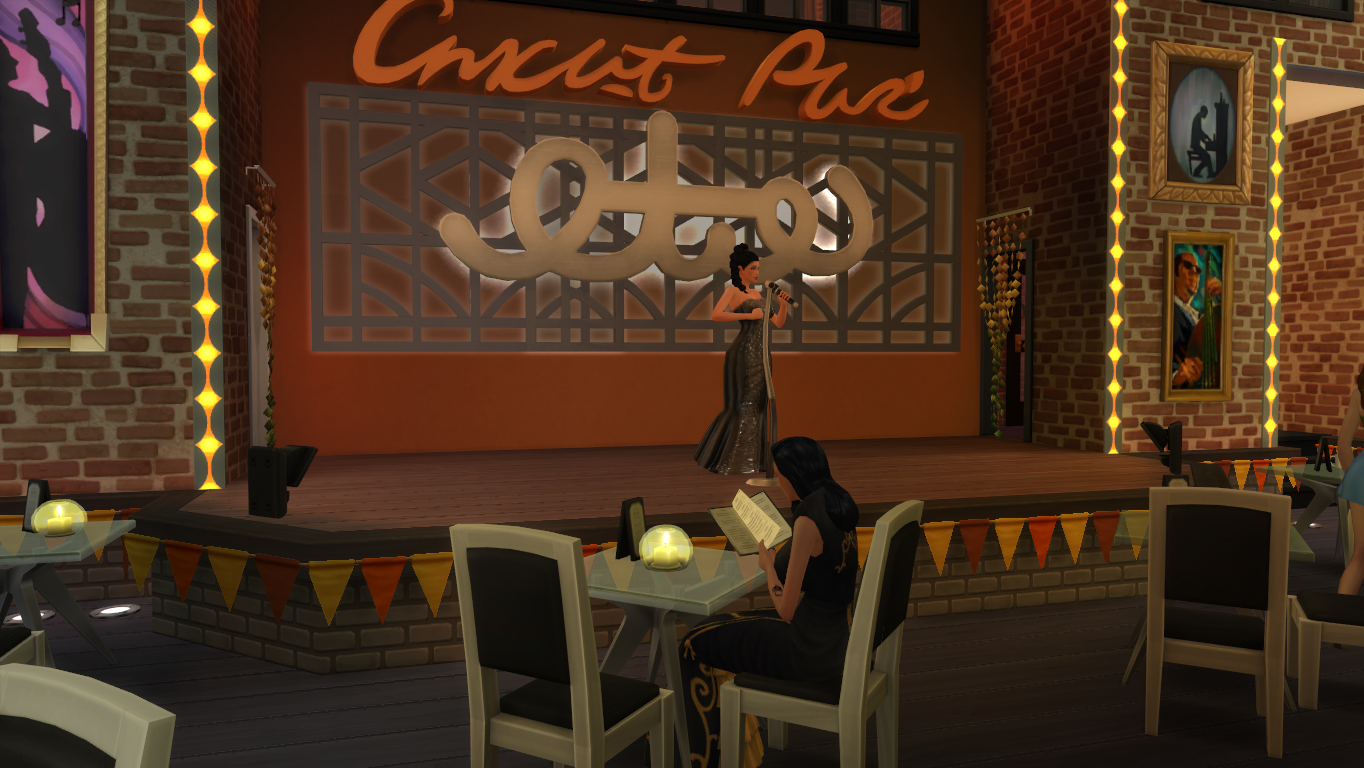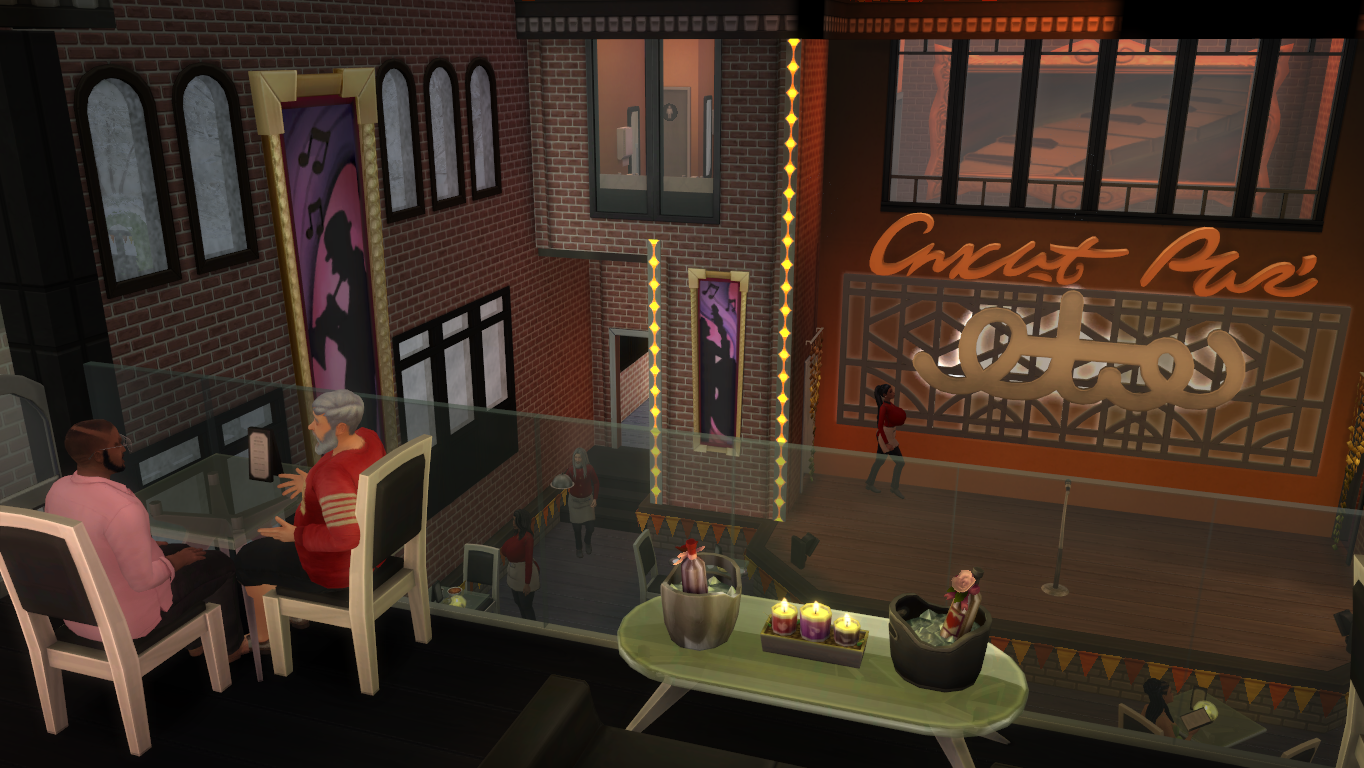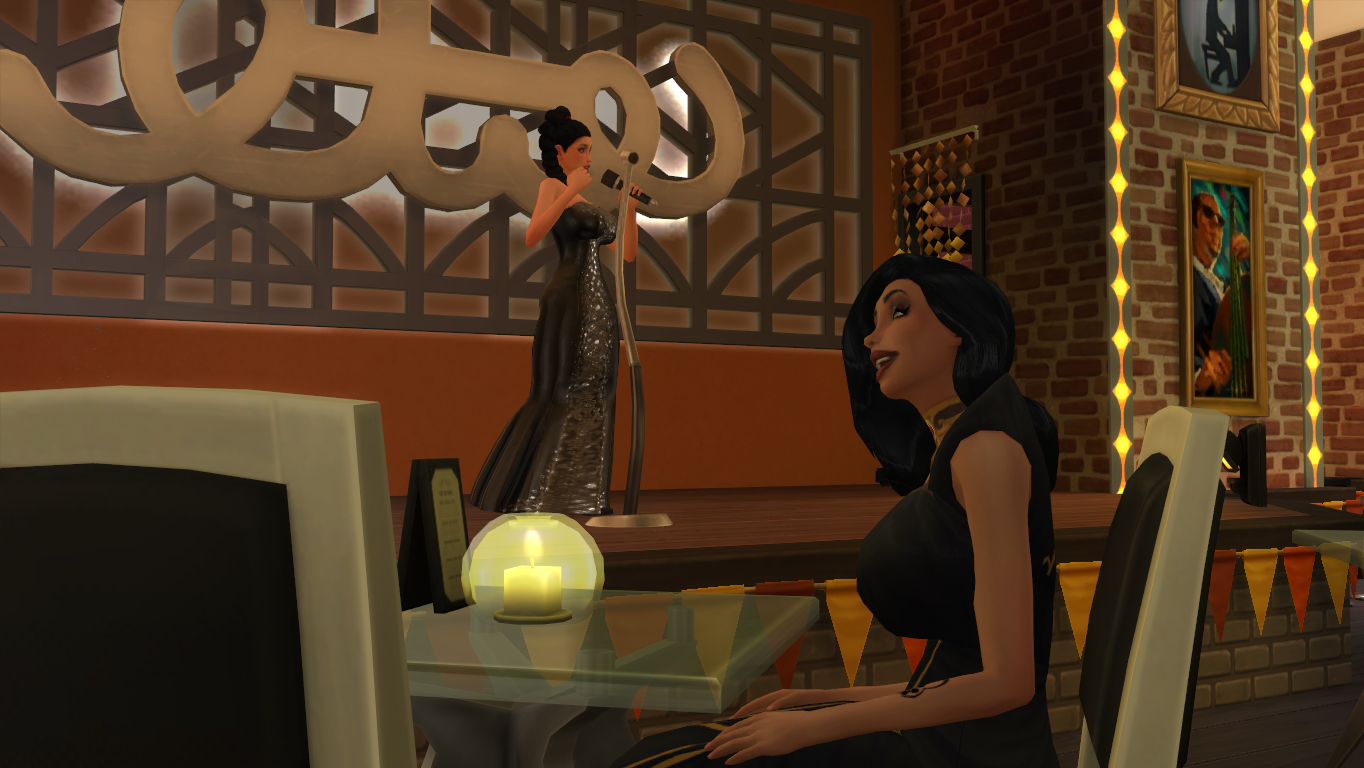 40x30
I don't know if this is my favorite music festival lot, but I think that it holds up well.  My favorite thing is all the small seating arrangements in front of the stage.  And I always appreciate people who can place trees for me.  Who knew it could be that hard?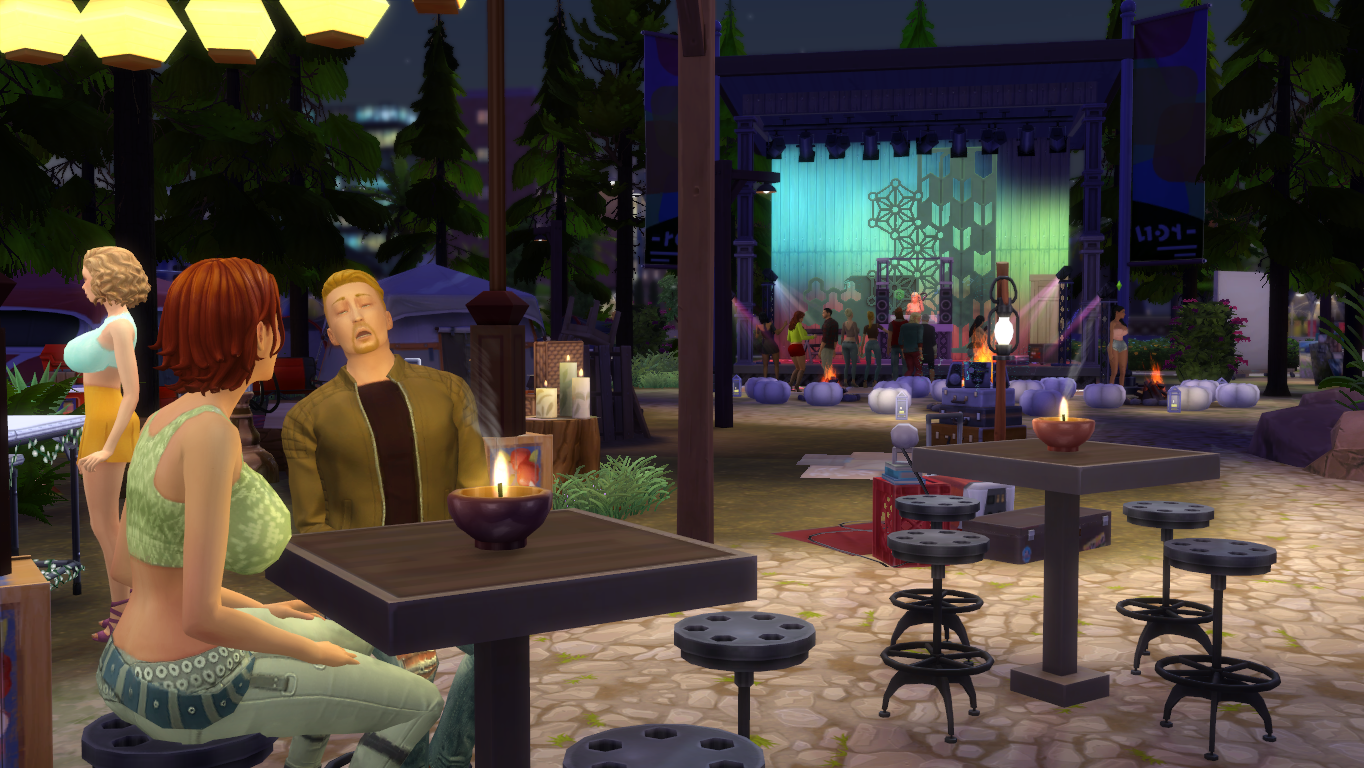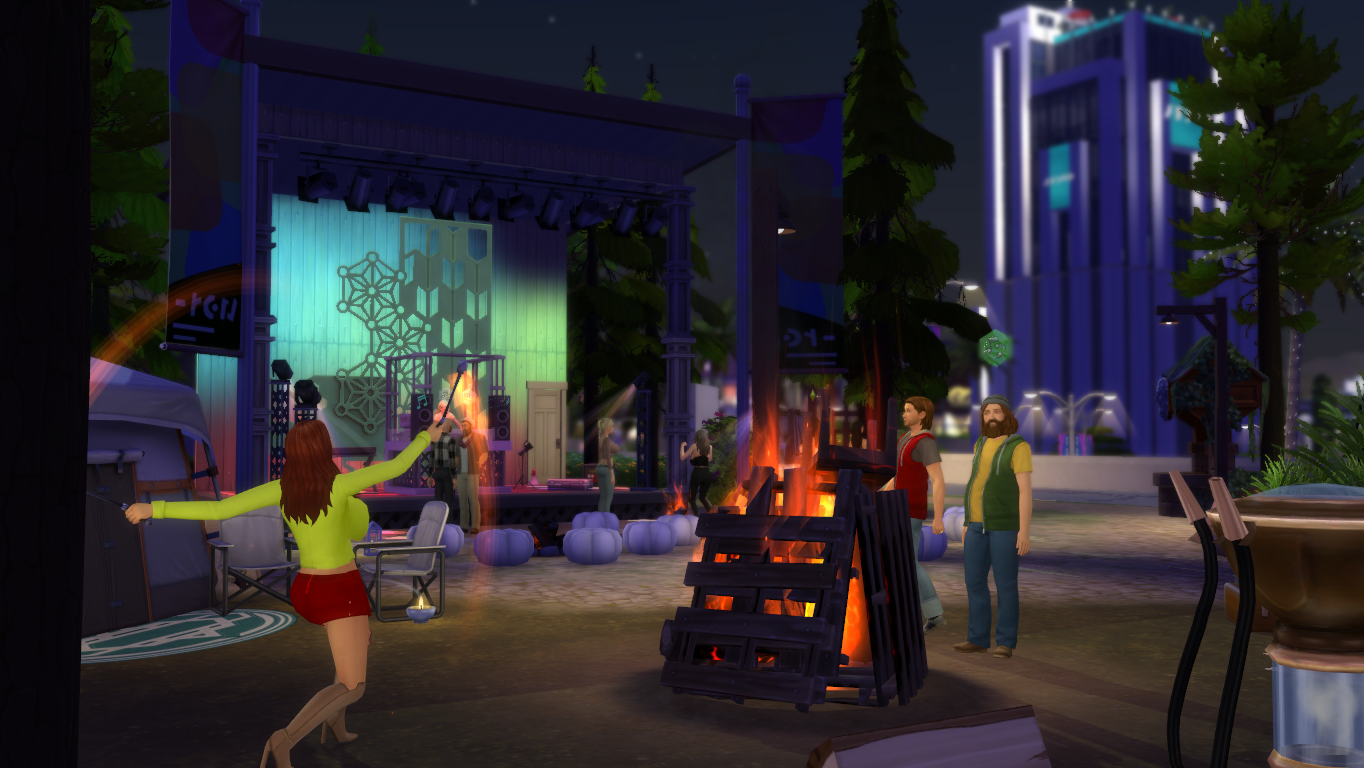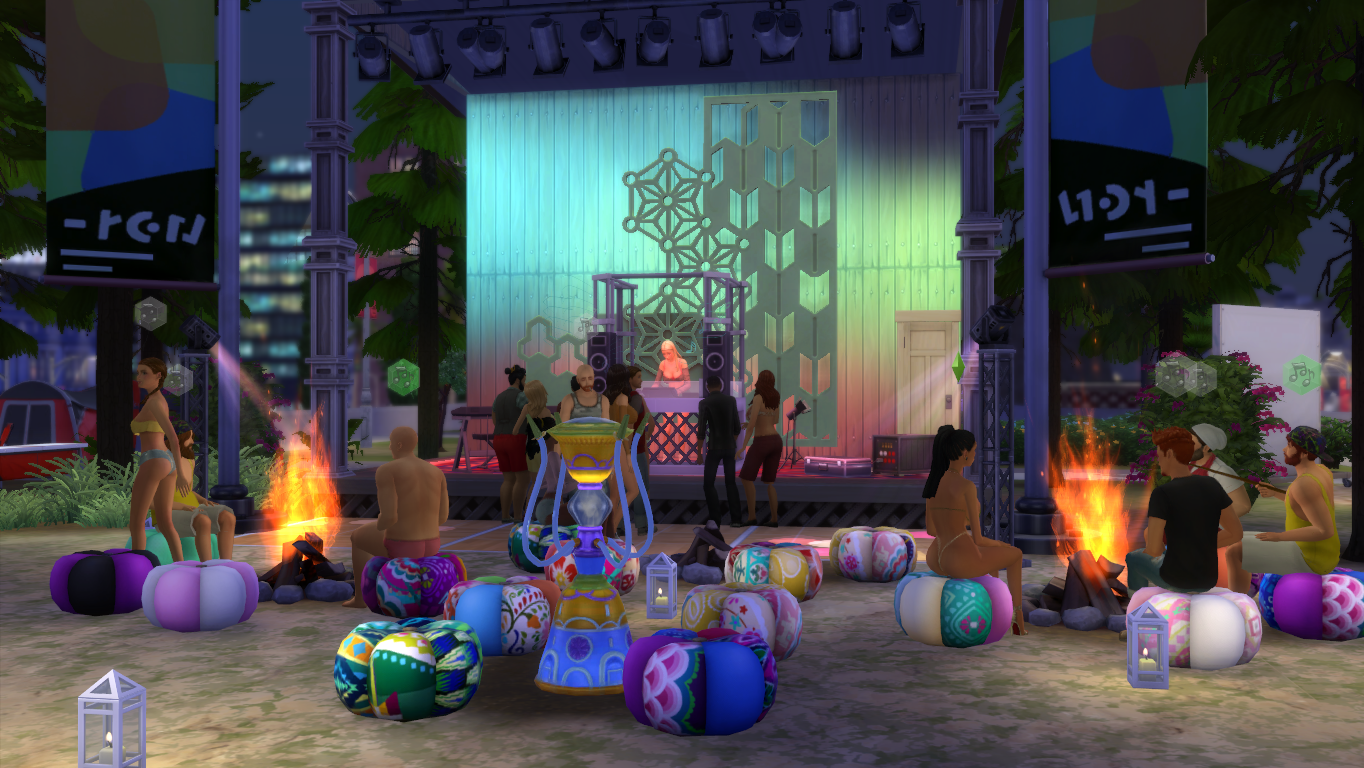 40x30
I put this down for the Starlight Accolades holiday.  I was excited by the idea but I felt a little let down by how it played out.  I placed some locked doors and made a club for this lot to put more spectators in the seats.  I put a VIP door in the back so only celebrities and the host are on stage.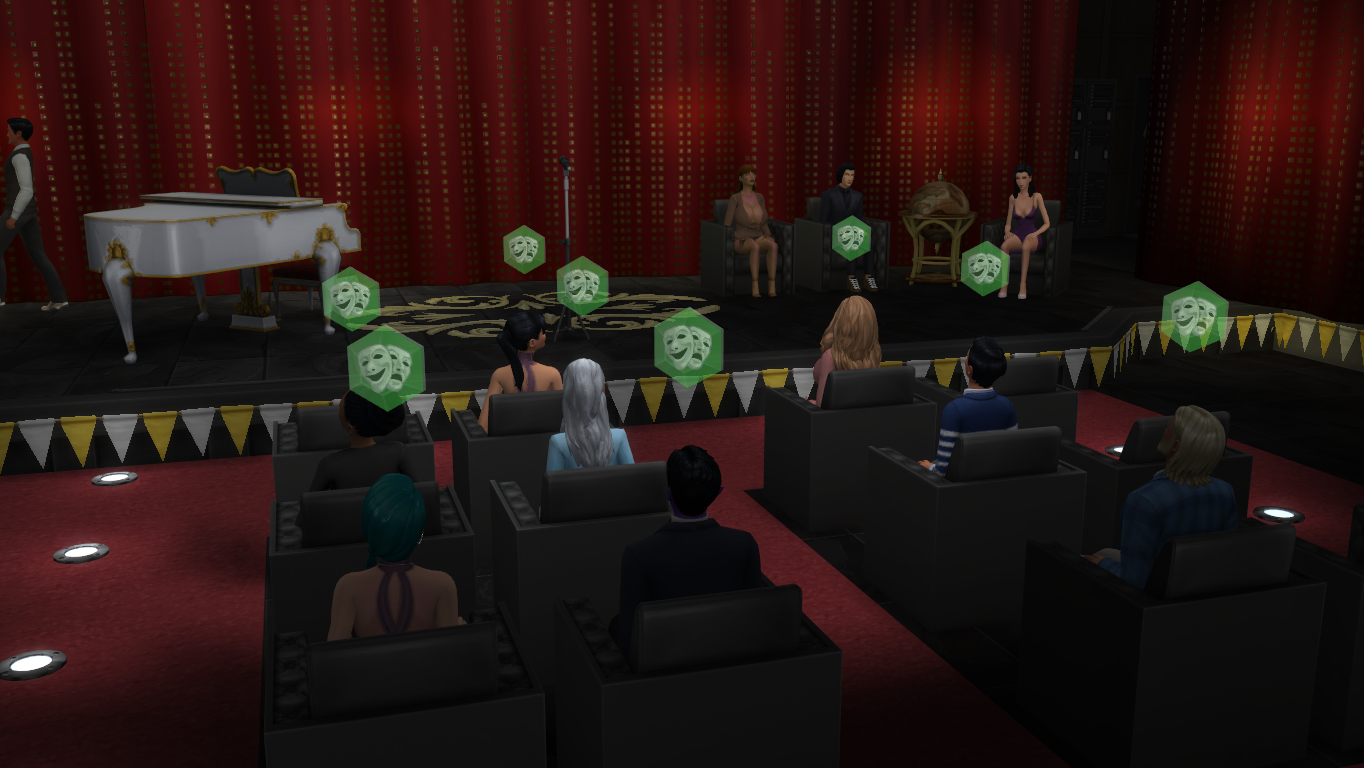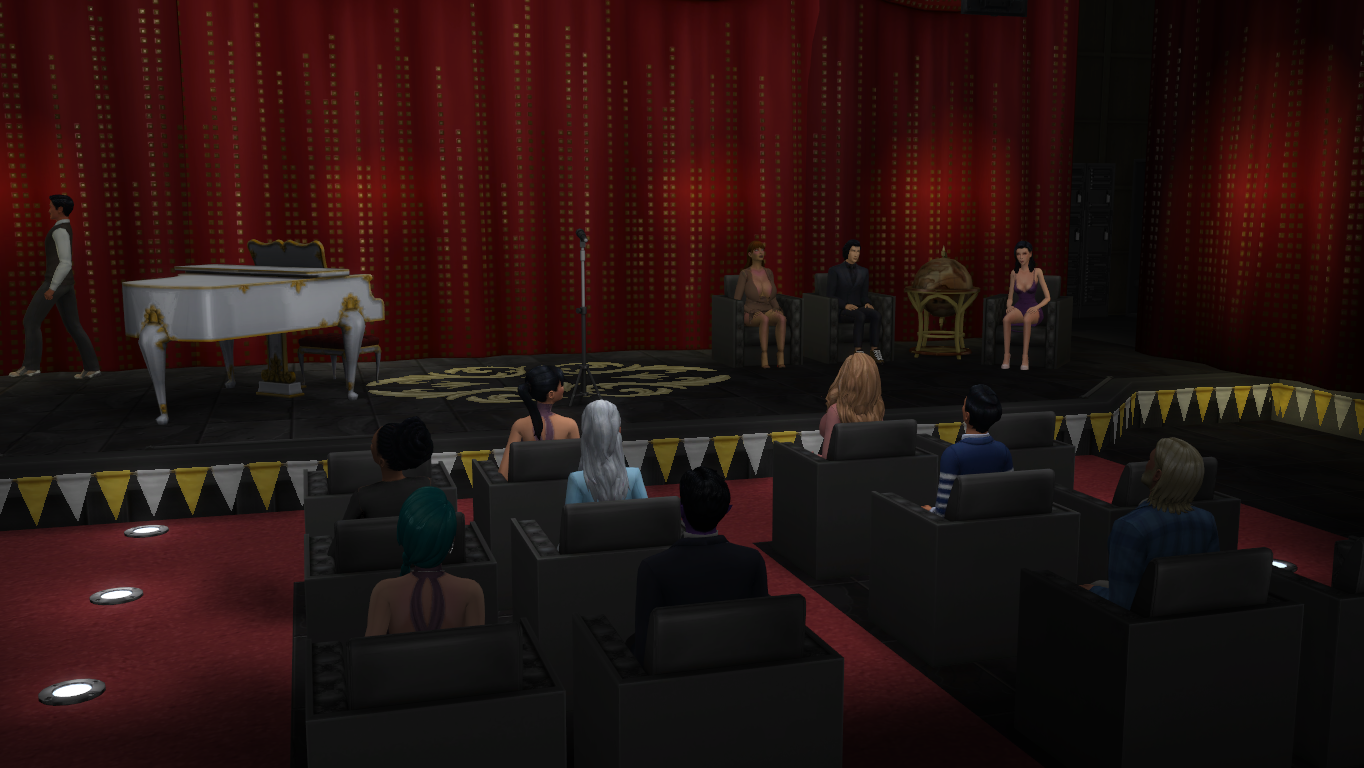 Some of you are probably thinking,  "a group of sims sitting down to watch a speech like that, fuck you crabb, it's too good to be true!"  And you would be correct.  I used TVs.  And hey, take it easy on me, alright?  It's called "Movie Magic"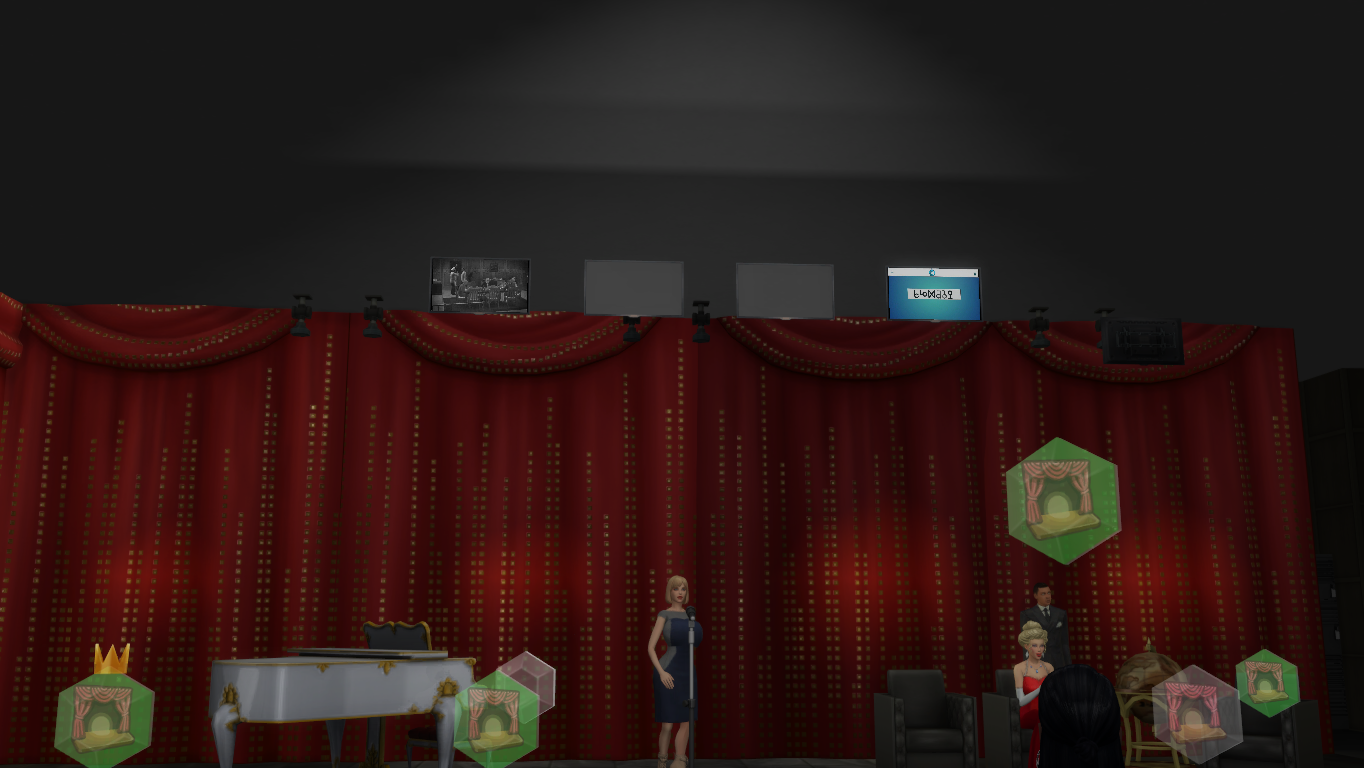 30x20
Some lots just flow really well.  After deleting extra stuff, I put food out near the mannequin area to get some foot traffic.  People came to hang out and chat in the seating area.  This is where I learned that all you need to turn a changing room into a strip club is one guy eating buffet food.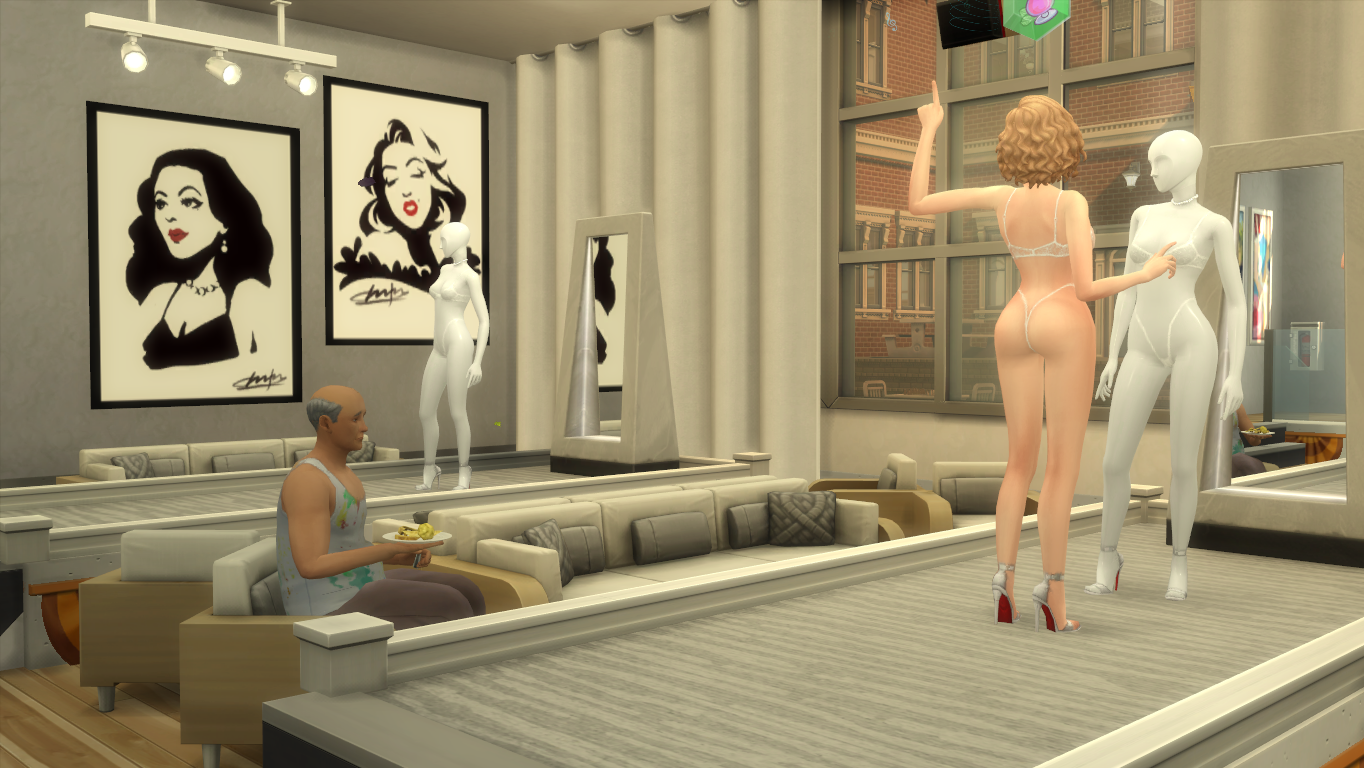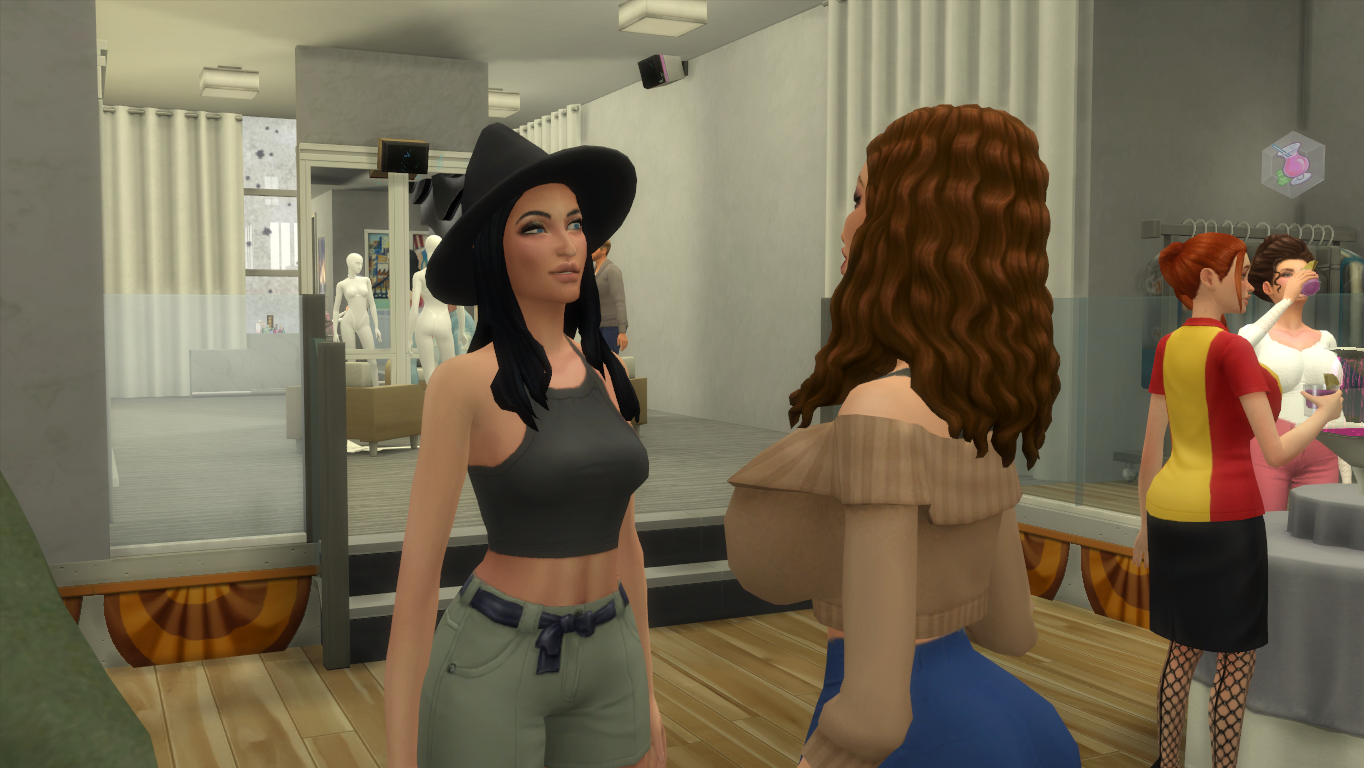 For the Starlight Accolades and Bridal Boutique lot, I keep sims off the platform by placing a locked door/gate at the top/bottom of the stairs to the stage.  I found the best thing for this is the tape fence from Get Famous.  I have been looking for invisible doors/fences for a long time but I was never able to find any doors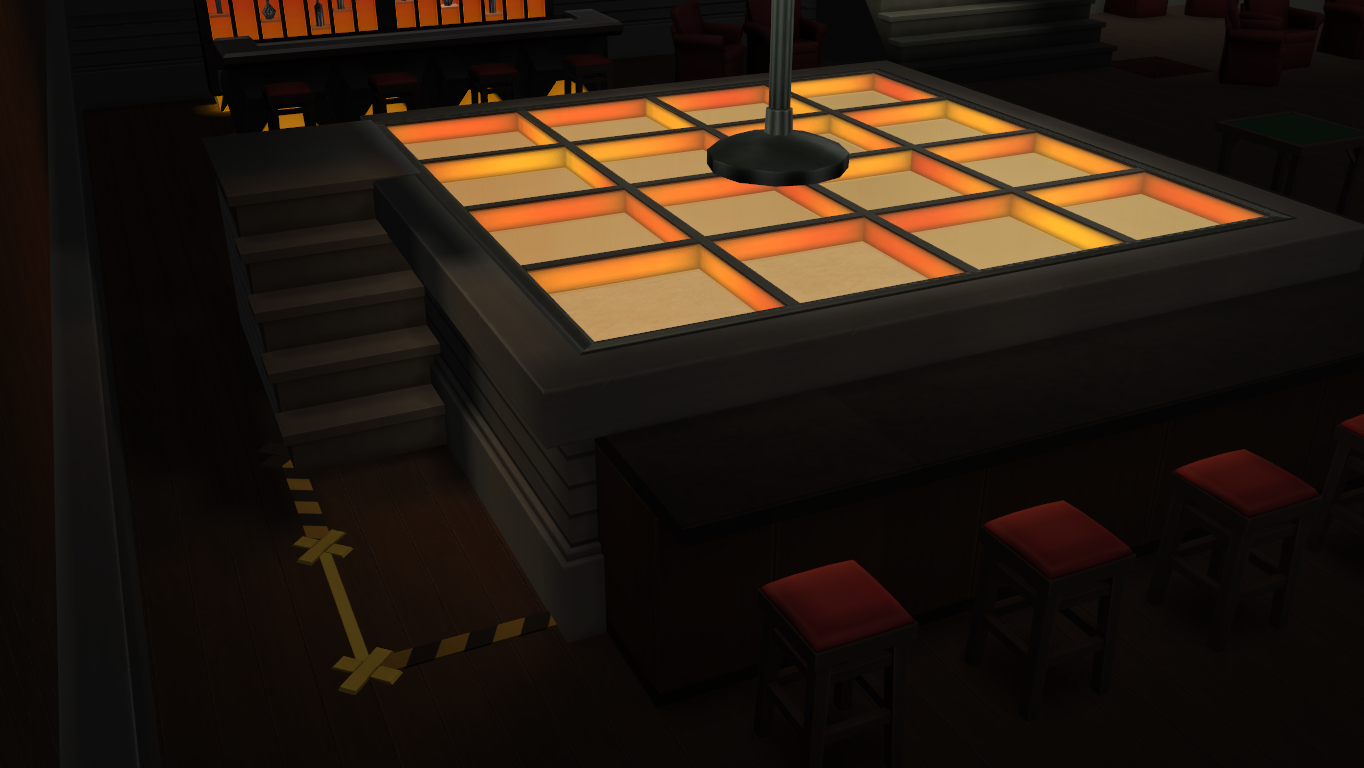 If you don't have Get Famous, Bakie at MTS has a good invisible fence.  Maybe you can get something even better looking by using Bakie's fence to build a path to the stairs, that way you can place a locked door out of sight.
For the mannequins in Bridal Boutique, I used a saved room with some mannequins I edited.  Did you know that you can save a room with mannequins to your library and place them on another lot?  They will keep the same outfits from the time you saved the room.  I think it's useful for setting up a new retail lot.  Sims will still try outfits on if the lot isn't a retail.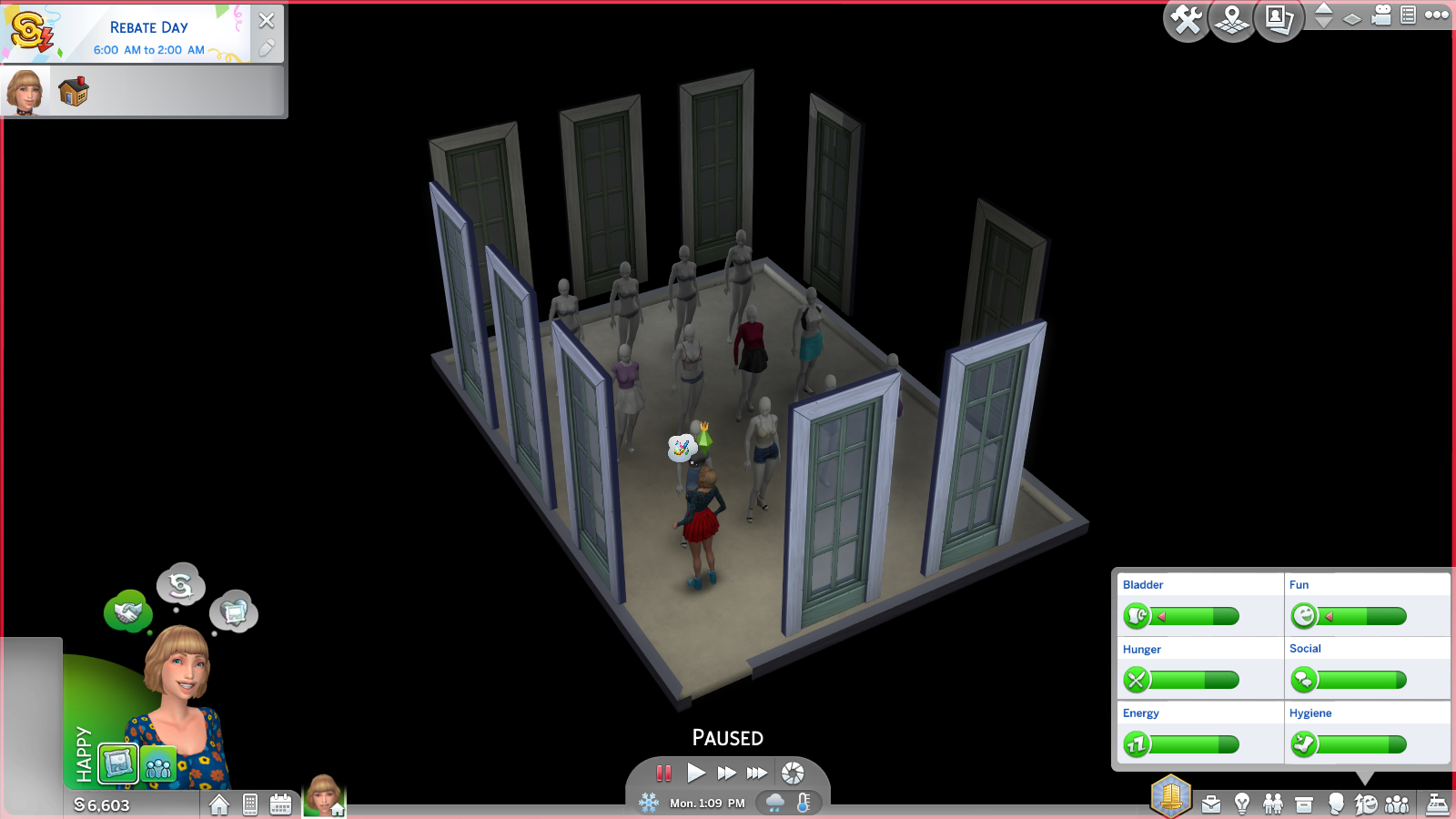 That's it for now.  Thank you for reading!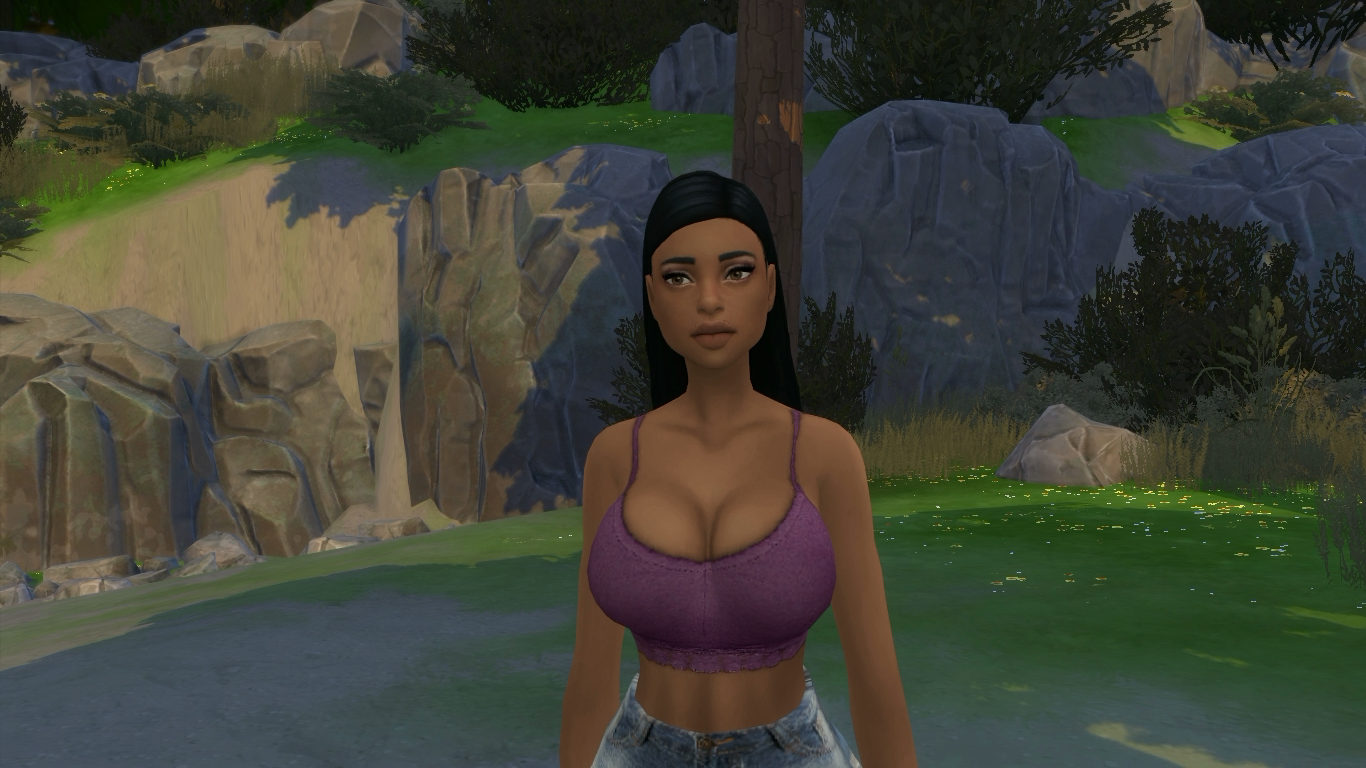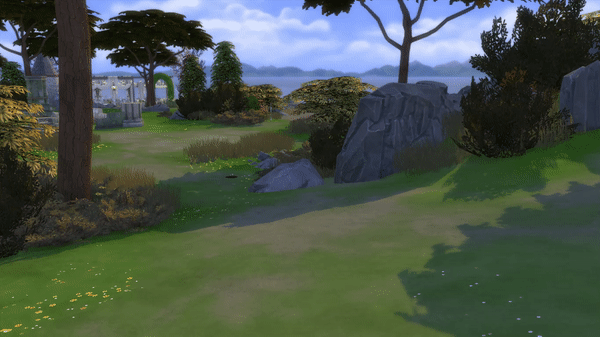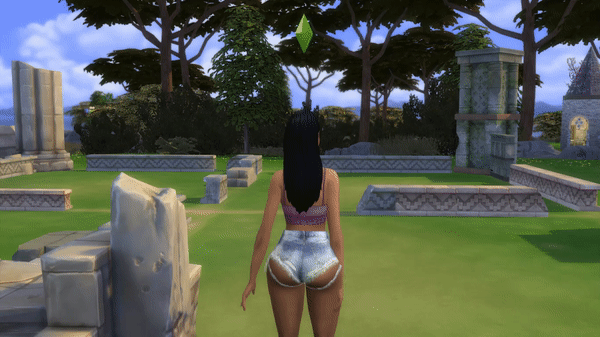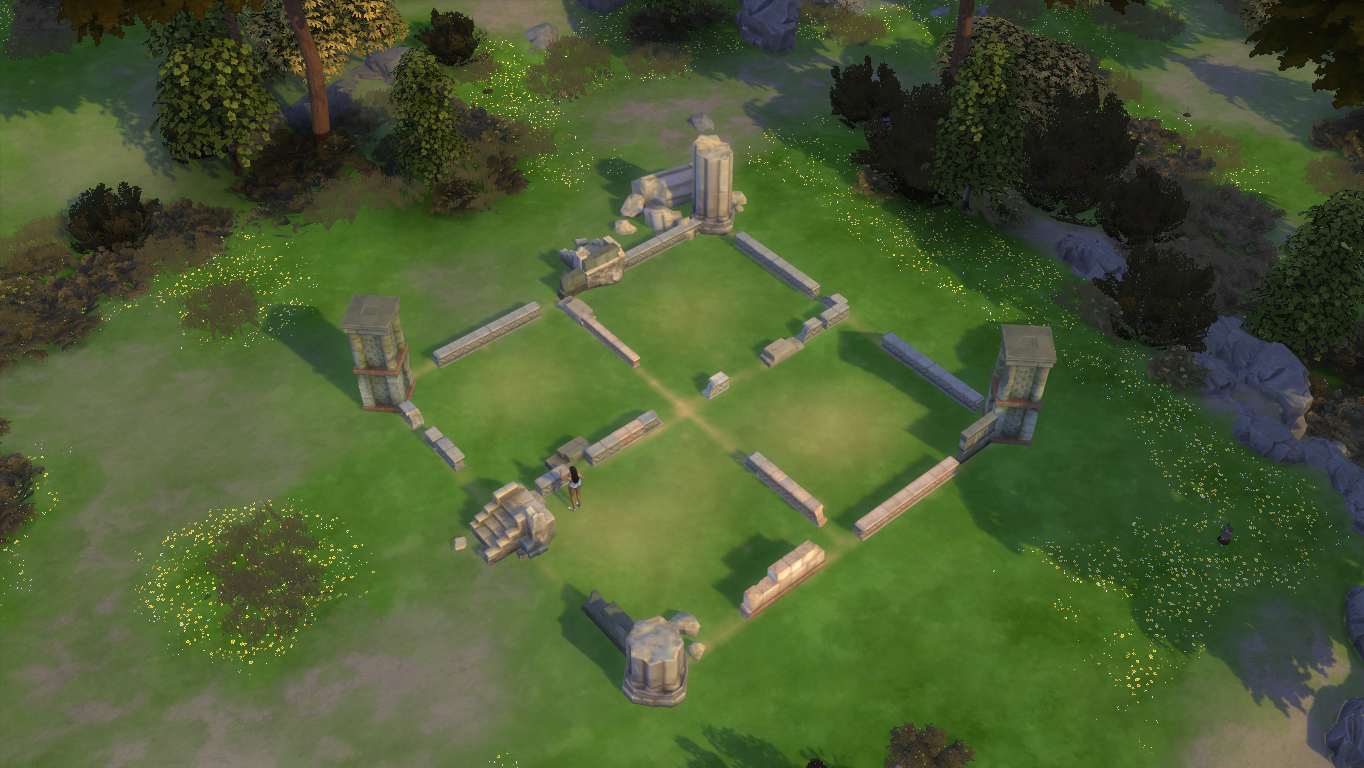 "Endurance. Expedience. Excellence."