Saints Row Tattoos for Skyrim
---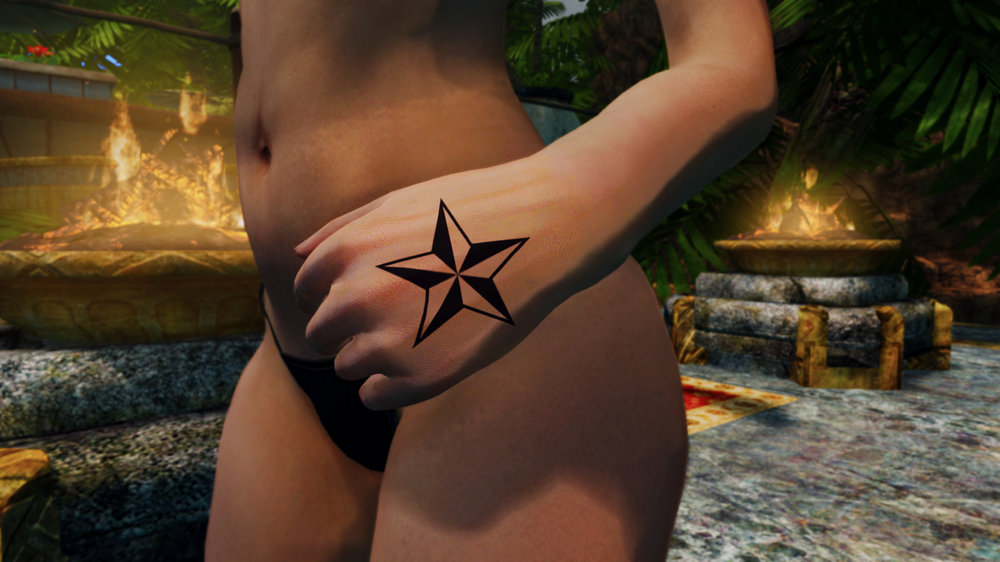 Going to redo the neck tattoo at some point. Figured out that Mudbox lets you do AMAZING things with a projection stencil painting - do the image at 4096 or whatever the highest your GPU will allow, then scale it down to the appropriate level in photoshop or paint.net and convert to DDS...
which apparently I have to use Paint.NET for now, because for some reason my photoshop's ability to even OPEN a transparent DDS is basically fucked. Guess I'll have to figure out where THAT issue is coming from later.
Meantime, I have some kickass tattoos to put together.
EDIT: