Meanwhile, in Severin Manor...
---
Wanted to try out some of Shocky's poses so I set something up between my new Khajiit, Jehnna, and Niyya in Severin Manor.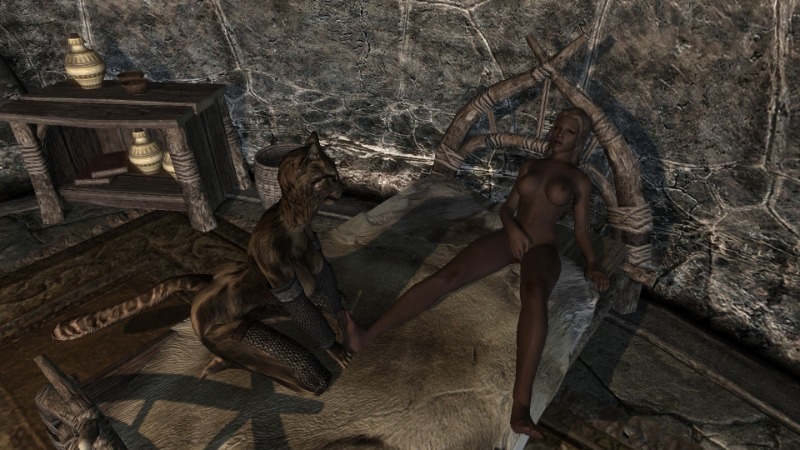 Of course I totally spaced and forgot that I had created a new character, so I didn't have Facelight or the tongues yet. Had to stop this set but I'll pick it up again later...

Niyya is using a new Shocky pose. Jehnna is using some Halo poses.