Another one of my favorite characters, the elf Kjelle. And yes, I have a lot of pics to dump so here in the post is a progression of sorts. Feel free to write up a story, because I might even do it myself at some point

And do check out the spoiler for even MORE pics!
As she's just captured, nice and cozy on a chair, long locks flowing.


Her hair is cut short, and her breasts are chained up with rings, making them jut out.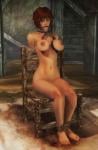 Kjelle is hung from a display next to a few of her compatriots, one of whom is Ashka, the star of my previous entry.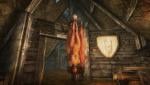 She's singled out and put on sale.


After being bought, she's tied to a bed and after all sorts of mental probing and gentle tickling around her exposed nipples and lower regions, she's driven slightly insane.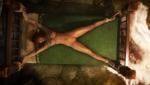 The breast rings come back, alongside the gag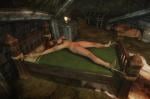 Mind properly broken, she wears metal chains as walking decorations.


Her master has no more use for her, so her chains come off, as do her limbs. She's now a bedpet, two holes and a nice set of eyes.