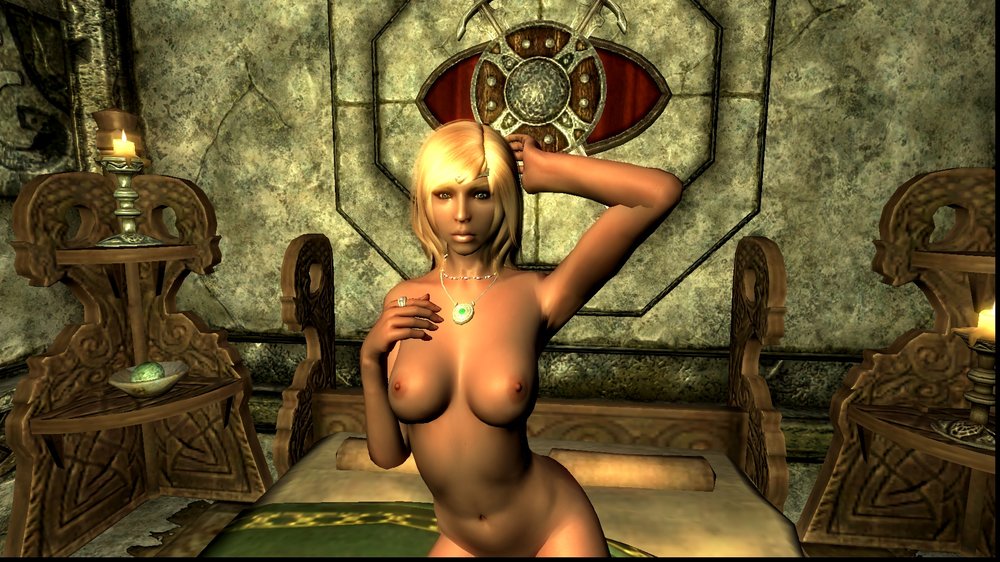 Yeah a nice good look at Skyrim Cris' tits in this image. Actually I plan on putting all my LL exclusive images (mostly nude shots of Cris) in this blog.
The important information is that It'll be a while before I start uploading FNV images since I couldn't copy my data file to the new laptop without hitting a FUCKLOAD of problems (fucking load orders) so I need to download and install all the mods I need to get Cris up and running as well as for me to be happy however I simply can't be fucked with it at the moment so it might be a while before I start screenshooting in FNV.
Still I'll be uploading Skyrim and Oblivion LL exclusive shots in the meantime. Also trying to figure out pair poses in Skyrim, it seems like it's just as much of a hassle to get them to work as it is in FNV (all the positioning and making sure your selected npc behaves is a bitch) so I probably won't be doing anything like that.