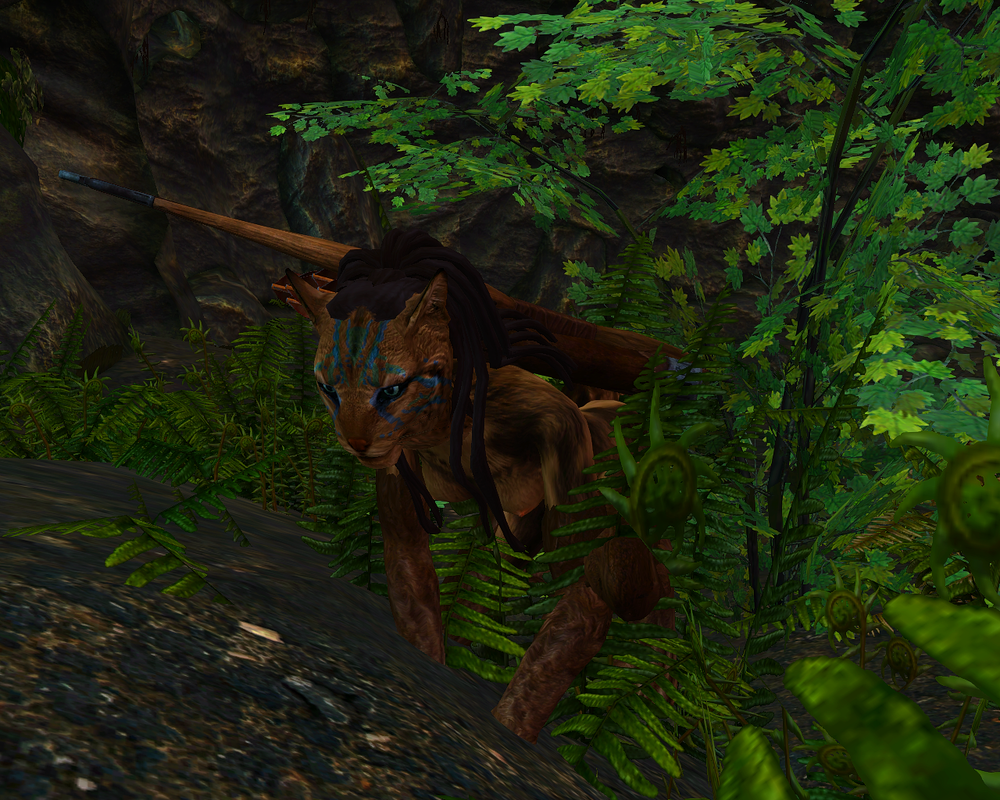 Like I promised in my thread earlier, here is that teaser picture I promised, featuring A'lluna, the Predator, prowling through Tigras's Pride, the brand new cave I made just for him! I intentionally left a lot of the cave blocked from view, but rest assured, everything will look just as amazing by the time I am done with it.
Anyways, I've been thinking about the best way to implement Tigras's new quest sets, and I've come to the decision that it would be best to create my own NPCs to handle all of the new quest events, instead of relying on radiance to do it for me. What this means is you guys can look forward to some new dungeons to crawl through. Thing is, it will take a while to get (probably) four dungeons that are satisfactory to me. So update 1.0 is still going to be quite a ways off. It'll be worth it though guys, I promise.
Anyways, I think what I'll do, is include a little bit of Tigras being voice acted towards the very end of the quest, so you can see if you like it or not. I'm sure most of you will hate it once you hear it, but time will tell. I don't have much else to write about right now, so later.