Flame-Child
Chapter Eleven: Trip 'Round Markarth
Last: http://www.loverslab.com/blog/156/entry-2019-flame-child-chapter-ten-a-trip-to-the-past-part-three/
Next: http://www.loverslab.com/blog/156/entry-2021-flame-child-chapter-twelve-a-surprise-visit/
Nilyeen noticed her friend squirming and decided it was time to get up herself. "Hey Lucari, wake up. You've got a big day ahead of you."
"Oww… my head… Did you beat me up for feeling you up?"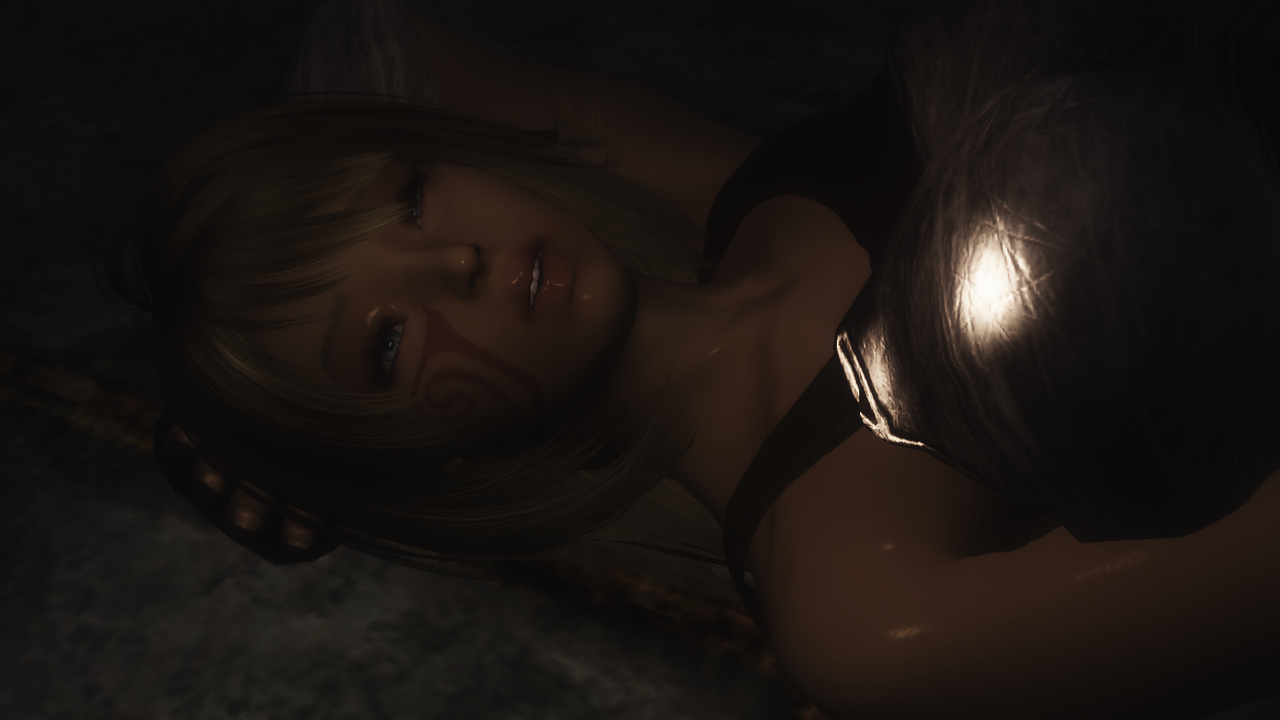 "No Lucari," Niyleen smiled gently. "You passed out drunk while I was telling you about my tragic past."
"I'm… sorry… owowwoowow!"
"Take it easy milkdrinker," Niyleen said playfully. "Your first hangover is always the worst. Luckily you haven't thrown up nor did you blackout and trash let's say… the Dibellan Temple or something."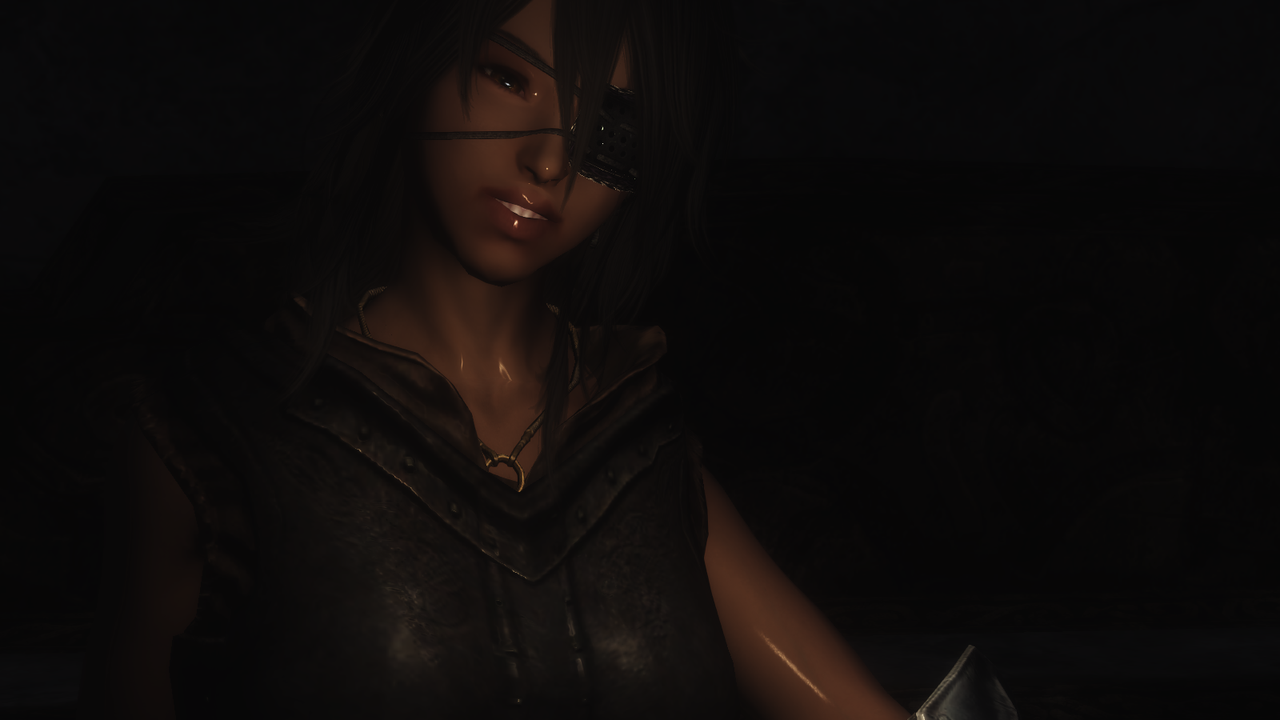 "I wouldn't… do… oooooh…."
Niyleen rubbed Lucari's head soothingly. "Listen girl, we both have things to do in Markarth, and with my background I won't feel comfortable visiting the Jarl just yet. So I'm going to go do my own thing for the day." She put Lucari into the bed and rubbed her head. "Now get yourself better, you've got a lot of heroing to do okay."
"Uhuh…" Lucari groaned before falling back to sleep.
(Poor girl… didn't think she'd be such a lightweight, even if she is a milkdrinker.)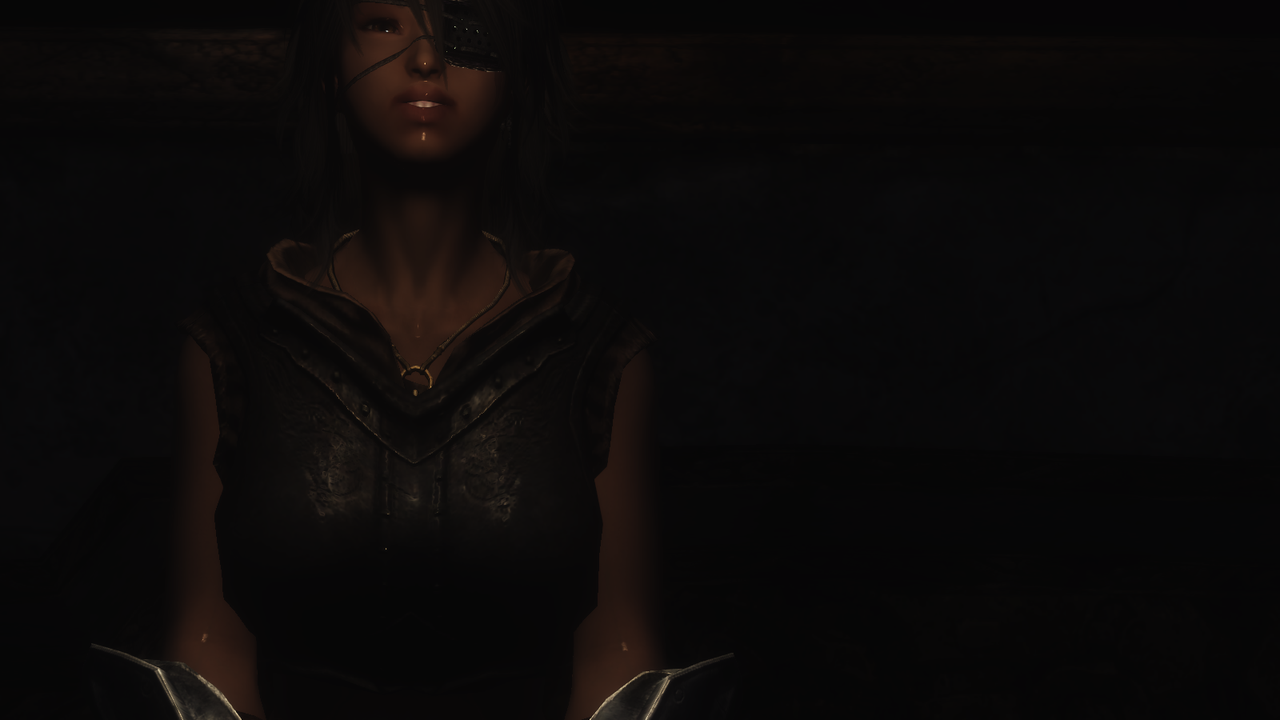 Niyleen softly closed the door behind her and took a seat up at the counter. "Hey Kleppr you old goat," she yelled over the sound of the other patrons. "Any rumors floating about?"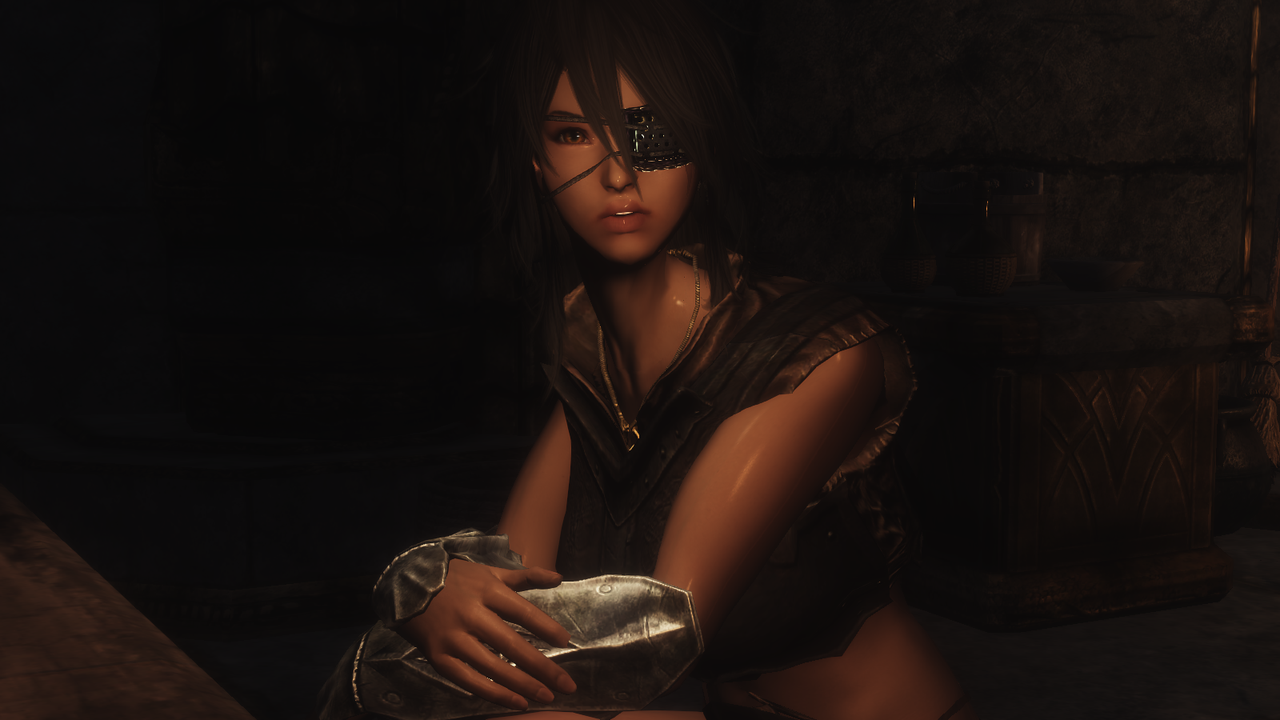 "What was that you said, venomous wife of mine," Kleppr said ignoring Niyleen altogether.
"I said, all the wood furniture in this inn is rotting to the core," Frabbit snapped. "Do you know why that is, Kleppr?"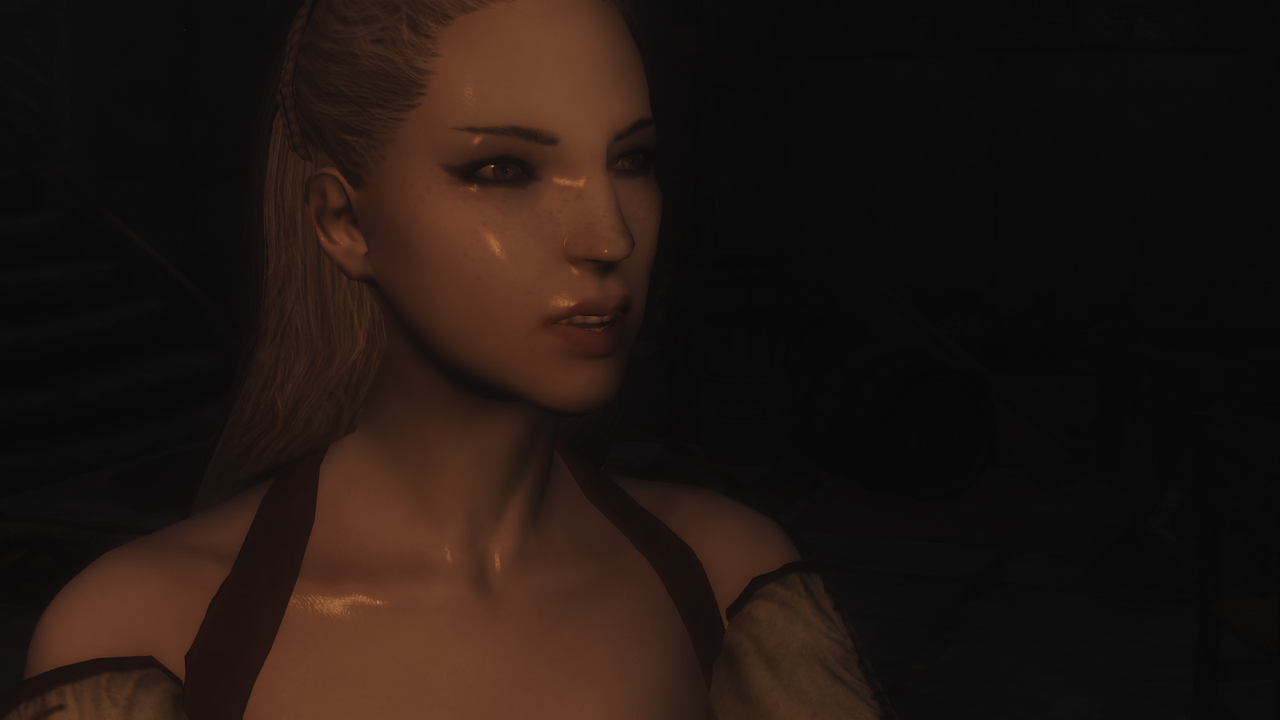 "I haven't a clue, my darling wife. I assume you're going to tell me?"
"It's because the wood is cheap and soaked with ale!" She gave him a vicious stare. "Now we'll have to replace all the furniture before the bugs set in." She looked over toward the counter and saw Niyleen staring over toward them. "Kleppr, a customer seems to want your attention."
"Are you sure they just didn't notice your face and are staring in bewilderment?"
"You're an idiot, Kleppr," Frabbi said walking off. "Why did I ever marry you?"


Kleppr walked over to the counter and mumbled, "Not a day goes by I don't ask myself that very question, dear."
"Forever, in the doghouse Kleppr," Niyleen asked.
"Tell me about it." Kleppr sighed. "So, I haven't seen you in weeks Niyleen. What can I do you for?"
"Got any rumors flying about?"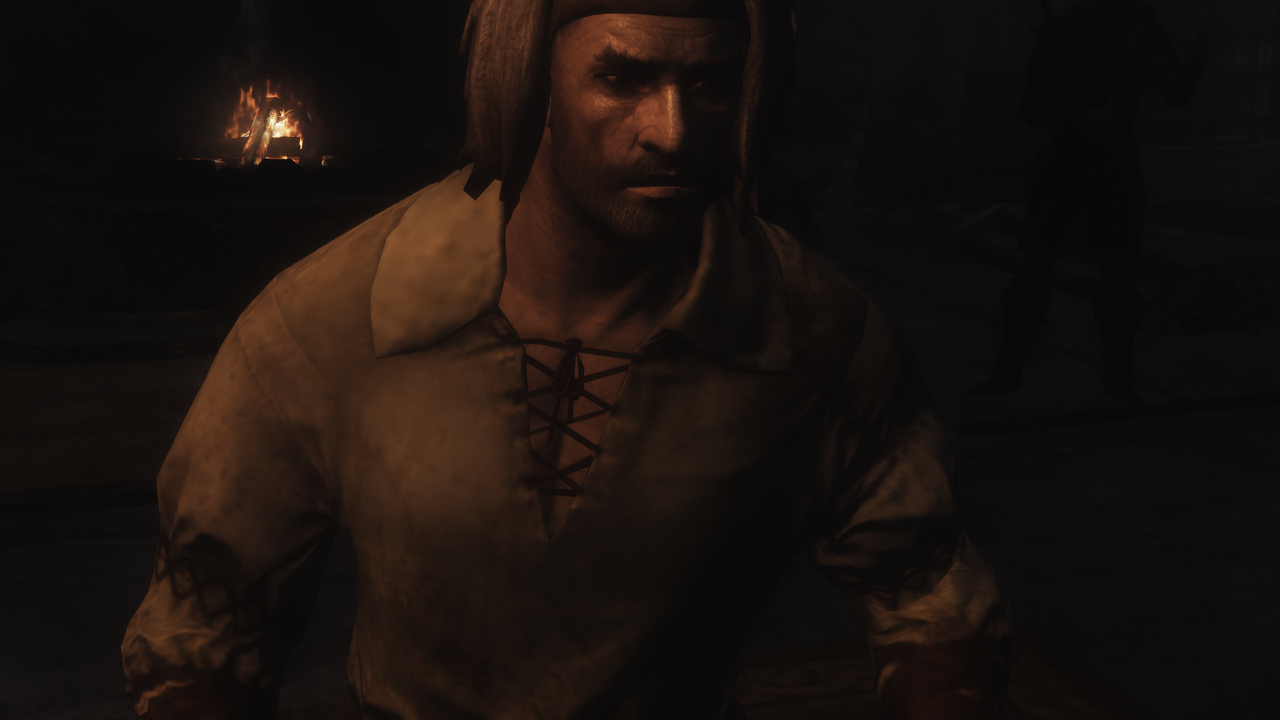 Kleppr furrowed his brow. "Not much that someone in your line of work would care much about."
"'My line of work?'" Nileen puffed out her chest. "I've turned over a new leaf. Heck, I even took care of some work over in Karthwasten the other day."
"So that Redguard wasn't off his gourd? HA!" He let out a bellow before continuing. "Well then, the Jarl has some issues he needs tending to regarding both bandits and Forsworn."
Niyleen frowned. "I've had my fill of Forsworn for the moment."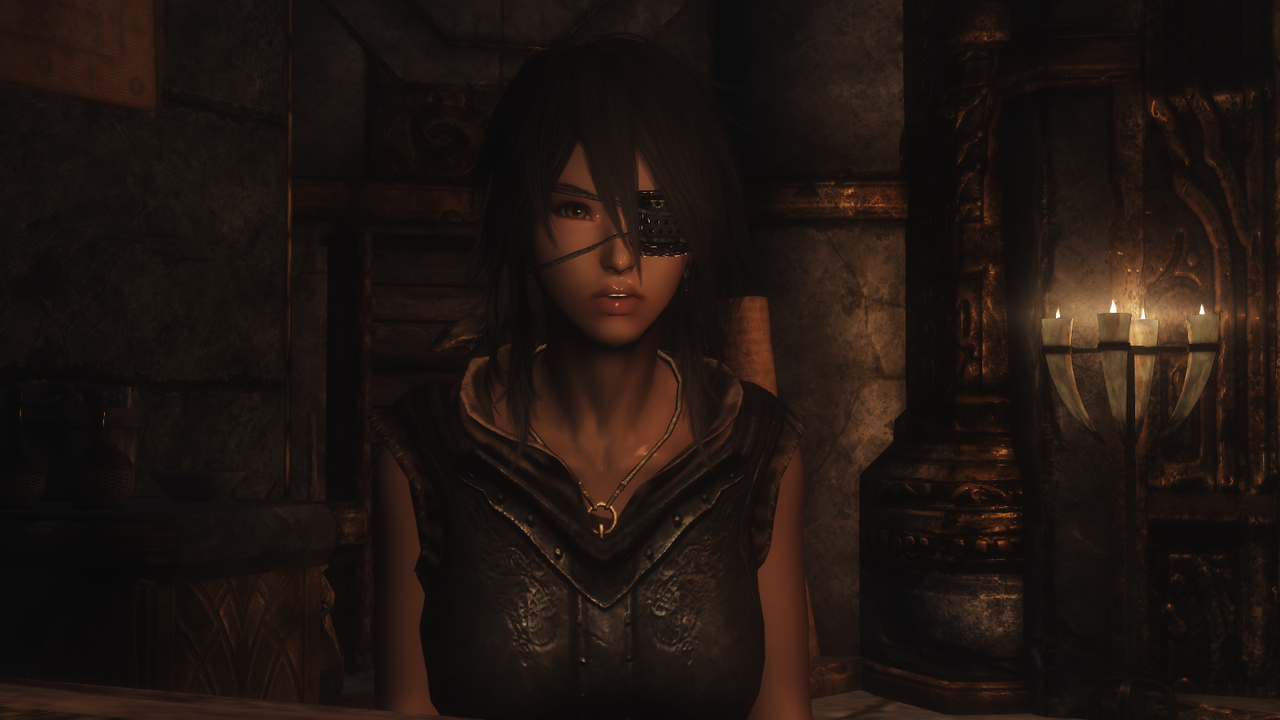 "Well," Kleppr said while cleaning some dishes. "There's also some Vigilant about. I think he's off his rocker but you can check out his deal if you want."
"Thanks." Niyleen got up and headed toward the door. "Oh," she said before leaving. "Make sure you take good care of the Nord that brought me here. She's a good girl, with a good heart. I don't want Markarth to swallow her whole."
"Will do."
Niyleen nodded and exited the inn. She stopped not too soon afterward and scoped out her surroundings.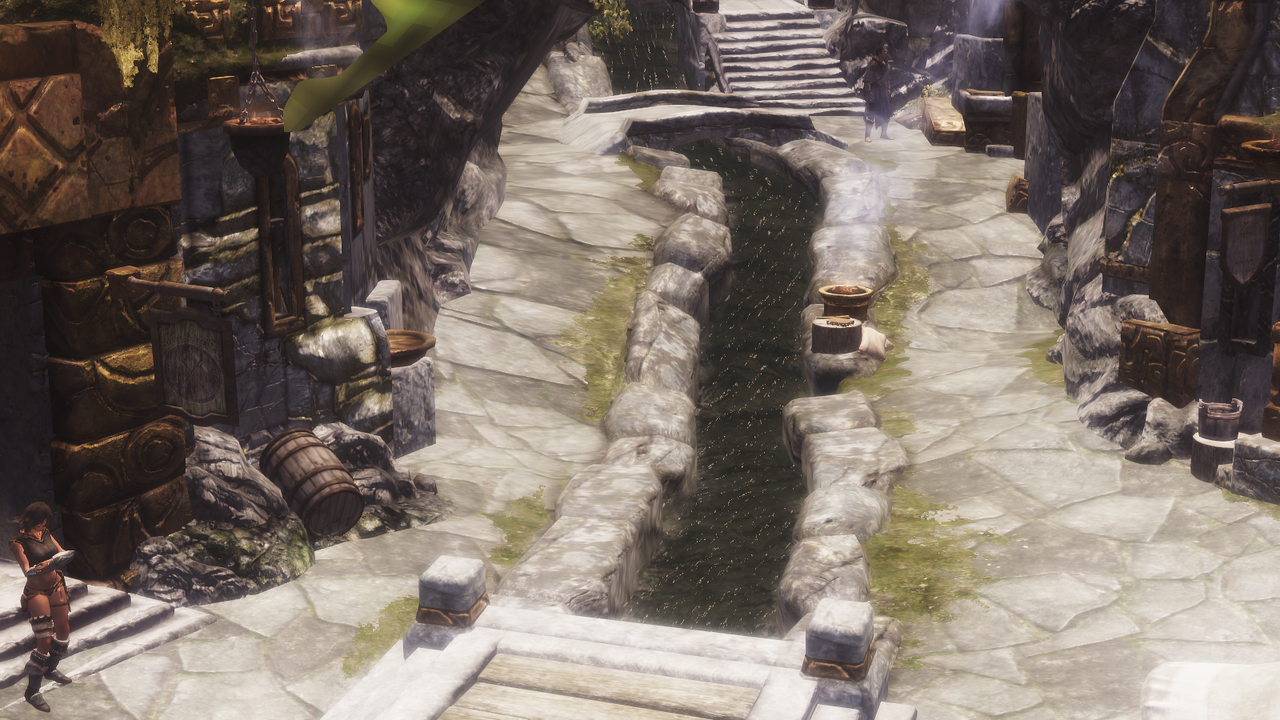 (Where to now Raging Inferno?) She literally had nothing to do, and had lied to Lucari so she wouldn't have to go into the Jarl's keep today. However, that said she needed to do something, else incur Lucari's wrath when they met up later.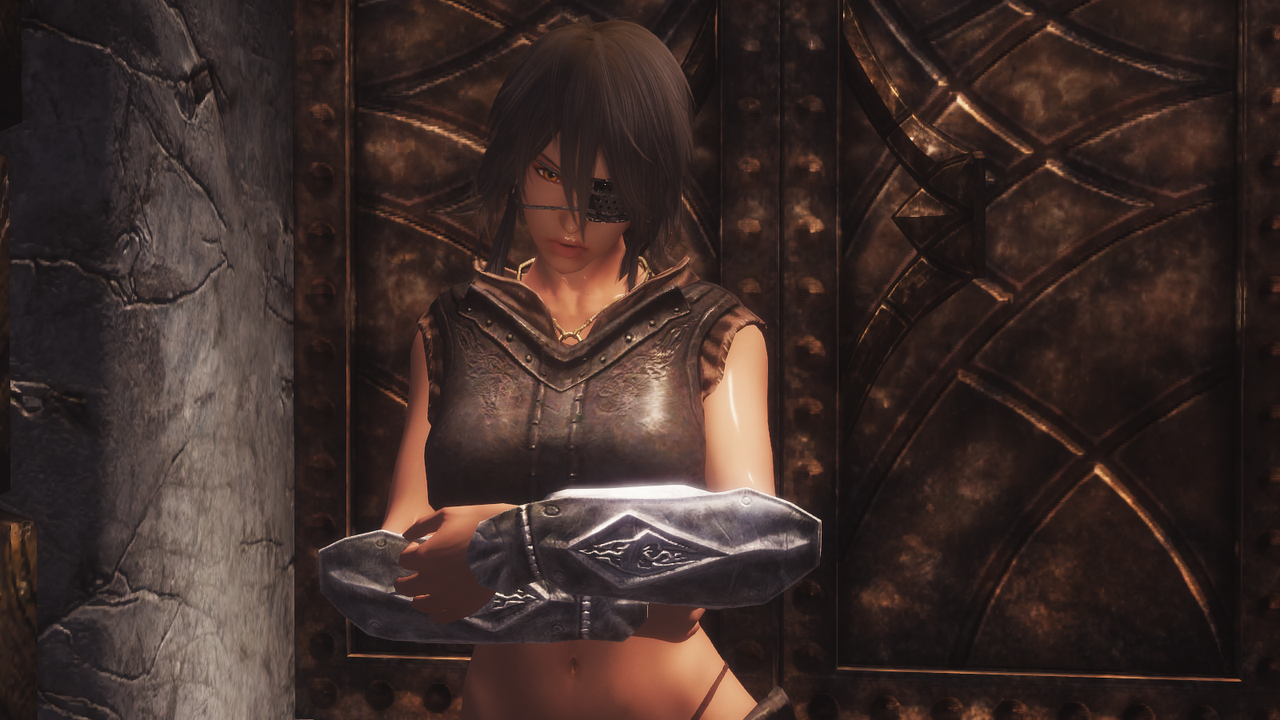 After a few moments Niyleen decided that she'd just take a stroll around the city and make something up. She headed up the hill and soon saw that Vigilant Kleppr was talking about.
"Shit. Not already…"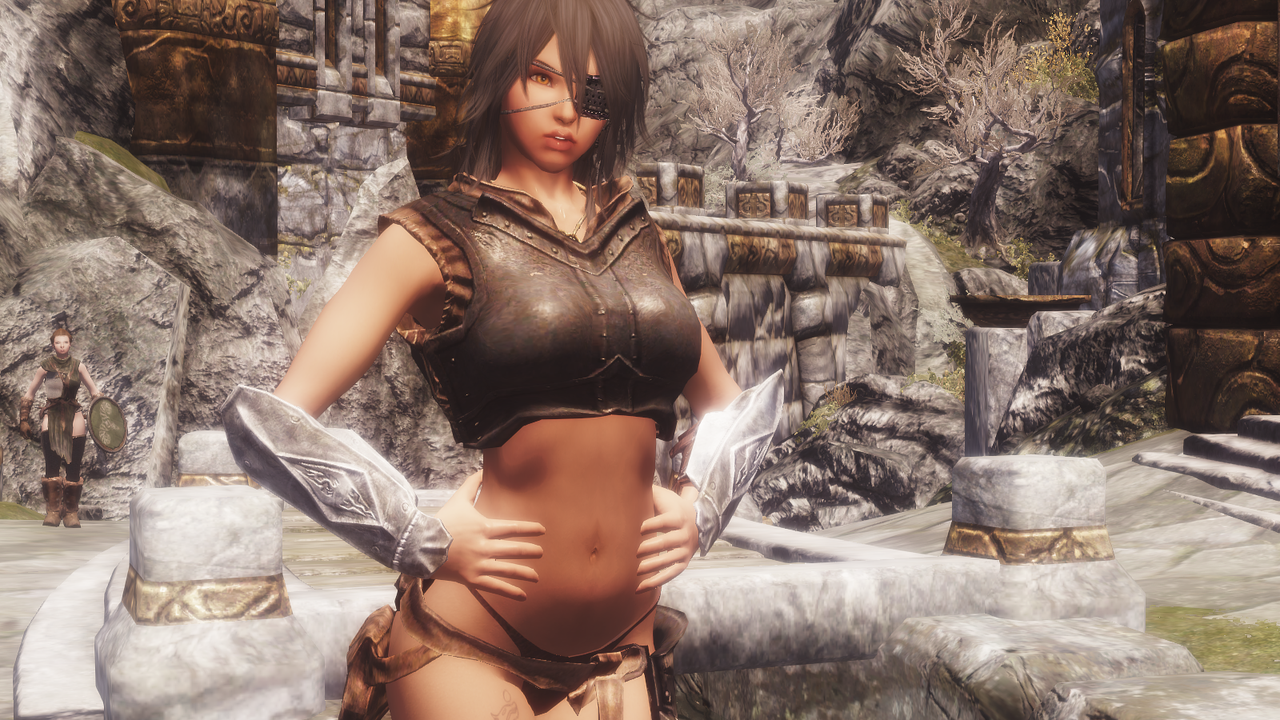 He was standing outside of a building Niyleen thought to be abandoned the last time she had come to Markarth. He seemed like he wanted to enter, but was rather reluctant to do so; at least not without some assistance.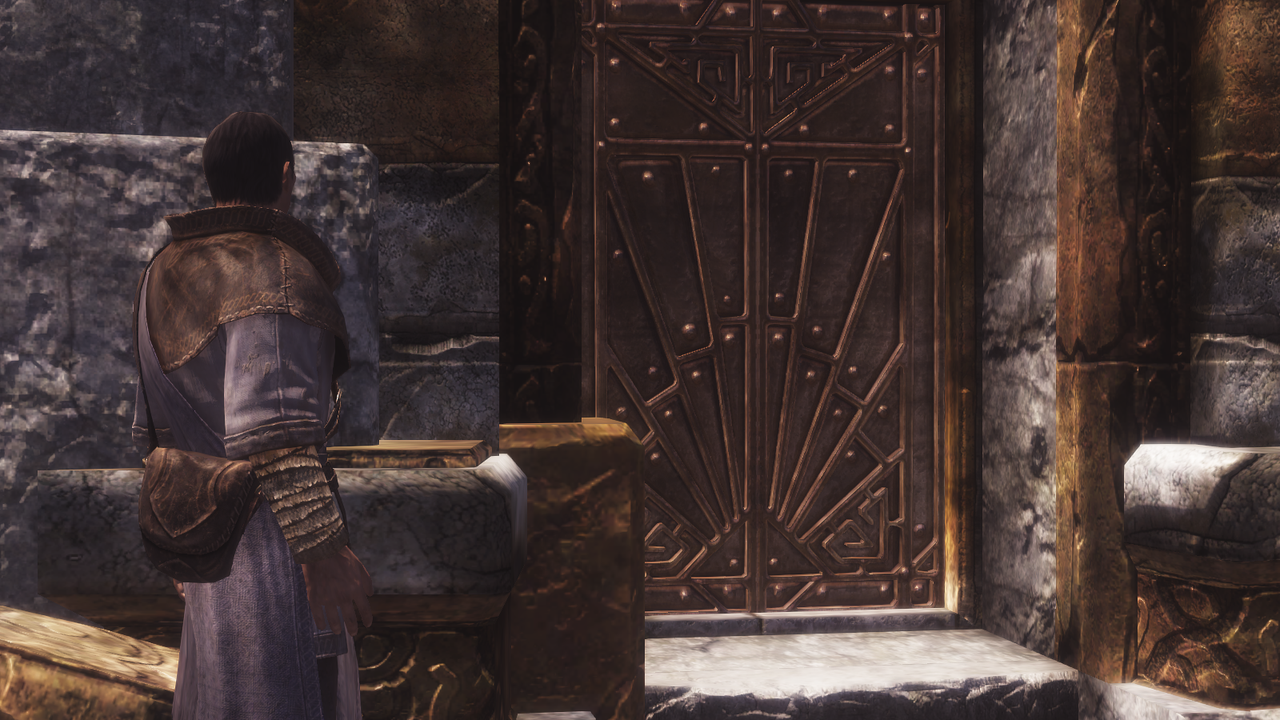 Niyleen sighed. "Oh well. Might as well see what's his problem," she said before walking over.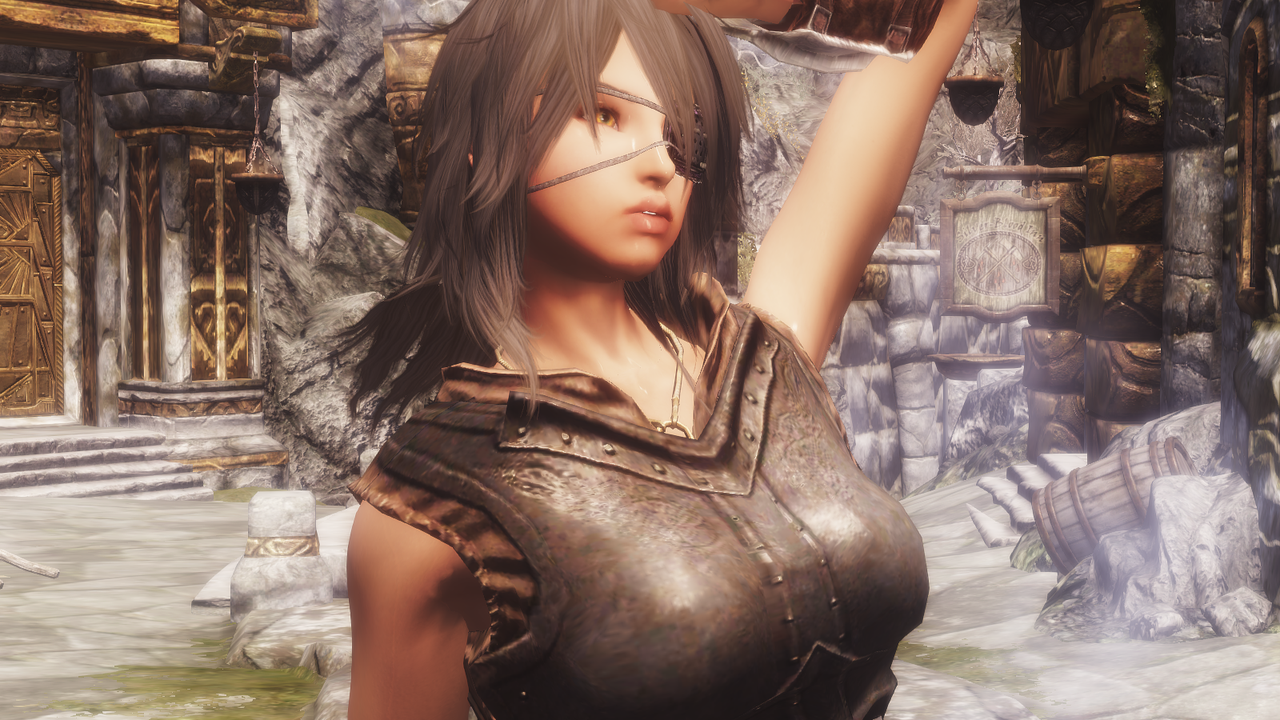 As soon as she approached the Vigilant came up to her and said, "Excuse me, but do you know anything about this house? Seen anyone enter or leave?"
"I've just come into the town myself," she admitted. "But for as far as I know, this house has always been abandoned."
"Damn…" He swore under his breath. "Anyways, I'm with the Vigil of Stendarr. We believe this house might have been used for Daedra worship. Evil rites and so forth."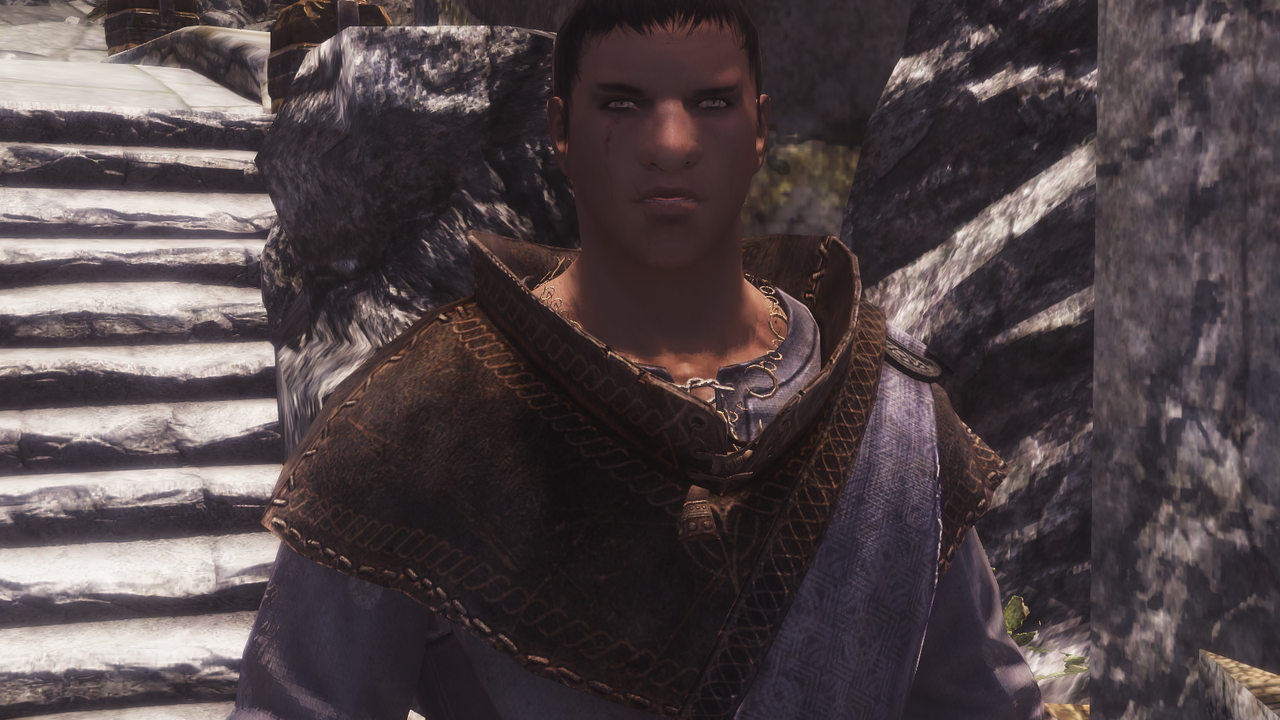 "Daedra worship? In Markarth?" Niyleen said off guard. "The city may have a Forsworn issue, but isn't Daedra worshipping like a big escalation of the situation?"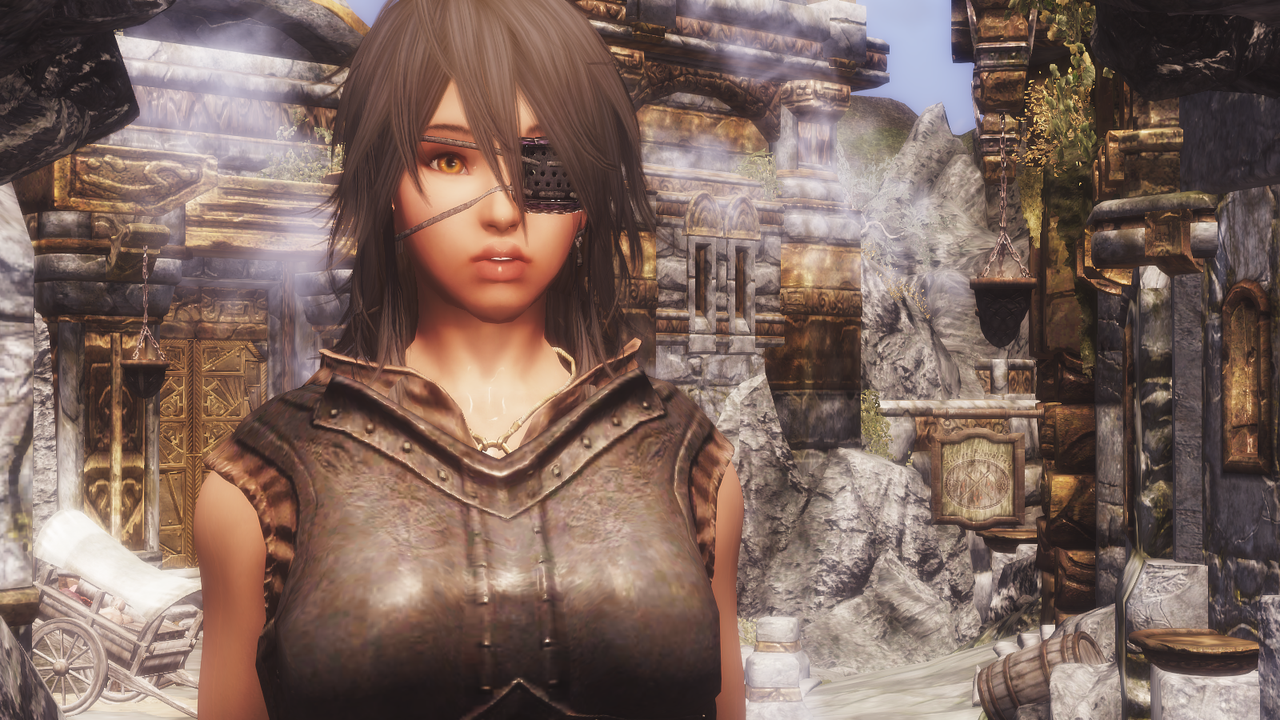 "A Forsworn problem? That's new…" He seemed to ponder whether the two had a connection but then ceased. "Anyway, I was actually just about to head inside. It would sure be good to have someone not blind to the city's plights to watch my back."
(A forward invitation into danger… not today Vigilant.) Niyleen shook her head. "I'm sorry, but I was just passing by. I'm just a normal citizen, not some hero type. Maybe someone else may come along and assist you."
"I see…" He frown slightly. "Well then… In any case thank you for your time."


Walking away an eerie thought crept into Niyleen's head. (Everyone in this town is self-fulfilling and won't stop to help that man…) She took a glace toward the inn and a chill went down her spine. (I may have just sent Lucari to her grave.) She shook the thought from her head. "Naw, even Lucari wouldn't be that stupid."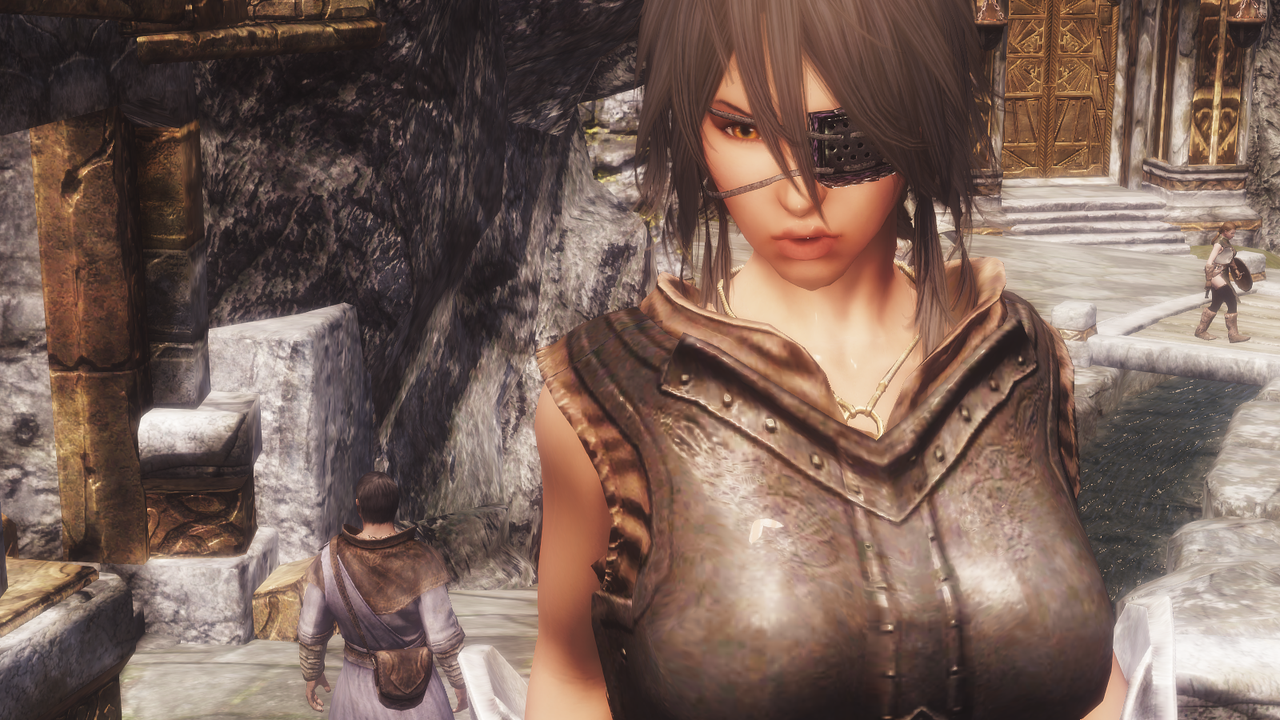 She continued walking around the city and stopped when she came across the blacksmith's forge.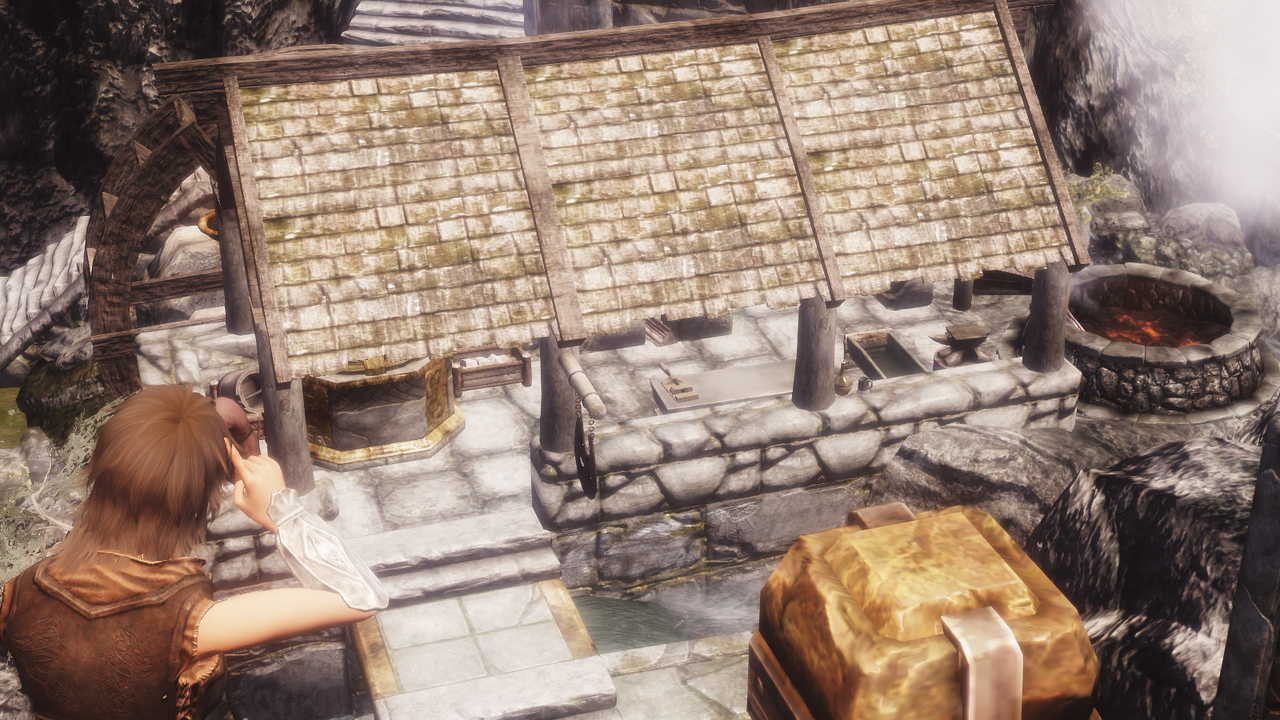 "Ghorza's nowhere to be found… Maybe I can make myself some new gear," Niyleen said cheerfully. "Wearing a dead man's hand-me-downs is a bit… unnerving after all."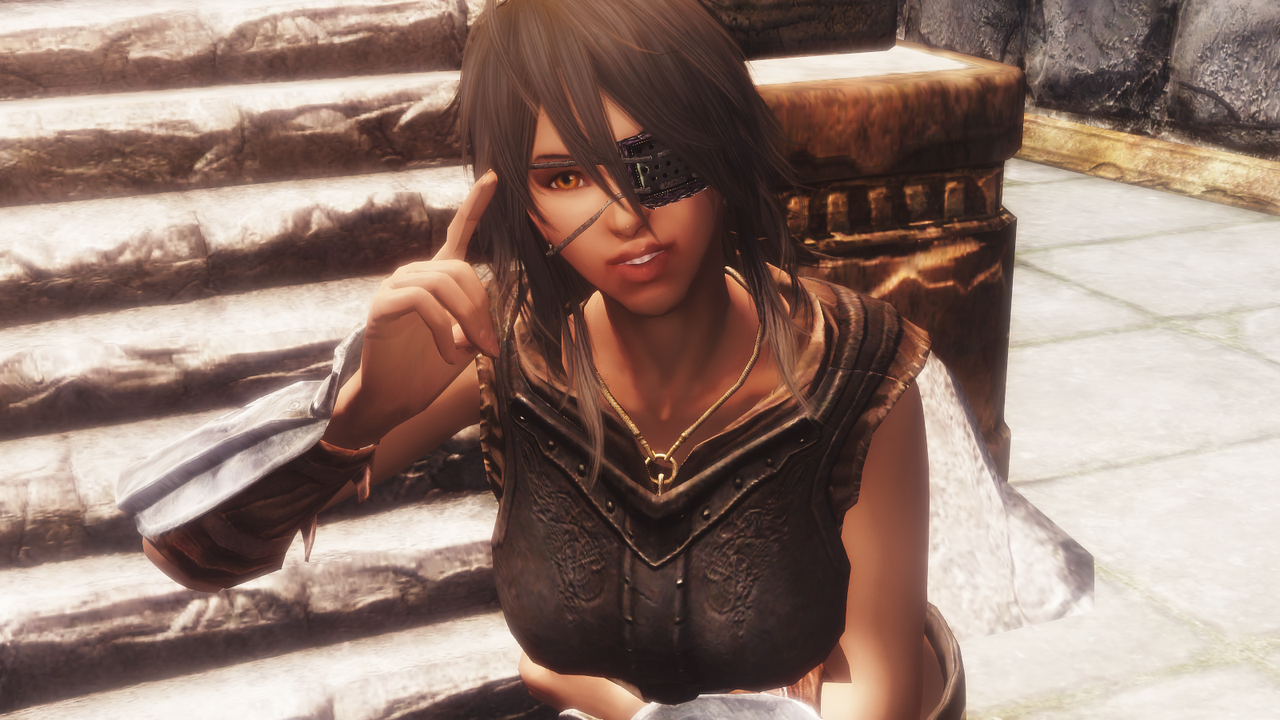 Niyleen went into the work area and saw a male staring down toward where the smelters worked.
"Rough day boy?"
"You wouldn't understand," he said sadly.
"Try me."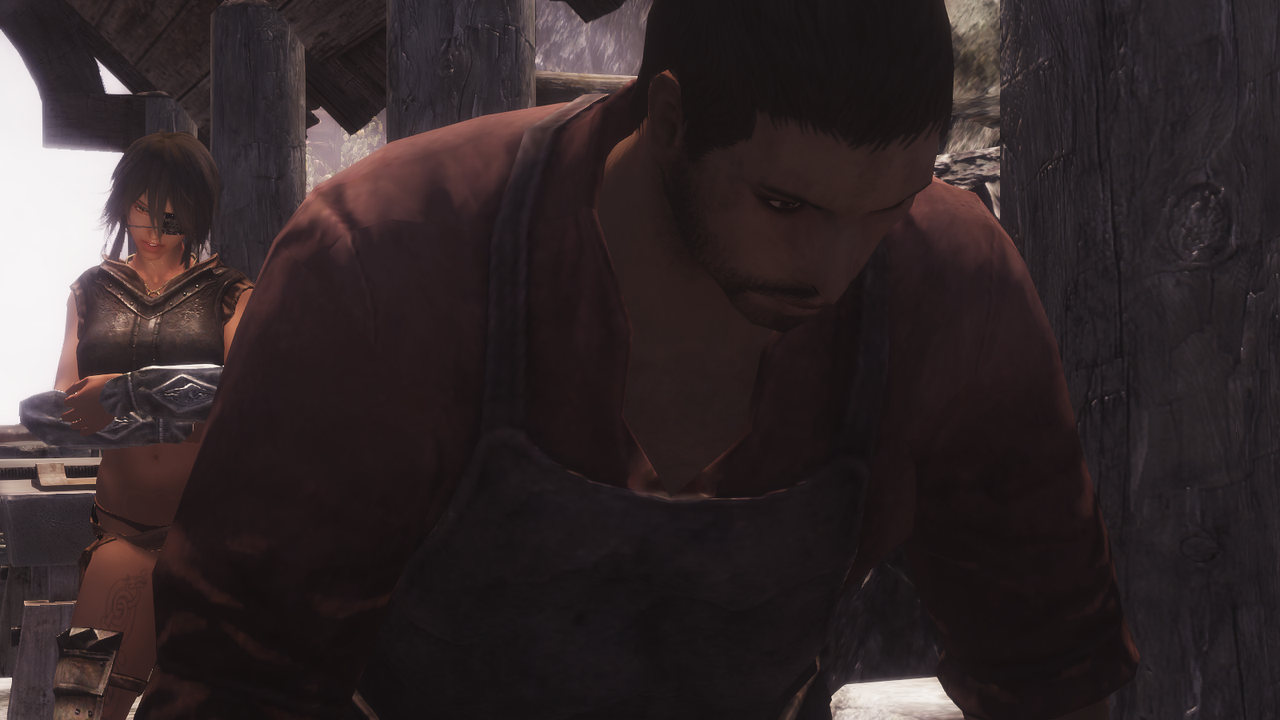 "It's… it's Ghorza, my Master," he admitted. "She's just so hard on me. I keep trying to make nails like she's told me, but no matter what I do there's always something wrong. I… I can't…"
"Calm down boy," Niyleen said with a smile. "I'm sure you have the talent resting inside you. Ghorza is just hard on you because she wants you to be the best, considering that you're her apprentice."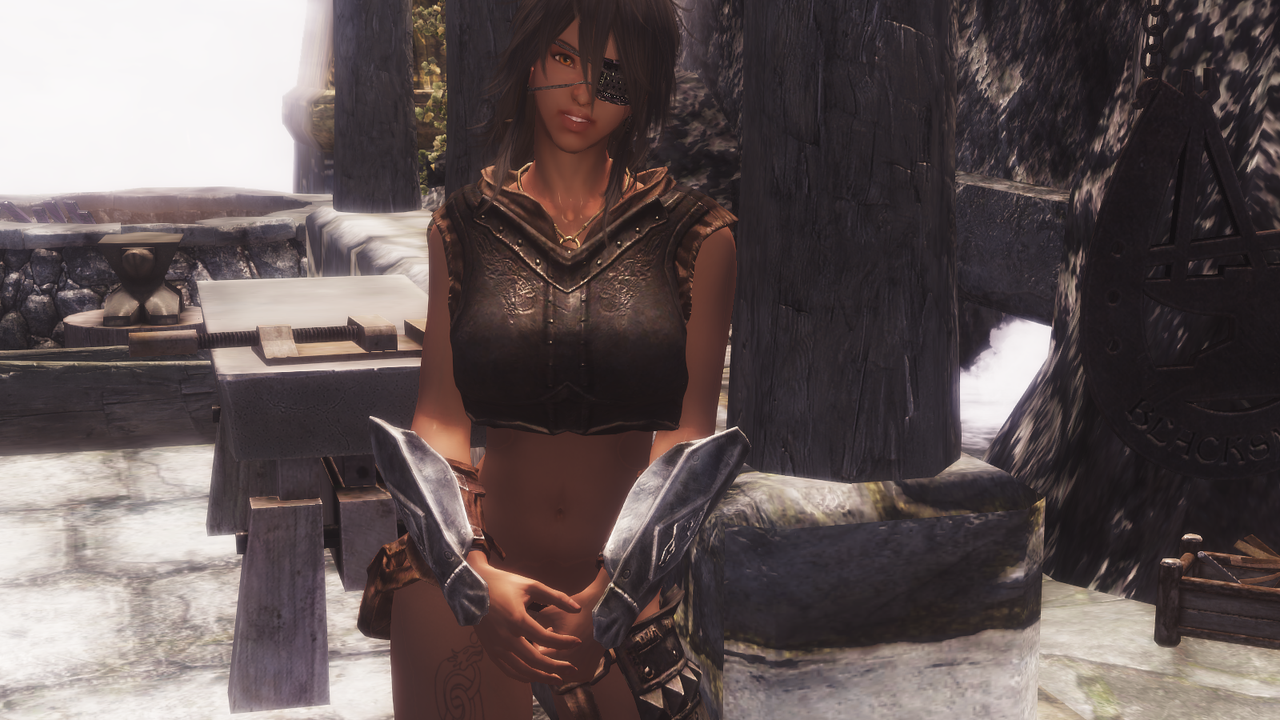 "Y-you sure?"
"Of course!" Niyleen walked to his side and looked him in the eye. "You are not useless. You're just not there yet. Stop trying to learn her way, and develop your own way of forging and maybe, just maybe you'll be a great blacksmith one day. Better than Eorland!"
"You really think so?"
"Boy I know so." (God this kid is useless.) "A-anyway, I know Ghorza is a little rough around the edges and a bit… you know, when it comes to others touching her forge, but I really need some things made and I was wondering…"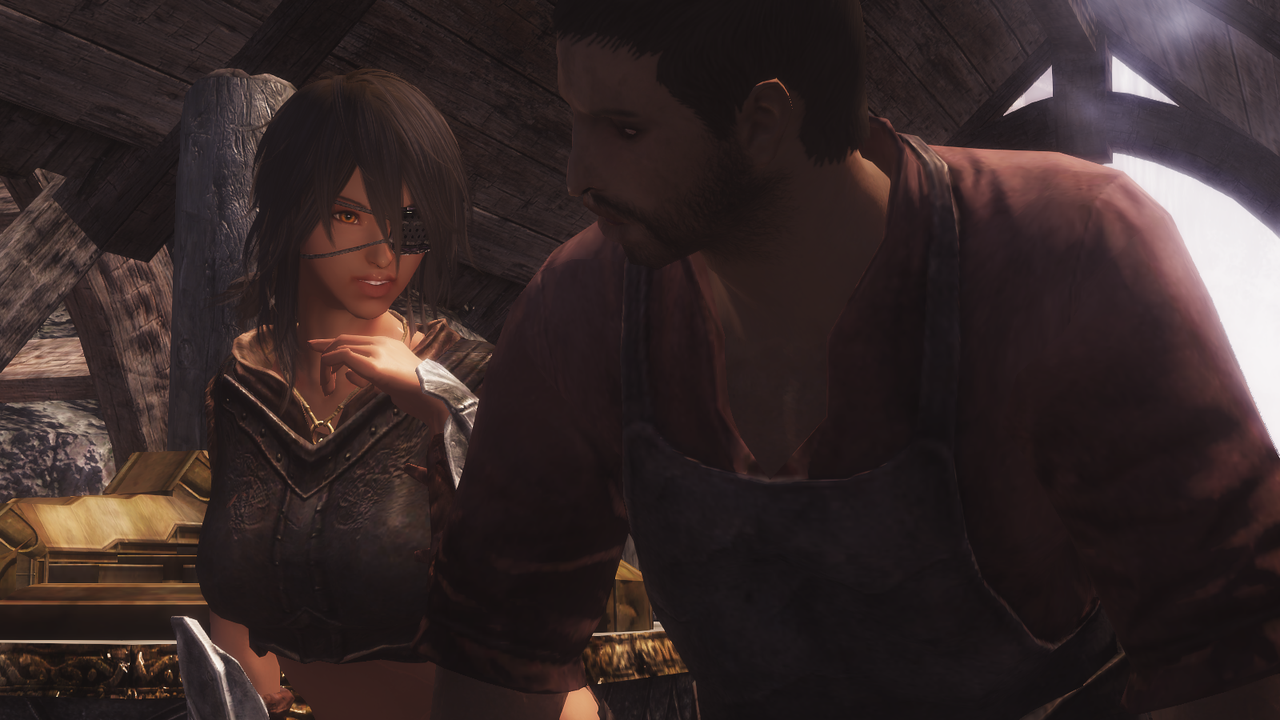 "Oh gods no," the male interrupted. "I-I can't make anything but nails. And I can barely—"
"No don't worry, I'll make it myself. I've made more than a few things in my time."
"Oh… I don't know… Ghorza…"
"Isn't here."
The apprentice thought it over and seemed to be moving toward the negative until Niyleen flashed him a cute smile and in order to avoid her eyes he looked down at her legs which left his face flushed. "S-s-s-sure," he gasped.
"Thanks!"
As she walked off to make some new equipment she could have sworn she heard him mutter, "Praise Dibella for that ass."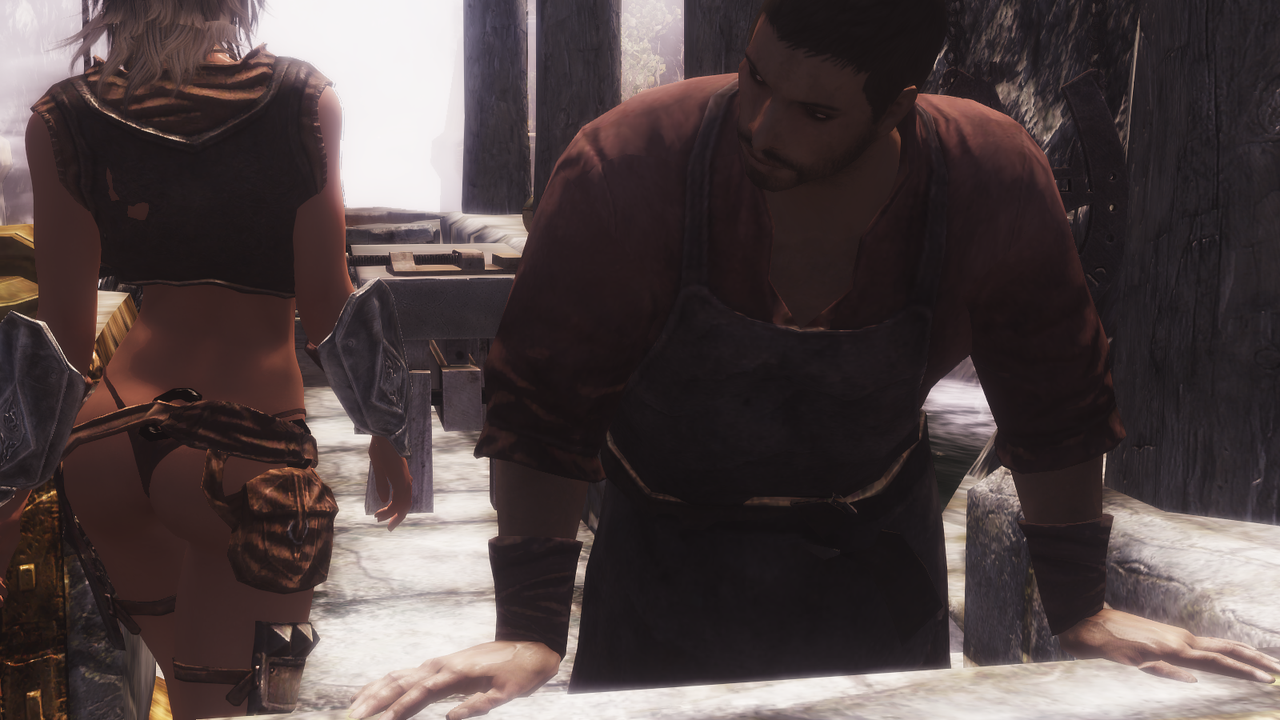 And so with no time to waste, Niyleen got to work on her new set of armor; utilizing the tips and tricks she'd learned from fellow bandits over the years.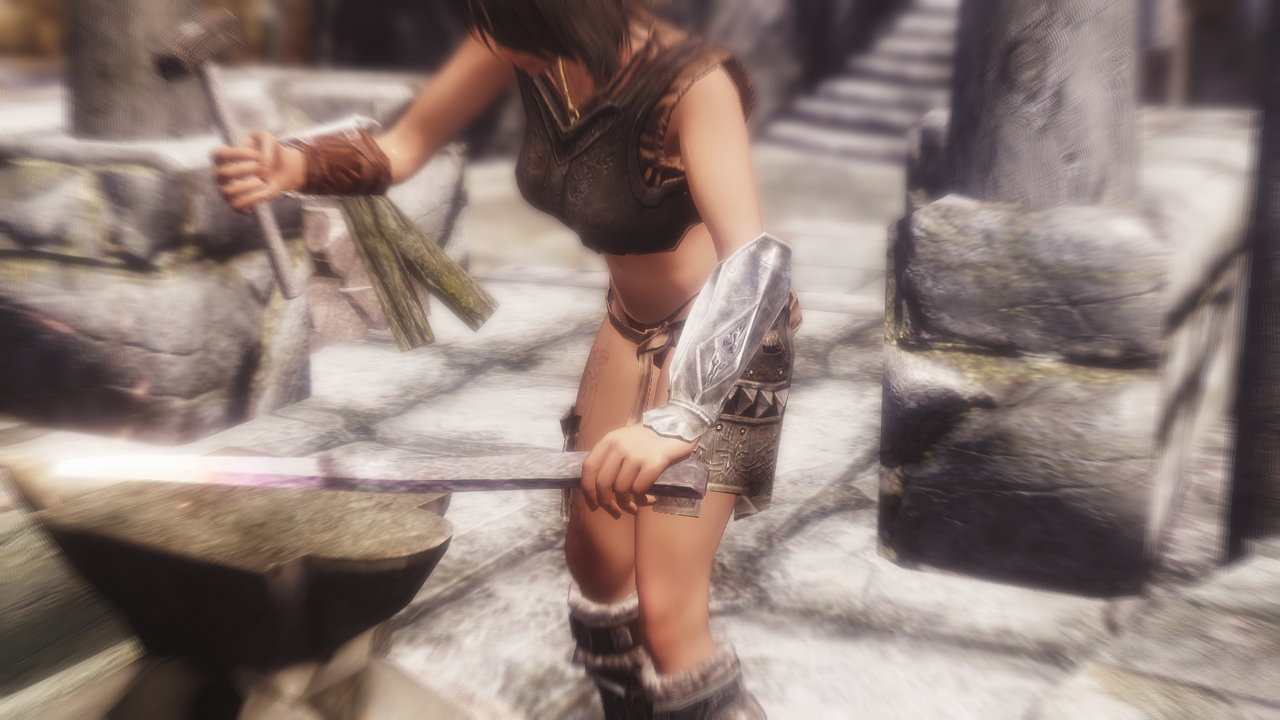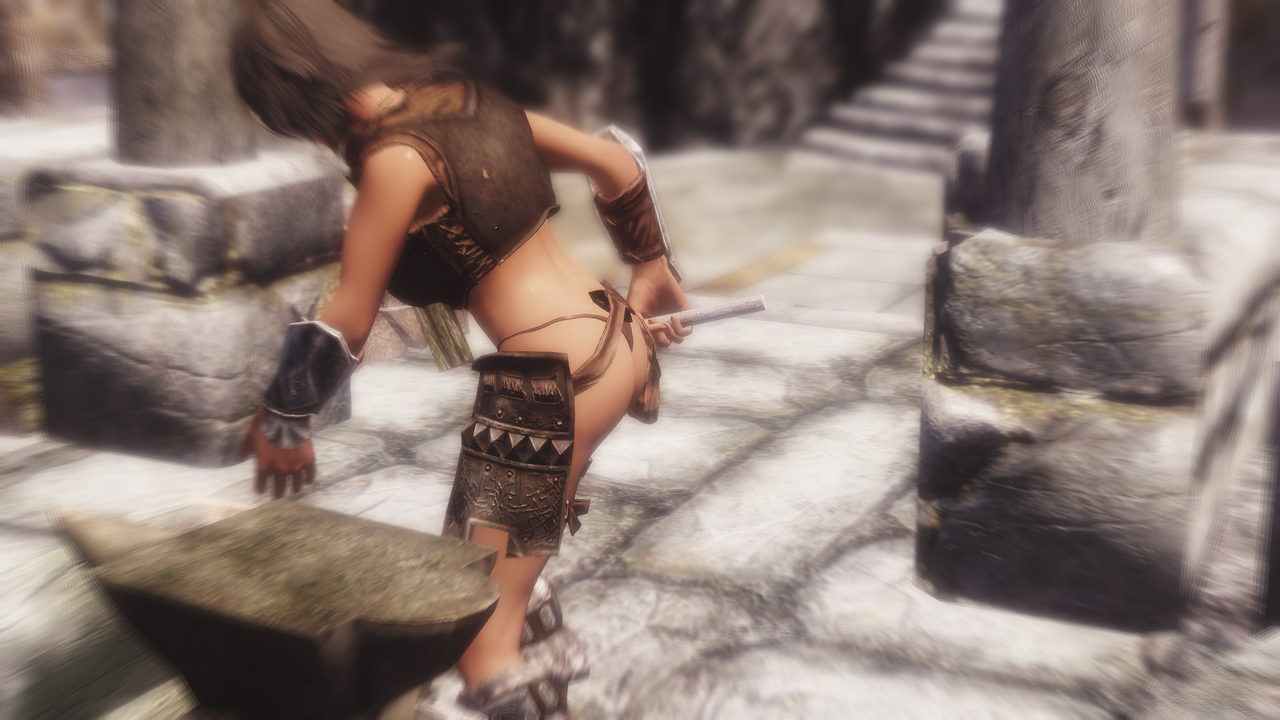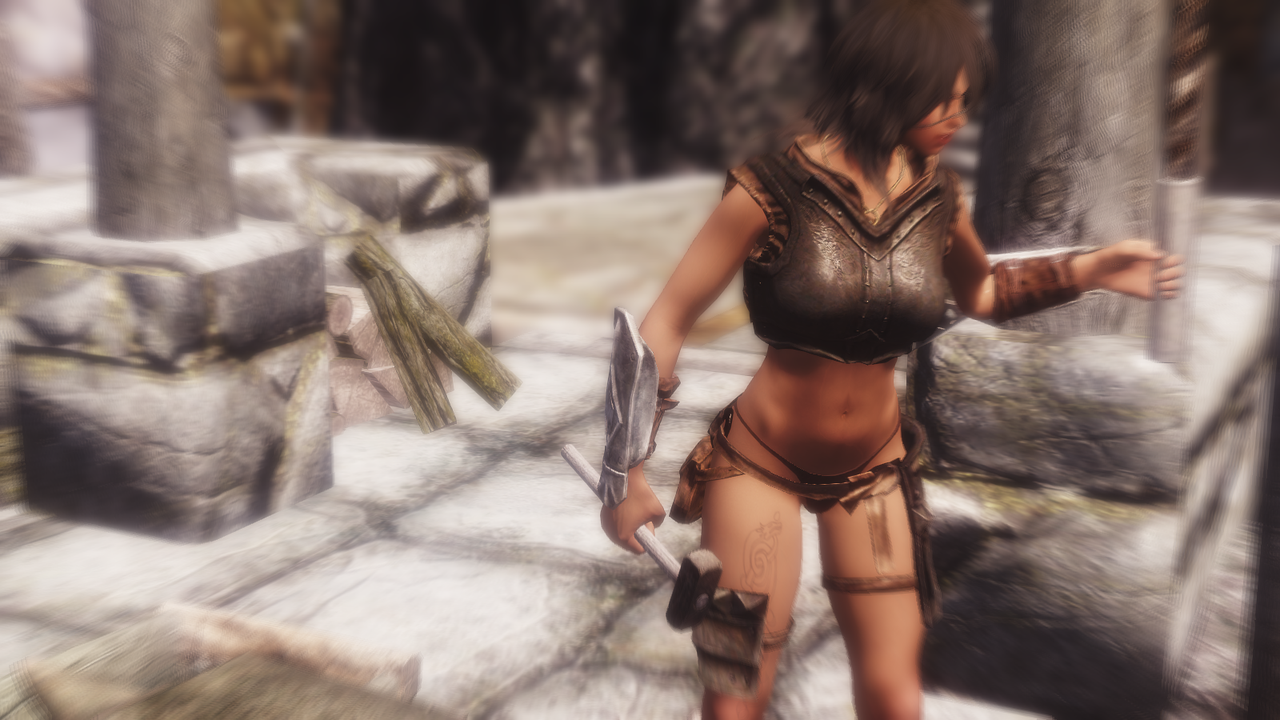 And after sometime, Niyleen gathered what she created with a big grin on her face. "This will definitely do."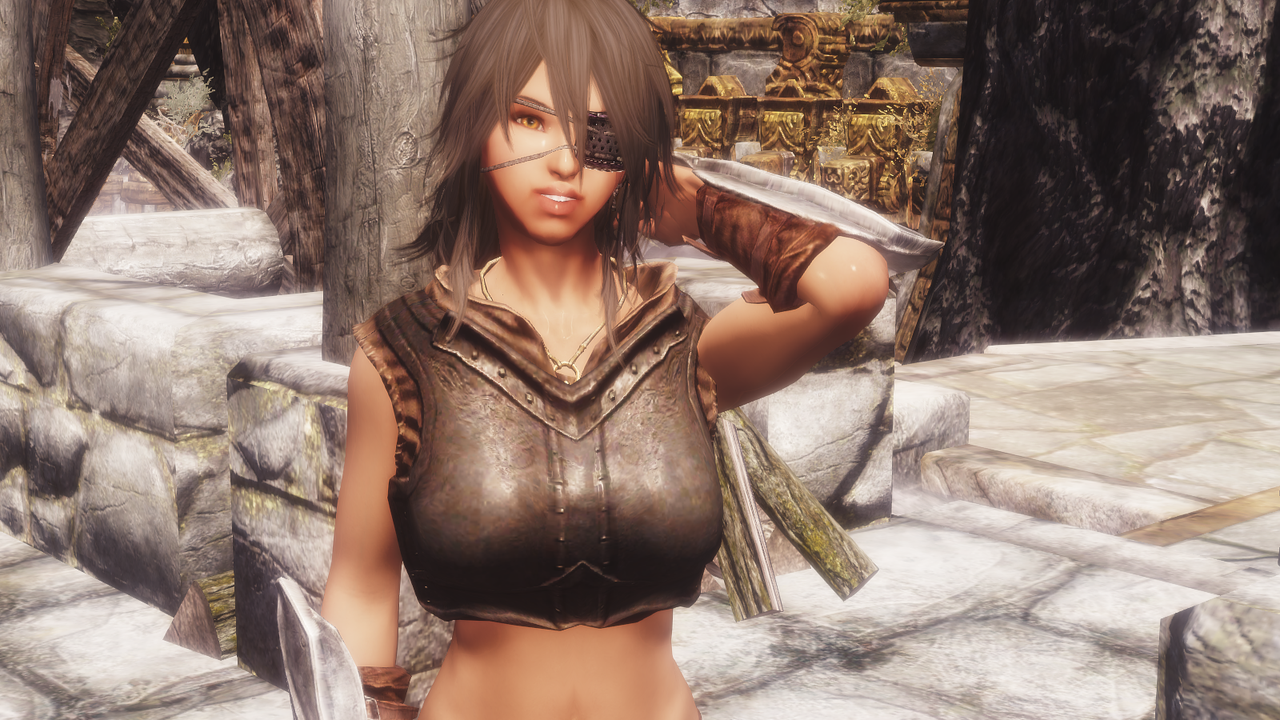 She rushed off from the forge and just in time too. As she was running off, she heard Ghorza yelling at her apprentice for being useless and to pound something harder or something.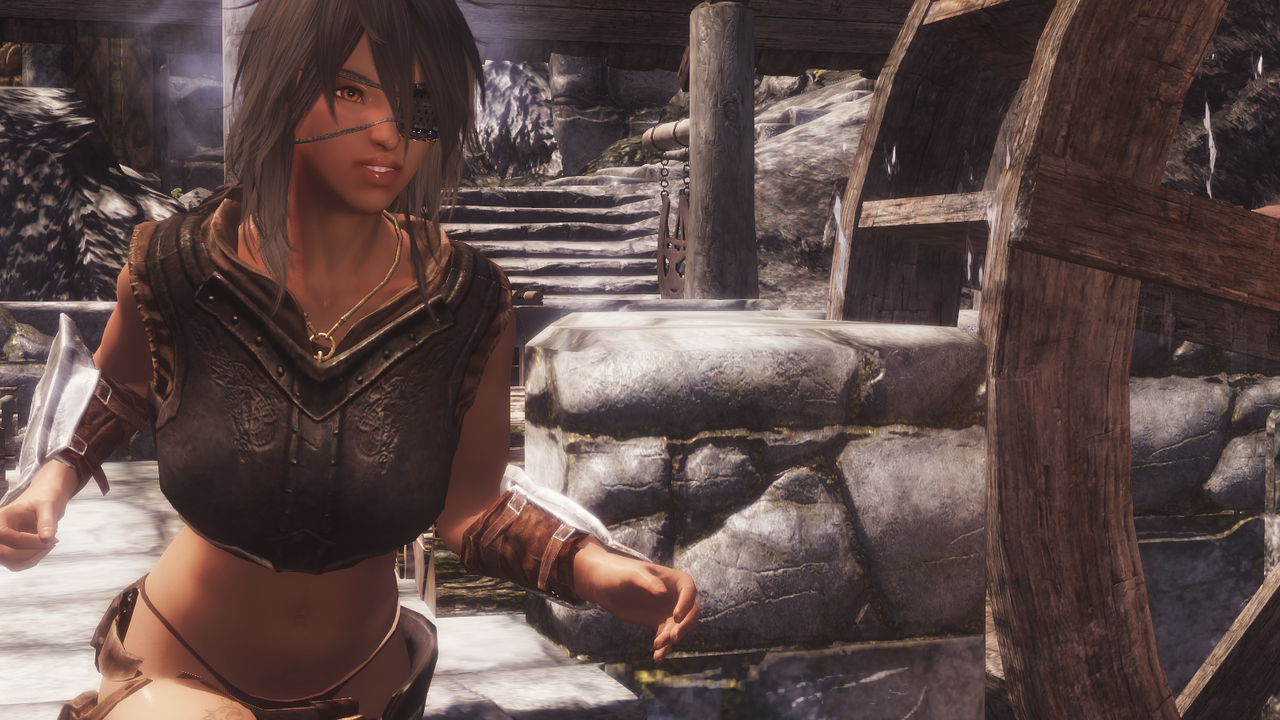 Niyleen went up the steps and continued going until she was at a dead end.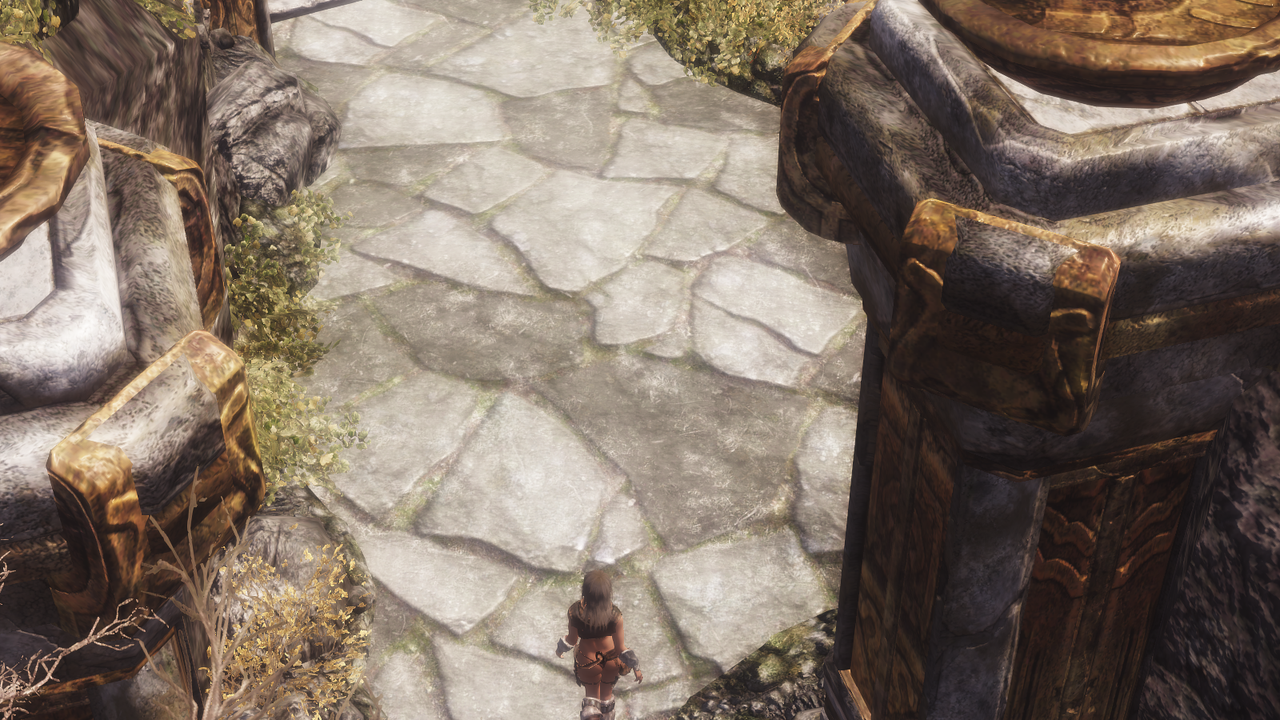 "Here's good," she said taking a deep breath. (I may dress like this, but it doesn't mean that I like men to ogle my body. Especially not my nude body.)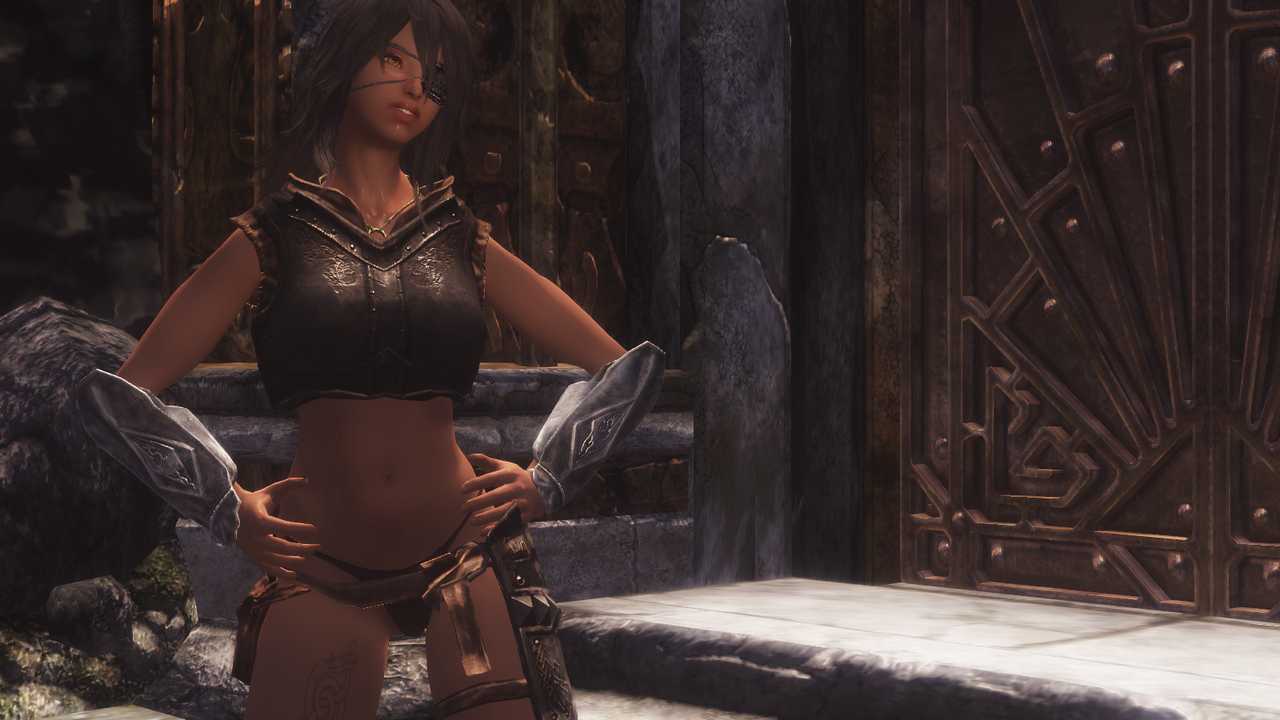 And so Niyleen stipped off her armor. As she prepare to put on her new gear a chill went down her spine. She covered herself and shouted, "W-who's there!?" Her voice echoed throughout the alley and after a few moment when she didn't get a response, she quickly got dressed.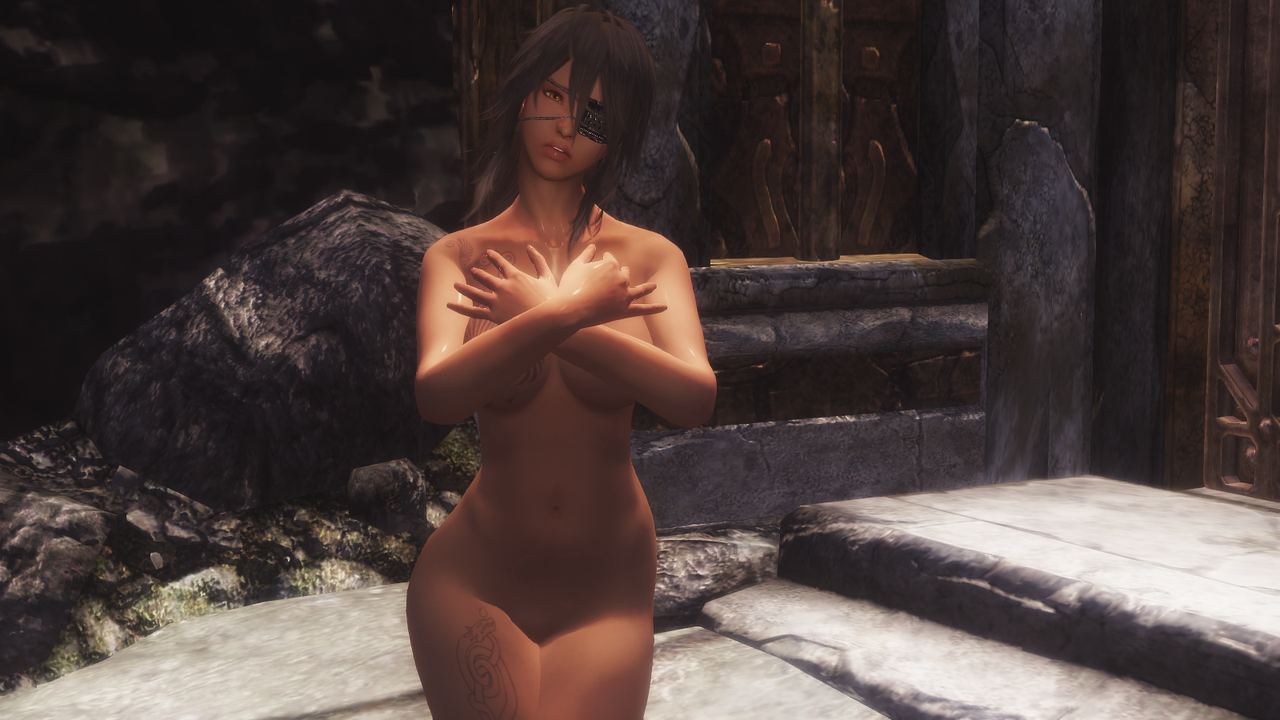 "Well you've really outdone yourself this time Niyleen," she said to no one in particular. She was impressed with well the armor fit her and although it seemed strange, she felt more protected now than she did in the iron armor."


"Guess I've got something to tell Lucari now," Niyleen said while still in awe of how awesome she felt in her new armor.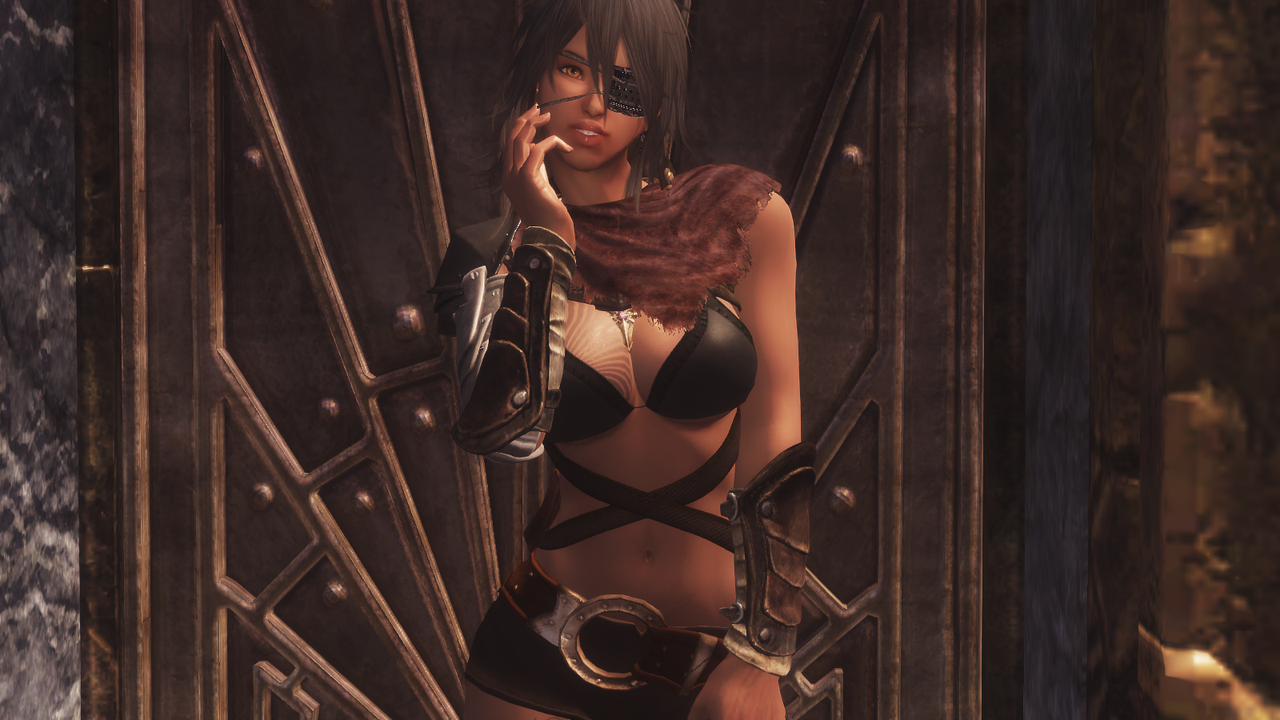 Exiting the alley she came across a sight she didn't want to see at all. A guard was walking up the stairs and saw her coming out of the alley and approached her. "Well well, what do we have here? Up to no trouble I bet."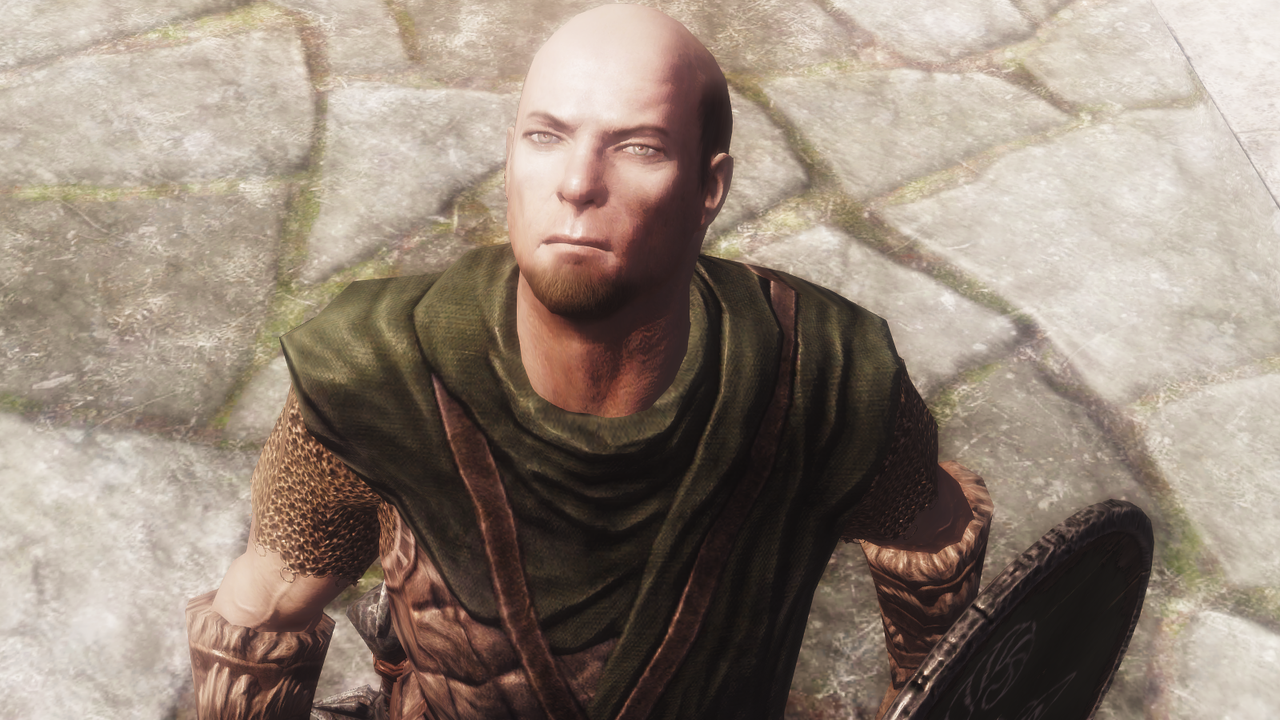 "Oh fuck off," Niyleen said reverting into bandit mode. "I've done nothing to be getting harassed for."
"Oh no? Well what were you doing in that alley way huh?"
"Uh… I was…"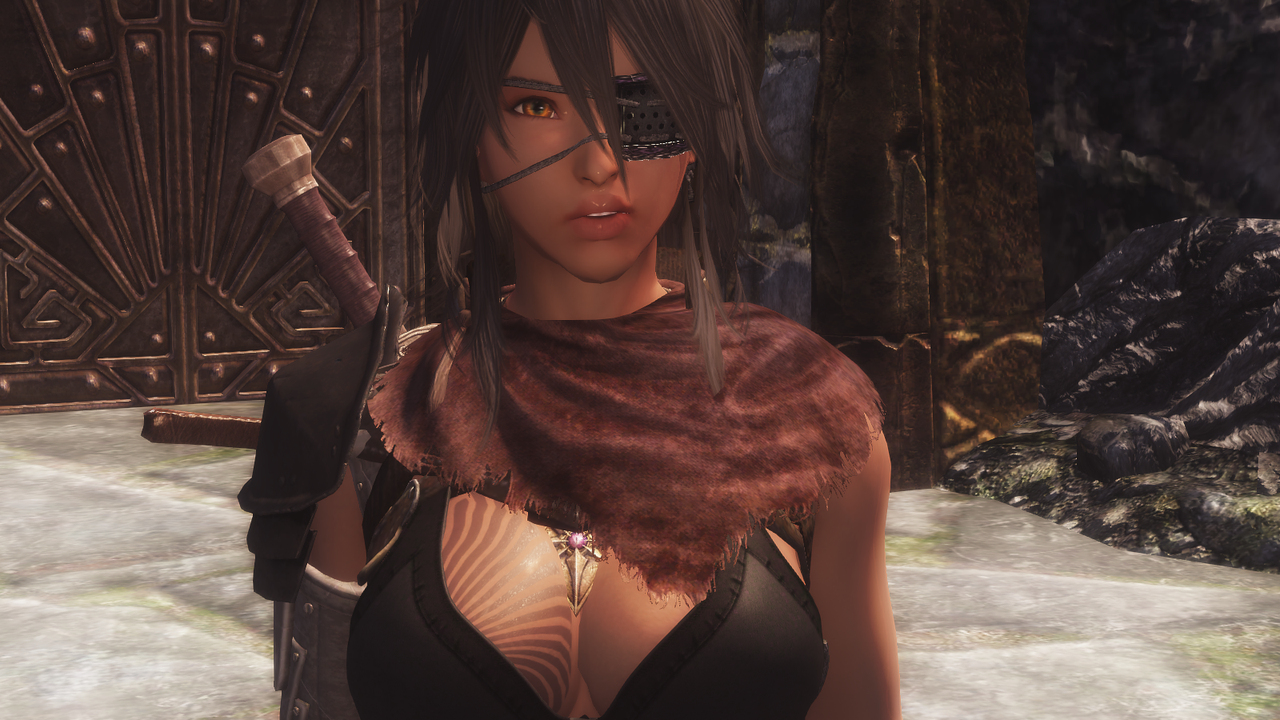 "Lollygagging. You were lollygagging," the guard interjected. "In my city we'll have none of that nonsense. You better go on and don't let me catch you doing it again."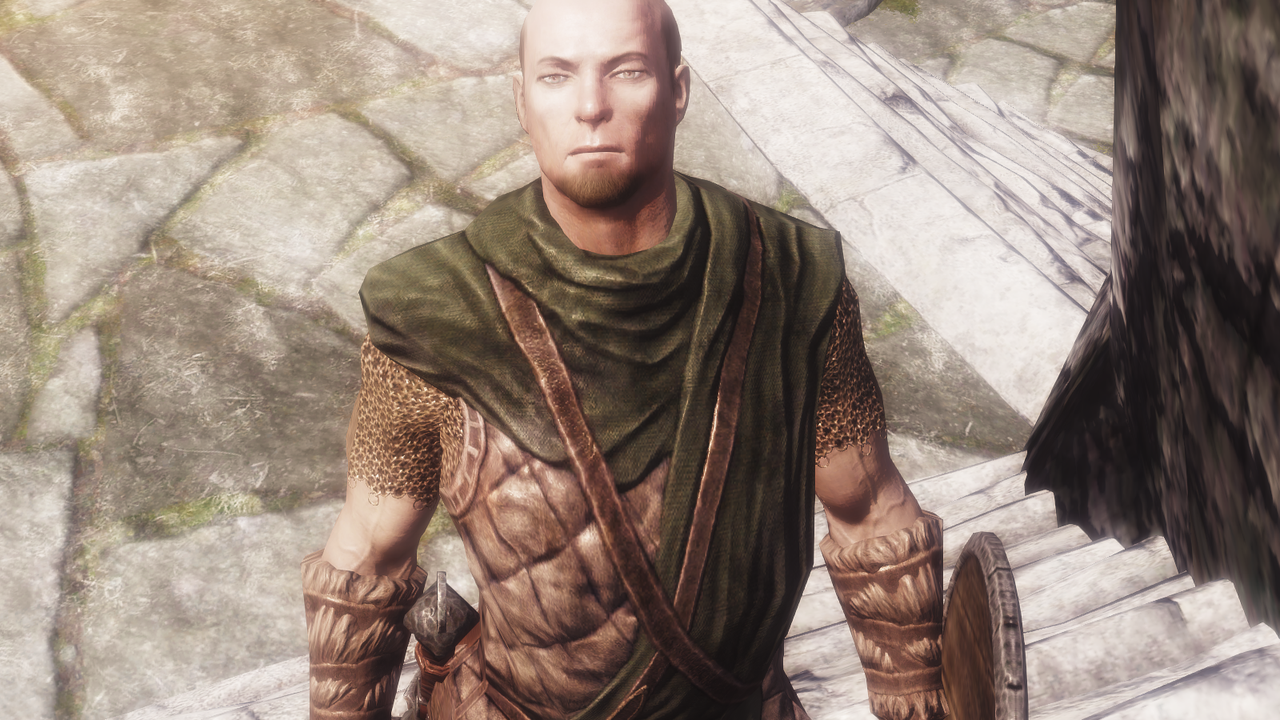 "Oh piss the fuck off," Niyleen snapped. "You're bothering me for lollygagging? LOLLYGAGGING? You have corrupt guards, a Forsworn problem and apparently Daedric worshipping happening, but noooo. The most pressing matter in all of Markarth is ME. Me lollygagging." If he wasn't a guard, she'd drag his body into the alley and that'd be the end of it, but she wasn't riled up or stupid enough to do that at the moment.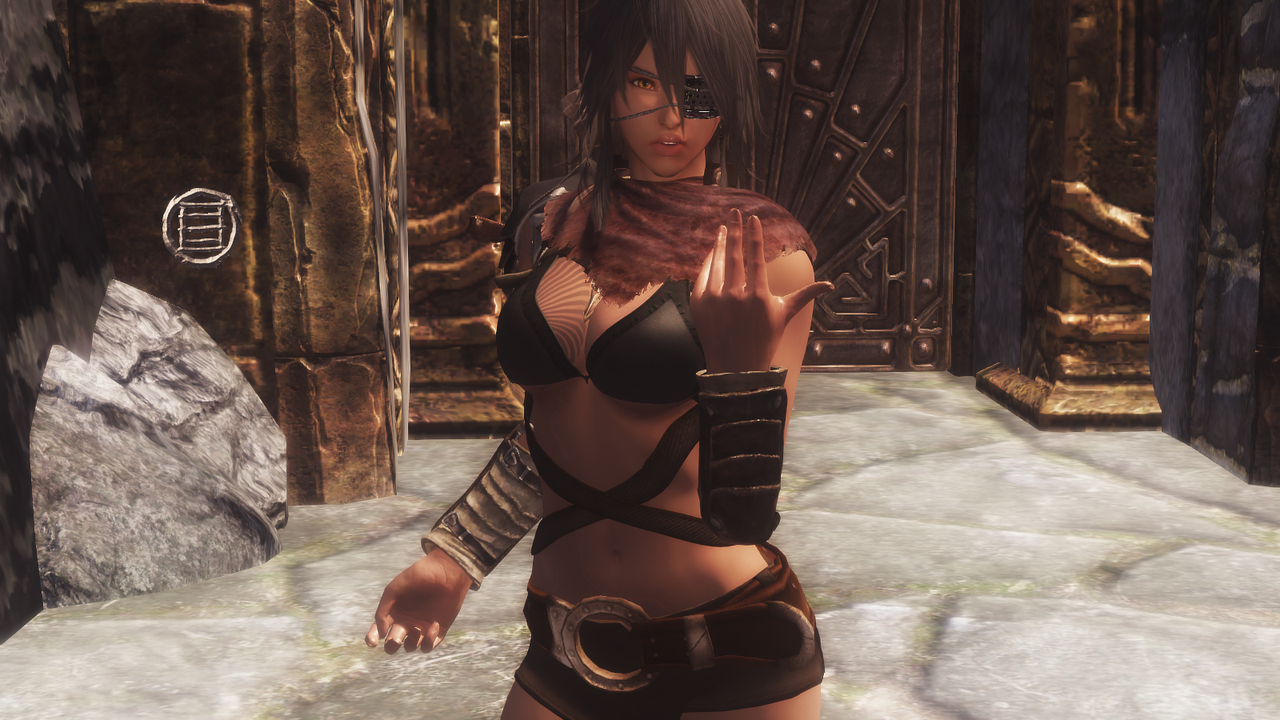 He passed her by and said low enough just in case anyone else was listening, "I don't know what you've heard, but if you keep spouting off nonsense about Forsworn in Markarth, you and your little Nord friend may find yourselves holed up in Cidhna."
"Is that a threat?"
"Just a prediction. One even an idiot drunk knows to be true." The guard walked off and left Niyleen even more furious at the state of Markarth's city guards.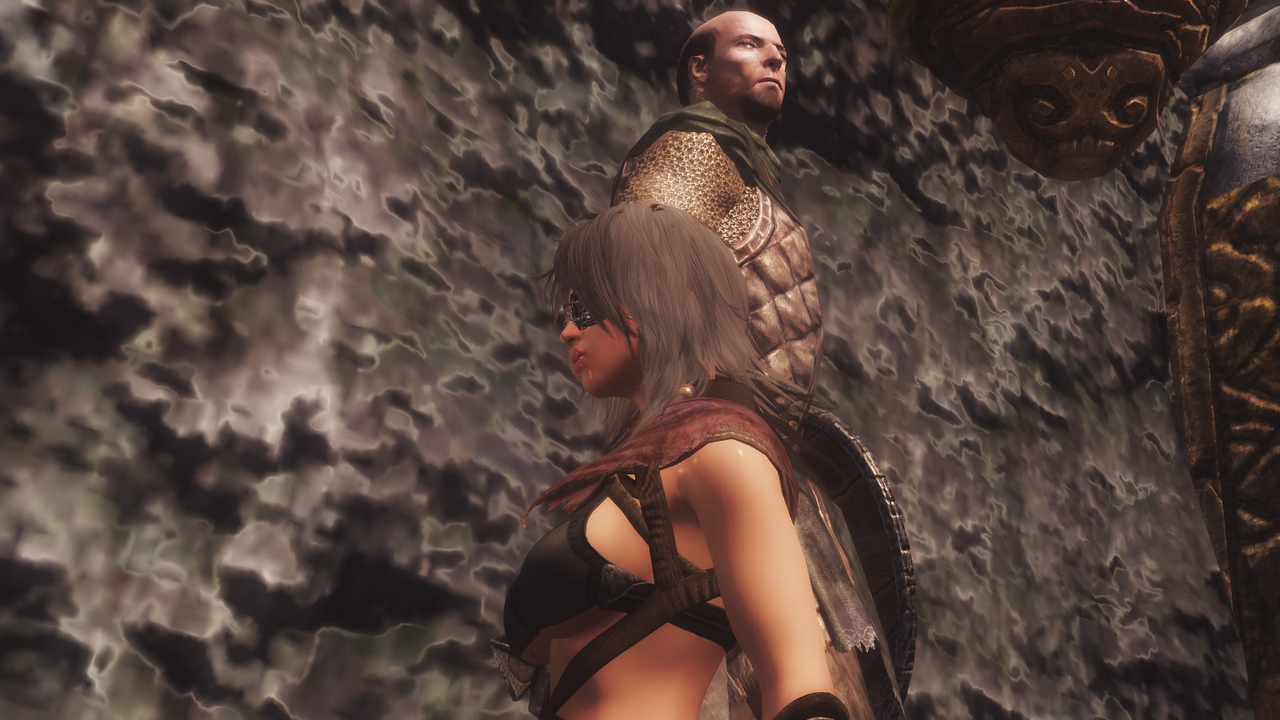 After cooling off a bit, Niyleen continued surveying the city. However with her mind still boiling over that guard's words, she was completely oblivious to the threat that loomed behind her.