The Paradise Predator (Graphic Novel) Part Eight
---
The Paradise Predator (Graphic Novel)
Part Eight
The submission of
Layla the protected 
Succubus
Abalam the Demon of Lust was in is throne , and looked to Room entrance to see is Favorite Succubus graciously
Walk with her provocative sensual walk  in his direction, her tail swinging right and left in slow soft motion in compass with her sexy hips,
The Demon felt his lust on his huge cock that started rising slowly to erect state.
Layla Was small is height , those red hot eyes and tender lips and her small sized body remembered Abalam the time when she was still looking that
age 18 years old when He game her the awakening to her actual Succubus form, All the Demons were against it cause she was still to immature
to pass to  Abalam trial of awakening , but she did, she gave herself to the lust and Abalam huge cock Entered  her like she was made for that ,
and there she was one of his chosen and favorite Succubus , Azazel was a rebel inside the house but had an impressive force for 
a Succubus and Abalam was certain that was the reason for Layla walk into his throne room.
She got closer and kneeled beside the throne in submissive way.
My Lord of Lust I bring news...She said looking to Abalam from her kneeled position.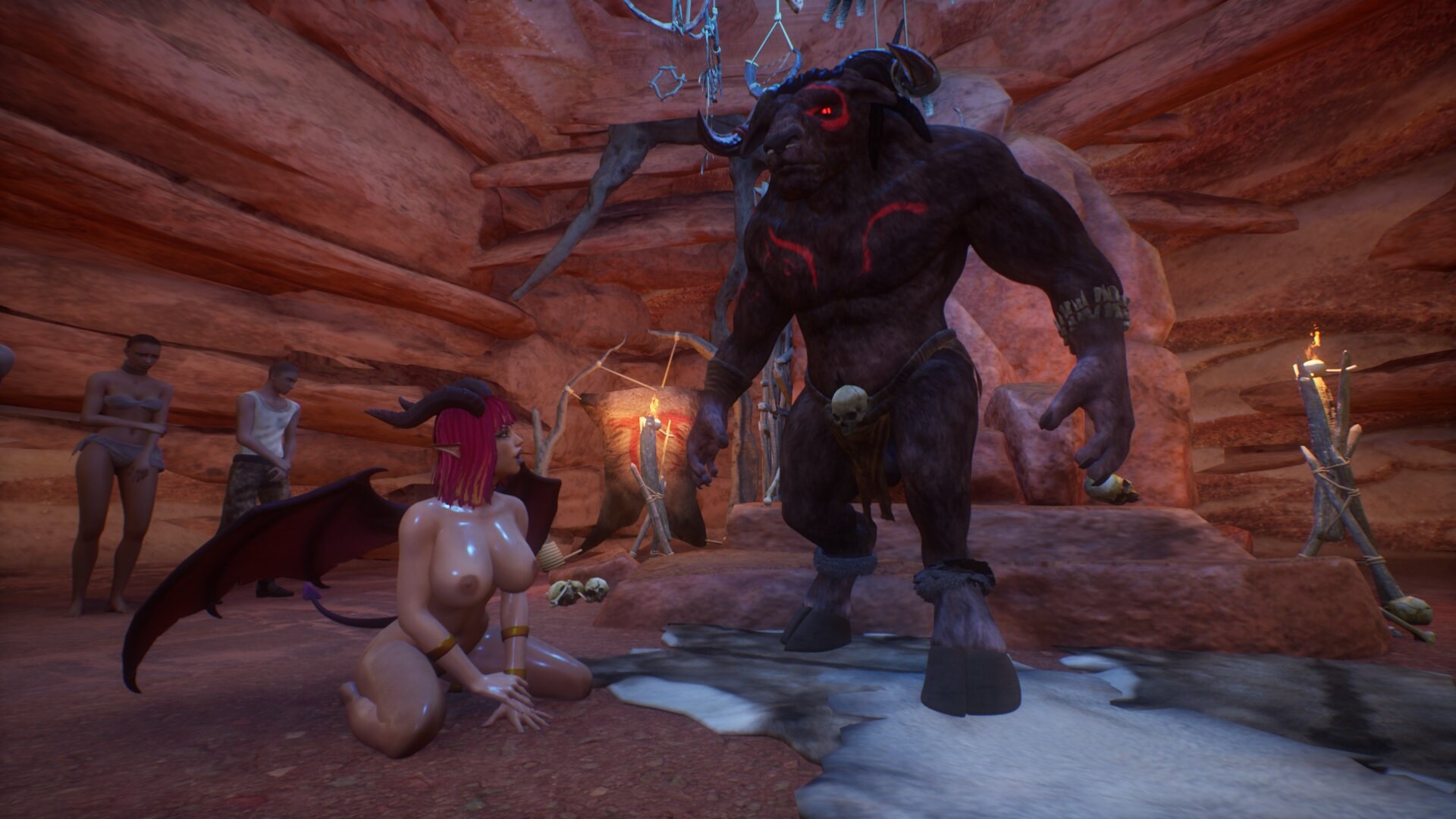 Abalam Got up from his throne and without looking at her like the protocol say spoke to her,
What news might you bring to me my little Layla ? -  He asked with his strong voice that echoed in the throne room.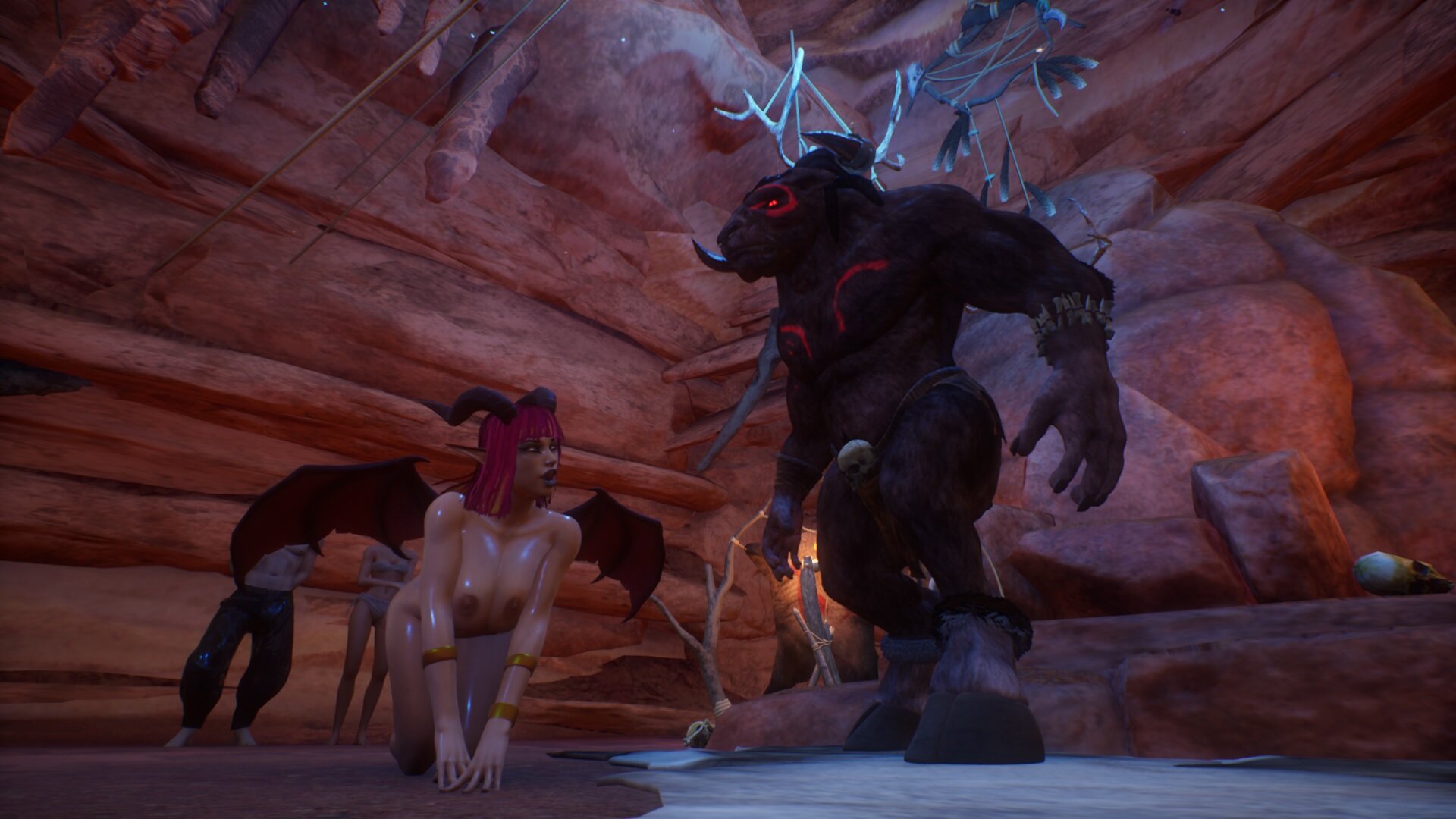 Bring news of Azazel My Lord of lords!- Said Layla.
Oh Azazel, what has she done now my little sexy thing ?- Asked Abalam  with reinforced curiosity.
Layla chose a sexual position on the floor hoping to be rewarded with that huge cock just a arms distance of her hands.
Not sure yet oh Lords of lords but she has been fucking everything on that island lately, she is ....Layla was interrupted by Abalam.
Do not waist my time Creature, Fucking and seducing is all she has to do and her goal , what kind 
of pathetic attempt is this Layla? - Said Abalam in a most irritated and Disgusted way.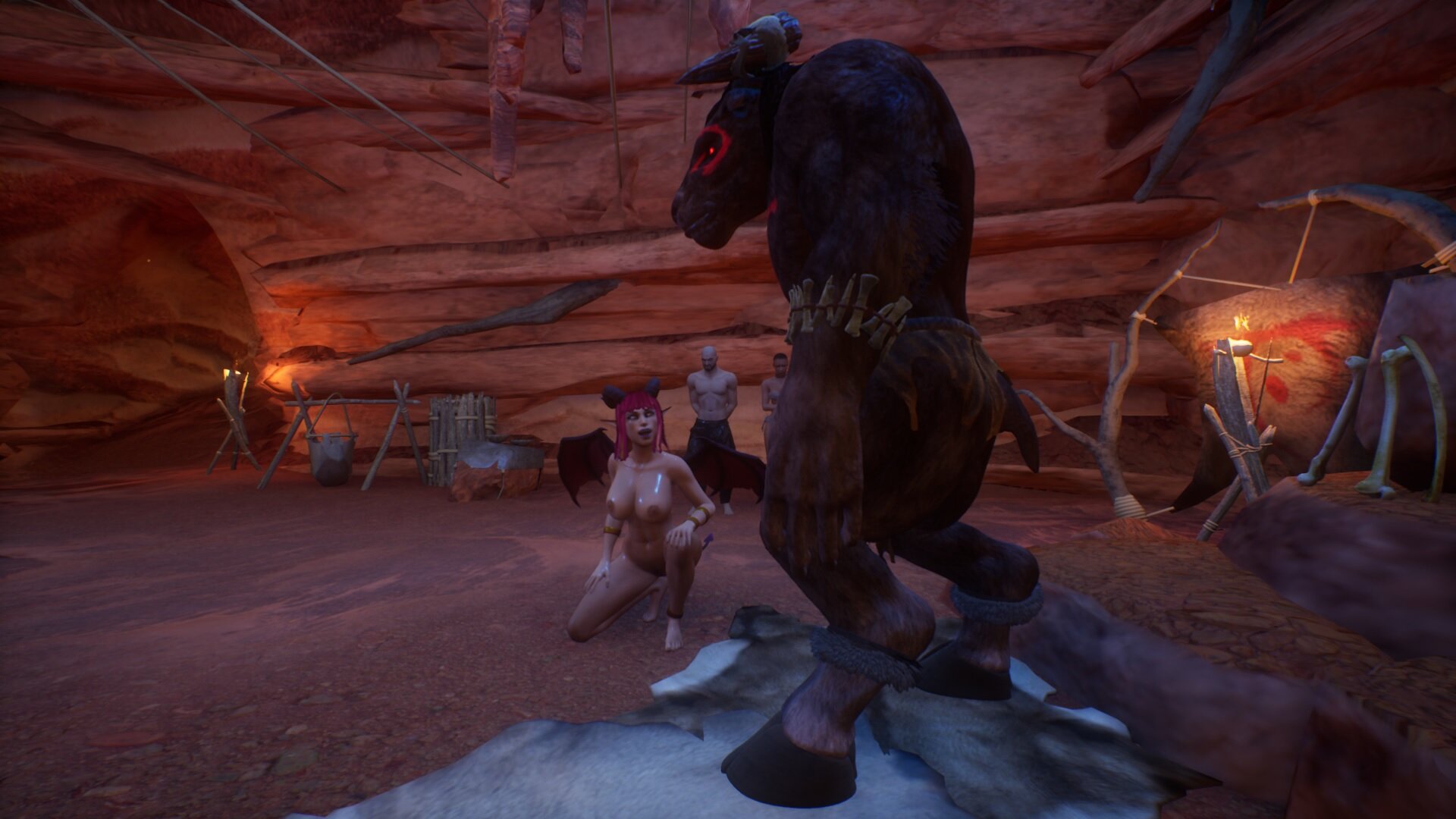 Oh my Lord of Lords forgive me but I simply seek to do my best for you ! - She couldn't loose her chance of be fucked
by that massive thing  so better be careful and explain she thought .
If you come with lesser problems or information you will get a lesser position and situation Layla - Said
Abalam a little more calmly. - So if you think there is anything of worth to search , be conclusive and direct and go for it 
and only come either when I call you or when you have something valid to inform...Understood Layla ? - Said in warning
tense way Abalam still without looking at her..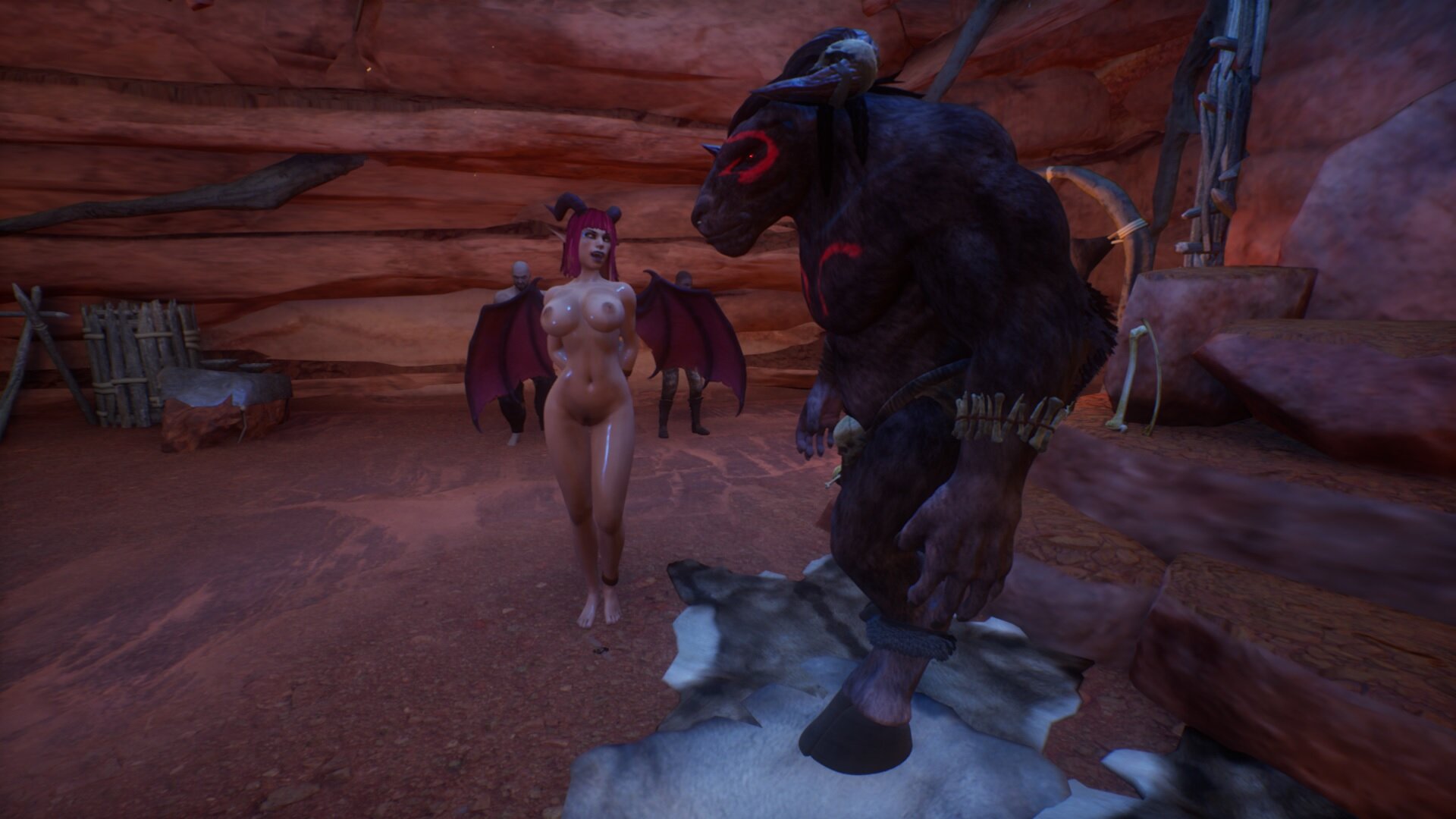 Please forgive my insolence Lord of Lords , I am eager to please you and fulfil my duty and will go and next time will bring you 
valid information. - Apologize Layla with relief.  
I have to warn you little Layla , what ever you do do not play tricks on Azazel , she is much more powerful than you
and can subjugate you to her will, and you do not want to be her concubine do you ?-Asked Abalam warning her
and at the same time saying that he wanted her for himself.
My Lord , I am not afraid of Her and her Powers you do not need to worry about that  Lod of Lords.- Said Layla presumptuously .
Oh you think that do you ? - Abalam couldn't avoid feeling proud of her...
I do know what I am capable and what you have taught me lord of all Lords.- Said Layla trying to touch his pride !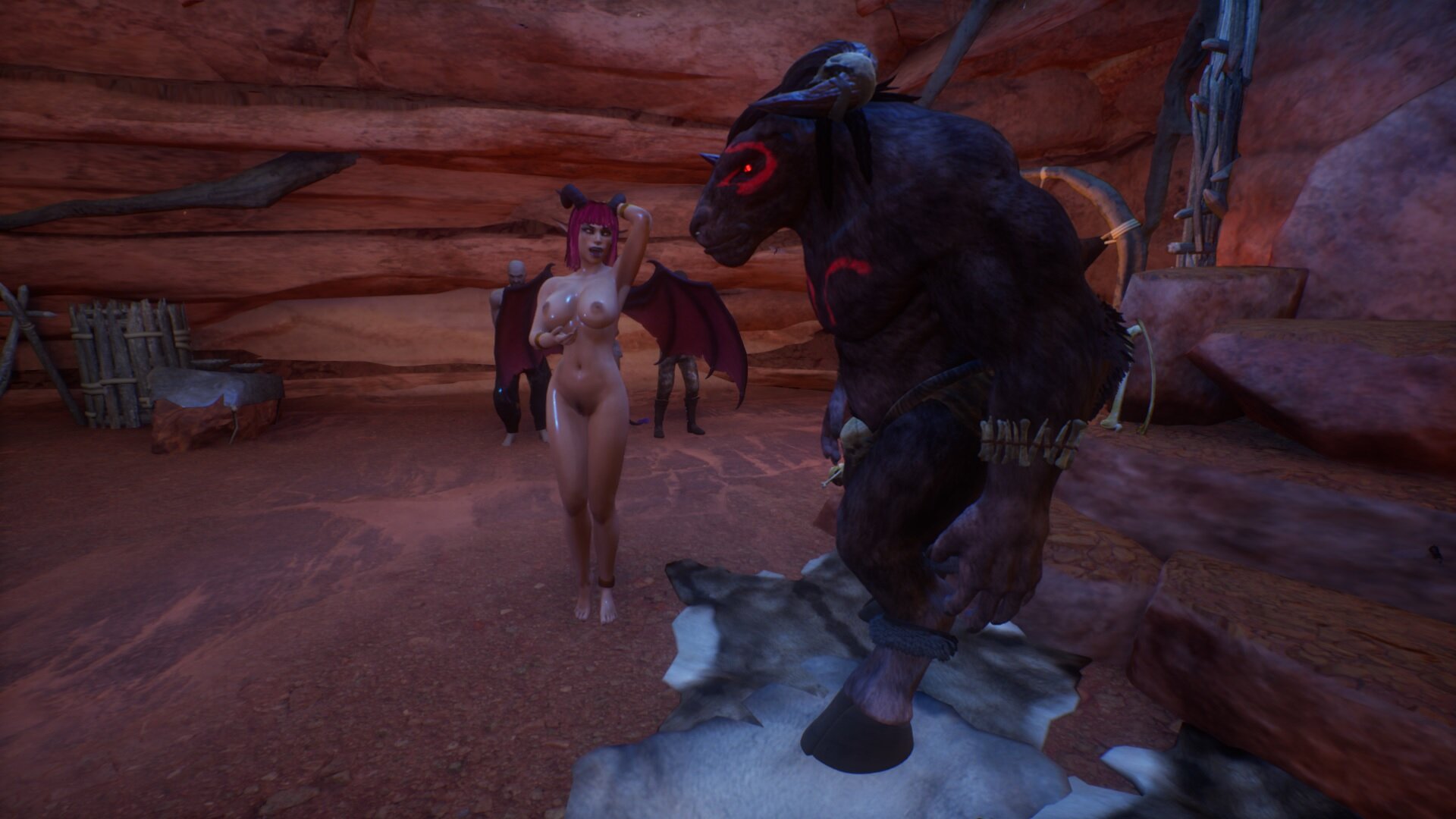 I taught you many things , but also thought as many to Azazel , also know what she is capable of
to defend herself and her honor.- Again Abalam sounded like warning Layla without giving it away .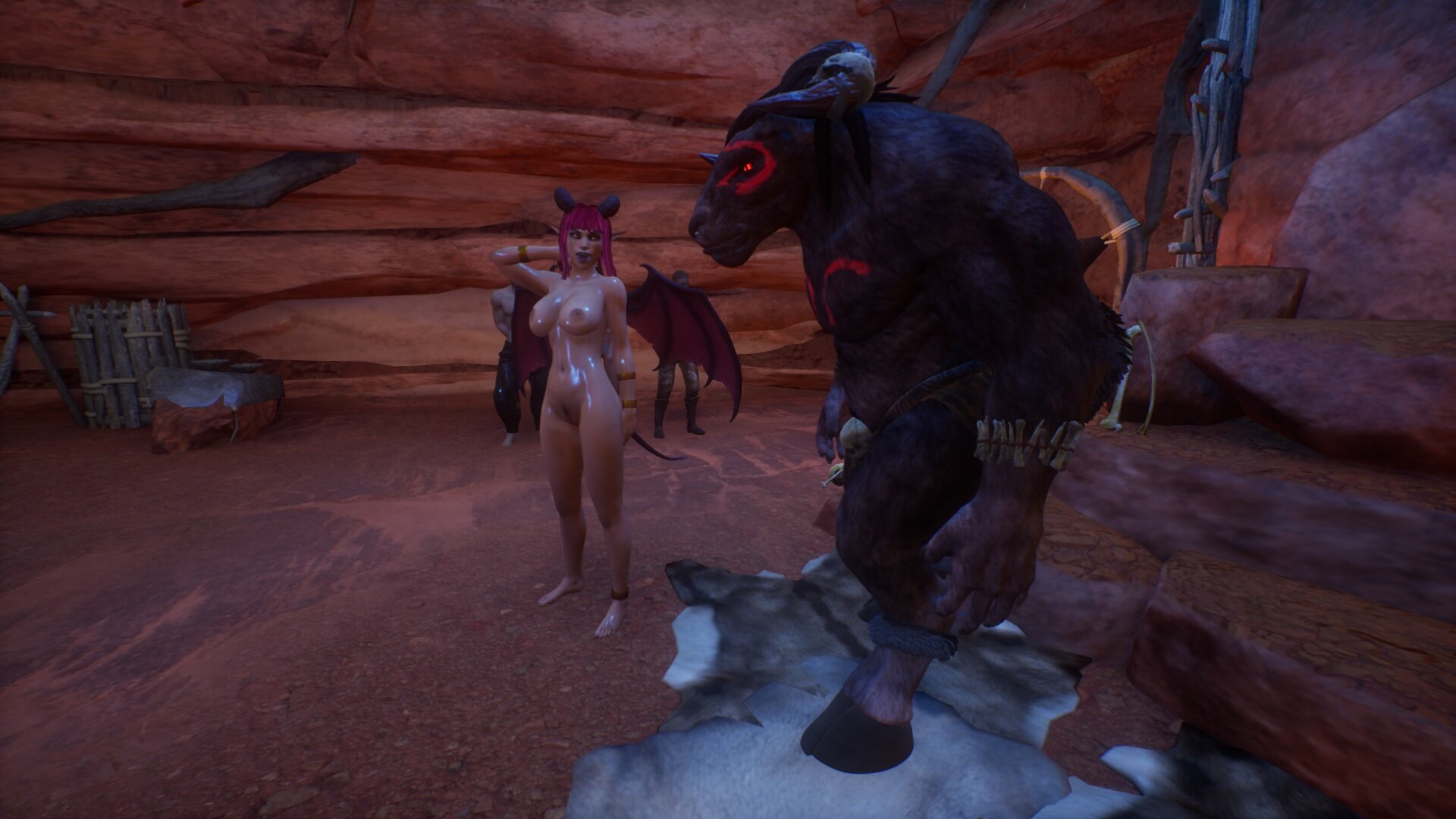 Not to worry my Lord of all Lords, my dedication and all am will always be devoted to you  Lord of Lust !- said Layla 
in a sexy way insinuating the obvious to the Demon.
Devoted to me or to my cok and sexual power  little Layla ? -Now Abalam wanted to see her reaction..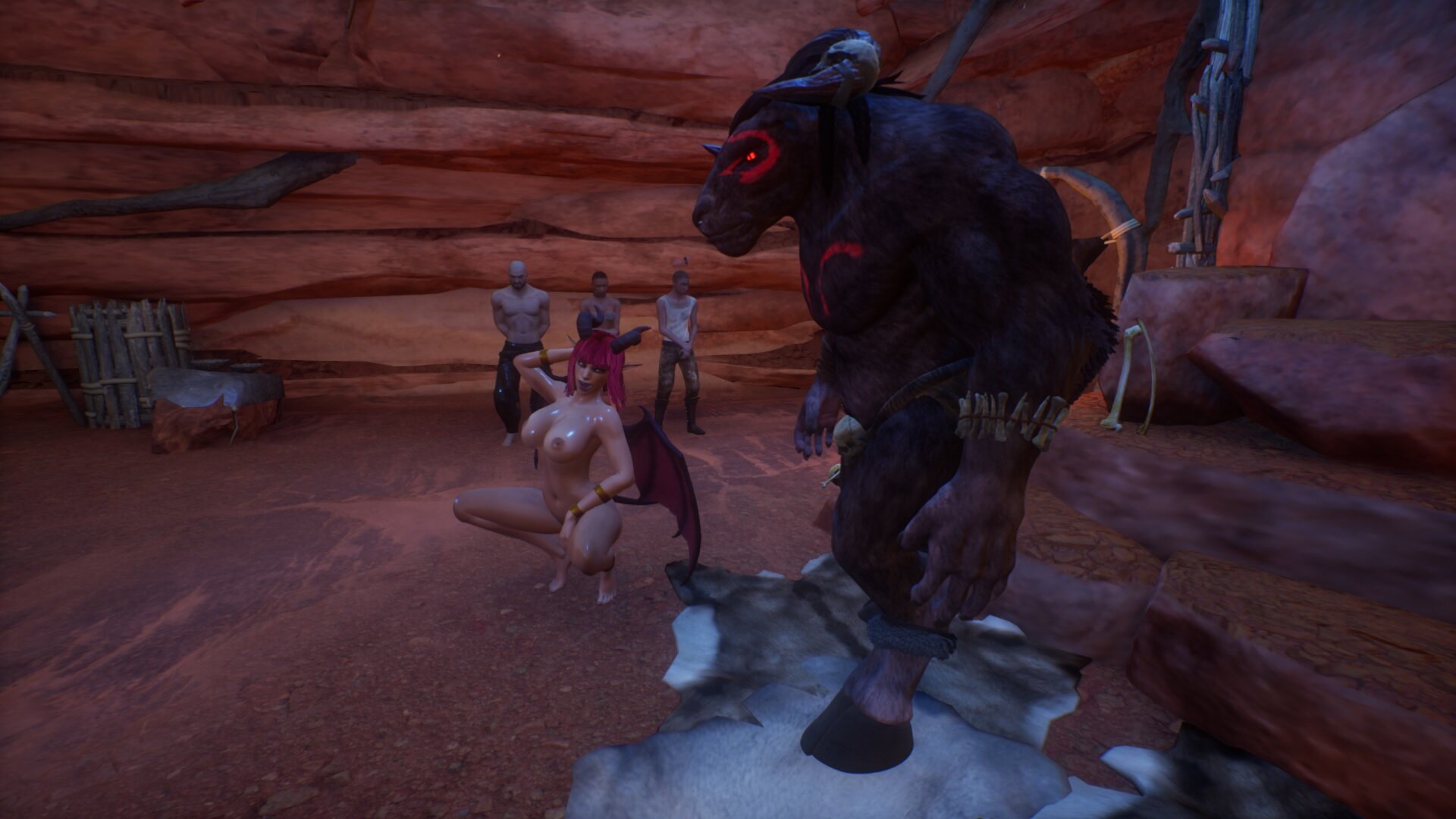 I cant deny that your Mighty Cock gives me rivers of pleasure and makes me burn of lust but my
devotion goes beyond that you know Lord of lords.- Now she was being a Fox..
You know little Layla how much I enjoy our moments of fornication as you know how I want my status in this realm
to keep intact , but yes I do enjoy forcing my animal cock into you .- Abalam was thinking in taking her behind the throne ...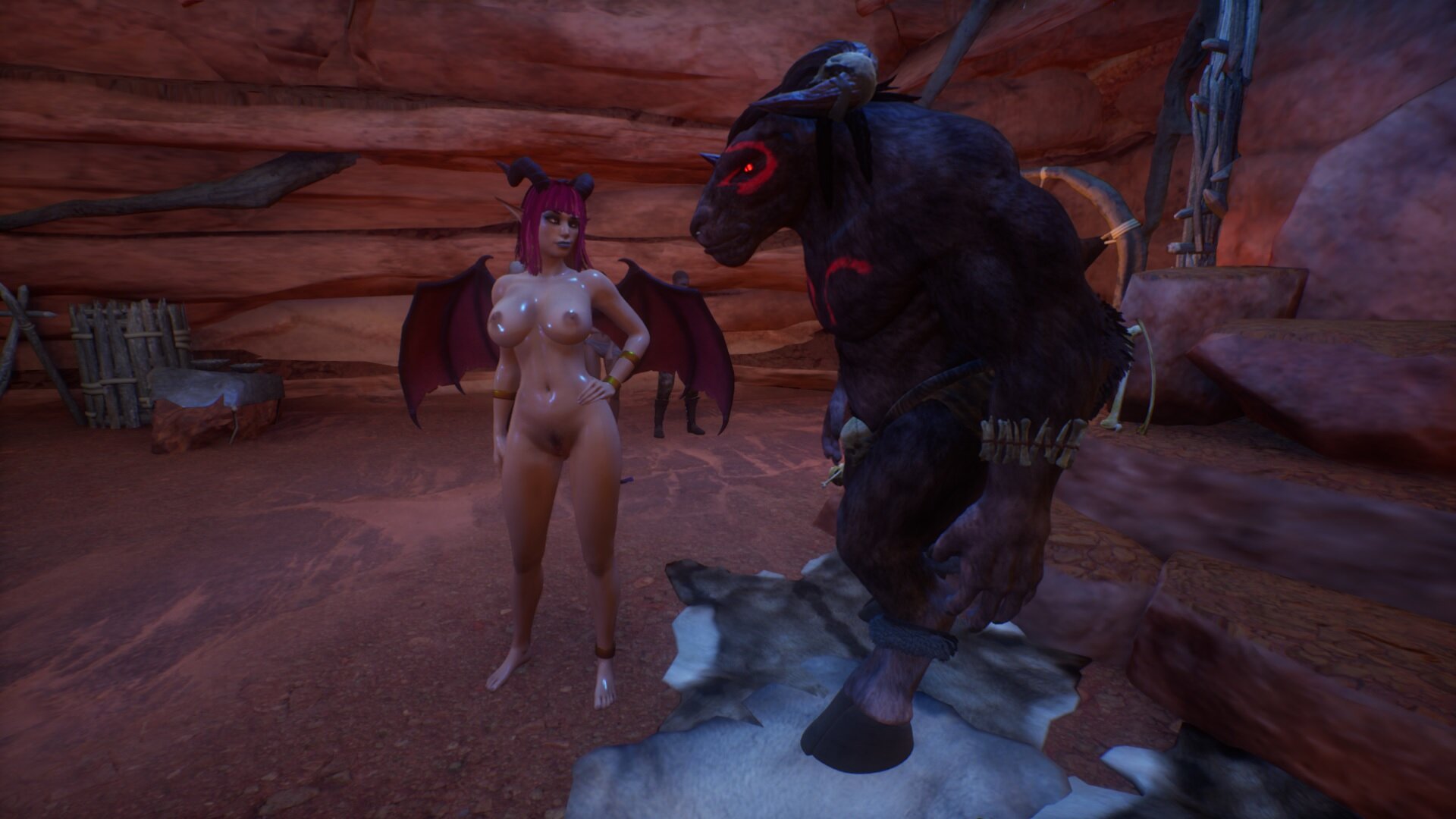 Oh Lord of Lords , you make me wet and far to horny, but I must go to gather information for you.
- She sounded even sad not to have time for that .... beast !
Go now my protected , seek the unfaithful and the lost and bring them to me I will subdue them again and again..
- Replied Abalam looking at her finally in a sigle stare .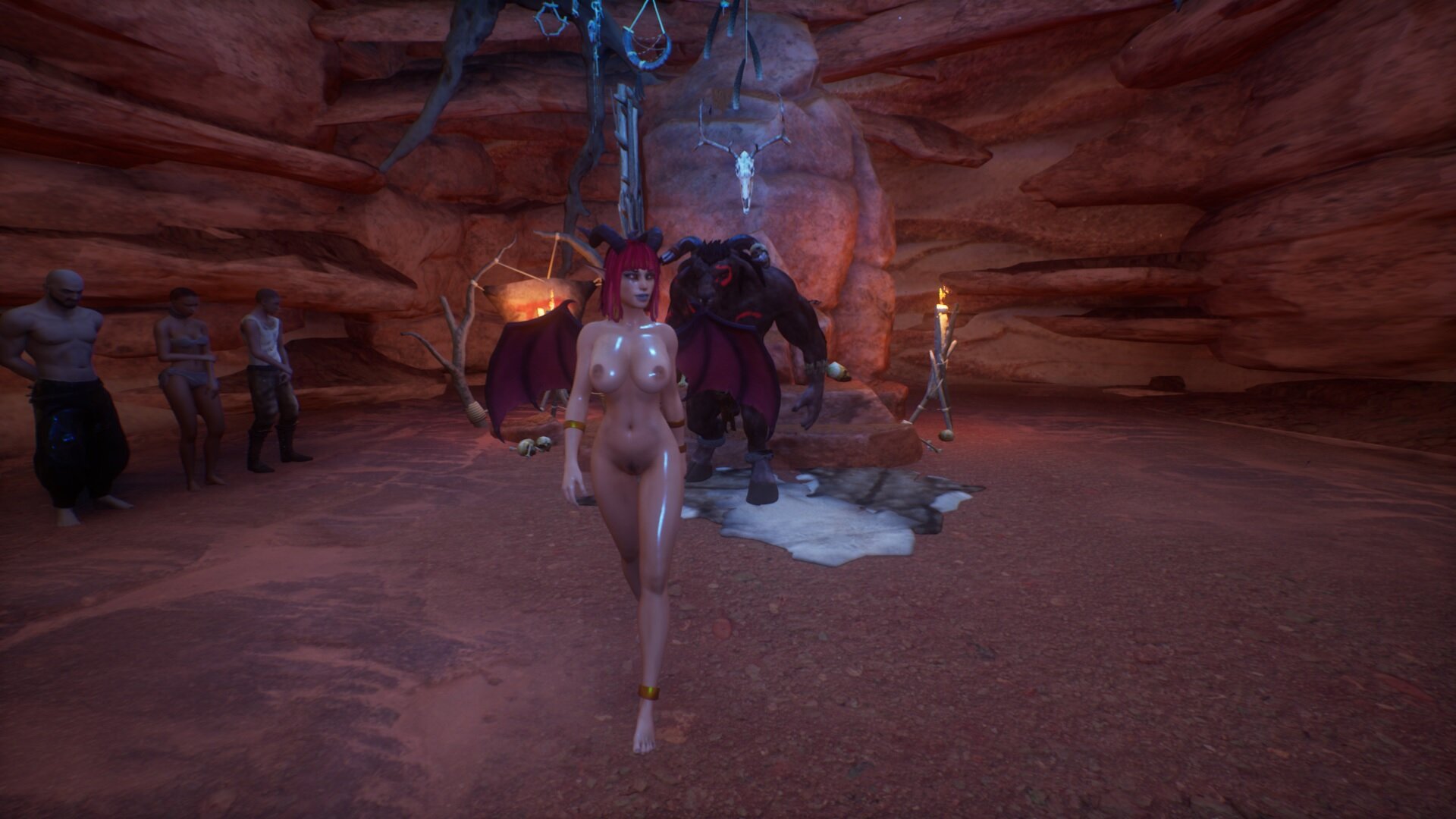 Will be back when I have any good information for you My Lord of lords.
- Layla started walking to the Throne room exit .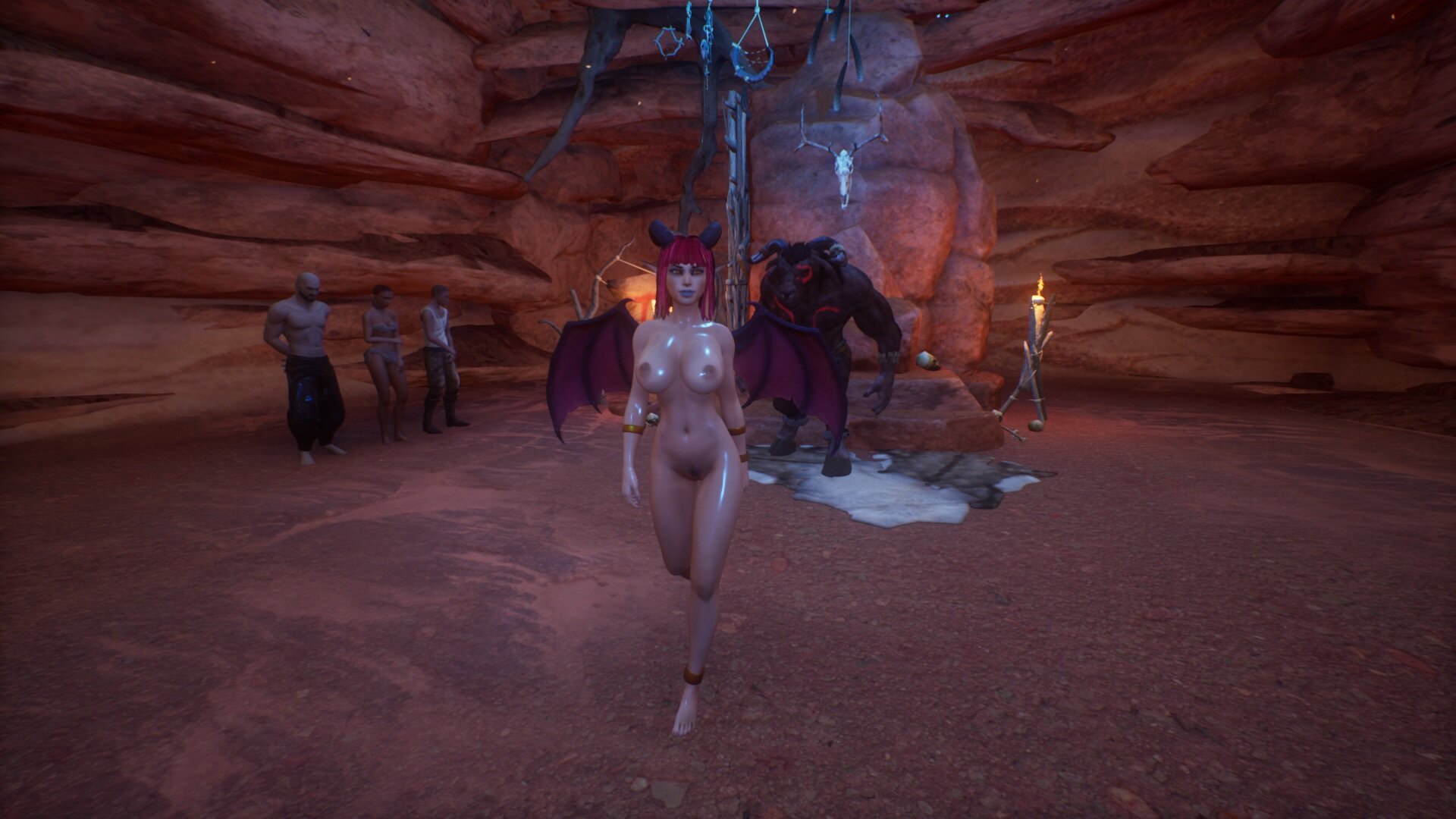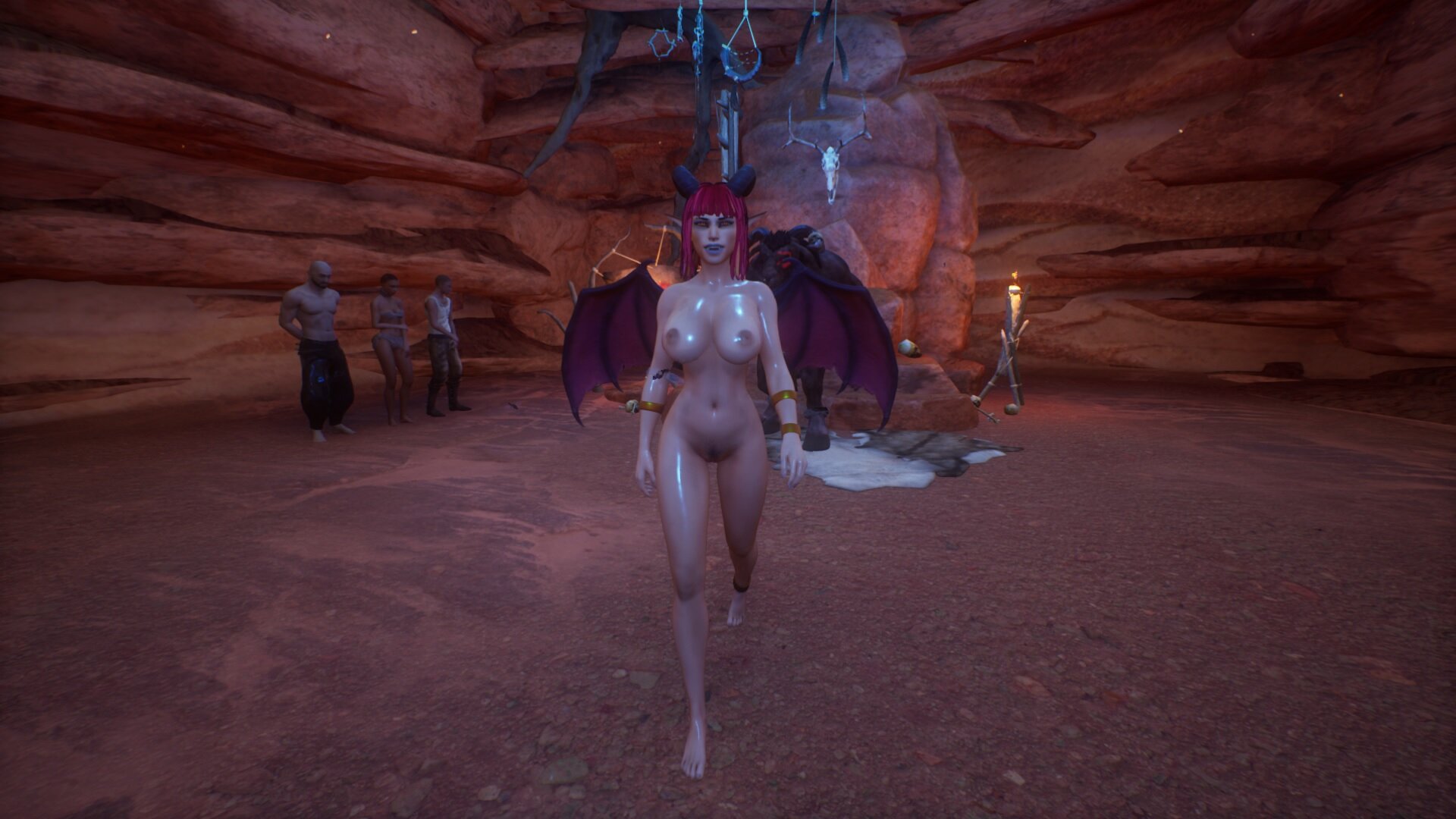 " I can take her , you'll see Lord of Cocks " -She thought with a smile in her lips.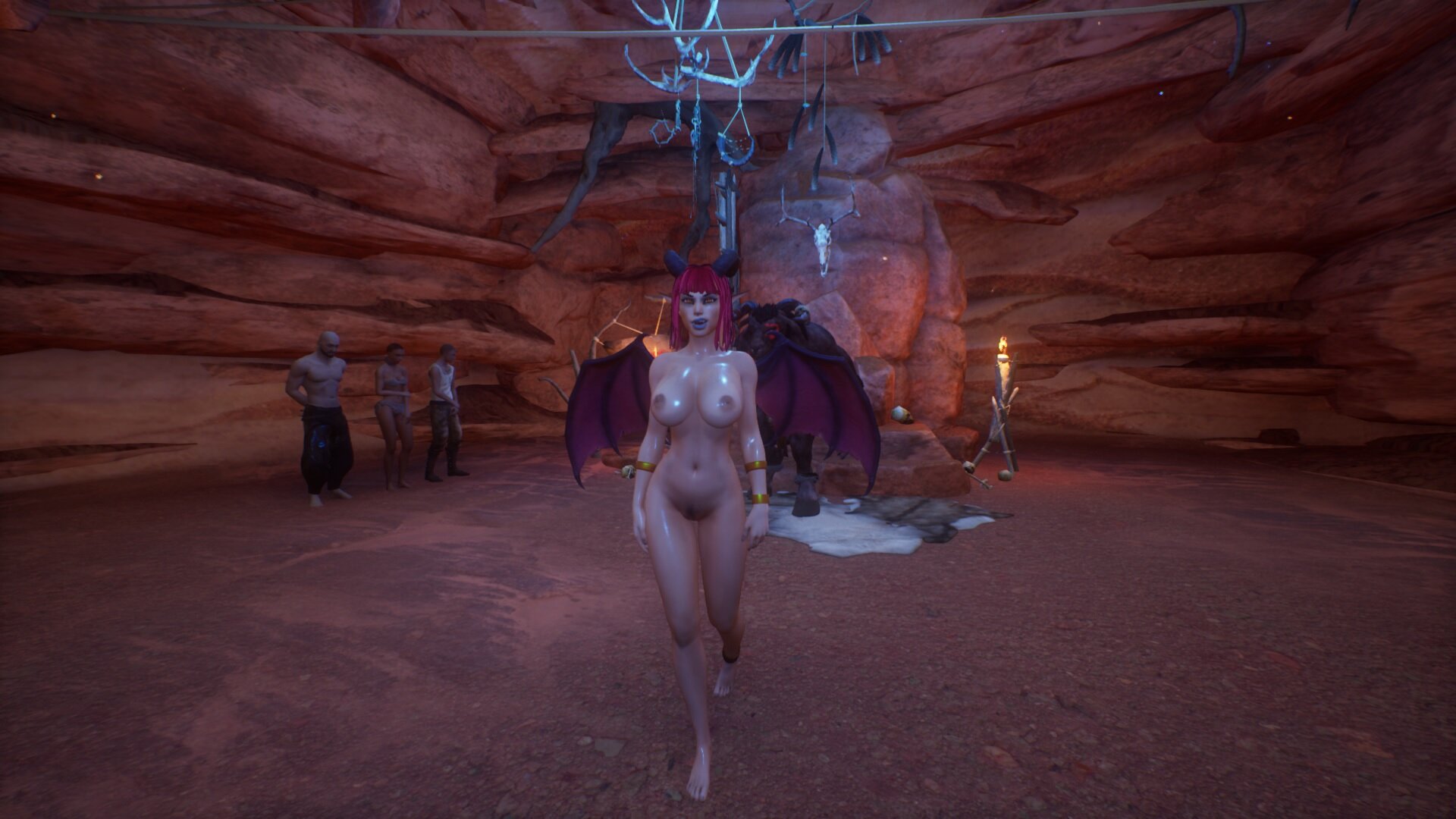 " I will fuck her into submission you'll see , but first go to rest for a while in my room, have to be rested and ready for her "
She thought again letting a convinced smile show up on her face.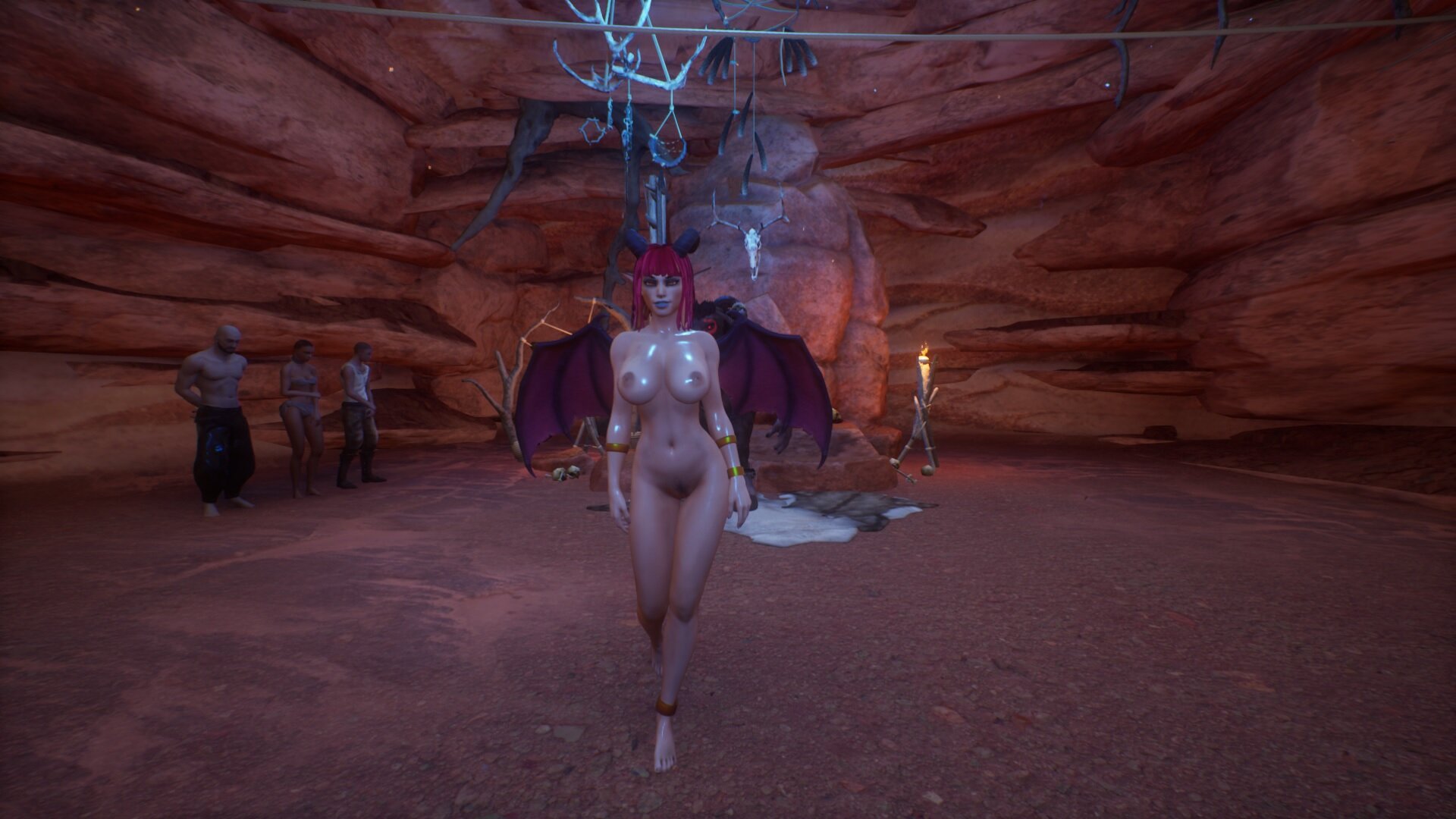 Layla exited the throne room and went directly into her chambers for a rest, she felt tired what is strange 
considering that she couldn't be tired , but she thought it was because of her fight against herself to contain her sexual instincts 
so avoiding her to jump on Abalam and mate with him right there in the Throne room.
She stayed by the Fire in her chambers watching the strange flames dancing and waving...
"Ha Sweet little body Layla...Lets see how can you deal with this cock of mine"
Layla looked at the hypnotizing Flames and from them Azazel Voice was heard.
"So you think you can subdue me , so I will show you how much you will need my cock from now on "
"You are mine now bitch"
" Now you will beg me everyday to fuck you and you will obey me like 
the little cock slave you are just hoping that I fuck you everyday you
greedy little sexy bitch !"
Layla saw herself near the fire on the floor reviving in her mind the images in her mind of being 
roughly fucked by Azazel, she didn't felt hate , in fact she was still enjoying the large
amounts of semen falling from her vagina to the floor , she got up staring at the flames 
and smiled.
" I am yours my princess you can unload that seed on me when ever you want "
End of Part eight 
Part nine soon.
Edited by Bullfye